Alena Yaskevich (Pskov, Russia)


Hello,....I am a 41 year old SWM who just found out he's being scammed. She is a beautiful Russian (Pskov) woman, supposedly 30 going by Alena Yaskevich.

She's listed on this site under a different location. We have only been talking a week or so and she finally asked me for money today, she's already supposedly in love with me. She found me through YAHOO personals. She's sent several photos, 2 of which she wears a yellow bikini and then a couple with a blue bikini on. She claims to be a bookkeeper but has sold her business. Her letters were very convincing and sweet. She gave me an address but said she did not have a phone and has to rely on an Internet cafe for access. I was in denial about the possibility of being scammed due to the fact that I felt I was and asked her to call me, of which she did and left voice mail. Attached is the 1st letter and request for money: Iím sure you will see comparisons to all the others. I never sent money and Iím still in contact with her.

William B.

Letters:

1st letter

Hi, ! How are you doing? Please excuse me that has not written to you earlier. In weekend I could not write to you. Probably, if you have guessed, this is Alena :) I'm very glad to get your answer! I'm happy so much that you have written me, believe me! I have decided to write to you because I could not find the love and happiness in Russia. I heard on the TV that the Internet helps people and I have decided to try to make it and I have written to you. I hope that we with you correspondence will grow in serious relations. Possible, you can ask me, why I didn't find a russian man? I will be very serious, I will answer to you, that I had a boyfriend from Russia from my City, I loved him very much, but he has thrown me in last time. He found an other girl, as I have understood. I have decided to search for the husband abroad Russia as I to want to have strong happy family. In Russia men want only sex and creation of family for them on last place. They to be afraid of it because they do not trust in the happy future and are not sure in tomorrow's day. I think that I only spend the time in Russia, I not so young woman and would be desirable me of a constancy, love and simple female happiness. I think that I have deserved it. You probably are surprised that I have chosen you. I read yours profile and I see that you too lonely and want the same as I. You too to want to find the half in a life and it has involved me in you and has interested. I know that men of the West think of family and about the future. It seems unique chance for me to be happy to me is and to have own family. I am non-drinking and non-smoking girl. Simply, I don't have a harmful habits! I can speak and write English language. let me to tell to you about me more. I was born onFebruary, 16, 1975, To me 30 years and I think I any more the little girl to live one. And when you was born? What's an exact date of your Happy Birthday? Tell me, ok? I'm White Russian girl on nationality. On religion, I'm Christian( Russian Ortodox), and I believe in God Jesus. As I said earlier, I HAVE NEVER BEEN MARRIED AND I DON"T HAVE A KIDS. I'm a sensitive, a kind-hearted, a thoughtful and easily amused. Probably, I'll finish my e-mail to you. I'll be grateful so much, if you'll write me about yourself so much, as I did it. I would like, if you'll tell me, for example, about your city where are you living, about the weather? I have never been in USA, and I'll be glad to know about your country. Ok, let me to finish my e-mail, I hope to see your answer soon! I hope that you'll like to look on my photo too. Ok, good bye, hoping to see your message soon!
Sincerely,
Your friend from Russia,
Alena.


6th letter with Money request.

Hi my love Brad. I Now I am in Moscow and I write to you from Internet - cafe. I have very well reached Moscow. Cost of hotel very expensive, I have decided to rent a room closer to embassy. The room will cost to me of $30 day, but the mistress has taken from me an advance payment at once for 10 days. I did not expect that I shall spend many money to residing here. I have already spread out all my things and have had time to go in embassy. In embassy of me have met well, I have filled in the questionnaire. As before embassy I have met the girl which too wanted to go to America to the guy. She informed about it in embassy and her have not let out from Russia and did not give the visa. They to her have explained it to those that they do not want emigrants and that there is a high probability that this girl simply wants to leave for America, to marry and remain there. I considered it and informed them that I go to America as the tourist. And me has carried, me have written down on registration of the visa. I have given to them necessary documents, but I still should collect some information here. To me have told that process will occupy approximately 14 days. But to me informed that I should give to them return tickets that they were sure that I am capable to leave for America and to return back. I at once have gone to the airport to learn about cost of tickets from Moscow up to Dallas, TX (DFW). I have learned that tickets will cost $965. I have been very much upset, I could not buy tickets as I did not have not enough money to purchase of tickets. I hastened to make all faster and have not calculated the means. I thought that I shall keep within in $1500, but it appeared a little. I have already spent harges for the visa and trips to Moscow of $300, and still it is necessary to pay residing of $300 then for four days of residing and I still should eat. It is a pity to me, but I do not have not enough now $400 to buy tickets not worry that I can to pay for an apartment for the staying 4 days and can eat all this time to not starve. It is a pity to me, I could arrive itself to you without your help, but I have repaid and have sent money to my God aunt. Now nobody can help me except for you. I of you very much to ask to help me today. I need in this money to collect the necessary sum and to buy tickets. It is necessary for making as soon as possible, I cannot detain embassy, I promised them that I shall show tickets tomorrow. If I shall not make it to me will not do the visa and more never will let to America. I expect for your help. if I cannot arrive to you I shall lose all in my life and I shall never trust men more. Please enter my situation and help me. I thought as you much can help me with this money, in fact we so far apart. I sent money to my God aunt through Western Union. I heard that this system as operates worldwide. It was fast also she could receive money the same day. I have simply sent money for her name and she as should know my full name, my home address and control number of transfer of money and she could receive them. I think that it is a unique way for us. Please help me.
Western Union

VNESHTORGBANK
AVIAMOTORNAYA, 14
MOSCOW , 111024
Alena Yaskevich.

I today am very tired, as Moscow very big city and me was necessary to go from one end of city in another and it borrowed from me a lot of time. I believe that you really love me and that this test will not force you to give up from me and the future happiness. I love you so much you are very handsome man and i always dream about you. I dont know what else i can tell you but my mind full of words of love and nothing else. Every day i hope that all its real and you are not just my imagination. I believe That all will be good. I wait for your letter and I hope for a fast meeting with you. I Love of you and only you, yours Alena.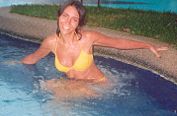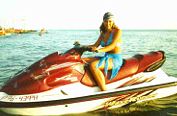 ---
Alina Botchkareva (Krasnogorsk, Russia)
My name is Greg. Alina contacted me out of the blue on web.tickle.com a couple of months ago. She used Chicago as her location instead of Russia because she claims the site wouldn't accept Russian women. She only wanted to communicate through her personal email address: alina7777777@yandex.ru. After only 2 weeks she wanted to meet. I told her I wasn't ready to meet and also the fact that I didn't entirely trust her yet. I didn't hear back from her for a week which was unusual since I was hearing back from her almost every day. This made me suspicious so I did a search on her private email address and your website came up confirming she's a scammer. Thanks to her sending me about a dozen photos and finding them on several scam websites, I've learned that she uses many different names: Svetlana Lopanova,Svetlana Tsybulskaja, Yulia Redkina, and Yulia Dokshina. I decided to play along with her game and hope to waste as much of her time as possible. When I suggested coming to see her, she said it wouldn't be possible with the terrorist activities to visit. When I suggested that I would set up her travel arrangements to come here, she made up excuses why she needed to arrange everything instead.

She wanted me to send her $750 via Western Union for her visa and travel costs. I was to send it to:

Alina Botchkareva,
Krasnogorsk,Communistic 5
425091

I told her I sent her the money even though I didn't send her a cent. Hopefully, wasting her time. I told her I was on to her little scam weeks ago. Never heard back from her. I informed tickle.com that Alina was a scammer and included the link to your website. They responded back thanking me and removed her profile immediately. At least she can't scam anyone else on that website. Until she uses a new email address and name anyway. Let's hope she fails in her selfish quest.

Letters:


Here's the last couple of letters she sent requesting money:

Hi mine dear! I am very glad to receive your letter and to learn, that you too want to meet me and to hold in the hands. It is pleasant to me to know, that there is a man, for which I the desired man and which expects, to see me. Greg, and as your native people will concern to to that I shall arrive to you?. Greg, I would not like to create for you any inconveniences. Greg, today I visited the agent travels. He has told, that their firm can prepare for me travel. It will require approximately about two weeks. They will be to prepare for me the passport and insurance, then they will be to order for me the visa. The agent has told, that behind the visa I owe to reach in Moscow in your embassy. He has told, that now uneasy to receive the visa of the tourist to you, but they can care of, that I could receive the visa without problems. The ambassador it, a little time will be required to reserve for me the ticket and to develop more convenient route of the plane. I have told them, that probably I shall conclude with them the contract for my travel, toon. Tomorrow I shall learn from them full details rather cost and necessary documents. Today I had small free time from my work also had not time in detail all to learn. So i shall talk to my parents to ask them, to help to me to pay this contract. I very much hope, mine lovely, that at us all will be good also we can be speed beside with each other. I very much frequently I think of it. I have various imaginations concerning us of a two. and you, mine favourite? Dear, I wanted to learn from you, if cost travels will be large, whether you can help me with some by part it? My parents cannot be named as the rich people, and I not wanted very strongly to worry their finance. I hope, that some money for our meeting will not be a problem for you. But if yours financial position now heavy, I shall try itself to find any the decision for this purpose. Favourite, write to me is speed. I love you. Kiss you. Your Alina.


Then a couple of days later, she sent this:

Hi my loveliest man! I hope, that you Ok. I are glad to learn, thatcan help me. I am pleased, because will pass some time and I canembrace you. I very much would like to talk to you and to see yourperson, I very much have a lot of things in a head, about which I wantto you to tell. I hope, that it will be interesting to you to listento me. I have a lot of questions, about which I want to learn fromyou. I think, that you too have a lot of things, which you would liketo speak me. I am glad, that is speed we will have enough time to havea society each other. Today I came into a travel company and signedthe contract for travel. I have told them, that they should begin itto prepare. They have told, that begin to work for us. As I havedecided to improve this time English, that we could better understandeach other. Favourite, write to me and tell to me please ideas. Ihope, that you too have the large pleasure and expectation from allthese things. Greg, Lovely, the company of travels asks many money, asthey give a guarantee 90 %, that I shall have the visa, if they cannot help me, will return money. If not to use the companies, I canlose the money, it will cost more cheaply really, but an opportunityto receive the visa 10-20 % only. As it is difficult for receiving forthe young woman. I need 750.00 American dollars. I love you. YoursAlina.
---
Gulnara Safargalieva (Kazan, Russia)

Hi: my name is Johnny I'm single on children white american man 50 year old. I'm disable. I been correspondence with this wonen her name is Gulnara Safargalive, she live in the city of Kazan, the country of Russia, I put my profile on webdate on July 2004, on Nov. 9 2004 I got the first letter from Gulnara, I been correspondence with tell March 7,2005, I sent her $100 on valentine for her and her daughter a gifts. then she want to come to meet me hear In the United States, she and I was going to get marry with she got here, she said needed $750 for a visa,passport and insurance. I sent her the money February 18, she when to Moscow to it the visa, pasportand insurance. She send me a letter form Moscow and said, she found out how much the plane ticket is. It was $1700 for the ticket, I sent her The money on February 25, on February 28, I got a letter form her , she said, that the Customs Service wouldn't let her come to me because she need $3500 more to live on when she got here she aid she would give it back to me when she got here I call the western union they said ,she pick up the money in Yoshar-ola, I couldn't believe her, all three she pick up the money in this city Yoskar-ola. So I look on the Internet for a map of this city in Russia, I seen a website about scamer in this city it said, if you sent money to this city, read this, I found out it was a scamre, The letters hypnotize me , after about 2 months we was husband and wife, I did what she ask, I sent her money. I'm hurting and suffering how, it my feeling is hurt, I feel like when my mother and father died, I hope someone will read this, I don't want someone to suffer like I'm . I sent a letter to the webdate but I havn't heard from them.here here address,gulnara_safargal@mail.ru and gulnarasafargal@yahoo.com Johnny
hear some picture of Gulnara and daughter and mother, and some letters she sent to me I have more I will send later


Letters:


November 09, 2004
Hi my new friend! How are you? I am very well. I see you profile in www.webdate.com and I like your profile. You are very interesting men. want to correspondend with you. I think, that you are very beautifull man. Now, I want to tell you about me. My name is Gulnara. .My profile is gulnarasafargal. I am from Russia, from small city Kazan.I like sports and cooking. I want to know more about you, my new friend. I find my future husband. I am not topmodel, but all my friends call me beautifull. My friend I think, that you will write me letter with your photos. I will wait your letter with impatience. You can write me in e-mail:gulnara_safargal@mail.ru


December 09, 2004
Hi mine lovely Johnny Helton. Have good day. Forgive for long absence. I was very glad to read your letter and to learn, that you understand me. Presently it is possible seldom to meet the man, which could and wanted to understand you. It is really pleasant, that you too would like to see me and to carry out with me time. It means for me, that you want to have with me more serious relations, than simply letters. Johnny Helton, I am really very glad to understand, that there is such man, to which I am necessary. I am grateful to destiny, that she allowed me to get acquainted with you. I consider, that this large progress forward in our relations. I have very many imaginations concerning that as we can together carry out time. dear, today I would like to learn your opinion concerning children. I very much love children, some mine familiar have them and I have the large pleasure, when I look, as they care of them. Sometimes, when my friends leave in the evening in cinema or cafe, they leave the child at me at home, that I looked after and cared of it, while they are absent. Then I have the large pleasure to show care of the kid. I would like to have children, my friends speak, that I would be the good mum. Lovely, tell to me please about the relation to children. By the way, my parents asked me about you, Johnny Helton. They asked concerning your enthusiasmes, work, parents. I by him told about you. They speak you hi. My mum took from me you e-mail, probably she wants to send to you something. Lovely, it is time to me to go. I shall wait for yours The letters. Kiss you. always yours Gulnara.


December 17, 2004
Good day mr. Johnny Helton. Yours faithfully to you ms. Olga, Gulnara's mum. my daughter told about very much you both I think also I think, that you are very interesting to her. I hope, that you understand, that I as her mum wish to her happiness and I worry for her life. Probably Gulnara to you did not tell, but she had in the past failure in the personal relations and long time was injured because of it. I very much would like to save her from similar mistakes. And I to you I shall be very grateful if you will inform me honourly your intentions concerning my daughter. Gulnara spoke me, that you with her plan to meet and consequently I would like to know, that you think of her. Excuse me for this letter. I do not think to terfere with your relations, but as the fond mother I worry for the daughter. Yours faithfully to you. ms. Olga.


December 23, 2004
Hi love mine. I before falling asleep, I think of you and I dream about Volume, that I near to you. I believe, that it is fine Let's lead that time which we shall be together. I with the big impatience I wait, when will pass days which divide our meeting. But it Very pleasant expectation, and it gives rise at me many different imaginations. Lovely, now I constantly practise in English that we could It is better to understand each other. I love you. Is very glad to your letter! I missed for you. Today I had the very much intense day at work and is very tired. Now I have the large desire to reach home and to fall in my bed. Dear, I did not go yet in a travel company to learn the information on that how more convenient to organize our meeting. I shall do it the coming days. How you today Johnny ? Inform me about the mood. What you have ideas on that day when will see me? Now I am sent to have a rest. I shall write to you tomorrow. Write to me mine dear. Kiss you. Your Gulnara.

P.S. Thank you my love for your letters, pictures.

Hi my love. Thank you my lovely for your warm care. Our daughter feels like better every day. She to send the regards to you and a kiss. I am glad, that you to want to give a gift of my daughter and me. I love you my prince. My lovely you to want to send money, thank you. I am glad. My lovely I to learn in travel agency as it is possible to receive money from USA. There is a western union, you may hear about this translation. You may send money on the western union. I should know your full data. Still to me have told, that you should send me any ten figures. I should know these ten figures on which to me will give this money. Write to me how many money you to want to send. Exact number of money. Well my lovely. Your full name and the address under the passport. I shall write the data.

Russia. City of Kazan.
Street Main the house 47 apartment 21.
index 420111.
Safargalieva Gulnara.

My lovely I to understand you, I to know that to you difficultly the help to me and mine the daughter. Forgive me, that I to ask you money. I to think, that it will be pleasant for you to present mine the daughter a gift which we with it after her aucai?aaeaiey can buy. You to understand me? Write to me my love, I wait for your letters as new day with new ideas on the account of you my love. Your loving girls. gulnara


Hi my lovely and precious. At me all is good. My honey as your dog? She to come back home? How to call on a nickname your dog? I to congratulate you on Valentine's day. I am glad, that my words bring to you pleasure and hope for the future. I to miss on you, just as my daughter. I with impatience wait for our meeting my lovely. Weather today was solar. Soon spring, spring submits good hopes. Mine lovely, I am glad, that you can to me the help with money. I am glad, that I can arrive in March. But I do not know what number. Today Monday, for me began from good news. You have sent me of money. Thank you my honey. I after bank at once have gone to shop children's toys. I have bought the daughter a soft toy. And flowers yellow and red roses. I have made, as you asked my lovely. Thank for a gift my honey. To me important your words. I love you my lovely prince. My parents were glad to good news from you. They to transfer you warm hi. I to tell to my parents, that you to want me the help with flight to you my lovely. They are glad for you and speak, that you the present prince. They prepare us for two my lovely gift which I shall take away to you my honey. It is a gift will be our keeper of love and happiness in home life. My lovely I to find out in agency about the visa. They have told, that the visa prepares two weeks. I have learned, that after the visa I can buy the ticket on your airport without problems. If this week to begin to do the visa I can my lovely arrive to you in March. Today February, 14. The visa will be done with two weeks. It approaches on time that I to arrive to you for March, 11. Time will suffice me to collect the things and a gift which my parents have presented us. I spoke with my mum, she agrees to look after mine the daughter. So, that my lovely we will not have problems to be together. I am glad, that so circumstances well approach. It is our destiny my lovely. The god shines to us a way on which we together go to each other. My lovely, I to want you to write how many there is a visa, the insurance and residing in Moscow. I to not write to you, that I should arrive to Moscow to make the visa, the insurance. I at once as soon as I shall make the visa am going to buy the ticket on a next flight of the plane. You can to me the help my lovely? It is inconvenient for me to ask you money. Forgive me my lovely. The visa, the insurance and residing in Moscow will cost 750 dollars. I know, that it is the big money for you my honey. But I to hope, that money do not become a barrier to our meeting my love. I collect the things and a gift to go to Moscow. Write to me my love. Yours Gulnara.


Hi my love Johnny. I am glad, that you at me are. I am glad for your letters which bring to me pleasure, happiness, hope for the future. I love you my love. My lovely at me a problem. Me do not release to you CUSTOMS SERVICE. I to not understand about the beginning for what it it is necessary. Then they toexplain to me. I to understand all. I should have money when I to arrive to you. It is made, that I to not go without money to USA that I to not starve that I might where that spend the night. I know, that I to arrive to you my love, that I to spend the night and live at you. But at CUSTOMS SERVICE SUCH RULES. What to me to do my lovely? They speak, that I should have at myself 3500 dollars. My lovely, I to not know what to do. I am very strong to be afflicted. I cried, when I to find out about it news. My lovely, it is not convenient for me to speak you. I know, that you to spend for me many money. Forgive me my love. Johnny, you could not send this money. When I to arrive to you, I to give this money back to you my love. I know, that it is the big sum. I to not love this CUSTOMS SERVICE. Because of them I can lose the loved husband who waits for me and like. I love you my love. Write to me the my dear husband. Advise me what to do. It is good. While.
Your liking wife Gulnara.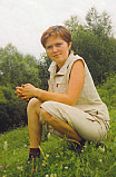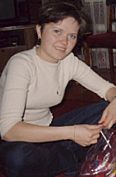 ---
Ksusha Izotova (Saratov, Russia)


I am a divorced white male in his 30's. I had placed an add on an Internet dating site, and was later contacted by this woman named Ksusha. She later sent me these pictures and I was amazed of her beauty. She and I sent e-mails back and forth for approximately 3 months. Then I mentioned coming to visit her, she began to say how close we had become and I actually almost fell for it. I only saw a beautiful Russian woman who seemed to be extremely interested in me. I then began to get e-mails about her checking into a travel agency and it would only cost $1177.00 for her to arrive permantly to me in a remarkably short amount of time. (two weeks) I then started to check out your web site and found her on the black list. I was in shock but somehow I knew something was not right. I then saw an ad in your black list from a man named "Kevin" and read the letter she sent him, it was almost identical as the one she had sent me! All though heart broken, I am glad to have seen your site. I have attached the last letter and photo I received from her. Also her current e-mail address is: ksusha88@pisem.net. Thank you for saving what feelings I had left and my wallet to!

Dennis


Letters:

Hi mine beloved Dennis.
How are you? A thank for your letter. This large happiness to receive news from you. I hope, that you today have good day. Our meeting is very responsible (crucial) step for me which will change all my life. I thought of it much and talked to the parents. They never saw me such happy. My mum has told that I should listen to the heart and have supported me in my decision to go to you. Daddy too has agreed with me and has told that hopes that with you I shall be in full safety. I can not wait the moment when can see you. Now I badly sleep at night as constantly I think of our meeting. I am very happy that soon we shall together! Today I went to agency and ask that they reserved the ticket for Mar. 10. They have told that will make it but I should pay all charges as soon as possible. I have told them that I shall bring money on this week. They have agreed with it that today Will begin registration of all necessary documents. I have made almost all as you asked And you need to make last step. Dennis, I understand that to you difficultly to help and it is inconvenient for me to take yours Money but it is last chance and we should not miss him. Now all it is curled from your decision. It is very difficult for me. You know that my salary of all 130 $ the American dollars per one month. But nevertheless I can find some money, for the visa. I want to sell a ring which parents have presented me, This ring costs approximately 50 $. Lovely I to be ready on all for the sake of that what with you! If You will send me money that you should hurry up on this week. For this purpose you may To use the system "WESTERN UNION". I never used this system but as I was spoken by my girlfriend. her parents live in Estonia and send her money through this system. She speaks that it very quickly and It is reliable. What to send money you should use my full name:

KSUSHA IZOTOVA and my country: Russia.
Then you should write to me what that MTCN, I learned (found out) about this
bank and to me have told that this number consisting of 10 figures and with the help of him (it) I can receive your money. As you remember my honey to me it is necessary 1177 $ for registration of my trip and purchase of tickets. Dennis, now all ours Happiness in our hands! Now I feel the happiest girl in the world! To me simply it is not trusted that Mar. 10 we can see each other and to be together! I constantly present our meeting. The first meeting this very significant event. I see it so: I fly in the USA airport also shall go from the plane. I carry a bag with a gift for you. I look around many (a lot of, much) people and I search for you in crowd. Suddenly who that shouts to me Marina!!!!!!! Marina!!!!!!!! I look there and I see you with the big bouquet of red roses. You run up to me, embrace and kiss me. Also speak I love you Marina!!!!!!!!!!!!! From my eyes tears of happiness flow. I whisper you we shall be together my honey!!!!!!!!!!! Then we go to you home., you bear (carry) me on hands in my room. And we are engaged in love!!!!!!!!!! Dennis, I will be very happy that in some days this dream a reality! I to want be with you to become your wife and to be with you always. I trust this agency, my girlfriend Olja when went to Germany, made out the visa in this agency. I want to speak you, that I today visited church and asked the god, that you were healthy and are happy. Sometimes I go in church. It is very important for me. You trust in the god? You frequently go in church? I always wish to the people only happiness and health. I want that all lived are happy on ground. Each man can to live happily in this world. How you consider (count)? I think of you recently very much. My heart frequently is beaten, when I think of you Dennis. I want to ask you, that you have sent me all your photos. They will help me to feel your presence near to me. Simply I very much need in your care. I think, that you can give me her. I search for true love and romanticism in the relations. I want, that I and my family were happy. To me 30 years and I have no all it. Due to you I want to find all this. In you I see the very special man for myself. I was close fortunately in the past, but my trust and heart was deceived. I know you not long time, but you seem to me by the very honour and sincere man. My mum always speaks me, that I should be honour with the people. I always tell to her about our successful relations. She is very glad for us. She is glad, that I shall not be one, and I will have family. I want to divide (share) with you our happiness. I want to know, that can make you happy. Please give me chance to love and to be favourite. I shall wait very much answer to my letter. I reflecting about you Dennis Each second.
Love.Yours
Ksusha.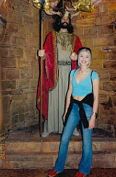 ---
Natalia Skibenok (Ilek Russia)

I am 45 and got hit with an unsolicitated invitation by 5 seperate Russian women, all 24-30 who suddenly could not exist without me, a single father of 5 children. Almost went for the 1st one Natalia (see below). Her letters were no charming and romantic. But when it came time for her to visit me, the story kept changing and it was not enough for me to buy the ticket in her name, after she secured the visa. Questions like airport and airline went unanswered as the struggle to extract funds via wire continued. Then I found your site, ...thanks!


Letters:
My dear Rich!
Today I just can't wait to read your mail! Its seems it become mean for me more and more! So, how are you today? I am really surprised how Internet helps us to get close! Now I so thanks to my girlfrind and I am so sad that I did not know you early! I become so attached to your letters! Today I did not work. That's why my aunt and I make general cleaning of house. We do it every three-month and it takes whole day. I like to make cleaning with aunt. She is very hardworking woman and to clean house with her is very chearful. We always like to be in company of each other. We spoke a lot and I told her about our relations. I said her that I did not believe it early and I am so happy to see that it works now! She was very surprised and wishes us luck and she hopes that our relations will grow up in future in more seriouse. Also we do small cleaning every week by Saturdays. Today we wash windows, walls, floors, and cleaned carpets. It was really easy for me to do it thinking about you. Today we decided to change a carpet in a bedroom, so we needed to change pinth. When we broke old, we finded od wooden board. The house of my aunt is very old, so there are a lot of such boards. Under this board I founded old coin. I was really curiouse what does it mean and my aunt advise me to go to specialist. He told me that its very valueable coin which is dated 1704, its 1 ruble. I was really happy to know it. It has great quality. He told me hat it may costs from 400 till 700 dollars USA. And they said that it can cost more at some other countries. I decided to save it for future. I hope that sometime this coin will help me. My dear Rich, its a little confuse me, but I would like to share my dream with you. Today night I saw that we sat together at a coast of a big lake. I have not seen this lake early, but it was so beautiful and quiet, and barrels an easy warm breeze. We looked at night sky and we see nice moon and a lots of stars which was reflected in a mirrow of water. It was so good and I feeled your strong arms on my shoulders. We spoke about us and about our feelings to each other. I imagined that we had to tell each other something important, that will change all our future. But at this moment I waked up but I had impression from this dream for a long time. It was so real, that when I understood that it's only a dream, I was very sad. I have never feeled such feelings. And I believe that someday this dream become true! My dear Rich, I often think about you and about our relations. It seems to me that every day we become closer. We know more about each other and I like all that you wrote me. So, I will go home now to think about this all. I hope I did not confused you with my dream. What do you think about this all?
Hug you, my dear Rich,

P.S. I am thinking about writing post mail from you. I have not wrote it to someone, so I dont sure what I have to write at envelope. Please write me and let me know. So, my post adress is:
461350 Russia,
City: Ilek
Street: Lenina
House: 7
Natalia Skibenok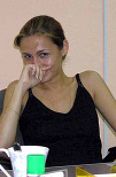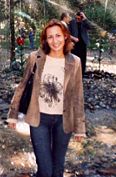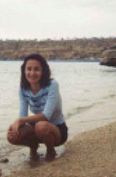 ---
Natasha Gafiyatova (Kazan, Russia)
I am seperated father of 2 boys, white American male age 41, I work fulltime. I was contacted via Yahoo Personals by Natasha Gafiyatova stating she lives in State of Ohio, City of Columbus before removing profile from yahoo. I then wrote to her only then to find out she is from Kazan, Russia. It took about 2 to 3 weeks for her to fall in love with me. I was just trying to get to know her, but she never wants to answer questions about herself. I asked for phone number to call, but could never get answer. I hope all Russian women aren't scammers....Michael

Letters:

Letter #1 .....February 23rd. 2005

Hi my love Michael.
I am happy to receive your letters and a card. It was very pleasant for me to receive your letter. I unfortunately to not have the phone of a house and you have no place to call to me. At me good news to you my love. My girlfriend already began to make out to me the visa and the passport she makes out to me the tourist visa. This visa will be valid during 90 days. she to tell that this visa the best variant that to us you to meet. she has told that I can prolong my visa when I shall arrive to you to me it will be necessary to address in embassy and to me will prolong the visa. And if we with you shall get married, I can remain with you. My visa will be ready February, 21-22. It is necessary for me to pay in embassy for my documents 270 USD. Still she today find out cost tickets aboard the plane up to Columbus, Ohio. Tickets cost 880 USD. These are return tickets. To me of all it is necessary to arrive to you 1150 USD. I to not know that to me to do, I can not find such money. When I to think of it to me begin on soul very sadly. I hope for your help. My life depends on you, my love. We shall be happy only together. I to want to make that happy in the world. But I to understand, that we far apart and that we to incorporate it cost money. I to not know, that to do. This paper prevents me to embrace you, a kiss and to love you all life. I to cry when to think about it. But I to trust, that I we to be with you together, my love. When I to think of you my heart come to life, I wait yours kiss, your love, your touches.
Your Natasha

Letter #2 ...February 25th, 2005

Hi my love Michael.
I am very strong to love you and without you and your letters, me it is very bad. I to require you and in your words. You to love me and this biggest happiness in the world. I to understand you my love. It is necessary for me to pay in embassy 300 USD. I hope for your help. You may send me money through Western Union, the address of branch:

BANK KAZANSKIY DEKABRISTOV, 162
KAZAN, Russia 420039
Natasha Gafiyatova.

I am very strong to wait our meeting and to think, that it will be fast. I to want to speak with you, a kiss of you long long to go with you to cinema. Up to a meeting with you, my life was monotonous. I to not have happiness with loved the person. I to search the love, but these searches have not resulted me to him. I to receive only disappointment. Each day I to think about life and to see, that I of nothing to cost in this world and to me it was very bad. But I to not want to recollect, that was earlier. I have you and more than nothing it is necessary to me. Without you and your love, my heart it will be empty on always. I to know, that you to see it and to want me. We to like each other and we should be together. I to wait this moment. I shall wait for your letter and to trust in our meeting. I love you my Prince. Your Natasha.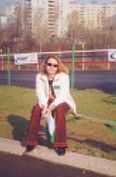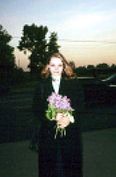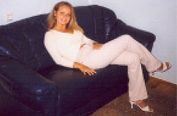 ---
Olga (Toyalatti/Samara, Russia)


I'm a single yahoo's personal member that started recieveing e-mails from a supposenly russian woman. The picture was too hot to be real.,total give away. Very decieving and easy to believe by vunerable people. It's total mental abuse for humans with low expectations.these people should be prosecuted. They had me for a min. but, i scensed foulplay. players cant get played. Remember that rookie!!! They got no money out of me and would'nt have. How you gonna give a hoe money way across the equador some loot for some bullshit??? Anyways, I did'nt believe the first letter from the get go, the second and third made me think, and the last was bullshit becsuse they sent the same one twice. When i questioned them ,they never responded because they knew that i smelled a rat.I did give my cell phone number but i'll have that changed but never any money! beware.....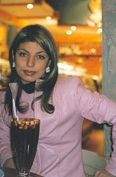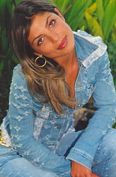 ---
To send your own story, please click here
Click here to support Black List
READ ALSO: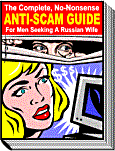 Met a Russian woman over the Internet?
Thinking about finding a Russian wife?
Russian woman wrote to you? Don't move any further until you read The Complete, No-Nonsense ANTI-SCAM GUIDE For Men Seeking A Russian Wife. Too many men were caught up in a scam and lost great deal of money - want to be one of them? Ensure your safety and peace of mind - read the ANTI-SCAM GUIDE.




Scam-free search - GUARANTEED! - Looking for somebody truly special but have had it with scammers and scam agencies? Let professionals to do the job for you.

The Universal Crib On Finding A Russian Wife - the most compressed, step-by-step guidance on finding, courting and marrying a Russian woman.
Dating Scams - The real picture of international introduction industry
Reliable Dating Services - where to look for a Russian wife
The shocking truth about Russian Brides - E-book by Marina Smiley. Find out things about Russian brides that marriage agencies will never tell you.
Why Russian Women? - If you decided to find yourself a Russian wife, you would be inundated with questions of the type "Why Russian Women?" from everybody you cared to share your idea with. Surprisingly, every Russian woman you are writing to will ask the same question: "Why do you want to find a wife in Russia?" After a while, you might start questioning your own sanity in doing the thing which everybody, including your dates in this Internet rendezvous, consider strange enough to request explanations. Here you will find some ready-to-use answers for your family, friends and Russian women you are writing to.
Cheap Russian Translations - Russian-English/English-Russian translation: fast and comprehensive. You are not sure she understands what you mean? Translate your letter to Russian! Reasonable rates and highest quality.
---

JUST RELEASED! New E-book by Elena Petrova:
"How To Find And Marry A Girl Like Me"
Comment from the reader:
"This may well turn out to be the best purchase I have made... I hope not too many of my competitors find this book!"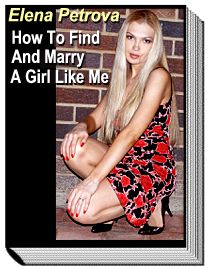 Discover how to find, court and finally marry a beautiful Russian woman!
This is the only book written by a beautiful Russian woman married to a western man - for more than 5 years! - and who is also the owner of a highly successful Internet dating agency.
Find out once and forever what Russian women are really looking for, why they are looking for it and how you can give them exactly what they want!
Get responses on your letters to beautiful Russian women - 9 out of 10, GUARANTEED!
With "How To Find And Marry A Girl Like Me" you'll learn knock-out techniques that will instantly boost your success rate in dating Russian women - online and in real life. You will have more beautiful girls that want to be with you than you can handle!
And not just ordinary girls! They will be beautiful, intelligent, but most of all - honest and sincere! You will be the one to take your pick!
STOP wasting your time and money in search for a Russian wife... Get it done - painlessly, easily, and certainly! Moreover, have lots of fun along the way!
Yes, you too can marry a girl like the one on the picture... Click here!
---
New e-book by Marina Smiley (the author of famous "The shocking truth about Russian brides"):

"Sex and Love With Russian Women"

Discover where so many guys fall short when visit their girlfriends in Russia;

Learn how you can dramatically improve your success with Russian women and win when others fail.

Most intimate questions answered by a Russian woman - Medical Doctor.
---
Comments, suggestions? We want to hear from you!
Click here to Contact us
Seek a reliable Russian Dating Agency? Why not check www.elenasmodels.com - RECOMMENDED
---