Travel Tips for Western Men Visiting Russia or Ukraine
By Elena Petrova
Men who visit their Russian or Ukrainian girlfriends often ask me for travel tips: how to organize their trip, do they need a visa, what to take with, where to stay etc.
This is why I decided to write a short list of travel tips for visiting Russia / Ukraine.
Visas
You need a visa to visit Russia. Citizens of the U.S.A., UK and European Union don't need visas to visit Ukraine. Citizens of Australia and New Zealand need visas to visit both Ukraine and Russia. If you need a visa, search Google for Russian or Ukrainian consulate in your country and read the information on their website, how to apply for a visitor's visa. If you book a hotel, they can send you an "invitation" required for the visa as well (ask before booking if they offer visa support).
The easiest way to get a visa is to use a website such as VisaToRussia.com (they not only assist with visas to Russia but also to Ukraine, Azerbaijan, Belarus, Kazakhstan, Kyrgyzstan and Uzbekistan).
Your girlfriend can also send you a "private invitation" but it's a lot of hassle for both her and you, so most people don't bother and simply get a "tourist" visa rather than a "private visitor" visa.
Electrical converter
You will need an electrical converter for your laptop and electrical items. Electricity throughout Russia is 220 volt. The plug is 2 pin thin European standard. Ask in your local travel shop for a converter; most tourist-oriented shops will have them in stock.
Weather
Russian winter is November to March with temperatures routinely reaching -20C / -4F (the average winter temperature -8C / 17F). You will definitely need a warm winter jacket, winter boots, gloves, scarf and hat and enough clothes for layering (t-shirt, shirt, jumper and winter jacket go on top of each other). Even in summer (June-August) temperatures often can be as low as +5C / 41F although sometimes it can be very hot, up to +35C / 95F (the average summer temperature is about +18C / 64F). Check the average temperatures for the place you are visiting (Russia spreads through 11 time zones, so temperatures vary greatly between in-land and coastal regions, South and North) and the weather forecast. If you are taking an umbrella, you'll need to put it in your check-in luggage due to safety regulations.
Clothes
You will need a warm jacket for cooler days (even in summer), a couple of pairs of jeans, a jumper and 3-4 shirts in "smart casual" style. You may want to add 3-4 cool T-shirts and 1-2 pairs of longer-style shorts in summer. You don't need to have a new shirt for every day of the trip: shirts can be re-worn or washed (you may want to have enough underwear for every day of the trip though). You will need a pair of comfortable walking shoes (you will walk a lot) and another pair for dinner dates/outings. For visiting your lady, it's better to be overdressed than under-dressed. (A friend of mine alwyas says, "You can go to a football game in a tuxedo, but you can't go to a black-tie event in shorts and trainers".) Take a formal shirt, suit and tie, just in case - your Russian sweetheart may want to take you out to theatre or ballet. For "meeting the parents" I would definitely recommend a suit and tie: once again, it's better to be overdressed than under-dressed.
Luggage
Before your trip, check the limit on checked luggage with your airline. If you travel by local Russian airlines inside Russia, make sure your check-in luggage doesn't exceed 20kg or you may pay up to $20/kg for any weight over the limit (local Russian airlines are very strict about it; they will make you pay even if you are only 1-2 kg over). On international routes, payment for over the limit luggage can be as much as $45/kg - so, pack accordingly. Leave some space for any souvenirs you may want to bring home. Check how much the suitcase weighs - some suitcases weigh up to 6-7kg; you may be better off buying a light-weight sport bag or a new suitcase than paying for overweight luggage. Weigh your bag after it's been packed - it should not exceed 13-17 kg if you want to have a comfortable trip. Take only travel-sized toiletries with you; shampoo, laundry powder or anything else you may need during your trip can be purchased locally.
Water
Tap water in Russia is supposed to be boiled before consumption, so use bottled water to brush your teeth and for drinking. Showering is OK.
Money
You will be able to draw cash from your ATM card in Russia. US Dollars and Euro are easy to exchange in Russia/Ukraine to Rubles/Grivnas; other currencies will be harder to exchange and the commission is higher; so, buy some US Dollars at home to get a more favorable exchange rate in Russia. Take a few hundred dollars cash with you and remember to replenish your supply as needed; not many places take credit cards. Exchange money to the local currently only at the bank or in your hotel. Keep most of your cash, your ATM card and your passport in a pocket or wallet under your shirt at all times (hanging around your neck), and only a small amount of cash in front pockets of your pants. Do not show large amounts of cash where someone around can see that; there are pick pocketers in large cities in Russia and especially around the tourist hot spots. This is also the reason why it's better to keep cash in pockets than in a wallet. Travel checks are hard to exchange to cash in Russia; not many places do it.
Food
Some Russian restaurants have a menu in English but most of them don't. The easiest way to buy food is in fast-food cafes which can be found in most large shopping centres, as you can simply point to the food you want. You can also ask your girlfriend or hotel administrator to write down the names of the dishes you like in Russian and ask in a restaurant if they have them on the menu.
Visiting a Russian home
When entering a Russian home, you should remove your shoes: Russians don't wear street shoes at home. You will be usually offered a pair of slippers, or you can remain in your socks (so, make sure there are no holes!)
You will be usually offered food and drinks when visiting a private home. There may be many dishes served and you are supposed to try all of them. Try not to leave anything on the plate as you may offend the hosts, so take only a small helping to try first. Even if you do not drink alchohol, take a small sip from your glass. You may be asked to finish your drink, if you don't want to do it, you can say you are on medication that doesn't allow you to drink.
Presents/Gifts
When visiting someone, bring a small present for the hostess: a small bunch of flowers, a box of chocolates and/or a bottle of wine. If there are kids at the house, bring sweets of chocolates for the kids. It's considered rude for a visitor to come empty-handed.
It goes without saying that you need to bring some presents for your Russian girlfriend and her family; if you don't bring presents, you will be considered stingy and ill-mannered. Perfumes are great and economical gifts for adults (both genders); sweets and soft toys for younger kids; electronic gadgets for teens (or again, perfumes); strong alchohol (wisky, gin etc) for men; silk scarves and jewelry for women. For your sweetheart, an inexpensive gold chain and pendant or a stylish bracelet will be always welcome, as well as a set of perfumes (several small-sized perfumes in a gift box) or a cosmetic set. You can buy them at a duty free shop at the airport or on the plane, so you don't even have to worry about gifts when packing at home. I find it quite relaxing to shop on the plane; there is no rush and the items they have in stock are usually their best-sellers and reasonably priced. The duty-free shopping magazine will be in the pocket in front of your chair.
Smiling
It's not appropriate in the Russian culture to smile at strangers; smiles are reserved for friends and acquiantances only. People in the streets usually have somber expressions and may be uncomfortable if you smile at them (they may even think you are laughing at them). Foreigners in Russia are easily recognized by their all-time smiley facial expression. If you want to blend in, try to mimic the facial expression of people around you.
Transport
Most Russians use public transport: subway, buses, trolleybuses and trams. Traffic in Russia and Ukraine is right-sided (same as in the U.S.A.). Foreigners usually use taxis. Have your hotel administrator to write down the name of the place you are going to in Russian, so that you can show it to the taxi driver. Have your hotel card with you always.
Hotels
You can book a hotel in virtually any Russian or Ukrainian city online, often with huge discounts. Check the prices online and also ask your girlfriend to recommend a few good hotels close to her place. It's better to stay in a hotel for your first visit, so that you don't have to rely on your Russian girlfriend for everything and have the service that is close to what you are used to at home. Most hotels have good security and English-speaking personnel.
Speaking English
When speaking English in Russia, speak very slowly and use only very simple expressions and words, pronounce all words clearly. Even Russians who speak English struggle to understand different accents and you need to speak in a very simple language, like you would speak to a small child.
Electronic translator
Buy an electronic translator that has Russian language. It will be of great help. You can find Russian electronic translators online.
Enjoy your trip!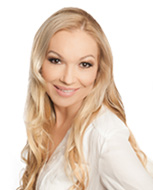 Elena Petrova
Russian Brides Cyber Guide
---
Want more travel tips?
We asked Russian women who are dating western men to give us some tips, here is what they said (based on their experience of meeting men in Russia / Ukraine):
Nothing is more irritating for a woman, when a guy plans meetings with several girls during one trip (ESPECIALLY behind her back): every woman wants to feel it's an exclusive relationship.
Talk on Skype before your visit: it will help you to understand her level of fluency in English and whether you can communicate.
Don't think that just because you are an American (or Australian, or German etc) she will jump on the opportunity to be with you; show more substance. Even if you think her country is inferior to yours, treat her with the same respect as you would want your sister or daughter be treated by a man who dates her. Respectful attitude goes a long way with Eastern European ladies.
Don't try to get sex on the day one. Establish a close relationship first, and demonstrate you are serious about her. Don' think that just because you spent money to visit her, she owes you something. Sex is a gift a woman is happy to give freely to the man she trusts and feels safe with, and that her heart will be safe, too. It takes some time for a woman to feel this comfortable with a man.
Women feel uncomfortable with men who ask to stay at her place during the visit. If you want this relationship to work, give it the best chance by booking a hotel for yourself - even if the woman invites you to stay with her. This will take a lot of strain from this developing relationship.
If you use "Sprint" mobile carrier, it may not work in Russia and Ukraine. Find out before your visit how to make it work in the country you are visiting, or buy a local SIM card on arrival.
Arrange for someone to meet you at the airport on your arrival, whether your girlfriend or ask the hotel to send a car to fetch you. It will be cheaper than getting a taxi at the airport. Give the person who meets you the date and time of arrival, the name of the airline and the flight number.
Exchange $200-300 to Rubles/Grivnas on your arrival to the airport (or at home), so that you have some cash in the local currency.
Exchange rate at official banks may be more favourable than at the airport or hotel; you won't save much but you can get a few extra Rubles. (If you are only visiting for a few days, may not be worth the hassle.)
Don't drink with strangers - your drink can be spiked when you are not looking (this is also applicable when you are at home in a pub!)
Your lady will appreciate some flowers and chocolates; it's a token of your attention to her and a normal courting ritual in Russia/Ukraine. (Women specifically mentioned that bringing a gift when visiting is a custom that many westerners get wrong and lose points.)
Be a "Real Man": show some initiative. Even though you are in her country, be proactive and arrange some activities that you both can enjoy (your hotel will have a list of advertising booklets in English or simply ask the hotel administrator what she can recommend). This will show her you can take care of yourself and of her; don't let her be your babysitter!
You should be ready to tell the woman by the end of your visit (or a few days after) what is your plan regarding this relationship: " let's meet again in a few months", " I'd like to invite you to visit me", or "you are the woman of my life - let's get married!" - or if you decided it's not going to work, tell her as it is. No one wants to waste time and emotional effort; you either move forward or cut it off.
And the last but not the least: BE YOURSELF! Nothing turns a woman off more than a man who tries to pretend to be someone he is not. If you are respectful, polite and REAL, you will score much more than trying to pose and brag.
---