To send your own story, please click here
DISCLAIMER: This page is compiled from visitors' comments only. All messages posted tell about personal experiences of their authors, and not necessarily reflect the position of Russian Brides Cyber Guide
I am a single 36 year old male. First contact with this person came through jumpdates.com. I suspected a scam when the first email she gave me came back as not existing. Then she gave me the email of alexa@pochtamt.com. The letters that were sent to me were similar to the ones on your website. But she sent different pictures than the ones posted on your website. My suspicions really went through the roof when she wouldn't answer my questions. I have attached the pictures she sent to me. I think I will have a little fun with this person before I let her know that I know who she is.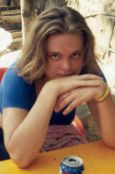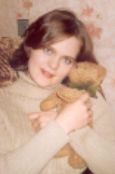 ---
Anya_Petrova_Avyagyan Areg (Yerevan, Armenia)

Uses prewritten letters at first, then use own letters and answers a few questions, but not many. Send pictures and falls in love with you after 3rd or 4th letterand can't live without you. Very persuasive. Says she lives with Grandfather in Yerevan, name is Avyagyan Areg. Says she went to a University for Teaching Degree. She never call me on phone but answers e-mails almost everyday. Says she have money to visit you but not enough. Needs more to apply at "agency" for student visa. Gives you a dead line for application of "visa" and deadline for the money. Send me letters for months. I sent 1/2 of money then did a search of her name with a search engine and found her at a Russian Woman Scam web site... She sent me many pictures and even sent me picture of her when she was a toddler and child. Scammer's Name: Petrova Anya Andreevna, Address: Armenia,Yerevan, Mazmanyan 17 str,bld.45.apt.38, Email: anyuutka@yandex.ru.
Letters:
Hello dear:) I am very glad to get your letter I wait it and I think our aquaintance very nice:) so dear ***** I will try tell you now all about my life in details. I was born in 10 April 1979, and I grew up in good family my mother was teacher of Russian language in school, my father engeener in factory and my father love his job very much they construct tv sets etc in factory, but now my father work in private firm as special engeener but not earn much because in Russia now not the best economical situation, but they can live with my mother ok, my mother not work at school already few years, my mother very nice person and she take care of me all life as a best mom:) As my mother was teacher she teach me Russian language well and I even had practice as teacher few times in school when i was 20:) it was funny, my mother also very good cooker, as me too I hope:) she teach me very different dishes prepare:) Dear Matt I dont know do you ever eat Russian dishes? My favorit dishes Russian is: Pelmeni, Golubci,Borsch, etc... I like very much too cook also and I like home food, I dont like eat always somthing in restaurant or somewhere I prefer if its possible eat much at home, I like to eat Pizza with mushrooms and hum and cheese i can prepare it also, and i like BBQ, and fried chicken and potatoes, also I like sandwiches and many another dishes, but I dont eat much I like prepare different things and eat a little from every one:) So dear Matt I grew up in good family there the most important goals was trust, love, nice relations and harmony, be near each other in any situation, I think I had nice childhood because I have nice parents which show me good way in life and be for me all what I can see and be also right in life... So I finished a school in Moscow ,and after I begin take a private lessons for exams for universyty which I want enter... Moscow is very nice city because its the city where live very many good persons cultural, smart and interesting, I mean teachers all my teachers in school and in university was veryy smart and realy good teachers... So after all my hard lessons and the one year private lessons I take exams good and enter in Moscow state university in Pedagogical(teachers) faculty:) It was so good year for me its like a dream that I enter to University and I get this specialization, I enter all exams high and my education was free its about 20% of studens who pass very good exams can get free education in univercity... I was very glad my parents too, and I choose this specialization because I like children and it will be interesting for me to teach them, so I finish university after 5 years of education and get diploma, this day also was very important for me, because it was very difficult study in university, I have no time for walking, I have no time watch tv and read books, all what I do all time it study and read my student books etc, so I even have no friends during this time, I lose my schoolfriends because during my university I have no time communicate with them... So after university I work about some time in school and i liked that school, but I cant work much there because there a director changed and come new director which was not good person, I leave this place and I never work after this... So I deside come here to Armenia and stay here in my grandfathers home, because my father in Russia last time drink much and I dont like he drunked, I love him much but my mother said better I stay with my grandfather and I come here, my grandpa very good person and was glad I stay with him here I am here in Armenia about few months. I use internet here in cafe very near of our home its like first floor of our building, its good I can reach it easy:) My dear Matt I hope I dont bore you with my letter, but I think you be glad to know all about me as I want know all about you we are going may be make the most important step in our life and its very important know more about each other... I like reading very much, I think it comes from my mother in childhood when I was little and I cant read I was about 4 or 5 years my mother always read for me different things:) I like read very much Russian classics for example: Lev Tolstoy, Dostoyevski, etc... Also I like very much books from my childhood my favorit writers was, Jul Vern, A Konan Doil, Romen Rolan,Teodor Drizer, A Duma, etc:) you know few days ago here was problem with electricity cable and I sit under candle light in evening dont know what to do, I see book of Konan Doil, stories about Sherlock Holmes, I read it in my childhood and in my mind I think that now if I read it it may be seem primitive for me, but I begin to read and cant stop:) it was so nice:) I read Harry Potter not so time ago I like it to:) Tell me what you like to read? I like music very much, I like latin music, pop music and dancing music I like to dance sometimes:) I also went musical school during my regular school, and I play piano not bad, but to tell truth I dont play already long time here my grandpa have no piano, my favorit is moonlight sonata by Beethoween, I like it much and I play it much few years ago:) I like very much go out of city for picnics or somthig same:) I like prepare different tasty things in nature and eat I think everything is more tasty in nature, I like go walking in parks and traveling sometimes... I can use internet very little time I come and see how to use it and study but I still dont know very much things and I type not very fast but not slowly, you know I think its help me that I play piano I easy remembet all keys in keyboard:) and to tell you truth I never in my life write so long letter as now, its first time I write so long:) I deside to get aquaintance with foreign man and start serious relations because I never feel seriousness in men which I know also here in Armenia, I am here have no friends and dont know no one and i go walk even with my grandfather, but in Russia for example when I study in institute I dont feel from men in our faculty that they are ready for have serious relations, start family, be sincere in relations all time and ready in any situation be together... For me very important that my future husband be sincere and good heath person, who can love only me and whom I can love all life only him, and live in harmony have children one day and be happy, enjoy every moment together... I like man who think that family is most important thing in life... And I like if man come after work home and we can sit talk a little interesting, wach tv, have supper, or sometimes go walks in evenings:) sometimes I am very romantic I think:) So in this time I look man who can be my husband, my friend and all for me, now its the thing I look because I am tired be alone and i need someone near me... I write you so much because I feel that our aquaintance and relations have potencial and can be nice... Ok dear ***** I will finish now my long letter and I will try come internet tommorrow for write you, think of you yours Anya
Hello my dear *****! i am so happy to recive your sincere,cute,sweet letter:)) you know i don't know you long time but you become so dear to me...each time i realize that something empty in my world and i know that emptiness can be completed by you...you are such honest,true guy,about whom i was dreaming whole my life... it is so difficult to find someone with whom you can share your feelings,your dreams,your whole inner world.. when i open my mail box,i can't wait time till yout letter open and my heart bit so fast till i read it... i miss you so much and think of you alot... i know it can be seemed that it is too soon for feelings,but i am hot person and if i like someone it will last so long,if not forever... please tell me what you think what kind of woman can win your heart?:)) what makes your mood up and down... do you believe one day we meet?i believe i am so optimistic person:)) i wish have computer at home for writing you each time... i will wait your letter with great excitement,yours Anya. p.s.so nice man you know armenian?:)i speak very little armenia
Hello my dearest *****! how are you my sweetest man?:))do you have a good mood?:) you know today i prepair pizza with mushrooms,cheese,ham,chiken meat,olives and mayoneze and think of you... i know you can call and pizza will be in your hands during few minutes,but it is delisious one when you prepair it yourself:))i will do it for you:)) i wanted to taste it with you,it would be so romantic to be with you in the kitchen and noone else,only we:)we could talk about everything so much as we want and share the inner feelings and dreams which will never tell to someone else... i am so romantic sometimes... you know i remove my profile because i don't need it anymore..i found you and don't wasnt get letters from others:) i miss you so much and happy to recieve all your lettersi wait them with such a great excitement...i need you more day by day and want to feel you by my side...it is to bad i can't stay in internet long time,another way i would write you long letters...but i think with this short one you will also feel my feelings towards you...i miss you ***** and think of you all time,i will wait your letter,yours Anya. p.s.please tell me how is your day life i am so interested about it,i can feel you closer by reading about you...
Hello me sweet *****:) My dear you know I read your letter now and all time smile and feel so good! I think its so, and I think you are the man whom I look, I realy think as you we are know each other not long time but, you know its realy truth you can know someone 10 years but not know, and you can know someone 10 hours and you feel that you know this person all life... you know I think about this and I think I can explane this amazing fact as a begining of love there feelings can say more than any brain analyse... And I feel that you are very nice person who think same way, thats why I told you this all I never say this no one you know, I think you the person who can absolutly understand me... I want find in you first of all the closest friend, husband, the most important person in life, because I think I can have only one man in my life even simply friends man I dont accept, because you know I feel all even close friends always envi and can make bad things and try to broke marriage or something like this...Do you think our meeting real one day? Is it real? do you prefer visit me here in Armenia, or better I visit you first? yes I live in Armenia which is two hours by plane.. I hope I will not bore you my letter, I will come internet tommorrow for write you, yours Anya
Hello my dearest *****:) i am realy very happy get your answer so much sincere and kind letter thank you very much....So its realy very difficult find person whom you can share your life. About our meeting I realy think from your letters that you are very sincere person... and you think very far and serious, its realy nice. today my grandfather was in agency which prepare visas for education in USA this is government programm for exchange and my grandpa ask for all, this programm gurantee to get visa 100% without problems, this programm is onre time every year and for this year the registration time is limited till 30 of July... I could come direct to you as soon as I get visa, this visa valid in your country 6 month and after it may be continue,I have saved money and my grandpa can give me which I can use for comming to you, but its not enough sum, the full programm including ticket,visa, travel charges, taxes and programm al together cost 1850 US dollars, I have my only 1440 dollars all together with my grandfather's savings... Thats why i can't apply..I am happy you can come here..of course I will ask my garndpa and you will stay with us:)i dont' familiar with this town but my grandpa can show you sightseeings:) I just worried about terrorism here:(against foreighners...but I think nothing bad happen here my man..I am in Yerevan:) so please sweet man tell me when you can come:)we will meet you in airport:)love you and wait your reply..yours Anya
hello my sweet ***** how are you my man? sweetheart you know i would you come here but i don't want miss you after spend with you only few days:( i can come there and stay 6 months..and that time will be enough for us to understand our feelings.. if you can help with rest sum i will go agency an dpay them first part of money for the begin paperwork and my coming process..aslo i can ask my grandpa go bank and find way money get here.. for me not important place for me important to be with you..you wrote that i will be alone at least 8 hours..but the rest day i will be with you:) it is more that 8 hours:) sweetheart just tell me biggetr town which is close to you and i will chose and tell agency that i want to come there my man.. i would love to meet your family... here I really don't like how accept foreighners:(hope soon everything will be changed..
Hello my dearest *****:) How are you? I hope good my dear I miss you much and think of you much... I am very glad all goes good for our meeting my man! So I give you news from today, I was in agency today give them my documents fill the papers pay them first part of money I have etc so they start my comming process, as soon as you send second part I will finish the payment and all will be ok! Also my grandpa was in bank today and ask them about possible way to get money here, so they said the best way for sending is office called "Westernunion" they said via this money will be here during 15 minutes, after sending you will be need send a special 10 digit number using which possible pick up ythe money here, somthing like this... For this money sending they said you will need the address here and the name so I will write you my grandfather's address here and his name for you send money as soon as it be here my he get it and we will go to the agency for finish everything there, after this I will tell you all news! MY grandpa's address is Armenia,Yerevan, Mazmanyan 17 str,bld.45.apt.38. My grandpas name is Avyagyan Areg. sweetheart i have seen rollercoaster by tv:)but I didin't know the name of them:)so I thought it is not familiar to me:) I can drive but never did it alone..:)in Moscow traffic very bad:( it would be wonderful to stay with you and each morning see your lovely face..how I miss you.. my love I need to pay them now but i can come when it is convinient in Spetember..i will ask in agency and I am sure they will do it for me.. Ok my dear I hope I give all info complete, I am happy realy all work out for us,I can't stop thinking of you and our soon meeting,i love you,yours forever Anya
hello my sweet *****:) how are you my nice man?it is so nice you spend good time with your frineds:)it is so sweet when people live happy life together:)i believe we will be happy till rest of our lives:) sweetheart after 6 months visa can be renewed..i also think many times how it would be once we will fall in love and it will be hurtfull to go back and think of you all day long but when i knew that i can renew visa i was so happy:) ok my love i will check my e-mail and as soon as i have news from you we will go bank with my grandpa and after go agency:)I will write you all news immidiatly so you will not worry:) my man you shouldn't worry for send me book or cd or something else..for me now important to be with you and it is all i need now:) you know here very beautiful but in Armenia very unstabil political situation.. sweetheart in bank told that it doesn't matter to what bank you will send sum..my grandpa will be able pick money closest bank to our home:) i also want to send you hug and kiss..never mind my man soon we will be in real and it will be unforgetable:)i am really lucky to have you my dream man:)
hello my sweetest *****:) how are you my nice man? you can't believe how happy i am all this days:)i am so much excited for our meeting:) sometimes i catch myself thinking about what are you doing now:)are you eating or just walking or in work place..i think of you so much and afraid i will get mad:) it is really life like a dream and i was dreaming all my life to find my half who will be sincere and caring as you..whom i will understand from half a word...and my dream come true soon..i really care for you and need you in my life..
hello my sweet ***** how are you my man? sweetheart yestarday i wrote you letter but not sure if you get it because connection was really bad..so i am writing you now again:) i miss you so much my dear and you made me feel good telling that we will be together still:) i am sure you will do your best for us as i did...i need you in my life my sweet man..love you Anya