---
Ekaterina Bastrakova - (Kazan, Russia)

Hi. I just avoided a scam thanks to your site and others like it. I found her pictures on pages 9, &14, on your site. The other aliases they use are as follows, and I believe all from Kazan city. Elena Maksimova, Katya Maslova or Olga Oleneva, and now Ekaterina Bastrakova from Kazan. I have attached a zip file which includes all her pictures and letters, including a letter I wrote to the US Embassy in Moscow and their reply. Thanks for the site and I hope the info and pics I sent can help someone. Best Regards, Rod (California, USA).
Letters:
Letter # 1 A lengthy letter after I send a brief note. (She messaged me from yahoo personals) Red flag #1 she holds a polytechnics degree but works as a bar maid, and provide professional quality photos. She never is able to provide name of bar she works, able to accept a phone call anywhere. I found it amusing that she could however afford a premium membership on yahoo personals.
Letter #2 Is a duplicate of letter #1
Letter #3 She tells me about friends and family ( I notice all these girls have a best friend Natasha) seems pretty normal at this point. I was always suspicious because of the way I was found.
Letter #4 is another duplicate email but with a different picture, I seriously thought she was a little nuts, if this was legitimate.
Letter #5 She talks about family and friends again, I guess they are trying to be more realistic now with all the scams getting publicity.
Letter #6 She wants to exchange mailing addresses even though she never even sends a post card, I did mail her a letter and never got any mention of receiving it. She also expresses concern about me sending gifts due to theft in Russia. Why would I send gifts to one I just met?
Letter #7 She talks about more family life and friends then makes mentions about coming to live with me in 4 weeks of writing, never having met much less talked on the phone.
Letter #8 Is pretty much a duplicate of letter #6, another red flag.
Letter #9 She is madly in love with me, again never having met me or spoke with me. Usually educated women do not fall in love so fast.Unless they have serious mental problems or emotional. I play along because I know whats coming, I start to look up sites like yours.
Letter #10 After I sent some family pictures via email, and she basically sent copies from from several earlier letters, again concerned with me sending presents through the mail. I never ever, mentioned sending anything.
Letter #11 She talks about how madly in love she is and is ready to move in with me and I haven't even offered that.
Letter #12 is a duplicate of # 9 I asked her 4 letters ago to quit sending duplicate emails.
Letter #13 she talks about she loves me blah blah blah, then rants again about another bar maid, works on passport info. She also wants to be my wife now and I never proposed.
Letter #14 She rants about the bar maid more, says she is my soul mate blah blah and still working on passport info, emails are everyday now.
Letter #15 is a duplicate of #12
Letter #16: Letter 16 & 18 are letters about trust after I reply back to a letter I accidentally deleted after she told me the charges were 390.00 for the passport plus she needed 150.00 for the application fee. ( I checked with the embassy application fee is only 100.00 for a fiance visa- she did want to be my wife right?) I replied I would send the application fees and airfare all at the same time in a few months after I saved for it. I wanted to see what she would do.
Letter #17: is actually the last letter She needs the money now on a short term visa, even though I have to save for the airfare. When I get this letter I send her links of her pictures, and ask her to explain herself. I never got a reply.
WARNING! The photos used belong to an innocent person.
The girl in the photos is NOT a scammer.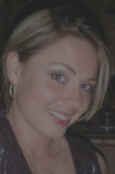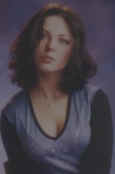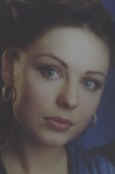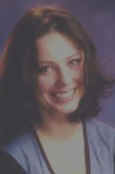 ---
Ekaterina Bastrakova2, Kazan Russia
I was almost scammed By Ekaterina. It was the same ploy and messages with usual changes of the names in the other stories before mine. About 8 emails into the writings came the request for money. I am in law enforcement and know some of the process that is required to procure any visa documents in any country and knew right away that I was being conned. Thanks for your web site and those that went before me for writing their letters of complaint. Sincerly The koyote.
---
Ekaterina Semenova (Vladimir, Russia)
Hi! My name is Keith. I wish to inform the public about a scam artist in Russia. I am a 34 year old white male, I work and live in the Minneapolis MN area as a computer consultant. Around July 19th I started recieving letters from Ekaterina Semenova. The letters arrived almost everyday and almost every letter had a picture, I am including the first two letters, and the last two that ask for money. She fell in love with me really fast, by the sixth letter she was telling me how she wanted to marry me, I was suspicious before that letter, but that confirmed it for me. And this was simular to a Visa scam, she needed the money ($300) for the hotel room while she was having the visa processed. She also called my home and left a message, a new touch for a scammer. She sent many pictures, about 17 and I am including the pictures she sent that I have also found on profiles under many differrent names, like Dasha and LoveAndTrust2, the profiles for these have been disabled at the various sites.... Pay attention to how letter 19 is signed twice, obviously a form letter.
Letters:
1st Letter:
Hi!!! My name is Ekaterina!!! I live in Russian Federation, in a small small town, Which refers to as Vladimir. I very much love city, Because I was born in it. To me of 30 years. I never was married. And consequently I want to find present Persons with whom I might share the happiness and which would began My husband. I have not found such person in the homeland and consequently I have decided to find the present the man in other country. I have considered your structure, and your structure has interested me. If you want to communicate with me write to me on mine E-mail: Mydream@pochta.ws. I shall wait for your letter. YOUR FRIEND FROM RUSSIA - Ekaterina!
2nd Letter:
Hello my dear friend Keith! All over again want to tell that to me pleasantly that you have responded to my note to you. Also I hope that it only began also our correspondence I would will be tightened anyway very much it wanted. As you already know me call Ekaterina and I live in Russia. City in which I live refer to as Vladimir. It is small but beautiful enough city which is in Moscow area. To me of 29 years and I never was married. I long enough am in loneliness. And I as well as any girl would like to have children in general to create high-grade amicable family. I want to tell slightly about my biography. Vladimir it is city in which I was born. I live in him with my mum. The father at me is not present because he has left my mum when she was still pregnant. It is a sad history and I shall not go into details. As to my education I have finished 11 classes of school number 30 in Vladimir. After leaving school I have acted in Vladimir the state university on faculty of Russian and the literature. I have studied at university of 5 years and have received the red diploma. After the ending of university I was employed. I all life dreamed to work as the teacher at school. But at me it has failed to be employed on my speciality. As at us in Russia it is very difficult with workplaces. I was employed in shop Audio and Video engineering by the seller - adviser where I work and now. From my hobbies I can name game on a piano and reading of books. When I went to school I went on occupations on a piano. And to read I liked from the childhood. As I very much love sports and I am engaged in aerobics. You may not worry concerning understanding of English language. I well understand English I can write and translate. I went on rates of English because I know that this language now everywhere is necessary. To you I shall write my letters to you from my girlfriend because I do not have domestic computer now. It is a little about my character. I very quiet and friendly person. I do not love quarrel and I try to avoid them. Everyone speak that I very patient and economic probably it is the truth. Because from the childhood my mum has learned me to all. I am the unique child in family. I do not have native brothers and sisters but are cousin. They live in different parts of Russia. I already for a long time did not see some of them. I very much like to travel but I could not do it. I hope that perusal of this letter has helped you slightly to learn me. I want you to ask to tell to me your biography so we can become little bit more close to each other. On it I shall finish the letter to you my friend. I hope for your fast reply. Yours faithfully Ekaterina!
18th letter
Hi my love Keith!!! How are you? At me all is good. How weather at you? In Moscow weather today warm. I write you from Internet - cafe which is near to my hotel. Before the Internet - cafe of 15 minutes to go on foot. It is very pleasant to go on unfamiliar big city. When I go in this Internet - cafe I dream of our meeting with you, my love. I in general constantly think of you as the small girl, which Has fallen in love and has found the present love. I am grateful to the destiny, that I have found you, my love!!! Tomorrow I will be made some medical surveys, and some interviews. Each day I shall pass medical inspections and interviews for registration of my visa! But as to me have told in travel agency to me it is necessary to live in Moscow up to the end of the next week to pass all medical inspections and to pass all interviews! But I did not think, that I should live so long in Moscow And consequently I have no so much money for my hotel accommodation! I have money for residing only till Tuesday! You can help me to me with this difficult situation? And as to me have told in travel agency if to pay additional 100 $, That the visa will be ready on August 23 . It is necessary for me 300 $ for my hotel accommodation, And for the fastest registration of my visa, my love!!! You can help me to me with this difficult situation, my charm!!! I so want, that we were together with you, my love!!!! I think, what you too want it???? What you think in this occasion, my love? I very much miss on you, my love. I so wait for our meeting with you, my charm. To me it is very sad in this big city, my love. I so want to be with you beside that you embraced and kissed me. You would like it? I finish my letter to you with ideas on you, my love. Yours Ekaterina !!!
19th Letter
Hi my love Keith!!! How are you? As weather, my love!!! I so miss on you and I wait for our meeting with you, my charm!!! I rent a room in Moscow, my love!!! Because free numbers in hotel was not, my love!!! And consequently my love was necessary to me rent a room in Moscow!!! I have a few money, but me do not suffice 300 $ for my rent room and For the prompt registration of my visa!!! And as soon as my visa will be ready I shall inform you it, my love!!! I constantly think of our meeting with you, my lovely!!! You frequently think of our meeting with you? Your letters help me to keep in this big city, my love!!! Your love to me gives to me of force, my charm!!! I think of you frequently!!! I love you!!! Yours Ekaterina!!!
On TV, I recently saw advertising Western Union it is International Translation system of money, I think it at you exist, if yes may We should it take advantage, you see it so is convenient! Just I went in Western Union which to be nearby to Internet café And all has found out that is necessary for us for remittance. And you may send money through WESTERN UNION, And to receive money to me it is necessary to know 1) Your name and a surname. 2) From what state and city money are sent. 3) A code of a remittance from ten digit. 1) And you need to know mine a name .ÌY name Ekaterina also it is necessary to know my surname. My surname Semenova . I can receive money to this address in Moscow: 103031 Moscow, streets. The Kuznetsk bridge 16 I very much want to be with you, my love. I finish my letter to you with ideas on you. Yours Ekaterina!!!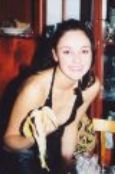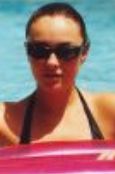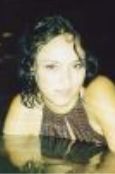 ---
Ekaterina Yurewa (Arman, Russia)
Ekaterina initiated contact with via my webdate profile from her webdate eMail address (rtuyq@webdate.com) me expressing an interest sending her alternative eMail address Ekaterina@muzwagon.com I followed up thru correspondence. She gained my trust and informed me that she was going to come to the U.S. to visit me. Typical of most scammers they make you feel guilty if you do not send them any money. (See eMails that I will forward…) Sent $1000.00 and then mysteriously and at the airport she needed to have a total of $1000.00 to get thru customs so I sent another $750.00 to help her… You guessed it… I was stupid and wanted to trust her and was burned… She is good… In fact she even went and got a visa, scanned it and eMailed me a copy of it showing me that she was sincere in wanting to visit me… (See photo of visa) Please feel free to copy and use anything you wish from the eMails that will follow… Truly a wicked person who would gain a person's trust only to use them in this manner… Hope this information helps anyone who encounters this person to beware and keep away… May God have mercy on her soul… Please feel free to eMail me or call if you need further details… Best of providence. Skip
Letters:
Hi my unforgettable love Skip. I miss you so much that my patience is on a limit! I'm dreaming of our meeting when sleep! Yesterday I had so wonderful dream as you and I walking at the field full of blossoming camomiles! We pick them together and made the great a bouquet of them. I'm so happy to find you my only love!!! I found that all my thoughts are of you and no more else. I have a nice mood when recalling your in my mind. The mere thought of you sends such a warm feeling through my body, soul and heart and the thought of meetings with you is so fantastic. I have always dreamed of finding someone really special who would come into my life and love me wholly and uniquely, someone who understands me, someone to share my thoughts and dreams. I have finally found that person. I love you for loving me just the way I dreamed it would be. You are a wild flower and I want to smell it, nurture it, take care of it and watch it grow. I hope the words I say so gently find their way to your heart, because your words have touched mine forever. You have made my heart skip a beat once again. It is so overwhelming the effect of your presence on my soul. I am constantly bombarded with such forceful emotions for you. You are like no other. Your heart is connected to mine and no one can change that. I love that feeling you give me, but it scares me at the same time the power you have even though we have not met in person yet. I might implode when we finally meet. I might erupt like a violent volcano or melt like butter on a hot skillet. I am afraid I will not meet your expectations of me. I am after all just an rural girl. I'll tell you though, I didn't think it possible for me to want you more than I already did, but after your last letter I thought wrongly. You write of mutual respect, kindness, tenderness, trust, love. How can I have these feelings of love for someone I haven't met? I do. How do you love me without setting eyes on me? Without kissing me (I might kiss like a mackeral)(smile) I don't have practice for a long time. I need alot of practice. Can you help me? I want to know the scent of your hair, your body. I want to touch you and be touched by you. I want to see you first thing in the morning and as I close my eyes for sleep.I can't wait for the time of our meeting in reality. that's will be the most wonderful and happiest moment of my life at this world!!! I can notice at me to be always in good mood when thinking of you even if something wrong around. My soul singing the song of love in expectation of our meeting. I'm dreaming it so: as I running down the a gangway and begin kissing you as insatiable. The first our night will the most romantic night in my short life!!! We'll walk and speak as much as we can. We'll kiss as yongest lovers under the calm shining of Moon. The stars will shine only for us!!!! They will smile looking as two people can't find a word to describe such a great feeling arisen between us! You know I'm crying sometimes with tears of love in to my a pillow by nights!!! Is it a love as great Shakespire describe?!!!I believe in this love and do you my love? I think you know about it. I LOVE YOU VERY MUCH!!!! I do not know exact date of my arrival, but I think that it will be August. I give you many kisses for good day for you. I want to see your email as soon as it is possible. I must go now because I must work for our future. Write to me as it is possible more in detail about the closest airport. What code has your airport? For example: SVO-Sheremetyevo Moscow Possible I shall need for big international airport. Forever loving you Ekaterina!
Hi, my ocean of love Skip. I start to be convinced in ideas, that all our dreams, soon will a reality, and it does my smile from an ear up to an ear. I began process of the visa, it goes well, I do not know as you can help me. If any information will be necessary for me, I shall ask you. OK? You have sent money? I am very much surprised. Thanks for care, but I do not know that such PayPal. I do not know what to do with it. You should take away this money from PayPal. As PayPal does not work in Russia. Every day I think about you and about our love. Our love resembles me a little beautiful flower, which is entrenching through dry ground and is stretching to the sun. Our love is watered by a rain of kindness, tenderness and trust. Every day our flower is becoming stronger and harder. Our love takes force from our letters. This is a thin thread which has connected us. I am very glad that we build our small world of love together. Our world of love will be strong, because we build it from Devotion, Probity, Respects and Trust. Love - this is world for two persons, to which any stranger can't come in, otherwise everything will be ruined. And then it will be impossible to collect rebuilt the splinters of the love. In Russia people say that Love is a great force. Love can overcome all the barriers and distances. Two loving hearts are streatching to each other like two magnets. Our hearts are tired from loneliness, that's why they must be together and beat like one heart. Our hearts are like two great oceans. They are vast and very deep yet calm an peaceful on the surface. Our feeling run very deep and they are very strong. Sometimes we get afraid we will be pulled under by the current. I dream that our two oceans will meet in a powerfull wave that will shake the very earth. And when all is done there will be one vast beautiful ocean, beauitful, powerful and forever...(one heart, one ocean). I ask to forgive me if may be I haven't answer some your questions. When I get your letter I am so happy that i am forgetting about everything. I write you not with the mind but with the heart. At this moment my mind is situated with you. At this moment I am under your hipnosses. My thoughts are only about you and soon we will be together. Forgive me, this letter is short. In me it is so much feelings with which I would like will share with you, but I should concede a computer for work. Nearly has not overlooked. I should tell to you something important. Skip - you the thief. You have stolen my heart and reason. (Smile) You should be punished - ETERNAL MY LOVE LOVE LOVE LOVE LOVE LOVE!!!!!!! Ekaterina.
Hi my long-awaited Skip! I waited for you, all my life. Today I have news. Good or bad (you to decide). Yesterday my boss informed me that I will have a vacation approximately through month. But I have not been pleased. I did not expect that I will receive a vacation, very soon. But schedule constituted by accounts department not change. I have begun to cry, because it means that I cannot write to you. I cannot use a computer. Then I have found out that lady which gives me to use her computer, maybe will receive a vacation right after me, and if it will take place I can not use a computer some months. I have imagined that I should spend my vacation in my apartment, between four walls. I will sit without an opportunity to read your letters, I will sit in loneliness and to think of you Skip. I did not take my vacation the last year, and now I shall have 2 months of a vacation, but it do not bring to me pleasure. I have imagined that I should spend some months without you and in my heart has appeared awful emptiness. All world around became uninteresting for me. And I have told to myself: "NO! It not for me!" I have told to myself- "I should be realist, cease to live in fantasy". I thought what I can do to see you. I decided to spend this vacation with you. I thought what can I do to meet you. Simply to meet. It's all that I want now. I have a passport, but I don't a visa to your country. Today I have addressed visas agency. I wondered how much it will cost for me to make American visa. They told me that consideration of the application on reception of the visa costs 220 dollars. This sum does not come back even in that case if my application will not be approved. And for getting a visa is necessary to go to Moscow where there is an American consulate. They have told that I will must visit set of various departments in Moscow. It is a usual way of getting a visa and procedure of reception can be delayed for even some months. I said Moscow it is far from me (7100 km). I said I can't wait so long. To me have told that is possible to avoid set of problems and to make all in faster terms if to use Full Package of Service (FPS). FPS includes additional payments for a category of the visa, consular services, preparation for Interview with commission, interview. FPS costs 345 dollars, but the visas agency remove all problems and thus increases the chance of getting a visa without excessive delays (I CAN GET A VISA IN A 2 OR 3 WEEKS). I SHALL HAVE THE TOURIST VISA. WHICH ALLOWS TO BE IN AMERICA TILL 6 MONTHS, AS THE TOURIST. It is the most convenient visa to me. I said that this variant satisfies me and I agree. I have been thinking a lot about what it will be like to finally meet you and to have you near me. I am also a little nervous, not for any bad reason, it is just that I want so much for things between us to work out. I have only known you for a short while, but in that time I have had many days to reflect on our letters, on our desires, and on our mutual need for eachothers love. I am hopeful that the time we spend together will give me the opportunity to show you how much I have grown to love you. I never thought I would feel the way that I do after only a short time. I think there is what that cosmic connection between us, I also feel that there is something about our meeting that must be designed by fate. I have been consumed with the thought of you. I imagine us living our lives together and I am excited from head to toe. I feel that I have found somebody that can understand me and love me for it. Somebody that wants the same things in life and is not afraid to achieve it. Somebody that can see my soul and wants to join it. That's how I see you. I must get rid of the self doubts and move to our future. We are separated by boundaries, by an ocean, but our souls are linked. The link is through a simple thread of the Internet. It could be so simple to cut, but this thread is just the start of a stronger and deeper link that must follow. We will cross the boundaries the ocean, and be linked by touch. You might ask yourself what does this letter mean. It's simple, I have made a leap of faith to you. Your are in my soul. You can think that I hurry events. But understand that until we look into each others eyes we will not truely know what the heart feels. For in order for us to fill our hearts and souls with joy we must first sooth the eyes with the sight of each other and know in our hearts and minds what we say is true. You are truly the type of man I would love to meet. WE CANNOT CHANGE OUR PAST, BUT WE CAN HOPEFULLY MAKE A BRIGHTER FUTURE IF WE HAVE MADE POOR DECISIONS OR IF FATE HAS JUST GIVEN US NOT SO GOOD BEGINNINGS. And I really have registered the visa application with great belief and with great hope that you will be glad to meet me, with belief and with hope that you want to meet me. Tell to me Please, you can meet me at this time? Tell me please, you will be glad to meet me? You will be glad if I will arrive to you? Much tenderness from Ekaterina.
Hi, Skip. I cannot explain to you in words on how you have made me feel inside over the past weeks. You have made my days sunny, the colors I see brighter, and the thought of you has made me happy. It seems like nothing bothers me now. I just think of you and my problems go away. I know we have only know each other for a short time, but I feel a connection to you. I hope that you feel the same. I can be a little eccentric at times especially when it comes to describing my feeling. I am very glad that you have written me. Thank you very much. I like your letters very much and wait for them every day. It is very pleasant for me, to answer your letters. Yesterday the rain was. And I was thoughtful. Sometimes, me to like, such weather. But do not think, I like all seasons. We have all 4 seasons. I like autumn in Arman'. Yellow leaves, gold trees. It is so wonderful to walk in the park and to listen how leaves rustle under feet, and to feel in the air the smell of arriving winter. And clouds floating in the sky; and birds are departing to the warm grounds. And at night the sky begins to cry. The rain knocks on windows and roofs. A lightning illuminates for shares of second the empty streets. It is fine. In such weather it would be desirable to appear in a small room with a warm fireplace. Weak light and singing of a cricket. And if near there will be a beloved - it will be paradise. How you think Skip? What can be finer than romantic evening in rainy day? I at all do not know what season I like more. As well as all people, I wait for the summer in the winter, and in the summer I wait for the winter. But all the same Siberian winter is delightful. All the world around is white. Only fur-trees with the green clothes heat a look. And falls of snow bewitches. Especially in the evening. Flows of light from a window, and on a background of black sky, small snowflakes are similar to stars. If during this moment for a long time you look at the sky - it seems that you flies through these wonderful snowflakes towards something unknown. I like spring in Arman'. The world as though is born again. Air is filled with freshness. All troubles and failures thawed together with snow. The sounds of the baby birds chirping for the first time. Summer is a fine mood, the desire to learn the world, to have a rest and enjoy life. I feel that I rambling on. Forgive me. Simply now I have romantic mood. Now, I will go back to thinking about you in my mind and in my heart and wait impatiently until I find you again in my mailbox (SMILE)! Sincerely, Ekaterina. P.S. This picture has been taken in Arman '. I very much love flowers. My favourite flowers a jasmin and snowdrop. The snowdrop is the very first flowers after winter. What your favourite flower?
Hi my dear and the distant friend Skip! Zdravstvuy, moy dorogoy i dalekiy drug Skip! Thanks for care, but I do not need in money. My salary suffices me. You want our meeting?.......I much cherish and value our friendship, but please do not hurry me. I am madly glad to your letter. I think woman for happiness it is necessary little. The only thing she lacks is simple warm and caress. This is the problem of Russian men. The Russian lady does everything for the man but she doesn't get anything from him. All she needs is at least a couple of tender words and touching of his hands. Isn't it so difficult? I think it isn't difficult to present your lady a romantic evening and a supper with candles, but in Russia as a rule a woman makes such a present but not a man. When a woman carries heavy bags in the street, no man will help her, he will only turn his look away and go farther. That's why the Russian lady never feels happy at her heart. You say that I am beautiful. In Russia I am not considered like a beautiful lady, Russian men usually treat ladies disrespectfully. They consider that woman only have to work, cook, wash up and entertain the man when he wants. Or see the woman, as an essence for sex. To offend a woman is a usual thing for the Russian man. I like to cook and wash up but sometimes I would like to get simple caress, love and attention. I don't want to offend all the men, there are good men but there are few of them. Yes, a long time I loved a young man. We had good time together. He was kind. But he liked to drink. Alcohol it probably the big problem of all men in Russia. When he was drunk he became an absolutely other person. He talked badly with me. Later his love to alcohol became a habit. He became rude and evil. He even beat me several times and next day he smiled and talked with me as if nothing happened to. I began to be afraid of him and I must leave him. My soul was wounded very much. After this I couldn't make to get acquainted with another man. Now I don't trust Russian men. I am afraid to give my love to somebody and to get rudeness back. I shall close this theme as it is not pleasant to me. Also the awful accident has happened today in Magadan. The police have seized two Chechen kamikazes with shakhids belts filled with explosive. I am very glad, that they have been caught in time, and nobody has suffered. The Chechen terrorists many years hold in awe the Russian people. It's very good, that our government and police worked well this time. Sometimes I become scared to live In the country where there is such republic as Chechen Republic. I am glad that whole world was united against terrorism. It is terrible to live in the world where there are such people similar Osama Bin Laden. Now I'm wondered, what do you think about terrorism in the world? I must finish my letter. I don't want but I have to. I not always can use a computer when I want it. Not be upset, if not receive my letters every day. Consider this with understanding. I want to ask you what makes you happy Skip? Sincerely yours and with best wishes. I am shy, but I kiss you hotly, my Skip.
Hi, Skip! (English) Zdravstvuy Skip! (Russian) I am very glad, again to see your answer. Each time you write me, I think I fall more for you.... I am frankly glad that again I have a possibility to write you. I a thought, what it am mutual? My visit to America? hmm....It is a complicated question. I might to come to America, but there would have to be someone that I would like to see when I am there, also waits for me, for correct men. Also it is necessary to have a free time and the visa. But about it, early to think, at first we should find out each other better. I shall continue the story about me, that we could learn each other better. I already wrote you, that I was brought up by mom. I the only child in family. I have no any brothers and sisters and no any relatives. Therefore I have matured early. I very much have early learned how to cook, tidy up the house, and to erase linen. Mom worked, and all our home was on me. I did not have time for play with friends. I never, had no many friends. My family and my best friend was my mom. 5 years ago she has died. It was the big loss for me. In my 27 years, the life has forced me, to be independent, responsible, serious and strong. But I do not regret about anything. All it was useful in my life very much, because I live absolutely alone already for 5 years. I have reconciled and have got accustomed to everything, except for loneliness. The loneliness in soul kills me from within. I want to find serious strong attitudes which will be surrounded love, trust and understanding. I am looking for a man to share lifelong love. To share with him all pleasures. For the sake of him I will be ready to pass through all misfortunes and misery. For love there are no barrier and borders. If I will find love, for me also there will be no barrier, borders and distances. I want to find a man with kind heart. I love kindness and I hate a rage. For me the most important in a man - honesty and kindness. Without this is impossible to create the world of harmony and love. Roughness destroys love. I am ready to give all my love to a man who also is ready to give me his love. I think that in any relations the main thing - mutual respect and mutual understanding. I think it not so a lot. The rest is not important for me. Kindness. Honesty. Respect. My city very small, probably therefore I have not found worthy the man. I want someone who take the vows of marriage very seriously. I want that he was my best friend, my lover, and my husbend all of times. I am a very loving person and if I will give my love to someone I will be totally devoted to him. I will be true to my soul-mate in any way, and I look for someone who would be as well true to me. I want someone with whom I share all of my joys of life, and who will be with me in sad days. I want to find the partner in life to enjoy life together and to go in the future together. I want to find a man who will be my support and protection. I want to find a man, with whom we will create the world of love, kindness and honesty. I want to see in a man - honesty and kindness. It's main thing because the lie and a rage spoil any relations. I want to find the guy who in reply to my love will present to me his love. Heart of a man is most important.I have very quiet and counterbalanced character. I am very slow to anger and am rarely upset with anyone or anything. I believe life is too short for bad feelings. I have soft and quiet character. What character you have? Now I want to tell to you about place where I live. As I already wrote to you, I live in Arman' city which is located near Magadan city. Arman ' settlement of city type in area Olskom, the Magadan area of Russia, on coast of sea of Okhotsk. The population of 2,4 thousand inhabitants. Geographical breadth: 59°34. A geographical longitude: 150°46. Here there are no bars, clubs, discos and supermarkets. All this is in Magadan. I love my city. Here very beautifully. On the one hand the city is surrounded with a wood, and with another the sea of Okhotsk. Also nearby there are hills and heights. I like to bathe in the summer, and winter I like to ski. Tell me more about place, where you live in? Now I should finish the letter, and exempt a computer. I with impatience shall wait your answer. Good-bye Skip. (English) Do svidaniya Skip. (Russian) Yours friend Ekaterina.
Hi, my new friend,Skip! I am very glad that you have answered my letter. First of all I want to apologize for non-answering sooner. I have no computer of a house. It is difficult for me to answer your letter at once. Thank you that you have found time for answer. I think that you have many questions about myself. I will try to answer them. I don't know what to begin with to tell you about myself. OK, I will try to begin. My name is Ekaterina, but many name me Katya. How your full name? I am 27 years old. My birthday is on the 21th of March 1977. My height is 168 cm-5 feet 6 inches. My weight is 52 kg- 115 pounds. I live in the small city Arman '. Arman ' is located in 37 kilometers from the city of Magadan, Sibir', Russia. Magadan the closest, known, big city to my city Arman'. I began to get education in the secondary comprehensive school, in Arman'. After I finished it I entered the Magadan hairdresser's college. I finished it with excellent results. At present I work in a beauty salon, as the hairdresser. We have a little collective, but very friendly. Tell me a little more about yourself. I also shall tell about myself more in the following letter. Have you ever been to Russia? I have never been to yours, but perhaps someday I will get a chance to see it. I would like to see many countries of the world but while I was not, outside Russia. I was only in two cities, it is my native city Arman ', and Magadan where I work. It would be very interesting to me to find out, how other people live in other cities and the countries. Skip, I shall have an opportunity to send you letters only from Monday till Friday, and sometimes on Saturday, because I haven't got a computer at home. I use a computer at my work. On work I can use a computer almost freely. So it is more convenient for me to write you from my work. Though it too depends not from me. With a computer works another employee. I have not bad relations with her, but she can give me a computer only when she has a free time. For this reason I hope that you understand me. I send you my picture. I hope to you it is pleasant. I will waiting for your letter with impatience. Ekaterina.
Hi My Dearest Love Skip! Soon we will be together and it will be wonderful. If we fated to become single whole, I believe that it will be. Today I have received the conclusion of medical survey. I am completely healthy. I have passed check, on AIDS and a HIV of illness, I am completely clean and healthy. Today I shall carry these documents in firm of visas. Now for reception of the visa, remained formal international details which will occupy still some time. As soon as something will be known still, I shall inform you at once. Do you are glad to news? I think what yes. I do not know exact date of my arrival, at first I should receive the visa. As soon as I shall have the visa, I shall write to you time and date. Your love gives me force and bravery. You always in my consciousness. Your love is the air that breathes life in my body. It is the sunshine in my soul. The rain that creates rivers of emotion, that flows within me from head to toe. Your love is the warm hand that lifts me out of myself and into a world unknown till now. Leaving past sorrows behind, we will awaken in our dream together. A new beginning, a new world, with limitless possibilities. All things we thought were valuable are meaningless now. For in our love, we have found the treasures of the heart and soul. Our ways and means that had guided us well, no longer serve two hearts that are now one. We will be as innocent children, needing to taste, touch, and smell all these new things. And as adolescents, we shall taste the fruits of the flesh as if for the first time, like Adam and Eve once felt in the Garden of Eden. It will be a paradise we have never known before. With gentle caress', and kissing of lips, our passions will grow. Our hearts will beat faster, and the heat of our bodies will cause sweat to flow. And when time stands still, we will unite mind, body, and soul. In the darkness, calm and still, we will hold each other tight, and our hearts will beat as one. It is then we will truly know, that we have finally found each other, and our love will forever grow, in pleasure or grief, in health or illness I always shall be near to you. I love you so much Skip. You are My One and Only True Love. Many hugs and kisses. Ekaterina. P.S. Live for LOVE! When you Love, do it with all your might, all your Devotion and for all eternity!
Hi my gentle, hotly loved Skip. Thanks for kind words and your love. I never heard such beautiful words. If you were now with me in Russia I were very glad to your affinity. I have taken you for your strong and gentle hand, we walked with you on the Arman', It is very beautiful small town. We would walk on old streets and would enjoy the friend the friend. Then I have invited you in my house and at us the romantic supper was, I noticed gazing in your eyes, and was lost, hypnotized, felt your heart beating. Yes, we talked a lot at dinner, drank wine, and danced slowly, our faces close, cheek to cheek, each of us whispering in each others ear, kissing tenderly, our bodies firmly together moving gently to the music, desert was mouth watering. I took my spoon and fed you a piece, as my spoon approached your lips, you slowly slipped your tongue over it while looking in my eyes, and drew in the food with an umm sound. At this time I felt your foot gently rubbing my leg under the table. You invite me on slow dance, during dance your hand on my thigh squeezing. Again, you reach over and kiss me, the stars lit up as fireworks. We continue to dance and kiss from lips, to cheeks, neck, ears, hands, fingers, arms, until our bodies have been consumed by lips. Then we go in a bed, I think about touching your strong body and feeling your heat close to me. I want to hold you tightly in my arms. I kiss you soft and deep. We lay in bed holding each other closely. Your soft skin pressed up against mine. We'll look into each others eyes as if we are the only two people on the earth. We make love all of the time and I will satisfy you in every way, you will feel my love inside of you. You will shake and shiver with joy as you acheive a feeling you have never felt before. With my passion inside you, you pull me closer and deeper. Our eyes locked in sheer amazement of the explosive passion between us. We are in love and nothing else exists. We fall back feeling exhaused and satisfied. You wipe the sweat from my head as you ask for more. I give you more and more until you scream with happiness. My kisses so deep it takes your breath away. I love to look at your sexy body lying naked on my bed. As I swell again with excitment, you giggle and softly stroke me. As you slowly take me into your soft lips, you sense my pleasure and swollow me up. The pleasure you give me is like nothing I've ever felt. I want you to love me forever. Wow, what a night! In the morning for breakfast we start again with the kissing part. Our hands seem to never let go.(Okay, to hot this is good). I have to get a shower now !!! I do not wish to embarrass or offend you. It was a wonderful dream; hot passionate, sexy, and lustful but also beautiful, tender and loving. When I shall arrive to you, you should save up many forces for sex. I did not have man for a long time. In me has collected a lot of love and tendernesses for you. I think we shall not be get out from bed some days. (big smile) Do not worry, if you will not receive from me letters some days. In the next area damaged electric mains and communications. I hope, in my area of it will not be. But I have decided to warn you, just in case. Yours for a centurys Ekaterina. P.S. I would like you now in my bed.
Hi my love Skip! Every day I thank the God that I found you in this crazy world!!! I never tired to say you Skip that I love you all my heart and I'm waiting this beautiful day when we'll be together and can speak hug and kiss. It will be the best holiday in my life. I want you in my life Skip I want to lie down to sleep with you and wake up with you Skip and everyday. I want to be yours! Today all the day I think only of you. I can not concentrate at work. I today am bad to sleep and to think of it. I dream both I dream and I dream. It is impossible to present as I shall take You for a hand also I shall tell to you these three words. My heart is beaten very much frequently when I think of it. I cried from pleasures that we have found each other. I truly love you and want to be with you, it's my dream now but it's realizable. This day comes nearer, I feel it and I think you feel it too. Thanks for the help and care. I have received money. When I took this money in my hands, I knew that you held it in your hands. I felt heat of your hands, it is similar to shake hands. (I probably am silly?) I Arrive Harrisburg 8:55 pm. Flight US Airways 3723. I have gently kissed you, you felt it? I love you Skip!!!!!!!!!!!!!! Bye, yours Ekaterina. I LOVE YOU... AND I CAN'T STOP TO TELL IT TO YOU...
Hi my Skip! The day today is so wonderful. The sun is shining. The weather is good. I wanted to be this day near to you. I have presented, that we sit at a little table, burn two candles, in glasses sparkles champagne . Silent music plays, and you invite me to slow dance. I nestle to you, and put my head to you on a breast. You gently embrace me and whisper gentle words to me on an ear. I close eyes. You gentle - gentle kiss me. I thaw in your embraces. Then we extinguish candles and we remain alone with our desires and feelings. I very much wanted it. I believe, that so will be. Get my kiss. My dear Skip, you are everything that is beautiful in this world. When there is Hate, you are the Love that conquers it. When there is Sadness, you are the Smile that brings happiness. When there are Tears, you are the Hands that dries them. When there is War, you are the Peace that calms it. When there is Pain, you are the Medicine that heals it. When there is Suffering, you are the Joy that ends it. When there is Love, You - heart which is filled with this love. Now I will finish my letter I will go to railway station. I so worry. In some hours I will go to Moscow. I pray to the God that all was well. Road up to Moscow 7 days by train. I have collected some things. It is one bag, but not small. I have taken all clothes which should like you (also a little sexually clothes). I very much worry and am afraid. If you cannot meet me, yourself for any reason. Please, ask to make it, your relatives or the friend. I very much am afraid to remain one at the airport, in unfamiliar city, in the unfamiliar country. Please!!! Wish me luck and happy journey. I go to you. I have taken all your coordinates. My travel began!!! My hands have shiver. I very much worry. I shall think of you. Please check your e-mail!!!!! I shall try to write from the Internet-cafe in Moscow. I should go. Yours Ekaterina!!!!!! I kiss you!!!!!!
Hi my love Skip! I understand your situation. But these people, have no a lot of time to have long conversation with each passenger. They refuse to speak by phone. They necessary, see the money, for passing through customs. Plenty of people, greater queue. Me have removed from flight, for the lack of money. Send this money. I need 700 dollars to have 1000, for passage of customs house. I shall give you it at the airport. I shall not spend, any dollar from this sum. For me are necessary this money to get in the plane, and to arrive to you. It is the sum it is necessary to cross border of America. Why you think? DO NOT LEAVE ME HERE! Already Tomorrow we shall be together, together for ever. I can earn that money which you allowed to me, and to give you. We are created the friend for the friend. You want to lose me, and our meeting, because of money which you will have again at the airport of America? We cannot lose our love because of money which needs to be only shown in airport. This money, is unnecessary to spend. This money, it is necessary to show workers of customs house only. They should be sure that I have money as all tourists and when I shall be and America, I shall not become the tramp or the prostitute. Send the money as quickly as possible!!!!! This money are necessary only for 1 day. As soon as I shall arrive to you to the airport, I at once shall give you this money. 1 DAY, MONEY ARE NECESSARY ONLY FOR DAY!!!! Ekaterina.
Hi my love Skip! My working day has comes to an end and I am writing you now. My mood is very good. Soon we will be together. Tell me that this is true. I think that you are a honest, understanding and kind person. From my life I have understood, understanding and respect the most important in Relations between the man and the woman. It so is important for understanding and respecting not only The opinion, and even opinion of other person. I studied psychology, and the main mistake Married couples is that everyone proves the correctness and does not want to recede from The opinion. Each person can be mistaken. In most cases because of Such trifles there are quarrels and scandals. In fact it is much more convenient to discuss a problem in To quiet conditions and together to find the best exit. We in Russia have saying One head well, and two is better (smile). I am right? Still I very much appreciate a true friendship. When I shall come you should acquaint me with yours Friends. I do not want to stand across you and your friends. The man should have The right to communicate only the man's company, without women. But not all time (smile). Friends should so to meet, drink in a bar beer and messages man's conversations. I will love you in the future and I love you now. I am waiting for the moment of our meeting very much. It so excites me. Yesterday when I went to bed I was thinking about you so much that I felt a little trembling in my body. I don't know why it happened to me but anyway it is something good. I have strong embraced a rabbit (it is my soft toy) and have fallen asleep. My post address. 686011, Россия, (zip code, country) Магаданская область, г. Армань (Area, city) ул Ленина д 4-1 (name of street, number of a house, number of an apartment) Екатерина Юрьева (My full name) You should write, precisely also, as I have written it. Otherwise, Russian postmen, will not understand where to carry the letter. I am finishing writing. I am thinking of you and writing you these words. These words are coming from my heart. My heart is beating faster now because of you. I reread all your letters and love you more and more. I love you very much, I need you very much and I hope that our meeting will be very very soon. I will write you later. I am still waiting for you letters!!! I hope very much that our love is forever!!!!!!!!!!!!! The love of Ekaterina and Skip is eternal !!!!!!!!!!!!!! With all my love, Hot and passionate kiss kiss kiss kiss kiss kiss kiss kiss kiss for you. Excuse, but the scanner on my work today has broken and I cannot send you a new picture as soon as the scanner will be repaired I shall send pictures. Ekaterina!
Privet moya lyubov. (Russia) Hi my love. (English) When I see your letter, my heart is similar to a bird in a cage. Wants to depart a breast and to fly to you. I never experience before similar. Excuse me, that my letter will not be so long(smile). I have not enough time with official registration of papers. I spend all my lunch time for this purpose. To begin carry out our meeting I'll be engaged in the international documents, passage of a medical commission and other things to prepare the document of travel in your country. I have been a little surprised. You want to help, me with cost? I do not know that to you to answer. I cannot accept your help. But also I cannot refuse. Refusal in the help, in Russia is an attribute of disrespect, and mistrust. As in Russia, people help with all heart, and with all the soul. Certainly I shall require additional money. I shall be compelled to sell something. I do not want, to show not respect to you. I very much respect, appreciate and value you. Therefore, you should make the decision directly. You the true gentleman? You the man which is similar to the knight from an ancient history. Which can and wants to care about his lady. It you? I never, did not meet the gentleman, in my life. Once again thanks for care, but I have already paid for the visa. I am not confident, that you do not want to allow to spend to me my money. Probably it sounds roughly, here I hear only desire to help, but nor what help. I here see greedy men who prefer to spend money which were earned by the woman. Once again forgive, if I have offended you. I did not want it, probably all business in distinction of cultures between our countries. SORRY SORRY SORRY. I do not know that such paypal, probable in Russia is no it. I can be with you only during my vacation, then should return to Russia. I'm missing you. When I go to bed I'm thinking about you. I'm thinking about your letters. I think how it's good that I have met you in the Internet. If I was told before, that I will meet my love in the Internet, I would not believe this man. I would think, that this man is crazy or joker. But it has happened. It has happened not to somebody but to me. And I'm glad that the people invented the Internet. I didn't think that it's possible to find my only love in the Internet. But I have found. I have written this letter and recalled. I have forgotten to send you my kiss. I'm kissing you my love. KISS KISS KISS KISS KISS KISS. With all my love. (English) So vsey moey lyubov`yu. (Russia) Your love forever Ekaterina.
Hi, my far, but dear friend Skip. Many thanks for your letter. It was the long-awaited letter. I am really madly glad to receive your letter. I am really glad that I have found you. Please, READ ATTENTIVELY THIS LETTER, and try understand me as it is possible better. Skip you are starting to get a hold of my heart all is closer and closer but please just dont break my heart again. I should tell to you that I have ocean of emotions and sensations which I had no in my heart before. And on this, my reason and my heart say me that I should answer by sincerity your constant sincerity. My heart and my reason says me that I should tell what I feel now because it is a part of our friendship and I should share it with you. I should tell that it was required some days to think over this letter, because I wanted to say just the right things to you. I didn't want to offend or upset you in anyway, and it really bothered me that saying something wrong may do that. I normally speak directly from my heart, and I am right now, but sometimes, words must be carefully chosen. I feel somewhat lost when I have no opportunity to use a computer to read your letter. In my soul, I feel contentment and joy when I think of you. I have never done this in my life, (tried to initiate a relationship halfway across the world), and I might have much to learn about how to proceed, but I am more than willing to learn whatever it takes to succeed if that is your desire as well. I also believe that couples should be the best friends possible, which trust and share with each other everything that they feel. I do not know if my word and thoughts make sense to you, and I try very hard to put them in typed words that you will feel and understand. I believe in God, and I believe that I have been put through trials to prepare me for meeting a man with whom I will spend the rest of my life loving, to better appreciate him, respect him and cherish the love, that he would give; only asking that I return the same. I hope that my words and letters are not boring to you, but they are much more than mere words, they are my thoughts and feelings, and I send them out to you. I very much desire that you find it in your heart and are comfortable with sharing your personal feelings with me, I wish to know you on a more intimate level, I would like you to share your dreams, your hopes, your feelings of the heart with me, I truly wish to connect with you on a level that goes way beyond mere friendship......Probably it is love? All in comparison with you is insignificant, that it is practically impossible for me not to fall in love with you. Please do not think me foolish for thinking these things, I believe that in order for anything to succeed, you have to be honest, and that is what I am doing with you. Could you close your eyes for just a minute, and think and dream of what a life we could share, what it would be like, the fun of learning each other. I really believe that dreams do come true for people which dare to believe in dreams, because if they believe in them hard enough, dreams could become in reality. I guess that you are shocked that I feel this way, but here, where I was raised, the gift of true love from a man is something that is more similar to a Mirage or self-deception, rather than mutual feeling which two enamored people can give each other. I hope that I am not rambling on with my words. I have so much that I wish to share with you, and each time I write to you, I feel there is never enough time to say everything that I want to say, and I always feel that I have forgotten something important that I wanted to share with you. Skip, when I speak of you and I think of you, it does not matter for me what anyone else thinks. I want to tell that you are very beautiful for me. I mean, I find that you are not only attractive as a man, I also speak of the beauty that is within you, beauty of your internal world, and alas, this particular type of beauty is very special and rare. Most men have only appearances, but not have beauty inside, and this is where true beauty is. This, is that for me is the most important and significant in all limits of my character, my soul and my consciousness. Your words spoken to me with so much kindness and care, they express the beauty within you. I think that you are truly handsome, the essence of what beauty should be, and there is nothing that anyone could say to me that would compel to change my mind even a little bit. I want to reduce essence of all my letter only to one thought. I do not know if I could clearly explain all my thoughts and feelings, which overflow me now, or not. I want to tell that I feel, we become very good friends and I really enjoy our friendship. I aspire to learn you more and I dare to hope that you suppose a thought that our relations can develop more than it enough for simple friendship. It is that way which I feel. As always I hope that my letter finds you in good health and spirits, and I hope that every yours wish you have comes true one day. I will look forward to your reply as always with anticipation and impatience.... Thank for your picture. It is a fine picture. You such strong and handsome man. Forgive, that I such immodest. I very much love this picture. It is wonderful, when a man combines force and charm. It happens so seldom. Once again forgive me for my frank words. But I always talk what I think. I think there is nothing bad in it. I hope that your reply is not of a harsh nature, and I look forward to its arrival. With tenderness, Ekaterina. P.S. I hope, I did not frighten off you this picture. I think, we became much closer each other, and I can send you this picture. It is a test picture, from a photo collection Natasha. It is demonstration of "youth free hairstyle".
Hi Skip!!!! Since I started talking to you, I just can't stop thinking of you. I have a very warm feeling inside from all the things you said about how you feel when you think of me. My day brightens tremendously whenever I see an e-mail from you. My heart and soul are now connected with regardless of where you may be. When I come back from work home, I involuntarily think of you. It is much more pleasant to me to go home now. I in general like to walk along the street and to breath fresh air, especially when the weather is warm. As a matter of fact I don't want to go home. It is very boring and lonely at home. Sometimes I don't mention it, but sometimes when I come home with good mood, I want to talk very much, to share thoughts with anybody, to have fun. But my flat is empty and I have to be in full solitude. And my good mood disappears. I simply sit down in an arm-chair and look at the window. And when the silence deafen me when I hear as My blood flows in my veins, I hear movement of my eyelashes, at that moment becomes unbearably and my heart compresses. I don't know how to struggle with it. I can listen to music or read a book. But in some moment I understand that I just deceive myself. In fact I want a beloved person to be near me, with whom I could spend evenings, to meet morning, to speak about yesterday and to dream about tomorrow day. I want to walk and to feel a strong man arm holds me. I don't want to cook meals only for myself. I want somebody to appreciate it. But enough about it. Otherwise I shall sad again. I have just cut a little boy's. I asked him: What do you dream about? He answered that he dreams to become a grownup because grownups don't have problems with teeth. It was so funny. I often remember childhood. I always dreamed to become a grown up as soon as possible. As every child I completely believed that grownups don't have problems at all. I dreamt in the childhood and I dream now. Of course, the world of dreams is an illusive world. We live in a real life, so we can't to sink into the world of dreams and phantasies for long. When a dream becomes obsession, it can bring only pain and disappointment. Practically dreams do not always realize. It happens that you use all power, all aspiration to make the dream come true. But as much you try, not all in this life depend on us. When the dream for a long time does not come true, as though you did not try, dream ceases to be that star, which was for you lighthouse in ocean of the life, which illuminated your way. But anyway, I think that it is impossible to live without dreames and hopes. When there is a dream, the life is filled with sense. The dreams are those things that do us people that distinguishes us from the whole rest alive world. The dreams contribute variety in ordinary and grey life. The dreams force to think, analyse, choose and come to a conclusion. The Faith and Hope - an eternal satellites of our lifes. And regardless of what waits you at the end, joy of the victories and subordinated tops we remember better, than disappointment and pain of the defeats. You agree with me?I am surprised that I write you all this. I have never had a person, with whom I could share my thoughts. But now I have found you, and I am very glad. Forgive me for my frankness. If I said something superfluous forgive me please. Your program translation worked not absolutely correctly. I will wait for your letter with impatience.
Hi Skip, how are you?(English) Zdravstvuy Skip, kak dela?(Russia) At me, all is good. Today a good warm sunny day. Summer almost in a heat (+18C). Plus to this I'm very glad that I receive the new letter from you! Your letters brings the happiness to me and good mood. Last night, when I cook a supper. I have casually thought, " and what you do during this moment? " During the moment meditations about you, it became easy and pleasant for my soul. I wanted to treat you, my breakfast. I already wrote to you. I have learned to prepare, when I was absolutely young. I very much like to cook. If I had no my profession, then I probably would be the cook. I know many recipes of dishes. I like tasty and healthy food. It is very important for me because I very much keep up my figure(body). And it's reason, that I should refuse many kind of food. Sometimes I should save, on expensive foods (delicacy similarly to black caviar). I have average earnings. It only about 170-180 dollars a month. But it is a good payment in Magadan, and in my region. Me suffices, this money to a foods, purchase of clothes, rent, etc. I also can save from this money, as I live one. 170-180 dollars is much or a little for America? (only curious) Especially I love various salads and products of the sea. Have you sometime tried a fish in the dough? It is a fillet of the fish, baked in the dough. It is very tasty. Also I like very much a fried flounder. Only the flounder has surprising and unique taste. I do not know, if you in the USA have a soup named uha(fish soup). Have you heard sometime about uha? More often it prepares at the nature, picnics or camping. For this purpose you take recently caught fish, lie it down to the boiler. Then you should add the potato, onions, carrots and spices is added too. You necessarily should prepare it on a campfire. When it is ready, a fish filed separately of soup. It has surprising taste. I spend much time on kitchen. I like to think out new dishes, to make experiments. I have cooked the goose royally(on-tsarist) for my last birthday. For this purpose you take the young goose. Inside of the goose you place a stuffing of the apples and spices and accurately close an hole. Then the goose should be placed to the oven. When goose is fried, it is impregnated from within with a smell of apples and spices. It should be filed to the table together with verdure and fruits. The goose is in the middle of a frying pan entirely and should not be cut on a part. It's the basis of this dish. I like usually Russian foods - pel'menis, Borshch, soups, and pancakes. But Ialso love the Chinese foodstuffs and cuisine of the Russian Georgia.Breakfast - coffee and a sandwich with cheese.Dinner - soup, a fried potato and meat goulash, salad from fresh vegetables. A supper - vermicelli with fried fish, tea. Probably, sometime I can cook for you. You would like it? Skip what food you like? I the Christian. I have found belief in the God in youthes. It has helped me to overcome all difficulties. I pray for you daily! A closer walk with Jesus! The Bible is the Christians road map for life. to eternal life. God Loves us so much. He sent His only Son to die on the cross for our sins. it is such a wonderful thing walking with Christ on a daily basis. Good night Skip. (English) Spokoinoi nochi Skip. (Russia) Ekaterina. P.S. This picture has been taken on sea of Okhotsk, the last summer. I very much like to sunbathe and bathe. Probably is interesting to you, who photographes me? All my pictures are taken by mine fellow worker Natasha. In our beauty salon Natasha works as the hairdresser and the photographer. She photographes new hairstyles for salon. Natasha very much likes to photograph, and photographes me in various places. If not Natasha, I would not have many pictures.
Hi Skip! How your day? I hope you are glad to receive my letter because when I have received your letter I really was delighted. Many thanks.You are the first person I have had correspondence. For I have never done the correspondence before. I must admit that this is quite a pleasant surprise I am very glad that I have chosen you from all the others who was at the site webdate. I had no a lot of time to look all profiles on a site. I have chosen the first profile which has liked me. Probably my hand was directed with success. It was experiment. I was not confident, in anything. I have caught fortune for its tail. Smile!!! you must think about why I send email to a man half way around the world from me? I thought I should explain? I am really tired of the way most Russian men think and act. There are some who are okay but it seems that the majority of them have a real bad attitude. It seems especially previlent in the Magadan I live in. Magadan it basically consist from a prison for criminals and gangsters. Here bring all convicts, from all country. I am looking for a man from USA because I believe that you would have a better value system than the mans in the Magadan. I do not have a problem in meeting mans at all, just it is hard to find the "right man". Also I have written to you because I am admired with America. I would like to know more about this Country and about its people. Also I want to study the English language better. I study the English language during 9 years and I want to know the English language in perfection. I can write and speak English, but not so is fast, as you. (Smile) Also I have one more problem: As any other woman, I have not enough dialogue with the man. In the past I had awful experience with young the man. After that I have become reserved. Therefore I have very few friends. I could not to communicate with anybody. It is now difficult for me to communicate with Russian men. But dialogue is necessary for me. And I have decided, that through e-mail with the man from other Country it will be easier to find common language. Also I am extremely shy when I first meet someone especially with men. Actually e-mailing like this is very comfortable for me. I do like to talk but sometimes is difficult to the words out when you are face to face with someone for the first time. I hope, that you are not disappointed with our correspondence? I already adult woman, and I want to have my own family. I want to love and to be loved. I want to have children. Therefore I like adult men who can seriously look at a life and be respectful to the woman. Therefore I prefer men who is older than I. I am sure that men of this age are good husbands and fathers. Obviously my future goal is to be married. Is that your goal too? I need in adult serious man. I do not want to repeat experience of my mother: We were thrown by father when I was 1 year old. Mom spoke, that he was frightened of difficulties and was not ready to home life. I know, how it is difficult to not have a close people. I am ready to give everything for my future husband and children. They won't be lonely, because I will encircle them with warm and love. People without love cannot be happy. But when near there is a close person whom you love, life becomes fine irrespective of where you live and what you have. But the loneliness fills a life with sadness. But I do not want to speak about sadness anymore. In the rest, I the usual girl. I like to listen to music, to look cinema, to dance, ski, walk in the forest. All it distract me from everyday problems. Can I ask you why you are lonely? Weather now very warm. We have all four seasons. Now the summer, the sun brightly to shine. I wait for your Skip letter. GOOD LUCK!!! Yours friend Ekaterina. P.S. This picture has been taken this winter.
Hi! My name is Ekaterina. I am a lonely young woman and I search for the soulmate because I am tired from loneliness. If you the same and if you liked my profile at WebDate.com then write me to my personal e-mail: ekaterina@muzwagon.com I was not able to put my picture to WebSite, I will send you my picture by email. It's not a joke. If the dating only a joke for you, then don't write to me please. I did not use dating service before. So, I apologize, if I have acted not well. Hope to hear from you soon, Ekaterina. ekaterina@muzwagon.com
Hi My Dearest Skip! Today one more day with ideas on you. My heart is beaten more likely when I think, that somewhere there are you Skip. Sometimes I wake up and I think of you. On work I constantly think of you. Sometimes in meditation about you,I can hurt the client To cut off him ears(Smile) As you may know by now, I speak the words that I feel. I am on pins and needles waiting for your letters, the days seem longer without you. I so want that these days passed faster. I would like to close eyes for one instant. Then to open and see you. But as though I did not try, I see the same things. I never flew in a plane before. And I should tell that I am afraid. I so frequently saw in TV-news about accidents, planes falling when all passengers perish. I really am afraid. And I am afraid that I will have feeling of a nausea. You should teach me how to not worry in a plane. I truly hope that I are able to come to America and stay with you. I look forward to the days that we will spend together, laughing and loving life.I want to provide a life for you that you have always dreamed of, and one that I have always wanted to share with the man I love.Other people may say that it cannot happen so quickly, but I say that sometimes you just feel it, and you know that it is right. My heart is my guidance, and you are my destination.Hoping that you are as I am. I thank the God for this chance. But we while far apart. Pain has captured my throat. This pain cannot be removed with hand, it is impossible to remove with prick. Only your kiss can relieve me of my tortures. I have gone mad for love to you. My life in your hands. Whisper to me on an ear that you miss me. And I will be the happinest woman on Earth. For me you the Angel Divine. Without you it is terrible. Give me light in your window. And I will pay to you my fidelity and tenderness. Take my hand. Tell, that you will be always with me. For the sake of these words I am ready on all. On all difficulties of travel. For the sake of our love, I am ready on all. On what you are ready, for the sake of our love? (only joke) I do not understand why, mail could not delivery for me. I have written to you my home address, I do not understand in what a problem. You have correctly written my address? Excuse, again the short letter. I all time in movement, the visa occupy all my free time. I did not know to receive the visa, a lot of time and fuss is necessary.
Hi my love Skip! This letter is from the almost lucky lady. Why is ''almost''? As today I went to visas firm. I was told that my visa was ready at last, (I send you it's SCAN). I was most happy the person at that time. But this firm not only makes visas, it also reserve tickets. I decided to use their service again. I was told that the flight to Harrisburg costed 1,295.32 USD. It was too expensive for me, and I asked them to find the cheapest variant. And they offered. It would be on the Wed 18-Aug and cost 869.89 USD. I wondered if it was possible to reserve a ticket and to pay for it a part of the money this time and the other part later. But they refused and I was in despair. I asked them to help me so long that tears came to my eyes. And they agreed. I wasted all my money, but it wasn't enough. So I went to pawnshop and pawned silver and gold embellishments which I had from my mom. I with tears on eyes, pawned my jewelry which were unique memory of my mom, but all this for the sake of you. I got 190 USD and that was enough for initial payment. I have paid in whole 490 USD. It was my last money. The number of the flight on which I reserve the ticket is: 8:55 am Depart Moscow (SVO) Air France 2045 Arrive Harrisburg (MDT) 8:55 pm US Airways 3723 It is very difficult for me to tell you about it. But I have done everything I can. I paid visa. I have bought the ticket on a train up to Moscow. I paid a part of the ticket. But this money is not enough. I don't want to burden you. I want to reach you with my own money but unfortunately I have failed. Now I have to pay the remaining part. It is only 380 USD. I must pay this money before Friday, Otherwise I will lose my money. If you love me, if you trust me and if you want to see me soon, please, send the money for the ticket before Friday, morning. I understand that it is a difficult decision for you, but we must trust each other. Any union without trust is impossible if it is a union of wife and husband or a union of boy-friend and girl-friend or a union of business partners. I don't want to be hypocritical. That's why I want to tell you following: I do not think that you would like to give the love to the woman whom you don't trust. So I am. It's a first check for us. And much depends upon it, may be everything. We must trust each other. That's why I was the first who made first step. Step to you. Of course if you don't want you can not help me. It is bad but not fatal. I will lose my money. It is too bad but not too fatal . I speak so because I am in despair and confusion. Now, when we are divided only with one step, I am afraid. I am afraid that you will not help, and all my diligence will be gone. I love you and I want to be with you and the word of honour, your help is necessary for me. I have not calculated my forces. But together we are much stronger. It is much easier to go through difficulties and barrier together. I want to present you all my infinite love and fidelity. I did not want to ask you. I thought, that I can make all itself. The loneliness has made me strong. I have got used to live without the help, and to rely only on myself. I very seldom address to somebody for the help, but now I ask you to help me. I think, both of us want this meeting, means also charges we should divide for two. I have made a step forward. Make also you a step towards to me. I hope that has not offended you. I love you and I trust. I know, that you will not throw me now when there is only one step. Tell me Skip, can you help me? If you have an opportunity please help me. I wonder how it is possible to do. There is an International Western Union (by the way, they have a website, called www.westernunion.com). You may send me money using Western Union according following data: Rossiya Magadan, 685000 United Bank-Avangard, Proletarskaya, 17 street For Ekaterina Yurewa To get the money, I should tell the employee of bank your: 1 full name 2 full address 3 exact amount 4 some confidential numbers (Money Transfer Control Number), which will be given to you, when you send the money. Without this information, I shall be not capable to receive money. I love you very much! I think about you Skip every time. Forever yours Ekaterina.
Hi my love Skip! I do not know how to tell you how I feel because I cannot describe it at the time. Because I have never felt this way before about no one. Skip are the one person on this earth that was made for Ekaterina, and I am the one person on this earth that was made for you. You really know how to melt my heart with your words Thanks for your sincere and gentle words. Your words make my cheeks ruddy, but you cannot imagine as far as your words are pleasant for me. Nobody spoke with me so gently, cautiously and sincerely before! Your thoughts and feelings are so beautiful and romantic. And I see me in your thoughts and it force me to feel that I especial lady. Your letters and your thoughts bring pleasure at my day and give calm to my soul. I think of you and I feel heat in heart. I feel your love in each your word. I feel your love in each yours thoughts! Your heart and your internal world are open for me and I enjoy your internal world. Your love - the purest love and anybody never loved me as you! I feel that we are couple because I adore each your word, I adore each your thoughts, I like to hear such words, I like when a man is so open, I like when a man speaks me about his feelings, you manipulate my heart, you hypnotize me by your love and I fall in love with you more and more every instant! My heart for a long time ago has accepted your love and I want to be with you every minute of your life, and I want you to be near to me every minute of my life. My heart belongs to you Skip! My reason is filled with you. You my heart and your love - my blood! And while my heart beat, while my blood flows in my veins, I will protect your love and I will be dedicated to my feelings once and FOR EVER!!!!! And here has departed sad, in the past it already. I not with you while but let, in fact you at me in soul and heart. I find myself relaxed and yet excited about what is yet to come our way. Yes loved, you have the correct information, I shall arrive on August, 18. Ekaterina.
Hi my Skip! I in Moscow, at the airport. I have arrived to Moscow and at once from railway station have gone to the airport. I have decided to have registration at once to not worry tomorrow. I have gone to a department of registration of tickets and the control of luggage. And I have one trouble. I have my visa and the air ticket. But it was insufficiently for visiting your country. The men from Airport Service has told me, that I should have extra money (not less than 700 USD) To be in territory of America. I have answered, that I haven't extra money, and it was the truth: when I've left my home I've had visa, air-ticket, the train-ticket and a little money(about 800 Russian rubles for a meal and other charges) They have explained me that extra money is necessary to convince the Government, that I'm a decent(right) girl, and when I will get on the American territory, I shall not become the tramp or the prostitute, and that I should have money for the hotel as any tourist. I have told them, that I really am tourist and I have shown them my tourist visa. But the man has smiled and has told me that he never saw tourists without money. These words have offended me very strongly. I have told them, that I will be met by my beloved man, and that I fly directly to him. I wanted to give them your phone number, but they have refused call to you. Unfortunately your phone number was for them not too convincing argument. He has told, that there can be something, for any reason you, cannot meet me. It can be, an automobile fuse, accident, breakage of the machine, or any accident. In any of these cases, I shall stay one in the another's country without money, and without anyone familiar. I shall be compelled, to beg or steal, or to be engaged in prostitution. I have been very much indignant and upset with these words. I swore at them, and spoke that not such girl. On what, he has answered me - all so speak, but it occurs, and is a lot of such cases. He has demanded from me to show him at least 700 American Dollars. And I have answered, that I have no such money. I was confused. I for a long time swore at them. But in any case I should pay 700 USD. When I shall have money, I will receive ticket on nearest flight in this day. Otherwise I will not get aboard the plane. But you should not worry, because I will get this money back, when I arrive to you. I shall not spend, any dollar. This sum is necessary for me, for crossing border. I cannot write much because I use the Internet of cafe. I should spend night in Moscow in a waiting room. It is much more terrible than I thought. Tomorrow I again will take advantage of services of Internet - cafe to receive your letter. My love Skip as soon as possible send me 700 USD. You may send me money using Western Union again. It is located not far from the Airport where I am. I am so frightened. I cannot be in Moscow for a long time, because I have no money for a meal and a for the night lodging. I only have slightly meal which I took from a house for my trip in a train. Now already evening. I should have money as soon as possible because I cannot be in Moscow for a long time. It is so terrible. But I try to keep calmness. Forever love, Ekaterina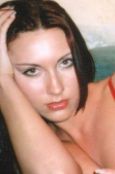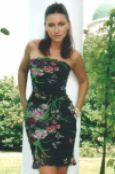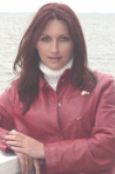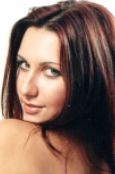 ---
To send your own story, please click here
Click here to support Black List
READ ALSO: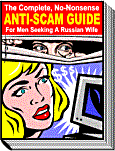 Met a Russian woman over the Internet?
Thinking about finding a Russian wife?
Russian woman wrote to you? Don't move any further until you read The Complete, No-Nonsense ANTI-SCAM GUIDE For Men Seeking A Russian Wife. Too many men were caught up in a scam and lost great deal of money - want to be one of them? Ensure your safety and peace of mind - read the ANTI-SCAM GUIDE.




Scam-free search - GUARANTEED! - Looking for somebody truly special but have had it with scammers and scam agencies? Let professionals to do the job for you.

The Universal Crib On Finding A Russian Wife - the most compressed, step-by-step guidance on finding, courting and marrying a Russian woman.
Dating Scams - The real picture of international introduction industry
Reliable Dating Services - where to look for a Russian wife
The shocking truth about Russian Brides - E-book by Marina Smiley. Find out things about Russian brides that marriage agencies will never tell you.
Why Russian Women? - If you decided to find yourself a Russian wife, you would be inundated with questions of the type "Why Russian Women?" from everybody you cared to share your idea with. Surprisingly, every Russian woman you are writing to will ask the same question: "Why do you want to find a wife in Russia?" After a while, you might start questioning your own sanity in doing the thing which everybody, including your dates in this Internet rendezvous, consider strange enough to request explanations. Here you will find some ready-to-use answers for your family, friends and Russian women you are writing to.
Cheap Russian Translations - Russian-English/English-Russian translation: fast and comprehensive. You are not sure she understands what you mean? Translate your letter to Russian! Reasonable rates and highest quality.
---

JUST RELEASED! New E-book by Elena Petrova:
"How To Find And Marry A Girl Like Me"
Comment from the reader:
"This may well turn out to be the best purchase I have made... I hope not too many of my competitors find this book!"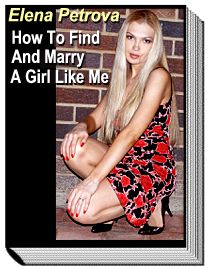 Discover how to find, court and finally marry a beautiful Russian woman!
This is the only book written by a beautiful Russian woman married to a western man - for more than 5 years! - and who is also the owner of a highly successful Internet dating agency.
Find out once and forever what Russian women are really looking for, why they are looking for it and how you can give them exactly what they want!
Get responses on your letters to beautiful Russian women - 9 out of 10, GUARANTEED!
With "How To Find And Marry A Girl Like Me" you'll learn knock-out techniques that will instantly boost your success rate in dating Russian women - online and in real life. You will have more beautiful girls that want to be with you than you can handle!
And not just ordinary girls! They will be beautiful, intelligent, but most of all - honest and sincere! You will be the one to take your pick!
STOP wasting your time and money in search for a Russian wife... Get it done - painlessly, easily, and certainly! Moreover, have lots of fun along the way!
Yes, you too can marry a girl like the one on the picture... Click here!
---
New e-book by Marina Smiley (the author of famous "The shocking truth about Russian brides"):

"Sex and Love With Russian Women"

Discover where so many guys fall short when visit their girlfriends in Russia;
Learn how you can dramatically improve your success with Russian women and win when others fail.
Most intimate questions answered by a Russian woman - Medical Doctor.
---
Comments, suggestions? We want to hear from you!
Click here to Contact us
Seek a reliable Russian Dating Agency? Why not check www.elenasmodels.com - RECOMMENDED
---