---
Elena Mesnalkina (Omsk, Russia)
I am a single male from the United States and had placed a profile on Matchdoctor.com. Not long after I was contacted by someone who went under the name of MashkaZZ and wished me to email her. Luckily since I wasn't looking for someone from another country I was immediately suspicious. However I gave her the benefit of the doubt and told her about myself and asked her questions about herself. What stuck me odd was that she never really answered my questions and the letters always appeared one sided. When she fell helplessly in love with me, I knew it had to be some kind of scam as there is no way someone from another country could love someone as deeply as she claimed after only a week of correspondence. So I continued to write to her and played along, waiting for her to ask for money. Finally after around the 8th letter she said she just had to leave the country and come to me as quickly as she could, found some agency which could get her a visa in around two weeks. She needed money to do this and conveniently had the address of a Western Union. After I told her that I doubted her story and wanted more information on this so called agency, I did not hear from her again. She requested 300 dollars to be sent to Western Union (Alpha - bank 644001, Tomsk, street. Kuibyshevs, 79).
Initial Contact Letter:
Hello! My name is Elena I am from Russia. I like your profile and I think that I want to know you better. If you want to correspond with me too, my e-mail: chekoladka@pisem.net If you send me an e-mail then I will send you my photos and more about me. Please write me on my email. Sincerely yours Elena.
Her First Letter:
Hello my new friend Scott. You would know how many pleasures, you have brought for me that have answered on my letter! Now I understand, that people in your country really responsible! I very liked your profile! Today I came into computer club and has seen your letter, I was delighted very much and at once have begun to write the answer, I hope, that I am like you. I directly would like to learn more about you to learn your interests as you live as you work. I am very glad to have such friend, as you. I in life very cheerful person and at me very responsible work I work as the teacher of elementary class I like to work with children, I like to train them to all volume that I know I think that main features of human character it is sincerity, kindness, politeness, and as I think, that the person it is necessary should be the respectable citizen with love to the country. I frequently see young pairs, and I see as they are happy, I sincerely am glad for them, but thus I remain without loved male At me was one friend, but it is little bit sad history, I was possible shall tell to you about it little bit later. Now let me write you some words about myself and let's see if we are interested in each other to go on with our communication. I am from Omsk, it a big, nice town. I live together with my parents whom I love greatly and we are very happy and friendly family. I have different hobbies and interests. Let me begin with some of them. OK? I like to listen to ifferent music, best of all I like melodic, romantic ballads, of course, about love, but I find very interesting also other kinds of music. I adore literature and especially poetry. I know a lot of poems, but only few of them by heart. Why? Because I learn by heart only those special poems that I love. I don't smoke and don't drink, never used drugs as well. I take care about my appearance and my health. I would like to meet a male, king, nice, attentive, caring, healthy and to fall in love if we understand each other, take care of each other and if we are ready to share all in this life, good times and happiness and bad times as well. I'm dreaming about my own family, my beloved husband and to have children with him in the future. I think that our purposes coincide, and you want it most too. I was never married and had no children, but very to love them, I hope to have baby Children - to decorate happiness our life and to do its happy. I also want to learn about your private life and about your attitude to children As for as I have this way to meet my man from another country. I have a question for you. Are you ready to have relationship with a women from Russia? What do you expect from this relaions? And how do you imadine your future with a women from another country? Are you serious to find your wife abroad? And what's your dream family? Please, answer my questions in details because they are importent for our relations and possible future tigether. I do belive that two alone people if they have a lot in common and common, goals in life, if they understsnd and support each other and can fall in love and make each other happy. Let's try to get to know each other better and let's try our chance. I'm going to close my letter but I hope to get your soon reply with answers to my queations and your story, write me more about yourself and everything you'd like to share with me. I'd be very glad to get your letter, I'm looking forward to get it soon. I hope that you understand my English Take care. Best regards. Elena.
Her Last Letter:
Hello my love Scott! Hello my Angel!!! I have received your letter and I understand that I am only begin to live. At us with you still only begins. Now I find sense in life. I not represent any more life without you, my Angel! I love you, and I am ready to repeat these words again and again! Please, to not think poorly of me, simply it overflow my feelings Today I talked to mum about us with you and about our future and that probably I soon leave in other country. You do not think that I solve it spontaneously, I very long think of it. I do not want to miss the happiness again. I talked to mum and she is very happy for me, she even bless me. It can is silly sounds, but today I represented our meeting. I think out very many interesting pictures. In the street there is a fine weather and you stand and wait for me in the airport and worry for my arrival. Then you approach to the plane, we look around And we search eyes each other in crowd, then with to become transfixed hearts we find each other and to rush into strong embraces. We stand having embraced, and all look at us. And for us as though nothing exist. Only you and I!!! It was a great day when I received the first letter from you I thank the God and I know that I found you and I love you. I am pleased with an opportunity to meet you soon, and I want it very much I think you want it too, your letters was the ray of light in my life. At first I was not interested in moving to other country but I will do it because I found my love and it's YOU!!! We have firm in our city which makes the documents for people who want to leave the country. I asked about moving to your country and I got the answer that I need the visa, foreign passport and some other documents for registration. We have defined a type of the visa and it's type which allows to marry in the future but if it will be not realize I must return to my country after ninety days it's limit for visa. I asked about prices and was very surprised, first I ask about time of performance and they said that there is many people who wants to make documents and leave the country But if I'll make the application now, and pay for it now, they will make all documents not more than two weeks, and if I'll not make the application, documents will be prepared not earlier than two or three months because there are many people who wants to do it. I was very much surprised with the prices of services. It cost three hundreds and twenty nine dollars. It's make me little suppressed and disappointed I don't have so much now. I was make application but I must pay for it. I asked my mother about our savings she said that the money should not be a barrier between two people which love each other. I counted my sum and I found out that I have only about fifty dollars and my wages will be not soon. I asked my friends about helping me and they said that have not at the present moment. I asked the advice my mother and she said that maybe you can help me because you loves me. I asked her how he can help me, because he is far from me. My mother said that you can send the money through company which make this service. I asked about it, on my work and I know now, that exists reliable and fast company which makes remittances in world and it's western union. I remember that I saw advertising this company on tv. I take a directory book and found the address of it and it's not far from me. I went there and I asked them about service. They said that sender must go to the western union, give them information: the name and last name of receiver, country they make transfer and bring the ten digits secret code to sender. The receiver must know ten digits for receiving money. They say that the branches of it must be everywhere worldwide. Here is the information about me: Country: Russia City: Omsk Name: Elena Lastname: Mesnalkina Address of branch of western union: Alpha - bank 644001, Tomsk, street. Kuibyshevs, 79 I must know your full name, full address. You must know that I decide to ask you about it because I love you and trust you very much. I decide to come to you because I feel this way and you are very necessary to me, I decided to come to the unfamiliar country and I never be outside my country. But I decided to do it because now you are part of my life and I trust you in all. I think you trust me too and love me too. You must inform me the closest airport to you I'll ask the help with ticket from my relatives. Please don't forget to tell me the closest airport. My love I need 300 USD I think you will help me because we found our love and we want to meet closer. You must inform me ten digits and I can receive it. You must know we must hurry because I can receive the documents soon and if we lost the time it is necessary for a long time. Now it's very difficultly to receive the visa to your country, and it's fact, but if I pay now I think I do it. I think about sense of money, and I'm very sad if this paper can prevent people to meet each other. In most cases the money play a main role in life but it's not right! I'm sure. And the quantity of money was and will not important to me I always not aspired to material enrichment and don't search specially for rich male. I appreciate human qualities and relations and I love you Scott!!! I love you all my heart, I want to be with you now. I want to be with you forever. If it's mutually we will be very happy in our life. I think you love me too and we will meet very soon. You are my love, my Angel. My heart is yours. I'm waiting good news from you, I hope everything will be all right and we will be together soon. Every day I think about our meeting, and I think it's real, we must use this chance of destiny. I LOVE YOU!!!!!!!! Your love Elena.
The letters and pictures are the same the person listed as Maria Zolotova and Marina Yamaeva. If anyone who has been in contact with this lady and wishes to discuss it, they can contact me via email. Scott sdorlando@hotmail.com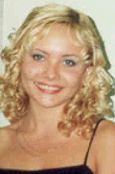 ---
Darya/Dasha Miheeva (Sukhova, Kemerovo)
I'm a single, 34 year old male, who was searching on Match.com for a "legitimate" contact/date. I came upon this woman who I later found out was from Russia ( I had assumed she was just a local gal). We emailed each other and I told her that I wasn't interested in a mail order bride or long distance relationship but that I would write to her as a sort of pen pal. Anyway, she wrote me every day and she went from "I like you" to "I love you" almost overnight--hehe. It became apparant to me that she was either a liar out for money, or "she" was really a team of russian writers out for the big scam. As a goof, and to see how far they would take it, I decided to respond to her letters up to when they asked me for money. They were actually pretty impressive with their stories, really tugging on the heartstrings, and were very consistent from letter to letter, though they rarely answered the questions I baited them with. A poor orphan, taken in by a village elder named olga, who taught her how to be a lady--it was so much like a sappy movie plot! The best part, was when she said she had hawked the jewelry Olga willed to her, and her entire life savings to be able to afford a plane ticket to the U.S. Then they finally asked: "Im out of money now and if you don't send me 300 and whatever dollars I cannot afford to come to the US and be with my one and only love". Damn, these people a just so wrong--hehe. Also, they actually sent me a scan of a doctored Visa "she" said she was granted which had all of "Darya's" info and the correct dat also. I'm a photoshop expert and saw some very tell-tale signs that it was a doctored fake, but I could see how some poor guy with an untrained eye would ake this as convincing proof that the whole story line was true. Another guy on this site wrote about this scammer/s and included an excerpt from a letter that "Darya" sent him--it was exactly the same letter I got! Well, I'm bizaare enough to be entertained by such stories, but I pity the poor guy who actually sends money, or god knows what else . Ive attched one of her photos and the scan of the visa they emailed me. On the visa, notice that the wavy, grey lines break pattern around the photo--this is one of the many signs that its fake. This is probably a pretty well-connected group of scammers. Hmmm, I wonder who this woman is--probably a friend of the russian mob!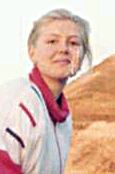 ---
Darya Miheeva (Sukhova, Russia)
Hi My name is Pat a divorced father of three, living in the U.S..My first contact with Darya was back in May, and at first I thought this was to good to be true.Myself being a member of match .com, she being a lonely Russian girl. The romance came fast with in 2 or 3 letters. This girl was in love and had found he husband.I immediately got suspicious and started to research the web. In doing so I found your web sight. The whole thing fit the mold of the stories you have in your archives. I called her on it and she sent me a very nice picture taken with a sign with my name on it showing her love convincing right not enough for me. I baited her,saying I made allot of money and I could make all her dreams come true. This sweetened her appetite for the scam. The Money request came this week. To be sent to: Russia,Kerermovo,650070 Molodezhnyi Prospekt,7 Alemar Bank For Miss Miheeva. This came with a picture of her on a visa dated the 26 of June 03( Which she never asked me to sponsor her on).She requested $283 USD part of her ticket price. I do have to admit she put allot of work into this thing One thing she never did do is give any detailed answers to my questions. I even switched facts around and she never catching it kept right on scamming. I have not lost any money just time at the computer. I found it somewhat entertaining and had fun sort of fishing. I thank you and I hope this saves someone some heart and pocket book ach. I also informed Match.com several weeks ago.
Letter #1
Hi Pat! I have got your letter. Thank you, that you have found time for the reply. First of all I want to apologize for non-answering sooner. Past time I have been really busy, also I do not have computer at home. But now I have some free time and we can talk. Probably my following letter, will be in couple of days. OK, let's go. My full name is Darya Miheeva. I have blue eyes and blond hair. My height is 168 cm (probably it's about 5 feet and 6 inches). I was born on March 23 (Astrological Sign is Aries) 1976 in village called Sukhova, Kemerovo, Russia. Sukhova is located in 15 km from city called Kemerovo. I have lived here all my life and I never was outside Russia. But I like the USA because it is the great and beautiful state. I want to find out more about this country and about people who live there. hough I never visited the USA, but I much watched TV about this country. Americans are Great Nation. I was familiar with group of the American students, who have trained for one month in Russia, at the university where I studied. I liked American people. One American girl from this group has helped me to register a profile on a Dating Site. I was not able to do it myself, because I know a computer at the lowest level. Yesterday she has left for the Great Britain to continue her training. And I would like, to find new friend, but now I would like to find the boyfriend (smile). For this reason I began to study the English language strenuously. But I still know English not so superb. Nevertheless I study it constantly. Also I almost do not know American slang(sleng?). I'm dated through the Internet for the first time, therefore I apologize, if I have made something incorrectly. If you have any questions, you can ask me. I will try to answer them. I thank you beforehand. I wait with impatience for your reply. Sincerely, Darya. P.S. I have attached my pic as I promised. With the best regards from Russia. I have changed my letter box. It badly worked. Write to me now to this address XyeBoMHe@mis.pp.ru I think it will work better. Some excerpts from some of her letters:
Hi Pat! I am very glad that I have chosen you from all the others who were at the site. I had no a lot of time to look all profiles on a site. I have chosen the first profile which has liked me. Probably my hand was directed with success. It was experiment. I have caught fortune for its tail. Smile!!!
Hi(English), Pat!!!!!!! Privet(Russian), Pat!!!!!!! I beg you please forgive me, that I didn't answer your letter earlier. As you know, I don't have a computer at home and that's why I am writing you from my job. My job is in Kemerovo(it's a 15 km by the bus from Sukhova). But it is not easy too, because my boss doesn't let use the computer with private purposes. There is only one computer at my job. Therefore it's always occupied with someone on work. We do not have unlimited Internet access on a work, because we don't need in it. I use computer secretly to write you(when my boss is not at the office). Internet is expensive in Russia. Some months ago, when I was looking for my relatives with the help of Internet, my boss has subtracted from my salary all the expenses for the Internet. Therefore I cannot write you on a weekend. Sometimes I feel very lonely in a weekend, being one at home. I have few friends. But now I have found you, Pat! I am very glad and I shall think of you. For my life I look for a person, who can become for me a husband, friend, lover and protector. I need in man, who will fill emptiness in my soul, and I will fill emptiness in his soul. I want him to support me in a difficult minute and I can support him. To tell the truth, a person needs few things to become happy. It takes much more time to find an appropriate man. Likely the main thing that does not suffice me now is love. Without love of persons it may not be happy. But when near there is a close person whom you love, life becomes fine irrespective of where you live and that you have. I try to be afflicted never. But the loneliness frequently forces to sadly. I tried to find love and happiness here, but I have tested man's roughness and disrespect. It has wounded me. I want to find the partner in life, together to enjoy life and to go in the future. I want to find the man, with whom we shall create the world of love, kindness and honesty. In the guy I want to see honesty and kindness.
The heart of the man is most important. I want to be honest and frank with you, that's why I ask you not to deceive me. There is a proverb in Russia: Bitter truth is better than sweet lie. I am sure that you are an honest man and you can't lie. Am I right? After all my stories you may think, that everything is bad, but it is not true. When I lived in orphanage one elderely person came to us. Her name was Olga and she brought us different cloths and gave money to the orphanage. We were great friends with her. When I have grown up and have left the orphanage, our friendship became bigger. Now I helped her: I went shopping for products, I lead her to the hospital ( she was an old and sick person), I kept her house and looked after her. Two years ago when she was 79 years old she died. She was a Great person. Olga was a very intellectual and educated woman. She taught me many things: Olga has bequeathed me everything that she had: this is an apartment and old-time jewelry which she has got from her great-grandmother. This is a very beautiful necklace ring set with a stone and bracelet. This is a historical value, and I cherish it very much.
Now I have you Pat, it rescues me. Your words are very touching to me. They paint a beautiful picture of a life that I cannot wait. I cannot help reading your emails over and over each day. They are very soothing to me. They tell me that although I walk alone today, I am not alone. I carry the thought of you in my heart and in my dreams. It gives me a smile all day, every day. I constantly want to speak with you, about my ideas and dreams. P.S. Thanks for fine pic. It is the big rarity when the man possesses force and charm. Forgive for frankness, but I always speak that I think. I loved your photo. It so is pleasant to look on beautiful and strong the man. I very much liked your pic. But I received yours letter very long time, because we in Russia have very slow Internet, and bad communication. Please do not send me anymore so big letters. OK?
Today is a very important day. I worry very much. Today I got a invitation on the conversation with the commission which deals with giving visas. It is the most important in the process of getting visa. The commission will make a final decision after the conversation - to give me visa or not. The conversation is very difficult but I have prepared. This is a difficult test which I have to pass. But I am ready. I want to meet you very much and my desire will help me. Where there is a will there is a way. I am helped by children from a orphanage. They with the help of tutors which know me many years, have written letters for the commission to support of me, the petition and the characteristic. It will help me when the commission will make a decision. Today also I will have the big medical inspection. It is necessary for receiving the visa. I am sure that all will be OK.
Then the money request:
Today's my letter contains two news. My visa at last is ready, and I send you its SCAN. When I received the visa to me have told that I am very much lucky and that it is very big success, that to me give the visa. To me have told that I very successful and lucky lady. I was so glad. But now I have no any pleasure. Only tears. And the second news: My visas firm can reserve tickets, and I used its services again. I asked them how I can reach Chicago and how much it costs. They answered me that that the ticket costs $ 1,571.78 USD. I asked them to find cheaper tickets, because this price is expensive for me. They answered that they had a cheaper ticket but the beginning of the flight Tue 8-Jul. It costs $ 1,008.00. I asked them to reserve a ticket. But they refused. I spoke with them for a long time but they didn't agree. Then I wondered if it is possible to pay a part of the money now and the other part later. They didn't agree. I spoke with them for a long time and I managed to persuade them. They agreed. We agreed that I would pay a part of the price Today and the other part later. I have been compelled pawned in pawnshop my silver and gold embellishments which I have from Olga. I have received for it in pawnshop 130 USD. It has sufficed for an initial payment. I paid $ 725 USD. It was my last money. The number of the flight on which I resevered the ticket is 5:50 am Depart Moscow (SVO) Austrian Airlines 606 / 451 Arrive Chicago (ORD) 12:55 pm American Airlines 87 It is very difficult for me to tell you about it. But I have done everything I could. I paid visa. I have bought the ticket on a train up to Moscow. I paid a part of the ticket. But this money is not enough. I didn't want to burden you. I wanted to reach you with my own money but unfortunately I failed. Now I have to pay the remaining part. It is only $ 283 USD. I have to pay this money before Wednesday morning. Otherwise I will lose my money. If you love me, if you trust me and if you want to see me soon, please, send the money for the ticket before Wednesday morning. I understand that it is a difficult decision for you, but we must trust each other. Any union without trust is impossible if it is a union of wife and husband or union of boy-friend and girl-friend or union of business partners. I don't want to be hypocritical. that's why I want to tell you following: I do not think that you would like to give the love to the woman whom you won't trust. Also I would not like to give my love to the man which I won't trust. It's a first check for us. And much depends upon it, may be everything. We must trust each other. That's why I was the first who made first step. Step to you. Please forgive to me all my words. I speak so because I am in despair and confusion. Now, when only one step is separated us, I am afraid. I am afraid that you will not help, and all my diligence will have no use. I need you and I want to be with you and the word of honor, your help is necessary for me. I have not calculated my forces. But together we are much stronger. We will pass through difficulties and barrier, it is much easier to do it together. I want to present you all my infinite love and fidelity. I understand that it is the big money for you. I did not want to ask you. I thought that I can make all itself. The loneliness has made me strong. I have got used to live without help, and to rely only on myself. I ask somebody for help very seldom, but now I ask you to help me. I have made a step forward. Make your step towards me. I hope that I have not offended you something. I need you and I trust you. I know, that you will not throw me now when there is only one step between us. I think both of us want ours to a meeting. This meeting is necessary for both of us. I think that expense, we should divide for two too. I am confident, it will be fair. Tell me Pat, can you help me? If you have an opportunity you can help me. I wondered how it is possible to do. There is an International Company, which deals with money transfers. Its name a Western Union(by the way, they have a website, called www.westernunion.com). It has Offices in many cities and countries. There is an Office in my city. If you want and if you can help me, you may send me money using Western Union according following data: Russia, Kemerovo , 650070 Molodezhnyi Prospekt, 7 Alemar Bank For Miheeva Darya To get the money, I should tell the employee of bank your full name, full address, exact amount and some confidential numbers (Money Transfer Control Number), which will be given to you, when you will send the money. I love you very much! I thought about you Pat every time. I never cease to thought about you! Your Darya. have found the cheapest ticket. I cannot cancel this process. I can only: 1 to lose my ticket and money. 2 to pay the rest of the ticket, and to fly to you. can give you phone of that firm. But how you will speak with them? You know Russian? Also this firm only reserves tickets. The ticket will wait for me in Moskovsk airport. Tomorrow a closing date of payment of the rest for the ticket. If you want our meeting, you should send me this money, already today. Darya!
---
Ekaterina Stepanovka (Tomsk, Russia)

I am a single 36 year old male from Southern California, USA. I was contacted by Ekaterina107 via a singles/personals website called http://www.friendsearch.com. I corresponded with her for about six weeks, and thought things were going miraculously when she asked for a small sum of money so that she could come and visit me - she was supposedly paying for the majority of the trip herself. I sent 250 dollars via Money Gram, and from what I have read on your site this evening I see that it was money spent on my tuition to the school of hard knocks. I am attaching some of the more pertinent messages and her photos. Please write me directly at pat_sharp@yahoo.com if you would like me to send you a complete .zip file of all of the messages, and all of the photos. Check out Anastasiya/Nastiya Chelombitko (Tomsk, Russian Federation) on page 183 and page 185 for others like me scammed by this same lady.
First Message:
Hi! My name is Ekaterina. I for the first time use this kind of dialogue and I apologize beforehand if I will write something not correctly. I am not sure if you search for the same what I, but I hope that my choice do not remain without the answer. I search for satellite of my destiny to share simple pleasures, together get rid of a cargo of loneliness which so quickly takes away forces and fills a life with sadness and disappointment. I do not know as far as really to find soulmate in such way. But I know that many people not been able to find happiness in the usual life, have found happiness in this way. I have decided to make this step, courageous for me step in a way to possible happiness. I always gave chance to my destiny. I really believe in it and I ask you, if you haven't the same intention, please do not answer me. But all the same I will wait your answer. I will share with you my picture. I apologize if my message has found you in bad mood. My address: kat@presnya.net
Hi, my new friend,Patrick! First, what I want to do - I want to apologize, that I did not answer ou during long time. Please do not be angry with me. Unfortunately I had no opportunity to write to you sooner. Please forgive me for a delay. I hope you are not offended. I hope you will write me and will not hold evil. I am very glad that you have answered my letter. Thank you that you have found time for answer. I do not know what to write to you in my first letter because I never wrote letters and did not get acquainted on the Internet before. But I think will be correct if I will start to tell about me from the very beginning because I was first, who has written first letter. I really do not know as far as my life is interesting to you, but I think, if something will be not interestingly for you, you will tell me about it. Probably I should begin my letter with the most important thing as I have not told to you about it in my first message to you. Probably you will be very much afflicted when you find out that I live not in your country. But I very much hope that it does not frighten you, because I the same lady like many other ladies living in the different countries. I the same person with heart and soul. And if your interest is not limited by distance or borders, I really will be very glad. My country - Russia. Our country is located on continent - Eurasia. Russia is very big country and occupies very big area. Capital of Russia - Moscow. I was born and I live now in village Stepanovka. In Russia the village is a small settlement in which just a few thousand, or a few hundreds inhabitants. My village - village of city type. We have the same houses as in large Russian cities. But in comparison with the big cities, our village is considered as very small village of course. Probably if you want to have the best representation about where I live, I should tell to you that my village is located close to the big city of Tomsk. It's our regional center in the Siberian Federal District. Very big city. Tomsk is located on distance of 3478 kilometers from Moscow. It is very far. In the childhood I dreamed to be a ballerina or figure skater. But at conscious age my interests have changed. When I has appeared before a choice - where to receive higher education, I have understood that I want to be a doctor. I always showed big interest to scientific knowledge of this area. On this, at that time I already knew absolutely exact that I will be doctor, and I do not regret about my choice. My education consist of three steps. School - College - University. I began to get education in the comprehensive school. After I finished it I entered the medical college. I finished it with excellent results and entered the Medical University. At present I work in a small Dental polyclinic. I work as a dentist. Very interesting work though many my girlfriends disagree with me. I already spoke you that my name is Ekaterina. But in Russia actually each name has some forms, for example such as - the reduced form or the diminutive-caressing form or pet name. On this also my names is - Katen'ka, Katya, Katyusha. Patrick I promised to share with you my picture, I fulfil my promise with worry and with pleasure. In addition to a picture I want to tell that I am blonde. My height is 5 feet 6 inches. My weight is 115 pounds. And of course you should know that I am 27 years old. My birthday - on August, 10, 1975 and I will turn 28 years old. I understand that all people have various tastes and interests, but I sincerely hope that my picture and my appearance will be pleasant for you. But if my appearance doesn't onform to your tastes and interests, I will understand you, of course. I the optimist at heart and it's frequently helps me in my life. I already adult woman, and I look at a life with a philosophical shade. But as though I did not try to inspire myself that I absolutely happy woman, I cannot do it. I have fine girlfriend, I have work and an apartment. But there are things without which people cannot be happy. And for me it's not material things, but spiritual. I have written to you the first and it means that I am ready to share with you my thoughts. I am very glad and grateful to you for that that you have answered me because I have decided to take only one chance in dialogue through e-mail. And if my letter to you would remain without your answer, I think I would not use this way second time. Anyhow, I hope that you, as well as I, have interest in our dialogue, and I will wait your answer. In the end of my letter I want to ask you the most banal questions. I want to ask you what music you like, what movies you prefer and have-whether favourite film. These questions are really interesting for me because I like American movies and American music very much. I with pleasure will tell to you about it in my next letter if you really want to learn more about me. Do you like your job, Patrick? Have you ever had experience in correspondence with a friend from other country? Maybe you more skilled in this plan than I'm? I thank you for your answers beforehand. If you do not want to answer these questions, please do not answer. It simply my female curiosity. I will be very grateful to you also if you share with me your pictures. I thank you beforehand. I am sorry once again that I did not answer your letter for a long time. Forgive me, but I had no opportunity to take advantage of a computer. I will explain to you later - why. With the best regards. Ekaterina.
Letter asking for money:

Hi, my Patrick. There is a fine news to me and to you - I got a visa. I will get vacation on July,1. Today I went to the company which reserves airway tickets. I have asked to find the cheapest ticket up to any of these airports: LAX, ONT. And they have found the ticket. They answered that they had a cheaper ticket and the beginning of the flight July, 4, 2003. I should fly to airport Los Angeles (LAX) It costs $ 1167 USD. I asked them to reserve a ticket. But they refused, because they have a lot of clients at this time and they can't reserve my ticket without advance payment. I spoke with them for a long time and asked to reserve the ticket for me without advance payment but they didn't agree. Then I wondered if it is possible to pay a part of the money now and the other part later. They didn't agree. I spoke with them for a long time and I managed to persuade them. They agreed but provided that if I will not pay the remaining sum, I will lose already nested money. We agreed that I would pay a part of the price today and the other part later. I paid $ 840 USD. But it was little for an initial payment. Then I went to the pawnshop and pawned my silver and gold jewelry for $ 103 USD. It was my last money. The number of the flight on which I will get the ticket is 31 Delta Airlines The time of departure from Moscow is 1.35 pm. The time of arrival in Los Angeles is 8.39 pm. I will change a plan in New York (JFK), number of the flight 85 Delta Airlines. After this I will fly to Los Angeles, to you. It is very difficult for me to tell you about it. But I have done everything what I could. I paid visa. I paid a part of the ticket. But this money is not enough. I didn't want to burden you. I wanted to reach you with my own money but unfortunately I failed. And now I feel such guilty. I thought that nothing can prevent our meeting. But I have to pay the remaining part. It is only $ 224 USD. I have to pay this money before 24 - June -03 evening. Otherwise I will lose my money and my jewelry will be sold out simply in vain. Now I have extremely unpleasant feeling that I could not fulfill a promise to make all myself, independently. I remember that I promised it and I always do all what in my forces to fulfill my promise. But I couldn't receive money which I expected on my job. It so-called vacation money. It would solve my problems and I really thought that I can get it. When we receive a vacation, we get vacation money besides salary. But unfortunately this money pays to us after ending of a vacation and sometimes even in some months. I have addressed with request to get this money now because I very much need in it. But unfortunately my inquiry has been rejected. Likely I simply should tell to you that I can't meet with you in this vacation because at present I cannot provide completely my travel. I understand that I should not asked you. But at the same time I can't simply say that I will not arrive to you. I too much have made and have passed to achieve our meeting. If I have simply refused our meeting, all my diligence would be wasted. I have made so much to meet you, and I can't now just say that I cannot arrive to you. I address to you and I think in it there is nothing shameful. Of course you are not obliged to help me. It is bad but not fatal. I will lose my money. It is bad too but not fatal too. And these $ 335 which I have given for the visa, and these $ 943 which I have given for the ticket is the big money for me. But I don't regret that I have made and have given all what I had for our meeting. I do not regret about money and about jewelry. Actually it simply money and my jewelry it simply metal. Sense of the life not in money and not in this metal. That's why I was the first who made the first step. Step to you. I do not want that all this was been wasted. If you really want to meet me, If you can help me to make our meeting, please, send the money for the ticket before 24 - June - 03 evening. I know that you are a man of honour and you are a gentleman. I don't want you top doubt in my honesty and that's why I am sending you the view of my visa. If you can help me I send you my coordinates. My girlfriend has told that you can help me with the help of some system. I have addressed in the nearest bank. To me have told that they have system the Money Gram. They have told that it is very convenient office for me. There is other remittance system, but at present unfortunately it works not always because at present there is made some renovation and upgrade of the equipment and signalizing system. But they have told that their system - Money Gram works always and eliably. I give you necessary elements for sending money with the help of Money Gram.SVIAZ BANK 93, LENINA PROSPEKT TOMSK, RUSSIAN FEDERATION 634050 for Ekaterina Zaharova. To get the money, I should tell to employee of bank your full name, full address, exact sum which I should receive and some confidential numbers (Money Transfer Control Number). This number will give to you in your bank if you will send your help. Please forgive me all my words. I say so because I am in despair and confusion. Now, when only one step is separated us, I am afraid. I am afraid that you will not help, and all my diligence will have no use. I need you and I want to be with you and the word of honor, your help is necessary for me. I have not calculated my forces. But together we are much stronger. We will pass through difficulties and barrier, it is much easier to do it together. I want to present you all my infinite tenderness and fidelity. I understand that it is the big money for you. I did not want to ask you. I thought that I can make all myself. The loneliness has made me strong. I have got used to live without help, and to rely only on myself. I ask somebody for help very seldom, but now I ask you to help me. I have made a step forward. Make your step towards me. I hope that I have not offended you something. I need you and I trust you. And I know that you trust me. I hope you will not throw me now when there is only one step between us. I do not know have brought my letter to you pleasure or only frustration, but I have written to you honestly and sincerely. I am waiting for your reply. Kiss you. Your Ekaterina.
My last letter to "Ekaterina":
Hello Ekaterina, It is very late here in California on Sunday evening, I just returned from Reno, Nevada. I fear that this will be our last correspondence. I am quite sure that you will probably not respond to this note, but I felt I should write it anyways. I was doing some research on travel to Stepanovka, and found some information about you off of the search engine called "GOOGLE.com" which led me to another website that had the information that I am attaching. Please at least tell me if all of the things you have told me about your mother and your work and your friends was all just a fabrication. Are you even a woman? I am not even going to ask for you to return my money, because I know that a thief such as yourself would never return it. I knew it was a risk when I sent it. You have only reinforced my distrust of people. I am very dissappointed that you have scammed me, but at least it did not cost me very much to learn a valuable lesson about Russian women. At least I will be saved the further anquish and embarrasment of waiting for you at the airport in Los Angeles. And I will be saved your further requests for more money...which I probably would have sent. Well, I guess this is good-bye. Please at least write back and confirm my suspicions - and it would not hurt you to thank me for the donation I have made to your scam. I congratulate you on your ability to lie and cheat - at least you are good at that. Sincerely, Patrick
---
Good people, Doing a routine search among the Poltava clients at 1st International I discovered that my old aquaintance Elena Pismena has resurfaced under the name Evelina (66V-8960), using one of the fotos we have already put on the list with her. I have already alerted the security staff of the agency. But knowing her modus operandi it would be a good idea to send out a general warning, as she has probably filed her new identity with about a dozen agencies already. Carlos
---
By browsing your blacklist i´ve noticed on the blackpage 148 exact the same phrases from a girl named there Valeria Chervonnyh (Kazan, Russia) the girl that answers me,named Lida!!
Here are the first two letters:
letter1: Hello XXX!! I am very glad, that you have answered my announcement in the Internet. My name is Lida. I'm so pleased that you can understand my not so good English language, that I has learned in school and in College. I'm 170 centimeters tall, my weight is 59 kg, I have medical education, I'm a child nurse. I work in children's hospital and I look after children. I live in the city Kazan. It is approximately in 850 kilometers from the Moscow city. I want to say you, that I love children very much. I have an experience of dialogue directly with Russian people, but they are not adapted, it is serious also. And they drink alcohol very frequently and it not so is pleasant to me. I think, that such habit is not a gift. I want to inform, that I do not smoke, and I do not drink strong drinks. But sometimes I like to drink in the good company a small glass of grape vine, though it happens very seldom. I Want to inform, that I live with my mum. I have the father. My grandfather unfortunately has died, 7 years ago. I want to say, that I like various music, but mostly! classical. I want to be serious. My relations with you are to find love and to create happy family. I will be pleased, if you want the same. I want to say, that I write to you from an office computer. Unfortunately I have no the computer at home. I hope, that it will not be a problem. I hope you'll answer me soon. Yours, Lida. PS: You know may be it's strange, but I felt that you're so understanding, careful, tender, intelligent and loving person I need. And so as I always fall in love with somebody based only on my feelings I decided to try 'coz I felt sympathy to you... Best regards, Lida mailto:lida5891@yandex.ru

letter2: Hi my dear XXX!! I write this letters from an Internet cafe. It's very fast. I to not have children! I was never married! I very much to want to marry. My age 27 years. What you to love to do in free time? What kind of food do you like? I have a day off today and I have decided to write a letter to you. I love to travel also. So you can see, that I - rather active girl and do not love to remain at home during long time. Each man has dream, because the man without any dream - animal. Some people dream concerning popularity, others - approximately money. My dream is rather various. I want to be happy. For absolute happiness I need only in one simple thing - I need in family constructed on love and understanding. If you divide this dream, write to me. I never was outside Russia. You know if we shall understand, that are necessary each other, I am necessary to you I shall come. I dream to meet care, love devoted, sincere and the honour gentleman to have it as my partner of life and most important as the friend to divide other part of my life. I do not do any distinction for me, as this man looks or that it does; the unique thing, which matters for me, is character of the man. Is true, that many things influence the long attitudes of distance or international marriages, but I also believe, that if you love the man, then anything other does not matter. By and large, I have mixed feelings concerning probability of meeting whom - that on the Internet, but I think, that it should be tried. My mum an me are going to visit my grandmother today. She lives in 50 kilometers from our city in a village. There are perfect nature and circle of woods. She will prepare pies which are made in the furnace. They are very delicious and fragrant. You probably never ate such tasty pies. My feelings with each letter to you are becoming stronger and stroner. I talked to the mum about our relations. I told her some phrases from your letter and she said that you are probably honour man and your feelings are sincere about your relations to me, but you should not hurry up with acceptance of the serious decision, you should understand the feelings. We with you as two climbers which rise in a mountain, I am on the one side, and you are on the other, and the final point is the top on which we will meet. We should climb to the top not looking on obstacles which can will meet on our way, and then everything will be very well. I shall wait for your answer. Always yours, Lida. Best regards, Lida mailto:lida5891@yandex.ru

Now i can imagine how the next letters will contain,you can see it on the blackpage 148 thanks Nhat!! further the same girl other name Vlada Redkina (Syktyvkar, Russia) it´s on your blackpage 158 maybe there´s some more. I´ve informed the agency a few minutes ago. And the best is i told Lida,that i´m a thought-reader and so I send her the rest of the letters from blackpage 148. I´m really keen of her reply!! LOL :)))))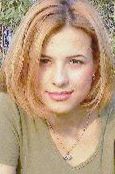 ---
Lyudmila Kazantseva (Rostov, Russia)
I have come in contact with a known scammer Lyudmila Kazantseva of Rostov, Russia. I have verified two other men that have been scammed by her who placed the comments on this site. Her method is to contact you first, (she uses the same first letter for everyone.) She is beautiful, blonde, 27 years old and will send you lots of pictures. She says she contacts you by the internet café and has no phone. Her emails will address specific questions and concerns, after the initial correspondence. She was going by the name Nadya from Samara, Russia after her first time she was caught. Until now, no one has caught up to her. I plan on continuing correspondence with her, now that I know her real story. Her final letter is the same one she uses for everyone. In it, she explains she doesn't have the money for the visa to visit you and will ask for $300 from you to help her out. I got suspicious after the first letter and checked her out. She will write you a lot of flowery, beautiful, letters and then claim to be falling in love with you. I have been having some real fun with her over the past couple weeks! Wait until the INS, State Department, and FBI do their part.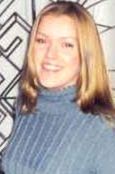 ---
Olga Snejhinka (Maracay, Venezuela)

Hello, I live in Venezuela, I'm 29 years old. I saw this girl for first time in December 2002 in the dating services offered for those days through www.hotmail.com in its banners, it was called in spanish "Club del Amor y las Amistad" for now is http://comunidaddelamor.match.com, in that site she had payed for the service!. Her name there was Olga_snejhinka, then in the last mails told me her complete name. She said she lives in a town called Khomsk of the island Sakhalin. I was almost sendig her 400$ to complete a plane ticket to Moscow where she would work until getting the necessary 1400$ of the ticket to my city soonest possible. Today just days before making the transfer through Wester Union I searched with a friend a russian woman for him and I found her foto in other profile in the same site like "sveta_74", I was surprised. Here are her last mails and photos which I haven't seen yet here, but I have found her name here many times, I have like 40 mails like these!!! I would like to know whose are the photos, really beautiful woman. I haven't contacted the site because it was today, I will do it, let's caught this criminal.
Letters:
Hello my dear! I'm feeling realy nice today, hope that you are too and not tired from running, Im' now in the things too, preparing to the coming to Moscow. I contacted with the bank too and they said that it's all fine with the wiring through the westrn union system. My love here I can get them only to the account or to the western union, but I don't have a bank account! And creating it will take from me money too, there I must to put a minimal summ for opening near 200 in dollars! So I think better for us will be as we wanted before! Yes my dear I know that we must need a little more, I think the next week will be good too, I could prepare the thigns before that day! What are you now busy with? My warm wishes to your family and your friends! All my love, only your Olya
Hello my love! Yes, great news, how's your day? I found about the western union system too, it's very easy to use, you'll need there just my full name and I will need your information. i don't know where is the closest, as I know we have them in some banks. No "Snejhinka" was a name of my mail box, my full name is " VLASOVA OLGA VIKTOROVNA" It's great soon I'll be in Moscow and then we will contionue our steps to be together my love!!! I'm very happy that we are becoming more close to each other! Im have watched the film Matrix2 already, nice but i watch such films rare. My wamr wishes and hugs to your family!!! As for phone I think may be I could ring from Moscow, there are a lot of possibilites there. Want to hear your voice too!!! Well, now will wait for your reply with impatience! With love, Olya
Hello my beloved xxxxx! I'm feeling wonderfull and hope that you too!!! Was missing your letter, how the things are? Yes my love I'm patient for us! Let me wish your brother luck, I think he must do it just for his family! Well, not so much news from me. I just came from my girlfriend, was guesting at her for some time, we watched some video films , made a supper and had realy nice time! Well my love hope that the things will be good for us at last!!! Wish you luck too! All my lvoe, your Olya
Hello my love xxxxxx! How are your days? Hope you are feeling wonderfull! as for me I'm fine and my family too, take my love to your family too! What are you now busy now with? Thinking of you all the time my love and waiting for the moment when we'll be together at last, You are my precious beloved far Prince... Yesterday I got some CD's with nice music, something with jazz and dance styles, will listen them full today. You are my precious beloved far Prince. Well, I'll be waiting for your news my dear ! All my love, only your Olya
Hello there my dear xxxxxxxx!!! My only one beloved man that I need so much and missing every minute of my life! Hope that you are not tired at all my dear, glad that you have good news, I'm very about them too! I'm feeling that we are making our meeting step by step more and more closer! Never watched the film you told me about, wish to see it one day. I'm very proud too and in future we will make our families meet I think it will be wonderfull day! Yes I'm realy thankful to the fate that it made us to find each other in that big world of hate and troubles. We'll become the happiest pair and see our life only in beautifull colors!!! I know that it will be so, trusting in our feelings I'm finding myself realy like a princess waiting for the moment when her prince will take her in arms... Million of kisses and hugs for you my dear xxxxxxxxx and all my love from the bottom of my heart only for you!!! Your Olya Her address: Olik or luna sladkayaluna@yandex.ru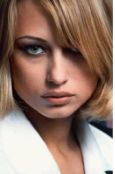 ---
To send your own story, please click here
Click here to support Black List

READ ALSO:

Scam-free search - GUARANTEED!

The Universal Crib On Finding A Russian Wife - the most compressed, step-by-step guidance on finding, courting and marrying a Russian woman.

ANTI-SCAM GUIDE - Secure yourself against Russian brides scams! Read how to make scammers to leave you alone, and choose the right girls from the very beginning.

Dating Scams - The real picture of international introduction industry
Scam - Article by Anatoly Neverov
Reliable Dating Services - where to look for a Russian wife
Russian dating agencies - how do they make their money?
Cheap Russian Translations - Russian-English/English-Russian translation: fast and comprehensive. You are not sure she understands what you mean? Translate your letter to Russian!