---
Elena Volohina (Sukhova,Kemerovo, Russia)
I am a 43 year old white American male....that got suspicious quickly........I just saw the same picture from another guys story. She is slick. No money from me. She contacted me via match.com. She gave me the following email address to correspond with her 'CPAHb@mis.pp.ru. This is the same person as Darya/Dasha Miheeva.
Letter #1 via match.com
HI! I'm a lonely young woman, and I search for the soulmate. My name is Elena, but my friends name me Lena. If you want, you can read my profile and if you will like it, you can reach me at: CPAHb@takoe.com and I will send you my picture. I search for serious relationship. If you are not interested in serious relationship, then don't write me please. I did not use dating service before. So, I apologize, if I have acted not well. Hope to talk with you soon, Elena.
Letter # 2
Hi Kevin! I have got your letter. Thank you, that you have found time for the reply. First of all I want to apologize for non-answering sooner. Past time I have been really busy, also I do not have computer at home. But now I have some free time and we can talk. Probably my following letter, will be in couple of days. OK, let's go. My full name is Elena Volohina. I have blue eyes and blond hair. My height is 168 cm (probably it's about 5 feet and 6 inches). I was born on March 23 (Astrological Sign is Aries) 1976 in village called Sukhova, Kemerovo, Russia. Sukhova is located in 15 km from city called Kemerovo. I have lived here all m life and I never was outside Russia. But I like the USA because it is the great and beautiful state. I want to find out more about this country and about people who live there. Though I never visited the USA, but I much watched TV about this country. Americans are Great Nation. I was familiar with group of the American students, who have trained for one month in Russia, at the university where I studied. I liked American people. One American girl from this group has helped me to register a profile on a Dating Site. I was not able to do it myself, because I know a computer at the lowest level. Yesterday she has left for the Great Britain to continue her training. And I would like, to find new friend, but now I would like to find the boyfriend (smile). For this reason I began to study the English language strenuously. But I still know English not so superb. Nevertheless I study it constantly. Also I almost do not know American slang(sleng?). I'm dated through the Internet for the first time, therefore I apologize, if I have made something incorrectly. If you have any questions, you can ask me. I will try to answer them. I thank you beforehand. I wait with impatience for your reply. Sincerely, Elena. P.S. I have attached my pic as I promised. With the best regards from Russia. Excuse me if my letters did not reach you. I had a problem with a server. It did not work some days. To me have helped to create a new letter box. Now you can write to me on 'CPAHb@mis.pp.ru' I think it will work better.
Letter #3
Hi Kevin! I am very glad that I have chosen you from all the others who were at the site. I had no a lot of time to look all profiles on a site. I have chosen the first profile which has liked me. Probably my hand was directed with success. It was experiment. I have caught fortune for its tail. Smile!!! I work as a manager in Kemerovo for the furniture company. I'm a manager and I communicate with different people of different age. I noticed that I better speak with the people who older than me. They are more polite, intelligent and suave, so it is possible to hear bad words from young people, they are louts and boors. I never have been married and I want to marry the men who is older than I. I am sure that men of this age are good husbands and fathers. I have no children but I would like to have many of them. I think that I would be a good mother. I have never seen my parents. I grew in the orphanage where there was lack of warm of parents. I know, how it is difficult to not have a close people. I am ready to give everything for my future husband and children. They won't be lonely, because I will encircle them with warm and love. Living in orphanage I understood the real values of the life: do kindness to people and it will come back to you doubled. There are a lot of problems in Russia. People became evil and closed. That's why I decided to find a friend abroad Russia. I call it a lonely tale I find myself walking in a path of loneliness, a path which I've set myself on. This path I speak of, consist of many doors, which I've already walked through. Am I destined to go endlessly door to door, never finding the right entrance. Am I looking for perfection, which doesn't exist. No! for I am not perfect, I search deep within myself for the answer. Understanding is what I seek. I'm a men understood individual, I sometimes don't understand my own actions.I'm like the wheel of time, always going forward, never looking back. Tic Toc time is ticking, and I'm still alone.Is it a sin to be alone? Its not a sin to be alone, but to be endlessly alone is a crime, A crime of the heart. Loneliness after a while leaves the heart empty. The world does spin happier when your with someone, but it has to be right someone. we all walk a lonely path one way or the other, but when that special someone comes along to shine their light of happiness upon you, life is worth living. So I have told you my dreams. May be they will not come true but these are my dreams. And what about your dreams? I like my job; I spend much time in the gymnasium, doing aerobics and shaping. I often walk in the forest; I like to listen to classical music. All it distract me from everyday problems. So what do you do, when you have problems and when you are sad? I wait for your Kevin letter. GOOD LUCK!!! Yours friend Elena. P.S. This picture has been taken the last year, at my home.
I received about 8 more letters similar to this. She never actually asked for money directly. But I am sure that it was just around the corner. Kevin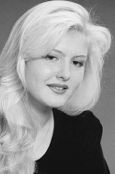 ---
The scammer name is Natalia Abramova or Natasha as well!!!!! Phone Number 7 812 943 4770 Address: Moskovsky Ave. 40 Flat 20, St. Petersburg, Russia
Letters:
hi Bill It is very pleasure for me that you want to meet in real life. Spetmber is fine for me, but can you image what about we can talk with you until that time? It is about 3 month and we never see one another in real life. What about we can talk with you? Write in every letters how we can see one another????? I don't want be alone all sommer and wait our meet.....hope you can understand........ I understand that you are busy, but I just wanted to see you only for some days. May be during week end. If I could come at Friday and leave you at Tuesday. 5 days together is more better than write one another long letters...... and after we will meet in real life we can image already how plan our next relations...... We will have future after our meet. I still want to know you mind about it. Kiss you Natasha
hi Bill My father just told me that you have called me. Thank you very much. It is so pleasure. I am at work now and I would be happy to talk with you now, but it is not convinient for me to speak English in bank. Hope you understand.....because my boss told that nobody can't talk for personal calling during work..... only very important. I am happy that you made good decision, and I think it is great to meet with you during holiday at 4th of July. as I know it is independence day there. I could come to you at 1 of July and leave you at 10 of July. I hope it is not bad for your work and it is help us to know one another better and build plans for the future. Call me please at 9 p.m. of my time and I would be happy to talk with you. I told you that I have valid US visa. Also I called to travel agency now and found out flight details to San franciso. I can fly by AirFrance to Paris and than by American Airlines to you. questions. can you help me with cost of my tickets? can I stay into your house (so don't spend money for hotel)? Kiss you Natasha
hi Bill I was happy to hear your voice. You have lovely voice very much. Sorry for my tired voice, I just came back to home and it is easy for me to talk by computer. I have MSN messeneger and Yahoo What is more better for you? Kiss you Natasha
Dear BILL NORWOOD, Thank you for using the Western Union Money Transfer ® service. Your money transfer has been picked up by the receiver. Following is a summary of your transaction. TRANSACTION DETAILS: MTCN: 9058217770 Date of Order: 06/18/2003 Amount Sent: $500.00 Receiver Name: NATALIA ABRAMOVA Status: Picked Up Please DO NOT REPLY to this email address. If you have questions or comments, please email us at customerservice@westernunion.com or visit our website at http://www.westernunion.com Thank you for using Western Union !
Dear BILL NORWOOD, Thank you for using the Western Union Money Transfer ® service. Your money transfer has been authorized, and is now available for pick up by the receiver. Following is a summary of your transaction. TRANSACTION DETAILS: Your Money Transfer Control Number [MTCN] is: 9058379398 Please use this number for any inquiries. Date of Order: 06/19/2003 Amount Sent: $500.00 Money Transfer Charge: $43.00 Additional Service(s) Charges: $0.00 Total Amount: $543.00 The total amount will appear on your credit card or debit card statement. No Additional Services selected. Check if the receiver has picked up the money transfer at https://www.westernunion.com/asp/orderStatus.asp Please DO NOT REPLY to this email address. If you have questions or comments, please email us at customerservice@westernunion.com or visit our website at http://www.westernunion.com Thank you for using Western Union !
hi Bill I recieved your money and I bought tickets. Now I will make copy of my tickets and will send you. I would like you send me today about 500 usd, becasue I spent all my own money for tickets, and I fould out that I need to have cash money when will go to US. Now I explaine you why i need it. As you know you there are many girls from Russian and Ukraine go to abroad work as prostitutes, and that is why Russian goverment made rule for young lady which go abroad for long time.. to have cash for life. Also when I arrive to US and will go throw custom office they will ask you about why I came to US. I can't tell them that I came to man, because in US very difficult rule about it. My visa is not fiance and only tourist and there is opportunity that they can't give me to be in US. I heard story about it already. I need to tell them that I cme to enjoy sun and hot sea. I don't need to spend that money and will return you everything when will see you. Hope you didn't understand me. I begin nervous little bit about it because don't want lost chance to see you. Kiss you Natasha
Bill I send you copy of my tickets. I just came back to home from my girl friend, and she have very bad scanner. I spent about two hours to make copy for you and tired very much. Also I send you some of my pics. Hope you will like it.Kiss youNatasha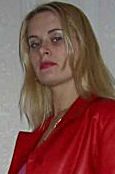 ---
Hi I am a 41 yr old man that have been curious about svetlana she found me on imatchup.com and she has never really asked for money at least not yet she has though for the past 2 months has sent either or another mans name or had sent the same letter one time she did make mention of going to get a visa so I sent her some information and gentlemen out there don't be fooled I do research on anyone whom I communicate with when on the internet first I went to http://travel.state.gov/getting_visitors_visa.html and sent this information to svetlana then I also sent her another web page http://moscow.usembassy.gov/consular/wwwhcm.html well after sending this information I didn't hear from her for about a week I have about 20 pictures of her , her dad , her mom aunt and cousin with her in some of these pictures for one reason or another I have tried to paste them with this e-mail and I can't get them to attach on imatchup.com she is found on pages 2 and 3 and 4 age varies from 26-28 lawyer to an executive all pictures are on the browse state of California I hate sending this because I trusted someone with my heart she now goes under natika on imatchup.com I have been fooled but I will not give up hope I plan on joining this site and find me a true Russian bride also good luck in your searches
---
To send your own story, please click here
Click here to support Black List

READ ALSO:

Scam-free search - GUARANTEED!

The Universal Crib On Finding A Russian Wife - the most compressed, step-by-step guidance on finding, courting and marrying a Russian woman.

ANTI-SCAM GUIDE - Secure yourself against Russian brides scams! Read how to make scammers to leave you alone, and choose the right girls from the very beginning.

Dating Scams - The real picture of international introduction industry
Scam - Article by Anatoly Neverov
Reliable Dating Services - where to look for a Russian wife
Russian dating agencies - how do they make their money?
Cheap Russian Translations - Russian-English/English-Russian translation: fast and comprehensive. You are not sure she understands what you mean? Translate your letter to Russian!