---
Anna Sevruk (Kremenchug, Ukraine)

Hi! I am single guy fro California, Los Angeles, 37 y.o. , never married, I tried t find a russian wife by dating. com, I contacted Anna Sevruk, Ukrainian beautiful girl, she refused to answer me in russian, like she cannot do it.. She wanted me to pay monney for correspondance, what is ok if she would send me her front passport page, but she refused. I think guys should be aware of her, thats why i send her pics and last letter to me. She refused to send me her postal address or passport data. Personally me, I think she does not exist and that are the pics of the model, and guys contacting me were in USA... John Peterson.
Letters:
My Dear John! I'd like to apologize at once that I didn't act as you told me and now I write you my letter in English again. Darling, I have asked the director of the Internet cafe whether it is possible to send you my letter in Russian, but unfortunately, he told me it isn't possible because the obligatory service of the Internet cafe is translation of the letters. Of course, if I had the computer at home, then it would be easy for me to do, but unfortunately, only very rich people of my country can afford to have their own computer at home. Of course, it would be better for me also to make the correspondence with you in Russian, beside that it will be much cheaper, but I can't change those rules myself and that's why I do hope you'll understand me. Sweetheart! I should tell you something about the payment for the Internet services. I use the services of the Internet cafe. This organization has some computers and the women who want to find a husband come here and make the correspondence with foreign men. These girls told me that many women have already left my country and there are many girls which are going to leave it. They have a certain man with whom they already met and these girls make all documents. All foreign men pay them the costs of the services of the Internet cafe because it is too expensive for us. The Internet cafe takes the payment for the subscription and using the computer 50$ per month and 5$ for the typing, translating and sending for one my letter. The prices are too high but they know that in any way, the foreign men pay for the correspondence and they think that this price is suitable. I think that as for money, I live in a very crazy country, but you will see it when you will come to me. In a word our correspondence will cost for me at about 100$ per month because we should write each other as much as possible to know each other better before we will meet both of us. We should make everything to be together in the future. In addition, I really want to leave my country and to have thoughtful shoulder of my man, husband and lover near me. Moreover, I want to be sure, calm near my sweet husband in happiness, and sad, to take a half of success and sufferings and to be with him all my life. Oh, yes, I forget to tell you if you transfer the money. It will be better if you do it through the Western Union there is an office in my town and all women from the Internet cafe get money this way. You can transfer money on my full name: Anna Sevruk, town- Kremenchug, country- Ukraine. Of course, if not the understanding of my parents and their help to me, then I could never apply to the Internet cafe services and wouldn't get acquainted with you ever. Although $100 is a greatest sum of money for them too, but in order their daughter will be happy and will find her best half in the world they managed to find that sum of money for me. I think you understand that as well as all parents my parents are ready to do anything in order their children will be happy, they are ready to make the sacrifice by something for our happiness. I do love my parents very much. My Dear John, if you can help me to pay for our making the correspondence, then I'll be very grateful to you for that from the bottom of my heart. I do hope that soon you'll have the opportunity to come to me and to meet with me in a real life. I understand that no communicating with the help of the letters can substitute the communication in the real life. I'll be finishing my letter to you already and will wait for your letter with the greatest impatience. I wish you to have a good day and sweet dreams. Yours Anna.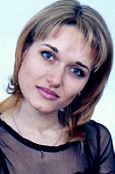 ---
Irina Kosulnikova (Karnoyarsk, Russia)

I am a single white male age 37 who is a member of some on-line match services. I was approached by this individual on Neo-Dates. com. We sent e-mails back and forth for about three weeks. Then she asked for Money to get Visa to come to US and meet me. I checked with the RWG site and it was determined to be a scam. I did not send any money, but thought this information would be useful for anyone else. Below are the e-mails that were sent to me and photos. Her e-mail address is zifirka@fromru.com. I will contact Neo-Dates.com and inform them also. Thank you, Phil, greatday21@aol.com
Letters:
Hi, I was very glad to get your reply. I came to the Internet cafe just to find some information and was looking through the sites. And suddenly my eye fell down on you. I have found your profile. I liked very much what I have seen and decided to write you. So if it is interesting for you, I believe I should tell you now more about myself. What is your name??? Well, my name is Irina, I am 29 years old. I have blue eyes and fair hair. But I try to change my image often as I always like to be different. I live in Russia, the city of Krasnoyarsk. It is not far from China, on the most east party of Russia. It is not big but very green and cosy. If you come here, you will find an ensemble of different architecture here. The e are also theatres, cinemas, cafes and many other cute places. I work as a waitress in the local bar. Though I have a higher education, I can't find job on my profession that is why I work there to be more independent. My parents are on pension already. But pensions are so small that my father works part time as a watchman in the car park. And now I would like to ask you some questions. Tell me more about yourself, please, everything you want me to know. Where do you live, what place do you work in? Tell me about your parents. Everything you write me will be interesting for me. Unfortunately, I don't have a phone and computer that is why I use the service of the Internet cafe that is why sometimes there could be delays in my replies. Hope you understand me. Waiting for your reply. Irina.
Hello, dear Phil! I was happy to hear from you again. How are you? Hope everything is Ok. Thank for your photo. I think, that you beautiful the man and you like me!!! In this letter I will try to tell you more about my life style. I like music, eading, movies very much. I often meet with my friends. Sometimes we go to the cinema or to the theatre. But sometimes I prefer just to stay at home, to read an interesting book or just to watch TV. I am fond of languages, I had a course of English in the University so I speak it rather fluently. And do you have any hobbies, what are your likes and dislikes? I never to be in other countries and to not have the familiar aliens. You maiden with whom I have correspondence!!!!! My present name Irina, but my friends and the relatives often call me in another way. I have nike name Ira or Irinchik or Anya( or Antosnka). You too can call me so. I like when me call Ira. And more it is a little about itself my growth of 171 centimeters(5 foots of 7 in.s), and weight 53 kilograms (120 pounds). My birthday of March 8. I never to be married and to not have children. I have no neither brothers nor sisters. I like sports, I like gymnastics. I visit an exercise room. ~ You know, I decided to use the service of the Internet because I have a dream to create a family. Unfortunately I was not able to find a man here in Russia. They don't care about their women and I dream about a loving and caring man. I would give him all my love and tenderness in return. Well, I will close here for now. Waiting impatiently for your next letter. Have a good day. Ira.
Hello, dear Phil!!! I liked your photo!!!!! As always I came to the Internet Center with a great pleasure. I like to get to know more and more about you. I wan to know about you as much as possible. It makes me closer to you. Dear, how do you usually rest? What do you do? What is your most favorite thing? As for me, most of I like an active rest somewhere on the nature. In summer we often go to the country side and to the houses of rest. We have a very beautiful nature and it is such a pleasure early in the morning to go to the forest, to breath the fresh air, to hear the sound of the wind. You see, I am a little bit romantic. I like to be with my friends though I have only few of them, they are true friends and we always support each other in everything. e have different kinds of sport too like football, hockey. But you have soccer ( American football ) and in Russia we have English football which is very popular in Europe. I wrote you before a little bit about city. It is really very nice. There is a central park here where I like to walk when I go to work. Also the architecture of it is very interesting. There is a Drama Theatre which impresses me with its power. I like to go there when there is a new season. Also you can find lots of memorials there. And my city is very green and clean, there are many trees here and people care about them. So you can enjoy he beauty when you walk through it. And what about you, are there any interesting places in your city? Can you tell me about them. I am just interested in everything connected with you. Miss your letters. Ira.
Hello, my dear Phil!!! I like to look at your photo!!! So, how are you today? As for me, not bad but I am sad a little bit now as I can't be near you. You know I am getting used to you so much, I already can't be without your letters. It is a great stimulus for me in the life. I like you so much and don't want to be hurt like it was once. I love one person so much and wanted to give him everything, to make him happy. But he was so unfaithful and cheated. It is a problem of many men in Russia, they drink too much and then are unfaithful to their wives. I see that you are a very good, honest person. And I am so happy I was able to meet you. You are just my treasure. I know it is not a very modest question, but can you please, tell me about your relations. Sorry for asking. But if it is not pleasant for you to talk about this, let's close this topic. Thank for a horoscope. It was very interesting to read and find out it about itself!!! Here now good weather. Every day to become all is warmer and warmer. Day become it is more and sun to shine more. We have been corresponding for some time already and already know much about each other. With each letter I feel closer to you. You are already a very important part of my life and I don't want ever to lose you. You are a wonderful person, the best I have ever known. I go to bed with the thoughts about you and get up thinking about you. I often think what you do at this or that moment. How could we do it together. I like this thoughts and fantasies. And now I would like to ask you. What are your intentions to me??????? Would you like to meet with me??????????? Do you want me to come to your place??????????? I would like to arrive to you for some days (10 or 15). I would like to have closer dialogue, that we could learn each other better. May be you think it is early now to think about it. But it is very important for me. Ok, have a good day! Yours Ira. P.S. In the last letter I send you a photo. I'm sorry if you have counted it vulgar or it was not pleasant to you. I think that men like to look at a female body. It so???? Unfortunately I do not send you today a photo because the scanner is broken also I can not send you it.
Hi, sunshine Phil!!! I feel so sad without you here. I have such a strange feeling inside. I miss you badly. I need you so much. It is not just words. It is what I feel now. I think about you all the time. I have never had this before. I haven't seen you yet but I already can't live without you, your letters. I want to touch you, to feel your warmth and tenderness… I love you… I love you!!!!!!!!!!!!!!!!!!! Hope you are not scared. It is strange for me too. But I can assure you that it is true. I am afraid to ask you this...... but what do you feel? It is very important for me. It is better to know the bitter true for me than the sweet lie.... So, please, tell me about your feelings. ~ And I think it is already time for us to decide what to do...... I could come to you and I think it is the best variant for us. Life in Russia is very dangerous. I don't want you to have any problems here. You never know what will be the other minute here. I hate it..... So, I will get to know everything about visa and how I could come to you. And I will write you about it in my next letter. Loving you Ira.
Hello, sunshine Phil!!! In the first lines of my message I want to tell you that I miss you so much. You are the most important and best part in my life. And I just adore you!!!!!!!!!!!!!! I shall stay at you how many you of it will want!!! And if you will love me and want that I have remained, I shall make it. I SHALL be WITH YOU HOW MANY YOU of IT WILL WANT!!! Well, I've got to know what I need to come to you. I need to do all the paper work to get a visa and then to buy tickets to come to you. As for visa, there is a Fiancee visa but it is not the best variant for us as we haven't met yet and we don't have the documents and pictures to improve our meeting. They will not allow me to go there as a guest but it is possible to get a Labour or visa for Work there. I can get this kind of visa very easy and quickly now. But the only problem now is that I don't have money for it ( I need american 186 dollars for visa ). It is very expensive for me and I can't find this money now. So I ask you to send it to me by Western Union as it is the most safe way to send money. For this purpose you will need my precise address: 8-16 Novaya Str., 660050, Krasnoyarsk, Russia. to Irina Kosulnikova. And in a week I will have this visa if I pay for it in some days. So everything depends on you now. I miss you so much and I want to see you as soon as it is ossible. Just think…in some weeks I will be able to hug you, to kiss you, to feel you near… Love you and think about you all the time. I love you!!!! Your loving Ira. P.S. Trust me and in some days I shall be with you.
Hi, my sunshine Phil!!!!!!!!!!! I miss you so much especially in this dull day. I have to go to work soon and will be thinking about you all the time. Thank you very much for your care. I LOVE YOU!!!!! Thank you very much for your care. I will be waiting for money. I to go to the Western Union and to me have told that it to you is necessary to know to send me money: my name Irina, surname Kosulnikova. In any Western union in Krasnoyarsk, Russia. And still that I could receive money to me is necessary MTCN (Transfer Control Number). After I shall come to you, I shall be completely yours!!!! You should solve that we shall do!!!! If it is fair, I would like sex with you!!! I hope, I to not frighten you??? I like you, you are the best man in the world!!! I LOVE YOU!!! I need you help and I ask you to send me $186 Dollars. This is a problem for me as I need to get a visa in 6 days. Or I will have to begin this process from the beginning. It is very difficult to get a visa for your country, everyone wants to put money into his pocket. They always say in an Embassy that I have to give them that or this paper and at the end they count the money I have to pay $186. It is bad of course, but this is RUSSIA. Even if it is difficult and if you can't send me money, I will be waiting with the hope for a miracle of the God. I LOVE YOU!!! I will keep this letter short, Ok? I have to go to the drug store and to buy some medicine for myself. It is rather old here and wet. So I think I've caught a cold. I have a cough and headache. But the thought about you cheers me up and warms me. So I don't feel so bad. Love you very much. Kisses and hugs. Ira.
---
Anastasia Chelombitko (Nastiya)

Scammed me out of $500.00 exactly the same way that she has others. Have friends in search of her now. International Mercenary
---
Elena Volohina (Kemorovo, Russia)

I am a 42 old divorced male from Fort Lauderdale. Several letters were sent over a two month period - sounding similar as those to Kevin - who already listed his story. Hopefully I have attached her VISA which she sent me. She also sent me pictures - the same ones you already have posted. She did take me for $600.00 which was sent Western Union on 06/30/03 as follows: Russia, Kemerovo, 650070 Molodezhnyi Prospekt, 7, 1 Alemar Bank for Elena Volohina. Today she tried to get another $400.00 supposedly from the Moscow Airport. I did confirm her flight which was real but obviously bogus for her. Hope this helps. Too bad these sicko's have to make a life this way.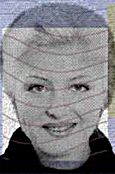 ---
Ludmila (Lyuda) Karnaushenko

I'm glad I found your service online after starting a correspondence with a Ukrainian woman called Lyuda I met on an online dating service (domeconnection.com). It's by pure coincidence that I decided to make a search for her email address (arven@sat.poltava.ua) on a search engine and I ended up being on your site. And to my surprise I was reading on your site the same emails I was receiving from her, except for the photos that where different. I'm sending you her photos hoping that they might help others who are or might become victims. One of the photos is taken from the site I used to start a correspondence (lyudaOnline.jpg), as for the second I received it in my second email from her (lyudaEmail.jpg), to what it seemed to me the two photos doesn't show the same woman, but I might be wrong to. Thank you for the service, and hopefully the next time I'll be referring to your site and services. Yours truly, Karim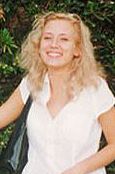 ---
Letter:
Hi nice Jeremy. Last night in building to die my father. I all time to weeping and bewildered. I can not itself to believe that my father more no on land. My father to base in morgue and burial in three days. I much terribly and I much am afraid to see my father a dead. Forgive me for my audacity. You could help and send 230 dollars. I search for and ask beside all their own colleague on work that I help. I nor when itself this did not allow, but my situation cross out Whole my pride. I came with funereal agency. And has heard what price that bury my father. Casket cost (stand)s 170 dollars. grave Cost (stand)s 95 dollars. The Catafalque cost (stand)s 58 dollars. I You do not write, how much me will cost other expenses. Me burial of my father will cost beside 390 dollars. I had their own money beside 74 dollars. But so much for little. Forgive me, but I more write You can not, beside me much powerfully pain heads and all time to weeping. If You dare me help, that send me on system western union. country Kazakhstan. city Pavlodar, a street Kilimharov 33 apartments 57. Abbvacov Ruclanu To regret I can not immediately, when will arrive , return You money. For this me will necessary time. I think that under first salary in America, I You all return. Once again forgive me, and please do not take offence on me. With thanks to You, Your Ruclanu.
Jeremy
---
Tatyana Solovyova Eremeevna (Tomsk, Russia)

My name is Israel. I am a single father of three, white American, 30 years old, and employed. This Tatyana contacted me through a profile I had posted on FriendSearch. We wrote back and forth for about two months. Finally she asked for money and I said I don't have any. At this point I became very skeptical. When a second letter came asking for money, I called the airline she was claiming to be traveling by to verify her claims. At this point I was convinced this was a scam attempt.
Letters:
Dear Wizards360, Hi. My name Tatyana. I am tired from loneliness and have decided to write to you. I search the satellite of the life for long relations. Possible having found out bout each other more we can join. I shall start to tell about myself. I'm looking for a serious relationship, so please don't reply, if you aren't serious as well. I want to find kind and reliable partner in life. With him I am ready to share all pleasures and misfortunes. Together with him we shall celebrate holidays - birthdays, Christmas and new year. We shall be pleased to arrival of spring. We shall enjoy life and to believe in the best. I believe sometime I to find him. The god will help me. I with the big pleasure shall answer your letter. You can reach me at: tanya@eshche.net and I will send you my picture. Earlier I did not use dating service, therefore I bring to you my apologies if I have made not so good. I Hope to speak with you soon, Tatyana.
Hi, my new friend, Israel! First, what I want to do - I want to apologize, that I did not answer you during long time. Please do not be angry with me. Unfortunately I had no opportunity to write to you sooner. Please forgive me for a delay. I hope you are not offended. I hope you will write me and will not hold evil. I am very glad that you have answered my letter. Thank you that you have found time for answer. I do not know what to write to you in my first letter because I never wrote letters and did not get acquainted on the Internet before. But I think will be correct if I will start to tell about me from the very beginning because I was first, who has written first letter. I really do not know as far as my life is interesting to you, but I think, if something will be not interestingly for you, you will tell me about it. Probably I should begin my letter with the most important thing as I have not told to you about it in my first message to you. Probably you will be offended when you find out that i don't live in your country. But I very much hope that it does not frighten you, because I the same lady like many other ladies living in the different countries. I the same person with heart and soul. And if your interest is not limited by distance or borders, I really will be very glad. My country - Russia. Our country is located on continent - Eurasia. Russia is very big country and occupies very big area. Capital of Russia - Moscow. I was born and I live now in village Stepanovka. In Russia the village is a small settlement in which just a few thousand, or a few hundreds inhabitants. My village - village of city type. We have the same houses as in large Russian cities. But in comparison with the big cities, our village is considered as very small village of course. Probably if you want to have the best representation about where I live, I should tell to you that my village is located close to the big city of Tomsk. It's our regional center in the Siberian Federal District. Very big city. Tomsk is located on distance of 3478 kilometers from Moscow. It is very far. In the childhood I dreamed to be a ballerina or figure skater. But at conscious age my interests have changed. When I has appeared before a choice - where to receive higher education, I have understood that I want to be a doctor. I always showed big interest to scientific knowledge of this area. On this, at that time I already knew absolutely exact that I will be doctor, and I do not regret bout my choice. My education consist of three steps. School - College - University. I began to get education in the comprehensive school. After I finished it I entered the medical college. I finished it with excellent results and entered the Medical University. At present I work in a small Dental polyclinic. I work as a dentist. Very interesting work though many my girlfriends disagree with me. I already spoke you that my name is Tatyana. But in Russia actually each name has some forms, for example such as - the reduced form or the diminutive-caressing form or pet name. On this also my names is - Tanya, Tanusha, Tanechka. Israel I promised to share with you my picture, I fulfil my promise with worry and with pleasure. In addition to a picture I want to tell that I am blonde. My height is 5 feet 6 inches. My weight is 115 pounds. And of course you should know that I am 27 years old. My birthday - on August, 10, 1975 and I will turn 28 years old. I understand that all people have various tastes and interests, but I sincerely hope that my picture and my appearance will be pleasant for you. But if my appearance doesn't conform to your tastes and interests, I will understand you, of course. I the optimist at heart and it's frequently helps me in my life. I already adult woman, and I look at a life with a philosophical shade. But as though I did not try to nspire myself that I absolutely happy woman, I cannot do it. I have fine girlfriend, I have work and an apartment. But there are things without which people cannot be happy. And for me it's not material things, but spiritual. I have written to you the first and it means that I am ready to share with you my thoughts. I am very glad and grateful to you for that that you have answered me because I have decided to take only one chance in dialogue through e-mail. And if my letter to you would remain without your answer, I think I would not use this way second time. Anyhow, I hope that you, as well as I, have interest in our dialogue, and I will wait your answer. In the end of my letter I want to ask you the most banal questions. I want to ask you what music you like, what movies you prefer and have-whether favourite film. These questions are really interesting for me because I like American movies and American music very much. I with pleasure will tell to you about it in my next letter if you really want to learn more about me. Do you like your job, Israel? Have you ever had experience in correspondence with a friend from other country? Maybe you more skilled in this plan than I'm? I thank you for your answers beforehand. If you do not want to answer these questions, please do not answer. It simply my female curiosity. I will be very grateful to you also if you share with me your pictures. I thank you beforehand. I am sorry once again that I did not answer your letter for a long time. Forgive me, but I had no opportunity to take advantage of a computer. I will explain to you later - why. With the best regards. Tatyana.
Hi, my dear friend Israel! I hope you not against if I say so. Thank you for your letter. From day to day I feel more necessity to get your letter. My mood has become better again when I have got your letter. I should say that when I have good mood my patients cry less (smile). So healthy smiles of our children now depend on your letters (smile again). Is it a sea or a lake. Have you been there? On vicinities Tomsk is a lot of lakes. But most likely you saw the river Ob. By the way, when I came to work today my mood was bad, because my girl-friend fell ill and now she is in the hospital. The saddest thing is that she has birthday today. She is 30 years old today. Unfortunately she will spend her birthday in the hospital. But have already talked with the doctor and I will be allowed to spend the evening in the her chamber. In the evening I will bake a cake, buy balloons and go to the hospital. I want very much that she have good mood on her birthday. This my best friend. By the way, she works with me in the polyclinic. As matter of fact I have only two real friends - Elena and Veronica. Elena is that lady who is in the hospital. Veronica has left to the north for three months. Her grandmother lives there. My friends are not married too. We are friends for 20 years already. Elena and I are like sisters. Elena and I like to walk. Usually we walk in the park. But also we like to spend time in Elena vegetable garden. She lives in an old wooden house. I don't know if you have seen such houses. This are he houses which were built before the second world war, in the fortieth years. These are very old houses which don't have bath and running water. So people have to take water outside in the well or in a pit. In modern world such conditions seem very terrible, but this is really so. We like to spend time in Elena vegetable garden. There she grows potato, tomatos and cucumbers not to buy them in the market, because in winter the prices of these products rise very high. Every winter Elena and I make a big Snowman by big snow balls. We make a carrot instead of nose and potatos instead of eyes. It is very funny. All neighbor's children come to see it. First time we made such a Snowman 16 years ago. Since that time we do every year. This is a tradition for us. We pour it with water to cover with ice. So it stands for the whole winter. I like Stepanovka. Many people in our village know each other. We have little buildings - maximum 4 floors. Veronica says that she wants to live in a big city. I don't know where it is better. Big city is a big traffic, fast rhythm of life, garlands of fires, lightning shop windows, high buildings, fountains, cinemas, parks, attractions, theatres. It is wonderful, of course I like it. But our village is a fresh air, a lot of trees and birds, silent and comfort no hubris and vanity inherent for big cities. We have a lot of small and large lakes and rivers. The places are very beautiful. If there were no criminal the place could be considered as a paradise. But alas, the criminal in small cities, as well as in the big cities is an integral part our life. Unfortunately criminal in Russia is situated on a very high level. But I don't want to tell about sad things. Did I tell you that I can play guitar? I like to play guitar and to sing songs. One famous musician said that a woman with a guitar looks as absurdly as a woman with a paddle. But I don't agree with him. Several times Veronica and I went to the festival of bard song. This is a place on the coast of the river where a lot of people come from all the country. At night the coast is covered by thousand lights from fires. Huge raft having the form of a guitar is established right on water and everybody who desires sing songs together with famous bard singers. This is a unique festival. I have to finish my letter. I don't want but I have to. Today when I will come to Elena we will speak about you. She likes to ask about you and I like to tell her. I wanted to ask you what makes you happy Israel? What was the best gift from a woman you got? Sincerely yours and with best wishes. Tatyana.
Hi, Israel I am very glad that you have written me. Thank you very much. I like your letters very much and wait for them every day. > Will it be possible for you to one day have a computer in your >flat? In the near future it is impossible. The computer is very expensive in Russia. > What future do you dream of? I think, that is fine if we shall meet. Today there was very strong downpour at night. The rain poured all the night long. In the morning when I go in the street I have seen that all footpaths and roads completely are covered by pools of water. But I like such weather. When our city is covered with a veil of rains, all people gloomy and sad. It's strangely, but weather so influenced on mood of people. People do not notice beauty which surrounded them. But only not I. In me such weather wakens the big energy and fine mood. I remember once upon a time I have suggested to Victoria to walk, when in the street was a strong rain. But she is surprised spoke: "In the street a puddles, the rain and a wind. I am not a lunatic to walk in such weather. I shall better sit at home and to watch TV. " Then I have told to my girlfriend that it is necessary to be able to search for the positive moments in negative. And necessary to be able to enjoy what you have at resent. I have described to her the rain so, how I see it. After she has listened to me, we at once have gone to walk. I like all seasons. I like autumn in Stepanovka. Yellow leaves, gold trees. It is so wonderful to walk in the park and to listen how leaves rustle under feet, and to feel in the air the smell of arriving winter. And clouds floating in the sky; and irds are departing to the warm grounds. And at night the sky begins to cry. The rain knocks on windows and roofs. A lightning illuminates for shares of econd the empty streets. It is fine. In such weather it would be desirable to appear in a small room with a warm fireplace. Weak light and singing of a cricket. And if near there will be a beloved - it will be paradise. How you think Israel? What can be finer than romantic evening in rainy day? I at all do not know what season I like more. As well as all people, I wait for the summer in the winter, and in the summer I wait for the inter. But all the same Siberian winter is delightful. All the world around is white. Only ur-trees with the green clothes heat a look. And falls of snow bewitches. Especially in the evening. Flows of light from a window, and on a background of black sky, small snowflakes are similar to stars. If during this moment for a long time you look at the sky - it seems that you flies through these wonderful snowflakes towards something unknown. I like spring in Stepanovka. The world as though is born again. Air is filled with freshness. All troubles and failures thawed together with snow. The sounds of the baby birds chirping for the first time. Summer is a fine mood, the desire to learn the world, to have a rest and enjoy life. I feel that I rambling on. Forgive me. Simply now I have romantic mood. Israel. I want to share with you a picture, but I hope this picture will not offend you. You a first man who will see this picture. I hope you will not think that I lead a dissolute life. In Russia each lady dreams to make a similar picture. And many ladies make such pictures only for themselves. Veronika about which I told to you, worked in a photographic studio. She has made this picture. But I showed nobody it. But Veronika has told to me that it beautifully and I should share it with you Israel. And I feel that I am ready to do it. Sincerely, Tatyana.
Hi my friend, Israel!!!! I am very glad that you have written. Many thanks. You have again raised my mood and have placed a happy smile on my face. You have not told me if coming to America is something you dream of. Your life in Russia sounds like a good one. Only needing someone to love and love you.
If I shall be married with the good person to me it is indifferent in what country with him to live. You could live in Russia? By the way Israel, today I went to job being absolutely confident that you write to me today. Earlier I always went with an thought that you probably yet have not written, but today for the first time I went with an hought that your letter waits for me already. I went on the street and I smiled. I could not hide my smile. People which passed near to me looked back on me. Ladies in Russia smile rarely, because life is filled with different problems, cares, difficulties and obstacles. All this prevails over little fortunes which the lady has in her life. In Russia the lady stands on the same stair as the man already for a long time. She can do the same work as the man can. Very often In Russia the lady does the man's work - the heavy physical work. In the 19th century one Russian poet wrote about Russian woman: "Russian woman can enter in the burning house and she can stop frightened horse running towards her". The only thing she lacks is simple warm and caress, which she wants to receive from a man. This is the problem of Russian men. The Russian lady does everything for the man but doesn't get anything from him. All what she needs is at least a couple of tender words and gentle touching of his hands. Is it really so difficult? Is it really difficult to present your lady a romantic evening and a supper with candles? In Russia as a rule such gift give lady for a man, but not a man for lady. When a woman carry heavy bags in the street no man will help her, he will only turn his look away and go farther. That's why the Russian lady never feels happy at her heart. You say that I am beautiful. In Russia I am not considered like a eautiful lady. Russian men, practically all of them, usually treat to ladies disrespectfully. They consider that woman only have to work, to cook, to wash cloths and entertain the man when he wants. For the Russian man it is a usual thing to offend a woman. I like to cook and to wash cloths but sometimes I would like to receive simple caress, love and attention. I don't want to offend all the men. Of course there are good men in Russia, but there are few of them. Men frequently speak dirty words (not normative lexicon) when speak with lady and consider that in it there is nothing bad. I had boyfriend. We had good time together. He was kind. But he liked to drink. When he got drunk he became an absolutely other person. He talked with me with bad and dirty words. The time assed and his love to alcohol became a habit. He became another person - rude and evil. Has taken a great interest in beating me, frequently struck and knocked me by hands and the next day he smiled and talked with me as if nothing had happened. I began to be afraid of him and and I have left him. My soul was wounded very much. After this I couldn't make myself get acquainted with nother man. Now I don't trust Russian men. I am afraid to give my love but get in lieu thereof the roughness. If you have disagreements with lady, you can apply roughness? Do you capable to transform quarrel into the peace, pleasure and a smile? Your Tatyana.
Hi my Israel! Thanks for your letter. My heart calms down when I receive your letter. > Do you have a telephone at your flat? No. You can tell to me your number phone? I shall call you from a public telephone booth. Today I speculate about you and about me. It so is surprising. As a matter of fact we live on the different sides of our planet, but we so are similar. I never was even outside of my country. To travel outside the seas and oceans for me in general outside a reality. I cannot imagine it as though I not tried. And always, as likely many people Never seeing anything except for native house, I console myself by thought, that you have the same blue sky and the same life. Maybe life behind ocean is more cheerful and rich, paints are brighter and the summer is warmer. But also as here, people cry when they feel a pain, people suffer when lose close people, women in torments give birth to children. It is identical everywhere. You and I have the same cares and problems. Every day I try to imagine that occurs in your heart, do you worry or not, do you think of me or not, do you imagine us or not. I look in a window, there, where the sky and the ground merge in a single whole. I try to be lost in this imagined world, I try to weaken my sight, that all what I see became indistinct, dim. And then your image has emerged before my eyes. And I already see how you go along the street though I absolutely have no idea what your street look like. But I see you, I see as you smile, as at cinema in the slowed down action you come nearer to me, and your image becomes more and more precise. You speak something but I do not hear you. But I read on your lips, and my heart with fatal delight understands what you speak me. And these your words burn me from within. During the some moment I so sink in this world of illusions that I cease to understand where a reality. But the next second all breaks off and again before my eyes the grey sky, the white ground and people which at all do not suspect what occurs in my heart. It is so unusual to me, and in same time I feel so conveniently as if I know you the whole eternity. And I am sure that it not accidentally. And it is not important what waits for me in the nearest future, I know that I already have found remarkable, kind and good a man and a friend. And if I will see him, if I meet him and I can look in his eyes, I can tell to him everything what I cannot tell in letters, I will be madly happy. Now, today, this minute not important, where will bring me this way. I know that it is true road. I live not the future,- I live today, and exactly today I live by bright and happy life. I should finish the letter. In relations with lady are you a dominating part? I have in view of - you like more to be the leader and to make all decisions personally or you like to discuss questions with lady and to make a decision together? If some lady flirted with you but you were married, how would you respond to this lady? I send you a picture. It I on coast of the river Ob in the last September. Your Tatyana.
Hi my lion Israel! Now every day and every night you - in my apartment. You do not understand? Now I will explain. I have the big soft toy. It's the big lion with a long tail and a dense mane. This lion so charming. I have only this toy and I very much love my lion. My girlfriend always asked me: " What name of your lion? " I constantly thought what name to give him, but could not to think up. My girlfriend offered many names, but any name was not pleasant to me. I do not know why. But yesterday when I went to bed as usually I have put my lion near to me. I looked at him and thought of you. And I have told - Good Night Israel! And during this moment I have understood that I have found the best name for my lion. This name - Israel! I was so glad. This name so combined with my lion! Now he always near to me. I look at him and I think of you. It so is amusing. Today I have told about it to Elena. We laughed long time. She has told: " It is good that your toy - a lion. If your toy would be an ostrich or the elephant, hardly you would give to such toy the name Israel! " It was very cheerful. By the way, to write to you this letter I has put many efforts. Do you want to know why? Anyhow I shall ell to you. Today I for the first time was late for work. I always wake up when my alarm clock calls. But today I did not hear an alarm clock, because in sleep I see you Israel. I have woken up with a smile on the face. But when I have looked at hours, to me became even more cheerful, because I never slept so long time in the morning. Usually I wake up at 6:30. In job I must arrive in 8:00. But today I have woken up at 8:20. I began to gather quickly and had not breakfast at all, because my boss does not like when workers are late for work. I very much hurried up, but all the same I was very glad, because in dream I saw you Israel. I very quickly ran along the street. But I have smiled and have told:"I saw in the dream Israel!" It was very cheerful. Should tell that in my profession my hands should be always in an ideal condition. My hands should not shiver or any inconveniences because any my careless movement can cause many troubles for the patient, is especially if it is small children. > I need your mailing address. I very much you ask to not send me anything. Because it awfully works here. Mail has constant losses and delays. Solovyova Tatyana Eremeevna Irkutski trakt 102-1 634050 Tomsk Russia Do you like to speak gentle words to lady? How important would it be to you if you were married, to say I love you to your spouse and how often do you think it needs to be said? Would you like lady frequently spoke you about her feelings and about her love, or you do not like to hear such words frequently? Oh! I should finish. Your Tatyana.
Hi my prince from a fairy tale! Hi my king from a real life! Hi my Israel! Thanks for your letter. I am very glad. I now always cheerful because I think of you. The thought about you warm me. Today is a very important day. I worry very much. Today I got a invitation on the conversation with the commission which deals with giving visas. It is the most important in the process of getting visa. The commission will make a final decision after the conversation - to give me visa or not. The conversation is very difficult but I have prepared. This is a difficult test which I have to pass. But I am ready. I want to meet you very much and my desire will help me. Where there is a will there is a way. I am helped by children from a orphanage. They with the help of tutors which know me many years, have written letters for the commission to support of me, the petition and the characteristic. It will help me when the commission will make a decision. Today also I will have the big medical inspection. It is necessary for receiving the visa. I am sure that all will be OK. Israel, I am very much impressed with your verses. It is pleasant for me very much. I like these lines. These have lodged deeply in my heart. I should tell to you what happened today at night. Today there was an awful night. At night when I already slept, I have heard some squeak. Someone tried to open my door. I have heard that someone tries to open the lock in my oor. I very much was frightened. I did not know what to do. I have risen, but could not pronounce any word. I very much was frightened and afraid to approach to a door. Legs did not obey me. Me as though has paralysed. Then this sound has disappeared, but the one who was behind a door apparently began to try to break a door. The tree crackled and crunched. I have begun to cry and did not know what to do. I always counted myself courageous, but during that moment I have become puzzled. The door already has almost opened, because the door-jamb has already broken. But then suddenly all has stopped. Probably he was frightened off by someone. I sat on a bed and have been very much frightened. I have included light. I knew that if someone will want to penetrate into my apartment, I cannot call somebody to the aid at all because I at all have no phone. A door in my apartment very old and not strong. In our city very much frequently plunder apartments. And not only when owners are not present a house but also when an at home somebody is. It is enough to open a door. Plunder in masks. It do the young guys, which 16 - 18 years old. A bulk from them - addicts. They at all do not choose is it rich apartment or not. Take away everything, that it is possible to sell. Even old things. They have special metal mounts which insert between a door and a jamb and break a door. By radio constantly warn, that people did not open a door not to familiar people. I very much was frightened. My heart beat with mad speed. You do not represent, as it is terrible to live, when anybody beside is not present and nobody can protect. I have felt completely defenceless. I thought of you. Thought, that you now there, far, and at all do not know, how to me it is terrible now. I lain in a bed with included light and thought of you. I could not fall asleep more this night. It was bad night. But now everything is all right. I shall finish my letter. I need you and I dream to be with you Israel. I send you a picture. It I in my apartment. February 2003. Elena has told, that it is a good picture. I send you all my tenderness and love. Kiss you 1000 times. Your Tatyana.
Hi, my LOVE. There is a fine news to me and to you - I have received the visa. I will receive a vacation on June, 2. Today I went to the company which reserves airway tickets. I asked them how I can reach Portland (PDX) and how much it costs. They answered me that the ticket costs $ 982 USD. I asked them to find cheaper tickets, because this price is expensive for me. They answered that they had a cheaper ticket and the beginning of the flight 9-July-03. It costs $ 936 USD. I asked them to reserve a ticket. But they refused, because they have a lot of clients at this time and they can't reserve my ticket without advance payment. I spoke with them for a long time and asked to reserve the ticket for me without advance payment but they didn't agree. Then I wondered if it is possible to pay a part of the money now and the other part later. They didn't agree. I spoke with them for a long time and I managed to persuade them. They agreed. We agreed that I would pay a part of the price today and the other part later. I paid $ 380 USD. But it was little for an initial payment. Then I went to the pawnshop and pawned my silver and gold embellishments for $ 132 USD. It was my last money. The number of the flight on which I reserved the ticket is 323 Aeroflot-Russian International Airlines The time of departure from Moscow is 12.25 pm. The time of arrival in Portland is 2.49 pm. I will arrive a plan in Seattle (SEA), number of the flight 2129 OPERATED BY HORIZON AIR After this I will fly to Portland, to you. It is very difficult for me to tell you about it. But I have done everything what I could. I paid visa. I paid a part of the ticket. But this money is not enough. I didn't want to burden you. I wanted to reach you with my own money but unfortunately I failed. Now I have to pay the remaining part. It is only $ 424 USD. I have to pay this money before 4-July-03 evening. Otherwise I will lose my money and ornaments. If you need me, if you trust me and if you want to see me, please, send the money for the ticket before 4-July-03 evening. I understand that it is a difficult decision for you, but we must trust each other. Any union without trust is impossible if it is a union of wife and husband or union of boy-friend and girl-friend or union of business partners. I don't want to be hypocritical. That's why I want to tell you following: I do not think that you would like to give the love to the woman whom you won't trust. Also I would not like to give my love to the man which I won't trust. It's a first check for us. And much depends upon it, may be everything. We must trust each other. That's why I was the first who made the first step. Step to you. Of course if you don't want, you can not help me. It is bad but not fatal. I will lose my money. IT IS BAD TOO BUT NOT FATAL TOO. I paid $335 USD for making visa, and I paid a part of the ticket- $ 512 USD. It is big money for me, but I TOLD YOU ALREADY THAT MONEY IS NOT THE MAIN THING IN THE LIFE. But I trust you, and I know that YOU ARE A MAN OF HONOUR AND YOU ARE A GENTLEMAN. I don't want you top doubt in my honesty and that's why I am sending you the view of my visa. If you can help me I send you my coordinates. My girlfriend has told that you can help me with the help of some system. I have addressed in the nearest bank. To me have told that they have system the Money. Gram. They have told that It is very convenient office for me. There is other remittance system, but at present unfortunately it works not always because at present there is made some renovation and upgrade of the equipment and signalizing system. But system of Money. Gram works always and reliably. I give you necessary elements for sending money with the help of Money. Gram. OJSC URALSIB 11a FRUNZE PROSPECT TOMSK, 634029 RUSSIAN FEDERATION for Tatyana Solovyova. To get the money, I should tell to employee of bank your full name, full address, exact sum which I should receive and some confidential numbers (Money Transfer Control Number). This number to you will give in your bank if you will send your help. Please forgive to me all my words. I speak so because I am in despair and confusion. Now, when only one step is separated us, I am afraid. I am afraid that you will not help, and all my diligence will have no use. I need you and I want to be with you and the word of honor, your help is necessary for me. I have not calculated my forces. But together we are much stronger. We will pass through difficulties and barrier, it is much easier to do it together. I want to present you all my infinite love and fidelity. I understand that it is the big money for you. I did not want to ask you. I thought that I can make all itself. The loneliness has made me strong. I have got used to live without help, and to rely only on myself. I ask somebody for help very seldom, but now I ask you to help me. I have made a step forward. Make your step towards me. I hope that I have not offended you something. I need you and I trust you. I know, that you will not throw me now when there is only one step between us. I am waiting for your reply. Kiss you. Your Tatyana.
Hi Israel! I waited your letter with alarm in heart and now I understand why. Your letter has killed me. Of course I am guilty in it. I knew that I should rely only not myself. In Russia of lady always rely only on her forces because a man never helps lady. But I thought that you another. I understand that you have no money. But I have given all what I had for our meeting. I was helped by Elena, I have sold dear to me things. I did not want to ask you. But now I stand in front of necessity to address to you, but you so easily can refuse that dream which heated our hearts so for a long time. I understand that if I have made all, you would be happy. But why you do not want to try to help me. You are last person to whom I has addressed for the help, but not the first. I wanted to make for you a surprise. But I could not. I expected that I can convince my boss to give me vacation money now. If would I received this money now, I would pay my travel completely. But I was refused. Also I have been compelled to buy a new door in my apartment. I have prepared this money for the ticket. But I cannot leave my apartment with a bad door. You cannot imagine as far as it dangerously. I will not be humiliated and to fall on knees. If you cannot help, I will not implore you any more. I understand you. But I want that you knew, that my feelings is real. Maybe you do not trust and doubt of my feelings, but this your business. But people are different. It was the first stage. And to pass further, it is necessary to meet. I really wanted to meet you and to spend together some the happiest days in my life. It really must were be the most happiest days in my life. In my life were just a few happy moments. I do not know what would be after our meeting, but I am sure that it there were the happiest days for me. And for the sake of these several days with you I have given to hands of destiny everything what I had. Only for the sake of a meeting. I have given everything, what I had - for the sake of you. You speak about money. Probably you cannot understand it, but for me it is very big money! But I did not reflect on it. Never in a life I did such desperate and courageous steps towards to my happiness. I was collected boldness and have made it. But it not enough. I have got used to live without the help. But there are moments when I really need help. In it there is nothing surprising. I not omnipotent. I the person. I lady. And if I ask about the help a man I am not ashamed it. If I have made all itself, you would be glad much more? Lady always should be strong? What for there are men? To have sex with women and to drink beer with friends? Men exist to help the woman. Russian women do not know what is the help. Russian women are strong and proud. I never asked anybody to help, I always did all what in my forces and never complained of my distress. Pride did not allow me. But I not the magician. I have addressed to you because I have felt that you another the man, not as all. I have overcome myself and have addressed to you for the help. I not the God and not all in this world depends on me. And if I ask the help, it only because I really need in help. I understand that for you is the big money. I have given all that I have for the sake of you. Forgive me. I did not want to cause you inconvenience. I have overcome so many difficulties to achieve our meeting. It was very difficult. But I was mistaken. It's a pity. Please forgive me. I knew that should make all itself. I knew that it is impossible to hope on the aid. But I am not ashamed, that asked you about the help. I was happy all this time. I wanted to make a surprise for you and could not. I wanted to give you my love and could not. I have stumbled and have fallen, but you have not submitted to me your hand to help me get up on legs. Tatyana!
Hi My Dearest Israel! There are only a few days up to our meeting. Soon I will sit in a train and it will carry me in afar. But I only will be glad. I shall look out of the window and enjoy. I will think of you and about me. I will think of what will be then when I will see you. Today in your country a great holiday. I want to congratulate you and all your country with Independence Day. Your country has deserved this holiday and is glad, that Americans free and proud people. I wish you this significant day the world, happiness and pleasure. Israel, you should not me send any money. I took it at Elena. But I she have told, if we shall marry, it is a gift on wedding. If we shall not marry, I should give this money to her. But the most important, that I can arrive to you. WE SHALL MEET!!! You it is glad? Now I on a vacation, but I shall come in a polyclinic to write to you letters. Your love is the air that breathes life in my body. It is the sunshine in my soul. The rain that creates rivers of emotion, that flows within me from head to toe. Your love is the warm hand that lifts me out of myself and into a world unknown till now. Leaving past sorrows behind, we will awaken in our dream together. A new beginning, a new world, with limitless possibilities. All things we thought were valuable are meaningless now. For in our love, we have found the treasures of the heart and soul. Our ways and means that had guided us well, no longer serve two hearts that are now one. We will be as innocent children, needing to taste, touch, and smell all these new things. And as adolescents, we shall taste the fruits of the flesh as if for the first time, like Adam and Eve once felt in the Garden of Eden. It will be a paradise we have never known before. With gentle caress', and kissing of lips, our passions will grow. Our hearts will beat faster. And when time stands still, we will unite mind, and soul. Our hearts will beat as one. It is then we will truly know, that we have finally found each other, and our love will forever grow. Many hugs and kisses. Tatyana.
Hi Israel! I in Moscow, at the airport. I have arrived to Moscow and at once from railway station have gone to the airport. I have decided to have registration at once to not worry. I have gone to a department of registration of tickets and the control of luggage. But I was in a shock when to me have informed awful news. I don't know if you heard or not, that in Moscow Saturday at the big Rock - festival where there was a huge quantity of peace inhabitants, several chechen terrorists have blown up bombs and 20 peace inhabitants and children were killed, several hundreds person have been brought to clinics with heavy wounds. It is awful news. Russian government and many administrations have received recently many threats from the terrorist organizations. Because of these numerous threats, because of tense onditions in the world and in connection with with yesterday's act of terrorism in Moscow, airline have entered a new rules for Russian people - insurance payment. If I the citizen of Russia, I must pay insurance, and only in this case I can sit in the plane and to leave Russia. The given sum will return in case of safe arrival of the plane up to destination. I was in a trance from such news. When I bought the ticket, I have not been informed. I have gone to a department of an information. I have told that it illegally because I have not been informed beforehand. They informed, that airline have entered this rule recently, but not for the first time, because the situation in the world and in Russia is estimated as dangerous, and this rule is always entered at the period f he greatest activity of the armed terrorist formations. They answered that these laws are thought out not by them and if I have complaint, I should address to top management. They have told that such rules and they cannot help me. Here now all people in mourning. I could not shout and argue because the grief about our killed people and children has grasped hearts of all people. Now here ome people tried to dispute this decision of the government, but basically all people have simply agreed. I should pay $240 USD. The given sum will be returned to me by representative of Russian airlines after successful arrival. Please, as soon as possible send money. You receive this money back after my arrival to you if the plane will not fall. But I think that it will not take place. You can use system of Western Union because here there is several banks which uses this system of a remittance and I can receive your money. I write to you now and my nerves on a limit. I returned my ticket to airline because I cannot pay insurance. I have received the formal notice according to which I should pay insurance to leave my country according to the new law. Now as well as several others Russian, I have been removed from registration. It is made by the Russian airlines because In the Russian Duma has been released such decree. It is a temporary rule and probable it will work till official announcement about recession of terrorist activity. When I will pay insurance I will receive ticket on nearest flight in this day. I cannot write much because I use the Internet of cafe. I should spend night in Moscow in a waiting room. It is much more terrible than I thought. Tomorrow I again will take advantage of services of Internet - cafe to receive your letter. I am so frightened. I cannot be in Moscow for a long time, because I have no money for a meal and a for the night lodging. I only have slightly meal which I took in Tomsk for my trip in a train. Now already evening. I should pay nsurance as soon as possible because I cannot be in Moscow for a long time. It is so terrible. But I try to keep calmness. Tatyana. P.S. One address bank ALFA BANK 3,BUILDING 1, ALABYANA STREET MOSCOW , 125057 7 ) (95 ) 7862415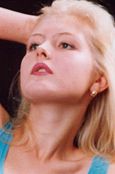 ---
Svetlana (Perm, Russia)

My name is Chris Rijvers from Breda, Netherlands. I'm 25 years old and single. I was approached through Matchclick where I in the past had left an advertisement. She reacted to this advertisement and left her email-address. I reacted and she send me a picture. As most scammers she fell in love with me fairly quick, all things I said were terrific and she was warmed by my letters. Unlike other scammers she did answer most of my questions, but she certainly left some gaps. I tried to find if she had some advertisements on the internet which I could read and thats when I found the blacklist. Some story sounded really similar to my story, but there was no mention of money in my letters, so I kept an open mind. I did however become suspicious when she told me she was a virgin. Very little chance of that! I did tell her about trust over the internet. She told me a story about a man who cheated a Russian girl, so she would be careful too. She asked me for my knowledge and I told her about the money transfer for visa stories. This did not scare her off apparently. She continued sending letters to me. But she was working her way up to wanting to meet me. In reading her final letter I decided to copy a whole sentence from her letter and pasting it in Google. It brought me to the blacklist gain. Blackpage 39 to be exact: a Miss Natasha Kuvshinova (Ekaterinburg, Russia). In her letters I found a few other passages which were very familiar to me. Then I searched for a part of a poem she sent me. Bingo again: Miss Elvira Savinceva (Ekaterinburg, Sovetskay) on blackpage114. There were even more passages, which literally fitted the letters Svetlana sent me. Things about a play with children and her mother going to the doctor. This obviously was the prove I needed. I was scammed. Luckily for I wasnt in the money transferring state, so I can be thankful for that. Hopefully this helps some of you out there. Also there is one other thing. I dont know if its relevant but all her letters were dated 1993. So if anyone gets letter dating then should consider that this is the same person.
Letters:
Hello my new friend! My name is Svetlana. I have Russian nationality. I have higher education. I have hazel eyes, brunette fascinating, respectable, intelligent and good-natured. By character me attentive, patient, and generous and faithfulness is my trait. I don.t smoke and drink. I love classical music, opera and modern music. I like to go to the museum, theater. I love naturalness. That's why I prefer inner beauty. The physical attractiveness had passing by the time, but that what radiated your eyes is the real beauty. I am passionate, energetic and like to experiment. Also I very like to cook and to dance modern and national dances of various people. With best regards, Svetlana. P.S. I ask you, that you write me on mine E-mail adress: ladyruss_679@mail333.com I ask you, that you write me Yours E-mail adress: ?????? Only then, I can send you my photo. I wait to you... xo - xo - xo - xo - xo - xo - xo - xo - xo - xo - xo
Hi my friend Chris. Tue, 1 Jul 2003 13:29:07 +0400 I am pleased to read your letter, thanks, which you write to me! I very much would be Like to find out concerning you more. Now it is a little concerning me: I live in Perm city, Russia, My birthday of December 15 1975. Well, my body height of 170 centimetres and eight of 48 kg I think you my photos. I shall send certainly you even a lot of my photos. Please, send to me your photos, WELL? I shall be very pleased to see them. I am single, and I have no children. My favorite colour is red. You know, unfortunately, that I have no the telephone at home, for this reason you could not to invoke me. So, also I very much like sports competitions and everything, that to this is connected, I - engaged gymnastics, I very much like a The able-bodied image of life and I think, which everyone should it like. I can speak English tongue a little. I had Never in America, but it will not be a good lesson, I think, to study the Englishmen. Yes? I work as the seater in the "children's house" (I don't know exactly how it is said in english, but in russian we call it in this way). Here in Russia many children have no parents, or the parents can not take care of their children, and some times the state incurs care of them and creates "children's houses", but the children's house never becomes native & that's why I'm trying to give them all my love & care. I do see how It's difficult for children to live without parental caress and love. I like to dance!!! For us in Russia it - spring. I on life the pleasure The man. I want to find to me immediately companion of life, with which I would lead rest From life. In a choice I do not want to do. I would like, it well has found out concerning the friend the friend. My lists are very serious. I now live with the mum. She most The good woman. Today I have said to the mum, that to me the man has answered. She has said That is it well. But she, while in it does not trust. All this seem to the mum much more. We with her as two The people, which goes on a labyrinth. At the end of which we shall meet, or we shall not meet. But I Think, that for us everyone will be good, also we shall understand each other. It is good, with which you choose to be Cautious in to study me, I think, that is it is, as it should be. I can not do the promise it The future will hold for us, but I shall help you to study more concerning me. I never was wedding. I Have no own children. I would like to find the worthy companion of life. I was badly to feel The computer but I to study in it. I work in one shop as the cashier. For me maximum education. I in The sending to you of the letters should use a translation program. I now to hunt on courses on analysis English tongue. I think, that we should understand and dismantle the friend the friend and then meet Mine a favourite dish this fried meat with macaroni. It very simple and it is very tasty. It Is very tasty. I like to cook a soup. I know many different prescriptions for good Nutrition. Me still to similar government a pie of honey. It also is very tasty. I like roses, tulips, has increased. I Am bad to feel the computer. The letters to write to you I enter in internetcafe. There is a service The Internet. I to hunt on activity 7 times per one week. In free time I like to listen to music. To music I listen Any other business in dependence on mood. I never to be wedding. I want to frame good. Probably we become The good friends or are more, if we are very successful. As with you my period of validity is carried very much out very much spent. Small free time. So that my representation days were filled with these problems. When I have free time from My order concerning services, I am usually transfered I am substituted somewhere for my own activity, so that I had Any there is a lot of time for my own pleasure this year. I hope, to what I to not sound similarly to, I complain. Even That I am carried out is maintained, it very much renumerates for me. I am simple I have business a part of my time now for greater Compensation after that in the future. In an exchange I feel, that I shall have the much greater control concerning my period of validity after that in the future, As I shall be my own flexure . On personal norm I would like to find mine The husband of section my period of validity of second. I was not successful enough to find the man for me. I wish to Find the man, who will believe strictly in exact adjustment and quenching for a period of validity. I know, that It there will be difficult job, but I shall be executed is transferred to this purpose. I Will try to form the strong obligations of trust and communication with you and to be good The mother of our future children. I would hope, that your purposes will be similar, I would like to hear yours Ideas, that you wish during the future. I hope, that you find my words of interest and that is it is Beginning to help to you to know me little bit better. I wait the answer from you again. Your friend, Svetlana.
Hi my dear Chris. Wed, 2 Jul 2003 15:33:26 +0400 I was very glad to receive from you the Letter, It simply has struck me you the remarkable man, if we shall like each other I of the ladies you the present love, all my ideas even are now directed only on you. I simply search for love. What you think in this occasion? It is a little about itself. I love to prepare food, I like home businesses, is especial if I shall make this all for favourite the man. My favourite colour red. In free from work time I sometimes go in clubs, but it happens seldom, basically I prefer rest on a nature, on a coast of beautiful lake. At us a beautiful nature, but also the city has many beautiful monuments of architecture, beautiful museum. To me to like to go in museums, but it to not speak that I am old-fashioned. Sometimes I love the noisy companies, good friends. But for me main it is family. I dream to create a warm home cosiness and happy family, in which we completely trusted each other, care and mutual understanding. Soon I have killed meal to the aunt, she is very good woman, her husband in Afghanistan, but she has remained to him on always. I want to tell her about you. So I shall finish the letter to you. Having wished all most good. The god with us. Good day Svetlana.
Hi my fond friend Chris. Thu, 3 Jul 2003 17:00:04 +0400 I so happy to receive the letter from you. Your letter contains a lot of high temperature and mine is heated up, I soul. With each your letter I feel, that you are very interesting to me. I want to know you ever more and more. Chris big you thank for your remarkable picture, you perfectly look! I had before unfortunate love and I was disappointed with Russian men and I think, that people of other country are more romantic and are careful. There is no I have no such familiar which married the foreigner, but I heard, that they are very happy. I saw on Matchclick many people, but your structure to me have liked most of all. I very much love to go for a walk on a nature. Still very much I love to cooking , to think up new and it turns out is very tasty. Today to us called to the grandfather from village and has named us production in village. I never spoke with him, but he can not independently to present also for us to village. I to you shall not inform rather village sauna slightly. This such room, with which is made of a tree. There in wipe there is a government. When you throw wood of fire what to be flared a rock. Then you to throw water of a rock, that to be hidden of pairs. You to jump up by a broom and it are very good. To me very much to love to jump up sauna the winter is especial. You leave the ambassador sauna and to jump up snow. This pleasant sensation. Inform me more concerning a way of life. How you carry spend the time? I very much wait your letter. Yours Svetlana.
Greetings my dear Chris! Fri, 4 Jul 2003 18:34:32 +0400 I very much like to read yours letters and they eliver to me a lot of pleasures. With each your letter I begin understand that at us with you can that that will turn out. Chris yes at us show the English elecasts, for example Mr. Bin and of Show Benny Hill. I very much like classical music. My purpose of life it to get family and to have children. I already more reflect on ours with you the relations more seriously. My opinion is those, I consider that most important between the man and woman this complete trust, I hate when the people deceive each other. As I consider in what that the moment we of life to accept the conciliatory proposals, you see it too is the important part of the relation between the man and woman. You probably think that I the very serious man, but it not so, I simply do not want to be mistaken in a choice of the future husband and liking man. At the given moment my feelings to YOU already that that more than friendly. To your words I begin to understand that you the honor man. Your words which you write me warm my soul and heart. It so is wonderful when there is in this world a man to which I is not indifferent. It is pleasant to me so to receive from you the letters and feelings which I thus test to not pass by words. Probably on it I shall finish and with the large impatience Separately you are grateful a map which to you to me has sent. She very much has liked to me. It is very pleasant to me to learn that we by mutual understanding each other, you see it is the very important fact in ours with you the relations. If we want to create strong union, we should trust and understand each other in all I feel fine, concerning me can not worry with me that's all right. Today I have received from us at job wages. To you probably will be ridiculous but I had made sixty dollars. Well good we shall not speak about problems which rise on our way. Write to me as it is possible more often, I very much like to read your letters, they install in me any pleasure in life, to believe in that that at me somewhere away there is liked a man, the mood at once raises, it would be desirable to live and to believe in that that we when be we shall meet. I shall wait for your answer today. Many times you a kiss and from the bottom of the heart I embrace. You in my heart each minute. At me even such feeling, that I have received a charge of the large energy for all day. Write to me about the work. I would like to know about you all, what at you the most favorite dish, than you love to be engaged in free from work time. Lovely I want to tell, that I have chosen in you soul superior others in love, in mercy, in mighty desire to love and to bring happiness. And please, with me be honor. You see the deceit breaks huge quantity of families. Today I shall visit church and I shall be asked for us. Be healthy and in a good arrangement of spirit, know that you always in my heart. The fidelity nd caress is necessary to you? I have selected destiny of a fidelity, as closest to my nature. Will be sure. Vainly speak, that the love is blind; True in that fond is indifferent to those or other lacks, which he perfectly sees, if only it seemed, that he finds in the man that for him most important. And it in you is. As I would like to see us together, evenings, in a room. We would start with you long conversation, one that I love; we would touch the people, things seen for day. Recently has found east love treatise and would like him to you to read - Three sources have inclinations of the man: soul reason a body. An inclination of souls derive friendship. An inclination of mind derive respect. An inclination of a body derive desire. The connection of three inclinations derives love. I shall wait for your letter. Yours faithfully Svetlana.
Hi my love Chris. Sat, 5 Jul 2003 13:45:01 +0400 I was very pleased to accept from you the message. When I read your message, in me even were on eyes of tear of pleasure. I see, that we are necessary the friend the friend. Not seldom I visit church, and about me ask about you and our about an occurring. How are you there without me? I here very much without you the people. You in ideas always with me. You show very strong interest to me it very pleasantly to feel. I began very much to think of us with you, which waits for us forward. Write to me all questions, which you interest. I shall be very pleased to answer to you them. You now, second man in this world, that to me is necessary most of all. The first man my mum. I very much hope that that our occurring rate the future is carried spent. I am very grateful to you, that you believe me. Through the Internet it - as that is not natural, we should take each other in arms and view the friend the friend in eyes and to speak concerning it, as the world is perfect. In me very good mood. I want to know all. To me you are very important. When I began to correspond with you, I had that hope, that in us with you everyone will be good. With each your message I have understood, that I have found, that the man, that to me is necessary. I as well as you want to see, that you will believe to me very faster it, it would be desirable. I want to capture you tenderness. I examine that building the spiritual emotional establishment of the man is exact and it is meaningful the purposes of family education. I want to you to inform that my senses and words concerning you always were, I am sincere also always perceived, that we put a lot of trust, that our union would be, when it is real. Now I am sure concerning all 100 , that I can to you to believe. And you, that the man, that to me is necessary. When I read your message, I saw in it your sincerity and attachment behavior to me. I have made of your message for me the immediately large conclusion, which is possible is to express in three words " I LIKE YOU ". Today I even felt so highly, in me by all was going to so easily, because my ideas were directed concerning you. I as knew, when I think of you, and you think of me, and it has warmed mine I throttle also body. I perceive that our attitudes are under construction on trust. But we should believe to each other, without it we simply can not breathe. Today I had rehearsal with the schoolboys. Rehearsal it, when we have prepared with children musical numbers, as, informs poems. Today with children to me was so fun. Children - such perfect essences, when they in small age. Today, when I continued a path home, I thought of it so much to me to recognise you concerning it. You see between us there should be a complete trust, and we should know rather each other all. I do not know how to inform you, but I Gemini (virgin?). You probably think, that I examine such not modern, but I expect, that at first time I should have affinity with the liked man. Now in me the large declination to you, I do not know, why but it - true. Sometimes such dreams dream me, what is it is a shame to me to you to speak concerning it. This dream dreamed me today at night. " We have supper with you in you, at home and then we go to you in dream, and we begin to be engaged with you love. " But in term of a storage I know of rather very small sex, only on television Membranulas and would like to study maximal with you concerning it. Excuse me that I speak with you so sincerely, but I think, that you should know concerning me only. Your Svetlana. My senses to you are reflected in this poem.
My love - similarly to a burning flame Attenuation up to I know your name In my heart I live I can not without you Develop my love, it you can only do Give me all your love and I shall give you mine And for ever two of us to unite I want to please your reason, body, and douche I want to be unique loves, which you know I can be young, but my love is pure We have lonely hearts, Together we - j~pe I treat hold so many secrets I can only inform you But where - mine soulmate, The god only gives me a key For love we know only, that is required We should like, esteem, believe, and intercommunicate With you I should be joint My reason will be easy, My heart will be admired When I find you, in one we will grow But remember, All of us enter and we abandon this world one
I shall wait your answer. Yours Svetlana .
Hi!!! Yours again writes to you from far Russia familiar Svetlana. Mon, 7 Jul 2003 18:18:49 +0400 Chris, that I can inform about the family, my father has thrown us with mum when I studied in the ninth class, it approximately to me was 15 years and since then I did not see him. I recently have read in the newspaper one not so pleasant history about acquaintances through the Internet. I admit that it has confused me slightly. The essence of clause would consist in that that the Russian girl were more cautious at acquaintance to the foreigners. There was a case when one girl from Russia has got acquainted till the Internet with the foreigner. Later they have met, he assured her of gravity of the relations and later promised to take away her to itself home. In 9 months the fruit of their love has appeared. The girl has spent many forces and means for registration of the documents for departure abroad on itself and on the child. In summary has appeared that to him the child, from this girl was necessary only, and she has appeared superfluous. When she has realized that became a victim of an artful deceit, was already late, her man tried through court to receive her child, as the child automatically received citizenship of the father. I consider that it is a very severe act in relation to this poor girl. You did not hear about such cases? I shall finish the letter and I would like that you have written to me as you think of it! With impatience I wait for your answer. Svetlana.
Greetings my love Chris. Tue, 8 Jul 1993 20:06:45 +0400 I am very glad to see and to read your perfect letter. Your letters warm me and give to energy for all day. My mum to speak that I LOVE you very strongly I do not know why so occurs but it is the truth I very strongly love you and I can not without you live. It becomes very boring without you and I very much to want you to see very soon if you too it to want that I am very glad to this. Today at me the mum I is a little to be unwell to go to the doctor that he to me to give medicines for the mum, but I will think that with her all in the order, she to speak that she too very much like you. Today I have a lot of work, so I shall not write to you much but I very much it to want that you me to write very soon I to wait for your letter, whether and it would be still better, if we could with you meet, I am wait this moment to want very soon because I to grieve till you and very much you to love you simply to not represent as I love you. I want you to see if you not against write to me the answer to want you me to see. Sometimes when I to lie down to sleep that I to think of you, and I open eyes and see that you is not present with me to me becomes so alone because there is no you beside and I to begin to cry. I become very opposite when to me to think that what that a paper (money) to not allow to us with you to meet, if we to be with you that is not necessary to me anything except for you and ours with you of family. I shall finish the letter and to wait from you of the answer my love. You can trust me. Yours love forever Svetlana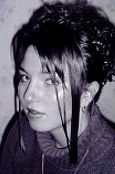 ---
To send your own story, please click here
Click here to support Black List

READ ALSO:

Scam-free search - GUARANTEED!

The Universal Crib On Finding A Russian Wife - the most compressed, step-by-step guidance on finding, courting and marrying a Russian woman.

ANTI-SCAM GUIDE - Secure yourself against Russian brides scams! Read how to make scammers to leave you alone, and choose the right girls from the very beginning.

Dating Scams - The real picture of international introduction industry
Scam - Article by Anatoly Neverov
Reliable Dating Services - where to look for a Russian wife
Russian dating agencies - how do they make their money?
Cheap Russian Translations - Russian-English/English-Russian translation: fast and comprehensive. You are not sure she understands what you mean? Translate your letter to Russian!