Oksana Kabanova (Yoshkar-Ola / Russia republic Mari El)
My name is Bill, and I live in West Central Florida, I am 39, single and caucasion. I am American and a Floridian native who works for a local Govermental agency. Well here is my story on how I almost got scammed by someone from over there. Where exactly I do not know, except that when I was asked to send $300 to a particular Western Union address in order for a nice looking Russian female to visit with me for 2 or 3 weeks at my house for her vacation. Basically the search engine Google helped me very much in finding out about this attempted scam, and this web site. Why? Because I became suspicious when all of a sudden Oksana needed $300 in a few days to a Western Union address. I called the Western Union toll free International sales help, and asked how much it would cost me to send this ammount of money. When she told me that this address for a Western Union did not exist, I was alerted, and asked her to check 3 times, and to check her home town for a likeness to this address. The name was Oksana Kabanova 72 Mira St. Apt 113 / Yoshkar-Ola / Russia republic Mari El. I then became very suspicious, and did a search on the search engine Google for this address, and it led me right to this black list web site with a story of a man who had been scammed for a large ammount of money from a different name at this exact address.
It started out like this for me. I have been a member of asiafriendfinder.com for several months and on May 15, 2002 oksana111 sent me an email thru asiafrienfinder that was forwarded to my regular email. It stated this from her:
Letters:
Letter 1:
"Hi, I have seen the announcements on AsiaFriendfinder.com and I liked your structure very much! You have seemed to me as the good man. my name is Oksana. I am 27 years old. My growth of 173 centimeters. My weight 56 kg. I like children and animals. I am interested in reading books and going in for sport. I have the romantic character. I want to find the happiness!!! If you think me the person you like, look through for my structure I hope a lot for the answer in a short time. I am waiting for your letter, Oksana. My email address is eva20023@yandex.ru
Letter 1:
Hi, my name is Oksana. I live in Russia. i work as a tutor in a children's day nursery. I love children and animals very much. i want to get acquainted with the man, who will be a support in my life. I am 27 years old. I agree to get acquainted with a man from 30 or older. For me age is not the main thing. The main thing is that there is love and mutual understanding!"
Well, I thought that was odd finding a russian lady on an asian site, so I figured what the heck, I did not check my mail until several days after she had originally sent the message. I then emailed her thanking her for writing me, and just striking up a general feel-out conversation letter to her. She then sent out an email to me the next day, with a little information about her work with children, a cat named Cuzy that could dance to her music as she played a piano. Her music was not my type, but she said she liked Bah, Shopen, Mozart. Her favorite food was sea products. She said she was also a good cooker. Ske liked to walk in the woods in the summer, yet relax on the sofa in the Winter reading romantic books or knitting. She said that she also liked to jog and watch the olympics. She again stated her area of residence about 850 km east of Moskow. Then she says her mother greets me, and she has learned how to cook very well, and "if we were together you would be amazed at my cooking skills". Okay there were a couple of more regular emails from her, then on about the 3rd email she started in hard for me. She states that she had the day off, was walking in a park eating ice-cream admiring the weather.....then..... "I very much would like that you were near to me". I want to (find out) you closer."...."You have girlfriend?"......Then......."You would like the Russian wife?". She finishes this email with i wait with impatience of your answer!!! Also in this email she includes some very revealing shots of her chest thru a type of swim suit and another picture of her in a swimsuit. I admit these pictures caught my attention, and I was thinking about what would make her move so fast on someone she does not even know very well. I could have been a killer, yet she did not seem to really want to find out more about me. So this threw up a little warning flag, yet the pictures distracted me enough to continue on with curiousity. Next days email starts off on a speel about trust, and her daily routine, and she makes a feeble attempt at trying to act like she is not able to convey her ideas and messages now through the computer to me. She ends the email with...."I think I'll have a ability to arrive to you soon if i have vacation". Well, I thought how nice, I just have to see where she thinks she is going to stay, her arrival time, and if she visits me, I was flat out with her, and that she was going to be giving it up, if you know what I mean...Ha! That is when I almost overnighted an HIV test kit to my house. Glad i did not waste that cash either. In this email she sends a very nice picture of a lady in a dress that appears to be the same person, yet damn near a drop dead model. Next day the email starts off.
Letter 2:
"Lovely I have received your letter. I shall try and explain once again that that you has not understood. In two weeks I shall have vacation at work. I can arrive for you for two or three weeks. You want to meet me??? I have found the transport company (firm) which will make out my documents the visa and passport. The documents will be made out 10 days. it is good??? On Monday (6/3/02) I want to go to in the transport company and to learn (find out) about the cost of the documents. I very much want to meet you and to be with you. To embrace your strong body. You the very beautiful man. I want to be with you. I hope that you all will understand and will be like my offer!!! With all my love, forever your Oksana."
Now this, I was starting to think was weird, and way too fast, but I still somehow wanted to see how she was going to play her game. I wrote her back and asked for all kinds of detailed information. Which day? Where are you landing? And some other questions. Then for the hell of it, I noticed I had a special email for me at asiafriendfinder.com again. Guess who it was? Well, this time it said:
Letter 3:
"Hi! I-Nadya from Russia, I 30, 170cm, 60 kg. I search for the man, participation in my life. I would like to joing my life with cautious, unbiased. The useful, loyal man, i want to have have love, happy family. I very seriously treat my intention to find out Mine soulmate also marry. If you feel same, please answer me, and I shall send My photo. Mine address : Nadya-11@yandex.ru."
But at the top the name came fromoksana111, so another red flag, as this i knew now was a scam. Now the final letter from her led me to really invesigate her as best that i could. 6/3/02 She writes:
Letter 4:
"How are you today? I am very glad to read your mail.I with each day think of you ever more. Than more i shall learn (find out, recognize) you, the it is more i fall in love with you.You seem to me by the very kind and good man. At you perfect soul.....I so would like much to you tell, but all feelings through the computer will not write. i very much hope that we can soon be seen!!! I soon arrive to you for two or three weeks. it will be where at the end of June. We can learn (find out) closer each other and decide (solve) our destiny together. i am very lonely now and want to find the companion of my life. You understand me? Today I went in the transport company and has given back my documents on registration of the visa and passport. the registration of the documents will borrow 10-14 days. It is good? Cost of the documentsa 430 $. 130 $ - passport 300 $ - visa. Now at me financial difficulties and I can not pay thr documents. You can to me help with payment of my documents??? it is necessary to me to pay the documents by Friday. You can send me money by Thursday??? The best way is the Western Union. If I give you the address can you send Western Union? I will meet you as soon as possible. I give you the address of my bank where there is a system of remittances Western union. i give you once again complete name and address for Western union. Oksana Kabanova 72 Mira St. Apt 113 Yoshkar-Ola Russia Republic mari El With love, your the future wife Oksana."
So I could not believe this story, and called to see how much the western union would cost, yet it did not exist at this location. I then searched under Google this address and it led me here to this web site. I wrote back another letter letting her or he know that I take great pleasure in hunting people down who try and screw me, and they shall never know my day of arrival, since now i have located the location of the area with IP address, and they can expect that someday i am coming over there to teach somebody a lesson permanently. I was almost scammed, but thanks to this web site, I saw that this happens a bunch. I am enclosing the final letter, and all of the pictures that was sent to me, whoever this nice looking woman is, is most likely not this scammer, but some one else. Bill F / West Central Florida email bill1@myrealbox.com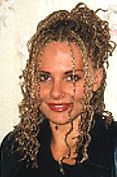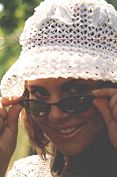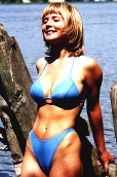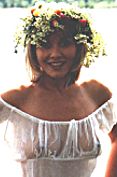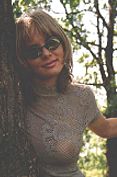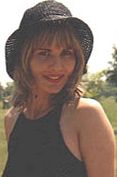 ---
Ruslana Abbasova (Orsk, Russia)

I am a single professional, 33 years old, Caucasian American, self-employed. (Oh.and apparently quite naive!!!) I was contacted at www.friendfinder.com (I have an account there and I have met "real" women from that site so I do not believe it was site involved) with a letter from a member named "horoho3" and requested to correspond because she was coming to America soon. In fact she was going to be coming to a large city only an hour from where I live. We exchanged letters daily for about a month before she asked for money. She said her father died suddenly and needed help with the funeral expenses. She asked for $230 and, being the SUCKER that I apparently am, I sent $300 thinking I was being a "nice guy". She only had to ask once. Do I feel stupid or what?! The letter is below.
Letters:
Letter 1:
Hi nice Chas. Last night in hospital to die my father. I all time to weeping and bewildered. I can not itself to believe that my father more no on land. My father to base in morgue and burial in three days. I much terribly and I much am afraid to see my father a dead. Forgive me for my audacity. You could help and send 230 dollars. I search for and ask beside all their own colleague on work that I help. I nor when itself this did not allow, but my situation cross out Whole my pride. I came with funereal agency. And has heard what price that bury my father. Casket cost (stand)s 170 dollars. grave Cost (stand)s 95 dollars. The Catafalque cost (stand)s 58 dollars. I You do not write, how much me will cost other expenses. Me burial of my father will cost beside 390 dollars. I had their own money beside 74 dollars. But so much for little. Forgive me, but I more write You can not, beside me much powerfully pain heads and all time to weeping. If You dare me help, that send me on system WESTERN UNION. Russia The City Orsk. street. Malictrova 71 apartments 82. ABBYASOV RUSLANU. To regret I can not immediately, when will arrive , return You money. For this me will necessary time. I think that under first salary in America, I You all return. Once again forgive me, and please do not take offence on me. With thanks to You, Your Ruslanu.
Well, as of right now (6-7-2002) there is no final story. I was lucky enough to find this site (I should have looked sooner). She picked up the money today from Western Union. In fact I would suspect that since she has such a "sucker" hooked, she will continue to string me along. How should I proceed??? Letters almost IDENTICAL as the ones sent to Steve (scammed by same individual).
Chas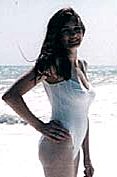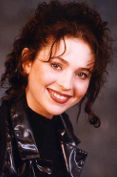 ---
Tanya Zhmur (Cheboksaryy, Russia)
I have been scammed too. I also have an address, tanya zhmur st. Mira house 21 Apr 69 Republic Chuvashia Cheboksaryy, Russia 428000. Which is probably false. I have pic of her. She did make off with 2,000 dollas of mine.. Just by chance I was looking for her on the net and found this add. fjohn__@hotmail.com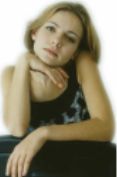 ---
Tanya/Svetlana Krasnova (Cheboksary, Russia)

Hi, I'm a single father of two children living in England, self employed and I have recently been scammed! I first had contact with Tanya(never gave full name) in February 2002 through Date.com and had regular corrospondence with her for over 3 months. She is a very well educated and clever woman, almost perfect english, I spoke to her and a couple of occassions. She was due to come over and visit, and at first insisted on paying for the trip herself. Then the hints started coming that it was alot more expensive than she first realised so like an idiot I offered to pay some of the expense, firstly offering to buy the ticket in England and sending it as it would be alot cheaper. She was very clever in her explaination as to why this wasn't possible and I fell for it! To cut a long story short I sent her what amounted to $700, only the Moneygram had to be in her friends name SVETLANA KRASNOVA as all of her papers were in Moscow for the visa. I spoke to her and she confirmed that the moey was received, then the next letter I received was asking indirectly for more money that she would need to get through Russian customs($50 per day for her trip) or they may not let her travel. At this point I did some checking and through the British Embassy was told it was almost certainly a scam and they rang the number I had to see if it was a military hospital as I had been told, surprise surprise...it wasn't. I wrote one final email to her letting her know that I was not sending anymore money....needless to say I have not heard from her since! I feel like an idiot but these women are very clever and will wait for many months to trap a person...so beware! This is an address she gave: 428000 Russia Novocheboksarsk Ul.Pionerskaya 23-10 Tel: 007 8352 421257 email: paradiso@chuvashia.ru I attach the first letter and two others plus a picture file.
Your well and truely scammed Englishman
Andrew Huntely
Letters:
Letter 1:

Hello, Andy - My Happiness, Though I don't have much to share with you today (newswise), I just don't like to let a day go by without letting you know how much I think about you. From the first waking thought in the morning until Morpheus overtakes me at night, your presence is somehow always here with me. I still don't really understand the mechanisms, but I certainly do enjoy the feeling. It's very hard to put these feelings into words. We all have dreams, but I think instinctively we don't really dare to let ourselves seriously believe that such dreams can take human form. But that is how this feels, with one big exception, and it's a positive exception. Dreams are fragile, and subject to quick disillusionment. Somehow I get no sense of fragility to us. We may both be dreamers, but we both seem to be aware that what there is between us is very real and very strong better than any dream I could imagine. I could hardly wait till the end of this day to be able to "talk" to you at least in this way, since it seems to be impossible to do on the phone.... Thoughts of you fill my days and nights. I can think of little else. I'm not complaining. I'm just amazed. I kept waiting for this feeling to ease with the time, and now I've finally realized I must adjust to it, which is easier said than done. As I told you in our brief conversation over the phone yesterday, I was planning to finish all the arrangements on Friday, that is today. And I did so. I went there as soon as I finished my morning work at school and spent there almost 4 hours, two of them -- waiting on a confirmation from Moscow. The visa and tickets should be here on Monday, the 10th, for me to pick up. I have also booked the train ticket to Moscow already, just in case. This is the good part of the my news. The "not so good" news is that my visa also requires bringing a certain amount of cash along, which would guarantee my safety during the trip. Since I have put the 5th of July as my return date (which makes it a two-week visit), the customs will check if I have the necessary $50 per each day of my stay before I step aboard the plane. This is a formality of course, and I may be lucky enough to pass through the customs without it, but this is what I was warned about and recommended to take this necessary sum with me and to be ready to show it. I must confess, I had heard something about it before but I was sure that it didn't refer to the kind of visa I have applied for. But it turns out that it does, since my visa is not based on a personal invitation. But on the other hand, these invitations only make the process of getting a tourist visa more complicated because of my status of an unmarried woman, and as I had been told, I would likely to be refused... Oh, well, I don't want to regret what we had done so far, because it really seems to work out good if not for these financial side. Andy, you don't know how much courage, will and long hesitations it took me to ask your help that first time, especially after I wrote you that if I were to come to you then I would take care of the costs... That is why I had been waiting till the last minute to ask you to help me come to you. I had been waiting to do it because I had been hoping that my relatives and maybe even friends would be able to collect enough for me not to be obliged to you for anything. And I really did what I could in this direction. I had been hoping so much to make this trip of mine without causing you any worries, doubts and most unpleasant of course, financial troubles. It may turn out that all this confusing conversation about money is unnecessary because I may as well have luck when I pass the customs. At this point, I need your opinion, your advice, your confident and warming words very much... I wish to hear that my worries have no ground. Finishing this business part of my letter, I would like to set a time of our next conversation over the phone, if you like this idea, of course. I suggest that we should do it on Tuesday, at 5:00, by this time I should be back from my parents' garden where I am going tomorrow in the evening. I wanted to ask you what you like to eat, as you will have been travelling all day when you arrive over here I thought you'd probably be tired so I would either prepare something for both of us to eat or order a take-away meal(chinese/indian/pizza), what do you think, or maybe wait till you get here as both of us may be too excited and nervous to eat anything to start with!!!...... As I mentioned , unfortunately I have to work on the Saturday afternoon, a friends wedding, which you can come along to as well if you feel up to it(I would love you to carry my bag!!). After that, or possibly in the morning before the wedding, your first treat will be to come to the supermarket with me and fill a shopping trolly with whatever you like...food/drink etc., I feel that with the excitement and eagerness to experience everything with you, we may forget about sleep for these two weeks, Andy! But I am ready and open for anything that we can do and see together, no matter how tired of impressions I am... As for eating, I would like to leave this choice up to you, Andy, but please do it the way which is less troublesome for you. I have nothing against any idea you've already suggested. The only thing I would ask you to do, is - prepare a bottle of champaigne or wine to celebrate our first day... Please, don't think that drinking is important for me. No. The fact that we are together and celebrating this event is what important. And after all, you are right -- I am sure, we will barely touch the food and drinks for we will be too nervous, full of emotions and excitement to think of anything else... I can't wait to see you, Andy. I also want us to discover things and places together, and for you to be my guide... With you, anyplace and everyplace is wonderful. You should know that I want us to share everything. I cherish you, Andy... I know how special you are. I see it and feel it constantly. There is so much we can learn from each other, and so much that we offer each other. Our potential is huge - a life of infinite possibilities just waiting to be explored together. I trust your judgment. I value your intelligence and I want to know your viewpoint on everything. You have this wonderful romance and also the ability to realize it in life that can help us in so many ways. I have this feeling that you can do anything you really want. Seriously, though, I feel that our chance meeting isa miracle conceived only in Heaven. It signals the beginning of a hopeful true friendship that will provide me with a foundation on which to build a more meaningful life for myself. You will never know what that really means to me. I only hope and pray that our relationship will last for a very, VERY long time to come, for it would provide me with a warmth that I have never experienced before. Your friendship would provide me with more than just mere companionship; it would give me a sense of belonging that I have never known before. It lights my path through the darkness that surrounds me with a hope for a brighter future with you. And it would overcome the biting chill of a cold and impersonal world and would kindle the fire of love. How lucky would I be to have a partner like you that would ask nothing of me but myself. It would be comforting to know that you would exist as a stabilizing influence in my life. What would I do without you? How would I survive? I pray that I never have to cross that bridge. Suffice it to say that my life would be an empty shell without you to fill it with purpose, companionship, understanding, and meaning. Know that it would not matter to me about your past. All that would count is the here and now. You would be my best friend and lover, my brother and my father, my everything, my purpose in life. Sharing another day with you is all I would want to know. I will miss you while I am away for these couple of days, Andy... But you will feel my presence, for I will be thinking of you constantly. Your future little traveller, Tanya
Letter 2:
Hello, Andy, I am very happy that I have created a state of curiosity within you, and I will be more than willing to satisfy you. I would appreciate it if you could send me your photo, so that I always had your image in my mind's eye whenever I think of you... I am a very visual person. I know that everything that is within a person manifests on the outside as well. As we learn more about each other, I believe that you will understand what I am now writing about. The idea of meeting someone on the internet is a new concept for me. I am surprised that we are in the beginning stages of communication. The odds of this happening are a million to one. Then on the other hand I believe in a universe that is complete, and that there are no accidents. It is just that we do not always see the bigger picture. I guess,I owe you a brief story about myself so that we could begin with something. Of course, I would prefer to keep most interesting and personal things for more intimate and close conversations somewhere in front of a fireplace or in a quiet cosy place, when we would be able to look into each other's eyes, read each other's emotions and thoughts... But, well, I have to be satisfied with a dream for now... What about me? I should say that the most important things (name and age) about me you already know. The rest you have to see. Just joking... I live in a provincial city Novocheboksarsk, which is not far from Moscow (some 600 km). It's quiet and beautiful. I live in my Grandmom's one-room apartment, separate from my parents and brother. It would be boring to live alone if I didn't have so much work that keeps me busy most of the time. I work as a teacher of English and German in one of the local schools, I also have a few hours a week at the State University and in spare time I give private lessons to the students who wish to study beyond the school programme. I graduated from Linguistic University in Nizhny Novgorod where I spent 5 years. Young teachers are very popular now and there is no problem finding a job. The only disadvantage is that this kind of work is not fairly paid. But I love languages and children and do not regret about my education and job. As for my hobbies, I am open to everything that can bring joy to me and be shared with others: animals, sports, games, cooking, travelling, crafts... But I can devote myself totally to only one or two of these interests. One of those two things that I am really fond of is figure skating. I started it when I was 9 y.o. -- a bit too late for going into professional sport, so I did it for pleasure. I still use every spare hour to visit a local skating rink in winter. Unfortunately, there are no inside skating rinks and that is why it becomes kind of a seasonal hobby. I also love swimming and once I am in the water it would take you time and effort to pull me out... My other favourite thing to do is drawing: portraits mostly, and a little fashion design, but I am only an amaiture in this and have never shown my works to anyone except to my close people. Maybe I will share this with you some day, too, if you wish. Well, I think that what I have written is just a drop in the ocean of things that we can learn about each other. I am ready to start our voyage in that ocean. Will you join me? If so, tell me about yourself. Tell me who you are: as a person, a personality and a man -- all is equally interesting for me... Tell me of your life, your ideas: what makes you feel happy or bitter? What is that in a woman that you admire or dispise? What about feelings?... In a word, anything that you consider important for me to learn about you at this moment... With genuine interest, Tanya
Letter 3:
Andy, hello, my Most Patient One, Yes, it must really take you patience to wait for my replies, because even I get frustrated and indignant at times when new obstacles seem to arise on our way of communication which makes it even more miserable and I can't but anticipate the day we when I can finally find myself in your caring arms and no other means of communication would be needed then... I knew that it were you calling. Just as I told you I came to my mom's office exactly at 5pm and it was only two of us sitting there in her room while I was waiting on your call. It was almost 5:20 when it rang for the first time, and the reason is that my mom's number at work is parallelled to another phone in the next office, and when someone is calling there my mom cannot use the phone. I guess this is what happened when you called first few times, as you are saying that there was no answer. The time difference of 3 hours between us is correct because Cheboksary is on Moscow time. And it was me who picked up the phone but I couldn't hear a thing! I knew it was you, otherwise my heart wouldn't be pounding so that you could almost hear it... I picked up the phone three or four times, but all in vain. I assume you could hear my Hello but it was all I could say because I didn't hear anything in return... Well, as we say here in Russia "The first pancake never comes out round..." That means that one should never give up after a failure. My mother said that since I am free from my lessons and exams I can come to her office just as often as I can, so if you think that it would be a good idea to try hearing each other on the phone on Monday, then I am all for it! But I am not sure about the time, though, because I would probably have to spend a few hours at school in the morning to clean up my classroom and get things in order for the summer school for another teacher. How about trying the same time: between 5 and 5:30pm? Does it interfere with your work? If yes, please, let me know if you can before Monday, Andy. In any case, I will be there waiting for you, full of hope for a better connection this time... By the way, did you call with the help of an operator or you just called straight? Could this cause the connection problems, I wonder...? However, it's already Saturday evening and it just stopped raining two hour ago. Yesterday it was gloomy all day and the internet cafe didn't work till today afternoon because of the thunderstorm. But now it's all quiet, clean, fresh and mild -- perfect evening... And I am sitting here, overlooking the city out of the window and thinking of you... How I wished sometimes that my eyes were build that way to picture what they see and then send you the exact image of it whenever I want... I am getting off the point which I was going to share with you tonight, my dear Andy. My mother has spoken to her brother (my Uncle Vlad) in the morning and when he heard that I am going to visit with the Englishman I had been corresponding, he didn't hesitate to agree to help me with the trip cost. He is not a rich man either, but since he lives alone it is easier for him to save up his salary. He said he could give as much as 15.000 rubles which almost equals to $300. It was a big relief for me to hear, because this money would help so much! I owe my uncle a big kiss and a little something from England as a thank-you souvenier, what do you think? So, Andy, if you really think that sending the rest $700 would not hurt your present situation then we can consider this problem almost solved. As for sending the money, I also wouldn't trust any other way except via bank system. I could open my own bank account but all my documents are in Moscow now. Or I could ask my mom transfer her ruble account into a foreign currency account. In your letter you mentioned Western Union service and I think I know what it is because there used to be a commercial on TV about Western Union money transfers. I believe there should be its offices somewhere in Cheboksary, only I don't know exactly where they are. If there is an easy way for you to find out the addresses and also how they work, please, let me know. But I am sure that I could also inquire about it in any of the local banks on Monday. Andy, tell me how you are doing these days... I miss hearing about you. These preparations, arrangements and discussing formalities have taken too much place in our minds and hearts. I await the day when we would look back at this time with a happy smile and spend hours telling each other how it felt before we met... Oh, I never wished for Monday to come sooner so much before... With tender thoughts of us, Your Tanya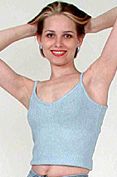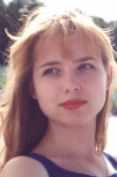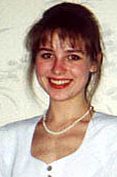 ---
To send your own story, please click here
Click here to support Black List
READ ALSO:

ANTI-SCAM GUIDE - Read how to make scammers to leave you alone themselves, and choose the right girls from the very beginning.

Dating Scams - The real picture of international introduction industry
Scam - Article by Anatoly Neverov
Reliable Dating Services - where to look for a Russian wife
Russian dating agencies - how do they make their money?
Cheap Russian Translations - Russian-English/English-Russian translation: fast and comprehensive.