---
Here is the second letter in the 'Olya' series. I noticed that the e-mail
address here, supposedly from a company, was the same as the previous one, from Olya. Bye
Hello Paul
Welcome to Severyanochka - Russian Ladies Personals Some days ago one of our girls Olya ID: 355 has brought letter for you. Please, read this message to continue correspondence with you lady.
Severyanochka - Ladies Personals is new introduction service dedicated to introducing you to the alluring and captivating women of Russia. Only most beautiful and educated girls becomes ours clients. We work as a travel agency during 2 years. But now we work at a creation of our company, new branch - Elite Dating agency. While we have not web site, but we work at creation. While we have not generated finally rules of our work. We try different ways while. At this time we can offer you correspondence with your girl using our agency. $50 (USA dollars or equivalent in any currency) for 1 month membership (corresponding with Olga ID:455 - unlimited quantity of the messages, photos and you will receive your lady address and phone number free of charge also) or $20 for her post address and phone number only. In case the girl or man stop correspondence for any reason, the man has the right to correspond free-of-charge with any other girl: in our agency now are about 60 very beautiful ladies. Your lady will not pay anything for our services also. If you agree with our offer, please, inform us and we shall send you information about how you can make a payment $50.
Frequently our clients make a payment one time: after some letters man and girl agree about meeting or prefer to communicate on the phone or girl finds a place in our city, where it is possible to correspond per Email free of charge. After you made payment you will receive the postal address, phone number of the girl. All of our clients - girls - have expressed interest in meeting foreign men for friendship and hopefully establishing lasting relationships. Each applicant has been carefully screened to insure her sincerity. New girls come to us each day. We personally communicate with each of them. Not long ago we have begun cooperation with several International dating agencies. In each agency there is a database of the men interested in acquaintance to the girl from Russia. The data of such men were sent to us that the new girl could choose. Probably your lady has chosen you.
As soon as you inform us, that have made payment we'll receive an individual Email address for your lady and inform you about this. After that you will send Olya's letter for you from this individual address. It ill be more convenient and confidentially. Now she hasn't email address for the present as come to us recently.
Have a nice day
PS: Olya is one of the most beautiful our new girl, she is very purposeful. We offer our apology that information about the rules of how our agency works was not sent to you with the first letter from the girl. It has taken place because of our inattention.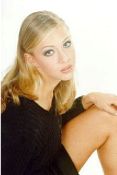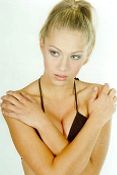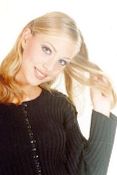 ---
I'm a man from Pennsylvania. A "woman" named Pavlo responded to my Yahoo Personal. Her mention of "many pictures, if you want to see" made me suspicious, so I searched Google for her Yahoo ID: kolovorot2000. Voila, I found this site and the reports of 5 other men who had received the same form letter from "her". I replied that she could read these reports at this website and that I would not correspond with her. Yahoo could not send the message to kolovorot2000, however, because that mailbox was full. So, I sent the message to the other account she listed (emalinovka2002@yahoo.com). I have included her message below. Thanks for providing this great site! Michael
I saw your personal add. You know you are very interesting person. It'll make me upset if it was only a joke. My name is Pavlo (it sounds like [PAVLA] in English). But friends call me Pava. I'm 23 years old. And I'm from Ukraine, The former republic of USSR. I hope you'll drop me a line and who knows… I'll be waiting for your letter very much. I also have many pictures if you want to see. Sincerely yours. Pavlo. P.S. Please use my e-mail address. Here it is: emalinovka2002@yahoo.com
---
Svetlana Antonova (Ekaterinburg, Russia)
38 yr old father of 2 Contacted thru ad Kiss.com had no picture, Contact lasted nearly 3 months and seems genuine but now looking at this resource I see the scam very clearly. No excuse for my ignorance. Do not have first letter but it referred to a now lost profile on the same service. Have notified them of it but not gotten a response. I will follow this agencies recommendations to the letter and inform all concerned. This website could have saved me the trouble if I had of know of its existence earlier.
Svetlana Antonova, RUSSIA, Ekaterinburg, Sovetskaya 38, Apartaments 26. She operates with e-mail from svetakiss777 or svetakiss888@from.ru
Hi my dear friend Bob . I was very glad to receive from you the letter. Excuse, that has forced you to wait with the answer, I was very much engaged on a winter residence. We now have cold weather.I live in an average strip of Russia, from Moscow approximately 1000 kms. I not so for a long time rest on a coast Volga, there very beautiful places, was very many people, but I was one with the mum, on this was not so cheerfully. I hope, that when be we could together lead(carry out) remarkable target(day off). What you think in this occasion? It is a little about itself. I love to prepare good, I like home businesses, is especial if I shall do (make) this all for favourite the man. My favourite colour red. In free from work time I sometimes go in clubs, but it happens seldom, basically I prefer rest on a nature, on a coast of beautiful lake. At us a beautiful nature, but also the city has many beautiful monuments of architecture, beautiful museum. To me to like to go in museums, but it to not speak that I am old-fashioned.Sometimes I love the noisy companies, good friends. But for me main it is family. I dream to create a warm home cosiness and happy family, in which we completely trusted each other, care and mutual understanding. Soon I have killed meal to the aunt, she(it) the very good woman, its(her) husband in Afghanistan, but she(it) has remained to it(him) on always. I want to tell to it(her) about you. On it I shall finish the letter to you. Having wished all most good. The god with us. Svet
This was first letter after I responded- it was a good start.... I Love mine. Excuse, that has delivered to you such efforts, but you should me understand, I have lost a lot of time and forces, I have booked a ticket, from me require(demand) to pay it. I understand, that we should at first discuss all details, but to pay it is possible without discussions. I want to know your opinion. I can change date of a start, while you will not be prepared, but it is necessary to pay as soon as possible. I ask even 700 $, rest I shall pay itself. Excuse me, but I already order the ticket, please excuse that I have not consulted to you. I love you by all heart. Yours and only yours sveta
Now pictures she sent me- What a stupid man I feel like but this is too help others before they are scammed like I was.
BOB Royson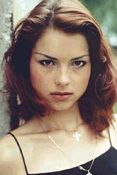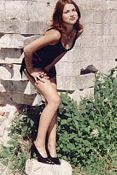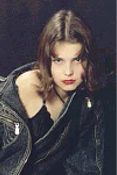 To send your own story, please click here
Click here to support Black List
READ ALSO:

ANTI-SCAM GUIDE - Read how to make scammers to leave you alone themselves, and choose the right girls from the very beginning.

Dating Scams - The real picture of international introduction industry
Scam - Article by Anatoly Neverov
Reliable Dating Services - where to look for a Russian wife
Russian dating agencies - how do they make their money?