---
Hello my name is mark marshall I am the father of 1. Don't know where this woman got my email. but she had me hooked from day 1. tried to get me to send her $1100.00 to "fly" over here then dropped it to $600.00 her address is from Perm
Letter
Hi my love Mark. I like your letters I love you. Today, as I to you yesterday promised, I have tried to learn how much is visa and passport to arrive in yours country. I tried to learn it in various travel companies, but each firm gave the price. As me has advised our doctor, he once went in America on advices, I should call in embassy and learn how much is visa. Only in embassy to me will say the concrete price and conditions of reception of the visa. I completely agree with him. I think as you will agree with me. I shall try to call there tomorrow and I shall inform you results it. Today since morning when I has gone on job, I walked and thought why to me such happiness, why has come God has given me such gift as love to such man as you. Besides he to me has given also your love. I want to entrust to you a part of my personal life in the past. Probably you will be interesting to learn(find out) that I had sexual experience, but to regret I when did not test orgasm. But I always considered that sex is the important part of the attitudes between the man and woman, and you agree with me? I dont know why so happens, but the people fall in love and then can not think about any more the liked man. It seems that in love this such feeling which fills the man wholly. Without it, most perfect, feeling on ground any man feels as though empty and whom not necessary. I can think of you you has filled not only my ideas but also heart. I hope that you will agree with mine ideas. I also hope that you, as well as I, want will meet me and is more best to learn me. I think that we are close enough and we can entrust the friend to the friend most secret, that will not entrust to other man. I would like to learn about your experience of dialogue with women, certainly if you do not want to answer on this question, I shall understand it. On it I shall finish my letter. I as well as before I wait for your letters. For me your letters it as flow of light rushing in bad dark day, they give to me huge pleasure because I know that you too wait for my letters. I love you. Your love Irina.a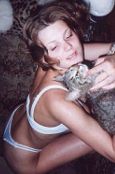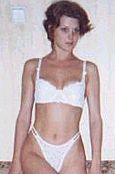 ---
Irina Smirnova (Kurgan, Russia)
I am a single white American 37, whom is employed by the federal government and a veteran
Where the contact originated from: Yahoo Personals ad where outside parties can send replies back to subscribing host. She requested a pen-pal over the 2001 Christmas holiday. The duration lasted from 23 December 2001 to 28 February 2002. She started out wanting a pen-pal with each successive email I was baited that she liked me and our inability to see each other (longing to be together). I invitied her to visit me in the United States (Arlington, Texas) and proceded to purchase the VISA (270.US first request, Plane Ticket (810 US later request ) and the second to last letter she spoke of Insurance money to leave country (410 US). The email requesting the VISA was very explict on what to do including instructions on how to send it via Western Union with a specific Russian location in Kurgan. Western Union "blankets" the country with the wire transfer so the pickup point could have been anywhere, supposedly an identification is required and a 10 digit number of the transaction is needed to obtain m
Money Letter
Hi my best Don! I'm so glad again writing a letter to you from Russia. I know it sounds a little official but I feel that today is very important day. I finally found the information about what do I need to get the visa and to make my dream come true and to come to you my love! I think that the best way for me is to get Tourist visitors visa. It is the easiest way to come to you. Sure it will be very hard to get it nevertheless but I hope that I can do it with your help! It has one weakness - it allow to stay in your country for only three months but I hope that after coming that time I will have a chance to prolong it. I was said that it is possible. I heard there are many events when girls from Russia got Tourists visas and after that got married and stayed abroad. So I think that we can be together too! How do you think? Am I right? I have known about total cost of preparing of all papers I need to come to USA. It has appeared more than 200 USD as
Additional, the perp requested a telephone number and called me (voice sounds like natasha on the bulwinkle show with a deep Russia accent. (spare me the jokes). The final is the loss of money, anger at being swindled and not even sure if the woman in pictures is real or a cheap marketing picture or the perp. I came across this site and the perp was identified with one other allias Yana Volkova/Irina Smirnova (Kurgan, Russia) Yana Volkova is operating under the name Irina Smirnova out of the city of Kurgan, with the email irish_ok@fromru.com . Please Note my "Irinia" has a different picture (reddish brown hair green eyes). She stands 5'5" 130 pounds and the same (with some personal modifications to her email identical letters. Other notes include emails included a alleged address. Her email address used was Yahoo! Shopping - Mother's Day is May 12th!
Letters
Hello my new friend from America! I'm so glad that you answered to me from so far and it is great happiness to know that I can so simply to find a new friend at any side of the world with help of such a great system as Internet. My name is Irina. It is widespread name in Russia but I like it and I hope you too;-))) It is not a secret that name determines people characters and I think it is true. I am simple girl from Russia from city of Kurgan. It is enough far from the center of Russia and about 2000 kilometers far away from it. It was found in 1662 as settlement Tsaryevo Gorodishe and now it is center of Kurgan Oblast. It is not very big city with population of about 360 thousand people. Here is a wonderful river located near us - Tobol. This is about place I live at. It is good place for living I think and I love my Motherland. As you see my English is not very great - I learned it in school and in University - Kurgan State University. I am 26 years old now and I was born on the 12 of July. So as you see I am Cancer. As so I want to know when was you born and your sign and some more information about you, about your favourites - how do you think if you are romantic person? I think it is enough about me for now... If you'll be interested I'll tell you more about me... I understand that the most important and best thing to talk about is coming holidays. It is the best time of the year I think because it is the time of best mood!!! I love Christmas but mostly New Year Party when time of last twelve impacts of bells comes (I'm almost sure that it is not clear for you - but unfortunately I have very few words baggage of English and I use sometimes translator). We live in countries of too different cultures and I'm sure that you love in these holidays something quite different than me. So I would really interested to know about how do you like to spend them and what do you plan to do for it... I hope my last request is quite understandable for you... I feel so great thinking about that great pleasure that will bring me coming holidays... I understand that it is too few of personal information in this letter but I hope that you will answer for my letter and we will continue our conversation using Internet. Just to be interested by you - I'll attach my photo to this letter - I hope you'll find it not bad looking. Nevertheless my friends think that I look very pretty - is it really so - you'll decide... Irina.
p.s. At my photo I seem to be too young but all friend say to me that I'm looking as "well saved" ;-)))
Hi my friend Don! First of all please sorry that I didn't write you more earlier but it is a great difficulty here to get to Internet Centre in Russia during Christmas and New Year holidays!!!! It was opened only today and I couldn't got to it to write you a letter and to say that everything is OK with me and no need to worry for me!!! I would like to tell you a little about how did I spent the New Year. I hope it will be interesting for you to learn more about it... As you know I live apart from my parents and I decided to meet New Year with them - I so missed them all this year. So I make this decision and didn't regret about this at all!!! I loved this eve very much! I introduced three of my best girlfriends and we have a very great party!!! I loved it so much! We made very interesting and funny presents to each other and we have a great fun for the New Year Eve. It was very difficult day (31st of December) but very funny - we made many things - we were shopping with mom than we were making different dishes for the evening to make a great table. And we did it with great success. Anyway everything was very good. I loved it very-very. The only problem was the fact that you were not with me for that day. I thought it should be so great fun if we meet New Year together!!! So it was really great! I love this time - this is the time of dreams coming true. It is very good time - I hope that you loved yours holidays too.. I'll stop at this for now - I hope to hear from you very soon!!! Thinking of you as about good friend Irina.
Hi again my friend Don!!! I love to get your letters and I love to hear from you my friend! I'm happy to hear that you remember still about me. I want to tell you a little about how did I spent my holidays - especially just overed Christmas... I hope that you understand about my silence last several days - that's were days off here and only today Internet Centre was opened. I had a great fun before yesterday with girlfriends for the night before Christmas. It is considered here as the time of mystery and dreams about marriage to come true between girls who still wasn't married... And we had a party of Mystery with girlfriends - I don't know how does this is called in English but in Russian it is called as "gadaniya". It was really awful - we called for spirits of different famous people and they were answering for our questions. It is not what I believe in but it was really interesting but scared!!! Also an important thing I did that famous day of my life was my visit to church - I love to do it and this time wasn't exception of this fact. I saw the service of the patriarch and it made me crying with the tears of affection. I loved that visit and my best wish to God was to meet my prince some day!!! It was really great time of unity with my God.... I went there with my mom and she was asked God to help me in my dreams to be happy - I was so thankful her for this. I loved that day of Christmas - it was really great and wonderful. I hope you are still interested in knowing some more about me and I'll continue my story... More about me... I have never been married and I have no children but I think that I'm ready for family life and I think that I want for this but I still looking for my best half in life. By the way it is one of my best wishes - to live happy family life - but I'm not sure if you are interested in knowing about this... My favourites are really different - but I like calmness and reliability in life. I like violet color - I know that it is the color of loneliness but I don't suppose to alone in life - I have many friends that I love and think that they reciprocate to me. I love calm music - especially classic that gives me good mood and calmness... I like different kinds of dishes - so I'm not sure to allocate some especially but I like to prepare food - this is my hobby;-))) I live apart from my parents - by the way I forgot to tell you about them. They are very nice and I love them very much. I have no brothers and sisters - so I'm one child in the family... Mom's name is Ekaterina, fathers - Mikhail (sounds similar with American Michael...) They are good parents... So what - I work designer of clothes in studio. I like my work and I have many girlfriends there. We are close together - and for example today we had a great "Tea-drinking" - we spoke much about catholic Christmas and had a very good time... S-s-sooo. I forgot to tell about my parameters. I am 169 sentimetres height and 55 kilogrammes weight - I'm not sure how much it will be in American measures but I hope you'll find it yourself and translate it from metric system... I forgot else to tell about how do I use Internet - I go to Internet Cafe that localize in library. It is not expensive for me and I hope that I'll can write you more in future. Today I was working first day after New Year holidays and it was very difficult day for me. I was really tired and I want to have a rest for now. The weather is very cold here - low than 20 degrees zero (Celsius) and the way through the streets is so hard because of the strong wind that blows so unpleasantly. I'm really tired and I'll stop for now. I'll wait for your answer very impatiently. Irina.
Hi my good friend Don! Sorry my friend I couldn't write you earlier - I was sick and beeing at home with high temperature. But you are not to worry now I feel more better now and have enough power to come to Internet Centre to write you a letter. With every letter to you I feel that something is growing between us. I'm not sure for that what is it but I know that I like you and your letters very much. They make me feel warmer and I feel much better when I read your letter. It is really great to know that you have a good friend at another part of the world. I understand quite good that you are really interested in knowing more about me and my life. I'm trying to describe it to you. I will continue this in my next letters to you. It is very hard to write long letters because the ideas are forced down and block each other sometimes. For example I want to write about one thing but at the end write about another. I hope this is not very bother you. Some words about the weather here. It is very windy today and the weather is some gloomy but nevertheless it does not make me feel bad. I think that the weather does not influence very much for me. I have seen with my mom yesterday and told her about you, about the fact that I found a friend at USA. Firstly she was shocked to hear about this but when I told her about that you are very good she agreed that it is very good and interesting to write with American man. She is very good and always understand me very good. We are in very good relations. She asked me to pass a warm "Hello" to you to another part of the Earth. It is not very interesting to story about boring things. I want you to know about my favourite things too. I like many things because I'm very great life-lover. I hope that it is not sounded very wrong! I love life! I love to live! I like to live brighten. I like vivid colors. I like bright things. I like sun! I like summer. I like snow. I like to sky. I like to dance. I like to go to dancings. I like to go to night clubs to dance there for the hole night not thinking about how difficult it will be to wake in the next mourning to go to work.
Hi my close friend Don! I'm so glad to write an answer to you again. It takes to me a great pleasure to read your letters and to know that someone far away waits for mine too. I feel happy to find news from you my dear friend! As you understand it has come cold here. The weather is very fine and clear air gives fresh feeling of freedom when going through the street. That kind of the weather is my best in the winter - it is frosty but very-very clear and very specific - even I can't describe by words. With each letter between us I feel that firstly called feeling between us is growing and becoming stronger. It is very strange to understand the fact that two people can feel closer without even ever meeting but it is really so!!! My girlfriend at work began to mark that I'm a little differ from mine else several weeks ago. She said that I became more looking happier and having fun in every moment of life. And I fell that I changed my mind too after acquaintance with you. It is really great that I feel so!!! And you know... I feel that I have a great desire to come to USA to see you in reality. It may sound a little crazy but I really would love to meet you some day, to say you "Hallo" in person, to shake your hand. It should be so romantic meeting!!! But from another side it seems to be crazy dream only - you see - we live so far apart that it makes me unhappy that such a usual girl as me have no chance to move there where she want as easy as it is possible in fantasies... But from dreams to reality... I finally forgot to give you my address you can write me a letter through usual mail. It is following: Irina Smirnova 483010, Russia, city of Kurgan, Sovetskaya street, 14 - 32. In turn I'd love to know yours. I'll be really glad to send you the letter by mail. So if you don't against I want you to send me your mail address. OK? I could miss it in one of your last letters. If you sent it already please don't angry for me but simply resent it to me. I'll wait! My usual life is very close to work and I love it in own way. I have many dialogues there, I see many people and as it is not strange I feel very tired usually after I come home. I have a very cosy flat I live in. Here are many toys. I love toys! I even sleep with one of the most favorite. It is brown bear - nice and thick and very funny!!! His name is Kosolapyi. Sorry it is very difficult to spell Russian name in English and I'm not sure that I made it quite right. I'd love to tell you else about my first love. He was a boy of my age. His name is Andrey. I loved him so... so... But our love story finished very sad. He exchanged me for the career. He is gone to Africa to the city of Cairo and live there now. I suffered so much. I loved him. We were meeting for almost two years but he drop as... I can't recall this without tears. I almost forgot it. t happened a year before now I found you in so far!!! I hope that you are not bored with my stories? It seemed to me that I feel for you growing feelings. What is it - I don't know. I think that the time will show!!! But you can't deny the fact that our hearts becoming closer. I hope that I don't make a mistake thinking this. I really feel something new in my soul! I'll finish now. I spent too much time already at the computer but for the final I'd love ask some questions. If you don't want you may not to answer them.Firstly I'd love to know about your first romantic love. Who was she? Was she beautiful? Why did you get apart? You may tell me more about American women. I can't imagine them. It's really hard for simple Russian girl. Else I want you to tell me how do you feel about our future. Is there any chance for us to meet? So I'll stop this long letter. I hope to here from you more... Irina.
I like different kinds of music and dance music is not the only I love! I love classic music very much! It make me very calm and when listening to it I began to understand that the life is something best that was given us from higher states, from God. I think that I'm enough religious girl. I am christian as you understand. I was learned to respect God in face of Christ and I read Bible too. It is a very great book I think - it learns how to live not regreting that you live so. This was given to me by my granny - father's mom. She was great woman but she died five years ago. I respected her strongly! M.m.m... If you want you can tell me more about your best friends, about how is the life there in USA. Do you like to dance? I want to know more about you too! I think that it is great that I decided to write to you! I feel that I did good thing! I like you and I hope that I am liked by you. I hope to hear from you extremely soon. Good bye for now... p.s. Sorry I forgot to ask your phone number - I want to do that earlier but forgot at all. If you don't mind I want to call to you to hear your voice and to check up that you are really exist! It sound some crazy may be but I wish to know your phone number! Really!
Hi my love Don! Or what is it - I'm in total confusion - what's happening to my poor mind. It may sound so crazy but I feel something for you! It is a very great feeling love! I can't describe that great mood that I got up today in the early mourning thinking of you huging me in the field of flowers! It was a great dream!!! I didn't see such kind of dreams from time of my firstly falling in love!!! It was so wonderful as in reality!!! I feel love and this fact heat my soul when the winter has taken it's rules in it's hands and already cold in the street. I feel that I'm enough powerfull to make my dream come true and come to you to USA and to see you in reality and to shake your hand and to look into your eyes and to say you in person what I really wanted to say but can't get it in words on paper... It is so sweet - to think that it may happen to me and to turn all my life head over heels and bring me something I have never feel before. It is really seemed to be a land of the dream here. USA is something that does not seem to be real but some kind of fairy tale. I hope that this enthusiasm does not frighten you! I feel so happy thinking that some day we finally can meet in reality but not only over e-mail. I'm sure we are to meet someday. I need to know you in reality!!! Mmm... I want to tell you about why am I still alone... It is really hard here to find a man I want to be with. It may seem to be whim but it's not so. It is really poor here with good men. I can't describe it correctly but it seems to me that Russian man don't want to find their half in me. It is not good experience of changing boyfriends often but I come through it and it is all false. I hate that period of my life. I was crazy and finished at all to make mistakes in this life. Now I decided to find the man in other country and it happened that I decided to find him in USA. It was always my dream to marry American man. Of course that wish was mostly subconscious but finally I was advised to try to write to American man and I feel that make a good thing. I like what's happening to me last days. It is so new to me!... But I have known a little about how can I come to you. The most important is to get the foreign passport and visa to visit. It is not easy as have heard and but I think that there's no impossible things in the world. The most important is great wish and will to do what you want. I will speak with mother about this but firstly I need to know what do you think about this. I have learned that the cost of making all papers for me will totally cost about 200 US dollars but I'll learn it more better if you want. All this letter is so spontaneous but from the deep of my heart. I want to know what do you think about what I said to you in it. Is it really love - how do you think? This feeling makes me so strong and courageous. But in deep of the heart I'm afraid to read your answer. I want to love but what future will show?... I need to know your answer!!! I wish for you to answer me as soon as you can. I love you. It is a little part of me. I'm finishing at this... Irina....
Hey my love Don. I waited for the moment when I can receive your letter again and to write to you my answer and this happy moment has come!!! Now and I can find out what do you think of my previous letter. I will call to Moscow to the American embassy to learn more particularly about the visa. I shall inform you about results later. Unfortunately I do not have friends which have left for America, but I hope that I can learn details myself. It seems that we are so close that we as the husband and the wife. Only unfortunately divided huge distance so much.But nevertheless we should continue to love each other and to trust each ther.Do you agree with me? I can't do nothing with myself, it is love. It sings in me as a bird in the spring sky. I think that it is destiny. It can be dangerous, but I am madly in love with you. Your letters are filled with such heat and care. And the tears of pleasure sometimes run from my eyes. I thank to my God have helped me to find my only man and I hope that we will be together with you and we'll be very happy. I dream of our meeting and about as we shall walk with you keeping our hands together, as we shall look one at another and as we shall make love. I LOVE YOU, I WANT YOU, YOU FOR EVER IN MY HEART, IN MY IDEAS. I dream as you will carry me on hands, to embrace me, to kiss and caress my gentle body. It's a pity that that's only dreams and if is it fated to them to come true God knows only. I shall call to my aunt who works at the international airport, she works there and she can find out about how much money it will be need for the ticket to you to USA for the plane. I'll try to find out as much as possible about that how to arrive to you and to meet you. I do not have enough patience to wait for this light moment in our life. I want to meet you more soon to jump to you on a neck, to kiss you, to look into your eyes and to tell you that I LOVE YOU!!!!!!! When you are far apart I feel lonely, you are necessary for me. Ideas about our fast meeting heat my soul, they support me when I'm in bad mood and make me happy. My girlfriend Marina have noticed that I began to look happier and cheerful. I am so happy that I have you. My love boils as a volcano woken by god Eros. It tries to escape outside but does not find an exit in absence of you. I wait for our meeting, as the young schoolgirl of the first appointment in her life. I think that I am like Juliette who waits for a meeting with her beloved Romeo!!! But I hope that our love story will be more happy than story of Romeo and Juliette :-)) I hope to see your letter very soon!!! Irina.
Hi my love Don! That's me again writing a new letter for you and thinking of our future meeting as about far but close dream... Sorry that I didn't write you warlier that's bad epydemy in our places. Great flu is here and many of my familiars were being at home during this bad time. Some of them as I were sick. I thought that I overcome last sickness but it wasn't so and I got to the bad again with high temperature. It was a very difficult time and I felt very bad but now I was made an inoculation and I hope that I will not be sick again very soon. I missed you greatly! It is so hard to imagine how can we love each other not seeing and never meet before but counter to destiny it is a fact. Anyway from my side it seemed to be really crazy to fall in love with man from so far away! But why did you loved me - so far and unreal? I can't imagine but I trust you because I love you and I need you!!! It is so great!!! But I want you to trust me too! It is very important between two loving people to trust each other. I hope you do... I think that love consists of trust, tenderness and patience. And what do you think about this? Do you agree or not with me?Love is like magic And it always will be. For love still remains Life's sweet mystery!! Love works in ways That are wondrous and strange And there's nothing in life That love cannot change!! Love can transform The most commonplace Into beauty and splendor And sweetness and grace. Love is unselfish, Understanding and kind, For it sees with it's heart And not with it's mind!! Love is the answer That everyone seeks.... Love is the language, That every heart speaks. Love can't be bought, It is priceless and free, Love, like pure magic, Is life's sweet mystery!! This is a little deviation from usual life. I hope you like it... Sorry if this letter seemed to be too sentimental but my love for you dictates these beautiful words for you!!! Now... A little about usual life here... It is pretty simple. I work as usual at library, see many people and much thinking about you. It is really cold here. But my warmness is in you... I feel so good when I dream of our first meeting. It is so pretty to be I think! My soul singing the song of love in expectation of our meeting. I'm dreaming it so: as I running down the a gangway and begin kissing you as insatiable. The first our night will the most romantic night in my short life!!! We'll walk and speak as much as we can. I'm sure our love will overcome all language barriers!!! We'll kiss as youngest lovers under the calm shining of Moon. The stars will shine only for us!!!! They will smile looking as two people can't find a word to describe such a great feeling arisen between us! You know I'm crying sometimes with tears of love in to my a pillow by nights!!! Is it a love as great Shakespire describe?!!! I believe in this love and do you my love? I must say to you that I'm not a virgin already - it is hard to be understood but I feel that I was to say you about this! It has happened firstly with Andrey. I hope you remember I told you about him. It was fantastic night - one of the best nights in my life but it is so hard to remember this because he broke my heart... I feel - all I said was so sentimental... I hope I don't bother you yet... I'll stop for now. I'll write very soon. Eternally yours Marina.
p.s. Please sorry that I still didn't find complete information about the visa for me but I'll do it until next letter anyway!!! p.p.s. Warm Hello for from all my family. They are asking about you! How are you! We are thinking of you!
Hi my best Don! I'm so glad again writing a letter to you from Russia. I know it sounds a little official but I feel that today is very important day. I finally found the information about what do I need to get the visa and to make my dream come true and to come to you my love! I think that the best way for me is to get Tourist visitors visa. It is the easiest way to come to you. Sure it will be very hard to get it nevertheless but I hope that I can do it with your help! It has one weakness - it allow to stay in your country for only three months but I hope that after coming that time I will have a chance to prolong it. I was said that it is possible. I heard there are many events when girls from Russia got Tourists visas and after that got married and stayed abroad. So I think that we can be together too! How do you think? Am I right? I have known about total cost of preparing of all papers I need to come to USA. It has appeared more than 200 USD as I said before. It is needed 270 USD to make everything: visa, applications and passport. It is big sum of money that I can't get in even several months. I hope that you can help me to find that kind of money to make our dream come true. By the way I can get my visa in already two weeks! I was so pleased to hear this! It means that we can meet so soon as I didn't ever dreamed! I'm really happy to know that! So I need 270 dollars as soon as it will be possible for you to send. I hope that I don't ask too much from you! You can send them through the system Western Union. When you will send the money they will give you Money Transfer Control Number (MTCN). This is ten digits. If you send me that MTCN by e-mail I can get your money at my bank here in Russia. I'll give you the adress of Western Union here in Murmansk that best of all to get for me: AVANGARD BANK KUIBYSHEVA, 12 KURGAN , 640000 The money are to send for my name - IRINA SMIRNOVA!!! Another important information is that I need information about the closest airport to you. This information will help to get the ticket with big discount! This was asked by my aunt Irina. She promised for me to make this good deal and can't express thanks to her for this! As you see I speak too much about money. I hate this world for it is controlled by the money! But without your help I will never see you! Unfortunately we are to pay to be together! It's so pity! I'd love to fly to you simply with help of my love-wings that carry me in my dreams about I will meet you and we will live together forever until death!!! I love you so much! My parents were not very good with that idea for us to be together firstly. They thought it is so far and dangerous! But I convinced them to let me be with my beloved and they agree with me at the end. All my friends wish for me to be the happiest girl in the world to be together!!! Sorry if I may be offend you asking the money. But I hope that in your next letter I'll read very good news for us my love! I need you. I dream of you! I love to think about you. I'm so crazy.... Irina.
Hi my favourite man!!! I'm very glad to get your letter today! I was thinking about how do you think about me asking you this money. I was scared that you will not answer me or will think that I want to stole your money. I was said that many American men are affraid of this because there are many Russian women who stole money from Americans. It's so hard to believe. I'm crazy thinking if you think about me the same! I only can say that I think so much about you not because of the money! I'm not - sure!!! Please trust me! I want you to trust me! I want you to believe in me!!! Oh! That's all so hard to say... I do trust you anyway and I think that the love consists of trust - first of all! How do you think? Am I right? My love grow on the fact that I trust you! I really consider this - is it too naive? Oh... I again speak too much about money... I don't like to do that... I'd better will tell you how do my usual life continuing without you unfortunately. At home it is very good. All are so glad for me. We much speaking how it should be interesting if I live in USA! How many interesting things I could know there! Mom praise God that I found you! She found that I look very happy! Yesterday here was my cousine and she found the same. Her name is Katya and she is some older than me and already married. She is saying that marriage is the stick of two ends. Of course it is very happy moment in life but from another side there are so many difficulties and problems with new life, new kind of relations. We spoke with her for the hole night and I was very glad to know so much about matrimonial life! It was very useful! If you think that I have some problems with my work - please don't worry for this. My boss is a good man and understand me very good. He is already old and knows so much about life. He teach me how to live it. I know so few about the life alone - without parents. He helped me to learn this life more better! Anyway the life here is the same - very usual and monotonous. So I'm almost bored by it! The only idea that make my day shiny is idea about you my love! I love you so... I feel it so clear! My love is a ray of light in this bored days which pass one after another! I feel as Juliette that have a chance to get out of her little close home to freedom... with her only Romeo... beloved Prince... Such I feel now... It should be listened as romantic nonsense but I believe in love at this Earth. I do want to believe in it. I will always love you!!! I to close this letter now. Sorry if it sounded some silly... Simply I love and I want to sing this song of love as a nightingale in the spring!!! I love you my best!!! Always thinking of you Irina.
Hi my love Don! How do I pleased to hear from you!!!! Your letters are really necessary to me to feel better every day of my life!!! I love you and expression of this fact is in my love letters to you!!! Thank you for the money helping me with visa. I think that very soon it will be ready and we will meet finally with you!!!! In every letter to me you think that I don't understand you but it is not quite so - simply I'm very absent-minded girl sometimes and I'm trying to find all your questions - it is not very difficult because I use the machine translator to understand them better but when I writing a letter to you I am forgetting mostly of them - I am fond in writing about one thing and forgetting about another important... This is bad of me but I can't do nothing with myself. In the future I'll try to do everything to correct this but I am very simple girl and not very much talanted.... I want to tell you about my favourites some more - it is not hard but difficult to begin... It is very interesting to tell you finally that I am good in preparing food. I love to do it and all I can with great love! I like to experiment in cooking and my favourite dish to prepare is chicken with great seasoning - my proud and secret!!! - many of my friends asking me to give them a secret but I'm not. This is from my granny - she taught me to cook great and it is one of the things I thank her! I love to eat myself very practical food - something tasty but enough simple and fast in preparing.... m-m-m I love to eat fish - different kinds- especially river fish, trout for example... Sea products are good for me too but not as much as river fish! About my usual habits - I m no smoking, do not like to drink. The only exception is when holidays - I love to drink some wine - this is my weakness. I love to taste expensive kinds of wines - but usually it is very expensive - so my experience in this is not great....My usual life is really usual ;-) but I hope that you like to hear more and more about me... It is not really easy to write long letters. As soon as I'm not a writer anyway but for some reason it is easier for me to write to you about how I love you but not about usual things.... This letter is mostly out of love words but I had a purpose to write something serious... Am I romantic person or some kind of crazy... Hard to say...I'm so as I am in life and I live for life to be claimed by it too... Sorry for this confused andphilosophic final but I feel that it is enough for today - I feel very tired but happy having such a great man there far away loving and waiting for me... I love you very much!!! I want to hear from you very soon. Irina.
p.s. I attached my photo with my girlfriend. I hope you like it.
My dearest darling Don!!! I want to come to you anyway and I don't affraid of any difficulties!!! I will survive!!!! I hope that I'll find before the next time I'll write to you all information about how I will fly to you!!! Thank you for your best wishes for this light Valentine's Day. I know that this day is really popular in USA but it is not very in Russia. I'd love to be for this holiday more popular here but anyway thank you very much for this kind words!!!! I dream of you always, I want you near me all the time. I see me standing in a field surrounded by roses, they are pretty flowers. we slowly walk toward each other and you eyes shine so bright as we get closer to each other. Our arms reach out for each other and there is a tingling in our fingers as we slowly embrace. You lay me down on the rose petals covered ground and slowly remove my clothes. You caress my sweet breasts as I slowly kiss your tender lips. Your body is my temple of love. You slowly kiss me on my neck and nibble my ears all the while you are caressing my breasts. You slowly move down to kiss my breasts and they are so sweet. You take a long time kissing every of them. Then you slowly move down to kiss and caress my most private part, I squirms and leave out a sigh as your tongue enters me. After a time you mount me and my body pushes up to meet mine as you enter me. You start out slowly as if not to hurt me but with each thrust you meet me and we push harder. It seems to go on forever until there is like an explosion as we both climax at the same time. Your eyes shine so bright and your skin glistens from sweat. I kiss you sweet lips and we start all over again. I want and can make love to you for hours my love. I will never leave you go once you are in my arms. There is no meaning in my life without you. you have become my life and I don't want to live without you. Your loving princess Irina!
Hi my great love Don! Sorry that I didn't write you earlier - I really couldn't get to Internet Centre! I'll be happy under any circumstances with you. I'm very glad that you are my favourite man and the dearest at hole Universe. As soon as I read your letters which you send me to my address, I am very glad that you helped me with the visa. Im very much missing you. I have known about cheap ticket for the plane to you. It is necessary 810 dollars from Kurgan through Moscow. I understand that this is a very large money but I ask you to help to me with money for the ticket. I hope you don't mind...I am very speed because I wasknown that this ticket would be sold to those who will be earlier. I am very much indignant of the paper to not to give to be together for two fond people. I shall wait for your translation. I love you and I want to be with you very much. I am ready to go for all to arrive to you and to embrace you strong. I hope that you will make for me this great thing!!!! Please send your money to the same address of AVANGARD BANK for my name - Irina Smirnova. When you send money by Western Union don't forget to send me 10 figures of transfer number. I love you and I want to be with you. I shall finish the letter cause I have not much time. I'll write longer letter some late. OK? I hope to receive good news from you!!! I LOVE YOU MY DEAREST !!!!! Irina.
Hello , my wonderful husband to be, Don! For your questions... sorry I didn't understand quite good all but anyway... The ticket I'm going to get is for the round trip from Moscow. But the sum includes the cost of the road to Moscow from Kurgan. As for the amount - I was said that it is cheapest I can find from Russia. I tried to do everything to be together for us my love!!!! I am so in love with you, my best! I am so glad I found you through the internet! You are so wonderful, like you said, both inside & outside.Your love for me blows me away. I know we will be so happy together. Any problems we run into, we face them together. If we were to get in a disagreement about something, the way we know we love eachother like we do, we can work out that disagreement together. I am very sensitive to your feelings & needs. I want what best for you. I am not going anywhere my best, you have me. I love you. Yes I love you, yes I want you, yes I need you. Yes I want us to be together for the rest of our lives. I can't wait to kiss you, hold you, caress you. I love to cuddle, that will be nice. You are so hot, so wonderful. You care about me. My true love, the day we are in eachother's arms we will be the most happy couple in the world!! I guess sometimes I fear that because you and I are not physically together yet, you may tire of waiting for me, and find someone else. I hope that does not happen. I would be completely devistated. I am so CRAZY in love with you my sweetheart. You're the only man for me, & you're all I'll need. We need each other. I'm forever yours!!! I love you, your Princess, Irina!
My only true love Don!!! Thank you for the help with money. I can't say any more - my love says everything for me. In my next letter I'll give you all flight information my love! You give me such facinating inspiration and comfort every moment of my life! You are my miracle of love and my rainbow after a long storm of emptiness. Together, at the same time, we have kindled a glowing fire of everlasting love. Never have I felt such loving warmth throughout my entire soul. It is a flood of heat!!! Now I look forward with eagerness to everything in life with you. Every beat of my heart is to make you happy! Your love takes care of me when I need it the most. I love you!!!!!!!! I think our love we share is written in the stars. Every night they shine drawing us closer together... To touch you, your body. To see you, the beautiful way your eyes touch my heart. To hear you, your laughter and whispered "I love you". To smell you, your perfume. To taste you, your sweet passionate kiss so hot!!!!!! To feel you, your glowing presence, your love. To love you, intensely with all of my heart, body, and soul!!!!!!! I need you my wonderful prince!!!!!!!!!, in a way words cannot express. The golden moment awaits for us to meet for our loving embrace. I am missing you, I am wanting you, I am longing to hold you in my arms!!!!!!!! I LOVE YOU!!!!!!!!!!!!!!!!!!!! Eternally yours Irina.
Hi my love Don. Sorry my dear man that I didn't write you these last several days. It was a very difficult time for me. I was in very big efforts and sadness - my mother's mother - my granny was dead three days ago and I had no chance to go to internet and write a letter to you! Please sorry but I was very busy and it was really hard times for my mother. Granny Anastasia was very old but nevertheless it was a very hard hit for mom. I want to say you that I was waiting for the moment I can else write a letter to you my love. I missed you very greatly and your support for me is very important!!! I love you!!! I very much love you for that you help me to arrive to you. I want to see you very much. I payed for the visa and for the ticket but I was telled that is necessary to pay for the insurance tomorrow. It costs 410 dollars, without the insurance I'm not let out from the country. when I arrive to you from Russia this money return to you so we nothing lose. This money are very necessary for reception of the insurance. Please send money tomorrow it's very important. I am very happy also I to write to you about love. Love is friendship that has caught fire. It is quiet understanding, mutual confidence, sharing and forgiving. It is loyalty through good and bad times. It settles for less than perfection and makes allowances for human weaknesses. Love is content with the present, it hopes for the future, and it doesn't brood over the past. It's the day-in and day-out chronicle of irritations, problems, compromises, small disappointments, big victories, and working toward common goals. If you have love in your life, it can make up for a great many things you lack. If you don't have it, no matter what else there is, it's not enough. I love you as much as the sunny loves our little planet Earth we live at!!! I can't wait our meeting in person. I miss you as the desert waits for the rain!!! Sorry I have few time to write to you. I must go away now. I'll wait for your next letters. Your favourite woman Irina!!!
Hi my Don! Thank you for the help with insurance - this is money that will come back to you!! I now have finally the visa and in my next letter I'll sure send you all flight information!!! I hope this letter will find you in a good mood. I'm very glad to write a letter especially for you again. I love you too so madly that no word that can describe my feelings for you! And you know this very good without I'm saying about this! I began to understand that there is no need to say so much about how great my love to you! I'll try to tell you more about my usual life here without you. I hope you don't mind my best! So it's going really cold here! Today all day it were snowing and the temperature is below zero by Celsius. It is so cold here without you my love! I so want you to huge me warmly and deeply and to kiss gently and never push me away from you... But that's only dreams - I'm so tired to be in fantasies... Sorry I'm back again... The weather as you see is not best but I have a great power that supporting me in my desire to live - to live for you my love! I hope that I didn't bother you yet. Please say if I do! That's my usual life here. It is mostly bored - work, home - work, home. As bad Mary-go-round (I hope I was right speeing it?) that tighten me deeper and deeper to the routine of household life. The only shine in it is you are my love! You brighten my way of life! You shine at my road to happiness! I will over at this - I am happy to drop you this note! I hope you'll like it! I'm still forever yours. Kissing softly Irina.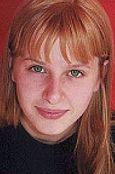 ---
Ludmila Shakirova (Kazan, Russia)
Ludmila Shakirova Kazan Russia (actually originated from Yoshkar-Ola) I am a divorced Hispanic father, 43 years old, from California. I was contacted by whatever her name is, if in fact it is a her, through Christian Singles web site. www.singlec.com. She contacted me the beginning of December and continued about twice a week. Her letters are identical to those of the canned message found under Olga Yurieva , Olga Akpulatova, Olga Fedotova and Ludmilla Vinogradova just to name a few. Her photos are in the same line as Elena Koldyreva pg.47, Maria Saleeva pg.73 and Natasha Michihina pg.78. I'll include a few letters. Too bad the last one isn't true. The Christian Singles site has been effectively removing scammers as they post up.
She (they/he) got me for 1000 bucks. I was smelling you know what but sent the money anyway. After the last letter I was somewhat convinced. I then found this site and wasn't surprised, but almost wondering where she was on the site. well it might be 1000 bucks but, it is only money. I wish my ex had only scammed me for 1000 bucks. I am still in contact but I think the last letter is their way of calling it quits with a scamee. I have a few real friends in Russia so the taste is not all sour. I do intend to contact the authorities but action is only as loud as your money is big from what I hear.
L. Duarte
Letter #1

Hi!!! I was very much of rad to receive your letter. My heart has suggested me that I should acquaint with you. A thank that you have answered to me. I want to find the half, with whom I could section happiness and difficulty of life. My intentions are very severe. I dwell in Russia, in city Kazan. My city is on the river Kazanka. Kazan - large city with a population of more million the man. A history of our city very large and interesting. Our city in 1002 was derivated.In our city there are many schools, in one of which I work. I have received formation of the teacher, has finished Kazan pedagogical university. This university is in our city. Now I work at school -38. I teach to children from 12 till 15 years. I teach lessons of Russian and literature. My growth(increase) of 168 centimeters, my weight of 54 kgs. I was never married and I have no children. I love to be engaged in sports, specially by gymnastics. I take up with it in a school sports hall. Still I love to rest with the friends on the nature. I do not smoke and I do not drink alcohol. Ihave a healthy way of life. I love to listen to different music, but specially I like classics. When I listen to classic music I receive large pleasure from it. I never thought that is possible to acquaint with the man through the Internet. I am afraid that it can appear a joke. I hope that you realize my letter well, as I do not know well grammar English and I use by the program of transfer(translation). I hope that it will not influence further acquaintance. I would like to learn(find out) about you more: hobby, what music you prefer to listen, your favourite food and etc. I shall dispatch you some photos. I hope that it will be it is pleasant to you. I shall wait your answer with impatience.......Your friend from Russia Ludmila
Letter #4
Hi my dear friend Leonard!!! I like your pic very much.Thanks for Virtual Flower. Today I had bad day at school. I have found a new technique on grammar of Russian. I think that this technique would allow children to understand grammar better and fastly. But the chief of school has not approved it. It(he) began to shout at me and to speak that I am engaged not in the business, it(he) began to offend
and humiliate me. It(he) spoke that there are experts who create the special program for studying Russian. I very much was upset after conversation with the chief of school. My mood was gone. I left in the study and cried much. I thought that I shall leave work. Mine School children to see as I pay and have asked me why I pay. I have told them that I shall not work more with them. They very much were upset and began to ask to remain me. At one mine the schoolgirl tears on eyes have appeared. I might not give up to them and have decided to not give up work. Your letters this only thing that cheers up me. I like your letters, when I read them I feel as we approach. We are Far apart. But it does not prevent our dialogue. Though I already thought, that It is absolutely enough of dialogue through the Internet not to understand each other more strongly. What you think of it? I would like to see you not only on a photo. But I not I know as it probably, because we very much far apart. You to me like And I think that our relations can be deeper. I do not know as to explain It is by words. I simply feel it. Your letters make my mood high. I am becomes joyful on soul. I want to ask you to write to me your address, I am possible I shall write to you the letter. I do not remember you wrote whether or not, I can not save your letters, because them can read somebody another. My address Russia,420024, city of Kazan, street of Gagarina
15-30. But I think that it is not necessary to write to me because can steal The letter, and would not be desirable for me that someone knew about that about what we with you we think. I I hope you me understand. I shall wait your letters and I hope that you will write to me soon. I think that Sometime we shall meet you. I would like to arrive to America, to meet With you to see as you live. I want it because I begin to understand that Between us there is something greater than the friendship seems to me what is it feeling Trust to each other, it seems what is it lovefriend, I seem that you Feel it. I wait for your answer, it is very important to me to know that you think of that that I have written To you. I want to learn(find out) much about you. How at you an affair? How mood? I to think, that at you all is good. I to want it am very strong. I shall ask the god that you were healthy and happy. I the christian and frequently to go to church. It is very important for me. You to visit(attend) church? What you to ask the god? I always to ask him(it) that at all all was good also everyone were healthy. I to know, that it(he) to hear me and to be good only for people. Each person in the world should live well and
happily regardless of the fact that it(he) to make bad. You agree with me? I to want to know your point of view on this question. Your friend Ludmila...

Letter 5
Hello loved friend Leonard!!! I so am happy, that you at me on mind(wit) all the day. I am happy to read your letter. How mood? I to think, that at you all is good. For cooking pel'meni it are required to you: For the test: Wheat flour -1.5 sleeves; Egg -1 pieces; Salt - 1/2 tea spoon; Water -1/2 of a sleeve; For forcemeat: Beef - 200 grammes; Pork (or mutton) - 250 grammes; Onion - 40 grammes; Salt - 9 grammes; Pepper - 0.2 grammes; Saccharum - 0.5 grammes; Water -4/5 of a sleeve: Egg for lubrication - 1 piece; Sour cream - 1/4 sleeves. The paste in the beginning is necessary to hinder. For this purpose we blend(knead) water with eggs and By salt, that homogeneous weight would receive. We put a flour(torment) by a zoom on desktop Also we do(make) in middle recess, in which one and we pour water with eggs and By salt. The liquid is added at the rate of 2 sleeves of a liquid on a kilogram Flours(torment). We get mixed up the homogeneous paste, and for the best expansion it is necessary To give it(him) to lie down 20-30 minutes, then the gluten will inflate and to be unrolled It will be much better. We unroll the paste by a narrow thin stria and is doped with an egg on all To length. Then we put on a spoon of forcemeat apart 5-6 centimeters from each other. With sleeve we do(make) mugs of the test around of slices of forcemeat, then paste We pile in halves and we push edges(boundarouse). For cooking forcemeat beef and pork or mutton to cut on Chunks and to leak(skip) through a meat grinder with a small-sized grating. In forcemeat to add Saccharum, salt, pepper and water hardly is less sleeve, and also leaked(skipped) through Meat grinder of an onion and all to intermix. Pel'meni to cook in a great many Slightly to salt water (on 1 kilogram of pel'meni of 4 liters of water, 40 grammes of salt) at gentle Boiling 8 - 10 minutes. There are Siberian pel'meni, it is possible watering their acute sauce, or it is simple With sour cream or kindled butter I to want it am very strong. Well, I to want to tell you, that my heart began to beat more often when I to think of you!!! I to ask you, that you to send me all photos which at you are. They will help me to feel your presence near to me. I want to feel you, your gentle sight, yours a smile, your hands. I so to require in heat and care and I to think, that I to ask not so much. I to search pure(clean) love and romanticism in attitudes(relations). I to like when all is beautiful, fine, gentle and romantic!!! Desire to have the family, the loved(liked) person beside, feeling care and constant support in difficult minute, to what to aspire each person in life and I too. To me 31 years, and I and to not have, about what I to speak you. I was close to happiness in the past, but my trust to break my heart. I should trust the person with which I all life. To trust his each word, gesture, a sight, a smile. In the world now so it is a lot of meanness(low act) and deceit, that it is necessary to concern to people which to surround you very closely(attentively). I to not speak you, that it is necessary to concern about mistrust to everyone, just necessary to know the person so that to be completely sure in him. I to know you not long, but I can tell, that you very fair and open and it very much to involve me and let's me trust, that I that I can love and be loved!!! My aunt to learn(teach) me, that I should be always open. I to tell her, that our attitudes(relations) to develop successfully and she is happy for us. I told to the aunt about you much. She to dream, that I, at last, there was not one and to have family. My aunt has told to me yesterday as has met the husband. It was the casual meeting. They have fallen in love in each other at first sight. All over again he looked after her and a bit later they married. Now they live very happily. It is a pity to me that I have no the phone of a house. I very much would like to hear your voice. My fellow worker the teacher of computer science has offered me to make a sound file. I shall try to write down to you a sound file and to send through email. I shall try to make it as soon as possible, whether but I am not sure it will turn out at me. I now very much to want to talk about you! I so to want to share with you pleasure personally when I to see your eyes and a smile of that I am glad. I to want to see your pleasure and to divide(share) her with you. I to want to know what to do(make) you happy? And I shall try, that everything, that I to make was the present happiness for you. Please give me chance to make it!!! Give me chance again to feel the loved and loving woman. I wait for your beautiful letter and I promise, that I shall think of you each minute. Your friend Ludmila Shakirova.
Letter 6
Hi my love Leonard!!! I am very happy to receive your letter today.I have found cheaper tickets at the price of 701 bucks. The company of air flights of city of Moscow makes the New Year's discounts and types group consisting from 10 men for trip in USA. I have submitted the questionnaire on design of the visa and passport It is all will be off-the shelf by January 26. If you want to me to help what I has taken off to you for New Year that our trip(flight) is held on 29 Friday. I can arrive to you on January 31 in dinner. You can transfer money through Western Union to the address AK BARS Bank 1 Dekabristov street Kazan 420066 RUSSIA. Ludmila Shakirova

Today I have good mood. To me I am very good, as to meet you in my life. I to not be yet never so is happy. I now completely to change, it to notice all mine familiar and friends. It is all due to you. I as though to fly in heavens. Nothing it is necessary except for your letter and you. I each time go with alarm in the Internet a class at school. I to think suddenly you has not written to me, suddenly you to not receive my letter. But when I to see. That all is normal to me to become well and I with pleasure and with good mood to write to you the answer. I yesterday to think of our attitudes(relations) and about our feelings. I already to become attached to you and I to not know, that to me to do(make) when I to not see your letters. I always to think of you. I begin more to distract at work. I nothing can make with myself. I to think, that all this is possible to name as one word love. Yes I to love you. I to speak about us to my aunt. She to ask me you really to love (him) and to want be with him. I to tell not thinking, that very much and I can not present myself without him. I to tell to (her) about you and she to tell. That you the very good man and are possible to trust you. But she all the same to experience for me slightly. She to me to tell, that I should be not mistaken in a choice and still early to speak about love. She speaks, that we should even closer learn(find out) each other. But I to understand her. She to love me. And she for me as native mother. I to think. That you to understand me. She to wish to us happiness and large love. I today very much to get tired at work. I had very difficult day. I shall write to you tomorrow. I shall be with impatience to wait for your following letter. Because we with each letter to each other to become all is closer. I to notice, that our letters are ever more complete by love and good mood. I to want, that it always would proceed. I to send to you the most passionate kiss. And to wish to you successful day. To protect itself my love. You always in my heart .Yours love Anna Zhavnerova.
Number 17
Hi mine dear prince Leonard. I am happy that you wrote to me all this time. Forgive forgive forgive me. I could not write to you. At me is not present whom except for you. I have no the Russian man. You at me only one. I have arrived to Moscow. To receive the visa and ticket. Moscow the very large city. I when was not in the large cities. I had property to be lost in this city. I have decided (solved) to go by the underground. In the underground very much there is a lot of to people and at me from a bag the thieves have stolen my passport and all documents, all money which I had. It is very a shame. I thought that to me now to do(make). I have thought that you my love any more will not want me to see and to hear, that you will not help to me more. I am grateful to you for all mine LEO. I has decided (solved) to go then home. Was already late. In the underground there were very few people. One trouble do not come one more has come. The Moscow young people looked at me. They came to me and have offered me to engage with them love. I have told that there is no I it I shall not do(make). They began to stick to me and to apply to force. I began to be pulled out them was very much. They by force have dragged me in the machine. Have brought me for city. I thought that I today shall lose consciousness. I was afraid very much. I was frightened. I have decided(solved) with what that by an image from them to escape. They have brought me and began to beat me. I began to cry. They began to break from me clothes but then who has called to them on the phone. They have adhered me to a bed and who has left them has caused. I have decided (solved) from them to escape. I have found out that at them under a pillow the knife lays. I cut cords and has escaped from them. I was afraid to you to write I you thought that after that to me will not write. I love you as before. I miss without you. Forgive me forgive forgive forgive. I do not know that to me to do (make). I have escaped from them but did not know that to me to do(make), where to me to go. I did not know where I am present and where to me to go. I sat in the first bus and has left away from this place. I went by this bus while it(he) has not finished the work. Then the woman which drives the bus has asked me why you do not leave. I have told that me to go not where. I do not know where to me to go. I have told all history. She(it) has invited me to herself. Now I live at it (her). I was afraid to go home to me very much it was very very a shame. I thought that there HOUSES should by me simply be be to be laughed and speak that I very such simple girl which have wanted to go to America. It is very a shame. LEO, you can forgive me. I know you to me will not trust more me. I spoke that your friends do not trust me, yes I understand them. I miss without you my prince. I pity(regret) that you were not in that time. Forgive forgive me. I love you mine LEO.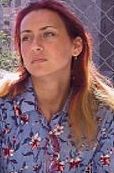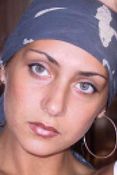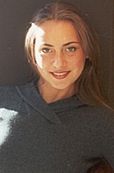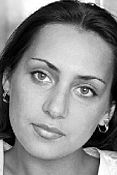 ---
Natalia Smirnova (Kazan, Russia)
I am a graduate student, 26, single, also working in order to go to school. I was contacted initially on Mar. 31 through an online personals ad I had placed. The note subject was simply "Hello!!!" The initial sender was "Natalia" and the note was signed "Natasha." Later she told me her full name was 'Natalia Smirnova.' She wrote me about half a dozen more times, telling me about her town, Yoshkar-Ola, her mother and grandmother, and so on. The notes were very sweet, but one thing that was troubling was that she would never actually answer questions that I would ask in my replies. I took it to be that her English was not very good, but there was no effort to actually respond to my questions at all. The last e-mail she sent, May 1, contained a song typed out. I was simply curious to find out what the song was from, and when I searched for the lyrics, I came across the scam page here. It's good that she was using a common script, or else I might not have realized what was going on for a while. I found exact word-for-word copies of her letters on your site. I never sent her any money, though at one point I did offer to help pay for her to get a phone installed at her apartment. She sent me her address as well as a bank address, but she never even mentioned it again after that. So I suppose she is simply being very patient and not letting on so quickly.
The addresses she gave me were: "Kazan,39 Batirshina st., apt. 180 Tatarstan, 420102,Russia My complete name Natalia Smirnova.Here is the bank address: Kazansky Bank 35 Gvardeiskaya st. Tatarstan, Russia" She sent me two photos, both of them very professionally done, which made me wonder how she could afford them. I'm attaching them with this e-mail.

Sincerely,
Nathan Byrd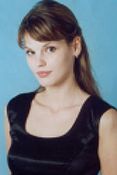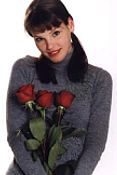 ---
To send your own story, please click here
Click here to support Black List