---
Ekaterina Belosova/Lubov Bazhenova (Chelyabinsk, Russia)
My name is Crage and I'm a 40 yr old engineer from Chicago. As a apart of signing up with Yahoo, I also registered with their Friendfinder service. I received an interesting response from Katrindior@pisem.net on March 31st that I wrote back to. "Ekaterina Belosova" was "her" name and at first, she sounded very warm and real. I'd seen scam letters before, but this was much more personal - at first. By the sixth letter, I'd started to notice that she never answered any of my questions directly, but had a habit of writing fantasy-like senarios for us to be in....it smelled funny! When I pressed a bit for answers, she threw the money request at me (7th letter, 4/21/02). I sounded so scripted and mass-produced, I knew this was a scam. She then decided to change her address to Katrinbel@pisem.net and wrote 2 times more before disappearing. I checked out this website and sure enough I found the same pic
Best Regards,
Crage Kentz
Letters
Hi my new friend Crage! I am very glad, that you have not disregarded my letter. It is pleasant for me because, that I have liked you. I shall continue the story about myself. As I already spoke you, I live one without parents. I provide myself with all necessary. I have no children because it was never married, and without a marriage I do not want to have children. I like to listen to various music, the direction of music is not of great importance for me. The main thing that music was good though I give the greater preference to tool music. To me delivers great pleasure to go to theatres. I like sometimes remaining a house in loneliness to dance under quiet music, ah if at this moment n
Hi Crage. It's me again - Ekaterina. Many thanks for beautiful photos. How are you? To me each time pleasantly because, that you write me letters and that to you with me is pleasant to correspond. I am glad, that have found to myself the friend in America. It so is interesting to correspond with you through such big distance. And letters come so quickly, what even it is possible to have time to state each other ideas which have just arisen in your head. I have now thought of that as we have got acquainted with you. Then I did not think at all that you will answer my letter, but I trusted in that that you will answer my letter and it happened. Here in Russia I long searched for myself worthy for the man, but and have not found, and you to seem to me
Hi my lovely friend. Thank for your fine letters. I am sure in that that you do not forget me for one minute, I think of you all time too. You at all do not imagine, as to me to like to receive from you letters. To me to not be trusted, that I could find to myself the friend through such big distance, moreover and such good. What at you now weather? At us today it is hot, certainly not as at you. I present myself, that at you almost never it happens snows. I am right? To like me this season spring. When all around starts to become green and to blossom. Air is filled absolutely with other aromas that were in the winter. And birds start to sing the songs. It seems as though all world has woken up from winter dream. I very much like to observe it. I very muc
Hi my dear Crage. I hope, that my last letter has not caused you an attack of bewilderment. You probably will ask me, " why so fast? " I shall hasten to answer you, that I simply not could hold in myself these feelings more, and they have escaped outside. I simply did not know, how to you to tell about it at once, you see then you would not understand me. I never tested such feelings to anybody to another. I think, that you are created specially for me and I want to be created only for you my love. Your letters always bring heat and a cosiness in my heart though we and far apart, I all the same feel you as though you are with me in one room. I so want to nestle and feel to you heat of your breath, I feel, that with you to me will be always warm, even in the coldest weather. I believe that you that the man.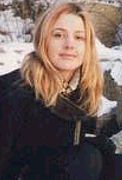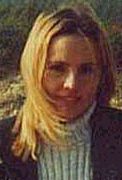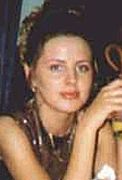 ---
My name is Luigi and after find your site I realized that I was a victim of scammers.......and from Ekaterina Kiseleva found on friend finder.com. I have sent for my fortune only 70 dollars...but I feel so stupid and so hurtful...all the letters I received are all same to your listed. so I don't need to send you again, you must know them very well !!! but what can you do the life goes on...but this is the prize to pay when somebody like me dream too much in this horrible life without, lacking sentiments!!!!! thank you very much for giving me the opportunity of waking up myself....thanks again....LUIGI......
---
Ekaterina Strelkova (Yoshkar-ola, Mari-El, Russia)
My name is Terry, I'm a 42year old single American. I got a response from Katya through Dreammates.com. I have been in contact with her now for about 3 weeks. She writes about how she wants to marry me. How she has a girlfriend who works in the tourist company, and she promised to help with the information on getting her vise & passport. After about 2 weeks she asked for $500. I did not send money, I kept checking on what she had to do to get a passport & visa & i wasn't like she was saying, That's when I knew it was a scam. I decided to send lowers to the address she gave to see what would happen, there was no such address. Like the scam warning page said, she would not answer a lot of questions, & the letters they showed were the same I was getting. She wanted the money sent Western Union to; Ekaterina Strelkova. 17 Petrova st., apt. 18 Yoshkar-Ola, Mari-El, 424000 Russia The Western Union office address: Guta Bank 8 Vashskaya st. Yoshkar-Ola Mari-El Russia
I haven't heard from her since I did not send the money when I said I would. I just found this site tonight & found her on the black list. I have already written to Support@mail.ru & webmater@mail.ru & now the black list. I will file a report with the FBI. Her ad at dreammates is already off line. Here is the initial letter & the one she asked for money( I have several others). Also the new photos she is using.
I hope this help others from getting caught up in her scam. Thank you, Terry Mascone
Letters
Hi my love Terry! I have found out all concerning my arrival to you mylove. I need the visa and passport, and also document of insurance andhospital. It costs about $500. This amount doesn't include airplanetickets. I am written down on reception in the transport company onnext Thursday. I shall give back documents concerning registration. Iam to pay for my documents by next Thursday in the transport company.Will you send me this sum of money by Wednesday next week? Mydocuments will be registration in time 10 days. Is it good? I havegiven you the address, on which you through branch of bank WesternUnion should send to me money? I want very much to arrive to you mylove as soon as possible. I give you the address of my bank wherethere is a system of remittances Western Union. My complete name isEkaterina Strelkova. My home address:17 Petrova st., apt. 18Yoshkar-Ola,Mari-El, 424000RussiaThe Western Union office address:Guta Bank8 Vashskaya st.Yoshkar-OlaMari-ElRussiaYour complete name, complete home address and airport, nearest to youis also necessary. It is very important! I very much to wait on yourfast answer! Your future wife Katya.P.S. The numbers are 3, 7, 13, 21, 48, 49. And the luckiest is 7 Iguess...
4/9/02
Dear Terry! I'm so pleased that you can understand my not so good English language, that I has learned in school and in College. I'm 171 centimeters tall, my weight is 59 kg, I have medical education, I'm a child nurse. I work in children's hospital and I look after children. I live in the city Yoshkar-Ola. It is approximately in 850 kilometers from the Moscow city. I want to say you, that I love children very much. I have an experience of dialogue directly with Russian people, but they are not adapted, it is serious also. And they drink alcohol very frequently and it not so is pleasant to me. I think, that such habit is not a gift. I want to inform, that I do not smoke, and I do not drink strong drinks. But sometimes I like to drink in the good company a small glass of grape vine, though it happens very seldom. I want to say, that I am able well to play a piano, I have finished musical school, I've studied for 6 years. I Want to inform, that I live with my mum. I have the father. My grandfather unfortunately has died, 7 years ago. I want to say, that I like various music, but mostly classical. I want to be serious. My relations with you are to find love and to create happy family. I will be pleased, if you want the same. I want to say, that I write to you from an office computer. Unfortunately I have no the computer at home. I hope, that it will not be a problem. I hope you'll answer me soon. Yours, Katya.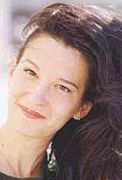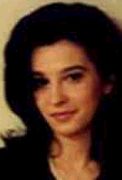 ---
Ludmila Durnitsina/Raisa Adamova (Tver, Russia), Lyudmila Durnitsina/ Raisa Popova (Saratov, Russia), Ludmila Durnitsina (Tver, Russia)
I am a 35 year old single father of one, white American and professionally employed. The contact was originated by her about a month ago and I am sorry to say that she played me like a pro. Requested money a few times and like a dupe, I complied - set me back $450 before I found your site and saw her pictures. She goes by three aliases there, Ludmila Durnitsina/Raisa Adamova (Tver, Russia) Lyudmila Durnitsina/ Raisa Popova (Saratov, Russia) Ludmila Durnitsina (Tver, Russia)
Letters
Hi, my dear Jam! I had the feeling inside that I will get a reply from you. So when I went to the Internet cafe I was in a high spirit.You see, I don't have telephone and my own computer at home, so I have to go to the Internet cafe to check if there is a mail from you. It was so amazing to get a letter from you, that I was smiling all the time and people looked at me like I was crazy. After getting a letter from you I went to work. I think that you are interested to know where I work. So I work as a nurse in the kindergarten. I like my profession and job very much. You already know that I adore children and when I look at them, I feel that I will be a very good mother. But at the same time I understand that it is a great responsibility and I will do my best to give everything to my baby. It is a very good weather outside. It is a very beautiful time of the year here. By the way, the New Year Day and Christmas are the holidays which I like most of all.Walking down the streets, I am thinking about you.Of course, I don't know you well and you don't know me. After some letters it may be strange for you to hear these words. The meeting will decide everything but I have the feeling that everything will work for us. I am sure that everything will be fine and that we could be happy together. The time will just show everything to us. As soon as we see each another we will understand it. It is just the matter of time and we need to be patient. Ok, I will send this letter to you and will go home. It is already late and the Internet cafe is rather far from my place. At this time of the day it is very difficult with the public transport. You can spend an hour at the stop to get a bus or trolley bus. But the thoughts about you warm me in this cold winter evenings. By the way, I never have been married and I do not have children. But someday I think I want to have my own children, because I really love children. All my thoughts are with you, do you will feel it? :) Warm hugs, Galina."
Another one a little later
"Hello my sweetheart, Jam!!!!!!! One more day without you. Only your letters help me not to be sad. Today I am going to visit aunt. Mom can't go with me, she needs to work. And after I finish my work, I will go to see her. She still didn't recover and I worry about her a lot. She is not a young girl and she needs my care. The weather is bad today, it is awfully cold, the sky is so gray, cloudy and the cold wind is blowing. I am in a low spirit today, you are far from me and there are so many problems. There is one more thing which upsets me, I already told you that the service of the Internet cafe is rather expensive and I can't write you long letters any more. I still haven't got my salary and I almost don't have money. It upsets me very much. I hate this situation. Money is nothing. But at the same time we can't live without it. I wish I could have much money to write as much as I can and as often as I wish. But alas! Ok, let's close this sad topic. I really need to go, dear. I miss you badly. Tomorrow I will go to the church and will pray for you and for us. And I will thank the God that I have you in my life now. Thank you. Kisses and hugs, Your one and only. Galina." And the money one "Hi, honey Jam! How are you there? I miss you badly, honey. I love you so much. I can't be apart from you, it is so hard. You are my life, I want to hug you so much, to feel your warmth, to look into your eyes, to feel myself happy and safe near you. I am sure everything will be Ok and the destiny will work for us and we will be happy together. I often think about us and try to imagine our life together. Sometimes I feel you so near and close to me. I even feel you on the distance. I feel when you are in a high spirit and when you are sad. I am happy when you are happy. I want to be with you so much and I though about the ways for us to be together. So I tried to do something for us and decided to go to the Embassy to check what I need to come to you. So, to come to your country I need to make some paper work and to get visa. It will take some time, of course, and to pick up many documents from my side. But I will do everything which depends from me. But there is one thing which upsets me very much. You see, I need to pay for getting visa. And you know that my salary is too small for it. I don't want to complain but you know that I have a difficult financial situation here. I have a great desire to come to you, to see you at last and only money separate us from each another. I love you so much, honey and I don't want to lose you. Nobody can help me with it. Of course, I could ask my Mom to help me but she doesn't have such money though she would like to help us. I am honest and sincere with you. I hope that you understand me and that you will do it for me. I already gave some papers to them and they made a file for me. All I need now is to pay them money. So it will be, $45 for visa and $30 for registration, also I need to pay for medical exams - it will be $90, $60 for the interview, and I need to get a foreign passport, it will cost for about $50 and for some another expenses I may have. So in general I will need for about $290. You have to send the money by Western Union. You need to send me your full name, address, amount of money and the control number (MTCN). You need my full name and address, so here it is ( GALINA NAVALIHINA, Russia, Krasnoyarsk, Lenina str. 95 - 249. ) Honey, I will need to pay them in a week, so, please, try to send them this week. I really hope that you understand my situation. I want to see you very much but without your help I can't do it just because I don't have such money. Money is nothing but they help to overcome all the difficulties on our way to each another. Sorry, dear, if it upsets you. I just think that we need to trust each another and to share everything. Hope that you agree with me. Just imagine that in short time we could be together. And there is only one problem now which can be solved with your help, dear. I love you so much, you are the best in my life and our meeting could be the happiest event for us. Miss you badly honey and waiting impatiently for your soon reply. Yours forever Galina."
This all in a little over a month.She's good, very good - plus I was dumb. No more.James in Tucson, AZjamford@hotmail.com
---
Irina Amilijianchuk (Brest, Belarus)
I am a divorced father of two working in the field of software marketing and sales. I am writing to substantiate the story in your 'blacklisted women' section received from Tony about a woman in Brest, Belarus who goes by the name of Irina. She is definitely the same woman Tony wrote about - she is running a scam with a "travel company" called Tamerlan Tour, and has a counterpart named V.S Yarniko. These people are scam artists-make no mistake! The emails Irina and V.S. Yarniko used are identical to the emails Tony mentions and are as follows: Onlyforyou1900@hotmail.com Irasha87@hotmail.com Tamerlan_tour@hotmail.com
The address where I received two hand-written letters from is as follows: 224000 Masherova, 32 Brest The Republic of Belarus Irina Amilijianchuk
[NOTE: the name she used on her written letters matches her scammer name on your site and in Tony's letter BUT she had never used it before with me!]
After reading Tony's account, I immediately recognized the young woman named Irina from Brest, Belarus, that I had talked to last year. She sent me the same letters - same writer, same voice, same spelling errors, and the very same letters in many cases. Apparently she sends the many letters to many men at the same time, looking for "marriage, love, and happiness", which makes sense because the letters are very one way - my questions hardly ever got answered directly. Irina also refused to see me in Belarus even though I offered many times to meet her over there - she said it was impossible. The money amounts are identical to the ones from Tony's letter; $857 and $1168. After the conversations when she knew I was not shipping money to her and Tamerlan Tour, the letters were flat, and I could tell she was "scam-spamming" me. There were other letters after the three I have here, but these three show the scam setup and how it works. I also include for you three pictures that were sent to me for Identification Purposes, should anyone else receive her pictures.
#1 > [This is one of the first substantial letters I received from Irina (she also goes by Ira and Irina Pedrovna). Here first contact was in late March. I have not spell checked her documents to keep their authenticity intact.]:
April 3, 2001
Hi, my dear! I can believe that we 're getting that much close to each other, it seems the time goes to fast, but we're getting closer to each other more & more, you don't know how mush you made me happy by writing to me. Every time i open my email, the only thing i'm looking for is your letter, your beautiful email, which is all patient & your true feelings about me. Sometimes i think i'm dreaming & this not real & i'm talking to someone how is not real at all. You don't know how much i have a feeling about you & is not the day i don't think about you & this is real every time you send me your beautiful picture, it take me a long time to close it, cause from the time i open your picture make me sit & look at it, for a while, it make me freeze & i think i'm getting very close to you. I really believe in soulmates, call me sentimental of hopeless romantic but i know that some where in this word there's somebody i could just look in the eyes i know that i'm looking to my other half. I look around & ask my self why i'm not with anybody that "available", & then i know why i'm alone. This person would have to be smart, someone i could learn from; beautiful, not just of external beauty but more important beauty from the heart & soul; compassionate, someone that cares about others & try to make a different in other people's life; genuine, someone that would bring the best of my to really complement my life & the life that we'd build together; open minded; someone not afraid to explore the world & life to really find the essence of our existence; well sounds pretty tough huh, to some with all that together, well that's the reason i'm by myself but i know that if i find the person i'll do anything to be with her cause i know that a world together would be a world of discovering, a world of understanding, a world of happiness. I think about my birthday (10.04) i don't jet how to celebrate it. I have a lot of friends who'll want to come & meet me this day. I'd love to spend this day in the country. I'd love to spend this day with my dear. i also think about my vacation. I want to take the vacation next month & to spend it together with you. I'll try o collect money & if i have enough for this trip i'll come & see you. I'd love to see you so much. How do yiou think about this? I also love to see any picture you send me & be doing that you make my life going. I love to loved & i do the same for someone who i love. I try to make the best for you (give my heart). I hope we see each other close & get to know each other better. Shaun, your poem is wonderful. I like it so much. Best of all i'd love to see Niagara fall. It's my dream. And what about you? Well, thank you again for the poem. I'll write you soon. Take care, my dear. Ira.
#2> [ Here she tells me how much she is thinking of me…growing fonder of me…] :
April 6, 2001
Hi, Shaun! It's good to hear from you again. I'm so happy that you tell me everything about yourself and you're open person. As you probably know, the weather is very nice & it seems like a spring is here already. Sometimes is raining & it give the fresh air to this season. Me & my friends went to the park yesterday. We tried to get together most of the weekends & spend sometime & we have fun. We cook & take our food there & we eat together & i wish you were here next to me one day & we could go for picnic. I wish you celebrate my birthday with me but i feel i'm always with you & where ever you're i'm next to you. I'm looking forward to meet. I hope it'll be soon. You don't know how happy i'm every time you write me & i happy that you think like me. I think about you more & more. Dear, must think about our meeting. I'll do all my best for this. I want to be with you forever. I want to see you every morning & say Good morning, my love, my only love. I dream of you & think i'll be able to be good wife for you. I feel i'll be able to make you happy & you'll be a good husband for me. I only want to be happy together. I want to give you all my love. And i'm sure it'll be soon. How do you think my dear about this? I can't wait until us being together. I want you not to forget me. I want you love me & be with me all my life. With love, Ira. Take care, please, my dear.
#3> [ Previously I had asked Irina how we could meet…this is her response and how her scam works - this is the setup email…] :
April 9, 2001
Hi, Shaun! It's very good to hear from you. I can't wait to read your letter. I look forward to this day. It brings great happiness to me. I'm glad to hear that you're OK. I'm always thinking about the first time that i'll meet you i always want to be with you & nobody else. And i feel in my heart that we'll be always happy together. I also want to love me & be with me all my life. You'll always be in my dreams & i send you lots of hugs & kisses. I begin prepare the documents for the triip. It'll take much time. I want to see you so much, my dear, & i'll do my best for this. This weekend i with my friends celebrated my birthday, cause i'll not be able to do this 10th of April. The weather was very good & we had a lot of fun. And how was your weekend? Hope it was good too. Thank you so much for the postcard. You're very kind. What airfreight tickets prices look like from my end? I think about 600$. But i'm not sure. If you want to know, i give you the address of the our travel agency. They give you all information. tamerlan_tour@hotmail.com. Well, my dear, write me soon. I miss you & dream of you. Have a great week. Love, Ira.
#4> [AND here is the email from her "travel agency."]
April 10, 2001
<from VS Yarniko, tamerlan_tour@hotmail.com>
Dear Mr Shaun Case , The Tamerlan_tour agency arranges trips to the USA completely. Our service includes making: 1. tourist visa for 3 months. The law of the republic of Belarus let unmarried lady younger 35 leave the country only with tourist 2. medical insurance 3. all the documents and certificates (connected with the immigration) which required after coming to the USA 4. passport 5. we book the tickets to the both ends. (It's the most important point in getting visa with the departure and arrival dates). 6. we could make arrangement at the hotel and arrange food.You can refuse from the 6th point, if the client has a place of living. The full cost of the preparation with the visa, insurance & necessary documents is 857$. The cost of the flight to the both ends is approximately 1168$ . We inform you that: The time for preparation of documents 35-40 days, after all is paid. Western-Union system let make all the payments by credit card. http://www.westernunion.com/ Inform us, please, about the nearest to you airport. It's needed for us to help you to meet the tourist. We guarantee to prepare tour during 35 days from the date of payment. We will know the value of the tour after your information about the place and time of arrival. The cost of the tickets depends on these, so in the present moment I can't tell you this information. Sincerely Manager V.S.Yarniko ;
We are glad to service you respectfully.
So that's how beautiful Irina's scam works. I don't even associate the pictures anymore with the so-called Irina and V.S. Yarniko, as I would like to think the pretty face in the picture is a pawn of some unscrupulous people, and has no idea her picture is all over the 'Net.
YOU have been warned; watch out for Irina.
Mr. Shaun C.Oakland, CA
---
Lena Gren (Lugansk,Ukraine) from Slavonic Beauty
I am a white male from the USA and would like to report to you about a Scammer by the name of Lena Gren who I first contacted at Singles.com . Her fake address that she gave me is Lena Gren, Kv. Vostochniy 20/31, Lugansk, 91000 ( of course she has no phone). Her date of birth is September 20th. She is listed at singles.com under girlf7 and her e-mail is girlf7@ukr.net. She also has a listing 1st international Marriage Agency under the name of Anna Lavrenchenko from Lugansk and has a different birthday of Aug.29, 1982. She has a report already listed at Scam Detective under the name of Ann (Scam 0194) http://scamdetective.net/names_a2.htm . The mere fact that she comes from Slavonic Beauty Agency was the first clue to know that she is a fake. She had been trying to get me to send her money for a visa, passport and airline tickets, the usual scammer stuff. The address she gave to me for where she was living was also a fake address as I had sent someone to deliver her flowers and a card and the people who were living there said that no such person was living there. She made up some lame excuse as to why she does not live there and would not divulge her real address as she said it would create too many problems. When I pressed her for her real address her time had expired and I needed to send money to continue my conversations with her to this Slavonic Beauty Agency (see letter):
Dear Sir, we must inform you that Elena's account is empty. And also we have to inform you that until she puts some money onto it, she will not be allowed to write any letters, Best regards, Traslation agency "Slavonic Beauty" mailto:agentstvd@ukr.net www.agentstvd.narod.ru
This person is a definite scammer and should be placed on your list.
S. H.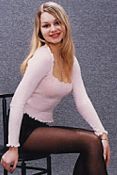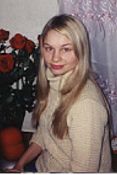 ---
Ludmila Shakirova (Kazan, Russia)
Ludmila Shakirova Kazan Russia (actually originated from Yoshkar-Ola) I am a divorced Hispanic father, 43 years old, from California. I was contacted by whatever her name is, if in fact it is a her, through Christian Singles web site. www.singlec.com. She contacted me the beginning of December and continued about twice a week. Her letters are identical to those of the canned message found under Olga Yurieva , Olga Akpulatova, Olga Fedotova and Ludmilla Vinogradova just to name a few. Her photos are in the same line as Elena Koldyreva pg.47, Maria Saleeva pg.73 and Natasha Michihina pg.78. I'll include a few letters. Too bad the last one isn't true. The Christian Singles site has been effectively removing scammers as they post up.
She (they/he) got me for 1000 bucks. I was smelling you know what but sent the money anyway. After the last letter I was somewhat convinced. I then found this site and wasn't surprised, but almost wondering where she was on the site. well it might be 1000 bucks but, it is only money. I wish my ex had only scammed me for 1000 bucks. I am still in contact but I think the last letter is their way of calling it quits with a scamee. I have a few real friends in Russia so the taste is not all sour. I do intend to contact the authorities but action is only as loud as your money is big from what I hear. L. Duarte
Letters
Letter #1 All info on Kazan is correct.
Hi!!! I was very much of rad to receive your letter. My heart has suggested me that I should acquaint with you. A thank that you have answered to me. I want to find the half, with whom I could section happiness and difficulty of life. My intentions are very severe. I dwell in Russia, in city Kazan. My city is on the river Kazanka. Kazan - large city with a population of more million the man. A history of our city very large and interesting. Our city in 1002 was derivated.In our city there are many schools, in one of which I work. I have received formation of the teacher, has finished Kazan pedagogical university. This university is in our city. Now I work at school -38. I teach to children from 12 till 15 years. I teach lessons of Russian and literature. My growth(increase) of 168 centimeters, my weight of 54 kgs. I was never married and I have no children. I love to be engaged in sports, specially by gymnastics. I take up with it in a school sports hall. Still I love to rest with the friends on the nature. I do not smoke and I do not drink alcohol. I have a healthy way of life. I love to listen to different music, but specially I like classics. When I listen to classic music I receive large pleasure from it. I never thought that is possible to acquaint with the man through the Internet. I am afraid that it can appear a joke. I hope that you realize my letter well, as I do not know well grammar English and I use by the program of transfer(translation). I hope that it will not influence further acquaintance. I would like to learn(find out) about you more: hobby, what music you prefer to listen, your favourite food and etc. I shall dispatch you some photos. I hope that it will be it is pleasant to you. I shall wait your answer with impatience....... Your friend from Russia Ludmila
Letter #4 yeah right!
Hi my dear friend Leonard!!! I like your pic very much.Thanks for Virtual Flower. Today I had bad day at school. I have found a new technique on grammar of Russian. I think that this technique would allow children to understand grammar better and fastly. But the chief of school has not approved it. It(he) began to shout at me and to speak that I am engaged not in the business, it(he) began to offend and humiliate me. It(he) spoke that there are experts who create the special program for studying Russian. I very much was upset after conversation with the chief of school. My mood was gone. I left in the study and cried much. I thought that I shall leave work. Mine Schoolchildren to see as I pay and have asked me why I pay. I have told them that I shall not work more with them. They very much were upset and began to ask to remain me. At one mine the schoolgirl tears on eyes have appeared. I might not give up to them and have decided to not give up work. Your letters this only thing that cheers up me. I like your letters, when I read them I feel as we approach. We are Far apart. But it does not prevent our dialogue. Though I already thought, that It is absolutely enough of dialogue through the Internet not to understand each other more strongly. What you think of it? I would like to see you not only on a photo. But I not I know as it probably, because we very much far apart. You to me like And I think that our relations can be deeper. I do not know as to explain It is by words. I simply feel it. Your letters make my mood high. I am becomes joyful on soul. I want to ask you to write to me your address, I am possible I shall write to you the letter. I do not remember you wrote whether or not, I can not save your letters, because them can read somebody another. My address Russia,420024, city of Kazan, street of Gagarina 15-30. But I think that it is not necessary to write to me because can steal The letter, and would not be desirable for me that someone knew about that about what we with you we think. I I hope you me understand. I shall wait your letters and I hope that you will write to me soon. I think that Sometime we shall meet you. I would like to arrive to America, to meet With you to see as you live. I want it because I begin to understand that Between us there is something greater than the friendship seems to me what is it feeling Trust to each other, it seems what is it lovefriend, I seem that you Feel it. I wait for your answer, it is very important to me to know that you think of that that I have written To you. I want to learn(find out) much about you. How at you an affair? How mood? I to think, that at you all is good. I to want it am very strong. I shall ask the god that you were healthy and happy. I the christian and frequently to go to church. It is very important for me. You to visit(attend) church? What you to ask the god? I always to ask him(it) that at all all was good also everyone were healthy. I to know, that it(he) to hear me and to be good only for people. Each person in the world should live well and happily regardless of the fact that it(he) to make bad. You agree with me? I to want to know your point of view on this question. Your friend Ludmila...
Letter 5, three weeks later. This one though me. At least I learned how to make ///
Hello loved friend Leonard!!! I so am happy, that you at me on mind(wit) all the day. I am happy to read your letter. How mood? I to think, that at you all is good. For cooking pel'meni it are required to you: For the test: Wheat flour -1.5 sleeves; Egg -1 pieces; Salt - 1/2 tea spoon; Water -1/2 of a sleeve; For forcemeat: Beef - 200 grammes; Pork (or mutton) - 250 grammes; Onion - 40 grammes; Salt - 9 grammes; Pepper - 0.2 grammes; Saccharum - 0.5 grammes; Water -4/5 of a sleeve: Egg for lubrication - 1 piece; Sour cream - 1/4 sleeves. The paste in the beginning is necessary to hinder. For this purpose we blend(knead) water with eggs and By salt, that homogeneous weight would receive. We put a flour(torment) by a zoom on desktop Also we do(make) in middle recess, in which one and we pour water with eggs and By salt. The liquid is added at the rate of 2 sleeves of a liquid on a kilogram Flours(torment). We get mixed up the homogeneous paste, and for the best expansion it is necessary To give it(him) to lie down 20-30 minutes, then the gluten will inflate and to be unrolled It will be much better. We unroll the paste by a narrow thin stria and is doped with an egg on all To length. Then we put on a spoon of forcemeat apart 5-6 centimeters from each other. With sleeve we do(make) mugs of the test around of slices of forcemeat, then paste We pile in halves and we push edges(boundarouse). For cooking forcemeat beef and pork or mutton to cut on Chunks and to leak(skip) through a meat grinder with a small-sized grating. In forcemeat to add Saccharum, salt, pepper and water hardly is less sleeve, and also leaked(skipped) through Meat grinder of an onion and all to intermix. Pel'meni to cook in a great many Slightly to salt water (on 1 kilogram of pel'meni of 4 liters of water, 40 grammes of salt) at gentle Boiling 8 - 10 minutes. There are Siberian pel'meni, it is possible watering their acute sauce, or it is simple With sour cream or kindled butter I to want it am very strong. Well, I to want to tell you, that my heart began to beat more often when I to think of you!!! I to ask you, that you to send me all photos which at you are. They will help me to feel your presence near to me. I want to feel you, your gentle sight, yours a smile, your hands. I so to require in heat and care and I to think, that I to ask not so much. I to search pure(clean) love and romanticism in attitudes(relations). I to like when all is beautiful, fine, gentle and romantic!!! Desire to have the family, the loved(liked) person beside, feeling care and constant support in difficult minute, to what to aspire each person in life and I too. To me 31 years, and I and to not have, about what I to speak you. I was close to happiness in the past, but my trust to break my heart. I should trust the person with which I all life. To trust his each word,gesture, a sight, a smile. In the world now so it is a lot of meanness(low act) and deceit, that it is necessary to concern to people which to surround you very closely(attentively). I to not speak you, that it is necessary to concern about mistrust to everyone, just necessary to know the person so that to be completely sure in him. I to know you not long, but I can tell, that you very fair and open and it very much to involve me and let's me trust, that I that I can love and be loved!!! My aunt to learn(teach) me, that I should be always open. I to tell her, that our attitudes(relations) to develop successfully and she is happy for us. I told to the aunt about you much. She to dream, that I, at last, there was not one and to have family. My aunt has told to me yesterday as has met the husband. It was the casual meeting. They have fallen in love in each other at first sight. All over again he looked after her and a bit later they married. Now they live very happily. It is a pity to me that I have no the phone of a house. I very much would like to hear your voice. My fellow worker the teacher of computer science has offered me to make a sound file. I shall try to write down to you a sound file and to send through email. I shall try to make it as soon as possible, whether but I am not sure it will turn out at me. I now very much to want to talk about you! I so to want to share with you pleasure personally when I to see your eyes and a smile of that I am glad. I to want to see your pleasure and to divide(share) her with you. I to want to know what to do(make) you happy? And I shall try, that everything, that I to make was the present happiness for you. Please give me chance to make it!!! Give me chance again to feel the loved and loving woman. I wait for your beautiful letter and I promise, that I shall think of you each minute. Your friend Ludmila Shakirova.
Letter 6 Christmas Day
Hi my love Leonard!!! I am very happy to receive your letter today. I have found cheaper tickets at the price of 701 bucks. The company of air flights of city of Moscow makes the New Year's discounts and types group consisting from 10 men for trip in USA. I have submitted the questionnaire on design of the visa and passport It is all will be off-the shelf by January 26. If you want to me to help what I has taken off to you for New Year that our trip(flight) is held on 29 Friday. I can arrive to you on January 31 in dinner. You can transfer money through Western Union to the address AK BARS Bank 1 Dekabristov street Kazan 420066 RUSSIA. Ludmila Shakirova Today I have good mood. To me I am very good, as to meet you in my life. I to not be yet never so is happy. I now completely to change, it to notice all mine familiar and friends. It is all due to you. I as though to fly in heavens. Nothing it is necessary except for your letter and you. I each time go with alarm in the Internet a class at school. I to think suddenly you has not written to me, suddenly you to not receive my letter. But when I to see. That all is normal to me to become well and I with pleasure and with good mood to write to you the answer. I yesterday to think of our attitudes(relations) and about our feelings. I already to become attached to you and I to not know, that to me to do(make) when I to not see your letters. I always to think of you. I begin more to distract at work. I nothing can make with myself. I to think, that all this is possible to name as one word love. Yes I to love you. I to speak about us to my aunt. She to ask me you really to love (him) and to want be with him. I to tell not thinking, that very much and I can not present myself without him. I to tell to (her) about you and she to tell. That you the very good man and are possible to trust you. But she all the same to experience for me slightly. She to me to tell, that I should be not mistaken in a choice and still early to speak about love. She speaks, that we should even closer learn(find out) each other. But I to understand her. She to love me. And she for me as native mother. I to think. That you to understand me. She to wish to us happiness and large love. I today very much to get tired at work. I had very difficult day. I shall write to you tomorrow. I shall be with impatience to wait for your following letter. Because we with each letter to each other to become all is closer. I to notice, that our letters are ever more complete by love and good mood. I to want, that it always would proceed. I to send to you the most passionate kiss. And to wish to you successful day. To protect itself my love. You always in my heart Yours love Anna Zhavnerova.
Number 17 April 24 5 weeks since the last letter.
Hi mine dear prince Leonard. I am happy that you wrote to me all this time. Forgive forgive forgive me. I could not write to you. At me is not present whom except for you. I have no the Russian man. You at me only one. I have arrived to Moscow. To receive the visa and ticket. Moscow the very large city. I when was not in the large cities. I had property to be lost in this city. I have decided (solved) to go by the underground. In the underground very much there is a lot of to people and at me from a bag the thieves have stolen my passport and all documents, all money which I had. It is very a shame. I thought that to me now to do(make). I have thought that you my love any more will not want me to see and to hear, that you will not help to me more. I am grateful to you for all mine LEO. I has decided (solved) to go then home. Was already late. In the underground there were very few people. One trouble do not come one more has come. The Moscow young people looked at me. They came to me and have offered me to engage with them love. I have told that there is no I it I shall not do(make). They began to stick to me and to apply to force. I began to be pulled out them was very much. They by force have dragged me in the machine. Have brought me for city. I thought that I today shall lose consciousness. I was afraid very much. I was frightened. I have decided(solved) with what that by an image from them to escape. They have brought me and began to beat me. I began to cry. They began to break from me clothes but then who has called to them on the phone. They have adhered me to a bed and who has left them has caused. I have decided (solved) from them to escape. I have found out that at them under a pillow the knife lays. I cut cords and has escaped from them. I was afraid to you to write I you thought that after that to me will not write. I love you as before. I miss without you. Forgive me forgive forgive forgive. I do not know that to me to do (make). I have escaped from them but did not know that to me to do(make), where to me to go. I did not know where I am present and where to me to go. I sat in the first bus and has left away from this place. I went by this bus while it(he) has not finished the work. Then the woman which drives the bus has asked me why you do not leave. I have told that me to go not where. I do not know where to me to go. I have told all history. She(it) has invited me to herself. Now I live at it (her). I was afraid to go home to me very much it was very very a shame. I thought that there HOUSES should by me simply be be to be laughed and speak that I very such simple girl which have wanted to go to America. It is very a shame. LEO, you can forgive me. I know you to me will not trust more me. I spoke that your friends do not trust me, yes I understand them. I miss without you my prince. I pity(regret) that you were not in that time. Forgive forgive me. I love you mine LEO.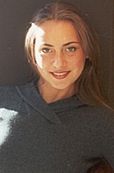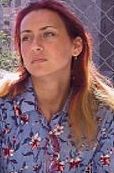 ---
Tatiana Sokolovich (Kiev, Ukraine)
I am a white male from the USA and would like to report to about a scammer by the name of Tatiana Sokolovich from Kiev. The fake address she gave me was Tatyana Sokolovich, 9 Layocha Gavra, 115 flat, Kiev, Ukraine. Her e-mail address that she uses is sta_59@yahoo.com . She has a profile posted on Match.com under the name of may_59 and also under the profile of 231388 under Dating.com. The reasons that I became suspicious of her are:
#1- It took almost 6 letters of asking her for her address to finally give one to me as she just seemed to avoid this question all together.
#2- After writing to her she would take several days or even weeks to get back to me and she claimed to be very busy and not being able to use her internet cafe which was a lie as she would check her mail daily as she would log on Match.com and it showed here as logging on.
#3- I tried to send her flowers and a card to the address that she provided me and as you will see in the report back to me that the address that she gave to me and claimed to have lived there was not true at all as the people living there had no idea who this person was and that she never lived there. (See report from delivery agent): Tatyana Sokolovich Layocha Gavra, 9, 115 flat, Kiev, Ukraine (no phone number or zip code as she does not know it )
- Of course she does not know it, because she DOES NOT LIVE THERE! Guys who live in that apartment have never heard about Tatyana Sokolovich, though this apartment is provided for a short or long-term rent. Maybe Tatyana has been renting it a while ago. Our agent made a photo of "her" house and "door" - enjoy! :-)
I questioned her on this and she stated to me that yes, she had just moved to a new location, which was a total lie according to the report from the delivery agent and when I tried to get her to give me her new address, I have never heard back from her again. Even though no money requests where made directly (there were a couple of inferences made in her letters as to money and a phone card); I would use extreme caution in dealing with this person if she exists at all.
Sincerely,
S. H.
Letters
Dear Thank you very much for the greeting! I am fine and didn't disappear. I actually was waiting for you to write me. I guess you didn't receive my e-mail I sent to you. Sending some of it to you again: That would be nice to hear your voice, I agree! But I have no # at the flat I rent, so may be I could collect call you? My routine is just almost the same as I wrote you before, library, school, translating. You know what I watch Jack & Jill, do you know this show? Such a sweet, happy thing! Of course it is bald and unreal but such a nice fairy tale! That is what I do now every evening. What kind of show do you like? Did you get that earlier? I presumed you didn't because you haven't referred to that. Summer is coming on and it is getting warmer here, studies and all the routine of everyday life feels less stressful when sun is shining and sky is smiling! I am sure you will win next time! Kisses,
Tatiana.
Dear I just think I would like to hear your voice, and as long as I don't have a phone at my place I thought I could collect call you from a post office. I have to tell you that I am a bit pessimistic about the whole thing and to hear your voice would be just logical, that is all. I really like you so far and would like to keep on getting to know you more. If I were you I wouldn't spend too much on almost complete stranger as I am, right? May be you could get that card and tell me the pin so I can call you on better rates. Doesn't that say on my favor? Kidding. But at the first place I wish to have my phone or ability to buy it myself. Don't take your high tech for granted, here it is different,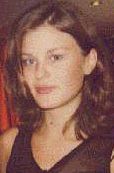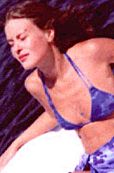 ---
To send your own story about scams, please click here
Click here to support Black List
READ ALSO:

ANTI-SCAM GUIDE - Read how to protect yourself against of scams and make scammers to leave you alone, and choose the right girls from the very beginning.

Dating Scams - The real picture of international introduction industry
Scam - Article by Anatoly Neverov
Reliable Dating Services - where to look for a Russian wife
Russian dating agencies - how do they make their money?