Irina Galkina (Kazan, Russia)

I am a 49 year old single male living in Sydney Australia. I am posting this to warn other men of this woman who contacted me through Shaddi.com. She has been sending me e-mails and we have spoken at length over the phone nearly every two days for approximately 4 months, I even spoke to someone that she introduced to me over the phone to be her mum. Irina poses as a Medical student of 6yrs and she says that both her parents are also Doctors. She says that her father is a Muslim and that he wants her to marry a Muslim man which she doesn't want to, she wants to marry a European man. She is working with with an accomplice at Traveller.ru whom I have attached the details below. They are very good at this. All the time of our communication she did not ask for money, it got to a point that I wanted her to be with me so I invited her to come to live with me in Australia. She told me that she had gone to the Consulate and they recommended the agency Traveller.ru, that she put me in contact with. After paying for all the Travel arrangements, such as International Passport, Plane tickets, Medical etc, Irina was supposed to travel to Australia on he 15th March 2006. The day that she supposedly arrived in Moscow to collect her Visa, she was asked to provide proof that she had money to support herself while she was in Australia approximately $40USD a day for the 3 months she would be here on a visitors Visa, this she could not do so she rang me and told me what had happened, she seemed very distressed and didn't know what she should do and that without this proof she would not be able to get the Visa. I made contact with the Embassy in Moscow and spoke to the Senior Migartion Officer whom informed me that nobody by the name of Irina Galkina had made application for a Visa to Australia nor was ther any record of her attending the Embassy that day. After hearing this I was not about to transfer any more money into anyones account!!! I have given all documents that I have received from the bogus agency and from Irina Galkina to the Embassy in
Moscow. I was so convinced that she wanted to be with me I had even arranged with the Embassy to assit her with all her travel requirements and accommodation while she was in Moscow waiting for her Visa, and I was happy to pay this through the Embassy. My last communication with Irina Galkina was on the 17th March 2006 where I asked Irina to go to the Embassy in Moscow where she would receive her Visa and that the Senior Migration Officer would attend to her application and any other requirements, because she told me that the travel agency had to rebook her flight to the 20th March 2006, I told her that I had made arrangements to support her while she was in Australia and that I had sent all the necessary documents to the Embassy in Moscow. The Embassy has tried to contact Ms. Irina Galkina to no avail, on the cell phone number that I had spoken to her on, all the time that I knew her and whils she was supposedly in Moscow waiting for me to help her with her Visa. She has not communicated back to me after my last e-mail, knowing that I will not be sending any more money. The Embassy has not heard form her even after I have asked her several times to make contact with the Senior Migration Officer. Obviously Irina Galkina only wanted money and had no real intention of travelling to be with me here in Australia. It is not the money, it is the emotional effects that is has on all of us that experiences this sort of deception. Ther are many genuine women out ther that would give anything to have been given the opportunity that I was offering to Ms. Irina Galkina, unfortunately I may never get to meet any of these genuine women because of those that prey on the vulnerability of men like you and I, that still believe in Romance and we let our heart get in the way of logic. I hope that reading this you will avoid this person, or at least be cautious before giving yourself emotionally to a scam. She is not on The Blacklist . Her e-mail address is irenasun81@mail.ru and I have attached some of the photos she is using.
Regards
Andre

Letter 1

HI MY LOVE ANDRE!!!! You do not imagine, lovely as I am very happy to receive your fineletter!!!! WOW........, many thanks for very beautiful photos!!!! Youso superb look!!!! You such beautiful!!! I cannot wait to be on thisphoto together with you......., gently to embrace you...... And.....To kiss!!! As I am very happy, that have met such remarkable person!!! Lovely, excuse me, please, if something not so was yesterday!!! I verymuch experienced, that you will not understand me and will apprehendall this not correctly!!!! I did not know, how and when to you allthis to tell!!! But you have apprehended all this with the bigunderstanding!!! It for me was the most important!!!! Thanks you,lovely!!!! I very much love you!!!! You the best the man in all thewhole world!!!! I yesterday promised you, that I shall go in MinistryForeign Business!!! I have gone to the Ministry Foreign Business!!!Spoken the working Ministries. I have agreed about reception With theInternational Minister have placed. Minister has explained to me inDetails which are required for a trip. I was interested about Travelagency in Minister. Minister has told that registration Documents fora trip to Agency - the best variant. I have asked Minister torecommend me Travel agency. Minister recommended me Travel The agencywhich has good reputation and cooperates with the Ministry. The nameof this Travel agency Traveller. To minister gave me With the addressof this Agency and I have gone to that Agency. When I Have enteredinto Travel agency which I have informed with the Manager. I haveExplained, that my favourite person invites me on Australia . And Iwant to Meet it the person. I have told that my fine name Andre. Ihave told That you very good person and I love you!!! The managerlistened To me. Also has told to me, that their Travel agency isborrowed in Registration of travel. The manager has told to it if wedo a The decision on a trip, that you should contact in their Agency.And The manager will give you the detailed information on a trip andThe price. I have asked the Manager as you can contact and themAgency. The manager has given me an e-mail address traveller@front.ruTo this e-mail address you can enter Communicate to their Travelagency !! Here, lovely, everything, that I could learn!!! I think,that you need to contact this travel agency as has told Ministr is thebest variant for us!!!! Lovely, I only about you also think!!! Icannot live without you, lovely!!!! I would be the happiest girl inall the whole world if we have met you!!!! You do not imagine, as Ivery much love you!!!! You the best the man in all the whole world!!!!I so am happy, that you have listened to me and have understood me!!!!I understand, that yesterday's conversation of you has a littleafflicted!!!! Forgive me for it, please!!! But I very much want to bewith you and only with you!!! You that the man of which I dreamed alllife!!!! I love you, my sweet angel the keeper!!!! I thank destinythat has met you!!! I shall be with the big excitement and impatienceto wait for your magnificent letter, lovely!!! I love you!!!! I give you of 1000000000000000 most sweet and gentle kisses!!! For ever yours and only yours Irina.


Dear mr. Andre

My name is Stepan. I am the manager of travel agency Traveller, located in
Universitetskaya street, h. 5/32, Kazan, Tatarstan Republic, Russia.
I am glad that you addressed to us.So here is the short instructions regarding the trip to Australia.The main thing for any person who are going to arrive at the territory of Australia is to receive the visa. The Australia Embassy in Moscow is responsible for the processing of visa applications from residents of Armenia, Kazakhstan, Kyrgyzstan, Uzbekistan and Tajikistan. Citizens of all of these countries require visas to enter Australia. The requirements for entrance are the same for visitors, tourists or travellers simply transiting through an Australia port of entry. Everyone have valid permission to enter Australia no matter how short the stay.Last year over 10,000 people received their Temporary Resident (Tourists) visas from Australia office in Moscow. In this case we recommend you to take advantage of the Tourist visa. It is given out for six months. Procedure of its reception is easier and faster, than reception of other type of visas. All this procedure can be carried out by our agency. Our agency undertakes to carry out full preparatory procedure for reception of the visa. We have wide experience in tourist services. There are some documents we need to make but it is for free. We need 6 photographs from the visitor (for the international passport), and one photo for the visa. Also your visitor should bring to US the following documents:
· visitor's labour documents (labour book, letter and characteristic from the place of her last work).
· visitor's education documents, confirming her educational level
· documents from the place of her residing
· birth certificate
· copy of the local passport

We should issue the official power of attorney with your visitor. On the basis of it
powers of attorney we can carry out all registration procedures in local authorities, submit the application on reception of the visa in the Australia embassy, order tickets on behalf of the visitor and make all other necessary procedures.There is a necessary complete set of the documents which should be presented to the embassy together with the application on reception of the visa. We incur the duty to issue all necessary questions regarding this trip. If you want to take advantage of our services, you should inform us the next information:
· Your first, middle and last name,
· Your full address,
· Your contact information,
· Details of any documents confirming your citizenship Australia (driver license number or passport number).
This information can be use only by the embassy. In all other cases this information is not disclosed.
Also, we need to know:
· The airport of arrival which would be more desirable for you;
· Dates in which you are planning the trip.
We need to know this information beforehand. It will help us to book the best tickets.

Terms
Procedure of registration of the trip takes approximately 15 days from the moment of entering payment and signing of the contract with our agency.

Prices and payments 
The total price of this trip would consist of:
· Tourist visa application fee;
· International passport fee;
· Medical travel insurance;
· Tickets from Kazan to Moscow;
· Tickets from Moscow to Australia;
· Services of our agency.
Services of our agency costs 120 USD. We don't making any extra-money on the tickets prices or other payments. Also, we have agency discount (3-5%, depends of airline) in buying the tickets. When we will receive the information about the dates in which you are planning the trip, and the city of arrival (or the desirable airport of arrival), we will be able to count the exact total sum of payment for this trip. We are ready to start the registration procedure and ordering the tickets as soon as we will receive the necessary information and full payment. I am glad to help you in this matter.
So, as soon as we will receive:
· your information;
· information of your visitor;
· the full payment
We will start the preparing of documents and buying the tickets. It will takes about 2 weeks. There is several ways to pay for the trip. We accept payments by cash or by Australiaing our bank account. Please specify the terms and payment method you prefer. I will advice you how to make it.
I will be glad to answers at your questions. Please inform me about your plans.
Sincerely yours,
Andre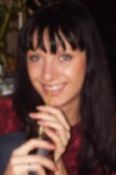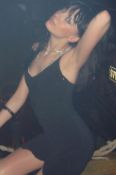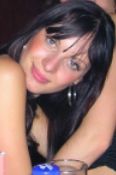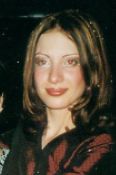 ---
Stepan Irina Kameneva (Bryansk, Russia)

Hi Elena,

here is a report from Germany. My name is xxxxx, I am single, 40 years of age and I am living in Munich. I am a sales manager for the forth largest software company on this planet. I contacted a german dating site which is specialized on women from eastern europe ( www.interfriendship.de). As an enrolled member of this site you can buy some friendships ( = you pay Euro) for the address details of the posted woman. As a man you can also post an ad to be contacted by russian woman ( pls. see my ad: 

Well I asked the address details for a very nice, young woman and the nightmare began. 

I hope I fulfill all your requirements and I would be glad if you would post my story, in fact without my real name ! ( I xxxxxx my name in the mails !). 

Country: Russia, 
City: Bryansk, 241037 
postal address: Aviacionnaya str., 6-17, 
Last Name: Kameneva 
First Name: Irina
Born: December, 03, 1979
mail: kamiri@rambler.ru

Agency: www.interfriendship.de
report scam: yes
response: feel sorry for me, money back for scam address details, delisting scammer from website

We start to communicate at the beginning of November 2005. After several mails in the first weeks and the information that the internet usage or internet cafeŽs are ver expensive in Russia I offered her to support her with some Euros. In average I send all four to six weeks about 50 Euro. That was ok for me. Well her birthday was on December 3rd and I send her some flowers. She respond me with a really nice mail and was very thankful. So some more weeks went in and I thought that it would be nice if she comes and visit me on my birthday at the end of March. So I was thinking about inviting her and we talked about this fact. She was really happy and very excited. She told me that there are some russian travel agencies that are specialised on customers who like to travel abroad to western europe or to the US. They take care about everything especially the tickets, the Visa and every other paper work. So I compared the ticket prices in Germany for a flight from Moscow to Munich and back and she told me that the ticket she can get is only 20 Euro more expensive compared to mine. And now I made the first mistake: I send her 500 Euro for the ticket, Visa and paper work. Everything was fine so far but he complained about the very strong winter in Russia with minus 40 degree celsius and asked for 100 Euro for a heater, because the heating system in her flat broke down. Well we had a really strong winter in Germany as well, so I sent her 100 Euro ( second mistake!). Time is running and running and it is getting really closer to my birthday. After a while she told me that she is requested to proof 500 Euro per week by the german embassy if she would like to travel to Germany. I checked the homepage from the german embassy in Moscow and yes indeed this is a requirement for every russian if they would like to travel to Germany, they had to have 500 Euro in cash with them per week. So this was not unusual and I sent another 1000 Euro so she can pass the border and customs. Well the arranged date to pick her up at he airport was March, 23rd. As this date is coming closer and closer I received another mail on Wednesday, March, 15th with the request for another 3000 Euro. She was supposed to proof again her financial stability with some savings on her bank account by the german embassy. Now I got really upset and I called the embassy in Moscow to verify it there is such an requirement. The conclusion was pretty simple. Beside the 500 Euro per week there are no more requiremets. I asked if there is an Visa application for Mrs. Irina Kameneva and I got a negative response. But to be sure the gentleman from the embassy told me that there is a case-id for every Visa application from a russian. So I should asked my lady to provide me with this case-id and we can be sure. I asked for the visa case-id and I got a very strange answer ( see mail below). I called her on her friends phone, because she has not one and discussed the whole issue. She went very upset calling me a bad person and who am I to interrupt the Visa process with unnecessary questions. If I do not trust her she is not going to visit me and quit the phone talk with smashing the handset on the phone. Well that was the evidence that she is a scammer. 
For all men who are in contact with some russian ladies: Please remember, not all of them are bad but a lot of them. Be careful and if you are not sure, check her and keep well informed. Never send money !!!!! A real russian woman is by far to proud and she would never ask for help or for money ! If she is serious she would find a way out to stay in touch with you. And to be sure just visit her in her own country in her environment and make all your bookings by yourself ! So you can be sure that there is a lady who wants to know you better and you can probably trust her !
 
Here are the important mails:

Hi Irina,

please read my profile first and if you like what you see and what you read, let me know. I donŽt want to waste your or my time if there is no chance to get in closer contact. I hope this is fair for you too and I would really appreciate if you can follow my minds. 
Thank you in advance and have a nice evening.
xxxxx 

Letter 1

Dear XXXXX,
Hello! How are you? I hope that everything is fine. Thank you very much for your message, I was very glad to get it today. I like your profile and photo there very much, you look very professional and handsome and you seem to be a very interesting, intelligent and serious man and I like you much, I got interested in you and I am very happy we got to know each other as you wrote to me. It was also very interesting for me to know something about the place where you live, your work, I am sur! e that it really requires skills, intelligence and much efforts. Now I would like to tell you something more about myself, my interests, aims and ideas. I am new to all these services and marriage agencies on the Internet and I have heard about such an opportunity not long ago. Having been lonely for a long time, I decided to make a try and find my second half and life partner. I also have a girl friend who met with her future husband through the internet. They loved each other and she visited him in UK and they spent a month together and he also visited her here in Russia, now he is preparing a fiancee visa for her as they are getting married. I think they are very happy together. I have never been married and I have no children. I do not smoke and drink only on some special occasions. I currently live in a town named Oryol with my grandmother as I have to take care of her since she has been sick and was made an ope! ration not long ago and she lives there alone. She is getting bett er now and I am going to my native town Bryansk where I live with my mother on Monday, the 14th of November. Bryansk is not far from Oryol, around 200 km so it is not difficult to travel there. Bryansk is also not far from Moscow, for about 400 km on the south-west. Usually I take a train to go there, it takes 4 hours to travel. I am glad it will be already soon as I am really looking forward to meeting with my mother and friends. Last year I graduated from the Financial- Economic University and I was studying English a lot there so we will have no problems in our communication, and still I devote much time to it, though I do make mistakes but always try to improve my knowledge. I also give private lessons to some school children in order to earn money for living. I do not think that a language barrier can be a big problem for us that we will not be able to overcome. The communication is the key to any relationship and o! ne cannot make it grow without knowing language. I like learning languages and I also think that it will be very good for me to learn German and I would be very happy to attend some course of German if only I had such an opportunity. Anyway I am glad that yet we can communicate in English.I am very optimistic about my future, I know that one must have an aspiration and work hard to be successful in the life. My parents teach at the universities, my mother-philosophy and psychology and father-mathematics. Though my parents are professors we are not rich at all as teachers in our country are paid very little.Unfortunately my parents got divorced 10 years ago.To tell you about my character, though it is diffficult to judge myself I think of myself as of an open-minded, easy-going person with the sense of humor, tender and romantic, always ready for something new, responsible, intelligent, confident, hard working, purposeful! , active,optimistic, independent and reliable, determined to ac hieve a success in life, with good morals and without bad habits. I am not capricious woman and I am mature in my thoughts and emotions, but I am also a woman that is young to love life, discovering new 
places and activities, love happy people and being happy. I enjoy travelling and visiting new places, getting acquainted with their culture and traditions, meeting different interesting people, learning something new from them. I like all life, flowers, children, good jokes and laughing, I like making my home comfortable. I am fond of everything beautiful and I like things in good taste. I like to be natural I can not be what I am not. Being very romantic at heart and very optimistic, I always hope for best and try to enjoy positive sides of life which make it beautiful and worth living. As I told you before I like travelling very much, but I had only the opportunity to visit some cities in my country and Black Sea in the so! uth but I will be also very happy to see many countries and continents in the world. I am very fond of sea, wild nature and countryside, gardens, fresh air and freedom. I love animals, especially cats and dogs, but I have none at home. I am a very easy person to go along with, love to have fun and make people smile. I also live quietly, like cinema, art, nature, listening to any kinds of music, if it is pleasant, enjoy sport very much: running, swimming, tennis and other sports and I try to be in a good form and health. I enjoy going to theaters and art gallaries. I enjoy reading books, magazines and watching TV. I like doing all things about the house and to cook and when I have time I always try to invent something new and tasty and may be one day I will cook something special for you! Happiness for me is to obtain mutual feelings and strong relationships with my man who would be my friend, husband, hope and suppor! t. I am very much for open, caring and genuinely fulfilling relati onship and I want to live a peaceful, trusting and joyful life and I will do my best to make my future husband the happiest man in the world. Life without love is like the world with no color, but I consider this world the most beautiful thing that has ever been created and hope to find in it a best man I am dreaming about and my heart is open for love. I would be really glad to find real man and friend with whom I can be happy, sad, laughing and crying with. Someone with whom I can share everything and get the same in return. I am looking for a man to share all my life with and I want him to be open, kind, generous, honest, intelligent and romantic man, serious but with sense of humour. My perception of an ideal relationship: appreciate trust, respect to each other, deep friendship between two close people. I want to feel loved and protected with my man and I am really ready to give my future husband all the love and car! e I have in my soul. I hope you have the same idea and are looking for the same kind of relationship and we have a good chance to find happiness with each other.
I am very serious too in my intentions to find my only and true love. I hope we will have the opportunity to know each other better and create something special and strong. I want to know you better and to know more about you and I hope our communication will continue and grow into something special and we can meet someday. I think only meeting can show if we are meant for each other as we can spend some time together, talking, walking and simply enjoing each other company. Unfortunately I have no computer at home so I have to use the e-mail service and it is rather expensive. So sometimes it may take me some days to reply and I hope it is okey with you. Dear XXXXX, tell me what do you want to know more about me and ask me any questions, I would love to answe! r and I will be very happy to know more about you, your dreams and ideas, likes and dislikes, everything will be very interesting for me.

Dear XXXXX, I am finishing now, have a good day and every success 
whatever you do. I will be waiting impatiently for your next letter,
With all my best feelings,
Yours Irina.

Letter 2

My Darling XXXXX,

Hello, How are you today? I hope that everything is going on fine with you and your trip to Prague went well.Darling I have not heard from you for a long time already and I thought you should have been already back from your trip.I worry if everything is fine with you because I did not get any messages from you at least to know that you are ok! I know you may be busy with work and just have no time but even a short mesaage will fine for me to know how are things with you. So please let me know! I am thinking about you all the time and cannot w! ait till I get another letter from you, it is very difficult for me to live without hearing from you. You are just an angel who came to me from haven and from that time I am the hapiest girl in the world and I am counting days before our meeting and less that three weeks are left till we are together. I am too getting very excited about my trip to you and days really seem to fly very quickly. I am a little nervous but I know that this feeling will go away as soon as we will be in each other arms at the airport. I cannot wait for it! I want to be with you so much, and waiting only makes this feeling stronger. I feel myself as if I am in a beautiful dream from that happiness that you brought to me. I am constantly thinking about you, how it would be when our eyes first meet, how we would walk along the streets hand in hand, I just want to be near you now and forever. DearXXXXXX, I want you to know that you are the only man for me in my life be! cause with you my life changed, I became better and my feelings stronger and you made me feel a real woman. I could not even imagine now my life without you in it. You are a wonderful man and I am the happy princess and I will always be there for you. Darling, I am preparaing for my trip and waiting for my visa that should be ready hopefully in one week already.I am very thankful to you for everything you have done for me, for all you care, love and understanding but I wanted to tell you and I am really a little confused about that getting ready for my trip I realized that I will still need to take care of some more things and unfortunately I cannot do it alone. So I am a little worried about my situation. The matter is that there are some things neccessary for my trip should be taken care of and I will need some money for that. I will need to travel to Moscow to get my flight and I found out that the two-way train ticket will be around $80 and also I will need a bed dress and something to eat while my travelling and stay in Moscow. My train arrives to Moscow from Bryansk at 6 am in the morning and I will have to wait till my flight till 9 pm. So there will be 15 hours of waiting and I will go from the train directly to the airport an! d will stay there till my flight but still I will need something to eat during my waiting so I need to have some money with me for ugent things. You know I will have 1000 Euro with me but unfortunately I cannot use anything from it(from your permission of course) untill I pass the customs control. Also I wish to find some internet cafe there as well so that I can send you e-mail from Moscow before my flight and tell you that everything is fine . Also I will have to travel to the airport from the railway station and this bus costs around $10 since the airport is outside the city. So I just realize that I will have some additional expenses and my mother may just not have not more money for that. I still have to take care of our correspondence at this important time before our meeting and I still have money left to write you letters and just hope that it will be enough till the 23th of March.You know that things with my work are still not so good for me and I am very thankful to you for you support with e-mails. Also I will need to get some things for the travelling and I do not have a suitable bag for my things and I should buy some one and a good bag will cost around $70 here. Also I need to buy some other small women things that I will need for my travel.My mother is eager to help me how she can but she w! ill not be able to cover all the expenses that I will have. I am really sorry to ask you again but may be you can help me with some travel expenses and around 150 Euro will help me much to get to Moscow and stay there till my flight. It is a big pity for me that I do not have any income now except little money from some lessons and that is why I always have to apply for help to you and it is rather hard for me. I feel myself very bad when I realize that I! am helpless to solve my financial problems with some additional expenses concerning my preparations for the trip when they appear. I know that you helped me a lot and do not have much money and you have done your best to help me with my trip, please know that I appreciate it highly and if you cannot help me this time I can understand it and I will think what to do. Next Wednesday we have a holiday here, an International Womens day and I really want to give my mother a nice present and make a holiday dinner on this special date.I appreciate very much her support and care about me and our relations and besides it actually will be the farewell holiday dinner before my leave to you for a month.So I really want to please her and make her happy on this special day of 8th of March.My mother thinks very good of you and she wishes us happiness. She is very looking forward to meeting with you.My mother tells you her best regards and hello.We often speak about you and me and our future meeting and she is very happy for us. I also wrote a letter to my grandmother recently and I also plan to visit her for some days after I get the visa before my trip to you so that she will bless me and us for a happiness and love.

On the 1st of March was the first day of the spring and all people in Russia were celebratin! g the beginning of Pancake week. Here it was a big festive gathering on the central place of the town, and the tradition is to eat pancakes on that day to say good bye to winter and to welcome spring. So I am very happy that the winter has gone away and the spring is coming.

My Darling XXXXXX, I am fininshing for now, but remember that I miss you much and always thinking about you. My friends say that I am shining from happiness. Just know you are very important person for me. I read your letters all of the time and I am always thinking about you and my only dream is for us to meet and I know it will happen soon! I am sure it will be unforgetable time and future for me and you. The future belongs to those who believe in the beauty of their dreams. I am missing you much and waiting for your letters, hope to hear from you soon and know how are you,please let me know,
With all my Love,

Always and forever yours, Irina. 

Letter 3

My Dear XXXXXX,

Hello, How are you going on? I hope that you are fine and well. Thank you for your lovely message as I was very happy to get it. To say the truth I could hardly find the power and emotions to come here and tell you everything that happened. But I need to tell you everything and as you k! now it is concerned with the news that I should have today about my visa. I went to the travel agency in the morning today and what I was told made me completely frustrated and I returned home and just could not speak with no one when at least my mother made me to explain the situation and then to come there and tell everything to you. I needed time to think about everything and to find the right words so that I can explain myself, but sti! ll I am not able to find right words to explain all my feelings of saddness that I have now. When I came to the travel agency today I was told that my papers were considered successfully and all were approved but I have to bring them another paper. They considered the paper about the salary from my work ( that the travel agency formally made for me) but still seem to have doubts about my stability and intent to return to Russia and made a conclusion that still I should prove them that I am a well off person and I have around 3 thousand euro on my account here that is considered as the strong financial ties to Russia. I should bring this paper to the travel agent by the 21th of March and he will fax it to Moscow. The embassy people wanted to see the copy of my savings b! ank book ( that is given to all Russian people who open an account in banks and there are written all the opperations with the current account if the person takes the money or puts some more on his account) till the 21th of March. And there should be three thousand Euro on the account that will be a real provement for them of my stable financial position here. I did not expect this new requirement and I hoped I would avoid any obstacles and the embassy will not have any more questions for me, but it happened another way and they keep the right to ask a person for more evidence of his financial position before they give the visa to him. The travel agency did everything right and all the papers were fine, it is just my financial situation that did not seem to be too good for the embassy and they need more evidence of my financial stability here and therefore the reason for me to return to Russia. The most difficulty is that people in Russia are not rich at all and everybody wants to go to live to other stable country like yours. But if a person proves that he is going to return to Russia back because he has a good life in Russia, good money and work and relatives to take care of, he will be given that visa. I wish I knew about this requirement before but it was not possible till today, the matter is that it was the embassy requirement and nobody could ever predict or know before what they can ask more. The travel agency people and me followed all the official demands the embassy has for travelers, and as I told you all the papers were correct. It was only additional wish of the embassy to get some more proves to them, they stated their requirement yesterday and allowed one week for submitting this paper t! o them. I am very sorry that it appeared so difficult for me to get the visa to the Germany and it demands so many efforts and means that I really do not expect. The embassy people seem to be more strict and distrustful to the young women and that is why they require more evidence and proves. Also the whole unstable situation in the world and terrorizm acts make it difficult for people to go to other countries. May be it is ev! en good that they still give me the chance to bring the additional paper and not just refuse me in a visa because one of my papers was not good for them.

The travel agent told me that always the papers about the income the person has are enough for embassy but they can always ask for some more provement that I am a stable person and my intent to return to Russia if they still have doubts about this fact, besides the papers th ey officially require, so they want me to show them the other papers they consider reliable. I have told the travel agent that I do not have this money on the account, I just do not have such money and because of this I cannot bring them this savings bank book (and it is impossible to fabricate it since it should have several banks stamps and many different signatures of officials). Actually I realized that I need 2000 Euro and I could use 1000 Euro that you lent me for customs control again to put on the account and then to take it again with the additional 2 thousand that I will have the paper of 3000 in total. I really tried to find out any possible way out to make my trip happen. But the only possible way is that I get the sum of 3 thousand Euro, put it on the account, get the savings book and then the paper from that savings book that I have savings on my account of the sum of 3000 Euro.Then I can get this money from the bank at any time if I need.You know that my family do not have this money to help me as the sum is very big and we have so little time to try to lend it somewhere or get a credit from the bank mortgaging our flat to them.We just cannot organize it during three working days that are left before 21th. If I had the money I can make this operation quickly and get the copy of the required paper to the travel agent who in his turn faxes it to Moscow office of the agency and the travel agent in Moscow bring it to the embassy.That paper is very difficult to fabricate because it has a lot of state stamps and signatures therefore the embassy accepts fax copies as they allow only a short period of time to get it ready. If I would not be able to submit such a paper to the embassy people and they may conclude that I was trying to trick them and decide that ! I was not true in my intentions that I stated in my application, and as the result they may just not give me any visa and put me in a computer as not reliable applicant and they will also put a rejection stamp in my passport that will make it impossible for me to get any visa to Europe and other countries. I am really affraid of this and it will be very bad if I will not be able to travel abroad for 5 years because of this problem.If I do not get the visa and will not be able to fly then the travel agency can only return me %30 of the flight price and we will also loose the money I paid for the visa. I am very sorry that financial problem is too hard for me to solve as well as for many ordinary people in Russia. This requirement does not depend on me or on anybody and it was not my wish. It was not easy for me to tell you about it after everything you have done for me and how much money you sent me to help me with eve rything. But I needed to tell you about the trouble because I just did not know what to do and I hoped very much that you would be able to understand the situation and together we can find a solution.

Darling I am so sorry to tell you all this and I am sitting here unable to think or find the right words to express all my feelings of frustration and dissapointment. And I cannot not ask you for lending me the money again and for anything mor! e. I can fully understand that the sum of money of 2000 Euro is too big to be sent and you probably do not have it even if only for the short period of time. So the situation is very bad for us and I am completely at a loss not knowing what to do. I see nothing good in everything that will happen if we will not be together as we planned because so many efforts, feelings, time and financies were put into making our meeting happen and now e! verything seems to be in vain. So I do realize all this and I am very sad and frustrated and I need to know what you think about all this and what we will do next. As you know with all my heart I do not want our relations be damaged by that obstacle and my heart is bleeding because I want to be with you so much. The desitny seems play bad games with us. But I really want us to meet and I want to see you so much.

Darling, I am just unable to do anything now or think about the future as my mind is overwhelmed with all these bad feelings and I am just in a desperate state as I realize that my dreams are not meant to come true soon no matter how much I believe in them. I know this news made you sad too and I wish I never wrote you this.I am so sorry about everything and still it is difficult to believe in everything. I will try to keep myself in hands and not to loose control. I am thinking of you every minute and missing you very much.I am impat! iently waiting for your reply and I will understand everything whatever you decide.

Thinking about you,

Always and forever yours, Irina.

Letter 4

Dear XXXXXX,

Hello, How are you today? I hope everything is fine and well with you. I was waiting for your letters to know how are you and came here today since I have a little opportunity to write to you some words as I hoped.First of all I need to tell you that I was missing you greatly not hearing from you and think of you all the time. Every time I want to tell you that you are a very special person for me, a man whom I want to love, care for and be with.I hoped you would have written me by this time but I do understand that you may be busy with work and you will write me when you have the time.I wanted to let you know that I am well and I am missing you! like crazy. I dream about you and us most of the time spending quiet evenings at home with you in my thoughts. I cannot wait till I will be with you, it will be the happiest thing that can ever happen to me, a wonderful dream to come true. I am thinking all the time about our meeting and how it will be great it will be. Darling I am so happy I can start the preparations next week so that we will be together in March. I am very excited about it! When we will be together we will remember this time of waiting, because all these days are a real test for our feelings. Most of all I want to be with you and I know that you have these feelings too. Darling, I did not check for the transfer today because the bank was closed so I will do it on Monday or Tuesday and tell you all the news.I really hope that everything is fine and I will start all the arrangements next week! Dar! ling as I have already told you I am very thankful to you for all the help you gave me concerning my trip and just because of some unfortunate circumstances it was delayed for some time.I feel myself rather uneasy to ask you and speak about my needs again, but I remember you told me to tell you if I need something special and I also know that I can share with you my problem and need. I wanted to ask you if you can lend me some extra $100 because of the circumstances ! I found myself in now.You may have heard that the weather in Russia is extremely cold and in our Moscow region around -30C at night and -25-27C in a day during last days with very strong cold wind. Today it is a little warmer -23 but still it is cold. Our heating was not prepared for such a temperature and it is very cold in our flats.We put several cloths on to get warm while we are at home.N! ow there are only around +10C in the flat and it is really cold.You can imagine how easy it is now to get ill. I worry much about it and mostly for my mother who can get sick more easily than me.I wanted to ask you to help me because I want to buy a heater or our flat and a good heater which can warm the flat will costs $100 here. It will really help us much because these frosts can last for some weeks here and it is really hard to stand them. A lot of people suffered because of this situation and you might ! have seen the news on TV about what was happening in Russia and in Moscow as the same thing was in Bryansk.We do not have such a frost for many years so it was a real disaster.I really hope you will understand me as we cannot afford to buy this expensive thing now and I really want to help my mother and get the heater which will help us a lot.If you can do it please arrange it with Western Union because it will be much easier and faster and I can buy the heater soon.Please let me know what do you think about it and I really count on you. Darling, I am sorry if my letter sounds rather pessimistic today but I cannot conceal that the more I realize my situation for now and the problems that I will have to face the more worried I become.I am very thankful to you for everything you have done for me. At least you can just listen to me and it helps me much. I am happy even because! I still have the opportunity to write you letters, my Darling.

My Dear XXXXXX, I am finishing now and leave for home, I am sorry my mood is rather sad today, I know you will understand me, I am finishing my letter hoping to hear from you soon and to know how are you.Your letters are like an air that I need every day. I am listening to the CD Player you sent me and enjoy the disks from you very much. So you are with me every day.I will be ! waiting for your letters and thinking of you and I am thinking of you every minute, and all I want and all I think about is you, you are everything for me and I know that we will be very happy. My mother tells you hello and her best wishes. I am dreaming about the day when we meet and counting days before it. I am sure I will die from happiness when we meet at the airport. You are always with me in my heart and thoughts. So until the next time, take care of yourself, have a good day, and know that I love you much! I will write to you soon again and will be waiting for you letters, please write to me soon,

With all my love,

Yours only, Irina.

Letter 5

Dear XXXXXX,

Hello, How are you going on? I hope everything is fine and well for you. I have got your letter only today because yesterday we had a ! holiday here, Womens day so no organization as well as e-mail service worked here. Thak you very much for your letters and warm greetings to Womens day.Yes, it is widely celebrated here and I know that Russia is probably one country where womens day is such a popular holiday.I was thinking about you too and wished we were together. I am thankful to you that you find the opportunity to write to me so I am glad that you are fine and well. But inspite of all your first letter makes me a little upset and I still will not conceal that many things you wrote me about made me just confused and I feel myself not very well.Anyway I will not make any conclusions to myself until I talk to you first because I always believe that conversation is the key to solving any problem and misunderstanding especially between two close people ( I still beleive that we are). First was t! he fact that I have not heard from you about 11 days after you wrote you would be away on holidays in Prague.I was very glad for you that you found such an opportunity to have a rest and make such trip.But I really missed you much all the time and I was waiting for your return and the news from you since you said you would write me after your return. I guessed that your trip was for a weekend and you should return in some days but more than a week passed after it and you did not write to me.I really became w! orried since I did not 
know if you return well or not and I came to e-mail service every day to check for your letters, I was waiting impatiently for them to know that you are fine and nothing wrong happened.I really worried but when you finally wrote me you said that you enjoyed your time so much that you even did not think about writing to me.I really did not expect that you would think so.It was rather upsetting.I understand you could ! not write from Prague, but after you returned... just a short " hello" message...

Also,I do not expect that you will react to my request to help me in such a way you did it.The situation with my trip to Moscow is very unpleasant for me too, I 
wish I could solve it by myself not to apply to you for help.If I had any initiative about where I can get this money to go to Moscow I would not ever write and apply to you for a help.You know that it is VERY difficult for me to ask you and especially when I get such an answer of yours. You know about how hard life here is and that I live only with my mother, I have not seen my father for a very long time and he does not care about us, from my relatives I have only my old grandmother and is just powerless to help me. I do not know where I can get the money I need for travelling to Moscow or where I can lend it. I have my friends but they are all are young as me and their salaries are too little for them themselves and they cannot help me.I also cannot ask my mother for any help because I know that she do not have such money and moreover I obliged so much to her already as she helped me much by buying me some neccessary things for travelling as well as some new clothes, so I do not want you to buy me anything when I will be with you as I have everything I need. Also my mother helped me with e-mails when I needed it in before.I just cannot apply to her since due my current situation without work and earnings I do not give her any money for our living, food, etc. now for some weeks as I used to do before so she provides for two of us and spends all the money she has. So I just have no right to apply to her since she has done already so much for me and she ju! st has not any opportunity to help me this time. I am very sorry that financial problem is too hard for me to solve. It was not easy for me to tell you about it after everything you have done for me and how much money you sent me to help me with everything. But I needed to tell you about this problem because I just did not know what to do and I hoped very much that you would be able to understand the situation. I cannot do without th! is money. Of course I can manage being in Moscow for 15 hours without any food or sending you messages, but I cannot go to Moscow and then to the airport by foot. I cannot spend any of 1000 Euro that I will have with me untill I pass customs control because I will have to make a custom declaration at the airport about the money I have with me and I can be checked by customs men, so I need to have with me no less than 1000 Euro or I will be returned home. Also I can be checked at the Munich airport at my arrival the same way.

So I can not spend anything and if even I can I will never do. I will return everything to you as soon as I see you at the airport. So if you cannot help me I do not know what really to do. I wish I never asked you bu! t I just remember everything that you wrote to me about your care and wish to support and all other beautiful things and all these presents and flowers...

And also you wrote all the time that I can always apply to you if I need anything else.You wrote this in the every letter of yours! That is why I thought I can tell you about my problem and was sure that you will be able to understand and help me! But you said you do not like to get both! ered by my requests.... It is really very hurtful...especially after all my hesitations and wishing NOT to bother you... But I just do not know any other way and I really HAD to apply to you for a help.I am really very sorry for BOTHERING you!!!! What you explained to me in your letter hurt me, as now I understand that you think that you are not sure and should be cautious with me. Do you really think that you should be cautious with me? With the woman that you have invited to your country, the woman that you! said is very special to you and made you happy, with the woman whom were going to build your future life and happiness? You feel that you are still not sure in me? I could not believe that you could feel and say such things to me after everything you wrote to me before. I am always open and honest with you and I thought you are this way too, and I feel that we should discuss everything openly whether it is bad or good. I just do not under! stand why you think so about me as I never done anything wrong or gave you any reason to think that I may not be an honest person.

It is a big pity for me if it is so. If we are starting our relations from mistrust from the very beginning nothing good for us will be in the end. I truly believe that without trust, love and respect no loving and strong relations can be build and if you have any prejudice against me after all the time we are together even if only by correspondence, I do not think there is any chance for us to build a happy life. I am a decent person and I respect myself, I have my values and principles that I follow and expect the same for my partner. I never met with such circumstances in my life when people whom I deal with in my life mistrust me in any way. I just hope that you understand me if you put yourself on my place.
It is a pity for us that we are so far away from each other so we just cannot meet for a while a nd speak to each other face to face. I know that world is cruel and full of bad and dishonest people, and it was always so. I did heard too many stories not only on internet, but also TV, and newspapers showing the situations that the women who went to other countries faced, how they get into the great trouble and never return back, about many cases when rich foreigner men invited 
young women to their country paying all the expenses, just to have a big entertainment and a cheap prostitute to use, and after their usage they could sell the girl to another foreigner and so on.Usually the girls could not ever return to Russia again, as all their documents and money are taken from the beginning by these men. They have no choice but become a prostitute and work for these men just to have something to eat. There are often such stories shown on TV and you can imagine how awf! ul all it sounds but I know that you and I are sure 
it would never happen to us. World is full of bad people and criminals but it does not mean that people should not travel and meet because of them. I never had any doubt in my mind that you may not be honest with me or have another reason of inviting me, I believed you and trusted you but now I see that you are in the different way. It is a big pain to realize it.
May be I did a mistake that I took everything too close to my heart, and I dream about my coming to you and I told you all the fantastic feelings that I have for you and how much I want to come and be with you.With all my thoughts I was already with you and I can think only about our meeting. I have been so happy and excited about everything and I thought that our feelings are mutual. I was ruled only by what my heart is telling me,and I always believed that only my heart will tell me the right thing to do. I wish I were jus t too excited and I misunderstood everything you wrote. Than I am sorry but I need you to tell me that you do not think so about me and trust me.That is very important for me. Becuase all my intentions were serious and sincere from the beginning of our relations and I wanted our relations to grow stronger and the day when we could meet will be the happiest in my life. No money can be important here, it is only the means for us to be happy t! ogether, and there are such things in life as love, care, understanding, kindness and happiness that could not be bought or sold and fortune may give a person only one chance to find his true love and be happy. I thought we both have such understanding. For me what I am doing now is the most important thing in my life, because I am not just going to visit you for a holiday and have a fun, for me it is the most serious and important thing in my life because on my visit depends my whole life and future, better to say my happiness.That is something I want most in my life. I thought you feel the same way. I believe that for you our meeting is a very important thing too as you also want to be happy and loved. This sum of 150 Euro appears the last monetary problem in arranging my trip to you. And I just hoped that this problem is not so 
impossible to overcome. I really felt myself very frustrated because of this problem and your reaction. It was so ! difficult for me to realize the current situation with my trip when all the work is done and so much efforts and means were put into this process. You know that this process is the first one in my life and all I need is your support, care and understanding, to know that you care about me and taking part in my preparations.
And one more thing. But I am very sorry that you wrote that you still do not have any information about my flight, date! , number, etc.I do not know how it can be, but I sent you already all the information about my flight in my letter of 9 of February, right away, the same day, after the travel agent told me that the tickets are booked for me on the 23th of March as we agreed.If you look at this letter once again you will find it.If you missed that information or letter somehow I sent you this information once again.The number of my flight is Aeroflot #0123 and I dapart at 9 p.m. from ! Moscow and I will be in Munich (MUC) at 10.3 p.m. on the 23th of March so you can meet me there. When you come to meet me at the airport you can ask the administration people about the terminal of my flight. Because I cannot know it from here.

Dear XXXXXXX, I hope we will overcome this misunderstanding and will forget about it and find the way out of my problem.Unfortunately I cannot do without your help.I want you t! o be sure and not cautious of me.I cannot do you any harm only make you happy as I want to. I believe in it and I believe in us.That is the most important thing. I will be waiting for your letters, and come to e-mail office tomorrow to see what do you think and if you can help me to complete all my preparations. I worry about my tickets to Moscow as it will be better to book them beforehand and I also need to buy a bag for traveling. The matter ! is that I have to get the train on Tuesday evening at 11.30 pm to be in Moscow Wednesdays morning and usually on week days many people from Bryansk go to Moscow on business and there can be no places in the train.So I really wish I could book the tickets beforehand and do not worry about my trip,I hope you will be able to understand me.I miss you much and looking forward to meeting you, With all my best feelings, Always yours Irina.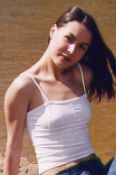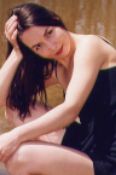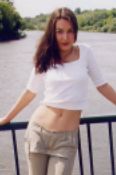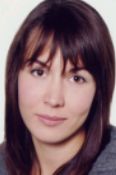 ---
Irina Udina (Kazan, Russia)

I am a divorced white american,40 years old, work part time. I met the contact on elitemate.the e-mails went on for a month or so.  I was wanting to meet a russian woman to date and marry someday. I recieved the money request on March, 10,2006. I did not send any money or ever thought of doing so.    They wanted$ 600.00  us dollars to get a visa and airline tickets.   The address i was to send it to was,   Russia, Kazan,420033, FRUNZE 15,TATFONDBANK, Udina, Irina. The so called woman never even answered all my questions. At the end i told them that i knew who they were and no money is ever coming.  I think the pictures are real.
Gregory

Letter 1

Hello honey.
How are you my dear Greg? I missing you and hope you are ok. I have got some news for today. There are good and not very good. I'll start with the pleasant news. I was in the department today and they told me that my visa is almost ready, and I booked ticket to the US. So I'm ready to fly out in the nearest days. I'm so happy, everything is arranged so quick. I'm happy that we have a chance to meet. But I also got an unpleasant news in the department. They informed me that there is a problem with my credit payment found. The reason is that couples years ago I took a little credit in the bank to help my parents with buying new house. I paid fees when I was in Russia and it is my last payment left to the bank, but I delayed the payment being in the US and now bank demands to make this payment and pay all fees for delay. It is not large sum of money but they told me in the department that bank could resist about my depart to the US. So I have to make this payment if I want to fly out. I have money it is not a problem. But I have spend almost everything I had with me to buy a ticket and pay for visa. I know that I still have my salary in America and I can rely on it. I need just $600 to do my last payment to the bank. And I want to
do it as soon as possible and fly to the US. So I thought that I can ask you to help me in this situation. I want to get my salary in the US to make this payment, and that's why I have a question for you. Can you lend me that money now, so I will give it back to you when I will be in US, or I will send a check to you right now. I don't want to insist, but I'm sure that you would like to help me. I know it is a question of trust and support. I think that I will not be able to get
that sum here in Russia, because unfortunatly it is big money here. Look, if you can send me that sum today I will be able to make this payment and fly out next day. I have everything ready for that. If you don't have it now or can't lend it your friends, you can wait for the check, it will take for three or five days for the check to come. And it means that I will spend this time here trying to explain the bank
that my money is on it's way and pay extra fees for the delay. And also it means that I will not be able to celebrate the the fifth anniversary of our center in America as I dreamed, and it makes me sad:( But now I want to believe that you will help me and understand my situation. I want you to know that I don't insist on my request. I don't know your situation with money right now, and I'll understand if you can't send me money right now. In this case I just ask you to wait for the check. I know that I can trust you my trouble otherwise I wouldn't ask you to help. And I know that you can trust me enough to help me, you know, I can't disappoint you. So here it is, the problem is not very huge but I need to solve it now. I will wait for your answer and if you decided to send money right now, please do it through Western Union, using this info my name and address:

Country: Russia
City: Kazan
ZIP: 420033
Address: FRUNZE 15
Name bank: TATFONDBANK
Name: Udina Irina

My dear Greg. I already informed you that my name on the passport - Irina. I ask you To be attentive. As it is very important for me. It will be very fast and easy for me to get the money. I already used Western Union, when sent money to the parents from US and it is very easy. When you send the money I will need to know MTCN number and your full name and address which you filled in the Western Unioin papers. Dear, I want you to know that I don't insist on your help, I just want to be in time for the fifth anniversary of our center, and I wanted to
trust you my little problem. If you can't help me now please, inform me anyway so I will send the check to your address. So I will wait letter, sorry for that urgent news, hope I don't bother you much. XOXOXO. I will try to call you, I want to hear your voice now.
Missing you much.
Kissing, Iren.

Letter 2

Hello dear Greg.
How are you? I'm alright. Since this morning I was helping my mother with cooking and we had an opportunity to talk and laugh a lot. They are so glad to see me at home and I'm happy too. I don't know when I will see them next time, so I'm trying to give them maximum of my attention while I'm here. I love to cook with my mother and today we made a french potato. My father just adore it so I was glad to make something special for him. I wish I could make something for you and it will be a great pleasure for me. My mother used to say that the way to the man's heart is going through his stomach:). Do you agree? Do you like home made food? Also we decided to have some shopping and asked father to go with us. He said "I can give you some money for shopping, but I'll better stay home. Shopping it is not a men's businnes". Me and mother was laughing and tried to make him go with us, but he was hard as rock in his decision:). So we went to trade center, I was talking to my mother about beautiful large stores I visited. I must admit that Kazan's stores are not so big and rich. We spended about 3 hours walking around and choose a shirt for father and some stuff for
kitchen and bathroom. Anyway it was very useful shopping. When we came
backhome I thougt that it will be great to write you. So I went to Olga and now I at her place. Oh. My full name Irina Udina. Well my parents and Olga with her mother say HI to you. Not much news for today and I just wanted to tell you that I miss you and hope you alright on your side. Tomorrow I gonna start to prepare my trip back to America and I will have some news and details for you. I must hurry up with arranging my trip back, I see that it is very important for me now. So tomorrow I will start to solve everithing concerning my trip.I'm so glad that I was able to see my relatives here and it gives me power to continue my american experience. I feel that I'm on the right way and you know I already miss US and it's lifestyle. But more than anything I want to see you and spend some time together:). A new stage starting for me, I can feel it. Maybe it is my intuition. Usually it doesn't lie to me. In fact I have never met anybody like you and it is very important for me to believe that I'm not alone.. I'm sure it is a beginning of something new and special. And when I read your letters and see that you are waiting for me, it makes my heart beat a little bit faster. Bye, dear. XOXOXOXOX.
Yours Iren.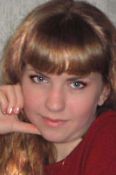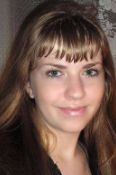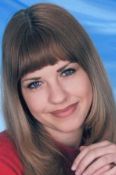 ---
Lyubov Vyatchinova (Surgut, Russia)
From a dutch dating website. Scam well thought out. I almost believed her. Emails were personal, but she used the wrong name one time. Talked on the phone a couple of times but not more than 15 minutes each time... she cut it short. But for the last email, the info for the ticket, passport, and visa is totally false. A visa costs 35 euros and you must be present in Moscow to get it. Nobody (including any travel agency) can arrange it for you. IP addresses are 194.226.152.170 and 212.23.75.81 and 213.140.126.213 and 213.140.126.219... the last email is below...

Letter 1

Hello my darling (my name here),
Yesterday I went to the agency, as I promised and I got the following information about the trip. Please, read this attentively, ok. In order to get to Amsterdam, I need visa, passport and a round trip ticket, which can perform me the agency. The most important is visa. We don't have the Embassy of your country in Surgut, only in such big cities as Moscow. In order to avoid unnecessary costs
of my travelling over there, I should apply to the tourist agency and they will represent me over there. But they must prove that I am creditable person, that I have a good job, I can cover all my expenses in your country, not being involved in any illegal business, that my purposes of travelling are tourist ones indeed, that I am not going to stay there, and I must pay the agency for the tickets, just they could show at the embassy that I am solvent. It is more reasonable to use the services of the agency, I save the time and the money. Besides, it is what they do every day, they are experts, I totally trust them. Tourist visa, which is valid for a month costs 460 euros (including consulate and agency fees), multiple entry visa, which is valid for 3 months costs 540 euros. Organizing the passport (usually takes 4 days) costs 350 euros. And a round trip ticket (Surgut-Moscow, Moscow-Amsterdam and back) costs 1390 euros. The total cost of the trip is 2200 euros. I was informed about all this at the agency. (my name here), I don't know how to ask you but maybe you can help us to meet. I really hope that it is our mutual desire to meet and maybe we should join efforts.
From my side I will try to do everything possible but I need to know if you are willing to do the same. Honey, I want to be with you so much, I need you in my life, dear (my name here). I want us to organize everything as soon as it is only possible, the agency can arrange the trip for about two weeks, it means that by
the beginning of my vacations, will be together, honey! Please, write me as soon as it is only possible. I need you, (my name here), and it is so hard to be far from each other especially right now, dear.
I am looking forward to your soon response and I really hope that the
distance will not be the problem
for two loving hearts........
Lyuba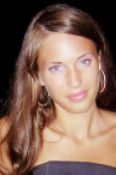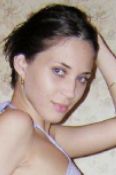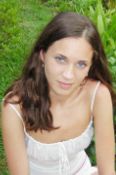 ---
To send your own story, please click here
Click here to support Black List
READ ALSO: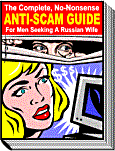 Met a Russian woman over the Internet?
Thinking about finding a Russian wife?
Russian woman wrote to you? Don't move any further until you read The Complete, No-Nonsense ANTI-SCAM GUIDE For Men Seeking A Russian Wife. Too many men were caught up in a scam and lost great deal of money - want to be one of them? Ensure your safety and peace of mind - read the ANTI-SCAM GUIDE.




Scam-free search - GUARANTEED! - Looking for somebody truly special but have had it with scammers and scam agencies? Let professionals to do the job for you.

The Universal Crib On Finding A Russian Wife - the most compressed, step-by-step guidance on finding, courting and marrying a Russian woman.
Dating Scams - The real picture of international introduction industry
Reliable Dating Services - where to look for a Russian wife
The shocking truth about Russian Brides - E-book by Marina Smiley. Find out things about Russian brides that marriage agencies will never tell you.
Why Russian Women? - If you decided to find yourself a Russian wife, you would be inundated with questions of the type "Why Russian Women?" from everybody you cared to share your idea with. Surprisingly, every Russian woman you are writing to will ask the same question: "Why do you want to find a wife in Russia?" After a while, you might start questioning your own sanity in doing the thing which everybody, including your dates in this Internet rendezvous, consider strange enough to request explanations. Here you will find some ready-to-use answers for your family, friends and Russian women you are writing to.
Cheap Russian Translations - Russian-English/English-Russian translation: fast and comprehensive. You are not sure she understands what you mean? Translate your letter to Russian! Reasonable rates and highest quality.
---

New E-book by Elena Petrova:
"How To Find And Marry A Girl Like Me"
Comment from the reader:
"This may well turn out to be the best purchase I have made... I hope not too many of my competitors find this book!"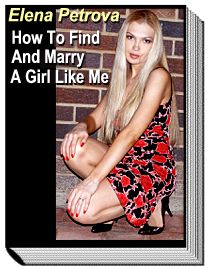 Discover how to find, court and finally marry a beautiful Russian woman!
This is the only book written by a beautiful Russian woman married to a western man - for more than 5 years! - and who is also the owner of a highly successful Internet dating agency.
Find out once and forever what Russian women are really looking for, why they are looking for it and how you can give them exactly what they want!
Get responses on your letters to beautiful Russian women - 9 out of 10, GUARANTEED!
With "How To Find And Marry A Girl Like Me" you'll learn knock-out techniques that will instantly boost your success rate in dating Russian women - online and in real life. You will have more beautiful girls that want to be with you than you can handle!
And not just ordinary girls! They will be beautiful, intelligent, but most of all - honest and sincere! You will be the one to take your pick!
STOP wasting your time and money in search for a Russian wife... Get it done - painlessly, easily, and certainly! Moreover, have lots of fun along the way!
Yes, you too can marry a girl like the one on the picture... Click here!
---
JUST RELEASED!
New Ebook You Cannot Afford To Miss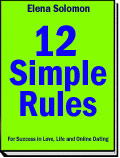 Dating can be complicated... it doesn't have to be! You can jump start your love life - or you can keep wandering in the dark; the choice is yours!
When it comes to dating, most men make the same silly mistakes with women - over and over, with disastrous results.
Do you want to do BETTER than 99% of other guys? Click here
---
New e-book by Marina Smiley (the author of famous "The shocking truth about Russian brides"):

"Sex and Love With Russian Women"

Discover where so many guys fall short when visit their girlfriends in Russia;

Learn how you can dramatically improve your success with Russian women and win when others fail.

Most intimate questions answered by a Russian woman - Medical Doctor.
---
Comments, suggestions? We want to hear from you!
Click here to Contact us
Seek a reliable Russian Dating Agency? Why not check www.elenasmodels.com - RECOMMENDED
---