Ksenia Maluhina (Sterlitamak, Russia)
I am a 45 year old widower, very busy at work so using on-line dating services. I was contacted via Match.com by Ksenia with the following:

Letters:
From: inlovepie2010 (inlovepie2010@talkmatch.com), Date received: December 3, 2005, Subject: Hi
Hello! I just read your profile and decided to write you a short message. I would like to get to know you better and I hope you will tell me more about yourself. I'll be waiting for your reply to blue_sea393@yahoo.com since i am not often to the site. Bye...
I responded, and she admitted to actually being russian, with poor spelling and grammar. Here are th 4 e-mails from her:
Hello!!! I cant belive that you wrote to me, and its very interesting. How are you? My name is Ksenia. And I am very glad to see you in my mail box. I am so nervous to write you this letter cause its my first convirsation throw internet. Also i must say that i dont have my own computer, i use it in internet cafe. That is why it takes a lot of time to write you back. Also i would like to explain you that i am from Russia,and i live in Sterlitomack. Its very good city. With a good traditions and grate history. Now some special information about me and what i like:
- i am Christian
- i like roses
- my favorite color is blue
- my favorite music is pop.
- i like animals
- i like cooking very much (my favorite dish is apple pie)
- also i like read books (Bulgakov, Nabokov.)
- i like cars but i dont have it.
- i like quiet places.
- i like go to the cinema.
- i dont smoke, and drink - socialy
- i dont have any tatoos or pircing.
Sorry for long letter i hope you are not tired yet.!!!! It was what i like, there are some things a dont like:
- i dont like go to disco, cause there are a lot of people
- I dont like winter, cause its very cold in Russia.
- i have high grade education i finished The Medecal Academy, I am a Doctor,I am a Dentist.
Unfortunatly, i have never been in USA. But i hope in some days i will fly to your country. I hope you are not very sad that i am from Russia. My profile shows that i am from USA cause Its my first time, i have never done it before and maybe did something wrong, but i want to be honest with you thats why i am telling you where i am realy from. It this letter i would like to tell you about myself as much as i can and you can see who i am. Today we have -5 (temperature) and its very good. What about in your place? I desided to put my profile on Match.com. And find someone from another country, because i am very lonely in Russia, and i could not find someone who understand me and care about me. And i know that many russians girls found their love in your country and i am also decided to do it. By the way my friend has found her husband on Match.com, he is from France, and now they are very happy together and they are living in Leon. And i also want to be happy with someone special for me, and who will be next to me. And age doesnt matter for me at all, the main thing is to be happy and find love. I ve told my friends about my desision to write to you and they are supporting me, cause they worry about me and wants to see me happy. Some information about my family, my parents past away and i live alone now. And i dont want to be here alone. And i dont have any brothers or sisters. Thats why i want to try to find my love in other country. That is all for today, now its your turn to ask me a questions. Tell me what you like, and dont like, your favorite things,and evrething you want to tell me. I hope my letter is not boring you, good buy for now i have to go home. If you write me back i will answer as soon as i can. Your friend from Russia. Ksenia
Hello my dear Tym Its me again!!! How are you today? I am very glad that you still write to me. And would like to see all of your pictures, cause its very intresting for me. It makes my day. I am happy to read your emails. I see we have a lot of common thing and i like it very much. I think we are becoming more closer to each other. Ive choose your profile cause i like you very much, when i read your profile i think you are very interesting person. And i think i am always looking for you. Some more information about me:
- i have a blue eyes
- i am 5'7 height
- i am 55 kg
- my size (88-63-92)in cm.
By the way i have something more to tell you about me. I didnt tell you that i like travel.I have been in Moscow,i ve been there some years ago with my friends. Also I have been in St.Pitersburg. It was wonderful to see good places. But unfortunatly i had no chance to visit any foring country very often, i think its very intresting to know about culture of other countries. I ve been only in Turkey 2 years ago. Also i would like to tell you that i work in a hospital in my town. I am a Dentist. I know that in your country i can earn a good money, but here its too small. Its about 300 Dollars per month. Can you belive it? Soory for this. Dont listen.!!! Lets talk about good things: Now i would like to tell you about my last weekends. It was -6 C digrees ( this is a teperature in Celcius), and i with my frends went to the forest for a camping. And it was very funy.Do you like camp? By the way, I will be 35 years old soon. My birthday is 28th of December .Can you belive it!!!. But its nothing special for me in this day, cause i will stay at home this day.I am very lonely in my birthday cause i dont have a man who love me. Now i am very sad that you are so far away from me. Ok there are some more questions for you:
- what did you do on weekend
- what did you do for fun
I have a dream to have a family, to take care about my housband. Its all i want in my life, i just want to be happy.And its doesnt matter in what kind of country my future husband is living. I will be next to him, and i will find any job i can to help have a good style of life. But i think its only can be a dream. Its so sad. I will be waiting for your replay very much. Goodbay for now i have go home. Yours,Ksenia
P.S XOXOXO Sorry if iam not answer all of your questions cause my English is not very good.
Hello sweety!!! How are you today? I hope everething is ok. I am very happy to read all your letters for me. Your letters makes my day. And my friends are also happy to see that we have correspondence. I have to tell you that you make my life full of happyness. And now i know there is somebody who are thinking about me and now i am not alone. Thank you for that. And i dont want to put my profile on match.com again cause i dont want to see other emails, just want to have corespondence only with you. I dont know why but i like your profile at the first sight, i cant explain it, its difficult to explane for me. We have a good weather today its about -8. Its time to go for a walk but you are so far away, and i dont like walk alone. That is why i am in internet cafe now and writing this massage. I dont know what else i can tell you about me i fill that you have already know all things about me. I have fillings that i know you very long time. By the way yesterday my girlfriend and i went to the cinema it was "Just Like Heaven". You should see it, cause its very good movie. You know , when i stay alone evening i am thinking about our first meeting, how it can be, i imagine when you see me in the airport and give me flowers take my hand and kiss me and we go to your home to celebrate my birthday and Cristmas and a Happy New Year. It will be the best gift on my birthday in the world.Or you can visit me and we will celebrate it with you and your friends or family, only you and me.I am thinking about it all the time. Did you imagine it or not?. What do think about it? By the way what is the closest airport to your place? Mine is in Ufa its about 120 km from my home. As for me i want to hear your voice very much,but i dont have a phone at home and you cant call me but if you want you can give me your number and i will try to find a way to call you as soon as i can, it will be great, but i dont know how it will be cause i dont speak english very good . Its very difficult to use messenger because of time diffrence, and i dont have computer at home. I cant stop writing this letter cause i like it very much, but i have to do some housework and need to go. I hope you are thinking of me cause i am thinking of you and sending a pictures for you i hope if you see it you will think about me. I hope you like them. Ok i wish you good day!!! Kisses for you!!! From Ksenia Maluhina with love!!! Russia, Pushkina 2-13
Hello my love!!! How are you today? I am so happy to read your emails. Sorry for late responding. I think i love you and you are very handsome man and i always dream about you. I told all about our relationships to my friends and they are very happy to see how i becoming more happy then was before you. I cant wait our meeting and think about you every day. What about you ??? You are the man i am looking for. I was in travel agency to find out how i can get to fly to you. And be with you on my Birthday. I hope we can make it, and i gave your email adress to travel agent and he promised me to send you all information about my trip. Its very good agency and its very popular here, and the main thing, its the cheapest. I dont know what else i can tell you but my mind full of words of love and nothing else. Every day i hope that all its real and you are not just my imagination. My friends say you hello. I have some present for you from them. But there is one thing, if we want to celebrate this Cristmas and my birthday in your place, you should tell me will you help me or not, cause now they can offer us a good deal about tickets and if we meet later it will cost much more for us because it will be more difficult to get visa which is valid during 1 month, this is some kind of marrige visa, i dont know exactly. Think about it cause its very good chance to be tpgether. Unfortunatly, i cant afford it,cause i earn only 300 USD here ,and it will be so nice if you help us, but you shouldnt worry i will give it back to you all money when we meet, cause i will work in some hospital and can earn some money for you. I am sorry to tell that but iam realy want to be with you. I dont know what else i can tell, you know everithing about me. Of course if i could i will ask all my friends to lend me some but i dont have any friends who can do it for me , please understand it, soory if it make you sad. I hope you will understand me in good way. I can speak with you all day and night but its better to speak face to face to know each other much better. Dont you think so.??? If you want i can fly to you only for a week and we will see how things goes on or i can stay with you forever, if you love me, all in your hands.... Ok now i give you a lot of kisses from me, and i gave you my heart, and i belive that my dreams will come true. And i will be with you soon!!!! Love you so much. Want to touch you and kiss you.!!! bye for now.
PS I will be waiting for your replay. From Ksenia Maluhina with love!!! Russia, Sterlitamack, Pushkina 2-13
Here is the e-mail from her 'travel agent'. 10 December, 2005
Dear Sir ! Due to the request of Ksenia Maluhina we send you the information about the tour from Ufa, Russia to the USA. Foreign passport - 100 USD. Tourist visa for a month , one entry- 120 USD. We can offer the next flight on 25 December. We can't provide you with the information about the exact time Ksenia Maluhina arrives to you, we shall have that information as soon as we receive full payment and start arranging the trip and book the tickets. If this time is ok for You and Miss Maluhina, you should make balance payment sooner. Since our travel agency has discounts, the total price for the trip 992USD is valid for 5 days only. Roundtrip tickets with the registration of all the documents for Ksenia's flight costs 992USD. Visa - 120USD, Passport - 100USD, Round ticket - 772USD. Total: 992 USD. We arrange all necessary documents and tickets in 8-10 days after receiving full payment for the trip. PAYMENT INFO: You can transfer the funds for the trip of Miss Maluhina via MONEY GRAM or WESTERN UNION system. It is the fastest and the safest way to transfer the funds. Our travel agency is officially registerred as a private businessman Anton Michailovich Marinec, Ufa, Russian Federation. As soon as you transfer the funds on the name of our director, will you please e-mail us your full name and MTCN (money transfer control number) and we shall get the funds the same or the other day after transfer. Payment memo: Payment for Invoice № 12-391-1548. You can also transfer the funds for the trip of Miss Maluhina to our bank account and we shall receive the funds in 7-8 working days. To be paid by Bank Wire: Beneficiary`s bank
"Raiffeisenbank Austria" ZAO Moscow 17/1 Troitskaya, Moscow
SWIFT: RZBMRUMM
Intermediary bank: Wachovia Bank,N.A., New York USA
acc. 20001934555789
SWIFT: PNBPUS3N NYC
Account number : 42301840104000178477
To get any other information you may contact us by e-mail. It is cheaper for you and comfortable for us, we will reply after receiveing your letter or by phone.
Respectfully yours,
"CONCEPT TRAVEL"
Russia, Ufa, Lenina 54
www.concept-travel.narod.ru e-mail: concept-travel@narod.ru
tel: +7 908-928-7669
I had already looked at what ticket prices from UFA-DFW would cost, round trip was ~$1200, so their quote seemed right. But since I couldn't find them under a travel agent search, my paranoia kicked in and I started searching scam sites. The same pictures Ksenia has sent me are on your site under the names "Tatsiana/Tani" and "Maria Shishkina". With your assistance and my own good sense, I have avoided any loss of funds. Thank you. Here are the pictures.
---
Love your site. I have recently received unsolicited contact through my match.com account from dhudhi@talkmatch.com. I googled a sentence from her first mail, and sure enough, it linked me to a potential scam. I googled another sentence from the second mail, and there she was again. And there was her smiling face. :) I found this woman listed on this site: http://www.womenrussia.com/blackpage388.htm under the title: Nadejda (Nadya, Nadeghda) Koshenkova (Penza, Russia) I am including her first message in the body of this mail. She hasn't asked for money yet, but her script and pictures are a dead on match of Nadejda mentioned above. One of the pictures is exactly the same. (I am forwarding her second message.) I thought you might want to add some new information about her. Her name and city have changed, as indicate in her mail. I don't see any point in playing it out until she asks for money. I'd say this one is busted. I hope this helps your site as well as the fellow site readers. I am planning to write back that I do not find her to be my type, but could she please forward my contact to one of her friends. Maybe I can shake out another scam account. David.

Letters:
Her initial email consisted of this:
Good afternoon, and may be good evening. First of all I want to name to you my name. My name is Oksana. I already very much for a long time dreamed to get acquainted with the USA. I was involved always with England. I think, that USA will like those people who want to work and be happy. I think, that I the good woman and I want to have the best life. I want to lift family and I want To go in marriage sometime! I the young woman. To me now 29 years and I think, that now When I already enough adult it is necessary for me to think of private life. For this reason I addressed to the Internet in search of mine soulmate. Now it is very popularI live in Russia in the city of Krasnoyarsk. My profile is spoken, that by me from USA, but it is a mistake. You understand? I think, that I should tell about me a little. I think, that I the attractive woman. I have white hair of the blonde and blue eyes. I 5 " 8 " high and I also 121 foots to weigh. Right now I cannot send you a picture. But I can send you pictures if you will write on my direct address. If you will write to me the letter directly to mine E-Mail I promise that I shall send you a picture! My E-Mail: kisularus@mail.ru If you have interest in the Russian woman I shall be glad to receive your letter. Only please With me be serious. I sincerely hope, that you good the man and you will write to me. Until then I wish you all most good. Write to me soon. With hope, Oksana. December 9, 2005 !!!!!!!!!!!!!!!!!!!!!!!!!!!!!!!!!!!!!!!!!!!!!!!!!!!!!!!!!!!!!!!!!!!!!!!!!!!!!!!!!!!!!!!!!!!!!!!!!!!!!!!!!!!!!!!!!!!!!!!!!!!!
PS I want to pay once again your attention, that I can I shall receive your letter only on this Mail: kisularus@mail.ru

From: kisula <kisularus@mail.ru>, Date: Dec 10, 2005 10:04 AM, Subject: hello from russia
Hi David! WOW! I very much hoped to receive from you the letter back and now I have yours The letter! It really brings to me pleasure, that I have received the answer to my letter! I at once want to tell, that I sent that letter to two more other men. But I should To tell, that up to this time I have not received more any letters back. I want to be Fair with you and to have your trust from the first letters! I shall ask you that you also were always fair with me. I do not think, that there is a sense to speak a lie. You agree with me? Both of us search for love and I want, that my love was strong, pure, Present and long! I think, that you want the same things! I want to hope, that you will be good the man! The matter is that I almost nothing know about you. I wrote to you Casually. I chose absolutely casually you from the list of men. I also did not think, that so many men will search for the love on the Internet! In our city there are no many opportunities to get acquainted with men from other countries. I used the Internet at my work. I casually opened a site and it spoke me, that here there are many men! It was very interesting To observe a site passiondates.com and it many opportunities for the man and women from the various countries are valid! You agree with me? I want to speak you so many things! Please excuse me if I can not speak you much Today. We shall have still time to speak! Before us still it is a lot of time to learn Each other! About! I so to worry, that you will not love my picture and will stop to write to me! I am valid to worry as the small girl at the first appointment to the man! I would like to ask you that you sent me as much as possible your pictures. It will allow me to represent you and your life better! Well, I shall inform now to you some things me. OK? You are available to read and remember?:) First of all I want, that you named me Oksana. I like when me name Oksanochka. Probably you also have The second name which you love more? So, I want to start with my history. I was given birth April 03, 1976.To me now 29 years! If you have the book of an astrology I think it contains a lot of similarity to my character. Sometimes the astrology is mistaken, But some things really the truth! It is a complex and ancient science of stars! You heard much about it? By the way, when your birthday? With early childhood I had good education and care of my parents. I went in good school and was enough The good pupil! At least the teacher always me to praise! Oh! These school days! These years to not return any more never! You liked to go in school? The first school love!:)..... David, For you these sounds are familiar? In those years when I was small It was easier to bring up children. Now the state to not care at all of young families. After school and I had good luck to enter the university. Daddy gave me to be trained in economic sciences! However ours The university was technical, but anyhow I have received good economic education. I was trained At faculty " Book keeping and audit ". I loved always the exact sciences and except for it to us taught a lot of humanist And psychologies. I bore much from walls of university and it there were fine years! Tell to me please where you were trained? It is very interesting to me to know your history also! So, years of study were finished also I met my first love. Yes, I also would like to speak with you about it. You should know, that I had unsuccessful relations. I remembered on all mine Life, that such treachery. My guy changed to me with other woman. he betraid me. I thought, that we shall marry and create family, but he seems did not want serious relations. I was young and naive. After that I more never loved anybody seriously. My last relations were enough Long, but anyhow I did not notice, that my guy may betray me. he found the woman from rich family. For him the question of money was actual. I think, that I quite beautiful woman and I can find many men here in Russia. But I slightly now to be afraid to have relations. I want to find my love, my unique love. I want to grow fond of the man up to the end of my life. You understand me David? I never was married also I think, that It is a serious step in life. I have no children and I think, that I would like the child from loved men. I in general very much love children and if you have already children it will not do a problem to me. Well, David, whether I do not know to you it will be interesting to hear about my city. Our city has a rich history. I shall attach a picture of our city. Only it is not so big picture from the Internet. Probably you may find Our city on the Internet also? In our area we have a temperate climate. It is an average part of Russia with good display of seasons. We have a lot of snow in the winter and also in the summer air there is enough is hot! We visit a beach and I like to float! You have a beach close? You like to float? If there will be time please tell to me more about your city! I also want to ask you, what you understand as happiness? Right now I shall speak you that I understand as happiness. I should tell, that everyone is happy in this world in own way. For me to be happy Means that I exist in this world. I think, that I want, that me loved. I want, that me respected and estimated. In general I see happiness that my life will be It is lived with sense. I should find my love create my family. You agree with me. In t is world we should leave after ourselves good memoirs. It is very difficult for one to find happiness. When two persons like each other, It already does people happy. Love - very much good feeling and this sacred! You agree with me? Well, I probably now shall come back to my work and I shall wait your letter soon! Heave nice day! Yours faithfully, your new familiar from Russia, Oksana.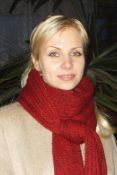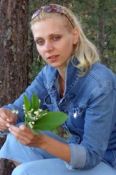 ---
Polina Krinitskaya (Krasnodar, Russia)
I am a 38 year old father of 2. She found my information on lovecompass.com. We wrote for months and she wanted to come and spend time here. She said she had money for her visa and part of her plane ticket so I sent the rest. I was then informed that she could not leave the country without "pocket money" for how was she going to support herself while in the U.S.. I checked and all it seemed right from the cost of the tickets - flight numbers - she picked up the money in her own name in the city where she lives I read that some scamers say they are from somewhere that they really don't live. I sent the money Western Union and I could check. The "pocket money" was the 2nd time I sent money when she said she was at the airport in Moscow. I checked there is a bank in the airport where she could pick up the money so I sent it. After sending it I checked where it was picked up - her home town of Krasnodar. That was the! last I heard of her.

Letters:
1st letter
Hello!!! I think now you are surprised to this letter!!! I have found your electronic address on http://www.lovecompass.com and have decided to write to you!!! Certainly I do not know, whether there is at you a desire to communicate with me, there can be you have met the special person!!! If you have desire to have serious relations and you are free, I shall look forward to hearing from you!!! Even if you have already found the woman of the life, write to me back, that I would know it!!! Anyhow. I shall give you more information in the following letter!!! Polina!!!
2nd letter
Hello Robert!!! It is very pleasant to receive your answer! I believed, that I have not enough chances, to see your answer, but as appeared, I was mistaken!!! It is very glad, that I was mistaken:) At once I want to tell to you, that it is new to me. To correspond with the person, besides still if this person is in other country! But I think with your help I shall study in this!!! Well, I shall start the description of my life, to my curriculum vitae (I shall keep this letter, there can be in the future I I shall release the book:) a joke)!!! I shall begin that I was born in 1979 on March, 8!!! So to say I was a gift to my mum on the International Women's day:) Was born in small city, about Vladivostok, the na! me him the Big Stone! It is small port small town with very small quantity the population and I became + 1 person for the population of this city:) my father, a name his Valery, in the past was the military seaman, on this that and the reason we lived in the Big Stone!!! My mother, Nina, all my conscious life works as the economist:) They were born in 1956 and 1958, accordingly my father is more senior than mother for 2 years! There I have lived about my 11 years and after my father has left on pension army, we have moved to the city of Krasnodar! Now I the daddy has hit in business:) And my mother at him on intercepting:)!!! They are engaged in food stuffs!!! They have some small shops!!! Except for my father and my mother in this business him the good friend to the daddy helps!!! It is short abou! t my parents, now I start actually my life!!! As I the only child in family, I was not much spoilt in the childhood and now I am ashamed for some acts of the childhood! For example once I have inserted a needle into a chair of my teacher:) she has not passed check on yoga:) I as well as the majority of normal children have left school and acted in institute!!! 2 years ago I him have stopped with the diploma of the translator of foreign languages, English and German!!! Though I also have finished institute, but with foreign languages still I have complexities, as for example I now sit, I write this letter and on 100 times I check mistakes:) So now I shall tell about the trade!!! Now I work in firm of parents, I sit at office and it is possible to tell " I spit in a ceiling " from inaction:) I of jotas t! he liner!!! I accept orders of firm!!! Before I tried myself in modelling business but as has found out this business has run away from there not looking back closer:) I enough myself I respect what to have such dirty life what has the majority of models!!! If you Robert, will have desire I can send you some pictures, my modelling career:) So now I shall start to tell about the occupations. outside of working hours:) I the active person, like to travel, I any time was abroad!! In France, in Turkey (a nightmare, instead of the country:)), in Germany (there it was pleasant to me)!! I like to go to campaigns on the nature, strangely enough, I like to fish (the truth from me the fisherman, same as from mother Terezy. The dancer of a striptease:)) I love animals (in soup:) a joke certainly)!!! I have dog, Marquis, I her very much&! nbsp; like!!! I like her to take with myself in my trips!!! You love animals? In soup:) a joke!! So still to you interesting to tell about itself?! I like to read books, Russian writers, I like to watch on TV "soap" serials together with mum, and after the next series to discuss characters, as own familiar:) It is not a lot of about itself, I shall leave not many words on the following letters, and that not that will tell:) a joke So I check once again mistakes and I send the letter:) I wait for your letter!!! Polina
3rd letter
Hello Robert!!! I want you to thank for so fast reply!! That now I shall wait for your letters as Assol waited " Scarlet sails ":) it is very pleasant for me that you have answ! ered!!! I think today's my letter to you there will be not much more and little bit more seriously, than the first!!! Now I that that have become puzzled and at all I do not know, with what to start!!! I shall start with how I have found your electronic address!!! I in city have familiar guy! He type the Internet the genius, "hacker" of a local format:) I have gone to him with this request, to help to find the man for acquaintance on the Internet, as I in it the person backward:) I Was possible tell can to accept and send the letter, well and certainly to write, and so by and large I "lame" in affairs of the Internet:) He that that also I there "conjured" has decided to choose you, I think successfully!!! This guy has given me your electronic address and I with ! the pleased person have gone to write to you the letter:) All over again I thought, that you live in Europe, to be exact in Germany but as there was I not much was mistaken with your place of "disposition":) To what I to you tell all this!!! There is that that you should know!!! I already spoke you, that my parents have general firm with friends!!! These people are rich enough also my parents with trembling concern to these people, they do not want to lose with them contact!!! These rich "friends" have son, my coeval!!! If I shall tell that he the spoilt idiot, then I that has not told:) this person enrages me, he considers that all world turns around him, that he king!!! He does not know, that such respect for people, that such fidelity and many others on the present human qualit! ies!!! And here some weeks back my parents have prepared me for "surprise":) they have decided to marry me to this idiot what to strengthen firm!! Robert, you can present yourself, me it is possible to tell, have costed as with a thing!!! Have wanted have given in marriage, have wanted is not present:) I am very angry on the parents from for it situations, but as a matter of fact to make that I can not!!! My father to me at once has told, that I shall leave in marriage for this person, I want it whether or not!!! If that will be necessary he will plant me on "circuit"!!! I was in a shock from such words!!! Therefore I have decided to try now itself to construct the destiny!!! If destiny to me is outlined in advance to leave in marriage for "goat" so it and will be if is not present then I only shall be happy!!! Certainly my parents do not know, that I with you communicate, and that from me " will take off a skin ":) It is possible to tell, that you my secret!!! To me to you it now is ridiculous to speak, but the situation develops and we with you as confidential agents we have the secret correspondence:) At once I want to tell to you, that you would not think, that I want to find through you exit from my country and from this person!! If you so will think of me it is better to stop to you to me to write!!! Now I do not joke and really I want to construct a life!!! I have chosen you Robert!!! I think my heart of me will not deceive!!! I not the mercenary person, if at us with you that will fail then I shall not try! more do that that similar!!! I shall give myself to destiny!!! Especially at me not so it is a lot of time!!! Date of wedding on August, 27 or on September, 3 is already known!!! It does not please me!!! That to me still to tell!!! I know, that there are such women who are engaged scammer or the scanner, do not know, how it precisely refers to!!! At us last time the TV "is broken off" from such transfers:) Our president Putin, has very seriously undertaken this problem and wants these swindlers "to destroy"!! I think that this of efficient him has put one on the post!!! I concern very badly these people, from for them not only men suffer but also the woman which on the present search for love on the Internet and in other countries!!! I looked television show! where the Russian woman told about how she has got acquainted with the person abroad!!! On mine if to me will not change memory this the man lived in England!!! She with him corresponded and once has decided to arrive to him!!! She asked him to help her, on what he has sent her the letter where it is very rough her has called and has told, that any more does not want to see from her letters!!! She told it and cried, to me too for same it became insulting!!! Why people jump to conclusions at all not knowing, that actually, all the truth!!! Well and at this woman all has ended well!!! She has addressed in one of television programs and this television studio could arrange her appointment to that the man from England!!! When this the man she has seen he has rush! ed to her on knees and started to be sorry!!! He even has burst into tears, understanding, that very much was not right in the conclusions!!! I wanted you to tell it, that you would not have such ideas on me!!! Otherwise if we shall not start to trust each other, sense of ours relations?! I correctly think? Now you know more about me and you now decide, whether you want to continue to write to me!!! You are capable to construct with me relations!!! I yet do not know, that for us waits in the future, but it is necessary for us to solve it!!! If you to me did not like also to me I was not pleasant to communicate with you to you have stopped to write!!! While I do not want it do!!! So, I check again the mistakes:) also I send to you the letter!!! There can be I shall! receive the answer on it!!! I shall hope for it!!! Polina!!!
4th letter
Hello Robert!!! Is glad to see your letter again!!! Now probably we more are more serious should know each other!!! In this letter I shall try to characterize myself, the life, the character, I hope you will not be frightened:) well I start, sit more conveniently on a chair:) As to you I have told I went to school!!! I shall tell fairly was not much lazy person for study, though at me when there were no problems with subjects which I studied!!! My favourite sciences at school were more natural a history, geometry, psychology!!! At school I was the active schoolgirl, I am constant acted in school actions, went from my school on ! various competitions and competitions!!! To me one of such competitions, in 1989-1990, just before moving our family to Krasnodar was remembered!!! Competition of a vocal:) And at me such vocal, that " monkeys can accept me for the ", that is not a voice and " noise of a wild baboon ":) On compettition me have sent only from for my appearance:) At competition during mine performance, present people started to search for tampons for ears so on them has worked my "sweet" voice:) At that time I thought, the shout more loudly, the better:) well I at last have understood that my "vocal" data have not estimated:) Also has ceased to be the active pupil!!! Just I with parents move to Krasnodar, from smalll cities in big!!! The whole year it was necessary! for me what would "enter" a new school class!!! First I did not find common language with other pupils, at me looked, how on the provincial girl!! It very strongly offended me:) I was angry with everything, my awkward age here has just approached and I began to show the " youthful maximalism ":) Put on as the clown:) Thought than my jacket or my trousers will be brighter, the my hairdress will be more mad, the more I shall find " admirers among crowd ":) I do not know, how, but at me has appeared, when to me 16 years first "guy" were executed:) As soon as he my appearance did not frighten?:) in 2 weeks we with him have left:) me did not arrange always in the man's population of a planet:) huge " feeling of a paranoia ":) I do not know, whence there is such opinion, if the girl beautiful, she necessarily "incorrect"!! I with it completely disagree!!! I badly concern to "polygamy", as at heart very "monogamous" person!!! One suffices me of man, for all mine requirements and even by way of sex:) So I "have departed" a theme:) I apologize:) In 1996 I leave school with positive estimations, very strongly to be fond of the English language!!! For that moment it seemed to me, that the English language can help "to turn" to me that Russia which was at that time and to make it not much better:) Naive, children's ideas:) And so after leaving school in the summer I the first time go abroad about a matter!!! To France:) I was in a shock, I at all did not know, how the world " behind a gate " my country looks!!! At me new impressions have appeared so much!!! I at all did not want to come back back home, but it was necessary for me to act in academy of foreign language and I had to return:) So, with my bent for to knowledge of foreign languages:) I with the big work act in accademy!!! Was a lot of wishing and I thought that at me will fail act!! But the destiny was to me favourable:) Autumn 1996-summer of 2001 I study in institute where with tremendous success I learn English and German language!!! In the spring 2001 at me there passes practice before ending academies and protection of the diploma and my practice passes in Germany!!! This country too has very strongly liked me, especially city in which I lived Stuttgart!!! All sights which are in t! his city I seen one million times:) Fernsehturm a television tower, I liked Koenigsbau (it is royal a court yard in Stuttgart), many historical buildings, as for example Grabkapelle, Stiftskirche, Haus der Wirtschaft, well and certainly Stiftskirche!!! I was possible to tell has fallen in love at that time in this city!!! Just there I have got acquainted with the person who to me has suggested to engage in modelling business, and I as a silly woman " have hanged out ears " and have decided to try:) After practice I have arrived home, have finished institute and became "model":) Horror, what it " rotten and stupid " busiuness!!! Which all models I have found out, there were on so much without emotional, silly girls:) For them is not present what material assets!!! For the sake! of participation in display on a podium of dear show, they I can " give anyone the body ":) Robert, you cannot present yourself how many times of me tried to force " to lie in bed "!!! But in one fine day I have given well-known Rusian to the fashion designer " in an eye a fist ":) also has given up this work!!! Though I did not hesitate to be engaged Body art!!! One picture I even to you apply in this letter:) I do not know, I am correct it do whether or not, but I that I do not see in it bad:) So my "career" modeil has ended:) to that I about one today am happy:) After that in 2002 I start to work in firm of the father!!! I hope here Robert you you will find the interesting information on my life!!! I believe, that I have told many details about the life!!! Be not frightened, but now ! I shall start the description of the character:) I think, it is necessary to begin with mine relation to religion!!! I was possible to tell believe and I do not believe in the God!!! I think, that the God is in everyone, and all acts, all our vital affairs we do "listening" him:) Some events, as for example on September, 11 in your country, September in Beslan, do not give me strong belief in the God!!! As the God can suppose huge quantity death of innocent people, yes thus also children!!! I very quiveringly concern to children though probably now I am not yet ready to have itself children because there is no that person. Which I desire to give birth "would install" in me the child!!! In the future I know on 100 % I shall become excellent mum, I realize it!!! As a ! whole I very responsible the person, I like when in all there is an order!!! I do not like the disorder, I very much like to be engaged in domestic affairs!! Still I "queen" kitchen:) I have big ability to prepare for surprisingly tasty food dishes:) I am kind, brought up, in a measure is intelligent:) Certainly, all this is difficult for showing in the letter and words, but it is valid so!!! I like, when me beautifully look after, I love romanticism though to not tell that I very romantic person!!! I like to listen to singing of birds in the spring when the nature "has just woken up" after winter!!! I like to look at stars at night and to guess how many still is manned planets in the universe:) I Like to dream!!! Once one man has told to me such words " you the Angel!! " And now I wait such the man which can convince me of it!!! I dream about kind relations with the man, about beautiful relations!!! I know, that in the world about all it is necessary to think really and that the world around of us very malicious and severe, but not dreaming, it is possible to go mad simply:) I like to joke and I like to be "soul" of the company!!! I think you it could notice and estimate:) Still I very "flexible" person, can find general themes for conversation with different people, than is very pleased:) My main rule and achievement in a life " to not have enemies! " I try to keep this motto and at me it turns out:) Though there is one enemy, " my future husband ":) I am not angry at all on the father and mother though they and speak, to me if I shall not make, as they want, I him shall c! ease to be the daughter!!! Once father in the next scandal, concerning my "wedding" has told, that him it will be better to expel me from a parental house and that my father even can refuse me!!! Sometimes I hear such insulting words in the address and it only because I do not want to spoil the life!!! Excuse, I now shall pay.......................... I shall go I shall wash the person, I shall come back and I shall continue the letter............ What now to you to tell what you even more have found out me?! Yes, by the way, I want to give at once to you all data, my Russian passport, the pension certificate!!! If you will doubt of my reality, you can check up all these data!!! ! The Russian passport:
A series: 2200 Number: 453627
It is given: UVD Krasnodar
When it is given: on May, 20, 2001
The birthplace: City the Big Stone, Primorski Krai
Date of a birth: on March, 8, 1979
Patronymic: Valerevna
The pension certificate: INN: 7701253743
Name: Polina
Surname: Krinitskaya
Place of work: OOO "KrasProd", the secretary
My address: 350016, Russia, the city of Krasnodar, Street Plodovaya 12, apartment 2
I want to give you my domestic and a cellular telephone, but at once I want you Robert ! to warn, if you will want to me to call home to me it can bring many problems with parewnts when they find out about you!!! I do not know, on how many you understand my position, but it is really serious situation and your call on a home telephone number, can is very strong to me damage!!! Try to call to me on a cellular telephone, probably you can phone to me, but I am not confident it because I do not have service of roaming!!! I offer such variant!!! If us will arrange our acquaintance we can will agree for the certain day and certain time, that I would try to cause you (under condition of if you certainly will give me the telephone number:))!!! I can secretly go from parents on the international public telephone booth and interpellate for you!!! I have stated all requests, and it already to you to decide as to act, I hope for your sensible reason!! Home telephone number: 2204621, only I do not know a code of my country, but I can tell to you a code of my city 861 Cellular telephone: +79283992315 Now I ask you to help!!! You can help to understand to me you!!! I have spent 6 hours for this letter and I do not regret about it, now you began a part of my life I there is time which I with pleasure spend on you:) I want to ask you on following your letter to spend too not not enough time and to tell, what you the person? I want to know about you all!!! Look at my letter and try to write same:) it is Good? One more question which very strongly excites me and I hope for your honesty!!! With how many quantity women you now have the correspondence? I am confident, that I n! ot one woman with whom you correspond!!! You can give to me such information? I hope for your good breeding and intelligence and you can listen to all my requests in this letter!!! I promise, that I shall execute all your requests!!! I wait for your answer!!! If you were not frightened:) Excuse for my mistakes, I do not have time from to correct!!! Your friend Polina!!!
Request for the money
Hello my sweet Robert!!! I am very glad to see your letter!!! I want to ask for you a pardon, for that that I recently am interested in you very little!!! You are right, at me now it is a lot of problems here with my parents and with Alexey, therefore at me it is a lot of ideas and I as a silly woman, I can not all find out at you!!!! Robert, tell to me as at you now health, how your family?!! Forgive me th! at I not did not ask it earlier!!! Now it is very a shame to me!!!! From for the problems, I have overlooked about you, but I think, soon I shall come to you and we will have a lot of time, what find out it is each other better!!!! You agree with me?! I want to inform you last information!!! Today I went to agency and paid for registration of the visa!!!! My visa will be ready to you on August, 16!!!! And today I found out cost of the ticket to you!!! As I make the visa in agency and to buy tickets should in agency!!! It at them such contract!!!! At them tickets it is not a lot of expensive, from that visas is made out very quickly!!!! The ticket costs 996.45 $!!! At me as you know is 536 $ and me does not suffice on the ticket 450.45 $!!! I was interested at the manager in agency, whether you can pay in agenc! y, through the bank account or through a credit card, but unfortunately to me have told, that they accept only cash!!!! The manager has told, that they had many cases when people paid, under another's accounts in banks and on another's credit cards and it has brought to agency many losses!!! Therefore they have refused services of accounts and credit cards!!!! My lovely Robert, you should send money to me, that I could pay for the ticket in agency!!!! I want, that you would help me because it is necessary for me to get the ticket to you faster!!!! I very much hope for your help!!!! Now I want to answer your questions!!! Mine Robert, I now live at girlfriend Svetlana!!! Because you know my situation, that I now have no place to live!!!! You know, that I talked to my parents about you, but my father very much against, tha! t I would have with you relations!!! Lovely Robert, be not afraid, it only his opinion, I know, that it is necessary to me!!! And I would like to have with you serious relations, therefore I want to leave to you very soon!!! You understand me? You to me began very much dear and I am very happy, that I have with you acquaintance and I hope that in the future we shall have a fine pair!!! I very much want it!!! Now I want to give you the address of agency: Russia Krasnodar 350015 Street Rostovskoe Shosse The house 10 Phone 235-24-91 Travel agency " Train-Tur Inc. " My lovely Robert, I would want that you informed all to me in the following letter!!! I should know, how I can soon pay for the ticket!!!! Very much I miss on you!!! I wait for your answer!!! Yours Polina!!!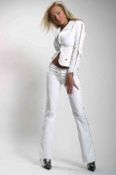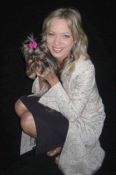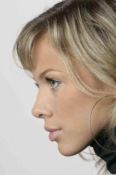 ---
Yana Grigoreva (Rasskaziha, Russia, ggyana@mail.ru)
Yana Grigoreva, Rasskaziha, Russia (ggyana@mail.ru)
I am a single 47 year old mail from Michigan USA, and was contacted through American singles. I responded to ggyana@mail.ru. They immediatly sent pictures and used identical letters from the following reported incident:
Anna Lepine, Molochnyi, Russia (annago@list.ru)
I am a single 53 year old male living in Florida, USA. I was contacted through Dreamates online dating site. I responded to annago@list.ru. She immediately started talking love and sent sexy pictures in zip files to me. I was interested, after all she was a 29 year old babe. Then I started getting suspicious because she wasn't answering my questions and was using the term "soulmate". She would end up asking for money for the Visa and airfare.I did a search and found this site and it all made sense. I could see where this was heading. I'd send money for the plane tickets, then I would get an email saying she was stopped for trying to export a medallion, and would get more money from me for bribes. I got to give her credit, even after I told her I wasn't sending money, she kept trying. The following are her emails, very similar to most on your wonderful site. Please take the time to read them.
No money was given but i was suspicious when my questions were not specifically answered and located those same letters on your fine site. Thank you for the heads up, keep up the good work. These women must be pasting from the black list for such a creative storyline. I fell for it for almost a week, these are from 11/17, 18, 19 and 21 2005. At least i wont need to worry about having her babies...lol. Kurt

Letters:
I was very surprised to get your answer! Unfortunately I don't know a lots about you, but I hope to know more! It is my first time in using computers and communicating through Internet with another people. But I hope it will work. First of all please let me know can you understand me or not. I don't sure in my English. I was not best student in our group learning English, but I hope you will understand me and we will not have a problem with our communications. So, something about me: I am Russian woman, I live in town Rasskaziha. It's a very small town, its situated about 4900 km from Moscow to the east. There are no much big cities near it. The largest is Barnaul. It is very big city and have airport, movies, theatres and stadium. And what about your city? I am curious about it, about culture of your country. I am 29 years old, my birthday is 7 July 1976 year. And when does your birthday? How do you spend it? I graduated from our States University, which is situated in Barnaul. My specialty is financial managment. I did not like this science a lots, but it was very popular in Russia when I was ready to choose specialty after graduating school. So, about a reason why I am here. I will write you more later, now I just would like to check does it work or not. I search for my soulmate, to share with him all my happyness and troubles. And love. I do not searching for long extended correspondence, and I dont like to play in any soul games. I need to find real man for love and I hope its you. That's a little about me and I hope to know more about you. Unfortunately I don't sure did I done all fine to send you this letter and will you receive it or not. Its will be so pleasant for me to get answer from you! I will be waiting it with impatience!
P.S. My photos are attached. I am very curious about you. Please send me more of your pics. Even if you dont have it, please do it, its so important for me! Yana

I so ready today to receive a mail from you! And I so glad to see, that you received my mail and answered! And I so happy that you understood my entire letter! Thank you for your photo. I like it very much. I would like to continue our correspondence and I hope you too! So, I will write you more. Dear Kurt, I understand most in your letter! But I not sure now I have no much time to read it more carefully. I undesrstood all words but I dont know grammer well. So, I have to write you a little about my situation. As you know I live in town that named Rasskaziha. It's a very small town and only a couple of people here have their own phones and Internet access. But we have Internet club here and its very popular. The only way for me to write you is to get here and pay for time at computer to write you. But I so happy to do it! I can miss some of your questions, please don't worry, I will write answer in one of my next letters. So I think I have to tell you more about me and what I am doing here. I can't describe myself, its not easy but I will write you all that my friends say. They say, that I am very cheerful, attractive and devoted woman, and I will not leave my friend in trouble. I never been married and have no any kids. I do not smoke and I don't drink often. I can drink Champaign, vine or a little beer. But I don't drink a lots, only sometimes at holidays. I like only honest and open people even if its bad. I have no parents. Its not easy for me to say about it. They died when I was 5 years old. Its happened in car accident. It was fault of drunk truck's driver. He was going to jail but it is has not revived my parents. I love them very much and its a very big loss for me. I know a little about my parents, only from my grandmother told me. Now I living with my grandmother. And all home businesses depends on me. That's why I think I am independent woman. I am proud for this, because it helped me to find out how to cook and how to make homebusiness. I like to cook very much and I am cooking always only by myself. I like to cook something unusual. I like to prepare fish and meat delicious for my guests and guests of my grandmother at holidays. She always asking me to help him because she know that i cooking very good. I hope I can be good housewife. And I would like to find a man to give him all my care and love and to get this back. Most of all I like fruits like grapes, persimmon, peach, appricot. I would like to tell you about how I get idea to write you a letter but its seems I have no much time now. Its very pleasant for me to write you letters. I like it very much. Looking forward to hear from you, Yana

Thank you for your letter. I becoming attached to your letters and I like it very much. Can you write me more about your work? What is most intresting in it? How do you spend you free time? I was born at Laptevo town. My mother was born there and lived there for all her life. I like my town Rasskaziha very much. I have no brothers and sisters. I have only a aunt she lives in Moscow now. Her name is Ekaterina. Now I am working as seller - adviser at biggest company at our town. This is firm that sells clothes. My duties are to show clothes to clients, to tell them all about it, to take orders. It is only Russians trade marks. My heads very proud for me, they always say that I am best. They are very good and strong people and I like them a lot. My work is not very far from me, and I always go there by myself. And how long from your home your work is situated? So, I would like to tell you about how I get idea to start to write you. The reason is I met one of my old girlfriends, which was my classmate. We spoke a lot and she was very happy and told me her story. One day she with our girlfriends comes to Internet club just for kidding. They did not know lots about Internet. They asked a manager of Internet club what they could do their intrsting. He shows them one of Internet dating cites. My girlfriend (Nadezhda) wrote only one not serious letter to a man from United States, Ohio. She did not wait something seriouse. Then she began to go every day and write him. She did not let her girlfriend to come with me. And after one month of communicating she told them that she will go to USA soon and that she love that man. She went to USA for one month and when she returned she were happiest woman of the world. I did not see her such happy before! I was really shocked. It looked like a fairy tale. I was speaking a lots with her and I was so surprised to knew that would like to marry and to come to USA for all her life. I asked her why she did not choose Russian man. She said that American men are best then Russian and that does not drink a lots. They more polite, culture, and kind. They more oriented to a family then Russian. She said, that she had no any problems with living there and she will not share her William with someone else. He is 54 years old, and Nadezhda is very happy with him. She says that difference in ages is not just a little problem. She has advised me to choose only American man. I thought more then one year and only now I know, that I am ready to fallow her advise. I am so sad now that I have no her e-mail now; I have so much questions to her! Unfortunately, I have never been outside Russia, but I hope someday. And I dont know a lots about a trips though a countries. But I so happy that I meet you and I hope to know more about you. My time is over now and I have to go now. Hope to hear from you soon. Yana

Today I just can't wait to read your mail! Its seems it become mean for me more and more! So, how are you today? I am really surprised how Internet helps us to get close! Now I so thanks to my girlfrind and I am so sad that I did not know you early! I become so attached to your letters! Today my grandmother and I make general cleaning of house. We do it every three-month and it takes whole day. I like to make cleaning with grandmother. She is very hardworking woman and to clean house with her is very chearful. We always like to be in company of each other. We spoke a lot and I told her about our relations. I said her that I did not believe it early and I am so happy to see that it works now! She was very surprised and wishes us luck and she hopes that our relations will grow up in future in more seriouse. Also we do small cleaning every week by Saturdays. Today we wash windows, walls, floors, and cleaned carpets. It was really easy for me to do it thinking about you. When we cleaning attic I assorted old things. There there were many old things and clothes and I spent many time on it. When I to take out old clothes I saw how something have dropped out on a floor. It is was medallion. I was really curiouse what does it mean and my grandmother advise me to go to specialist. He told me that its very valueable medallion which is dated about the end of 18 century. I was really happy to know it. It has great quality. He told me that it may costs from 300 till 500 dollars USA. And they said that it can cost more at some other countries. I decided to save it for future. I hope that sometime this medallion will help me. My dear Kurt, its a little confuse me, but I would like to share my dream with you. Today night I saw that we sat together at a coast of a big lake. I have not seen this lake early, but it was so beautiful and quiet, and barrels an easy warm breeze. We looked at night sky and we see nice moon and a lots of stars which was reflected in a mirrow of water. It was so good and I feeled your strong arms on my shoulders. We spoke about us and about our feelings to each other. I imagined that we had to tell each other something important, that will change all our future. But at this moment I waked up but I had impression from this dream for a long time. It was so real, that when I understood that it's only a dream, I was very sad. I have never feeled such feelings. And I believe that someday this dream become true! My dear Kurt, I often think about you and about our relations. It seems to me that every day we become closer. We know more about each other and I like all that you wrote me. So, I will go home now to think about this all. I hope I did not confused you with my dream. What do you think about this all? Hug you, my dear Kurt,
P.S. I am thinking about writing post mail from you. I have not wrote it to someone, so I dont sure what I have to write at envelope. Please write me and let me know. So, my post adress is: Russia, 658048, town(city): Rasskaziha, Street: Molodezhnaya, House: 11, Yana Grigoreva.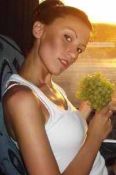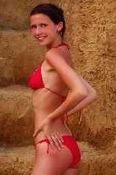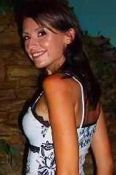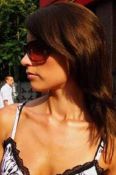 ---
To send your own story, please click here
Click here to support Black List
READ ALSO: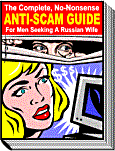 Met a Russian woman over the Internet?
Thinking about finding a Russian wife?
Russian woman wrote to you? Don't move any further until you read The Complete, No-Nonsense ANTI-SCAM GUIDE For Men Seeking A Russian Wife. Too many men were caught up in a scam and lost great deal of money - want to be one of them? Ensure your safety and peace of mind - read the ANTI-SCAM GUIDE.




Scam-free search - GUARANTEED! - Looking for somebody truly special but have had it with scammers and scam agencies? Let professionals to do the job for you.

The Universal Crib On Finding A Russian Wife - the most compressed, step-by-step guidance on finding, courting and marrying a Russian woman.
Dating Scams - The real picture of international introduction industry
Reliable Dating Services - where to look for a Russian wife
The shocking truth about Russian Brides - E-book by Marina Smiley. Find out things about Russian brides that marriage agencies will never tell you.
Why Russian Women? - If you decided to find yourself a Russian wife, you would be inundated with questions of the type "Why Russian Women?" from everybody you cared to share your idea with. Surprisingly, every Russian woman you are writing to will ask the same question: "Why do you want to find a wife in Russia?" After a while, you might start questioning your own sanity in doing the thing which everybody, including your dates in this Internet rendezvous, consider strange enough to request explanations. Here you will find some ready-to-use answers for your family, friends and Russian women you are writing to.
Cheap Russian Translations - Russian-English/English-Russian translation: fast and comprehensive. You are not sure she understands what you mean? Translate your letter to Russian! Reasonable rates and highest quality.
---

JUST RELEASED! New E-book by Elena Petrova:
"How To Find And Marry A Girl Like Me"
Comment from the reader:
"This may well turn out to be the best purchase I have made... I hope not too many of my competitors find this book!"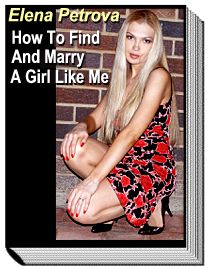 Discover how to find, court and finally marry a beautiful Russian woman!
This is the only book written by a beautiful Russian woman married to a western man - for more than 5 years! - and who is also the owner of a highly successful Internet dating agency.
Find out once and forever what Russian women are really looking for, why they are looking for it and how you can give them exactly what they want!
Get responses on your letters to beautiful Russian women - 9 out of 10, GUARANTEED!
With "How To Find And Marry A Girl Like Me" you'll learn knock-out techniques that will instantly boost your success rate in dating Russian women - online and in real life. You will have more beautiful girls that want to be with you than you can handle!
And not just ordinary girls! They will be beautiful, intelligent, but most of all - honest and sincere! You will be the one to take your pick!
STOP wasting your time and money in search for a Russian wife... Get it done - painlessly, easily, and certainly! Moreover, have lots of fun along the way!
Yes, you too can marry a girl like the one on the picture... Click here!
---
New e-book by Marina Smiley (the author of famous "The shocking truth about Russian brides"):

"Sex and Love With Russian Women"

Discover where so many guys fall short when visit their girlfriends in Russia;

Learn how you can dramatically improve your success with Russian women and win when others fail.

Most intimate questions answered by a Russian woman - Medical Doctor.
---
Comments, suggestions? We want to hear from you!
Click here to Contact us
Seek a reliable Russian Dating Agency? Why not check www.elenasmodels.com - RECOMMENDED
---