Ekaterina (Slavyanka, Russia)
hi again its Aussie OI, it's quite a shame how they keep on trying to scam you when you already know it's a scam. Two scams in a row aussie blokes are not that dumb!! Well this one ain't that's for sure! The first one tells me that her father and mother died when she was you now this one tells me that her father died of a heart attack 2 years ago (Duh! ME NO STUPID ME NO DUMB ME NO HAVE MY FINGER UP MY OOOPS). Here is the letter of the second scammer that I beleive after reading on the same. (I know I will find my russian wife that will be true and honest with me unlike these ones which you can see straight through.)

Letters:

Hi my dear friend Aussie OI, I am very glad that you have answered my letter to you. I regret very much that could not answer you earlier. These days I was sick of a flu and spend time on a bed. Therefore do not think that I have forgot about you!!! I looked announcements and have casually seen your profile. I have decided to write to you and I was pleasantly surprised when you have answered me. I used the Internet for the first time to search for happiness. Therefore I did not know whether you write to me or not. So it has turned out that I have not found the man of the dream yet. Men in Russia drink a lot of alcohol. Many Russian men do not respect women, Count women silly. I do not love it. I heard that in your country men are very good and decent, it is not enough to drink alcohol to respect women. Probably all this forces me to search for the man in internet. I live in Russia in Slavyanka town, PRIMORSKIY REGION. It is very beautiful there, clean air you know. Well, probably you want to find out about me more. My growth 5,6, weight 105 lgs. Color of my hair dark brown, eyes green. I am 27 years. I was born i August,28 1977 in Sevastopol city on Ukraine. My mum the Ukrainian girl. father Russian. My father was the militarian and in 1985 my family have gone to serve to the Far East in Russia in a small city Slavyanka. There I live now.After Disintegration of the USSR we wanted to come back on Ukraine but then we have decided that we shall live better in Russia. The big tragedy has happened at us recently. Daddy has died in 2002 of a heart attack. It was irreplaceable loss for us.:-(( We have remained alone: my mum and me. Unfortunately all relatives live on Ukraine. I do not have brothers and sisters of mine. I am the only child in family. At school I studied very well. At school I wanted to be an economist. Therefore after school I have entered and finished The Economic state university. After university I have entered a postgraduate study. Now I work as the financial manager in affiliated company Lukoil. I do not know what to tell. I love east dances, classical music, prepare tasty meals, play the piano. Very often at leisure time I read History of Russia and Foreign countries. Yes by the way I write you from Internet cafe. So it has turned out that in our small city not everyone has a computer. Girlfriends have advised to search for the man in internet to me. I search for happiness. I want to have loving husband and children. I have never been married and I do not have children. Many men are afraid to tell the woman that they have got children. I love children very much and I would be a good stepmother. Children are not guilty that they do not have mother. I think that lonely father who has children is obliged to find the wife and mother for children. Children can not live without mum. Therefore I would be a good mum and a stepmother. I worry about your attitude to the women from Russia. It is far enough. Some problems probably can arise. I would like to find out whether you could become interested and fall in love with the Russian woman? Certainly not at once, gradually. Are you interested in correspondence with the Russian woman? What relations you expect from our acquaintance? I would like to find out you better. I hope that you will like my photo. Probably you are interested with my English. I know well colloquial English language. But to write the text in English I am at a loss. Therefore I use the computer program of the translator. I hope that this English is clear to you. Though certainly it is not ideal translation. I think it is good enough for the first time. Ok, I think that it is necessary to finish. I have written big enough letter. I wish you successful day and that everything would fine today. Please tell me about itself. What are you searching for and what are your dreams? What has forced you to search for the girl in internet? I shall wait your letter. Please answer my questions.
Ekaterina.

Once again I can not reveal my name as I rather just be called Aussie OI Thankyou for you attention.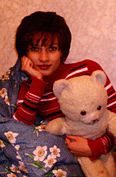 ---
Anna Vshivkova (Otradovka Russia)

"anna" contacted me thru the Yahoo personals ads. I was suspicious at first, but wanted to give here the benefit of the doubt, so I kept the conversation going. I got suspicious 2 weeks ago and looked up known scam sand found matching pictures, so I decided to keep the conversation live to gather more data and photos, as the girl in the pictures is not hard on the eye at all, LOL.
Letters:
Letter 1

Hi, my new friend, Ted!
I am very glad that you have answered my letter. Thank you that you have found time for answer. I do not know what to write to you in my first letter because I never wrote letters and did not get acquainted on the Internet before. But I think will be correct if I will start to tell about me from the very beginning because I was first, who has written first letter. I really do not know as far as my life is interesting to you, but I think, if something will be not interestingly for you, you will tell me about it. Probably you will be very much afflicted when you find out that I live not in your country. But I very much hope that it does not frighten you, because I the same lady like many other ladies living in the different countries. I the same person with heart and soul. And if your interest is not limited by distance or borders, I really will be very glad. My name is Anna as you know. I am 29 years old. My birthday is on the Sep 10, 1976. My height is 168 cm (5 feet 6 inches). My weight is 61 kg (135 poubds). I live in the village of city type Otradovka. Otradovka is located in several kilometers from the city of Lipetsk, Russia. Lipetsk the big and known city. In the childhood I dreamed to become a film actress as all girls, but it were children's imaginations only. My education consist of three steps. School - College - University. I began to get education in the comprehensive school. After I finished it I entered the medical college. I finished it with excellent results and entered the Medical University. Till now I worked in a small polyclinic. I worked as a assistant to the surgeon. Very interesting work but unfortunately for me it was necessary to leave from this work. There paid a very little. Now I work as the manager in a bureau of registration of a marriage. This small bureau in our village. It is very interesting work. I love the work, is especial when I look at happy persons of a newly-married couple and you speak to them " now you the husband and the wife ". I have a small house with a small garden. I live one, I have no children and the boyfriend. I already adult woman to me 29 years already, and I look at a life with a philosophical shade. But as though I did not try to inspire myself that I absolutely happy woman, I cannot do it. I have fine girlfriend, I have work and house. But there are things without which people cannot be happy. And for me it's not material things, but spiritual. I have written to you the first and it means that I am ready to share with you my thoughts. I am very glad and grateful to you for that that you have answered me because I have decided to take only one chance in dialogue through e-mail. And if my letter to you would remain without your answer, I think I would not use this way second time. Anyhow, I hope that you, as well as I, have interest in our dialogue, and I will wait your answer. I with pleasure will tell to you about it in my next letter if you really want to learn more about me. What your job and do you like your job, Ted? Have you ever had experience in correspondence with a friend from other country? I thank you for your answers beforehand. If you do not want to answer these questions, please do not answer. It simply my female curiosity. I send you my photo. If you did not see it in my profile. This picture has been made in my last birthday. I understand that all people have various tastes and interests, but I sincerely hope that my picture and my appearance will be pleasant for you. But if my appearance doesn't conform to your tastes and interests, I will understand you, of course. I will be very grateful to you also if you share with me your pictures. I thank you before hand.I am sorry once again that I did not answer your letter for a long time. Forgive me, but I had no opportunity to take advantage of a computer. I have no computer of a house and consequently I shall use a computer on work. But I shall try to write to you every day if you want to talk to me in the future. I very much hope for it. With the best regards.
Anna.

Letter 2

Hi Ted!
How are you today? I hope at you all well. I also feel well because you have written to me. I am very glad to this. Now I on work also write to you the letter. I spoke you already that I have no computer of a house and I shall write to you from job when I shall have a free time and a working computer will not be borrowed. In the last letter I have no written about my family and I want to make it now. I was born and now I live in Otradovka. I do not remember the Father because he did not live with us. I was brought up by mum since the childhood. She was very good woman and we lived with her very well. She was for me my best friend and the most close person on the Earth. Unfortunately now she is not present with me. She for a long time aieaea a cancer of a stomach and in 2002 has died. To me there were 27 years, but I felt like the unprotected child whom has remained alone. I very for a long time grieved for her death and could not believe that I have remained without my most favourite person - without my mum. I felt emptiness in the soul. I till now recollect her kind eyes, a soft voice and caring hands. I had very happy childhood because near to me there was my mum. Many people do not remember the childhood but I remember the childhood very well and I am grateful to mum for happiness which had in the childhood especially remember one case. Up to school I visited a kindergarten. Once I played with other children and have casually twisted a foot. To me rendered medical aid and have called my mum from her work to tell about happened. She has come to me and wanted to conduct me home. But it was hurt for me to go. Mum has taken me on her hands and to bear on hands up to a house though it was very far. This case has remained in my memory for all life. Then I have especially felt love of my mum when on her hands I felt heat of her body and her care of me. There can be you will think that it is a trifle, but for me this case is very important. I think that with you in the childhood there was something similar. I am right? Now I live one in the house. It is the small house but very cosy. After death of my mum I feel very alone. I have no brothers or the sisters, close relatives at me are not present also. Now the relatives for me is my friends. I have many friends but only two girlfriends for me close. It Olga and Elena. I to be friends with them since the childhood. Girlfriends of the childhood the most reliable and I can always address to them for the help and support in a difficult situation. Unfortunately now Olga has left to live for other city. She has married and husband has taken away her from our village. But we frequently write each other letters. Elena lives near to my house and we meet with her every day. Her care and support for me are very important now. I think hat the friendship is important and necessary for each person. How you think? You can tell to me more about yourselves and about your close people? If it will not be difficult for you. You can ask me about something also. I shall answer your questions with pleasure. It is very a pity, but I have a little time for the letter. I wanted to tell much more about myself. I hope you be interested in me, my life and my hobbies. I shall try to tell to you all this in the following letters. You will be patient? (Smile). With the best regards.
Anna.

Letter 3

Hi Ted!
How your mood? How is weather? I hope all well. I feel perfectly also. Today I had difficult day on work but now I have a little free time on work and have decided to write to you the letter. I want to tell to you about my interests and hobbies. I hope to you itwill be interesting to read it. (Smile) I like various music. All depends on mood. I like to listen classical music. I like Dunaevski And Chajkovsky. I like to listen simply instrumental music. Such music allows to relax and have a rest. Under such music I like to think. I like to listen to guitar masterpieces of Joe Satriani. I very much like group Dire Straits. I like Pink Floyd. They are not similar to anybody. It is great group. I like Madonna, Robbie Williams and George Michael and many others. In America many great musicians. I like many Russian musicians. For example Philip Kirkorov, Valeria or groups: Chaif, Splin. But you likely do not know them. I very much like cinema. In Russia create few good films. I like works of such directors as Tarkovsky, Konchalovsky, Mikhalkov. My favourite movies - Siberian Barber and Tired by the Sun. It's masterpieces of the Russian cinema. The American movies in Russia use huge popularity. The American movies is considered the greatest. I very much like the American movies and I like many American actors. For example: Gladiator, Brave Heart. Mel Gibson - good actor. I like films - The Sixth Sense, the Rainman, One Flew Over the Cuckoo's Nest, Gone with the Wind, Magnificent Seven, the Godfather, Groundhog day, The Scent of a Woman. My favourite actors - Bruce Willis, Al Pacino, Kevin Costner, Samuel L. Jackson, Julia Roberts, Tom Hanks, Demi Moore, Kevin Spacey. I have some favorite shows. For example - ''Wildlife'' from BBC. They show extremely beautiful views of the nature and animals. I very much like to look programs about nature and animals. I like to watch games of NBA very much. It's a fantastic show. But unfortunately NBA games practically do not show. I like to look games NHL. Especially when show the best pucks. Likely to watch this in real life is much more interesting than in the TV. I am glad that our Bure and Fedorov have big popularity in your country, I'm right? I know that in your country is very popular the American football. It is magnificent show as well. The biggest ratings on TV have Criminal Programs where tell about crimes occurring during day and week, leaders and authorities of criminal Russia, juvenile murderers and rapists, addicts, maniacs, etc, because th crime level in Russia is extremely high. These programs like to watch the majority of people, but I do not like. I prefer to watch some musical and entertaining shows, but as a rule it is our programs and you do not know them of course. Now you likely think that I all days only sit in front of TV-set with full mouth of popcorn (smile). But it's wrong at all. Actually I watch TV-set extremely seldom. I have no time and forces to watch TV-set. My health is the supreme class. I do not brag. I really have good health because I always support me in the good form. I every morning jog, I try to spend time in the air as much as possible. I have no car and I use transport extremely seldom. I get contrast shower. I since the childhood lived in conditions of cold winter and damp autumn. Such climate toughens health very well. I do not smoke and I do not drink alcoholic drinks. I really like a healthy way of life. And I am proud of it. My hobby if it is possible so to say, this sewing and knitting of clothes. In the winter I love a ski and skates. It is possible endlessly to speak that I like, but I want to tell that I do not like also. I do not like envious people. I do not love lie and a deceit. I do not like cruelty and roughness. I also do not love people drinking alcohol a lot of. But I repeatedly heard that Americans do not use alcohol as in Russia. I think that each person should know the measure of opportunities. This quality of strong-willed and responsible people. I not against if a man like to sit in a bar with friends together a mug of beer or to invite lady in restaurant to a glass of champagne. Also to not like me bad meal and cloudy days. (Smile) I should finish the letter. I have no more time for letter. I shall write to you later still. I shall wait for the letter from you.
Anna.

Letter 4


Hi my Ted.
Today fine day and I have fine mood. How your mood? I hope all well. I would like to be sorry. I could not write to you. On work the computer has been broken. Him carried on repair Lipetsk. And only today him have brought. You likely have overlooked already about me. All the week long I waited this computer. I could not fall asleep these nights. You it is constant at me in my ideas. I have very strongly become bored on you. Forgive me please. You not should angry on me. You have written such big letter (smile). But all the same I am very glad. Why you write nothing about yourself? You do not like to tell about yourselves? I hope you will tell more about yourself like me, OK? I send you my pictures, but you have not sent me any! I think it not fairly. I asked you already several times, but you do not want to send me your picture. I have found a way to send you my pictures though it was difficult. But I have found. If I would not send you any picture how you would react? I think you would not be glad. But I have sent. Why you cannot find for the sake of me a way to send me your pictures? It would be fair. Why you cannot make small effort and make so that I get pleasure to watch your picture? I would be glad to have any your picture in a computer. I to you have not big request. Please do not send many pictures. I am on work and at us one computer and very bad communication. My time is limited. I can have problems from for it. Please do not become angry about me for it. I shall be very grateful. Yesterday I had bad mood. Yesterday there was a thawing weather. I spoke you already I live in th house. My house beautiful and cosy, but old and in some places during a thawing a leak a roof. It very much afflicts me, but I cannot repair a roof of a house itself. Man's hands are necessary for this purpose. I caused recently the carpenter and he repaired a roof, but has told that it is necessary for me to change all roof. Yesterday, during a thawing I have decided to change a roof in the near future. It now is necessary especially. Already the end winter and in the spring in Russia always is a lot of rains and consequently repair is obligatory. I probably have tired you with my small problem. Fairly to tell I want to repair the house completely. But it only my plans for the future. Elena has told that she will help me with repair. She always offers me the help. I am glad that I have such good girlfriend. She for me as native and we frequently spend time together. By the way, I spoke her about you and she is very glad, that we with you write each other. Elena speaks that is necessary for me good the man which would help me and loved me. Really frequently it happens me very alone by one, but I do not despair and I believe in the good destiny. I believe in the God and in his help. I do not remember spoke you whether or not but I have a cat. His name Barsik. He is very beautiful cat. I like to look after and play with him. Barsik very tender cat and loves me also. Every day he meets me when I come home and sees off me for work. You will laugh but for me it is very
important to know that me someone waits for a house, even if it simply my
kitten. You love pets? I hope that like. I heard that if the person loves pets and to care of them he the good family man. I believe in it. Elena also has a cat of a house and our cats like to play with each other. Forgive me I probably is tell with enthusiasm I about it, it is probable to you not interestingly, but I wanted to tell to you about most close and dear to me. In the days off I shall be probably prepared for repair and search for people which can to help me. I in the ideas already present my house after repair. If at me all to be that it will be a fine and cosy house. Forgive me Ted probably I has written the boring letter, but I thought that Ted it will be pleasant for you to know my ideas. Inform me that you are interested about me I shall tell to you necessarily. I send you a picture of me with Elena. This picture is made in city Lipetsk. At it uncle Vanja there lives. He very good person. I shall finish the letter and I shall try to write to you soon. By the way, Elena asked me to tell to you Hi from her. I have told to her about you, I hope you are not offended on me for it. With the best regards.
Anna.

Letter 5

I again would like to apologize that at me again problems with my computer. All troubles were rolled on me an once. About the beginning the computer has broken. My letter box has then broken. I do not know as to ask you a pardon. I hope you have not strongly taken offence at me. Forgive me please. I so waited your letter. I thought that you do not want to communicate with me more. But today I have received your short message and so was delighted. I very much would like that it any more has repeated. Please do not cease to write to me. You give me stimulus in a life. I very much missed. Thank for your picture. It is a fine picture. You such strong and handsome man. Forgive, that I such immodest. I very much like this picture. It is wonderful, when a man combines force and charm. It happens so seldom. Once again forgive me for my frank words. But I always talk what I think. I think there is nothing bad in it. I work in a bureau of registration of a marriage, you remember? Today there was an interesting case from one of young pairs. It is young nice pair. They have arrived to a bureau on five beautiful white automobiles together with friends and relatives. It was really the noisy company. When all were directed upwards on a ladder for an official part the bride has broken a heel on a shoe and has not fallen nearly. She was seized by the groom and by that has dropped him downwards on a stairs. First there was a silence among friends and relatives. Then all have started to laugh silently. People speak it is a good sign. Such cases happens seldom much. I understand them. Ceremony of wedding very responsible and many young pairs very much worries and happens many different incidents. Even happened as at movies - the young pair reconsider to marry directly ceremony of wedding. But basically all ceremonies pass easy and precisely. Therefore the majority of people are very superstitious. Especially it concerns to young generation. In Russia it is a lot of divorces and this parameter every year grows. I think that because of these adult mistakes suffer our children. Full families there is all less. To children it is especial at younger age is necessary caress and education of both parents. You agree with me? I work here two years already, but my work seems to me same interesting as in the beginning. In our bureau an atmosphere always celebratory and consequently my mood always good also. The woman who is responsible for the book of registration of a marriage works 52 years already in bureau, to her of 78 years. Her name is the Aunt Vera. She very clever and the fine interlocutor, but she till now one. Many people who knows her are perplexed. The aunt Vera has worked many years in a bureau of registration of a marriage, but itself is single till now. It really is very strange, but in Russia many women remain lonely till an old age. Ted in the USA many lonely people also? I should finish the letter. With the best regards. Your Anna.

P.S: I would like to congratulate you on last Day Valentine. Also I wish you love and happiness. I hope when be to become your Valentine.

Letter 6

Hi my Ted.
I am very glad that you have written to me. Your letters are necessary for me every day more and more. These make me happy. Today I was late for work. In the morning to me has come the neighbour - the old grandmother when I only have woken up. She very good woman and we frequently address to each other on different trifles. She lives one. Her husband has died five years ago and at present to her to help there is nobody. But she is not lonely. She has son and the daughter. But they very seldom come to her. To the senior son 39 years and daughters 34 years. At them already for a long time the families and they have moved to live to city. Certainly they too can be understood. Children need good education which it is possible to receive only in city. I certainly do not blame them. But to overlook about old mother it is impossible. You agree with me? Today she has come to me with a small problem. At her the lock on an entrance door has been spoiled and she could not close it. I have gone to look her door. I have tried to make the lock independently, but could make nothing. The mechanic from me has failed (smile). It was necessary to call the expert. Mariia Sergeevna (so call the neighbour) was afflicted certainly but that can make two women when the expert is required. I have a little calmed her, she the sick and to her is impossible to be afflicted. Her should to lay in hospital but she has not agreed and now I make to her injections every day. I have promised to her to call the expert. On my work the man which looks an economic part in our bureau. He drinks alcohol much, but has "able fingers" (so in Russia speak about masters who very well know and perform the work). I want to ask him to help the neighbour with her door. Today I did not see him still but as I shall see I shall necessarily tell to him. The help is necessary for old people. Especially our state is very bad thinks about old men. Their pension very small also is not present any social protection. The medicine- paid and all money they to spend for medicines. Certainly it is not fair, but economy of Russia in bad condition. Certainly I am not interested in a politics but the question about social protection always interested me. I heard in the USA social protection of the population on top-level, whether not so? Forgive me, but I should finish. I have no time more. I shall write to you later.
Your Anna.

Letter 7

Hi my Ted!!!
How you? How do you feel? I hope well. Now I have a little free time on work and I write to you the letter. I hope you like to read my letters? (Smile). I think yes. Because your letters are necessary for me also. You have written such big letter (smile). But all the same I am very glad. Why you write nothing about yourself? You do not like to tell about yourselves? I hope you will tell more about yourself like me, OK? Last night to me came the neighbour again. I promised her to call the master. I was very glad, when I have met the master on work. I asked him to help the old neighbour and he has not refused. He sacrifice working hours and has gone to my neighbour to make a door. I have told to him where it is necessary to go. After two hours he has returned for work and has told to me that he has repaired a door. I have thanked him for his kindness. He has told also - neighbour offered him a bottle of vodka for his work and the help but he has refused a bottle. It was even more pleasant for hearing for me. In Russia many people which offer vodka as a payment for the help, and our master likes to drink of alcohol but did not take from the old grandmother a bottle. Sometimes I am surprised about kindness of Russian soul. Russian are ready to help unselfish to other people and to not demand instead of anything. It very much high quality. I think my neighbour have remained is pleased door. She will necessarily thank me also when I shall come to her to make injections. Most likely I shall not refuse her tea with pies, which she a bake itself if she will offer it. I love her pies. These remind me my mum. My mum to bake pies frequently and as well my mum has learned me to this but if to speak fairly, I a bake pies in the days off and on holidays only. Girlfriends speak that my pies are tasty also. The American women to bake pies? Unfortunately I should finish the letter. Today I wanted to come home earlier. It is necessary for me to make some homework and to go to neighbour. I shall write to you later necessarily. With the best regards. Your Anna.

Letter 8

Hi my Ted!!!
I have some free time on my job and I write to you with pleasure. I hope you waited my letter and you wish to receive my letters always (smile). Yesterday to me at last have repaired a roof. I caused masters from a municipal services. I have not cheaply paid for it but now I shall be quiet. And me any weather conditions will not be terrible (smile). I do not remember spoke to you whether or not about my former boyfriend. I have got acquainted with him when to me were 22 years. Certainly till 22years I met with guys also, but with Sasha (so his name) I was closer than with the others. I thought that I love him. He liked to drink vodka frequently and roughly manhandle with me. In Russia such cases are very often also I thought that it should be and not differently. I suffered insults and humiliations with him for a long time when he was drunk. Elena and other my girlfriends frequently spoke me that I threw him and have found the good guy to myself, but I really trusted that he loves me. He frequently spoke me words of love when was sorry about me and I forgave him. I do not know as but I could dare to leave from him nevertheless. Now I do not regret about it. Really we with Sasha could not be named relationship normal. I cannot introduce myself Sasha as my husband and the father of my child. I would not like to give birth from such person as he. Certainly I do not want to tell that the Russian men bad everything, but basically it so. In Russia many men to drink vodka much and it ruins them. They become rough and badly address to women. Probably therefore I began to search for the destiny in the Internet and have written to you. Now I am glad to this and I hope for the happy future. Ted what do you think of it? I should finish the letter and I hope you write to me soon. With the best regards
Your Anna.

Letter 9

Hi, Ted!
How you? How your mood? I hope at you everything is all right. Today it was especially pleasant for me to read your mail and also to write to you. Now you will understand why. Today I have fine mood. My chief has called me for discussion of working questions in the morning when I have come for work. After discussion of working themes he has told to me that one of our employees soon leaves a vacation for work and I can take a vacation. He has added also if I shall not take a vacation now I I shall already not have a vacation this year. I did not expect such news and at once have thought of you. I always hastened for work faster to look your mail and to write to you letters. Every working day was for me as a holiday for this reason. Thus, if I shall take a vacation I shall not have access to a working computer. I have been afflicted from these ideas. I have told to the chief I do not want to take a vacation for me. The chief has been surprised very much and has asked the reason of my refusal. I have explained to him all and have told about you and your letters. I have told also I shall not have an opportunity to write to you Ted. He has been surprised a little and has told that I can use the vacation as I want and to meet you. I silly also could not think of it itself. It is really big chance for us and our meeting. Why I have not thought of it at once? Certainly I have agreed with he chief and have been very much pleased with an idea on our future meetings with you. He has told that I can take the vacation (24 days) in March when another will come the employee for work from a vacation. I hope you are glad to this also. But there is other problem nevertheless. I have the passport for travel abroad but I have no the American visa. For reception of the visa in the USA time and if I to gather to you to me is necessary shall be necessary to prepare for the visa already. I have decided to not postpone it and have decided to address to agency of travel. I believe and I hope that I have not angered and have not offended you. I believe and I hope that you want o meet me. It can be outlined in advance by destiny. I sincerely hope that my letter has brought pleasure to you. And I sincerely hope that you want to meet me to spend some time together. And I sincerely hope that you would be happy to meet me. Your Anna.

Letter 10

Hi my Ted!
How your mood? Any your mood today I want to try to make even better. Today I have addressed visas agency. I wondered how much it will cost for me to make American visa. They told me that consideration of the application on reception of the visa costs 80 dollars. This sum does not come back even in that case if my application will not be approved. And for getting a visa is necessary to go to Moscow where there is an American consulate. They have told that I will must visit set of various departments, state and medical institutions both in Lipetsk, and in Moscow.It is necessary to wait for a long time the queue. It is a usual way of getting a visa and procedure of reception can be delayed for some weeks or even months. Besides if my application will not be approved, it will turn out that I squander money all for nothing. I said I can't wait so long. To me have told that is possible to avoid set of problems and to make all in faster terms if to use full package of service. Full package of service includes additional payments for a category of the visa, consular services, preparation for Interview with commission, interview. The full package of service costs 335 dollars, but the visas agency remove all problems and thus increases the chance of getting a visa without excessive delays. I asked how long time it will take to get a visa If to use a full package of service. They have answered that it will take about one week. Maybe 2 weeks if there will be some troubles. I have told that this variant satisfies me and I agree. I have asked, whether there will be troubles with visa, because there were the terrible terrorist actions in USA and the conflict with Iraq. I was answered that they will request information about me in the police. And if in the police they will be answered that I the law-abiding citizen, I will get the visa. I have never outraged the law. And I have never done anything unlawful. I will have preparation for interview. It will help me to receive the visa. And I eally have registered the visa application with great belief and with great hope that you will be glad to meet me, with belief and with hope that you want to meet me. I really want to give you a gift - our meeting. I understand that our relations are not long yet. I know that you did not expect that I will tell all this. But it is possible to wait eternally. But in fact nobody knows that waits for us tomorrow. Maybe such opportunity will not be presented any more. I have opened to you my heart and soul. I speak what I feel. I am not confused by my feelings. I speak straight and openly. The loneliness has made me courageous. You can think that I hurry events. But I have found new feeling which never had. I am happy right now. I seem I has found what searched for long time. In Russia speak: "under a lying stone the water doesn't flow ". It mean that it is necessary to do a step onward to achieve something. I should use this opportunity. In my heart never was such confidence and feeling. And I am afraid to lose it. Much tenderness from Anna!!!

Letter 11


Hi my Ted!
What are your dreams and desires Anna?
You have set to me many questions. I shall try to explain to you. Understand me correctly but I do not aspire to remain in your country. You very much like me. You have come in my life and I very much would like to meet you. I also would not like to hinder to your son. You speak about temptations in your country. But I want to tell that I shall come to you. And for me mean much. I think that we shall solve it at a meeting. To me is much to you to tell. My feelings to you grow every day. I am very happy that I have received time to write to you. I should inform you that I have deep feelings to you mine Ted. It is valid so. Today at night I could not fall asleep for a long time. I thought of you, about our future meeting. As it will be wonderful. By the way, I do not know exact date of my vacation but when I shall know it I shall inform to you at once. I have good news for you my Ted. today I went to agency of travel and to me inform that they have submitted my documents for the visa already and it will be necessary for me to hand over various analyses and to wait for the special invitation for interview which is necessary for reception of the visa. I am sure that I shall receive the visa and I shall arrive to you necessarily. I believe in the God and I think that He will help me and our meeting. In agency to me have told also that I should bring to him the characteristic from my work. The chief promised to write me it. By the way, I today saw dream. I saw the sky, and in the sky a bird. It was the big beautiful bird of blue color. When I have woken up I have thought that it is dream about me as I hasten to you. You trust in dreams? I always dreamed to be near to the favourite person. I hope that I am not mistaken also I have found such person to myself. (Smile) When beside the favourite person this big happiness. In Russia speak "with favourite person it is possible to find paradise in a tent". It is valid so. Now I understand this saying. To me is necessary Ted beside. I always dreamed to look after the favourite person, to be near to him every day and every night. Probably my dreams will come true sometime... I do not want to think of it. Forgive me, but I have no time more. I shall write to you next time. Remember I always think of you and only about you my Ted. With the best regards your Anna.

P.S. 1000 kisses.
Letter 12

Hi my Ted!
How you today? I hope you have fine mood. Unfortunately I have no good mood today. Thanks for new picture. I already spoke, that you a hands o e man. Your new picture confirms my words. You really very charming and attractive a man and to look at you is very pleasant. Thanks for a fine poem. If for these verses write beautiful music, these verses will turn in a fine magic song. Nobody devoted to me of poem. You a first. Please write to me a poem again. I will be happy.>What if when we meet, we REALLY get along together, would you stay if I asked you to? Your offer is very flattering for me, and I feel like a most especial woman. But how I can answer right now? Though all is possible. Give we it we shall discuss at a meeting. Today the automobile has flown near me in the morning when I hastened for work. This automobile had the big speed and has not had time to brake, when on road the dog has run. The rain in the morning was and road became wet. Probably therefore the automobile has twirled also it has brought down a poor dog. The dog has no thad time even to begin to whimper and has died at once. I have been very much afflicted with it and have burst into tears even when stood and looked at a poor dog. Drivers in Russia very much frequently go with the big speed on roads and I sometimes even am afraid to cross roads. It happens even drunk drivers behind a rudder. And if on road instead of a dog have run out the person or the child? It would be awful . Really a life it is very short and never you find out for what reason a life can break. I believe in destiny and I think that to me the destiny has prepared not such terrible death nevertheless. Forgive me for sad ideas, it is probable you do not want to read about sad things. But I sometimes reflect on the further life. Suddenly my life will be torn off by any drunk driver? In Russia many such cases. Certainly I not so strongly am afraid of death, I am afraid that I shall not leave anything after me. And anybody is possible will not notice loss of me except for my friends. It is really terrible also I do not want to die in loneliness. I want to live with the loved man in care, love and caress and never to think of such things. Probably I have really bothered you with the sad ideas, but it was necessary for me to be uttered to you. I hope you will understand me. There are such moments in a life when it is necessary to state the ideas to the close person. For me such person YOU Ted. You speak I is beautiful. I recollect sometimes the school days. Then I was not such beautiful as now. I carried staple on a teeth and was ugly. I did not like to look in mirror at myself and all children named me "sabreteeth" at school. Probably you are dared now, but I felt unfortunate myself at that time. Mum of me calmed and spoke that I shall grow the beautiful girl and I be happy. My mum was the most close person for me always. You recollect the school days? What you were a boy? You were happy at this time? Forgive me. I should finish the letter. With the best regards and kisses Your Anna.

Letter 13

Hi my Ted!
I wanted to write to you much. It is a pity, but I have no opportunity to write very long letters. But I am glad to acquaintance to you and we write each other. Today I slept at night a little very much. Because the husband at one woman from our village has come drunk at home. He has banish from home the wife and children. They such small, boys of 11 and 9 years. He drunk not first time. He frequently beat the wife, but to she suffer him because if she there will be one cannot bring up children and have money enough. Same has the small salary and it will not suffice for feeding and clothing of children. For a long time, when I have found out about a problem of this woman I have told that she always came to me home and never there was one with children in the street when her husband expels. I am always glad to shelter them at any time. Today also. Approximately at 2:00 A.M. she was knocked on my window. She cried. I have passed her with children in my house and calmed for a long time. Then we drank tea and talked. Children slept already. She apologized, but I have told that there is no necessity for apologies and I understand her trouble. In the morning she left home. Her husband slept and has not recollected that was at night. People in our village abuse him frequently for it, but it without result. He drinks vodka nevertheless. It is a pity to me of his children very much. They come to me sometimes and help me in a garden even, but I do not allow them a tough job. They watering only and frequently play with water then. But I do not swear, on the contrary I also play with them. I spoke you about a monastery. I and my friends frequently visit a shelter for children and I help them. We bring toys we play with them and we teach them. Them there is more 40. government of Russia finds money to contain prison for criminals but does not find money for the contents of such children. It is insulting very much. Recently I and Elena painted for children a playground in a monastery. Many children tried to help us. It was amusing very much. Children are pleased to our arrival because we frequently play with them. But it is hurt to me to look at children. They have no parents. I never would throw the child. Many of these children have parents, but their parents are deprived the rights because they alcoholics or criminals. They require parental caress. Once one girl has named me the mum during game. I did not know what to tell to her on it. How to her to explain? It is a pity to me this girl. I understand her. Then I could not sleep as well thought of her. To her of 5 years only. But I hope that in her life all will be good. Ted I am very much tired today, but I am happy that could to write to you. Now I shall stop and I shall go home. I should go to bed earlier. By the way, Elena has told to you "Hi". With the best regards
Your Anna.

Letter 14

Hi my Ted!
Today I have fine mood and I wish you good mood also. You cannot imagine as far as you are delightful! You a most beautiful man on a planet! For me you a best. I adore you and I adore looking at you. Your smile the most dear, your eyes the loveliest to my heart! Maybe you can teach me some russian when you are here? Likely you learn him during my vacation. Now I every day think of you and about our meeting. I try to imagine it and always I present it differently. do not know as there will be our meeting but I will be sure that it perfectly. You represented our meeting Ted? Now we are far apart but our hearts together. You believe in love on distance Ted? Earlier I thought that it not probably but when I have to get acquainted with you I think differently. I think - the main thing in the person it his soul and heart and it is not important as far he to be. You Ted have fine soul and heart and it have subdued me. Now I sit and I look in a window when I write to you. Behind a window a sundown. It is a fine sundown, but it is one more evening without dialogue with you. I shall sit in the house one and to think of you mine Ted. But I see off the sun without a regret because it will shine now to you. I hope that the sun will give you safe day and happy mood. Sun will remind you of me. I dream sometime to observe a sundown together with you Ted. I think it would be romantic very much. You romantic, whether not so? I should finish the letter and go home. Elena has told "Hi" to you Ted. With the best regards.
Your Anna.

Letter 15

Hi my dear Ted!
Today fine day. But only for one reason - I have received your letter. And all the rest become unimportant for me. Today I really have no opportunity to write much. Please forgive me. But I have enough time to tell to you that I thought of you and waited when the opportunity to write to you will appear. But I have time to tell the main thing. I do not know why, but today I have woken up earlier than usually. I could not fall asleep again. In the street already was sunlight. I sat near a window and began to look at street. Unexpectedly the small birdie sat down on a window and began to sing. She so beautifully sang. She looked at me and sang. The birdie at all was not afraid of me. I looked at this birdie and thought that you now somewhere there, far. I have thought that maybe you sleep and see me in your dream. And I have thought, if I was a birdie, I too would sit down to you on a window and began to sing my song. I have told to a birdie: " Fly off, my small birdie, and sing this song to my far but close friend Ted. Tell him that I think of him". And in this moment the the birdie flinch and fly off , as though she has heard my words. And I have thought, maybe this birdie really will fly to you and will sing her beautiful song. So if you Ted will see near to yourself a small birdie which beautifully sings, know that I have sent this song to you. Today at us last working day. Tomorrow we shall not work. You know that tomorrow the international women's day? All men give gifts to the girls. I would like to congratulate all your close and familiar women. To wish them love of caress and happiness. Congratulate them from me. To us director today has brought a lot of entertainment. Today we shall mark this holiday. I tomorrow shall go in Lipetsk . Also I can not write to you the letter. DO NOT LOSE ME. Thanks for all your warm words about me. Your words are very pleasant for me. And you should not be afraid that I will stop to write to you. get pleasure learning you, and I enjoy our dialogue. >What do you think you would like to do while visiting here in America? America is such big and interesting country. I never thought,-what I would like to see in America. I think it would be most delightfully to travel there where I will be waited by a man, dear to my heart. Forgive, but I should go. I want to send you my kiss.
Your Anna.

Letter 16

Hi my Ted!
How are you today? I hope at you all wonderfully. In the beginning of the letter I want to tell to you "Hi" from Elena. She asked me to make it at once. She has told that I can forget it and Elena will worry. Be not dared only. She really speaks to you "Hi" but sometimes I overlook to write it and she takes offence at me. You cannot imagine what your poems make with my heart! Your words are a medicine for my soul. Your words are a warm bed. Your words are the sun. Your words are a warm fireplace. Your words are a drink of vivifying water in desert. Your words are a light in night. Your words are a bridge through a precipice. Today is a very important day. I worry very much. Today I got a invitation on the conversation with the commission which deals with giving visas. It is the most important in the process of getting visa. The commission will make a final decision after the conversation - to give me visa or not. The conversation is very difficult but I am prepared. This is a difficult test which I have to pass. But I am ready. I want to meet you very much and my desire will help me. Where there is a will there is a way. Children from orphanages where I help already for several years, together with tutors have written letters for the commission to support of me, the petition and the characteristic. It will help me when the commission will make a decision. I am sure that all will be OK. I hope you will pray for me? (Smile) Also I have told to the chief about my possible reception of the visa. I have told that I need in a vacation especially when I receive my visa. I want to arrive to my Ted. The chief has understood me and has told that I did not worry. I shall have a vacation, but have not told exact date nevertheless. But you should not worries also. I shall arrive to you in any case. I am tuned on our meeting. Today on work my colleagues began to ask me whom I write. I never spoke to them about you. Only be not jealous to me, colleagues - women with which I work together. They knew that I write to someone only. But they saw changes in me. They speak I has changed in the best party lately. I have good mood always, I smile. I began to come for work the first and to leave - last. And each free minute I sit opposite to a computer. I always hid my feelings to you from them, but today I have told them the reason. I have told them about you my Ted, about our feelings and about our future meeting. They were glad for me and for us. Also joked over me. They have told that I always made happy other people on work when I registered marriages, but never had the happiness myself. Now I have happiness - YOU Ted. Yes, you my happiness and my future, I hope. Probably I am naive a little but I want to trust in the our happy future only. I hope you also. I have ocean of feelings to you. My ocean of feelings is more, much more than Atlantic ocean which shares us. But I believe - distance between us not an obstacle and we shall be together. I am really happy, but my happiness will be full when we shall be together. You feel also? I can eternally write to you words of love, but, to a regret, I have no so a lot of time for it. I should finish, but you remember - I ALWAYS THINK OF YOU MY Ted. I shall wait the letter from you with your warm words for me. (Smile) With the best regards Your Anna.

PS. I need the name of the nearest airport where you can meet me.
You will tell to me it?

Letter 17

Hi my Ted!
I write to you the letter and I smile. I am so glad. All time I think of you and I can not concentrate my attention to something else. I never thought that the commission will ask such unusual questions. They asked about my sexual life, they asked about children, about work, about patriotism, about my attitude to America, about my conversance and awareness of events which happened in the world and in America, about my religion and belief. I have told about all my life in detail. I spoke about everything fairly how it is really. To me have told that my answers are unexpected and as a rule applicants do not answer such questions so directly and openly. They have not got used to hear such answers, but they said that to hear sincere and truthful answers is much more pleasant than words which come not from heart and reason. Children from the orphanages also have made the big impression and rendered the big influence on the commission. To me have told that I the first lady who have such support from children - orphans. Now I should wait the decision. Now I agree with expression: "Expectation of death is worse than the death " I cannot concentrate on anything. My heart so worry, I can't work. They have told that the decision will be accepted tomorrow or the day after tomorrow. I so worry. I so want that this small dream was come true. I simply want to see my lovely friend. I think the God will help me. I simply want to meet you. I already see us together and I sink in dreams. I want to construct with you the ship to float under sails in boundless ocean. I want to meet with you a dawn and to see off a sundown. We will float on our ship and our love will illuminate our way. We will look at night at stars, we will be pleased in the afternoon to the sun. If there will be a storm, our love will protect us. If there will be a calm, our love will be a wind. Our love will be a beacon for us. We will be floating at ocean of love and oblivion and nothing can separate us. We will name our ship - Dream. It will be the small ship, but very strong. Because we will make our ship from belief, hope and love. It is impossible to wait, when your dream will fall to you from the sky. It is necessary to go to the dream. It is necessary to clear and build the road itself. If in heart there is a belief and dream, if in heart there is a love and hope, it is necessary to achieve the dream by all means. I always go to the dream. I do not sit on a place. In my life there were very few light moments. On this I try to make everything that my dreams have come true. I understand that now it's only dreams. But these dreams brighten my life. I hope that yours also. I should finish my letter. I shall wait yours letter with impatience and with warm words for me. With the best regards and with millions kisses Your Anna.

Letter 18

Hi, my Ted.
There is a finest news for me and for you - I got the visa!!! I am so happy!!!! I will get vacation March, 19, 2005.I went to the company which reserves airway tickets. I asked them how I can reach Dallas (DFW) and how much it costs. They answered me that the ticket costs $ 1013 USD. I asked them to find cheaper tickets, because this price is expensive for me. They answered that they had a cheaper ticket and the beginning of the flight 24- Mar, 2005.It costs $ 924 USD. I asked them to reserve a ticket. But they refused, because they have a lot of clients at this time and they can't reserve my ticket without advance payment. I spoke with them for a long time and asked to reserve the ticket for me without advance payment but they didn't agree. Then I wondered if it is possible to pay a part of the money now and the other part later. They didn't agree. I spoke with them for a long time and I managed to persuade them. They agreed but provided that if I will not pay the remaining sum, I will lose already nested money. We agreed that I would pay a part of the price today and the other part later. I paid $ 516 USD. But it was little for an initial payment. Then I went to the pawnshop and pawned my and Elena's gold jewelry for $ 115USD. It was my last money. The number of the flight on which I will get the ticket is Delta 31.The time of departure from Moscow is 1:10 pm. The time of arrival in Dallas (DFW) is 10:15 pm. I will change a plan in New York (JFK), number of the flight Delta 899. Aiso I will change a plan in Cincinnati (Cincinnati N. Ky.), number of the flight Delta 1147. After this I will fly to Dallas(DFW), to you. It is very difficult for me to tell you about it. But I have done everything what I could. I paid visa. I paid a part of the ticket. But this money is not enough. I didn't want to burden you. I wanted to reach you with my own money but unfortunately I failed. And now I feel so guilty. I thought that nothing can prevent our meeting. But I have to pay the remaining part. It is only $ 293 USD. I have to pay this money before March, 15, 2005 evening. Otherwise I will lose my money and our jewelry will be sold out simply in vain. Now I have extremely unpleasant feeling because I could not fulfill my promise to make allby myself, independently. I remember that I promised it and I always do all what in my forces to fulfill my promise. I am very ashamed to address to you. But I couldn't get money which I expected on my work. It so-called vacation money. It would solve my problems and I really was sure that I can get it. When we get a vacation, we get vacation money besides salary. But unfortunately this money pays to us after ending of a vacation and sometimes even in some months. I have addressed with request to get this money now because I very much need in it. But unfortunately my inquiry has been rejected. They have told that they can give out vacation money before terms only in case of serious illness or death of close relatives. Probably I simply must tell to you that I can't meet with you in this vacation because at present I cannot provide completely my travel. I understand that I should not asked you. But at the same time I can't simply say that I will not arrive to you. I too much have made and have passed to achieve our meeting. If I have simply refused our meeting, all my diligence would be spent in vain. I have made so much to meet you, and I can't now just say that I cannot arrive to you. I address to you and I think in it there is nothing shameful. I understand that probably you are not interested in me too strongly and you have no very strong feelings towards me. And I understand that it is a big money. I know it and for me twice difficult to address to you. But also comprehension of my position convinces me, that any person could get in such situation. And only one thing that I should make now - I must say that I can't meet with you. But I can't say so, because I want to meet you and therefore I say sincerely that I need your help. I understand that I put you in inconvenient position. But I am simple person, I am the simple woman. I am ashamed to ask the help but in the life there are various situations. I am not the wizard. Any person could get in a similar situation. Of course you are not obliged to help me. It is bad but not fatal. I will lose my money. It is bad too but not fatal too. And these $ 335 that I have given for the visa, and these $ 631 that I have given for the ticket is the huge money for me. But I don't regret that I have made and have given all what I had for our meeting. Actually it simply money and our jewelry it simply metal. Sense of the life not in money and not in this metal. That's why I was the first who took the first step. I do not want this all to be wasted. If you really want to meet me, If you can help me to make our meeting, please, send money to the help before March, 15, 2005 evening. I don't want you to doubt my honesty and that's why I send you the view of my visa. If you can help me I send you my coordinates. Elena said that you can help me with the help of some system. I have addressed in the nearest bank. I have been told that they have system of ''Western Union''. They have told that it is very convenient office for me. There is other remittance system, but at present unfortunately it works not always because at present there is made some renovation and upgrade of the equipment and signalizing system. But they have told that system - ''Western Union'' works always and reliably. I give you necessary elements for sending money with the help of ''Western Union''.

Menatep St.Petersburg Zavodskayaploschad 1 Lipetsk,
Russian Federation
for Vshivkova Anna.

In bank I have been told that to get the money, I must tell to employee of bank your full name, full address, exact sum which I should receive and some confidential numbers (Reference Number). This number will give to you in your bank if you will send your help. Only at presence of all this information I can get your help. Please forgive me all my words. I say so because I am in despair and confusion. Now, when only one step is separated us, I am afraid. I am afraid that you will not help, and all my diligence will have no use. I need you and I want to be with you and the word of honor, your help is necessary for me. I have not calculated my forces. I understand that it is a very big money for you. I did not want to ask you. I thought that I can make all myself. The loneliness has made me strong. I have got used to live without help, and to rely only on myself. I ask somebody for help very seldom, but now I ask you to help me. And of course I will give back all your money at the earliest opportunity. Probably I have offended you. But I need you. I do not know if my letter have brought to you a pleasure or only frustration, but I have written to you honestly and sincerely. I am waiting for your reply. Kiss you. Your Anna.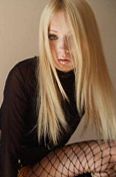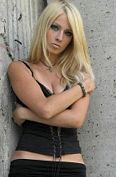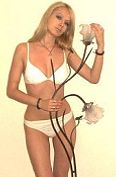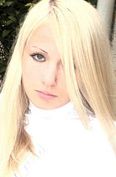 ---
Alena Nikolaeva (Russia)

SWM 50,LA area, contacted by Alena Nikolaeva through Yahoo Personals... same story.. dead parents, educated as ecologist but works as a bookkeeper, cat named Murka, eats pelmeri. The initial letter sent by a Veronika (Ussuriysk, Russia) BLACKLIST P.361 is EXACTLY the same one I received from Alena N. with a few minor changes...WELL KNOWN SCAMMER...lots of Pictures of her and more AKA's than a Cold War spy...Very Charming and Attractive...DO NOT BE FOOLED!!

MK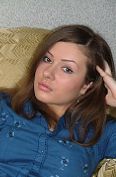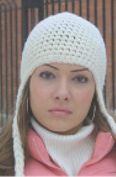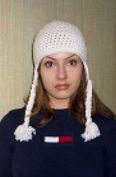 ---
To send your own story, please click here
Click here to support Black List
READ ALSO: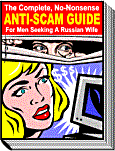 Met a Russian woman over the Internet?
Thinking about finding a Russian wife?
Russian woman wrote to you? Don't move any further until you read The Complete, No-Nonsense ANTI-SCAM GUIDE For Men Seeking A Russian Wife. Too many men were caught up in a scam and lost great deal of money - want to be one of them? Ensure your safety and peace of mind - read the ANTI-SCAM GUIDE.




Scam-free search - GUARANTEED! - Looking for somebody truly special but have had it with scammers and scam agencies? Let professionals to do the job for you.

The Universal Crib On Finding A Russian Wife - the most compressed, step-by-step guidance on finding, courting and marrying a Russian woman.
Dating Scams - The real picture of international introduction industry
Reliable Dating Services - where to look for a Russian wife
The shocking truth about Russian Brides - E-book by Marina Smiley. Find out things about Russian brides that marriage agencies will never tell you.
Why Russian Women? - If you decided to find yourself a Russian wife, you would be inundated with questions of the type "Why Russian Women?" from everybody you cared to share your idea with. Surprisingly, every Russian woman you are writing to will ask the same question: "Why do you want to find a wife in Russia?" After a while, you might start questioning your own sanity in doing the thing which everybody, including your dates in this Internet rendezvous, consider strange enough to request explanations. Here you will find some ready-to-use answers for your family, friends and Russian women you are writing to.
Cheap Russian Translations - Russian-English/English-Russian translation: fast and comprehensive. You are not sure she understands what you mean? Translate your letter to Russian! Reasonable rates and highest quality.
---

JUST RELEASED! New E-book by Elena Petrova:
"How To Find And Marry A Girl Like Me"
Comment from the reader:
"This may well turn out to be the best purchase I have made... I hope not too many of my competitors find this book!"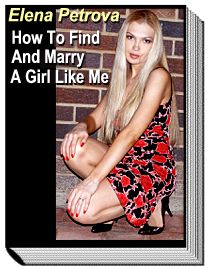 Discover how to find, court and finally marry a beautiful Russian woman!
This is the only book written by a beautiful Russian woman married to a western man - for more than 5 years! - and who is also the owner of a highly successful Internet dating agency.
Find out once and forever what Russian women are really looking for, why they are looking for it and how you can give them exactly what they want!
Get responses on your letters to beautiful Russian women - 9 out of 10, GUARANTEED!
With "How To Find And Marry A Girl Like Me" you'll learn knock-out techniques that will instantly boost your success rate in dating Russian women - online and in real life. You will have more beautiful girls that want to be with you than you can handle!
And not just ordinary girls! They will be beautiful, intelligent, but most of all - honest and sincere! You will be the one to take your pick!
STOP wasting your time and money in search for a Russian wife... Get it done - painlessly, easily, and certainly! Moreover, have lots of fun along the way!
Yes, you too can marry a girl like the one on the picture... Click here!
---
New e-book by Marina Smiley (the author of famous "The shocking truth about Russian brides"):

"Sex and Love With Russian Women"

Discover where so many guys fall short when visit their girlfriends in Russia;

Learn how you can dramatically improve your success with Russian women and win when others fail.

Most intimate questions answered by a Russian woman - Medical Doctor.
---
Comments, suggestions? We want to hear from you!
Click here to Contact us
Seek a reliable Russian Dating Agency? Why not check www.elenasmodels.com - RECOMMENDED
---