Irina Alekseeva (Astrakhan Russia)


I am a 45 year old single white male self employed. I this Russian girl sent me a e-mail through singles.com over a year ago. We talked for a long time and then she started in asking for money for a visa and flight fare to come and spend some time with me. Like a fool I fell for it and I just found your scam sight and want all to know about this women so they do not fall pray to her. The money was sent through Western Union and picked up the same day. I don't have all the letters but I do have a couple of her letter to show you.


Letters:

Hello dear Chris!!!
I always very much wait for your letters, our correspondence becomes very important for me. Your letters cheer me up when I read it, I understand that there is a person close to me. I very much hope, that our friendship is mutual!!! You probably surprises, that in the 32 years I have no husband and children. But I a lot of time was engaged work and training and had no time to create family. Now I have generated the career and began to think of search of the husband. This question becomes very important for me. My characteristic of the husband is kind and tender, sympathetic the man. Children not the most important in my life, the most important is the husband. If we with the future husband shall decide to have children then I shall be glad a birth of the child. If we shall decide, that we shall live without children, I also agree. I want to tell to you as I spend a free time. It basically in the day off. We meet with girlfriends and we carry out cheerfully time. For example we listen to music and we prepare for some tasty dishes. Sometimes we visiting of cinema and theatre, but it is very expensive on the small salary. I very much love walks on the nature, employment by sports is volleyball, gymnastics. But the rigid schedule of work, not always allows to do it. I also would like to learn more about your free and the working days? How you carry out them? How you conduct cleaning a house? I have been given birth on August, 29 and now to me 32 years.

My full name Irina Alekseeva.
my address is Dvorak's 1/1 street, settlement Novolesnoe, the city of Astrakhan, Russia, 414044.

our post system works very badly, therefore be cautious sending me of the letter. I shall be glad to write to you the letter in correct mail!!! Today I shall finish the letter!!!! With impatience I wait for your answer!!! Yours Irina.


Hello my boyfriend Chris!!!
I am very much excited during those moments when I look mail. I am afraid to not find the letter from you. When I receive your letter, I re-read it some times. I am very happy, that our attitudes grow. I very much hope, that your feelings also present and sincere as mine. I would like to create family with such person as you. The Russian conditions education of me is very good. I have learned to appreciate much. I have learned to respect people because in a heavy, complex life it is very necessary. Also I very strongly appreciate and I respect our attitudes and very much I do not want to lose it. Our correspondence has given me hope, that I shall create family with you. And I very much protect it!!!! I conversation on our attitudes with girlfriends yesterday. They were pleased about our feelings, but they are afflicted that we far apart. I think of you and about our correspondence on work and houses, everywhere. It very much pleases me!!! I want to tell to you about things which I like: I very much like the cook for someone. I love ice-cream. I love warm weather and a beach. I like to look at stars at night. I love walks in park. I love honesty and kindness. I love you. Also I want tell you about my dislikes: I hate furs. I hate boiled onion. I hate cold and rainy weather. I hate lies and unfaithfulness. I hate that I'm so far from you. What I like in a man: faithfulness, honesty. He have be open-minded and open-hearted, also easy-going. Tell me more please about your habits, your desires. I want to know about you as much as possible. I love you!!! Your Irina.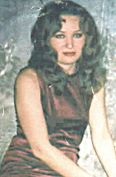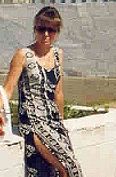 ---
Marat Kuznecov (Mumansk oblast, Russia)
Hello,
My name is Phil. This woman I was in contact with from "Cherry Blossoms" web site. She is listed on your black list under a few names. Here is all the letters she wrote to me, and some of the nunerous photos (note: 1 is in what appears to be a wax museum) Her Name used there is

Marat Kuznecov,
Mumansk oblast,
Kovdor ul.Sludganaja 7 "A" kv 63
Russia 184140.

Her e-mail is murman_mar@mail.ru She is listed on your site as Alena (Chelyabinsk, Russia) I will send emails seperately, as I do not know how to attach them here
Sincerely, Phil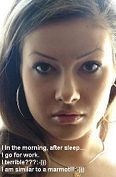 ---
Julia (Samara, Russia)


I am a 32 year old man living in the U.S. and was contacted by this woman. This is actually an update on "Evgeniya (Samara, Russia)" listed as a January 2, 2005 update. She is using the name "Julia" and contacted me through Yahoo Personals as well. I received identical letters to those of the original poster.

She uses this address for her profile:
http://love.mail.ru/evgeniyswetty
She uses this email: laska003@inbox.ru
Thanks!


Letters:
Here is the letter she sent requesting money:

"Hello my XXXX!!!
Today I had fine day. I have woken up early with good mood and thought so will pass all the day long But in the evening I have come to the Internet of cafe to receive letters from you and me have afflicted. Unfortunately I cannot write the big letter now, because I Owe some sum of money to the manager the Internet of cafe from which I write to you. The manager the Internet of cafe is the woman and she(it) has told to me That the input(entrance) in the Internet of cafe for me is closed, as I not solvent client and I cannot pay for services by own forces. To me very much It is a pity to leave you, I very much like and I hope for the further Chat with you to me also have told that I owe 160 dollars for services The Internet of cafe. If I shall find this sum of money that for me an input(entrance) will be It is open. Now I shall search money. As soon as I shall find 160 US dollars so you at once and I shall write. I ask you to help me. as I do not want to begin our attitudes(relations) with money. At Me the opportunity will come once again to the Internet of cafe in two days, That I could receive from you the answer. If you half-summer this money, We shall learn(shall find out) each other further
Good-bye!
Julia"
---
Elena Sergeeva (Cheboksary, Russia)


I'm glad yet sad I found the Scam site. Maybe a few hundred dollars would have been better than a hurt and used heart. I'm 50 yr old, Caucasian male. I wascontacted through Yahoo Personals from the name Lenochka424, which didn't have a profile. (I contacted Yahoo Personals by phone but they said they couldn't release any information about "Lenochka424".) I was told to contact "Elena42@inbox.ru". Her letters are similar to the ones I've seen posted here. Even her sister's names are the same as in these other letters. What raised my suspicion was that her 4th letter was signed "Tatyana" instead of "Elena". Hmm...maybe they forgot who they were writing to or who they were supposed to be. Her full info is:

Elena Sergeeva
Birthday: 10/10/62
The Russian Federation
City of Cheboksary 428006
St. Yubileynaya 58 Apt. 49

I learned how to say "---- YOU!" in Russian and sent that as my last e-mail. I'm pretty bummed.
---
Elena Sharnina (Kazan, Russia)
hi my name is steve stribley,im a cop in dallas texas and was contacted by a scammer wanting money to come see me in texas,she fell in love really quickly,shes been sending me emails almost daily. shes also listed on your site as http://www.womenrussia.com/blackpage314.htm#yulya i will also attach 2 pics and emails ive copied and pasted to notebook.shes very good at what she does,understands and responds to letters,not preformatted. thank you steve


Letters:


Hello Steve! I am happy, that you have written to me the answer. My name is Elena. To me of 28 years , Growth 168 cm. I live in Russia, in small city Kazan. Our city Very beautiful: here the fine nature, is theatres, museums, Monuments of architecture. I live with my parents. They already for a long time on Pensions. At me the maximum economic formation. But at us in Russia It is very hard to find work on a speciality, therefore I work The teacher in a kindergarten. But I do not regret about it. To me very much To like to communicate with children. I should help parents, because in parents, pension very small . I have come in The Internet - cafe to get acquainted with the man from other country. In Russia men very rough, they at all do not appreciate Russian women. And me It is necessary present the man! I think, that in other countries of the man much more Better concern to women. To get acquainted through the Internet to me My girlfriend has advised. One year ago she has left for Canada and till now Lives there with the favourite husband very happily. She also Has got acquainted with it through the Internet and does not regret about it. I for a long time Looked a site and suddenly my eyes have stopped. It were you. You to me At once have liked, I have read your structure and at once have decided to write To you. I with impatience waited your answer and you have written to me. I very much It is glad to your letter. It is very interesting to me to learn about you little bit more , Because you have interested me. I want to set some questions . Where exactly you live, what your city where work? Tell about To your family, it is more about itself. I hope, that you were interested with my letter . And if it so I shall wait from you for the following letter.



Hi my dear Steve!!! How you today? I am always glad to receive from you the letter. Your letters bring a lot of pleasure during my life and I every day with impatience wait to read your letters. My lovely, today I have decided to contact embassy and to find out that to me it is required to arrive to you. I can arrive to you under the visa of the tourist for 90 days, such validity of the visa of tourist B-2. To receive the visa I should go to Moscow, only in Moscow I can receive the visa and I from Moscow shall fly to you. To me have told that I the visa will not be problems, I can receive the visa during two weeks. But there is one small problem, all this very dearly costs also I have no all money for travel to you. The visa costs 200 dollars, I have found out also how many there is a ticket, I have found out that the ticket to you costs 1100 dollars, I was in a shock, I was so is upset that I have begun to cry. Also to me 10 days is necessary to be in Moscow in current approximately. I have found out that in Moscow hotel very dear and to live in Moscow in hotel of 10 days and to eat to me 800 dollars is required still approximately. I have combined all these sums of money and it has turned out, that that to arrive to you to me 2100 dollars are necessary. It is simply huge sum, I have my personal savings only 400 dollars, but this sum is very small. Whether I have gone to my parents and have decided they can find out to help me, they also have been surprised that all this so dearly stands. Mine mum and the daddy have told that can give me 700 dollars, but it also is not enough, whether they tried find out at familiar they can to give them in a duty of money but nobody can give me 1000 dollars more. I have 1100 dollars, but this money to me does not suffice to arrive to you. My mum to me has told to me that I have written to you the letter and have asked 1000 dollars for you, but I have told to her that as you can help me, that you even if want to help me that as you will send to me of money. Mum to me has told that I our city am Western Union, it is system of remittances worldwide. I have gone to the nearest bank and to me have told that such system really is also they have explained to me as this system works. They have told to me that you can send money to me for my name Sharnina Elena, to you in your bank will give code MTCN from ten figures and you should inform it a code to me that I could receive your money. I also should know your full name and your full address. The address of bank in our city where you can send me 1000 dollars: Russia, the city of Kazan, street Korolenko 58A, AK BARS BANK. To me have told that it is the most reliable system of remittances. Lovely mine, whether I do not know you agree to help me and whether you will send to me of money which to meare necessary that I could arrive to you, but I have written all beforehand that you knew the information on that as you can the help to me if you want that I have arrived to you. I hope for you, I very much want to arrive to you and to be glad with you. I with impatience shall wait for your letter. I love and kisses yours Elena!!!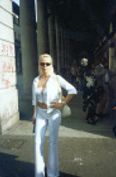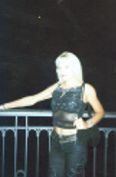 ---
Dina (Zelenodolsk, Russia)


Just last week, I started receiving email from a woman claiming to be in Russia. While looking up information about her, I came across your site! Thank goodness I did, because I found letters that were identical to the ones I was receiving. Following is he information.

Name: dinochka devochka (She goes by Dina)
City: Zelenodolsk City, Russia Agency:

Came to my Yahoo mail address email: dinochkadevochka@mail.ru Attatched is the only picture she would send. Thank You for your site and service!

Sammy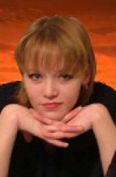 ---
To send your own story, please click here
Click here to support Black List
READ ALSO: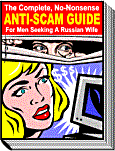 Met a Russian woman over the Internet?
Thinking about finding a Russian wife?
Russian woman wrote to you? Don't move any further until you read The Complete, No-Nonsense ANTI-SCAM GUIDE For Men Seeking A Russian Wife. Too many men were caught up in a scam and lost great deal of money - want to be one of them? Ensure your safety and peace of mind - read the ANTI-SCAM GUIDE.




Scam-free search - GUARANTEED! - Looking for somebody truly special but have had it with scammers and scam agencies? Let professionals to do the job for you.

The Universal Crib On Finding A Russian Wife - the most compressed, step-by-step guidance on finding, courting and marrying a Russian woman.
Dating Scams - The real picture of international introduction industry
Reliable Dating Services - where to look for a Russian wife
The shocking truth about Russian Brides - E-book by Marina Smiley. Find out things about Russian brides that marriage agencies will never tell you.
Why Russian Women? - If you decided to find yourself a Russian wife, you would be inundated with questions of the type "Why Russian Women?" from everybody you cared to share your idea with. Surprisingly, every Russian woman you are writing to will ask the same question: "Why do you want to find a wife in Russia?" After a while, you might start questioning your own sanity in doing the thing which everybody, including your dates in this Internet rendezvous, consider strange enough to request explanations. Here you will find some ready-to-use answers for your family, friends and Russian women you are writing to.
Cheap Russian Translations - Russian-English/English-Russian translation: fast and comprehensive. You are not sure she understands what you mean? Translate your letter to Russian! Reasonable rates and highest quality.
---

JUST RELEASED! New E-book by Elena Petrova:
"How To Find And Marry A Girl Like Me"
Comment from the reader:
"This may well turn out to be the best purchase I have made... I hope not too many of my competitors find this book!"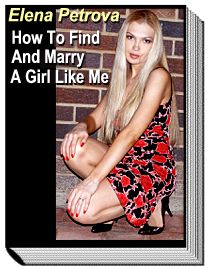 Discover how to find, court and finally marry a beautiful Russian woman!
This is the only book written by a beautiful Russian woman married to a western man - for more than 5 years! - and who is also the owner of a highly successful Internet dating agency.
Find out once and forever what Russian women are really looking for, why they are looking for it and how you can give them exactly what they want!
Get responses on your letters to beautiful Russian women - 9 out of 10, GUARANTEED!
With "How To Find And Marry A Girl Like Me" you'll learn knock-out techniques that will instantly boost your success rate in dating Russian women - online and in real life. You will have more beautiful girls that want to be with you than you can handle!
And not just ordinary girls! They will be beautiful, intelligent, but most of all - honest and sincere! You will be the one to take your pick!
STOP wasting your time and money in search for a Russian wife... Get it done - painlessly, easily, and certainly! Moreover, have lots of fun along the way!
Yes, you too can marry a girl like the one on the picture... Click here!
---
New e-book by Marina Smiley (the author of famous "The shocking truth about Russian brides"):

"Sex and Love With Russian Women"

Discover where so many guys fall short when visit their girlfriends in Russia;

Learn how you can dramatically improve your success with Russian women and win when others fail.

Most intimate questions answered by a Russian woman - Medical Doctor.
---
Comments, suggestions? We want to hear from you!
Click here to Contact us
Seek a reliable Russian Dating Agency? Why not check www.elenasmodels.com - RECOMMENDED
---