Svetlana Mamedova (Novyy Urengoy, Russia)
I am a separated 43 year old male. I was contacted after placing my profile on Yahoo Personals by a person claiming to be Svetlana Mamedova. After a few corresponding e-mails, Miss Mamedova said she would like to visit me in the United State and had spoken with a company by the name of World Travel Agency. This company then contacted me via e-mail stating that the cost of the ticket, visa and passport would be $986.00USD. Which they had given me a name of Pavel Polulyah as the owner and money was sent via Western Union.

After a few more corresponding e-mails with Miss Mamedova and the travel agency all was said to be complete for her travel. Two days before her arrival Miss Mamedova e-mailed me and said that there was a requirement to visit the USA to have $2500 when she left Russia. I sent the money again Western Union and received an e-mail the next day that the money had been stolen.
I have been unable to find a way to contact Yahoo about this. A A copy of her pictures are attached. The e-mail address she used was lonelyfine@yandex.ru.

Letters:

My sweet darling,
I have just been at the Consulate where I have had an interview. Everything was great, I was aksed some questions about my background, wages, the aim of my coming to the US, my parents' background and so on, and at the end I was told I am going to be given a visa and I was so happy to hear it, my sweetest, because it means we can be together on sunday at last and I so much want it, Ray, I want it with all my heart and I hope it is going to happen to us. But my sweetheart, I was told at the Interview one thing that made me really worried and I really do not know what to do now. I was told about the rule at the Customs that is needed to fulfill by every person from former republics of Soviet Union coming to your country with a tourist visa. I'll have to show an amount of money at the Customs in Moscow to prove my ability to travel in the US and cover all my expenses. As I was explained, there have been a lot of people who went to your country with a tourist visa and did some crime and become illegal, and also especially after the terroristic acts in my country that happened this autumn and now I can go through the Customs only showing this money to prove that my aim of coming to the US is travelling and going sightseeing and not becoming a prostitute or a criminal. Request from Miss Mamedova for funds, I understand it is a very good rule for your country but I do not know what to do now because I could never imagine that it is going to be $2500.

My love, I wish I could know about it earlier so that we could be prepared for it, but now when the tickets are booked for 6 March and our happiness can be possible at last we have this problem and I do not now how to solve it. I have talked to my friends and they cannot help us. I hope for your help, Ray, it is all that I can pray for. I am really shocked and worried now and so much want us to be happy at last but cannot do anything. The most terrible thing is that if I do not fulfill this rule at the Customs I'll be refused to go to you and my visa will become invalid and it means that I am not a reliable person and it is very possible that I'll not be allowed to get a visa to your country again for several years and we'll not be together.

Copy of e-mail from Travel Agency for ticket, visa, passport.

Dear Sir ! Due to the request of Svetlana Mamedova we send you the information about the tour from Novyy Urengoy, Russia to the USA

Foreign passport - 100 USD
Tourist visa for a month , one entry- 125 USD

We can offer the next flight on 3 March. We can't provide you with the information about the exact time Svetlana arrives to you, we will have that
information as soon as we receive full payment and start arranging the trip. If this time is ok for You and Miss Mamedova, you should make balance payment sooner.

Since our travel agency has discounts, the total price for the trip 986USD is valid for 5 days. Roundtrip tickets with the registration of all the documents for Svetlana's flight costs 988USD


Visa - 125USD

Passport - 100USD

Round ticket - 761USD

Total: 986 USD

We arrange all necessary documents and tickets in 8-14 days after receiving full payment for the trip.

PAYMENT INFO:

You can transfer the funds for the trip of Miss Mamedova via MONEY GRAM or WESTERN UNION system. It is the fastest and the safest way to transfer the funds. Our travel agency is officially registerred as a private businessman Pavel Polulyah, Novyy Urengoy, Russian Federation. As soon as you transfer the funds on the name of our director, will you please e-mail us your full name and MTCN (money transfer control number) and we shall get the funds the same or the other day after transfer.
Payment memo: Payment for Invoice 9 12-391-1548 Ray A. Watson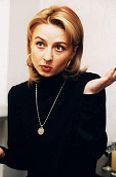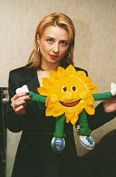 ---
Veronika Andreisheva (Kozmodemiansk, Russia)

ver_yahooper@bk.ru
hi this is my history i meet the most beutiful girl she is veronika i saw your web page i was closed to send money to her

thanks very much

this is a copy of her letter please stop her


Letters:

Hello my love tigre!
Very much happy to get a letter from you. You know I start catch my mind onthat I miss your letters. Day by day I think if you'll write me a letter or not. If not, I will feel upset. Waiting for your answer. Kiss you
Your Veronika.

My love Tigre!
I am glad you have understood me. You are in very high position in my opinion. I am happy to hear these words and explanation from you. It makes me cheerful to know you like the poem. !!! I can't be apart from you, it's so hard!

My Tigre , you are my life, , I want to hug you so much, to feel your warmth, to look into your kind and tender eyes, to feel myself happy and safe near you, dear. I'm sure everything will be well and the destiny will work for us and we will be happy together my Tigre . I often think about us and try to imagine our life together. Sometimes I feel you so near and close to me. I even feel you on the distance. I feel when you are in a high spirit and when you are sad. I am happy when you are happy, my love Tigre . I know that our hearts will together always, because our love is eternal, this great feeling connects the another people and us through a continents. My dear, my love Tigre, as it seems, this feeling great love which includes a three basic feelings. These feelings are a trust, careful attitude to each other, and complete understanding to each other, sometimes even understanding without words,do you agree with me my darling? But not looking on that the love is very strong great feeling, it also is very fragile, realy my dear, because only one word or an not right action can destroy it and already anybody willn't can to restore this great feeling. Probably, you will think that a purpose of all my correspondence with you it's only desire to leave for USA. Believe me my love Tigre, it's not so my love, the fact in that when I began to write to you, I couldn't believe what it is possible to fall in love through the Internet. I thank God and an Internet that we found each other in this so large world my darling. Only I have decided to try to do it and that from this it has turned out. We are me and you love each other very much and we should be together, because we can't withoiut each other my darling. I have learned much in the searches as we want to meet each other very much.

My dearest love man!!! I have a good great happy news for us my darling !!! The fact in that my aunt Svetlana have learned about all information for my coming to you! Svetlana has informed that she has learned how much cost a visa and a foreign passport too. Svetlana have connected with Embassy and there have said to her that it will be better for us with you, , if I will have the visa of a tourist. This tourist visa B-2, the visitor visa will valid during six months. On this type of visa I'll can travel till USA without any restrictions. The price of this visa, as Svetlana was informed in embassy, is 220 US dollars. In this price includes the process of the registration of the visa which costs 80 US dollars. By the way aunt Svetlana as has taken an interest about other kinds of the visas too, as to her have said, that there is a set of kinds of the visas. For example, visa of a bride. Svetlana has thought that this visa of bride approaches to us, but her in Embassy have said that this visa costs more expensively and visa's registration costs a lot of money. It's around 750 dollars US and the registration of the visa will during seven months, it is very long and expensive! From it because the tourist visa B-2 is the betterest variant than visa of bride now for us my love ! My love , I want to ask you one thing my , I will need to ask your help with a financial charges for the getting all necessary documents for my coming to you, . As probably, may be you know an economic situation in our country, simply it's awful, and at our bar don't give the salary to work personal during a long time. Our government explains it to those that simply they don't have a money, it's a difficult financial situation, and they don't have a recourses on the salary for the any kind of the job in total.

My dearest, my love , I have a great desire to come to you, to see you at last and only recourses separate us from each another. I love you so much, honey, and I don't want to lose you. Nobody can't help me with it. Of course, I asked my parents and friends to help me with this charges on the necessary documents for my coming, but my mother and father doesn't have such money though they would like to help us.

My dearest Tigre, in generally I'll need for 490 US dollars. It's certainly large money, you probably have thought what is it more than the total price of the visa and visa's registration, but I will must to get the foreign passport too of course the price of which is 170 US dollars. Also I will need to pay for medical exams too, it will be 100 dollars. By the way aunt Svetlana will try to find the cheaper prices of the air ticket for the fling to you. I want to ask you,Tigre , what is the nearest airport (name of the airport) from your city? Also, please, tell me about the approximate price of the airplane ticket too, ok? Please, aunt Svetlana will need this datas! As Svetlana will try to find a cheaper airticket! I so happy from this so happy news from aunt Svetlana! But now, at first, my Tigre, I will must to begin a process of the registration of all necessary documents, in total I will need 490 US dollars as I said. As money to the ticket to you I are necessary for me has learned It will cost pproximately 800-900 US dollars.

At me such money is not present and there is a hope only on you. My dearest Tigre, if you will send me this so necessary funds for this documents, it will be better to do through a system of Western Union, I have interested about this at my relatives. As the relatives have said me, Western Union is the beterest and fast transfer system in the world. Also my love , you will need in some datas from me, you will need my full name, if you remember, Veronika Andreisheva.

And you may send money through "WESTERN UNION",
And to receive money to me it is necessary to know

1) Your name and a surname.
2) From what country and city money are sent.
3) A code of a remittance from ten digit .
4) Your postal index
1) And you need to know mine a name . My name Veronika
also it is necessary to know my surname.
My surname Andreisheva .
2) And my city Kozmodemiansk .
And I can receive your translation in any branch of our city "WESTERN
UNION".

My dearest Tigre, I want to ask you, when you will sent this recourses 1200-1300 dollars, it will be necessary for me, that you must to send me an important information which required at a parcel of money. As to me have told, it is the control number which consist of 10 digits (Money Transfer Control Number-MTCN). This number you will have in the receipt which work operator will give you. My dearest Tigre, you will must to send me this so important data in e-mail. Without this data MTCN I willn't can to get the recourses which are necessary for my coming to you my dear. My love Tigre, I understand completely that it's a large money, but to me any more on whom I can to rely and on this I ask you about your help with this charges. Mylove , we are me and you love each other very much and we will together, simply, I sure in it my darling !!! I'm waiting and I'm dreaming for a moment of our meeting in your airport my ! I will cry in this moment, when I will leave from an air gangway and when I will see you my , because it will from our happiness my love. I close my eyes and I am imagining about this so happy picture. My love, I dream as we will live together my darling, to go for a walk, keeping for our hands my love Tigre. I want that you will show me your native land, a places where you like to go for a walk and where you like to spend a more of your time, also I want to get acquainted with your relatives and closest friends so much! I want to be with you very much, so much my love Tigre! I love you Tigre, and I miss you my dearest love ! My dear , I want to say to you that I have spoke with my mom and dad about us again and again, especially about my coming to you! I want to say to you that my family have so many happy smiles for us and they approve our close love feelings with you my Tigre, they are so happy because we love each other very much, simply they have said me that we will happy with you and they wish us a large happiness together! They see my feelings and my happiness from our love with you, and they understand me that we with you can't without each other and wish us a great love in this time and our future life too! Simply great greetings from my family to you,Tigre, please, accept the love from my parents, they love you as a relative son! Well, my love Tigre, let me to end my e-mail my dearest Tigre, I'm waiting for your messages so much my love !!! I love you my darling !!!!!!! many many my warm kisses and hugs for you! forever, your love Veronika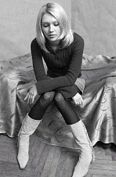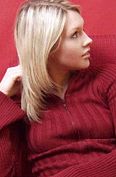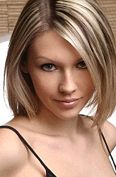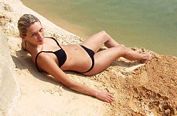 ---
Ludmila Divachenko (Gomel, Belarus)


My name is Paul I am a single white male, 40 year old, Aerospace worker;
I met Ludmila Divachenko thru Yahoo personals in early October of 2004. We began to converse by e-mail and she gave me her home phone number and cell phone numbers. We spoke occasionaly on the phone but this was very little as she does not speak very much English. We seemed to hit it off well and she suggested we meet in Poland or, I could come to Belarus. Most of our e-mails were deleted when she played a sly trick on me. She sent me an e-mail one morning just before I left to go visit her. I have included this letter and a couple of the first ones I received that I made copies of to show my mother. The rest were deleted when she played this trick on me to apparently destroy the evidence. She told me to delete my messeages so there would be enough room in my box to receive a film of her? I deleted these messages but she never sent me the film as she said it was to big. I think this was all planned. I have included western union receipts for money I sent her for interpreters? I finally went to visit her in Belarus in late November. She said that it was very expensive there! So she made arrangements for 'US" to stay in a rental apartment in Gomel. She made all of the arrangements except my airline tickets. When I got to Gomel she did not stay with me because her family would not let her stay with a man she did not know. I wish I still had all of her letters where she made it sound like we would have a real adult type of visit. I guess I was gullible and believed she was sincere. The only thing that happened in Gomel was that I spent a lot of money on as lot of different things. She seemed to be making up things and every time I turned around there were more expenses. She even took me to stores and suggested I buy things she needed. Finally we decided to become engaged and I bought her a ring (1800.00 dollars) and a watch (600.00). Soon after I returned home she stopped returning my e-mails and her phones just ring and ring. She took my money and left me feeling stupid. Please put her on your site so other men will not go there and waste there time and money. She embarassed me in front of my family! I sent a letter to Yahoo personals. They had already removed her due to complaints from other men?
Paul

Letters:

Hello Paul,
Sorry, that I didnt write to you for so long, I was very busy. I hope that well be able to communicate with you still. I would like to tell you more about myself. My name is Ludmila Divachenko. I was born on 25th of January, 1972-so I'm 32.My horoscope sign is Aquarius. My weight is 60kg, height is 180cm. I think we can know each other better through correspondence though a real meeting can give us more information about both of us.

First I value care and attention in men and I don't like stupid, greedy and locked in their own world people. The main things in relations between men and women are understanding and trust. I don't like men who don't know how to win the heart of a woman. Man should know it himself. I would like to find a man who will be able to take care of me here and now but not from the moment when I am in his country. I would like to find a man for creating a strong and happy family and to educate our children. I think that my parents will not be against my choice especially if I go with my beloved person to his country.

I am the third in my big family. My mother lives in a small town called Dovsk. She is retired. My father died 31st of October 2002 and all our family still is in sorrow after that loss. My two elder sisters are already married. Galina works as a chief accountant in Transport Company, my second sister, Maria is an engineer-technologist but she doesn't work now. Two of my younger sisters (Tatiana and Natalia) are students at Medical Academy. The other sister, Lubov, works in a chemist's as a pharmaceutical specialist. Yurii, the youngest brother has graduated from Medical College and now he is in the army. Unfortunately, here army is compulsory for all the men.

I was born in Yudichi village, Gomel Region (you will not find it on the map). I traveled only to Russia, Baltic States, Ukraine, and Poland.

My bad habits: sometimes I am stubborn (when someone tries to persuade) and too kind ( I cannot refuse people when they ask and some use that).
I am beautiful, charming dark-haired woman, tender, attentive, kind, with a good sense of humor and a large volume of energy. You can judge about my appearance from my picture.

I live in Gomel city, Belarus country. I graduated the University. I have never been married and I have no children, I don't smoke but I can drink glass of good red wine but it happens very seldom. When I have my free time I like reading very much. My favorite authors are Mikhail Bulgakov, Vasili Bykov, Marina Tsvetayeva, Lev Tolstoy, Fyodor Dostoyevsky, Theodore Dreiser, and William Shakespeare...etc.

I used to work at school as a teacher of Belorussian language and literature and it was a hard time for me as I continued working on my other two jobs, because life here is very difficult. But I had to left school in 2002. I wanted to save my nerves and health for my future family, children, and husband. Now I work as a saleswoman in a department store in the perfumery department.

I like music (soul, jazz-rock, classical), theatre, ballet, nature, sea and reading. I'm an excellent cook. I like fishing, cars, and photo. I know very well cars and I can drive myself. I like to spend my time with my friends or my family. I feel both perfect wearing evening robe and jeans.

I would like to find an attentive, reliable, careful man, with good education, financially-secure and stable, a person whom I will love with all my heart and I will present him the sea of love and tenderness.

You can call me at the following numbers:
00 375 232 723356 (home) call better after 8 p.m.
+375 296 790580 (mobile).

Looking forward to your reply! Best wishes,
Ludmila.

PS: Send me your picture, please


Hello dear Paul,
Thank you for the nice e-mail and photos. It was very nice to read it and I think you are a very interesting person. You look great! I'd like to give you some brief details of me and my personality in general, and tell you some more about my life goals, my dreams, hopes and desires.

I used to live with my parents until I was 17, then I entered the University and left my home place. So, as you can get I do not live with my parents but I try to visit my home as often as I can. My mother is 56, she is pensioner. My father was operated in May 2002; his right lung was removed because of cancer. But unfortunately he passed away on the 31t of October 2002.

Marriage has never been my main target because my real goal in that time was getting a good education. I worked at school from 1994 till 2002. I had a good reputation at work, pupils liked me, considered me to be their friend/I've never had any problems and conflicts with them/ and at the same time I was on good terms with their parents. I left school because I could not live on a small salary of a teacher. My present job brings me a bit more wages. I live along, in the flat which I rent. It s about 20-30 minutes by bus from my work.

And now I want to tell you why I started to look for a foreign man via internet? First of all, it seems to me that foreign men are really more romantic, reliable and open-hearted people, plus they are more financially secure/ and that plays not the last role/because /may be I will sound a bit straightforward/but I think that money rules the world but anyway I want to confess that I felt lot of loss in my life and in the future I want to have normal and comfortable life, with happy, healthy children and what is the main reason for me is I do not want my husband to blame me that he got married with me while I was poor. And why I am looking for Him via internet because in our country there is no opportunity to find a good foreign man...and I really believe with all my heart that I will find here!

Anyway, as every woman in the world I have certain demands to my future husband and I think that they are not too high, but I don't like dirty footwear, unwashed hands, unpunctuality, and untidiness, absent- mindedness. And when I see all these things in a man, even if he is very good, I wouldn't be able to live with him.

My English is not good enough because I studied it for four months/I did not even learn it at school/ so, now I use services of the interpreter and, you know, I pay money for this service /it is not agency, it is a private interpreter/, and it s pretty expensive for me plus I haven t got my own computer and as you understand I go to the internet-cafe. I want to learn English but I need to hire a private teacher because it s hard to learn grammar without nobody s help for this moment I try to do it myself and I really have some progress in it because first of all I'm philologist and there are a lot of things which are very similar with Russian language, but,anyway, I really feel that lack of teacher s explanations and oral practice and things like that.

As for my present job. As soon as I left school in 2002 I work as a sales person in a perfume shop. And I should confess that I like my job very much, I really like to communicate with people and be surrounded with them. And one thing I wanted to ask you, what are you looking for? Are you looking for virtual friend with an endless pen palling or real partner, I do not want thousand letters without happy end and I do not want to waste your and my time and money for simply chatting...hope you understand me...
Well, I hope to hear from you soon.
Take care, Diva (my close friends call me this way).

P.S. I'm looking forward to your call, I hope we'll understand each other well if you don't speak too fast.


Dear Paul,
It was nice to hear you! Darling, as you understand, the most important thing now is your tickets. So, please, try to get them as soon as possible. I need the information about you, but I don't have a copy of the passport yet and I can't go to the tourist agency. So, everything depends on how quick you get the passport and ticket information to me.

As for the paying for the interpreter: you don't have to send any credit card numbers. The easiest and the most convenient way is to send the money with the help of Western Union on my name. I send you the copy of my passport for that.

Darling, if we like each other and then you would like to see me in Los Angeles, we'll do our best for me to come there as soon as possible. We'll work together on my visa.
So, dear, I'm looking forward to your letter.
Kiss you Your Diva.


PAUL, DELET ALL THE ITEMS IN YOUR E-MAIL BOX!!!!!! I NEED 13 MB OF SPACE!!!
LUDMILA


Dear PAUL
Thank you for using the Western Union Money Transfer . - Money in Minutes service. Your money transfer has been picked up by the receiver. Following is a summary of your transaction.

MTCN:
9058474965

Date of Order:
11/02/2004

Amount Sent:
$300.00

Receiver Name:
LUDMILA DIVACHENKO

Status:
Picked Up


MTCN:
9058476258

Date of Order:
11/14/2004

Amount Sent:
$250.00

Receiver Name:
LUDMILA DIVACHENKO

Status:
Picked Up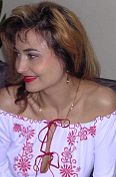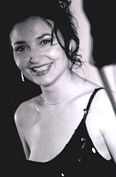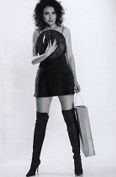 ---
Anna Shabunina (Sterlitamak, Russia)

I am a 40 y/o single white male. I received an email through Yahoo personals from Anna claiming to be from Brighton, Illinois. After I responded to her, she told me she was from Russia. Emails went well and she seemed so wonderful. I was looking around to see if I could find her picture on any of the "Russian Brides" email sites and stumbled across this site.

Well today I came across a "Black List" article naming a girl Anna from Armenia, with a email to the man she was in contact with that is as close to identical as is mine. I mean it, almost identical. Read and see the "Copy & Paste" version, just editing the name of the movie and name of the people. Her name is also Anna and her email address is finelonely@yandex.ru .

Here I will insert her emails to me. Just compare and see. I sent no money. Instead I told her I wanted to go to Russia, and I would arrange for all transportation, and that I needed a copy of her birth certificate and a copy of her passport. I had no time to get a response from her due to finding this shortly after I sent that email to her. Please note I included the email from the World Travel company, and all of their information.
Good luck and don't be scammed!

Letters:

Hello my dear **** How are you today? I am very glad to see your email. And would like to see all of your pictures, cause its very intresting for me. It makes my day. I am happy to read your emails. I see we have a lot of common thing and i like it very much. I think we are becoming more closer to each other. Ive choose your profile cause i like you very much, when i read your profile i think you are very interesting person. And i think i am always looking for you. I would like to tell you about our New Years Day, and how we celebrate it. I with my friends went to the center of our city to see celebration party near the New Year Tree. Then we go to my appartment to have celebration party. Before 12 p m, we listening the congratulations from our President and then we wish each other Happy New Year. And then we celebrate this holiday all night. And its very sad that you couldnt see it. I think you will like it very much.

By the way i have something more to tell you about me. I didnt tell you that i like travel.I have been in Moscow,i ve been there some years ago with my friends. Also I have been in St.Pitersburg. It was wonderful to see good places. But unfortunatly i had no chance to visit any foring country very often, i think its very intresting to know about culture of other countries. I ve been only in Turkey 2 years ago.
Some more information about me:
- i have a blue eyes
- i am 5'8
- i am 55 kg
- my size (88-63-92)in cm.

Also i would like to tell you that i work in a hospital in my town. I am a Pediatrician. But i earn not much in our country. About 200 - 300 USD in your money per month. Its very little money. Now i would like to tell you about my last weekends. It was - 10 C digrees ( this is a teperature in Celcius), and i with my frends went to the forest for a camping. And it was very funy. Do you like camp? By the way, I will be 36 years old soon. My birthday 25th of March .Can you belive it!!!. But its nothing special for me in this day, cause i will stay at home this day.I am very lonely in my birthday cause i dont have a man who love me. Now i am very sad that you are so far away from me, cause we couldnt be together on my birthday .

I have a dream to have a family, to take care about my housband. Its all i want in my life, i just want to be happy.And its doesnt matter in what kind of country my future husband is living. I will be next to him, and i will find any job i can to help have a good style of life.

Ok there are some more questions for you:
- what did you do on weekend
- what did you do for fun
- what do you fill about such relationships as we can have.
Please answer this question, cause its very inportant for me. I will be waiting for your replay very much. Goodbay for now i have to go for a work.
Yours,Anna
P.S XOXOXO Sorry if iam not answer all your question cause my English is not very good.


03 Mar 2005

Hello!!! How are you? My name is Anna. I am very glad to see your email in my
mail box. First of all i would like to wish you health and sucsess. Sorry, it takes a lot of time to write you back,cause i dont have a computer at home. Sometimes i use it in internet cafe. First of all i have to explain you that i am from Russia, and i live in Sterlitamak . Its very good city. Its about 100 km from Ufa . Unfortunatly, i have never been in USA. But i think its very good country with a good traditions. I hope you are not very sad that i am from Russia. My profile shows that i am from USA cause Its my first time, i have never done it before and maybe did something wrong, but i want to be honestwith you thats why i am telling you where i am realy from. It this letter i would like to tell you about myself as much as i can and you can see who i am.

Today we have - 10C (temperature) and its very cold. What about in your place? I desided to put my profile on Yahoo. And find someone from another country, because i am very lonely in Russia, and i could not find someone special for me there. And i know that many russians girls found their love in your country and i am also decided to do it. By the way my friend has found her husband on Yahoo, he is from France, and now they are very happy together and they are living in Paris. And i also want to be happy with someone spesial for me, and who will love me. And age doesnt matter for me at all, the main thing is to be happy and find love. I ve told my friends about my desision to write to you and they are supporting me, cause they worry about me and wants to see me happy. Some information about my family, my parents past away and i live alone now. And i dont want to be here alone. And i dont have any brothers or sisters. Thats why i want to try to find my love in other country. I have nothing here to stay in Russia.

Now some special information about me and what i like:

- i am Christian
- i like roses
- my favorite color is blue
- my favorite music is Classical.
- i like animals (all animals)
- i like cooking very much (my favorite dish is apple pie)
- also i like read books (Bulgakov, Nabokov.)
- i like cars but i dont have it.
- i like quiet places.
- i like go to the cinema.
- i dont smoke, and drink - socialy
- i dont have any tatoos or pircing.

Sorry for long letter i hope you are not tired yet.!!!! It was what i like, there are some things a dont like: - i dont like go to disco, cause there are a lot of people i hate it. - I dont like winter, cause its very cold in Russia. - i have high grade education i finished The Medecal Academy, I am a Doctor, Pediatrician. That is all for today, now its your turn to ask me a questions. Tell me what you like, and dont like, your favorite things,and evrething you want to tell me.

I hope my letter is not boring for you, good buy for now i have to go home cause its late. If you write me back i will answer as soon as i can.
Your friend from Russia
Anna


04 Mar 2005

Hello sweety!!! How are you today? I hope everething is ok. I am very happy to read all your letters for me. Your letters makes my day. And my friends are also happy to see that we have correspondence. I have to tell you that you make my life full of happyness. And now i know there is somebody who are thinking about me and now i am not alone. Thank you for that. And i dont want to put my profile on yahoo again cause i dont want to see other emails, just want to have corespondence only with you. I dont know why but i like your profile at the first sight, i cant explain it, its difficult to explane for me.

We have a good weather today its about - 8C. Its time to go for a walk but you are so far away and i dont like walk alone. That is why i am in internet cafe now and writing this massage. I dont know what else i can tell you about me i fill that you have already know all things about me. I have fillings that i know you very long time. By the way yesterday my girlfriend and i went to the cinema it was "Aviator". You should see it, cause its very good movie.

As for me i want to hear your voice very much, but i dont have a phone at home and you cant call me but if you want you can give me your number and i will try to find a way to call you as soon as i can, it will be great, but i dont know how it will be cause i dont speak english very good .

Its very difficult to use messenger because of time diffrence, and i dont have computer at home. You know , when i stay alone evening i am thinking about our first meeting, how it can be, i imagine when you see me in the airport and give me flowers take my hand and kiss me and we go to your home to celebrate my birthday. It will be the best gift on my birthday in the world. Or you can visit me and we will celebrate it here alone, only you and me. I am thinking about it all the time. Did you imagine it or not?. What do think about it? By the way what is the closest airport to your place? Mine in Ufa its about 100 km from my home. I cant stop writing this letter cause i like it very much, but i have to do some housework and need to go. I hope you are thinking of me cause i am thinking of you and sending a pictures for you i hope if you see it you will think about me. I hope you like them.

Ok i wish you good day!!!
Kisses for you!!!

From Anna Shabunina with love!!!
Russia, Sterlitamak, Hudaiberdina 45-87



07 Mar 2005

Hello my love!!! How are you today? I am so happy to read your emails. Sorry for late responding. I think ilove you so much you are very handsome man and i always dream about you. I told all about our relationships to my friends and they are very happy to see how i becoming more happy then was before you.

I dont know what else i can tell you but my mind full of words of love and nothing else. Every day i hope that all its real and you are not just my imagination. My friends say you hello. I have some present for you from them. I cant wait our meeting and think about you every day. What about you ??? You are the man i am looking for. I was in travel agency to find out how i can get to fly to you. And be with you on Birthday. I hope we can make it, andi gave your email adress to travel agent and he promised me to send you all information about my trip. But there is one thing if we want to celebrate my birthday with you in your place , you should tell me will you help me or not, cause they will sale that cheap tickets and if we meet later it will cost much more for us and then later as they say it will be much more difficult to get visa which is valid during 1 month i dont know why but they told me that. Think about it cause i cant afford it,cause i earn only 200 USD here , but you shouldnt worry i will give it back to you your money when we meet, cause i will work in some hospital and can earn some money for you. I am sorry to tell that but iam realy want to be with you. I dont know what else i can tell, you know everithing about me. Of course if i could i will ask all my friends to lend me some but i dont have any friends who can do it for me , please understand it, soory if it make you sad. I hope you will understand me right. I can speak with all day and night but its better to speak face to face that we can know each other better. Dont you think so. If you want i can fly to you only for a week and we will see how things go or i can stay with you forever, all in your hands.

Ok now i give you a lot of kisses from me, and i give you my heart, and i belive in my dreams to be with you soon.

Love you so much. Want to touch you and kiss you.!!! bye for now.
PS I will be waiting for your replay .


7 March, 2005

Dear Sir !
Due to the request of Anna Shabunina
we send you the information about the tour from Sterlitamak, Russia to the USA

Foreign passport - 100 USD
Tourist visa for a month , one entry- 125 USD

We can offer the next flight on 22 March.

We can't provide you with the information about the exact time
Anna arrives to you, we will have that information as soon as we receive full payment and start arranging the trip. If this time is ok for You and Miss Shabunina, you should make balance payment sooner.

Since our travel agency has discounts, the total price for the trip 988USD is valid for 4 days.

Roundtrip tickets with the registration of all the documents for Anna's flight costs 988USD

Visa - 125USD
Passport - 100USD
Round ticket - 763USD

Total: 988 USD

We arrange all necessary documents and tickets in 8-14 days after receiving the full payment for the trip.

PAYMENT INFO:

You can transfer the funds for the trip of Miss Shabunina via MONEY GRAMM or WESTERN UNION system.

It is the fastest and the safest way to transfer the funds. Our travel agency is officially registerred as a private businessman Andrei Kosheev, Sterlitamak, Russian Federation. As soon as you transfer the funds on the name of our director, will you please e-mail us your full name and MTCN (money transfer control number) and we shall get the funds the same or the other day after transfer.

Payment memo: Payment for Invoice 9 27-345-336


You can also transfer the funds for the trip of Miss Shabunina to our bank account and we shall receive the funds in 3-4 working days.

To be paid by Bank Wire:

Bank of receiver: Severnaya Kazna, Yekaterinburg
Address of bank: Ekaterinburg Gorkogo 17, Russia
SWIFT: SEKARU4EXXX

Corresponding bank: Bank of New York, New York USA
SWIFT of corresponding bank: IRVTUS3NXXX

F/o account 890-0055-006 of Bank for Foreign Trade, Moscow
SWIFT: VTBRRUMMXXX

Account of receiver: 4230-1840-001194396527
Receiver: "MAKAROV"

Payment memo: Payment for Invoice 9 27-345-336

To get any other information you may contact us by e-mail. It is cheaper for you and comfortable for us, we will reply after receiveing your letter or by phone.

Respectfully yours,
"World Travel Agency"


"WORLD TRAVEL AGENCY"
Russia, Sterlitamak, Kazakova street , 14
www.worldtravel-agency.narod.ru
e-mail: worldtravel-agency@narod.ru

tel: +7 912-617-0088


Thanks so much for what you are doing to help people. Keep up the
great work, and with a little hope this will one day not be a
problem any longer.

V/R J.S. Dude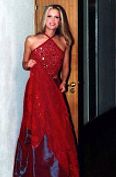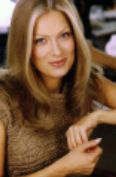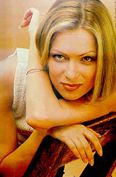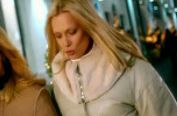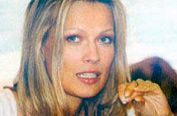 ---
To send your own story, please click here
Click here to support Black List
READ ALSO: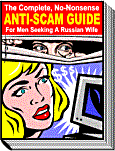 Met a Russian woman over the Internet?
Thinking about finding a Russian wife?
Russian woman wrote to you? Don't move any further until you read The Complete, No-Nonsense ANTI-SCAM GUIDE For Men Seeking A Russian Wife. Too many men were caught up in a scam and lost great deal of money - want to be one of them? Ensure your safety and peace of mind - read the ANTI-SCAM GUIDE.




Scam-free search - GUARANTEED! - Looking for somebody truly special but have had it with scammers and scam agencies? Let professionals to do the job for you.

The Universal Crib On Finding A Russian Wife - the most compressed, step-by-step guidance on finding, courting and marrying a Russian woman.
Dating Scams - The real picture of international introduction industry
Reliable Dating Services - where to look for a Russian wife
The shocking truth about Russian Brides - E-book by Marina Smiley. Find out things about Russian brides that marriage agencies will never tell you.
Why Russian Women? - If you decided to find yourself a Russian wife, you would be inundated with questions of the type "Why Russian Women?" from everybody you cared to share your idea with. Surprisingly, every Russian woman you are writing to will ask the same question: "Why do you want to find a wife in Russia?" After a while, you might start questioning your own sanity in doing the thing which everybody, including your dates in this Internet rendezvous, consider strange enough to request explanations. Here you will find some ready-to-use answers for your family, friends and Russian women you are writing to.
Cheap Russian Translations - Russian-English/English-Russian translation: fast and comprehensive. You are not sure she understands what you mean? Translate your letter to Russian! Reasonable rates and highest quality.
---

JUST RELEASED! New E-book by Elena Petrova:
"How To Find And Marry A Girl Like Me"
Comment from the reader:
"This may well turn out to be the best purchase I have made... I hope not too many of my competitors find this book!"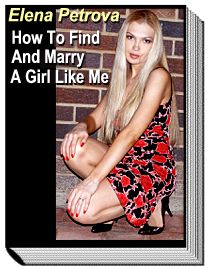 Discover how to find, court and finally marry a beautiful Russian woman!
This is the only book written by a beautiful Russian woman married to a western man - for more than 5 years! - and who is also the owner of a highly successful Internet dating agency.
Find out once and forever what Russian women are really looking for, why they are looking for it and how you can give them exactly what they want!
Get responses on your letters to beautiful Russian women - 9 out of 10, GUARANTEED!
With "How To Find And Marry A Girl Like Me" you'll learn knock-out techniques that will instantly boost your success rate in dating Russian women - online and in real life. You will have more beautiful girls that want to be with you than you can handle!
And not just ordinary girls! They will be beautiful, intelligent, but most of all - honest and sincere! You will be the one to take your pick!
STOP wasting your time and money in search for a Russian wife... Get it done - painlessly, easily, and certainly! Moreover, have lots of fun along the way!
Yes, you too can marry a girl like the one on the picture... Click here!
---
New e-book by Marina Smiley (the author of famous "The shocking truth about Russian brides"):

"Sex and Love With Russian Women"

Discover where so many guys fall short when visit their girlfriends in Russia;

Learn how you can dramatically improve your success with Russian women and win when others fail.

Most intimate questions answered by a Russian woman - Medical Doctor.
---
Comments, suggestions? We want to hear from you!
Click here to Contact us
Seek a reliable Russian Dating Agency? Why not check www.elenasmodels.com - RECOMMENDED
---