Tatyana (Syzran, Russia)
devchaya@km.ru


I became suspicious when the letters did not seem to be speaking to me but were more form like with my name inserted a few times and a close to home note at the end only. Further she would avoid answering my questions and quit mailing me when I confronted her with my suspicions and asked her for solid information...


Letters:

My dear Tim!!!
How are you today? Hope everything is fine with you. As for me, I feel good just a little bit sad that you are not with me. You know, I got used to your letters so much, they are a part of me. I like you very much but I don't want to be betrayed again. I was in love with one person. It was a light and clan feeling... But he cheated and went to another woman. I was hurt but I was able to overcome this and for long time I have been alone. I was just afraid to have any relations again. Men in Russia drink much, smoke and get drugs. I know you are not such a kind, I believe and trust you. You are my treasure!!! Could you trust me, as we communicate only through the Internet? You have never met me in the real life! We have been corresponding for some time already and know much about each other as far as we can get from the letters. You are a wonderful person and the best what I have in my life. I think about us all the time, about our meeting ( and I should say this excites me so much!!!) In my fantasies we are together, one whole! And I am waiting so much for the moment when these dreams come true! I would like to ask you a very serious question. Could I? What are you intentions about me? Would you like to meet with me? Would you like me to come and visit you as a guest so we could get to know each other better? WHETHER YOU SHOULD SOLVE YOU WANT our FIRST MEETING WHETHER OR NOT?!?! Perhaps, you think that is too early but life gives us such a wonderful chance to be happy and we should try not to miss it. LIFE is TOO SHORT. And consequently it is necessary to be more resolute in life... Bye for now.
Tatyana.

PS. The photo of bad quality, it is made on the scanner.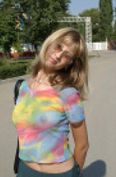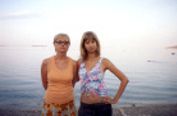 ---
Tatyana Petrova (Ivanovo, Russia)


My name is joe, im a 36 year old single father from the U.S. i to have been exchanging letters with the same tatyana. i ask for her full name and she gave me "Tatyana Petrova Vladimirovna" the letter i recieved from her on Feb. 21, 2005 was the same letter word for word as she sent jeff. she also has not ask for money, but she told me that she writes ONLY to me. i went back to matchdoctor and opened two yahoo accounts with no picture, and she answered both! she is corresponding with me through three different e-mail addresses!! thankyou for this site, it is very helpful.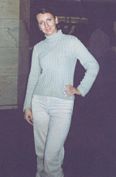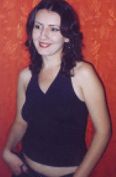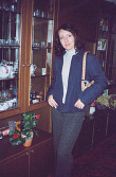 ---
Dasha (Kstovo, Russia)
I received the following letter and photo from Dasha requesting money, so I
am sending it to you she claims to be from Kstovo in Russia

Letters:


6 Mar 2005

Hello my dear Jordan. I have come to the Internet of Cafe after work. At us today her was much, clients which wanted to buy gifts to the wives. It so is fine when love shows so a lot of care to you. Is not that so my dear Jordan? I am very glad, that I have got acquainted with you. Earlier I thought that I can find the man of the dream in the Internet, it seemed to me, that it is incredible. But on the other hand it is very fascinating novel when you find love for so much kilometers from the country in which live.

My dear Jordan you seem to me very decent person with whom I and dreamed to connect my life. It seems to me that from us the remarkable family, and careful people will turn out. Together we can give the big future to our children. I argued on it much and it seems to me, that I cannot find not whom better for a role of the father of my children. You very careful and frank the man which knows a life, you can learn much not only children, but also me. I do not want to lose such person, as you. I would not search rich for the man with which I could all life will fail on a sofa and not that to not do. I very vigorous girl who cannot play the fool, I always conducted very active kind of a life.

Today I came in into a tour agency that how many will learn to cost arrival to you. I very much want to see you my dear, will be fast at me holiday on work. It will be on March, 25, he will proceed the whole month, you represent as me it would be pleasant to lead this holiday with you Jordan. I want to lose one day of my holiday, to lead him from the beginning up to the end with you. This holiday is given to us only once a year, therefore if we now shall not take advantage of this happy chance we should meet only the next year. I present our meeting frequently as we could tell at last in eyes each other about our feelings to each other. It seems to me that there is no not that more perfectly than to lead these days with you together.

We could suit a celebratory supper, I very well prepare, I already about it spoke you. I could prepare for your favourite dish, you in fact have favourite dish? It would be so romantically, you agree with me my dear? That concerning my campaign in a tour agency, they have told to me, that for my arrival to you I should have in stock the visa, the passport for travel abroad and roundtrip tickets.

Passport for travel abroad it will cost 203 $ as it will do only 2 working days on this it costs so much. Also it will be necessary visa she she for me will make will cost 120 $ to be done of 12-16 working days and the air ticket it to cost 756 $ total to me it will be necessary there will be for my travel 1079 $ I think that it not so dearly for our happiness. But certainly not under quotations of salaries which pay at us in Russia, for me it is very big sum of money. You can help me that we could meet you my dear I to this very much I aspire and I want that it has been forgotten. I wait with impatience of your answer my dear. Sincerely yours Dasha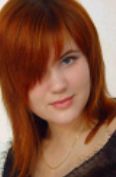 ---
Elena Ushakova (Russia)
I am a 44, a "business owner" single male from the USA. I was contacted by "Elena Ushakova" or however he or she is, on an internet dating site "webdate.com" a free site. I had a pic posted and her first letter seemed somewhat strange, as she attached a pic that I could have submitted to Playboy for "Playmate" consideration. She was young and attractive very "HOT" and looking to escape the Russian life-style.

The letters she wrote me were "word for word" exact letters submitted by a "Dan" and also a "Joel" USA, replacing only our names. I thought it funny, that in her responses, she seldom responded to my questions. Go figure!

She also asked for $325 "visa" money via Western Union, which was not sent. But she was able to secure-a fake, and now only needed help with a flight which she had a "discount" thru an "Uncle" Needless to say, I just lead her on to see what and when she wanted help with the air fare to visit me.

I found the cyber guide only after our correspondence ended. I was not surprised to see she had been scamming others, sending the exact pic's!

I have been contacted by 7 different young Russian women in the last month. It is a scam that unfortunately a lonely guy may fall pray too.

When I'm now contacted by any Russian woman, I attach the link for FBI internet fraud. Most never respond-suprise!

Regards,
Brian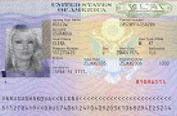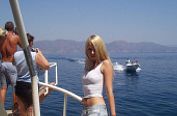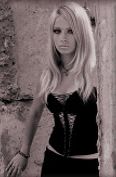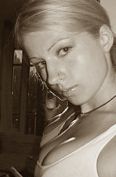 ---
Gulnara Sabirzyanova (Kazan, Russia)
I am a 38 year old, divorced Caucasian American.
I was contacted by Gulnara on single russian women.com web-site on 1-March, 2005. I responded the same day with my usual introductory letter and questions and received a reply the following day. Of course, she did not answer any of my questions unles I asked 2 or 3 times and just spoke about "fluff." I knew immediately this was a scam and I was just waiting to see when the money request would come and what form it would be. I responded on 2-March and received a response on 3-March. Before I could even respond, I received the money request letter on 4-March. This one works fast! Apparently her mother was in the hospital and she needed 280 USD for medical expenses. She claimes to live with her grandmother and uses an Internet cafe. I never responded back. Her e-mail address is: gulnarasab@ngs.ru

Letters:

LETTER #1
I want to tell you about what I like and what I don't like. I like when people are frank to me. I hate the lie. And I think that people can't make happiness on the lie. I think you think so too. I don't like when in my house is disorder. Also I don't like lazy people. I was born in the country and when I came to the city I don't stay lazier. Though in the city is not so as in the city and work about the house is smaller. But I always find what to do( erase, cook.). It is very pleasant when my friends come to me and feel themselves comfortable. In Russia people tell:"If in your house everything well everything well in your soul". I think that the main in man is soul beauty, private condition. If you love and you are loved isn't it the happiness. But not the whole day is borrowed with the work, I have always time to have a rest, to read some book. I read love novel now. I like to read novels. When I read I am immersed in a plot. Sometimes I cry sometimes I laugh with the heroes. And what do you read now? I am waiting for your letter.
Gulnara


LETTER #2
I have reached up to the Internet. I cannot believe that a man as wonderful as you ever wrote to me, but I am very happy that you did. I really hope that we can keep writing to each other . Yesterday evening I came to my parents .They were happy to see me very much. I was glad to meet with my family too. I came to the Russian bath. Then I and my mother cooked the supper and we ate together. We talked a lot. I told them about you and showed them your photo. They liked you very much . When the supper finished I and mother went to the street sat on the bench and talked for a long time. We understood each other. I didn't see her for a long time and she told me a lot of new. Today I have got up early and came to the town and went to the work. I work in the shop of clothers. After the work I came to the Internet cafe. Now I am writing the letter to you and drinking cofe. I will go home soon. I didn't write you but I have one more hobby. I embroider different pictures. But I haven't got many pictures as I studed to embroider lately. As for my name Gulnara is a full, but you can call me Gulya. Well, I look for a man in Internet because mans in Russia to my mind are not worth me. They drink too much. As for the characteristics of the man I`m looking for. thereis no any exact. I think every man have its own features which can be liked by me. I think that's all. I will wait for your answer. Gulnara


LETTER #3
I want to be frank with you. I want you to know that I like you very much, I like to communicate to you. I thik that you are frank honour to me. I write you and I can't belive that we could to find each other on the distance of thousands miles. We live on the different ends of the world but we have an apportunity to communicate through the Internet. I often see dreams that we together walk in the park under the moon and stars, how we seat near the fire and tell each other funny stories. We laugh loudly and look to the eyes of each other like only we live in this world. You may think that it is silly and you may laugh. But I think you will understand me and won't laugh at me. But every morning the the dream finishes and the daily life began wich aren't semiliar to the dreams wich I see. I have to go to the work again where I get tired. But I don't despair and I with my friends decided to go to the pool, becauce I like to swim. In summer I with my friends went to swim to the lake. Now it became cold. And we go to the pool. Do you like to swim? How often do you swim and go to the pool? As for questions, well, my surname is Sabirzyanova. I live with my granny. So we live in Kazan and my parents live in Arsk. When I was there we speak witj my mother about my life and about you - my new friend in Internet. As for cooking sometimes I really enjoy of cooking something special. I think that`s all. Write. I wait your letter. Kiss you
Gulnara


LETTER #4
I think that we know a lot about each other. But there are things which we can tell not to everyone. I think you have something which you can't tell anybody. I want to tell you why I find the man in the internet. You may want to know it. I have made a lot of mistakes in my life but I don't want to make a mistaken one more time. In my life there were men. But they were not those for whom themselves gave out in the beginig of our acquaintance. They could tell me lie. But there was a man whom I wanted to married. But the time gave me to understand that it isn't the second part of my life. I don't meet to the men for a two years. I was sure that there isn't plase for the man in my life. I have understood that I need a man which will love me with whom I can inform pleasure and trouble. I think I didn't make mistake this time. As for my job, well, I`m a saleswoman, so in our shop we sell clothes and my task is service all clients. and as for granny, I moved to the Kazan when I studied in institute and then I stayed here because it is more easy to find job here.I will wait for your letters.
Gulnara


LETTER #5
I look at your picture that I have and look at your soft eyes and your beautiful lips and you so hot body and I know that there is a GOD!! He has granted me one of his best angels !! Hope you always feel as you do now about me I want to be your only woman and you to be my only man I have all your letters here and pictures that I shell always keep close to me . Please tell me more about what you dream of us doing together .. I would love to know . Just know this. You are with me every second of an hour and every hour of the day and every day of the month and every month of the year and it will be that way from now on as long as you want me , You have made me a very happy and proud man today My dear Thank you so much. It became harder and harder because I can't see you, hear you, I can't touch you. It is so pity that we aren't the birds. We haven't got wings and we haven't got an apportunity to fly towards each other. LLL The distance wouldn't mean anything for us. We can meet in any point in the world. And to fly together to the stars. I think a lot about you and our attitudes. I don't know it may love. But I know that you are the best man whom I have ever met . But I want to know opinion. Tell me about your attitudes franklier. What do fell to me? What do I feel for you? Is I dear for you? I will wait for your answer. Kiss you many times
Gulnara


LETTER #6 MONEY REQUEST
We are not familiar with you, but I write you. I have no anybody to address. My head goes around. I have to tell you about my huge problem that I have got today and it needs to be solved during the nearest days. My mother in hospital now. Oh my God!!! At her a ulcer of a stomach and tomorrow I should go to hand over a blood. Under a gastricinflammation she has lost a lot of blood. I hope you are undrstand what I wanted to say you. Sorry if it is not interesting for you... But it is very hard for me now. Today at the early morning I was at hospital. Situation is bad. She needs plenty of medicines, but I have none to help me... Oh my God. What am I going to do. I'm afraid that my mother may die. I have nobody to address. I shall go from mind. You if you can, please help me!!!!! Situation with my mother is very bad. Doctor said, that I must find medicines very, very soon. Today I have spent and I got some medicines, that was all that I had with my mother. I think that I will never find those kind of money. I never thought that I will be in such terrible situation. Now I need another $ 280 to pay for blood, for medicines and for my mother's staying at
the hospital. I understand it the large money. I shall be grateful to you if you will help me how many can. For the sake of the god help how many can. I believe in the kind people. Please don't leave me and give me your support please, that I need so very much. I will pray for you
Gulnara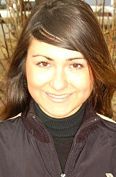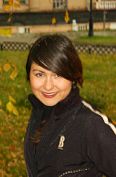 ---
Veronika Kudryashova (Moscow, Russia)


The name she gave me is Veronika Kudryashova, and the address she used is Lenina street house 45 flat 78 Moscow City, Russia. The date of birth she used was January 25, 1977, and email address is veronichkaaa@rambler.ru .My name is David and I met her thru using Lavalife dating agency, She started the conversation of hoping to come to visit me and she was mentioning she could acquire a visa. I found it odd that she could get a passport so quickly because I had been in a previous relationship with a woman from Ukraine and she said it took along time to obtain one. This Veronika said she could go thru an travel agency and have one within a week. She asked me for money for an airline ticket, so that she could come and visit me. After receiving the money, she proceeded to tell me there was some insurance cost that the travel agency had to apply to the tickets which she had known nothing about. I have contacted the authorities in the hopes that something good might come of it, but I just hope that this might help someone else who might run into her.

Letters:

Hello my love !!! How are you today ? I am fine and so glad to get letter from you now! I got your letter in the morning and when I read all that you wrote me, I was glad about all this things. When I got your letter today in the morning, I went to my aunt, who work in the travel company. I come back from her about hour ago. When I come to my aunt, she was so glad to see me (we did not see a long time). I asked her about prices for tickets and visa. She explain me about everything. She checked the cost of the airline tickets. Price of ticket to you is 1089 $ - 1159 $ - 1199 $ US dollars ... and then already will be too expensive. The price of plan depend on quality and comfort of place. I need in round-trip tickets, it's a kind of a guarantee for my government. By the way, my aunt send to you her hi, and she want to tell you to care about me, and she asked me tell you do not worry about my tickets and visa (and other documents). She will help me at all, and I'm so happy about it. So, you must tell me, can I order this tickets? I will need visa to you country. Such trips cannot involve employment, and the length of stay may be up to one year. So, about visa, this type of visa (with documents + foreign passport) will cost 8800 RUS rubles (approximately 300 US $). To order my visa will take 6 - 8 days, but I believe that my aunt can help me to get it faster. Dear I think that we'll be decide how much I stay with you together. But I will take vacation, it will be only two months. if all be Ok then I can forget my job and stay with you. I shall write dear, all flight to you hardly later. My aunt while learns all. I approximately am going to take off 9 - February, 10. For you it is good ? So, I need 1200 $ US dollars for all my trip to you, my aunt told me that it is very cheap for us, because very soon prices will go up, and all things will cost more expensive. I asked her about how I can book my tickets, she told me that she will help me with this tickets. Tell me about all that I wrote you. Please, donít worry about my visa I can afford to pay for that by myself but Iím afraid itíll be too expensive for me to buy tickets, so I hope that youíll not refuse to help me with the money for airline tickets for me. I must be sure that youíll help me. What do you think? I think that itís a good idea to come to you as only than weíll know each other better. I imagined several times us walking in the park, my arm in you arm, we are walking and walking and thereís no one around us whoís happier than me. Isnít it fantastic ? Well thatís all for today. Take care for me. Sweet kiss warm hug !!! Love, your Veronika!!!


Hello my love !!! How are you, my dear ? I hope fine !!! Dear excuse please, that I did not write to you some days !!! With me all is good! It was simple at me not time as there were many problems with my work !!! I'm very happy, that I can talk with so good man as you. I can't say it in words as I happy that in my live present you. I'm glad that very soon will see you. I hope, that you feel this too. I want that all I dream about will come true. I think about that we will meet very soon, that you will meet me with flowers. I'm very like rose. I'm very want that you will happy. I will do all that I can that you will be happy. I hope that we make by God for each over. I hope you will be not disappoint in me. Today I was in travel agency and gave them money and some my documents for making visa and passport. They said that it will be done already on next week. I want to ask you can I come to you so soon? Is it ok that our meeting is already so fast? I want to be with you faster, because I really miss you a lot, dear. I must to say you that now I must to pay for ticket before getting visa. In the contract it is underlined, that for reception of the visa, I should buy air tickets in same company. Only thus I can receive the visa. It is very hard receiving visa in our country. Payment of air tickets by cash this obligatory conditions of our tourist companies, dear. Price of ticket to you 1089 $ - 1159 $ - 1199 $ US dollars ... and then already will be too expensive. The price of plan depend on quality and comfort of place. I don't ask you, dear the best place for me, I'll fly in such class as you wish. I hope that we will be together, I'm very want it. I think every second about how we will be happy together. All my friends who know me say that I'm very changed for last days. All people see that I'm very glad that I smile every time. This is all from you. I'm very glad that you wait for me. I hope that you that man that I need. As soonest you help me so soon I will be with you. Please tell me about weather in you city. I should know that clothes I must take with me. Now at us not too warmly, too quickly starts to become cold. It's about - 10 degrees Celsius. Yesterday we has - 12 degrees. About sending money. I learned today how you can send me money quickly, I went to the bank and they told me that you can send me money through the system Western Union or Money Gram. Then you send me money you will should send me confirmation number (10 digits), your full name, your full address. After that I will go to the bank and receive money. This is very easy. Transfer via West. Union and Money Gram I can receive in 2 hours after sending. They told me that you need my name and address.

My full name: Veronika Kudryashova.
My address: Russia, city Moscow, Lenina street, house 45, flat 78.

Dear write to me please the full name and the full address !!! Well thatís all for today. Take care for me. Sweet kiss warm hug !!! Love, your Veronika !!!


Hello my love !!! How are you ? I'm glad to receive your warm letters. With every letter I love you more and more my dear !!! You are so careful and I love it !!! My dear, I received your money today in the afternoon and went in travel agency. My visa and passport ready, my dear. I went to pay for ticket to you, dear. I received your 1100 $. I arranged ticket to you on 10 of February, but I can't buy it, dear. I have bad news for you and I'm so sad with it. They didn't say me that I will need in insurance and without it I can't buy tickets. It costs 380 $, my dear. It's so expensive !!! I'm tired that they take so much your money, dear, but I haven't other choose I need in this insurance that I can fly to you. Tell me, what to do ? I already have all, it all are in travel agency, they must to write number of my flying in visa, and for it I must buy this ticket for flying, and for it I must pay and do my insurance, my dear ... I'm so sad, I thought that we will be together already soon. Can you help me with this money before 9 th of February that I can fly to you when I arranged ? Ok, my dear !!! I will write you tomorrow !!! I kiss you for night !!! Your love Veronika !!!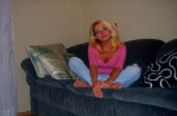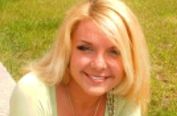 ---
To send your own story, please click here
Click here to support Black List
READ ALSO: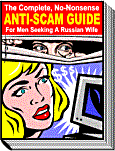 Met a Russian woman over the Internet?
Thinking about finding a Russian wife?
Russian woman wrote to you? Don't move any further until you read The Complete, No-Nonsense ANTI-SCAM GUIDE For Men Seeking A Russian Wife. Too many men were caught up in a scam and lost great deal of money - want to be one of them? Ensure your safety and peace of mind - read the ANTI-SCAM GUIDE.




Scam-free search - GUARANTEED! - Looking for somebody truly special but have had it with scammers and scam agencies? Let professionals to do the job for you.

The Universal Crib On Finding A Russian Wife - the most compressed, step-by-step guidance on finding, courting and marrying a Russian woman.
Dating Scams - The real picture of international introduction industry
Reliable Dating Services - where to look for a Russian wife
The shocking truth about Russian Brides - E-book by Marina Smiley. Find out things about Russian brides that marriage agencies will never tell you.
Why Russian Women? - If you decided to find yourself a Russian wife, you would be inundated with questions of the type "Why Russian Women?" from everybody you cared to share your idea with. Surprisingly, every Russian woman you are writing to will ask the same question: "Why do you want to find a wife in Russia?" After a while, you might start questioning your own sanity in doing the thing which everybody, including your dates in this Internet rendezvous, consider strange enough to request explanations. Here you will find some ready-to-use answers for your family, friends and Russian women you are writing to.
Cheap Russian Translations - Russian-English/English-Russian translation: fast and comprehensive. You are not sure she understands what you mean? Translate your letter to Russian! Reasonable rates and highest quality.
---

JUST RELEASED! New E-book by Elena Petrova:
"How To Find And Marry A Girl Like Me"
Comment from the reader:
"This may well turn out to be the best purchase I have made... I hope not too many of my competitors find this book!"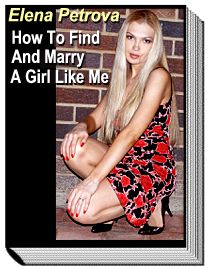 Discover how to find, court and finally marry a beautiful Russian woman!
This is the only book written by a beautiful Russian woman married to a western man - for more than 5 years! - and who is also the owner of a highly successful Internet dating agency.
Find out once and forever what Russian women are really looking for, why they are looking for it and how you can give them exactly what they want!
Get responses on your letters to beautiful Russian women - 9 out of 10, GUARANTEED!
With "How To Find And Marry A Girl Like Me" you'll learn knock-out techniques that will instantly boost your success rate in dating Russian women - online and in real life. You will have more beautiful girls that want to be with you than you can handle!
And not just ordinary girls! They will be beautiful, intelligent, but most of all - honest and sincere! You will be the one to take your pick!
STOP wasting your time and money in search for a Russian wife... Get it done - painlessly, easily, and certainly! Moreover, have lots of fun along the way!
Yes, you too can marry a girl like the one on the picture... Click here!
---
New e-book by Marina Smiley (the author of famous "The shocking truth about Russian brides"):

"Sex and Love With Russian Women"

Discover where so many guys fall short when visit their girlfriends in Russia;

Learn how you can dramatically improve your success with Russian women and win when others fail.

Most intimate questions answered by a Russian woman - Medical Doctor.
---
Comments, suggestions? We want to hear from you!
Click here to Contact us
Seek a reliable Russian Dating Agency? Why not check www.elenasmodels.com - RECOMMENDED
---