Anna Skornyakova (Cheboksary, Russia)
My name is Jeff and I live in the United States. Back on February 1, 2005 you posted my story and a letter I received from Anna (Cheboksary, Russia). I felt I was being scammed and that soon I would be asked for money. Following are 2 more letters I received from Anna with one asking for money. I have also attached the pictures she sent. I did not send her any money. Thank you again for posting our stories concerning these deceitful individuals.

Sincerely,
Jeff

Letters:

LETTER RECEIVED: 2/3/2005

Hi my love Jeff. Me is not very a pity that I can write you very much frequently, but for me always in pleasure your letters. And when I again attend Internet - cafe, I with pleasure I can find such letters, dear for me. Recently I constantly there was at work because my girlfriend and the colleague which works in that time when at me day off was ill also I was compelled to replace her and to work
practically each day. But not looking on that that I worked I also has tried to learn that it is necessary to arrive to you in America. Jeff, I have made it because, and probably you too, I count that all of us equally owe will meet and to see each other. Because the relation between two people not can is under construction on correspondence and calls. All of them equally should see each other and to look each other in eyes. I think that we with you owe to do the
utmost to meet. I called in American Embassy also tried to learn what
requirements to get in USA. As me have told I should receive the passport and visa. All this I can make in itself Embassy in Moscow as in other cities of embassy is not present. Only in Vladivostok, and it very much far. Therefore arrive in America I owes at first to go in Moscow and there in embassy to issue the visa and foreign passport. At my brother in Moscow is good friend with which they together studied in university. He works in Moscow and is engaged in tourist business. My brother has called him and he promised to help me with registration of the visa. Jeff, it is interesting to me to learn yours opinion
on my actions. I think that you will agree and to approve my actions because we with you like each other and our hearts should incorporate, to feel each other. I think that the first touch to each other we let's remember on all our life because we with you are on different continents and we are divided by ocean. It seems that it is God has allowed us to find the each other. Jeff, you think itself, we are
on the different ends of ground and when did not hear about each other. And at us with you huge chance in life. We have found each other not looking on distances. I am grateful to the god that I was born in such time time when the technologies connect the people from the different ends of light. Also allow the people to communicate on huge distances. But we too should make efforts to meet and that all this time, time which we know each other not has passed for nothing and we were together. I love you and for me by the maximum award would be that that I was with you. Greater I also do not dream to wish. I hope that you will treat seriously my words because they go from the heart. I wait your letters. Yours and only your girl also can be in the future the wife Anna.


LETTER RECEIVED: 2/8/2005

Hi my love Jeff. Not has passed much time and I can write to you the answer. As I wrote to you earlier tried to learn about that as I can arrive to you. I called in the American embassy and they have informed me that for me and my situation I can to receive the tourist visa because its registration occupies not a lot of time and it cheapest. Besides the friend of my brother too has considered my
request very much seriously and as well as I have lead researches on this theme. He has told that in embassy to me have picked up most favourable for us with you variant. As it to me I have explained I can arrive to you under this visa and I can be with you in America 6 months. Certainly this very small time for us with you, but I think that for this time that we shall together we with you can discuss all variants as to us with you to live further. The friend of my brother, by the way him call Andrey, has told that he can help to me in registration of the visa, because it is very difficult process and not everyone give the visa. And he in embassy has connection as he is engaged in it already a little years. Results of my researches. The tourist visa which is still known as the visa B-2, its registration costs 190 US dollars, the foreign passport costs 90 dollars. Also I will need to pay for medical exams too, it will be 70 dollars.
Therefore I need in $ 350 now. When I has learned that so dearly costs
reception of the visa I very much was upset, because for me it is simply mad money. You know my financial position therefore I do not know as me to be and I do not know when we can meet you. I can make only one it to ask you to send me money. If you can send me money, as to me has advised Andrey, it is better to do it through system Western Union. I when before did not collide with this system, but as has told Andrey it is the best system remittances. He so spoke because he with it works and uses practically all time that he works in tourist
business. As speaks mine brother is possible to trust to his words. Money needs to be sent on this address.


AVTOVAZBANK
VOLODARSKOGO, 5
CHEBOKSARY
428000
RUSSIA

It is the address of bank in our city where there is a branch Western Union. There I can receive money from you. Jeff, if you will send me money that necessarily send to me E-mail that you have sent to me money and write Money Transfer Control Number, the exact sum, which you will send and yours the exact address and complete name. Without these data I can not receive money. To me certainly is not very a shame for country that it can pay me even trip to to my favourite man. I think that you too will not leave my efforts and in general all that between us it was simple and to undertake to meet. I so speak because
I is sure in you and me is nobody more to rely except for as on you. We like each other and we should be together. Jeff, I think you agree with by it. I wait from you of the letter with impatience because I want to learn that you think about it. Your Russian love
Anna.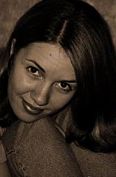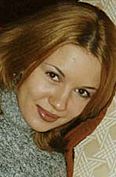 ---
Anna Slastihina (Volgograd, Russia)

Hello, I have been single for almost two years being unable to trust, and again I know why. After thinking I could actually fall in love with a woman from another country, I was asked to send money to get her I offered to go to Russia and meet her family and see were she grew up but she seemed to really want to come to the states. I sent $1000. by western union to Volgograd so she could go to Moscow and she could get visa, etc., few days later the next time I sent money to Moscow 1500 miles away, It seemed believable at the time. Then she asked for more it was time to cut my looses, then the next letter she sent she
sighed with a different name is was more than apparent I was a scam at that point. Attached is her photo and her first contact letter.
Thank you,
Dave USA
---
Anna Timoschenko (Dnepropetrovsk, Ukraine)
Scammer info: Anna Timoschenko, 88 - 35 Simonenko St.,
Dnepropetrovsk city, Ukraine,49085, 27 years old, DOB
September 30, 1977, email address: poshlady@bigmir.net
Other names: Anna Trimochenko, Ann Sviridova

I'm single, 39 years old, and work in the IT industry. I don't recall which website I found "Anna" on but I suspected she was a scammer from almost the beginning.
She moved rather quickly in declaring her love for me and on her fifth through tenth letters was very persistent in wanting to meet me, as in wanting to fly
to me. Sometimes she wrote everyday even if they were just letters saying how much she missed me and that she wanted me to write her. On one of those emails her name mysteriously changed to "Kate". After I got her last name and address I did an Internet search on her and found her listed on other blacklist. On one site I found the email address that she was using with me, poshlady@bigmir.net, listed with the same first name but different last name, that last name was "Trimochenko", very similar to "Timoschenko". On that
website there several recognizable photos of her that other men had submitted. In her fifth letter she said she wanted to meet me and even mentioned getting a
Fiancie visa. I was quite shocked when I found out I was getting married to someone I never even discussed marriage with, much less proposed to. In her sixth letter she talked about sex shortly thereafter asked for $1150 for visa and airfare. In this letter she went as far to say that the travel agency could put
together a special package for her that includes a passport and visa, which is a lie because she can only get a visa from the US Embassy. I didn't send her
money but told her I did. She asked for $1150 but I told her I sent $3485. I said I wanted her to buy a whole new wardrobe before coming to America; she was
real excited about that. When the money wasn't there when I said it would be, she sent four "panic" emails within 24-hours wanting to know if I sent the money. Her only real concern in those emails was the money. I didn't respond for a few days simply so I could let her sweat it out. When I confronted her with the information I had found on her. She emailed me back claiming to be innocent and that someone had stolen her photos. We exchanged a few emails on her being a scammer and each time she said I was wrong and she was innocent. On her last email to me her name changed to Ann Sviridova. I wrote back asking her to explain that one and I haven't heard from her since. I've included a few of her letters and some photos she sent me.


Letters:
Letter #1
Monday, January 10, 2005

Hi Roberto !

I am glad to get the note. I am in search for ONE Man, but a man must be decent and treat me like a lady. I am not spoilt. I want to have happy life,entertainment and serious deals. All together is a real life. If you want to love and be loved, cuddle the One and be Cuddled by Her. I am a kind of. I want to have a real correspondence and want you to know I am not a girl to play bowling. I am the lady, the Partner throughout the whole life. Winter is just the time to think of our destiny, if you are alone and feel lack of support and care write me, Maybe God will cross 2 hearts happy and blessed. Time to make the first step towards the Light Blessed Loving Future...No matter which country you live in, no matter if you are poor or rich, I need a man with rich inner world, not money. Waiting for your photos, Anna

Letter #5
Monday, January 17, 2005

Hi Roberto !

Darling, thanks for care of me, I feel really good, as I feel that I'll meet you soon. I do want to meet you, I dream of you and hope you dream of me too. First, I want to tell you that I've addressed the Embassy in Kiev and they told me to address the Travel agency, any travel Agency to arrange the international
passport and order the ticket and only then the Agency will call them and make an appointment and let me appear in the Embassy, there's no admission without
the appointment in advance, there appointment can be only through the Travel Agency, So for now I have to address the Travel Agency and start arranging the
passport, after that I'll have to order the fly ticket on the date we'll need and only then the Embassy will admit me and I'll have a kind of conversation and I'll
show them the grounds to open this Visa, the ticket to the USA will be the grounds for it. They told me about it themselves. The only possible visa to go there is the Tourist Visa, as the Students' Visa is for students only, but I'm not. The Fiancee Visa is able to be open only after the certain period of time that
we've spent together, it means, that we have to meet first, to take several pics and to collect the letters we wrote each other. So, it's impossible for now. Also
they assured me that there's no problem of getting the Tourist Visa B-2 to go to the USA. Also they told me that at the Embassy I'll have a conversation and
sigh the specific paper, prohibiting me to work or marry anyone for three months I'm going to stay there. I hope I'll stand this period by your side and we'll
spend unforgettable time and make a lot of pics and then I'll be able to address the Embassy for the second time for obtaining the Fiancee Visa. Darling, I
want to meet you very much and I'm very serious with you and want to create my own family with you... I love you and want to meet you, Anna

Letter 6
Wednesday, January 19, 2005

Hi Roberto !

I've missed your letters, Wish to meet you asap to be closer to you. Darling, I want to find my soul mate and be treated like a lady, not like a sexual object.
U must know that I don't need a rich man with much money, I need a man With a rich inner world, kind heart and pure soul, YOU. The best way to know what we
are and how we match each other is to look at each other's eyes and everything's clear. That's the way it is!!!! I'm longing to be in your arms, to take refuge in the sound of your voice and feel all your tenderness to overcome in me. Now I know why the birds are singing, why flowers bloom every day, why the wind make to dance leafs and why stars are always twinkle in the dark. It's to greet you. To walk at the rate of your walk, to smell what you'll smell, to see what you'll see and to feel what you'll fell will be at each moment a way in search of happiness SEX will be the entrance, and spiritual understanding and love
will be the last goal which will be established after many years of mutual devotion. Darling I want to meet you the sooner the better. As for the distance it is not the problem, I'll fly to you on the wings of happiness. Darling I went to the travel agency and they said that they'd be able to arrange me the international passport, the Tourist Visa and the fly ticket to the USA. An arrangement takes about 20 days. There is the special trip package that comprises the passport and visa arrangement and ordering the fly ticket. The whole stuff of papers arrangement costs $1150 US. Honey I just try to imagine how it will be our first meeting. But I'm afraid that this sum of money is very huge for my family. Sorry, but I have no rich friends or relatives to get such money. I know that I shouldn't ask you for money, but I think there is no way out. Your right to decide, I just don't want to lose you & I'll never betray you honey. So darling, if you are able please help me reach you and I'll give you all my love, tenderness, care and respect that I've got inside. I'll be tremendously grateful to you. The sooner we see each other, the sooner we'll decide what we're going to do in future !!! No matter where we are in this world, we laugh and dream under the same moon. My love will travel to the ends of the earth to find you and keep you safe, warm and happy - just as your love comes to me and warms my heart with thoughts of you. If you were able to help me, I'll be tremendously grateful to you. Sorry for disturbing you, but I'm fully taken aback, astonished, frustrated.I even can't guess how many problems and troubles await us. I hope you're stronger and lend me your shoulder to lean on. I can't stand this torture any more please, help me. I do care of u and wanna see u as soon as possible, the sooner I see you the happier I'll be. You've lingered in my mind and my soul and it's impossible to pull u out of it. I'm astonished. I've never thought that it's so expensive to be happy!!! I hope you won't betray and help me to reach you. Your Anna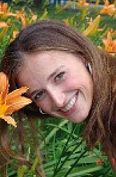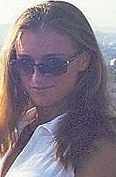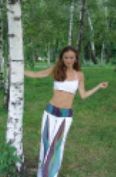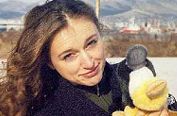 ---
Ekaterina/Natalia(Natasha) Prokopeva (Tyumen, Russia)

I am a 42 year old man in Phoenix AZ. I was contacted by Ekaterina on Match.com. Her user name on Match.com is fier2005. I cross-checked the known scammer blacklist and have come up with the names Natasha/ Natalia Prokopeva from the city of Tyumen Russia who has several matching pictures on the blacklist. The list saved me from a scam, because I never got involved with the girl. The e-mail address she is using is fier2005@yandex.ru Good
luck... Jason!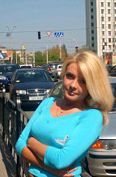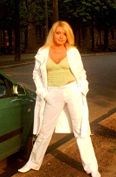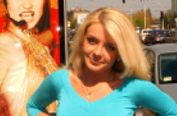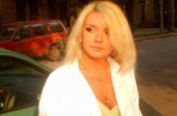 ---
To send your own story, please click here
Click here to support Black List
READ ALSO: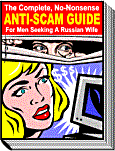 Met a Russian woman over the Internet?
Thinking about finding a Russian wife?
Russian woman wrote to you? Don't move any further until you read The Complete, No-Nonsense ANTI-SCAM GUIDE For Men Seeking A Russian Wife. Too many men were caught up in a scam and lost great deal of money - want to be one of them? Ensure your safety and peace of mind - read the ANTI-SCAM GUIDE.




Scam-free search - GUARANTEED! - Looking for somebody truly special but have had it with scammers and scam agencies? Let professionals to do the job for you.

The Universal Crib On Finding A Russian Wife - the most compressed, step-by-step guidance on finding, courting and marrying a Russian woman.
Dating Scams - The real picture of international introduction industry
Reliable Dating Services - where to look for a Russian wife
The shocking truth about Russian Brides - E-book by Marina Smiley. Find out things about Russian brides that marriage agencies will never tell you.
Why Russian Women? - If you decided to find yourself a Russian wife, you would be inundated with questions of the type "Why Russian Women?" from everybody you cared to share your idea with. Surprisingly, every Russian woman you are writing to will ask the same question: "Why do you want to find a wife in Russia?" After a while, you might start questioning your own sanity in doing the thing which everybody, including your dates in this Internet rendezvous, consider strange enough to request explanations. Here you will find some ready-to-use answers for your family, friends and Russian women you are writing to.
Cheap Russian Translations - Russian-English/English-Russian translation: fast and comprehensive. You are not sure she understands what you mean? Translate your letter to Russian! Reasonable rates and highest quality.
---

JUST RELEASED! New E-book by Elena Petrova:
"How To Find And Marry A Girl Like Me"
Comment from the reader:
"This may well turn out to be the best purchase I have made... I hope not too many of my competitors find this book!"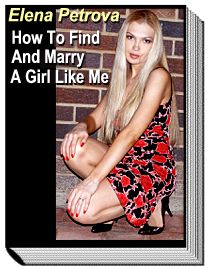 Discover how to find, court and finally marry a beautiful Russian woman!
This is the only book written by a beautiful Russian woman married to a western man - for more than 5 years! - and who is also the owner of a highly successful Internet dating agency.
Find out once and forever what Russian women are really looking for, why they are looking for it and how you can give them exactly what they want!
Get responses on your letters to beautiful Russian women - 9 out of 10, GUARANTEED!
With "How To Find And Marry A Girl Like Me" you'll learn knock-out techniques that will instantly boost your success rate in dating Russian women - online and in real life. You will have more beautiful girls that want to be with you than you can handle!
And not just ordinary girls! They will be beautiful, intelligent, but most of all - honest and sincere! You will be the one to take your pick!
STOP wasting your time and money in search for a Russian wife... Get it done - painlessly, easily, and certainly! Moreover, have lots of fun along the way!
Yes, you too can marry a girl like the one on the picture... Click here!
---
New e-book by Marina Smiley (the author of famous "The shocking truth about Russian brides"):

"Sex and Love With Russian Women"

Discover where so many guys fall short when visit their girlfriends in Russia;

Learn how you can dramatically improve your success with Russian women and win when others fail.

Most intimate questions answered by a Russian woman - Medical Doctor.
---
Comments, suggestions? We want to hear from you!
Click here to Contact us
Seek a reliable Russian Dating Agency? Why not check www.elenasmodels.com - RECOMMENDED
---