---
Anja Mjagkaya (Sverdlovsk, Lugansk Region, Ukraine)

This "woman" is one of the most astute scammers of the many I've met. I am Louis, architect, beach hotel owner in Costa Rica, early 50's. I met Anja at www.Adultsingles.com her ID: D327693. Just in her second letter she was madly in love with me. She said she was studying design at the University. I inmediately became suspicious, since I have experience with scammers. But I followed her game and invited her to come to Costa Rica.
Here is an excerpt from her second letter:
If you are I'd love to start this voyage full of love and passion. We'll be the greatest couple in Costa Rica. I've found the about the visa and was told that it's made during about three weeks. I hope it will be no problem with it. It would be great to speak over the phone with you, but can you please call me on Sunday the 24th of June on 8 p.m. my time? Tel.38 0642 497837. I hope so,
With tender kisses. Anja.
Visas for Costa Rica are given at the Consulate In Moscow after booking an appointment and are instantly given.
I sent her $50 by Western Union which she requested for writing.
I received the following information from AdultSingles:
I will give you some information about how our agency works. Our service is absolutely free for women. You may look through our database. And a lady may write letters to a person. She writes letters through our agency. She doesn't have to pay for it.
Anja's reply July 2:
I have got the money. Thank you very much for your help with the correspondence. I paid for the service. They charge me $4 a letter
Four days later, July 6 she requested more money for emails. This is an excerpt of her letter:
You see, Louis, we write each others letters and I even didn't notice how the money you've sent were spent to pay for the service:( But I need to pay again for them. Will you help me?
Then she requested money for international passport to come to Costa Rica:
I need the international passport. It's made during a week, and no problem with it. But what worry me it is its price. It costs $100. I really can't pay such sum
I contacted lawyer Michael Muinov from background checks. Here are his 2 replies: July 16 and July 9. I did not mention Muinov to her, but I told her the Russian Ambassador In Costa Rica could not find her address.
Dear Mr Louis ,
Sorry for delay, but I was working by your request. I've a lot of requests now, so excuse me.. I've re-checking the person named Anja Mjagkaya, dob july 8, 1978. Unfortunately, she is not real. Sverdlovsk is the small town in the Ukraine. Address "ap29 building 60A Proletariata, DonBassa Block" is UNREAL. This person is not present, so she can't be a design student at the University.
Sincerely,
Michael Muinov
BASIC BACKGROUND CHECK RESULTS
Something is wrong here. I can't find person named Anja Mjagkaya, dob 07/08/78 in Sverdlovsk (Ukraine) Her home address "ap29 building 60A Proletariata, DonBassa Block" is UNREAL. Probably, She is UNREAL person. I think, she is a scam artist. Her phone number 380 642 497837 belongs to male named M.Sokolkov, living by address str. Kalugina 11-16, Lugansk, Ukraine. So "she" is from Lugansk city not Sverdlovsk.. I advise you do not contact with her.
Sincerely, Michael
In one of my letters I told her, just to test her reaction, a friend of mine had been scammed and that I deeply disliked scammers. After that, she invented this letter:
Dear Louis!
I will tell you the truth now. I was ready to come to you, but some weeks ago I've met my acquaintance, former classmate. She told me the horrible story, which happened to her. She corresponded with the man from Germany for some months and he invited her to come there. Everything was alright between them when they corresponded and he even "fell in love with her", as he has written. He helped her with passport, visa and sent the tickets. But when she came there he sold her to the brothel, like a slave and made her to work as a prostitute. After a week she managed to run away from there, applied to the Russian embassy and finally came home. Maybe that's why I've told you that I am in Sverdlovsk. I have a Granny in Lugansk and I spoke from the tell of my friend. As for the address, I am amazed even more than you, because it's really mine and I do not know why the Russian council has told you about such a strange thing with it.
After this letter, I wrote her several others insisting her to reply and never heard from her again. Attached are some of her photos. I would greatly appreciate your publishing this report for the benefit of all.
Thanks,
Louis
---
Dana / Maria - Stella Maris Agency (Sevastopol, Ukraine)
Just noticed on Adultsingles.com that Dana Sevastopol, D238962 has posted her profile under another alias, Maria, D393403 person. Maria Sevastopol. She is one and the same, and quite good at her game. Who knows what her age and real name is, and works out of Stella Maris agency with no website.
I doubt if she really exists.
Beware.
TK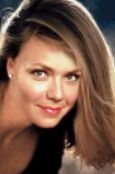 ---
Donbass Translation Center (Mariupol, Ukraine)
The girl I thought I was writing was named Lena but I am quite sure that there was no girl. Just a bunch of scammers posing as one using the front of a fake translation agency called the "DONBASS TRANSLATION CENTER". The scam seems to be run by a guy named Victor Apov with support from another named Dmitriy Sorochan. I found the "scam bait" through the Absolute Agency web site at profile ID A828075. I also found a different profile there with a different picture but the exact same description at A997105. Both were gone last time I looked, but I've seen them go before only to return a little later. The description they use starts off like this:
"I am Lena. I live in Mariupol, with my mother, father, sister and grandmother. I love my relatives and my sister the best. I feel that once I should to leave my family and to find my own husband. I like reading and watching TV and I have a lot of interests. I have a little kitten. It is very puffy. Now I feel that my heart is waiting love and I decided to find you myself." If I had paid any attention to this black list before starting to write her I never would had been scammed for all the usual "symptoms" were there and easy to spot. She was in love by the second letter. She suddenly got very sick. Etc.
Here is the second letter I received - about a week after the first one:
"Hello,my dearest ,my darling ,my sweet <my name>!!!
At last I write a letter to you,I am happy because when I write for you I feel that you are near to me that you are not at the other continent but just have gone to other city ,this way of communication will make me crazy some day. I have not written you so long I beg you to forgive me .I was down in hospital with my kidneys .They say that I must have been caught a cold and got the complication ,So I was ill with nephritis .To say true the pain was AWFUL and IMPOSSIBLE ,I could not even stand up, even move, even cry, even whisper. I was that night at home alone and woke up in the midnight because I felt unbearable pain in the lower part of my back I lied in this position till my mother came after work in the morning. I have just lost my strength with that pain and did not feel anything, I weakened .Next three days I was in hospital and I do not remember anything .But when I woke up the only thing I thought was YOU. My dear I was afraid that you will take offence on me that I do not reply ,I was afraid to lose my only friend ,I was afraid that you can find another girl ,you are so nice and cute ,you are so generous and open ,so this would be easy for you .I am sorry but I really could not answer you .If you remember my last letter it was gloomy because that day I felt myself badly yet. I hope ,I really hope that you will answer me because I need you .I am crazy that I felt in love with a man whom I even have never seen but this is true I believe that my sincere declaration won't repulse you. I need you ,I feel that I want to be near to you all the time, every hour, every minute...I am sure you can give what I need ,your respect, your tender, your care ,your attention, your kisses, your eyes.... I hope I am forgiven and that you are not still angry. So I am waiting for your SOON reply ,please don't break my heart and write to me with any reply!!!! Here I stop ,my dear <my name>!!!!! I send you the most affectionate kiss that I can !!! My regards to your children if they know about me something. I wish you all the best and I keep hope that you will write me back. Yours and only yours Lena!!!!" Nephritis and kidney problems?
I am still a little in shock that I believed such rubbish. They even made a blunder by mentioning kids I never said I had but she covered in the next letter when I mentioned it by blaming the translators. After a few letters "she" suggested that I ask the Donbass people about paying for her to take English classes. They said it would cost $275 a month and I eventually sent them $225 thru Western Union after making what I thought was a cautious move at the time by having her pay $50 of it at least at first. But since it was the Agency that was fake it didn't matter much. They just got a little less out of me. Thankfully before I sent anymore payments I started catching on. And my fears were confirmed when I found this site again and started reading through some of the other scam reports. So I was prepared when they decided to up the stakes a bit by claiming her father had a heart attack, it would cost $1200, and she and her family had only been able to collect $430 so far. Yeah right! I responded with a nice angry little email to Apov laced with some choice insults and that was that. To help keep the slimy bastard using anyone else's love-blinded heart I attached a few pictures of the images they recently used.
Also below is some of the info Victor mailed me about his so-called Donbass agency.
Dear <My name>!
You are welcome!
Thank you very much for your attention and your interest in our lady Lena. She is very interested in you and she wants to continue the communication with you. So, if you want to help to share the charges with her you are welcome and it is very kind from your part. If you are interested in our service and prices, please see: attachment. There you can find the information about the educational service and the prices. As for the web site, we do not have it, as the plurality of our clients are Ukrainians and they do not need to look up in the internet to find out about us. They visit us and we propose them our range of services. To our foreign clients we can propose the same service and the same prices. Many Russian and Ukrainian people visit our Center from the children till the elderly people and we are trying to help them all the time. And the presence of the web site does not mean anything for our local people as unfortunately, internet is not widely used in our country. Because of the law living level.
Awaiting your comments,
Respectfully yours,
APOV VICTOR.
Dear <my name>!
You are welcome!
Thank you very much for your kind attention and your interest in Lena. I know how much she is interested in you too. If you want to pay the part of the total cost for Lena's English courses, you are welcome. I know how much she wants to study English. Michael, you are write, to use the via Western Union transfer it is enough to indicate the country, town and the name of receiver, not more. You know that Lena's full name is Slepova Lena. I am sorry to inform you, but for the present moment our credit card is unavailable, so you can transfer on our currency account, if you prefer do not send money Western Union. Following your proposal, I let you know the details of our currency account, where you can transfer money.
S.W.I.F.T.: COSBUAUK DON SAVINGS BANK OF UKRAIN/KYIV DONETSK REGION OSB N 5403 ACCOUNT NUMBER US2-218 RECEIVER: SOROCHAN DMITRIY
And I am applying you the transit accounts: So, you may transfer through the one of them: COUNTRY BANK NAME AND CURRENCY ACCOUNT NUMBER S.W.I.F.T LOCATION USA BAVKERS TRUST COMPANY USD 04-095-334 BKTR US 33 NEW YORK, New York USA THE CHASE MANHATTAN USD 001-1-194057 CHAS US 33 BANK N.A. New York USA CITIBANK N.A., USD 36128911 CITI US 33 New York USA AMERICAN EXPRESS BANK, USD 731919 AEIB US 33 Ltd, New York
If it is necessary for you to indicate the name of receiver, please indicate my assistant Mr DMITRIY SOROCHAN.
A guy from Philadelphia, USA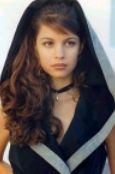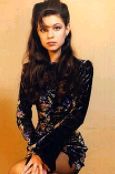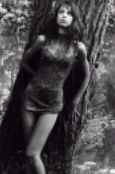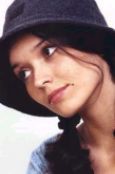 ---
Center of Introduction agency (Bishkek)
Back in the summer of 98, I began writing to Marina Sidorenko of Bishkek. We met by means of my instant ad placed with the Elegy agency of Kalamazoo NY.
I was "the only one" writing to her and vice versa, paying to send email via the Center of Introduction agency in Bishkek. We spoke frequently at her work in a Law firm in the same city. Within a few months I traveled to Bishkek met her family and she accepted my proposal of marriage. We celebrated our introduction formally with cake and wine in the agency offices.
We ran into many problems, the need for an exit visa, her mother's serious illness and even her own stay in hospital. The British Embassy would have to be paid the settlement visa fee in cash in the local currency. Naturally, I sent money to provide for all these things as well as gifts and medicine. Though I was a little put out when the agency said they could not get a message to the hospital, it seemed a small thing to ask.
By April it was finally possible for her to join me, she needed to visit her mother for the last time and we discussed her plane ticket, I was confident enough to wire her the money and that was the last time I heard her voice.
From then until August, I tried in vain to find out what had happened to her, her employers and the agency told me of another relapse in her mother's condition but they could not be contacted, the telephone was disconnected. I tried to enlist the help of anyone and everyone in my search, to no avail.
By July I began to realize that something was deeply suspicious, one of my "helpers" managed to trick her employers to admit that she had left the country. Worse still, I was then to find out that these employers were bogus, Marina had been employed by the Center of Introduction and I had been telephoning and sending gifts to her at the agency address for a whole year without realizing!
Then the bombshell, finally an email from Marina (or someone pretending to be her), she was so sorry but her mother's illness had occupied her every day, but now she was recovering and we would soon be able to be together. But something was strange about the routing and arrival time, I checked and found it had originated in Seattle. I waited, then challenged it, she offered a brief apology, something like canceling the newspaper delivery.
I contacted the Elegy agency but they could say nothing, nothing that is until they made the mistake of revealing the truth about Marina's employment and another fiancИ, to a third party. Slowly it was dawning on me, that the agency that I had been paying a year for correspondence had given me the hospital stories to cover for their colleagues other visitors. The illness was fictitious and I had no doubt been financing her meetings with other men and lining all of their pockets.
I began to act, first by reversing the final wire transfer, I actually got the money back, which astonished everyone but me, I knew that Elegy and their partner had overreached themselves. They were on the back foot and had frantically arranged a lawyer to prepare a whitewash report for them, their own Ministry of Internal affairs was on the case and giving them a hard time.
Finally I took the step of filing my report and evidence with the IFCC and Scotland Yard in London, for good measure.
Final note: In spite of catching their partner red-handed, Elegy has failed to live up to their stated policy on fraud, the Center of Introduction is still a member of the Elegy/Flamingo Marriage Agency Association. Elegy maintain that they were not obliged to "give away the personal secrets" of their partner's employee. So much for customer service.
Jeff Mowatt

---
Elena Kruglova (Tyumen, Russia)
I'm a divorced 49 yr old white guy in Montana. I posted a personal ad on KISS.com and received a response from 'Elena' within a week. She attached the picture dated 7/14/01. Being a rookie at both the Internet and online dating, I was flattered that a young, attractive woman would respond. Her profile on Kiss.com was 'no longer available' and when I tried to email her there-the 'box was full'. However, I continued the correspondence, making very clear my conservative Christian beliefs. The responses I received were in some cases, carbon copies of those posted by both Jon and Pyrosyrus. I'll do my best to put them in order in the body of this message and attach all the pictures. I began to become suspicious when I noticed that the pictures were obviously taken professionally and had #'s [eg, 4 .jpg]-where does a poor Siberian waitress get money for many professional pictures? I became curious enough to download a tracer program and ran both the email address headers the messages had come from. They both ended up coming from somewhere near Frankfort, Germany!? Anyway, I thought I'd have a little fun w and noncommittally asked how she got to Germany and who her photographer was... Funny thing is, I got a followup email a few days later from the same [2nd] email address elenakrugl@pisem.net with a different pose in the same wet Russian-lettered T-shirt. I had sent my phone # along about the 4th email, fortunately with a PO Box # rather than my street address. I received a 30 second phone machine message this past Sunday 8/5/01 from a very sexy-sounding 'Elena from Russia' delivered in very good but heavily-accented English-I only wish I had been able to take the call in person. It does make me a little uneasy knowing that I was dumb enough to give out my phone # like that.
NOTES: Only reason she sent me an email in Russian that I can figure out is that I went to the Pravda site, copied and pasted a few paragraphs from the headlines and sent it to her in my 3rd letter. I have no idea either what I sent or what she wrote back in Russian...
Notice in # 8 the dramatic change in English usage, even though she claims she wrote the poem..
#9-here it is-the bite for $ 270.00 for the visa-good thing I am financially challenged at the moment-
The final note is this-DO NOT GIVE OUT YOUR PHONE NUMBER TO ANYONE YOU MEET THIS WAY UNTIL YOU KNOW IT IS NOT A SCAM....this is the voice of experience speaking.
Hi my friend Dean.
I am glad that you have answered to me. I did not think that it will be so soon. Well believe me I is glad to this. I want to tell you about myself. My growth 168 Centimeter, weight of 57 kgs. I was born on August 10 1974, in perfect family of two fond each other people of my father and mine The mothers. I live in city Tyumen. I love the city. My city is in the middle The Siberian woods. On January 1, 2000 number of the constant population of Tyumen Has made 556 Thousand the man. The area of territory of Tyumen makes 235 sq. kms. Now at us summer. Around there is a lot of greens, this most perfect Time in our edge (territory). But as against one summer (years) at us very severe winter. But as we To live in Siberia we to this for a long time already have got used. My favourite season is spring, When the nature again wakes up after winter dream, and all begins to blossom. Now at us the summer, is perfect it is time. Earlier I studied at university, and Has received good formation (education). But unfortunately I did not need my formation (education) yet. Now I To work the waiter in small restaurant. I to love to conduct a healthy image of life. Each day I rise early in morning and I carry out morning jog. I to not drink alcohol And to not smoke a cigarette. Summer I very (very much) to love float river, and winter I to go in Pool. And in general I to love to support a healthy image of life. It very much helps In life, also supports my figure. Though I live in this city I to not meet yet to myself of the friend. As that I read the newspaper Also has seen the announcement, that is possible to get acquainted with the man through the Internet, and I Has decided (solved) to try. Fortunately I at work have computer, and I have asked The directors to take advantage of him (it). And it (he) has permitted (solved) me to use him (it) no more than one Hour per day. I liked your structure and I have decided (solved) to write to you. When I wrote You I did not think at all that you will answer to me to me. I am very glad to receive your letter. Write to me about itself. I wait for your following letter.
Yours the friend from Russia
Elena
Letter 2
Hi my dear friend Dean!
I am very glad to receive your letter. Your letters heat my soul. Today is bad weather since morning, blows a strong cold wind. Mood is bad and only hope that I shall see your letter warms me in this day. I want to tell you about my childhood a little. I was born on 10, August, 1974. Mom and father loved me very much but brought up me rather strictly. But I am grateful them for this. I had many friends and we played with them in a court yard of our house. That's were carefree years, we lived and did not have those problems which have appeared when I has grown. I studied at school good and perfectly. I always remember my first teacher. She had opened for us a door into knowledge and due to her I can freely communicate with the people. I am indefinitely grateful to her for that feeling of human kindness that she has imparted to all of us. As I grew my point of view varied. I opened for myself much from that I did not know earlier. There were also tragical moments in my childhood. Once we with the parents were on a beach and I saw as the boy has sunk. He bathed at the large waves, large wave has covered him and he could not come up, has choked and has gone on bottom. My father has rushed to the sea behind him, has pulled him out, but he already could not be helped, he was already dead. It was made for me such a great impression and cried for several days. It was a very pity situation. Even now, after many years, he is dreamed to me. Our boys were cheerful, they offended us sometimes, but made it not for evil. And we don't strongly took offence for them with girlfriends. But our boys, as well as all man's population of Russia, have begun to drink, to smoke. Many of them have begun to steal and then have got in prison. But I don't condemn them because this is our Russian reality of life. And we are still friends with them and sometimes we meet, talk, listen to music. I like various kinds of music. When I'm in good mood I listen dancing music and when I am sad I like to listen to slow music, especially classic...It seems to me that with each letter between us grows something greater than friendship. We begin more to trust to each other, we becoming more frank. Do you agree with me? I think that our souls approach. I'll stop at this romantic note and go to lie down to sleep.
Your close friend Elena.
Letter 5
I like to sing more. I am very glad to receive your letter. I hope that you can understand my letters. Today At us solar weather and it is very wonderful. I today worked and had The conflict to my boss. It (he) has shouted at me and I was upset, I all day went With bad mood. But it that at me is pleasure in life it is yours The letters. I have not written to you. I have dog it (him) call Sharik. Yesterday with me there was a unpleasant case. I went for a walk in the evening with the dog Sharik and to me any unfamiliar people stuck. I have cried, but nobody Has come to the aid. Only mine correct Sharik was threw over them. They were frightened and Have escaped. I have gone home and has told to all parents, they have begun to calm me But I all night could not fall asleep, I was in a shock. Today I went in church and only there to me became quiet. I the christian and always I go in church. Our churches very beautiful, walls and ceilings расписанны by icons, candles everywhere cost (stand). In church so quietly and there I always I find a peace of mind. To me to like to listen as sing songs, as попы read Prays. I love your letters, when I read them I feel as we approach. We are Far apart. But it does not prevent our dialogue. Though I already thought, that It is absolutely enough of dialogue through the Internet not to understand each other more strongly. What you think of it? I would like to see you not only on a photo. But I not I know as it probably, because we very much far apart. You to me нравишься And I think that our attitudes (relations) can be deeper. I do not know as to explain It is by words. I simply feel it. Yours писма do (make) my mood high. To me It becomes joyful on soul. I want to ask you to write to me your address, I am possible I shall write to you the letter. I I do not remember you wrote whether or not, I can not keep your letters, because them can To read somebody another. My address Russia, 625024, city of Tumen, street Kirov 34-10. But I think that it is not necessary to write to me because can To steal The letter, and would not be desirable for me that ктото knew about that about what we with you we think. I I hope you me understand. I shall wait your letters and I hope that you will write to me soon. I think that Sometime we shall meet you. I would like to arrive to America, to meet With you to look as you live. I want it because I begin to understand that Between us появляеться something greater than friendship to me кажеться that this feeling Trust each other, me кажеться that is love, you seem that to me too Feel it. I wait for your answer, it is very important to me to know that you think of that that I have written To you.
Your friend
Elena.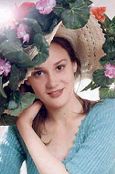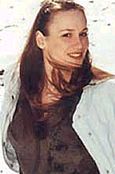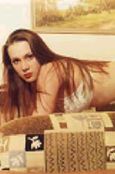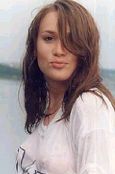 ---
Elena Volodina (Tyumen, Russia) - 1
This person is out scamming people. I was unaware of this at the time. She contacted me though Mates and Dates.com. After the initial contact mates and dates removed her from there site because had found out she has been on several sites using the photos and scam. She initial sent letters saying she lived with her mum. She worked as a bookkeeper for schools there. She said she lives in Tyumen. She ask for 315 dollars for visa to come and meet me. I did wire the money western union. She received the money and then ask another 721 dollars for ticket. She said she had an aunt that work in Moscow airport and could get a discount ticket. She said her name was Elena and ask the money be sent to Elena Volodina. She would not give an address when I ask and said she has no telephone to call on. She sent several photos of herself and one with who she said is her mum. She sent poems that she said described how she felt about me. I have attached couple of the photos she sent.
Mark, Mississippi USA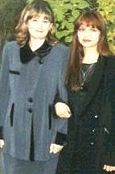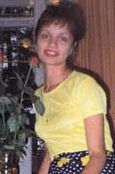 ---
Elena Volodina (Tyumen, Russia) - 2
My name is Lane, 33 yrs. old, single father of 2 girls. I caught her in time thanks to this web page. I had suspicion, because all the pics I kept getting, EVERY EMAIL, looked quite different. I told her that I spotted her story....about the 40 dollars per month, no phone at home, internet use only at work--or internet cafes'---, uncle collecting wild mushrooms, grandmothers' sauna, etc.,etc., etc..........all of it matched up......anyway, she (or He-who knows?-for that matter) STILL tries to tell me she loves me and wants to come over here.
$315.00 for a VISA
$800.00 for plane tics....from her aunt in Moscow, nonetheless
I guess that I was just lucky enough.
Here is what she gave me:
Elena Volodina
Komsomolskaia Street, 12-76
Tyumen, RUSSIA 625000

Here are Letters
Letter 1
Hello, my dear friend. I'm so happy to receive another letter from you. Your card is very warm. Thank you for beautiful pic! With every your letter I feel that you are more and more interesting to me. And every time I wish to learn more and more about you. My grandmother called me at my mother's place of work today from her village. I talked to her long time ago. Lots of things have changed form that time. Unfortunately, we cannot visit each other very often. But I miss her sauna. Do you know anything about Russian saunas? They are usually totally made of wood. There is a heating device inside where one should put the wood and to burn it. There are several middle size stones on the upper level of the heating. When they are hot you should put there small quantity of hot water. Hot steam will cover the air. Traditionally we use switches of green birch twigs in sauna. You hit another person with such switches. It is good for health. I like to go to sauna especially in winter when you may jump into the snow from sauna. The feelings after that are unimaginable. You may stay thereafter on the cold for a few minutes and you feel very warm. Please, tell me more about your mode of life. I'll be waiting for your letter.
Do You like my mum? :)
Bye, Lane Yours Elena
Letter 2
I like to read your letters very much. They give me a lot of pleasure. Every time when I receive a message from you I begin to understand that you are very nice person. Day by day I take our communication more serious. I consider that the most important thing between a man and a woman is complete trust. I hate when people deceive each other. One of the most important parts of the relationship between a man and a woman is the moment when one of them has to express his/her consent to a greater relationship. Probably you think that I'm very serious person. However it is not so. Simply I do not want to be mislead in a choice of a future husband and a lovely man. My feelings to YOU already are more than friendship. From your words I begin to understand that you are the man of honor. Your words, which you write me, touch my heart and warm my soul. It is very wonderful that the...
Letter 3
Hello my Lane. Today I had serious conversation with mum. She does not have any objections if I would go to USA. She wishes happiness to me. I had long conversations with her about you. She says that if you write such letters you are a good person. But she is still a bit prejudiced about the possibility of deceit. But I love you and completely believe you. There is a firm in our city, which deals with visa registration. They charge 315 USD. It is unbelievably high for me. But it is so! Visa is arranged during 1 month. I know also that there is Ю governmental visa department. They charge a bit less money, however such visa is prepared from 0,5 to 1 year and it is not yet known how it will work. My girlfriend recently visited Australia and she told me everything how to receive visa and to prepare for the flight. I'll tell you everything about this. You just have to listen me carefully. :) I am very glad that you want to see me. I also dream about this. I want to be with you!!! I understand that a lot of money is necessary to travel to you. And once again I'll tell you that the visa to refer to is B-2. My adress:
Elena Volodina
Komsomolskaia Street, 12-76
Tyumen, RUSSIA 625000
I do not know why I became so crazy about you. I think that it is the man about which I dreamed all my life. I want to good friend for Cassidy. She so wonderful. I'm so inspired with our future meeting that I cannot find a place for myself anywhere. 315 dollars are necessary to buy visa. This visa is valid for 90 days. We after all will have to come back to the issue of visa. Believe me now I collected all information. I am very grateful to you that you help so much to our meeting. I want to tell you that money is better to send on system Western Union. This system is very reliable and money transaction is carried out within 15 minutes. Here is information how to send money here:
Close Jaint Stock Company Bank "Diplomat"
Uritskogo st. 36, Tyumen, 625000 RUSSIA
Elena Volodina
After you will send money here the bank will tell you ten figures and you should inform me about them. I know that our relationship is under construction for trust. But we should trust each other without trust we simply cannot exist. My mother's sister works in Moscow in an airport. Mum called her today and spoke to her. Write me please what airport you will come to and then I'll tell you about the air tickets. The ticket for me will be with the discount due to my aunt. Many times I asked a question to myself: Why in this world everything depends on money? I consider that money is not the basis. The most important is when people understand each other. I can live without money. But I strongly want to arrive to you and money here is necessary. So it is obvious that money were separating us. I have a big desire to meet you, to embrace you and to kiss you. If I would have money I'll immediately arrive to you. Money is just a temporary paper. But human relationships are built forever. Now I understand that love is a strong feeling. I am glad that I have found this feeling. When I open the mailbox and see there your letter it is becoming easily on my soul. When I read it my heart blossoms. I want to sing with happiness. I LOVE YOU VERY MUCH!!!!!!
Letter 4
Hello dear Lane. Excuse me for my reproach to you when we were online. Probably I am so fast.... :( Sorry I realy can not write letters everyday, but I am trying. I miss without you and your letters... May be You want to know about me and my friends more? Do you remember girl on my old photo "fontan"? The other girl with me near the fountain is my previous schoolmate. Her name is Irina. She is a very reliable and interesting friend. She was studying history in university and now teaches in the school. My brother's name is Sergey. He is a pupil in the school. He wants to be a driver of a big track. But I believe that he will change his mind when he will grow a bit. I'm sure that he will go in science because he has very good skills in studying. I wasn't born in the city. I was born in the village where my grandmother lives now. Its name is Nizhniaia Tavda. It is situated near Tavda river. I was born in a small hospital in village where there was only one doctor with two medical sisters. When I was 5 my family moved to Tiumen. We lived in a small flat far away from downtown. When I was 20 we moved to a better 3 rooms apartment where we still live. It is my life Lane. I miss you... want to be with..... Elena

Let me know what you think, Lane
fastlane1071@hotmail.com
---
Elvira Savinceva (Kazan/Yoshkar-Ola, Russia)
I almost got scammed. I was writing to a woman out of Kazan, Russia. Funny, the address she gave me said Yoshkar-Ola! The very first e-mail should have been a clue. My mailbox said it was from a "Elena" but all subsequent letters were signed by a "Ella". She wrote me around 8 times before the subject of money came up. She wanted to come and see me at Christmas time. Visa and passport $285. Airplane tickets would cost $1,000 she said. Like the idiot I now feel like, I was the one that suggested Western Union. She sent me her full name and address. I attempted the money transfer over the Internet at Western Union's website. Now, get this story!! The transaction was halted and a customer service agent from Western Union called me. They "suggested" that I do not send any money to this woman because there has been a lot of action going her way. Two days prior, some poor guy from Everett, Washington had sent this woman $500. Needless to say I canceled the order. It sounds to me guys like Western Union is starting to get a line on some of these women. I hope they continue to warn everyone, when the red flag pops up! Thank You Western Union! Wow, a big corporation that cares, amazing! I wrote her a E-mail. She, of course, denied everything, even saying her surname was incorrect. She then went on to accuse me of deceit, being too concerned with money (WHAT?) and being with another woman. Geez, I wish I was! I never did lose any money to this woman. I was lucky. I came upon this website by accident. I started reading a letter from Bob in St. Louis, Missouri. His letter number 7 was almost an exact copy, word for word. Be careful guys, this looks like a new one, here's her info:
Full name given: ELVIRA SAVINCEVA ARKADIEVNA She will go by 'Elena" or "Ella". Her address: Proshorova Street House 32-B Apartment 70 Yoshkar-Ola, 424000 She says she is from "Kazan"
Good Luck fellas, I hope you find what you're looking for. I hope she gets what we're hoping for!!
Phil, from Longmont, Colorado
---
Irina Kiseleva of Myriad of Hearts Internet Club (St. Petersburg, Russia) - aka Alena Fedorovskaya
My name is Dag and I am seriously looking for a Russian Wife, but through my search I have been contacted by two of the people listed on your black list, sending you the information as follows: This girl was listed on your site as Alena Fedorovskaya the agency she is now using is Myriad of hearts, and her new identity is Irina. I am sending you the correspondence from her.
First Letter
Hello Dag!!
Thank you for nice photo you. I sorry be late with reply and thank you for reply to my ad. I speak and write English pretty good, but not perfect. I learning very fast. I do not have a computer at home. I can not click to hyperlink either. :( I use agency to send and receive e-mail. When I not able to reply quickly, this is problem. Please not worry about I forget to you ok. I am look for a sincere relationship. Men my country are mostly drunken or do not want to make commitment and to have family. I only 23 years, but I very mature and I help with home of my parents and my brother.
I would like to start a new life and have family of own. I speak to my parents and they wish best for me, but don't believe its possible sometime. They think I silly find love on internet. They think no man in other country will send for me and that man only to play internet. This has not stopped me. I have talked with agency that can make for my documents, visa, tickets, etc. This my dream! :) I told my father of what I planning, and costs, and he cannot afford for costs. Agency can make for me visa and plane fair under special program. It called foreign student exchange. I would be allowed into foreign country for 3 months. If I become married or obtained a work visa, I could stay longer or always. I don't want to scare you away with marriage of course. :) But I want to be sincere and honest with you of what I want in life, and hopefully, we match. I think i need only look in you eyes once, and I think then I know for sure :~). If it not work for us, I would atleast make chance meet you and try make a life

I hope that you sincere. I would love to meet you. I have enclosed a photo for you.

If you are sincere with meeting me and want woman with good value and respect to you, and to know her place as woman, I would hope that you reply to me again, and that we can meet very soon. I don't have any doubts or hesitation about my choice to make this step in life. I know this what I want. And if could, I would leave today to meet for you if I could. :~) I also ask if you interest me, that you not to write for other girl. I not very jealous, but I give all my heart and effort to decision and want same from partner.

I am client at agency that can help me with leave Russia. I have cousin who work this agency and am wait for hope to meet my soulmate and leave very soon. Once my account pay, I can leave less 2 weeks. So you see how to serious I am I hope.

Please send me you address, and all name. I would like try send to you a souvenir from my country. Where exactly you work? Do you have telephone i can to call. I do not have phone, but I may have chance to use friend's phone or phone at agency. send you number and I will try to call you soon.
Love Irina
_________________________________________
Myriad of Hearts Internet Club
Gerasimova St 101, 2nd floor
St. Petersburg 871331 RUSSIA
--------------------------------------------------
Svetlana Morozova
Account Manager
--------------------------------------------------
Pavel Alekseev, President
Please contact Myriad_of_Hearts for more information

Second Letter

Hi Dag :) thank you for very nice letter. i was hope you send telephone i can to call to you. :o))). i glad you are sincere!! I really want meet and hope we find happy future together. In begin relationship, I want to tell to you all. So I start with let you know about problem with my account and process is come close to deadline. I not expect you help me pay to process so that we to meet, but i hope you to consider if it really you want meet me. Well, more information me. I am 23, I've never be married and I not have children. I live city St Petersburg in Russia with parents in apartment house. I have a dog I love very much. She is very pretty and cute. I do not have a computer or telephone at home. My father is supposed to buy telephone soon but it is big investment in Russia to have own phone. I use my friend telephone when I can. It's not easy for me to get around. I have no car, and life here not hold many promise.
By nature I a very romantic person and believe in real love. I looking for my soulmate and I know that if search for real love I will some day to find, even this way on internet J. I optmistic and I have good sense humour, I full of energy and love and ready to share my life with someone special. I am raise be comit to one man. I would like find a man like my father and with his value. Although many young man try talk to me, I am more interested in a secure man who is knowlegable, kind, loving and true to me. I will never leave a man like this, not matter to some age or looks. i not this shallow.

My country condition much different than yours. A woman is not common to leave man. Its usually the other way. And the woman goes on for a long time after by herself. with meet you, I am not seek citizenship in US. I want to be happy like any person else. I want chance in life to be a good wife with good family. I can be very happy with husband who love me no matter age. I just expect that he respects me and loves me and family and take me out sometimes :~). But mostly, I want to serve my husband as he probably works really hard to support me and family. I don't like games. and I not play games. I am very honest and considerate. I have very good heart and I dream alot about love. Each night I hold my Teddy. But now I want hold my man. :) I want to spread wings as woman and I want to do this with man who will love me and protect me always. I know I be taking my chances with a new man, but in life we can find no happiness unless we are willing to take chance. So I guess you can say, I have to trust that you w

I not looking for casual friend or penpal. Correspondence is expensive for me and so I take it very serious. I do not want play on internet. I want to start my life with partner. I don't know what else to write you about myself. If you have questions, I will answer to my best. Please remember, I cannot always reply very next day. E-mail is expensive for my poor budget, besides, I hope we can save some conversation for when we should meet or that I may to call you sometime from friend's or agency. :) You can ask me everything and we can be together building life, a family and fulfilling our dreams. I get so excited about this life. I want you to think of me as I think of you. We do not have to be apart. Why should we? Life is short. I want as many years with my partner as possible. Your heart will tell you. If my fate, of what believe to be fate is correct, your heart may belong to me even now... ;) Am I right? :) When I am with you, I should tell you, that I will not let you go easily. If you are good to me

There is way we can to meet very soon. In my process, I can obtain visa and obtain place in student exchange program to meet you in you country. My process is 1850 usd. I have not to prepare for this cost. It is almost impossible for income in Russia make this costs. :( I only to hope you able help me with agency cost. :) i receive cost of living check after 30-days from program for 1100 usd, and then for 2200 usd next 30 days. I can to repay you with stipen fund once I arrive. If you want know more about process, i have agency send to you details. My deadline to process is come soon and i hope i find right love, because i ready to leave russia now. :)

With all love, Your Irina

_________________________________________
Myriad of Hearts Internet Club
Gerasimova St 101, 2nd floor
St. Petersburg 871331 RUSSIA
--------------------------------------------------
Svetlana Morozova
Account Manager
--------------------------------------------------
Pavel Alekseev, President
Please contact Myriad_of_Hearts for more information

Third Letter

honey send to me you telephone. i would like try call to you. :)

Love your Irina,

_________________________________________
Myriad of Hearts Internet Club
Gerasimova St 101, 2nd floor
St. Petersburg 871331 RUSSIA
--------------------------------------------------
Svetlana Morozova
Account Manager
--------------------------------------------------
Pavel Alekseev, President
Please contact Myriad_of_Hearts for more information

My Letter to the Agency:

Dear Sirs.

I am communicating with a Russian girl, that states she is using your agency to send and receive mail, and I saw from the bottom of her mail that it was possible for me to request information through this Mail.
Her name is Irina and she is 23 years old her A
As you know it is a very difficult thing getting to know somebody through the internet, as I have decided that she might be the person i could spend the rest of my life with, I hope that you as unempirical third Party could give me some information. DON'T TAKE ME WRONG I do trust what she tells me in her mail, she has been very straight forward in telling me about her situation and her intentions, but she is talking about flying out here to meet me after we get to know each other better, as she would never get to know somebody 100% on the Internet, I find it to be my obligation to make that first trip and to meet her on her own ground in presence of her family and friends, not having her come here to a future she knows nothing about. I am a very trusty, loving and honest person, and nothing would happen to her if she did come, but the fact is that she can never be sure about that until she meets me in person.
I am very serious about getting to know her better and it is important tome that she can understand that I Am a responsible person that puts her and her safety in the first line.
I would please ask you to help me getting to know her better, by giving me some more information, and please for you to help her to be able to communicate with me as much as she likes, for us to get to know each other better fast.
If it all turns out well I will soon fly out there to meet her and hopefully I might meet you in person as well to be able to return you the favor you dome helping us out.

Best Regards

Dag Aanby

P.S She asked me for my address and Phone, and I forgot to put it in my mail to her, could you please give it to her.

Dag Aanby
Peru
South America
The Answer from the Agency:
Dear Mr. Aanby:
I'm not sure if you received our letter. Here it is again. Your inquiry is quite acceptable. To protect our integrity, we do prescreen e-mail being sent out to gentlemen, for accuracy in various information's, such as age, photos, etc. I can assure you Irina is a very honest and sincere young lady. Quit mature for her age and she wishes to meet with you. We can vouch for her in that regard.
My name is Svetlana Orlova, account manager for Irina Kiseleva our client. Irina's account costs is $1850. This will cover all of her legal documents, visa and travel costs.
Please be aware that Irina has a deadline of August 16, 2001, to begin her
process to your country, otherwise she will have to reapply. To reapply, her
process could take between 6-10 months to be approved again and there is no
guarantee that she would be approved once again. Irina is currently preapproved and can be made ready in 5-7 working days time from start of
process. Because she is quite close to her deadline, if you decide to make
payment arrangements, please inform us right away via e-mail, and we will
forward you the information to make payment arrangements.

Meanwhile, we will need the name of the International Airport you would need
Irina to arrive to. Once we retrieve payment, Irina will be processed and
ready for travel to your country within 5-7 working days.

For your convenience, I've included a breakdown of cost below:

*******************************************
Service Description Cost
Open Acct Preparation of New Account 300
Visa Enrollment Foreign Student Exchange 200
Qualifying Process Process confirmation of physical test, interview and background checks 100
School Registration Enrollment to school w/30 day waiver to attend 300
Airline fee Tickets to any International Airport 700
Misc/fees Embassy, E-mail and various other process fees, etc. 250
CURRENCY = U.S. Dollars Grand Total 1850
*****************************************************

Irina will arrive on Student Visa status. However, she will not be obligated to begin any schooling for 30-days. This means if you two would like to become married or engaged and reapply for marriage visa or fiance visa it will supercede the restrictions of student visa. Irina is looking for serious relationship with you of course. She does not expect more than that. Our process is simply avenue to put you two together. Do not worry, we will be sending many instructions, along with all of your options as packet with Irina, both in English and Russian language.
If you have any questions, please feel free to forward them via e-mail.
Sincerely,
Svetlana Orlova
Account Manager
______________________________
Myriad of Hearts Internet Club
Gerasimova St 101, 2nd floor
St. Petersburg 871331 RUSSIA

Pavel Alekseev, President
Please contact Myriad_of_Hearts for more information

My Answer to her:
Dear Irina.
I have read your last message and seen the Photos of your family, your mother and Father seems like very nice people, and they must be really worried about the fact that you are wanting to rush out into the world in a hurry. I must tell you that this to me seems like a Dream come through, but as they say everything starts with a Dream.
From what i can figure out you are all that a man would want in life, and I really would like to meet you in person, The agency has sent me your profile and I can see from that that you only have until August 16th 2001 to be able to accept your student visa. I have something to say to you regarding this, I am a man of recourses, and when you need to travel I think that the right way for a girl like you is to travel with the man that you love and want to spend your life with, with the blessing of your parents and MARRIED. I say this because you are young and beautiful and I know that you traveling just like that will greatly affect your parents and that is one thing that you should try to avoid. I see from your last mail that the agency has not yet given you my address and Phone number.
I have some questions for you that has nothing to do with our future relation but it is for me to get a greater view of the situation, tell me the student Visa is for the USA am i right, I live in Peru and you will not need a Visa to come here, being a Russian citizen you have the right to enter as a tourist for 3 months without a visa. I really am sincere in this and I would like this to work out in the best way for all parties, I have my own house here in Peru one in Sunny Florida USA and another one in the Canary Islands, and i spend my life living between all of them, If you were married to me you would not have a problem with Visa to any part of the world and the Urgency that you have with the student visa is not relative in this case If we are to be together the most important thing is to do things right, I think that I should be the one traveling to see you and get to know your family or more important for them to meet me, and we should afterwards leave Russia together married with the blessing of your parents and with the security that they are all right.
I am saying all this because I really think this could be the best thing happened to me in life, and I do not want to spoil it by rushing into all this, If you where to travel as the agency say in the end of August you would arrive to a new place where you do not know anybody and you will be arriving in the middle of my companies sales campaign for the winter season where I will be traveling all the time out of the country, and where you will be prevented from accompanying me because of your limitation of your visa. and the last thing i would do to you is bring you here and then leave you all alone.
If you have financial difficulties in Russia when it comes to being able to communicate with me and so on this is no problem I will help you out with all that, Believe me I am not saying this for the US$ 1.850,00 that the visa and other arrangements will cost, I spend that kind of money on a weekend out of town.
This is all to make sure that we do things right.
I do not know if you agree with me but I would like to hear your opinion on this and fast for me to be able to make arrangements to provide for you in Russia.
With lots of Love Kisses And Hugs.

Love
Dag
These are only some of the communications I have had with her and the agency, but it is the part that gets down to the money. I never did send her any money due to reading your Black list just after getting her last mail. Thanks to your site I have saved myself a bit of hart ache.
Best regards
Dag Aanby
---
To send your own story, please click here
Click here to support Black List