---
I wish I had known about your anti-scam guide book and Internet site before I contacted Elena Kirienko. I now see that I am at least the second man she has cheated, and I bet she has scammed more than two. I contacted Elena Kirienko; she currently has an ad at bride.ru. Elena is good at what she does. She asks deep personal questions and the answers you give answers are just what she is looking for, no matter what the answers really are. The subject line for all her letters are "FROM OMSK WITH LOVE" but alas, it's really from Omsk for scam. I sent her a total of $1800 US, in four different Western Union money wires. As much as that is, it is the heart that hurts the most. Anyone who has ever seen the American movie "The Sting" will remember that in the movie they slip a small sting on the 'mark' first, and they package it in such a way that the 'mark' does not know he has been had on during the first sting. This is exactly what Elena does. She will request money to go to Moscow by train. In Moscow, she claims to have a travel agent and the ability to obtain a tourist Visa to USA. The 'mark', in this case me, pays for the alleged trip without even knowing he's been had. On her 'return' from Moscow (contact stops for about a week) she claims success. Then comes the request for the plane ticket money. If the sap is in love, he complies willfully; he (I in this case) has become blinded by love. Elena is very good at playing her role, saying exactly what a lonely middle-aged man wants to hear. At the time of the trip, she tells you what flight and what airline she is using. The flight numbers and times really exist, so she does her homework. The night before you are to meet, you get a panicked email from her, supposedly from an Internet café in Moscow. The story is that the tourist visa requires her to have "flash money" of $1000 US. Some places really do require flash money. That is money you can show the authorizing agent (customs office, visa office, casino - if you are traveling to one at their expense) to prove you are not a hobo destitute person. When I showed up to pick her up at the airport, guess what? She did not show up. As one would expect, she will not answer my emails. She hangs up her phone on me when she hears that it is my voice. I write the agency that her picture/ad is posted, and they just do not respond. No answer from them. I sent her all this requested money via Western Union. She used her real address and phone number. I know, because I sent her flowers once from one of those agencies that takes a picture of the delivery and sends it to you. The photos she uses are real. She is really at the phone number she gives, in fact I ran up one hell of a phone bill calling her. Her first letter to me came on so strong. I should have known. After three short letters she was asking to meet. One very short week later, she is already asking for money.
The first letter asking for money:
My Dear Bill, My Love, My Life!!! Please excuse me; I could not answer you yesterday!!! As you know, my aunt and uncle have invited our family to celebrate a holiday of The Great October Revolution. We wonderfully have spent time, but I constantly thought of you and I wanted very much, that you were together with me in this day! Dear Bill, thank you very much for all your warm letters! I liked your son very much! He the very lovely and charming boy! I hope, we can become the friends in the future! I like children very much! I dream to have the own child! As to my family I live together with my mum and younger brother Sergey. He is 20 years old. He the student at the polytechnic university. My parents the doctors. Their profession the cardiologist. Unfortunately my parents are divorced 11 years, but till now they have saved the friendly and very warm relations. We often see of each other, and I do not feel yourself by the unfortunate and deprived child. But I would not want to repeat destiny of my parents. I want that my children never have tested divorce of the parents and I shall apply all forces that my marriage was strong and happy. Bill, My Love, for me it is pleasant to learn that you are interested in my life, my family, my country, city and my culture. The information, which you have sent me about my city the really truthful. I live in central Siberia in the city of Omsk. The time difference with Moscow is three hours. Omsk is a large beautiful city. In the summer here there are lots of greenery, flowers, fountains, public parks. All photos, which you have sent me, it really photos of my city. I do not have time to tell you about these photos, because I work now. You will see all this in real life, when you will visit me here in Omsk once! My Darling, I try to read attentively your letters too, to learn you better and life by which you live. With each letter I would like to be closer and closer to you. I am pleased to receive your lovely letters and such kind and romantic words. I am happy to meet the man of my dream! I would like to open for you all my soul and heart, to present you all my tenderness and love. Bill, I was very happy to hear your voice and to speak with you on the phone! But it was especially pleasant for me that you want to meet with me and you very glad that I shall come to you soon!!! Today in morning I spoke with my tourist agent and has learned the necessary information about trip in USA to La Crosse. I should go to Moscow in the American embassy for interview with the American ambassador to receive the visa in USA. My tourist agent has given me the coupon for interview with the American ambassador in Tuesday 12 November. My necessary documents for this purpose will be ready in Monday. I should depart to Moscow in Tuesday early in morning. My Dear Bill, I need your help! Please help me to pay trip to Moscow! I need $320 US for my tickets. Please help me with it! I hope for your help very much! Now I called in bank and has learned how you can send me necessary money. You should go in bank, where there is a system Western Union. You need my home address and my full name. My home address: 644109, Russia, Omsk, Motornaya-14 Str. apt.3 My full name: Kirienko Elena Ur'evna Kirienko is my surname. Elena Ur'evna is my name. My Love, please send me necessary money till Monday, ok! I should have time to buy the tickets in Moscow. I want to receive the visa very much and to arrive to you as soon as possible! I miss without you very much! I need you! I dream of our first meeting, our first kiss and about our first romantic night of love and passion of our feelings! My feelings are sincere and pure in relation to you! I expect from our acquaintance of beautiful infinite love, which will connect us with you forever! I want to be only with you!!! Now please let my kisses touch all your body and put you to restful sleep and you wake up with smiles all over your face. Bill, I Love You! Your Forever Elena. P.S. My Dear Bill, you can send a gift on my address, which I have written in this letter with the help of a special post service.
The address and phone number she uses are really hers. Her pictures are really her, but so what? She takes money and vanishes. And she breaks hearts. To recap her specifics: Elena Kirienko 644109, Russia, Omsk, Motornaya-14 Str. apt.3 Phone: (3812)42-02-90 Email: loverose@rol.ru

Attached is a picture she sends of her family and a picture of the flower delivery I spoke of. These pictures of her are more current than the ones posted by the other guy she scammed. Thank you Bill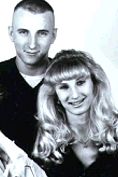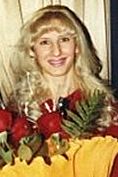 ---
Elena_Kouchmanova (Ekaterinburg, Russia)
Hello, please note the women you list as Elena Koushmanova of Ekaterinburg Russia also uses the alias Elena Kouchmanova. (with a c not an s). She scammed me big time for a lot of money. She has married several foreign men and taken their money. I spoke with some of them.
---
Holy crap there she was in all her glory on the very bottom of the page, different name Irina this time, Still from Yorkser ola. Damm I just got off the phone with the bank and got the wire stopped just in time, Thanks so much for your web site. You just saved me $50 for now and who knows how much I would have spent. I hope who ever it was enjoyed the naked pictures I sent :) hahaha What a day. Thanks again, Im goin drinking, I need a cold one:) Greg Key Largo Florida. almost scammed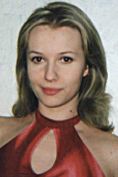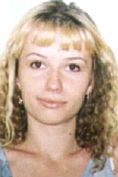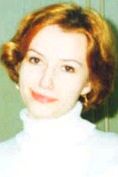 ---
Lidiya Kurutkina (Dnepropetrovsk, Ukraine)

I wish to remain anonymous at this time as I'm still corresponding with this lady from Dnepropetrovsk, Ukraine. Upon reading the article regarding Lidiya published on October 24, 2002, I was amazed to find exact duplicates of sentences, word for word including commas and periods.. For instance: "As for the phone, I have to pain you........." Her letter is always ended with "Sincerely and Affectionately Yours". Could the gentleman who wrote the article about Lidiya please email me her photo at glen-rofer@att.net and I'll send you the one photo I have as well. She sent me her address but hasn't given me her last name yet. In her last letter to me, she talked about coming to USA to visit me and that her agency will make all the arrangements. She hasn't asked any financial assistance yet but I sense it's coming. I would appreciate if your office can forward this letter to that gentleman.
---
Marina Alexei Michailova (Ekaterinburg, Russia)
Hi! I'm from Russia. I liked your message at the "Absoluteagency". I really would be interested to know more about you! I think it is very interesting to find somebody at another side of the world. I think that my English will not be a problem for the good dialogue between us - the persons from different cultures. If you would love to - you can write me to my e-mail: morengo@front.ru I want to describe myself a little. I'm a simple girl from deep Russia. I know that it is well-known as a country of bears but it is not actually so. I think I'm not very beautiful but not bad looking too.... So that's enough for now. I hope that I a little interested you. Hope to hear from you soon! Marina from Russia...

Hi my great love Ron! I'm so glad that I'm writing a letter for you and so glad to understand that you are thinking and remember about me! It is so great to be in love! That great feeling of love gives such a great sense that everything will be OK! I'm simply a happy girl when understand that there is is a man who loves me and want for us to be together. I have learned much and did much for making this moment be closer! and I have very good news! I didn't tell you already that I have an aunt who works here in international airport. I was talking to her and she promised to me to find a ticket to USA with a very big discount. I love her and very thankful that she agree to help to make my dream come true. So I want to ask what is the big international airport closest to you. Its name will help me to find the cheapest ticket with help of aunt Irina. I have told her about my decision to visit USA. She said that it will not be easy but she'll do everything to help me. So I want you to not to worry very much about the ticket I think that together we will overcome everything. My parents said that they'll help me with the money for ticket too. I convinced them finally that there's nothing dangerous in my desire to be with that man who loves me and want to be with me too! I told them all I know about your and they have agreed with me! Now the closest problem is to make correctly all papers needed to come to USA. The final price to make all papers quickly and without many problems is 230 dollars in USA money. It is more than 7000 roubles in Russian. And I want to say to you that I have begun the procession of making papers and given my passport to "Passport and Visas service". But then they said that I have to pay all sum to make the process quick and easy! So I have no identification but I need you to help me with the money for the papers. I think that the best way for sending money is system Western Union. I have heard about it on TV and it seemed to be very reliable for using. They help to send money all over the world. I have known that here in Ekaterinburg there is a department of Western Union near me. It is situated at the following address: GUTA BANK TEKHNICHESKAYA, 63 EKATERINBURG , 620025 But unfortunately as you see I have no identification now - my passport is in Visa service. As I know I have to have ID when I'll come to Western Union department but I don't have it. I see the only one exit form this silly situation. I'll give you the full name of my friend Alexei and he will get the money if you will send them. Then he'll pass the money to me and I'll pay for all paperwork. So if you will send the money for his name - it is ALEXEI MIKHAILOV - he will get them using his identification and he will give the money to me. I want you please find the closest to you Western Union department and send the money for the name of my friend Alexei. I'll pay for the papers and they said to me that the papers will be ready in a week! So it may happen that I'll come to you before Christmas! Oh I forgot to tell you that if you will send the money they'll give you Money Transfer Control Number (MTCN). If you will send it to me by e-mail I'll tell it to my friend and he'll get the money and pass them to me... Sorry that this letter contains too many words about the money. Unfortunately it still rules the world and if I could I would fly to you using wings of love!!!!! I love you and I want to see you to know you better and who knows - may be it is our destiny and we will be together until the end!!! I'm really sorry if I offend you by asking for the help with money. I love you and I can't wait for the final moment we will be together with you my great love!!!! I'm waiting for your letter. I miss you very much. Marina.

Hi Ron! This is Marina. How are you? I don't know how to begin this letter but I decided to tell you a very important thing in this letter to you. I'm a little confused. I never told you that I'm very easy-falling-in-love person! And how to describe... In short... It seemes to me that I fall in love with you. I can't explain this crazy feeling. Your warm, caring words in your letters, I feel that you are a very good person. I feel that you are closer to me than many of my friends here in cold Russia! I can't describe that great mood that I had when I got up today in the early mourning thinking of you huging me in the field of flowers! It was a great dream!!! I didn't see such kind of dreams from time of my firstly falling in love!!! It was so wonderful as in reality!!! I feel love and this fact heat my soul! I feel that I'm enough powerfull to make my dream come true and come to you to USA and to see you in reality and to shake your hand and to look into your eyes and to say you in person what I really wanted to say but can't get it in words on paper... It is so sweet - to think that it may happen to me and to turn all my life head over heels and bring me something I have never feel before. It is really seemed to be a land of the dream here. USA is something that does not seem to be real but some kind of fairy tale. I hope that this enthusiasm does not frighten you! I feel so happy thinking that some day we finally can meet in reality but not only over e-mail. Mmm... I want to tell you about why I am alone... It is really hard here to find a man I want to be with. It is really poor here with good men. I can't describe it correctly but it seems to me that Russian men don't want to find their half in me. It is not good experience of changing boyfriends often but I come through it and it is all false. I hate this period of my life. I was crazy and decided to finish making mistakes in this life. Now I decided to find the man in other country and it happened that I found you in USA. It was always my dream to marry American man. Of course that wish was mostly subconscious but finally I was advised to try to write to American man and I feel that make a good thing. I like what's happening to me last days. It is so new to me!... I want to tell you more about the boy who helped me to find you via internet. He is very good and devoted friend. He is only one with whom I can divide my grief. We lived together as neighbours in the same house when I live with parents yet. We know each other from little age. we are great friends! So he asked me one day if I want to get acquainted with good American man. I said I agree and he has taken me to Internet Centre and shown how can I find anybody I want... I wrote to several man whose profiles I liked; you, only you have answered to me. I decided to continue this interesting experiment. And now I don't regret any more - I found you! The name of my friend is Alexei. I told him about you and he was very glad for me and for my happiness. He has noted that I became better-looking and the smile doesn't go away from my face... By the way he passed "Hello" from him to you to America! I have known a little about how can I come to you. The most important is to get the foreign passport and visa to visit. It is not easy as have heard and but I think that there's no impossible things in the world. The most important is great wish and will to do what you want. I will speak with mother about this but firstly I need to know what do you think about this. I have learned that the cost of making all papers for me will totally cost about 200 US dollars but I'll learn it more better if you want. I decided to go to church today. I wasn't there for a long time already, too long time already. I never told you that I believe in Christ and I'm Christian. My grandma (she died already) imparted to me a great love to church! She was very deep believer in God! And I will be asking today in the church for us to meet someday! I love you very much and I want us to be happy together! All this letter is so spontaneous but from the deep of my heart. I want to know what do you think about what I said to you in it. Is it really love - how do you think? This feeling makes me so strong and courageous. But in deep of the heart I'm afraid to read your answer. I want to love but what future will show?... I need to know your answer!!! I want you to answer me as soon as you can. I love you. I'm finishing at this... Marina...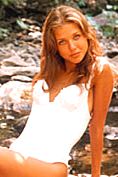 ---
Natalia Komarova (Ekaterinburg, Russia)
I'm a 39 year old father of two,just call me nieve.About a year ago,I had received an email from a lady calling herself Natalia Komarova.She responded to my add from Exclamation personals.Although she did take her time she did eventually also take my money.$1,500 to be exact.I just now came across this web site showing of scams.Maybe I should of investigated more sooner.All emails are gone but I still have a photo to pass along.Resides in Ekaterinburg, Russia Watch out she's a looker.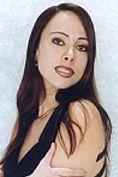 ---
Olga Solovyova (Makeevka, Ukraine)
soulmates.com olga solovyova makeevskoye r 56 36 khanzhonkovo makeevka region ukraina 22.10.78 birthday tlf +38062 3302097 Typical scame , that is obvious from the first letter,because they are standard letters with candlelit dinners and glint in eye with the arrage of first meeting. She wants you to send to her money so that her friend in tourist company coud by visa for her. As we all know you need a personal invitation with a guarantee to get a visa and she was never interested in getting sent a ticket. Only try to get money for the friends in tourist company that after her meeting could make all ...After that she understood that she could not scam me so she asked for 500 us because her mother had a heart attack and was in hospital. ... I found this girl from urkaine in internet at soulmates.com. Then I call her tlf.nr she did not even know what she had written in her letter, and its seems to me that its 3 girls that run a scam from the same telephone number. If 1 of 100 get hooked up its a good business since the average salary in ukraine is 20 $ a month. Nice foto thou, Ivan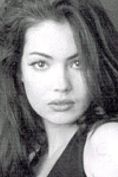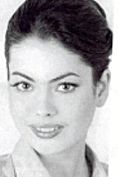 ---
Hello, my name is Mark. I have a profile on Yahoo personals and received two emails from Pava virtually identical to those of Christoff Gibson. Her school and email address has changed slightly. The email she used was "pelmeshka@lycos.com" and she now resides in Vysokopolje. After the second email I became suspicious and did an internet search on her name and found your website. Thanks to your website I didn't make a total fool of myself. Upon finding out this was a scam, my friends and I decided to do a preemptive strike and send her the message below. Thanks again. Mark
My Dear Pava, I am so happy to hear from you again! Thank you for the picture. You are so pretty it makes my heart ache. I can not imagine such a young, beautiful and educated woman being so alone. Perhaps it is our destiny to be together. I can feel it in my soul. I would like to visit you in Vysokopolje. I have many gifts and jewelry to give you. My family has been saving them for my future wife. Unfortunately I am no longer working. I have just been laid off and I have no savings. I need $360 US dollars for a visa and $1300 for the airline ticket to Kiev Borispol. Is it possible for you to loan me the money? I promise I will work very hard in the Ukraine. How far is Kiev Borispol from Vysokopolje? Will you be able to pick me up? I can't wait to meet you.Yours always, Mark
---
Rita Vetrova / Accord Agency ( Novosibirsk )

Whilst Accord Agency have been blacklisted previously this update shows they are still active. I believe these letters speak for themselves, she became serious in the 2nd 'canned' letter in 2 days, telling me she wants to write every day (the most expensive package!), 2 'suggestive' photographs and the letters are pure amateurism. I hasten to add that whilst in her letters she claims to be a medical sister the Accord website advertises her as an English teacher!!!
Letters:
Hello, Martin.I am pleased that you have written to me. I very much would like to study more concerning you. My name is Rita. I live in the best city on light Novosibirsk. Probably, it is necessary to inform a little about directly... My mark on a horoscope is Aquarius. I was given birth January 28, 1973. Growth is of 171 centimeters. Weight is of 55 kg. Education is the supreme maximum. I was not for the husband and me Have no any own children. I have no brothers and sisters. My father has left us with mum when I some were more absolute small. Since then I about him did not hear anything. About my reference look at my photo. Please has arrived to me a photo, well??? I shall be very pleased to see them. I have no any children. My favorite colors are bright. It Possible to inform, that the motto of my life is " does not do to another, that is direct you do not wish "What I estimate in people? Kindness, wit, tenderness, fidelity, sense of humor... And the main thing - honesty! I hate anger, envy, lie, and treachery. And still- Vanity! Certainly, everyone has lacks (I also not an ideal). The main thing, that them was a little!:). I work as the medical sister in children's hospital. I very much love work. I to speak in the English language it is not a lot of, but now I Continue norms at studying the English language. Now it - is a little about My interests. They ARE WELL VERY EXTENSIVE! First, I do not present Independently life without MUSIC (capital letters!). It means - only "Inventive" or, at least, talented. What is exact? Beatles, Conversation Chapters, Pink floid, oidloideeply violet, Queen. Classics. By the way, I very much Working music is a lot of love. In the second, I very much love books. Actually, without them life also would lose much. I read, basically, "classics", Novels of love and philosophical things (Thick, Pushkin, Sholohov... Well it - is a lot of them!). The directory is "the Master and Margarita". Thirdly, I love cinema, Films also I look "clever", but genres actually anyone. I like Mastroini, Kluny Hofman, De Niro, From directors Koppoly, Parker, Torontino.Mihalkov,Razanov, and it is a lot of, much... All and to not enter in the list! And fourthly, my weakness - I very much like to spend to spend for kitchen to prepare for new dishes and salads. I simply adore it!! I liked foodstuff it " Russian borch ". It Very tasty dish I would hope, that it was very pleasant to you. It still... Nevertheless I very much love an animal (especially cats). I adore friends (them a little, but all Them are checked up by years). In general it is possible to inform, it I very sociable person. I want to find that unique and unique in Life with which I could share all life. In a choice I make not want a mistake. I would like to know in the greatest possible degree about you. My intentions are very serious. I in me directly here have no found worthy to me directly the person and therefore I have decided to try to get acquainted through the Internet. I think it we shall be good friends or even more. What do I hope? I would be like to hear your ideas, which you wish concerning the future. I hope that you find that my words are interesting; also, that it starts to help to study to you me little bit better. I wait the answer from you Again. You had such desire - write!! Your new friend is Rita.
Hello, Martin. You are pretty. I am glad to see courageous and interesting the man in a photo.I am very happy to receive letter from you letter. In your letters you show me the big interest, and it very pleasant for me. I looked at you and if it is fair, I do not know, why I have chosen your profile, it likely any mark from above. You trust in it? I yes. Today we are very good weather. I today have decided to take walk in such fine day. I saw so many happy people.... And I like in love, liking sympathy, which liked, a favorite! I like those who kiss in underground transitions and in automobiles underground. I smile, when I see under a canopy at stops of the bus Para of scope. It is pleasant for me to look at boys - schoolboys who bears bags for the girlfriend and buys for them ice cream, and Then eat it together, biting off with turns because there was no money To two frozen... I would like to give all from them flowers and stars. And there is dark, blue sky with fluffy clouds. Also it is insignificant, what weather in the street. I continue a balcony. I raise eyes t!o the sky, and I find There an asterisk, and I think, that it may, you, there in me look also it shines only for me. I smile... I have decided to show today a Para of lines of your letter to my loved mum. Mum, reading has Probably good person has close told it you. Also that it trust you. She would like it we with you, had all well. We with you begin to understand and feel each other it is very important. We should entrust each other. Lie it is bad very much. Mum from The childhood always teach me to speak the truth. We with you Completely should entrust each other only the ambassador who may be a good union. It is a pity, that we with you - while separately. But everyone our letter rallies us, and distances between us become ever it is less and less. I like to dance!!! It is very much similar me. And you like to dance and to what dances it is similar to you? I dance a waltz; it is a lot of another Modern dances. When I some was more absolute small I to go in the school of d!ances it was funny very much. You seem to me which most of all the good person I have met in life. I would like to write to you each day. If you is not certainly against. It is similar me. I would like to hear concerning you it is more. How you like to carry out spend a free time? Write to me not much about city in which you live? You like to be on nature and to sit in summer evening on fire? It you See so it is romantic, whether the truth? Write to me answers to mine Calls in question and to ask me anyone interesting you and problems. You understand me? I hope to receive the information from you soon. So we may begin to study each other. To leave in marriage and to create family, the girl from Russia use Agency. I have no of the computer at house, I have no enough money to go in Internet club and to write the letters, I work and I have no an opportunity to give time to independent translation of the letters. Therefore my problems decides agency. I pay for accommodation on a site and I respond on the letters in Russian. I know the English language within the framework of preparation of the school program. I think that my husband, to whom I shall be dear, will teach me to correct English languageMartin, can ask you to pay ourcorrespondence? I have placed my at in the Internet through Marriage Agency http://manwomanaccord.narod.ru (number 084) and the e-mail address what you use writing to me is an address of their computer. I paid for placing my ad in the Internet and I also pay for the correspondence with you. And presently it's expensive for me.
International Marriage Agency "Accord" In our country not everyone can afford to have a computer at all. That's why the girls address Marriage Agencies where there is a computer and a translator's service. We place their pictures and profiles in the Internet and provide them with translating. The services provided by us to be paid for are: 1) Translation, to ensure that the meaning of your words, as well as our clients words are accurate in expressing your meaning, as well as hers. 2) To provide access to a computer, that some of our clients do not have. 3) To assist some of our clients in the use of computer technology. 4) To help us recover the expenses of our efforts in assisting our clients reach as many perspective life partners as possible. As Rita can read you letters by herself then the translation and sending her letter out to you cost $9. The payment for 5 letters (5 letters from you and 5 answering letters from her to you) cost $40. The payment for 10 letters (10 letters from you to her and 10 answering letters from her to you) - $70.Contact with girl through e-mail without restriction a number of letters is $150.00 (one hundred and fifty dollars USA) for a month. And if you prefer to use the regular mail, you can get an address and a telephone number of Rita is $10. We know about some cheat occurring on the Internet. But we are reputed as honest workers and it's unpleasant for us to listen to reproaches like these. 1.You can transfer the money to our bank account: SAVINGS BANK OF THE RUSSIAN FEDERATION MOSCOW, RUSSIA SWIFT: SABRRUMMNH1 NOVOSIBIRSK OFFICE BRACH 6695/0243 BO A/C 42301840444087400482/01 SURNAME: MACHERET NAME: MIHAIL and you should inform as about it in your e-mail to as: manwomanaccord@narod.ru 2. Or you can transfer the money by Western Union to the part of Mihail Macheret, Novosibirsk, Russia. Would you be kind to tell us the control number of the transfer, your full name without reduction, city where you live after your sending it? 3. You can use your credit card for transferring the money to us through web site Western Union http://www.westernunion.com to the part of Mihail Macheret, Novosibirsk, Russia. Would you be kind to tell us the control number of the transfer, your full name without reduction, city where you live after your sending it? 4. You can send the bank check by usual mail (registered letter) to part Mihail Macheret on the address: Mihail Macheret, a/ya 167, Novosibirsk 630073, Russia. In this case your transfer should be increased by $5. It is the bank taxes at reception of money by the check. We can receive your check in two weeks after his sending by you. 1. Service of private investigation. You can receive the additional private information on the potential girl, if she is the client ours Agency: - about her moral - ethical behavior, - $20 (twenty dollars USA) - Private shootings on slide - film, - $40 (forty dollars USA) - Address book, - $10 (ten dollars USA) 2. Service of the professional photographer and video of the operator. You can, having paid service, to order shooting video film or slide - program about life to the girl on various subjects: - in a family circle, - $60 (sixty dollars USA) - rest, leisure, work, - $70 (seventy dollars USA) sound card, sound letter - $25 (twenty five dollars USA) 3. Legal advices: You can receive the answers to legal questions concerning the property, family relations within the framework of the Civil code of Russian Federation: - Samples of the legal documents - $50 (fifty dollars USA) Our prices are determined in US dollars. All our service of the Agency is presented at the net address: http://manwomanaccord.narod.ru If you want present flowers for the girl you can to make it if look at our prices on page " Presents for lady "And we shall present it to her on your behalf. Mihail Macheret International Marriage Agency "Accord" http://www.manwomanaccord.narod.ru

On it I finish the letter. I wait from you The answer. Rita
Hi Rita, Thank you for your letter, is it possible you can please send me your telephone number, I would like to talk with you. Sincerely Martin
Hello, Martin. Russia - the country where the Internet dialogue is poorly accessible to the private person. Certainly, I am grateful, that we have the organizations, which help to get acquainted with each other. And any work should be paid. I hope, also, that you can estimate own work and work of others. It is pleasant for me enter contact to you, and I agree, that those telephone conversations and the letter - various things. Certainly I thank the person who is a head of agency. He has helped to start to communicate to us with each other. I am grateful for attention to this head, for understanding of my difficulties. I think, that we shall continue to find contact to you. I GUESS my problems do not become an obstacle for such charming people as you. I believe, have sincerely interested you, and I wait for your letter. I explain to you the order of payment for correspondence or telephone number of the girl. You can send the check in the letter addressed to the head of agency. You can send money through bank. Cost of service of granting of telephone number and addresses of the girl is equal $ 10. Rita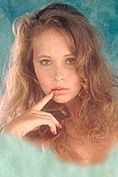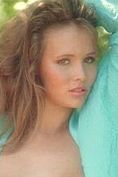 ---
To send your own story, please click here
Click here to support Black List

READ ALSO:

Scam-free search - GUARANTEED!

ANTI-SCAM GUIDE - Secure yourself against Russian brides scams! Read how to make scammers to leave you alone, and choose the right girls from the very beginning.

Dating Scams - The real picture of international introduction industry
Scam - Article by Anatoly Neverov
Reliable Dating Services - where to look for a Russian wife
Russian dating agencies - how do they make their money?
Cheap Russian Translations - Russian-English/English-Russian translation: fast and comprehensive. You are not sure she understands what you mean? Translate your letter to Russian!