---
Alyona Dinkova (Lugansk, Ukraine)
Re: Alyona Dinkova
Lunacharskogo str 34/24
Lugansk, Ukraine
Tel: 0642 53 35 04
Emails: Alyona903@ukr.net and allyplusm@hotmail.com

I am 47 and live in England. I started corresponding with a lady whom I saw the profile of, on matchdoctor.com. We seemed to get on well with each other and although I was looking for every sign of scam I did not notice any. Alyona was good at what she was doing. She never fell in love with me and did not directly ask for any assistance. The first Red flag was raised when she spoke of a computer and how good of a birthday present it would make. She complained of the difficulties for her in our correspondence. I pointed out she did not have a telephone line to connect such computer to internet.. She had some cash assistance to help her with the costs and I also send her another $120 to purchase and install the friends telephone line at her apartment (Alyona's friend Lena was supposed to be selling her the phone).
She had more correspondence money from me when she said she could not continue with our correspondence as the money was running out. I had decided against the computer sometime before her birthday of Nov. 9th. I was beginning to have serious doubts but it was all confirmed at her birthday. Lugan girl agency undertook the delivery of her birthday present (Roses +perfume + $50). and they provided me with the delivery photo. The girl in the photo was not the same girl I believed to be Alyona. I confronted Alyona with the information but she did not have a satisfactory explanation. She claimed she was conducting some experiment but no question of returning the funds. In all she had $300 cash + $200 worth of present. The money was sent through western Union (3 times under the name "Alyona Dinkova")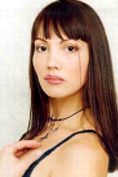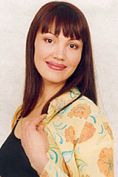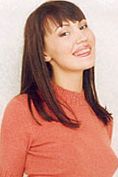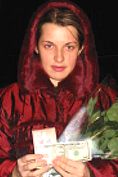 ---
Elena Pechugina (Chelyabinsk, Russia)
I am a 33year old single man with two children, white American. Original contact came from anafed2002. She responded to my personal ad and gave me an email of Elena444@front.ru. She is on Yahoo.com. The contact lasted about 4 weeks. The name and address used was Elena Pechugina, 21 Truda, 76, Chelyabinsk, 454000, Russian Federation. She will start letters asking you about yourself and that she will want to be your friend. Later will tell you she loves you and needs to be with you. Never got a chance to ask for money but was saying how much a visit to my country would mean to her. I am thankful I found your web site before I sent any money or got more emotionally involved. Please post this updated information of the current name, pictures and address being used to keep others from being burned. I have attached the pictures she sent to me that were not posted on others. Respectfully, B. Hall
Letters:
1st contact
Hi! I like your profile and I think that I want to know you better, if you want to correspond with me too, please write me on my email it's: Elena444@front.ru Elena
1st Letter
Hello, Bart!!! How are you doing??? :) I am happy so much to receive your answer on my last message to you. I am sorry that it took so long to answer your letter. Believe me, I am glad so much to your writing!!! I hope that my message was so large surprise for you too. Also I want to say to you that I have decided to write you thanking to my best girlfriend too, she is Galya. The fact in that Galya have found a good man from France, Lyon City, through the Internet. Her boyfriend is Jan. Galya and Jan are very happy now. I see that they are happy together and I have decided to find a man from other country too, as Galya did it. Possible, you can ask me, why I didn't find a russian man? :) Ok, I will answer to you, that I had a boyfriend from Russia, I loved him very much at last, but he has thrown me at last :( He found an other girl, as I have understood. Also I have seen that he liked to drink an alcohol very very much, as many men in Russia, as you know. I don't like this when men like to drink! I am non-drinking and non-smoking woman. Simply, I don't have a harmful habits. Also I want to say that on a words of my girlfriend Galya, the men from other countries, especially from France and USA, are very good and they can to appreciate and to respect women as considerable men too. It's the opinion of Galya, and I want to agree with Galya completely. Galya has chosen her boyfriend Jan from France because she know French language a little. I don't speak French language, I can speak English, and I have decided to find the man from USA. I liked to read your profile, in total, I like your description about yourself, and I have decided to write you, Bart. Ok, let me to tell to you about me a little. As I said you earlier, my name is Elena, I'm 27 years old, I was born on November, 14, 1974. If you can see I will 28 y.o. soon :) And when you was born? In what exact date of your Happy Birthday? Tell me, ok? Also my height is 5 feet 8 inches, my weight is 115 lbs. Also I have a black hair and grey eyes. I am white Russia girl on nationality. On religion, I'm Christian and I believe in God Jesus. As I said earlier, I have never been married and I don't have any kids. As I said you, I'm sensitive, kind-hearted, thoughtful and easily amused. On opinion of my close friends and relatives, I'm a kind, jolly, clever and intelligent, purposeful, sociable :) Also I would like to tell to you that I live in Chelyabinsk City here in Russia. I like my beautiful city very much, the population of our Chelyabinsk is around 1100.0 thousand people. There are many beautiful streets, squares and other sights. I want to say to you that now it is not so warm in our City, it is around +4 to +7 Degrees C of the air. The autumn is in the middle, but the winter will be soon! But I want to say to you that my favourite season is spring, when the nature again wakes up after winter dream. It's so beautifully, fantastically and romantically! I like spring very much. Also I would like to tell to you about my education. I have studied in a Chelyabinsk University. I want to say to you that I have learned the English language when I have studied in University, I can write and speak English freely, I think. But I see that I make many orthographic mistakes, I think, I hope that you will can to understand my English without any problems, please, tell me about this in your message, ok? Also I would like to tell to you that after the finishing of the university, I have gotten a Diploma of a speciality "Economy Of Manufacture". But unfortunately I didn't need my education yet, because here in Russia, it is very difficult to find a good job on a good speciality. Now I work as a barman in small cafe. I like to work here in our cafe. Also I have an access to Internet through the computer which is in a office of our manager here in our cafe. I have asked the sanction at our manager for my using for the Internet, and he permitted to me to use the computer in a free time. Wowww, I have written so much :) I didn't think that I can to write about myself so much, really :) Probably, I will to finish my e-mail to you. Bart, I will be grateful so much, if you will write me about yourself so much, as me did it. I would like, that if you will tell me about yourself more, for example, about your family, your friends, about your city where are you living. Ok, let me to finish my e-mail, I hope to see your answer as soon, as possible. I hope that you will like to look on my photo too. Sorry, my friends Galya, Jan, and my parents asked me to say to you "hi" from them! Bye-bye, Bart... :) Take care, Sincerely, Your friend from Russia, Elena
3rd letter
Hi, Bart! Thank you for your answer to my last e-mail, Bart. In my opinion, it's so wonderful, that we are writing to each other, because from everyone ours letters we learn about each other more and more, really, Bart? I am interested in our correspondence very much, it's very interesting to learn about you, about your life in USA, believe me, as a whole, I read your letters with a huge pleasure. My dear friend Bart, I would like to begin my letter, how I have spent this weekend. I have spent this time with my friends, with Galya and Jan. I want to tell to you, that it was so cool to spent this weekend together with my friends, I hope, that you understand me, that it is best and cool to spend a free time from the job in the friend circle, really? We went on our city, at the beginning, we went in the city's park, then sat in the cafe for a cup of tea, we went in cinema also. In the evening we went on dances too :) It was so cool to be in this dancing club. As a whole, we have spent this weekend is greatly! In weekend there was a very good weather, it was a sunny, warmly, but today on the street is colder than on weekend, it's around +5 degrees C. I don't like when in the street coldly, and I am waiting for a summer very much! Ok, Bart, I hope that it will be interesting for you to learn about my enthusiasmes, my favourite things as a whole. From music I like to listen the Russian and Foreign musical executors. From Russian musical executors I like to listen the songs of the following groups "Splin", "Total", "Zemfira", "Ariya", "BI-2", "Chicherina" and so on. From the foreign executors I like to listen "Madonna", " Bon Jovi", "Red Hot Chili Peppers "," U2 "," Scorpions "," Elton John ", "Cranberries", "Garbage" and so on. In general, I like to listen good and modern music, Bart, and what kind of music do you like? It would be interesting to me to learn about it. Please, tell me, ok? From movies, I like to look comedies, dramas, fantastic films, romanticism and so on. But very huge impressions have left to me the films " The Lord Of Rings", "Harry Potter". I hope what you looked these films? But especial impression was for me as the film "The Patriot" by an actor Mel Gibson, where the war between England and USA is described. This film has liked to me by that this film show the natural spirit of the patriotism, the love to a Native Land! I consider, that it's very important qualities, which should have all people on the world! Really? Bart, I hope that you looked this film too, and that you had a magnificent impressions from a viewing of this film. Mel Gibson has played his role as a talented actor on my opinion! Also I liked to look the film "Cruel Intentions", on my opinion, it's very sensual and instructive film for all youth. Aslo from comedies I liked the film " Me, Myself And Irene" by the comic actor Jim Carrey :))) I hope that you looked this so ridiculous film :) From a fantasy, I liked film " Planet Of The Apes", it's a very entertainment film in my opinion, and as film " The 6th Day " ( by Arnold Schwarzenegger). As I want to tell to you, that I like to read the books, is especial the literature of the domestic writers: L.N. Tolstoy, Dostoevskiy, Chehov, Pushkin, Lermontov and so on. But I was in huge delight from a reading of th book S. King " The Dark Tower ", in my opinion, it's very interesting book, where the main hero Roland is a purposeful man, he goes to the purpose, to a dark tower, and I like the quality of Roland - the purposefulness! I consider, that this one of the important qualities of any man. I hope what you will agree with me, really, Bart? Ok, from the favourite food dishes, I want to allocate a fried potatoes, various kind of the soups, also I like a meat too, I don't want to hide it from you:) I like the fish and chicken very much, do you like the chicken? It's so tasty, really? Also I like a pizza very much. It's very tasty too, I like pizza with a cheese. I would like to say you that I like a fruit and vegetables, especially, an apple lemon, orange, banana, tomatoes, cucumbers and so on, there are many kinds of vitamins. Bart, do you like to cook? I cook not bad as ym family and the friends said me at once :) Also about my favorite kind of sports, I like to sport very much, do you like it? In winter I like to ski, it's cool to be on the fresh air. Also I like to play on volley too. But most of all I like to aerobic, we are with my girlfriend Galya engaged by the aerobic in the free time, on my opinion, this kind of sport helps to support my body in the good form. Also I would like to say to you that I like to dance ball dances:) Have you ever danced the ball dance? :) It's so attractive and beautifully, really, Bart? I am sure, that you would like to dance the ball dancing with me at once? :) It will be wonderful! Probably, in the future, we will dance the ball dancing with you, it would be cool!:) Now about my hobbie. I like to collect various beautiful female magazines, about a style, about female life for example and so on. For a small period of the time, I have a large collection of different magazines. Simply, I like to read the best magazines. I would like to tell you about my dreams too. I dream to drive a car in the future, it would be so cool and interesting. But I want to tell, that our family don't have the car, it's very expensive to buy the car, but our father has told that probably, through one year, he will can to buy the car and I will can to learn to drive the car:) Bart, would you like to learn me how drive a car at once? :) It will be kindly since your side:) By the way, my parents and friends ask about you all time:) especially my parents, I have told to my parents, that you are decent and good man, my parents are very pleased to our ?orrespondence on the Internet and our relations, Bart. My parents wish to us a good relations in the future, and it's possible, in the future, if we will be together in USA, they would want that we will be a magnificent pair too:) But remember, Bart, we should learn each other ever more and more, really...? It's very important for me, Bart. The fact in that, if you know, that on the statistics, majority of a pairs are separated because they knew each other not enough, and I don't want to do a mistake at once, I hope that you will can to understand me, Bart, really? As I spoke you earlier, we must to learn about each other more and more from our e-mail. Dear Bart, also I want to tell you, that I would like to speak with you by the phone at once, I hope, that it's a good idea, really, Bart? I want to hear your voice, Bart, I hope that you want to hear my voice too. But unfortunately, I don't have the telephone in our apartment, because it very expensive to establish the telephone now in this time in Chelyabinsk, but it will be possible, that may be through 7-8 months we will have the telephone. Also, I want to tell you, that I was interested at our manager about using of the cafe's telephone, but our manager has told me, that the cafe's telephone is for working needs for our institution, the manager has told us, that the work personnel of cafe can not use the telephone of cafe for our individual purposes. From this, I have thought and I have come to the conclusion, I will can to call to you to you from the City's Chelyabinsk Telegraph, it's the best variant, Bart. Dear Bart, you can give to me the number of your phone, I can to call to you from the City's Telegraph, please give me your phone number, ok? I have a huge desire to hear your voice, Bart, I hope that you want to hear my voice too. Please, send me your phone number in your next e-mail, ok? Wow..... I can't believe, Bart, I have written to you such large message... I hope, that it will be interesting to read about me more. Really? Bart, I would be grateful to you, if you will write to me in your next e-mail about your enthusiasmes, about your hobbie, what kind of music do you prefer, what kind of cinema and another too. Ok, allow me to finish my e-mail, by the way, my parents, my sisters amd my friends ask me agan to say to you hello from them!it is usual. Bart, I will wait for your next message! Please, write me soon! Yours faithfully, Elena.
P.S. Bart, again, please, don't forget to send me your phone number, ok? I would like to call you soon, I have a great desire to hear your voice!
Final message before I found your web site
Hi my dear Bart. As usual and usual, I was so happy after your answer on my last letter my Bart. I think about you my Bart all days. I so wait for your warm letters for me Bart, I want to say to you that now I can't without you and your so feelings emails my Bart. You emails are so important for me, it are a part of my life, it are a source of my pleasure to my life, I want to say to you that the occurrence of you Bart is a beterest part of my lonely life now, you letters gave me a great happiness and pleasure in my life Bart. Believe me Bart, that I speak this my words with my by sincere care to you Bart, with my by respect for you Bart. Also I want to emphasize that I thought about our feelings to you my Bart, I have come to a conclusion that we are created for each other my Bart. In last night I didn't sleep, I couldn't do it because I thought about us my Bart, about our acquaintance on Internet, about your warm letters and in basically about you my Bart. I thought about all my Bart, I want to say to you that I can't without you my Bart, I want to say to you that I have fallen in love in you my Bart, yes, I lOVE YOU my dear Bart. My Bart, it has taken place so quickly and suddenly, I didn't to expect it my darling, it is so sensual for me my Bart, I can't without you Bart. I love you darling. I feel to you the greatest feeling on ground, it is MY LOVE TO YOU my dear Bart. From your letters Bart, I see that we arn't are indifferent to each other Bart, I hope that you will agree with me my Bart, is it true Bart? I hope that you feel to me such great feelings to me my Bart. Also in last night I was asked to God, I thank him that we found each other my Bart, I closed my eyes and have seen the God's presence. He saw on me and I saw on him, he said me that I will happiest woman, because I found you Bart, you are my future man Bart. Also in the eyes of God that he cried, I think that he is very happy for us my Bart. I cried too Bart, because it is so happiness for us that we can be together soon, that we can to have a normal family, I so want it my Bart, because I can't to be one my Bart, the basic part of my girlfriends are married for a long time, they asked me all time before our acquaintance with you about that why I couldn't to find a man, on their questions I couldn't answred, but I said them that I want it very much, but I can't to begin any close feelings with any man because of my of modesty. I am a modest woman, I said about you in my last letters my Bart. But I want to say to you that I feel about you not modesty my Bart, I feel to you all my love to you Bart. By the way I want to say to you that I said about my love feelings to my parents and my girlfriend Galya and Jan. My parents said me that they are very happy for us my darling Bart. In the eyes of my mom and my dad I saw a great happiness for me and for you together my Bart. They said that they hope that I did a right choice in my life and they hope that we will happy together my love Bart, also they said me that where we with you will live together. I answered them that I want to live with you in USA my darling, they asked me about that they will miss me very much, but since other side they understand that it will be better that we with you Bart will live in USA because they understand that now in Russia is difficult live situation. They said you a their warm "hi" and they wish us, my Bart, our future family happiness and great mutual love my Bart. Also my girlfriend Galya and her boyfriend Jan said me that they guessed about that we with you will have a love feelings since our of acquaintance to you my Bart. They are very happy about us my dear Bart, they said that you will a good boyfriend for me my Bart, and I agreed with them. Also Galya and Jan said you a hot friend "hi!" and they will hope that we will together with you Bart. My darling, I am so happy for us my dear Bart. I want to say to you that I love you very much, my relatives and my friends are very happy for us very much. Also my dear Bart, I want ask you a main question, I think that it will so fairly since my side my darling. Do you write with any another women my Bart? It is so important for me my Bart, I hope that you will understand me, because I love you and I don't want that you Bart write with other women. I want to say to you that I don't write with any other men except for you my Bart. I don't want that any other woman will try to steal you from me my love Bart. I say you about it very seriously my Bart. It will so pity for me if you are writing with an other woman my dear Bart. We must trust each other in this, ok my darling? Of courses, my darling may be you will ask me about my job when I will far from Russia. Of course, I will miss my job, about my work collegues, yes, I will miss about their, but you can see that I gave back all personal time to my job, I don't have a free time never there. I think that if I found my love and my future man, I must change my personal life in the party you my dear Bart, because I am a woman and I must have my family life as an other womans do it. Realy my Bart? I think that my collegues in our cafe will miss me too, but we willn't forget about each other too, I will can to send emails from USA them too. My dear, how you see on this? I want to say to you that I miss ou very much and I want to say to you that you became on the first plan in my life than my work my Bart. I love you Bart and I can't without you my darling, and I decided that I must near with you my Bart. It is so necessary for me my Bart. I so love you Bart. By the way I will try to learn my dear about the necessary documents for my future coming to you my Bart, as I know from my girlfriend Galya, it are the foreign passport and visa, I will try learn it Bart in near future time my Bart. My darling, I hope that you have a great desire of our meeting my love Bart. I so want it my love, I love you and I miss you. I will wait for your mutual warmth letters my Bart. Thinking of you my Bart and all kisses for you, darling. As usual, again and again, a hot "hello" from my girlfriend Galya, Jan and my family too! With all my warmth kisses, xoxoxoxoxoxoxoxoxo Your love, Elena.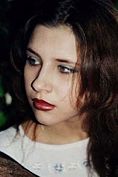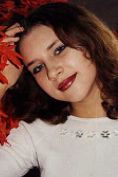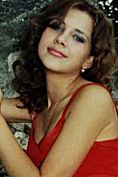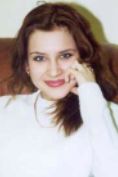 ---
Elena Pechugina (Chelyabinsk, Russia)
Scammer's Address : 21 Truda, 76 / Chelyabinsk, 454000 / Russian Federation I am a 39 year old American Male who was actually contacted by this scammer. I was asked to send money to CHelibank by way of Western Union and told to e mail her with the COntrol Number of the Pay Out her final story was so sad....She said that she needed the money to come, then never wrote again. Signed: David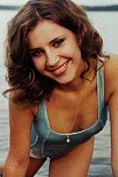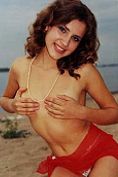 ---
Irina Kamaeva (Syktyvkar, Russia)
I'm afraid I have fallen victim to Irina Kamaeva from Syktyvkar,Komi Republic Of Russia. I met her on Matchdoctor.com. She answered my ad and advised that Icheck her and respond at Irishka2002@fromru.com because matchdoctor.com would charge her too much forcorrespondence. We wrote rather frequently, maybe twice a week. The letters seemed very personal seeing as how she always included something from my last letter. After maybe a month she spoke of how she was beginning to fall in love with me. There after she addressed every letter "My Love". Me being a lonely 30 year old male, bought into it with no problem.After I told her it would be nice to meet her one day, she expressed her inteerest in meeting me also. Maybe five days later she sent me the letter you have published on your site concerning all the neccessary info for the money and the ticket. It even went as far as to say how her mother was skeptical about it all. The thing is every letter included a new photo. Even one with her mother supposedly. The last included a voice recording which I must confess drew me in even deeper. Something told to check out your site which I came across once before, and to my surprise, she was on the blacklist. Thanks for your service and guys beware. SAMAD p.s. here is the first letter she wrote and the pics she sent me-------> --- Irina <irishka2002@fromru.com> wrote:
Letters:
Subject: Hello friend
My dear friend Samad, it is so nice that you keep writing me! I hope that you are also aimed at a long-term relationship. I wish to start a new life with that one who is gentle, kind and loving with the whole heart. Your words tell me that you could be him. To say honestly I'm tired from short-term relationships. And I never let them to be very close to me because I did not trust them. I could not find here a reliable man. All of them seem to be devoted their lives for drinking and clarifying relationships between themselves. But maybe just the chance was not given yet to me to find HIM. Today it was sunny. All day long I internally hoped that you would reply me. It has happened - so great. All day long I was busy with the usual stuff I do. I'm a specialist in marketing working for a small company. This company trades in common food products and has a couple of small shops here. So I make all market analysis and statistics. Unfortunately their business does not blossom nowadays and there is a need in a strong and working manager. So basically I'm not satisfied very much in what I'm doing now. I mean in what I'm paid now. But I like my place of work. I have my own computer. I know that computers in the USA are widely spread. But here only a small part of the population possesses computers. So I'm lucky in a way :-) Being lucky I still have problems to perceive this machine. Sometimes it is going crazy and I wish there were a button on the keyboard like "enough". Unfortunately I have no computer at home. But I always can devote a couple of moments to write you a letter from here at work. Sometimes I'm late here busy with some tasks so do not be surprised if you receive a late letter. I live in a two-room apartment with my mother and a younger sister who is 12. Unfortunately my father had passed away during the war against Chechnya in 94. I was a young girl when we received a message about his death. We have a pat. It is cat. His name is Patriot. Is it funny? My mother works in a drugstore. Sometimes when I feel lonely I visit her there. But to say true it is a little bit boring in that store. So she is always glad to see me. By the way I told her that I've started to communicate with a person from America. She was very surprised and made a joke that it is already time for me... Alright. I have to return to my tasks. It is very interesting to keep in touch with you. I hope for the best in our relationship. Have a nice day! Your Irina.
---
Oksana Vereikina (Samara, Russia)
I am a divorced white male father of 1. Oksana is at it again. After extensively going over all the posts here I found other names she has been going by. All the mail same, word for word. blacklist page 119. Oksana Vereikina 106. Ruslana Abbysov 112. Ruslana Abbsov 102. Ruslana Abbsova Also Natasha, Gelash (saratov,Russia)
After this girl asked for money when she claimed her father had just died, I decided to look up her name and it brought me here. Without this page I would have sent her money. Thanks Blacklist. She got nothing from me. I can't express enough thanks to this blacklist. This girl is really good. She first wrote me through american singles.com her ad and first letter goes:
Letters:
Letter 1
Congratulations! A member of the AmericanSingles.com network, oksana (member 22589927), would like to contact you! Oksana wrote:" Hello unacquainted friend. I read Your message and You me much like. I want with You to write to each other. My name Oksana live I city Samara, this small city. In november 15 numbers us send in America in Utah. I hope that we with You are met. In the following letter I shall write You much all in detail, With hope on meeting Your Oksana. The Photo I shall send as soon as I shall get Your answer.Write me on my emal address: ztn@online.ru
Letter 2
Hi my nice Jerry. thank You for letter, - is vastly pleased. Hope that near by us with You all will well. I will arrive in America november 15 as mercenary worker. It will do on work in dry-cleaner's or deprives the supermarkets. This will be known when I will arrive in America. Its flight route and in what city I must shall arrive I shall write later. Itself I work at infant hospitals, trained nurse. Also I show the voluntary member of Red cross, I like to help the people and do it good. Work to me like and I much like children, but delivery vastly small earnings, at month I get 25 dollars. This vastly little, and whole hope on be earned in America. Alive I with father, more near by us nobody No sisters no no brother, ma from us remain when I there was 4 year. This vastly sad, but I hope that whole in the future will well. Itself I very faithfull and dedicated person. Like in the whole probity and only probity. Do Not Do to like the fraud and treachery. MUCH LIKE to prepare the food. The A great deal knows the recipes a cue prepare the food.The Play of Pit in piano, like ski. My birth day on july 28. I 24 year. I from Russia. The Children I have no. My growing 1 metre 63 centimetres. In America, which I must inhere 180 afterwards I must prolong its visa for 180 days else, for this I must hire the attorney, but I think that this will easy. The Hope on meeting with You. I vastly this wants. I must expect the answer with hope on majority to the best advantage. Always Your Oksana.
Now, there are other letters that she wrote me over a two month period. but I will just post the last few as all the other letters are already posted here.
Letter 8
Hi nice Jerry. Last night in building to die my father. I all time to weeping and bewildered. I can not itself to believe that my father more no on land. My father to base in morgue and burial in three days. I much terribly and I much am afraid to see my father a dead. Forgive me for my audacity. You could help and send 230 dollars. I search for and ask beside all their own colleague on work that Ihelp. I nor when itself this did not allow, but my situation cross out Whole my pride. I came with funereal agency. And has heard what price that bury my father. Casket cost (stand)s 170 dollars. grave Cost (stand)s 95 dollars. The Catafalque cost (stand)s 58 dollars. I You do not write, how much me will cost other expenses. Me burial of my father will cost beside 390 dollars. I had their own money beside 74 dollars. But so much for little. Forgive me, but I more write You can not, beside me much powerfully pain heads and all time to weeping. If You dare me help, that send me on system WESTERN UNION. Russia. city Samara a street Budarina 28 apartments 11. VEREIKINA OKSANA. To regret I can not immediately, when will arrive , return You money. For this me will necessary time. I think that under first salary in America, I You all return. Once again forgive me, and please do not take offence on me. With thanks to You, Your Oksana.
Letter 9 (I sent her Nothing)
Hi my nice Jerry. Thank you you for help and support, I shall remember this always in its heart. I read all their own money and me will not be enough else 180 dollars on ticket in Moscow. I must be in Moscow november 14. But november 15 I must be in America. This will be 410 dollars. If this for You possible, that I shall You very grateful. Beside me to You one request, I can use Your home address, I want sell its apartment for 17000 thousands of dollars, but I shall not have time to and I want to my girlfriend Natali, has sold and has sent me money in America on Your address if this possible. Forgive me, but write me much gravely, I all time a weeping. Hope that You understand me. Shall write after bury.Your and only Your Oksana.
Letter 10
Hi my nice Jerry. november 11 burial. I hope that You wake to have time to send money, on western union. I You very grateful for help. Thank you for the address. Your Oksana.
I then notified her that I had turned all E-Mail and IP address over to the proper authorities as listed here on this site as with all other letters and Names. I guess if you run across her, tie her up with crap as you will tie up her resorces before moving to the next person...This payoff for her amounted to two months of writing and got 0, Absolutely Nothing haha I wish I would have sent her 50 cents
Important Note* Do not enter a contract by promising her a specific amount of money. Then go the extra mile and send her 50 cents via western union. She has to pay someone money to pick up her money from western union. Include a note saying that she is being followed right now. haha
Again, Thank you very much Black list. You have saved me very badly needed money as I have been layed off from work but I would have helped her due to her very sad situation.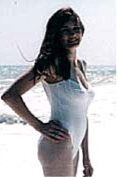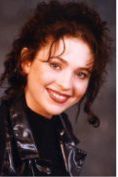 ---
I first want to say thank you very much for posting the information you give on your website. It is quite informative and I think you may have saved me some grief. Allow me to explain my situation. I am a black male of African - American decent. I'm a very tall and large guy. I stand 6' 5" tall at 305 lbs. (195 cm at 138 kgs) and I'm 43 years old and not what I'd consider great looking. A little while ago I had placed a picture personal ad on Yahoo. I got a few responses to my ad, but nothing that clicked.
This week I got what I thought was a real dream lady responding to me from Russia. I had not considered the possibility of corresponding with a Russian lady and the thought intrigued and interested me. I did get a bit suspicious, because in the letter the lady states that she was 29 and slim. I was next sent a picture of a very beautiful young lady. I've dated interracially a number of times here. Looking at her photo I had to think no way would a girl that looks like that go for me when she could have just about any one she wants. Here in America that type of lady just doesn't go for me too readily. I wondered what was up? I responded to her supposed e-mail and got replies that seemed to be a little to vague even accounting for the language difference barrier. I don't know what kind of hustle is trying to be run on me, but I got the same introductory letter today from a different lady. It said the same thing including the story about losing parents in a tragic fire and having a cat named Murka. I got suspicious and went searching on the Internet for more information about Russian women. I found your site and learned about some of the scams operated by some agencies. You presented the facts very well and I appreciate it. I know now not to get my hopes up for that one. I don't know if my situation is new or not? I just thought you might like to be aware of this approach since I didn't apply to any Russian matching services, these came in search of me through my personals ad on Yahoo.
Below I'll include a copy of the letter I received. In parenthesis I'll put the name of the second young lady to send me the exact same letter. I truly appreciate your work, efforts, truth and candor. If in the future I decide to attempt to correspond with a Russian lady, you can be sure I'll use your service. Thank you very mucha nd have a very nice day.
Letters:
Subject: Re: I'm just looking for a friend for now.
Hello,Me name is Olesya (Diana). After Birthday of my girlfriend after all my girlfriends have left to meet with the husbands and guys I has decided, that the friend with whom I might connect all further life too is necessary for me, but such person with whom I would not be happy is not necessary for me. I shall tell to you slightly about myself, me 29 years, I live in city of Kazan in spite of the fact that it is very beautiful city, here very difficultly to find the good person with which it is possible would be to connect the life, the purposes of people in our city very much low, and the girlfriend has advised me to look same people as well as I in the Internet, I and have made I have gone to the Internet of cafe and have found a site which to me the girlfriend has advised, at her mum as has got acquainted with the person from Germany. From all countries which were offered me on ! a choice, I have decided to choose USA, on films and under stories I know, that people for which his personal honour and decency is appreciated more than any petty interests live in this country. After short viewing structures I have seen yours which most approaches me, and have decided to write to you in hope that I shall receive from you the answer. Excuse I has distracted from the story about itself slightly. As I to you already spoke me 29 years I live in Russia, city of Kazan, my weight makes 54 kgs at growth of 171 centimeter. At me higher education on a speciality the ecologist, but on the trade I do not work, as on it it is very difficult to find work. I work to help the bookkeeper in the company which is engaged in sale of home appliances. I live one without parents, my parents were lost at a fire of 6 years back, my grandmothers and grandfathers communists, my relatives were noblemen when Russia king corrected earlier, but there was it for a long time. I never supp! orted ideas communists, they have resulted the country which once was great power, in full route. But about it I shall not continue to me this subject not so it is pleasant have shot. I live together with mine cat Murka, she my best friend! She also likes to ask to have a meal black color at me, in exchange on it she may sit next hours me and purr. Unfortunately I badly know the English language so I the first time shall be to use the translator, but I go on rates, on studying language. With impatience I wait from you for the answer. Your new friend Olesya (Diana). please write me your letter in e-mail: olesyania@fromru.com (solnce_777@pochtamt.ru)
Hello my new friend William
You would know how many pleasures to me have brought that you have answered me! Now I understand, that people in your country really responsible ! Today I came into computer club and have scanned some the images and with this letter I send them to you, I hope, that I to you like. I directly would like to learn more about you to learn your interests as you live as you work. I am very glad to have such friend, as you. I in life very cheerful person and at me very responsible work as I already spoke, I work to help the bookkeeper, and I not in what a case should not make a mistake, both in work and in life I not less responsible person, I think, that the person should concerns to associates as wants that to it concerned. In my life was a lot of pleasure, but besides it is pleasure always stood on a number with more sad events. I never was for the husband and I have no children, but I very much would like them to have, but from the person with whom our love would be mutual and that the child anything did not require. The main features of human character I think Sincerity, kindness, politeness and as I think, that the person it is necessary should be the respectable citizen with love to the country. I very much frequently see young pairs, I see as they are happy, I sincerely am glad for them, but thus I remain itself the person whom not loved At me when that was one friend, but it is little bit sad history, I was possible shall tell to you about it little bit later. I as like to be on a nature, there I feel quieter. As other my hobby is domestic animals and in particular as I already spoke you my cat Murka. On it I also shall finish the letter to you, and with impatience I shall look forward to hearing. Your new friend from Russia Olesya mailto:olesyania@fromru.com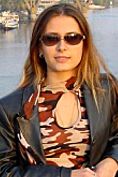 ---
Oxana Ageeva/Barbara Club (Tomsk, Russia)
Hi Elena, On your blackpage 131 you have a report regarding Yana Solovtsova & Linda Marriage Agency, Tomsk. I need to report that Linda Marriage have now changed their identity to Barbara Club barbara_club@list.ru and are 'marketing' Oxana Ageeva.
I have been writing with this lady for approximately 3 weeks, whilst some letters are very personal others are obviously 'canned'. Believing things too good to be true I did some investigative work and found your previous report, there are some amazing coincidences. I found Oxana on EECL, having read your report I checked Free Personals, sure enough she is there also. I also browsed through every profile on EECL and Barbara Club have only ever advertised one lady, coincidently Linda Marriage only advertised one lady also.
Whilst these appear to be two different ladies, in your report Yana refers to her good friend Oxana, they both use the word 'Mom' rather than 'Mum' and they both have an uncle who lives in a village. Here are a couple of Oxana Ageeva's writings, please pay special attention to the explanation regarding an older man and compare it to Yana Solovtsova's explanation, both explanations are identical with even the same punctuation and spelling mistakes:
Letters:
Martin, of course my mom knows everything about you. I showed her the picture you sent me. My mom always has said that she wants me to be happy and never she stand on my way to find my love even it's really so far. My uncle (her brother) lives in nearby village he is willing to take care of mom. They have their own children and he is younger then mom. He always invited her to live in the village even when I was young, so I'm happy that I have someone close to rely on if I leave.
I think this an important issue and of course i want you to know what I think of our age difference and why I'm even looking for an older man then I am. I've had relationships with "boys" and believe me I wasn't satisfactured and I don't mean only making love. I just think now- after the time has passed that those relationships didn't have much insight. I know that every personality is deep and you never can know everything what's inside. but one of the most exciting part of the relationship is with every day open up each other and bring new in each others life not only with events but also with the depths of souls and mindsdiscovering each other. What i felt in those relationships is that with time- short time- there was nothing like that left- my partner seemed no longer interested in our communication as two personalities, as friends even- we seemed to have taken everything from each other and when I feel in a relationship i understand that's only a habit to be together or maybe only physical desire. I always tryied to save relationship, knowing the reasons I still tryed hoping it's only a period, but then i understood that the desire of one partner is not enough and if the other isn't intersted in the same- nothing good will be in the end. With time I understood that i will be happy this way only with smart, intelligent person, who knows life and also knows what he wants( ! )- as usual it is older people then I- that is why older is even more attractive to me- because the relationship is deeper and more goal-directed. I know that is true for me because i have a lot of very good friends who are older then I am. And also if I fall in love the age,race, culture isn't a matter to me, because i know love is what matters. Actually i know that it would probably even more interesting in a relationship if there is a difference- your experiance would match with my younger age as my temperament of a yonger person would match with your age- we would have even more to give each other this way. Of course, I know that everybody is different and probably there are people my age whom I respect as a smart, intelligent and experienced, goal-directed personalities, but I already liked your letters and you much that now no age matters- we can be friends and can totally fall in love- what else matters?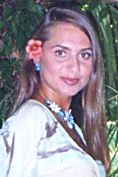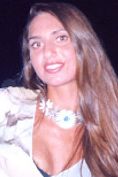 ---
To send your own story, please click here
Click here to support Black List
READ ALSO:

ANTI-SCAM GUIDE - Secure yourself against Russian brides scams! Read how to make scammers to leave you alone, and choose the right girls from the very beginning.

Dating Scams - The real picture of international introduction industry
Scam - Article by Anatoly Neverov
Reliable Dating Services - where to look for a Russian wife
Russian dating agencies - how do they make their money?
Cheap Russian Translations - Russian-English/English-Russian translation: fast and comprehensive. You are not sure she understands what you mean? Translate your letter to Russian!