---
Tanya Zhmur (Cheboksary, Russia)
Hi all! How about this for an abbreviated timeline: I have an ad on Friendfinder.com, and got a mail from tatiana (Message 1 below) on October 29th, 2002. Today is only 1 week later and she's already after the cash!!! So much for waiting months!
The successive messages show the dates they were sent and the full text of each message. None of the questions I asked in my e-mails were ever answered, including those relating to her contacts with members of the peace corps in Cheboksary (yes, I did some research when I got the original message and started digging from there which is where (fortunately) I found your site!!!) I did not send any money in this case, so nothing was lost but an opportunity :( Incidentally, I sent a few replies with both English and Russian text, but I still got no response. Out of pure curiosity, I took some classical Russian papers and ran a section of them through an online translator at PROMT'S Online Translator which can be found at www.translator.ru/eng - the syntax is almost exactly the same in the e-mail text, even down to the parenthesized alternate meanings, watch for them in the text of the e-mails:
Letters:
Message 1: Sent via Friendfinder internal mail, no photo, the profile has since been removed.
HELLO! MY NAME IS TATIANA. I AM FROM RUSSIA. I AM A SINGLE FEMALE WHO IS READY TO ENJOY LIFE WITH THE RIGHT PERSON. MY GOAL IS MARRIAGE BUT I AM OPEN TO JUST FRIENDSHIP IF WE DON'T HAVE A CONNECTION. I LOVE ROMANCE AND ALL THE MUSHY STUFF THAT COMES ALONG WITH A RELATIONSHIP. I AM MENTALLY AND FINANCIALLY STABLE. I HAVE A GREAT OPEN MINDED PERSONAILITY AND THE ABILITY TO GET ALONG WITH JUST ABOYT ANYONE. I LAUGH A LOT AND TAKE LIFE REAL EASY. EVERYDAY IS A NEW DAY WITH A NEW BEGINNING AND I LIVE MY LIFE WITH THAT BELIEF. IF YOU WANT TO KNOW WHAT MAKES ME TICK THAT IS A SUGGESTION FOR YOU. PLEASE REPLY WITH A PICTURE FOR PROMPT ATTENTION. MY E-MAIL ttanyaa@rambler.ru
Message 2: Sent via e-mail to one of my e-mail aliases (I don't give out the main one except to close friends). This message included file 2.jpg (original file name) attached to this e-mail (11/01/02 06:21am).
Hello! I am 28 years old. Mine birthday of April 3, 1974. I have growth of 172 centimeters and weights of 54 kg. My profession is an the designer of a landscape. Now I work in the commercial firm as a the designer of a landscape . I want to inform, that I do not smoke, and I do not drink strong spirits drinks of spirit. But sometimes I love to drink in the good company not a lot of grape vine, though it happens very seldom. I want to you to speak, which I love various music, but basically classical. I to not have children! I was never married! What you to love to do(make) in free from work time? What you to love from the foodstuffs? About my hobbies... In my free time, I study English (I want to hope for success), and go to the sports club, in the evenings. I like music. I like dancing, but not often, because I don't have a lot time for them. At the same time, I like cooking, bat not every day. Some time, I like sewing, when I have any mood, and I like own clothes. It's my favorite hobby. I very love the see, but I don't have an opportunity to see it often ( in our area, there are many nice forests, rivers and likes, but not the see). The sin, the beach, and the see with lovely man... . It's only my dreams.( I think, that I too romantic today,) and I believe in love. Well, I'm a very friendly person, I love meeting the people that come my way and making new friends. What am I looking for? I'd like to meet a man, who can become good husband. I want to live a happy family life. Where? It's not important. I'd like to be together with dear man. I believe that relationships between people must be bused on trust and respect. I value in the persons: the honesty and the seines of humor. If you would like to talk, please write back to me. I' ve promised to you, I'll answer all you questions frankly and honesty. I hate any lie. Some attention, kindness, and care will make me happier. As for my location. I live in Cheboksary. It is a small town by comparison with Moskow. Cheboksary is the capital of Chuvashia Rep. It is about 950 km on east. Tatiana (Tanya). P.S. Send the photos, please.
At this point I started researching the area and came up with the Peace Corps references. I even contacted a few of them and they could not shed any light upon this lady whose name has now become 'Tanya'
Message 3: Sent via e-mail to the same address, file 3.jpg was attached (original file name) (11/02/02 08:21am):
Hello! It was pleasant, that you find time to writing me. I can not write back promtly, because I writing very slowly. I began to study English 3 monthes ago, and took only about 30 hours, so please do not pay attention to my mistakes. OK? I study with individual teacher. But if I can a write, I can not speak and can not understand English, because I have not practice of association. Please give me any time. I want to hear you voice very much. But I want not only to hear you, I want to understand you, so I will sure to be know English. You will be my stimulus. I write to you from Internet-cafe. I am sorry, but It is a one way, which I have next time. I will try to tell you about myself and about my family. And now I must finish my latter. Have a good day. I waiting for you reply. Tanya. P.S. Please, tell me about yourself.
Message 4: Sent via e-mail to the same address, file 4.jpg was attached (original file name, starting to see a pattern yet?) (11/03/02 08:35am):
Hi dear Dave! How are you? I'm very glad to receive you letters. You make me happy. I like your attention. A bit about me. I know already that I like music (different) and sport. Also I like read very much, but in last time I haven't any time for that. Unfortunately. I like cook. What do you love from the foodstuffs? When we meeting, I would like to prepare your lovely dishes. I want to prepare to you the most tasty dishes when we will be together. I'm understand in meeting with you. It's the only way to now each other. About my family. I live with parents and my brother. I very love they. My brother finished a school and go to the university. My parents has small own business. I want to speak you, that I love children very much. I had experience of dialogue in me directly in Russia with the people. But they were not adjusted (are adapted), is serious also we owed part. And they very much frequently to drink alcohol and it isn't so pleasant to me. I don't drink or smoke. Sometimes, I allow myself a little bit a grape vine. Now I think you know about me a little more. I write to you tomorrow. I wait for your letters very much. Take care for me. Kiss. Tanya.
Message 5: Sent via e-mail to the same address, file 5.jpg was attached (original file name) (11/05/02 09:24am):
Hi dear Dave! I am very glad to receive news from you again. You seem, that to me the very courageous and honour man. How you there without me? I shall try to learn(find out) as me to arrive in you! I here very much without you You in ideas always with me. You show very strong interest to me it very pleasantly to feel. I began very much to think of us with you that waits for us ahead. Write to me all questions which you interest. I shall be very glad to answer to you them.. You now are, by the third man in this world which to me is necessary most of all. The first man is my mum, second man is my father. I very much hope for that that our meeting the speed future is held. I am very grateful to you that you trust me. Through the Internet it is as that not naturally, we should take each other. in hands and look each other in eyes and speak about that as the world is perfect. At me very good mood. I want to know all. To me you are very important. When I began to correspond with you I had what that hope that at us with you all will be good. With each your letter I understood that I have found that man which to me is necessary. I as well as you want to see you believe to me very faster it it would be desirable. I want to embrace you caress. I consider (count) what exactly creation of a spiritual emotional basis of the man and there is a purpose sense of family education. I want to you to tell one that my feelings and the words in relation to you always were sincerely and I always understood that we put a lot of trust, that our union would be when that real. What do you do (make) today? I want to know everything, that you make. I'm interested each your step. And I can't wait our meeting. I think, I live for it, and I live for you. I very wait your letter. Now you know about my fillings. KISS! Tanya. P.S. I would like to hear your voice. Do you have a phone number?
Message 6: Sent via e-mail to the same address, no photos were attached (11/06/02 01:59am):
Hi dear Dave! I to study all concerning my arrival in you. I necessary need the visa and passport. It costs 294 $ USA. I am written down on reception in the transport company on Friday. I shall give back back documents concerning registration. I shall require in by to Friday to pay my documents in the transport company. You probably think that I hurry. I really would like to see you, to meet you closer, there can be you my destiny. It is a pity, that you are far. I not capable completely to pay the visa and passport. I think, that you will help me to pay a part of my expenses. It would be wonderful, if you will pay a part of my expenses. I never was outside the country. There was no occasion. And now such remarkable occasion has appeared. You will send a part of this sum of money by Thursday? My documents will be registration in time 10 days. It is good? I have given you the address, on which you through branch of bank Western Union should send to me money. I very much to want as soon as possible to arrive in you my love. I to give you the address of my bank where there is a system of remittances Western Union. Mine a complete name Tanya Zhmur. My home address. Russia, republic Chuvashia, city Cheboksary, street Mira, house 34, apartment 23. I give you the address of bank! Menatep SPB, street the prospectus Lenina, house 6a, city Cheboksary. You also should send control number from 10 figures, which should give you in your branch Western Union. Complete home address and airport, nearest coming) to you also is necessary for me your complete name. I very much to wait on your answer! Tanya.
OK, onto the personal opinions:
First off, I have visited your site and several similar sites recently, so i wasn't taking any of this stuff without thinking very carefully. I allowed it to go this far 'just to see' how far they would go and how fast, but one week was amazing to me!!! The whole things appears like a 'get rich quick' deal, where you get a set of instructions and follow them. OK, I know that sounds a bit odd, but consider this; my replies to each e-mail were almost immediate and I asked questions in each reply. None of those questions were ever answered, each reply took the standard "re: (my subject)" as the subject line and after the 'dear Dave' part, pasted in the next potted response in the package - make sense now? I wouldn't be surprised to find that the whole process was actually computerized. Anyway, for what its worth, here it is, in all its grim reality. I only hope that my entering this with you guys will save someone else the loss of money that would inevitably follow. Dave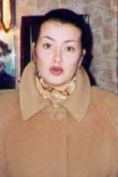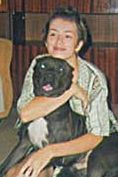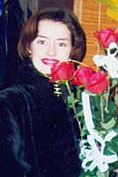 ---
Wind of Love/Ukranian Tours (Odessa, Ukraine)

I'm sorry but I think the scammers are working extra hard, perhaps saving up for Christmas! On Page 74 you have a report regarding 'Ukrainian Tours' of Odessa and on page 136 you have my report regarding 'Wind Of Love', also of Odessa.
I can report that 'Wind Of Love' and 'Ukrainian Tours' are one and the same. Wind Of Love is not a registered company, however their address as shown on www.windoflove.com is actually the registered address of Ukrainian Tours www.ukrainestar.com . Both these sites offer exactly the same services and even list the same telephone and fax numbers, unfortunately both are a scam and both those sites are hosted from the same computer
Martin
---
To send your own story, please click here
Click here to support Black List
READ ALSO:

ANTI-SCAM GUIDE - Secure yourself against Russian brides scams! Read how to make scammers to leave you alone, and choose the right girls from the very beginning.

Dating Scams - The real picture of international introduction industry
Scam - Article by Anatoly Neverov
Reliable Dating Services - where to look for a Russian wife
Russian dating agencies - how do they make their money?
Cheap Russian Translations - Russian-English/English-Russian translation: fast and comprehensive. You are not sure she understands what you mean? Translate your letter to Russian!