---
Natalya/Yulia Smirnova (Ufa, Russia)
My name is Stuart, divorced male, 44 father of 3, English and self employed. I came across your site just by chance and while browsing through your list of scammers I was totally shocked to see the name and pictures of Natalya Smirnova from Ufa, Russia. I Have my name posted on date.com and I was contacted by Natalya on the 29/7/02, she was posted on date .com as Nata3005, her first letter to me was signed Yuliya, in her second letter she said Yuliya was a pseudonim she used until she started corresponding with someone. Unfortunately I lost the letters when my computer crashed, but on reading the letters sent to you by John Moore (bobbylee@mtaonline.net) I realised that my letters had all been identical to his except for the first sentence. I have received 5 letters so far and boy am I pleased I found your site because although I hate to admit it, I was beginning to be sucked in. I certainly will not be writing to her again. Here is another picture of her that is not currently on your site.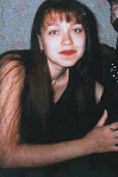 ---
Olga (Volzhsk, Mari-El, Russia)
My name is Mark and this is the third time that someone has tried to scam me, I don't mind because I think that I'm getting better at picking up on it I'm attaching all of the letters that "she" wrote to me. Thanks again for your site. Mark
Letters:
Hi, my name is Olga. I live in Russia. I want to get acquainted with the man, who will love me all life. I am 27 years old. I have is long blonde hair. I have hazel eyes. My growth is 169 centimeters. Weight is 53 kgs. On the following letter I can send my pic. I agree to get acquainted with a man from 30 and older. For me age is not the main thing. The main thing is that there is love and mutual trust! I do not notice a difference in ages. I hope only for my true love, and I hope very much that all with us will be good! I agree to answer all questions that interest you. I like the men who speak the truth without a deceit. Main, that he had large heart and kind soul. I agree, that he can have children. I do not have children, but I want it. I can speak more about myself in the following letters. I am anxious for your letters! Please write to me on my electronic box. I can receive your letters only on it. My e-mail address is olga_nis@bk.ru Best wishes, Olga
Hi Mark! Thanks, that you have paid attention to my letter. At once I want to tell, that my English is not so good. But I hope, that you can understand me. I learned English language at school and in college. After leaving school I studied for 4 years in college by a speciality of the chemistry. I live in the town Volzhsk. It is small town. It is located in Mari El republic. My republic is small, but very cosy. There is a Internet - cafe here, and I write the letter to you from it. It is a unique way for me to write to you. I never was married and I do not have children. My dream is to have the happy family based on love and mutual understanding. Now I live one. I have one-room apartment. My father has died 9 years back. And my mom lives in Kazan. This city is located in 80 kilometers from Volzhsk. I often visit my mom. I hope that in the future we'll have serious relations.You have very well described yourself. Thanks. In the man I search for honesty, mutual understanding, reliability, sense of humour. But first of all - love! I do not love lie, a rage and nonsense. I shall wait for your answer. Olga.
Hi my new friend Mark! I am glad to see your letter again today. I am Ok. Thanks for asking. It means, that I not for nothing have come in Internet-cafe today. I would like to tell you a little more about myself. I did not told yet that I have hazel eyes. I was born in little town Volzhsk. My mom was born in city Kazan, and father in city Cheboksary. When parents have got married, they have arrived to Volzhsk. It is small town. But it is pleasant to me here. It is my native land. Volzhsk is on distance about 800 kilometers from Moscow. Near our town flow a big Russian river Volga. I am work in laboratory Mari pulp-and-paper combine. I do analyses of water and I keep up ecological cleanliness of technological process. But will suffice about work. I also like to have a rest well. It is very pity, that warm weather was now finished when it was possible to sunbathe and swim. But in winter I frequently ski. It is not mountain ski. Here are no high mountains. But it happens interestingly and cheerfully ski on a coast of the river and in a wood. My interests are various. I love dance, cook, walk on city. Also I read books, TV... By the way here I have found pic our city. I send it. You can have small representation about Volzhsk. If our feelings become serious perhaps I shall be ready to leave all and to arrive to you. For me it is difficult to write in English slightly, therefore I want to finish this letter with a wish nice day for you. I am pleasant to be answered your letters. I shall wait your answer. Sincerely, Olga. bye-bye.
Hi my dear Mark! I like to reply your letters very much. Every time I read your letters and write to you with my great pleasure. Unfortunately I can not write to you frequently as I am not have opportunity go to Internet cafe every day. But while I try to do it. Do not worry if I do not write you every day. I am already seriously interested in continuation of our acquaintance and I shall write to you as soon as I shall have such opportunity. I think, that it is difficult to plan married life. Probably it something will be similar to life of our parents. As we perceive stereotypes. I hope, that we shall take best of life of our parents and at the same time to bring, something, original. Now it is very difficult to speak about the future. It is necessary to dream only. But at the same time it is necessary to apply all efforts that sometime our dreams became a reality. Though from the beginning of our acquaintance has passed a little time, but I sometimes begin to think that we have real chance to change our life. For certain in the best side. My mom says that I'm very romantic person and I mustn't dream. But I'm sure that someday my dreams will become reality I shall wait your letter with impatience.Your Olga.
Hi my dear Mark! I am - Ok! And how are you? I am very glad to see your letter today! Here some days temperature of air is 2 degrees celsius (it's approximately 36 fahrenheit) and rather strong wind. It is normal temperature for our region in this time of the year. But sometimes it happens that the weather becomes colder. Do you prefer warm weather or cold weather? What food you prefer? You usually are cooking yourself or prefer restaurant (cafe)? Your letter filled with optimism, forces to beat more often my heart. I think of you very often and I recollect all letters which you wrote to me. In them I see many warmth and kindness. I want to hope, that I am not indifferent to you too. I send you my pics. I hope that it like to you. Please write to me as much as possible, I like reading your letters and communication with you makes me very happy and I look forward to it. It is also very exiting to believe that perhaps someday we might actually meet. I shall wait for your answer. Kisses. Your Olga.
Hi my darling Mark! I am doing well too. Thanks for asking. Today when I have come in Internet - cafe I was very glad to see the new letter from you. My mood became much better when I have read it. I think anything in life is so much better when you can share the moment with someone else. Sometimes just to hold the hand of that person you love can make all the worldly troubles disappear. A perfect evening for me is maybe taking a long walk with that special man in my life, the skies would be clear, the snow is fresh, and all the stars can be seen. The fresh snow crunches under our feet as we walk. The air would be cold and crisp and I can feel the warmth of your hand in my hand. And I feel that you get in my heart more and more. It is especially interesting to dream of it when in the street becomes colder. Your letter warms my heart and that once we can carry out our dreams allows to give up hope. With impatience I shall wait for your answer. Your Olga
Hi my love Mark! How are you doing? My days fly by rather quickly. You see all my ideas only about you. To me even at work speak, that I began slightly another. But they do not know, that I has fallen in love! My weekend has passed well. As I already wrote, on Saturday I went to Kazan to my mom. And on Sunday it became rather cold. -8 degrees celsius. It about 20 degrees Fahrenheit. the present snow has already dropped out. Therefore I put the apartment in the order. Closer to evening I went in shop for foods, have had supper and read the book. Now I read Victor Suvorov book "Control". I would like to know everything, that occurs in your life. I am very pleased, that you write to me. I love it very much. Your letters make me very happy, because it seems I feel love in them. I was so pleased when saw that you have written to me! I at once began to write to you this letter! I send you this song as my recognition I love from all my heart. I LOVE YOU I cannot promise you that I will not change I cannot promise you that I will not hurt your feelings sometimes I cannot promise you that I will always be strong But- I do promise you that I will always be supportive of you I do promise you that I will share all my thoughts and feelings with you I do promise you that I will be completely honest with you I do promise you that I will laugh and cry with you But- most of all I do promise you that I will love you deeply. I sent you else 4 my pics. I hope, that you like it too. I wait your letter very much! It is a lot of love and respect. Your Olga.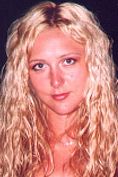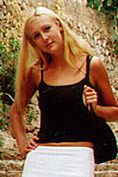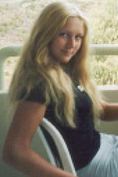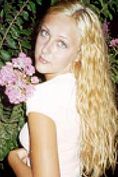 ---
Svetlana Tkachenko (Lugansk , Ukraine)

Hello I am single male 36 yrs old. I contacted Svetlana Tkachencho by buying her email address through Soul mate web site. The very first day that i got a reply for her I also got a email from her agency "Redspark".
Letters:
Dear Sir, Thank you for your interest to our client Svetlana Tkachenko. We would like to inform you she uses services of translation agency "Redspark". We send you an information which includes our services: 1. TRANSLATION - translation correspondence - scan pictures 2. ENGLISH LANGUAGE COURSES - basic course: 1 month - basic course: 2 months - basic course: 3 months 3. HOME DELIVERY - flowers - greeting cards - chocolate - cosmetics - etc 4. DOCUMENTS - international passport - visa - invitation Hope for our future cooperation. Our e-mail address: Redspark@ukr.net With best regards Diana Fletchenko "Redspark"agency
Well i suspect that they were up to not good. but I wanted to see how this was going to progress. i got another email, the frightening thing is that she answered my questions:
It was the great pleasure to receive the letter and photos from you. Thank you very much for your responding to my soul's call. You know, I have never communicated through the Internet, it is my first experience in this way. There was a dilemma in front of myself, like in Shakespeare's tragedy: " Be or not to be. That is the question." I decided to try and I didn't make a mistake. I also know that it is only the first step in a long term (I hope so) relationship. In a word, the attitudes are very important for me, I don't play people's feelings and lifes. As far as I am concerned, the strong friendship and real love is a pledge of all my life. We know each other not much time, but I think that two hearts which are looking for the real affairs can find each other in this lost world... The sun is shining and a bright ray is touching my heart. After a long solitude, it begins again to furnish wonderful and deep feelings and emotions. I think that the serious attitudes are the main things in this life. I want to find very much a strong man's shoulder, which I had not. My soul and my heart are too tired to be in loneliness and emptiness. I hope you will help me to disperse the clouds over my head. As for the qualities of human being, I appreciate the honesty, sincerity, kindness. All these qualities are glimmering in my heart and I want to give them to that man who would value it, hope it will be you.
XXXXX, I want to tell you about myself. I am a teacher of Ukrainian, I work at the school with a first year pupils, I like my job very much! Not to bit about the bush I'll start by saying that I was born in a perfect family. All the members of my family are my dearest and nearest they will help me in different difficult situations. My family is rather small than big. There are four of us: my father, brother, mum and I. My mum is a teacher in the college. My father is a taxi driver. My brother studies in the school. We spend together a lot of our free time, of course, if we have it. My family is very friendly. But my family is not so ideal as you think. You see every family has its own problems and my family as well. I am not a little girl already that's why I want to build my own family. I wish you were a person whom I need. I think that the most important thing in relationship is mutual understanding and friendship. That's why I hope that you share my opinion. Lugansk is my native town. I was born and have been living here all my life. It is situated on the banks of river Lugan that's why the city has such name. I can tell that it is not very big but rather attractive with charming streets and parks, museums and theatre, monuments and memorials. When I walk along these parks and streets I can't help imagining how we would walk along with a holding hands, you would hear pulsation of my heart. You see it's only my dream but everything in your hands. And who knows may be soon my dream come true. I think we will have a goodtime as we have each other and we will have no time for boring. As every person I have my own interests. One of the most favorite is sport. I am fond of running and doing special exercises in the morning. I like it because it doesn't take much time and also it helps me to be in a good form. Thank to this kind of sport I am in high spirits all day long. It's not my only interest. I enjoy reading interesting books. I can spend hours reading poetry. Sometime I go to the disco-clubs. I prefer the House, Rock, Pop music. If you are still reading, then I hope that you are interesting in me as a woman and friend. In the next letters you can ask me whatever you wish, I will tell you everything you want. XXXXX, I want to ask you to tell me about yourself, about your habits, interests, life. We need to know each other better for the building of a strong attitudes. Please, send me your another photo, I want to see your wonderful eyes, to enjoy your smile. I give you my photo to have an opportunity to feel my presence near you. I want to continue our lettering very much and burn a light in our hearts. I am waiting for your letter impatiently. Sincerely yours, Svetlana.
On the third letter i got a request for money to "help" her to pay for the expenses of corresponding through "RedSpark". Of course i did not send any money since I have learnt of scammers through this wonderful web site. Also I traced the ISP that Svetlana used in lugansk. Next step I will be emailing this ISP in Lugansk about this case. I will be giving the details of the internet address that I obtained during the tracing. If I don't get an answer from the ISP I will go complain to the people who provided with internet address to the ISPs all through the world. We must start taking a stand against this kind of people. If anybody want to trace a suspected or potential scammer please let me know. Just sent a recent email from the scammer and I will trace her Internet provider. I was successful of obtaining not only the Internet Provider of this scammer but also the email address of the administrator and the physical address of the Internet provider. Just email me at: ScammersBuster@hotmail.com
this is was the email where she asked for money
Thank you very much for your letter and your tender words. I am very glad to have a news from you and find a person who want the strong relationship. I hope our friendship ( and not only it ), will grow day by day! I really want it!!! Hope you feel the same. To tell the truth marriage is one of the most responsible steps in my life. I belive that people can be together during all their life and not stopping to love each other. I dream to find such a person whom I can trust and who can be become not only my lover but a real friend as well. But I don't mean that we should become a prisoner of love. We should be a one team but it doesn't mean that we can't have different interests and friends. So this is a way how I understand a word marriage. I hope that you will share my opinion.So, I want to tell you that there is a light in my heart and its burning flame embraced my heart and my soul! But there is a little cloud in it... My dear xxxxx, I went to the agency today with a best mood, with highest emotions in my soul, I wanted to write you a letter which was full of my dreams and my thoughts and I brought my photo (for the opportunity to see me), but it was like a storm under my head, the photo and the letter were too large and I have no opportunity to pay for them. The prices are too high for me. It is a shame on me to tell about this, but I have to do this. I would like to continue our lettering so much. I want to know you better, but I don't have a lot of money and that is why I can not pay for correspondence's expenses. xxxx, I want to tell you so many things about me and I want to know all about you, because I feel that you are that man for all my life. It is my sweetest dream to have a letters from you and enjoy your words!! If you want I will send you my home address, but I think the Internet is the fastest way in a communication and we will be able to know each other as soon as it would be possible. Dear xxxx, I am so sorry, because I am a modest girl, but it would be nice if you can help me to pay for correspondence because I think that the special relations are growing between us. I will be waiting for your letter impatiently. Yours Svetlana.
What do you think? After 3 emails she thinks that we are made for each other!!! Let bust all this scammers!!!
---
To send your own story, please click here
Click here to support Black List
READ ALSO:

ANTI-SCAM GUIDE - Secure yourself against Russian brides scams! Read how to make scammers to leave you alone, and choose the right girls from the very beginning.

Dating Scams - The real picture of international introduction industry
Scam - Article by Anatoly Neverov
Reliable Dating Services - where to look for a Russian wife
Russian dating agencies - how do they make their money?
Cheap Russian Translations - Russian-English/English-Russian translation: fast and comprehensive. You are not sure she understands what you mean? Translate your letter to Russian!