I came to realize that wishes indeed come true!
A true-life story from Tom and Taya
Hello Elena
I have visited your site, and read many articles, and stories of couples. My story is not much different, but will allow other people to realize that wishes indeed come true.
I had divorced, and spent the first two years recovering from that disappointment. I dated women here in America, and found that what I was really looking for was rare here in the USA. Woman are much more independent, and liberal then I was looking for. I read articles on Asian and Russian women. I thought that there outlook on relationships between men and women were much closer to what I wanted.
I visited sites and contacted women from Russia. One in particular caught my eye, and interest during the correspondence. Her name was Taisia. She was younger then I initially was looking for, but her letters and pictures said she did not want a man to young. She was not bothered at all about our age difference, and I felt that we should take our relationship further and see what developed.
About 5 months of writing and telephone calling led to my visit to her. We met in Moscow, spent some time there, and then went to her home town. Right from the start we both felt we had found the person we had always been looking for. During the two weeks we were together, I observed her with her family, friends, and home environment. A few small warts appeared, but nothing that put me or her off. We saw each other in very good times, and a few differences of opinion. In all instances we both gave some ground, and compromised because we were in love, and wanted our relationship to work. We found we both wanted the same things from life. I asked her to marry me, and she agreed. I then came home, and we started on the long visa journey.
There are many times during the visa process where you question your sanity as to why you are doing this. Happily, phone calls, and emails keep you both on track.
Finally all paperwork was completed, and all the plans made for Taya`s trip to America. We are both extremely happy now, and she arrives on the 7th of December, just in time for Christmas holidays. Taya is 30 and I am 53. Her and my wishes have indeed come true. She saw beyond our age difference, and made me realize that when two people are right for each other, nothing else should stand in the way. We both are committed to making our upcoming marriage a success. The enclosed picture was taken in a restaurant in Yoshkar-Ola, a city outside her village.
Tom and Taya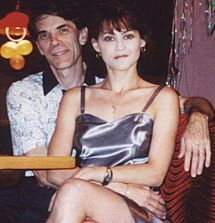 ---
READ ALSO:
At first it seemed completely unreal, and now we are trying to sort out her visa! - Read a story of Paul and Galina
Real life fairy-tale - One day a guy wrote to me asking if I think it's possible for him to find a partner through Internet. I said "Yes, why not?" and he started his search. Read a true-life fairy tale from Bart and Irina.
---
Comments, suggestions? A story to share? We want to hear from you!
Click here to Contact us
---
JUST RELEASED! New E-book by Elena Petrova:
"How To Find And Marry A Girl Like Me"
Comment from the reader:
"This may well turn out to be the best purchase I have made... I hope not too many of my competitors find this book!"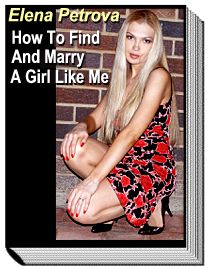 Discover how to find, court and finally marry a beautiful Russian woman!
This is the only book written by a beautiful Russian woman married to a western man - for more than 5 years! - and who is also the owner of a highly successful Internet dating agency.
Find out once and forever what Russian women are really looking for, why they are looking for it and how you can give them exactly what they want!
Get responses on your letters to beautiful Russian women - 9 out of 10, GUARANTEED!
With "How To Find And Marry A Girl Like Me" you'll learn knock-out techniques that will instantly boost your success rate in dating Russian women - online and in real life. You will have more beautiful girls that want to be with you than you can handle!
And not just ordinary girls! They will be beautiful, intelligent, but most of all - honest and sincere! You will be the one to take your pick!
STOP wasting your time and money in search for a Russian wife... Get it done - painlessly, easily, and certainly! Moreover, have lots of fun along the way!
Yes, you too can marry a girl like the one on the picture... Click here!
---
RECOMMENDED:
New Ebook You Cannot Afford To Miss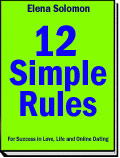 Dating can be complicated... it doesn't have to be! You can jump start your love life - or you can keep wandering in the dark; the choice is yours!
When it comes to dating, most men make the same silly mistakes with women - over and over, with disastrous results.
Do you want to do BETTER than 99% of other guys? Click here
---
---