---
Wow, thank you for this site. I am a 30 year old development manager from London, UK who approached a woman by the name of Riva on Match.com. Her profile claimed she was also in London so I was instantly suspicious when I received a reply explaining she was from Kherson, Ukraine. Having never done this sort of thing before I decided to give her the benefit of the doubt and continue the correspondence. It has now been about 4 emails and love marriage and moving to the UK seem to be the underlying theme... In the latest message Riva explained that she could not afford to use the internet but wanted to come and visit me to "see if we were compatible" (pretty forward given she has not even seen my photo yet!). Having not being born yesterday I thought "Well hold on, I would send money for the internet before flying you here after 4 emails!". Being even more skeptical (sad I know but have traveled widely and heard some quality scams) I thought I had better do a few searches on the net regarding Russian/West relationships and came across this site... Somewhat shocked but not really surprised to find her pictures here under the name Elena Stamat from Odessa, Ukraine. I have to say that this may be two different women using the same photos as the tone and nature of the letters varies somewhat but either way they are both to be avoided....
Overall a lucky escape with only dented emotions...
David H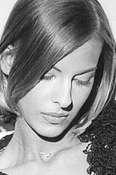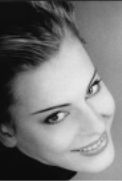 ---
Svetlana Glushkova (Medvedevo, Russia)
I am a 48 year old man in the United States have been divorced for 4 yrs and was tired of trusting American Woman. On 2/2/02 I received the initial contact from Svetlana I don't know what service she may have seen my add on but it was not a marriage service. The letter was an intro of herself not to much out of the ordinary. I received 6 more letters from her with photos in some and on 2/13/02 she wrote and said she was coming to US and needed money for a tourist visa @286.00 she told me she was going to come to the US on a 3 month tourist visa and needed 396.00 this she said would cover her visa, passport, and medical documents.
She gave me her Address as:
Svetlana Glushkova
Russia
Republic Mari-EL
Medvedevo
Settlement House Three Apt #15
as well as the name of a bank to send the money Via Western Union as she said this would be the best way to send it to her. I asked her many personal questions that were easy enough to answer like how come she was never married what did she think of the poem I wrote to her but she never responded to those questions, that should have been the clue. However I sent the money Via western union Control #8416288206 to Svetlana Glushkova as the recipient.
Her next email thanked me for trusting her and the next asked for $784 for plane tickets. Again I sent this money via western union Control#8417035436 which was picked up by Svetlana Glushkova. I then received an email from her again thanking me for the money and that soon we would be together. The email address she uses is BabyS1@yandex.RU I received another email from her on 2/21/02 asking for an additional 350.00 because she had to buy insurance to satisfy Russian officials she would be returning and for hotel costs she had incurred in Moscow. I had just been trying to pinpoint her email address and was trying to find out if she was listed on other site when I came across you site in yandex.ru. I checked it out all night long to see if this person was listed and could not find her on your site. Enclosed find her pictures and the emails she has sent to me . Its too bad this was a scam as the young lady was very attractive and seemed so sincere.
Hopefully this will prevent someone else from being taken by this person in the future.
Tony M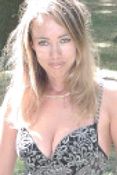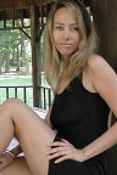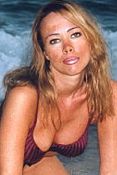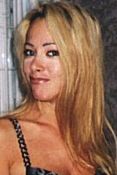 ---
What's that game with the gophers and mallets that kids play? I wish this sender would take me off "her" mailing list, but no such luck. I am therefore obliged to pass this information on to both of you. Current photo attached.
Regards,
Kirk
25 Feb 2002
My name is Tatiana. I live in Russia. I love children and animals very much. I want to get acquainted with the man, who will be a support in my life. I am 28 years old. I agree to get acquainted with a man from 30 and older. For me age is not the main thing. The main thing is that there is love and mutual understanding! I do not notice a difference in ages. I hope only for my true love, and I hope very much that all with us will be good! I agree to answer all questions that interest you. I am anxious for your letters! Please write to me on my e-mail address is tatianazhch@yandex.ru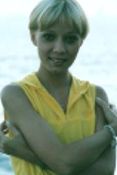 ---
Tatyana Zagainova (Novosibirsk, Russia)
My name is Tim. I am 35 years old and have been writing to Tatyana Zagainova from Novosibirsk, Russia, since October 2001. She contacted me from www.absoluteagency.com. She sent me the EXACT same letters and pictures as Albert and in the same time frame. However, in that month of not hearing from her, I had local agencies looking for her. It was reported back to me that no one by that name lives in Novosibisk. So when she started writing to me again in December, I sent her a small sum of money (she did not ask for it) I then had Western Union tell me where it was picked up at: She did not pick it up in Novosibirsk, Russia, she picked it up in Yoshkar-Ola. She never gave me as much details as she gave Albert...
She wrote to me using 2 address:
tatyana_rus@fromru.com
tatayana2002@fromru.com
Here is a clip from email sent back and forth to "allrusian" This is an email conversation, so my original text is on the bottom:
Dear Tim,
Sorry for delay.. I've checked her and found that Tatiana Zagainova, DOB January, 27, 1973 is UNREAL person. She is NOT registered in Novosibirsk, Russia. This info is free for you. I hope that you order me next time..
Best regards,
Michael Muinov
you wrote:
TF> Thank you for the reply.
TF> I have Liliya Mayakina of "getmarriednow.com" looking for her. She equated
TF> the task with "Looking for a needle in a haystack." I'm familiar with that
TF> saying. BUT once in a while you have to stick your hand into the haystack
TF> and just hoping that the needle pokes you!
TF> This is the same as what I sent to Liliya:
TF> Her full name: Tatiana Zagainova
TF> She works as a "Medical sister" at a children's hospital/clinic.
TF> She did not give address. She said when I asked, that I couldn't send her
TF> anything anyway because of Sept. 11th events.
TF> I don't think she is even checking her email address anymore. (I have my
TF> ways of knowing.....) But it is tatyana_rus@fromru.com
TF> She is 28, birth date: January, 27, 1973
TF> That is very little to go on, I know. But obviously, check the children's
TF> clinics. and I know that she used internet cafe to write, maybe a worker
TF> there would recognize her. I still can't seem to get uploads out of my
TF> email, so if you can browse to the pictures.
I hope the men out there know that all Russians must be registered in their city of residence and that a simple check will determine a real non-scammer. I have learned much in this process, so just maybe it was worth it... By the way, here is what I spent:
$125 - To become a member at Getmarriednow I had to do this to get email address of Liliya. I had not yet learned of allrussian or I would have used him ($90).
$200 - To Liliya for services rendered. ok. that's a lot more than $90! BUT she took photo of her to internet cafe and all children's hospitals.
$100 - To Tanya for Christmas present.
$100 - After I thought up of my "trick" to find out where she was from...
$525 total spent. Not so bad, but at Christmas time? That hurt!
Thank you, and I hope no one else gets scammed by her!
Tim
---
Agency: Ukrainian Tours

http://www.starofukraine.com (site used to be under here - since moved)
http://www.ukrainiantours.com (URL no longer valid)
http://www.ukrainestar.com (Still valid)
Mail Email address: ukrtur@farlep.net
I'm a 33 year old single guy, English, white, professional (working with Enterprise size computer systems/networks/security). Contacted a woman via Excite (before it was taken over and the contacts section closed). First made contact in August 2001. Received letters quite often, though they did seem to be a little odd (the style seemed to change slightly from time to time). Came across this site back in October, and never found any reference to this particular agency, Ukrainian Tours (starofukraine or ukrainiantours.com as it was back then, ukrainestar.com when I last looked into it), nor to the woman I was corresponding with. However, barely 2 weeks or so later the agency did appear! I was horrified to say the least! However, I decided to keep quiet and try a few things....
I had flowers sent via a different agency to the address I was given - no luck there. It was reported back that there was a couple living at the address, not a single woman! I queried this with the agency, and was sent back a very pedantic reply. I grew even more suspicious when I requested a 30 minute video 'made especially for me by the lady of my choice' to then be told it would be quicker if I ordered a 45 minute video! I was told my lady had agreed to make the video, but she never mentioned it in subsequent letters. Strange that, isn't it? I'm no expert in physics, but even I know that 30 minutes of video will be quicker to produce and download than 45 minutes. What I suspect is that one had been done already, and this was a quick way out. I sent a mail specifying that I wanted her to go certain places and show me certain things - never heard back about it! I was also told that my E-Stamps had run out, when I clearly had a fair few left. I queried them about that and proved that they were wrong. Whatever they do to keep a track of what goes through their translators is pretty shoddy, because when the E-Stamps did run out, they never sent a notification to me.
My suspicions were aroused again when I was sent a letter where it was claimed she had spent all day writing to me. Funny how it contained 75% of the text from an earlier letter, bar a couple of slight adjustments.
The last letter came back in January - she claimed that she had lost her job and would try to contact me later. Never heard from her since.
I'm pretty damned annoyed about it all - I really liked this woman (trouble is I don't really know if she existed, or if she did whether she really wrote the letters). I've attached her picture, but I must stress that I don't think she is directly involved. For reference, her name is Vika.
Now, bearing in mind I work with computers for a living, I retrieved their current (and previous) domain address details, and administration/billing contact numbers for their service providers. I also contacted the company that provide their billing portal. They would be interested to hear about any complaints about this company (though I think to be fair we would have to have solid proof before much can be done). Luckily I didn't loose out too much (some English lessons, translation, and a cuddly toy). Serves me right for being a soft touch, but like so many others I guess I wanted to believe in her. Still looking for that special someone - a bit wiser now I think, but still itching to find a way to stop scammers from causing grief!
Wolf.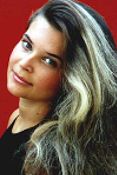 ---
To send your own story, please click here
Click here to support Black List

READ ALSO:

ANTI-SCAM GUIDE - Read how to make scammers to leave you alone themselves, and choose the right girls from the very beginning.

Dating Scams - The real picture of international introduction industry
Scam - Article by Anatoly Neverov
Reliable Dating Services - where to look for a Russian wife
Russian dating agencies - how do they make their money?