---
Cupidon Agency (St Petersburg, Russia)
Please bear with me on this. I may be able to do a proper report in the future, it depends on circumstances with my own agency and the situation of
my lady in St. Petersburg.
My lady was listed WITHOUT HER KNOWLEDGE. But, the scamming agency did put us into partial contact when my agency contacted them. My Lady and I have met in Europe, we are doing fairly well, not perfectly, but well enough for the moment.
The 'listing' agency was at the point of embezzling all of her trip money when my agency (I checked your list last August when this started, and my agency is quite nice and reliable) interviened and saved more than half the money.
Why do I not push this? Because first the listing agency will deny it and say that the 'services' were provided for the lady and it will drag her into it and because it will be everlastingly difficult to prove and hard on my lady.
However, I felt that you might, without posting, keep an eye on the agency involved just in case. I realize you recieve hundreds of these and this is neither to your form nor all that helpful, yet often just a little information can solve some other problem unseen at the time. The Agency involved was "Cupidon" in St. Petersburg, the agency manager 'Natalyia'. The sums involved, around $800 US lost, more than that saved.
My agency and I are evaluating what, if anything, can be done in your agency association about this. Any advice to me would be helpful, as I do not wish them to get anyone else. I don't want to drag my agency into a mess though, nor my own lady. I hope I can assist you, you have assisted me in the past with your site.
Charles C. Tarbox,
former Attorney and Judge, now historian
---
Ekaterina Skulkina (Kemerovo, Russia)
I'm a 45-year old American single father of two. I have an online ad on Friendfinder.com, and was contacted by a person calling her/himself Ekaterina Skulkina, and using the email address skulkat02@pochtamt.ru. This appears
to be a name now being used by the person you have listed as Olga Fedotova in Kemerovo. The letters are essentially identical, with only names and small details changed. Thanks to your site, I found this out before being scammed for any money or property. I became aware that something was amiss when I tried to send flowers to the address she gave via the Russian Florists' Network, and was told that the address is bogus, and was directed to your site.
The latest email, sent yesterday, corresponds to letter #6 from "Olga" (see below). I'm also attaching the pictures sent to me by "Ekaterina," and the one posted briefly with her friendfinder ad. The friendfinder profile used in this scam carries the name "Natalia2001." It's still active, and will probably be used for the purpose again (as of today, it's changed from "turned off" to a "pending approval" state).
Thanks very much for providing this service.
Bill Gooch
Letter #6:
Hello loved friend Bill!!! I so am happy, that you at me on mind(wit) all the day. I am happy to read your letter. How at you an affair? How mood? I to think, that at you all is good. I like your photos! My full name Ekaterina Skulkina. I to want it am very strong. Well, I to want to tell you, that my heart began to beat more often when I tothink of you!!! I to ask you, that you to send me all photos which at you are. They will help me to feel your presence near to me. I want to feel you, your gentle sight, yours a smile, your hands. I so to require in heat and care and I to think, that I to ask not so much. I to search pure(clean) love and romanticism in attitudes(relations). I to like whenall is beautiful, fine, gentle and romantic!!! Desire to have the family, the loved(liked) person beside, feeling care and constant support in difficult minute, to what to aspire each person in life and I too. To me 27 years, and I and to not have, about what I to speak you. I was close to happiness in the past, but my trust to break my heart. I should trust the person with which I all life. To trust his each word, gesture, a sight, a smile. In the world now so it is a lot of meanness(low act) and deceit, that it is necessary to concern to people which to surround you very closely(attentively). I to not speak you, that it is necessary to concern about mistrust to everyone, just necessary to know the person so that to be completely sure in him. I to know you not long, but I can tell, that you very fair and open and it very much to involve me and let's me trust, that I that I can love and be loved!!! My aunt to learn(teach) me, that I should be always open. I to tell her, that our attitudes(relations) to develop successfully and she is happy for us. I told to the aunt about you much. She to dream, that I, at last, there was not one and to have family. My aunt has told to me yesterday as has met the husband. It was the casual meeting. They have fallen in love in each other at first sight. All over again he looked after her and a bit later they married. Now they live very happily. It is a pity to me that I have no the phone of a house. I very much would like to hear your voice. My fellow worker the teacher of computer science has offered me to make a sound file. I shall try to write down to you a sound file and to send through email. I shall try to make it as soon as possible, whether but I am not sure it will turn out at me. I now very much to want to talk about you! I so to want to share with you pleasure personally when I to see your eyes and a smile of that I am glad. I to want to see your pleasure and to divide(share) her with you. I to want to know what to do(make) you happy? And I shall try, that everything, that I to make was the present happiness for you. Please give me chance to make it!!! Give me chance again to feel the loved and loving woman. I wait for your beautiful letter and I promise, that I shall think of you each minute.
Your friend
Ekaterina.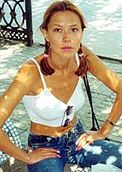 ---
I am a single white male who first wrote to Irina Busina in Kiev from Match.com, Her birthday is listed as July 10th. Either she or someone else is using the same photos at match.com and also friendfiner and her name is elena1265 now. I believe this is the exact same person as the one who scammed me, as her photos look very similar and the fact that she has the exact same birthday once again. She has just changed her name from Irina Busina to Elena. She does have the exact same photos listed on both match.com and friendfinder now yet has different ages of 25 and 27yo. I found out I was being scammed when I wired the $150 dollars to this Konstantin Petrenko of the agency for service to help her with the costs of the internet and to send her 15 red roses for her birthday. A photo was sent back to me of her receiving the roses. I could never reach this agency or her again. I wrote to her through another agency and the letter came back as undeliverable as there was no such address as the one she gave me as to where she was living. This is how I knew that I had been scammed. At match.com her age is listed as 25yo., and at friendfinder her age is 27yo I believe her photos or she is at Match.com as Elena1265 and at Friendfinder as and has the same birthday as the original Irina Busina of July 10.
S. H.
( Scam Hunter)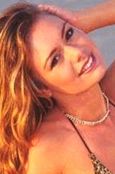 ---
Irina Smirnova (Omsk, Russia)-1
Hello My name is Tim, I am a single male age 37 who had an add on kiss.com. Unfortuneately I found the Russain girl named on your list as Irina Smirnova. I have deleted all the recieved letter but I am hoping you will post the pictures she sent me as they are different from the other Irina Smirnova I found on the list. The scam was the same, fell "in love" incredibly fast and requested money via western union sent to Rosbank in Omsk, care of Irina Smirnova. Fortunately I became suspicious immediately when she fell in love so fast, therefore I never sent money. Thanks to your site I confirmed my suspicions.
T. Repp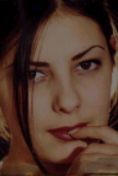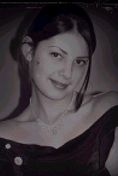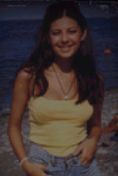 ---
Irina Smirnova (Omsk, Russia) - 2
Gentlemen,
This is to alert you that the girl you have posted as Marina Lyzhina/Marina Mikhailova (Russia) and Marina Lyzhyna/Mihailova (Orenburg, Russia) appear to be the same girl. I am getting letters and pictures from her now. I am getting pictures that you have posted under both names mentioned above. This time she says her name is Irina Smirnova, Omsk, street Pavlika, Morozova, 34-76. Russia.
She has just updated her e-mail address to: irinasmir_27@pochtamt.ru.
I found the pictures of her on blackpage53
I will continue to write her to see if I get anymore information.
Thanks,
Tom
---
Irina Kuznetsova (T'umen, Russia)
Irina Kuznetsova <irinakuz@mailru.com>
I'm a single guy 34 yrs old and was contacted by Irina in Aug. of 2001 through match.com. She told me she was 27 and lived with her parents in T'umen, Russia She explained that she was a cook and her Mom was a teacher. We wrote back and forth for a few weeks and then she asked me for $270.00 in U.S. money for a visa.. The next letter she told me how to send it Western Union and that she needed a ten digit # from Western Union that they would give me for the transaction. She even went on to explain that she knew about this because a friend worked for Western Union. I was suspicious after she asked for the money and did not send it. She even told me that her Uncle was a pilot and could get her airline tickets. I put her off by telling her I didn''t have the money and then I logged on to match.com under a different name and was contacted by an Olga from Russia. She told me the same things that Irina told me about herself and knew something was wrong. Irina and I continued to talk and she told me she loved me and could not live without me and so forth. She stopped writing in Oct. and I have not heard from her again.
Scott
Letter 7/30/01
Hi! My name is Irina. I am very glad that you answered me. I like your profile on this site very much and I have decided to write to you. I search for the person with which I could conduct all my life. My intentions are very serious. I live in Russia in city of Tyumen. It is not very far from Moscow. The time difference is two hours from it. Our city is not small but I already have despaired to search the person for life. I shall tell to you about myself. My growth is 168 centimeters, weight is 53 kgs. I'm 27 years old. I was never married. I have education of the cook and higher education on a speciality economy and marketing. But in the present time I work by the cook in a restaurant. I have no children. I have very beautiful eyes, I think that you will estimate my sight on a photo. I like sport. I often go in an exercise room and in fitness club. I like to keep myself in good form. I do not smoke and I do not drink alcohol. I consider that my body must be in good health. I hope that you agree with me. I hope that my photo will be liked by you. If you can please send me yours. I think that appearance is not most important, but it is very interesting for me to see your photo. I live with the mom. I has said her, that today letter has come to me from person from America. She has said what is it well, but it is impossible to trust at once. We should understand each other. We should pass long way that in the end we shall understand together whether or not. But I think that we will good know each other! I shall help you to study about me. I do not so well speak English. While I shall use a translation program to understand your letters better. I think that you can understand all my letters. If something to you will not be understandable, say to me about it. Your letters will help me to learn your language better. I have no the home computer, because it's too expensive for me. I shall write you from the Internet Centre. Some words about about city I live in. I was born and has grown in it. It's population is about 600 thousand people. It is very beautiful and old ( born in 16 century). I like my city. I like to go for a walks on its streets, to visit museums. We with the girlfriends often visit cinemas and we look various films. My girlfriend has advised me to look for someone unique in Internet for me. I did not expect that you will answer me. I thought if is it simply joke. I hope that we will learn one another better by the computer. I want to know more concerning you. Tell me about your relatives, friends. Tell me where you live. What you like. I shall wait for your answer.
Your friend from Russia
Irina.
Letter 8/7/01
Hi my friend.
I am glad that again I write you. I did not expect that I shall write to you again. It is very pleasant for me, that you liked my last letter. I like to travel very much. Earlier I traveled very much with mum by Russia, when prices for the tickets were not expensive. Now I can afford to go with friends not far from city to lakes. We go in campings in the summer. It is wonderful I suppose. Here is very beautiful places. I wait for a summer when I can again take bag and I go to lake, woods. One my girlfriend play a guitar very good. Walk with the tents, unless it is not perfect? I like to look movies, me to like the Russian comedies and melodramas. I like very much the film "Romeo and Juliet" with Leonardo di Caprio. When I look it I always pay. I believe that there is such great love, and you? I unfortunately have no the telephone of a house, here is it's a great problem. Often switch off electricity or gas. I can call you myself, if you will give me the phone number. I have a very good family, the father works in boiler-house stoker, and mum the teacher. My mum's name is Tatyana, she is very interesting man. I always divided my pleasures and griefs With her. She never will give up to me in good advice. I don't know what should I do without so perfect mum. If you see how my mom teach children you would be very glad! At her lessons always reign an atmosphere of understanding and kind! I love my mom very much!!! My father's name is Vasilii. Him is 55 years, he soon will leave on pension. I glad that he has not given in to the Russian habit to drink vodka, in our city very many men drink because of financial problems. It is very heavy to their families. I don't want that my future children grew in such family. It is one more one of the reasons why I want to leave Russia. I think that you understand me. I have finished high school 4 years ago. It is perfect time - student's life!!! Sessions, you know, when you don't sleep all nights worring, and when comes the day of examination, heart simply jumps out of a breast. I hope that you too felt it. I very much liked to study. After high school I began to work in restaurant and I could not refuse because at us in city very few work places. We live poorly, but very amicable. It is very perfect when in family there is a mutual nderstanding. I always dreamed to create such family. I'd love to have three or two children. I'm alone in our family: have no brother and sisters. Parents still love me very much. I don't think that I have grown egoist. I like very much honesty and decency. If I'll create the family I think that in relations with the husband must be complete trust to each other. I consider that it is the pledge of strong family. I like animals very much. We have a dog at home. It's name is Sharik. It is the rottweiller. I send you a pic with him. I like to walk with him. He plays and answers me by reciprocity and always protects me. If someone wants to stick me he will protect me. Our city is not very quiet. But I am not afraid because Sharik with me. I think that you attentively have read all and will write me again. I'll wait for your answer with great impatience. Write me about yourself more and don't forget to send me your phone number. I shall wait.
Your good friend
Irina.
Letter 8/30/01
Hi my love Scott!
Please sorry for this delay in our respondence! I was so busy and couldn't come to Internet Centre. And now here at Internet Centre all problems are seemed so little. Today I have for you very joyful news, I called to American Embassy and has learned that the visa is really cost 270 US dollars. This is cost of the visa which called B-2. This is the visa of the tourists or visitors. I learned about other kinds of the visas, but me was told that the visa B-2 is the most suitable variant for us. Besides I was told that it is possible to prolong it if it will be need, therefore I agree with them completely. But unfortunately I do not have such money. As you probably know in our country a very awful condition of economy and people are not payed the money for vey long time. Certainly it is a shame, but I am compelled to ask you these money for us to meet. If you can send me this money through the system Western Union. Money must be sent for myname to the address branches:
ALFA BANK,
162, RESPUBLIKI STREET.
TYUMEN,
RUSSIA,
IRINA KUZNETSOVA.
When you will come to the bank, there to you will be given the Money Transfer Control Number(MTCN) which consists of 10 figures. You should send me these figures which will help me to receive this money. The system Western Union is the most reliable system moneytranslations all over the world. It is safe and quickly. You can ask if I know so much aboutthis system. This is explained by fact that one of my girlfriends works in this bank. I am veryglad that you want to see me, unfortunately,there are necessary money for our meeting, butmoney is only paper, main that we shall meet with you. We should trust each other because we love each other and we soon will meet. I called to a uncle and he has told that he can find the ticket with the discount for me, but for this purpose it is necessary to know where is the nearest international airport to you. Yesterday I saw sexual dream about us with you, it was very much excited and I want to tell it to you. I dreamed as we we meet with you, as you take me to hands, we go to you home. At your home we go at once to a bedroom and you begin to undress me, our hearts are beaten synchronously, we are passionately kissed and you begin to teach me to all pleasures of sex. I love you and I begin to understand that love this such strong feeling, I am glad that I could test it due to you.
With love
forever yours
Irina.
Letter 9/17/01
Hi my love Scott.
I am very glad to see your letter. I want to be with you! I want to live with you! I want to be your wife!!! I am very glad that you love me. I'm very glad that you want to see me. I want to see you very much. I asked you to help me with money for the visa so I could arrive to you. I need 270 dollars for the visa. Today I will go and will be registered for the account the visa. I speak them that I will give back the money for the visa tomorrow. I am necessary for them. I love you very much, also I want to see you as never before. I can not without you. You are necessary for me!!! As the sun is need for us, as water is necessary to everybody and you are necessary for me!!! I want to arrive to you very much. I ask you to send me the money through system of remittances Western Union, it is very important for me. I think if you love me and want to see me, you will help me. I'm ready for everything to be with you. I very much miss you. I very much want to see you in a reality. I ask you very much to send of money today, it is very important to make the visa very soon. I roar sometimes because you are not present with me. Only necessarily inform me 10 figures which you will be given in bank. Without them I can not receive money. I love you and I shall wait for your letter. As you remeber address of bank is:
ALFA BANK,
162, RESPUBLIKI STREET.
TYUMEN, RUSSIA,
IRINA KUZNETSOVA.
I need you my dear !!!!!!
FOREVER YOURS
IRINA.
---
Iya (Inna) Birukova (Kiev, Ukraine)
I have been receiving letters from a young lady from Kiev. I don't really have much to add to the story already written about her but I do have another photo that I think you should include. She is on your Black List - page 16. She is listed as Inna Birukova from Kiev. Although in her letters, she used the name: "Iya"
She never got to the point where she would ask for money. However, in her last letter, she started to tell me about the difficult economic situation in Ukraine. This I believe was a prelude for asking for money. I felt there was something wrong when she refused to send me any other photos besides the one I have included for you. She said she didn't like any of her other ones. This I thought hard to believe and a very odd excuse. So the little flags were starting to be raised with me. I think she doesn't want her new photo to be connected to the ones posted on your website. But, you now have it and I hope you post it with the others.
I want to thank you for the good service you are doing for all the honest men and women out there.
Regards,
Skip Gilmore.
Glendale, California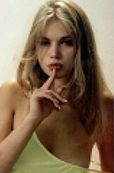 ---
Larisa Lukovskya (Kremenchug, Ukraine)
My names is Bill from California. I recently started writing to a woman on Match.com (Larisa7777) is her profile ID#, her name is Larisa Lukovskya, from the town of Kremenchug, Poltava area, Ukraine. Her address is 1905 str. 4-40. She first asked me to pay $100. for her email expenses at her web cafe. Next after I sent her money via Western Union, she asked for $1900. for travel to this country to visit me. I started to get wise when she kept insisted that I only send cash. This started after the second email, so she likes to work fast. Some of her alias are Larisa Skorenko, Lora Kremenchug, Larisa Sorenko, that I know about. Her email address that she gave me is flowers@cat-ua.com
Letter #1
My Dear Bill!
I am very pleased you interested in my. I am very happy to here from you. I will tell some more about me. I am 28 years old. I have a daughter. My little Angel 7 years old. I have two higher educations - pedagogical and economic. I work at the children garden. I like to work with children because I love them too much. My Dear! I want to say to you I am a very serious person and I do not look for a pen-pall. The only I would like to find is a strong, lovely and happy family. That is why I need in such faithful and true man which will be my husband in the nearest future. I have already understood that it will be very difficult to find such man. But I am still not despair and I hope my second part is you. I would like to ask you, my Honey Bill to send me your photo though appearance is not important for me. The main thing is his inner life and his soul. Also I want to let know beforehand about I do not like any kind of lie and cheat. I need to be sure you are honest with me. That is why all that I seek in my life is not your point of view do not trouble me, please. If we have the same feelings I am waiting impatiently for your letter.
Best regards.
Larisa.
P.S. Write me to my e-mail: flowers@cat-ua.com
Letter #2
My Sweetheart Bill!
I am very glad to receive your letter. It' s very nice that you've chosen me. That means that we have common values and aims. I sincerely hope that we'll gain strong and long relationships, which we'll cherish together. Thanks for your photo. You are very attractive man. I like such man as are you, my Dear. You have so kind eyes. My Dear! The world is full of insincerity and falsity. We live here and can face all it. I'm very afraid of it as everyone I think. So I don't fully trust the words on the paper. The life itself makes me judge the people upon their actions. I'd appreciate it very much, my Dear Bill, if you 'd help me to pay for our correspondence. It's really expensive for me and it wouldn't be very easy if I pay it myself. Also this action will prove that you really need serious relationships and think of our future. I'm thankful for your help beforehand. Because I really need it. Believing in tomorrow is so hard when all your yesterday's are filled with pain. Trusting in the future isn't easy when the past is just pouring rain. If you need someone to take you by the hand and help you heal your broken heart...show you how to find the faith and love again so you can make a brand new start. If your looking for the man to chase away your clouds and be your morning sun. I am the one! About your question about children. Now it's very hard for me to grow up the child by myself. And I just don't think to have many of them. Of course I like children very much. But I'm sure all decisions must be taken together in a really happy, friendly, and loving family. And no matter what the decision is, it'll always be common, desired and thought out. I and Veronika watered today our tree. This summer we planted small apple-tree near the window. When it appeared it was so small and poor. And now it grew stronger, came out with the leaves and smiles to us every morning. Veronika likes to talk to it, pat it and wash every leave. It is as our small child which we like very much. My Dear Bill! I want you to be with me and Vera so much. And to be glad with each other every morning and give happiness day after day. To love each other and this love to de the most necessary thing in our life.
I kiss you with Vera.
I wish you good day.
Larisa and Vera
Letter #3
Hello my Sweetheart Bill!
Today I went to the internet club and received your letter. Do you know what I felt? It was like the whole world smiled to me. And I wanted so much to give it mutual smile. Yes, I really want to kiss and hug this big world, crazy world because it gives you to me. I'm grateful to God so much it helped me to find you to me! That I'm not lonely anymore that I can think about you every minute, smile, and breathe with you for anyone beside you smiled to you too. My Nice Bill! I very positively look at, that we will meet in nearest future. I want very much to meet with you, because no letters not change meeting. It's very important, that people will feel when they will be together. I so want to feel you near me and kiss you eyes! Everybody want to love and be loving. But not every can do this. You must have clear soul, dreams and actions , to love. And people now became so shabby acting. When I look in this, I want never speak with they. I afraid it. I afraid, that I will not be able to find a person, who will be really Person. With big letter. Which will not be able to lie, betrayal and disrespect. Which will be kind, tender and faithful. Perhaps, that is why I like best of all children and dogs. They are not able betray and be not thankful. People can't understand that the sense of all existence is only in Love - love to child, nature, man, woman, to all surrounded you. And there, where is love, there is no place for something unclear and false. Dear Bill! If you really want to help me with a payment of our correspondence, I will thankful to you. Transfer is better to do with system Western Union to my full name -Larisa Lukovskya,
town of Kremenchug,
Poltava area,
Ukraine.
My adddress - 1905 str. 4-40
Our correspondence cost about 100$ in month. Next letter you must sent me cod transfer, your full name and sum. Nice Bill! I will be very happy if you love Veronika. She is very beautiful child, so tender girl. I very love her and I have nothing in this life without her. I think that you understand, how is important your love to her. I kiss you and wait your letter.
With love.
Larisa.
Letter #4
Hello my Honey Beloved Bill!
Thank you very much my Darling for such a wonderful letter. I'm always very happy to receive your letters. We with Veronika are fine. It became a little bit warmer outside and we began to walk more to work through the park. Always when I go through the park I imagine how wonderful it would be if you walked with us holding my hand. We would talk about nothing enjoying one another's company watching Veronika running before us. At the first sight it would an ordinary day but in the bottom of our soul we both would know that every day like this is unique and very precious for us. precious because we're together and we have one another in this world. I was so glad to know that you share my dreams of our meeting. I imagined myself how we two would walk the streets of your city, how in the evening we sit in the cozy house and you hug me tenderly. And I will be so happy that I will be able to see you so soon, hug you and kiss. I was so worried that I couldn't sleep for a night because of joy. I went to the Agency and got to know everything. Darling, I was told in the Agency that on the whole I would need $1900 for my trip. The price includes passport 50$, visa 650$, ticket costs around 850$, but the price for the ticket will depend on the time I'll flight, but anyway it'll not exceed 900$ if I have to flight to San Francisco airport as you have written. I'll have to flight from Borispol airport because it's more convenient because it's just 300km to Kiev, and to Moscow it's about 1200km. I must also have 200$ with me for crossing the border. Passport, visa and insurance will be ready in two-three weeks after I pay the money. The tickets are reserved in the last turn, but I think I would be able to inform you of the day of my arrival so that you could meet me. At the Agency they told me that they understand all difficulties concerning this case and they deal with American advocates and employers. They open the visas for girls to work on term from 3 till 6 months. Nobody of employers to whom the girl will come will ask her presence on the place of work besides some formalities with documents. This term of her presence in the USA will be legal and nobody can prevent us to get married if we would like to and to make emigration process in the USA using the service of American advocates. Bill, I know that a great number of girls from our Internet Cafe left with the help of this Agency. That's why I'm sure that this Agency is reliable and legal. Honey Bill, I shared my joy with my family, said that I would probably fly to you soon. My parents are worried as much as I am, as I haven't gone on a trip before. But they are so happy that there is a hope in my life for the happy future near the loved and loving person, and also wonderful, tender, kind and caring father for my daughter. Honey Bill, I want to be the best person I can be for my only man. I want to be everything for you, your first morning kiss, your breath, your laugh and joy, I want to share everything with you. I want to give all my care, tenderness, all my love, all my heart and passion. To share all troubles and problem, to be interested in everything you like. I want to kiss you with every meeting... I like it very much... I want to be not only lover, I want to be your best friend and to be a woman you would proud of. Honey Bill, I close my letter now. I kiss and hug you tenderly.
All my love,
Your Larisa and Veronika.
Thanks for your web site - it saved me time and money,
Bill Norwood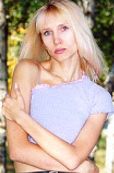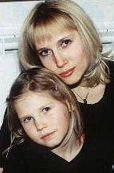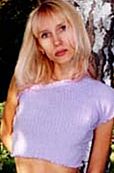 ---
Ludmila Vinogradova (Kemerovo, Russia)
I am Kevin Oliver from San Antonio, TX. Boy, I was about to send this
gorgeous blond some money to see her. I wish she was for real, but I doubt it. Wow, she was pretty convincing. She has been writing me for about two weeks. I saw an add on www.firstdream.com/scammers/knownscammers1.htm that matched a picture of a girl I wrote to on match.com that said she was here in San Antonio. Here is the first letter. She even sent a .wav I will include to. I got suspicious because she kept mixing up names and sent me email from two different email addresses. Ludochka @Ludvinsup2002@fromru.com, and Ludmila@Ludvinsup2002@fromru.com. she also signed one letter Olga. Then the bells started going off.
Letter 1
Hi!!! I was very much of rad to receive your letter. My heart has suggested me that I should acquaint with you. A thank that you have answered to me. I want to find the half, with whom I could section happiness and difficulty of life. My intentions are very severe. I dwell in Russia, in city Kemerovo. My city is on the river Tom. Kemerovo - large city with a population of 534 thousand the man. A history of our city very large and interesting. Our city in 1721 was derivated.In our city there are many schools, in one of which I work. I have received formation of the teacher, has finished Kemerovo pedagogical university. This university is in our city. Now I work at school ¹38. I teach to children from 12 till 15 years. I teach lessons of Russian and literature. My growth(increase) of 168 centimeters, my weight of 54 kgs. I was never married and I have no children. I love to be engaged in sports, specially by gymnastics. I take up with it in a school sports hall. Still I love to rest with the friends on the nature. I do not smoke and I do not drink alcohol. I have a healthy way of life. I love to listen to different music, but specially I like classics. When I listen to classic music I receive large pleasure from it. I never thought that is possible to acquaint with the man through the Internet. I am afraid that it can appear a joke. I hope that you realize my letter well, as I do not know well grammar English and I use by the program oftransfer(translation). I hope that it will not influence further acquaintance. I would like to learn(find out) about you more: hobby, what music you prefer to listen, your favourite food and etc. I shall dispatch you some photos. I hope that it will be it is pleasant to you. I shall wait your answer with impatience.......
Your friend from Russia
Letter 2
I thought that you can not answer to me, when will read my letter. I very closely(very attentively) read your letter both has understood almost all and has learned(found out) about you more. I think that it will be interesting to you to learn(find out) about me more. I live with my aunt, as I have no the parents. My father was lost many years back in the russian-Afghani war. It was in 1985, when to me there were 12 years. It(he) was the officer of the Soviet army. It(he) has received many awards for a good and brave service. My daddy served in special group. Them have sent on the dangerous task, in which it(he) and was lost. Up to destruction of the father my mum worked the bookkeeper. She(it) was sick much ambassador of destruction of the father, left from work, its(her) heart has not sustained such loadings with experiences, it became bad to work. She(it) has died in two years after destruction of the father. I experienced about much it and now to me is very sick to recollect it. Iwould not know that there was with me, if not my aunt. She(it) has brought up and has brought up me. Its(her) support very much has helped me in difficult time. I am very grateful to my aunt and I try always to help it(her). The aunt has replaced to me the mum and I have no from it(her) of any secrets. We with it(her) well understand each other. I necessarily shall tell to it(her) about you. I have no the brothers and sisters. I was the unique(sole) child of my parents. I love to write to you the letters and I would like to write them as it is possible more often, but I have no an opportunity it to make, as I have no the computer of a house. I write you from a computer class at school. It is convenient for me because free-of-charge. I have many friends. When to me 26 years my friends were executed have presented me the charming cat, asthey knew that I very much love animals. I have given it(him) the name Alisa. She(it) already became adult, and behaviour as at the small cat. Youhave animals? I have hobby to prepare various dishes. I love to find the new recipes of preparation and to surprise the friends. They always liked my dishes. My favourite dish Siberian Pelmeny. It is loved all by(with) mine native and friends. It is very a pity, that you can not it try. But I am sure that it would be pleasant to you too. You can tell to me more about your life? I would like to see more your photos. Now I shall be closed..... I hope to receive your letter soon....
Your friend
Letter 3
Hello my dear friend Kevin! I am glad to receive from you again the letter. I am grateful to you that you have written to me. I think that each new letter pulls together us more and more. I think that you have learned(found out) about me much. I was familiar with young people, but not one of them might not it is pleasant to me. I have found you and I think that you approach me. I hope that I have made a correct choice. I do not want to risk. I want to be happy and to love persons which am worthy it. I write you with pure(clean) intentions. I want you to make happy. It is possible for me to make it how you think? Once I had long attitudes(relations) with one guy. We met it(him) two years. I thought that we marry. But his feelings to me have grown cold, he began to concern badly to me, began to drink and carry out(and spend) a lot of time with the friends a lot of. he told him bad things about me. he became rough with me. His(its) friends consist in a mafia and he began one of them. he had a good time with other women. he liked this sweet life. I might not continue to meet him and we have left. he in any way has not reacted to it. I was strongly upset and after that I was strongly disappointed in Russian men. Has passed already two one year. I have understood that can become the happy man with one Russian. Recently I was told by my girlfriend that it is possible to get acquainted with the man under the Internet. I have not believed this but have decided to try. And I have found you. I am very happy that we write each other. For me it is very serious. I to want to be happy with the man and to lead(carry out) with him all life. I to wait from the man of understanding, I to think that this most important and certainly big love and care of me and of our future family. I shall try to make the man happy. But without his help, without his love and understanding it will make difficultly. I once again to want to test such feeling as love. I very much to hope for it. Therefore I to write to you. I to think, that you to understand my words. I to want to learn(find out) your opinion on all this? I want to learn(find out) more about you. About your soul, a private world. That it is important for you: material or spiritual values? I want to see more than your photos. Now I shall be closed.......... I shall wait for your answer with impatience.....
Your friend
Olga.
Letter 4
Hello my love Kevin!!!!! I have received your letter and my heart was filled with happiness. Dear Kevin I send you a photo of mine of daddy (persons at the left), it(he) with with the soldiers in Afghanistan. To us this photo was given by one of them, after death of the father. I think that my heart belongs to you now. You are in my ideas constantly. I spoke my aunt that probably I shall leave to America. She was surprised with it and very much was delighted that I have found the happiness. She has told that I shall be happier with you than with Russian the man. Today I all day thought only of you as we with you meet. I have presented as we meet with you at the airport, we search each other eyes. When we find each other, we rush in embraces each other, we enjoy these embraces very much. We exchange passionate kisses. I wish that my ideas have turned to a reality. But before our meeting it is a lot of difficulties. I have the girlfriend which work in travel agency. She has told me that the visa in USA which resolves arrival for 3 months to cost 350 dollars. It is very expensive for me. My salary makes 60 dollars per one month. Therefore I think that our meeting very much will be not fast. I need many months to save the sum of money for trip. I become very sad from it. We so far apart. Between us huge ocean, but in ideas I always with you. I love you very much. I grieve without you very much. I shall be closed now...
For ever yours
Letter 5
Hello my love Kevin!!! I waited for the moment when I again shall receive from you the letter and this has come happy The moment and I can learn(find out) that you think of my previous letter. Kevin name me please Ludmila. I have to you the present feelings and I think you too. I very much would want to look Mexico, I will have holiday at work from 10.02.2002-10.04.2002, at this time we might meet you. I have told about us with you to the girlfriends and aunt, they are very glad that I have found Happiness, also that I shall leave to you. Certainly they will miss for me as well. Me seems that we already on so much are close with each other, we as if The husband and wife only, unfortunately, divided in huge distance. You would like to marry me? I would like it very much. But not looking On it we should keep to love each other and to trust each other, you with me Agree? I that can not make with self, is love, she(it) sing in me as bird in The spring sky. I think that it is destiny it can be dangerously, but I am mad Is in love with you. Your letters are filled by such heat and care, and at me Tears of pleasure sometimes run. I think ' My God, a thank that you have helped me to find Mine unique(sole) and I hope that we shall incorporate to him and we shall be happy. ' I dream of our meeting and about that as we shall go for a walk with you, to keep for hands, As we shall look after one after another and as we shall do(make) love. I LOVE YOU, I WANT YOU, YOU FOR EVER In MY HEART, In MY IDEAS. I dream as you Will carry me on hands, to embrace me, to kiss and to embrace my gentle body. It is a pity that only dreams and whether it is fated by him to come true the God knows only. I hope soon to see your letter.
Yours Luda.
Letter 6
Hi my love Kevin!!!!! Dear your children are very nice and fine, on a photo I stand in a field where the grass and poppies grows. From your letters of letters I have learned(found out) that you very good person, I like in you everything, I love you. I after your fine letters am ready to arrive though tomorrow, I want to learn(find out) you better. I can take holiday at school. I very much love children and your children are not for me a problem. Dear I have some savings, but they would not will suffice what to buy the visa and tickets. I talked to my girlfriend from travel agency. She speaks that visa B-2 is necessary for me. The visa is registered 2 weeks and operates 3 months then. It to cost 350 dollars. Tickets to cost 1200 dollars there and back. It is very many money. Unfortunately I have no such money. If you may help me with money to speed up our meeting, you may send money through Western Union. The address of bank:
" GUTA BANK
KEMEROVO
ST. OKTOBER, 53/2
RUSSIA
Ludmila Vinogradova."
When you will send money you necessarily write ten numbers of a remittance. I Is very glad that you want to see me, unfortunately, to meet Are necessary money, but money it only paper, main that we shall meet with By you. We should trust each other because we like each other and we soon Let's meet. Still I talked to my girlfriend which works in travel agency and She has told me that the visa B-2 the best variant that to us with you to meet. She speaks that hen we shall meet we can discuss that as we shall live Further. Yesterday I saw sexual dream about us with you, he very much has liked me also I want To tell him to you. Me has dreamed as we with you we meet, as you take Me on hands, we go to you home. At you at home we go at once in a bedroom and you Begin to undress me, our hearts are beaten synchronously, we are passionately kissed and You begin to learn (teach) me to all pleasures of sex. I to love you and I begin to understand that love this such strong feeling, I am glad That I could test him due to you.
About love forever yours
Luda
Letter 7
Hi my love Kevin!. I am very glad that has received from you the letter. I am very glad that between us exists Trust, I am simply happy to realize that mine liked to me trusts. Dear I could not understand that you have sent me, that about the dentist. Besides I become more sure that we shall meet you soon, because love Can overcome any distances. Certainly there are difficulties, which prevent To us to incorporate, but we should together them overcome, because all in ours Hands. We should with you meet, because we can not live friend without The friend, you agree with me? Write me that you think about that that we with you in Speed time we shall meet. Whether to me enough you is necessary to know to me trust Or there can be all that about what we with you we write to each other only words? Love Develops of three components: understanding, trust and patience. You agree with By me? I wait for your answer eternally liking you.
Kevin Oliver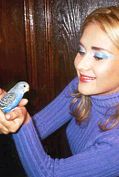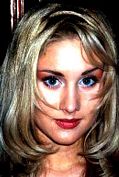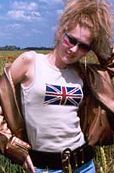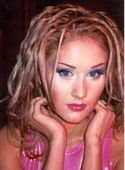 ---
Mariya Guskova (Saratov, Russia)
Mariya Guskova from Saratov, Russia, has been scamming guys for free trips since 1999. Some men have made four trips to see her, always giving her expensive presents, etc. She was listed on the Angelika Network, but they immediately pulled her profile once they heard about her. Mariya speaks very good English, so often the agency owners who sell her address don't know that she is juggling so many guys. She communicates directly with guys via E-mail, and does not require translations.
Her address:
ul. Degtyarnaya 28-122,
Saratov,
410004,
Russia
Phone: no phone [+7(8452) 41-39-19]
Birthday m/d/y: 3/29/1981
Thanks..
Joe Walker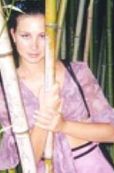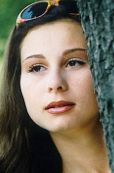 ---