Anastasiya Kononova (Tomsk, Russia )

I am a single father of two, Canadian ,46yrs old and and working full time. I was contacted on the site Badoo.com. I was only on this site for a few days and was sent a short email from den.izpete.r49@gmail.com with the email "hi I got your email from...so for fun I answered then started to get emails from anastasiyakononova@yahoo.com. We started a conversation and she sent pictures with each email. I replied but red flags were going off, but I continued. Then came the story of her coming to my country which was never in her emails to me. I was suspicous when she really never answered my any questions in her emails, and of course she told me over and over that she was not a scammer. This got me to looking online and found almost the exact emails word for word on the blacklist. Then I got the visa had to be paid within 7-10 days and she asked me to send her the money ($240USD) to pay for it. I did not reply for a few days and got an other email stating again not a scammer etc.. I gave her an excuse why I could not help right away but would try (gave me more time to look up scams online). As yet there is no final end to this , I figured I would play a bit longer as she thinks I am still trying to get money to her. Wasted my time and now my turn to waste her's.

So I hope this helps out others, I figured it out and looking at this site I played with her for a while just to see how far she would go.
Stu


Letters:

First email that was more than one sentence

This is me again. (from badoo.com) This is my main email, write here. As I promised I am going to tell you more about myself now. My name is Anastasiya. I am 28 years old. I have never been married and I have no children. My height is 5.4(166cm) and my weigh is 110(51kg). You can have an impression about it from my picture. I am a very affectionate person. I believe in a life full of physical, emotional and spiritual happiness. And I want to share such a life with a person who wants the same. I love the outdoors, spending time at home with a beloved person. I love nature, water, picnics. But I don't do this as often as I would like it to be as I don't have the one who could share it with me. I am honestly ready to open my heart to a person who could really appreciate this. I work as a shop-assistant and do sell clothes for women (skirts, trousers, blouses ). I really like my job. It is great when you can help someone to look more beautiful and I like to be around people. I live in Russia. The city is called Tomsk. If you look at the map, you will find it close to the center, in the beginning of Sibiria. but somewhere I am going to get a student visa and I am going to come to your country. I thought a lot about it and had come to such decision. I love Russia but I do really want to move to a more stable country. The life is very complicated here. I know it will not be easy in a foreign country. But I am sure I can do much more in your country. I am a hard-working person and I am not afraid of difficulties, so with the opportunities that your country gives I can do more than I do here. I already have some experience living and working in a foreign country. Some years ago I worked in Australia and I should say I liked it very much. So I know what is waiting for me and I don't want to waste time. And I decided to try and find a person I could rely on, the one who will be with me in joy and sorrows. We all work a lot now and it takes so much time that we miss the most important in this life – love relations and family. Living in Australia I had relations with a man. But I had to go back to my country as my visa was over. He didn't want to wait for me any longer. It was too difficult for him. It was a very hard period for me but I could handle it. And now I am ready to fall in love and to have new relations. I tried to have correspondence with foreigners. But as soon as they get to know I was from Russia they disappeared. They thought I was a scammer. I hope that you are not scared that I am from Russia. I want you to understand, I am not a scammer. I don't need money from you. I heard much about it and I really feel sorry for women who are true and want to find their happiness. All this is so wrong as there are so many people who really want to find their second halves. And internet is a very good opportunity for this. I hope that you like my pictures. I am not a model, of course. I am just an average Russian girl who is truly seeking her love... I hope that you are interested in me and I will hear back from you. And perhaps, in the future we will have an opportunity to meet. I go to the internet cafe 3 times a week. That is why I am going to write to you in a day. Well, I hope that now you understand me better and I will be waiting impatiently for your reply.
Anastasiya.


Second

Hello again Stu.
I am very glad to hear from you. Thank you for paying attention and for writing back. I am going to write to you 3 times a week so we could get to know each other better. You can call me Bonya. My name is Anastasiya, But all my friends call me Bonya. it is my nickname... I am going to tell you a little bit more about my lifestyle. My apartment is rather small but very cozy. It is very expensive here to rent an apartment. So this is what I can afford to myself now – one room, no phone and a small kitchen. But my friends say it is very comfortable. It is difficult to live alone and do all by myself. My parents live in another city. I moved from there when I was 17. And I don't see them often. We are not in very good relations with them. But any time they need my help, I will come and do what I can for them. Though I am 28 y.o. I am ready to settle down, to have family, to give all my time to my husband. I think that every person needs a place he could come and feel easy and comfortable. This is what I am looking for and what I need. I don't want to be lonely any more. I was disappointed several times. And I don't trust men here any more. By the way, how it happened that you still haven't found your second half? You are a very interesting person and a good man. And I am sure you break hearts. You already know that I am trying to get a student visa to your country. And it could be a very good opportunity for us to meet if we like each other through letters and find that we match each other. The situation in our country is very uncomfortable now. With our Minister Putin we have no democracy. And our new president Medvedev same as Putin. There are no good laws; we live like it was during the Soviet times. And I don't like it at all. Other countries are developing fast. But we are still on the same level as it was many years ago. And consequences of an economic crisis have very painfully struck Russia. I liked living in Australia. It is a big and well developed country with lots of opportunities for good life. I lived there for 1,2 years. But unfortunately, I had to go back because of my visa. I was there in 2000y. And it was a very good time for me. I enjoyed it. I worked as a nurse with children. And I liked the family I lived in very much. They are good people and they helped the first time a lot. My language skill was not good and they helped me to speak and understand it better. My living there helped to write and speak English fluently. So there will be no problems with our communication. I told youalready in my previous letter that a man I had there just left me and I don't want to anything to remind me about this again. I am going to tell you about interests and hobbies in my next letter. I have to stop here as the time in the internet cafe is limited. I don't have my personal computer at home as most people in Russia do. Well, I will better stop here for now.
Anastasiya.
P.S.
I will try to send you my pics with each letter.
I hope you don't mind?


Third

Hi Stu,
It's me again. I am very glad to see your reply... I have some time and I decided to tell you more about myself. I really like you and I would like to know you well. And I want you to understand me better too, to know how I live, what I do in my spare time. Well, I like cooking very much. This is one of the things that make me relax and forget about all the bad things that happen during the day. Salads, different soups, pasta, souses, cakes and pies– it is just a short list of what I cook. I like very much to try new things. It is always nice to go to a good restaurant or to a nice pizza place, cafe. I do it seldom, usually it happens when we celebrate someone's birthday. I very like sushi. I like trying new cuisine and trying to guess what are the ingredients. What's favorite dish? I like pool? do you like pool? I like Bowling? do you like Bowling? What's is your favorite colour ? Mine is red and black. I like animals a lot. Also I like watching programmes on TV about animals. I do love cats and dogs. Also I like make a horse ride. I think it is very exciting. I have no pets. But my best friend Vika has a dog and a cat. We often walk with them along the street. Watching movies is one of my adorable things to do, especially at the weekend. It is always so nice to rent some movie, to cook something tasty or something sweet, to invite someone of my friends and enjoy the time together. It is especially nice doing it in the cold winter evening with a warm blanket and a cup of hot tea or coffee. What's favorite movie? Any favorite actress and actor? I like Brad Pitt and Charlize Theron very much. I think she gorgeous. And I always try not to miss a new movie with them. Also I like studying languages. I try to improve my English and also I would like to learn French some day. I have a phrase book and trying to learn something though sometimes it is rather hard. I always try to find time to read something. The last book I've read was "Loneliness in the internet" by Vishnevskiy. I liked it very much though it is sad but it shows the true life of people. I also like to read classical things by Tolstoy, Bernard Show, Dostoevskiy and others. I regularly go into aerobics. And I also I go twice a week to the swimming-pool. It helps me to stay in a good shape and to be healthy. I try to lead a healthy life style, don't have any bad habbits. Music helps me to be a in good spirit. I like ballads very much though sometimes I can listen to a fast music. I like Lara Fabian very much and Darren Hayes. I like to have long walks in parks. I like to drive on a bicycle. I have no it, but often take for rent bicycle. What about you? What are your prefers? Tell me, please, more about you and your interests. I have one question for you. Do you know any colleges and universities close to your place? I could check them in advance and enter then when I go to your country. I wish to arrive to your country. I wish to receive the visa next month. I have already started to collect documents necessary for a trip. I wish to study and live near with you, that we could meet. I wish to study as the medical worker or the bookkeeper. I like both trades. But I can choose and any other branch of formation. Well, I have to close here. But will be waiting very much for your reply.
Anastasiya.


Fourth

Dear Stu!
I decided to come to the Internet cafe again to write you. I already spoke you - I shall arrive to you in a month. I still choose college in which I shall go to study. I shall inform you the name when I shall know. I shall know all the information in a week... I am going from the post office. I decided to send my parents a letter. As I already told you I am not really in good relations with them. But any way, they are my parents and I love them. I also have a brother and he is younger than me and they give him all the love they have. They always loved him more than me and didn't pay much attention to me. My mum wanted to have a son very much and she couldn't get pregnant for a long time and she was very happy when she got to know she was going to have a son. Of course, it hurts to know that they love him a lot and are not very interested in my life. But if they are happy, I am glad for them. When I have returned from Australia, I entered the Pedagogical Institute and studied for an educator. I worked as an educator in the kindergarten as soon as I finished it. Though I like children a lot, the salary was too small to continue working there. You know it is rather difficult to live alone when you don't have any help from anyone. That's why I decided to try and find another job. I had relations with men in my life. But I can't depend on a man. When I love I give all of myself to this person. Unfortunately, men can't always appreciate this. I like sex but I think that when you are in relations with someone you should be faithful and do not betray the one who lives with you. Unfortunately, men here want to have everything, a faithful wife and another woman as a lover. I am a very devoted and faithful person and this I can't accept. Hope you understand me. Sex is very good but I accept it only with the person that I love. I am not a virgin but at the same time I am not a slut. My last relations were 2 years ago. Unfortunately, it didn't work out as he was too busy spending good time with his friends all the time and he almost paid no attention to me. I was just like a beautiful thing for him and nothing more. Since that time I had no relations with other men. Well, it is not really comfortable to talk about sex right now. You know that I write from the internet cafe and there are lots of people around me. And also I don't know you too good yet to discuss this topic. I have to go now. People are coming and coming to the internet cafe and you know my time is limited. Internet cafe is a place where everyone can come and use a computer there. We have to pay for such a service. It is not a library where you can use computers free of charge. When I lived in Australia I often went to the library and could use computer there as long as I needed. But here the time is limited as there are too many people who need to use them. Please, tell me about your family. What relations do you have with them? I have forgotten to tell you,- all my pictures were taken by my friend. Her name is Vika. She the good girl and my close friend. I have attached pics with her, my mather(Larisa), my father(Vitiya) and my brother (Sergey). Enjoy you day!!! All the best to you.
Anastasiya.
P.S. I asked you in my previous letter to send me your address.
I want to send you a card and my picture. Or perhaps, I will
send you a hand written letter.


Fifth

Hello Stu,
I am so glad I have you in my life and I have an opportunity to come to the Internet cafe and talk to you... I am not really in a good spirit today. I had a very bad conflict at work. Some people here in Russia think that if they have lots of money they can do and say everything they want. I had a conflict with one very rich woman at work. She didn't like the quality of the clothes. And was so rude with me. But I am just a shop-assistant. I am not the owner and I just sell things. Sometimes I feel that I am very tired from my life in Russia. I have nothing. I rent a very small apartment and can't afford anything better. I get a very small salary and prices increase here every year. But salaries are still the same. I was shocked when I get to the store to buy some food yesterday. They increased prices again for milk products. Milk costs about one US dollar which is too much. For-example, my salary is 120 US dollars a month. And a half of it I pay for the apartment. And what is left I spend for food. Very seldom I can afford myself to buy something from clothes. Therefore I wish to leave to live in other country. Therefore I save money for a trip. I am just tired from a hard life here. And I want to move to a foreign country. I want to get another education, to find a good job there. That is why I am trying to get a student visa. I haven't decided yet what University I am going to come to. I am still searching information. I would like it to be close to you. I am doing the paperwork now. And as they told me my visa would be ready in a month. But I don't know the exact dates. It is just the way things are done here. As soon as I know everything, I will let you know. I want to have a more stable life for me and my future family. And what is more important I want have a strong man near me and to have a comfortable life for us. So I am trying to save money any way I can for my trip and studies. Please, forgive me for writing this to you. But I need to talk to you. It is sometimes so hard to be just by myself. And sometimes I need a strong shoulder and a friend to cry and to get an advice. I know that you are a very understanding person. So, please, try to understand me. You are my friend and I trust you. Now I shall go to a bathroom. I like to lay in bathing with foam. It would be great to take a bath together. It is very relaxing. And I think it is rather romantic. PLease,let me know what you think of this. Write me your thoughts and your dreams. Write a replay to me. Your letter will make me glad. I will wait with hope.
Anastasiya.


Sixth

Hello dear Stu.
Today I am writting to you why I am alone. I am so tired that males sees on me as on beautiful pic only but not on woman. I think you like my spirit mainly not my appearance. That's why I feel so easy myself with you. I have never felt it with another males. I feel that you like my spirit firstly and then appearance. I want you to understand that I do really like you very much. And I think that we have much in common and may be if meet we will understand that we are a good match. I am trying to get more information about the student visa and I am doing a paperwork that is neccesary for it. There are so many things that I should do for this but I think it is worth it. I am going to come to your country. I am sure I will get my visa. And I want to know will you meet me there? You are my friend and you are a very close person to me already. And I like you very much. I feel that there is something between us. I hope you too have the same feelings. Of course, I can't say that I know you very well. But I feel that you are close to me. I wish to know you better. I wonder how it can be to spend time with you, to be with you, to cook together, to have dinner together, to watch movies, to walk holding hands. Letters are good, they help to understand people better. But only meeting can show the real feelings. When you can touch, look into each other's eyes, it says a lot. Please, tell me what you think of this. Would you like to meet me? Any way you can be my friend. I will be in a foreign country and I will need a person I can trust. And I trust you already and I hope you do the same. Please, think on this and let me know if you too want to meet with me. I want it very much. I want to see you in real life, to talk to you, to know you real but not only through the letters. I think, I can trust you? And nobody will see my picture. You promise? I have attached my naked picture in this letter. This picture are made 2 years ago. It picture has made my friend Vika, when I was in bathing. She says I have a beautiful body. She is a very talanted photographer and I like to be her model. She is my friend and is a very good girl. She usually takes pics of me. We went to work together. She works close to my place. She is a shop-assistant too. Also today she has made 2 pics me and my passport. I shall attach to you it in the following letter. It was only once when she did take my naked picture. I hope you are not angry with me for this? I send you such picture as I trust you. And I also want to show you that I have a beautiful body. But please, don't ask me to take any other naked pictures. I don't have any and I won't take any. Please, remember that I am writing to you from the Internet cafe and I don't want anyone to see my naked pictures. Just tell me your thoughts about the picture. Hope you don't judge me for it? I will go now to get more information about visa. I am going to get very important information. I hope to hear good news. I shall have information approximately in half an hour.
Anastasiya.


Seventh and money request

Hello my dear Stu!
I have all the information about my visa now. And I will get it without any problems. It will be so great to come to your country at last and to see you. I even can't believe this could happen some day! Yes, perhaps, I act like a silly girl. But I already dream of our meeting. I try to imagine how this could be. How I will touch your hand, look into your eyes. So now I have to do is to show them all the papers and to pay for it. But here I have one problem. I tried to save money. But I didn't expect I would have to pay for visa so soon. I thought it would be later. So I don't have enough money right now. And I need your help in this if you really want to meet me. I need 240 US dollars to pay for visa. It will include medical insurance and everything that should be there. Perhaps, you think why it is so expensive. Well, sum of money includes visa, insurance, medical certificate and many other papers. I already have got my passport for going abroad. I have already made it and have paid for it. But I didn't think that they would give visa so soon. And if I don't pay for it now, I could have problems in the future with getting visa. And I don't want to miss this chance. To prove you that I am real and I don't lie to you, I am going to attach you a copy of my passport. So all I need to do now is to pay for visa. And then everything will be done and all we have to do is wait for the time it is issued. I have only 7-10 to pay for it and I will get it without any problems. This visa allows me to stay in your country for 3 months. And to enter any university during 3 months. I can stay for longer is I enter the university. But if I find a job I can stay for the rest of the time in your country if I find a job when I finish my education. But I also plan to work there while I study. I don't want to depend on any one. I will return back your 240 $. I am asking it to borrow. I will work and return back it. I promise. I've got to know that the best way for you to send money through Western Union or Money gram. Please, don't send me money by regular mail. First, for sure I will not get it as they steal money and things here. And also it will take long time for the mail to come. And then I will miss my chance with visa already. So, please, use WU or Money gram for sending money. It is an easy and quick way to get it. You already know my address, I've sent it to you already. And my full name is Anastasiya Kononova. You better check WesternUnion.com or Moneygram.com to get more information and also offices that are close to you. You can send money to any Western Union of Tomsk. Please, understand my problem and send me 240 dollars. So, please, let me know if you can help me in this.
Anastasiya.


Eighth and second request for money

Dear Stu,
I do not know what to start my letter with. I feel shame and offended. I just want to tell you that I am completely serious. I have serious intentions to come to you and I am not going to lie to you. I am not a silly little girl that plays games to get money. Can't you see it from my letters? I understand that I should settle down already and that is why I am going to move to another country. I know that in Russia I will not be able to have a strong family and good job. I will be unhappy. Here men don't look at women as you do it. I have decided to move long time ago. But couldn't start doing it before I met you. I didn't want to go to your country without love. . I asked you to send me 240 USD. And I feel shame for this. But I had no other choice then to ask you. The problem is that I have only 7-10 days to pay for my visa. I didn't realize I would need the money so urgently. They took my papers and told me that I wouldn't pay in 7-10 days, they would just refuse me. And then I will not have another chance to get visa to your country. It was a shock for me . I thought that I could just leave the papers and then pay for it before the trip. I think I would be able to find the money by that time. But it was beyond my forces/ I was shocked. I went to all my friends and acquaintances. But all refused to me. They don't give such a big sum of money. I don't ask my parents as they just don't give me money. When the last time I asked them to help me, they refused me. They told me they had to support my Brother and themselves. It hurt me. That is why I do not ask them about anything any more and I almost don't talk to them. I asked my friend Vika to help me, but she had not such money. She is married and has a child. And recently they have bought an apartment and took it in credit. I also went to the bank to check there. But they even didn't listen to me. My salary is only 120 USD. And they just can't give me 240 USD. I had tears. That is why I decided to ask you. And I feel shame for this. I understand that it is very difficult for you to trust the girl you have never seen before. Lots of Russian women lied to foreigners. But I am not the same. I am real. And I am not going to lie to you! I promise! I know that 240 USD is not such a big sum of money in your country. And I ask you this money not as A present to me, I am going to give them back to you. As soon as I come there and start working I will give you money back. I told you I was going to study and to work. I will be able to pay for my studies and for my accommodation. I already told you I was going to get a student visa for 3 months. I will be able to come to your country and to choose any university or college. I have 3 months to enter it. And I can stay there as soon as I finish it. I am going to choose the one that is close to you to be able to see you often and perhaps we could get married. You are really a very dear person to me and I want to be with you and if you fall in love with me, we can get married in the future. If we are together, we will build our future together. I am not the one who wants to get everything in at once. WE will work together and pay our bills. I understand that family is for the rest of the life in joy and sorrows. And I will understand if you decide not to have a family with me, and we can just be friends. I will understand if you fall in love with another woman. You can't order your heart who to love. I understand that you can like me through the letters but in real life you may not fall in love with me. I ask you one more time, please, understand me and send me 240USD. I already told you that you have to send me money to my city. You should use Western Union or Money Gram for this.
And use my address that I have sent to you.
You should send money to Tomsk for my name.
My full name - Anastasiya Kononova .
Anastasiya this is my name
Kononova is my last name.
You don't need anything else to send the money.
As soon as you send the money they will give you secret number ( MTCN or Reference Number ). And you'll have to tell me it. Or I will not be able to get the money without it.
As I already told you could get all the information and
the address of the office at the site -
westernunion.com
or
moneygram.com.
I don't know what else to say for you to send me money as soon as possible as my time is limited. Next time they will just refuse me in visa. I wrote you all the truth in this letter. I am sincere and open with you. I hope that you will understand me and decide to meet with me. Please, believe me and send me 240 USD. And please, remember that I have only 7-10 days to pay for it. P.S. I was in such a rush that I forgot to take pics with me. I will send them next time. I promise you.
Anastasiya.


Ninth email

Hi dear Stu!!!
I do not lie to you. I am open and sincere with you. I don't know what to do, no one from my relatives or friends can give me these money. I am in a hopeless situation. I can rely only on you. Perhaps, if you don't have the money, you can ask someone of your friends or relatives? I ask you for for help but not to make me a present. I will give the money back any way. Tell your friends and relatives that I guarantee to give the money back. I tell you once again I am going to work and to study in your country so I will give the money back any way. Please, just believe me and send me it. I need only 240USD. I talked to people in WU and moneygram. And they told me you could use your credit card to send the money. You can do it from any office of WU and Moneygram. And you can send me money even staying at home. You just need to go to www .westernunion.com or www .moneygram.com Please, send me the money if you have a credit card. I will give you the money back as soon as I come to your place. Next week they can just officially refuse me in visa. Please, understand that everything is ready there and I need just to pay for it. I will come to your place by all means if I pay 240 USD now. All the paperwork is done. The problem is only money. It took me much forces to make all the paperwork for visa. I had to visit all doctors to get a medical certificate. It is one of the conditions of yor government to allow people only who are not sick. I am healthy. And there were many other papers and it took me much forces and time to get all. And now when there is only one step left, I am in the corner. I don't know who else to ask if not you. Everything is in you hands now. I hope you will do it soon and send me money. I may not have any other chance to get visa. I hope you will believe me. And I want you to know that I am sincere with you! I hope I will touch your heart and you will have feelings to me. I hope you will help me. I've got up today with the thoughts about you and it is such a happiness to know that I have a close person in my life and I hope you feel the same about me. Tomorrow my friend is going to celebrate her birthday (Vika). I don't know yet where we will go. Perhaps, to some cafe. She is going to invite all her friends and relatives. So the celebration is going to be rather big. My friends are really very good people. Perhaps, their life is not really good and comfortable as you know the situation in Russia, I already told you about this several times. Salaries are too small here. And many people have to save every rouble to buy a washing machine or a fridge. And my friends too have such difficulties. But I am proud of them. They overcome all the difficulties together and they still love each other. This is what I want to. I want to be together in joy and sorrows, to love each other even if the life is not really comfortable, help each other, understand each other. I think that every person needs such a place where he feels comfortable and safe. Especially, it is important for a woman. We now have to be strong. But I want to feel myself a little girl with the strong man near. I want to be weak sometimes and let someone take care of me. Enjoy your day and think of me.
Anastasiya.


10th and last one and then email address was deleted from yahoo

Hi Stu!
Why don't you answer my last letters? Are you not interested in me any more? I have just came to Moscow. But I haven't been to the Embassy yet. I am going to have an an interview tomorrow. And I am sure I am going to get it. You didn't write me the name of the aiport that is close to you. Or you don't want to see me? If you don't write me the airport, then it is going to be my last letter to you. You have broken my heart. Such a pity, it took me so much forces to come to you, and you don't want to see me. I am waiting for your reply even if you don't want to see me. But just write me the truth not to wait for you.
Anastasiya.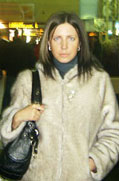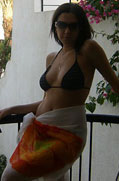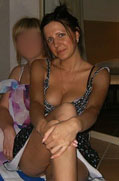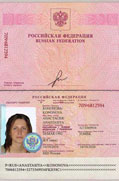 ---
Hi I have been trying to get scammed by a scammer in russia or pretending to be in russia since the 17th of dec 2010, I knew it was a scammer but replied in the hope that I or somone may put a stop to him/her, I have pretended to go along with it and not let on I know they are scamming me they have asked me for money which you can see in the later emails asking me to send money western union , which I pretended to do!. I haven't joined a dating site, the 1st email was sent to my email account. Can you let me know if this is all ok thanks.

I have attached 4 pictures.

They say their address is - Zip Cod: 424000, the Mariu-El Republic
City: Yoshkar-Ola , Street: Green, house 34 - 23
Surname: Kakyurina, Name: Polina.


Letters:

1st email sent on 17th of dec 2010

How are you. I hope all be fine with you and your family. My name Polina and I would love to know you better. I sure you receive a lot of messages like this every day but I want to try it. I looking for serious relations, I looking for a real man. I would love to find my real second half to love her with tenderness and care. But first step is make friendship. If you agree, please, write me. I shall give you the address polkaky@gmail.com I not here to play games, and I hate lies.
Polina.


2nd email
Hi!
Honestly speaking, I was very surprised that you have answered me. Now I understand that people in your country are really responsible! But I want to be honest with you. I have a very close friend. Her name is Lena. She has made me go to the Internet of agency to find my soul mate in the Internet. May be you want to know how I found out you? It took very long time. When me and my friend Lena came to the Internet of agency we asked help from manager of Internet of agency, which has given to me 1000 persons in results questionnaire. I did flip through pages, next, next, next, but I did not like anybody. Lena did weary from this and asked me to go home, but I did not want it, I just always try to do commenced to finish! Lena went but I did stay! And approximately on 300's or 350's page (I do not remember exactly) I have seen your questionnaire!!! I do not know why, but something happened in my soul and I decided to know you more! Thank you that you responded to me! If you want to get acquainted with me I shall be glad to wait for your answer!!! I was not sure that it is possible to find happiness in Internet. I even did not think that you will answer me. May be, is it the fate? What do you think of it? I'll tell thanks Lena! Today I have come to the Internet of agency and send you my photo and I hope, that you will like it. And so if you have interest in me after this letter, then I shall glad to know you better. We can become the friends, but, may be, and more. Time will show. Would you like to be my friend? Well, my name is Polina, I am 28 years old and I was born on 24 May,1982. I live in Russia, the city of Yoshkar-Ola (I think this doesn't disturb us to be friends). My town is not big but very beautiful and nice city. I have blue eyes and blonde hair. But I try to change my image often since I always like to be different. As in a real life I had some bad experiences of construction relations. Men surrounding me not approach for me. They wanted only not serious relations. I very much want to create a warm married couple. There are and still reasons on which I do not want to marry for Russian man. Much Russian men drink alcohol in plenties, do not respect women, do not concern to women seriously, afraid of the responsibility. It does not arrange me. I want to find the man which will love me, to respect and concerns with understanding. I shall be very glad, if you will find yourself such the man. So, if you are still interested, I wait for your reply. PS. I am enclosing some potos and I hope you'll like.
Polina.


3rd email
Hello Aaron!!!
I am very glad that you have answered me!!! I very much wish to learn you better!!! And in this letter I will tell to you a little about myself and about my life. As I already spoke I live in the city of Yoshkar-Ola. My town is not big but very beautiful and nice city. It is a city with developed industry. But after disintegration Soviet Union the majority of factories have closed and now here it is difficult to find work. If you come here, you will find an ensemble of different architecture here. There are also theatres, cinemas, cafes and many other cute places. Though I have a higher education , I work at Kindergarten. I very much love children, to teach children for me pleasure. I try to give all of them the best qualities which is in me. My work is not too rich. But I do not complain of it. I can financial provide myself, and help the parents. My father and my mum do not work. They are on maintenance of the state (on pension). The state pays to my parents the certain sum of money of month on which they should live. But pensions are so small that my father works sometimes a watchman in the car park. I live with parents in a three-room apartment. Relations with parents very good. We understand each other very well. I always listen to opinion of my parents, as they very wise people. I very much love them!!! To the decision will get acquainted to the man from other country, I have approached very seriously. I understand, that there are distinctions in culture, language It does not frighten me. I well enough know the English language. I can read, understand, talk in English. Distinction aged is not important for me, the understanding between the man and the woman is much more important. I know this life from many sides and I am rather mature already to know how to make a man happy. I think, that in the person the main thing - soul, a private world. The rest is not so important!!! I am ready to change cardinally the life, and to begin a new life. Changes do not frighten me. I as understand, that there is a problem that we live far apart. I realize all difficulties. I long time postponed the small sum of money. I think, that it will help me to make a meeting with the man with which will develop relations. But about it to speak still very much early. I think, that you have understood what I the person and my purposes in a life. And now I would like to ask you some questions. Tell me more about yourself, please, everything you want me to know. Where do you live, what place do you work in? Tell me about your parents. Everything you write me will be interesting for me. Unfortunately, I don't have computer that is why I use the service of the Internet of agency that is why sometimes delays can be in my replies. It is time to me to go. I with impatience will wait for your message.
Your Polina.


4th emailHello my dear Aaron.
I am happy to hear from you again. How are you? Hope everything is Ok. In this letter I will try to tell you more about my life style. My day begins that I rise at 06.00 o'clock on morning jog. I run in a circle of our park which is located not far from my house. I think, that it is very important for health. After morning jog I accept bath, I have breakfast, I gather for work! My working day begins at 08.00 o'clock, and comes to an end at 17.00 o'clock. I very much like my work. Every day I go for work with the great pleasure. After work I go home, I accept souls, I have supper. I like music, reading, movies very much. From music I love very classical music, I like style cantry and still I love Russian national song, in a youth I even participated in chorus! From book authors, I admire Pushkin, Dostoevsky and Jack London, I not to a deceit if I shall inform I has read the majority of recipes of cookery. I often meet with my friends. Sometimes we go to the cinema or to the theatre. But sometimes I prefer just to stay at home, to read an interesting book or just to watch TV. I am fond of languages, I had a course of English in the University so I speak it rather fluently. I like to visit a sports hall. I am engaged 2 times a week on aerobics. I have nick name it Polya. You too can me so to name. And do you have any hobbies, what are your likes and dislikes? And here it is else a little about myself: my height is 166 centimeters, and I weigh 56 kilograms. I travelled to other countries, to Turkey in 2008 and Thailand in 2009. I have never been married and have no children. I don't smoke, drink and have no bad habits. I can have a glass of wine for some occasions. You know, I decided to use the service of the Internet because I have a dream to create a family. Unfortunately I was not able to find a man here in Russia. They don't care about their women and I dream about a loving and care man. I would give him all of my love and tenderness in return. Well, I will close here for now. I ask to send your photo. I know that about the Great Britain. Waiting impatiently for your next letter. Have a good day, Aaron!!!!!
Polina.


5th emailGreetings my Aaron.
Today in the street a snow.
A strong cold wind, tell as your weather.
With me all is good also I wait for your letter.
I am upset that you do not write to me I wait every day.
Tell with you all well.
Write to me how are you doing.
I transfer greetings.
Merry Christmas and a blessed new year.
Polina.


6th email
Hello dear Aaron.
In this letter I'll tell you about my town and want to give you presentations about our future relations, it seems to me, what you will not be against my ideas? My city is in the Mariu-El Republic, approximately in 1200 kilometers from Moscow in a Southeast. Our town is not very big, but very comfortable. In our town there are 3 theatre, 3 movie-theatres, park, near with which I live, and like all usual towns, in our town there are bars, cafes, shops. Our town is very good, but there are not worthy men in my town. All russian men don't respect women and consider that woman doesn't have any rights, and all russian men, basically, are alcoholics. I have gone to Internet- agency to get acquainted with you, because I know that you are quite other man. The foreign men respect women... Am I right? Women it is anxious with search of the husband from other country because of mentality of the Russian men, I do not speak, that all Russian men bad, but the majority can strike or insult the woman, certainly, there are also good men, but all of them married, and I do not want to break another's family! I'm a straight forward man Aaron, I will always tell you what I feel and I hope you will do the same. I'm 28 years old and I consider that it is time for me to find the person with which it is possible to live all the stayed life, create strong family. I have been postponing money for a long time, and now I have enough to for the visa and to tickets. I do not want to hurry events, but I consider that it is necessary to meet each other in person to know well each other. If you, as well as me, have intentions to find the true woman and create family, let's get to know each other better, and if we decide, then I'll arrive to you, and if we love each other, I'll stay with you. Certainly, it is early to speak about it, we should at first learn each other better. I consider, that in relations, trust and understanding are important. Man have to be head of family, but he has to consult with woman. I can completely take all homeworks in my hands. I like to cook very much, I'll cook for you so tasty, that you'll forget about Fast Food. My friends say, I AM THE BEST! I like to cook Russian traditional food. Also I'll work to support our budget. I hope that I do not scare you, asking these questions so quickly. I am sure, that you are, Aaron, that man, who I need, I hope to your reciprocity. Merry Christmas and a blessed new year.
Send me your photo.
Your Polina!!!


7th email
My dear Aaron!!!
How are you today? Hope everything is fine with you. As for me, I feel good just a little bit sad that you are not with me. You know, I got used to your letters so much, they are a part of me. I for long time I have been alone. I had relationship with men earlier. I was just afraid to have any relations again. Men in Russia drink much, and get drugs. I know you are not such a kind, I believe and trust you Aaron. You are my treasure!!! Could you trust me, as we communicate only through the Internet? You have never met me in the real life! We have been corresponding for some time already and know much about each other as far as we can get from the letters. You are a wonderful person and the best what I have in my life. I think about us all the time, about our meeting ( and I should say this excites me so much!!!) In my fantasies we are together, one whole! And I am waiting so much for the moment when these dreams come true! I would like to ask you a very serious question. Could I? What are you intentions about me? Would you like to meet with me? You want, that I came to you as the guest??? So we could get to know each other better!!! Answer my questions!!!
Forever your Polina!!!


8th email
Hi, my dear Aaron!!!
I am happy to hear from you. With each day you became a more close and dear person for me. I hope we'll be together soon. And then the life will be complete at last. Probably we shall meet also our love will flash with new force and will take place as in a fairy tale? You know every day I dream about us. Sometimes I think I am getting crasy as I feel you near. I feel your strong hands on my body and imagine how it would be to make love with you. And after our passion nights, we would just relax in our bed and enjoy each other doing nothing, just kissing. I want to tell, I LOVE YOU!!! You became dear to me and my dream should be carried out!!! You can tell, that it is too fast and it is not possible to fall in love with the person, after several letters, and never having seen a lot him!!! You will is accomplished are right!!! You should understand, I love you such to which I now present you, such which you have described yourselves in letters!!! And consequently I want an our meeting. You should understand, that it is virtual love!!! And I want to check up feelings and it can show all our first meeting!!! I want us to be together so much, that trying to do something for us to see each other at last. I want to tell you today, that I have made all documents to begin to make the visa. It is possible for me to get a tourist visa for to come to you. I have to do some paperwork and to pay some money for visa. I write you through the tourist Internet-agency, which give a such opportunity. Agency works more than 8 year and many girls went in your country with the help of this agency. While visa is being making (to me have told, that the visa will be quickly made), we shall communicate through e-mail, it will allow me to learn more about your life. I want it!!! With impatience I wait for the letter from you Aaron!!!
Your Polina!


9th email
Hi, my dear Aaron!!!
I got up early in the morning being in a high spirit! I was thinking about you!!! Cooking breakfast I imaged how I would do it for you! Do you like to have breakfast in bed? The visa will be ready next week, but to get it, I'll need to go to embassy to Moscow. In embassy with me will lead discussion, and embassy will decide to give me visa or not to give. But don't worry, in agency I was said that I will not be refused in visa. I'll have a the visa of the tourist, and we shall carry out remarkable time together! I think, that this time will suffice us to understand our feelings! I am very glad that quite little time remain before our first meeting!!! I worry, even it is little scare for me, but I immediately becalm, when think that you'll meet me, and I'll be under your protection. You will, after all, be able to meet me in the airport? I so do not have not enough romanticism. I for a long time did not have sex, but I simply dream of it. I imagine how we spend the evening together. Only you and me. We have candles in our room everywhere. I look so beautiful in my red dress with just washed hair. And you are a man of my dream, you are so gorgeous! You look at me with the tenderness and love. I took away your shirt and you my dress. You touch my skin and I feel your warm hands around my body. I will such a deep passion and love inside. And we have a night of love only for us!!! I told you my fantasies. Do you have any? I read your letters, and they very much like me. You the good person, and very much like me. Now I am very glad, that have written to you. I'll wait for your answer. I love you Aaron!!!
Forever your Polina!!!


10th email
Hello my dear Aaron!!!
I am the happiest woman in the world! Tomorrow I'll go to Moscow, and after receiving the visa, from Moscow, not returning to home, I'll buy tickets and arrive to you, my sweetheart. I yet do not know the exact information on my flight, but I think, that the middle of the next week. I am so happy, that I'll not sleep tonight. I am ready for everything for the sake of you, my love. I'll fly to you us to be happy! When I come to Moscow, I'll find Internet cafe there and write you. My mom has given me gift for you. When I come to you, it will be surprise for you. I have so strange feeling inside of me, my new life will be begun tomorrow, and in this life you, my loved Aaron, take the most main and the most important part. I am very happy. The documents will go so quickly, this because agency works directly with Moscow embassy. When I arrive to you, I'll be the happiest woman in the world, because I'll be near my loved man. Aaron, I am in love with you so much. You live in other country, with other culture, but I feel that you are my soul mate, I have to be with you Aaron. Write to me in the following letter what airport I should fly??? You after all can meet me at the airport??? My love, I have to go. I am fine, I have good mood everyday, because I have you. Tell me, how are you? You miss me? I hope everything is fine. I love you!!!!
Forever your Polina.


11th email
Hi my dear Aaron!!!
I have just arrived to Moscow I'm fine. I was arranged in an apartment to the lonely grandmother, she hands over a room it there are 10 dollars a day, and it is cheaper than in hotel. 4 week ago we did not know each other, and now I am in Moscow and soon I shall with you, in me great feelings of love and I am ready to flight in clouds!!! Tomorrow I shall go to embassy to receive the visa and I shall finally make all documents. Then I shall go to the Airport and I will buy tickets to you, then I shall write to you the letter with the detailed information on my flight. I so want to see you! I very much wait for our meeting. Soon we shall together. Excuse I can write much to me it is not time to go. I am very tired on trip. From 8 mornings I went in the bus and was in a way of 14 hours.
On always your Polina!


12th email - starts asking for money!!
Hi mine Aaron!!!
I have for you two news, one good, another bad, I shall start with good. I was in embassy and have carried out conversation with the official, during one hour, I could receive the visa and I want to tell to you, that I very much experienced, and I was happy!!! Then I have gone to the Airport and I can buy tickets for January,26. Aaron at the airport of me the unpleasant surprise waited. It appears, for that to get to you. I should have 2000 Dollars on hands for passage of the commission terminal. This money are necessary for 30 days of an independent life. In my documents it is not told, that I go to you, I go as the simple tourist. Aaron this obligatory rule and is impossible to avoid him. My dear I have 1030 Dollars. Therefore I need in 970 Dollars. Aaron I want to explain all situation in detail. For me are necessary money for passage of commission house. Aaron I will not spend cent of this money. As soon as I will arrive to you I will give you this money as it is necessary only for commission passage. Aaron I ask your help. I did not want to ask yours the help, but circumstances have turned against me and I can not without your help! Mine Aaron, I did not want to ask your help, I wanted to arrive independently to you! I have already spent all my savings, the visa cost to me of 150 Dollars, tickets have costed for me of 478 Dollars and as I already spoke you, I still had 1030 Dollars, but it is not enough of them! My dear at the airport there was a branch of bank, I have asked them as you can help me. To me have told, that the easiest way is the western union. Aaron to me have told, that you can transfer money for name and surname the country Russia. Aaron I shall wait for your letter. My dear I need in you. I ask you keep me posted has put.
I love you Aaron!!!
Your Polina.


13th email
Hello my beloved Aaron!!!
As I shall buy the ticket so I shall inform number of flight and Time of a start after purchase of the ticket. I need only 970 dollars. I want to explain all situation in detail. For me are necessary money for of commission passage. I will not spend cent of this money. You lose nothing, I give you money as soon as I get out of the board of the plane. Transfer money in the Western Union. It is necessary for me to have your exact address, a surname and a name, and 10 special figures (MTCN). I went to the Western Union, and to me there have told, that you only should send me of 10 figures (MTCN) Which will give you in bank.
The sum of the sent money.
Without it I cannot receive your money.
Here my data on sending of translation:
Name: Polina
Surname: Kakyurina
The country: Russia
It is a lot of kisses!!! I love you!!!
Your Polina!


14th email
Hello my loved Aaron!
I have gone to the western union and to me did not give money. In bank to me have told. Me speak such translation is not present. If to you it will be not difficult send me a copy of the receipt. It is a lot of kisses! I am looking forward to your reply.
Yours for ever Polina!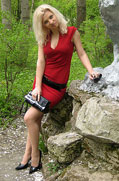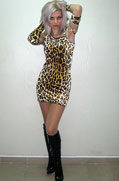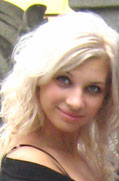 ---
Tatyana Kaurina (Ekaterinburg, Russia)

I was contacted by a woman calling herself Tanya on the Sugardaddyforme.com wanting me to contact her directly by email.
She is the same woman calling herself Wasilina Bazhina, http://www.womenrussia.com/blackpage533.htm#Bazhina, and Katja Kremtsowa, http://www.womenrussia.com/blackpage537.htm#Kremtsowa, already on your website. She even sent several of the same pictures that are seen under these two aliases.

I contacted her by email and over the next week she sent several letters about wanting to come to the US for a visit. She initially wanted $850, then changed it to $550 saying she could get $300 from a friend.
I thought she was a scammer so I decided to mess with her by asking for nude photos which she actually sent afer I sent her $150 by western union.
She then wanted the rest of the money or she was going home to Asbest. This happened several times.
Despite knowing in my gut this was a scam, I sent her another $400 by western union. Interestingly enough, she continued to send emails and included a confirmation email from Delta.com comfirming her flight from JFK to St. Louis, MO and a copy of her ticket from Ekaterinburg to JFK. I checked the delta.com website and the ticket appears to have actually been purchased.
She sent an additional email about her interview at the american consulate and said everything was good, but that she needed $500 to show the management at the Federal Migratory Service.
It was as this point I began checking the web to see if I could find her name somewhere and I ran across your website and decided to scan some of the pictures and found her under Katja.
She is a very smart person and seems to be getting more sophisticated with her deception. I am not sure how she pulled off the ticket confirmation on Delta Airlines website.
Ken


Letters:

From: year2011girl 25-year-old SugarBaby
Date: Tue, 04 Jan 2011 00:33:26 -0800
Subject: [ no subject ]

Hello and Happy New Year!!!
I decided to create profile here. I would like to meet good, kind and intelligent guy and if you liked me I'll be happy to hear from you on my personal e-mail address: tanyak2011@yahoo.com I'm Russian and waiting for my visa approve, it should happen very soon and I can be in States in a few weeks. I still have not decided where exactly to fly because I do not have a friends or realtives in States. All I want - meet a guy who can help me to get on feet there, I mean try to help me to find work and place to stay. I Want to tell you that I'm not interested in long pen pal correspondence, I'm sitting on bags now and can fly during few weeks. Little bit more information about me: I'm Christian, 25 y.o brunette with blue eyes, my height 5'8'', currently single and do not have children, ready for relations, very intelligent and passionate, have kind and open for love heart! I will send you more photos as soon as you will write back. But please e-mail me only on my personal address: tanyak2011@yahoo.com my memebership can over soon.
Oh, I forgot my name is Tanya.


Thank you for choosing Delta. We encourage you to review this information before your trip. If you need to contact Delta or check on your flight information, go to delta.com, call 800-221-1212 or call the number on the back of your SkyMiles® card.

Now, managing your travel plans just got easier. You can exchange, reissue and refund electronic tickets at delta.com. Take control and make changes to your itineraries at delta.com/itineraries.

Speed through the airport. Check-in online for your flight.
--------------------------------------------------------------------------------
Flight Information
DELTA CONFIRMATION #: HH9OWW
TICKET #: 00623414153084
Bkng
Meals/ Seat/
Day Date Flight Status Class City Time Other Cabin
--- ----- --------------- ------ ----- ---------------- ------ ------ -------
Mon 24JAN DELTA 6553* OK M LV NYC-KENNEDY 845P V 9B
AR ST LOUIS 1042P COACH
*Operated by COMAIR

Check your flight information online at delta.com or call the Delta Flightline at 800-325-1999.

Baggage and check-in requirements vary by airport and airline, so please check with the operating carrier on your ticket.
Please review Delta's check-in Requirements and baggage guidelines for details.

You must be checked in and at the gate at least 15 minutes before your scheduled departure time for travel inside the United States.
You must be checked in and at the gate at least 45 minutes before your scheduled departure time for international travel.
For tips on flying safely with laptops, cell phones, and other battery-powered devices, please visit http://SafeTravel.dot.gov.

Do you have comments about our service? Please email us to share them with us.

Key to Terms
# - Arrival date different than departure date
** - See Seats on delta.com
*** - Multi meals
*S$ - Multiple seats
AR - Arrives
B - Breakfast
C - Bagels/Beverages
D - Dinner
F - Food available for purchase
L - Lunch
LV - Departs
M - Movie
R - Refreshments - Complimentary
S - Snack
T - Cold meal
V - Snacks for Sale
--------------------------------------------------------------------------------
Passenger Information

TATYANA KAURINA

Receipt Information
Fare Details: NYC DL STL337.67MA00A0RA USD337.67END ZP JFK XF JFK4.5
Fare: 337.67 USD
Tax: 36.03 TX
Total: 373.70 USD



Date: Thu, 13 Jan 2011 15:42:05 +0500
From: tanyak2011@yahoo.com
To:
Subject: trip details

Hi Ken! How are you? I hope well.
I'm doing great, I visited travel company and concluded agreement. My tickets and visa valid for 4 months with open date of return flight. Here is flight #, time and name of Airlines. Please save it or take a pen and write on paper.

I will departure from Ekaterinburg January 16, 2011!!!

Aeroflot
Flight 0746
Departs: 6:20a Ekaterinburg (SVX)
Arrives: 6:50a Sheremetyevo (SVO)

Aeroflot
Flight 0315
Departs: 2:35p Sheremetyevo (SVO)
Arrives: 5:00p John F Kennedy Intl (JFK)

Delta
Flight 6553
Departs: 8:45p John F Kennedy Intl (JFK)
Arrives: 10:42p Lambert- St Louis (STL)

Ken I hope you will pick up me January 16 from airport!
Now more info I got today from travel manager. You know honey Embassy must be sure that I'm not going to stay there forever and should show them on my interview before my departure round-trip tickets in bad case my visa will not be approved. Final ticket's price with all taxes included 1550 US dollars. I have checked my finances after I paid money for all necessary papers and unfortunately I have just 700 US dollars now. Ken could borrow me the rest 850 US dollars? I know that I'll be able to give you money back when I'll get paid there. I really need your help, my friends here don't have money at that moment because of bills and payments for apartment etc, so I don't know where to get it here now. I called local bank and wanted to take a loan, but they told they usually give good answers to people who live in Ekaterinburg it's first but I'm from another town and last - I'm unemployed now:-( So it's impossible for me to come up with the rest of the money. I really need your help Ken! My friends told me about Western Union system and you can wire money this way. You can find their office and send cash on my full name: TATYANA KAURINA in EKATERINBURG, RUSSIA. If they need my passport details I included a copy. I'll be waiting for a news honey. Please write back when you get this letter. I do not want to go home, please help me and you will not be disappointed. I do not want to lose you because our relations for me more important than everything.
Yours Tanya