---
Elena Koldyreva (Orenburg, Russia)
I am a 41 yr. old divorcee. I was first approached by this "Lady" after I posted a personal at the Yahoo personals and the story developed as it did with many others. However, I did not fall for it and the Elena group may still be waiting for my money, which obviously they will not get, although I may still tease them with false hopes, just for the fun of it, they still write to me and they sound very much in love. I was very surprised to find my "Beloved's" name on your blacklist, even more surprised when I found my letters to be identical to those of other victims, the poems, her nocturn wantings and of course, her pitch for money. I knew already that tourist visas for most Russians are a no go, so I offered to go visit her, her parents, her "schoolchilds" and her Aunt Olga in Moscow. These people are not getting one penny from me. I must also say Thank you very much to this website, it sure has saved a lot of many to many who have been fortunate enough to visit it. I am very blessed to have found it and I consider Elena a Guardian Angel for many of us, very much for me. Again, Thank you!!! I am enclosing some letters and the photos that my Russian princess sent me, so, if you find your lady here, she [they] only want your money...
Gabriel
Letter 1
Hi my friend I am very glad to receive your answer from you to my short letter. I want to tell about myself a little bit more, I hope that you will become interested in me the ambassador it. I was born on january 2, 1974. I am 26 years old now, but I will 27 soon if you see. My growth is 169 centimeters, my weight is 57 kgs. I live in Orenburg City. My friend, I studied in Orenburg Pedagogical University on the teacher of younger classes also I work at school. I left the University on 1998. I like my work because I love children very much. I will tell you about our city. Our Orenburg City is a beautiful place, in my opinion. It is situated on the River Ural. The population of our city is about 600 thousand people. The time zone is +5 GMT (+2 Moscow). Our climate is a continental with warm and dry summer and with a cold winter. Sometimes in winter the frosts are be up to -40 degrees C. It is so cold. Now at us frequently there are rains and weather simply awful. On the streets are pools and there is a lot of water. At the school I work almost all day. By the way I use the computer at the directors by our school. I can use the computer while we have a dinner or that it is only one hour. In time when I studied at the University, I studied English language and I can speak freely, but if you see with my spelling is not so good. Sometimes I will use a translate programm on the computer. It will save my work time. By the way I would like to learn about you more and it would be interesting for me to learn about life in your country. I hope that you will answer me soon and will write me about your growth, weight and in general describe yourself in detail. I wait for your letters my friend. Now I must go to work.
Your friend from Russia,
Elena.
Letter 2
Hi my dear Gabriel. I was so happy after your answer on my letter my Gabriel. I think about you my Gabriel all days, all times, all minutes. I so wait for your warm letter for me Gabriel, I want to say to you that now I can't without you and your so feelings emails my Gabriel. You emails are so important for me, it are a part of my life, it are a source of my pleasure to my life, I want to say to you that the occurrence of you Gabriel is a beterest part of my lonely life now, you letters gave me a great happiness and pleasure in my life Gabriel. Believe me Gabriel, that I speak this my words with my by sincere care to you Gabriel, with my by respect for you Gabriel. Also I want tell to you thank for yours photo, I love it. Also I want to emphasize that I thought about our feelings to you my Gabriel, I have come to a conclusion that we are created for each other my Gabriel. In last night I didn't sleep, I couldn't do it because I thought about us my Gabriel, about our acquaintance on Internet, about your warm letters and in basically about you my Gabriel. I thought about all my Gabriel, I want to say to you that I can't without you my Gabriel, I want to say to you that I have fallen in love in you my Gabriel, yes,
I lOVE YOU my dear Gabriel. My Gabriel, it has taken place so quickly and suddenly, I didn't to expect it my darling, it is so sensual for me my Gabriel, I can't without you Gabriel. I love you darling. I feel to you the greatest feeling on ground, it is MY LOVE TO YOU my dear Gabriel. From your letters Gabriel, I see that we arn't are indifferent to each other Gabriel, I hope that you will agree with me my Gabriel, is it true Gabriel? I hope that you feel to me such great feelings to me my Gabriel. Also in last night I was asked to God, I thank him that we found each other my Gabriel, I closed my eyes and have seen the God's presence. He saw on me and I saw on him, he said me that I will happiest woman, because I found you Gabriel, you are my future man Gabriel. Also in the eyes of God that he cried, I think that he is very happy for us my Gabriel. I cried too Gabriel, because it is so happiness for us that we can be together soon, that we can to have a normal family, I so want it my Gabriel, because I can't to be one my Gabriel, the basic part of my girlfriends are married for a long time, they asked me all time before our acquaintance with you about that why I couldn't to find a man, on their questions I couldn't answred, but I said them that I want it very much, but I can't to begin any close feelings with any man because of my of modesty. I am a modest woman, I said about you in my last letters my Gabriel. But I want to say to you that I feel about you not modesty my Gabriel, I feel to you all my love to you Gabriel. By the way I want to say to you that I said about my love feelings to my parents and my girlfriend Katya and Carl. My parents said me that they are very happy for us my darling Gabriel. In the eyes of my mum and my dad I saw a great happiness for me and for you together my Gabriel. They said that they hope that I did a right choice in my life and they hope that we will happy together my love Gabriel, also they said me that where we with
you will live together. I answered them that I want to live with you in USA my darling, they asked me about that they will miss me very much, but since other side they understand that it will be better that we with you Gabriel will live in USA because they understand that now in Russia is difficult live situation. They said you a their warm hi and they wish us my Gabriel our future family happiness and great mutual love my Gabriel. Also my girlfriend Katya and her boyfriend Carl said me that they guessed about that we with you will have a love feelings since our of acquaintance to you my Gabriel. They are very happy about us my dear Gabriel, they said that you will a good boyfriend for me my Gabriel, and I agreed with them. Also Katya and Carl said you a hot friend hi and they will hope that we will together with you Gabriel. My darling, I am so happy for us my dear Gabriel. I want to say to you that I love you very much, my relatives and my friends are very happy for us very much. Also my dear Gabriel, I want ask you a main question, I think that it will so fairly since my side my darling. Do you write with any another womans my Gabriel? It is so important for me my Gabriel, I hope that you will understand me, because I love you and I don't want that you Gabriel write with another womans. I want to say to you that I don't write another men except for you my Gabriel. By the way I want to ask you my Gabriel about your profile in Internet? Did you clean your profile Gabriel? Also it is so important for me Gabriel, believe me, Gabriel, I don't want that any another woman will try to steal you from me my love Gabriel. I say you about it very seriously my Gabriel. It will so pity for me if you are writing with another woman my dear Gabriel. By the way Gabriel I want to say to you that I cleaned my profile at once after my sending to you of my first short letter. Please, Gabriel, answer on my important for me questions honourly, ok my dear Gabriel? We must trust each other in this, ok my darling? Of courses, my darling may be you will ask me about my work and about my school childs when I will far from Russia. Of course, I will miss about my school childs and about my work collegues, yes, I will miss about their, but you can see that I gave back all personal time to my work, my children, I havn't a free time never there. I think that if I found my love and my future man, I must change my personal life in the party you my dear Gabriel, because I am a woman and I must have my family life as another womans do it. Realy my Gabriel? I think that my collegues and my school childs will miss me too, but we willn't forget about each other too, I will can ring and send emails from USA them too. My dear, how you see on this? I want to say to you that I miss you very much and I want to say to you that you became on the first plan in my life than my work my Gabriel. I love you Gabriel and I can't without you my darling, and I decided that I must near with you my Gabriel. It is so necessary for me my Gabriel. I so love you Gabriel. By the way I will learn my dear about the necessary documents of my coming to you my Gabriel, as I know from my girlfriends, it are the foreign passport and visa,I will try learn it Gabriel in near
future time my Gabriel. My darling, I hope that you have a great desire of our meeting my love Gabriel. I so want it my love, I love you and I miss you. I will wait for your mutual warmth letters my Gabriel. I congratulate you with Christmas! I wish to you cheerful Christmas. Also I want to congratulate you on coming NEW YEAR, and to wish all good, successes and happiness in new year. Merry Cristmas. Thinking of you my Gabriel and all kisses for yo darling.
Your love teacher,
Elena.
Letter 3
Hi my love Gabriel!!! I received your e-mail my darling, I love your letters my dear, I so love you and miss you my Gabriel. I love you e-card, it very beauty. It is so pity for me that our letters connect us only, I want to see you in reality my Gabriel. I so want it darling. Our letters connect our close love feelings to each other, our letters are our rescue with boredom and from all of boring things. I want to say to you my darling that I can't without your letters now Gabriel, your letters are necessary for me my Gabriel, I love it and I LOVE YOU darling. My dear Gabriel, I want to say that my parents and my best friends Katya and Carl are very happy for us my love Gabriel, they are all time ask about you, about you feelings to me and I don't worry say about our love feelings now, because I don't want to hide my love to you my Gabriel, I have found sense of my life my Gabriel, I love you and I miss you my darling. Also I want to say to you that oneof the teachers speak about me not good things. She is the teacher of lessons " The history" Lydmila Praksina, she is not so good old woman, she is 48 years old. She gossips about me that I am not considerable woman, because I found you my Gabriel in Internet and she considers that it is not good my Gabriel, because she said that in their past live time when in Russia was USSR, in this time boys found the girls and that it was better than in present time, when in more cases girls find boys. I was so bad from Lydmila's words my Gabriel, because I think that she is not right, realy my Gabriel? I think that man can chose like woman or woman can chose like man if they want it mutual, realy Gabriel? I think that we have mutual love feelings and it is better of all when the loving each other people love each other mutual, I think that it is an important fact of love about reciprocity. Realy my Gabriel, is our feelings mutual? I think from our letters that it is true my Gabriel. Also I want to say to you that teacher Lydmila havn't a husband, she lives one, she considers that all men do not deserve her attention because, I think, that she is not simple in herself soul, I think that she think very high about herself, she think that all men is silly men, it is her opinion, I don't know why she think so bad about men, why? My dear, did you meet such, I think, silly peoples as Lydmila the ideas of which is not right in my opinion. I think that she is not right in that she said about men, and I think that with her ideas she willn't can learn a small school childs by a good future life for their. Is it right my love Gabriel? I think that you will agree with me completely my Gabriel. I think that this woman is egoist woman, I think that you will agree with me my Gabriel. But I don't want to say about this woman to you in all because it is so boring for me. Ok? I want to tell about us my dear, about our meeting soon darling. My dear Gabriel, I want to say to you that my parents have reminded me today with my possible coming to you my Gabriel. The fact in that we have a good aunt Olga in Moscow which, possible, will can help us with an information about my coming to you Gabriel in future soon. She works
in one of the individual tourist firm. It is so positively for us because she will can to help me with all important things of information about all necessary documents for my future coming to you my love Gabriel. My mum will ring to her soon on days and will ask about all important information. Also I want to say to you Gabriel that Katya and Carl said me that, possible, they will go to Germany earlier than two months. They said me about it yesterday. It was surprise for me. They said to you also a hot friend hi my Gabriel and hope that we will together soon. They are so happy for us my love Gabriel. Also I want to say to you my Gabriel that it is so good that Katya and Carl, and also I and you my Gabriel found each other by the Internet, I think that the Internet is the assistant in everything, in Internet people can find any information, and it is inportant that the people can to fall in love by the Internet, realy my dear Gabriel? I so love you my darling, and I want to say to you that with every day I want to be with you more and more my Gabriel, I so love you dear, I can't without you my Gabriel, you are so necessary for me Gabriel, I love you Gabriel. On days I want to go to church that I must thank our God that we found each other my love, I so thank our God, I know that God helped us to find you my Gabriel. My darling, on this I will finish my letter to you, I will wait for your next emails with my great love desire, you must know how I feel so happy myself when I read your letters my darling. Ok, I must go my dear, I will miss you Gabriel, I LOVE YOU and I want to be with you for ever soon my love Gabriel.
Missing about you,
Thinking about you my love Gabriel,
Hope be with you my Gabriel soon,
Your love and feel teacher,
Elena.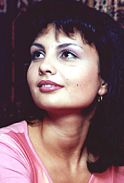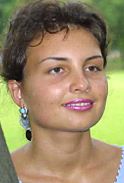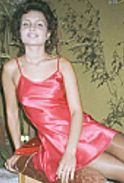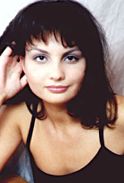 ---
I am Chris a single 36 year old male. Thank God for your website, I found the woman I had been corresponding with there. Katya has multiple listings on Russianfriendfinder, at least six. On your site she has many aliases most notable Natalya Jinkina. Warning she is no longer blond, but the messages are the same nearly word for word.
Thank You.
Chris
Letter 1
Hi my dear Chris. I write this letters from an Internet cafe. It's very fast. My weight of 64 kgs. I'm 171 cm tall. I to not have children! I was never married! I very much to want to marry. My age 25 years. I've finished a musical school. I am able to play on the piano. I work as a children's medical sister. What you to love to do in free time? What kind of food do you like? I have a day off today and I have decided to write a letter to you. My mum an me are going to visit my grandmother today. She lives in 50 kilometers from our city in a village. I live in city Yoshkar-Ola. There are perfect nature and circle of woods. She will prepare pies which are made in the furnace. They are very delicious and fragrant. You probably never ate such tasty pies. My feelings with each letter to you are becoming stronger and stroner. I talked to the mum about our relations. I told her some phrases from your letter and she said that you are probably honour man and your feelings are sincere about your relations to me, but you should not hurry up with acceptance of the serious decision, you should understand the feelings. We with you as two climbers which rise in a mountain, I am on the one side, and you are on the other, and the final point is the top on which we will meet. We should climb to the top not looking on obstacles which can will meet on our way, and then everything will be very well. I shall wait for your answer.
Always yours,
Kate.
---
Olya Sergeeva(Yoshkar-Ola,Russia)
I am a single white male who has never been married. I was contacted through my Date.com account by Olya. The first contact was on Jan.11,2002 and the last letter was received today Jan.22,2002.I have recieved the following letters from her:
Letter One
Hi, I have seen the announcements on Date.com and I liked your structure very much! You have seemed to me as the good man. My name is Olya. I am 26 years old. I work as the children's doctor in hospital. I like children and animals.I am interesting in reading books and going in for sport. I have the romantic character. I want to find the happiness!!! If you think me the person you like,look through for my structure I hope a lot for the answer in a short time. I am waiting for your letter,
Olya.
olya2075@yandex.ru
Letter Two
Hi my dear John! I am pleasure of your letter very much. I want to speak a little bit more about myself. My work consists in treating and preventing children's diseases. It's a very important work. I work in irregular hours, once in afternoon,once at night. I like my work very much. Now about my pets.I have a cat. It's name is Barsik. It can dance under the music, that I perform on the piano. As for my preferences, I like classic music, composed by Bah, Shopen, Mozart, ect.My favourite food is sea products and also various fruit salads. I can cook a lot of other dishes of course. I am a good cooker. I like to go for a walk in woods in my free from the work time. But during long winter evenings I prefer to sit on the sofa reading romantic books or knitting. Also I am going in for sport of course. I like jogging.And I like to watch the Olimpic Games. As for my location. I live in Yoshkar-ola. It is a small town by comparison with Moskow. Yoshkar-Ola is the capital of Mari El Rep. It is about 850 km. east f
Letter Three
Hi my Dear! There is snowing in the street now. It's very beautiful! I do not love this weather condition. I like warm weather, that it was possible to bathe in the river or lake. When I was a young girl I used to run along in streets when it was a rain at summer. Today I am going for shopping and cleaning my apartment. After dinner I want to visit my mother to help her about the house. She is a middle aged woman. She lives at the countryside and has her own small house. She holds cow and pigs. When I was a yong I lived in the village. There is a lake full of fish near our village too. I wasn't be able to fish very well but I tried to do that. There was a very beautiful nature and atmospere wasn't so poluted. I an intrested in what you used to do in your childhood. I to want that you to set to me questions which interest you under the order in a pole as it will be done by(with) I, thus it will be easier to me to understand you. I with the large pleasure shall answer your questions. Waiting for your answer.
My questions to you:
1. What your favourite foodstuffs?
2. What you love to do(make) in free from work time?
3. What kind of clothes you prefer?
4. What your favourite season?
5. What type the woman you to like?
6. What your favourite colour?
7. You love children?
Yours forever,
Marina.
Letter Four
Hello John!
I with the large pleasure to answer your questions.
1. My favourite season is spring and summer.
2. My favourite colour is colour of scarlet roses.
3. I to want to find in the man love, mutual understanding, fidelity and Support.
4. I prefer basically that that it is pleasant to me for example there can be a dress, jeans, skirt, trousers or that be another, Main it should like me and my future favourite.
5. I have no any brothers or sisters.
I yesterday have subscribed in the letter as Marina be not frightened it mine nick name, and mine The present name Olya. Today very cold weather. About 28 degrees is lower than zero. It is very cold at me in an apartment and to have to sleep in clothes. At us very old and low-power heating equipment. I many times to go to complain in the ministry of a municipal services, but they only to promise and nothing to do (make). Well, well let's talk slightly about us. How at you of business today? At me it is good. I shall look now at home TV. I very much love to look the sports programs and block of news. Now very much frequently to show the terrorist certificates (acts). I to want, that all terrorists have punished on all severity of the law. I now more often to think of you. I to try to present with what you in a reality. I to think, that you the good and honour man. I have about you only good o
I very to wait for your letter.
All time yours
Olya.
Letter Five
My dear John!!! Today at us weather is 17 degrees below than zero much more warmly. I today to work. I to write to you in the lunch break. I not so to want meal. I to want to write to you the letter and that I always to think of you, why I do not know. We have decided tomorrow to do (make) a holiday for children in children's hospital. I shall do (make) today purchase of gifts for children, but gifts they should deserve. To receive a gift it will be necessary to win in competition of celebratory costumes. I to think, that by all will be cheerful. You are very a pity, that it to not see. Tell to me please as you will carry spend today all day each your step. It is very interesting to me!!!
With good wishes
Olya
Letter Six
I only what to arrive home from my mum and at once to go to write to you the letter in Internet cafe. I to speak the mum about you. She(it) very not so well knows pleasure, that I on to go you on Internet, though she(it) this invention of mankind. She(it) transfers you hi and kiss!!! I hope, what you though a few to miss without me? I very much to miss without you. When I to go back home in a train. I all to dream, that when I to arrive home, I shall write to you this letter knowing that you it(him) will wait. I hope, what you am very good to carry out the day off? I now shall go home and as Internet the cafe will be closed now. I very much to get tired from a road. I shall wait very much for your answer. I shall write to you tomorrow . Kiss also love much!!!
Yours
Olya
Letter Seven
Hi my love! How at you of business today? At me today very good news. I yesterday went in the transport company and to learn concerning my arrival in you. To me to speak, that I should take to receive the visa the passport and document of medical insurance. To me also to speak, that I can receive the tourist visa of the visitor. I shall take the tourist visa for the period of 60 days. I to think, that it is very good term to learn (find out) to us each other in the man. I am written down on reception in the transport company on Wednesday of next week. I need to pay 394 $ for my documents. I have agreed. You can send me 394 $ of January 22. It is very important for me. I also to go in our banks and to speak as you me can send money in short term of time. Me have offered system of remittances Western Union. To speak, that it is the most reliable translation of money. I to send you once again address and name on which you should send me this money.
Olga Sergeeva.
My address.
Russia,
Republic Mari-El.
city Yoshkar-Ola,
settlement Medvedevo,
street Kommunisticheskaya 28 apartments 13.
indexes 425200.
I also to send you the address of banks in which there are branches Western Union.
It is bank Menatep SPB,
street Komsomolskaya
Yoshkar-Ola.
Guta Bank,
Street Vashskaya 8,
city Yoshkar-Ola.
You also should write to me the exact home address and complete name, and also nearest airport in your city. I very to wait for your letter.
Yours forever.
Olya.
And like an idiot I sent her the money via western Union!!!!! It wasn't till I got the next letter when I got suspicious and found this site.
Letter Eight
Hi my love John!!!I have received yesterday your money and have paid my documents to me have told that they will be ready February, 3. I as went I shall learn(find out) concerning cost of tickets of the plane them to receive from Ministry of Health at a discount.You should send me 1075 $ by January, 28.It is cost of two tickets. I hope that you You will send me money in time that has not arisen what problems.
Love Olya.
As you can see these letters are almost identical as a lot of the letters from Irina, Natalya,and many others. And I'm out $394. But I've learned a my lesson from all this. Following is the two pics she sent to me. I hope this helps you.
John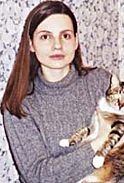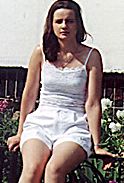 ---
The photos of the lady Oxana Curdiuova (page 50) are of a lady that is working as an actress and model in New York city she has been showing up on in Adds for new products on TV sense the first of the year. I am 45 years old and I did not lose any money just my heart!
Don
---
Victoria Potapova / Vika (Lugansk, Ukraine)
I initiated contact with Victoria Potapova through "Agency Journey". They also go by the name "Heart's Journey". In the first email, this girl (Victoria) mentioned that she's not looking for just fun emails and she's serious in her intentions. That made me feel that maybe this girl is honest. I had done extensive research on internet about dating scams and I knew that I had to be careful. After a few emails, she started sending very loving emails. That created doubts in my mind. I asked her how can she love me without even seeing me in person. That offended her and she stopped writing and told me that she's going to village to see her granny. I've read such stories of guys who have unfortunately been scammed and faced similar situations where a girl would say that she's going to village to see her granny. Not an unusual thing though but I was getting mixed signals. Because of these mixed signals, I thought maybe I should give her the benefit of doubt so I apologized to her for not believing in her words in my next email. She did not answer. I called her many times at her home phone number. There was no response. Sometimes, some guy would pick up the phone and hang-up. Anyways, after sending several emails and making tons of telephone calls, I sent her a final email regretting my loss and wishing her the best. She replied the next day! She apologized for her silence and told me that she was sick. I responded back to her and told her that I was trying to reach her by telephone as well. She told me that her phone number had changed and gave me a new number. I called her and things went back to normal. However, I was not completely satisfied due to many reasons. Number one, she would never answer my questions the first time I would ask. Usually, I would have to repeat my questions three times and then she would respond. Number two, her emails became extremely loving. She would only say loving words in her emails. Number three, she gave me a fake home address without the postal code. I verified the address and turned out to be a fake one. Number four, the information that she had provided about herself in her emails such as age, height, weight, education etc. changed when I talked to her on the phone. The agency would never reveal their URL. In fact, the agency would follow the same practice of not answering any of my questions the first time. They were charging me $15/month through Western Union. So, I decided to do a final test and wrote to her as a different person. Guess what? I received exact same reply that I had received when I wrote her my first email. I once again gave her the benefit of doubt thinking that maybe the agency sends auto-generated emails and maybe Victoria is not yet aware that her name is being used to send emails to a person other than myself. So, I continued as the other person as well as continued as real-me. Then, things became very clear. She was sending exact same loving emails to both the persons. As real-me, I asked her to send me more of her photos, she said that she doesn't have any. To the other person, she sent a different photo (the one that I had never seen before). I sent an email to the agency (Heart's Journey/Agency Journey) and told them that I have revealed their scam. I think, they panicked. They changed their email address and a different girl wrote to me from a totally new email address. They even changed their ISP so I could not figure out that it was the same agency. The email said nothing but contained a video. I replied to that email using a different email account and asked the girl who she was and guess what? I received the exact same email yet another time that I had received from Victoria two times. Then, at the same email address, I received an email from the agency that I would have to pay $60/month if I want to continue correspondence with this girl. They had no idea that they were talking to the person who had already revealed their scam. Anyways, it's very clear now that this agency (Heart's Journey/Agency Journey) is FRAUD!......Victoria Potapova is FRAUD and this 2nd girl (Helen or Helena Kisileva) who wrote to me from the same agency is also a SCAM. They usually use Yahoo email address (along with many others). The name of the person who sends the agency business emails is post-manager Vladislav and Helena Gorova. Here are the email addresses that they have used with me:
vitopp@ukr.net
office_jh@yahoo.com
agency_jh@yahoo.com
vicpotap1@yahoo.com
agency_jh@ukr.net
hellkiss@ukr.net
hellkisil@yahoo.com
Payment was made to:
JS POSTAL PENSIONARY BANK AVAL
LUGANSK CITY, UKRAINE
in favor of Andrey Suvorov

It seems that Lugansk is full of scammers. I intend to follow the advice provided on this black list website to reveal these scammers and make this information available on internet and use every other medium that's available to catch these scammers.
Contact me at Cotopaxi03@yahoo.com in case of any questions/comments.
Thank-you.
Noor Panjwani
First Letter
It was so pleasant for me to get your letter! Thanks for your pics,I like it. And thank you very much for writing me, You see I'm really new in such an interesting world as Internet And all these is very interesting!!! I must say that I'm really looking for someone special, and I don't want to waste someone's time neither mine! I am not looking for a palm pan. I need not such long communication I want to get marriage. So I've mail through the agency and I pay for their service. That's why I don't to to waste time my or your. And if you're really serious can you come to meet with me. I think it is the best way to get right each other better in real life. So if you are serious, with sense of humor I want to get to know you better, but if it just for fun- it's not for me. And a bit about me I'm 23 years old, my weight is 48kg and height- 158sm I'm an University student I like music, dance parties and to have fun!!! I like nature and animals especially dogs,flowers and the favorite
one is rose, I like so many things in this world so it's very difficult to list all of them... But here is one thing I like most of all and it is LIFE itself I think it would be enough for the first time hope to hear from you soon and take care
Victoria
Victoria Potapova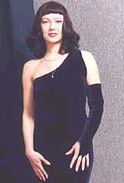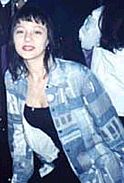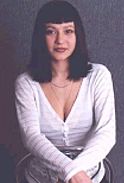 Helena Kisileva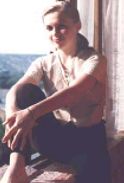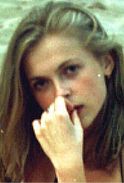 ---
Ylia Kopilova (Ulan-Ude)
Hi Everybody,
I am so glad I checked this web site for blacklisted Russian chicks - I was starting to fall for Ylia! I am a single American male, age 41 who was contacted 1/8/02 through Match.com by 27 year old Ylia Kopilova (originally via double-blind address Ylia3840@talkmatch.com
I see today it is changed to
Ylia40@talkmatch.com).
She gave me her personal email address in the first email, it is ylia3840@fromru.com.
She gave me her address in the 2nd or 3rd email presumably to begin sending letters (or later money?). The address given is
670031
Ulan-Ude,
Stepana Razina St 20-12.
When I searched for her profile, no details were given at all. She responded to my profile in match.com. She began to tell me she loved me after about 4 or 5 emails. It was all heady stuff. I backed off in my openness after that. It only took 8 emails before she started to mention getting a visa. In the 9th email (in 9 days) she mentioned getting more details and sending them to me and asking for my trust. Here is an example of her latest email:
Letter
Greetings my love. I waited for the moment when I again shall receive from you the letter and this happy moment has come and I can learn (find out) that you think of my previous letter. Tomorrow I shall go to Vladivostok in the American embassy to learn (find out) more particularly about the visa. I shall inform about results later. Unfortunately I do not have friends which have left for America, but I hope that I can learn (find out) details itself. I have told about us with you the to the girlfriends, they are very glad that I have found the happiness, and that I shall leave to America. Certainly they will miss on me as well as my parents. seems that we already on are close to me with each other, we as if the husband and the wife only, unfortunately, divided (shared) huge distance so much. But not looking on we should continue to love it each other and to trust each other, you with me agree? I that can not do (make) with myself, it is love, she (it) sings in me as a bird in the spring sky. I think that it is destiny it can be dangerous, but I am madly in love with you. Your letters are filled such heat and care, and at me tears of pleasure sometimes run. I think " My God, that you have helped me to find thank of my only thing and I hope that we shall incorporate to it (him) and we shall be are happy. " I dream of our meeting and about that as we shall walk with you to keep for hands as we shall look after one after another and as we shall make love. I LOVE YOU, I WANT YOU, YOU FOR EVER In MY HEART, In MY IDEAS. I dream as you will carry me on hands to embrace me, to kiss and caress my gentle body. It is a pity that only dreams and whether it is fated to them to come true the God knows only. I hope soon to see your letter.
Yours Ylia.
I see this is the same series of pictures from a girl named Nataliya Sed (Ulyanovsk, Russia) to Daryl. She needs to be stopped - I threatened her with Interpol and also sent a scam profile to match.com. I got the above email in response!
Good luck finding the right one...
DeeJ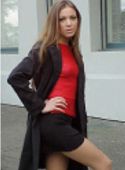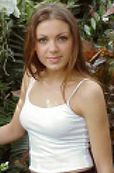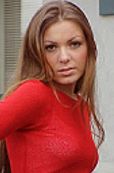 ---
To send your own story, please click here
Click here to support Black List

READ ALSO:

ANTI-SCAM GUIDE - Read how to make scammers to leave you alone themselves, and choose the right girls from the very beginning.

Dating Scams - The real picture of international introduction industry
Scam - Article by Anatoly Neverov
Reliable Dating Services - where to look for a Russian wife
Russian dating agencies - how do they make their money?