---
Natalya Dementyeva (Yoshkar-Ola, Russia)
I am a 41 year old Australian, separated with 2 children. I was contacted by through friendfinder. I received same letters as Gaston (updates 5 Nov). Lucky for me I found the blacklist. I was ready to send money until her letters changed from the sweet innocent girl to the sexy one. The setup came when I told her I didn't need to send money, I could pay for everything from my end, all she had to do was pick up once I sent her receipt copies. When she refused this, I knew. Name and address same as Gaston. Her email natalyaruss@aport.ru
The photos she sent me I have not seen listed. I will list the most relevant letters.
Brad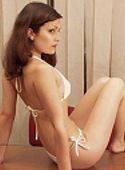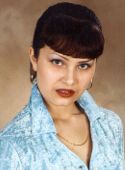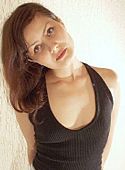 ---
I just want to inform your subscribers that Nellie Lapicheva who is featured
on your blaklist site also appears on absoluterussiangirls.com with the reference number 434.
Be aware!
Regards,
Chris
(South Africa)
---
Olga Fedotova (Kemerovo, Russia), AKA Natalia Petrova
I have written to you before regarding the assistance that you have provided me in my quest. I also sent you some information regarding a possible scammer that I had ran across during my endeavors to find a suitable wife. Low and behold, the day that I sent you that letter I found Olga Fedotova (Kemerovo, Russia), AKA Natalia Petrova's pictures on your site. I am by nature inquisitive and this I believe led me to be somewhat suspicious when money was first mentioned. Nonetheless, every photo of Olga (Natalia Petrova) were identical to the ones that I received, however, I did not receive the first photo of this person. Your site is most likely making some people very upset and I appreciate your honesty in providing this valuable information to all of the men seeking happiness abroad. By the way, someone possibly the aforementioned person tried to send me a virus from a Russian email address after I mention that their photos were listed on a blacklist for the entire Internet to view. I have received several letters from placing my ad with your agency and I can not thank you enough, as you can tell. Please keep up the very good work.
L S Patterson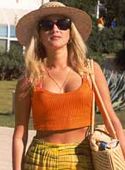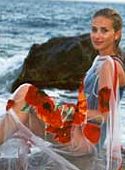 ---
Olga Fedotova (Novosibirsk, Russia)
I'm Jon, a hardworking divorced father of 4 great kids. I'm 34 years old and I decided to start dating again two years after my divorce. I posted a profile on Match.com and got an email out of the blue from olga_200@talkmatch.com ; in the email she asked me to write her at <olgafed2001@hotbox.ru> : I thought it was a little funny that I couldn't look up her profile on Match.com, but, hey! she was pretty :)
I surfed around a bit trying to find a good English/Russian translator site. Then I found the blacklist. Wow, what an eye opener. Her pictures all had #'s, the first letters were very generic and didn't have my name or answer any questions I asked. I decided I wanted to post this scammer on the blacklist so I've been playing along for the last two months waiting to get the western union address so I can post it here. A couple of times I thought I was discovered (it's hard for me to fake affection!).
'She' (the mafia guy who is playing Olga) wants $1100 for a plane ticket and $350 for a student visa. I wrote back and told 'her' that it was on it's way and would be there very soon.
First letter:
Hi. My name is Olga. I very strongly like your data. I wish to get acquainted with such person as you. Your data have simply fascinated me and if I you have interested that write to me. Mine E-mail:olgafed2001@hotbox.ru
P.S. I want to add from myself, that in turn I shall offer you mutual understanding, respect and love...
Second letter:
Hi!!! I was very much of rad to receive your letter. My heart has suggested me that I should acquaint with you. A thank that you have answered to me. I want to find the half, with whom I could section happiness and difficulty of life. My intentions are very severe. I dwell in Russia, in city Novosibirsk. My city is on the river Inya. Novosibirsk - large city with a population of 1446 thousand the man. A history of our city very large and interesting. Our city in 1893 was derivated. In our city there are more than 400 schools, in one of which I work. I have received formation of the teacher, has finished Novosibirsk pedagogical university. This university is in our city. Now I work at school ¹119. I teach lessons of Russian and literature. My growth(increase) of 168 centimeters, my weight of 54 kgs. I was never married and I have no children. I love to be engaged in sports, specially by gymnastics. I take up with it in a school sports hall. Still I love to rest with the friends on the nature. I do not smoke and I do not drink alcohol. I have a healthy way of life. I love to listen to different music, but specially I like classics. When I listen to classic music I receive large pleasure from it. I never thought that is possible to acquaint with the man through the Internet. I am afraid that it can appear a joke. I hope that you realize my letter well, as I do not know well grammar English and I use by the program of transfer(translation). I hope that it will not influence further acquaintance. I would like to learn(find out) about you more: hobby, what music you prefer to listen, your favourite food and etc. I shall dispatch you some photos. I hope that it will be it is pleasant to you. I shall wait your answer with impatience.......
Your friend from Russia,
Olga
The Western Union address is:
ALFA BANK
1 DIMITROV street
NOVOSIBIRSK
RUSSIA
Olga Fedotova
If there is anyone in Russian law enforcement who watches this site, go get yourself a bonus and raid this account! :)
Thank you for providing this site - you are awesome!!! And you saved me a lot of heartache and potentially money too. Thank you, thank you, thank you!!!
Jon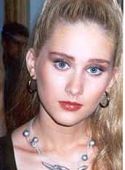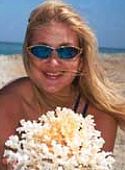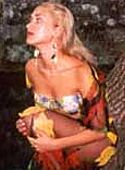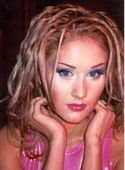 ---
Ruslana Abbasova (Orsk, Russia)
Well, I've been contacted in the past by many of the scammers listed above, and just as I was about to list them here, there they were. Different letters but the same pictures. I'm a single (divorced) male, 43 with no children. Just as I was turning one down for money, along came another with a better story. I admit, I fell for this one.
Letter # 1
Hi
I read Your message and You me much like. I want with You to write to each other. My name Ruslana live I city Orsk this small city. Work I trained nurse in hospital. In december 20 numbers us send in America for 15 days. In America us send the Red cross. I hope that we with You are met. In the following letter I shall write You much all in detail, and shall write their own feminine secrets. With hope on meeting
Your Ruslana.
Write me on my emal address: qpn@mail.ru

Letter # 2
Hi Steve.
Greater thank you for letter very warm and good. I is much pleased and lucky for Your answer. I will arrive in America in city Dallas december 20, I shall inhere 15 days, hope that we with You are met. I this much want. I work in baby hospital by trained nurse. I am member of Red cross. In America we shall accompany the sick children. I live with father, and much its like. I well play on piano, much well cook, much love to read. I very modest and obedient girl. But I much want to love and be loved. I about this dream. Hope on Your fast answer.
Always Your Ruslana.
Letter # 3
HI my nice Steve.
As I am pleased get the letter from You. I simply lucky. I is much pleased that we can with You are met in Dallas and that beside You this will not be problems. I much want meeting and talk with You. I 24, my growing 1 metre 64 centimetres. My birth day on july 28. I very merry and communicative person. I very obedient and ???????? person.I like music much well play on piano like to read the books, beside me very big library. Live I with father. Except it beside me more nor who no. The Ma too no. But this other subject, and shall You all speak under our meeting with You. Beside me children no. Shall be with You frank, I else virgin and beside me nor when not there was mans. My father brought up me much strictly. ONCE AGAIN FORGIVE ME FOR MY FRANKNESS. I work in hospital by trained nurse, and us send accompany sick children from Red cross. I is much pleased that have entrusted me this do. I shall be lucky to see You to talk with You are divided their own plans for the future. If you want that I can send You its video cassette, I think this will better than simply photo. Before fast appointment
Your Ruslana

Letter # 8
Hi my nice and native Steve.
Thank you You for all Your word in letter. I much ???????????? and can not find the necessary words which could express all my feelings to You. I since each minute more and more want to see You. I not important there is beside You money or no. Rich You or poor. I this not important. I want meeting with You and if fate will solve us to remain together that believe me You nor when about this not feel sorry. I will do all that do You lucky. I spoke its father about You and about Your word. It alarmed too much and sends You their own embrace. You him much like. Forgive me but I gave my father to read Your letters. It considers You the present man to which possible entrust its life and fate. I shall be lucky if can You to do lucky and present You get prettier life with me. Beside me such feeling that we shall be lucky before the end of their own days. But I can not You to give nor what answer. All must solve our meeting. I think You too this understand and ????? itself in this report. I shall pleased stretch You their own hands and return You its heart. But only I want to do this when You themselves will understand that like me and are ready on serious ???????? step. I for You have prepared the gift, I its has done their own hands and think that it You will like. To gift its hand has enclosed and my father. You him much like. And if fate so be turned, that my father wants personally to shake You Your male hand. Once again Thank you very much for all that You ??????????. I shall wait with hope our with You meeting and faith that for me this will be lucky. Before fast meeting my love.
Always dedicated You Ruslana.
The Big regard to You from my father.
Letter # 11 - Her Father Died
Hi nice Steve.
Last night in hospital to die my father. I all time to weeping and bewildered. I can not itself to believe that my father more no on land. My father to base in morgue and burial in three days. I much terribly and I much am afraid to see my father a dead. Forgive me for my audacity. You could help and send 70 dollars. I nor when itself this did not allow, but my situation cross out Whole my pride. I came with funereal agency. And has heard what price that bury my father. Casket cost (stand)s 120 dollars. grave Cost (stand)s 85 dollars. The Catafalque cost (stand)s 53 dollars. I You do not write, how much me will cost other expenses. Me burial of my father will cost beside 350 dollars. help an hospital and Red cross 68 dollars. I had their own money beside 74 dollars. Today I sell its television set and. But so much for little. Forgive me, but I more write You can not, beside me much powerfully pain heads and all time to weeping. If You dare me help, that send me on system.
WESTERN UNION.
The City Orsk.
str. Balictrova 79 apartments 84.
ABBYASOVA RUSLANA.
To regret I can not immediately, when will arrive in Dallas, return You money. For this me will necessary time. But I think that at the end of trip I You their verne. Once again forgive me, and please do not take offence on me.
With thanks to You,
Your Ruslana.

I sent the $70 dollars, and checking with Western Union, She collected it in Omsk, not Orsk. I never questioned her about it. Just thought that's where the funeral was held at.
Letter # 15
Hi my nice Steve.
Forgive me and else thousand once forgive me for my be late answer. When I read Your letter my native ,Steve my breathing stop. You write such word that I simply do not know how do I find such word to send that feelings, which beside me in shower. I shall be lucky if figure by Your wife. Believe I shall be verne and dedicated by wife and liking ma, our with You children.. Thank you You my nice Steve that You find such word that my heart melts, and I want quicker to see You and be with You to me this did not cost. I want to sell its house, where we veins with my father. If we with You on what that reasons can not be together then back in Russia I shall not live in this city. This city I remind of my lucky lifes with father, surrender all is connected with its name. And me much difficult all this see. After America, I repetition if we not shall together but only good friends lifelong, that I ???? in city Moscow, (this extreme event). I write You this to, You knew that I nor when shall not be for You problem if I You do not like.(I hope this not to happen). Soon we must go to Moscow, but from Moscow in America. Beside me to surrender else plenty of deals. This sell quickly my house and spare belongings. That me to surrender nothing else kept, and not there was sadly recollection. Now I live only You and me to seem that I belong [?.]to You. I became Your wife in absentia. Before fast meeting my nice.
Always dedicated You lifelong,
Your Ruslana.

Letter # 19
Hi my nice Steve.
Tomorrow morning I leave in Moscow. I prepare all their own belongings. Wait our meeting and I much joy. To regret I did not have time to to sell its apartment. I shall write You from Moscow and shall report You whole my route. Forgive me that I wrote You much little, plenty of deals and I must prepare all to its leave. I like You. Meal in America with such joy and hope that shall see You. All be my thoughts about You and only about You my love. Before fast meeting my nice.
Your dedicated Ruslana.
Letter # 20
Hi my love
As I lucky that soon You shall see. I lucky before loss of breathing. I think about us each minute and present it in all its details. Write I from Moscow, from internet cafe, live we in hospital. The Documents beside us took in american embassy, for checking. Moscow very big and beautiful city. I think that if I bring back into Moscow that only with You. You should look this city, it much having dyed and big. I certain that this city to You will like. Forgive me that write little, no time will write off in hospital. Surrender much strictly, and I must keep discipline.
With love and fast meeting.
Your Ruslana.
Letter # 21
Nice my.
Today we have said that I and other four persons can not go to America. I by a narrow margin all this heard and could not restrain the tears. They have no on us money, problem with sponsors. And we must go back in Orsk. Go 9 trained nurse, for which have found the money, beside which experience of work, it all on 35 or 40 years. If I can get the money this beside 330 dollars, that I will go to America, but money need before december 20. I know that this much, but if You may send, that I put will aim its lifes all You to return. I much want in America. I much want to see You. For me meeting with You solve all my future, whole my fate. If You solve to send the money, that my address.
Moscow.
street Mistina 23.
Hospitals 428. Bodies 32
I much regret about happen. I much painfully and offensively.
With love to You,
Your Ruslana.
Yep, I sent it, but Western Union was suppose to deliver the ID # to her at the hospital, like a telegram. I felt that this way, If she wasn't there, I would get the money back. The problem W/U is now trying to figure out, How was the money collected in Omsk, instead of Moscow. Sounds like an inside job to them, Their busting their butt's trying to explain this to me.
Well, in the next letter, she said she was going to send it back sense she didn't get it to the hospital in time to catch the flight. Haven't seen it yet, or heard from her sense. All I can say is, Oh Well, maybe W/U will refund it, or at least, fix a loop hole in there system. This was over a 2 month span, and I should have known better.
Steve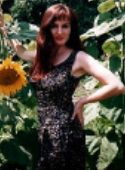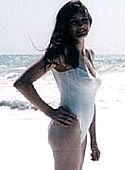 ---
I am a new member, but I felt I should contribute since the 'scammers' are out there. Sadly, I forget the names, but that is not important. There are a few things I have noticed that are not on Elena's Blacklist 'hints'. First, read Elena's list! Buy her books if you need to, but learn!
Things to look for:
Number 1, run your cursor over the 'received' section of e-mail 'inbox'. It will show you the time letter was sent. This is only good if you correspond with more than one woman from an agency. If there is more than one, compare the times. The chances of two or more women responding to you within minutes of each other is slim. I got three all written no more than five minutes apart! Right.
Second, carefully read the contact sheets. I have found several where not only the e-mail is the same, but the home, work phones and addresses are, too! Carefully read more than just the 'bio's you are interested in. Compare them. I have found two girls whose bios were identical. The only difference was age, birthday and variation of name.
Also, use common sense and intuition. Basically, if she hints at needing money, there has got to be a problem. At least in the first year before many letters , calls, etc. What self-respecting person legitimately asks a new acquaintance for money regardless of reason? Especially so, if they are not together in person. Asking at the 'mall' while shopping together is a little funny. Asking for money without even meeting is laughable! Unless you are a con artist.
Be realistic. Not everybody is Alec Baldwin. Looks are often universal. If a woman who looks like she could be a model is responding to you based on a note and a photo and she makes all the other women in your life look 'plain', well, hmm. Let me put it another way. As a man, there is a type of woman that you consider not for you. It may be different than other men. Nonetheless, would YOU write to one of those just because she is from another country? No? Ok, then be realistic. Like attracts like more often than not.
Now, that is not to say that it could not, and does not, happen. After all, beauty IS superficial and it IS what is inside that matters. You may have found a person that believes that. But they are rare.
Let's face it. A lot of the men are not honest either. They may not ask for money. But many either exaggerate their situation or know in their heart they have no way they can fly to Russia and marry this young woman. They like the idea, but the doing is not right for them. It is sort of like calling '900' numbers for these men. Entertainment that feeds fantasies.
Or the men have difficulty meeting anyone and thus it feels safer to try this way. Women are not all THAT different. Maybe in values, they can be. Most women want a kind, strong, caring man who is secure and confident. Maybe the woman wants to work, fine, but no woman wants a bum! But a man corresponds anyway, knowing full well he is not the type to be able to support her, or take her out on the town, do what she likes, etc. Women are women regardless of color, creed or culture. Whether you are a strong hunter in a jungle village or you are a confident businessman or plumber, either way you give safety and security! And they want that.
All that being said, I believe many of these women are legitimate just as many of us men are.
I have had friends from Russia who tell me that the family IS stronger there than here in the USA, for instance. I have grown tired of 'pretty faces with empty souls'. So, I began to look at cultures where family values are more stressed. Heck, here in USA you have a 3 in 4 chance of a failed marriage! That is too many people who think divorce is 'normal' to give good odds of finding a 'keeper'. Granted, alimony and maybe even citizenship could appeal to women from Australia to Zimbabwe!
I am having fun with it and I suggest you do to. More than likely you have to filter through some scammers to find a real woman. Just like you would at a bar or pub at home. Most you meet won't work out, but there is that one out there...
Sincerely, R.L.
---
I am writing to inform you of an agency which needs to be added to your black-list.
I have been corresponding with a "Ukrainian lady"" named Angelina Tsebeko through the agency "Socrat2001"" for the past 2 months, about our mutual wish for a serious relationship and marriage. She has been writing a large number of letters to me, and seemed to be in a great hurry for my answers so she could send the next letter (all at a cost for translation of course!) The content of her letters should have caused me some concern; without having met me, she was promising her undying love, she was desperately missing me and at one point her intentions towards me were bordering on the "raunchy!" Anyway, eventually we arranged to meet in Ukraine but she told me she needed some assistance with travel costs to Kiev from Lugansk (120 USD); I went ahead and sent it by Western Union, and she was going to email me her arrival details after buying her ticket.
I arrived in Kiev from London as agreed, but no message from her. Then next day (our meeting date) again no sign. I managed to contact the agency by email, who actually answered me! They said she had come to Kiev to meet me.
Well, I hung on for another 4 days, sending emails to the agency every day; the "lady" also had all my contact details in Kiev. But she never showed up.
I am writing this email from Kiev (I am leaving for the airport in an hour or so); I was browsing the web to contact the agency by phone and discovered the Agency Blaclist. Imagine my surprise and anger when I discopered that another unsuspecting Westerner has had the same experience with Socrat2001, and the first letter he received (from a different lady)was identical to one received by someone else. It was also identical to the one I received from "Angelina Tsebeko!"
I am about 200 USD down including all my letters; fortunately for me I played the game, and had several other dates lined up for my stay here, one of whom is a lovely girl whom I will definitely see again.
Remember the name... Socrat2001!!!!
Justin
---
If your new to this site, you might not seen this girl before.
Warning!! Warning!! Big time scammer!!
Mila is back, now as Sveta. Absolute Agency # A1715864
John T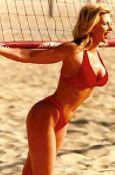 ---
Svetlana"MILA" Popvich (Odessa, Ukraine)
Please be advised that Svetlana"MILA" Popvich from Odessa Ukraine is at it
again on absolute agency under the ID#A1659796 using here real name
Svetlana this time in stead of Mila Be carful of this one guys she is hot
but also very crafty I also notified Absolute about her and will see if
they remove her profile ! good luck to all

John

---
Svetlana Zayats (Odessa, Ukraine)
I really did a stupid thing about a year and a half ago as I had a profile listing on a dating website and someone claiming to be from Odessa, Ukraine by the name of Svetlana Zayats answered my ad and we began corresponding. We corresponded for quite some time, maybe 3 months or so if my memory is correct. Then this person said they wanted to come to America to be with me and asked if I would help her with the expenses.
I don't know what I was thinking, probably I agreed to because I was very lonely and feeling pressure from my family to become married and so I agreed to. What a fool I was looking back at it. This person asked if I lived near Los Angeles, California for the nearest airport where I lived. That should have tipped me right off there as that is the most expensive flight from Ukraine since it is the farthest away. I said no, Chicago is the nearest airport.
Anyway, I sent her the money to cover the flight which I am embarrassed to say was over $1,400 including the Western Union fees. I never heard from this person again. I felt so used and stupid, it was the dumbest thing I ever did in my life.
Wayne
---
We have quite a unique story how our family got scammed. For about a year now our son (31) was writing to a young woman by the name of IRINA AMILIJIANCHUK . After a year of writing he had invited her here for a 2 week vacation. I, thinking it would be a good idea if I got to know this young woman before she excepted the invitation even though she was going to stay with him) to kind of get a feeling for her likes and dislikes of food. We wanted her stay to be special. After sending tamerlan_tour $1600 for her plane tickets and another $1500 for money orders that she supposedly needed to enter the U.S. I had quite a lengthy relationship with both her mom and Irina via the internet for about 4 months of daily writing. So I had no idea that we were being scammed. How I first got the idea that something was wrong was that she was suppose to come in on a Lufthansa flight on the 13th of December. By this time we still did not hear from Irina which was strange because of the daily writings. I called Lufthansa to confirm her flight only to find out that she was never booked. It was that day that I got on the internet ,found the black list with tamerlan_tour and Irinas photo of the people to be aware of.Well needless to say I felt like I was hit in the stomach not to say how our son felt when we told him. We called the fraud hot line for Western Union because we sent the money through them and they directed us to file a IFCC REPORT which we did do. We also contacted the U.S. Embassy in Belarus and we are still awaiting the outcome. So many people have said: forget it the money is gone. well I personally am not going to forget it. I will do all I can to prosecute to the fullest extent of the law. Yes it will not be easy, But it is harder to let it go just knowing that they are laughing at how once again they made a successful scam. When I confronted they all but told me to stick it. So please beware and check before you send money
Mr.& Mrs. Herbert Levine
---
Tatyana/Olga (Zvenigovo, Russia)
My name is Chuck, and this is the second scammer that I have caught in the last month. I am a white male, 44 yrs old, and employed by the Army as an Aerospace Engineer. This scam was sort of funny because I picked up on it from the fourth letter where things started changing, such as the girl miraculously went backward in time about 16 years, grew 6 cm, and lost 5 kg in a matter of 8 days, not to mention the phenomenal growth of hair!
"Tuty" contacted me on 11 Dec about my ad on match.com. The attachments contain the text of her first four letters, and the fifth one is my response to her when she ignored every request to answer my questions.
Letter 1 is from "Tuty79" who is 41 yrs old. Her email is tanechka77@female.ru <mailto:tanechka77@female.ru> and her picture is attached as tuty79.jpg, and her name is Tatyana Letters 2 and 3 are fairly consistent, but letter 4 is where everything changed. The email was sent from the same place (tuty79) but her name is now Olga and the above changes have taken place. She also moved from Zvenigovo to Saratove. Pretty slick. Her "new self" picture is identified as olga1.jpg. olga2.jpg is also of the new girl Olga. Her new email address is olgagold@female.ru <mailto:olgagold@female.ru> Wonder what they have in the water over there that allows this type of metamorphosis to take place??? I gotta get some of this stuff!!
Letter 5 is where I let "her" know that she is bound for fame on the BlackList site.
One other thing, whoever put the personal on kiss.com with the fake picture, outstanding! Don't forget, however to change something every so often to keep that profile up front where everyone can see it. If you don't make changes, it will disappear. Great Job!!
Thanks for an excellent website and I will continue to contribute to this until we can get this sort of sh%t stopped!
Chuck Email: cp1257bb@peoplepc.com
Letters from Olga
#1
Hello . I liked your structure on a site and I have decided to write to you. Write to me the answer to the address: tanechka77@female.ru. I shall tell to you slightly about myself. I live in Russia in the small but beautiful town of Zvenigovo. My growth of 169 centimeters and my weight of 59 kg. I am 41 years old. I was born December, 23 in 1960. Private life at me has not developed though I not the bad mistress. I excellently cook and I not badly sew. I very much love domestic animals and have a black cat . It call Mushka. It very beautiful and kind. I know about acquaintance under the Internet and has decided to try. I am a doctor and my profession is pediatrist. I tell more about myself in the following letter and I hope that you will answer me! Do not overlook, that I should write on the address: tanechka77@female.ru. In the following letter I shall send to you the photo...If you have a questions ask me and I am try to answer. I am learning an English and have many mistakes but I hope that you can understand me. Have a nice day hope for the fast answer. Tatyana
#2
Hi my dear ! I am pleasure of your letter very much. I want to speak a little bit more about myself. My work consists in treating and preventing children's diseases. It's a very important work. I work in irregular hours, once in afternoon, once at night. I like my work very much. Now about my pets.I have a cat. It's name is Mushka. It can dance under the music, that I perform on the piano. As for my preferences, I like classic music, composed by Bah, Shopen, Mozart, ect. My favourite food is sea products and also various fruit salads. I can cook a lot of other dishes of course. I am a good cooker. I like to go for a walk in woods in my free from the work time. But during long winter evenings I prefer to sit on the sofa reading romantic books or knitting. Also I am going in for sport of course. I like jogging. And I like to watch the Olimpic Games. My mother also greats you. She tought me to cook various biscuits and pies. She has a great cooking skills. Today I'll go for a walk in our city park. And watch will you do today? Well? I'll write another letter to you tomorrow. I'm waiting for your letters very much. Tatyana.
#3
Hello . I liked your structure on a site and I have decided to write to you. Write to me the answer to the address: tanechka77@female.ru. I shall tell to you slightly about myself. I live in Russia in the small but beautiful town of Omsk. My growth of 169 centimeters and my weight of 59 kg. I am 41 years old. I was born December, 23 in 1960. Private life at me has not developed though I not the bad mistress. I excellently cook and I not badly sew. I very much love domestic animals and have a black cat . It call Mushka. It very beautiful and kind. I know about acquaintance under the Internet and has decided to try. I am a doctor and my profession is pediatrician. I tell more about myself in the following letter and I hope that you will answer me! Do not overlook, that I should write on the address: tanechka77@female.ru. In the following letter I shall send to you the photo...If you have a questions ask me and I am try to answer. I am learning an English and have many mistakes but I hope that you can understand me. Have a nice day hope for the fast answer. Tatyana
#4
Hello! I hope that you write to me back. I search to myself of the satellite in life. With which I might lead(carry out) all stayed life. I want to get acquainted with the person for serious attitudes(relations). I live in Russia in not so big city Saratove. At us in Russia it is difficult to find the good person. Therefore I have decided to get acquainted through this site of acquaintances. I shall write to you not much about myself and my life. My growth of 175 centimeters, weight of 54 kgs. To me of 25 years and I never was married, but if I shall choose the good person with good care I shall be glad to leave for him(it) in marriage. I have higher education of the ecologist, but in Russia it not prestigious work and consequently at present I work as the seller in shop. I have no children, but would like to have them. As I shall send you a photo in the following letter. And you can see me. I like to go in for sports. When I have free time I visits(attend) a training hall to support the form. I do not smoke, both I do not drink, and I think that correctly I do(make). As do not want to spoil the health. I think that you will support me. And whenever possible send to me the photo if want. Because I think, that appearance not most important, main that that in soul at the person. You see outside of persons may be and beautiful, and inside to be bad. I live together with mum and daddy. At us very amicable family and we trust arches to the friend all secrets. Therefore I have told mum, that I shall get acquainted through the Internet. My mum very much experiences for me and has given me some advice. And I with it(her) completely agree. That that cannot be trusted the person at once while with it(him) you will not get acquainted on closer. I very trustful and consequently my mum for me experience. Therefore all over again it will be necessary to learn(find out) persons better to learn(find out) what ideas from him(it) and then it will be clear what our destiny to be together whether or not. I not so well know Lnglish, therefore if you me will understand badly that I shall use the translator. To not good luck at me is not present a house of the computer and consequently I shall be compelled to write to you from the Internet of cafe. Therefore may be so I shall write not regularly. I want to tell not much about the city. City Saratov, my native land, there I also was born and at present I live there. I very much love the city, especially at night when everywhere burn lanterns. As to me to like to walk along the street and to breathe fresh air. I like to go on any actions, for example to cinema, theatres and further. And I think that can find here that only thing which is necessary for me, and I wait for your letter. As if you are going to me to answer that write to me where you live, as your city looks. I want to know more about you. Write to me about your friends where you work. It will help to learn(find out) more about you. Also be not afraid to ask me, you see to get(start) serious attitudes(relations) it is necessary to know much about the person. I shall look forward to hearing from you. Yours of arches from Russia Olga P.S Please write to me on my basic letter box My e-mail OlgaGold@female.ru
#5
Greetings my friend! How wonderfully again to receive from you the letter. I today at once after work have gone to the Internet the centre to see your new letter. I think that you understand about what I write, and I hope that about myself I too write ask questions enough but if you that that still want to learn(find out) that. You see my overall objective of life to find that unique person with whom I can live all stayed life. To meet with it(him) pleasure and mountain. And if children that them will appear will be necessary to surround with care and love. That children would grow in good conditions and with love parents. I think that you realize me, and will agree with me. I think that my and your vital purposes are identical, and our hearts sometime will meet. To you yet it is a lot of information from my life: I wake up at 6 o'clock in the morning to be run around of a house a pair of circles. To behave in the form. Then I accept souls, and a meal on work. I go on work by the bus. But sometimes I go on foot to take a walk on city. I like to pass on familiar streets and to glance to girlfriends on tea and to talk. To me to like is in a circle of well familiar people. With them always is about what to talk, will share the problems and pleasures. And friends always will help good advice(council). I love the work, that is a pity that at this work I can not show that on what I am capable. Days off at us Saturday and Sunday. These days I am engaged in the affairs and I do(make) that that is pleasant to me. These days I usually walk, I go to a cinema and in park. As each Sunday I at home am cleaned(removed) and I do(make) any refined dish which it is pleasant to all our family. What to please mum and daddy. I like to prepare, it attracts. You see then people which had a meal this dish, speak you that it was excellent. From it at once it is cheered up, and you feel that people of you yet have not overlooked. We should trust each other to tell about ourselves all of nothing to hide, should be fair. Because once I have collided(faced) such person which me deceived. I want to tell to you about it. I was madly in love with persons, and it(he) only pretended that loves me. Actually it(he) scoffed at my feelings. Was even such that, it(he) appointed to me meetings, I waited his(its) hours, and it(he) did not come. Earlier it(he) came to me on evenings home that we together with my parents have sat more often and have discussed some problems. And then it(he) all less often and less often began to occur. I cried at night. Has reached up to such that it(he) began to take from me money, spoke that wants to save up to me for a gift. I did not speak it to mum as at us and so it is bad with money. And once it(he) has told me that again can not come today as at him(it) has much put. I could not keep myself and have gone in the evening to it(him) home and have seen that it(he) costs(stands) at an entrance with other woman. I was horrified from seen. I cried, and there is nothing did not understand. I have come home and was closed in the room. I did not leave from there 3 days. I of nothing eat, I was in a trance. I began to meet friends to go with them at cinema. They amused me and I on the sly began to forget this villain. And after that case, I have drawn for myself a conclusion that I never to a deceit of the loved(liked) person. I shall not scoff at his(its) feelings and to play his(its) feelings. And now you should understand me why I would want that in family honesty and the truth reigned. I shall ask that you have told as you spend time, than you are engaged in days off. I with impatience wait for your following letter. Your good friend from Russia Nataliya.
My final letter to Olga
Olga, I find it hard to believe that you love me particularly when you ignore the questions I have asked you to answer repeatedly. As far as you visiting America, I don't think that will ever happen because you won't give me your address. You see, we will be required to have met in person before any thought will be given to a visa for you to leave Russia. I know that you already know that so I don't understand why you waste my time with this game. I have researched many different women in these advertisements and your letters are following the pattern of Russian scammers to a T. The only mafia people that are involved with you are the people you work for that want stupid Americans to send money for a visa that will not only never be requested, but there is no chance of it ever being granted. Do you see where I am going with this conversation? I hope so. The way I see this, you are not a real person. There is no "Olga" associated with the pictures you sent. I must admit you have fine taste in women, as the picture you are using is of a very attractive girl, but she probably has no idea what you are using her pictures for. I wish I could have the opportunity to explain it to her...Personally! Who knows, maybe I will get the chance. I have been considering a trip to Russia, and while there fully intend to investigate many of these known scam agencies and expose them. People like you give the world a bad taste about all Russians. There are many honest ones, but you are not among that elite group. Your letters are "chain" type letters that are completely impersonal and without feeling. I don't know how you ever expect to sucker anybody into sending anything over there. You must be a complete moron. You must feel that I am, too. Sorry, but that is not the case. Rest assured you will appear in the BlackList very soon if you don't answer my questions and do so in great haste! If you feel like I have rushed my judgement of you, then write back and explain yourself and your intentions. Also, tell me how you plan on saving enough money to get your own visa, because without our face to face meeting you will be bound in Russia for the rest of your miserable life. Love,
Chuck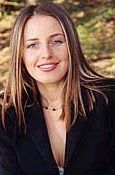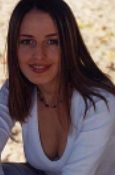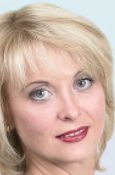 ---
I had received an e-mail from Tatyana Ermakova Rustat at rustat2000@pochtamt.ru stating that she wanted a relationship. Same sceniro but I didn't bite the bait when she asked for money. I haven't heard from her since then. I had a contact with Ina Adamova at innadamova@talkmatch.com. I simply sent an e-mail complimenting her eyes. She replied with the same sceniro of being a doctor and can't afford the internet. I stop hearing from her. I have been fortunate not be be scammed for money. I happened to notice your website when I was searching information about Minsk and learn more about the country so I can make conversation. Thank goodness that this website caught my eye. It is too bad that there are scam artists that have ruined good relationship boundaries between Western and Eastern love connections. I am sure that there are wonderful and beautiful Russian women who really want a chance to meet a wonderful and handsome American men. Keep up the good job. I will spread the word. Thank you. Michael
---
Tatyana Ershova (Kiev, Ukraine)
Her Address that she gives it 8 Bubnova str apart33
Kiev Ukraine

She sent me pics first through Friend Finder .com and then to my e-mail she is very sweet and very attractive and claims to be interested in older men. She said she would like to come visit me and her brother had a friend that could get big discounts on airfare as he worked for one of the airlines. The same story or similair story was told to another person that I read on
on the black list , but the pictures were of a different girl . Wow what a nasty girl or maybe it just some guy what ever shes bad new and she almost took me. Thanks to Western Union it didnt happen. Anyway thats my story .

P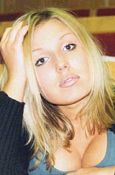 ---
To send your own story, please click here
Click here to support Black List

READ ALSO:

ANTI-SCAM GUIDE - Read how to make scammers to leave you alone themselves, and choose the right girls from the very beginning.

Dating Scams - The real picture of international introduction industry
Scam - Article by Anatoly Neverov
Reliable Dating Services - where to look for a Russian wife
Russian dating agencies - how do they make their money?