Anastasiya Vasenina (Moscow, Russia)
Good Morning
I am a divorced guy, white Australian, 50 years old, self employed.
I was contacted via the RSVP dating site in Australia. Contact commenced on 26th January 2008. Girl pretending to be seeking partnership/ husband from Australia. About 40 emails sent gradually building up to the person claiming to love me and wanting to move to Australia to commence a relationship. Letters finished on 23rd March 2008. Ms Vasenina made a request for funds to purchase - plane ticket to Australia, passport and documents
18/02/08 I sent AUD $1900.00 Western Union money transfer
6/03/08 I sent AUD $1180.00 Western Union
Total AUD $3080.00
Ms Vasenina was scheduled to arrive in Perth Australia on 15/04/08 but an email arrived that same day to say she had been detained at Moscow airport for suspected smuggling of Russian artefacts (obviously a story to complete the scam)
I received about 3 more emails after that then it ceased completely.
The website RSVP cancelled the ladies membership for breach of terms and conditions (during the period of email writing)

The ladies email address sonyfyana@yandex.ru
Letters:

Introduction Letter 26/01/08

Hello Greg, it is very pleasant for me to get acquainted with you, but all over again I shall again be presented to you, my name is Anastasiya, me of 30 years, I live in Russia, the city of Moscow, it is the big and beautiful city, with set of sights and interesting places, I think that you heard about my city!!!! Probably I at once shall pass to the main thing, I at once want to tell that myintentions very strong and I play in what games, I done not interested with flirtation, or is simple dialogue, I want to get acquainted with the man for creation of strong family, except for it me more interests nothing. In relations I appreciate honesty, trust, an openness, and to respect to each other, I think that without these qualities, it is impossible true relations between two people!!! I would want that I the man could reckon with my opinion, that he would be valid to my sights and the most important that he would keep fidelity to me one, and in replacements I shall answer him same!!!! The trust, probably the most important component of relations and without it all will not have sense, I think that you agree with me!!!! I shall try to tell a little about the hobbies, I like to leave on the nature, to walk in a wood, being far from city, I relax soul and a body, I bring to the order the ideas, and simply I enjoy the nature!!! I love cinema and music, from films I prefer easy comedies and dramas, from music I like classics and a jazz, but I can sometimes listen to popular music, it should seems to me that to depend on mood as well as in clothes, today I can be dressed jeans and a sweater, and tomorrow to me will want to be elegant and to put on evening a dress, all depends on mood and a condition of soul during the certain moment, I think you agree with me!!! One more of my hobbies, preparation peep, I shall allow to tell to myself, that I was very good and is tasty I prepare, but the most important for me for this variety in meal, I love kitchen of any nations of the world, but most of all I love dishes from seafoods!!!! I believe in the god, but it differs from belief of other people a little, I do not visit church because it seems to me that has no value where also what words we address to the god, probably the most important it would be sincere and proceeded in all sincerity!!! I understand that it can seem strange but so I am arranged also nothing to change. To tell the truth it is difficult for me to speak about myself a little, but I think that if our dialogue will proceed, I can tell much more about myself, with this letter I send you the photo, I hope it to you it is pleasant, but in due course if ours I can prepare for many other photos and I shall necessarily show them to you, certainly if you will want it!!!! I hope that I have not seemed to you silly and my letter is pleasant to you, I shall look forward to hearing from you and I promise to tell in following time much more about myself, with best regards
Anastasiya.

Letter - Money request 7/02/08

Good afternoon dear Greg, you - one very attractive and interesting the man which is words, simply grasp my heart, and attention - I read your letter, and are intrigued, how you written it. I rose about 4:30this morning and have reached to the river, I have made little bit pedestrian tourism, but most of all I sat on a slope, looking this beautiful picture. I observed the sun approached, and thought of you and as successful I. As it was a pity to me, that you not beside. I think, that you would be from loved it. We can sometime be line, and I can observe light of the sun yours face as it lifts. It would be perfect the picture. And I also, as well as you with impatience wait for the moment when we can meet each other in the person, and discuss all good things which stayed to us recently. And divide and to possess a life together. I promised you, that I find out about cost of tickets and shall inform all of you to a detail for my movement to Australia. I have found out everything, and now can tell to you all under the order. Probably you know that there are some types of visas, but unfortunately I do not accept the worker because I do not have special skills which are claimed your government and I do not know the English language at a level which will be required for this purpose!!! The marriage visa too does not approach me, because it costs very dearly, a lot of time for registration and as a rule people borrows receive in it refusal and money already nobody returns to them!!! Therefore I accept only the tourist visa and I can stay in Australia 3 months on the lawful bases but if for this time you would will want that I became your wife we can connect our lives and relations a marriage and due to this I can always be near to you, the only thing that can make your government then it to force me to go back to Russia that I would change the status of the visa on marriage, but they cannot give up to me in it any more and will be obliged to give me it!!! It is the most simple and accessible way, certainly citizenship of Australia I shall receive only in many years and provided that our relations will proceed, but for me the main thing not it and in marriage I want at all for this reason, I want to love and be loved and for me this most important, I want to make your life happy, and will carry your surname for me the big pride!!! All official registration of papers for the visa will borrow all from 2 till 3 weeks, all this will be made for me by employees of agency which prosecutes similar subjects since 1991 and they have very good reputation and good responses!!! Besides it employees of agency will make out to me the passport for travel abroad, the medical insurance for the period of my stay in Australia as I shall use services of their notary which will be necessary for assurance of some documents, and certainly services on registration of the visa, all this will cost 490 $ US, the list of documents which will be necessary for me in trips and plus they here enters will promote fast promotion of my documents into embassy of Australia and will prepare for me for interview with employees of embassy, it will take place after my documents will get to them and then if all of them will be made correctly out, to me date of interview and on it I shall receive the decision on reception of the visa after that I can go, in all it with me always will be a beside employees of agency and I can always receive the qualified help will be appointed!!! I checked cost of tickets also. Also it is possible to purchase the ticket approximately 1160 $. So cost the visa with the ticket will be approximately 1650 $. I do not know what to tell to you about a season when I would like to visit you. I think, that your country is very unusual to me and it would be interesting to me to see it at any time. But more I wish to meet you in the person, and I would not like to be to you in burden so I think, that you could choose when time more convenient for you. Also would not take a lot of luggage with itself. We have few warm days here, and a lot of cold so I think, that my clothes would be not suitable for a life in Australia. Though I really would like to take a little dear to me of things which would remind me, that I from Russia. It seems to me that I spoke you about it, but probably I am mistaken and again I shall write about it, unfortunately we cannot call the friend the friend in the near future, all the matter is that I have no home telephone number in an apartment, the certificate on installation costs 10.000 roubles and plus installation of phone costs 4.000 roubles, it is very expensive and to have much more cheaply a cellular telephone and I had it, but about two months ago at me have stolen a handbag, it has taken place in the evening at a bus stop, when I waited the bus what to go home, I has felt a push in a back and has fallen when I has risen at me any more was not handbags and I saw only in far backs of escaping two men!!! In a handbag was a few money, some documents, keys from an apartment and a cellular telephone, now I would need some months what to save on purchase new!!! I should go to work now. I hope, what I have answered all your questions? I will wait impatiently for your following letter.
Care Sincerely yours loved babe - Anastasiya.

Letter - money request 2 - 4/03/08

Good afternoon my love, I do not know as to start all to speak you, I very strongly am nervous also I cried much, but have now drunk calming tablets and I can intelligently tell to you all that has taken place!!! As you know I were today on interview and as a whole all has passed well and all my documents are satisfactory, but employees have put a condition, that only if I will have return ticket with already established dates, only then they will give me the visa, they speak what exactly it will serve as the proof of that I am not going to emigrate to Australia illegally!!! I did not expect that all so can it will turn out!!! They appointed to me interview again to on March, 11th and if I will have return ticket then to me will put in the passport the visa!!! I have left also I did not know what to make, I cried because I very much am afraid to lose an opportunity to be with you, I cannot present all this, it seemed to me that all is finished and more can hold nothing us far apart, but I was mistaken!!!! After that I have gone to agency and the claim tried to present them, but they spoke with me and I probably have agreed with them, they have told that it is positive result and that employees of embassy have presented this requirement is a rare situation, but they have the right to it and if I shall buy the ticket that I shall receive the visa, but I do not have for this purpose money, at me is the ticket to Australia, at me is money, which I show that I shall be solvent for the period of my trip, but at me would be not present means what to buy it also on back!!! I looked cost of the ticket and what to me to pay in addition for the return ticket, it is necessary for me approximately 1100 $ US if to speak precisely that 1047, but I ask the rest on contingencies!!! I cannot expect more for anybody and I speak you about it, in hope that you again will not give up to me!!! When I shall come, it will be possible to hand over this ticket back and to receive some money for it, but for my start from the country and I very strongly now suffer this requirement, because I very much am afraid that all efforts were vain also I very much I am afraid, that I shall be all as far from you!!! To me now very bad and probably I so was not nervous very much for a long time, I very strongly love you and very much I want to be a part of your life, and I very much am afraid that I can lose this opportunity!!! Forgive me that I have brought to you these sad news today, but I would not want that all was so!!!! At us is a little bit time of what all to settle, but I do not know that to expect, I love you and I shall always like, forgive me yours Anastasiya.

Letter - Detained in Moscow???

Good afternoon my kitten, my loved, I do not know as to explain to you that happened, I am afraid to speak you about it, I do not know what words I should use now, but I should will calm down a little and to tell to you about all that happened!!!! I am now in Moscow and I have not departed anywhere, but about all under the order: Yesterday I have arrived to the airport and have handed over the luggage when I passed customs house, two officers of customs house came to me and have asked me to pass with them, now I am in the chamber in branches of the airport and me accuse of smuggling historical values, to me threaten that can plant me in prison for the term of from 5 till 12 years, I do not know that to me to make, I very much am afraid, I pay!!! All the matter is that I carried to you in a gift an icon which has got to me from mum, and it has got to her from her mum and so many generations, appeared that this icon of 15 centuries and I have not specified in the declaration when filled, I simply did not know that it is necessary to specify it, but nobody trusts me in it!!! Me last night have planted in the chamber and only today in the morning, me have led to to their chief who has let to me know, that if I can pay to them 5000 dollars they will let off me and will not transfer it put in militia if I shall refuse they will transfer me to authorities and then me will judge also I I do not know that happen with me!! I have told to him the truth, I have told to him that I go to Australia to loved to the man and I carried it in a gift to him, but nobody wants to listen to me!!! To me it was very terrible at this night, I never was in the chamber, here it was dark and cold, I thought of much, but the most terrible for me that now you wait for me and I inform you such news, I simply wanted to be happy and to love you, I do not know why destiny so is not fair to me and you, I do not know that to me to make and on what to expect!!! Now they gave me to take advantage of a computer that could write to you it!!! I do not know what to make, I hate this country, but now it seems to me that I can remain here for many years and the most terrible, that nobody wants to trust me that I wanted to take out nothing from Russia, I simply did not know that it cannot be made!!! To me would give time 3 days that I have found this money which they ask if on the expiration of this time I will not have money they transfer me to militia, I hope only that you will help me or my life will end, I am afraid of these people, I am afraid that that will be with you when you find out that was happened, I am afraid everything, I do not want to live now, all about what we dreamed has collapsed also all this only on my fault, I do not know what to tell, probably they will enable me to write again tomorrow or tonight, forgive me loved, I bring misfortune,
yours Anastasiya.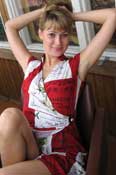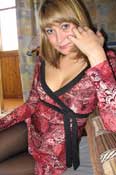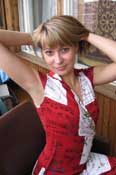 ---
Hello,

I am a single 43 year old man, never married, self employed. I have several personal ad profiles on the net, and as a result, I receive many Russian responses, all of the Western Union Scams. This is my last contact, probably the most effective scammer I've met thus far. Vasilya Sharipova e-mailed me, after getting my address off one of my several internet profiles. I'm not sure which.

Vasilya" was very intelligent. She sent several photos of herself in ordinary settings, and conversed with intent. She was responsive, and her letters were individualized. Her ordinary photos became increasingly erotic, soon to include herself in a bathtub, in lingerie, and almost nude. She sent some photo-edited pictures, one of a passport, and another with her holding a white piece of paper, with the superimposed "Jeff, I am Real!
Vasilya."

I typed her full name in the Google search engine, and eventually found a post by a Canadian man, who eceived the same photos and request for "240 dollars" that I received. This posting was on an obscure website, so I believed it important for THIS site to have this information.

I've included 3 photos she sent me.

Thank you, Jeff

Letters:
Her first letter wewnt as follows:

Hello!
This is me again. As I promised I am going to tell you more about myself now. My name is Vasilya. am 28 years old. I have never been married and I have no children. My height is 5.5 and my weigh i 120. You can have an impression about it from my picture. I am a very affectionate person. I believe in a life full of physical, emotional and spiritual happiness. And I want to share such a life with a person who wants the same. I love the outdoors, spending time at home with a beloved person. I love nature, water, picnics. But I don't do this as often as I would like it to be as I don't have the one who could share it with me. I am honestly ready to open my heart to a person who could really appreciate this. I work as a shop-assistant and do sell clothes for women (skirts, trousers, blouses ). I really like my job. It is great when you can help someone to look more beautiful and I like to be around people. I live in Russia. The city is called Tomsk. If you look at the map, you will find it close to the center, in the beginning of Sibiria. but somewhere in May I am going to get a student visa and I am going to come to your country. I thought a lot about it and had come to such decision. I love Russia but I do really want to move to a more stable country. The life is very complicated here. I know it will not be easy in a foreign country. But I am sure I can domuch more in your country. I am a hard-working person and I am not afraid of difficulties, so with the opportunities that your country gives I can do more than I do here. I already have some experience living and working in a foreign country. Some years ago I worked in Australia and I should say I liked it very much. So I know what is waiting for me and I don't want to waste time. And I decided to try and find a person I could rely on, the one who will be with me in joy and sorrows. We all work a lot now and it takes so much time that we miss the most important in this life - love relations and family. Living in Australia I had relations with a man. But I had to go back to my country as my visa was over. He didn't want to wait for me any longer. It was too difficult for him. It was a very hard period for me but I could handle it. And now I am ready to fall in love and to have new relations. I tried to have correspondence with foreigners. But as soon as they get to know I was from Russia they disappeared. They thought I was a scammer. I hope that you are not scared that I am from Russia. I want you to understand, I am not a scammer. I don't need money from you. I heard much about it and I really feel sorry for women who are true and want to find their happiness. All this is so wrong as there are so many people who really want to find their second halves. And internet is a very good opportunity for this. I hope that you like my picture. I am not a model, of course. I am just an average Russian girl who is truly seeking her love... I hope that you are interested in me and I will hear back from you. And perhaps, in the future we will have an opportunity to meet. I go to the internet cafe 3 times a week. That is why I am going to write to you in a day. Well, I hope that now you understand me better and I will be waiting impatiently for your reply.
Vasilya.


Three weeks later, she wrote

Hi dear,
In the first lines of this message I want to apologise for complaining in my previous letter. I don't really want to complain and I don't want to talk about money any more. This was the first and the last time I did it. I was just in a very bad spiring while writing my last letter to you. Sometimes we have bad periods in life and we need a strong shoulder of a friend. I hope that you let me think you are my friend. And Itrust you that is why I decided to share my thoughts with you. If you ever need to talk and if you ever need a friend, you can always talk to me... I have been thinking a lot about our meeting and I want to meet with you a lot. I am doing all the paperwork now to get a student visa. And I do hope to get it. So if I get it I will be in our country in May and I think it is really a very good opportunity for us to meet. Please, tell me do you really want to see me? Do you want me to visit you? Do you think that we could like each other and be together in the future? Please, be honest with me and tell me the truth. I know that you are being tired with this question. But you should understand my concerns. This is a very major decision to move to the other country. Perhaps, you wonder why I have such a big desire to move from here. The reason is very simple. I have nobody and nothing to stay here. I will miss my friends, but they already have their families and they live with their own lives. I have parents but you know we are not in good relations with them. And I think they will not miss me. I have no good job, have no stability. I have no family. It is very hard to live in Russia and I don't think it will ever be better. And I am really tired from this life. That's why I have such a strong desire to get a student visa, to come there, to get a new education, to settle down and already to have a family. I hope that you understand me and that you support me in my decision. Please, don't be offended if I don't always answer your questions. I do it because my time in the internet cafe is limited. I don't always answer your questions because I am in a rush when I answer your letters. I come here 3 times a week and have only 15 minutes to write to you. I hope that you liked my pics.
wait your answer...
Vasilya.


Eventually, her request for money came:

Hello my dear!
I have all the information about my visa now. And I will get it without any problems. It will be so great to come to your country at last and to see you. I even can't believe this could happen some day! Yes, perhaps, I act like a silly girl. But I already dream of our meeting. I try to imagine how this could be. How I will touch your hand, look into your eyes. So now I have to do is to show them all the papers and to pay for it. But here I have one problem. I tried to save money. But I didn't expect I would have to pay for visa so soon. I thought it would be later (In May). So I don't have enough money right now. And I need your help in this if you really want to meet me. I need 240 US dollars to pay for visa. It will include medical insurance and everything that should be there. Perhaps, you think why it is so expensive. Well, sum of money includes visa, insurance, medical certificate and many other papers. I already have got my passport for going abroad. I have already made it and have paid for it. But I didn't think that they would give visa so soon. And if I don't pay for it now, I could have problems in the future with getting visa. And I don't want to miss this chance. To prove you that I am real and I don't lie to you, I am going to attach you a copy of my passport. So all I need to do now is to pay for visa. And then everything will be done and all we have to do is wait for the time it is issued. I have only 7-10 to pay for it and I will get it without any problems. This visa allows me to stay in your country for 3 months. And to enter any university during 3 months. I can stay for longer is I enter the university. But if I find a job I can stay for the rest of the time in your country if I find a job when I finish my education. But I also plan to work there while I study. I don't want to depend on any one. I've got to know that the best way for you to send money through Western Union or Money gram. Please, don't send me money by regular mail. First, for sure I will not get it as they steal money and things here. And also it will take long time for the mail to come. And then I will miss my chance with visa already. So, please, use WU or Money gram for sending money. It is an easy and quick way to get it. You already know my address, I've sent it to you already. And my full name is Vasilya Sharipova. You better check WesternUnion.com or Moneygram.com to get more information and also offices that are close to you. You can send money to any Western Union of Tomsk. Please, understand my problem and send me 240 dollars.
So, please, let me know if you can help me in this.
Vasilya.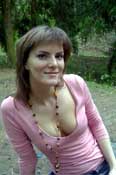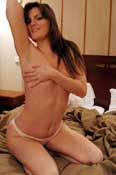 ---
Vlada (Vladislava) Cherkasova (Odessa, Ukraine)
SUMARY SCAM REPORT

Vlada (Vladislava) Cherkasova, Odessa born 27-03-1988 Very dangerous: unscrupulous dating scam, money scam, gold digger, pathologic liar and betrayer Works with Odessica agency (maybe involved). Also writes soon she wants to meet. Beautiful girl. Plays to fall in love like it's real! Keep in contact with several men and let them all think to have an exclusive relation! Play to be a poor girl but claim to be an excellent student. Keep on asking for money. E-mail: using several addresses (@mail.@ru; @rambler.ru; @ukr.net). Address (best known) Jol'o-Kyuri 21/3, Odessa
Bank data:
BENEFICIARY CHERKASOVA VLADYSLAVA
ACCOUNT 26251610844497

Chronologic order of events:

October 5, 2007 I arrived in Odessa to meet a correspondent but the lady canceled the meeting. Her agency "Odessica" offered a meeting for free (warning: this seems to be policy of Odessica agency). I was called by interpreter Maria Ivanona (Masha) October 6, 2007, asking if I wanted to meet with Vlada(19). Then Masha did much to convince me Vlada was "maybe the most serious woman in the agency". She claimed Vlada made the conscious chose to meet me as she liked my profile very much! However in Vlada's letter from March 31, 2008 I discover this lecture: she was just called by the agent asking her if she wanted to meet a man from Netherlands, that's all. The scam seems to be very wel thought and possibly a close cooperation between the ladies and maybe the agent too! Vlada wanted to meet again next day. The meeting was unexpected close, Vlada was 'in love' (plays it very convincing) then Masha said Vlada wanted to talk intimate with me, without interpreter, but she needed to learn English first. Here the scam operation started. The course was $150 for three months and then she could speak with me. I had to go to Poltava but promised to come back in three weeks. Then she claimed maybe in three weeks she could speak some English already! She provided me with her home address (FALSE!) Dobrovolskaya 102/149 (Dobrovolskogo 102/149). I gave her 1000 Hryvnia to start with the course as it seemed both of us were fallen in love. Once in Poltava I decided to cancel all scheduled meetings in Ukraine, went back to Odessa and stayed until October 28. Vlada was very glad. Unfortunately the course first started November 1. All that time we needed Masha ($15/hour). Masha joined us and I had to pay for all her dinners and entrances also.

Of and on Masha said life was difficult for Vlada as she lives with her sister only. She begged for money for telephone and for a dress. Suddenly she needed books in addition for the course. She did not want to buy the dress with me (it was a special offer in a shop close to her house - she claimed it was 1 hour driving: 100 – 120 Hryvnia for taxi time after time). But the black leather dress she showed Wednesday October 17 is the same she wears on a photo that appeared at many sites n January 16! She sent m one of the photos of the bikini series: it was taken August 20, 2005 with a Nikon D200. She owned the dress already or if the photo session was after our meeting, she considered me not to be her partner as she claimed! In both cases it's additional evidence of scam.

October 28, at the airport Vlada cried and wanted to go with me. Back in Netherlands Masha kept contact saying she needed to create a new mail address for Vlada (but I mailed Vlada from Poltava to Maria's s address…). I waited 2 weeks before the first mail arrived: November 11. In that mail soon Vlada complaint about the coming winter, need for a coat etc. She asked for support. I replied it's no use in my country to support someone who's not your partner really. Then she claimed to be my partner! I asked two helpdesks for advice (!) and both answered if a woman considers you to be her partner it's rather normal to support her. WELL MEN NEVER SEND MONEY EVEN AFTER MEETING.

Because we had an appointment that she should come to Netherlands when she speaks English (thus after three months) and the fact she considered us to be partners, I decided to send money. It was November 28. At March 27 I discovered it was the same day she answered the first letter from WB, USA! After that discovery WB sent me all their correspondence! In letters to him she claimed to be virgin and… said she wanted to learn English, a course would cost $350 for half a year. In Odessa she told me that she had a friend for four years and first sex at the age of 16. After publishing the report a third man (from UK) wrote me, she asked him also for money to learn English. December 12: letter her telephone was stolen… The same letter was sent to WB December 14. Again I did send her money. I asked why she did not delete her profile as she promised in Odessa. It were 'that strange people at the agency' wanting to keep it for another month… Helpdesk called her and I received this message "We contacted lady and she told us that she will delete her profile when you have more serious relations." So lectures differ. That use to happen about all kind of things.

The final evidence is in all the letters but it takes maybe 200 pages! Fact is she wanted to study in my country. But the moment I found the ultimate way to come to Netherlands with help of the university, she started a cover up operation. Until April 1 she claimed my money transfer from February 27 was not added to her account. But when I sent the formal reply from Privatbank (after my investigation request) it was on her account February 29. Two days after I sent that evidence she disappears with an unbelievable cheap excuse!

In fact March 10 I became little aware she started a cover up operation. March 24 by coincidence I discovered a short memo from WB at UAProfiler! I couldn't believe!! In the morning of March 27 (her birthday) I discovered the complete set of letters WB published. Even after that I decided to offer her a way out and show regrets or so. At first it seemed to work but when I asked her to deliver evidence of her innocence she disappeared with a cheep excuse.

After publishing the reports a man from UK wrote me, he also thought he had a relation with her!

I send two photos from her profile and a photo in fur showing she is not as poor as she claimed to be! Vlada Cherkasova is just an unscrupulous dating scam, money scam, pathologic liar and betrayer. This woman is a very dangerous criminal 'love' actress.

Letters:
11-11-2007 Hello my love!!!! I have to apologise hundred times for not writing to you for so long!! I am so sorry!! I was extremely busy in my university and of course courses! They take so much of my time!!! I am trying my best! It is very, very difficult but I believe in our happy future and it gives me more life power!! I have so less sleep, no rest!! I hope may be soon I will have a little rest! Just dreaming to see your positive and lovely face again!! It was so great to spend all those days with you!! You can't even imagine how much I miss you dear!! I hope you too!! I look at our picture everyday and I dream about our future together!! In family everything is not bad but I have huge problems with money now!! I don't even have an opportunity to buy winter shoes for myself!!! William my love it is so embarrassing for me to ask you, but if you can help me with money! I am so sad about this! I don't want to push on you and make problems for you! But some financial help from you will be a rescue right now for me!! May be you can send me some money!! I am so tired of this all!! I want so much to stay with you and forget about all these problems!! Miss you a great deal and kiss you tenderly))) Your Vladushka

12-11-2007 My love!! It is very good news for me that you understand how much it is important for me and how I appreciate this act from you honey!! I think it will be easier just to create a bank account and you will be able to transfer money from your account to mine! Am I right?? Well let's put in aside for a little!! I want to tell you that every night when I go to bed I dream about you and about every minute spent with you together!! It was such a great time and everything because of you! I noticed that you make my life and my days full, full of happiness and hope...hope that we will be happy together and stay as long as our lives will let us!! I kiss you warmly!! Your sweet Vladushka

20-11-2007 Hello my dearest William!!! I am so, so, so, so, so sorry for not writing you these days!! I feel so bad about this!!! I can't be without you a day! I need at least to correspond with you!! A just didn't have money to go to the internet cafe, and the course and the university made me so extremely tired!! But now when Masha translated me your, I do not even know how to say, unreal, full of love, tender, happiness and hope letter, I understand that this is a reality about which I was dreaming for such a long time! Of course I am not so poetic and I don't think I will write you such letter, all I can say that I agree with every your sentence, word, letter, with every your deepest thought!! It is such a beautiful feeling to know that you are loved and that you love, no matter where are me at present! Of course I dream every night about our future! I see it in all colours of life!! It must be fantastic, you know!! Dear I don't know where to find words to express my feelings and thoughts! But I can tell you that every day I start to understand more and more and feel much warmth. I know that you feel the same! And I want to tell you that I value very much that you are ready to help me, when I asked you! I hope you understand that this is extremely important for me, and that I have no opportunity to work now! But as every woman I want to be the best for my man and to feel myself comfortable!!! I hug you tight and kiss you!! Your little girl!!

23-11-2007 Hello my sweet darling!! Oh I miss you so much!! I think of you when I go to sleep and when I wake up!!! I like to look on our picture and remember all those wonderful days!! Honey it was the best time ever! I am trying very hard to improve my English! No I start learning Present tense! It is not very difficult! I think in some month I will be able to talk to you on the phone) Oh! It would be great!! Dear, I will receive my bank number these days! Because they said ten days! And it is 8 now) Honey thank you so much for your kind heart!! I need so many things now! Winter came and I need warm coat and shoes, and also I need to keep feet in the gym to look like candy for you! I always want you to desire me)) But everything cost money....((((( I think tomorrow I will send you it!! I kiss you so many times!!! Your little Vladushka

26-11-2007 My dear William!! I am sorry once again!! I counted here everything I need and it is not 100 euro! For this I will be able to buy only shoes and gloves!! Dear it is so shame but please send me 200! I really need it!! Love you my naughty boy!! Vladushka!

28-11-2007 My sun, my air, my Earth!! William I can tell only one thing now! YOU ARE A MAN OF MY DREANS! Now I understand that it is all was just a destiny, and we can't run from it!! Sometimes we have to follow it! Well, my dear I can congratulate you! You are my prince and I want you to be only mine forever! P.S. Thank you that you are making my life bright and full of this wonderful feeling!! With love Vladachka

28-11-2007 William honey tell me please how will I know when the money will come to my account and when it will be? I am so stupid in such things))) Kiss kiss kiss kiss

06-12-2008 William!! Why do you always want to spoil everything!!! I told you before that agency don't want me to delete my profile! And I am doing a favour to it!!! I don\t answer letters and I don't meet another man!! Please understand this!! How mane times more will we speak about this!! I have one man and this is enough for me! I love you and please stop bothering yourself with this bullshit!

12-12-2008 Hello my dearest William!!!! Oh I missed you very, very much!! I am very sorry for not answering you for so long!!! I had very big problems and a lot of things to study! You can congratulate me) I've past the most difficult exam yesterday and got the highest point!)) I am very, very glad!! All the days I think of you honey! Please don't think I forgot about you!! My heart is always with you and I really can't wait when our hearts will beat together)) Now it is almost two weeks till The New Year! It is such a nice Holliday and I want to spend with you so much! But I know))))) we will celebrate next together)) with champagne and candles))) I like this idea! In fact I want to spend all days with you! I feel so comfortable and free!)) I have also bad news; in fact it was the reason of my silence! I was going by bus home from my university and somebody had stolen my mobile phone from my pocket!! I was extremely upset first of all because I knew that all the numbers were there including Mashes and it took me so long to find her number and to come to her place again and write you! And the second why I was almost crying is that I know my sister will not buy me a new one! Because it is the third stolen telephone ((( I don't even know what to do now, life here is impossible without the connection and it is very difficult to reach Masha each time because I don't have home phone! So everything is upside down now!! It is New Year soon and only one my dream came true, I met you)))) I hope that this year will make my dream come true to the end and we will be a very happy and the best couple)))) Kisses to you my love!!!! Can't stop thinking of you!!! Your Vladachka

13-12-2007 Hello my sweetheart!!! I miss you every day more and more(((( I want to be with you so much! You are on my thoughts all the time! Honey! I think I will not have a telephone at all! My sister can't buy it to me and I have no money too. It is so difficult! I feel myself lost in the world! I have just learned couple simple phrases that I wanted to write you with sms but now it is impossible! I wanted to write you sexy sms every day)) You can't even imagine how much I am upset!!!! Honey I am sorry for not answering your questions!! I will I promise! I just always want to write you how much I love you and need you! Sorry)) Well yes I spoke with my sister about you and she said that this is my life and she want me to be happy and will do everything for my happiness but she will have to meet you when you will come next time))) May be then I will be your interpreter)) I liked the news about the university! I will ask all the information in my university and tell you honey! These are answers for other your questions! >New Year more important celebration than Christmas? –Yes > Christmas on January 7 >When your holiday start and end? Start on 18 of January and end 10 February >Suppose we should meet today :)) would we be able to understand each other without help? I don't think so! I don't know English well enough yet. With love!!!!!!
Your Vladushka

30-12-2007 Hello honey!!!! Oh I love your letters so much!!! It is so great to find out everyday that you want to be with me and you love me!!!! I have so many feelings inside for you too!! I am waiting the time for it finally go out to you and you will see how much I have for you!! I would be the best girlfriend I know!!! I am so busy right now! I had to pass my exams and to find presents for my family. I am so tired! Today I will be cleaning my house together with sister and tomorrow I will be cooking a celebration meal for the family! I love it!! After the New Year I will have to finish passing exams at the university! Oh dear, I wanted to tell you that on the first dates of January I will have to pay for the courses. Those two months are gone and now I have to pay every months 200$.
Honey what had happened between you and Masha? I gave her 20$ because it was all that I had. I have already spent everything)) I love you my sweetie and I will wish on the New Year to be with you))))) Kisses for you Vladushka

30-12-2007 Dear William! I am just simply shocked by you letter! I thought that you are a real man and you know that I will need normal help from you! I don't need a man who can\t support me! I want many things in this life and I think that the man have to afford this. I said you about courses. I need to learn your language as far as you can't learn mine! I work hard. And please try to find money and give it to the courses. If no, I will stop learning English. Vlada

08-01-2008 My dear good boy!! I want you to know that you are in my heart and in my mind and I want us to forget everything! May be I was wrong and did something not very good|! I love you and will not let you go just like that!! I didn't really understood what you meant in your last letter about letters? Please explain once again! As to the courses. Listen! The rules are: You buy first two month on very low price as to see if you really want to learn this language! They have made it as a good discount! But if you like it and want to continue, they take 200$ per month, it is not very expensive as to our prices because they include all very necessary books for it! This is it! I have stopped because I missed the payment! But I can easily come back when I can! So it is up to you my love!!
I miss you and want us to be the best couple on the Earth!! Your baby!

16-01-2008 Hello my love!! I beg you!! Please calm down!! Nothing is going on! Everything is ok!!! I will explain you this! Listen, I have a contract with my agency! I will be able to delete my profile when I will show them my documents that I am married! This is the rule of the agency! I have to do photos and everything other! But honey I love you and I have no other man! Can you believe me or not???? I am really tired to explain you that you are my love and I don't need anyone else!!!! I love you sms! I don't understand some words, but I can catch that you love me!!! Kiss you, you my dear! Your and only your Vlada

01-02-2008 William!! Oh my God!! What a beautiful letter!!! It is a masterpiece! Dear I love it and it is so great to hear such words! My love I can feel the same! I love you from the very bottom of my heart and it is great! I know that we have to be strong and take our time and wait a little bit but can you imagine how happy we will be when our life becomes one and we will share our feelings every minute! Dear it is a little dream that will come true for sure)) Sweetheart I have to remember you about the courses! In the beginning of the month I have to pay for it as you remember 200$. I know that it is difficult but please do it for us!! With love in my heart! Your Vladachka

08-02-2008 Honey!! It is so great to see this letter with such good news! I wish you always write me letters like that!! Dear I am very happy for you and you are very strong person and as I can see you always get what you want! It is just supper! I love this about you! I knew that you will try to make our future house in a best way! It is the best present for me!) Baby I am so happy for you! And of course when I will come I will make a good decoration for it! It will be cosy and lovely)It will be our cosy nest! William and about the courses! I received money from you last time on 11th of January! And I went to pay the same day! So At 11th this month I have to do it again! It is very simple! And if you are talking about that week when I was away, I got home work and I was repeating there when I had free time and when I came I had a test on this topics! So please dear stop finally suspecting me of something! I am really tired of this and this is enough! If I tell you something than it is true and there should be no confusion from your side! We are one team and we will win this match!! I love you! And huuuuge kiss for you!!!!!!!!!!! Vladachka

15-02-2008 Honey!! I am so sorry that I couldn't write to you all the week! I was very, very busy. My University started again and they want too much from students! I have to study hard! And also I have to help about the house! I am too tired every day! I was very, very sad yesterday because we couldn't be together with you! I was crying and than I went to sleep early because all my friends went out with their man and I was alone! I felt so lonely without you! I need you so much! Please be strong and keep our love in your heart like I do! Just a thought of us together give me strength! I try my best to be strong too and to handle the thing that we are not together right now! I have sometimes depression because I need you and miss you! But we are strong and we are team and should help each other!! Honey please explain me what I have to do with my courses! I haven't paid for this month and they do not let me to attend the courses! You don't want me to continue??? I need your answer very soon dear!! Kiss you Vlada

15-02-2008 Honey I will found out everything in bank! But I haven't received any present yesterday! I didn't even know about that before you told me! Vlada

18-02-2008 Hello my dear!! I am so sorry for not writing to you since the Valentine's Day! I was not in the city! You see my relatives wanted to go to the Carpathian Mountains to ski for the weekend! The got tickets! And one of my relatives got ill! And they invited me to go with them as they know that I love to ski very much! And I have returned this day! I loved it! It was so exited! We had great fun! I was skiing for 6 hours every day! Now I don't feel my legs! But I am happy! I missed you very much honey!! Thank you once again for your present! It was so nice of you!! I think of you all the time)) I don't know what to do! Please tell me that you miss me too like I do))))) I kiss you my sweetheart)) Your baby))) P.S. I will write you tomorrow a bigger letter! Masha asks for money for letters!

21-02-2008 Hello my darling!! Finally!! it is crazy just with the internet!! Every time when we with Masha have time together to write to you every time some problems!! Honey I want to punish you!!!! Stop writing such huge letters! Have you forgotten that I am blond))))) Dear too much information!!! Really! I appreciate very much your hard work and nerves and everything but I don't understand anything with these abbreviations )) So please just write me step by step what I have to do!! The first step I know! I will go to university and find out everything! Than you come and other plans! OK!!!! No problems dear!!! I am yours you know that!! I am so happy have such a clever man by my side)))) You are my genius!!! Honey I can't even explain you how much I missed you and how much I want to appear in your sweet arms honey! It great that it is just some months till we are together and so happy)))))!!! Baby this is fantastic! William everything is of course great with this! But I really have to talk with you seriously! Baby I am so sorry to say this and so ashamed but I am in very complicated situation now! My sister doesn't have money to take care of me now! Every thing I can have for free is food and home! But of course you understand that I need some money for daily living! I can't live without money at all! And also I need to look after myself to look good! Dear please send me some money because I don't know what to do! I need your help very much!!
I hope you understand! Vlada. ?????????? ?????????
P.S. I got money for courses

21-02-2008 William this is Masha! Vlada can't answer your sms because she doesn't have money on the phone! [Comment: Masha (Maria Ivanova) is the interpreter]

24-02-2008 Hello my darling!!!! I am sorry that I can't write as often as you write to me!! Dear I really have very big problems now and sometimes I haven't even money for bus to go to Masha to write to you or to the courses! It is difficult for me! Very difficult! And the thing that you are so far from me and so away makes me feel very sad! My friends don't understand what is wrong with me! But I really miss you incredibly! Every day more and more!! Dear thank you very much for your explanation! Now it is clear to me! I promise to find out about the university but as far as I have found out it will not be for free! You know everything in our country is not for free! The university will not let me go just like that because I want to go to The Netherlands! I am sure I will have to pay for this! I don't know anything for sure now but I think next week I will try to find out because these things are very secret and I have to find a person who will go to the main professor and pay him to write me a document that they let me go for half of a year! I think this is the biggest problem right now! And everything else is very simple and I can do it without any problems! I hope that we will work this out and have great time together! You know honey I am pretty ready for you and for our life together!!! Please write to me soon!!! Many kisses to you!!! Your Vlada

01-03-2008 Hi my love!!!!!!!!!!!!!!!!!!!!!!!!!!!!!!!!!! I am so sorry for not writing to you! But this week was completely crazy!!!! I had to pass a small exam at my university and there were tests at courses too!! It is something incredible! I think I have never studied so much at once! But I tried my best and hope the results will be good! I miss you honey so much!! I have a feeling that we haven't met for years already!! I remember your warm arms and I want to take the plane and cone straight to you my dear!!!!!! Honey, tell me please when should money be on my account! Because I checked it today and there is nothing right now! If what I will call the bank! And please tell me if this amount all for me or how? Because Masha asks for money for letters!!! I will be waiting for your reply!!
Kisses to you!!!! Your Vladachka

07-03-2008 Hello my dear William!!! I am so so sorry for nnot writing to you for so long!I have some problems in the family now and I am very up set! But you knoe how much I love you and need you and that you are my only one! I have received all the documents you have sent to me! Everything is quite possible to do except the permission from the university! One person that I asked to know how much it will cost me to get this from the decan of my faculty said that it will be about 400$ plus I will have to pay for many exams that I will have to pass before I leave to you! It will be about 15 exams and each cost about 50$. So I think this is the problem,of course if you can FIND THIS MONEY TO PAY THEM! I have very bad mood dear! And tomorrow is international woman's day in our country and everybody will go to the disco!I will see if I have some money to go there too! Well this is it! Darling I didn't want to spoil your mood! I am sorry!!
I haven't checked money yet because I have no time! I will do it today and write to you!!
I kiss you my darling!! Vlada

10-03-2008 Hello my dearest William!!
Honey I am very glad to see that you re trying so hard for both of us to be happy!! It means much to me! I can see how much you value me and how much you want us to be happy together! Thank you so much darling for this hard work!!
Dear I was thinking a lot about your proposition to emigrate at once! But my answer is no! I will explain you why! No my sister is going to divorce with her husband! And we have tears and scandals st home almost every day! It is very difficult time for her and I have to support her and be nearby all the time! It is very, very difficult! And I am myself understand how much she needs me! i am her last and the only one hope in life! That's why I have to study well and find a good work! Soon I will have to take good care for her! This is life and we have to support our parents! So I have to finish university for sure here in Odessa! I was talking with people who knows all the structure and they told me that it is no use to ask the embassy to apply to my university! Nobody will let me go! And for me it is very important to stay there as a good student and have no problems! For now this is it!! Honey please don't be sad! We have to be strong team! remember!!
I love you
Vlada

10-03-2008 Oh my God!!! William!! Now you made me shocked!! What are you talking about??? Are you crazy?? I just said that for this short period of time my sister needs my support! But my life is my life and I will do how I will do! I don't understand you! You are showing me your another bad side! I never told you that I need your money! I was just asking for help! And now you are telling me that I am a bitch and I was doing bad with you??? If you want to know I haven't received your transaction yet dear! I am crying and I don't know what to do! I think you don't love me and never did! I was thinking that this is real feeling, but as I can see you don't have it!! Thank you dear very much for your kind words to me and for giving me one more reason to cry...

11-03-2008 Honey!! Please start worry! Masha translated me everything in a right way! I was just so angry at you because you started to talk about the money you gave to me! This thing made me crazy! I never want my man to say me something abut the money! I am a woman and I think sometimes it is possible for a woman to ask for help from a man! Honey I love you very much and I want you to be sure about this!!! Dear I will come to you! But I think it will take a little bit more time that we expected! You see I have such situation in family and my sister needs me now very much! She doesn't have any one else to support her! But this summer we will be at your house together)))) I promise!! I love you!!
Write to me!!
Vlada

19-03-2008 My dearest William!
I don't know really what to tell you today!! I am very very up set with everything in my life no! I miss you not less than you miss me! But we are so far away and that makes me very sad! Another thing that I don't attend English courses any more because still I didn't receive any money! They tell me that they can't find the swift! And everything is because of that your bank made a swift in euro ((( Next week is my Birthday! I will be 20 and I even have no chance to make a good celebration like I always wanted to do on 20 years! And you know it all makes me feel very bad inside though I know that I have a person who loves me and whom I love! But you know sometimes it can be quite difficult espessially if your dear is far away and you can't even hear his voice! Dear please forgive me for telling you all these but I had to do this! I need very much your support! I think loving people should be together to matter if it is a bad period or good one! Baby please tell me that you are with me and will never let me to fall down!
I will be waiting for your letter with impatience!
I kiss you!
Vlada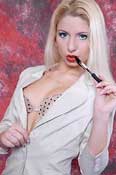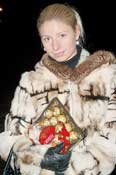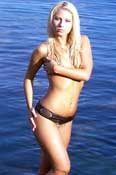 ---
To all,

Just want to submit an update for:

Black List - page 555: UPDATES
March 14, 2008
Yuliya Kirjanova

Yulia wrote to me as Yuliya Kowaleva from email
seeksmile77@yahoo.com.
The latest letter I receieved today was almost verbatim the letter posted from Yulia on page 555. See below:

Letters:
About trip

From: Yuliya (seeksmile77@yahoo.com)
Sent: Tue 4/15/08 6:13 AM

Hello dear Tray!!!
I'm writing to you as soon as I can!!!!!! I was busy with many arrangements!!!!!!!!!!!!!!!!! Today I was in the travel agency and I received an information about my trip! I will be very thankful to you if you can meet me at the Airport! I hope so much it's a good day for you to meet me! Please look at my flight schedule! Here is the info, about my flight, that I was given in agency:

Information for Yuliya Kowaleva.

Kind regards,"Festa Travel", 102107 Moscow, Repina, 112 office 14. e-mail: festa-travel@narod.ru

Please use our service. Manager Mr.Sergey Titov.
------------------------------------------------
Moscow to New York
Flight 1 Sunday, April 20, 2008

Departure: 15:55 Moscow, Russia - Sheremetyevo International, terminal 2
Arrival: 18:30 New York, USA - John F Kennedy, terminal 1
Airline: Aeroflot SU315
Aircraft: Boeing 767-300/300ER

New York to Moscow
Flight 1 Sunday, July 20, 2008

Departure: 20:30 New York, USA - John F Kennedy, terminal 1
Arrival: 14:00 +1 day(s) Moscow, Russia - Sheremetyevo International, terminal 2
Airline: Aeroflot SU316
Aircraft: Boeing 767-300/300ER

Price: USD 1290.00+ Round trip tickets.Eco.class.
-------------------------------------------------

I passed all tests and everything and all papers are ready. I will pass my final interview at the embassy this week and they will put all stamps in my documents and I will come to see you! I can't say I'm too much nervous. I know you are waiting for me and I hope you will tell me everything about your country and show me some nice places over there. I will travel eco class, I hope my flight will be OK. I will be able to stay over there during three months and then I can prolong my visa or change my status. I will have a work visa and I hope everything will works out! I want to meet you and talk to you and get to know you better. I feel we will like each other, at least I hope so. If you decide you know me not well enough and want to be only friends with me I shall rent a room. But I hope you will like me!!!!!!!!!! I have a good feeling about it! As I wrote you I will come later this week and I will stay here for several days. So now I have to make final arrangements with my documents. I told you I passed all tests, I have all documents I need to get a job and everything. Please try to help me to finish my arrangements. And I need to pay for this flight. People from embassy must be sure that I am not going to stay illegally, so I need to buy roundtrip tickets (with returning date). I wanted to ask you about electronic tickets but they tell that I can't use because it is their businees to arrange all travel details and they have some extra money from all the things, you see it is just business.I think that you will be able to help me ecause I don't know anybody here and only you are my hope now, I think everything in your hands and I believe that you will not leave me here alone.please borrow some money. I am sure I will be able to return all your money back after a few weeks, I will get salary and I will collect the sum I own from you. To be fair I am not sure I know what to say because I hate to ask but now I have no different way, you see. Please help me it is only money and much more important if we will meet in person I will do my best, you won`t be disappoined. I see that it sounds a little crazy but I can't believe that in the worst case I have to return home,they all will laugh at me.I think it rests with you to decide and I feel that you will help me because you are kind. I have about 400 US dollars yet and I think I need about 900 US dollars from your side with all travel needs and living here till my flight! (I had 1200 dollars, but flight from Tyumen, opening visa, medical insurance and all travel needs costed about 800 dollars). For truth I didn`t expect I will need to buy roundtrip tickets, but now I see that its a very strict rule.

Please send it today by Western Union or Money Gram I will write you details:
------------------------------------------------------------

Send it to
Russia, Moscow, Yuliya Kowaleva!!!!

-------------------------------------------------------------

This is my full name used in all official documents. They said this is all info you need. But please for any case write down more info. The address where I'm staying in Moscow is Moscow, Pravdy 50. I rent a small room In an apartment of an old lady here, it's cheaper then hotel.The address of the closest Western Union (or MoneyGram) here is:

OPM-BANK
PRAVDY 23,
Moscow, 125057

I have some money but it's not enough to complete my trip. Please send me 900 US dollars and I will complete my trip! After it please write me all details about the transfer - your FULL NAME and Money Transfer Control Number!!
------------------------------------------------------------
I will call you as soon as I receive it.
When I receive the money I will pay for my trip and only then the embassy will put all final stamps on my documents. I've bought you few souvenirs with Russian attributes!!! I'm sure you will like them! If you need something more please let me know, they are not expensive. Also I bought two boxes of Russian chocolate! I hope so much when I come to you we will like each other! You are already very special to me! Please when I come to you tell me more about you and your country! I will listen to everything you tell me and I will do everything you tell me! I trust you really much! I hope you will not do something to hurt my feelings.... I think you are really good man. I will never do anything to hurt yours!!! By statistics Moscow is the second most expensive city in the world after Tokyo... everything is so expensive here... and I have to pay for my rent and food and buy tickets.. please help me.. Sorry if I missed something or didn't comment please let me know I was so busy with with all preparations!!!!

Yuliya with great hope and many kisses!