Alyona ( Saint Petersburg, Russia)
Dear Sir,

I wrote to you before exposing scammers Lyubow Shipkowa and Nataliya Anisimova. I am pleased to see you have included them on your website. I am a divorced man of 68 retired and living in Perth, Western Australia. I receive at least one letter a week from ladies in Russia seeking love and many of whom are supposedly coming to Australia in the near future. None of them have yet arrived and I think that nobody will. I usually answer their e-mails after googling their e-mail addresses to see whether they appear on the black list. I usually tell them that I have been already scammed twice and that I have no intention of sending or transferring any money. That scares a few off though most reply saying that they are not after money.
Some of the scams follow a similar pattern. Here are a couple of similar scenarios. They have a married girlfriend living in Australia. She met her husband on the internet and this girl is hoping for the same thing. Her girlfriend is financing her trip to Australia and paying for her ticket etc. Just before she is due to come she e-mails me to ask for a little help. Her girlfriend in Australia and her husband are both deaf and dumb and cannot deal with banks post offices, etc. They can transfer funds into my account and if I would be so kind as to send the money to Russia by Western Union. This scam was pulled by Lyubow Shipkow and also tried by Elena Tenshova. I transferred $1900 to Lyubow but wasn't going to be bitten twice by the same scam by Elena.
The other scam involves saying that they intended to come to Australia with a girlfriend but unfortunately the girlfriend has had to cancel her plans and can't go. They still want to go but they are alone and know nobody in Australia and would like to make a gentleman friend who can help them with their visit. This scam was pulled by Alyona from St P and also possibly by Nadezha with the e-mail address of nadyakiss@bk.ru. Is this the same Nadezha as you have on your website? She used the very same first letter as Alyona which has raised my suspicions. I have only yet received the first letter but will continue the correspondence and if she is a scammer I will let you know.
I include letters and photos of Alyona and Elena Tenshova as attachments. I hope this information will be of use to your website. Keep up the good work!

I have two e-mail addresses for each girl. Alyona's first e-mail was sent by Brittney Eaton using her e-mail address as alyona00@bk.ru and by Orville Dye as alyonakiss @bk.ru As for Elena Tenshova her first e-mail was sent by Tabitha Beatty as agrofenia@gmail.com and the other one by Enrique Poe as lybimayammaia@g.mail.com I have not heard any further from Nadheza so I think she may also be a scammer.

Yours sincerely
Andy
Letters:

----- Original Message -----
From: "Orville Dye" <xygyetjp@body4real.com>
To:
Sent: Saturday, March 08, 2008 5:53 AM
Subject: hello dear one

Hello to you!
My name is Alyona
I live in city Saint Petersburg, i am 27 years old, and i am not married and haven't children, i am alone now. I am search for a man for serious relationships in your country, and plan to create a family in your country. I am in moscow and i am waiting reception of the visa. I and my girlfriend planned to travel together, and start process of receive our visas in past, and few days ago embassador informed us that our visas will be ready soon and we need to come to moscow to receive it. I waited for the moment when we will travel with my girlfriend, but now she has problems and can't travel with me, it is really sad for me, because i can't go to another country alone and to nobody. And also i don't want to lose chance to see your country. I decide to get acquainted with a man for serious relationships in your country! I adressed this letter to dating agency in my city. I hope you are looking for the same as me! We can continue corresponding and meet soon, if you want write me back please! I will be really glad to receive your answer and will necessary send you reply with my photo. Tell me please something about you, like your name, how old are you, and in what city you live? I am sorry if my letter have disturbed you, but anyway hope to hear from you write me please on my mailbox: alyonakiss@bk.ru
Hope to hear from you
Alyona


----- Original Message -----
From: alyona
To: Andy
Sent: Monday, March 10, 2008 5:07 PM
Subject: Re: hi alyona


Hello Andy!!!
Want to tell you more about me:
I live in the city Saint Petersburg, which is located far from moscow! Also my mother and my father lives together in Saint Petersburg, they live together already 33 years approximitely! In our family i am single children. I work with sales of cosmetics here in russia I am 27 years old, and 171cm height i like to go to the cinema, i am very like to see good and interesting films! Also like to listen music, like pop music, sometimes read books... But all is not enjoyable, because i didn't find a right man for serious relationships, i am ready to know about you more, and for me will be interesting to see your country, because i have never before been in your country! Now i feel myself very lonely and i am want to meet the right man! I very much would like to have acquaintance man for serious relations. I hope that we can learn more about each other. I'm in Moscow now, and I will receive the visa on 17 march. It's good for you that we can meet already in a week? What do you think? Would you like that i can arrive to you during little more than a week? I wish you good day and success.
I wait your letter.
Alyona


----- Original Message -----
From: alyona
To: Andrew
Sent: Saturday, March 17, 2007 5:32 PM
Subject: visa

My lovely Andy!!!
I received the visa today, but at reception of the visa there were some difficulties. When I have come to embassy the ambassador asked many questions. He has asked a question on that who will bear the responsibility about me when I will be in australia.The ambassador informed me that i need to have relatives to fly in the australia. I informed the ambassador that I haven't relatives living on territory the australia. I have told to the ambassador about our correspondence with you, but he has told to me, that we should be relative and informed that it will not work. The ambassador has found a way out of this situation and informed me that the guarantor for me can be the the insurance company which works with embassy. He has told, that in my situation it is necessary to insure my travel and then the insurance company will bear the full responsibility for me in territory the australia. It was a unique way to receive the visa and I went in insurance agency. After I have insured my travel I went in embassy and the ambassador have given visa to me. It takes many the efforts and money. I had money for purchase of the ticket of the plane and additional for residing at the australia, but the insurance document costs much. I receive the visa, but now there are difficulties in that now I haven't enough of money for purchase of the ticket of the plane. It is a pity to me to inform, but I can't arrive to you now without help. Now to buy the ticket of the plane to me it is necessary also 620 dollars. I have all documents to come to you in australia, i need also money on the ticket of the plane Unfortunately i at all had no time to ask your advice, but I think that I have made a correct choice. I have made all necessary to fly to you and we could be together. I want our meeting very much but to fly to you to me it is required approximately 620 dollars it will be really difficult to cope with this problem independently.I want to ask your help. I want to meet you and to have bright days together, but without the help I can't fly in the australia and we can't meet. I would be happy to fly to you, but i want that you have understood that for me is necessary help. I hope that you understand my situation. I do not know, that you think of my letter, but i hope that I have made a correct choice. This your decision. Darling i hope that my letter will not push away you and you will not throw me in such situation. To me have told that it will be easy to send this 620 dollars through "western union".You can find the most cloose western union bank to you at www.westernunion.com I hope to hear from you my dear, i am so nervous kiss you
Alyona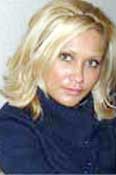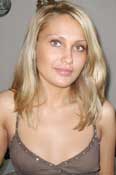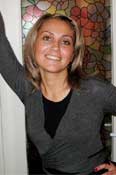 ---
Ekaterina Mayornova or Zavodchikova (Tomsk, Russia)
Hello,

My name is Vic, I am a 43 and living in Western Canada. I'm divorced from a ten year marriage to a Russian woman so I am somewhat familiar with Russian culture and I adore Russian ladies. I have joined a few dating sites. With one in particular, called Lavalife I seemed to get several responses from ladies who's profile states that they are somewhere close by e.g. Edmonton, Great Falls and more western locales but when contact is made, they come clean by telling me they are from Russia. I tended to not reply further after that mainly because of geographical complications. The gal in question, Ekaterina or Katya pursued with a couple of letters wondering why I have not contacted her back and insisted that she was not a scammer and sincerely wanted to visit in my country by way of a student visa. I did not end up sending her anything because she kept ignoring requests for contact by telephone. The following letters are classic and will explain everything.

I hope this story meets with your standards and gets to more guys out there that are getting or about to get scammed. Good luck to all!

Regards,
Victor

Letters:
Hello Ekaterina,

I apologize for not responding to your letters. I check my mail on three different computers and I probably left it open on one and missed your letters on another. You are a lovely girl and your aspirations for a new life are exciting. As for me, I am just coming out of a relationship with a Russian girl from Omsk, so yes, I do know where Tomsk is. I know a girl who lives in Calgary that is from Tomsk. I do believe you are not a scammer but my fear is that after going through a tumultuous relationship with a Russian girl, I don't want to go through that again. It's an awful lot of work that's caused me mental suffering. I realize that you are probably different and that I shouldn't be afraid to take a chance, but at the same time, I know I'm not getting younger and maybe I should take the easy way and settle on finding a nice local girl. But there's the other problem, I can't stand most Canadian-American women. You can probably tell that I am a little confused as to which direction to go. You are not bothering me with your letters, they are very lovely (I just read them today). We can continue to correspond but, I can't promise anything. Pleas let me know how your visa is going and what your plans are. I look forward to hearing from you. Bye for now.
Victor

--------------------------------------------------
From: "Ekaterina" <ekaterina_damaa@yahoo.com>
Sent: Tuesday, March 18, 2008 3:56 AM
To: "Victor"
Subject: Victor! I am Ekaterina, from dating site...

Hello Victor!
I have written you two letters from my both addresses. But there was no reply from you. What does it mean? Are you not interested in me? Or haven't you got them? If you are not interested in me, then write me, please. Then I will not bother you any more. I have sent you these two letters. One - Hello Victor! Thank you so much for your reply. I was surprised and happy to hear back from you. Sorry for the delay. I donít often use this e-mail address. I accidentally decided to check my mail box and was happily surprised to see your letter. I have another e-mail address and I use it to correspond with my friends. So please, write me on this e-mail address ekaterina_damaa@yahoo.com. I will send you a detailed letter from this new address so you know it. Well, I do hope that youíll forgive me and write me back very soon. I would like to get to know you better. I am sure there is so much interesting we can find about each other. I promised to send you my picture and so here I am attaching my picture. I will tell you more about myself in my next letter and will send it from my main, I will be waiting impatiently for your reply. Have a good day!
Take care.
Ekaterina.

P.S. If you liked my picture and you are interested, please, write me soon. And if you are interested , please, donít forget to send letters on this e-mail address - ekaterina_damaa@yahoo.com.
This is my main mail address.
And 2 -

Hello Victor!
This is me again. As I promised I am going to tell you more about myself now. My name is Ekaterina. am 28 years old. I have never been married and I have no children. My height is 5.5 and my weigh is 120. You can have an impression about it from my picture. I am a very affectionate person. I believe in a life full of physical, emotional and spiritual happiness. And I want to share such a life with a person who wants the same. I love the outdoors, spending time at home with a beloved person. I love nature, water, picnics. But I donít do this as often as I would like it to be as I donít have the one who could share it with me. I am honestly ready to open my heart to a person who could really appreciate this. I work as a shop-assistant and do sell clothes for women (skirts, trousers, blouses ). I really like my job. It is great when you can help someone to look more beautiful and I like to be around people. I live in Russia. The city is called Tomsk. If you look at the map, you will find it close to the center, in the beginning of Sibiria. but somewhere in May I am going to get a student visa and I amgoing to come to your country. thought a lot about it and had come to such decision. I love Russia but I do really want to move to a more stable country. The life is very complicated here. I know it will not be easy in a foreign country. But I am sure I can do much more in your country. I am a hard-working person and I am not afraid of difficulties, so with the opportunities that your country gives I can do more than I do here. I already have some experience living and working in a foreign country. Some years ago I worked in Australia and I should say I liked it very much. So I know what is waiting for me and I donít want to waste time. And I decided to try and find a person I could rely on, the one who will be with me in joy and sorrows. We all work a lot now and it takes so much time that we miss the most important in this life Ė love relations and family. Living in Australia I had relations with a man. But I had to go back to my country as my visa was over. He didnít want to wait for me any longer. It was too difficult for him. It was a very hard period for me but I could handle it. And now I am ready to fall in love and to have new relations. I tried to have correspondence with foreigners. But as soon as they get to know I was from Russia they disappeared. They thought I was a scammer. I hope that you are not scared that I am from Russia. I want you to understand, I am not a scammer. I donít need money from you. I heard much about it and I really feel sorry for women who are true and want to find their happiness. All this is so wrong as there are so many people who really want to find their second halves. And internet is a very good opportunity for this. I hope that you like my picture. I am not a model, of course. I am just an average Russian girl who is truly seeking her love... I hope that you are interested in me and I will hear back from you. And perhaps, in the future we will have an opportunity to meet. I go to the internet cafe 3 times a week. That is why I am going to write to you in a day. Well, I hope that now you understand me better and I will be waiting impatiently for your reply.
Ekaterina.

Hi dear Victor,
In the first lines of this message I want to apologise for complaining in my previous letter. I donít really want to complain and I donít want to talk about money any more. This was the first and the last time I did it. I was just in a very bad spiring while writing my last letter to you. Sometimes we have bad periods in life and we need a strong shoulder of a friend. I hope that you let me think you are my friend. And I trust you that is why I decided to share my thoughts with you. If you ever need to talk and if you ever need a friend, you can always talk to me... My full name - Ekaterina Mayorova. I do not have a phone. I tried to find some way to talk to you. But international calls are rather expensive for me. Yes, I understand that you still are married and will soon get divorced from your Russian wife. I have been thinking a lot about our meeting and I want to meet with you a lot. I am doing all the paperwork now to get a student visa. And I do hope to get it. So if I get it I will be in our country in May and I think it is really a very good opportunity for us to meet. Please, tell me do you really want to see me? Do you want me to visit you? Do you think that we could like each other and be together in the future? Please, be honest with me and tell me the truth. I know that you are being tired with this question. But you should understand my concerns. This is a very major decision to move to the other country. Perhaps, you wonder why I have such a big desire to move from here. The reason is very simple. I have nobody and nothing to stay here. I will miss my friends, but they already have their families and they live with their own lives. I have parents but you know we are not in good relations with them. And I think they will not miss me. I have no good job, have no stability. I have no family. It is very hard to live in Russia and I donít think it will ever be better. And I am really tired from this life. Thatís why I have such a strong desire to get a student visa, to come there, to get a new education, to settle down and already to have a family. I hope that you understand me and that you support me in my decision. Please, donít be offended if I donít always answer your questions. I do it because my time in the internet cafe is limited. I donít always answer your questions because I am in a rush when I answer your letters. I come here 3 times a week and have only 15 minutes to write to you. I hope that you liked my pics.
wait your answer...
Ekaterina.

Hello my dear Victor!
I have all the information about my visa now. And I will get it without any problems. It will be so great to come to your country at last and to see you. I even canít believe this could happen some day! Yes, perhaps, I act like a silly girl. But I already dream of our meeting. I try to imagine how this could be. How I will touch your hand, look into your eyes. So now I have to do is to show them all the papers and to pay for it. But here I have one problem. I tried to save money. But I didnít expect I would have to pay for visa so soon. I thought it would be later (In May). So I donít have enough money right now. And I need your help in this if you really want to meet me. I need 240 US dollars to pay for visa. It will include medical insurance and everything that should be there. Perhaps, you think why it is so expensive. Well, sum of money includes visa, insurance, medical certificate and many other papers. I already have got my passport for going abroad. I have already made it and have paid for it. But I didnít think that they would give visa so soon. And if I donít pay for it now, I could have problems in the future with getting visa. And I donít want to miss this chance. To prove you that I am real and I donít lie to you, I am going to attach you a copy of my passport. So all I need to do now is to pay for visa. And then everything will be done and all we have to do is wait for the time it is issued. I have only 7-10 to pay for it and I will get it without any problems. This visa allows me to stay in your country for 3 months. And to enter any university during 3 months. I can stay for longer is I enter the university. But if I find a job I can stay for the rest of the time in your country if I find a job when I finish my education. But I also plan to work there while I study. I don't want to depend on any one. Iíve got to know that the best way for you to send money through Western Union or Money gram. Please, donít send me money by regular mail. First, for sure I will not get it as they steal money and things here. And also it will take long time for the mail to come. And then I will miss my chance with visa already. So, please, use WU or Money gram for sending money. It is an easy and quick way to get it. You already know my address, Iíve sent it to you already. And my full name is Ekaterina Zavodchikova. You better check WesternUnion.com or Moneygram.com to get more information and also offices that are close to you. You can send money to any Western Union of Tomsk. Please, understand my problem and send me 240 dollars. So, please, let me know if you can help me in this.
Ekaterina.

Hi Again Katya,.

I just read your letters and that is great news! Your new pictures are very sexy. I prefer sleeping naked as parts of my uncontrollably swell throughout the evening and it is more comfortable to be free. (LOL)
Anyway, I want you to know that I will not send any money until I hear from you personally by telephone. As I said, you can call me collect on my mobile and I would also like to contact you. Surely there is a telephone at the shop where you work. I can give you a quick call there as well. I'll look forward to hearing from you later in my day or tomorrow during the times I gave you in my last letter. Until then, I wait.

Your future,
Victor

Good Morning Katya,

I am writing you to say goodbye. I've enjoyed our correspondence but I've decided to pursue a more viable and tangible romantic interest. Our story on the internet is so strikingly similar to others that I decided to share it on this web-site: www.womenrussia.com . I hope things work out for you and I wish you success. I will not be writing to you anymore and I would ask you to kindly remove me from your contact list. Once again, Good Luck! Dosvadanya.

Regards,
Victor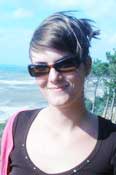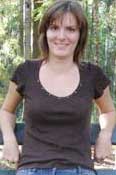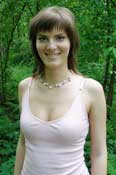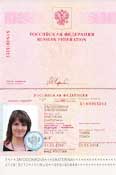 ---
Sir/ Ms,
I have been in touch with a woman who claims to love me and over our whirlwind on-line romance (of 4 emails) she has asked me to have children with her and has now asked for money for tickets to come to Australia. By the way, the format of her last letter (current letter) is exactly the same in wording that Liana Sadretanova used to try to get me to buy her tickets.
I have copied it to her as well to let her know that I am on to her scam

cheers
Pete

Letters:
31/Mar/2008
Hello my dear Pete,thank you for your answer!
At first I think I have to say that I am new in Internet and I have only good intentions. you should know that I am not very good writer in English, please be patient to read my messages and see many mistakes. to be fair I don't know what you want to know about me,in principle I am usual girl.I think I should tell you about me, my interests,tastes and hobbies.I think I will tell you about things I want to know about you and you will know my future questions. I am 25 years old,my birthday is July, 14, 1982. I so much don't want to get older ,when I can see old women I am getting crazy to think that it is my future .I do all the best to keep my youth and I keep my body well.In spite of all difficultes here I am trying to be in good condition and I do a lot of exercises to be in good shape! I am about 172 cm tall (5.6) and my weight is about 56 kg. I've been told I look well enough , and I think that all women have own beaty. I have never been married and I don`t have children. I have one youngest sisters and it is great problem for us because we have only two rooms flat.you can't imagine what does it mean to be born in small town in Russia,there are not any chances to live well,to get a good job.All young people leave towns to search great luck in big cities but nobody waits for them there. I want to leave Russia,I know it sounds ugly but I know that I will be lost here like many young girls before me. It is not place to grow children and have stable future.I want to meet my right man . I think in future I can work as fitness trainer I have a certificate. My mother is my great problem too,she has a great dream to see me married and she wants to make me happy but I think it is only my business I am not a little child. She tells me every day that I should get married very soon... To be fair I am not sure I am able to explain all in first message I want to say so much! I just want you to know that I am not afraid to work,I am fairly goal oriented and I am sure you will be not disappoined to meet me in real life.I am going to spend three months abroad to work in any good place,agency promises to help me because it is only the way I can leave Russia.I will have all documents to travel in a few days and I will travel to Moscow then,from Moscow I will travel to you and they ask me about name of the city I am going to work, if you don't mind to meet me please tell me the name of your city and nearest international airport! I will book my flight from Moscow! I think it would be so great to meet my love and stay there forever.I know that it is not so easy like I think but I think it is possible that I meat my real love. I want to love and to be loved I want to build our own happiness,only me and my man there. I don't smoke,I tried to smoke when I was younger. I may have a glass of red dry vine,sometimes it helps to relax. I try to take care of my body and face. I know it is all I have. My soul may have any itnterst for you later, I thinkso.I am not a little girl and I know that at first almost all men look at body ,legs and face.God created males such persons. Well,I think I am lost in my letter,I am not sure you understand my goals,please feel free to ask. I live in Russia,town Shelekhov, Sosnovaya street 3,flat 7,it is near big city Irkutsk. My town is rather far from Moscow. Moscow is a capital of my country. I want you to reply if you understand my mind,my intentions,my soul,if not please reply too, I will continue my searching. Well, I will close this letter,I think you are tired to read it.and If you think that I should write shorter letters please tell me. I write from Internet cafe in Irkutsk because there are not cafes and possibility to use Internet in my small town,we have 4 digital phone number and we can't call abroad.Even to call in any big town here in Russia I have to order the call in advance.and I would like to say please don't worry if I keep silence sometimes I have no time to travel ,it is about 25 minutes by bus from my town till Irkutsk Please tell me more about you,your tastes,likes and dislikes .also I have a few impotant questions do you like strong drinks too much?can you be very drunk?very ofthen?can you be rude with women? Well,I have to stop or I will write without ending.Kiss you !see you later. In my next e-mail I will write you more things about myself and more details about my trip and work.
I will miss you,
your Elena

01/Apr/2008 AM

I have decided to return to the Internet-cafe and to write to you a little more))
I very well understand people and I think that you very good person:)
I wish to send you an air kiss and to wish good day!!!

Elena

01/Apr/2008 PM

Hello my dear Pete
I am so glad to see your letter again,I think I am a lucky girl to meet such man and I will do my best to meet you in real life! you know I can work in any city of your area because it is free choice and agency only helps me to get only travel documents and ticket, and I do hope that we will like each other and now I have the destination. The agency will also suggest some places to work in. I do hope I have met my right man!you know I have told you before one of my friend worked abroad last year and have met right man,now they live there and they are going to marry. by the way now they are arranging the trip to Russia,(he wants to meet her parents and friends) I think if I feel that you are my dream and you have the same feelings we could think about our future together. if not I will just work and return back when the time to travel back. you know I am new here and I am afraid to make any mistake. I have one great lack,I am very impatient sometimes I can act without thinking. Sometimes I think that my dream is getting for real and it is so bad to be disappointed later. I want you to know all small things about me because it shouldn't be any misunderstandings between us. I want you to know that I am not angel and sometimes I can show my character.And I don't wait that you to be angel too, I just want to meet a kind man . I am very kind and I can forgive almost all I can't forgive if my man sleep with different woman, I don't know many nessesary words in English. I hope you can read between lines. A little more about myself! my favorite activity is fitness. I wanted to be as fitness trainer but I finished The Irkutsk State Univercity, trainers faculty as fitness trainer but I don't work on my profession because there are no good fintess clubs in my city, I used to sit at home and to do all housework,helping my mom. I would like to have good job, I may work dancing teacher, or trainer of fitness,you know I have a certificate. I worked as a trainer a year ago . and I would like to do it again .you know how many more younger girls want to get this job too!A lot of competition here. I want to tell you about things I like: I like to make barbecue and I so much want to have my own home with fireplace. usually I make very tasty ones and in principle I like to cook and it is not problem for me to cook something tasty and I don't like to visit cafes and restaurants, at first usually they can't cook weel(maybe only here) and second too high price. I like warm weather. and my great dream is to live somewhere on tropical island. Also I want to tell you about my dislikes: I hate our long winters it seems to me they will never end. I hate lies and unfaithfulness. I hate evil people and politicans I think they like to play wars, I hate any ars. What I like in a man: faithfulness, honesty. He has to be open- minded and open-hearted, also easy-going. and much more important he is kind,kindness makes our world! Are you kind and gentle man ????? I think my man should be kind ,it is great feeling after love,only kind person may be happy, all rude people are unhappy. or must be. A few questions yet, agency tells that I will have a room in nearest hotel near my future work but if we like each other may be is it possible to live together?I think we will enjoy life together. do you have your car?animals? I can't drive and I do hope you give me a few lessons, to be fair I have so many plans .I will find out all travel details about my flight this week. I will leave my town today in a two hours and I think I will be not able to write to you today or so. When I am in Moscow I will send you short letter to let you know that I am all right and they tell that it takes about two days to get all nesseary papers, please confirm your phone number and international airport, I want to be sure I have all your details and Please don't look at different girls. I am the best(joke). Well, I will close this letter I think I am bore today,and please feel free to ask. See you soon!I can't believe everything is for real. to be fair I am lost and my head is like any big station with a lot of voice!
KISS and LOVE Elena!

02/Apr/2008 PM

My honey ! it is me,can you believe I am in Moscow. I can't believe ,it was wonderful flight and they gave red vine in plane, wow,I have never tried such tasty one!!!!! I went the bus up to the Subway from the airport .In Subway long went, it was so is delightful I was in travel agency today, but my documents are not ready yet, it will be ready tomorrow. I will go to travel agency again to get all info about my trip. And of course, when I will get it - I will send it to you! It is such great city and it takes a few hours to travel from one end to other. I rented the flat for few days. People said to me some nice places in Moscow while he was Such a great city it is. I have no words to explain. you can't imagine how great Moscow is,to be fair I wouldn't like to live here,a lot of cars,people , voice and pollution.Ugly traffic and people with crazy eyes. When I get off plane in airport Moscow policeman asked about passport and he looked at me like I am any enemy, I think all people here are a little crazy at terrorism.Life here in Moscow is expensive. I was going through some shops today and it is much more expensive than in our town. Food and all the general things. It is the same country but different prices, what a great change. I think people living in Moscow are very cautious ,I think so. But I think that I have done my choice and to be fair I don't want to live here,it is not the city of my dreams. you know I am not coward I am not afraid I know it is my chance to meet kind man .I do hope I am right. and I think you are too kind to make any bad things I feel it. Well,I will close this letter ,please write as soon as possible!see you soon! KISS . Great kiss from Moscow!!!!!!!!! Elena

03/Apr/2008

>TRAVEL INFO : Elena Gatiatullina
> --------------------------------------------------------------------------------------------
> © Travel Agency Blue River .
> ------------------------------------------------------------------------------------------------
> TRAVEL INFO : Elena Gatiatullina - private tour.(work visa)
Russian-English variants.ENGLISH SPEAKING GUIDE
> ---------------------------------------------------------------------------------------
> Travel dates for: Ms. Elena Gatiatullina
Please label the inside and outside of each piece of baggage to be checked in with your name and where possible your address. Suitable baggage labels and stickers are available free of charge. In advance of your journey. please note the current free baggage allowance included in your ticket price. You can find this information in the Internet or via your Airline contact person. In case you booked a special fare please note that it can be subject to restrictions. Travel Abroad: When preparing to travel abroad for less than 5 months, it is important to ensure entry to another country . Depending on the country to be visited and the student's nationality, it may be necessary to apply for a visitor visa.The student must have: a valid passport or travel document, valid visa .
Furthermore, page 4 must be signed by the RO. No special permission is needed, but it is important to have a valid passport,valid visa and all travel documents.
Thank you for your booking and have a pleasant journey. Kind regards."Blue River" is a licensed and officially registered travel agency. Travel agency Blue River. Our goal is to provide quality services for group and individual travelers.
----------------------------------------------------------------------------------------------------------
Please use our service .Managers: Ms.Alikina Nataliya. Ms.Svetlova Maria.
----------------------------------------------------------------------------------------------
he nearest possible flight is - April 6, 2008.From Moscow Sheremetyevo Inter Airport.

Price: foreign passport,visa,tax,consulate fee,ticket Eco.class.USD 1290.00+
-----------------------------------------------------------------------------------------------
This reservation will be automatically cancelled if the order is not purchased until April 5, 2008.
---------------------------------------------------------------------------------------------

Hello my love,I have got all the info and resend to you,
you see I am after visit to consulate and agency and I am so happy to say that we will meet in a few days!!!! I am really lucky girl to meet you.Honey the thing is that I booked nearest possible flight .I need only your help. there is only a small problem but I am sure we will be able to solve.I wanted to ask you to help me to pay for tickets but they tell that I can't use your help or ask you about sending me tickets because I have permission to use the help of agency only because they do all travel things and it is their business to arrange all travel things for my jorney,it is the law.and it is not possible to get work visa without help of agency,too strong laws. I was sure that my mom will help me because she promised but now she sent telegram that it is possible only in a few months or so because of family problems.and she can't send transfer now.I was in the bank to try to ask them about loan but they tell I have to have something to stay them and I have nothing to stay because I have only a few dress and things,some perfume and it is all I have,and small gift for you from Russia with love.and I think it is not great problem for you to help me.I even think that maybe it will give you the pleasure to help me because you are my knight,rught? after all payments here and travel by plane I have about 300$ my own money and I need about 990$ from your side,because I have to pay for ticket and a few thigs yet,and I have to pay in advance about 1290$ and if the tickets will cost less I will get some money back. when we meet I will return this sum and some extra money because to send thransfer costs money too.I have to be sure that I will be able to book it or I will lose all the money I gave them in advance.I'm not going to ask one more time for your help,you see I am in hard situation.I will be waiting for your answer .I know it sounds like I am pooroutsider but you see I have not time or somebody to ask about help,you know my mom gave me all that we with mom could collect for my travel.I hate to ask but now I don't have any other choice.you saw all my body and I believe you I have done almost all here and now I need some help from you,please help me to leave Moscow and it is all I ask now and you know I am full of the love to share with you. Kiss you, counting days and minutes before our meeting.you know it is only money ,and I think that it is not too hard for you to help me ,you see I have such chance only once in my life.I know you are kind man and I do hope you will be able to help me.I promise I will return all the money .and I will earn money because I am ready to work as hard as possible! Million Kisses, Your poor Elena you know my rent address here is
Russia, Moscow,
zip 105064,
Kazakova street 7
flat 9. Remember that my full name is
Gatiatullina -(last name) .
Elena - (firstname) it is right writting in English, and you should put it on western union list and you can choice any bank in Moscow,they tell it is international service and I can get money in any bank of Moscow. they tell I can get only Western Union or Moneygram transfer because I have not any bank accounts in Moscow and I have only passport and it is enough to get it! P.S. I am not sure I should tell this but I want to let you know that if you don't like me I will not bother you and it is only your choice to spend time with me I know you may be too busy,and in any case I will return money back .you know I will have rent room ,job and I want to say that you don't worry that I want to use you just for my goals.and I am sure that when we meet we will not regret about it,promise,and I hate people who imagined so many silly rules and laws.and I have only small suitcase with me.and I dream about our first meeting,our first night and I have some sexy night dress with me! and I think that now everything depends on you my hope and I will check my mail all day and all night because i can't sleep if I am not sure that everything is all right and you can help,please dear don't leave me alone i have done so much and I am almost near you. and I can stay more than six months,I can stay longer it is possible if we fall in love and going to marry.But I think we need time to learn each other. and as soon as I got transfer ,they tell in the bank you should send me transfer number and I will be able to get transfer then, I will send exact schedule and number of the flight and terminal number and time of my arriving to your airport.
I with the big hope shall wait your letter.

Kissss Your Elena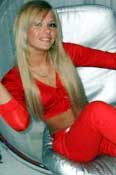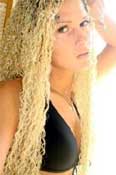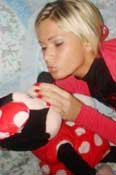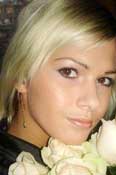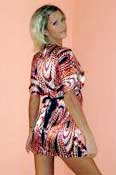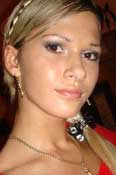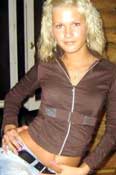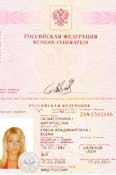 ---
Elena Tenshova (Saint Petersburg, Russia)
Dear Sir,

I wrote to you before exposing scammers Lyubow Shipkowa and Nataliya Anisimova. I am pleased to see you have included them on your website. I am a divorced man of 68 retired and living in Perth, Western Australia. I receive at least one letter a week from ladies in Russia seeking love and many of whom are supposedly coming to Australia in the near future. None of them have yet arrived and I think that nobody will. I usually answer their e-mails after googling their e-mail addresses to see whether they appear on the black list. I usually tell them that I have been already scammed twice and that I have no intention of sending or transferring any money. That scares a few off though most reply saying that they are not after money.
Some of the scams follow a similar pattern. Here are a couple of similar scenarios. They have a married girlfriend living in Australia. She met her husband on the internet and this girl is hoping for the same thing. Her girlfriend is financing her trip to Australia and paying for her ticket etc. Just before she is due to come she e-mails me to ask for a little help. Her girlfriend in Australia and her husband are both deaf and dumb and cannot deal with banks post offices, etc. They can transfer funds into my account and if I would be so kind as to send the money to Russia by Western Union. This scam was pulled by Lyubow Shipkow and also tried by Elena Tenshova. I transferred $1900 to Lyubow but wasn't going to be bitten twice by the same scam by Elena.
The other scam involves saying that they intended to come to Australia with a girlfriend but unfortunately the girlfriend has had to cancel her plans and can't go. They still want to go but they are alone and know nobody in Australia and would like to make a gentleman friend who can help them with their visit. This scam was pulled by Alyona from St P and also possibly by Nadezha with the e-mail address of nadyakiss@bk.ru. Is this the same Nadezha as you have on your website? She used the very same first letter as Alyona which has raised my suspicions. I have only yet received the first letter but will continue the correspondence and if she is a scammer I will let you know.
I include letters and photos of Alyona and Elena Tenshova as attachments. I hope this information will be of use to your website. Keep up the good work!

I have two e-mail addresses for each girl. Alyona's first e-mail was sent by Brittney Eaton using her e-mail address as alyona00@bk.ru and by Orville Dye as alyonakiss @bk.ru As for Elena Tenshova her first e-mail was sent by Tabitha Beatty as agrofenia@gmail.com and the other one by Enrique Poe as lybimayammaia@g.mail.com I have not heard any further from Nadheza so I think she may also be a scammer.

Yours sincerely
Andy
Letters:
----- Original Message -----
From: "neznakomka08" <neznakomka08@gmail.com>
To: andy
Sent: Monday, March 31, 2008 2:15 AM
Subject: I am glad to see your answer Andy

Thanks for the answer Andy!
I will never ask you about money. My girlfriend Tamara help me with trip. I must arrive to Australia after three week. I will finish all my documents and will buy fly ticket during two week. I want to meet some man, that I can spend time with him. I want to know some people from that country. I hope, we will have chance for meeting. I want to tell you about my hobbies, and what I like to do. I very like nature and I like flowers. I think, that the best gift for the woman is flowers. you agree with it? when you gave flowers to beloved last time? If, I had a lot of free time I necessarily would start to grow up flowers. As I like animals. But unfortunately our apartment does not allow me to have big animals and on it I have the rabbit. I send you a photo. Of course I like to cook and to try the new recipes. I like to go shopping and to make purchases together with mine girlfriend. I like to spend time with my friends. We have picnics, we go to the cinema and the theatre. We go to beach at summer, lay under the sun and swim in water. I like to do everything, that brings to the people of a smile. I love the truth and I hate false. I consider, that the relation should be under construction on mutual trust. I don't want to have a husband, which will drink a lot an alcohol. I'd like to meet an educated, intelligent, without bad habits, with sense of humor, well-balanced, decisive, considerate, children-loving man. I do not mind him to have a child. But the most important to me that you should be serious. Now tell me more about yourself. What are you thinking about me? What are you looking for in your partner? I want receive your photos more.
I'm waiting your letter!
Bye!

Elena, from Russia.


----- Original Message -----
From: "neznakomka08" <neznakomka08@gmail.com>
To: andy
Sent: Thursday, April 03, 2008 9:08 PM
Subject: Re[6]: Tnks Andy.

Hello, my lovely Andy!
I was glad receive your letter. My girlfriend can't send money for me, because they are invalid. They can't talk and hear, they can talk only on hand or write to others. They stay at home all time and rarely go to street. When I will arrive I will help him. They can send money from home to your account and don't need go any where for it. And when you will have money on your account you will go to Western Union office there and send money for me. I don't need in your money, I need only a little help from you. I know, that it will some expenses for sending money, but my girlfriend will pay for all. I know how it is to be thinking about someone all the time, I have felt that as well. So then I try to keep myself busy doing other things and it helps. I guess that's how I've been able to get along all this time without somebody special in my life. I keep myself busy with work, with friends. I have become used to it now, but not entirely. Some times I get along doing chores around the house, listening to music, or helping other people with their problems. It has been so many times that I wanted to be with someone. So as time went on, little by little I had to learn how to not feel lonely. But I have also learned that it's not all that possible. And in the same way I try to avoid getting hurt, as it has happened to me before. And that too is not all that possible. On the other side I have seen other peoples mistakes and I like to think that I wont make the same ones. I try to think of many possible results, I like to be cautious and to think ahead, but I have learned that as careful that I may be, there is always something that can go wrong. So why should I continue to hold back and not live my life like others, by going ahead with what my heart says and being as cautious as possible, right? We are only human and imperfect, all I can try is to do the best I can, with the person that best fits my way of thinking. And it would seem so strange that I could find such a person on the other side of the planet. Imagine if the Internet didn't exist, I would have never known about you and I would probably continue to live the same way forever. There is only so much happiness that one can achieve alone, but I would like to think that I could achieve so much more with you. It would be wonderful to stop dreaming about it and make it come true. So at the same time, I also think about what would be needed to make a relationship work and how to provide for as much as possible. It's not easy when other pressures are felt in a relationship. So if at first we should decide to take this beyond what it has become so far, I think it will be like awaking from a dream and trying our best to make the dream come true. Like I said before, there is a lot to talk about, a lot to learn and understand. The feeling of love is great, but it takes little bit more to have a place to live, to be healthy and have a family. I know that these are subjects that can't be decided or solved in a week, but the most important thing will be addressed, how well we get along. There is one thing that I know for sure, I like you very much and we will have a wonderful time together. Your words in every letter have shown me that we think the same way, so I truly believe that something great and long lasting will come out of this. I think about you every day and wish you were near me already. I will just have to be patient and wait for that moment to come true. I need in this information only
Full name:
bsb number:
account number:
bank name:
phone number for sms:
If I have only this information, I can not take your money. You can learn it in your bank, if you didn't know this. I hope, you can send me this information in next letter. Andy, I really need little help from you. With ugs and tender kisses
yours Elena.
PS: I hope, that you have understood correctly my feelings to you in this letter.