Albina_Zalyalutdinova (Zelenodolsk, Russia)
Dear You!
This is a mail from a lady in Zelenodolsk who tried to fool me on 934 euros for passport and visa. You can read this mail for your-self. I will send you more photos.
My name is Sal and I live in south Sweden.
Letter:

Date: Wed, 30 Jan 2008 17:07:10 +0300
From: albina1981@gmail.com
To:

Greetings my love Sala. I am very glad, that you have written to me already the second The letter. My dear forgive me, that I could not write to you new The letter earlier because when I have read your first letter Very strongly was delighted, that you will help me with my trip to you. My lovely Sala but I have no bank account and on this I have run in Bank what to learn as you you can transfer me of money for mine Documents. I have good news to you and now I want To inform you as you you can send me this money. My loved Sala now I want To tell to you, that in my city it is the most safe to transfer money Through company Western Union. In our city everyone use this The company and now I want to suggest to use to you this company for Transfers of money. I hope, that you can send me of money through This bank. Now I want to explain to you as it works. In bank to me have told, that As soon as you will send me of money I can To receive them in 15 minutes. To me have explained that you need to make, What to send me of money. It is necessary for you to take money and the passport And to go in bank. The manager in bank will give you the form which you should You will fill what to send money for my name. What to send me Money my information is necessary for you and now I want to give you this The information:
Name: Albina.
Surname: Zalyalutdinova.
Street: Dekabristov 11.
The country: Russia.
post code: 422550.

With the help of this information you can send me of money. Still I want To ask you, what when you will fill in the form, you not Specified my city. In bank to me have explained, that when you will be To send me of money it will be better if you will not specify city In which I live. It is done that I could receive This money in any bank Western Union. My lovely Sala I hope, that Now you have understood as to send me of money. If you do not understand something, That you can ask some information in bank when you will be To send me of money. In bank to me have told, that when you will send me Money you will have a code from 10 figures which refers to MTCN. You should send this code to me then I can receive money and I can legalize the papers for trip to you to receive Money your information which you will fill in is necessary for me Bank. That is it is necessary for me:
The sum which you will send me?
Your name?
Your surname?
The country?
City?
post code?
The address?

I hope, that you will inform me the information when you will send me Money. I hope, that you will go to bank tomorrow in the morning or this week and will be To try to send me of money. My lovely in travel agency to me have told, the faster I shall pay money, the faster they will legalize papers and then I shall arrive to you very quickly. I hope, that at you all will turn out and Very soon we shall meet you. As soon as I shall receive Money I at once shall start to legalize papers and in 10 or 12 days Documents will be ready. I so am happy, that now my dream will come true And we shall meet you. I think of you every night, every minute. I Simply I do not know that to me to do without you. To me it is very bad without you mine Lovely, but soon to us we begin well with each other, in fact soon we can To kiss each other and still many other things. I would like to meet as soon as possible with You. My lovely Sala now I want to finish the letter also I shall go home and I hope, That you will write to me the letter as soon as possible. I with impatience wait Your answer. Your love
Albina.
.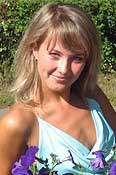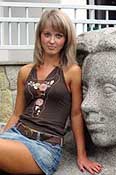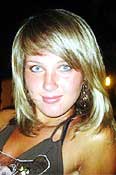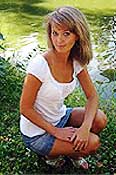 ---
BLACKLIST saved me!
Letters:
Today i want to write to you more about me and my life, for you to learn me better! If i'm not mistaken in you ,we can communicate well and enjoy it. First of all here comes the best news : I am coming very soon! I am so happy we will have possibility to meet shortly in real life! But before my coming I just wanted you to know more about myself. And you know there is so much I have to tell you. Firstly let me introduce myself. As you know? my name is Aleksandra and I am 26 y.o. I'm single and never was married before and dont have children. My birthday is 17 January 1982 . I'm 170 cm tall (5.6.) and 52 kg weight. I am lucky to have good shape. I care about how I look like, so I visit the swimming pool several times a week, which makes me feel dynamic and active. As I told you before I am blond and attractive as people say. I will send you some more photos of mine for you to know how i look like. I really hope you will like me!!! I live in Russia as I also said. The name of my city is Yalutorovsk, it's near Tyumen city. Yalutorovsk is very small and Tyumen is a large city,the main city in our region. I love may family which consists of my father who is 59 years old now, my Mom, 51 y.o and my older siter. You see my mom is much younger then my father and they are very happy together. You know I also dream of finding some one so that I could be as happy and comfortable with him as my parents are together. Yana, my sister, is 31 years old, she has a 3 years old daugther. Yana is divorced, because her husband was an alcoholic. We all (me, my sister, her daugther and my parents) live in 3-rooms flat. It is not easy as you may understand but I love my family so much and will miss them all. Although I want to be happy myself and eager to do everything even if to move to another city, another country! I finished Tyumenskiy State University (Pedagogical brach) and always wanted to work with little kids. Since I finished the University I worked in the kindergarten with children. I loved this kind of job but my income was so poor that I had to quit and work as a private baby sitter with our neighbors' children. So I can do the same abroad you see. And have much more pluses like seeing the country, learning the language and finding my destiny, I really hope so! I can work as a baby sitter with very small kids cause I also have such an experience. I helped a lot my sister to take care of her little son. Else I can work with older children to take them to the school and back+ You know I am so excited that I am coming soon and will see so much new things. And the most important that I will see you!!! I want so much that you would like me!!! Do you have an International Airport in your city? Please write me it's name an code. Or write me the name of the nearest Airport to you. I write you my emails from Internet cafe, I don't have my own computer. If you want I can call you on next week, it would be nice to talk to you. We don't have international calls here. People in the "Au pair" program agency told me that everything is ok with my documents! I suppose in few days I will go to Moscow to start my trip! I can call you from there. I will tell my parents about you and I am sure they will be so happy for me! Because there is somebody who could take care of me and help me in a foreign country.
I want you to know all about me. You see I don't have secrets from you. There is no any messenger in this Cafe so we can only keep emailing each other. I hope you are not getting bored to read my emails? My address here is 627010,Russia,Yalutorovsk,Vishnevaya 4-10. Now I think you will have at list a little picture of who I am and I really hope you will like me! What's more about myself+ To tell you the truth I'm not that smart.. I was not that good in mathematics, physics, biology and so on! I don't like to be smart! But I'm very tender, caring, artistic, faithful, decent person. Sometimes I can be not well organized. But I know to love and take care. I want to spend my life caring of my future husband and kids. I don't look any special qualities in a man. I just hope he will be faithful to me and ready to create a happy family with me and I will do everything to make him happy. I'm looking for a soul mate I told you! I really don't care of my man color of skin, eyes, his age or profession. I am afraid this time my letter is too long. Sorry! I wanted so much to tell you! We shall meet very soon!!! Please never hesitate to ask me questions, but if I won`t answer some of your questions - pls feel free to ask again, I will answer in next e-mails. It is just not so easy and comfortable to right letters in the i-net cafe' always so crowded and noisy!!!
I hope to hear back from you sooner!
Tender thoughts
Kisses
Aleksandra

p.s. i like to make pictures and my sister is very
good photographer, i send you some of my favorite photos!

Hi, dear Ben!!! Hello from Moscow again! Thank you for the wonderful poem for me!!! I have finally got access to my e-mail after long day and i'm so glad that i can write to you this letter. Time and time again I feel I becoming closer to you even here still in my country I am with in my thoughts and in my dreams. Hope you think of me too. It will be so great to meet you in reality! I will be nervous a bit you know, but wit's ok it's just because I am a bit shy to tell you. Everything is going as it should, as we planned. So here are the new details abut my coming. The quickest plane will be 10th February, If everything is ok, for which I keep my figures crossed , I will arrive by this plane. Agency made international passport for me, i have scanned it for you. Here is the information from the agency which they gave me:
-----------------------------------------------------------------
"Info for Aleksandra Scherbakova"
"MYD-Tours",127254,Moscow, Goncharova st.,building 8,office 204. phones (495)8342531 ,(495)83492532"

flight info: 10 Feb. 2008 (Sat.)

Air France
AF 2045 OP
Sheremetyevo (SVO), Moscow, Russian Federation
Terminal 2 08:55
Charles De Gaulle (CDG), Paris, France
Terminal 2B 10:45
Non-stop / 319 16h33min N/A N/A R
Air France
AF 8700 OP
Charles De Gaulle (CDG), Paris, France
Terminal 2E 11:35
Cincinnati/Northern Kentucky (CVG), Cincinnati, Ohio, USA
Terminal 3 14:35

Price: 1225.00 USD + Roundtrip tickets.Eco.class.

Please use our service.
Best regards. Travel Manager|Leonidov Semen.

------------------------------------------------------------------

You know in my dreams I thought a lot about our first meeting at the airport.. Don't you think it will be just fantastically romantic? Please please let me know if it's possible. Then I started to be afraid if you possibly wouldn't recognize me.. but you can make a kind of a paper with big letters printed saying my name and surname so that I could see you easily. It will be such a long trip and I will probably be tired and sleepy, but happy nevertheless. In the agency,they told me I can pass my interview on visa and get it only when I pay for my trip, I didn't know about it. I can receive my visa after I pay them whole cost, so they want to be sure I have roundtrip tickets so I'm not going to stay illegally over there. I think there rules are too strict...... Anyway....You know I had much money with me, but my flight from Tyumen to Moscow costed so much (about 550$) because it's so far from Moscow. Of course it is my fault because parents told me that I have to travel by train but I wanted to do everything faster so I took a plane. Another bad thing yet that prices on airlines in this period became more expensive as they say. And i have paid much money to old lady for the room i rent. I couldn't guess that everything costs so much and they didn't say anything. They say they arranged my trip, passport,insurance ,visa, job orrers and all necessary documents ,but i should pay full cost of this servises myself. I have to pay them first and then they will complete all paper work and arrange me visa and give me tickets. So if I really wish to come I must follow the rules. And the thing is that I really should buy my tickets otherwise my visa and my whole visit cannot happen. I cannot even imagine that I started changing my whole life and not when I am half way did that there is such challenge. And I thought one thing, is it possible that you could borrow me some money to pay to the agency? I can't live here too long because every day I have to spend some money for food and rent of room. Moscow is a Really expensive city. The cup of the tea costs about almost two dollars. I think it is not a great amount I ask and I am sure I will be able to return it back in a few weeks after I arrive. I will earn some money and from the first salary I return it back to you. People in the Agency they have told me that you may send it by Western Union. It is quite easy to use they said. I have been to the bank and they gave me the information. All you need is my name, my surname and address to send me the money.

My full name is: ALEKSANDRA SCHERBAKOVA
My address here (where I rent a room)
127015,Russia,Moscow,st.Vyatskaya 4-6.

Once you do this, I'll be able to pick up the money at any local Western Union office in Moscow. We need to do it pretty fast, because we have no time till my interview, if everything is all right I will be on this airplane! To receive transfer i will need to know transfer info - MTCN (money transfer control number) and your full name.Quite easy I think. Please if it not too hard for you of course. I have about 300 US dollars. Please try to send about 925 US dollars so I will be sure I have enough money for all my travel needs and flight. I know you will try to help me! I didnt wanted to ask it from you, i have called to my relatieves and everybody i know ,but nobody can send me this money, i just loosed all day today on searching money and decided to ask you about help. I am in such anticipation you know, so eager to come! It would absolutely fantastic to meet with at the airport, you know just like in my dreams. I hope our relations will go on next level. I'm sure that things will be only better between us day after day. I can live with you if you like the idea or if you don't, i will rent room in your city or live at family where i will work as a nanny. Just let me know,ok? I am open to our relations. You are a great man and I hope you will not live me alone in Moscow and help me! Kiss you once again. And think about you. We shall see each other very soon! I so want to meet with week-end with you, it will be so romantic and very good start for our serious relationship
Yours Aleksandra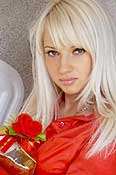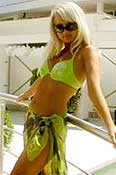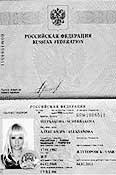 ---
I received these letters in my mail. No doubt, are scammers.
Also sending photos of this woman.

Regards from Spain.
Victor
Letters:
----- Original Message -----
From: Alena
To: Victor
Sent: Wednesday, January 16, 2008 4:16 PM
Subject: Re: Victor


Hi my lover Victor I am just now come home. I have been in embassy and in travel agency. With my visa everything is ok. I have taken this and also I have buy medical insurance. Than I was in travel agency. They have find very good tickets for me. But price for tickets very high for me. Tickets cost 720 USD to you and return way. As I have buy visa and medical insurance, now I have paid for tickets only 300 USD. I want ask you, if you have some extra money, can you pay, for at help me to come to you. You can pay direct to travel agency. For you nessesary to pay only 420 USD. And I will come to you very soon without any problems. Let me know, please, if this possible for you. You can contact with travel agency by e-mail travelmagician@yandex.ru With my travel agent you can contact by phone +7 905 1762831 Missing without you my love, your Alena ----- Original Message -----
From: Travel
To: Victor
Sent: Wednesday, January 16, 2008 5:09 PM
Subject: Travel Information for Alena Gretova!

Hello Mr. Victor. My name is Sergey. I am working in travel agency Travel Magician. Today I have speak with Alena Gretova. She has buy tickets in my agency of travel. The tickets cost 720 US Dollars. But Alena Gretova has paid only 300 US Dollars. About other money for tickets she said that she will ask you. So you need pay 420 USD. You can make payment via international payment system Western Union. Information for payment. Full name Sergey Zavoloko. Address is 758263, Moscow, Russia, Tverskaya 17, office 104. My phone number +7 905 1762831, number of agency of travel +7 4832 684092.
Best regards, Sergey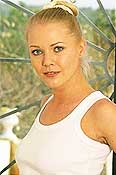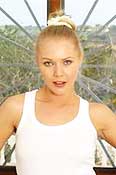 ---
Krestina_Shikina (Kazan, Russia)
Hi,

I have not found this scammer on any other site. I managed to get a "sign" picture that doesn't look doctored so I can only assume THe SCAMMER IS THE PERSON IN THE PICTURES. Please can you make the "sign" picture the main picture for her profile.

Still trying to get passport/ visa picture. Hope this has helped, if I can get more info I will update you,
Don

Scammer details:
Surname: Shikina
Name: Krestina

aka: profile names Kressades, Krestii

City: Kazan,
Country: Russia
Postal address: 1-12, Lenina str.
Phone number: trying to get
Photos she sent you (all you have): yes, but still in contact so may be more (trying to get passport and visa photo) - did get "sign" photo
Letters she sent you (all you have): yes, but still in contact I have copied the emails in chronological order below thus the LAST LETTER IS THE MONEY LETTER.

###HER EMAIL DETAILS: kressades@yahoo.com;

###This is a real girl, not stolen images.###

She initiated contact through Lavalife.com for a Visa/ ticket scam, and fell in love quickly. Poorly written English, and difficult to understand. She does, however answer some questions. Says she has an aunt that works at embassy who can help with visa.

I have noticed with scammers the following trends:
Will fall in love via emails easily, will send 1 or 2 photos every email, an only child, lives with parents in 2-3 bedroom apartment, has an aunt that can help with something, never mentions the country you are from and writes in general terms, nothing specific, will slip up easily if you test him/her by changing your name in next email ###has no problem giving full name and address without you asking - and does so in the email before the "money letter"###

Letters:
EMAILS IN CHRONOLOGICAL ORDER:

Email 1:

Hello Don!!! With the new come 2008 you, my prince!!!! I am very happy, that you have answered my letter. I to regret for a small delay of my answer to you. In general I do not know what to begin the letter. Possibly, you find out something concerning me? I should inform concerning me. I the usual Russian girl, actually do not distinguish anything from others. It is probable to describe about myself it would be easier if I did not do it for the first time. Excuse me for the disorder of words, it because I worry a little, you see this my first acquaintance through the Internet. Time has arrived to continue history concerning itself. I very much like to be engaged in sports meets, without it I feel not in the form of. I love sports meets from the childhood, I participated at competitions to trace and field athletics, and repeatedly won Awarded places. My age of 28 years. And you love sports meets? However, it has no for me greater value. It is important, that we have with you mutual understanding. I live in the city of Kazan, here I have been born and have grown. It is very beautiful city. I live with mum and the daddy in an apartment with two rooms. I live in a separate room, I very much love it . In a life I am very cheerful person, and I have very responsible work. I not absolutely well speak English, but to write in me it gathers about many mistakes as you can see. My dream it to create family with the correct person in the future. I to want to inform, that I have no house of a computer and phone, I use the Internet in the Internet cafe. Do not leave my letter without the answer. I look forward to hearing from you, and your photo with impatience.
Sincerely Krestina.
Email 2:
Hello my best friend Don!!! That you have again written thanks me I very much waited for it and worried that you will not write to me I very much missed on yours To letters and Very much I waited for it a hedgehog began to not know badly you and you like me today I more and more has left not much earlier with Works what To look you have written to me the letter or not I was in delight when I have seen it. I hope that you understand me that I write and I try to answer all your questions I think that you understand that the overall objective it to find in my life of that only thing, that the man with which II can go through. All difficulties of a life, together to meet pleasure, occurrence of children, to bring up them, to surround with care, to present them The happy childhood, I so dream of it!!! I think that you will understand me and your vital purposes are similar to mine and I in a shower hope, that when that our hearts. Will meet. I wish to tell to you as I spend the usual working day I rise early in the morning 6:30 and I put into myself the order Then I go For work I work from 8:00 till In the evening we with girlfriends sometimes come in cafe and we have supper in a place then go home. My work on the one hand interesting, but difficult. At us not so good chief, it constantly swears. In the evening I go to look mail in internet cafe, but it sometimes does not work, therefore if I shall not write to you in Current One two days do not worry I shall necessarily write to you as there will be an opportunity. The day off at me Saturday, Sunday. In the days off I like to read books, to go to walk on city, To visit Cinema. Except for that in the days off I spend a lot of time for homeworks. I like to prepare for houses, me To like To please the relatives preparing them any tasty things. In the afternoon in the days off I am cleaned at home, I love when houses The order.We should trust each other because without trust it is impossible to live. I ask To tell you aboutVolume as you spend the day, than are engaged, how spend days off? Tell to me about the friends about the Native. I withImpatience I wait for your letter and yours foto, your letters for me as a beam of the sun among dark day.
Your friend fromRussiaKrestina!!!
Email 3:
Hello my dear Don!!! You a VERY VERY NICE!!!!!I am very glad that you have written to me again I I waited for your letter is happy to read it I very much missed your letter, I all the night long thought of you could not fall asleep long As your business today dear.....?I'm fine as usually I was on work then have gone to look my mail and was glad to see your letterIt seems to meThat we already so have well learned each other for that time which we correspond I is very glad that has found suchGood the manAs you as now are difficult to find the good person in such big world as you It seems to me that to me In the man I simply have carried wish to see simultaneously and courage, confidence,Quiet force, the defender, and the passionate lover, romanticism withYoung soul. Than you were engaged today? What weather at you?. I all more and began to be convinced more, that I wish to write to you and to receive from you letters all more and more. Your lettersHeat to me a soul.Today since morning bad weather, blows a strong cold wind, mood bad and only ideas on that that I shall seeThe letter andWill warm me this day. I wish to tell a little to you about the childhood. Mum and the daddy very much loved me and brought up me very strictly. But IIt is gratefulIt for it. I had many friends and we played in a court yard of our house. It were carefree years. We lived and atWe were notThese problems which have appeared when I have grown. I went to school on well and perfectly. I always remember my the firstThe teacher it has opened for us a door in knowledge and owing to it I can freely communicate with people. I am infiniteIt is grateful to itFor that feeling of human kindness, that it to all of us has resulted. It seems to me that with everyone between us there is something more than friendship. We start to trust more each other, WeWe become more frankly you it agree with me? I think that our showers approach. But while I one also search for the satelliteLives. II wish to continue with you the attitude and I trust, that all can be very good. I wish you good mood onThese days and notForget me (a smile!!!) I shall look forward to your letter and to miss on you!!! On it all I shouldTo go home.
Your close friend Krestina!!
Email 4:
Hello my sweet Fred!!!!I today am very glad to receive your letter today I is very happy that you to me again have written to me to like withYou to communicateAnd to have with you the general interests.When I receive your letter, on my person always arrive a smile, and I feel a heat in my soul,Thanks forIt.Thanks for filling of my soul pleasure, thank you for filling my heart of the most pleasant feelings!! I am madly glad that there is such person as you which Always will understand will support me I will calm is very happy that you are thanks your parents that they have brought upSuchThe good person as you thanks them for it.It would be a pity to me that I not near to you I very much would like to be with you to be beside when to you badly and you couldTo calm meWhen to me badly I very much would want it To learn you it is better to know your merits and demerits though I think that at you they are not present I do not know that with me I go on the robot and constantly I think of you of the girlfriend speak that with me that that not so butWhen I itHas told about us they very much for me were glad but would tell that I did not hurry up and that would not turn out as in lastTime but I itYou have told that not such that you remarkable. How yours has put at you all well on work? At me all is normal. I very much miss under your letters and always I wait for them wish to tell to you that now is not lonely and that you haveThe person to whichYou are not indifferent. My mum knows about our attitudes and it will be not against it.On it I wish to finish the letter to me it is necessary to come back home but know my unique that I always shall beTo think of youAnd very to miss on you.Write to me soon the letter I shall wait for it very much.Up to a meeting
Your Krestina.
Email 5:
Hello my long-awaited XXXX!!!I am very happy to see your letter today as soon as I have seen your letter I I had delight do not know that with Me There is I wait for your letters and news from you as the phenomenon of that that especial I am very glad to see your letters They me Warm. I go for work and I do not wish to go there because I did not see your letter. Girlfriends speak that I have fallen in love and that on me all is visible I I do not know that with me Constantly I think of you and to me it is bad if I do not receive from you news I very much I worry. Yours parents, I very much was delighted, as have understood, that you the excellent son of the Parents. I am grateful to them that they have brought up in you the fine person! AlsoI have understood, that at us with you it is a lot of general though we live in the different countries. But, basically, It is not important, in what country who lives, that from itself the person represents is important. Important what person inside, whether kind heart at it.I, in turn, have learned the girlfriend is tasty to prepare. When at us winter, the rivers and lakes become covered by an ice, I go to pool, I like navigation. At me is toTo you a question: You love Russian bath? Imagine, as birch brooms smell, The smell of pitch allocated from heating of a tree... It also is Russian bath. If you were in To Russian bath tell, about the impressions! I am very happy that have got acquainted with you and it seems to me that I shall not find any more whom you are better than you to me very much Has liked as soon as I have seen your questionnaire on a site. Know my person that you are not lonely in the life and that I shall divide your pleasures And mountain because I you love yours also you to me I am not indifferent is very glad that have told Though I even you did not see it in alive but I do not know as still to understand such inclination to you I wish to be with you and ConstantlyTo be a number. I shall wait very much for your letter and very to miss on you XXXXX.Write to me soon.
Yours Krestina.
Email 6:
Hi my gentle and favourite XXXX! At me one desire to be with you and the rest to me isnot important!!!!For me the main thing to hold you in the embraces and to embrace you, to love you and gently to kiss you!!!I love you so strongly, that itself did not trust, that I can someone so to grow fond my charm!!!!But I am grateful that have met you and I very much wish to be with you and to loveyou!!!You very gentle gentle person, you my charm and I wish be with you to kiss youeverywhere very gently, to embrace and kiss then again to kiss and kiss....I love you!! You my sun!! You the finest and wonderful!!!! I love you madly!!!!!Listen to the heart and you will understand as I love you! I am assured that your heart feels my love!!!You understand that I love you?? And for me it is not simple words, this my feelingto you!! And you do not write!!! Explain why??? the silence you break to me heartI look forward to hearing from you my sweet!With love,
Krestina!
Email 7:
Hello my love XXXXX!!!How - you?I hope you to find in good mood! And my letters lift it, And it remains good on all degree of day. Ideas about you do not leave my head! After your last letter, Having come home I very long thought From us and about our of business. These feelings, they very warm, and in also cool time, Which it is a little, They as the moon on dark the evening sky. If you have time, look at it, And you will understand all depth of my feelings. In us today half of moon in the sky. One half from this you. This half is captured in easy and a heat, And other half from this I, Dark and cold, disappearing in itself secret. Stars around they are people who surround us. In them the heap has placed, and in me one, and I cannot it to you. You know to me, It seems, that you very good person and I can be opened with you. You fine, Sensitive, kind, You deserve the most good words, and your attitude to me the finest in my life, It - is enough only with abusings love. I shall speak directly, And to me I which should inform It seems that to you about it. I LOVE YOU XXXX!!! Yes you have understood me, and it means,It since this moment instead of which my heart belongs only against you than whom it - is more. Now only you can solve, which my words for you mean. I shall not take offence, if you will write to me, That you have no mutual feelings, I shall think, that it will seem shortly. I am very happy to your letters, I always wait, when I shall enter into the InternetBoth I shall read, and I shall write to you! Heart checks mine, you have left a wound in my heart, And this wound is closed, when I read your letters! I do not accuse you, Did not exist on against, I am happy to it! I wished to find people similar to my soul, I think, which I have found! It you! Soul, your feelings to me! I wish to thank you for the big attention to me! But the big inquiry does not play with me, If it is game! My heart, young and soft and me it will be difficult to transfer loss! I do not aspire to receive you, I then to leave did not exist! I try to understand you and to write more about me directly! But I do not deny, That you are necessary for me, you became whom to these important and necessary for me! And even if to us I shall not be doomed to meet, remember you always! All in your hands! Do not leave me, and I shall not leave you. While we should strengthen attitudes! I think, That we shall have fine time! Walks, entertainments, a reason of films, Suppers in candles together! From it in me to be transformed it a head! My character is very loyal! I was difficult for deducing from! I very much the goods! And if I see, that the person, I do not open soul never, I turn away from it! Do not turn away from me! Please! To my biggest disappointment my time has expired, also I should finish this letter! I - the end to write this letter, but I shall think of you!I hope, that we shall together soon!I shall wait for your letter!Bye-bye my love!!!
Yours Krestina.
Email 8:
Hello my love XXXXXXX!!! It is pleasant that you to translate me the letter on Russian.My love I only at once to come in internet and again to see from you letters. My love to me your letters soAre necessary also youIt you know. My love I wish to talk only to you my love and you washing the big happiness. My love I want Always care About you and to help you on the house. Because you my greater love and I cannot live without you. My love you Sometime to look at stars? You to see the sky. My love I wish to tell to you that if you to see the moon and you Look Now on the moon. Because I to think that if the moon is a symbol of grief. I as the moon to look with is high and to observe Set People. And you as stars which always turn near me and I cannot resist and I want only you my love. My love to meIt is very boring to live without you and I cannot without you. My love I wish to tell that I as the moon is very tired To be without you My love. And it is very heavy to me to see and look when your star will come nearer to me. And your star will enter in Me. Mine Love I want that we always were together and when I shall be with you. I shall feel as the sun and I shall be I am happy alsoI shall be shone from happiness. My love I wish to turn to the sun from the moon. And consequently I love only you mine Love. And ITo think and so I I shall solve that with you my love and nothing will stop me on this difficult way for me. Mine Love When on the ground the comet yesterday fell. I to see small fire in the sky. And I to think of desireI to think of desire - to be with you!!!! My love I want will ask you.You want that I to arrive to you????You wish to be together with me??? May be you think it is early now to think about it. But it is very important for me. Ok, have a good day!
Krestina!!!
Email 9:
Hello my love Don!!! No, I to not use the translator. I am very happy to receive your letter today, it is full of warm-heartedness and sympathies To me. For all that time that we are necessary each other. I constantly think of you, you have taken a place in my heart. On work I Became it is a little Disseminated and my girlfriends speak that I am enamoured. I so never was so is happy. I now completely, what To change, What to pay attention to all source, friends and friends. This all from for you. I as though depart to heavens. I always I think of you. I start to distract more. I think only of you. Yes I love you!!! I talked about it with Mum and it Speaks, that it well it thinks that I shall be happy. It saw your photo and it was pleasant to mum and has told that It is possible for you To trust. That which on a site you there such strict and attractive enough. Mum too would want that at me All was good. It all mother and does not wish a harm to me. I think that we should meet, we should see each other. We became Are frank with You and I think that you wish to learn about my sexual experience. In Russia men dream to drag all only The girl in Bed but I do not want it, I do not wish to be given the first comer, that it would take pleasure. Love it Something from above It would give the person for that what to learn happiness in this life, and men represent it only in the form of sex, II think that It is not correct also I hope that you with me agree. I want the only thing the man with which I shall feelIt self Favourite. I shall give myself to it completely both a body and soul. We together learn all depths of love. Our passion will pour out For limits Love and we shall love the friend the friend all life, till last moment of our existence. Today at me The day off and we with The girlfriend walked on city, went shopping. I waited for the moment that you will send me the letter and I have waited it. My dear my aunt has a school friend. It work in embassy. It will help us to do quickly the visa. And I can soon arrive to you Don!!! II feel that Our hearts fight in one rhythm, and you feel it? I wait for your letter, whether it is important to me to know you divide My ideas. Forever yours
Krestina.
Email 10:
THE ADDRESS LETTER!!!!!!!!!! Hello my love Don!!!In the age of, have been already developed and really serious attitudes and happy family want. I think that you Such The person, and I love you. Mine oppress, and heart speaks me it. You write to me and understand me and the answer mutually, that I to you - am not indifferent. And it is very important. I shall prove you love to you, but it will be difficult for transfer to a word. Love - very much Difficult thing. But we need to feel and it is checked up together. To understand each other, to show care to the loved person, that it Was Possible to divide any problems and to make a decision together. To be always close to it in pleasure and in mountain. To love, that the friend has helped if to something Impossible. When one person cannot live without other person and everything, that they do it for the sake of children. On other I cannot explain it. My hobbies connected with my work, but you absolutely know, which it not, that to me would like. We not always Receive that we want. I very much love sports meets, I give a lot of time to it. But me a lot of time should be, spend with you and To do Mad actions it is close to you. You should understand, that the woman should not be opened completely before the person because in the furtherLife which it should give many pleasant things which will be surprise for the beloved.My dear, you should understand, which I was in the habit to be one in a life, and you now - everything, that in me,You my unique hope for my life. My fine I never loved any so urgently as you Don.I madly wish to be close to you to enjoy your body, I am afraid to thaw from your passionate kiss,From yours Gentle and hot caress. I dream of that moment when we can take pleasure in each other! MY DEAR I to inform you the a full name and the exact address: My first name - Krestina My second name - Shikina My address: 1-12, Lenina str., Kazan, Russia Forever yours Krestina
Email 11:
THE MONEY LETTER!!!!!!!!!!!!!!!! Hello my love Don!!! I have received your letter, it is full emotional of heat and sympathy to me. II begin To understand that my life it is not meaningful without you because I love you Don I I think, that during that time, That we with you Are familiar at us much in common, there was a feeling, I think that we are necessary the friend for the friend. I am constant I think of you, You have accepted a place in my heart. I spoke with my parents that probably I shall leave in to you, they only Were glad For me, mother has blessed me, it thinks that it and there is my happiness. Today I weigh day thought only of you, About that as We shall meet you. I represent it to myself as you meet me at the airport as we look around each other, We find and We fall arms each other. I today have learned about cost of the visa, it costs 145 euro. And it will be necessary for me on the ticket up to Moscow 320 euro. My dear you will send me this money through the WESTERN UNION or MONEY GRAMM? To send money to you it is necessary to know mine precisely name and the address. I to inform you them in the last letter. That I could receive money from you. I also need to know your exact name and the exact address. And I need to know number of remittance MTCH which to you to give in the WESTERN UNION or MONEY GRAMM. Today fine day, but me it is sad because we with you so The distant friend From the friend. Between us huge ocean, but in the ideas I with you. I love you and for ever in your ideas Don. I wait Your letter. It will be very important for me.
For ever yours Krestina!!!