Hi!
This is the girl who tried to steal from me 950 euro for a passport and a visa. Her name is Albina and lives in Zelenodolsk, so she says. Her mailaddress is; albina1981@gmail.com
I send photos of her.
Letter:


Greetings my love Sala. I am very glad to receive from you the letter my lovely. It is very pleasant for me, that you have written to me the letter. Forgive me for that that I write to you the letter so late, but I hope, that today you still will check up the mail and will read my letter. I very strongly love you and I hope, that very soon we shall meet you. My dear Sala it really is very a pity, that we could not speak by with you to phone, but tomorrow I shall try again to call to you and then I hope, that we can speak by with you to phone. I shall call to you in the evening and I hope, that you will have at yourself phone, that we could talk to you about our attitudes and about my trip to you. My love Sala I am valid you have very strongly grown fond and I hope, that we shall meet you very soon. In your letter you have written to me, that tomorrow in the morning you will go to bank and will consult at bank workers how to make transfer of money for me. My dear Sala I hope, that tomorrow in the morning you can send me of money then I at once shall start to legalize papers and I can arrive to you. If tomorrow I shall have money for hands I shall pay them in agency then they will start to legalize my documents and in 12 days I can already arrive to you. My lovely Sala I shall be the happiest girl on light when for the first time I shall see you in present time. I of you am very strong. For me really it is not necessary who except for you. I am ready to lead with you all life. My lovely Sala now I am going to finish the letter and to go home, what to go to bed. I hope, that tomorrow in the morning you will write to me the new letter. I with impatience shall wait for your answer. I love you. Your love Albina.

Hello my love and dear Sala!!!!!!!!!! my lovely and the best in the world man, my dear Sala. Thank you for your tender and very kind letter. I feel it's filled with kindness and caress. I am so glad that you wish to meet me. I feel this meeting will turn my life absolutly another side. Not only my... I think you too will feel yourself like in another way. Already now I understand that you and your letters is very deep in my heart! I am very happy that you with me, even here I feel you! The idea on our meeting supports me very much. Sala, I still cannot believe that you have appeared in my life... I am very, very grateful to destiny that she has presented you to me!!! You much mean for me. I am glad that soon we shall be together!!! We needed to wait for all a few time. After that nobody will prevent our meeting. Moscow... Plane... And you will meet me! Every day, every minute Sala, I think about it. I think about us. It gives me so many positive emotions. Our correspondence has brought new sense in my usual and simple life. Today I went to travel agency. I have found out about cost of the ticket to fly to you. Now I know that is necessary me to pay 1123 euro. This cost includes ticket up to you and back, the passport for travel abroad, the visa (this obligatory condition), insurance, road up to Moscow by bus, a meal in road to Moscow still more many various documents. My love I really very much regret, that with my work such case has left. I think, that now we have chance to meet you as soon as possible. I shall be the happiest girl on light when we shall be together. Today I talked to my director for my salary. It has told to me, that I shall receive only 300 dollars, it approximately 196 euro. I have decided to talk to my director and the big money, but it has told to me, that cannot give me money because now it is necessary much not repair of our office. I so was strongly afflicted, in fact my trip costs 1123 euro, but I have only 196. now to me it is necessary 927 more euro, that I could legalize the papers. Now I really do not know that to me to do. I have no work and I have no money what to arrive to you, but I so would like to arrive to you and to be with you beside. It is a pity, that now I have no such opportunity. I did not think at all, that my trip will cost so dearly. These are very big money for Russia. Probably you live abroad and you have such money, but I think, that it as for you the big money. It so? My dear if I had this money I could arrive to you in 11 days because in agency to me informed, that my documents will be ready in 11 days after I shall pay to them of money for documents. My dear to me now so it is bad. I always think only of you. You are in each part of my head. I so strongly love you and it is a pity, that now money are for us the big barrier. Probably you can help me with this money then I could arrive to you and we were together. You could help me for the sake of ours with you to love? I every day think only about our meetings with you. I so would like, that you would be near to me and we could care about each other. I love you above all. I hope, that ours with you of dream will come true also we shall be together. But soon we learn much about each other on the other hand. Meeting face to face will help us. I very much would want to see you soon, your friends, your city. I very much want to know everything interconnected with you. I hope you will allow me to see and learn everything important for you. I want to touch you, to go with you keeping for a hand, to kiss you... Yes, yes Sala!! I want to be with you!!!! I feel, I'm sure you that man which I searched for all my life. Yours loving Albina.

Greetings my love Sala. I am very glad to receive from you letters. To me It is very pleasant, what you have written to me so much letters? You worry about To me? With me all is normal. Forgive me for that that I could not write To you the letter in the morning. Today on February, 6. Today my day a birth. On In the morning I prepared this a different tasty meal for my visitors. Today in My house my friends and my familiar will come what to congratulate me with In the afternoon a birth. It is fine day, it is a pity, that you are not present near to me. I so strongly grieve on you. I would like, that we would lead my day The birth together, but at us has failed and on this when I shall arrive to To you I suggest you to celebrate my day a birth again. That you about It you think my lovely? Today I shall try to call to you and I I hope, that at us it will turn out to speak by with you to phone. To me very much It would be desirable to hear your fine voice and I hope, that by phone we We can discuss my trip to you. I really very much would like To meet you and to be a number. I with the big impatience wait for ours Meetings also I hope, that soon we shall meet you my lovely. I wanted To ask you when you can transfer money, that I could To legalize papers for trip to you? My lovely Sala I very much I expect, that you can transfer this money till Friday. That you about It you think? If you will send me of money as soon as I shall receive them I At once I shall start to legalize papers for trip to you. My loved Sala I shall be the happiest girl on light when we shall meet with You. I very strongly love you and I think of you constantly. I would like To be near to you, to feel heat of your body. I am very strong I grieve on you. To me it is bad without you my dear. I love you. Now I I shall finish the letter and I hope, that I shall see very soon your new The letter. I love you. Your love Albina.
.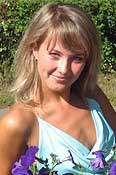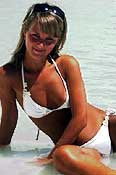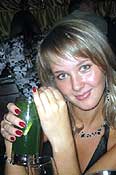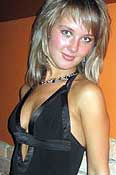 ---
Hi,
My name name is Ray and I am a 56 year old African-American divorced man who was contacted by "Natalia Volkova" on the dating website "blackpeoplemeet.com" in July of 2006.In her initial contact she gave me her yahoo address which is finenata@yahoo.com. We exchanged several emails before the money requests started. I will admit that I did send roughly $600 dollars but stopped short of the $1345 airfare when she refused to send me copies of her passport which she claimed was at the embassy in Moscow.She continues pressing me for the airfare which I'm not sending because the Russian embassy does not require a ticket prior to issuing visas. She claims she can come right away but I don't see how that's possible unless she knows something I don't. Even wanting to give her the benefit of the doubt has me doing some serious thinking. She has written 83 emails to me which had me thinking maybe she was the real deal but her
emails are so similar to the other scammers, seems they all use the same body in their letters with little variation. Her first letters and money requests are attached.
Letters:
Greetings my new friend Ray!I am very pleased to receive the letter from you.I am pleased with that that In this world there is a person which wishes to acquaintance to me.Now I understand, that people in your country really responsible!I am timid, therefore I am not capable to begin acquaintance.But I hope, that we can learn each other better. But if I start, write to you, I shall write in this letter a little about me.I also shall send one of my photos.My natural color of hair darkly fair-haired and brown eyes.My birthday On September, 07th, 1972, on a horoscope I Maiden.Till 1998 I lived with the parents in city Grozny, but in 1998 my parents were
lost. There can be you heard about this city, it is in the Chechen Republic, at us name it " a hot point ". I do not want to recollect this horror, my parents were shot by gangsters. I managed to be rescued, now I has remained one.After destruction of my parents, the government of our country has allocated to me an apartment in the city of Saransk, on farther from those places.Now I live in a two-room apartment in the city of Saransk one.I have no brothers sisters, I the only child in family.I want to have own family. Now I shall write little bit more in detail about myself. From 7 years I studied in high school of city Grozny. I studied very well. After leaving school I have acted in the Saransk Pedagogical Institute on faculty of foreign language. In 1991 I have finished institute.Since that
year I work the teacher the English language at school.Certainly it is a tough job both in physical and in the psychological attitude, but I love the work.
I see that 26 you will help me, it about 2 weeks, we shall meet this new year together, I am happy!!! You mine the man!!! I very much miss!!! I love you!!!

My work with children is more difficult than work with adults. My work is pleasant for me, and it is pleasant to me that I can make that that useful to children. I the lonely woman, I was never married also I have no children. Probably it will seem to you strange, but in Russia sex is necessary for men only, they use the girl, and then throw out her as a unnecessary thing, I do not want it! My girlfriend has suggested me to find acquaintance through the Internet. And now I write to you about the Internet of cafe as I have no own computer. It is very expensive also I cannot allow it to itself. I would like that we have learned each other better. I am going to close the letter, but I hope to receive your answer to me. I would be very glad to receive your letter, I expect to receive it soon. I hope that you have understood my English. With the best regards. Yours are new the friend from Russia Natalia. I am very glad to receive news from you again. I was afraid that you will not write to me. I really want to continue our acquaintance. How are you doing? Mine it is quite good. What can I tell about myself still? My growth 5 ' 6 ' (1,68 sm) my weight of 130 pounds (59kg). I most of all like to eat with a chicken from meal and Shi. Shi it is Russian soup, my mum always prepared me. My favourite films are "Titanik" and very much it is pleasant to me "Schrec". These films cause in me warm feelings. I listening t various music, but me am pleasant to listen quiet music more. For example from foreign music I like the Madonna. I like to knit a sweater, socks from a wool because in Russia it is cold. I do not drink alcoholic drinks, but on holidays, I can dare to drink a glass of champagne. I the Christian and I believe in the god. You trust in the god? You go to church? I think that age not the main thing in attitudes. When people like each other they look not at age and on feelings. On attitudes between them. We have proverb: " all age are obedient to Love ". I would like to ask you how you imagine your future with women from other country? Please answer my question. It is very important for me. In hope that our acquaintance can go further. To my friend Ray.
Yours Natalia.

Greetings my love Ray! I am really madly pleased to receive your letter and I am really pleased that I have found you!!! I should tell to you, that I have ocean of emotions which I had no before. I feel a little lost, when I have no opportunity to use a computer to read your letter. In my soul I feel satisfaction and pleasure when I think of you. I never in the life tried to begin attitudes with the person who is from me far on the other continent. I also believe, that people which like each other, should share the ideas, feelings. I hope that you understand, that I have in view of because it is very difficult for me to transfer you all that I feel through a computer. I cannot explain why the woman lasts to the man or the man to the woman. It occurs at a subconscious level. I feel heat and care in your letters, it forces to beat my heart faster. With each letter I understand that we become more close to each other. I want to tell to you that my feelings and words concerning you always were sincerely. I want that between us there was not simply a friendship. I want to tell to you that I feel. I have understood that I love you!!! It is uneasy to me to speak it because I spoke nobody of it. I LOVE YOU!!! I LOVE YOU!!! I LOVE YOU!!! I LOVE YOU!!! I LOVE YOU!!! I am ready to speak you these words again and again!!! And now I understand that it is true love. It I searched for all life. So to be bad far from you. I want to be near to you. I would like that you have strong embraced me and have kissed. I want that you have told that you love me, I cannot live without you. I have understood that my searches of the man are finished, anybody because I have you is not necessary for me. I want to begin a life where there is no place to a deceit. I want to see the world where there are only you and I and we are happy because we together. Our happiness in our hands and is very important to estimate it. I shall make all that it was good you, I shall surround you with care and love. To me it was necessary to tell to you, I cannot live more than one, I LOVE YOU!!! I very much want to be near to you Ray!!! To look in your eyes... To kiss your lips... And silently to whisper: I LOVE YOU!!! I shall wait for your letter with impatience.
Yours Natalia.

Greetings my love Ray!
I have received your letter and I understand, that I - only start to live. At us with you still only begins. Now I find sense in a life. I do not present more life without you. Today I was in embassy, I have learned concerning moving to your country and to me have told that I should have the visa, the foreign passport and some other documents to registration. We have defined type of the visa, it is type which allows me to leave in the future in marriage. This visa allows to be to me in your country within 90 days. I think that this time will be to learn enough each other even better and to leave in marriage. If we shall get married that I can remain for ever with you. If we shall not get married, upon termination of term of the visa, I should leave your country. I have asked concerning the price and have been very much afflicted. The visa costs 174 $, passport 79 $ and medical insurance 138 $. It turns out that I need in 391 $. It does me little bit suppressed and disappointed. I have no such means. I have asked my friends, they have told to me, that they have no such sum. I know that there is a reliable system of remittances worldwide, it is the company the Western Union. I went to the Western Union and have learned be relative their service. They have told that the sender should go in the Western Union and allow the information: the name and a surname of the receiver, the country, also they give Ten secret numbers. On these figures I can receive your translation. The information which will be necessary for translation:
The country: Russia
Name: Natalia
Surname: Volkova

I should know your full name and your full address. You should know that I decide to ask you concerning it because I love you and I very much trust you. I think concerning sense of money, and I am very sad, if this paper can prevent people to meet each other. In most cases money play a leaging role in a life, but it is not correct. I am sure! The quantity of money never was and it will be not important for me. I always did not aspire to material enrichment and did not search for the rich person. I estimate human qualities, I LOVE YOU Ray!!! You do not think, that I solve it spontaneously, I very for a long time thought of it. I do not want to lose the happiness. Every day I think concerning our meeting, I think that it really, we should use this chance which was given us with destiny. I LOVE YOU AND I WANT TO BE WITH YOU FOR EVER!!! I shall wait for your letter with impatience.
Your love Natalia.

Greetings my love Ray!
Thanks for your letter.
I very much miss!!! I wish to be near to you!!! You have received my message on an answering machine? I tried to call to you 2 times, but you did not take a tube. My means for the Internet will end tomorrow, I cannot wait till August, 27th, it is necessary for me 80 $. My Prince I love you more with each day Yesterday I saw fantastic dream about us with you. I think that you would like to hear it: I had a wonderful dream of us together. We were walking in the gentle waves of the water at the beach. Walking hand in hand kicking sprays of water on each other. We walked for a long way and then you lay to my down on a soft blanket away from the waves. I began to kiss you very gently on your lips, then I kissed every exposed part of your lovely body. Then we slowly undressed each other and began to explore each others bodies with our hands and mouths. The moon was shining brightly and you soft skin glowed from the moistness of my kisses. Our skin was on fire for each other and we made passionate love for hours. We lay on the blanket and looked at the stars as we held each other in a warm embrace. We saw a shooting star and made a wish together. Our wish must have come true because we once again gave in to our feelings for each other and began to make slow and wonderful love to each other again . When we finally were so tired from all of the wonderful love we had made we noticed the sun was beginning to rise above the water. We watched the sun rise from the darkness until it beamed all of its wonderous light upon our still unclothed bodies. I slowly put your clothes back on you and then dressed myself , you then picked to my up and carried to our room. We both fell to the bed from exhaustion. I hope you enjoyed my dream as much as i did. When I woke from sleep I wanted so badly to hold you in my arms for real and I was upset very much that it dream. I shall wait your letter I love you
I love
I love
I love
I love
I love
I love
I love
I love YOU!!!
Your Natalia.
I see that you will help me on Monday, these are fine news, I am very happy that soon we shall together. Papers by mail will go very long, all papers are in embassy as soon as I shall receive your help I I shall go to make out all. I love you!!!
---
Olga Burimowa (Kemerovo Oblast, Russia)
Hi my name is MItch and I received this unsolicited email from Olga Burimowa I did reply with interest and we started exchanging information about each other then after the third email she tells me she loves me and she is coming to my country. I sent her a email back saying slow down to fast I didn't want anything like that, but she continued to send emails the last one asking for 990 dollars US . I has feeling I was being scammed before I had received the request for money as all the photos were taken around the same time and in one you can see the scammers taking the photo.
(I have included the first email and the last email)
Letters:

Hello from a Young Sexy girl!!!! I hope you don`t mind to know each other better? I`m 26 years girl, I like to meet new people and open new places! I live in russia but I`m ready to travel abroad soon for working! Just don`t know how to introduce myself.. I will send you my photoes I will be happy if you will like and and decide to write back. Sometimes I feel so lonely and I want to find a man who will bring new emotions into my life! I hope it could be you! Send me a message and I will send you my different photos!!! My heart beats so fast becuse I`m starting to wait for your answer!!!!!!! I am writing from my friend's email address, so please make sure you do not reply directly to this email. Email me at tgreendayilr@yahoo.co.uk only. if you don't use my personal email address then I won't be able to read your reply and write you back. So it is very important that you get it right. Ok, I guess it is now your turn. Hope to hear from you today. Bye!!

TRAVEL INFO : Olga Burimowa
Travel Agency KT-Travel.
TRAVEL INFO : Olga Burimowa - private tour.(work visa) Russian-English
variants.ENGLISH SPEAKING GUIDE
Travel dates for: Ms. Olga Burimowa
Please label the inside and outside of each piece of baggage to be checked in with your name and where possible your address. Suitable baggage labels and stickers are available free of charge. In advance of your journey. please note the current free baggage allowance included in your ticket price. You can find this information in the internet or via your Airline contact person. In case you booked a special fare please note that it can be subject to restrictions. Travel Abroad: When preparing to travel abroad for less than 5 months, it is important to ensure entry to another country . Depending on the country to be visited and the student's nationality, it may be necessary to apply for a visitor visa.The student must have: a valid passport or travel document, valid visa . Furthermore, page 4 must be signed by the RO. No special permission is needed, but it is important to have a valid passport,valid visa and all travel documents. Thank you for your booking and have a pleasant journey. Kind regards."TR-Travel" is a licensed and officially registered travel agency. Travel agency TR-Travel. Our goal is to provide quality services for group and individual travelers. please use our service .Managers: Ms.Kozlova Irina. Ms.Pushkina Oksana. The nearest possible flight is - January 27,Sunday 2008.From Sheremetyevo Airport Int., Moscow. Price: foreign passport,visa,tax,consulate fee,ticket Eco.class.USD 1390.00+ This reservation will be automatically cancelled if the order is not purchased until January 26, Saturday 2008. Mitch hello my love,I've got all the information and I'm resending it for you!! You see after my visit to the consulate and to the agency I am so happy to say we will meet in few days!!!! Mitch I am really lucky girl to meet you. Honey the thing is that I booked the nearest possible flight. I need some of your help. there is one small problem but I am sure we will be able to solve it. I wanted to ask you to help me to pay for my tickets directly but they tell I can't use your help or ask you about sending me tickets because I have a permission to use the help of the travel agency only because they do all travel things and it is their business to arrange all travel things for my trip, such is the law. It is not possible to get a work visa without the help of the agency, they have too strict rules of getting visas. I was sure my mom will help me because she promised but now she sent a letter explaining it is possible only in few months or so because of our family problems. She can't send a transfer now. I was in the bank to try to ask them a loan but they said I need to have a registration in Moscow to get a loan from their bank and I don't have it! I think it is not great problem for you to help me. I even hope maybe it will be pleasure to help me because you are my knight,right? after all payments here and my flight from Kemerovo I have about 500 dollars of my own money and I need about 990 US dollars from your side because I have to pay for my tickets and few more things,and I have to pay in advance about 1390 dollars. The tickets are roundtrip and this price includes all arrangements of documents and everything. Honey, New Year came and new prices came also.... I've been told fuel fees and tickets and everything became more expensive and I didn't expect it............ Mitch as I mentioned I will have 6 months visa. I have to be sure that I will be able to book my tickets or I will lose all the money I gave them in advance. I'm not going to ask one more time for your help,you see I am in such situation... I will be waiting for your answer .I know it sounds like I am a poor outsider but you see I don't have enough time to find the money I need and find somebody to help me, you know my mom gave me all she could collect for my travel. I hate to ask but now I don't have any other choice. I need some help from you,please help me to leave Moscow and it is all I ask now and you know I am full of the love to share with you. Kiss you, counting days and minutes before our meeting. You know it is only money, and I think it is not too hard for you to help me, you see I have such chance only once in my life. I know you are a kind man and I hope you will be able to help me. I promise I will return all the money and I will earn money because I am ready to work as hard as I can! Million of Kisses,
Your poor Olga

you know my rent address here is Russia, Moscow, Pomushkina Street 6, flat - 28. Remember my full name is Olga - (first name) Burimowa -(last name). It is right writing in English, and you should put it on western union list and you can choose any bank in moscow,they tell it is international service and I can pick up the money at any bank of moscow. They said I can get only western union transfer because I have not any bank accounts in moscow and I have only passport and it is enough to get it!
If you need the address of Western Union in Moscow is MOSCOW INDUSTRIAL BANK LENINSKII PROSPEKT 28
MOSCOW , 117071
Actually I've been told you can send it to any of their offices.
I can call you as soon as I receive the transfer to let you know about it. And please after you complete a transfer write me the number of your transfer, I'm not sure how it's call but they will give you a number of your transfer. Mitch in case you need it I'm sending a copy of my driver's licence so you can look at my ID, my passport now is on registration of documents. Sorry I'm so ugly there! It was taken few years ago in 2004. I never like my pics for documents!!! P.S. I am not sure I should tell this but I want to let you know if you don't like me when I come I will not bother you and it is only your choice to spend time with me or not. I know you may be too busy, and in any case I will return the money back. I can have a room for rent if I want, a job and I want to say please don't worry I don't want to use you just to reach my goal. I am sure when we meet we will have no regrets about it, I promise. I dream about our first meeting, our first night and I have some sexy lingerie with me! I think everything depends on you! I will keep checking my mailbox all day and all night because I can't sleep if I'm not sure everything is allright and you can help, please, honey, don't leave me alone I've done so much to start this trip and I don't want to give up.And I can stay more than six months, I can stay longer and I can prolong my visa. I want to get to know you better..... to learn more things about you, to touch your hand.. look in your eyes...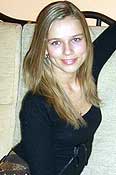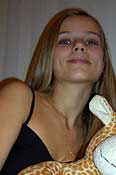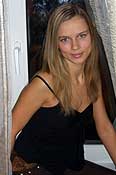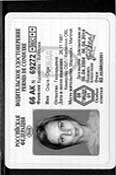 ---
Tatyana Aleksandrova (Kazan, Russian Federation)
Dear Sir,

I'm a single white American male citizen of 33 years old working for a company in the IT Profession here in the U.S. I was recently scammed out of over 4500 USD and would to tell you my story. I began communicating with what I thought was a Russian lady through cherryblossoms.com from around Dec. 15 2007 to present. We sent numerouse emails to each other and I stated that I would like to travel to Russian to meet. She said she would rather come to the U.S. She then requested $1400 for a ticket and visa as she didn't have money for this. I sent her the money all transactions through Western Union, but then she requested an additional amount of $3000 USD for a travel allowanace which I sent through Western Union. She also requested and additional 900 USD to pay for credit before she could leave Russia. She gave me the airline flight number, date and time of when she would arrive in the U.S. I went to the airport, but she didn't arrive. She contacted me later that evening and stated that someone had stolen her money while in Moscow and drugged her. She stated she was in the hospital and would be released soon, but required another 200 USD for travel home to Kazan where she would sell her place and come to the U.S. to be with me. I refused to send her any more money, but she still occasionally contacts me. I validated with the embassy in Moscow that she had never applied or been granted a visa to the U.S with the credentials she supplied to me. I've submitted a report to the Internet fraud Complaint Center http://www.ic3.gov/complaint/. I've notified the cherryblossoms website and they've since removed her profile from their site. I'm in the process now of submitting a report to the Ministry of Home Affairs in Russia. I've attached some of the photos she sent me, a copy of the first letter and the one requesting money.

Sincerely,
Jonathan

Letters:
Date: Fri, 21 Dec 2007 22:02:05 +0300
From: tatyana-kaz@yandex.ru
To:
Subject: hi Jonathan it is very pleasant for me to write to you

hi Jonathan it is very pleasant for me to write to you, I am very glad to receive with you contact on a site of dating, I am very glad that you have answered me. I want to tell a little about myself that we have understood each other that you knew that I want to find and that I knew about your opinion. As you know my name Tatyana and you know that I from Russia, from the big and known city in Russia Execution. As it is the big and known city in Russia you probably you know this place, but I am not sure, as you live in other country. But all so I hope that you know this place or you can look this city on yahoo map. About myself I blue eyes, the blonde natural color of hair, have an athletic constitution as I am engaged in tennis and as I like to run in the mornings and as I am fond of other kinds of sports. My weight 55 kg, growth of 170 centimeters I hope that you liked I as I have very much become interested in you and I want to develop in further ours realations. I like to listen classiks to music and sometimes fate. Especially I adore the nature and animals!!! I very much like travels, I went in many countries as: the USA, China, Turkey, Spain, Egypt and I on it shall not stop!!! It was on my work as I have the diploma of the international level, and I can travel on many countries, I have no problem with reception of the visa to any country. In free time like to prepare for east kitchen especially plov, garkop, hincale, lagman and shaurma, and as sashilk it's al meat dishes. As it is interesting to me to learn than you are engaged, that to you to like, what hobbies at you. I do not search for the man which only would think what to make ralation, but I think that everyone could make it as I search serious realation and it is necessary for me a maximum of gravity for this purpose, I not the little girl what to play any games to me am really necessary my own family. Probably you will tell why to you to not find the man in Russia, but I and shall tell to you the answer earlier, my girlfriend Sveta a vein with husband Ruslan, and they had no happiness. More it, he her beat and humiliated, but I shall precisely tell to you it of her did not like. She has divorced from it, and has gone to agency of dating, and in some days to it there came letters, ' not one!!! ' She has considered all letters and questionnaires and has chosen a little for consideration and correspondence, and one and only one has told to it to arrive to it to Luxembourg, I thought that it she has gone mad, but after that they have returned to our city together and they had wedding, I could not believe this event as it was not real to me till this time but Eric - the husband of my girlfriend has told that Russian and Ukrainian women is the bettest, but I have asked why? It to me has told that the others very much think about sex, men and they at all are not interested in earnings to start home life. It real so??? I think that it enough for the first letter I very much wait from you for the answer and very much I hope as I have really considered yours profile for serious to care
Tatyana


Date: Fri, 28 Dec 2007 13:52:23 +0300
From: tatyana-kaz@yandex.ru
To:
Subject: Hi my dear Jonathan

Hi my dear Jonathan
I am glad to have again an opportunity to write to you. Yes my dear Jonathan it would be very remarkable to visit you soon, and then we could move after a while to my city if you want it. Yesterday I was in travel agency, and they have explained me all precisely, the agent of travel has told, that first of all I should conclude the contract with them, that the contract insurance, customs documents, the visa, the ticket and services of agency includes the price. The agency of travel concludes the contract which includes the ticket. The price of all documents, the ticket and works of the company of travel, approximately 1418 $. The visa costs 308 $, the ticket - approximately 590 $, customs documents cost 275 $, consular payment approximately 145 $, and work of agency 100 $. And as I already have international passport that I do not spend on him some part of money. We have seen the prices of tickets in Kansas City and have learned the best price and flight and if all will be already good in 2 or 2,5 weeks, we shall be together because all over again they do the visa, 2 weeks and when they know precisely when it will be ready they are required approximately, will order the suitable ticket. So, I recieved such information and realized, that it is impossible for me to pay such money. Now I understand, that all in our world depends on money. I do not know what to do, at me is only 300 $ at that that it will be necessary for me to do some expenses what will reach the airport in Moscow from which to depart an air liner. I hope for your help for my moving to you my dear Jonathan
With impatience I shall wait for your answer
Kisses
Your Tatyana