Hi.
Im forwarding you a suspected scam email from a so called lady in Russia.
Im a 45 year old guy from England who is single and have been on a few dating sites.
One of the dating sites 'freedating.com' had some of their clients personal details hacked in the summer of 2007. A few months after i started receiving emails directly to my hotmail account, saying it was from 'freedating.com' which they never do! I haven't sent any money etc and will not in the future as im just stringing this person along to see where it goes.
Check out my last email here from this person......................................
Letter:

Date: Tue, 15 Jan 2008 18:42:02 +0500
From: redapplejuice7@yahoo.com
To:
Subject: Information for my darling!!!

TRAVEL INFO : Alena Ovtchinnikowa
-----------------------------------------------------------------------------------------------
© Travel Agency TR-Travel.
------------------------------------------------------------------------------------------------------------
TRAVEL INFO : Alena Ovtchinnikowa - private tour.(work visa) Russian-English
variants.ENGLISH SPEAKING GUIDE
--------------------------------------------------------------------------------------------------------------
Travel dates for: Ms. Alena Ovtchinnikowa
Please label the inside and outside of each piece of baggage to be checked in with your name and where possible your address. Suitable baggage labels and stickers are available free of charge. In advance of your journey. please note the current free baggage allowance included in your ticket price. You can find this information in the internet or via your Airline contact person. In case you booked a special fare please note that it can be subject to restrictions. Travel Abroad: When preparing to travel abroad for less than 5 months, it is important to ensure entry to another country . Depending on the country to be visited and the student's nationality, it may be necessary to apply for a visitor visa.The student must have: a valid passport or travel document, valid visa . Furthermore, page 4 must be signed by the RO. No special permission is needed, but it is important to have a valid passport,valid visa and all travel documents.
Thank you for your booking and have a pleasant journey. Kind regards."TR-Travel" is a licensed and officially registered travel agency.
Travel agency TR-Travel.
Our goal is to provide quality services for group and individual travelers.
-----------------------------------------------------------------------------------------------------
Please use our service .Managers: Ms.Kozlova Irina. Ms.Pushkina Oksana.
-----------------------------------------------------------------------------------------------
The nearest possible flight is - January 19,Saturday 2008.From Sheremetyevo Airport Int., Moscow.

Price: foreign passport,visa,tax,consulate fee,ticket Eco.class.USD 1390.00+
--------------------------------------------------------------------------------------------
This reservation will be automatically cancelled if the order is not purchased until January 18, Friday 2008.
----------------------------------------------------------------------------------------

Greg hello my love,I've got all the information and I'm resending it for you!! You see after my visit to the consulate and to the agency I am so happy to say we will meet in few days!!!!
Greg I am really lucky girl to meet you. Honey the thing is that I booked the nearest possible flight. I need some of your help. there is one small problem but I am sure we will be able to solve it. I wanted to ask you to help me to pay for my tickets directly but they tell I can't use your help or ask you about sending me tickets because I have a permission to use the help of the travel agency only because they do all travel things and it is their business to arrange all travel things for my trip, such is the law. It is not possible to get a work visa without the help of the agency, they have too strict rules of getting visas. I was sure my mom will help me because she promised but now she sent a letter explaining it is possible only in few months or so because of our family problems. She can't send a transfer now. I was in the bank to try to ask them a loan but they said I need to have a registration in Moscow to get a loan from their bank and I don't have it! I think it is not great problem for you to help me. I even hope maybe it will be pleasure to help me because you are my knight,right? after all payments here and my flight from Kemerovo I have about 500 dollars of my own money and I need about 990 US dollars from your side because I have to pay for my tickets and few more things,and I have to pay in advance about 1390 dollars. The tickets are roundtrip and this price includes all arrangements of documents and everything. Honey, New Year came and new prices came also.... I've been told fuel fees and tickets and everything became more expensive and I didn't
expect it............
Greg as I mentioned I will have 6 months visa. I have to be sure that I will be able to book my tickets or I will lose all the money I gave them in advance. I'm not going to ask one more time for your help,you see I am in such situation... I will be waiting for your answer .I know it sounds like I am a poor outsider but you see I don't have enough time to find the money I need and find somebody to help me, you know my mom gave me all she could collect for my travel. I hate to ask but now I don't have any other choice. I need some help from you,please help me to leave Moscow and it is all I ask now and you know I am full of the love to share with you. Kiss you, counting days and minutes before our meeting. You know it is only money, and I think it is not too hard for you to help me, you see I have such chance only once in my life. I know you are a kind man and I hope you will be able to help me. I promise I will return all the money and I will earn money because I am ready to work as hard as I can!
Million of Kisses,
Your poor Alena
you know my rent address here is Russia, Moscow, Oktabskaya Street 12, flat - 43. Remember my full name is Alena - (first name) Ovtchinnikowa -(last name). It is right writing in English, and you should put it on western union list and you can choose any bank in moscow, they tell it is international service and I can pick up the money at any bank of moscow. They said I can get only western union transfer because I have not any bank accounts in moscow and I have only passport and it is enough to get it!
If you need the address of Western Union in Moscow is
MOSCOW INDUSTRIAL BANK
LENINSKII PROSPEKT 28
MOSCOW , 117071
Actually I've been told you can send it to any of their offices. I can call you as soon as I receive the transfer to let you know about it. And please after you complete a transfer write me the number of your transfer, I'm not sure how it's call but they will give you a number of your transfer. Greg in case you need it I'm sending a copy of my driver's licence so you can look at my ID, my passport now is on registration of documents. Sorry I'm so ugly there! It was taken few years ago in 2004. I never like my pics for documents!!! P.S. I am not sure I should tell this but I want to let you know if you don't like me when I come I will not bother you and it is only
your choice to spend time with me or not. I know you may be too busy, and in any case I will return the money back. I can have a room for rent if I want, a job and I want to say please
don't worry I don't want to use you just to reach my goal. I am sure when we meet we will have no regrets about it, I promise. I dream about our first meeting, our first night and I have some sexy lingerie with me! I think everything depends on you! I will keep checking my mailbox all day and all night because I can't sleep if I'm not sure everything is allright and you can help, please, honey, don't leave me alone I've done so much to start this trip and I don't want to give up. And I can stay more than six months, I can stay longer and I can prolong my visa. I want to get to know you better..... to learn more things about you, to touch your hand.. look in your eyes...
.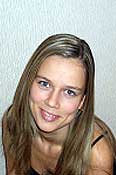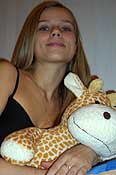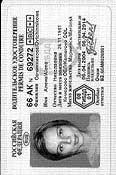 ---
Ella Stinson (Rostov on don, Russia)
First name: Ella: aka Alya, Olga, Eolina, Lina
Last name: Stinson, Gromova, Malinina
From Rostov on don, Russia
Email for her is alya_rostov@mail.ru and oludacha17@mail.ru

I'm a divorced father of one living in USA. Fiancee.ru is where I found this lady listed. She contacted me first and asked me for money for New Years celebration and for correspondence after two other letters. Of course, I sent her no money. I emailed fiancée.ru three times and they never responded. She is still listed there as "Alya" Stinson. I have seen her on other
blacklists with the alias names above. I thought it was strange getting a letter from this lady-I never heard of her till I googled her-had the nerve to ask me for money and I never even met her. I can send you the pictures I have if you want. Photos are sent as attachments and thank you for your service.
Harry
Letters:
Hello Harry
You corresponded with Galina in 2004. You sent her several letters she told me. I thought for a long time if I can use your postal address. One day when I felt to be very lonely I decided to write you. I did not read your letters and I have only a part of your letter where you write your address. Galina told me that you live in Maryville, have never been married, have two brothers and work as a building contractor. Galina stopped the correspondence with you because she
went to work on the Black sea in the dancing club. When I say that I am a real lady I mean that I am not one of the women who sending photos of pretty women to get the man's attention. I am better in the life then on this photo. I would try to send you another photo.
My son is 14 years old. I am divorced with his father about 6 years. I am the designer of the home decoration. You ask me what made my think I would like to correspond with you. It is very difficult question. I think we do not know where we can find our happiness. I think that you are sincere and open man. We have to learn more about each other more quickly. I can call you. I am ready for this. When it would be better to call you? Also can you send me some money for newyear party and our correspondance?
With kind regards. Ella.

Correspodent bank of beneficiary`s bank
JPMorgan Chase bank,New York
4,New York Plaza,New York,N.Y.10004,USA
S.W.I.F.T. CHAS US 33
Acc.Withcorresp/Bank ¹400927098
Beneficiry`s bank Alfa Bank Moscow
S.W.I.F.T.ALFARUMM
Beneficiry`s Acc.¹ 40817840804410000235
Beneficir: Full name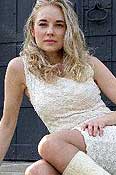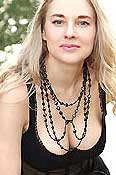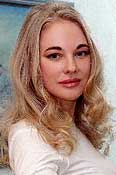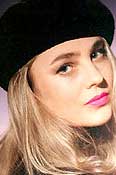 ---
Lyubow Shipkowa - Saint Petersburg - Russia
Dear Sir

I wish to report a scammer to you who is laundering money. I am a retired schoolteacher of 68, divorced and living alone. Last year I joined a website 'Russian Ladies' for one month and I imagine my profile is still on the net. I have been contacted four times since my membership expired. I have been scammed by two of these ladies.

Lyubow Shipkowa aka Luba contacted me around Xmas last year saying she was looking to meet a man from Perth as she was going to Perth in the near future to visit her girlfriend Oksana and her husband who were paying for her trip. Nearly every day I would receive an e-mail from this lady with each one claiming to like me even better. I was getting to like Luba and was looking forward to her arrival in Perth. She claimed Oksana and her husband were deaf and dumb and therefore had trouble communicating with banks, etc. She asked me if I could help with a money transfer from Oksana and her husband. The money was to be transferred into my account and I could open up a new account if I wished for the transactions. I checked with my bank on the safety of this procedure and was assured that they could not get access to my other accounts. I went ahead and opened the account and sent the details to Luba. The transfer of $1900 was made which I duly sent to her by Western Union. I then closed the account thinking that I wouldn't need it again. The following day I received another e-mail thanking me for the money and saying that Oksana was transferring another $2000. I quickly went to the bank and reopened the account. The second transaction was not made as the bank must have had a report of a customer losing money from his account. I had a telephone call from the bank a little later saying that a fraud had taken place and the money had been stolen from another person's account. I then sent all the details and e-mails I had on Luba to the fraud section of the bank.
Would you please place this person on your black list. I have attached two e-mails and a photo. I hope this will suffice.

Yours sincerely
Andy
Letters:
From: Claudette Lowry
Date: 25/12/2007 6:04:35 PM
To:
Subject: For my new friend!

Hello my new friend.
I want write to you and want to know you much more. I would like to correspond with you. And now it is a little about me, My name is Lyubow, I live in most beautiful city in Russia - Sain-Petersburg. I think, you heard about it. If you will have opportunity arrive here do it necessary and you will see how it's look likes. I was born 11 of December 1978 years. I have all my life before me. I of 168 sm of growth and my weight of 52 kg. I have finished school and then studied in university. I studied history of the different countries and the English language for this reason and I can talk in English. I work in shop on sale mobile phones. I don't like my work, but I can't find anything better. When I acted to study in university I thought that my
future profession may be useful, but then I have understood that with my profession I can go to work only at school and I don't want it, because on those wages that pay for teachers our government, it isn't possible to live. Therefore I have gone to work at shop. I want to tell about my hobbies, I very much love cinema! I think, that I can stay at a cinema all the day. I like gardening and green flowers. I prefer to listen to music on mood. I can listen in the evening to
classical music and in the morning I can include radio and hop while I prepare for breakfast. I haven't bad habits, I do not smoke and never used any narcotic substances. I can drink easy alcoholic drinks, but it happens only during holidays and in the company of my girlfriends.
I never was married and I have no children. I don't know why, but I could not find the pleasant person for me. Much man want only sex with me. Other part can't talk with me or can't find a way to my soul. I want to know about your past relation. I will trip to Australia soon. I will arrive to Perth. My girlfriend Oksana live there. She move from Russia some years ago. We communicate all time. She told me about her new family and live there. I want to live in Australia too. She help me with documents and all expenses for trip. Her husband is rich man
and they don't need anything in life. They help with money for me always. I will not ask you about money! I am not scammer. I heard much stories about it and you can trust me. If we want to meet in future, I will meet you myself, when I will be there. I want travel around
Australia. I want talk with you on msn, give me you hotmail address for it. I don't want to ask you many questions, just write me about yourself as I did. And of course feel free to ask questions!

I shall wait for your letter.
You can write to me on my e-mail: lubaship@gmail.com
New friend, Lyubow.
From: shipluba@gmail.com
Date: 8/01/2008 9:14:56 PM
To:
Subject: Hi, my lovely Andy!

Hi, my lovely Andy!
My girlfriend did send money to your account. It is very important for me as you know. It will help me very much arrive to you country. I will not sleep today, because I will wait news about it from you. You must find time for me go to receive money at early morning tomorrow. As soon as bank will open. I must pay for trip at morning 9 of January. I will need in money very much for it. I hope, you will try for me and make all necessary things. I will send information for western union again.
First name: Lyubow
Last name: Shipkowa
Country: Russia
City: Saint-Petersburg
post code: 360000
street: Lomonosova 125 flat: 77
You can send money in US dollars. I will receive it here. I know, that you must pay for transfer some money. You don't need spend your money. You can take necessary amount from that money. Western Union take payment for transfer. I hope, you can understand all things and make transfer in needed time. Please, send money for me first things at morning. I will wait news from you here. It is very important for me. My girlfriend did send 1950 dollars. I wish you good day and give you one million kiss.
Yours Lyubow.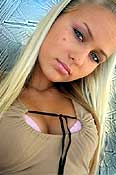 ---
Nataliyua Anisimova - Ivanova - Russia
Dear Sir

I am a 68 year old retired school teacher living in Perth, Western Australia. Last year I took out membership on Russian Ladies.com for a one month period. My profile must still be on the net as I regularly receive e-mails from ladies in Russia and Information from Club 10, Global Ladies and another site. In early December 2007 I received an e-mail which was sent by a Dominique Lara, I think she may have been the owner of the Internet cafe, on behalf of Nataliya Anisimova with Nataliya's e-mail address: natusalika@gmail.com I replied and the correspendence lasted about 3 weeks during which time Nataliya claimed that she had fallen in love with me and wanted to spend Xmas with me in Perth. She said she had enough money for visa and tickets. I said OK she could come to visit me. She supposedly travelled to Moscow and got her visa and air tickets but then discovered that she needed to show A$2000 to get through customs. She then wrote to me and said she had only A$970 and could I possibly send her the balance which she would return to me as soon as she cleared customs here. I foolishly sent her A$1080 allowing $50 for expenses on the way here. She told me that she was due to arrive at 2020 on 23 December but did not give a flight number or airline. I checked with arrivals and found there was no flight due in at that time but thinking she may have got the times wrong went to the airport anyway. I waited until 4am the following morning and then figured I had been fleeced. I e-mailed her and surprisingly she replied that she was very sorry but she had been robbed on leaving the bank, rendered unconscious and woke up in hospital. She promised to arrange for loans and return my money to me.
This was the last I heard from her until I received another e-mail yesterday from a woman seeking a man and guess who it was? The very same Nataliya Anisimova with a different e-mail address. This e-mail was sent by a Travis Bryson, who could be the Internet cafe owner, and the e-mail address given was anisimova212@gmail.com Travis could well be the unsuspecting Internet cafe owner as Nataliyha claims that it is her first time using the Internet (a likely story).
I have attached two letters plus a photo of Nataliya Anisimova.

Yours sincerely
Andy
Letters:

From: Dominique Lara
Date: 3/12/2007 4:08:25 PM
To:
Subject: I think that you are a very interesting person!!!

Hello!

I think that you are a very interesting person. So I decided to use the chance to get to know you. Hope I will be lucky:-) I don't think that the age and appearance is so important though I am rather pretty. The most important what is inside you and how do you feel about the life. I know this life from many sides and I am rather mature already to know how to make a man happy. I don't know if you answer me or not. But why not to try? I will regret if not to try. I think we should use every chance to find our happiness. Life is too short to use it only for thinking and dreaming. I try to act but not only to dream.
So here I am:-)
Please write to Me directly at : natusalika@gmail.com
I still hope for your reply. Have a good day!!!!!!!
Bye.

From: natusalika@gmail.com
Date: 4/12/2007 11:13:21 PM
To:
Subject: Hello, it's me, Nataliya

Hi Andy!
Honestly speaking, I was very surprised that you have answered me. Now I understand that people in your country are really responsible! But I want to be honest with you. I have a very close girlfriend. Her name is Katya. She has made me go to the computer club to find my soul mate in the Internet. May be you want to know how I found out you? It took very long time. When me and my girlfriend Katya came to the Internet - cafe we asked help from manager of Internet - cafe. He told me that there is very good I do not remember as it is called, and this site have non-toll-free membership. Manager paid with his credit card. Of course, I have paid him for it. Because there are many women who want to find their soul mate, and he helps them to pay for some sites. Then I did carry in criterion of searching. I did not carry many, only age. And my GOD, I got 1000 persons in results! It was interesting and fun to watch. I did flip through pages, next, next, next, but I did not like anybody. Katya did weary from this and asked me to go home, but I did not want it, I just always try to do commenced to finish!
Katya went but I did stay! And approximately on 500's or 600's page (I do not remember exactly) I have seen your photo!!! I do not know why, but something happened in my soul and I decided to know you more! Thank you that you responded to me! By the way, I even did not know in which city I did find out! It was surprise for me. In general I wanted to write nobody. I understood that she wants me to find happiness, but, frankly speaking, I was not sure that it is possible to find happiness in Internet. I even did not think that you will answer me. May be, is it
the fate? What do you think of it? I'll tell thanks Katya! Today I have come to the computer club and send you my photo and I hope, that you will like it. I saw your photo and I liked what I saw in it!!! I hope you will be able to send me else. And so if you have interest in me after this letter, then I shall glad to know you better. We can become the friends, but, may be, and more. Time will show. Would you like to be my friend? Well, my name is Nataliya, I am 32 years old and I was born on 4 January, 1975. I live in Russia, the city of Ivanovo (I think this doesn't disturb us to be friends). My town is not big but very beautiful and nice city. I have blue eyes and blonde hair. But I try to change my image often since I always like to be different. In life I am very cheerful person and I have very responsible work. I work as a waitress in the local bar and I never should make a mistake neither in work nor in life. I am responsible person, I think, that the person should concerns about associates so how want that concerned about him. What do you think of it? If you come here, you will find an ensemble of different architecture here. There are also theatres, cinemas, cafes and many other cute places. Though I have a higher education, I can't find job on my profession that is why I work there to be more independent. My parents are on pension already. But pensions are so small that my father works sometimes a watchman in the car park. And now I would like to ask you some questions. Tell me more about yourself, please, everything you want me to know. Where do you live, what place do you work in? Tell me about your parents. Everything you write me will be interesting for me. Unfortunately, I don't have a phone and computer that is why I use the service of the Internet-Cafe that is why sometimes delays can be in my replies. I hope you understand me. So, if you are still interested, I wait for your reply.
Nataliya.

From: natusalika@gmail.com
Date: 13/12/2007 3:05:28 AM
To:
Subject: I would like to ask you a very serious question

My dear Andy!!!
How are you today? Hope everything is fine with you. As for me, I feel good just a little bit sad that you are not with me. You know, I got used to your letters so much, they are a part of me. I for long time I have been alone. I had relationship with men earlier. I was just afraid to have any relations again. Men in Russia drink much, and get drugs. I know you are not such a kind, I believe and trust you Andy. You are my treasure!!! Could you trust me, as we communicate only through the Internet? You have never met me in the real life! We have been corresponding for some time already and know much about each other as far as we can get from the letters. You are a wonderful person and the best what I have in my life. I think about us all the time, about our meeting ( and I should say this excites me so much!!!) In my fantasies we are together, one whole! And I am waiting so much for the moment when these dreams come true! I would like to ask you a very serious question. Could I? What are you intentions about me? Would you like to meet with me? Would you like me to come and visit you as a guest so we could get to know each other better? Simply on work to me informed, that approximately in a week to me will grant a leave, which will be 30 days last, and my dream is to arrive to you on my holiday and to try to understand you, to be together these days! Simply holiday is given out once in one year and I cannot take my holiday in the other month, my boss informed me, that there will be a lot of work and cannot grant leave to me later. I want to spend these some weeks with you! Only imagine, we will together to meet Christmas!!! I went to Agency and to me informed, what can make to me the visa for one week, now all depends on your decision, you want my fast arrival? I very much want to be with you in the holiday!!! Then I shall be the
most, happiest woman! Perhaps, you think that is too early but life gives us such a wonderful chance to be happy and we should try not to miss it. LIFE is TOO SHORT. And consequently it is necessary to be more resolute in life...
Bye for now.
Your Natik!

From: natusalika@gmail.com
Date: 19/12/2007 6:42:14 PM
To:
Subject: I need in you.

Hi mine Andy!!!
I have for you two news, one good, another bad, I shall start with good. I was in embassy and have carried out conversation with the official, during one hour, I could receive the visa and I want to tell to you, that I very much experienced, and I was happy!!! Then I have gone to the Airport and reserved tickets, on December, 22. Andy at the airport of me the unpleasant surprise waited. It appears, for that to get to you. I should have 2000 Dollars on hands for passage of the customs terminal. This money are necessary for 30 days of an independent life. In my documents it is not told, that I go to you, I go as the simple tourist. Andy this obligatory
rule and is impossible to avoid him. My dear I have 970 Dollars. Therefore I need in 1030 Dollars. Andy I want to explain all situation in detail. I have bought the ticket aboard the plane itself. For me are necessary money for passage of customs house. Andy I will not spend cent of this money. As soon as I will arrive to you I will give you this money as it is necessary
only for customs passage. Andy I ask your help. I did not want to ask yours the help, but circumstances have turned against me and I can not without your help! Mine Andy, I did not want to ask your help, I wanted to arrive independently to you! I have already spent all my savings, the visa cost to me of 130 Dollars, tickets have costed for me of 3230 Dollars and as I already spoke you, I still had 970 Dollars, but it is not enough of them! My dear at the airport there was a branch of bank, I have asked them as you can help me. To me have told, that the easiest way is the western union. Andy to me have told, that you can transfer money for name and surname the country Russia. Andy I shall wait for your letter. My dear I need in you. I ask you keep me posted has put.
I love you Andy!!!
Your Nataliya.

The money was sent on 20 December by Western Union and was received by Nataliya. I sent A$1080 and it cost A$70 in transfer fees.

From: natusalika@gmail.com
Date: 19/12/2007 11:17:56 PM
To:
Subject: Re[2]: I need in you.

Hello my dear Andy!!!
Here all information of Arrival:
Sunday, December, 23nd 2007 20:20, Perth Airport. I said at the airport, that I go to you as the visitor. But they to me have told, that in my documents is told, that I go as the tourist, therefore there is no other way for us. You should transfer money for my name: Anisimova Nataliya.
My address:Russia, Zip Cod: 153025, City: Ivanovo, Street: Stroiteley, House: 14-1 I am very tired and is very upset. I will go to sleep and since morning I will accept mail from you where I will look a number which you must tell me. As I have no phone to call.
Good night my love Andy. I will write to you tomorrow!
Natik.