Daria Polyanina (Ishim, Russia)
Scammer details:

Surname: 2 Used: Entireflower@talkmatch.com aka. Sparkiegal55@yahoo.com

and Moonbomb@talkmatch.com aka. Icegal55@yahoo.com

Name: Daria (first name) Polyanina (last name)
City: Moscow
Country: Russia
Postal Address: Grina 11

Daria Polyanina
my home address is:
Russia
Tyumenskaya oblast,
Ishim, Pushkina str. 10

I have included photos as an attachment. She had requested money for here travels and there are a lot of things in her correspondences that didn't add up. I had even questioned somethings but she continued to avoid any of that, so I started searching when I came upon your sight and found her listed under the name of Tatiana Anwarowa in the Blacklist. I have reported to the website I was a member of, I am still waiting for a response back. I never sent any money, thank goodness.

Thank you for your time and the very informational website. I think Russian women are very beautiful and they seem to create an allure. I am currently separated white American male looking for someone to add some cultural diversity to my life. I have lost faith in the mostly selfish and greedy American women.

Regards
Galen
Letters:

Hello dear Galen!!!
I'm writing to you as soon as I can!!!!!! I was busy with many arrangements!!!!!!!!!!!!!!!!!
Today I was in the travel agency and I received an information about my trip!
I will be very thankful to you if you can meet me at the Airport! I hope so much it's a good day for you to meet me! Please look at my flight schedule!
Here is the info, about my flight, that I was given in agency:

Information for Daria Polyanina.

Kind regards,"Alita-Travel", 121032 Moscow, Bardina 23
office 18. e-mail: alita-travel@narod.ru

Please use our service. Manager Mr.Anton Bodrov.
------------------------------------------------
Moscow to Minneapolis
Flight 1 Sunday, December 30, 2007

Departure: 08:45 Moscow, Russia - Sheremetyevo International, terminal 2
Arrival: 10:40 Amsterdam, Netherlands - Schiphol
Airline: KLM Royal Dutch Airlines KL3105
Aircraft: Airbus Industrie A321
Change of plane required. Time between flights = 2:40

Flight 2 Sunday, December 30, 2007

Departure: 13:20 Amsterdam, Netherlands - Schiphol
Arrival: 15:35 Minneapolis, USA - St Paul International, terminal L
Airline: KLM Royal Dutch Airlines KL6045
Aircraft: Airbus Industrie A330-300

Minneapolis to Moscow
Flight 1 Sunday, March 30, 2008

Departure: 19:00 Minneapolis, USA - St Paul International, terminal L
Arrival: 10:15 +1 day(s) Amsterdam, Netherlands - Schiphol
Airline: KLM Royal Dutch Airlines KL6046
Aircraft: Airbus Industrie A330-300
Change of plane required. Time between flights = 1:50

Flight 2 Monday, March 31, 2008

Departure: 12:05 Amsterdam, Netherlands - Schiphol
Arrival: 17:25 Moscow, Russia - Sheremetyevo International, terminal 2
Airline: KLM Royal Dutch Airlines KL905
Aircraft: Boeing 737-300

Price: USD 1290.00+ Round trip tickets.Eco.class.
-------------------------------------------------

I passed all tests and everything and all papers are ready. I will pass my final interview at the embassy this week and they will put all stamps in my documents and I will come to see you! I can't say I'm too much nervous. I know you are waiting for me and I hope you will tell me everything about your country and show me some nice places over there. I will travel eco class, I hope my flight will be OK. I will be able to stay over there during three months and then I can prolong my visa or change my status. I will have a work visa and I hope everything will works out! I want to meet you and talk to you and get to know you better. I feel we will like each other, at least I hope so. If you decide you know me not well enough and want to be only friends with me I shall rent a room. But I hope you will like me!!!!!!!!!! I have a good feeling about it! As I wrote you I will come later this week and I will stay here for several days. So now I have to make final arrangements with my documents. I told you I passed all tests, I have all documents I need to get a job and everything. Please try to help me to finish my arrangements. And I need to pay for this flight. People from embassy must be sure that I am not going to stay illegally, so I need to buy roundtrip tickets (with returning date). I wanted to ask you about electronic tickets but they tell that I can't use because it is their businees to arrange all travel details and they have some extra money from all the things, you see it is just business.I think that you will be able to help me because I don't know anybody here and only you are my hope now, I think everything in your hands and I believe that you will not leave me here alone.please borrow some money. I am sure I will be able to return all your money back after a few weeks, I will get salary and I will collect the sum I own from you. To be fair I am not sure I know what to say because I hate to ask but now I have no different way, you see. Please help me it is only money and much more important if we will meet in person I will do my best, you won`t be disappoined. I see that it sounds a little crazy but I can't believe that in the worst case I have to return home,they all will laugh at me.I think it rests with you to decide and I feel that you will help me because you are kind. I have about 400 US dollars yet and I think I need about 900 US dollars from your side with all travel needs and living here till my flight! (I had 1200 dollars, but flight from Tyumen, opening visa, medical insurance and all travel needs costed about 800 dollars). For truth I didn`t expect I will need to buy roundtrip tickets, but now I see that its a very strict rule. This is my full name used in all official documents. They said this is all info you need. But please for any case write down more info. The address where I'm staying in Moscow is Moscow, Grina 11. I rent a small room In an apartment of an old lady here, it's cheaper then hotel.The address of the closest Western Union (or MoneyGram) here is:
RAIFFEISENBANK
GRINA ST 11
MOSCOW 117216
I have some money but it's not enough to complete my trip. Please send me 900 US dollars and I will complete my trip! After it please write me all details about the transfer -
your FULL NAME and Money Transfer Control Number!!
------------------------------------------------------------
I will call you as soon as I receive it.
When I receive the money I will pay for my trip and only then the embassy will put all final stamps on my documents. I've bought you few souvenirs with Russian attributes!!! I'm sure you will like them! If you need something more please let me know, they are not expensive. Also I bought two boxes of Russian chocolate! I hope so much when I come to you we will like each other! You are already very special to me! Please when I come to you tell me more about you and your country! I will listen to everything you tell me and I will do everything you tell me! I trust you really much! I hope you will not do something to hurt my feelings.... I think you are really good man. I will never do anything to hurt yours!!! By statistics Moscow is the second most expensive city in the world after Tokyo... everything is so expensive here... and I have to pay for my rent and food and buy tickets.. please help me.. Sorry if I missed something or didn't comment please let me know I was so busy with with all preparations!!!!

Daria with great hope and many kisses!

Please send it today by Western Union or Money Gram I will write you details:
------------------------------------------------------------

Send it to
Russia, Moscow, Daria Polyanina!!!!
.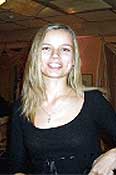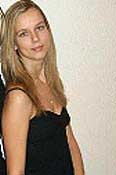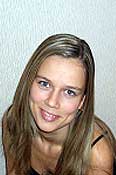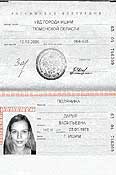 ---
Ekaterina Loginowa Zima Russia
I am a single male young american, and was contacted by this person recently. THey contacted me through the website Hornymatches.com . I had a profile on there i forgot about years ago. The person had to pay something to get my direct email address. That website only allows paying customers to contact each other. Several letters were sent back and forth every day. I found this blacklist even before they asked me for money. On the updates I found a similar name 'Ekaterina Koryukowa' posted about a week before i was contacted. THe letters were the same! THis is the same scam artist. By the time they asked for money I already knew and did not respond back anymore. Here are the letters in chronological order.

I saw these same letters on this website, that's how I knew it was a scam, THANKS:
Letters:
1st Letter:

From:

Helen (rollandbradyfw@gmail.com)

Sent:
Sun 12/09/07 5:11 AM

Hi!!!! I`m a lovely 26 years old girl!!
Pls look at my photos, I hope you will like it! I have more photos, so if you are interesting in knowing me better I will send you more pics and will write you more about myself! By the way, I hope you are not mind that I currently live in russia but I will travel abroad soon for work. I`m afraid to be alone in a different country and want to find someone. I don`t have a boyfriend so I usually feel lonely in the evenings. I will wait for your answer hoping we could be interesting to each other!!! Impatiently waiting for your answer! I am writing from my friend's email address, so please make sure you do not reply directly to this email. Email me at cspecialjkc@yahoo.co.uk only.
if you don't use my personal email address then I won't be able to read your reply and write you back. So it is very important that you get it right. Ok, I guess it is now your turn. Hope to hear from you today. Bye!!
ps: i got your email from adult dating website HornyMatches.

2nd letter: DIFFERENT EMAIL: Ekaterina Loginowa (strigen@yahoo.com)

Hi dear! Thank's a lot for your answer!only too short one,I am sorry that I couldn't reply earlier,just any mistunderstanding with my add,you know I am going to work abrod( I am nurse)and I use help of agency because it is impossible to get job and work visa without it and they created my ad and mixed my names and pictures.and now I got my personal address and I want to be sure that you got my letter and just want to meet me.if you like my picture and just my spirit please tell me more about your life ,your dreams and so on,and be ready to get my long letters ,I like to write long letter when I feel well,when I am in bad mood I like to keep silence. I guess you are astonished to get my letter but to be fair I astonished myslef because I do it first time. I'm not sure what could I write for the first time, I'm sending my photo so you can remember who I am.I have many photos, sorry I don't have any professional ones, just
usual photos. I'm looking forward to visiting your beautiful country and I would like to find a man over there who will be interested in meeting me! I'm looking for a friend, lover or maybe even something serious...I'm a free bird now, I don't have a boyfriend and I'm open to anything!!! I would like to have a serious relationship although I don't know if that's possible in internet so I'm looking just for a good man who can show me over there and....... we will see!!!!!!!! I hope you will like my next pics, I like yoga and swimming! I'm 26 years old. I'm not tall. My height is 5.5 I hope it's OK with you and I will receive an answer from you! I'm responding from my private email address.Please use this one! I hope I'm your type of girl, I'm not sure you like Slavic appearance!! I hope so! OK, I will wait for your answer. When I hear back from you I will
write more things about myself and send more pics! My real name is Ekaterina,just Kat for my friends! you know I live in Russia! Siberia,town Zima.it is very cold here now!


3rd letter:

Kat here again!!!!!!! Thank you for reply and kind words!!!I sent my letter to you yestarday and see that somethoing was wrong with picture again and I do hope that this time it will be o.k.
Well,I think I will tell you about myself I want you to know all about me and my life I don't want
to bring any surprices.I want you to be sure that you really want to meet me.I think that in principle I am usual girl.I think I should tell you about my interests, tastes and hobbies.you know that my real name is Ekateirina and you know I am 26 years old. My body sizes are 89 - 59 -90, I tried to translate it and I have such result I have 34' breast--21' waist--35' hips. My weight is 100 pounds.if it sounds wrong it means I have done wrong translate. I have enough long blonde hair and real blue and green eyes(mixed),I know that many women abroad
have a possibilty to improve faces and bodies,and they look so beautiful in films,but it is impossible here we live so far from civilazation.and I think that kind smart heart is very important too.I have one sister ,She has different father and it is great problem because we have only two rooms flat.and we have a dog also,very small one.and cat ,she is so funny!!!my own father left mom many years ago.I don't smoke,I tried to smoke when I was younger.
I was so silly to think that I look cool. I try to care of my body and face.I know that it is all I have now I am not a little girl and I know that at first almost all men look at body ,legs and face.and only later the soul. God created men such persons.and I think that sex is very important part of human life and if the partner is good lover it is possible to get so great
pleasure .and I think that women must have pretty body to make the man happy , for women it is very important because she has to be very pretty to meet really nice and kind man I think so,I think that he has to feel joy to see his woman in the morning in the bed because usually it is enough ugly show! and I do hope you will like my body and the soul of course,because I care a lot ,of course i can't visit very expensive salons for rich women but I use wild flowers and my grandmom can use forrest's flowers to make my skin like small babies have,well i think it is enough about it.Sorry if I am not modest but I repeat I want you to know all about me. you should know I live in Russia,Siberia,town Zima,it is near big enough city Irkutsk, home 23 - flat 49.so far from hollywood(joke).and be kind please tell me something about you ,your life,free time and so on.What job do you have?And I do hope you don't drink alot???!!!! I don't mind the men smoke but I hate hard drinkers,usually they can't make even love because of too weak...
I know because many of my friends have husbands's alcogholiks and dear I need to know the name of nearest inter airport near your town if we want to meet each other.Please give me all the info about it.tell me the name of your town and I will find out on the map where is it!!!
Well,I have to stop or I will write without ending.see you later ,Kat and again please don't worry
if there is not my answer,you know sometimes I have not time or just can't visit cyber cafe to send next letter.Just wait for me and I will answer,just crazy time before my leaving. p.s.I have pictures to send and i will send all I have but I think that one real meeting is better than thousand pictures or words .


4th letter:

hello dear ,thank you for your kind and long letter,and of course thank you for compliments you know it is always nice to hear. and thank you for pic.I liked so much,I would like to see more.
It seems to me now I know you better.Now just have a few minutes and just want to let you know that I am O.K. and just want to send some more pictures I like to take pictures!!!and I want to be sure that you like my pictures,it is hard enough to send many pictures for one time and I prefer to send all I have,it takes time because not very modern computers here,I am not sure how it works but the manager tells that it is the better to send pictures many times.
I will send you few more pics of myself...and I think that I will leave my town nearest days and I will travel to moscow and from moscow to your airport and please confirm the name of airport near your town ,you see I have many difficultes with internet connection and I am afraid to make any mistake! and I have to be sure that you want to meet me because I am so much afraid to be alone in foreign city for a half of the year,you know I will work and you should know that I am nurse here in hospital and I like my job very much. I think I didn't write you I'm a nurse. And I'm going to get a special work visa for nurses and come to your country and work there for at least 6 months!!! I like my job so much!!!!! I like to help people! I'm not sure for what kind of relationship I'm looking for, I'm open to anything , it's not easy to communicate by writing emails only! Although I feel something special about you.I want to tell you about things I like:I like to make barbecue and I so much want to have my own home with fireplace. usually I make very tasty ones and in principle I like to cook and it is not problem for me to cook something tasty. I have never been married and I have not any children.I have not boyfriend now because I didn't meet the man of my dream till now ! wow.can't wait to meet you in person and dream about our first meeting,I think I am a little silly to be so excited but it is just my nature and I always want to get any adventures I think I am brave enough to barrier all the problems and I so much want to try to work abroad.
P.S.!!!you know I think that good sex is quite important for successful relationship.I send a few new pictures and do hope you like them! it is my town,river where we like to swimm,and my grandmom home,it is about 40 km from my twon or one hour by bus to travel.and just me .wow,I have to run,to much to do today.
p.p.s.and much more I would like to meet just kind man because it is very hard to find kind man in modern world! Kat with love.

5th letter:

Hi,Hi,Hi my love,can you believe I am in Moscow.!!!!!!!!!!I do hope you got my last letter and know that I left my town to travel to Moscow and you see I am here. Yes,I am here..I am here faster than I thought.It takes only a few hours to travel by plane.the girls from agency met me in Sheremethevo inter Moscow Airport .and I have rent room near undergraund and I live with old lady,she is so kind and she tells that I have to be careful because of many crazy people here in mosocw.Moscow airport is so great one,I thought I could lose there.in airport I have had visit to doctor from consulate ,it is the law and I am free of diseases and I have not any problem with health,he has told that I have to eat more fruits and meat because I am too thin,I think he just joked.you can't imagine how great Moscow is and they tell it takes a few hours to travel from one end to other. what a great city it is. I have no words to say.and I will book nearest flight.and if you can't meet me it is not problem ,I will ask people from agency to meet me and to get to get rent room ,it is their business and I paid for it.and later we will meet,right???or if you have not time to meet me but you want to be in airport I can wait in airport I have a lot of time! you see too many problems on my poor head.I am afraid to make any mistake. I am sure we will meet very soon and it gives me a lot of energy,it is seems to me that my dream is getting closer,to be fair I am tired a little but it is not problem I will be full of the energy in a few hours and I want to work and I am ready to meet any difficultes because I know that easy life is possible in films only.and you know I am not afraid to work and I have goal and I have worked all my life I am not princess and I don't wait for any wonders ,if only you?!?!?! Well,I will close this letter ,please reply as soon as possible! see you soon! kiss from moscow!!!!!!! Kat with love. P.S and please don't look at diferent girls I am the best (joke)!!!!!!!!!!!!!! I promise ,when we
meet you will see that I tell the truth.you can't imagine my condition,everything is mixed in my head,fears,joy,hopes,dreams,wow,I am getting crazy!!??!?!??!?kiss again and do hope everythig is going well with you and you want to meet me like I want ! and I would like to say that I am so happy that now I have lovely friend and I feel better to know that we will meet so soon. P.S.I am dreaming about our first night and I have so many different pictures in my head,I will not discraibe them now,let it be my secret!!!and dear as soon as I get all the info from agency and consulate I will resend to you and they tell it takes time and maybe tomorrow I will get it, and please don't miss me i am very busy and may just have not time to visit cyber cafe to send new letter,please don't worry and don't miss me I will kiss you in person soon!and please tell me if I will arrive somedays 21,22 or 23d december ,I will know eactly tomorrow, and I know that it is holiday there will me disturb you a lot???or you are are ready to meet me???
and I have a few pictures I couldn't send all I have and they are with me on the disk and I want to send to you.

6th letter: THIS ONE ASKS FOR THE MONEY

my dear I have got info from agency and resend to you.

© Travel Agency : Great Cruise & Tour Services. From: contact manager Natasha Poutinova <tourtravel_07@list.ru> to <strigen@yahoo.com>

TRAVEL INFO : Ekaterina Loginowa - private tour.(work visa) Russian-English variants.ENGLISH SPEAKING GUIDE

Travel dates for: Ms.Ekaterina Loginowa

Please label the inside and outside of each piece of baggage to be checked in with your name and where possible your address. Suitable baggage labels and stickers are available free of charge. In advance of your journey. please note the current free baggage allowance included in your ticket price. You can find this information in the internet or via your Airline contact person. In case you booked a special fare please note that it can be subject to restrictions. Travel Abroad: When preparing to travel abroad for less than 5 months, it is important to ensure entry to another country . Depending on the country to be visited and the student's nationality, it may be necessary to apply for a visitor visa.The student must have: a valid passport or travel document, valid visa . Furthermore, page 4 must be signed by the RO. No special permission is needed, but it is important to have a valid passport,valid visa and all travel documents. Thank you for your booking and have a pleasant journey. Kind regards.Travel Agency : Great Cruise & Tour Services is a licensed and officially registered travel agency.
phone: 7 (495) 421-8441, fax: 7 (495) 421-8441. Moscow, ID 83843
Contact - <tourtravel_07@list.ru> Our goal is to provide quality services for group and individual travelers.
Please use our service .Managers: Ms.Petrova Masha. Ms.Uvarova .
The nearest possible flight is - Wednesday 26 December.From Moscow Sheremetyevo Inter Airport.
Price: foreign passport,visa,tax,consulate fee,ticket Eco.class.USD 1290.00+
This reservation will be automatically cancelled if the order is not purchased until December 26,
2007. you see I am after visit to consulate and agency and I am so happy to say that we will meet in a few days!!!! I am really lucky girl to meet you.Honey the thing is that I booked nearest possible flight .I need only your help. there is only a small problem but I am sure we will be able to solve.I wanted to ask you to help me to pay for tickets but they tell that I can't use your help or ask you about sending me tickets because I have permission to use the help of agency only because they do all travel things and it is their business to arrange all travel things for my jorney,it is the law.and it is not possible to get work visa without help of agency,too strong laws. I was sure that my mom will help me becasue she promised but now she sent letter that it is possible only in a few months or so because of family problems.and she can't send transfer now.I was in the bank to try to ask them about loan but they tell I have to have something to stay them and I have nothing to stay because I have only a few dress and things,some perfume and it is all I have,and small gift for you from russia with love.and I think it is not great problem for you to help me.I even think that maybe it will give you the pleasure to help me because you are my knight,right? after all payments here and travel by plane I have about 350$ my own money and I need about 950$ from your side,because I have to pay for ticket and a few thigs yet,and I have to pay in advance about 1290$ and if the tickets will cost less i will get some money back. when we meet I will return this sum and some extra money because to send thransfer costs money too.I have to be sure that I will be able to book it or I will lose all the money I gave them in advance.I'm not going to ask one more time for your help,you see I am in hard situation.I will be waiting for your answer .I know it sounds like I am pooroutsider but you see I have not time or somebody to ask about help,you know my mom gave me all that we with mom and sisters could collect for my travel.I hate to ask but now I don't have any other choice.I believe you I have done almost all here and now I need some help from you,please help me to leave Moscow and it is all I ask now and you know I am full of the love to share with you. Kiss you, counting days and minutes before our meeting.you know it is only money ,and I think that it is not too hard for you to help me ,you see I have such chance only once in my life.I know you are kind man and I do hope you will be able to help me.I promise I will return all the money .and I will earn money because I am ready to work as hard as possible! Million Kisses, Your poor Kat you know my rent address here is Russia, Moscow, Pushkina Street,home 143 flat 28. Remember that my full name is Loginowa (last name) Ekaterina (first name) it is right writting in English, and you should put it on western union list and you can choice any bank in moscow,they tell it is international service and I can get money in any bank of moscow. they tell I can get only western union transfer because I have not any bank accounts in moscow and I have only passport and it is enough to get it! P.S. I am not sure I should tell this but I want to let you know that if you don't like I will not bother you and it is only your choice to spend time with me I know you may be too busy,and in any case I will return money back .you know I will have rent room ,job and I want to say that you don't worry that I want to use you just for my goals.and I am sure that when we meet we will not regret about it,promise,and I hate people who imagined so many silly rules and laws.and I have only small suitcase with me.and I dream about our first meeting,our first night and I have some sexy night dress with me! and I think that now everything depends on you my hope and I will check my mail all day and all night because i can't sleep if I am not sure that everything is all right and you can help,please dear don't leave me alone i have done so much and I am almost near you. and I can stay more than six months,I can stay longer it is possible if we fall in love and going to marry.But I think we need time to learn each other. they tell in the bank you should send me transfer number and I will be able to get transfer then.

Two more short letters then followed begging for money and for the first time sounded personal. These people are too damn lazy to be successful at stealing.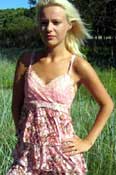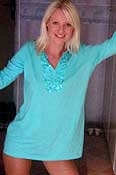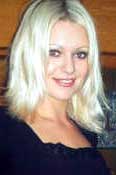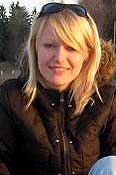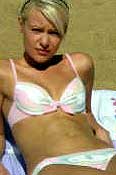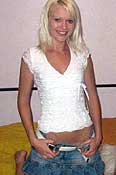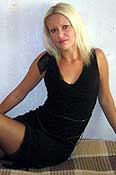 ---
Hi,

I have never considered looking abroad for marriage, and so I was surprised that when I was recently registered on the match.com website in Belgium (where I live) looking for friendship with people in my own mid-thirties age range within 80kms of my town Wavre, I suddenly became attractive to women in the East. At the end of November, I received two separate messages through this site from two women, who claimed to have seen and liked my profile. I played along for several weeks, exchanging messages with these 'women', and it has been a great eye-opener. I have a relative who is happily married to a Ukrainian woman, but who had a couple of bad experieinces with other East European women before meeting his delightful wife (who is now a fully integrated part of our family), so I knew already of the sort of things that happen - which added to my suspicions.

I assumed from the start that attempted scams were in progress. The first girl, Elena Rybacova, wrote to me in English despite that the profile that she claimed to have liked was in French - suspicious to begin with. Apparently, she is 27 years old, lives in Yoshkay-Ola, and paints herself as the 'typical yet mythical' traditional housewife type that your web site refers to. I exchanged a few mails with 'Elena', and after a couple of weeks she declared herself to be in love with me and wanted to visit me. Knowing the standard advice about this, I suggested I travel to Yoshkay-Ola, but no - it is important that Elena sees where she will live. She also tested my loyalty, saying that her parents where worried because Russian woman often get conned into going to the West and are forced into prostition, but that she didn't believe I was "like that".

She claimed to have been to a travel agency and got information on what she needed in order to visit me, including a tourist visa, passport, trip to Moscow and stay 5-6 days waiting for paperwork to be prepared. Her parents and employer were generously providing some, but she needed me to make up the balance - conveniently converted into a nice, round 500 Euros, which I could send by Western Union. I tested this, suggesting that I'd heard negative things about Western Union and that it would be safer to transfer money directly to her bank account. Elena doesn't have a bank account, but her best friend Svetlana, would happily let me transfer the money to her and pass it on - giving bank account details in a Russian bank via another bank in the US. Why on earth would the transaction need to go via the US?!

A few of Elena's messages are at the base of this e-mail, you will notice from the formats and wording that they seem to have been fed through online translators rather than be the result of somebody whose English is poor. I haven't had time to browse all 500+ pages of your archive, but a quick search on the web shows that Elena is well known for all the wrong reasons. Despite your suggestions, it is not easy to report this fraud - Western Union's web site does not want to accept my message highlighting the fraud, and Match.com seem to be disinterested in the abuse of their site. They claim to vet every profile before it is published, and the same for all changes made to an existing profile, yet they seem to have no issue with allowing people to sign up to their site claiming to be in a European city whilst stating in their profile description that they're in other countries. They don't consider that suspicious until somebody actually reports it as a fraud. As nobody else seems interested, I took great pleasure in sending "Elena" an e-mail saying simply "Gotcha!" with a link to a web site listing "her" various identities and e-mail addresses.

Letters:

De : Elena (Rybakova_kiss@yahoo.com)
Envoyé : lun. 03/12/07 12:49
Répondre à : Elena (Rybakova_kiss@yahoo.com)

Hi my dear Wayne!
Now I sit in the Internet of cafe with a cup of coffee in a hand, is very glad to answer your letter.
All this is very difficult and unexpected for me to have acquaintance through the Internet, but nevertheless I should admit, that it is very original and interesting to have acquaintance to you Wayne! My last letter contained a lot of information concerning me directly. I shall hope, that you have understood, to which majority of a part I have written to you in last letter. It is very important for us, that we could understand each other. We occur from two various cultures, but anyway we should To study to understand each other. Understanding - a pledge of dialogue!
I want to tell to you, that I am usual, I can easy find common language with people. I always to try to touch understanding to all things. A complex of life And all people, also various. Very important in dialogue with each person to show respect and attention. Thank for your picture, I am very glad to see you, you attractive the man. Wayne You send by e-mail of means for me, that I also was interesting to you. You Present you, it - is a lot of questions, and I would like to ask them In messages, I hope, what you will allow me answers to them - well? You For me the good person, and on it for me it is important to know Your opinion concerning some things. My most dear friend, I would like to tell to you about my family. I should speak you about my family anyway. Family Defines the status of the person in a society. On essence The person this essence, social and for this reason family can Anyway to influence formation of the person. I Want to tell to you, that I have the big family also. It - my mum Nina, mine daddy Anton also. On trades my mum - the tutor in a kindergarten, and mine the daddy The driver of the automobile. Also I want to tell you, that I live with my family in one apartment. We have our apartment from 2 rooms. It - the usual standard Apartment. Here only some people presume
To itself to have the big house. I am pleased, that we live in the world. From the earliest childhood my parents have learned us only good. My people of fair of parents and they deserve respect. Also I want to tell, that I consulted to my parents about Consider my familiar with you through the Internet, they have Appreciated it as is positive, because they care of my future life
Rate. My parents would like it, I have happy life, and would like That I shall find mine mann. As I have told to you earlier, I never was Married. My parents, already elderly and they are poorly familiar with the Internet. I also am poorly familiar with the Internet. But I shall hope, it anyway
In my life I meet good the man. My mum worries about me. She knows, that my last years were not successful, and now speaks me, that I was more cautious in a choice of the man for creation of family. Love, love, love. Sometimes the love does with us such strange things!
I am going to find serious attitudes as I to you have told it in the letter. I am very romantic person. But probably all women dream to reach Acquainted with the good person with beautiful romantic! While I have such person not executed In life to whom I would decide to give independently and life. But me it would be desirable to find such person. I think, that for the woman the main thing to have in life - not Career, but strong family and the favourite person
Its party always to care. I only believe in love, and I think, that it - very valuable thing which should be protected. Tell to me please, about your dream of real second half In life? I am sorry Wayne to ask you, to discuss such frank thing With the person whom you know some days. But it is interesting for I to know it in you. On easier note... Small casual things which make me. The good mood, fidelity and honesty are very important...For me it is necessary, that around of me there to be cleanliness and the order, me Are frequently employed, cleaning. Also for me to like to be prepared to a Food, various tasty things. I have shortly written to you my prospects on Life... The Hope it was not boring... You can lift your themes for conversation.. I with pleasure shall support them if I have not considered their too offensive... I hope, that you understand...It - pleasure to know you!
I shall wait for your e-mail.
Sincerely.
Yours Elena!


De : Elena (Rybakova_kiss@yahoo.com)
Envoyé : dim. 16/12/07 19:52
Répondre à : Elena (Rybakova_kiss@yahoo.com)

Hello my dearest Wayne!
I want to say to you that as usual and usual, happy so much from your answer on my last e-mail!!! I think about you all days. I so wait for your warm messages for me Wayne , I want to say to you that now I cann't without you and your so feelings emails my Wayne . You e-mails are so important for me, it are a part of my life, it are a source of my pleasure to my life, I want to say to you that the occurrence of you Wayne. is a beterest part of my lonely life now, your messages give me a great happiness and pleasure in my life Wayne . Believe me , that I speak this my words with my sincere care to you, with my respect for you. Also I want to emphasize that I thought about our feelings to you my Wayne , I have come to a conclusion that we are created for each other my loved. In last night I didn't sleep well, I couldn't do it because I thought about us my Wayne , about our acquaintance on Intermet, about your
warm messages, and in basically about you my Wayne ! I thought about all my Wayne , I want to say to you that I cann't without you my , I want to say to you that I have fallen in love in you my Wayne , yes. I love you my dearest Wayne ! It has taken place so quickly and suddenly, I didn't to expect it my darling, it's so sensual for me my Wayne , I cann't without . I LOVE YOU, DARLING!="Ya tebya lyublyu!" I feel to you the greatest feeling on ground, it's my love to you my dear. I certainly understand, that it is very big and big words. My feelings to you make sense! During our correspondence with you I can tell you, that we now have some features in ours relations. When I to speak you, that I love you, under these words I understand the big sense! I do not want to rush and shout about it as blind and naive The woman. I should tell, that to speak about love on 100 percents The meeting in the person is necessary for us. You agree with me, My Wayne ? I think, that if we aoai to have some time to live together we shall understand much In our relations and only shall be then ready to accept serious and responsible steps In life! I do not want you to frighten of such big words about love. I think, that you will understand about what I you to speak. That is why I want to allocate in our letters
Meeting in the person in the future. I think, what youu will allow to name to me you my love? I the woman With understanding to concern to life. Let it will be such love at a great distance,
But this unusual feeling which at me now in heart does not give me rest and I anyhow Should you speak it. You have the big shock from my words? From your messages, I see that we aren't indifferent to each other Wayne , I hope that you will agree with me my Wayne , is it for true? I hope that you feel to me such great feelings to me my Wayne . Also in last night I was asked to God, I thank him that we found each other my Wayne , I closed my eyes and have seen the God's presence. He saw on me and I saw on him, he said me that I will happiest woman, because I found you, you are my future man Wayne . Also in the eyes of God that he cried, I think that he is very haappy for us my Wayne . I cried too Wayne , because it's so happiness for us that we can be together soon, that we can to have a normal family, I so want it my Wayne , because I cann't to be one my Wayne , the basic part of my girlfriends are married for a long time, they asked me all time before our acquaintance with you about that why I couldn't to find a man, on their questions I couldn't answred, but I said them that I want it
very much, but I cann't to begin any close feelings with any man because of my emRestaurantrassment. I am felling emRestaurantrassed girl, I said about you in my last e-mails my Wayne . But I want to say to you that I feel about you not emRestaurantrassment my Wayne , I feel to you all my love to you! By the way I want to say to you that I said about my love feelings to my parents. My parents said me that they are very happy for us my darling. In the eyes of my mom and my dad I saw a great happiness for me and for you together my
Wayne . They said that they hope that I did a right choice in my life and they hope that we will happy together my love, also they said me that where we with you will live together. I answered
them that I want to live with you in your country my darling, they asked me about that they will miss me very much, but since other side they understand that it will be better that we with you Wayne .. will live in to your country because they understand that now in Russia is difficult live situation. They said you a their warm GREETINGS to you and they wish us, my Wayne , our future family happiness and great mutual love my Wayne . Also my girlfriend Elena said me that they guessed about that we with you will have a love feelings since our of acquaintance to you my Wayne . They are very happy about us my dear, they said that you will a good boyfriend for me my Wayne , and I agreed with them on 100 percent!!! Also Maria said you a hot friend HELLO and they will hope that we will together with you Wayne . My darling, I am so
happy for us my dear Wayne . I want to say to you that I love you very much, my relatives and my friends are very happy for us very much. Also my dear Wayne , I want ask you a main question, I think that it will so fairly since my side my darling. Do you have or do you write with any another women my Wayne ??? It's so important for me my Wayne , I hope that you will understand me, because I love you and I don't want that you write with other women. I want to
say to you that I don't write with any other men except for you my Wayne . I don't want an other man, because I love you! But more of all I don't want that any other woman will try to steal you from me my love Wayne !!! I say you about it very seriously my Wayne ! It will so pity for me if you are having or writing with an other woman my dear , and deceive me in our relations, please, say me, Wayne , do you write with an other women? We must trust each
other in this, ok my darling? Of courses, my darling may be you will ask me about my job when I will far from Russia. Of course, I will miss my job, about my work collegues, yes, I will miss about their, but you can see that I gave back all personal time to my job, I don't have a free time never there. I think that if I found my love and my future man, I must change my personal life in the party you my dear,\ because I am a woman and I must have my family life as an other womans do it. Realy my Wayne ? I think that my collegues in our Energosbyt will miss me too, but we willn't forget about each other too, I will can to send emails from your country them too. My dear, how you see on this? I want to say to you that I miss you very much, and I want to say to you that you became on the first plan in my life than my work. I love you Wayne and I cann't without you my darling, and I decided that I must near with you my Wayne . It's so necessary for me my Wayne . I so love you Wayne ! By the way I will try to learn my dear about the necessary documents for my future coming to you my Wayne , as I know from my girlfriend , I will need in the foreign passport and visa too, I will try learn about it in near future time. My darling, I hope that you have a greatdesire of our meeting my love. I
so want it my love, I love you and I miss you badly Wayne . I will wait for your mutual warmth emails. As usual, warmth greetings from ME, my family to you.

All my warmth kisses, Elena!!!!


De : Elena (Rybakova_kiss@yahoo.com)
Envoyé : ven. 28/12/07 23:23
Répondre à : Elena (Rybakova_kiss@yahoo.com)

Hello my love Wayne! I am very happy to receive your letter today. I waited very much today to write to you as soon as possible. Also it was very interesting to me to receive your letter.
My dear I ask you to excuse me for that that I so for a long time to not write to you, is simple at us in city did not work the Internet of cafe and consequently I could not write to you. I hope that you to understand me and will forgive me.
My work today passes well enough. But I much I think of you. I right now test such pleasant feelings. When I began to write to you I did not think that I shall be to test similar feelings. With each other letter which I wrote to you I all more to appreciate our love.
I trust you. I in general think that the present love will consist of the following components. It:
1. A physical inclination. I to you have a physical inclination. YOU have to me a physical inclination?
2. Trust. I trust you completely. I know, that you the good person. I want to hope, that you trust me also. From the first letters I wanted, that between us there was a trust.
3. Understanding. I think that I understand yours the purposes in life. I know that you want. Both of us want to have family and to be happy. Our purposes coincide!
4. Feeling of the responsibility. I shall never cause you a pain. I shall be always true to you. I shall never deceive you. I would like, that you also never have offended me. I can give you a part of my heart and soul. If you might look in my heart you would understand, that my heart very pure and it is open for you. Please, do not deceive me ever and do not break my heart. OK? Today I have rather good news to us. I have set of the information and it will help us in our future life! My Wayne, I found time and I went in agency of travel and I spoke from ladies who very well explained all to me. Lady has told me at once, that it is complex enough process to receive the visa. There are some types of visas. She explained me, that if to take all things correctly it will be possible to have a meeting soon. I however shall not speak now about
terms, when I can receive all documents ready. So, I to you now shall tell that it is necessary for us to do to be together. To my affliction, I can not receive the visa in our city. To receive the visa to me it will be necessary to go to Moscow. Lady in agency explained me that in Russia the embassy of you country am present only in some cities. The city closest to me is Moscow. In other words I should go to Moscow to address in embassy of Belgium for the visa. I have already defined type of the visa which is necessary for me. As my first visiting will be short, I shall go probably in Belgium as the tourist and I shall receive the visa of the tourist. It for us now the best way. It will demand less time to receive the visa of the tourist and that the smaller quantity of money will be not less important to cost. This visa refers to as B-2 and she
is valid within 3 months after I shall arrive to you country. This visa will cost for me approximately 150 euro. Cost of the visa will include also various taxes. Except for my visa I shall require the passport. I have no my passport and consequently I should receive the passport. Wayne, you already know, that I did not travel outside of Russia and consequently I have no my passport. That I shall receive the passport to require in 100 euro. Lady also explained me that in Belgium will pass only healthy people. I think, that I quite healthy woman. I at work passed a medical board and to me have told that all is good. I healthy! But anyhow for embassy of Belgium I should pass Medical board. It will take from me additional 50 euro. Also it will be necessary for me to fill in the questionnaire. Registration of all my data and filling of questionnaires will demand 75 euro. As you already you see, it is necessary to take many
things to go in you country. I expected it. I and thought, that it will not be simple to visit Belgium. But I should tell that the meeting is more important. I am ready to take all things to arrive to Belgium. Obviously, all difficulties will be overcome by me in Moscow. By the way, I also thought of residing at Moscow. I should live in Moscow some time while my documents will not be ready. My loved, I should you tell, that I while precisely can not tell as will be soon ready my documents that I might arrive to Belgium. It will demand probably approximately 2-4 weeks before I can receive my visa and the passport. I want to tell to you, that I shall remain in Moscow approximately 5-6 days and then for a house I shall wait while my documents will not be ready. You understand about it? It accommodation costs will be additional. Yes, I think, that my trip will demand much money. We should take these steps anyhow. I want to tell you, that I already completely It is ready to go to Moscow and to take all things to our meeting. I promise you, that I shall be to give all my forces taking all things as it is possible soon. Loved, I do not think, that my first visiting to you will be long. I should anyhow to come back home. If things will go well between us I would like to change my visa and to remain with you for ever! What you think of it? My Wayne, now allow me to sum up my expenses to our meeting. So, my documents will take approximately 375 euro. My trip to Moscow will demand approximately 70-80 euro if I shall go by the train. These are 2400 kilometers and I think that it is the real price. Also I shall require money for residing. If really to estimate my opportunities, I can lift
only a part of money to pay my documents and residing. My daddy also knows about all expenses and daddy has told, that can give me 200 euro. Also to me should to pay 100 euro at work. It already 300 euro to our meeting. It already the most part! Wayne, I also want to tell you, that without your help I can not arrive to Belgium. I shall try certainly, but I am not sure. If to take into account cost of residing and also cost of all documents and expenses for movement on Moscow and to the Moscow, I think, that it will be necessary for me on the most minimal variant approximately 750 euro. It is much money for me. I am sure, that it is a lot of Money also for you. But it is the obvious and real prices and we should pay it. I would like, that we divided this cost. I want to tell you about it because I like to speak a thing directly at once. Certainly it is not so convenient for me to speak with you about money. Especially to ask you about the help, but I am compelled it to do. I think that it will be fair if we shall divide cost my documents and other expenses. I would like to ask you that you sent me approximately 450
euro. I want to tell, that probably there will be unplanned charges, but it will not be much. If you will help me of 500 euro I think, that it will be to take all things with documents enough. I certainly promise you, that I shall take economy. Believe me; I am able to count money and to save. Life in Russia of me has learned this. 500 euro it is many money. You will help with it, Wayne? I shall try to save even some money to my residing. I shall be compelled to live
in hotel in Moscow because I have no more place where I may I shall remain. I the strong woman and I shall find in myself forces to take all things to our happiness.
My Wayne, I shall hope very much, that you are capable to help me with money for documents and other expenses. I shall hope, that for you it there were good news to our meeting. I do not want that we were prevented by money. In our life Money plays the big role. But I do not want, that money put a barrier in our relations. Excuse me please, that I asked you about the help. I think that it is fair. Other question. How I can receive your money? Also it is necessary for
us to think of it. Once again, it is very a shame to me to ask you about the help. I shall probably one of the happiest women in the world if we shall unite soon our hearts. No, I to not rush very quickly!! I want to arrive to you and to live with you some time! We should have some time together to continue our relations further. I think that you understand all urgency of our meeting. I also should tell that I know some ways of transfer of money in other countries. When my daddy made a business trip to Bulgaria he sent us home some money and she used the western union. Also sometimes daddy sent us money through system ANELIK. You heard about it? Daddy speaks that if to send money to very big distance it is better to use the WESTERN UNION.
Probably also use ANELIK, but It probably more expensive way of transfer of money. I shall give you the address of our bank in city of Yoshkar-Ola. I can receive your money there. It will be necessary for you to specify the following information:
Name Elena
Surname Rybakova
Russia
City Yoshkar-Ola,
424039
I also should you speak, daddy gave me control number of translation. It was 10 figures I shall hope, that we shall take all things as it is possible soon. And when I to receive them to me it was necessary to write also whence to me daddy of them to send. Therefore I to ask you to write to me also your address the house as for me it will be necessary, in fact I should know where to me to go to you. I talked to my director and I shall have a vacation, that to visit Belgium. I can take all things here and now only it is necessary to solve a thing with money. I very much shall hope for you. I know, that you not materialistic the man and you will not regret money for our meeting. There are things on the order more important, than money. It is love and family for example and we should not forget about it. Well, I shall close now this letter. I shall wait from you good news soon. Take all things soon.
Only yours, Elena.


De : Elena (Rybakova_kiss@yahoo.com)
Envoyé : dim. 06/01/08 17:32
Répondre à : Elena (Rybakova_kiss@yahoo.com)

Hello my sweet prince Wayne!
I was very glad to receive your message. My loved Wayne I want you to please and inform that I with the big pleasure shall begin your wife. But before our wedding it is necessary for us to meet, spend with each other, For which we can more better learn each other to take pleasure in our love, to feel each other. My love Wayne I want to admit to you that practically after first your letter as soon as we have got acquainted, I have felt that you the one who will make me happy with whom I can and I want to connect the life. I for a long time present myself as our first meeting which I very much wait will look and Every day it is more and more and I worry more, because I feel that our meeting will take place soon. Whether not so??? I worry because at me earlier never such was. I never so whom did not love as has grown fond of you.
My love Wayne I is very grateful to destiny that she has connected me to you.Practically each time when I lie down to sleep, I present myself that you near to me, I present as perfectly we carry out night, and we fall asleep in gentle embraces each other.I hope that very soon my dreams become a reality. My sweet prince I want to send you not the big verse: In soul and ideas only you Only about you my dreams You light up life mine All heart I love you!!!
My prince Wayne I want to ask you to send me of money for ours with you meetings through
system of remittances the Western Union because I to not have the bank account.
My dear but if for you it will be better to send money for the bank account I can give you the bank account of my girlfriend. I with it spoke also she not against that that you sent money for me on its account. I allow to you its given accounts:
BENEFICIARY: DIMITROVA SVETLANA VLADIMIROVNA
YOSHKAR-OLA, RUSSIA

ACCOUNT NUMBER: 40817840400090009971

PAY THROUGH: BANK VTB24 (CLOSED JOINT-STOCK COMPANY)

SWIFT: CBGURUMMYHK
YOSHKAR-OLA BRANCH

VIA CORRESPONDENT ACCOUNT 04413603
DEUTSCHE BANK TRUST COMPANY AMERICAS, NEW YORK, USA.

SWIFT: BKTRUS33

Strongly, strongly I like, strong whole and I embrace.
Your future wife Elena.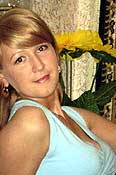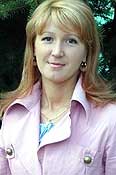 ---
Olga Pavlova Yoshkar-Ola Russia
Hi my is simon, I am 43 and divorced, I meet a Romania woman a few years ago and liked the values she had, but we split up after a year and so I thought that I would go down the road of finding myself an Eastern European woman and that is where it went wrong. I found a Russian woman on dating site and her profile read that she was staying in the uk so I contacted her to find out that she was only 30 miles down the road, great I thought. After 1 e-mail she asked for my e-mail address so I passed it on and we began to write to each other, I asked to meet as she was only 30 miles away but she kept delaying or making up excuse's as to way we couldn't meet and the next thing was she had to go back to Russia as her and her mum where buying an apartment.
We kept on writing to each other and in 1 e-mail she asked that when she came back to the uk could she stay with me. At 1st I said no and thought it was a scam(D'oh)We carried on writing she said she loved me and so on. I asked her when she would be coming back to the UK she said she had used up the money she had kept aside to come back on the purchase of the apartment and it would take her some time to get the money. Then she wrote saying she was trying to start a Business selling clothes from the UK but needed my address for shipping reasons, I wasn't happy with that as I thought I might get hit with a large bill for all these clothes so I offered her the money for the visa £180, she went to Moscow and got the visa, I asked how long it was for, she said 1 month. Then came the big one she didn't have the flight money and no one she knew could lead her it(D'oh) so could I lead her it as her visa was running out, so l did £520.
I sent these 2 amounts via Western Union as she had asked, after I had sent the money I didn't hear from her for 2 days and bells started ringing in my head and then she spoke to me on Yahoo messenger saying her mum had had a heart attack, and since then I have had nothing but excuse's as to why she can't get here, she said her mum is now ok. So I looked on the web and found a cheap flight for here as she said she had used some of the money, but she said she would wait and see, I have asked her for the money back and now she has repelled what money. I attach pictures of her and her e-mail's.

thanks simon
Letters:
Hello again my dear and favourite Simon. Yesterday brought to me many different efforts, I had to address much with papers, but now more and more or is less settled. It was necessary, and I at all had no time to receive a computer and to accept yours the letter. I think that you can forgive to me it, in fact I really could not influence it. Today some free day for me and I am glad to the sun behind a window. YES! Really behind a window the sun, even at that that in Russia already is available a snow, and negative temperature. It does not prevent to write to me to you the pleasant letter today. My dear Simon, really you have started to show some interest to me that that have started to ask my physical data and the location. Though I already spoke you it seems some things, but it will be pleasant to me to tell to you it again. I shall continue. The address which takes place to be is city Yoshkar-Ola, Mira str. 95 apt. 1 post code is 424032
It is that address on which you can send traditional letters and cards if want. My growth, approximately 172 sm. I do not know how many it in inches. My favourite music is qualitative pop music, some quiet rock music, also dancing music does not leave me indifferent. But at the same time I can listen to classical music, and country. It is valid very strange and simultaneously pleasantly that you found in newspaper some prophecy, probably for both of us. I do not trust in similar publishing houses, but I trust in your words, in fact is possible you have intentionally told to me it to look at my reaction. Only my assumption. And it is valid, my reaction is positive, I think that our relations could grow in huge love in which history yet was not before. I am romantic, and my ideas get me in depth of life sometimes. I do not require sympathy of other men because you are in my heart and the eternity will so proceed. And I know, that I do not need to worry, in fact I as am in your big and gentle heart, feeling it warmly and force which helps me to struggle with injustice of this world. And all pain that was earlier in my heart has left, because you have taken this place and when any more will not allow a pain and disappointment to return back. I cannot present the life in this world without your letters any more and without your smile. I want, that you have still sent me the photo where you smile to me, and let this smile will be only mine, I shall not begin it to share with anybody. And I shall kiss you on the answer that to you too it was very good. I dream of feeling your fingers on each centimeter of my body, to feel trembling and excitation. But we now do not need to be spoken about it, I want, that it was, when we shall meet, and now it is very difficult to me to think of it because it is difficult to dream of what on distance is selects many my forces. Recently I should be strong as there is no that shoulder on which I much could a support. Yes, really you could be my support. I have huge desire to speak with you online. I think that we can have chat today, do you? By the way my ID there is urfavouritedarling I shall wait for you some time if you wish to speak with me. I with impatience wait for your smile that my world became even more brightly and more warmly.
Your small and fine tsarina Olga.


My dear, Simon!
My passion and tenderness with you now during this moment. And you can feel a touch of my soul to your soul and feel too, as the wind gently touches your body. Yes, my dear Simon really my city is not the best, because of its reputations scam. But I can do nothing with it, I now here and think that you trust me. You are right, is valid as soon as I can have money for renewal of the visa that I can buy the ticket and fly in UK, to you my favourite and desired Simon. I was very glad chatting with you yesterday, it was valid a surprise for me. Lovely Simon, I wish to tell again to you a thing for western union. I learned a little about it. To send money for me to you it is necessary to come to branch western union and to fill papers, wash data which be required to you are: Olga Pavlova, Russia, republic Mariy-El, city Yoshkar-Ola. I shall take away it in the local bank located to the address of Vashskaya str. 8. After you will make transfer to you will give a confidential code (MTCN) this code it is necessary to give only in private conditions. I think that chat will be a good place to inform it. Warn me about when you will make all and fix time for chat. I shall be glad to speak with you again, my darling Simon. I always wait for your pleasant letters, and I wish to meet to you more likely.
I very much wish to meet you in UK, in your native city that we could test our happiness at last. I could meet you in Moscow and take off there a room in hotel for us a two, but it seems for me not the best choice, in fact for you it could be hard trip, in fact your work often occupies you. And anyhow I shall go in UK, and it is pleasant that you will help me with it. It will be our world of love in which our passion which will force night and fears to recede under influence of its magic candles will thaw. I hope for you that you have helped me to reach you Simon. I with impatience shall wait for your letter.
Yours and only yours Olga.

But dear, I wrote this city Silver End in the form, but to me have told that it is incorrect city. Dear Simon, tell to me exact data, which you filled those in form Western Union.
I tried some variants, but to me nevertheless spoke that it unsuccessfully. I think that you could scan that check which to you gave in Western Union, and to send me. I shall check mail tomorrow in the morning, and I shall go then to bank to try once again. Darling Simon, time at all does not need to write to you the big letter. Only I shall tell, that I love you and very much I miss!
Yours Olga.

Hello my dear Simon.
I have good news to you. I visited bank today and received that money. Now I shall go to agency of travel to issue a trip to Moscow, for reception of the visa. I shall write to you today more to express the feelings to you. And now: I love you Simon, you that for which I intended.
Yours Olga.

Hi, my sweet Simon!
My pleasure is great that I can even take a place in your ideas, and the most important, that I can be in your heart. My heart completely yours and always will be yours. To me from this sensation it becomes very pleasant in soul. And I feel any increase of mood since morning. My day today has passed very easily. In fact I have a positive emotional charge is your letter. It can and consists only of simple words, but in them it is so much heat and hope. Today I was in agency and made all necessary the contract, and tomorrow at midday I shall already go to Moscow. I shall arrive there at night, and I shall rent hotel to live there some time. I have collected some money for this purpose and also your money will help me to legalize papers and the visa. I think that I shall be in Moscow about 5-7 days. After that I expect to go home and to collect things then to send to you my desired Simon! You paint my day with the kindness, and to me again as in the childhood it would be desirable to jump easy on warm summer pools and to not think of all problems which waited for us at mature age. Today I wish to have a strong healthy dream. I think that it will open sides impossible and will pass in the world in which all probably and will not be a limit of imagination and there will be no interdictions of performance of this imagination. I hope to see you in the dream.
Darling Simon, I am glad that my dreams come true, and I think that your dreams will come true also! Here such at me today since morning the good mood which has helped me to live this day, and can also all the remained days. I very much hope for it.
I wish you fine evening and happy day.
Yours Olga.

Hello my dear Simon.
I am very glad to all that happens to me!!!
I am happy! Now I am in capital of our country in Moscow! I write to you from local the Internet of cafe. Moscow this fantastic place, I fall in love with it! But I know that I am am waited with a meeting with you, and that place under name Silver End, I aspire to it, to you my favourite Simon! I have arrived to Moscow still yesterday, but had no opportunity to write to you. Now I do it and is full of pleasure from it! Some news to you: today I gave the documents for consideration by embassy. I think that it will not keep me waiting long to receive the visa. I shall speak you about all news and changes. Darling Simon, you probably cannot imagine as I is glad that we at last meet! You really do me happy and similarly to the sun in the sky I shining by positive energy, and I wish to inform it up to you! Tell darling Simon, tell to me that you wish to meet me, tell to me that you love me and I shall become happier still in some times! Simon, you my prince to whom I am ready to give the heart. I will be assured that you to store it in a warm place, near the heart! I know that they will fight in a step each other. Now 7 pm, here again in Moscow fires light up, the night life begins. I shall not participate in it, I shall go to the hotel accommodation and to plan the tomorrow. I also shall wait for your letter tomorrow. Know that somewhere in huge Moscow about you you thinks elected Olga.
I love you Simon.
Yours Olga.

My dear Simon.
Today was hard day for me. I had many meetings with various people, also with my friend Konstantin. The theme for conversations with all was one, I spoke with Konstantin also about money to occupy a part of money from him. We had long conversation, and in the end he has suggested me to oversleep with him for this money!!! I did not expect such turn, and did not think that he will tell so! It was very opposite for hearing, believe Simon. Certainly I have given up him and have sent him on further. Now I do not know this person! I hope that I have correctly acted that did not take money from him, Simon in fact so? He wished to have sex with me for money! I never sold the body to anybody, and never I shall begin to do it in the future! Simon, you can see to what result my attempts to find this sum of money. I shall not try to do it once again to not court a trouble myself again. I can speak you some things only. You have told that can order to me the ticket for 542 euros, through British Airways. It not the best variant as I offer you more suitable. For 713 euros I shall buy that ticket in two ways. But on the expiration of the visa I shall not leave UK, I shall try to do the new visa together with you Simon. This all means that seven hundred euro you can return half of that sum. It means that mine the ticket will cost only 357 Euros. I could buy the ticket in one way, but it is not stipulated by the visa. I can buy the ticket only in two ways. Do you understand me dear? I ask you to think of it still as it is impossible to lose a lot of time. Tell to me tomorrow, whether you can help me with 713 and when I shall arrive that half will return to you. Tell to me the answer please as only you can help me now. My hope only on you. If you will help me on Thursday I should have this sum that in Friday to sit down aboard the plane and to fly to you in UK. My darling Simon, is impossible that our relations have failed because of material problems, try to solve it and I shall thank you all time! I love you and I hope!
Yours Olga.

Hello my dear Simon.
Today has not brought to me any happiness, it is usual grey day. I have had breakfast in the morning, have helped mum with cleaning and have gone on street to walk a little and to take a breath of fresh air. I have come into the Internet of cafe to check up mail. Unfortunately I did not see there your letter, but I hope that I shall receive it today nevertheless. I hope that our plans will be kept, and we shall meet soon. I wish our meeting as the small child. I wait for it with impatience, and always I think of our first meeting at the airport, in a hall of expectations. I think that I shall smile and on my face there will be a happiness when I see you as your hands are moved widely apart for embraces with me . Oh darling Simon if you knew mine tender feelings to you that probably you was happy also as I. Well, I shall not dream, I shall wait for your letter.
I hope that it will be today.
Yours Olga.

Hello my dear Simon.
I have excellent news to you. I received that money which you have sent me, but I could not write to you at once after that. I think that already tomorrow I shall go to Moscow to buy tickets. I shall give you the information on flight that you could take away me. Wait my dear Simon, I love you!
Yours forever Olga