Irina Kondratieva (Yasniy, Russian Federation)

I am a single, white American, 38 years old, employed as a computer operator and making about the median income where I live.

I have been corresponding with someone from 9/30/2006 to the present, 11/12/2006. On 9/22/2006, I was left a message at my profile on Yahoo! Personals' website including an email address(sunny_sii33@yahoo.com) at which I could leave a reply. I did so on 9/30/2006 and received the first response on 10/02/2006 from a different email address(sweetcherry6947@yahoo.com). The person immediately claimed to be in an isolated town in Russia(Yasniy) and sent a map of the area. Throughout the month of October in 2006, our
correspondence covered family, friends, relationships, travel, other interests, and many pictures. Almost immediately(in the first week) the person told of
their intentions to find a husband and have children, claiming to be willing to follow love anywhere it may lead. About a week apart(third and fourth weeks) I
received two letters that were somewhat the same yet I overlooked the similarities. The claim, of course, was that the person was in love with me and wanted to come to the US and be with me forever. At the beginning of the fifth week I was told of a surprise being planned and I got it on Saturday 11/04/2006. The person sent me a scanned copy of a visa, claimed to have all necessary documents and had made all the travel plans. Then the surprise, asking me to send money because there was no one else to help. I ended up with four requests to use Western Union services as follows:

11/04/2006 - $868 for the balance of a plane ticket from Moscow to the US, to be sent to Orsk, Russian Federation(this person supposedly already paid to
travel from Yasniy to Moscow).

11/08/2006 - $500 for flight insurance to be sent to Moscow.

11/10/2006 - $1000 for required travel money to enter the US, also to be sent to Moscow.

All requests were to be sent to the name of Irina Kondratieva. I was foolish enough to answer these requests by sending the money via Western Union but also decided I must investigate these claims with a suspicion I was being scammed. Sure enough, I discovered ample evidence and the scam was confirmed by the fourth request for money just today, 11/12/2006. I received a letter claiming carelessness, this person had been robbed and was aking for either $150 to go back home or another $1500 to continue forward and come be with me. I made a call to Western Union to report the fraudulent activity, notified the local police to make a report(though was told there was no crime committed in my county so they could do nothing), and filed reports on two websites - the Internet Crime Complaint Center(www.ic3.gov) and the Ministry of the Interior of Russia(eng.mvdrf.ru). I am now waiting in the hope that this scam will be pursued and I will have a chance to recoup my financial losses through prosecution of the criminal(s).

Initial response from my reply to a message on my
Yahoo! Personals profile(including full headers):

>From Irina Mon Oct 2 23:54:55 2006
X-Apparently-To: indydanaman@yahoo.com via
206.190.39.161; Tue, 03 Oct 2006 00:28:41 -0700
X-Originating-IP: [206.190.53.30]
Return-Path: <sweetcherry6947@yahoo.com>
Authentication-Results: mta216.mail.re2.yahoo.com
from=yahoo.com; domainkeys=pass (ok)
Received: from 206.190.53.30 (HELO
smtp105.plus.mail.re2.yahoo.com) (206.190.53.30) by
mta216.mail.re2.yahoo.com with SMTP; Tue, 03 Oct 2006
00:28:41 -0700
Received: (qmail 4893 invoked from network); 3 Oct
2006 07:28:41 -0000
DomainKey-Signature: a=rsa-sha1; q=dns; c=nofws;
s=s1024; d=yahoo.com;

Received: from unknown (HELO 127.0.0.1)
(looking?thrue@70.178.9.254 with plain) by
smtp105.plus.mail.re2.yahoo.com with SMTP; 3 Oct 2006
07:28:40 -0000
Date: Tue, 3 Oct 2006 10:54:55 +0400
From: "Irina" <sweetcherry6947@yahoo.com> View
Contact Details Add Mobile Alert
Yahoo! DomainKeys has confirmed that this message was
sent by yahoo.com. Learn more
X-Mailer: The Bat! (v3.65.03) Home
Reply-to: "Irina" <sweetcherry6947@yahoo.com>
X-Priority: 3
To: indydanaman@yahoo.com
Subject: Hello Dana
MIME-Version: 1.0
Content-Type: multipart/mixed;
boundary="=_NextPart_2rfkindysadvnqw3nerasdf"
Content-Length: 9837

How do you do Dana?

The reason I have written to you is that some days ago
I have received
a message from you
Dana. I thought that maybe it is a mistake but then I
have remembered
that I have a profile
on Yahoo Personals and have decided to write back to
you. Irina is my
real name and I would
like to know your Dana real name too, of course if you
want to
correspond with me!
I would not mind to hear from you more (smile). I send
my picture to
you. That is how I look
like in real life. May be you Dana could send me your
recent picture
too? How do you
think? I will be waiting for you reply. You can write
me right here.

Hope a new friend, Irina.


First letter asking for monetary assistance:

>From Irina Sat Nov 4 04:40:30 2006
X-Apparently-To: indydanaman@yahoo.com via
206.190.38.193; Sat, 04 Nov 2006 05:07:20 -0800
X-Originating-IP: [206.190.53.29]
Return-Path: <sweetcherry6947@yahoo.com>
Authentication-Results: mta131.mail.re2.yahoo.com
from=yahoo.com; domainkeys=pass (ok)
Received: from 206.190.53.29 (HELO
smtp104.plus.mail.re2.yahoo.com) (206.190.53.29) by
mta131.mail.re2.yahoo.com with SMTP; Sat, 04 Nov 2006
05:07:20 -0800
Received: (qmail 44559 invoked from network); 4 Nov
2006 13:07:20 -0000
DomainKey-Signature: a=rsa-sha1; q=dns; c=nofws;
s=s1024; d=yahoo.com;

Received: from unknown (HELO 127.0.0.1)
(looking_thrue@72.201.160.51 with plain) by
smtp104.plus.mail.re2.yahoo.com with SMTP; 4 Nov 2006
13:07:16 -0000
X-YMail-OSG:
l
Date: Sat, 4 Nov 2006 15:40:30 +0300
From: "Irina" <sweetcherry6947@yahoo.com> View
Contact Details Add Mobile Alert
Yahoo! DomainKeys has confirmed that this message was
sent by yahoo.com. Learn more
X-Mailer: The Bat! (v3.80.06) Professional
Reply-to: Irina <sweetcherry6947@yahoo.com>
X-Priority: 3 (Normal)
Message-ID: <12610057439.20061104154030@yahoo.com>
To: "Dana" <indydanaman@yahoo.com>
Subject: Do you imagine!!!
MIME-Version: 1.0
Content-Type: multipart/mixed;
boundary="----------F41631161DBD6BD"
Content-Length: 22264

Hi, my darling Dana!

Today is quite cold here again and how is there?

Today I've surprised a lot that our hopes are coming
true! Guess why? I
think you would like to
know it! Today after my work I've gone to the tourist
company which
work with embassy
representative from Yekaterinburg (where is U.S.
Consulate for Ural
area located) and they've
told me that my visa is ready now an I can get it! I
was very glad
because it was so fast! I've
asked them to scan it and I send it to you today
because I think it's
the great news not only for me
but for you also! But like any tourist company this
one not only
prepares papers but it reserves
tickets too. I've decided to use their service again
because they have
a great reputation and
respect in our town. I asked them how I can reach
Indianapolis, IN
(IND) and how much it
costs. They answered me that the ticket costs 1,256
american dollars. I
asked them to find
cheaper tickets because this price is expensive for
me. They answered
that they had a cheaper
ticket and the flight will be on 11 November. It costs
1128 american
dollars. I asked them to
reserve a ticket. But they refused because they have a
lot of clients
at this time and they can't
reserve my ticket without an advance payment. I spoke
with them for a
long time and asked to
reserve the ticket for me without advance payment but
they didn't
agree. Then I wondered if it is
possible to pay a part of the money now and the other
part later. They
didn't agree. I spoke with
them for a long time and I managed to persuade them.
They agreed! We
decided that I would pay
a part of the price today and the other part later.
I've spent all my
money, but it wasn't enough.
Then I went to the pawnshop and pawned my silver and
gold jewelry for
260 american dollars. It was my last money!
This is the flight information on which I reserved the
ticket:
12:55 pm Depart Moscow (SVO)
Arrive Indianapolis (IND) 9:35 pm Sat 11-Nov
Duration: 16hr 40mn
Delta Delta 31 / Delta 4969 operated by COMAIR4969
Connect in New York (JFK)
Now I've all necessary documents including my visa and
want to see you
as soon as I can. That
is why I need to pay for this ticket now Dana. I've
asked about it in
this tourist company
which helped me to formalize my visa and it will be
cost not much if I
will get this ticket now. If
I'll buy the ticket and visa both it will be cost more
cheaper than I
can buy it in the other place.
So I had the money for a visa and I've paid for it
already and I have
it! Everything is alright and
I must pay now for this ticket. I have bought the
tickets to Moscow on
a plane. I've paid for
a part of the flight ticket. But this money is not
enough! I don't have
more of money for it now. It
is very hard for me to tell you Dana about it! But
I've done everything
I can! I've paid for
a visa, for other documents, for reservation of ticket
to you and for
ticket to Moscow more than
560 dollars. I don't want to burden you. I thought I
could get ticket
here more cheaper and can
come to you with my own funds but unfortunately I have
failed. Now I
have to pay
the remaining part. It is only 868 dollars. I must pay
this money
before 10 November, otherwise
I will lose my money and the flight ticket! If you
love me Dana, if you
trust me and if you
want to see me soon, please send the money for this
ticket as soon as
possible! I will be sure in
our meeting if I will have the ticket for a flight to
you Dana! And I
don't want that they'll sell
the cheapest ticket to other people. I understand that
it is a
difficult decision for you, but we must
trust each other! Any serious relations without trust
is impossible, it
will not have the future
without trust! I don't want to be hypocritical! That's
why I want to
tell you following: I do not
think that you would like to give your love and your
heart to the woman
who you don't trust, so
as I am. It's a first trial for us! Many things depend
on it, may be
everything! We must trust each
other! That's why I was the first of us who made the
first step. Step
to you Dana! I confused
that money play a great role in a meeting of two
people who love each
other. So I need 868 dollars for the ticket, because I
have some money
and I've counted all. It's the best way to buy
the ticket because it's cheaper than we will buy the
ticket separately.
I want to be with you
Dana with all my heart and I do everything for it, you
see Dana! So I
need your help and
we'll be together!!!! You must always remember that I
love you and
trust you! Maybe it's our
future and I see that our future will be very
wonderful! We'll be
together very soon, I must buy
the ticket and I will be yours and you will be
mine!!!!!! I LOVE YOU
VERY MUCH, PLEASE
DON'T FORGET IT!!!!!! Of course if you don't want you
can not to help
me. It will be bad but
not fatal. I will lose my money and this ticket. IT
WILL BE TOO BAD...
I say so because I am
in despair and confusion. Now, when we are divided
only with one step,
I am afraid. I am afraid
that you will not help, and all my diligence will be
gone. I love you
and I want to be with you
Dana and the word of honor, your help is necessary for
me. I have not
calculated my forces.
But together we are much stronger. It is much easier
to go through
difficulties and barriers
together. I want to present you all my infinite love
and fidelity. I
did not want to ask you.
I thought, that I can make it all by myself. The
loneliness has made me
strong. I have got used to
live without a help, and to rely only on myself. I
address to somebody
for the help very seldom,
but now I ask you to help me. I have made a step
forward. I hope you
will make a step towards
to me too. I hope it has not offended you. I love you
and I trust you
Dana. I know, that you
will not throw me now when there is only one step.
Tell me Dana, can
you help me? If you
have an opportunity please help me. I wonder if it is
possible to do.
I've asked my friends about
helping me and they said that have not it at the
present moment. I've
asked the advice of my best
girlfriend Natalia and she has told me that maybe you
Dana can help me
because you love
me! I've asked her how you can help me because you are
so far away from
me? She has said that
Dana can send the money through the company which
makes this service.
I've asked about it
in the bank and I know now that reliable and fast
company exists which
make remittances all
over the world and it's called Western union. I has
remember that I saw
advertising this company
on TV. I've taken an address book and found the
address of it. It's not
far from me. I've gone
there and I've asked them about their service. They've
said that a
sender must go to the western
union branch, give them information: THE NAME AND LAST
NAME OF A
RECEIVER,
A COUNTRY WHERE HE MAKES A TRANSFER AND THEY GIVE HIM
THE TEN
DIGITS CONFIRMATION NUMBER TO A SENDER. THE RECEIVER
MUST KNOW
CONFIRMATION NUMBER FOR A RECEIVING MONEY. They say
that the branches
of it
must be everywhere all over the world. I have found
out about where is
the Western union here
(by the way, they have a website, called
www.westernunion.com). There
is not any branch of
western union here, but we have branch of western
union in the city
named Orsk, this is
about 200 kilometers from my town. It's not be a
problem to move there.
You can send me money
using western union according following data:

Address: ALFA BANK, LENINA PROSPEKT 62
ORSK, RUSSIAN FEDERATION
For: IRINA KONDRATIEVA

I must tell them YOUR FULL NAME, FULL ADDRESS, EXACT
AMOUNT AND
CONFIRMATION NUMBER (Money Transfer Control Number)
which will be given
to you
Dana! Please don't forget to send this information to
me, ok?
I love you very much! I think about you Dana all the
time! I think
about a meaning of
money, and I'm very sad if these papers can prevent
people to meet each
other. In most cases the
money play a main role in the life but it's not right!
I'm sure. And
the quantity of money was, is
and will not important to me. I have never aspired to
the material
enrichment and don't search
specially for a rich man! I appreciate human qualities
and relations
and I love you Dana!!!
I love you Dana with all my heart, I want to be with
you now... I want
to be with you
forever! If it's mutually we will be very happy in our
life! I think
you love me too and we will
meet very soon. You are my love Dana! My heart is
yours! I will wait
for good news from
you, I hope everything will be all right and we will
be together soon.
Every day I think about our
meeting, and I think it's very real now, we must use
this chance of
destiny. I LOVE YOU!!!!!!!!

I am waiting for your response.
Love you Irina.


Second letter requesting money:

>From Irina Wed Nov 8 04:15:38 2006
X-Apparently-To: indydanaman@yahoo.com via
206.190.39.161; Wed, 08 Nov 2006 05:22:38 -0800
X-Originating-IP: [206.190.53.34]
Return-Path: <sweetcherry6947@yahoo.com>
Authentication-Results: mta546.mail.mud.yahoo.com
from=yahoo.com; domainkeys=pass (ok)
Received: from 206.190.53.34 (HELO
smtp109.plus.mail.re2.yahoo.com) (206.190.53.34) by
mta546.mail.mud.yahoo.com with SMTP; Wed, 08 Nov 2006
05:22:38 -0800
Received: (qmail 91047 invoked from network); 8 Nov
2006 13:22:37 -0000
DomainKey-Signature: a=rsa-sha1; q=dns; c=nofws;
s=s1024; d=yahoo.com;

Received: from unknown (HELO 127.0.0.1)
(ludwnifer@74.132.242.170 with plain) by
smtp109.plus.mail.re2.yahoo.com with SMTP; 8 Nov 2006
13:22:33 -0000
X-YMail-OSG:

Date: Wed, 8 Nov 2006 15:15:38 +0300
From: "Irina" <sweetcherry6947@yahoo.com> View
Contact Details Add Mobile Alert
Yahoo! DomainKeys has confirmed that this message was
sent by yahoo.com. Learn more
X-Mailer: The Bat! (v3.80.06) Professional
Reply-to: Irina <sweetcherry6947@yahoo.com>
X-Priority: 3 (Normal)
Message-ID: <6810626325.20061108151538@yahoo.com>
To: "Dana" <indydanaman@yahoo.com>
Subject: Unexpected circumstances!!!
MIME-Version: 1.0
Content-Type: text/plain; charset=us-ascii
Content-Transfer-Encoding: 7bit
Content-Length: 1945

Hello my love Dana!

I'm in Moscow right now at the airport! I have come
here today and I am
writing this email from the internet cafe here.
I have arrived to Moscow and at once from railway
station have gone to
the airport! At the airport I have found out
that the Russian government makes the new rules and
laws for people who
want to leave the country. I have the
trouble! I have paid money for my ticket to you but it
was
insufficiently! I was confused! I have gone to a
department of registration of tickets and the control
of luggage. But I
was in shock when was informed that airline
have entered a new rules for Russian people -
insurance payment! If I
am the citizen of Russia, I should pay the
insurance, and only in this case I can sit in the
plane! The given sum
will come back in case of safe arrival of the
plane up to destination. I was in trance from such
news! When I've
bought the ticket, I have not been informed. I
have gone to a department of information. I have told
them that it is
illegally because I have not been informed
before! They informed that airline have entered this
rule recently,
because the terror acts sometimes happen and an
epidemic of pneumonia has approached to the borders of
Russia still. I
have answered them that I am completely
healthy and I have all documents and I am not afraid!
America is a free
country and can protect the citizens and
visitors of the country! I have the certificate of
passage of a medical
inspection! I have cried and shouted! They have
answered that these laws are thought out not by them
and if I have
complaint, I should address to top management.
They have told that rules are so and they cannot help
me. I should pay
500 American dollars for insurance. The given
sum will be returned to me by representative of
Russian airlines at the
destination airport. Please, as soon as possible
send money to my name via western union. It's located
not far away from
here and I can go there and get your
transfer easily. You receive this money back after my
arrival to you if
the plane will not
fall. But I think that it will not take place. You can
use again system
of western union because in immediate
proximity from the airport there is a bank which uses
this system of a
remittance and I can receive your money. I
write to you now and my nerves on a limit! Tomorrow I
will take
advantage of services of Internet cafe again to
receive your email. I so am frightened! I cannot be in
Moscow long time
because I have no money for a meal and
for a night lodging. It's evening now. Tomorrow I must
pay the
insurance. Otherwise they will return to me money
for my ticket and I cannot arrive to you. I will be
compelled to come
back to Kizel. I think you are annoyed and
think that I deceive you, but it is not so! I do not
know how to prove
it to you, but it is the truth! I regret about
event but I haven't anybody to ask for help, again I
ask your help!
There is tears on my eyes. But I am sure that soon
we will be together! It is terrible but I try to keep
calmness. Right
now I must pay 500 dollars for the flight
insurance. There are many new rules and checks of
safety, because of
terrorists acts and other things. I'm worry, write
to me, what occurs in reality? There is a big queue
and excitements on
flights to the USA! And the insurance is the
obligatory for everyone. Without the insurance I will
not be admitted
aboard the plane! But don't worry please,
because this money will be returned when I arrive to
USA! My love Dana
as soon as possible send me 500
dollars for the insurance the same way and I could get
it here in
Moscow! Do not forget to write me Money Transfer
Control Number! I will wait for your love! We will
meet soon! I will
be in a green dress. What is the weather there?
I think you will recognize me quickly in a crowd!

With love your Irina.

P.S. Here is address of Moscow western union offices:

Address: BANK OF MOSCOW, LENINSKII PROSPEKT, 64,2
MOSCOW, RUSSIAN FEDERATION
For: IRINA KONDRATIEVA


Third letter asking for money:

>From Irina Thu Nov 9 21:42:38 2006
X-Apparently-To: indydanaman@yahoo.com via
206.190.38.196; Thu, 09 Nov 2006 22:10:37 -0800
X-Originating-IP: [206.190.53.32]
Return-Path: <sweetcherry6947@yahoo.com>
Authentication-Results: mta193.mail.mud.yahoo.com
from=yahoo.com; domainkeys=pass (ok)
Received: from 206.190.53.32 (HELO
smtp107.plus.mail.re2.yahoo.com) (206.190.53.32) by
mta193.mail.mud.yahoo.com with SMTP; Thu, 09 Nov 2006
22:10:37 -0800
Received: (qmail 79752 invoked from network); 10 Nov
2006 06:10:36 -0000
DomainKey-Signature: a=rsa-sha1; q=dns; c=nofws;
s=s1024; d=yahoo.com;

Received: from unknown (HELO 127.0.0.1)
(mail_road4@69.251.159.178 with plain) by
smtp107.plus.mail.re2.yahoo.com with SMTP; 10 Nov 2006
06:10:36 -0000
X-YMail-OSG:

Date: Fri, 10 Nov 2006 08:42:38 +0300
From: "Irina" <sweetcherry6947@yahoo.com> View
Contact Details Add Mobile Alert
Yahoo! DomainKeys has confirmed that this message was
sent by yahoo.com. Learn more
X-Mailer: The Bat! (v3.80.06) Professional
Reply-to: Irina <sweetcherry6947@yahoo.com>
X-Priority: 3 (Normal)
Message-ID: <356582449.20061110084238@yahoo.com>
To: "Dana" <indydanaman@yahoo.com>
Subject: I am very upset!
MIME-Version: 1.0
Content-Type: text/plain; charset=us-ascii
Content-Transfer-Encoding: 7bit
Content-Length: 917

Hi my love Dana!

Thank you for your help! I have paid for the ticket
and insurance, I
have the visa and all documents for coming but
today I was in the customs control and the American
man who works there
asked me how much money I bring into
your country because there are limits. I told him that
I have only
about 100 American dollars and he was very
surprised and have told me that according to the
American rules for a
coming into united states the person must have
not too much money and not too little. Minimum of cash
must be about
1000 American dollars because the
government must be sure that I'm the supplied tourist
and I never be
beggar the tramp or a woman who couldn't care
of myself. He have told me that in the first time he
sees the tourist
who haven't money and coming to united states. I
was cried and told him that Dana is waiting for me
there but he was
unshakable and told me that the customs
service with embassy workers and the representatives
of government
can't pass me through international border if I
will not have minimum 1000 dollars. I don't know what
to do Dana and I
have compelled to ask you again for
your help. Please if you can use the same way. I love
you Dana! You
know that when I come I will have the
insurance and this money which I need for come in my
pocket and I will
give back it to you. I don't know why the
rules are so rigid but I asked about it and they say
that the rules of
cash for coming into any country are working.
And it's true. I WANT TO BE WITH YOU NOW!!!!!!!!!! You
know that I'm in
Moscow now and I haven't much
time here. Please help me as soon as possible I will
come into plane
and will be with you!!! I LOVE YOU WITH
ALL MY HEART! I'm sure that it's the last step for our
meeting!
I will wait for good news from you Dana.

Irina.


And finally:

>From Irina Sun Nov 12 02:00:26 2006
X-Apparently-To: indydanaman@yahoo.com via
206.190.39.158; Sun, 12 Nov 2006 06:02:00 -0800
X-Originating-IP: [206.190.53.31]
Return-Path: <sweetcherry6947@yahoo.com>
Authentication-Results: mta295.mail.mud.yahoo.com
from=yahoo.com; domainkeys=pass (ok)
Received: from 206.190.53.31 (HELO
smtp106.plus.mail.re2.yahoo.com) (206.190.53.31) by
mta295.mail.mud.yahoo.com with SMTP; Sun, 12 Nov 2006
06:02:00 -0800
Received: (qmail 91636 invoked from network); 12 Nov
2006 14:01:59 -0000
DomainKey-Signature: a=rsa-sha1; q=dns; c=nofws;
s=s1024; d=yahoo.com;

Received: from unknown (HELO 127.0.0.1)
(mail_road4@69.125.164.67 with plain) by
smtp106.plus.mail.re2.yahoo.com with SMTP; 12 Nov 2006
14:01:58 -0000
X-YMail-OSG:

Date: Sun, 12 Nov 2006 13:00:26 +0300
From: "Irina" <sweetcherry6947@yahoo.com> View
Contact Details Add Mobile Alert
Yahoo! DomainKeys has confirmed that this message was
sent by yahoo.com. Learn more
X-Mailer: The Bat! (v3.80.06) Professional
Reply-to: Irina <sweetcherry6947@yahoo.com>
X-Priority: 3 (Normal)
Message-ID: <757709075.20061112130026@yahoo.com>
To: "Dana" <indydanaman@yahoo.com>
Subject: Everything is lost!!!
MIME-Version: 1.0
Content-Type: text/plain; charset=us-ascii
Content-Transfer-Encoding: 7bit
Content-Length: 1646

Dana.

I do not know how to tell you but yesterday a very
serious thing
happened with me. You probably remember that I
have to flight to you and I am in Moscow right now. I
have gone by the
underground to the airport. There were
many people. When was going from the underground I was
surprised very
much because my handbag was opened
from behind. I was beginning to check all things very
fast. All money
for insurance and for cash were stolen! Even
some money for hotel and for meal were absent too.
Thanks the god, that
all documents and ticket to you I put in the
pocket of my jacket and I have it. I have run at once
to the nearest
militia station and has declared about the theft.
5 hours I was spending in the militia station. They
have tried to catch
criminal but all was vain cause I did not see
him in general! I was told that I should be very
cautious with my
handbag especially when there are many people. I was
upset very much and have cried all the day! I was
angry and my legs and
hands are shivering, I couldn't walk. So I
have sat one hour more and I had nervous condition. I
was not in Moscow
for a very long time. Now I do not know
what to do Dana, I have all documents but I can not
pay for the
insurance and I don't have cash! I have stopped
in a railroad station in a waiting hall, because it's
more closer to
the internet cafe I can write you where from. I
can't live in hotel because I don't have money for it.
I just have a
little of rubles for meal. I can stay here with
this money only for 2 days. Then I will just die here
because I don't
have means to come back to my home or come to
you. I asked about getting back money for the ticket
in the airport,
but I have failed. I don't know why it's not
refundable. I just can change date of my flight, but I
can do it only
during two days. I do not know what to do now! I
am upset very much and cry all the time! I have
appeared very
inattentive! I don't know how you can help me with
this
problem or not but if you can I will come to you
immediately. I promise
I will be more careful. If you can Dana
please help me, I'm very shame because it was my
guilt!!! If you can
help me please use the western union as soon
as you can and send your help for me. 150 dollars will
be fine to buy a
ticket on the train to my home. I will try to
sell my mom's garage for about 1500 dollars and come
to you! If you
can't do it please write it. Remember!!! I think
that it was a man who was standing behind me in a
bank! I was there to
exchange dollars on rubles. I think that he
has seen my purse and dollars in it! Right! He was
going behind me in
the underground but there were many people
and besides I was thinking of you and have forgotten
about carefulness!
What have I done?! Sorry Dana! Please
write me as soon as you can, I'll check my mail today
and tomorrow,
then I must go. But if you still love me, want to
meet me and can help, please help me with money for
insurance and for
cash and I will fly to you soon. I will need
for 1500 dollars. My ticket is on "14" November.

I write to you from the internet cafe. Please sorry
for mistakes and
for my English, I am very hurry and haven't
translator program here. If you will help me send it
to my name and
give me the code, I'm sure the address of
branch is not important, there are many branches. You
can send transfer
to any branch of Moscow. I love you
Dana, you know it but I don't want to lose you!
Your loving Irina.

I've learned about a certain software these scammers use. In the text of the full headers you can find the following: (X-mailer: The Bat!). This is a business software, a sure sign this person or entity is not to be trusted if it is supposed to be a one-to-one contact. This particular scammer is taking a chance on being caught by continuing to come back asking for more funds, not knowing if I am investigating and sending this information to authorities.

Dana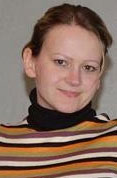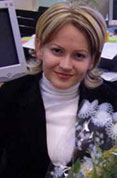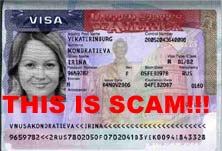 ---
Irina Mamaeva (Kostroma, RUSSIA)

Scammer: Irina Mamaeva, Volga 15a an apartment 35, post address 156603, Kostroma, Russia, born 26.02.1981.

My Name is Tom. A girl with the Name Irina Mamaeve, from Kostroma. I found her on Rbribes.com after not very long she told me she wanted to come and be my girlfriend and leave Russia for me.
I was stupid and sent her money for visa and passport. She got a passport, maybe fake but I have a copy, but she never got any visa, but she asked for 450 dollars to plain tickets and she had that, but when she came to Moscow where she should travel from she told that she had to pay additionally 750dollars and I sent her 800 dollars. Then she claimed she got mugged and had to stay in a hospital for nearly a week, but she would not tell where. Then she again wanted me to send her 750 dollars, but when I asked her who she had to pay she could not answer me. I had asked the embassy and they told that it was no one she had to pay these money. When I told her that and asked her to send me papers on her "hospital" stay she stopped writing me. After scamming me for 1500 dollars. I sent her money two times in Kostroma and once in Moscow
Tom

Letter one

Hello !!!
In all I do not know what to begin...
I every day look your structure, you very much loved
me. First I was confused to you to write, but now I
think, that the moment to us has arrived to get
acquainted.
My name is Irina. To me of 25 years, and I - from
Russia. To be exact, I live in the city of Kostroma. I
was interested with your structure, and I would like
to study you. In you, possibly, many similar messages,
but however I have hope, that you pay to me attention.
And I shall be, is happy, to study you better.
Certainly, on a site all is written not, and I would
like to tell to you a little about me directly.
I the kind, decent girl. I have no bad habits which I
like to inform with people, to study them. And I have
dream, to find the partner in a life. The one who will
love and respect with me which I shall love, the one
who will care of me, second half, the partner in a
life.
At a leisure I like to have rest by the nature, and
nevertheless I like to make verses when there is a
mood.
I cheerful, easily love girl, and I do not want, that
I have simply appeared following game. I hope, that
you understand me, and we we shall start to study each
other. And nevertheless I wish to have own family,
children, and the house. Well, it, possibly, any
dreams of the girl of family, of children, of the
person of love. I very much love children, and I would
like to have them.
If my message interested you, I ask you, I write to me
on mine e-mail: irinaforlove@yandex.ru I with
impatience shall wait from you the letter, and to
hope, that you will write to me.
Sincerely yours Irina!

Request of money one.

Hello my dear love!
I SO STRONGLY WAITED FOR YOUR LETTER AND TO ME BECAME
SO WELL WHEN I
COULD
TO RECEIVE FROM YOU YOUR MAIL. I AM HAPPY TO HAVE
ATTITUDES WITH SUCH
PERSON
AS YOU my LOVE. I very much WISH TO be NEAR TO YOU And
me
Very much, THAT I CAN not be NEAR TO YOU. I KNOW THAT
VERY DIFFICULTLY
NOW
TO FIND THE GOOD PERSON, BUT I CAN CONFIDENTLY TELL,
THAT I HAVE FOUND
IT.
I NOT WHEN DID NOT MEET SUCH GOOD AND CHEERFUL PERSON
AND I
It is very glad, THAT our HEARTS are fastened by our
LOVE EACH OTHER.
ALL MY DREAMS ONLY ABOUT YOU MY LOVE.
I WOULD give ALL FOR THE SAKE OF THAT THAT MARK
HAPPINESS NEAR TO YOU.
IT IS VERY IMPORTANT TO HAVE ATTITUDES WITH YOU, I
VERY STRONGLY LOVE
YOU.
YOU MY PRINCE AND I YOUR PRINCESS AND WE SHOULD BE
TOGETHER.
MY LOVE Tom YOU AGAIN HAVE FORCED MY HEART TO FIGHT
MORE QUICKLY!!!!!
I HAVE fallen in love With YOU AS the LITTLE GIRL And
to me it is very
pleasant
TO FEEL, THAT NOW I CAN BE WITH THE MAN OF MY
DREAM!!!!
MY LOVE WE SHALL BE THE HAPPIEST PAIR ON ALL GROUND,
I VERY MUCH WANT IT, IN FACT WE LOVE ALSO THIS MAIN
THING IN OUR LIFE.
I VERY MUCH WISH TO WAKE UP AND THAT YOU MY LOVE WERE
A NUMBER.
AS I HAVE understood my LOVE In the LETTER YOU SPOKE
About the VISA of
the BRIDE. SUCH VISA is very complex In REGISTRATION.
AS to me HAVE
told, THAT to us it WILL be better IF I SHALL make the
TOURIST VISA, IT
WILL LAST 3 MONTHS. AFTER I SHALL arrive we TOGETHER
we SHALL go To
EMBASSY of YOUR COUNTRY And it WILL be much easier TO
ISSUE the VISA of the
BRIDE In YOUR COUNTRY.
I HAVE found VERY CHEAP TOURIST VISA to me it is
required TO MAKE the
PASSPORT And the VISA ONLY. YOU CAN BUY TICKETS At
home. ON ALL
REGISTRATION it is required to me 250 $ WHEN YOU CAN
SEND me THEM?
I LOVE YOU YOURS IRINA.

Request number two.

Thanks that you write to me letters. They very
much please me.
Unfortunately I again could not answer you at once.
Today since the
morning I went to a travel company, I have received
both good news and
bad. First already the passport for travel abroad
and the Russian
passport is now ready, to me even have given their
copy that I could
send them to you. I shall attach them to this letter.
I was delighted
when have learned these news, but then my pleasure
have passed, after
I have learned, that my visa cannot be made. As to
me have explained
in a travel company, this all because procedure of
reception of the
visa recently has been complicated. As to me have
told that my visa
was ready to me it is required to buy air tickets
through this travel
company. I explained to them that you buy to me air
tickets and will
send me their copies. But they have told that I
need to buy through
their company air tickets, differently my visa will
not be ready, and
which I have already paid that money to them will
be simply lost. I
very much worry for your money. As to me have told
that air tickets up
to your city cost 435 $. In this situation I see
only unique output,
the output consists in that that we have bought air
tickets in this
firm. You can send me this money? You as can
contact this travel
agency on e-mail: agencytravel@inbox.ru. As to me
have told if money
for air tickets will be paid in the near future I can
receive the visa
till Friday of this week, and to revival already
fly to you! I very
much love you! Give we shall not pull down our
dreams! Your Favourite
Irina!!

Request number tree.

Hello my love Tom!
Today I descended in the airport as to me have told
to me will restore air tickets. Also will change them
for a next
flight to you. I think that it will be on Thursday or
on Wednesday. I
today as went to travel agency to me have told that I
should pay
exactly all insurance. I have once again taken an
interest for what I
should pay, as to me have told that this insurance, it
joins in
herself a so-called payment for daily residing and
other trifles, but
it will be completely returned to me on my stay to
you. I very much
love you! I do not know what to do.. But those were
necessary to me
750 $ which are stolen at me.. Understand me my love
Tom! But it
is necessary! I very much love you!
Your Irina!!

Hi, love washing Tom, I am very glad to your letter
and it is very
pleasant to me to read it!!! The love washing, I to be
in Moscow and I
to write to you from Moscow the Internet-cafe. The
love washing, I
could not sit down on my flight because to me there
was an awful
incident. I already was in Moscow and was on road
service station.
After has received your money yesterday.. I very much
wished to drink
and have gone to buy to myself a small pack of orange
juice, but here
to me send two greater men and have told to me that I
gave all of them
of money and jewelry that at me is. I have told him
that I shall not
give anything to them, but here one of them got a
knife from a pocket
and has put it to mine a stomach, I very much was
frightened also to
me it was very terrible. He has told to me, that if I
shall shout that
he to kill me and I have told him that I shall not
shout. He has told
to me that I followed them and he all time was held
with a knife at my
side. We came into any dark place and have stopped
there. They spoke
that I gave them all that at me is or they to kill me
and to force me.
I very much was frightened also to me remain do how to
give of nothing
all my money but when they have seen that it very
little they removed
from me a chain, ear rings and a ring, they took away
my bag. One of
them wished me to rape, but the second has told him
that him it is
necessary to leave somewhat quicker while nobody has
noticed them and
they send away. But before it they have struck me on a
head what that
a heavy subject that I could not shout. I have fainted
. Tom before
leaving they spoke that the doze of drugs is urgently
necessary to
them, I to think that it there were addicts. When I
have regained
consciousness.. I could not speak any word, I was in a
shock and I to
sit down on the ground and to cry, I do not remember
as long I there
sat, but I was lifted by any woman and asked that with
me happens. I
all over again could not squeeze out from myself a
word and only spoke
something inarticulate, but then I came to the senses
a little and
have told to this woman that happened with me. She
allocated me to
itself home also has fed, she spoke me that to me has
carried that
have not killed me or have not raped, because addicts
are capable of
all. This woman very kind and she has told to me that
I can remain
with it for some days, but before it it has withdrawn
me in hospital,
I should lie some days in hospital.. .Love washing, I
still had only
my visa and the passport because they laid in my
jacket and they were
sewn up in a pocket, and my tickets laid in my bag and
they have been
stolen by these villains, except for that your money
which have been
stolen has sent your father on the insurance.. Love
washing, I shall
try to address in militia, I think that they can help
me. Dear mine,
this woman has given me a few money for that that I
went in the
Internet-cafe . I to not know as to tell it to mum, I
very much to be
afraid, that her it will be bad.. I very much love you
also I cannot
live without you!!! I love you my husband!!! I wait
for your letter!!!
Strongly you I love also gently whole!!! Your future
wife Irina! I do
not know that to us to do.. I constantly cry..

After "staying" in hospital for nearly a week she continued asking for more money.

Tom it includes those 750 $ which have been stolen at me. Here both insurance on flight and other charges.. Unfortunately today already the travel agency is closed, tomorrow I shall try to learn all! Thanks for this fine pie! I very much love you! And with impatience I wait tommorow a for day!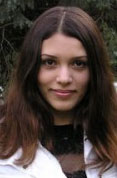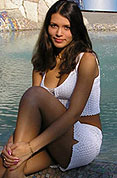 ---
Mariya Ivanova (Orlov, Russia) AKA Natasha Natalia (Yaransk, Russia)

I am a self-employed canadian citizen of 58 years old, living in Montreal, Canada. She first contacts you, then it moves pretty fast, asking first for friendship to declaring her love in her sixth letter and asking for help in transfer of money. She is just to fast.

Your reference: Mariya Ivanova (Orlov, Russia)
Her new name: Natasha Natalia
Address: Unknown (Yaransk, Russia)
Email from originating letter: iktroscaring@speedy.com.ar
Her personal email: wildlemon888@mail.ru
Her personal web page: http://foto.rambler.ru/users/wildlemon888/

As you will see from her pictures, she is the same person using different names and addresses.

Thank you for the scammer informations on your site, it just confirmed what I was already suspecting.

Jean-Pierre

Her first letter
De: iktroscaring@speedy.com.ar
Objet: Hello My Dear Friend
Date: 01 octobre 2006 12:55:42 GMT-04:00

Hello Dear Friend! Do not think that it is dust and do not hasten to
press a magic key "DELETE"! The first, that I want to tell that it not
dispatch, I have found your address on dating a site and I do not
search from first day for any serious relations! Probably I am
mistaken, but that I want to find the first, it is friends on the
Internet! And if, we shall find any sympathy each other, big than
friendship and we shall be compatible, I think more serious relations
are quite real also! Yes, yes, yes now it is a little about me..... I
NOT the lonely girl, at me was a lot of friends, BUT I do not have
friends to men. To me 28 years and I am single woman! My name Natasha!
My height 173 cm and my weight 53 kg! if you want to see my pictures ,
then you must go this link: http://foto.rambler.ru/users/wildlemon888/

Now my CONDITIONS: - If to you from 30-50 years old If to you also it is lonely as me or it is not lonely, and you search for the girlfriend!
THEN YOU SHOULD TO HASTEN WRITE ON MINE E-MAIL: wildlemon888@mail.ru

Only do not think that it is the next silly joke.... Probably it is
chance!!!! And the everything else, we find out closer each other by
the following letter!!! Yours faithfully Natasha

PS: my photos here : http://foto.rambler.ru/users/wildlemon888/

Her second letter
De: wildlemon888@mail.ru
Objet: Hello from Russia
Date: 04 octobre 2006 03:56:58 GMT-04:00
Répondre à: wildlemon888@mail.ru

Hello Dear Friend! I am very grateful, that you have answered me and
have not disregarded my letter. I hope you really loved my photos. And
so, at last I have read through your letter.... Yes, the first step is
already made for our acquaintance... My short name Natasha, that you
already know, and my full name Natalya! I am happy to make to you hand
shake.. It so is far and so grasps to speak with you.... How you think
I has found you? I have received the anonymous letter from dating
site, it was " the letter of happiness " and there there was you
e-mail. I have decided to write to you and have tried to describe the
requirements and the qualities briefly! I wish to arrive sometime in
AMERICA and I wish to have already to my arrival there friends and it
is first my purpose of acquaintance to you... Simply my uncle lives
there and he wants, that I have arrived in CANADA. He does not want,
that I to decay in this dark and dirty Russia. For this reason I
search for the friend... And now I wish to find the friend in your
face... I do not demand from you something big... You can be frank
with me... If I to not like you, you can and speak me... " Natasha I
dont like you OR like you, love you ". In any case I shall be glad to
hear your opinion on me! Attitudes between the man and the woman are
very unpredictable... Yes, we can be friends and probably we shall
find more close relations if certainly we shall have big sympathy each
other! I shall send you some more photos that you could appreciate me
a little!!! And I wait from you too some photos! Also be not confused
itself.. I shall like to see very much you and your life... In advance
many thanks!!! At me awfully broken English and I hope you understand
me. Please try to understand me, in fact for me it is very important!
Now I wish to tell some words about....! I to have hair of the blonde
and blue eyes! My growth of 173 centimeters and weight of 50 kg! By a
trade I the manager, also work in trading firm! I think you see in
photos me, but in a reality I look like am more better! To me of 28
years and I still was never married! If to you it is not difficult,
write to me your provisional curriculum vitae and to describe, where
you live and work! I shall wait your answer and I hope it only the
beginning.... ok!? Natasha.


Her third letter
De: wildlemon888@mail.ru
Objet: Hello my Friend!!!
Date: 09 octobre 2006 08:30:17 GMT-04:00
Répondre à: wildlemon888@mail.ru

Hello my friend Jean-Pierre!!! It is very pleasant to see from you the
answer to my message. I was very glad to receive your letter my
friend. On my person there was a smile when I have seen the letter
from you, it is very pleasant when I can communicate with you being at
a great distance from you. I hope that you are not afflicted on me
that I cannot answer you at once your letter, I write to you using
service the Internet of cafe, I do not have house computer, I hope
that you will understand me correctly and will not be afflicted on me
for small delay of my letters. I am very glad that you have agreed to
be my friend, now we shall communicate and learn about the friend the
friend a lot of interesting and new. I wish to tell to you a little
about the work. I did not write to you that I the sports instructor
and I spend employment on fitness, I like my work, I help people to
get a good harmonous body. I have medical formation, but I do not work
the doctor because very small wages, therefore I should work not on a
speciality. I love a life in her all displays, I love the sun, the
nature, and to communicate with good kind people. I not married in
this plan I am lonely, but I trust that when that I shall meet second
half and we shall get married. At present I would not find the person
with which I could connect my life. It while in my dreams. I hope that
when that my dream will come true also I shall find happiness and I
shall make happy that person which will be with me beside. I have a
dream to see ocean. You have a dream? Write to me as you live, what
hobbies at you how spend the days? Write about your work, she is
pleasant to you or not? Your interests in a life? What your plans in
the further life, it is very interesting to me. You are interesting to
me as the person, I wish to know about you as much as possible. Can be
if it will be necessary for destiny that can when that we we shall
meet, and it will be easier to us to communicate. But I think that at
the given stage of ours the attitude about this to speak early. To me
it is very pleasant that I have liked you externally, I hope that I
shall like you and spiritually as your friend. Probably it is
interesting to you why I search to myself for the friend not in the
country, in my country at me it is a lot of friends to girlfriends and
simply familiar, but I would like that I had a friend which not from
Russia because people in Russia not such as from other country, and in
many respects are various with foreigners.My uncle lives in the city
of Quebec, but he there happens very seldom because he it is constant
on work, his work is connected with geological researches. I shall
wait for your next letter, and I shall try to answer you as soon as
possible. Yours faithfully to you Natasha.


Her fourth letter
De: wildlemon888@mail.ru
Objet: Hello My Friend !!!
Date: 12 octobre 2006 16:54:48 GMT-04:00
Répondre à: wildlemon888@mail.ru

Hi my lovely friend Jean-Pierre!!! It again I your Natasha. I have
received your letter, I was very glad to receive him. It is very
pleasant for me that you offer me the friendship. How your affairs?
How your health? I hope that at you all well. What weather at you? At
us not so good teather, weather cloudy also go rains. When it is
raining, me it becomes sad, because beside with me there is no person
who would warm me the hands if I had such person that to me would not
be so sadly from such weather. Excuse that I not at once have answered
you your letter, I was not in city, we with mum went to the
grandmother on a visit, she lives not far from me, I live in city
Yaransk, it not the big country town, and my grandmother lives in city
Kirov. I very much love the grandmother, I like to go to her on a
visit, there where she lives very beautiful nature. When I was the
little girl that I often happened at her. I thank you for your letter,
it is very interesting to me to read your letters, from them I learn a
lot of new and interesting, it is very interesting to me as you live,
as there passes your life. By your letters you very kind person, I
think that I am not mistaken in this. I ask to excuse me if I make
mistakes at spelling of the letter, I not absolutely well know English
language, studying of this language is my hobby, but all the same I
shall try to write correctly. I ask you to not worry from the age, for
me the age does not matter, for me character of the person, his heart
and a private world matters. Authentic the man does not grow old, and
in the course of time gets life experience and wisdom. Thanks you for
your photo. You are very nice. Mine birthday on February, 10th. The
life so is short, I think that people should live in harmony with the
friend the friend, help each other with problems and to not be
indifferent to each other. It is possible to find for the friend on
other party of a planet, and to understand each other, the main thing
to concern to each other with understanding and it is possible to be
friends and get warm attitudes. My day passes so: At 8-00 P.M I go for
work at 17-00 I end work, 6 days in a week work. I have medical
formation the children's psychologist, I have ended medical university
with distinction. But on a speciality I do not work because in Russia
very small wages for doctors, especially in a province.I tried to work
in trading firm as the manager but when has worked that have
understood that I do not cope with work of the manager, it very much
hard work, very nervous work. After that I have decided to go to work
to sports club. Therefore I work not by a trade. I work in sports
improving club as the instructor, sometimes I am engaged with children
at which there were traumas connected with damage of a backbone. At
leisure I like to read basically classics of the Russian literature
and the some people the foreign classical literature.In music I do not
have preferences, I listen to different music which pleasant on
hearing, quiet and not loud. I like to walk with girlfriends in park,
I love ski walks in the winter. I like to prepare for various dishes,
my mum very well prepares, she has learned me to this. If you details
of my life ask questions in the letter I will interest still what that
shall try to answer on them. Yours faithfully to you your girlfriend
Natalia .


Her fifth letter
De: wildlemon888@mail.ru
Objet: Hello My Friend !!!
Date: 19 octobre 2006 07:30:48 GMT-04:00
Répondre à: wildlemon888@mail.ru

Hi my honey Jean-Pierre!!! You have very much pleased me the letter, I
am very glad that our acquaintance passes gradually in friendship, you
agree with me? HOW your health? I shall hope that your health will be
by way of? I am very glad that I had a friend, here in Russia I have
friends in this plan I is not lonely, but I am lonely because I do not
have favourite which person I could love, and which would concern to
me as to the beloved and had to me serious feelings. Earlier I had
attitudes with one young man, I very much trusted him and thought that
we with him shall create family, but it has turned out so he has
deceived me and changed to me with other girls. I have been very
injured by this case, and since then I do not admit to myself men on
distance of the extended hand, I was disappointed in Russian men, the
majority of Russian men use women only for bed. Therefore I have
decided to get acquainted with the person from other country, I have
chosen Canada because there there lives my uncle and I am going to
live in Canada and to be the citizen of Canada. I not against sex, to
sex I concern normally as any healthy woman, but I consider that sex
should be only between the husband and the wife, and there should be
between people a love and mutual understanding. I think that you will
agree with me. I wish to have the husband, and I wish to have family,
but I shall connect the life only with that who will be under the
attitude to me the fair and decent person. You ask about my father, he
was lost in accident when to me there were 10 years, since then she
brings up me one. I do not know there can be in due course we with you
get acquainted more close and probably between us there will be tender
feelings, but I do not wish to hurry event. For the beginning we need
to become simply friends and after I shall arrive to Canada that we we
can see each other and communicate with you really. At me very simple
character, I the cheerful person, my favourite color green because is
color of the nature, I very much love the nature, I like to prepare to
be engaged in housekeeping, mum has brought up me very independent
girl, I like to prepare for fish dishes, I am able to prepare for an
apple pie, I love various salads. My hobby I study English language, I
talk not so well, and I write too not so well, therefore I ask me to
forgive for mistakes and not correct a turn of speech. Thanks for your
letter, it as a beam of the sun in my lonely life, I am very grateful
to you for that that you have responded to my letter. I shall wait for
your following letter. Yours faithfully to you your Natalia.


Her sixth letter
De: wildlemon888@mail.ru
Objet: Hello My Honey !!!
Date: 26 octobre 2006 09:45:16 GMT-04:00
Répondre à: wildlemon888@mail.ru

Hi my lovely Jean-Pierre!!! How your affairs? Lovely do not take
offence that I not always can answer you at once. I know that you with
impatience wait for my letter. But I have no opportunity to answer you
at once, I very much worry about it. I hope it will not affect in any
way our attitudes. I very much worry, therefore - that for me is very
important that you think, your opinion has very much great value for
me. Simply it is pleasant to me that I have a friend in Canada, we
with you shall simply friends.You ask whom I wish to remain when I
shall arrive to Canada, I would like to remain with you my honey if
you certainly not against. I am more with anybody I do not
communicate, at me only you the friend in Canada. But in the beginning
I should see the uncle and thank him for the help. I too wish to get
family and to have the reliable and loving husband, our desires
coincide. Yes I very much like to prepare and I shall learn you to
prepare at a meeting for dishes from Russian kitchen , I think to you
it is pleasant.I plan to arrive to Canada in this to year, I wish to
meet Christmas in Canada. You ask how I receive so quickly visa, I
already wrote to you in the last letters that my uncle does to me a
call of Canada, I have made an application on registration of the visa
when there was a summer, My visa soon will be already ready, my uncle
has helped me very much with official registration of papers. I do not
trust in a horoscope, I think that the attitude between people depends
on character of the person, and from the person. My mum well concerns
to our attitudes . I study English language itself this my hobby. I am
not the vegetarian, I love as also meat dishes, but I do not dare to
eat a lot of food. I am very glad that you can to meet me at yourself.
I very much was delighted when have received your letter. I yesterday
called to the uncle he have told that cannot send me money by means of
service Western Union because he on a trip on the work and at him is
not present access to this service, he is constantly in travels
sometimes they leave in such places where there is no communication.
Jean-Pierre your help in it is required to me, I can on you will rely?
I have told to the uncle about you, that I wish to arrive to you and
that I very much trust you. The uncle wishes to send on your account
of money that you could receive them and then send them to me by means
of service Western Union, At him is On LINE access to the account and
he can can send you on your account of money, which are necessary for
me for purchase of the ticket and official registration of papers to
pass all procedures of passport visa control. But that you could
receive a remittance from him you should have bank account Royal Bank
Kanada and On LINE access to him, number of your bank account will be
necessary to him. My uncle has asked me that the person through which
he will send money was fair, I to him have told that I very much trust
you, and that you will not deceive me. Also that I for a long time
know you as the fair and decent person. If you cannot help me that I
cannot arrive at me there will be no money for the ticket. Whether
write to me you can help me with this I very much I hope for you, to
me any more to whom to address. Whether you can send me Yahoo ID that
we could communicate to you in a mode of real time, and during what
time we can communicate to you? During what time of day we can
communicate with you when to you conveniently? Jean-Pierre I very much
hope for you and very much I love you. I with impatience shall wait
for your letter. With love and tenderness to you your Natalia.


I have not sent her any money nor accepted to act as an intermediary to transfer funds to her via Western Union and she did not write back either.

Jean-Pierre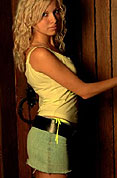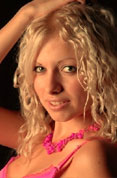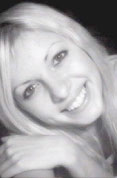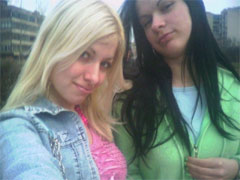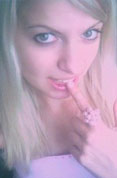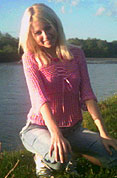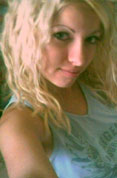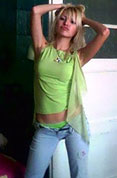 ---
To send your own story, click here
Click here to support Black List
READ ALSO: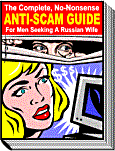 Met a Russian woman over the Internet?
Thinking about finding a Russian wife?
Russian woman wrote to you? Don't move any further until you read The Complete, No-Nonsense ANTI-SCAM GUIDE For Men Seeking A Russian Wife. Too many men were caught up in a scam and lost great deal of money - want to be one of them? Ensure your safety and peace of mind - read the ANTI-SCAM GUIDE.




Scam-free search - GUARANTEED! - Looking for somebody truly special but have had it with scammers and scam agencies? Let professionals to do the job for you.

The Universal Crib On Finding A Russian Wife - the most compressed, step-by-step guidance on finding, courting and marrying a Russian woman.
Reliable Dating Services - where to look for a Russian wife
The shocking truth about Russian Brides - E-book by Marina Smiley. Find out things about Russian brides that marriage agencies will never tell you.
Why Russian Women? - If you decided to find yourself a Russian wife, you would be inundated with questions of the type "Why Russian Women?" from everybody you cared to share your idea with. Surprisingly, every Russian woman you are writing to will ask the same question: "Why do you want to find a wife in Russia?" After a while, you might start questioning your own sanity in doing the thing which everybody, including your dates in this Internet rendezvous, consider strange enough to request explanations. Here you will find some ready-to-use answers for your family, friends and Russian women you are writing to.
Cheap Russian Translations - Russian-English/English-Russian translation: fast and comprehensive. You are not sure she understands what you mean? Translate your letter to Russian! Reasonable rates and highest quality.
---

New E-book by Elena Petrova:
"How To Find And Marry A Girl Like Me"
Comment from the reader:
"This may well turn out to be the best purchase I have made... I hope not too many of my competitors find this book!"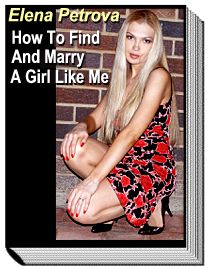 Discover how to find, court and finally marry a beautiful Russian woman!
This is the only book written by a beautiful Russian woman married to a western man - for more than 5 years! - and who is also the owner of a highly successful Internet dating agency.
Find out once and forever what Russian women are really looking for, why they are looking for it and how you can give them exactly what they want!
Get responses on your letters to beautiful Russian women - 9 out of 10, GUARANTEED!
With "How To Find And Marry A Girl Like Me" you'll learn knock-out techniques that will instantly boost your success rate in dating Russian women - online and in real life. You will have more beautiful girls that want to be with you than you can handle!
And not just ordinary girls! They will be beautiful, intelligent, but most of all - honest and sincere! You will be the one to take your pick!
STOP wasting your time and money in search for a Russian wife... Get it done - painlessly, easily, and certainly! Moreover, have lots of fun along the way!
Yes, you too can marry a girl like the one on the picture... Click here!
---
JUST RELEASED!
New Ebook You Cannot Afford To Miss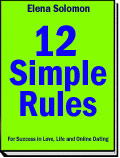 Dating can be complicated... it doesn't have to be! You can jump start your love life - or you can keep wandering in the dark; the choice is yours!
When it comes to dating, most men make the same silly mistakes with women - over and over, with disastrous results.
Do you want to do BETTER than 99% of other guys? Click here
---
New e-book by Marina Smiley (the author of famous "The shocking truth about Russian brides"):

"Sex and Love With Russian Women"

Discover where so many guys fall short when visit their girlfriends in Russia;

Learn how you can dramatically improve your success with Russian women and win when others fail.

Most intimate questions answered by a Russian woman - Medical Doctor.
---
Comments, suggestions? We want to hear from you!
Click here to Contact us
Seek a reliable Russian Dating Agency? Why not check www.elenasmodels.com - RECOMMENDED
---