Anna Terehova - Yoshkar-Ola, Russia

This woman is a scammer.

Letter 1

From: Ania <girlfriend@inMail24.com>
Subject: Re: [Spam SpamAssassin=3,51] I have the money!!!
Date: Fri, 24 Mar 2006 16:38:14 +0300
Hi my love Manuel!!!!!
I as want to tell you that I love you more life.
And I want I shall tell that I to love you all life. Soon I shall bring in your house a lot of many happiness and love. I hope that you are ready to this. I ask do not worry I'm fine and I am completely ready to a meeting with you. How your affairs? My mum transfers you as greetings and she is very glad that we shall together. We spoke about you with mum much and she has understood that I love you more life.
It has made her very happy and she has told me that is grateful to you for that that there is you and for that that I am sure in that that You will bring to me happiness on all our life. My mum wants to give you a gift. I ask do not worry I should receive your money very quickly, but I ask you have necessarily gone to me a control code, Because I can not receive money without it. I sent you the information later. But if you have no that letter I shall send you it once again.
The information which is necessary

Country: Russia
City: Yoshkar Ola
Name: Anna
Surname: Terehova

I must know your full name, full address. Do not overlook to send money on western union to me have told that it is the most good company which works with money. I love you and is very glad that soon we shall together. I very much love you and very much I miss on you.

Your WIFE Ania.

P.S. I cannot tell will be exact to cost how many the ticket of the plane, but I learned on the Internet and have found tickets of the plane for 1000-1200 $ I once again want to tell to you, that absolutely exact information concerning the ticket I can tell to you only when I shall go to Moscow because there to be the nearest international airport.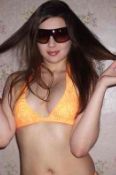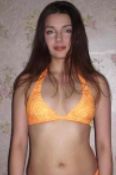 ---
Darya Kryukova - Kirovsk, Leningrad region, Russia aka Malina and/or Anastisiya Matvienko (Pereslavl-Zaleski, Yaroslavl Region Russia)

I am a 48 yr. male I use Match.Com and was approached by Malina, I was very careful and put little things in my e-mails that she should have responded to. Waiting for the other shoe to drop was all I needed

I don't have the first letter but it was much the same as I have read in the other Black Lists. This is the earliest letter...
She started using the :-) after I used them. I never responded to the last letter (but ever so tempted) ;-)

Letter 1

I am really glad to receive your message again. Thank you. At first I want to apologize for not writing sooner. I have been really busy with my tests and work last days. Everything is all right here with me. Now I have a little free time to reply you. ;-)

Last days I have thought a lot of my future. What will it be? :-) I am not afraid of new things and people. I enjoy having a new experience in my life. But I want a new experience to be positive. And it makes me a little watchful.

I have some plans for my future and I want to share them with you. I think you can understand my uncertainty. I consider myself enough mature person to adapt myself to new environment, culture and people. But at the same time I would like to have a close friend in the new place just to talk or discuss something or ask for suggestions.

Jeff you see I'd like to have the friend in the USA to come there and work in the nearest hospital. I wish to be close to his place or maybe the same city or town to be able to meet and spend time together. It would be great if you could be this person. :-)

I see we don't know each other yet. But I hope we will learn about each other more in the correspondence before our first meeting. ;-)

Well, I'll tell you a little about me and my family. And I hope to hear your story in return.

I was born in Kirovsk and I have been living here all my life. My father is Ukrainian by origin and my mother is Russian. My father is the person who can't sit at the place for a long time. He is a scientist and he goes a lot all over the country. He studies the languages of the little peoples in Russia. Now he and my mother live in Siberia. My mother is a doctor and I go after her. :-)

My parents are good people but they are a little strange in a sense. When I went to school and studied at the university they lived here in Tosno. My mother worked at the hospital where I do now. And my
father went on business once a month. After I graduated from the university they left for Northen Siberia and I started the life on my own. They live in a small Yakut settlement now.

I don't blame them for anything. They are great parents and they gave me everything they could do. I was given good education and upbringing. I call them sometimes. But they are so far away and never come here. My father dedicated his life to the science. And my mother is his true partner. I know they are happy together, they love each other, they love me. I just feel a little alone without them. :-) I'd like to have the same partner in my life as my mother and father are for each other.

I don't have any brother or sister. Just a few relatives in Ukraine that I have never seen. Last 7 years I have been living alone. I know it is the time to create the family. I have had some strong relationships in my life but for some reasons they always failed. I don't think I am too critical and I don't idealize my husband. I just want a good guy in my life to share my success and problems. I know the people are different and it is great. Everyone is unique and can give something to others.

What do I want in my life?... :-) To be happy, have family and careful husband. I want simple things. I am looking for the full life. I'd like to meet the person who can love, respect and understand his mate. I want the man who can believe in me and help me. Who can support me in creating new life, family and business... I havn't told you yet about my dream... :-)

I want to start my own business one day. I'd like to practise medicine and I think I could work as a private stomatologist, open my own dental room or maybe a clinic. :-) I think everyone should deal with his own business in the life. It is not like to get some job to earn money. It is the business for life. It must give you satisfaction and income. It must be useful for people and for you. That's why I am
coming to the USA. I see America as a country of the great opportunities.

Jeff I just don't want to look like a careerist looking for big money. Not at all. I want to live comfortable life and be completely satisfied with my spiritual life. Unfortunately Russia is not the place where everyone can do it. Possibly I am mistaken in something but I have enough energy to overcome it. I'd like to dedicate my life to my husband and my family not to my work...

Well I must close my letter here. Please, let me know what you think about my thoughts.

Hope you havn't tired too much of reading that. :-)

Yours,
Malina.

p.s. I send you a picture of my parents. And one another of me. It was taken last summer.

Letter 2

Hello Jeff.

I havn't written you for a while. I am sorry. I know I had to think about you and just write you a short note earlier. I had a problem I must solve before I write you anything. I know you worry for me. As you see from the subject of my letter things doesn't smile at me. I am sad and confused. I don't want to tell it to you. I know you want to meet me. But I will be unable to come to the US by my own. I need a sponsor to pay my travel.

Jeff I want to describe the situation in detail. In my last letter I told you I would have a talking with Genady about funding my travel by trade union. I met him and he said that our trade union will not pay my travel. I asked why and how it may be? They carry out this exchange program without funding it? He said it is not right. Our government arranges traveling papers, visas, contract with American government. They also pay salary and provide place for living for american doctors coming to work in Russia. Travel expenses must be covered from local hospital budget or our trade union. My hospital refused to pay travelling and trade union can't pay for it too because Moscow didn't send money. Genady said it is because of the non-coordination of our government.

I asked him what can I do? He said I can pay my travel by my own or find a sponsor. I must pay only my travel to the USA. When I get there I will be paid by american government.

Well, I asked him how much I must pay. When he said the sum I was really confused. It is $950 USD. I knew I didn't have such sum and I even can't borrow it from someone here. Genady was very sorry for me. He said such things happen often. The government conduct some program and doesn't fund it.

Genady also said the department gave the date of the flight. The flight is on May 17. So I have some time to find money.

After the talking I went to bank trying to get a loan. But when they leant I was coming to the USA they refused to me. I talked to my friends trying to find money but I knew they didn't have such sum. This is my salary for 6 months. I tryed to ask for sponsorship in some commercial companies but they don't want to deal with me without any profit.

Genady said I need to find a private sponsor and I thought about you.

Jeff I didn't want to ask you for any help. I wanted to do everything by my own. But I don't have any other options. You know my plane is on May 17, 2006.

I must be in Moscow with money by this time. I will fly to the USA if I have money and I won't fly in other cases. I have not enough time to find money here and I want to ask you to be my sponsor.

Jeff I understand everything you may think about me. I hate asking people for money and I always try to do everything by my own. But now I really need your financial assistance. I estimated everything. I will reimburse you this sum in one month. I also can pay you extra money back. I will work in your state for sure. I don't know where yet but I'll try to be as close as possible. I will learn the hospital in New York city and I'll call you from there. I will earn at least $3300 a month and I will have a place to live. You see I will be able to return you the money.

Jeff you are the only man I know in the USA. I don't want to mix our relationship and money. But I don't have anyone else to ask for this help. I know if things even will not work out between us we will remain good friends.

I don't want to lie you and say that I love you. I can't say it to a man I have never met. But you must know that I have the warmest feelings for you and I want to develop them. You know what this travel
means for me. It is my only chance to come to America and start new life. It also maybe new life start for you... or for us. I am honest woman and I honestly tell you that I will never hurt you or cheat you.
I will be there for ten months. This is more than enough to make a decision about us.

Jeff I have already told you about my plans for future. I want to come to the USA, earn some money to start my own business and find good man to love each other and enjoy our life together. I think I have already found this man... Smile. YOU. When I heard from Genady that my future ruined I was so stressed and confused. I don't want to give it up. I still have my hope. You are the only man who can help me.

Jeff, be my sponsor! Help me to overcome it, please. I will wait for your answer with all my hope.

Yours truly.
Darya

p.s. You can see my passport. I scaned it for our department and decided to send you a copy. I got it in January and the picture is not too good. :-)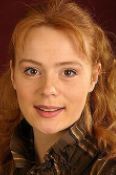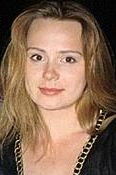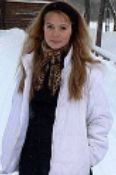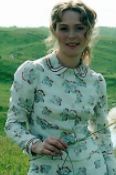 ---
Elena Tanygina - Cheboksary, Russia aka Elena Solovieva and Angelika Fimova

My name is Brenda from Australia. I was contacted by Elena Tanygina via seniorfriendfinder.com two months ago. Her birthdate is 16th April 1976. I found it odd that the initial contact to that service had a different name from the U.S. I rarely got replies to my questions and then received a request to help her out financially to join me in Australia. I became suspicious when I found her letters to be almost word for word with others in the blacklist by Elena Solovieva and Angelika Fimova. Elena gave her address as: The Russian Federation. Chuvash Republic, Cheboksary, ZIP:428032 Street: Volodarskogo 3 - 7 . (Email: elenatanyg76@mail.ru). This address was also the same one used by a scammer called Valentina Smirnova.

I didn't let on that I was suspicious. However, her letters suddenly stopped. Here a some of them:


Letter 1

Hello my new friend Brendan. I am very glad so soon to receive your letter. It is very pleasant, that you have not left my letter without the answer. I shall be glad to see your new photos. I at once shall write to you that I do not know as me have shown your structure. I have come in the Internet of cafe and have told the manager that want to find the groom from abroad! And he to me that has made that and have appeared set of structures! I also have written to you! I as shall send you the pictures. I like, that you to understand my not so good English language. I learned it at school, and then at university. My name Elena. To me 29 years. My birthday April, 16 1976 I was born in Russia in city Cheboksary, where I now and live. The birthday is a very happy holiday for me. This day I receive many gifts from my family and friends. When your birthday? My growth of 167 centimeters, weight 57 Kg. I send you my photos. I hope, that it is pleasant to you. I have higher education and I work as the manager in one of private concerns. Our firm is engaged in sale of toys. My duties include wholesale purchase of toys, for shop in which I work. What work you have? Where you work now? I live in the Cheboksary, it approximately in 800 km from Moscow. I the Russian woman. How you concern to the Russian women? I was never married and I do not have children. I possessed experience of dialogue with the men at myself in Russia,
But they were not adjusted seriously to the family attitudes and we had to part. The Russian men very much frequently use alcohol in a plenty, it not so is pleasant to me. I think, that you have no such habit.
I want to tell, that I do not smoke and I do not use strong spirits drinks, but sometimes I can slightly have a drink in the good company, but it happens very seldom. I have the mum and daddy, and as younger brother, which studies in institute. They live separately from me in an apartment. Now I live one in a small apartment in city centre, which I pay independently. I have many enthusiasmes. I very much love to sew, to knit, to prepare, to read the books various? I like to go in cinema and to listen to different music. I love to travel, but I never left for limits of Russia. I want to have the serious relations with you, to find love and to create happy family. I shall be very glad, if you as will want it as well as I. I want to inform you, that I write the letters from the Internet of the centre. Unfortunately I have no a house of the computer and telephone. I hope, what it will not be by a problem for our attitudes ? I want more to learn about you, your family, your enthusiasmes. I think, that you can answer to me soon.
I shall wait for your letter.

Elena.

Letter 2

Hi my new friend Brendan. I am very pleased, that you have answered my letter. Did not think in general which you will answer me so soon. I hope, that in us good relations in the future will gather. You want to continue our pleasant acquaintance and to study me better? In this letter I shall inform you about my family in more detail. My parents the most decent people. To my father 63 years. It works as the driver of the lorry. he goes in distant flights. To my mum of 59 years. She works as the teacher at school.
My mum the kindest woman, she very much loves children. I as very much children of love probably it was am transferred to me from my mum. They live the incorporated life 34 years. They are very happy with each other. They live in three apartments of a room. I very much frequently visit them. I very much love parents. To my brother of 20 years. It the student of economic institute. I think, which it will be interesting to you to find out about my native city. I live in city Cheboksary. It - very beautiful and big city.. My city is located on river Volga. I think, which you heard about this big and beautiful Russian river. I think, that you very easily will find my city on a map. The population of our city approximately 500 thousand inhabitants. In Cheboksary there are many beautiful and picturesque places where it probably is good, and interestingly messages time. My city has many monuments and beautiful buildings. You were in Russia? If you will arrive to Russia, necessarily visit Cheboksary. You will be pleased with this trip. I would like to know more about your country, your city about traditions.
It will be very interesting to me to read it in your letters. I want in addition to, study each other better.
You seem to me the most good person. It is interesting to you should know a lot of my private life?
I want to inform you about it.

Now I shall finish the letter.
I shall look forward to hearing from you.

Elena

Letter 3

Greetings my dear Brendan. How - you? I am very pleased to receive your answer. It is pleasant, that our acquaintance is a success, also we have progress. I like to read your letters. They bring to me many pleasures. For me has no value, that you are are more senior than I. I always loved people which are more senior than I. Because these people cleverer, reliable and cautious, than people of my age. I very serious both responsible girl and the person of my age not in am capable to understand it. I can find much in common with you. I think, that it is important, when people have the general ideas about life.
Presently, the partner is necessary for everyone oppress. I know, that senior people are not capable of treachery. At senior people steadier opinion, than at young. With the senior person I shall feel like am sure in tomorrow's day. I very much would like, that we had our love together. I to search such special for persons as you. I think, which my heart of me does not deceive. Why? But I have chosen from all of you.
It is probable, because it - destiny. My heart induces me. I was very pleased, when have found your letter in a box. Now I go home after work and I think of our acquaintance. I spend a lot of time on street. I like to breathe fresh air. I want to inform you more in more detail about private life. I think, which we nothing should disappear from each other. I have some disappointment in Russian people. I had sad experience with the person from my city. He was a few lot of the grown-up than me. We have acquainted with him at birthes of the basis of my girlfriend and liked each other. We have met this some time. He was the most beautiful person and has made pleasant impression on me. But then I have learned , that he has other girl and that he has deceived all this time of me. Now he lives with other woman. To me was very sick to transfer his deceit. Now I feel me completely. But I already cautiously address with people. I think, that in Russia there is no enough of decent people. Therefore I have decided to search on me directly for the foreign friend. Whether I know after this history, that there - existing love between the person and the woman. Now it is very difficult to me to entrust to people. Whether I know, may, I find persons to whom I can trust completely. I hope, that I have not tired you with this sad letter. Please inform me more in more detail about private life?

Elena.

Letter 4

Greetings my best friend Brendan. Thank for your answer to my letter. I want to inform to you, that I very much waited for your letter. Your letter is filled with honesty and kindness. It gives me some hopes. You very good and attractive person!!! Thank you for photos. It - very much pity, that we while are far from each other. To Cheboksary it is impossible to find the real person, the real husband who may love his wife and provide his happy life, happy life to the future family. I think, that I might be the good wife to the husband. Each woman searches for persons whom will love and respect her. I want, that you knew my attitude to life of family. I only want the good relation and the kind person for me am direct. The person who becomes the good father to my children. I want the good relation to me. I shall answer the person yours faithfully, and lady to this everyone will love him. I search for serious attitudes, whom, that who may understand me and who will be understood by me. Attitudes between the person and the woman are very important. The person always should address with the woman well, with love and respect. He should help with bad both good times and care of all its needs. The person should give the woman all love and care. He should do so that his woman was the happiest on all basis. The woman should do also most of all for the person. To support it always, to be number when the person demands it. I think, that the love is very important concerning the person and the woman. I believe in this kind of attitudes, for this purpose, that I search for it in life. My ideas - it is close to yours? Inform please what attitudes search for you? You should know, that I live not in the best country. I want, that my children had the best life, than I. I very much want, that we have continued with you our attitudes. I think, that you, that the person who is necessary for me. Dear Brendan I want to convince you, that I - honour with you, that, I should not deceive you.

I shall look forward to hearing from you.

Sincerely.

Elena.

Letter 5

Hi my dear Brendan. I am very pleased to receive your warm intimate letter. The large thank for your attention. I very much would like to have with you the serious attitudes and to be the sensitive partner of life for you. In our letters we should continue to find out each other better. With each your new letter I shall learn, that you very interesting the man. I enjoy by correspondence with you. I think, that we should write each other as it is possible more often. As far as the opportunity allows to us. Nothing does the man and woman closer, than to carry out a lot of time together and more to communicate. I very much love to dream and to think of my future. I very much frequently present our house. To me I very much would be desirable to have in my apartment or house an old fireplace and plenty flowers. as would like to have an aquarium with exotic fishes and sea turtles. What you think of it? What house would dream to have you? It would be very interesting to me to know your dream. Certainly I shall create comfort in my house. Recently I have finished rates of the designer. I think, that at me it very well will turn out. I shall feel by the very happy woman, if my husband will be my friend reliable, quiet careful both strong, generous and clever. You love to visit the friends? Or to be going in the good noisy and cheerful company? You like days off? You love to have a rest? I very much love days off. Per free days I very much love to carry out time on kitchen. I very much like to prepare. I would like to prepare for you something unusual. I want to know, that you love to use in food. You love sweet? I very much love sweet, but I watch the figure and I limit myself in the use of sweet food. As I am engaged in gymnastics and sports to contain myself in the good form. You care of the health? I want further to carry out time together and to learn each other better. Each your following letter I expect impatiently. Do not leave me during long time.

Sincerely.
Yours.

Elena.

Letter 6

Hello my dear Brendan. I am very pleased to receive your letter today. Excuse me that I long did not write to you, but the Internet the centre from which I write you was closed on repair. For me the large pleasure to answer your letter. I am very grateful to you for attention and interest to me. My friend Brendan I want you shall be possible to ask I to name you in the letters my love? I think, that it will be pleasant for you. It is very a pity, that we while are far apart. We are divided by thousand kilometers and large ocean. But I think, that we can overcome all barrier with the help of language of love. Even the most difficult obstacles have no the force near to such strong, clever and careful man as you. My love I shall remember day of our romantic meeting all life. I very much want to speak about love. I a lot of time dreamed, how we sit at a fireplace. The candles burn by soft, pleasant light. The fire wood slightly cracks in a fireplace. We look against each other and all our ideas on love.I always try to continue traditions of my family. My parents very much love each other. They always help and support each other.
My mum always learned me to be independent.I very love the clever and strong people, which have the point of view of representation concerning life. I try to surround myself with the honour and sincere people, having one rare feature which the kindness refers to as. The love for me means freedom. Freedom of a choice of the favourite man. I should freely choose that the man, which I should give all sincere kindness, all feelings. I think, that the creation of family should be based on love. If the marriage is created not on love, he will not be long and happy. The love is a victim. If the soul of the man is remarkable, his weak parties remain not noticed. The love allows me to look at the world on new.
I Wanted shall have love for which I is ready to give back life. I would like to have such understanding and affinity, for the sake of which I would be ready to give back all. What you think of all it? What is love in your opinion? Please answer my questions. Brendan our vital ways have met. Let them to burn as a bright star of our amazing love. I shall wait your answer. I hope for the destiny.

Love and kiss.
Yours.

Elena.

Letter 7

Hi my perfect and wonderful Brendan!!! I am again glad to see your letter. Each your letter brings heat in my heart. I dream of that day when it will be not the letter and our long-awaited meeting. Today it is magnificent weather in the street. In such perfect day best to be in the street and to go for a walk on fresh air. It is so pleasant. Especially when to leave with the friends from city in a forest on the picnic.
It is wonderful. I know probably I am too romantic and I love a nature very much. Yesterday I dreamed of us walking in the forest. When I think of you, my favourite man,I become so happy and it is pleasant and joyfully on heart, that for me it would be desirable to fly with happiness. I understand that I can not live without you, without your words, without your embraces and kisses. For this that I searched all my life.
You probably are intended to me by destiny. I should connect life only with you my lovely. I am happy that you are mine. I value it very much. I do not want to lose you never. You are my sense life. Without you I have nothing to live in this world. I always dreamed about such man as you, such understanding and fond man. I want that we will be with each other. I shall wait your letter soon. I hope to receive it and to be delighted to your answer. A lot of kisses to my darling, Your always lovely Elena.

Letter 8

Hello my love Brendan. I am very glad to see from you the letter. I do not know when we now shall be together, I very much wait when you will arrive to me, and help me to pay my arrival you. I very much love you Brendan, also want to be with you. I am very tired from loneliness. You Brendan, my loved person and I wants to be only with you. So the our happiness is in your hands. I shall forgive pardons that long did not answer you. Brendan I marked the birthday. It was very cheerful holiday. I have invited very many friends and relatives. At us houses were covered a smart celebratory table. My mum has prepared a lot of different meal. On a table there were many any sweets. We saw a sparkling and good Georgian wine.
But it is especial to all visitors the big pie which was baked by my mum has liked. When all visitors have lifted glasses with champagne, to me became slightly sad. Behind my celebratory table there were no you my love. I for one minute have presented you a number (line) sitting with me. We have lifted glasses with champagne and you spoke fine words. My ideas have come to the senses also I the beautiful dream has understood that it only. My parents and friends have presented me many gifts and surprises. I was very glad to such attention. After a celebratory table stay danced much and had fun and I each minute thought of you my friend. It would be very good to dance with you slow, quiet music to feel yours embraces and Warm breath. I hope that day birth I shall mark the following together with you. On it I shall finish the letter. I shall wait from you for the answer.
I love you Brendan.
Yours Elena.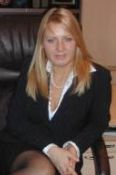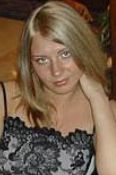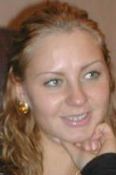 ---
Lyudmila Chernysheva - Vladimir, Russia

I am a single dad of 3 boys, living in Newcastle Australia, self employed This an account of my dealings with Lyudmila Chernysheva aka Natalia Kirilova aka Natalya Kiriilova aka Natalia Kerillova
emails
milka50575@mail.ru
milayamila321@yandex.ru
marinakrasavica@yahoo.com

address
601428 Vladimir
Vjaznikovsky area
Settlement Edon
Street Soviet H10


I was contacted through MatchRanger.com and no mention of money at this time but a sob story of hardship after her husband and parents were killed. Looking back now there were many things that should have alerted me that something wasn't right but I fell in love and well , yep it cost me $2,500USD.

Letter 1

Hello!!!! I am interested with you to speak, I have just now decided to write to you. If you are interested in continuing our acquaintance and you the effective blonde from Russia which searches the for the the man for creation only families and the serious love relations, ready to accept in the life of two defenceless and weak women we could learn each other more better will interest!!! I am in this country on coincidence of circumstances about which I shall speak in the letter. Why two??? I have small daughter for whom daddy will be only a support and protection and not just as the unfamiliar uncle
and the friend of mum. I shall wait for your letter on this address milka50575@mail.ru

Letter 2

HELLO BRETT!!!!
FORGIVE ME FOR THAT THAT HAS NOT ANSWERED AT ONCE, I DO NOT HAVE OPPORTUNITY TO WRITE EVERY DAY. I SPEND ALL FREE TIME WITH THE DAUGHTER SO ON ADMIRERS I DO NOT HAVE TIME. SEND NEVERTHELESS SOMEHOW THE PICTURES. I WANT TO TELL A LITTLE TO YOU ABOUT MYSELF AND THAT I LIKE TO DO. I HAVE MANY INTERESTS, BUT BASICALLY I
THE CREATIVE PERSON AND TO ME VERY MUCH TO LIKE SOMETHING TO THINK OUT NEW AND UNUSUAL. I LIKE TO BE ENGAGED IN THE EMBROIDERY. I EMBROIDER THE DAGGER DIFFERENT PICTURES THAT WILL COME IN THE HEAD, AND I SELL OR I I DO GIFTS. ALSO LIKE TO READ BOOKS, RUSSIAN CLASSIC: DOSTOEVSKY, TURGENEV, ANNA AHMATOVA.... I LIKE TO BE ENGAGED AND PLAY WITH THE DAUGHTER. SHE AT ME TOO VERY TALENTED AND CREATIVE. I CAN BE WITH HER HOURS. WE FREQUENTLY ARE ON WALKS AND WE GO AT CINEMA AND THEATRES. BUT RECENTLY IT OCCURS A LITTLE. NOW IT BECAME MORE COMPLEX. I SHOULD BE A LOT OF BORROWED AND TO SEARCH FOR ADDITIONAL SOURCES OF THE INCOME. STILL I WANT TO TELL TO YOU THAT I EXAMINE THE OPPORTUNITY TO MOVE ON THE CONSTANT RESIDENCE TO EUROPE OR THE USA THOUGH RECENTLY IN THE USA TOO MANY NATURAL ACCIDENTS AND LITTLE BIT RESTLESS SITUATION. ON IT I SHALL FINISH THE LETTER AND I HOPE THAT YOU TO ME WRITE THE SAME LETTER ON AND THAT INTERESTS YOU. ONLY THERE IS AT ME ONE REQUEST FOR YOU, THE MY DEAR FRIEND TO NOT ASK ME THE PICTURE OF THE EROTIC DIRECTION. I IT AT ALL DONE NOT INTERESTED ALSO BY ME SHALL SIMPLY STOP TO SPEAK WITH YOU. AS I THINK IT IS OFFENSIVE, TO ASK PICTURES OF
SIMILAR CHARACTER. I HOPE THAT NOT STRONGLY YOU HAS TIRED. YOURS FAITHFULLY, LYUDMILA.

*This relationship construction went on for about 3 months then the money letter.

Letter 3
Hello my dear Brett. I missed and again I sit for a computer and I want to tell to you about the problem now. I spoke with the boss about that to me have now paid the salary that I could pay services to agency for work and renewal of documents. The manager informed me that it is necessary to pay now, but right now I do not have enough money to pay it. The boss has told that I can receive the salary at the end of a month together with all workers, and it is necessary for me now. I very much asked him about this service, but he was rested, annoying and cannot help me. And time goes also to me very much it would be desirable to find now 450 dollars to pay services of the company. At me will be money, but it will be not earlier than in 2 weeks. And I wanted to prepare for this time new documents on me and on the daughter. There can be you could to me now in it help, and I then as I shall receive on work the salary could transfer you of money for your bank account. You will give me coordinates of the account and I shall transfer means for your name. Because I right now should pay, that there was no delay and I could arrive earlier to you, my dear Brett. such it is possible to tell at me there is a problem. I did not think that my boss of me so will bring and will not understand in this situation. I have told that on Monday I shall leave and I shall not work any more on his company, and I shall demand to pay to me all
relying money. And he has told that I should fulfil up to the end of this month that they could find to me replacement for this time. And then I can leave from this firm. We have sworn, and I left and have told that he the egoist and only looks and searches everywhere for the benefit and on the rest to it to spit. I now in such bad mood, my dear Brett. me very bad that I cannot begin this process now.... To finish
it more truly is fast. I am very strongly upset. My tender Brett if you of me can help and help a little I shall be very very grateful to you and I shall necessarily return a duty after to me will pay the salary at the end of this month. I hope that all will be at me and you I was good also very much you I adore and I like!!!! Your princess Lyudmila!


*All the time I was anxious why my questions seemed to go unheard and I became suspicious.
She asked me to direct some money to her friend Olga Sergeeva whos name also appears on the scammers black list. I mentioned this then recieved this letter.

Letter 4

Hi my beloved Brett. I thank you for your support, but you so have made all quickly, that I could not inform you that I do not have now opportunity for reception of your money because I gave the passport on
registration of the new visa, you know about it, and to me yet have not returned the passport. Here
therefore I have not had time to inform you, my native Brett!!!! I would like that you, favourite mine Brett
if there is such opportunity has directed this sum addressed to my girlfriend who has tried and have
prepared to me quickly all documents. It could transfer freely to me of money and I could go up to
Moscow. How you look at it? I in fact cannot receive without documents. I inform you a name my girlfriend with whom I can receive money. I also wish to tell to you that we in Russia have what that agreement on which I can get now your support only there where translation of means has been issued. I spoke with the girlfriend, at it documents are, but city on which it is registered not Moscow and not Vladimir, and Barnaul, it is Altai, a place, whence I come!!!!! We with äåòñâà know each other and we love. It can help me. I would like that you at registration of translation did not specify the name of city that all has turned out. We now came to bank of our city and asked about the Western union. As advisers it is necessary for the sender to specify the country have informed me, and easier number of translation and from whom the help has come. And we can receive freely. Here such information!!!

Make here so!!!!
A full name of the sender
The address of the sender
The sum and number of translation

The addressee: Olga Sergeeva (My girlfriend)!!!!!!!!
Russia
Number mtsn.
After you can alter it I this very day shall inform you, whether could receive money. And at once I can go
to Moscow. I love you and all that I do, it only for our future. I am surprised by your actions!!! You could find already investors for support of my works. You simply handsome man!!!!! I even more for it love
you. You are right, it is not necessary to speak many details, the main thing, that Bait it has turned out
successful and it will be possible to continue it then!!!!! Try to make translation today, whether
probably it to you? I love you. At you now probably late night. Kind dreams, my king Brett!!!! Your queen
Lyudmila

*I tracked the emails and they are originating from the USA somewhere around California.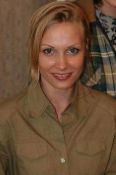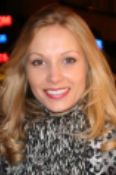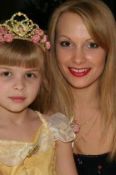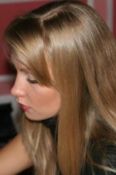 ---
To send your own story, please click here
Click here to support Black List
READ ALSO: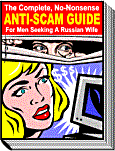 Met a Russian woman over the Internet?
Thinking about finding a Russian wife?
Russian woman wrote to you? Don't move any further until you read The Complete, No-Nonsense ANTI-SCAM GUIDE For Men Seeking A Russian Wife. Too many men were caught up in a scam and lost great deal of money - want to be one of them? Ensure your safety and peace of mind - read the ANTI-SCAM GUIDE.




Scam-free search - GUARANTEED! - Looking for somebody truly special but have had it with scammers and scam agencies? Let professionals to do the job for you.

The Universal Crib On Finding A Russian Wife - the most compressed, step-by-step guidance on finding, courting and marrying a Russian woman.
Dating Scams - The real picture of international introduction industry
Reliable Dating Services - where to look for a Russian wife
The shocking truth about Russian Brides - E-book by Marina Smiley. Find out things about Russian brides that marriage agencies will never tell you.
Why Russian Women? - If you decided to find yourself a Russian wife, you would be inundated with questions of the type "Why Russian Women?" from everybody you cared to share your idea with. Surprisingly, every Russian woman you are writing to will ask the same question: "Why do you want to find a wife in Russia?" After a while, you might start questioning your own sanity in doing the thing which everybody, including your dates in this Internet rendezvous, consider strange enough to request explanations. Here you will find some ready-to-use answers for your family, friends and Russian women you are writing to.
Cheap Russian Translations - Russian-English/English-Russian translation: fast and comprehensive. You are not sure she understands what you mean? Translate your letter to Russian! Reasonable rates and highest quality.
---

New E-book by Elena Petrova:
"How To Find And Marry A Girl Like Me"
Comment from the reader:
"This may well turn out to be the best purchase I have made... I hope not too many of my competitors find this book!"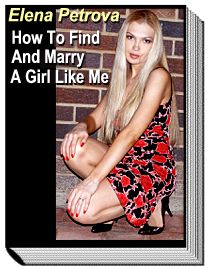 Discover how to find, court and finally marry a beautiful Russian woman!
This is the only book written by a beautiful Russian woman married to a western man - for more than 5 years! - and who is also the owner of a highly successful Internet dating agency.
Find out once and forever what Russian women are really looking for, why they are looking for it and how you can give them exactly what they want!
Get responses on your letters to beautiful Russian women - 9 out of 10, GUARANTEED!
With "How To Find And Marry A Girl Like Me" you'll learn knock-out techniques that will instantly boost your success rate in dating Russian women - online and in real life. You will have more beautiful girls that want to be with you than you can handle!
And not just ordinary girls! They will be beautiful, intelligent, but most of all - honest and sincere! You will be the one to take your pick!
STOP wasting your time and money in search for a Russian wife... Get it done - painlessly, easily, and certainly! Moreover, have lots of fun along the way!
Yes, you too can marry a girl like the one on the picture... Click here!
---
JUST RELEASED!
New Ebook You Cannot Afford To Miss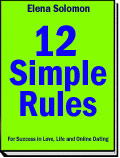 Dating can be complicated... it doesn't have to be! You can jump start your love life - or you can keep wandering in the dark; the choice is yours!
When it comes to dating, most men make the same silly mistakes with women - over and over, with disastrous results.
Do you want to do BETTER than 99% of other guys? Click here
---
New e-book by Marina Smiley (the author of famous "The shocking truth about Russian brides"):

"Sex and Love With Russian Women"

Discover where so many guys fall short when visit their girlfriends in Russia;

Learn how you can dramatically improve your success with Russian women and win when others fail.

Most intimate questions answered by a Russian woman - Medical Doctor.
---
Comments, suggestions? We want to hear from you!
Click here to Contact us
Seek a reliable Russian Dating Agency? Why not check www.elenasmodels.com - RECOMMENDED
---