Irina Aleksandrovna Latypova aka Aleksandra Aleksandrovna Potorochina (Primorsk, Russia)
Greetings to whom it may concern, my name is Jay, a full-time employed, single white/caucasian 31 year old male living in Monroe, LA. I have stumbled upon another recent scammer that has been hitting up Match.com alot apparently posing as a girl from Plano, TX but then revealing herself as from Primorsk, Russia. Her screename on Match.com is "Julikana", I have already contacted them about her as a Russian scammer as well to have her account removed and her IP perma banned.
Typical bait and switch "visa and tickets" scammer, thankfully I have NOT sent her any money, I was wise to be suspicious of this individual's true motives. I have yet to resolve our conversation after she sent me her forged Visa (verified that it is indeed forged by the St. Petersburg U.S. Consulate) and at this point I don't care to.

Here is a reply from the U.S. Consulate on her forged visa:

-----Original Message-----
From: ACS, STPETE [mailto:acsstpete@state.gov]
Sent: Friday, April 21, 2006 3:01 PM
Subject: RE: Dear Ladies or Gentlemen of the US Consulate of St. Petersburg, I have an inquiry into a certain Russian individual's recently issued Visa.

Dear Mr. Gilbreath,

I'm afraid that the visa is an altered scan and in fact does not exist. Usually this scam will result in an American citizen sending money via pony express, never to be seen again. I hope this is helpful.

ACS


Her supposed physical address is:

Lebedeva Street 6-15
Primorsk, Russia, 188910
The Primorsk this individual lives in is in the Leningradskaya Oblast as to avoid confusion, as there are 2 other Primorsks in Russia in my research on Mapquest.com. Here is some correspondance emails, even one from another Match.com member of whom she has also contacted that emailed me about her:
Letter 1
Date: Fri, 21 Apr 2006 17:04:35 +0400
From: svetsvet4u@yahoo.com
Subject: Re[5]: Hello again

please see the scan of my visa, I think it will prove you that I am
really want to be with you...

yours Aleksandra Potorochina

Lebedeva street 6-15
Primorsk, Russia, 188910

svetsvet4u@yahoo.com

Here is some of my pics http://photos.yahoo.com/svetsvet4u

Here are some of my emails from her:

Letter 2
From: Irina Latypova <tevstevs0606@yahoo.com>
Reply-To: Irina Latypova <tevstevs0606@yahoo.com>
Subject: Re: Dear Irina, please read and understand...
Date: Wed 04/05/06 01:31 AM


Hi, my darling XXXXXX!!!

I understand everything quite well. But you should understand me also. I have to pay for visa in some days(During 7 days). If I don't pay in time, they will just refuse me with it. There are many people who want to get visa and to leave Russia. So they don't pay much attention to you in the Embassy. You just need to do all the paper-work and to pay money, only after that they will talk to you. You should understand what to receive in your country the visa very difficultly!!! But now I can make all this very quickly and without problems, there is only one problem, these are money!! It is a shame to me to ask it you, and I never anybody did not ask money. It is very a shame to me. But desire to see you very big and consequently I ask your help. So, dear, please, try to do what you can and as soon as possible. Y ou are my only hope. But of course, I will understand everything...
I love you and wait for your soon reply.

Irina Latypova
Lebedeva street 6-15
Primorsk, Russia, 188910

tevstevs0606@yahoo.com

Here is some of my pics <http://photos.yahoo.com/tevstevs0606>

Here is another one she sent me later asking yet again for money for helping pay for a ticket:

Letter 3
From: Irina Latypova <tevstevs0606@yahoo.com>
Reply-To: Irina Latypova <tevstevs0606@yahoo.com>
To: lou_ceifer@knac.com
Subject: Re: YAY!!!!
Date: Wed 04/19/06 03:08 AM


Hi, my dear!!!
I've got my visa. So don't worry. Everything is Ok. I didn't have any problems. Some news for you, don't know either good or bad. My good friend is going to give me some money. But the problem is that she can give me only $400 and the ticket costs $624. So I still need $224. The problem is that they will wait only for some days and then they will sell the ticket to another person. The price is very reasonable and I don't thin I will then find something better. I can understand them as it is the way for the to earn money. So they are not going to wait as much as I need it. Dear, just think. Only some days and we will be together. It is the last step before our meeting. Please, do it for us. I love you and need you so. It is so difficult for me to be far from you now when I need your support. I am very confused to ask you about this but that is the only way for me. Send me money to my name (Irina Latypova) by Western Union, please. As soon as I get money I will pay for it. But we should do it faster as it could be sold to another person. I am waiting for your soon reply.
Miss you badly.
--
Irina Latypova
Lebedeva street 6-15
Primorsk, Russia, 188910

tevstevs0606@yahoo.com

Here is some of my pics <http://photos.yahoo.com/tevstevs0606>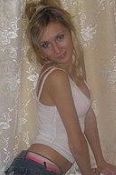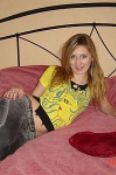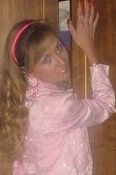 ---
"Angellika" Maria Balakina - Zvenigovo/ Mari El,Russia

So, I was looking for great women in Denver and subscribed to Match.com. I got the connection from Angellika and we were off to the races talking to each other. This went on for about two months. She finally said she wanted to come see me. I told her I would not send any money to help her. She went ahead and got a passport and visa. I have an email with her documents on it. She just needed help with the travel. I sent her $970. The trip was a legit one as I tracked the flights from Moscow to Frankfurt to Denver. On the day she was to arrive, no Angellika. Attached are photos and emails of what happened.


The prices are specified in $. at an internal rate of airlines.

Moscow (MOW) - Denver (DEN)
The price for 1 return ticket: 1093,33 $.

In total for 1 ticket: 1 x (USD900,00 + USD193,33) = USD1093,33
Payment is made in roubles at the rate of airlines at date of purchase.

Attention! At booking tickets inside Russia and the CIS cost and presence of places is not guaranteed! You can look the schedule and contact our operators by phone, to reserve the air ticket.

Tickets are necessary for redeeming in for day of booking (on April, 21 2006, 18:00). If the ticket is not redeemed up to the specified term, the airline demands to cancel booking.

If air tickets are not redeemed before the specified date, your booking will be cancelled. You can pay air tickets Cash at the moment of delivery (except for air tickets which do not surrender and do not vary, and tickets of Aeroflot of economy class) in Moscow within the limits of MKAD or Saint Petersburg Cash in one of our offices.

Delivery of air tickets

Couriers of service of booking will get to you air tickets home or in office in Moscow (within the limits of MKAD) and Càíêò Petersburg. Delivery is carried out at week-days in working hours. Cost of delivery - $10 Delivery of air tickets in other cities is carried out from Moscow by express mail DHL. Cost of delivery of air tickets makes from $40 across Russia. Sending of air tickets the express train is carried out by mail only after payment. Term of delivery makes 1-3 working days. Cost of delivery is not included into the mentioned above cost of the air ticket.

Start:
Airline: Aeroflot Flight: SU105
Departure: on April, 25, 11:10, the Sheremetyevo à/ï
Arrival: on April, 25, 12:35, Frankfurt Intl
Places: Econom a class, it is reserved

City of change: Frankfurt

Airline: United Airlines Flight: UA8878
Departure: on April, 25, 13:50, Frankfurt Intl
Arrival: on April, 25, 15:49, Denver Intl Arpt
Places: Econom a class, it is reserved

Time in a way: 14 hours 40 m.

Back:

Airline: United Airlines Flight: UA8879
Departure: on June, 05, 17:50, Denver Intl Arpt
Arrival: on June, 06, 11:05, Frankfurt Intl
Places: Econom a class, it is reserved

City of change: Frankfurt

Airline: Aeroflot Flight: SU106
Departure: on June, 06, 14:05, Frankfurt Intl
Arrival: on June, 06, 19:20, the Sheremetyevo à/ï
Places: Econom a class, it is reserved

Time in a way: 15 hours 30 m.
---------------------------------------------------------------
Total it is necessary to pay 1093,33 $ on April, 21 2006, 18:00.

Letter 1

Hi my sweetheart Scott! I am glad to read your message. We have won this war. Dear, I should address to you for help. Earlier I counted myself the strong and independent person, and it was pleasant for me
to feel, that I can care of myself. And now I feel simply the woman who requires support. But it is pleasant for me, to feel beside strong the man which protects me from all excitements of a life! Scott, I
informed a place of arrival (Denver International Airport, DIA) to you to the agent and he has calculated the staying payment for me. It will for me 1100 $ . it tickets in both ends. and now is necessary for
me $1100 to pay till April 21, till 18:00 in agency the second part of cost travel. I have paid the visa of travel . I want embrace to you on April 25 and till June 5 don't release. I hope that you won't against?:))) Agent informed me, that they don't accept payments, bank moving of money to the account, from private persons. They accept such payment only from the organization at travel by groups. Therefore I should make the second part of payment by cash. The agent has told, that in our city some banks are engaged in moving of money from other countries. He has told. That they make it quickly, it demands for them
about one day. There are in our city some systems for moving work. It is " Western Union ". In agency have told, that within the 2 days my visa will be here. The embassy approved my questionnaire and therefore I can soon arrive to you Scott. Also they asked to pay till 18:00 on the Moscow time of April 21. Therefore, lovely, try today to send to me money $1100, for payment of them. My information for this purpose:
My name:
My Adress: street of Truda 8, Zvenigovo, Mari El, (Russia).

Also, do not overlook to write to me confidential number, your home address, first name and last name. Approximately in a 5 days , I can arrive to you. Please, dear, plan this time for me. I have intention to take away You, these days, from all your affairs, that you belonged only to me. I want to surround you in this time with my caress and care. My hugs and kisses, Yours Angellika. I wait for your letters dear!

Letter 2

My lovely and gentle Scott. I have received your letter. I have gone to agency and has offered them your idea. But me have explained. Agency of travels hasn't the right to accept translations in currency from foreign states. It is a tax crime. In territory of Russia all money operations are carried out only in roubles. Accept as payment in USA roubles for goods or services? Therefore it is necessary to me receive 1100 $ and exchange currency for roubles. Then go in agency and they will accept payment in roubles. Therefore you need to go in bank in which is office " Western union ". When you Scott will send money,
you will need to specify my full name and the address. Before I can receive money I should specify your full name and the address. Also, I should inform in bank confidential number (MTCN.) This number to you inform in bank at sending money, and you will need to inform this number to me in the messages. All moving will borrow some hours. My love I very long waited the unique man. If we shall have time(be in
time) to make it today. That April 25 I shall be only yours. When I see your photos, I know: love is the most precious thing that exists in this world.

Yours for centuries Angellika

Letter 3

Hi my flowering blossom of love! It is amazing that we miss someone whom we have never met. I feel like I truly know you. I enjoy looking at you and thinking about what you might be doing. As you read this message, imagine me looking into your eyes and drawing your lips close to mine. I want you to feel the electricity that will flow between us when our lips finally meet. My feelings continue to become stronger each time we communicate. I have very good news Scott. Travel agency will accept my payment even on April 22. My brother has made pledged security (automobile). I very much miss you. I very much would like to share with you joyful instants. To give you the love, to listen to your gentle words. You my light, my sun. I am similar to a flower which can not without a sunlight and lasts to the first beams of the morning sun. Today my day was not the best without you, You my pain and my pleasure... I with impatience expect your letter.
Your Angellika .

ps I already pack suitcases:))) In Russia speak: Mood in suitcases

Letter 4

Hi my love Scott. I have received your letter. I send you scanned my visa and passport. I have put in pawn my gold: Ring and chain. Now I have 130 $ and money to ticket up to Moscow. You should send 970 $. I hope you too can not fall asleep at the night Have a great day!
Gentle kiss. Yours Angellika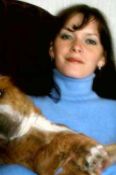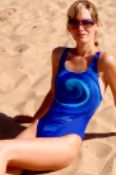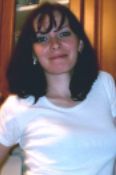 ---
To send your own story, please click here
Click here to support Black List
READ ALSO: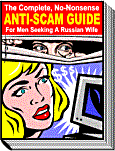 Met a Russian woman over the Internet?
Thinking about finding a Russian wife?
Russian woman wrote to you? Don't move any further until you read The Complete, No-Nonsense ANTI-SCAM GUIDE For Men Seeking A Russian Wife. Too many men were caught up in a scam and lost great deal of money - want to be one of them? Ensure your safety and peace of mind - read the ANTI-SCAM GUIDE.




Scam-free search - GUARANTEED! - Looking for somebody truly special but have had it with scammers and scam agencies? Let professionals to do the job for you.

The Universal Crib On Finding A Russian Wife - the most compressed, step-by-step guidance on finding, courting and marrying a Russian woman.
Dating Scams - The real picture of international introduction industry
Reliable Dating Services - where to look for a Russian wife
The shocking truth about Russian Brides - E-book by Marina Smiley. Find out things about Russian brides that marriage agencies will never tell you.
Why Russian Women? - If you decided to find yourself a Russian wife, you would be inundated with questions of the type "Why Russian Women?" from everybody you cared to share your idea with. Surprisingly, every Russian woman you are writing to will ask the same question: "Why do you want to find a wife in Russia?" After a while, you might start questioning your own sanity in doing the thing which everybody, including your dates in this Internet rendezvous, consider strange enough to request explanations. Here you will find some ready-to-use answers for your family, friends and Russian women you are writing to.
Cheap Russian Translations - Russian-English/English-Russian translation: fast and comprehensive. You are not sure she understands what you mean? Translate your letter to Russian! Reasonable rates and highest quality.
---

New E-book by Elena Petrova:
"How To Find And Marry A Girl Like Me"
Comment from the reader:
"This may well turn out to be the best purchase I have made... I hope not too many of my competitors find this book!"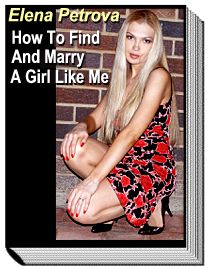 Discover how to find, court and finally marry a beautiful Russian woman!
This is the only book written by a beautiful Russian woman married to a western man - for more than 5 years! - and who is also the owner of a highly successful Internet dating agency.
Find out once and forever what Russian women are really looking for, why they are looking for it and how you can give them exactly what they want!
Get responses on your letters to beautiful Russian women - 9 out of 10, GUARANTEED!
With "How To Find And Marry A Girl Like Me" you'll learn knock-out techniques that will instantly boost your success rate in dating Russian women - online and in real life. You will have more beautiful girls that want to be with you than you can handle!
And not just ordinary girls! They will be beautiful, intelligent, but most of all - honest and sincere! You will be the one to take your pick!
STOP wasting your time and money in search for a Russian wife... Get it done - painlessly, easily, and certainly! Moreover, have lots of fun along the way!
Yes, you too can marry a girl like the one on the picture... Click here!
---
JUST RELEASED!
New Ebook You Cannot Afford To Miss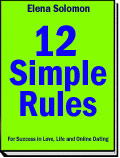 Dating can be complicated... it doesn't have to be! You can jump start your love life - or you can keep wandering in the dark; the choice is yours!
When it comes to dating, most men make the same silly mistakes with women - over and over, with disastrous results.
Do you want to do BETTER than 99% of other guys? Click here
---
New e-book by Marina Smiley (the author of famous "The shocking truth about Russian brides"):

"Sex and Love With Russian Women"

Discover where so many guys fall short when visit their girlfriends in Russia;

Learn how you can dramatically improve your success with Russian women and win when others fail.

Most intimate questions answered by a Russian woman - Medical Doctor.
---
Comments, suggestions? We want to hear from you!
Click here to Contact us
Seek a reliable Russian Dating Agency? Why not check www.elenasmodels.com - RECOMMENDED
---