Elena Sonishko (Cheboksary,Russia)
Elena Sonishko (Cheboksary, Russia).I am a young 26, good-looking, wealthy professional. Met on Yahoo.com Personals. I did a search on the city she claimed to be from and I got top three search results to be women scam artists out for menís cash. I read some of the messages on the scam site and they were pretty much cut and paste with the messages I received from ďElena.Ē I have ended the short correspondence that I have had with her before she has even gotten the chance to ask for money. I was skeptical from the start. She was pretty hot though so I thought what the heck. I have reported her to Yahoo site complaint area.

Letters:
Hello, I find your profile interesting and I would like to know you better, please, check my profile and if you want, please, write me to my regular e-mail, I will tell you more about myself and send you some photos. I would like to know you better. My address is sonishko_elena@mail.ru I hope to hear from you soon. My best regards, Elena
Hello dear ďNameĒ! At first, I want to say to you, that I'm very glad to get answer from you. I am new person in the Internet, and I could not imagine myself, that my message to you will give result, and I'll get your letter so fast! Ok, my name is Elena, I'm 28 years old, I won't begin to tell again to you all information, which was in my profile, I just want to remind you, that I'm from Russia, I was born in Russia, and I live there now. If it doesn't scare you off me, I'll be happy to continue our correspondence and I want to know more about you. I have never been in America or another foreign country, but off cause I'm interested in travelling. I live in the nice Russian town. The name is Cheboksary. I saw your profile at the site, and I liked much. I wanted to write a letter to you. I wanted to get registered on the site, but unfortunately all my attempts was failed, when I tried to place profile from Russia, therefore I took another country. I want to ask you if you corresponded with women already? Have you ever been in Russia or may be contacted with Russian people? It's interesting. I work as nurse in the Central hospital. I have no computer at home and every time I write you from the Internet caf?. I have one request to you; if you send me photos, please, try to do them smaller, ok? You know, I studied English at the college, but it is not perfect off cause, so, I should please you to excuse me for my mistakes. If I will have possibility, I would try to take some English lessons soon. You know, I write you this letter by myself, but sometimes I use special program for translation some words or sentence. I really hope, that I would get letter from you soon (if be honesty, I was not sure that I would have reply from you to my message, and I just wanted to check my e-mail and it was big surprise for me, thanks a lot). As I told you before, Iím really interested to know you better, so, please, tell me more about yourself, and if this is possible, send me some photos. I would like to see them, and you can see my photo attached too. I will be waiting your reply, with my best wishes, Elena
Dear ďNameĒ! I am very glad to get your letter, and I have to say, that I'm happy, that I have decided to communicate with Internet, and to learn English, I speak English rather good, and I hope, that you understand me good. You asked whyh I'm looking for a man from another country.... I think that most of Russian man are not family oriented and like to drink, have many women. I don't think that all the same, in every country are good and bad people, but I don't want to try againe here. May be I will have chance with you? You know, when I started my search, I really didnít believe that I can find somebody, and I would be interesting for man from another country! I have girlfriend, she advised me to try, because she found her husband around 8 month ago in Internet too. She was not serious first time when she had correspondence with him, but after some times they understood that couldnít live without each other and now she live in France. She visited our town last week and we had conversation about this, so, I decided to try. But I have to say, that I am not looking for just empty correspondence, I want to say, that my intentions are serious, and I look for my future husband. I hope you understand me, and if it is only the game for you (I don't think so, but...), tell me about it, please, and may be it will be better for us to stop our conversation, because I don't want to hurt myself. I have to say, that I am very interested in you, I want to know you better, and I want to understand you, what kind of man you are... And you know, I think you should decide, was I right when I started to write you. I really hope that we will continue our correspondence, and I want to tell you some more about myself. I'm 1 m 71 sm tall, my weight 56 kg. As you saw at photos, I have blue eyes and blonde hair. I like ice-cream. I like cooking and this is my privilege when we have any celebration, because all my girlfriends think that Iím the best. But Iím not agreeing with them, because I know at least once 1 person, my mom, she cook better, and she is my teacher in this. I am single, and I have no sisters or brothers. I have no children, but I want to feel myself as mother, and I hope, I'll feel it beautiful feeling someday. My desire is to find the man, with whom I can spend my life together, I understand, that the days go, and we getting older, and I don't want to feel loneliness, and to think, that I have had chance someday? With my best wishes, Elena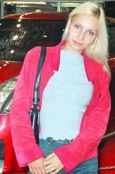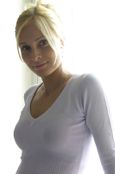 ---
Iím not sure if this is a true scam or not, but it sure looks like it. I baited this one for a while before I got this final email. If you need other pictures or emails please let me know. I also have an interesting email from the travel agency. Hope this helps someone from getting hurt.

Letters:
From: Elena [mailto:star-shine721@yandex.ru] Sent: Tuesday, October 18, 2005 5:10 AM, Subject: my love for Bobby
Hello my love How are you today? I am very happy to read your e-mails.You forgive me for late respond. I think, that you are the special person for me. You are very handsome man and I onstantly dream of you. I have told all about our relations to my friends. They are glad to see, how I become happier, than was before. I do not know, what else I can tell to you. I am full of words of love to you and nothing else. Every day I hope, that all this is real, that you are not only my imagination. My friends say hello to you. I have some gift for you from them.I was in travel agency, I wanted to learn, how I can arrive to you. I hope, we can meet and I have given your e-mail address to my tourist agent. He promised me to send you the information on my trip. But there is one thing If we want to celebrate my birthday with you in your place, you should tell to me, you will help me? They will sell cheap tickets if we shall meet.Tickets will cost much more for us if I shall depart later. They say, that it will be much more difficult that apply for a visa which is valid during 1 month. I do not know why they have told to me that. You think of it, I cannot get it, because I earn only 200 $ here. But you should not worry because of money.I shall give you your money later when we shall meet because I shall work in some hospital and I can earn a few money for you. I regret to tell you these things, but I very much want to be with you.I do not know what else to you to tell, you know all about me. Certanly, if I could ask, my friends to lend me some money, but they have no such money. Please, you understand me correctly. I can speak with you all the day long and all the night long, but I would better to speak with you face to face.So we can better learn each other. Do not you think so?If you want, I can arrive to you for a week and we shall see how things will go. Or I can stay with you for ever. All is in your hands.I give you many kisses from me and I give you my heart.You live in my dreams, I want to be with you soon. I want to touch you and to kiss you. Bye. From Elena Speranskaya. PS. I shall wait your answer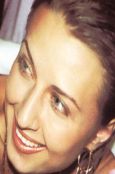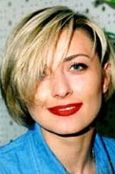 ---
Elena Yaranova elenayar29@mail_ru
She may be the same person as Ekaterina Ivanova, (Kurgan Russia). The dress in both pictures looks the same as do the facial features. We have been communicating off and on for the last 2 years. I was suspicious at the very first as she professed her love for me in her third letter to me. I finally tired of her contradictions, the last coming in September of '05 when she tried to tell me that it was May in Russia and the people were sunbathing early this year! She has not come out with a specific dollar request for visa and airfare, but as with so many others, she conveniently has a cousin working in a travel bureau and can get a discount on tickets.

Letters:
Hello my sweet dream and my most beautiful prince! I hope at you all well today? I am right? Today very good and warm day. I had the big surprise today. When I went for work saw as on a city beach bathe and to sunbathe many people. Usually the swimming season at us begins in the middle of June.But now at us very warm weather some days and consequently the swimming season began a month earlier. It has pleasantly surprised me, because I very much would like to sunbathe to be even more beautiful. Because near to such beautiful prince as you, should be too beautiful princess. Forrest, we with you shall be beautiful pair! You agree? Lovely, you have opened for me a door in the world of love. I love you XXXXXXXX and I am given this fine feeling completely. I test happiness of that there is the one whom I love. Thanks for that you is. I am grateful that you allow me to test this strange feeling.I want that we had fine children whom we shall love. To like children so that to learn them to love the world is main applicability of parents in relation to children. You agree with me? Angela writes that they are fine, only Ken recently Had a road accident. The automobile on which he went was not serviceable and Ken has hit in the big publicity board. To him has very much carried also he only had a trauma of a knee. Now he is in hospital. Angela almost all time spends together with him. All of us very much hope, that Ken will soon recover. When I about it have learned, I to start to worry for you even more. I hope that you will take care? Please be accurate and attentive.You are very necessary for me I of you very much I like. My relatives send you respect and love. All of them very much love you and together with me to worry for you and your health.Please lovely XXXXXXXX to take care for us. Ok I would not like to finish the letter, but the cafe is now closed. To me have told that it is necessary for them spend preventive works and consequently today they will be closed earlier. I very much to miss you. Today probably I shall go to walk in park or along the river.Lovely XXXXXXXX, I shall think of you and to dream. I send you the most gentle and sexual kisses. And as I send you all my love. Always your favourite princess. mailto:elenayar29@mail.ru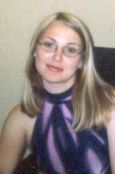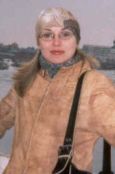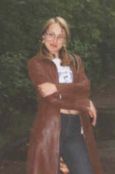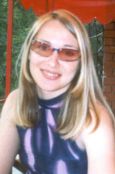 ---
Letters:
18 October, 2005
Dear Sir! Due to the request of Elena Speranskaya we send you the information about the tourfrom Surgut, Russia to the USA .Foreign passport - 100 USD Tourist visa for a month , one entry - 125 USD. We can offer the next flight on 3 November.If this time is ok for You and Miss Speranskaya, you should make payment balance sooner.Since our travel gency has discounts, the total price for the trip 987USD is valid for 5 days only. Roundtrip ticket with the registration of all the documents for Elena's flight costs 987USD.We can't provide you with the information about the exact time Elena arrives to youuntil we get full payment for the trip. Visa 125USD, Passport 100USD, Round ticket 762USD, Total: 987 USD.We arrange all necessary documents and tickets in 8-10 days after receiving the full payment for the trip. PAYMENT INFO: You can transfer the funds for the trip of Miss Speranskaya via MONEY GRAMM or WESTERN UNION systems. It is the fastest and the safest way to transfer the funds. Our travel agency is officially registerred as a private businessman Maxim Batirev, Surgut, Russian Federation. As soon as you transfer the funds on the name of our director, will you please e-mail us your full name and MTCN (money transfer control number) and we shall get the funds the same or the other day after transfer. Payment memo: Payment for Invoice № 51-103-1007 Order Now You canalso transfer the funds for the trip of Miss Speranskaya to our bank ccount and we shall receive the funds in 8-10 working days. To be paid by Bank Wire:
Beneficiary`s bank Raiffeisenbank Austria" ZAO Moscow 17/1 Troitskaya, Moscow WIFT: RZBMRUMM
Intermediary bank: Wachovia Bank,N.A., New York USA acc. 2000193460018
SWIFT: PNBPUS3N NYC. Beneficiary " VALEEV ANDREY SERGEEVICH"
Account number : 42301840104000178466
To get any other information you may contact us by e-mail. It is cheaper for you and comfortable for us, we will reply after receiveing your letter or by phone. Respectfully yours,
"Elita Tour Agency"Russia, Surgut, Ivanova 76, www.elita-tour.narod.ru,email: elita-tour@narod.ru,tel: +7 908-928-7669

---
Galina Yandulova (Orel, Russia)
I am 33 yr. old single father of 2 daughters. I didn't send any money, but I wanted to put this out there for the rest of you fellows. Her profile is on Americansingles.com. Kilmanda1979, from West Monroe, Louisiana. Data Agency: Telephones: 89276818897.OOO "ColumbM" 422540, city Orel, Lenina street, 36. e-mail: Columbmagency@yahoo.com Agent of the tourist centre Domrachev Aleksandr.

Letters:
First letter:
Hi! I am glad, that you were interested by me and have written to me e-mail. I shall be very glad if you will write to me also other letters. I for the first time have acquaintance through the Internet. It was very difficult to me to place my structure in a service of acquaintances, because I am in Russia, the service of acquaintances does not accept the members from this country. I had to specify in a structure, that I am in USA. In this letter I shall inform you a little information myself and if the dialogue with me will be interesting to you, I shall tell about myself in more detail in the following letters. My name Galina, my age 25 years. I have work and I am engaged in sports. I the very romantic woman also try to do my life interesting. I dream to meet in my life of the good man, which can understand me and love. I send you a photo me and I ask, that you sentme some pictures from your life. As it will be interesting to me to learn about your life, family, work and entertainments. Write to me, I shall wait your letter. Sincerely and yours faithfully. Galina.
First mention of money:
Hi mine dear! My number of an apartment 16. I am very glad to receive your letter and to learn, that you too want to meet me and to hold in the hands. It is pleasant to me to know, that there is a man, for which I the desired man and which expects, to see me. Kenny, and as your native people will concern to to that I shall arrive to you?.Kenny, I would not like to create for you any inconveniences. Kenny, today I visited the agent travels. He has told, that their firm can prepare for me travel. It will require approximately about two weeks. They will be to prepare for me the passport and insurance, then they will be to order for me the visa. The agent has told, that behind the visa I owe to reach in Moscow in your embassy. He has told, that now uneasy to receive the visa of the tourist to you, but they can care of, that I could receive the visa without problems. The ambassador it, a little time will be required to reserve for me the ticket and to develop more convenient route of the plane. I have told them, that probably I shall conclude with them the contract for my travel, toon. Tomorrow I shall learn from them full details rather cost and necessary documents. Today I had small free time from my work also had not time in detail all to learn. So i shall talk to my parents to ask them, to help to me to pay this contract. I very much hope, mine lovely, that at us all will be good also we can be speed beside with each other. I very much frequently I think of it. I have various imaginations concerning us of a two. and you, mine favourite? Dear, Iwanted to learn from you, if cost travels will be large, whether you can help me with some by part it? My parents cannot be named as the rich people, and I not wanted very strongly to worry their finance. Ihope, that some money for our meeting will not be a problem for you. But if yours financial position now heavy, I shall try itself to findany the decision for this purpose. Favourite, write to me is speed. I love you. Kiss you. Your Galina.
Amount letter:
Hi mine favourite! A thank to you for your letter, it supported me. I am sure in this agency of travels, 4 months back my girlfriend went with the husband in cruise on Europe and addressed behind the help in this agency, all of them have made quickly qualitatively and not dearly, she has remained is very pleased with work of agency, she has advised me and to choose this agency for my travel. This agency has more 10 years and they well hold the mark, as early as one nobody was disappointed with them. Today I was slightly Is injured. Mine has told the mums, that she will not help me to pay for the passport, insurance and visa. She has told, that a payment for these things we should think out together. She has told, that when we shall pay it and I shall receive the passport and visa, she together with the daddy will care of my tickets to you. She has told, that the tickets very expensive and consequently they with them will help us. Kenny, the agent of travel has told, that contract includes the price of the passport, insurance, visa and services of agency. It is possible to pay for the tickets money after I shall have all documents for travel. The price of all documents and works of a travel company, 780 $. They want so much money because now very difficultly to receive the visa in your country and them it is necessary to do for this purpose many efforts. Kenny, lovely I have no many money and I have told them, that while I shall talk to you I shall do this contract. Favourite, I today was injured by all these things. I did attempts to borrow this money at some people, but nobody could to me help. I hope, that you can help me this money and that it is not for you a problem. I very much want to feel you beside. Favourite, I wait with impatience your answer and I hope, that at us the time together will be speed. If such money it is not so difficult for you and it does not become a barrier to us, tomorrow I shall go in a travel company and to conclude the contract. I shall wait very much and to hope, that we shall be together. I love you. Your Galina.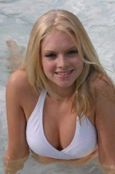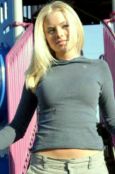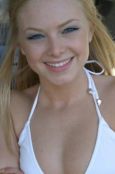 ---
Surname: Sihova
Name: Julia
City: Novorossisk
Country: Russia
Postal address: Lenin's 112 street, apartment 20
E-Mail: cdtnf31@mail.ru
Work: Sanatorium (Swallow). I is barefootedShCherbakov Managers name: Alexander Viktorovich. telefon's 453-564-339
Dear Russian Scam Report site. My name is John and I believe I started communication wth this woman last May... I am not sure of the date site but I know that she was a premium member that could send me letters I could read without becoming a fully paid member... I will tell you if I figure out what site I found her in. I believe that most of her letter are automatic response unless you put the words... Visa or Western Union in the title... I really don't think anyone reads them. I have 35 letters from this woman in my computer... I will send all of them to you if you insist.. but this
is a very good sample... I have knowen she was a scammer since the 3rd or 4th letter and have recieved many letter that are the same and look to be AUTOMATIC GENERATION and no reference to my questions 95% of the time. Her U.S. Visa and Russian Identification are both BAD...! see attached with photos. NOTE: ON U.S. Visa they forgot to change the sex to (F).. it is still (M)

Letters:
First Letter from Julia
I am pleased to reception of the answer from you my friend Johnny. My name Julia. At me Fair-haired hair and blue eyes. I to send to you my photo, you can see Me on it. As I to speak in my previous letter, I to live in Russia, in the city of Novorossisk. If you to interest it Site and history I to tell to you about it in process Our correspondence. I to be born February, first, 1974. My trade The children's doctor. And I to work now by a trade in a kindergarten. To me Our future is pleasant to work with children, in fact they. I to not be earlier Is married, and to get and bring up the child of one I to not be solved. I to consider That the child should have father and mother, and it should have worthy Education. I was trained at school with amplified studying English Language, also I can freely communicate on it. Though certainly my accent can To seem to you awful. Recently I not frequently to communicate on English, and probably in my letter you to see some mistakes. If To you to seem that that not clear I to ask you to tell to me about it. I Has received higher education at medical university, and some years To pass training by a trade in children's clinical hospital Cities of Krasnodar. I to not meet the man with which it is possible to connect The life. Recently I to read in magazine clause about acquaintances through The Internet. There are many people through him get acquainted and create Families. I to decide to try to find to myself of the partner in life on a site Acquaintances. Several days ago I to get acquainted with the man from Germany. It to seem serious to me in the beginning. But in the second letter It to send me obscene photos, and to ask me to do such . I to stop with it correspondence. In fact I search for the man with which pleasantly To communicate, and probably in the future it is possible to connect the life. You To like me. And I shall hope that I shall like you. I to want to see More than your photos, but a computer with which I with you to communicate Hangs at acceptance of letters with a great volume. I to ask you to send To me small photos. I hope for the answer. Julia
May Letter From Julia,
Good morning my lovely Johnny! It is pleasant and joyful to see the letter from you. You enter In my life and to change her. I have met my parents. We drank tea In the evening, and I have told to the father and mum about you my lovely. They to transfer you Greetings and the best regards. After my story at parents There were good impressions about you my loved. My lovely, I To reconsider today family photos, and to find there a little Photos of my family. On them I am removed with my parents. These photos Are made on the black-and-white camera, and they are difficult for scanning. If you Want them to see, I shall send them to you in the letter through post Service. Today I with parents walked on city. Weather was Fine, I thought of you, and my heart joyfully fought in a breast. I To think of you, and about itself. And to notice, that you it is constant in my ideas. I To grow fond of you though probably you can tell to me that I strongly I hurry. But I to not want to hide from you my ideas and intimate Experiences. I to not know as you to consider these my words, but I To grow fond of you, and to want to feel from you love and tenderness to me. Mine Lovely, I did not inform you the postal index of my city in my past The letter. I to not know the international index of my city. But tonight On a way on work I shall come into post office and I learn from them Index. And in the following letter I shall inform it to you. My lovely, you to like To me and I to want to see love to me in your beautiful eyes. I To send to you my photo. I to do her in the middle of April. My lovely, yes I to play on a piano but it is not so good. It is necessary for me To go on work, in fact I to work today in a night shift. I shall think and To dream of you my loved Johnny. I kiss you! Julia
Late May Letter from Julia,
Greetings my beautiful friend Johnny! I to see again the letter from you, and to read it with love. To me interestingly our dialogue. Your country so it is far from me. And this distance seems to me such huge. But when I to read your letters, I to overlook about distance, I to present you at the screen of a computer and from these ideas to me to become warmly and easy. Today to be given out very warm day, and I to decide to descend to sea and to receive sunburn a little. I even to dive into the sea, but water yet very warm and me was necessary to leave at once almost on coast. Now on a beach not yet populously, but in the middle of summer to us in city to come it is a lot of tourists. It is pleasant that my photos to like me to you. YOU also to like me. I to be pleased what to meet you. You are very unlike the Russian men. My friend, you such lovely and frank, and I to test pleasant sensations in my heart at dialogue with you. I to send to you my post address. The city of Novorossisk. Lenin's 112 street, an apartment 20. My full name Sihova Julia. I shall hope that you can to send me the letter through post service. Specify please your post address, and I shall try to write to you also tomorrow or the day after tomorrow. Me to not disturb our distinction of age. Besides I to consider that the man should be more senior and than the oman, in fact it the head of the family is more skilled. Today my parents should come to me to stay for a while. And I now shall go on station of them to meet. I to want to tell to mum and the daddy about our correspondence. If you to not have anything against it I to acquaint you with my parents in absentia. They very good people. A name of my mum Elena, and a name of father Nikolay. To the father 61 year, and mum 54. The daddy all life to work in police, and last year it to carry out on pension. My mum worked as the school teacher, and now she the housewife earlier. Parents since the childhood to bring up me in honesty and modesty. I gratitude him for my education. Up to a meeting my lovely friend Johnny. Your Julia
Early June Letter From Julia,
Good morning my loved Johnny. As your mood as you to plan to carry out day. At me not so good mood today. Today on work I to receive the salary but when I got home by the bus someone have cut my handbag and have stolen my purse. I have noticed his loss only when have gone to an apartment. I for a long time sat one and cried. Then I descended in militia and to declare on loss. I not so to hope that my things will find. At us it is a lot of criminals in the country, and the militia to work not so effectively. Your country is much more civilized, and probably such that has taken place with me at you happens very seldom. To me today have given out earnings for last two months. Ten thousand roubles it is the big sum for me. It approximately four hundred dollars. I hoped to pay rent of an apartment, and to get something from clothes. But now I should suffer. Now I shall go to post office, and I shall allow the telegram to parents, it is necessary to ask to help them to me with payment of an apartment. My lovely, I learned on work on opportunities to phone to you from phone of our organization. But there is our phone works only inside our city. And an opportunity of dialing on telephone number in other country, or reception of a bell therefrom - now are switched - off. All this because of that that international calls dearly cost and administration of our kindergarten does not wish to make their payment. My lovely. When I was on a beach several days ago, I have met there one my Familiar. They had a rest there with the husband and children. I have seen at them the camera, and have asked to photograph me. Today in the morning the girlfriend to come to me and to bring a photo. I have asked the manager the Internet of cafe to scan a photo, and now to send her to you. She not so qualitative, but I hope that I like you on it. I to trust you my lovely and consequently I send to you my photo in a bathing suit. As you to see a beach still deserted at this time. But will pass some more weeks, and in the afternoon it will be completely filled having a rest. My lovely, on me now to pull hard it is a lot of problems. But when I re-read your letters I overlook about all. I present you in my dreams and happiness fills in my heart. Whole, I embrace and I love you my beautiful! Your Julia
June 10, Letter from Julia, Marked " I LOVE YOU "
Greetings my fine beloved Johnny! I hope, that you enjoy this afternoon and our dialogue. It - pleasure to re-read your letters, and to know that I is nice to you my loved. Today I to have been on duty last change in a kindergarten, since tomorrow's day it any more does not work. We have said goodbye to children. I have come home from work a little early today, and have decided to take a walk a little on city. Weather was excellent here. I walked on quay, and the warm sea wind pleasantly freshened me. Now I to come into the Internet of cafť and to look your letters. During my walk my ideas have been borrowed with you my lovely. You to want our meeting in the person, our warm embraces and passionate kisses? To me it is mad it to want. Probably I am too impulsive, but I am drawn very strongly to you my by loved, and I cannot do anything with the heart. Lovely tell to me about you and your ideas, your dreams and your desires are interesting to me. This big obstacle distance between us, but I hope that we can overcome it. And sometime we shall merge in a uniform passionate kiss. I to want to do you very happy my love, and to want your tenderness. I love you for ever all my heart. I shall go home, it is time to have a rest a little now. I shall sleep with warm and pleasant ideas on you my lovely. Whole, gently I embrace and I love you Johnny!!! Julia
June 27th Letter from Julia,
My lovely and hotly loved John. Your small sweet sweet writes to you. My heart is overflown with love to you my loved, it seems to me that there was that about what I all life to dream. I with impatience wait for our meeting my lovely. Loved I to think that remained not for a long time up to our meeting, and I can realize myself in a life as your beloved. I to want to awake you in the mornings sweet kisses, and in the evening when you to come from work home, I to love and kiss you very gently, and I to hope that you always to love me. My lovely as - yes it will take place I shall be in the seventh sky with happiness. I very much to hope what to live apart to us remained not for a long time. I believe there will come day and our loving souls will meet, and we shall go on a life together. I to want to bring to you only pleasure and love. You to kindle such flame in my heart, that at all there will be no ocean to extinguish it. My loved anybody and anything in this world cannot destroy our love. I know that such distance cannot prevent to be to us to be together for ever. I love and idolize you my knight. I as in a captivity of our love, and only you my knight should rescue your small princess. With impatience I wait for your letter loved, as a flower of a dawn. One million kisses my savior, I without you a vein as a bird in a cell, and only you the love have destroyed her. I am very happy that we have found each other, my loved. When the evening dawn will eclipse all sky all is necessary me and ideas only about you, my lovely as I would like to become a bird and to cross the seas and mountains that only together with you to be. Your Julia.
July 7, 2005 Letter from Julia,
Greetings my loved. I to see your letter and strongly to be pleased. At me small difficulties on work, to me the chief yesterday stuck, on work it to me to tell that I should cut nails to not have manicure on hands if I of it shall not make that it will dismiss me. And still it to hint at bed, and to let know that it will promote promotion of my career. I very for a long time to cry, and to understand that men even on work, to look at me not as on the expert and as on a sexual toy. Then I to recollect you my loved and it to start to cry even more strongly. To me it is very bad, that you are not present near to me and not to whom to intercede for me! My I to save loved on everything, just to fall to you into hands faster. And to feel easily and freely. I to know that you my loved John, can always understand me and calm! And when I to dream of you it is not appreciable for itself, I on to calm down not many. But I to not know, how to me to act with work and what to do. I to understand, that if I shall make that about what it asks, it all the same will keep abreast from me because I am single. My loved. If to me to search new the robot it will delay only our meeting, my lovely. Your loving Julia
1 of 8 in August 2005 Letter from Julia After I insisted that she send me the Phone number and name of her Boss from her work, where her parents live and to send me ( HER RUSSIAN IDENTIFICATION AND HER U.S. VISA ) SEE ATTACHED PHOTO OF VISA. IN THE sex (M) was not changed to (F) when they changed it. and the same photo was sent to me months before.
My lovely John. I to send you the passport and the visa. To receive documents to me it is necessary to pay services of a tour agency. My full of the name of a place of work. Resort settlement Kabardinka. street Quay 4. Sanatorium (Swallow). I is barefooted ShCherbakov Alexander Viktorovich. telefon's name 453-564-339. My parents to live to the address. The city of Timashevsk the prospectus of a victory 18. My I to speak loved to you already that I to not have a home telephone number. I wait your letter, and I hope for your help to my arrival to you loved. I like the whole your Julia.
1 or 6 letters from August 2005 (asking for money $$$ )
My love I again to write to you and it so it is pleasant for me. My loved I so for a long time could not be in the Internet what to think I to have a pain in heart From it. But today for me a holiday! I can write to you. Mine Loved I as to work in a kindergarten. My salary to not allow me Now frequently the Internet. A vacation I yet cannot enter the ambassador in norm. But I to think, that all this only temporarily. My you to write loved to me, What can we soon meet? If it so, and you can help me that it is pleasure for me. My loved I as to want to see and hear you. But my loved I To write toyou. It is very a pity to me! All that we can now, it to write the friend To the friend e-mail. My loved Johnny you will help me to arrive To you? I to have 1100 dollars, the ticket costs to 1200 me it is necessary to pay 500 dollars service of a tour agency. I to speak you as I them ÚūŗÚŤÚŁ.100 on the ticket 300 visa and the ticket up to ŐÓŮÍ'ŗ.100 dollars on charges in road. My loved I very much melancholy without You. I so to wait minute our meeting. I very much love you. And this love About every day all is stronger to you. Who could think, that two persons For one thousand miles can find and love each other. And I now To feel this feeling in my breast. My loved I shall wait from you The answer. Your future wife Julia.
One week ago, September... Wester Union.. instructions AGAIN not the first time...!
Fine day my loved Johnny!!! Many warm kisses for you. In the Internet of cafe today The big turn, and to me was necessary to expect three hours access on Computer. Now I to sit near him, but the manager to speak To me, that at me to be available only three minutes. And then in cafe will be To be carried out preventive works. I quickly to write to you the letter. Mine Lovely, I to try to come the Internet tomorrow early in the morning, I to think, that At this time will be a few visitors of cafe. And I Can write to you More detailed letter. Mine Lovely to receive the help from you, I to ask you to inform me The code of translation from 10 numbers. And also I should know your exact a name and Surname, and the sum of translation. I do not have bank account, and for translation through The western union it is not necessary. My lovely I constantly to think you, most Loved and desired. I to receive the letter from you, and to be pleased as The child. Thanks for care of me my favourite fine prince. Your I The small, trustful and in love princess. My loved to kiss and To kiss you. I to want tomorrow if the free time will visit To visit my native, and in the evening, or next day to return Home. And tomorrow in the morning my lovely, I shall come into the Internet of cafe and To look the letter from you. Up to tomorrow. Your Julia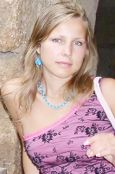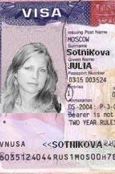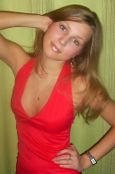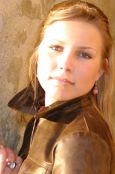 ---
To send your own story, please click here
Click here to support Black List
READ ALSO: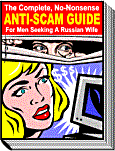 Met a Russian woman over the Internet?
Thinking about finding a Russian wife?
Russian woman wrote to you? Don't move any further until you read The Complete, No-Nonsense ANTI-SCAM GUIDE For Men Seeking A Russian Wife. Too many men were caught up in a scam and lost great deal of money - want to be one of them? Ensure your safety and peace of mind - read the ANTI-SCAM GUIDE.




Scam-free search - GUARANTEED! - Looking for somebody truly special but have had it with scammers and scam agencies? Let professionals to do the job for you.

The Universal Crib On Finding A Russian Wife - the most compressed, step-by-step guidance on finding, courting and marrying a Russian woman.
Dating Scams - The real picture of international introduction industry
Reliable Dating Services - where to look for a Russian wife
The shocking truth about Russian Brides - E-book by Marina Smiley. Find out things about Russian brides that marriage agencies will never tell you.
Why Russian Women? - If you decided to find yourself a Russian wife, you would be inundated with questions of the type "Why Russian Women?" from everybody you cared to share your idea with. Surprisingly, every Russian woman you are writing to will ask the same question: "Why do you want to find a wife in Russia?" After a while, you might start questioning your own sanity in doing the thing which everybody, including your dates in this Internet rendezvous, consider strange enough to request explanations. Here you will find some ready-to-use answers for your family, friends and Russian women you are writing to.
Cheap Russian Translations - Russian-English/English-Russian translation: fast and comprehensive. You are not sure she understands what you mean? Translate your letter to Russian! Reasonable rates and highest quality.
---

JUST RELEASED! New E-book by Elena Petrova:
"How To Find And Marry A Girl Like Me"
Comment from the reader:
"This may well turn out to be the best purchase I have made... I hope not too many of my competitors find this book!"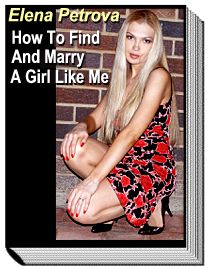 Discover how to find, court and finally marry a beautiful Russian woman!
This is the only book written by a beautiful Russian woman married to a western man - for more than 5 years! - and who is also the owner of a highly successful Internet dating agency.
Find out once and forever what Russian women are really looking for, why they are looking for it and how you can give them exactly what they want!
Get responses on your letters to beautiful Russian women - 9 out of 10, GUARANTEED!
With "How To Find And Marry A Girl Like Me" you'll learn knock-out techniques that will instantly boost your success rate in dating Russian women - online and in real life. You will have more beautiful girls that want to be with you than you can handle!
And not just ordinary girls! They will be beautiful, intelligent, but most of all - honest and sincere! You will be the one to take your pick!
STOP wasting your time and money in search for a Russian wife... Get it done - painlessly, easily, and certainly! Moreover, have lots of fun along the way!
Yes, you too can marry a girl like the one on the picture... Click here!
---
New e-book by Marina Smiley (the author of famous "The shocking truth about Russian brides"):

"Sex and Love With Russian Women"

Discover where so many guys fall short when visit their girlfriends in Russia;

Learn how you can dramatically improve your success with Russian women and win when others fail.

Most intimate questions answered by a Russian woman - Medical Doctor.
---
Comments, suggestions? We want to hear from you!
Click here to Contact us
Seek a reliable Russian Dating Agency? Why not check www.elenasmodels.com - RECOMMENDED
---