Name : Anastasia Kuklina (Nastya)
Date of birth : 25th July 1976
Address : Street Building 42-5
City : Nizhnekamsk
State : Republic Tatarstan
Country : Russia
Nastya's Internet cafe email address : nastya_love@front.ru
I was originally contacted by her through a free internet dating site www.cupidbay.com in which her profile name was Milashechka. She quickly suggested that it would be better to correspond through email to each other and gave me her email address. At first it was Nastya_love@fromru.com then it changed to nastya_love@front.ru (She did not tell me of this change but I did not think anything of it).It all started off good, big letters from her explaining all about her self, her parents, cat, her work, her likes/dislikes, photo's of herself and the city where she lives. Its was not long before she was starting to feel for me and then eventually saying she loved me and wanted to be with me forever. I had been writing to this person for 1 year exactly until it all ended.I had sent money to her on several occasions which she was suppost to have obtained a tourist visa for Australia, part money for a plane ticket, and spending money to enter the country with. (She said that they would not let her enter the country with no money to support herself even though she was staying with us at my parents house with food etc). She claimed that she had very little money and could only come up with a small amount from her parents and some savings. She suggested that I send this money to her via the Western Union money transfer. All together I had sent her approximately $3600 usa dollars.She did not send me very much details of the flight (probably just obtained this information from the internet). Her claim why she could not arrive was that she was trying to bring me over a gift/icon which was not permitted out of her country. She said that she was fined $1000 dollars and if she could not come up with this money they would imprison her. She asked if I could help as she was embarresed to speak to her parents. She said her friend was replying to me on her email to let me know of this information to see if I would help. This is where I stopped and said enough was enough. I eventually said that if you have no other choice then use some of the money which was for travelling expenses to bail yourself out and then save up the rest yourself and come an see me. She still tried a couple of times later asking me for lesser amounts after her father won the lottery and gave her some money but I declined. I have not heard from her since and have reported it to various agencies. Please do not be as blind as me when looking for a loved one. (I did not really think a scammer would wait this long).Also be aware when some of your questions do not get answered.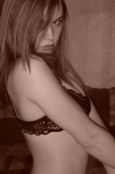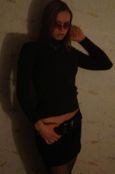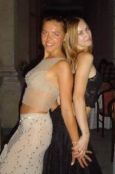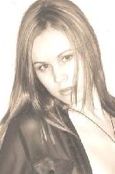 ---
Anastasiya Melnigova aka Golovinka (Krasnodar Territory, Russia)
Hi, to it my concern- My name is Chris, I am a divorced gentleman with no children, white American, 46, professional artist. Anastasiya had contacted me on Yahoo dot com. Our acquaintances had been very pleasant for about a month and a half. We were writing to each other about every day. She had requested money three times and and I did send her the money and I turned her down at the third request. Not thinking it was an issue but I've learned my lesson the hard way. I had tried to make contact with the Yahoo dot com to complain about this scam on line and I have not had any luck or heard from them. The web site and email she was using is Anastasiya<solaris@etabank.com. Christopher B. Thank you! Here are the copies of the letters.

Letters:
Hi Chris! I am very glad, that you have answered me. My name Anastasiya .I have not any preference how you will named me. I am a 30 year old, I was born on April, 19, 1975, My height is 5 feet 5 inches. My weight is 105 pounds. As you see on my photo I have blue eyes color and my hair color blonde. I have serious intentions and I do not want to make a wrong choice. I have tried to write to you and now I see that you have answered to me, I think we can begin to correspond with you. I have written only once and you have answered to me I think that you are interested. Is it true? We are two people which want to meet someone. I think we can try to know better each other but if you don't want it's your choice. I want to ask you do you correspond with women already?. It is a very pity to me, that I could not answer you quickly. I have no exit on the Internet, and also, I have no computer in my house. I should use a working computer. Firm, in which I work has an exit in the Internet, but only for service using. In the personal purposes into the Internet to enter it is strictly forbidden. But as I borrow time in a little the Internet to accept yours and to send the letter it is not reflected in accounts of firm. I very poorly know computer, and without assistance would not find the necessary address, to carry out the dream(to find the friend and more, May be it's You).Our chief invited from America the expert for improvement of professional skill of firm and training of employees.During cooperation we with her have made friends (her name is Loren ), and she has told to me much about Your country and about Men of America and I loved it. I have told her about the my problem and Loren helped me to find the American site and to register my profile and my email address. I had not enough time to read all yours profile. And if you think that to understand soul and heart of the person enough to read one small paragraph, I will not agree with you. This small paragraph hides behind itself the whole your life. How it is possible to judge the person on several lines? How it is possible to understand depth of your soul? Not.The profile it's only a cover of the "book''. But the main thing in any book is the contents, but not a cover. It is impossible to judge the book on a cover.This my opinion. I have small discomfort explaining you it because I have written to you. Also I had problems with the Internet and I could not see your picture on site personals.yahoo.com One of these days Loren has departed, it was so unexpectedly and we had not time to say goodbye at all, and I have not got her address. As You have already understood me, It will be very pleasant for me to communicate with You, and I hope, that I have interested you. I know that have written about myself very little and not argumentation your interest completely. I regret about it very much and I have little time on line, But in next my letter I shall be more open. Ok? I am sure, that our acquaintance will be very pleasant. I wait for your answer. Sincerely, Anastasiya. P.S. I have attached my pic, also if you will answer me, Then I send you other my picture, I promise. And You always fulfil the Yours promises? I shall be always glad to see your pictures.
here is another-
Hi my love Chris! This letter from "lucky" lady. Why "lucky", not lucky? Last night my girlfriend Anna has visited me. She has been heart-broken, she sobbed. She has informed me, that she had conversation with the doctor who treats her son Ivan.And the doctor has informed that her son Ivan requires complex surgical operation for the kidneys.Cost of this operation of 5 thousand dollars. Anna cried because of helplessness.She has told to me, that she has not enough money for operation .She has approximately 2100 dollars, but she need at least in 3000 dollars (initial payment).Anna knew, that I am going to visit you and that all my savings are intended for a trip to you. I could not look how Anna suffers. In the past to year Anna has lost Sergey, who was her husband and Ivan's father: he has been killed on the Chechen war. I could not allow that she has lost her son. I have taken my money, and we with Anna have gone to hospital. We have paid 3000 dollars which the doctor demanded (initial payment from 5000 dollars).The doctor has calmed us and has told that soon Ivan will have surgical operation, and all will be good. I think that you would act as well and you do not condemn my act that I have spent money which intended for a trip to you: children are the most dear that we have in our life. Today I went to visas firm. I was told that my visa was ready at last,(I send you it's SCAN). I was most happy the person at that time. But this firm not only makes visas, it also reserves tickets. I decided to use their service again. I was told that the flight to Portland costed 2590.70 USD. It was too expensive for me, and I asked them to find the cheapest variant. And they offered. It would be on the On July, 29. and cost 2120.50 USD. I wondered if it was possible to reserve a ticket and to pay for it a part of the money this time and the other part later. But they refused and I was in despair. I asked them to help me so long that tears came to my eyes. And they agreed. I wasted all my money, but it wasn't enough. So I went to pawnshop and pawned silver and gold embellishments which I had from my Elena. I got 350 USD and that was enough for initial payment. I have paid in whole 1320.50 USD. It was my last money. The number of the flight on which I resevered the ticket is 11:15 am Depart Moscow (SVO) Aeroflot-Russian Airlines 241. Arrive Portland (PDX) 8:59 pm United Airlines 8707. It is very difficult for me to tell you about it. But I have done everything I can. I paid visa. I have bought the ticket on a train up to Moscow. I paid a part of the ticket. But this money is not enough. I don't want to burden you. I want to reach you with my own money but unfortunately I have failed. Now I have to pay the remaining part. It is only 800 USD. I must pay this money before July, 28; otherwise I will lose my money. If you love me, if you trust me and if you want to see me soon, please, send the money for the ticket before on July, 28, tomorrow morning. I understand that it is a difficult decision for you, but we must trust each other. Any union without trust is impossible if it is a union of wife and husband or a union of boy-friend and girl-friend or a union of business partners. I don't want to be hypocritical. That's why I want to tell you following: I do not think that you would like to give the love to the woman whom you don't trust. So I am. It's a first check for us. And much depends upon it, may be everything. We must trust each other. That's why I was the first who made first step. Step to you. Of course if you don't want you can not help me. It is bad but not fatal. I will lose my money. IT IS TOO BAD BUT NOT TOO FATAL .I speaks so because I am in despair and confusion. Now, when we are divided only with one step, I am afraid. I am afraid that you will not help, and all my diligence will be gone. I love you and I want to be with you and the word of honour, your help is necessary for me. I have not calculated my forces. But together we are much stronger. It is much easier to go through difficulties and barrier together. I want to present you all my infinite love and fidelity. I did not want to ask you. I thought, that I can make all itself. The loneliness has made me strong. I have got used to live without the help, and to rely only on myself. I very seldom address to somebody for the help, but now I ask you to help me. I have made a step forward. Make also you a step towards to me. I hope that has not offended you. I love you and I trust. I know, that you will not throw me now when there is only one step. Tell me Chris, can you help me? If you have an opportunity please help me. I wonder how it is possible to do. There is an International Western Union (by the way, they have a website, called www.westernunion.com). You may send me money using Western Union according PETROCOMMERCE BANK ODESSKAYA, 48 KRASNODAR, 350020 For Anastasiya Melnigova. To get the money, I should tell the employee of bank your full name, full address, exact amount and some confidential numbers (Money Transfer Control Number), which will be given to you, when you send the money. I love you very much! I think about you Chris every time. Forever yours Anastasiya .
here is another
Hi my Chris! I in Moscow, at the airport. I have arrived to Moscow and at once from railway station have gone to the airport. I have decided to have registration at once to not worry tomorrow. I have gone to a department of registration of tickets and the control of luggage. And I have one trouble. I have paid money for my visa. My ticket we have bought together with you. But it was insufficiently for our meeting. The men from Airport Service has told me, that I should have extra money(not less than 800 USD) to get to USA.I have answered, that I haven't extra money, and it was the truth: when I've left my home I've had American visa, air-ticket up to Portland , the train-ticket and a little money. They have explained me that extra money is necessary to convince the American Government, that I have money for the return ticket, that I'm a decent girl, and when I will get on the American territory, I shall not become the tramp or the prostitute, and that I should have money for the hotel as any tourist. I have told them, that I really am tourist and I have shown them my tourist visa. But the man has smiled and has told me that he never saw tourists without money. These words have offended me very strongly. I have told them, that in Portland I will be met by my beloved man, and that I fly directly to him. I wanted to give them your phone number, but they have refused call to you. Unfortunately your phone number was for them not too convincing argument. He has demanded from me to show him at least 800 American Dollars. And I have answered, that I have no such money. I was confused. I for a long time swore at them. But in any case I should pay 800 USD. When I shall have money, I will receive ticket on nearest flight in this day. Otherwise I will not get aboard the plane. But you should not worry, because I will get this money back, when I arrive to Portland. I cannot write much because I use the Internet of cafe. I should spend night in Moscow in a waiting room. It is much more terrible than I thought. Tomorrow I again will take advantage of services of Internet - cafe to receive your letter. My love Chris as soon as possible send me 800 USD.You may send me money Western Union BIN BANK BUTYRSKAYA, 86B MOSCOW ,125015 RUSSIA using Western Union again. It is located not far from the Airport where I am. I am so frightened. I cannot be in Moscow for a long time, because I have no money for a meal and a for the night lodging. I only have slightly meal which I took from a house for my trip in a train. I should have money as soon as possible because I cannot be in Moscow for a long time. It is so terrible. But I try to keep calmness. Forever love, Anastasiya!
And then finally_
Hi, my love, Chris.I have very bad news for you. I even don't know how to begin.Right now I am writing you from the hospital. I have concussion of the brain. But don't worry because I am OK, only I have a little headache. I lost my vigilance. But when I was passing a dark street somebody heated my head with a heavy object. I lost consciousness and awakened in hospital only. I was told that I was robbed. My wallet with your address and coordinates were stolen. To tell truth , I have noticed in In shop two suspicious young people, but I didnít pay attention. How I am pity about my carelessness presently. The policeman came to me in chamber and I described him appearance of thise pair. But I am not sure that they will find them. I feel uncomfortable to ask you once again about help, but you are the most close person for me in this big city though you are very far now. Send me please 150 dollars. This money will be enough for me must to get to Golovinka. Fortunately, my documents were not stolen.When I arrive in Golovinka, I will sell my apartment. These money will be enough to buy the plane ticket and return you all money which you gave me. I love you very much and as before I want to be with you anyway. Probably you think that I was powerfully knocked on head if I am so mad. But I have solved so. My love to you with each day and with all failures only grows. If you are not able to help me presently, I will understand this and won't be offended on you. But you are my last hope. Tomorrow I will go from hospital. I do not know what I shall do. I have no money to eat and buy the ticket home. Answer me as quickly as possible. Tomorrow is the last day when I am capable to use the computer in hospital. Anastasiya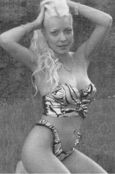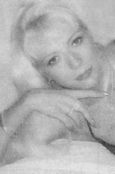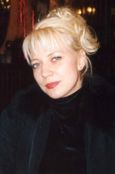 ---
Anna Lepine, Molochnyi, Russia (annago@list.ru)
I am a single 53 year old male living in Florida, USA. I was contacted through Dreamates online dating site. I responded to annago@list.ru. She immediately started talking love and sent sexy pictures in zip files to me. I was interested, after all she was a 29 year old babe. Then I started getting suspicious because she wasn't answering my questions and was using the term "soulmate". She would end up asking for money for the Visa and airfare.I did a search and found this site and it all made sense. I could see where this was heading. I'd send money for the plane tickets, then I would get an email saying she was stopped for trying to export a medallion, and would get more money from me for bribes. I got to give her credit, even after I told her I wasn't sending money, she kept trying. The following are her emails, very similar to most on your wonderful site. Please take the time to read them.

Letters:
9/24/05
My dear Dave!There is no something more pleasant for me then to receive mails from you. I am so happy that I have you as my friend! My heart was really ready to jump out when I saw your mail in my mailbox! How are youtoday? What is weather today in your country? Taday is a best weather here. It's a lots of sun and I like such weather very much. I like spring when snow become thaw and birds become to sing, when itís a little cold, heart waits first warms days. And most of all I like summer when warm days come and its so pleasant to come home from work thinking about work today is finished and weather allow to do it. We have a great and very nice street at my town and I using it to go home. Air smells very tasty and sky is very nice those days. I like to look very much there. What seasons do you like more? The main thing for me now is it to find my soul mate and I want to be happy with him even without children.I would like to know more of your hobbies. Do you like anymals? What anymals do you like more? I have a cat at my home. I call it Snezhok. It means snow ball because my cat is white. It like to run very fast.What kinds of sport do you like more? Now in Russia sport become more and more popular. Best of all I like badminton, waterpool (pool),swimming, snow skiing. Please tell me more about you, what do you like more? MusicÖ I like Madonna, Aerosmith, Robbie Williams and a lots of Russian groups but I dont sure that you heared it. For example Aria,Zvery, Alsu and a lots of other. What films do you like more? What new films now there? I have no favorites movies I like romantic and comedy. About flowersÖ I like chrysanthemums, lilies, snowdrops,camomiles and roses. Do you like flowers? Which flowers do you like more? At all my life I had only two boyfriends. I am very attached person and if I becoming love someone I am ready to be with him for all my life. I always thinking that if people love each other they have to fogive another's mistakes. My first boyfriend was at school till second year of univercity. Then he had to leave with his parents to Ukraine, and we left. We was a good friends, and he wrote me couple of letters but now he is married. Then I met another boy, but after three months of communicating he became to drink a lot and became very ungry for anyone. He leaves from univercity and he lies me a lot. I did not imagine what happened with him. Then they take him to army and after last talk with him, I understood, that its not my choice. I dont think that he loved me. Anyway I would not like to continue any relations with him and to say a true, I would not like to have any relations with any Russian man. And I am so happy that I met you and its mean so much for me! Dear Dave now every day when I go to bed I reading your letters before sleep and I am always thinking about you when I waking up. It's my first thoughts! Please write me more about you, about your mood, about what are you doing these days! Your Russian friend,Anna
9/25/05
She brings up the medallion, it comes in later on.My dear Dave! Today I just can't wait to read your mail! Its seems it become mean for me more and more! So, how are you today? I am really surprised how Internet helps us to get close! Now I so thanks to my girlfrind and I am so sad that I did not know you early! I become so attached to your letters! Today I did not work. That's why my grandmother and I make general cleaning of house. We do it every three-month and it takes whole day. I like to make cleaning with grandmother. She is very hardworking woman and to clean house with her is very chearful. We always like to be in company of each other. We spoke a lot and I told her about our relations. I said her that I did not believe it early and I am so happy to see that it works now! She was very surprised and wishes us luck and she hopes that our relations will grow up in future in more serious. Also we do small cleaning every week by Saturdays. Today we wash windows, walls, floors, and cleaned carpets. It was really easy for me to do it thinking about you. When we cleaning attic I assorted old things. There there were many old things and clothes and I spent many time on it. When I to take out old clothes I saw how something have dropped out on a floor. It is was medallion. I was really curiouse what does it mean and my grandmother advise me to go to specialist. He told me that its very valueable medallion which is dated about the end of 18 century. I was really happy to know it. It has great quality. He told me that it may costs from 300 till 500 dollars USA. And they said that it can cost more at some other countries.I decided to save it for future. I hope that sometime this medallion will help me.My dear Dave, its a little confuse me, but I would like to share my dream with you. Today night I saw that we sat together at a coast of abig lake. I have not seen this lake early, but it was so beautiful and quiet, and barrels an easy warm breeze. We looked at night sky and we see nice moon and a lots of stars which was reflected in a mirrow of water. It was so good and I feeled your strong arms on my shoulders.We spoke about us and about our feelings to each other. I imagined that we had to tell each other something important, that will change all our future. But at this moment I waked up but I had impression from this dream for a long time. It was so real, that when I understood that it's only a dream, I was very sad. I have never feeled such feelings. And I believe that someday this dream become true! My dear Dave, I often think about you and about our relations. It seems to me that every day we become closer. We know more about each other and I like all that you wrote me. So, I will go home now to think about this all. I hope I did not confused you with my dream. What do you think about this all? Hug you, my dear Dave, Anna.P.S. I am thinking about writing post mail from you. I have not wrote it to someone, so I dont sure what I have to write at envelope. Please write me and let me know. So, my post address is: Russia, 184365 town(city): Molochnyi Street: Molodezhnaya House: 11 Anna Lepina
9/26/05
Today after I wake up I had only one dream. It was to check a mail from you and to receive news from you! I so attached to you now! I run to Internet club before work but there are no any free computers there. It makes me a little sad, so I decided to go to my grandmother to tell her about us at launch brake. I prepared launch for her. At a lanch I speak with her about us and about our correspondence. She asked where you work and asked a lot about you. She asked if I wrote you first or you first wrote me. I answered for all her questions I sayd her, that I make my choice by myself and I am very happy that I did it. She likes you very much and he askes me to say hallo from her.Yes, I like your pics. Thank you very much. I understand tan lines.My dear Dave! What do you thinking about our relations? What does it mean for you? Please tell me, it's very important for me. How do you imagine our relations at the future? How much does it serious? Please say true for me, as you know, I like always true, as bad it can be. As for me I think, that I found a man which I seeking for all my life. You looks like very seriouse, intelligent, reliable and responsible man. A man of my dream. I understand that may be I mistaken, but I believe that you are that man that I imagine from your letters. I am so sad that we have no any other communications that e-mail. I so would like to hear your voice!!! But I hope that soon I will make a business trip to Murmansk and may be I will have a chance to call youfrom there. I so canít wait for that moment! Today I baught a book about your country, about your culture. And I found a map of you country and I searched for a place of your living. I know that we are at another parts of earth now, but it did not make my feeling less. Its seems for me sometime that we so close! And I saw that dream about lake once again!Kiss you, yourAnna\
9/27/05
My sweetheart Dave,Today after work I met my aunt. She lives in Moscow now so I was really surprised to meet her. She come here to meet her mother (my grandmother). She graduated from Institute of foreighn relations. She works like translator now and she just returned from New York. We spoke a lots and she told me how is she living and what news. She told that New York is very nice city and it's very big. I was a little afraid to tell her about you but when I told her she said that I did all correct. She told that we have not lost a chance and we have to continue communications make it more closer! She told that it's not often people at another part of the world finding someone that can makes feelings and if it exists they have to keep care about it. She said, that important things are understanding and respecting. I agreed with her and I think that we have it with you! I think we have to do anything for us, I feel our feelings are very important for our future, we have to use this chance that given for us and not lose our happyness. I am afraid to lose anything we have now, because letters is good and it give us for understanding each other but it does not compare with personal meeting. I believe that we are born for each other and we can pass a life together. I think, that one meeting in person is better than one million letters. Do you agree with me? What are your ideas? I think, the most important thing for us is not to lose our chance that is given for us. My dear, how much friends do you have? Did you tell them about me? What do they tell about our meeting about you? I have a lot of thought about it. I need your ideas. Love you, Anna
9/28/05
My dear love Dave! It was so pleasant for me to get your letters! With every your letter I feel that we bacoming more closer and closer! Every time, when I reading your letter, my mood become well and my heart is knocking so strong! I miss you very much and all my thoughts last time only about you! When I coming to Internet club and saw a letter from you, I pleasing as a small girl. You are the unique man that can understand me now and can support me in difficult situation! I am sure in you and I can trust you in any case. I dreming about that time when I will be helping you in all about house, to work and rest together, laughing and solve common problems, because your problems will be my problems and on the contrary. I think, it has to be so if people love each other. I thought a lot about this all and what we have to do now. I think, that we have to meet in person and I am ready to arrive to you for us. How do you think about it? I dont see more best way to know each other, I think, we cant get such result just communicating through letters. But I am very serious about you, and about our meeting. We did a big step for making serious and long term relations. I think we dont have to stop here, we have to make next serious step, the meeting which will let us to know each other better and it let us to continue our relations. Yes I like to go to the beach and swim in the pool. I talked to aunt what do I need to come to you, is it real or not. She know about it because she visiting sometimes another countries. She sayd that I need visa and air ticket only. She sayd that itís not a big problem to make a visa for one or two month. She advised me to go MINVA (Murmansk International visa agency) and to ask there about it. So I will ask my chief to go home early tomorrow and I will go to Murmansk to the MINVA to ask more about it. My sweetheart, how do you think, if I will come to you, where is the best place for my living? At your home or at a hotel? I would like to stay at your home, if its not a problem and if you want it. I hope my wish to come to you to meet in person is not confuse you. Please tell me the true. My dear Dave! I do not have a big salary but itís not bad for Russia. I saved some money for any case, but I was not sure for what. I think, that this case is come. I dont sure if this help us for visa and ticket both, I dont know how much does it all cost, but I hope it will help us. Also I would like to go to cash departments of airport to know how much tickets cost. My dear Dave, I need some information for this. Please write me closest airport to you and what date is better for my visit? My love, what do you think about duration of a trip?Please write me you opinion about this all. I shall be waiting it with impatience.
Forever yours, Anna

9/29/05 The Visa letter
Hi my sweetheart! I so happy to get your mail and to write mail to you again! Dear Dave,I have some good news for you! Today I was at my grandmother and spoke a lot about you and me. She can't understand, why I found my soulmate so far from me, but she understands that if I love someone, nothing can stop me. Its seems she like you. She is very glad for me that I met a man who I seeked for a long time. She believes in you and she trusts you. I asked her a lot about our future how it can be. She told me that we have to meet first and then to decide what to do. Also she told that if our relations after it will be successeful, she will present us her apartment. She does not live in this apartment now. Or she can sell it then we would not have any financial problems with visiting our country few times a year. It is enough big and good apartment and it costs about 28 000 dollars. But it can be sold only after it will be privatized and it can't be ealy then in 8 months. My grandmother dreaming to sell it and she think that now there is a good reason for it. She hopes all will be fine in our relations. She tells that this money should be enought for us for the first time for living, for period seeking for job.So, I have another news: I just returned from MINVA. I was so worried if it will impossible to get visa for me yesterday. And I was so happy today talking with communication manager of MINVA today when he tolding me that I have a great chance to make a visa and to get it approved. He asked me a lots of questions and he suggested me to fill some documents but I rejected because I am not sure now about some details of my coming to you. We have a lots of questions without answers now, some unresolved questions. So here is information about visas that I can do: 1) Tourists visa. It allows me to come to your country for period from 2 weeks till 1 month. It cant be rolonged and on the expiration I have to back to Russia. It costs about 210-250 dollars USA depending duration and including ensurance and neccessary medical tests and other. 2) B-2 visa. It calls "visa of the bride" also. Its good for period from 2 weeks to 3 month. It can be prolonged maximum for 2 additional months and then I also have to back to Russia. It costs about 340 dollars USA including all services.3) I forgot a name of this visa. For approve it we both have to visit Russian Embussy at your country and fill some documents. This kind of visa allows us to get married. I can't get it and approve it at my country. We shall get it for my next trip if we decide to get married.Any kind of visa will take 2-3 weeks to be ready and approved. My dear Dave, how do you think, which visa is better for us? I was really sad to know that visa costs such money. Tommorrow I will write you news about a cost of the ticket. When we shall have all information we shall decide how to do better. Please write me all your ideas, Yours, Anna
10/1/05 The money letter
I am so happy to get your letter and I am so happy that we becoming closer to each other. All night I thinking about you and about us, I turned on few times the light to read and reread your letters. Its very great that people can meet each other throught Internet and write letters to each other just every day which can let them know more about each other, to make fellings and empathies. I am so gald to meet you in my life and I am planning to meet you in person. I am very serious in my choice. I dont think that long term orrespondence will help us as much as personal meeting. I dont like to speak about financial, it does not good in Russia, I dont brought up such, and my grandmother teach me to consult with it only by myself, and if I ask someone about something, it mean that I thought a lot about wheather to do it or not. So I thought a lot about is this good or not to ask you about help, but I hope for your understanding because I do it only for both of us and for our happyness. My dear, during the time of our communicating, I understood that we have feeling to each other that I can call LOVE. Such feelings between people become not only from nothing and from lots of thought, analyses of relations, understanding and mutual help. With every day I am becoming surer in my choise and in you. And I sure those if I do some mistake you will understand me and forgive me and I can say it about myself too. Looking for our relations I understood that only destiny of my heart is to meet you in person. And I believe in mutual feelings. I already have a passport. It is not problem in Russia and taken about one week.I was at cash of airport department today asking about cost of the tickets. I dont think that tickets can cost so much! I dont sure in choice of date, but I asked about cheapest tickets that exists. Its costs about 780 US dollars. So, here is information about ticket:Depart Murmansk (MMK) 8:00 am Arrive Fort Myers (RSW) 7:16 pm, 3 NovemberAirlines: Aeroflot-Russian Airlines 618 Delta 47 AirTran Airways 173 Connect in Moscow (SVO), Atlanta (Hartsfield Intl.) Unfortunately for that moment its really big money for me. As you know, I saved up some money, its about 130 dollars for the ticket and all money for the visa. So I need about 650 dollars more. Its really hard for me to find now such money by myself, it will take about half of year more. I thought a lot about how I can get such money to make us be together. The best idea was to sell a madallion, but when I come to pawn shop, a man there said me that maximum price is about 220 dollars, that he can give me for it. He advise me not to sell this medallion, because it costs more money that he can give me. He asked why I need to sell it and I told him about you and about my visit. He was surprised, and said, that I have to take this medallion with me and in America this medallion can cost more then 2000 dollarsdepending a place of selling. And he advised me to ask money from you.I dont know now where I can get such money. Will you help me with it? Its really unpleasant for me to ask you help, but I its seems I have to do it for both of us. I will take a medallion and will present it to you so you can do what you want with it. I dont know a lots about how to send money but if you are interested I will ask it from my aunt, she sent money few times for my grandmother from another countries. What do you think about a date of our meeting? Which is the best? The easiest for me is to take vacation at the next month. Please write me your opinion. I am waiting your responce with impatience and I hope for soon meeting. I am sure that meeting in person will be better then thouthands of letters! And I cant wait to see you in person! Most sweet kisses, yours Anna
10/02/05 Second money letter
My sweetheart Dave! I just so happy to have such great frieand and soulmate as you! Every night I thinking about you, sometimes I can't sleep thinking of you! You can't imagine, how much do you mean for me! You become so close man for me! Today we had a greatest holiday of out town. There are lots of flags, baloons, fireworks and shows. I was so sad, that you were not with me, would like to hug you or just keep your hand. That so important for me now, that's my dream. I like such holidays. All people look very happy, and we have some sport meets. We have a great sport centre in our town, where I like to go to do for sport. My love, unfortunately I can not borrow money here.Today I talked with my aunt about us more and she is so happy for us! I ask her about transferring money, she said that the best way is to use western union system and she said, that everybody in America know how does it works. I did not hear about this system of money transferring and I just searched Internet for this to read something about it. And i found this site, where anybody can get nearest bank,which included to western union system. Here it is: www.westernunion.com . You can visit it and look how does it works.Unfortunately there are no banks agents in my town, but I can get it in Murmansk. Closest bank to road service station is:ALEKSANDROVSKY BANK Street: Egorova, 6 Murmansk , 183038 Phone: 7-8152-456857I was in bank and the clerk has told to me is necessary to use number (MTCN) in transfer of money . You will receive this number at bank and you have to give it to me. I need this code, your name, your adress and your zip code to get money. The clerk has told that without MTCN it is practically impossible to receive money.Its seems all information that you need to send me money is my name and my surname. You know my name and my sirname is: Lepina Please let me know is this information enough for you? Please let me know.I kiss you and hug you, my love! Forever yours, Anna
10/03/05 Verifying name
My love Dave! I was so happy to receive news from you! It's very important for me to continue communicationg with you to get news about you and to tell about me. I am very proud for our relations. Yes my first name is Anna.My last name is Lepina.Today we have hot weather, a little wind. I do not like such weather.All people seem tired at the streets. But I have a good mood, because I know that there is man at another part of the earth who loves me and who needs me. And who would love to share his life with me. Dear Dave! I am very tired to be along. Every night I can't sleep thinking about you and about us. I have a lots of dreams about you and bout us. Sometimes I am crying because we are not together. Can I write you such things? I can't wait till that day when we shall meet. I dream to be with you soon. Its seems you are that man who I searched for all my life! And this is so pleasant for me that I found you! I looking forward for the day of our meeting! I know that it will be the best and happiness date for us! Every day staiyng here without you is very hard for me.So, I will go home now to make holidays food. My aunt will go home to Moscow tomorrow morning. I love her very much. I hope to make celebrate food for you too, for the day of our meeting.Yours,Anna
10/04/05
After I told her no money was coming.My dear, I do not understand why you will compare me with other women. To me it is very insulting also I ask you more such things to not write to me. I very strongly believe you and my grandmother too. And if she did not trust you, she never would let off me to you. She sees in you the decent, fair and kind person who can take care of me. I heard too, that people deceive each other. At me disgust and strong hostility for such people. I do not understand, how people which love each other, can deceive. I simply could not deceive you because I love you and I believe in fair, open, confidential relations. I believe in fair and open people. I swear to you, that I never deceit you and believe that you never will deceive me too. We should trust each other and without trust each other we cannot communicate. You for me the unique person whom I love also I do not want you to lose. Therefore I can cause never evil to you. I write it in all sincerity and with all love. I hope for your reciprocity, trust and understanding. Anna
10/05/05
Last letter after I told her no money would be coming Help me, my Dave! There are NO money at my familiar and friends! I can't do something. It impossible for me to have money! Oh my God! What about our future? What about our family? What we shall do? My love, You is my last hope. My forces are end and my arms are down soon. Every day without you like a dark for me. Give me a bit of light. All my hopes with you! Our happiness is in your arms, my dear. I so busy about my financial problems. There is a pain in my head. I so busy! I wait with a hope your letter. I love you so much. Anna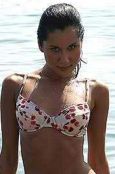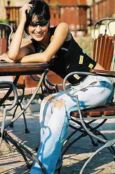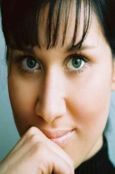 ---
Anna Tomatsinskaja_Borrelli Kohtla-Jarve, Estonia
In June, 2003 I met what I thought was to be my soul-mate for the rest of my life. She lived 2 blocks away from me and was here for a year as a nanny. I should have thought it strange at the time, a 26 year old girl that comes to the US to live with a family, take care of their children, and for $140.00 a week! Sometimes we fair to see the forest through the trees. That December we were engaged, as her Visa was expiring in March, and to keep this lovely girl here, I had to marry her. We had an extravagant wedding on Valentine's Day 2004, 8 months after we met! The $20,000.00 honeymoon in RIO was just as glamorous! Now, after 27 months together and 18 months of marriage she is gone after there is nothing left to take. $25,000.00 for teeth, $5,000.00 for Lasik surgery, a new convertible, $5,000.00 a month shopping, and oh, 25 vacations in 27 months, and the list could go on for pages, all in all she went through $300,000.00 in under 2 years. I re-financed my house to keep up with her bills, spent all the money from my fathers passing on her spending, taken a home equity loan, borrowed money from my mother, broken my IRA, the list is endless. Now, to repay me for all of this, she has left, moved into a shelter and filed a slew of charges gainst me saying I have been abusing her and sexually assaulting her for the last year! Apparently these girls know this game very well, as Immigration has informed me this has become a regular practice. Our neighbor, who was her best friend, has come forward now (thank God) and told me stories I cannot believe, about how she was coached that by going to a shelter it would speed up her Immigration process, so she could 'be rid of me even faster'. She told me she wanted a family and children, while telling the neighbor she didn't want any children. She also told the neighbor that she was only with me for a green card, although it was ok, because she also got to do (a lot of) shopping and go on nice vacations.The nightmare I am living is unreal. To now know it was all a game she was playing with me to get her green card and whatever else she could financially makes me sick. Pat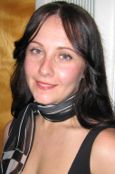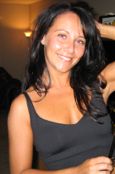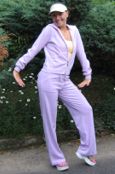 ---
Hi, I'm a single man 31 yrs. of age residing in the U.S. I was recently contacted by this 27 yr. old woman who claims she found my profile on yahoo personals. I don't think I even have a profile there, I looked briefly, and could not find one...however I do have profiles up at various other match sites. Anyway, she has NOT asked for money for a visa, or for a plane ticket. In fact, she says she already has all that, and is coming to the U.S. for 2 months, and would like to meet me, beyond that, she has been hinting to stay with me. I told her I wouldn't mind meeting her, but that I couldn't offer her to stay since I don't even know her yet. She says she is still coming, and asked if I could find her local hotels. I've been contacted by other KNOWN scammers, that I found listed on your site, so I am familiar with their tactics, however, this woman isn't asking for any money, claims she has enough to stay here for almost 2 months, but just wants to meet me, and perhaps convince me to let her stay with me. Whats the catch?? She says she is flying here this week, on Oct. 7, and wants me to pick her up at the airport. Is this a scam? Am I going to get kidnapped by Russian mobsters?

Letters:
Her 1st letter is copy/pasted below. and her picture is attached. concerned, Adam T.
Hello!!! How are you doing? I have found your email in Internet and decided write to you. My name is Ekaterina. I am 27 years old. Live in Russia, city Kirov. I am cheerful woman, for an entertainment like to do many things as sports meets, a camping, go to the cinema, theatre etc. In a word I like to do all that all people. I work in marketing structure on sale of cosmetics Oriflame. I have good life here. I not the rich woman, but can provide myself. I like to travel. I travelled to many countries. Never was in the USA, but I think that this good place to live and be happy. I know the English language well enough. I began to study professional English language several months ago and I do successes every day. Several months ago I started process of registration of the visa to travel in the USA. Now my visa is made practically out and in 2-4 days I can travel in the USA. I have received holiday from work till November, 30 and now I have a free time. I can take trip to some countries, but as the visa to visiting the USA already practically in my hands I prefer to take trip to the USA. It is interesting to me look what life there. Now I am in Moscow and I wait reception of the visa. I could fly in the USA in some days, but there is a problem which stops me. I planned to fly in the USA together with my girlfriend, but unfortunately her plans for trip in USA have changed and now I do not know what to do. A problem in that that I cannot fly in the USA because I know nobody in your country. I cannot fly to the country where I know nobody and consequently I have decided to write to you the letter. Possible It will be sounds silly but if you are interested a meeting with the nice woman, I shall like to meet you sometime soon! I never got acquainted through the Internet before but as my girlfriend cannot go in the USA together with me I decided to find the man which is interested in a meeting with the girl from Russia. I do not know your ideas about my letter, but it would be fine if we could meet and have some weeks together. On my trip I want to receive rest from my work and a life in Russia. Also the basic purpose for the future is search correct men for serious attitudes which go to a marriage. I have no children, but I want to have children in the future. I the mature woman also am ready to creation of family with correct the man. I do not know what you really search in the future but if we could meet I shall be happy to discuss with you more about our meeting. Please, write what your purposes and plans for the future? What you search in a life? What are you going to do this autumn? It would be fine if we could meet, do friendship or more than simply friendship. I shall be happy if you also have a free time and we could meet soon. I do not know your interests, but anyhow write to me back and I shall tell to you more about myself. Write to me all that you want. Probably we have similar plans and the purposes for the future and it will be interesting to us together. I have easy character and you can write all that you want. Ask any questions which interest you. Write to me back and I shall tell more about myself and send more my photos. I attach photo. Hope you like. Please write to me back to: obedient@gawab.com. Have a good day, Ekaterina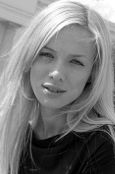 ---
Margarita Plaksina (Bashkortostan, Russia)
Hello: This is my e-mail to you without photos. See a recent e-mail to you with five photos. This is to supply more recent photos of the scammer previously reported on your blacklist site as: Elena (Orenburg, Russia). summer-sun555@yandex.ru, summer_sun555@yahoo.com. New alias and address is: Margarita Plaksina, Bashkortostan, Salavat, Lenina Street 22-54. I suppose there is a remote chance this person's photographs are being used by someone else, but consider the following: I saw on another blacklist site that the scammer has been using three photographs (that I recieved). That other site reported the other alias's to be "Marina", "Elena,"Marina Avekieva, Noyabrsk., "Anna Shanbuning Stirlitamak, Natalya Ivanova, Irira Chernenko. Sanga, Russia. I got off cheap, only about $250. The scammer contacted me through Match.com with an apparent address of Ft. Rucker, Alabama, USA. The second contact was very nearly identical to the letter posted on your website. Three letters total. I'm just a lonley idiot that has tried local Seattle women on Match.com and joined three other in-person dating agencies in the local Seattle area. I just get many responses from American women about what a nice guy I am, but... So I took a chance on a spurious contact. It is so rare for a woman to say 'Hello" first. I sent here a womans devotional Holy Bible, 18CD's of the Holy Bible, two Christian books, gospel CD, photographs of the Seattle area, birthday card and two trinkets. Leo Henton, P.O. Box 88258, Tukwila, WA 98138, United States of America (USA)

Letters:
Hello, How are you doing? I have to appologize in advance that I cannot write you back at once because I don't have a computer at home and I have to use an Internet cafe to write you. It i slocated not so far from my home. First of all I'd like to thank you for responding me back and I should be honest with you, I live in Russia. I hope that doesn't scare you off. At least you can read my lettter up to the end and see if you want to correspond with me or not. If you ask me why I put my profile as an Amercan one, I will tell you. Match.com was adviced to me by a friend, but I will tell you about it later. Unfortunately when I started with my profile, there was no country listed as Russia, so I wrote that I am an American. I didn't want to lie or something about the country I live in, I hope you understand. Ok, I guess I have to tell you about myself. I live in a city named Salavat and it is located in Bashkortostan. If you want to see my city on the map it located not far from big city Ufa. I have never been to the USA but still I like this country traditions, customs... You I see graduated the faculty of Foreign Languages for three years and I write you without translator. Once when I was studying at the College I had a chance to talk with an English man, but this was the only person I talked in English face to face. If you are still intersted here is some more information about me: Despite of the Autumn it is still pretty warm here ( about 15-20 centigrades) though usually it is much colder. And what about you? Is it warm there or cold? You know I feel very lonely here in Russia because I couldn't find the right man for myself. I know that there is no ideal people and I don't rush into it but still I believe that there is a man that will love me just for who I am, with all my advatages and disadvantages. I want to settle down and have a family of my own. A friend of mine who adviced me match.com also put her profile there and she found her real love there. Now she lives with her husband and two kids are living in Germany, in province not far from Berlin. Everybody wants to be happy and me too. I am not after money or sugar daddies or better life. Age difference is also not important. I am just an ordinary woman who wants to be happy. Maybe if I had family here in Russia I wouldn't even think to write an American man, but I am an orphan and nothing keeps me to try to find love somewehere far from Russia. My friends know about my idea and they support me and wish me oly happiness. I guess you are interested in my likes and dislikes and etc:
- I am an orphan
- I work as a surgeon in a city hospital ( I graduated school, then I graduated College and after that I got a diploma of a surgeon in Medical Academy) and you know I like my job, I like helping people and sometimes safe their lives.
-I like almost all kinds of music but most of all I prefer Classical music and I hate rap.
-My favourite color os blue
-My favourite flowers are white lilies
-I love pets and anymals but unfortunately I spend too much time at work and that is why I have no possibility to have a cat or a dog
- I am Christian and go to Church 2-4 times per month
- I have never been married and I have no kids
- I adore cooking and my fafourite food is Russian and Italian. My favourite dish is lasagna.
- I have a driving license but I have no car
- I like to go to cinemas and theatres but I don't like disco because it is very noisy there and it is always overcrowded.
- I don't smoke and I drink socially ( for example a glass of red wine)
- I don't have tattoos or piercings exept for my ears.
- I don't like winter but winters are usually cold in Russia
What else? I guess that is all for today. If you are really interested, please write me as soon as you can I will reply to you. I hope you didn't get tired of my long e-mail, I just wanted you to have a better idea of me. And you please write me more about yourself, your likes and dislikes, about the place you live in. A couple of pictures of you would be very much appreciated. Please write me back today or tomorrow. Keep smiling! Your new friend from Russia, Margarita

Hello again, How are you today? How is your week? I would like to see as many pictures of yours as possible, because its very interesting for me and I would like to get to know you better. And you know, what? Your reply made my day and I am happy to read your emails. I think we have a lot of common and I like it very much. I also think we are becoming more closer to each other. I've chosen your profile because I like you very much, when I read your profile I think you are very interesting person. And I have a feeling I was always looking for you. Recently we celebrated my friend's birthday and I felt so sad because her boyfriend was with her. They were kissing and hugging each other. She got a great bouquet of flowers...I hope that my birthday will also celebrate with my beloved who can be my one and forever. Could it be you? By the way I have something more to tell you about me. I didnt tell you that I like travelling. I have been in Moscow a few years ago with my friends. Also I have been in St.Petersburg. It was wonderful to go sightseeing and very interesting. But unfortunatly I had no chance to visit any foreign country exept for Egypt. Some more information about me:
- I have blue eyes
- I am 5'6 height
- I am 55 kg weight ( unfortunately don't know how much it will be in your measurement system)
- my sizes (93-63-92 )in cm.
I have already told you that I work as a surgeon in a city hospital.I do different operations. But I earn not much in our country. About $200 in your money per month. I do think it is a small salary but all doctors have low salary in Russia. IToday is 15 digrees above zero( this is a teperature in Celcius), and tomorrow I am going to go outside with my friends for BBQ. I t should be funny. By the way, do you like camp? So strange, time flies so fast...I will be 36 years old soon. My birthday is on 25th of October.Can you believe it!!!. But I should say that I don't want to spend it, because I always wanted to celebrate it with my life partner. That is my dream and I hope it will come true one day. You know, now I am very sad that you are so far away from me, cause we couldnt be together on my birthday . I have one more dream, a dream to have a family, to take care about my housband. Its all I want in my life, i just want to be happy as a woman. And its doesn't matter in what kind of country my future husband is living. I will be next to him, and I will find any job I can to help have a good style of life. I guess that is enough for today and I would like to ask you a few questions:
- what are you going to do during the week? Anything interesting?
- what did you do for fun?
- what do you feel about such relationships as we can possibly have?
I will be waiting for your reply with great impatience. I have to run for my work right now... Goodbye for now Yours, Margarita, XOXOXOXO
PS I have changed my e-mail address, so please reply to this one.

Hello sweety!!! How are you today? How is your day? I hope everything is ok. I am very happy to read all your letters for me. Your letters makes my day. And my friends are also happy to see that we are in our correspondence. I have to tell you that you make my life full of happiness though I cannot write you every day since I am very busy. And now I know that there is somebody who is thinking about me and now I am not alone. Thank you for that. And I dont want to put my profile on dating site again since I dont want to see other emails, just want to corespond with you only. I dont know why but I liked your profile at the first sight, I can't explain it, its difficult to explane for me. Anyway I am really happy that we can talk with each other and share our thoughts, it makes us closer for each other. I told you we were going with my friends to go outside for BBQ but two fo my friends got flue and we didn't have BBQ. I wish you could be here with me right now because I don't like walk alone. That is why I am in internet cafe now and writing this letter.I know that I didn't respond to you at once but I had a lot of work. I dont know what else I can tell you about me. I feel that you have already know all things about me. I have fillings as if I know you for a very long time. By the way the day before yesterday my friends and I went to the cinema it was "Mr. and Mrs.Smith". You should see it if you still didn't se it, cause its very funny movie. As for me I want to hear your voice very much, but I dont have a phone at home and you can't call me but if you want you can give me your number (please inlcude country code and zone area) and I will try to find a way to call you as soon as I can, it will be great, but I don't know how it will be because I have never spoken to anyone in English before . Speaking about our time difference, I am +5 GMT. Its very difficult to use messenger because of time diffrence, and I told you that I don't have computer at home. You know , when I stay alone evening Ii am thinking about our first meeting, how it can be, I imagine when you see me in the airport and give me flowers, take my hand and kiss me and we go to your home to celebrate my birthday. It will be the best gift on my birthday in the world.Or you can visit me and we will celebrate it here alone, only you and me.I am thinking about it all the time. Can you imagine it or not?. What do think about it? By the way what is the closest airport to your place? Mine is located in Ufa, it is about 100 km from my place. I cant stop writing this letter cause I like it very much, but I have to do some housework and need to go unfortunately. I hope you are thinking of me as much as I am thinking of you and sending pictures for you. I hope when you see them you will think about me, I hope. Ok, I wish you good week-end!!! Kisses for you!!! From Margarita Plaksina with love!!! Russia, Bashkortostan, Salavat, Lenina street 22-54.
---
Maria Sedyh (Yoshkar-Ola ,Russia)
Name : Maria Sedyh
Address: Cheboksary, street Lenina, the house 24, Apartment 67, postal index
428015.
Email address: maryruss@bk.ru
Russian passport: in attachment file
We start corresponding in August 2005. She got my profile on some American general free dating web site. She wrote to me at this site ans provided her email address. I contact her with a first emails. We correspond like that until mid-October. She was in love with me and she was asking to meet me in Canada. I refused to send any money before she sent a copy of her Russian passport, which she did very reluctantly a week after I made the request. We agreed that I will pay only 50% of the cost of her International passport and visa. For this I sent a first payment of $250.00. I ask to pay her flight directly from Canada (electronic ticket). She refused and she wanted to buy the ticket herself, but she ask me money to pay my 50% share of the ticket. I sent a payment of $390.00. After that she annonced that she was going in Moscow to get her passport, visa and air ticket. Once in Moscow she called me the last day that she was there, telling me that the Canadian ambassy was asking that she have $3000 to prove that she can pay for her living while she will be in Canada. She told me that her parents sent a thousand dollars for that, but she still need another $2000CAN. I sent $1650.00US to her. I did not received any news since that time (4 days ago). I decided to check with Western Union today. They told me that she picked up the money from the city of Yoshkar-Ola, which is at 850km of Moscow!! This was the proof that she never travelled to Moscow in the first place. The other 2 payments have been picked up in the same city. The name of this city is quite different from the city she was supposed to live (Cheboksary). The representatives of Western Union sent a report to the security department to report the fraud, which is supposed to contact the attorney of Yoshkar-Ola and the police department. Be very careful about her because she is VERY clever. I verified all the informations that she provided and everything seems to be legitimate. I even commucnicate with the Canadian ambassy in Moscow! She sent very few pictures of herself. She is a pro. Jean

Letters:
Letter of 6 october 2005
Dearest Jean! I must tell you....... I AM EXCITED! I am excited because the energy and enthusiasm that is bursting from this last letter overwhelms me. I really love it, and before I say anything else, let make one thing crystal clear for you. I will be more woman for you than you can possibly imagine. When it is raining, I will make the sun shine for you. When it is dark outside and you are a little afraid, I will make the light come on. When you are just a little cold, I'll put my arms around you and make you warm. When you need a little hug, I'll hold you until you say stop. When you ask for a little kiss, I will take you to the moon and back. If I can make you happy, then I'll be the happiest girl in Russia. This is for real! I feel great. You have been honest and sincere with me since the day we met, and you have not stopped.... not even for a moment. Do you know what this does to a girl like me? When you write to me I feel like I have melted in your hands. Thank you for your feelings! As for me, I feel I start falling in love with you! But what is love, actually? My answer to this question is simple: love means to feel to belong to another person. These are simple words, but if you think about the deep meaning of this phrase, you will understand that what I have told has a very important concept. Feel up to belong to another person means accept the own friend as he/she is, with his good and bad qualities. Share the life of all days long, the dreams, the hopes, the happy moments and the sad moments. Sacrificing oneself, if necessary. Do you know the formula that is used for the marriage? Maria, do you want to take as husband Jean etc.? Yes, quite that. This is a thing that, it's my opinion, should know all the couples that decide to get married. Preferably before the marriage. However, that is what means to feel to belong to another person. But it's not enough: the feeling must be mutual. As I feel up to belong to another person, I must also feel that my friend belongs to me, sharing the same ideal. Love and feel to be beloved, this is the way for the happiness. Thank for your information on flights. I have shown your information in travel agency. I have told, that it is necessary for me to arrive to Montreal. And for me have found very cheap ticket. I am very glad to this!!! It arranges you? :
Moscow (MOW) - Montreal (YMQ)
Cost of the ticket: USD 629,00 + 150
Date of a start: 26 October 2005
Flight: Moscow (MOW) - > Montreal (YMQ)
Airline: Air France Flight: AF1945
Departure: October, 26 2005, 16:10, Sheremetevo
Arrival: October, 26 2005, 18:10, Charles De Gaulle Intl.
It will be necessary for me to pay 779 American dollars. It is very cheap! You should send me 390 dollars. I once again ask you to send money very quickly. Tickets remained very little. Tell when you will send money? I love you for this reason too. I am excited to imagine that we will be together . Well, somehow we will overcome this. Kisses for my Prince! Maria!
P.S. I promise you. I shall find out in detail about bells to Canada. And I shall call to you on Monday.
Last letter received, October 11, 2005
Hi my dear Jean, I am very happy each time when I receive the letter from you. I heard your voice!!! This happiness for me!!!! I spoke with you!!! I love you!!!! You my destiny!!! After conversation with you I did not sleep all night. I thought of you and about our meeting. Very soon we shall together! I shall see you! I shall speak you: " I LOVER YOU JEAN! " I try to imagine, where you be, that you do, that you think, that you feel! Sometimes at night I search in stars also I imagine it somewhere on the other hand the world, you search in stars also. Last night I have illuminated some candles at supper, and thought about on what it would resemble having supper with you! I have gone to the Internet of cafe before my trip to Moscow. In 1 hour I leave to Moscow. In Moscow I shall receive my visa and tickets. I shall write to you from Moscow. Well my dear, I should say goodbye to you, I with impatience shall wait your following The letter! I send you an air kiss!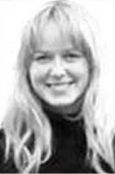 ---
To send your own story, please click here
Click here to support Black List
READ ALSO: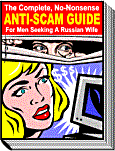 Met a Russian woman over the Internet?
Thinking about finding a Russian wife?
Russian woman wrote to you? Don't move any further until you read The Complete, No-Nonsense ANTI-SCAM GUIDE For Men Seeking A Russian Wife. Too many men were caught up in a scam and lost great deal of money - want to be one of them? Ensure your safety and peace of mind - read the ANTI-SCAM GUIDE.




Scam-free search - GUARANTEED! - Looking for somebody truly special but have had it with scammers and scam agencies? Let professionals to do the job for you.

The Universal Crib On Finding A Russian Wife - the most compressed, step-by-step guidance on finding, courting and marrying a Russian woman.
Dating Scams - The real picture of international introduction industry
Reliable Dating Services - where to look for a Russian wife
The shocking truth about Russian Brides - E-book by Marina Smiley. Find out things about Russian brides that marriage agencies will never tell you.
Why Russian Women? - If you decided to find yourself a Russian wife, you would be inundated with questions of the type "Why Russian Women?" from everybody you cared to share your idea with. Surprisingly, every Russian woman you are writing to will ask the same question: "Why do you want to find a wife in Russia?" After a while, you might start questioning your own sanity in doing the thing which everybody, including your dates in this Internet rendezvous, consider strange enough to request explanations. Here you will find some ready-to-use answers for your family, friends and Russian women you are writing to.
Cheap Russian Translations - Russian-English/English-Russian translation: fast and comprehensive. You are not sure she understands what you mean? Translate your letter to Russian! Reasonable rates and highest quality.
---

JUST RELEASED! New E-book by Elena Petrova:
"How To Find And Marry A Girl Like Me"
Comment from the reader:
"This may well turn out to be the best purchase I have made... I hope not too many of my competitors find this book!"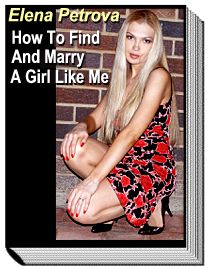 Discover how to find, court and finally marry a beautiful Russian woman!
This is the only book written by a beautiful Russian woman married to a western man - for more than 5 years! - and who is also the owner of a highly successful Internet dating agency.
Find out once and forever what Russian women are really looking for, why they are looking for it and how you can give them exactly what they want!
Get responses on your letters to beautiful Russian women - 9 out of 10, GUARANTEED!
With "How To Find And Marry A Girl Like Me" you'll learn knock-out techniques that will instantly boost your success rate in dating Russian women - online and in real life. You will have more beautiful girls that want to be with you than you can handle!
And not just ordinary girls! They will be beautiful, intelligent, but most of all - honest and sincere! You will be the one to take your pick!
STOP wasting your time and money in search for a Russian wife... Get it done - painlessly, easily, and certainly! Moreover, have lots of fun along the way!
Yes, you too can marry a girl like the one on the picture... Click here!
---
New e-book by Marina Smiley (the author of famous "The shocking truth about Russian brides"):

"Sex and Love With Russian Women"

Discover where so many guys fall short when visit their girlfriends in Russia;

Learn how you can dramatically improve your success with Russian women and win when others fail.

Most intimate questions answered by a Russian woman - Medical Doctor.
---
Comments, suggestions? We want to hear from you!
Click here to Contact us
Seek a reliable Russian Dating Agency? Why not check www.elenasmodels.com - RECOMMENDED
---