Dear sir/madam, I have been writing to this girl for about 2 months, no money has changed thanks to your blacklist. I am 47 and single living in the UK and I'm a merchant seaman as I have been all over the world I had my guard up. She contacted me through a Norwich singles site and when I looked at her details it said she lived in England. Looking through your blacklist she was using the name Olga, in her last letter she was talking about the money side of things, I said I would visit her, but she said it was better for her to come to me, thank god for your blacklist. regards Paul t.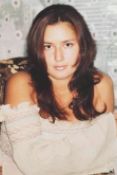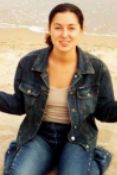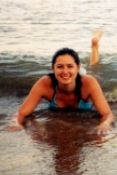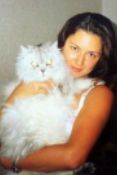 ---
Anastasia Apakova (Surgut, Russia)
Anastasia Apakova - Russia 628405, Surgut City, Street Dzerginskogo, 11 Akkobank. She contacted me through singleparentsmeet.com. After about 3 weeks, she asked for $400 for a Visa and said she was so in love with me. I Stopped contact with her after researching and came upon her name on this site. I have attached pictures.
Letters:
04/08/2005
Hello Shawn!!! Sorry, that I did not write so long, but I thought, that e-mail occupies more time. It was very pleasant for me to receive the letter from you. All is very interesting to me, earlier I never used e-mail. I do not know, how I should begin this letter, but I shall try to tell a little about myself. To me already 25, but I can not find the person who would become the satellite of my life. I have girlfriend who has found the love, through the Internet and now she lives in America and they are very happy. She has advised me to find the love in the Internet. Also has told, that people in your country, very clever and good people. When I began to look structures, I was very interesting to me also read and many structures looked, but you has especially liked me. In my structure I have written, that I live in USA because the base does not accept the postal index of Russia, I do not know why. Well, I shall try to tell a little about myself. My name Anastasia, I live in Russia in city of Surgut. My growth 5,6 and my weight 120 lbs. I was born in city of Ljantor, but I had to move to Surgut to find good work. I have well left school, and then university and was learnt on the manager on sale. But it was very difficult to find work by a trade and now, I work as the secretary in a private concern on sale of automobiles. I like my work because I should communicate with people. I when do not deceive buyers. I always speak, that is actually. These principles of me were learned by my mum from the childhood. She always spoke me, that I should be frank, fair and good-natured with people. When I have freely time, I like to go to a sports hall, I very much keep up the figure. In the evening, after work, I come home and I like to prepare. My favourite dish - a potato in French. My favourite season - spring because at this time, in Russia, it becomes warm. Snow starts to thaw and everything, that recently it seemed grey and dim, becomes beautiful. Trees wake up of dream and beautiful leaves are dismissed small, but. There is a sensation, that all nature again comes to life. Even there are flowers which very much like me in the spring. When it is warm, I like to go for city on picnics with my girlfriends. I adore to have a rest in the summer on lake. When around on 100 kilometers there is nobody. For some days your world turns to small lake surrounded with a wood. You can present yourselves such beauty. I do not smoke, I do not drink and when at all did not see drugs. I like to listen to music. What music is pleasant to you? Houses I like to read different books. Recently I have read the book of American author Rodzhera Zheljazny. The book refers to " Jack from a shadow ". And you read something from Russian authors? Write to me about itself and I very much would like to look your new photos. I shall be happy to read your following letter. I do not know what to write about myself but if I something has overlooked, I shall write to you later. Yours faithfully Anastasia.
04/12/2005
Hello dear Shawn. Thank you for your letter. I like to talk with you and I hope we'll talk even more. I don't know when you receive my letters but I write it on day time, what is time difference between us? I think about 8-10 hours, what do you think? I guess about your interest to my life, dreams and opinions, so I'll tell you some about me. I have not been married and I don't have any children, but I have dream to find the loving man, and to create a family. I'll give this person all my love and tenderness. So I want to have a whole family, my husband I can trust in everything and he also can trust me. I think, that relations, such as love, basically should base on trust. What you think of it? I like to communicate and consequently, at me it is a lot of friends. But I can not name all their good friends, at me only one good girlfriend. But for me it is necessary not only this big company, but also the person with which I can divide difficult and happy minutes of my life and present him caress and care. I had sad experience with the one male. He deceived me with other woman, and I was disappointed in our males. I not want, that it to repeat. My day begins that I wake up early and I go for work. When I come back from work, it becomes already dark. When I come home, I like something to prepare. The ambassador, I lie down to sleep and I dream of the prince. I feel very much weariness here from a daily life, the life in Russia is very difficult and I sometimes is very much tired from it. In the advanced countries any worker can go to have rest in a holiday, to receive force for the further work, but in us too small income, therefore it is inaccessible to us. It is very pleasant, when know, which for many kilometers you have the person who estimates, understands you. You agree with my idea? Unfortunately I have no opportunity to buy a computer and to place home phone because the computer costs approximately 800-1000 $, and installation of a domestic phone number - 300 $, they - very big money for me, and I cannot allow it for independent. a I very much love the work because I should communicate with people much. But in Russia not enough such work which could suit that person on which he works. I very much frequently get tired, but for me it not a flour. Still I like to listen to music. I do not know which, probably I listen to music on mood. Basically I listen to radio. I like to keep up the figure. I love the body. I have good education and international profession, dream to have happy family and big heart, so I'd like to find second half of my heart abroad. I with impatience shall wait for yours next letters. Yours faithfully Anastasia.
04/15/2005
Hello dearest Shawn. I am very glad, that you have written to me. I like to read your letters when I read them, I on the person have a smile and it becomes very pleasant for me. You write so beautiful letteres, I have never heard such words in Russia. I think that Russian men don't know such words at all. Your words are so pleasant that I feel myself on the heavens. With each new letter we closer and closer to each other. You know, for the small period of correspondence with you, I have already understood, that I have become attached to you. When I receive your letter, my life is filled with pleasure. I hope we will find so much in common between you and me and our relationships can become something more than just a usual penpal. And as to being still alone - I have you now. And I want to keep this relation. I can assure you that my life has change after your appearance in it. Sometimes when I come home with good mood, I want to talk very much, to share thoughts with anybody, to have fun. But my flat is empty and I have to be in full solitude. And my good mood disappears. I simply sit down in an arm-chair and look at the window. And when the silence deafen me when I hear as My blood flows in my veins, I hear movement of my eyelashes, at that moment becomes unbearably and my heart compresses. I don't know how to struggle with it. I can listen to music or read a book. But in some moment I understand that I just deceive myself. In fact I want a beloved person to be near me, with whom I could spend evenings, to meet morning, to speak about yesterday and to dream about tomorrow day. I want to walk and to feel a strong man arm holds me. I prefer honest relations and share all only with my husband. If we have a chance to open something new in each other it is as if turning a new page in a book, it is much more interesting. There is no schedule or recipe about how to create a family, there are no special laws. Who can make such laws for us? We can. Who is going to follow them? We are. Who will violate them? We too. I want to be frank with you and to tell to you about my private life in the past. At me was two men. But they why began to drink that much. It has very strongly spoiled our relations. The main problem at Russian men is much to drink. But there are men which to not drink at all. But such it is a lot of. The strength of relations with my loved men is their love to me. They constantly gave me flowers and congratulated on all holidays. So it has turned out, that these two men (certainly they were in different time) were similar manners. But that that happened also they began to drink. Once me even has struck on the person! Certainly after that any relations will be completed (if these relations yet have not resulted in a marriage and there are no children). If children are and there is a marriage impact on the person has no the right to result in divorce. It is necessary to think of children first of all. I did not have from them children and there was no marriage. Therefore we have left. Sometimes I like to dream, and you like to dream? When a dream becomes obsession, it can bring only pain and disappointment. Practically dreams do not always realize. It happens that you use all power, all aspiration to make the dream come true. But as much you try, not all in this life depend on us. When the dream for a long time does not come true, as though you did not try, dream ceases to be that star, which was for you lighthouse in ocean of the life, which illuminated your way. But anyway, I think that it is impossible to live without dreames and hopes. When there is a dream, the life is filled with sense. The dreams are those things that do us people that distinguishes us from the whole rest alive world. The dreams contribute variety in ordinary and grey life. The dreams force to think, analyse, choose and come to a conclusion. The Faith and Hope - an eternal satellites of our lifes. And regardless of what waits you at the end, joy of the victories and subordinated tops we remember better, than disappointment and pain of the defeats. You agree with me? I am surprised that I write you all this. I have never had a person, with whom I could share my thoughts. But now I have found you, and I am very glad. Forgive me for my frankness. If I said something superfluous forgive me please. I would like to have your mail address for some case, I shall write to you on the regular mail. I want to hear your voice and just say hello. If you don't mind, write to me number of your phone (it is desirable number cellular or mobile that I could phone up to you at any moment), and I shall try to phone up to you. As I already spoke, I work as the secretary in a private concern on sale of automobiles. I like my work, but per one month I receive 120 $. These are very small money, but they allow me to survive. And due to them I correspond with you. But it it is not a pity to me, because your letters make my days bright. I all time think that you will write to me. I want to find a person who could love me as woman, as person but not as pretty doll, which you can show to everyone and to be proud of it. I'm a woman and want to be loved and to love, but not to play games with me The wife should be proud of his husband. And wise wives should give self confidence to their husbands, valuing the most important for him features. I think the man should support woman's self respect, not criticize her in a company, spare woman's self-esteem. Always make compliments on the occasion of the new dress, hair-dress or shoes, be thankful for the dinner she cooks for him not comparing it with the one his mother used to cook, bring flowers and kiss when leaving for work. I think that the common life is mutual respect and understanding. Both husband and wife are responsible for happy family life. I believe the real woman should create cosy home with her beauty, care and devotion. I will respect, love and caress my future husband Probably I already have had time to bother you, and you are tired to read my letter Ok, allow me to finish my letter By the way, my mum and friends ask about you, especially mum. I have told to her, that you are decent and good male My mum are very pleased to our correspondence and our relations. She wish to us a good relations in the future My mum ask me to say to you hello from she! Yes, I want to learn a little about more about you: What is your favorite color? What is your favorite food? What hobbies do you have? May be you will tell me about the life In your country? I will wait for your letter with impatience. Yours Anastasia.
04/21/2005
Hello my dearest Shawn! It is very pleasant for me to read your letters. When I read your letters, such sensation, that I fly in clouds and then long I can not be lowered on the ground. Before our acquaintance I did not think, that is possible to become adhered to the man, if not met it, but now I think differently, because I feel, that our acquaintance becomes more important for me with each day. I feel that I can give you my love, warmth, care and tenderness. I feel your tenderness and warmth so close to me even though we are miles apart right now. Every morning when I wake up the first thing I do is think about you. You know I would be so happy, if you find out, that I am a woman whom you search. Well, I want, inform you, that my heart began, are beaten more frequently when I think of you!!!! I want to feel you, your gentle kind, yours a smile, your hands. I want to tell you as I present love: I think, that the love is a big bird (People always dreamed of flight). This bird consists of two half. For each half second half should approach. And the person searches for the second half to fly up. And it seems to me, that for me second half are you. From your letter up to me I have understood, that you - very sincere and kind person. Nobody has ever touched my heart like you have sweetheart. I think, I beginning to love you. Unfortunately there is very few person such as you in our country. I am sure, what our relations will begin from sincerity and certainly from trust to each other? My heart is yours, I tell it to you because I trust you. It is necessary to entrust to each other. It - my point of view. There can be it, is false, but it - my idea. I know, that it is possible to rely on you, I completely trust you, and I know, that such the man as you, never me deceives. The deceit - the most bad character trait of the person, it at all does not decorate the person! I hope, that our relations will be good and that we shall be capable to entrust to each other most to our personal wishes. I want to see your pleasure and to divide it with you. I want to know what makes you happy? I think of you very much frequently, and I recollect all letters which you have written to me. Please write to me more, I like to read your letters, and communication with you makes me very happy I believe, that probably sometime we could meet actually. I shall wait your answer. Kisses. Yours Anastasia.
04/25/2005
Hello dearest Shawn. Today fine day. But only for one reason - I have received your letter. And all the rest become unimportant for me. I have got your letter and my happiness doesn't have limits. I never was so is happy It is all due to you I as though fly in heavens. It is good that in this world there is a person to whom I is not indifferent. It is very pleasant to me to know, that we is mutual understanding each other is the most important fact in our attitudes. It is very good for me, as I to meet you in my life. I think that our attitudes may be deeper. Your words heat my soul and heart. You in my heart each minute. I want to understand what in my heart. I want to feel your breath. I don't know, what's happened with me. Likely I can be named strange lady, but I have grown fond of your soul and heart. The rest is not important for me. For me the material world is not important. Only the world of calmness, fidelity and pure heart. It didn't happen to me before. In the free time from my work I sleep a more I go in the Internet cafe to write to you If it is a good weather, I go for a walk in park and eat ice-cream. I also have a rest at home I read the books, I continue to learn the English language and watch TV I erase the clothes and prepare something tasty I would like to prepare such dish for you, after which you will want to love me and we shall be engaged it all night!!! Days seldom drop out that I could pass on shops and make any purchases. In general in Russia, people earn scanty money, it is hardly enough of it for residing. For example, I earn 120 dollars per one month, from this money it is necessary for me to put on, eat, pay services of the Internet and still there are some female expenses. First of all I want to say that I treasure the value of family, want to create my own strong family and fill it with interesting life, music, laughing, harmony, love and happiness. I know that you love me and I feel that my heart is open for your love because every time when I receive your letters and read your words, I feel that my heart starts to bite faster and faster. I know that this is because there is love to you, my darling Shawn. Every step I make is safe, because I feel you around me. When we first met on the Internet, I didn't even suspect what a great person you were. But apparently life can show us such wonders, that we can stay amazed like children, wondering how this could happen to us! Well, I want to thank you for being my best friend, for being my angel, for being my soul, for being my life! You brighten my days and give me the strength to carry on, fighting every day for you. You revealed the deepest emotions and feelings I've kept inside of me for so long. Feelings I didn't even suspect to be. But most of all, you showed me the real taste of love. Every day passes on miscellaneous. But is that peculiar to each my day: IT'S MY THOUGHTS OF YOU!!! I think that we should meet, we should see each other, looking in eyes each other, because through the Internet the emotions are lost and difficultly understand each other. I trust you and I thought what can I do to meet you. Simply to meet. It's all that I want now. The love - it something more, than it give the man to find out happiness in this life, and men represent it only as sex. I think that it incorrectly and I hope that you with me agree. I want have sex, only with loving men. I shall given to him completely, my body and soul. We together to find out all depths pleasures. It is very a pity to me, that we is now far. But I am sure, that in the near future we can meet. I think, that it would be very important step in our relations. How you think? I grieve without you... Always yours Anastasia.
04/29/2005
Hello my love Shawn. Today I was very glad to see your new letter. With each your letter I understood that I have found my soul mate. I want to tell, that my feelings and the words in relation to you always were sincerely and I always understood that we put a lot of trust. I all time think only of you. For me everything else becomes less important. Now in my life the main it you. I all time think only of you, you in my ideas, in my dreams... You became a part of me. You the person of my dreams, you of whom I dreamed all life. I want to tell to you the dream. All time dreams me, that I fly in the plane, then the plane falls on the ground. I leave from the plane and I search eyes of you, and I find. On our faces at once there is a smile and we run in embraces to each other. When we embrace, on my face there are a few tears of happiness. And we make the first kiss, which the most pleasant and the most gentle. Each night, this dream dreams me. I very much want, that this dream became a reality and we would be happy. I thought of our relations. Now I with confidence can tell, that I trust you. But most of all I would like to be near to you in it minute. And to tell, that I LOVE YOU my dear Shawn. I want to meet you very much! I have found sense of my life, I love you and I miss you my love Shawn. You must know how I feel myself so happy, when I read your letters. I want, that these feelings were mutual and we could enjoy our love. My darling, on this I will finish my letter to you, I will wait for your next mail with great love desire. I will miss you, i love you and I want to be with you! Yours for ever Anastasia.
05/02/2005
Hi my angel Shawn!!! It is very pleasant for me to receive your letters. I with the great pleasure read each your letter. I all time think of us. I want to tell that I all time grieve without your letters. My ideas all time about you. I want to tell, that I very much love you!!!! I am sure our love is the best that can exist in the world. You are the most important and best part in my life, I adore you!!!!!! I know that you love me with all your heart and soul but I want to feel this love in my real life not only through our letters in the Internet. My dearest and lovely Shawn, I want to tell you million times that I love you and I adore you with all my passion. Each day I sit at a window and I think of you. I think, that we already together, I sit at home and I wait, when you will come. Then I see your shape and you go to me. I see, that on your person there is a smile. I meet you in doors, I embrace also whole. Then we go on kitchen and we sit down a table. I light candles and I bring to you supper. Then we go in bed and we spend unforgettable night. I all time think of you!!! I want to shout for the whole world, that I love you my dear Shawn. I think it's time to solve what we will do. I think, it will be better, if I'll arrive to you. I know agency through which my girlfriend has received the visa and tickets. Visa was making for very short time, and a month later she has departed from Moscow by airplane. I want to arrive to you very much, I never travelled on such long distance, but for the sake of you and for the sake of our meeting I am ready to make improbable things. I want, that you have met me at the airport, it will be the happiest day in my life. What you think of it? I hope for your consent if you agree I'll go and I find out all about the visa and how can I arrive to you. In the following letter I'll tell to you all about it. Write to me about yourself. Is all good with you??? My mum send a regards to you. It is time to me to go, I shall write to you later. I shall miss, I very much love you!!! With huge love yours Anastasia.
05/03/2005
Hello my love Shawn!!! I have gotten your answer, it's so happy for me to receive your necessary love for me, your warmth words my dear. When I read your letter it seems that I feel your presence near to myself, I feel your breath and warmly of your hands. I love you so much that I can't without you now my love, you and your messages are so necessary for me, you are the inseparable part of my life. I say about it very seriously! Because you know how much I love you my darling Shawn! You charm! You my life!! I LOVE YOU!!! In my life I do not have enough only one, it YOU I with impatience wait for our meeting, it will be the happiest day! When it happen I will be very happy. I want to kiss you, I want to take your hand and to feel the heat of your hand, I want to to glance into your eyes and read the love in it, I want to feel your breath and to hear the knock of your heart. I want to listen to your voice and to see your smile, I want to see you when you happy. I want to learn you... because I LOVE YOU!!! I think you know about it. I LOVE YOU VERY MUCH!!!! The love of Anastasia and Shawn is eternal!!!!!!!!!!!!!! Now about travel to you, it is difficult to receive the visa to the lonely Russian women The majority of people of Russia are compelled to wait approval of the visa a lot of time, from 6 months about one year In some cases, it is especial to girls, refuse, but due to my familiar (she works in embassy of Moscow) it easily. Are necessary to pay registration of necessary documents only If you really seriously concern to that that I have visited you, I can settle these formalities Whether I should know you are capable help me with the finance for the visa and air tickets? Inform me the closest international airport, I want to look flights and cost of air tickets. I remember, that Svetlana spoke, for registration of the visa necessary time from 2 - 4 weeks. Svetlana has learned how much cost a visa and a foreign passport too. She have called in embassy and there have said to her that it will be better for us, if I will have the visa of a tourist. This tourist visa B-2, the visitor visa will valid during six months. On this type of visa I'll can travel till USA without any restrictions. The price of this visa, as Svetlana was informed in embassy, is 110 US dollars. Besides the process of the registration of the visa costs 55 US dollars. Svetlana also has taken an interest about other kinds of the visas too, as to her have said, that there is a set of kinds of the visas. For example, visa of a bride. She thought, that it is the best variant for us, but her in Embassy have said that this visa costs more expensively and visa's registration costs a lot of money. It's around 650 US dollars and the registration of the visa will during seven months, it is very long and expensive! From it because the tourist visa B-2 is the bitterest variant than visa of bride now for us my love Shawn! My love, I want to ask you one thing, I will need to ask your help with a financial charges for the getting all necessary documents for my coming to you. As probably, may be you know an economic situation in our country, it's simply awful. Our government explains it to those that simply they don't have a money, it's a difficult financial situation, and they don't have a recourses on the salary for the any kind of the job in total. My dearest, my love Shawn, I have a great desire to come to you, to see you at last and only recourses separate us from each another. I love you so much, honey, and I don't want to lose you. Nobody can help me with it. Of course, I asked my mum and my friends to help me with this expense on the necessary documents for my coming, but my mother and my friends doesn't have such money though they would like to help us. My dearest Shawn, in general, I'll need for 400 US dollars. It's certainly large money, you probably have thought what is it more than the total price of the visa and visa's registration, but I will must to get the foreign passport too of course the price of which is 60 US dollars. Also I will need to pay for medical exams, it will be 50 dollars. And of course I will need to pay for the coming from Surgut to Moscow, I have learned about the price of the airplane ticket Surgut - Moscow, it will be 2500.00 Russian rubles or it is around 85 US dollars. Svetlana will try to find the cheaper prices of the air ticket for going to you. She said me, that will try to find a cheaper air tickets! I so happy from this so happy news! But now, at first, my angel, I will must begin a process of the registration of all necessary documents, in total I will need 400 US dollars. My dearest Shawn, if you will send me this so necessary recourses for this documents, it will be better to do through a system of Western Union Svetlana trust this system Western Union, as She have said me, Western Union is the fastest and reliable system of remittances worldwide! Also Svetlana said me, you will need in some detailes from me, you will need my full name, and address of the nearest bank where is situated the system of Western Union in Surgut: Anastasia Apakova - Russia. Post code - 628405, Surgut sity, Street Dzerginskogo, 11, Akkobank. The receiver must know ten digits for receiving money (Money Transfer Control Number (MTCN)), your full name and full home address. My love I need your help, I think you will help me.Soon we will be together and it will be wonderful. If we fated to become single whole, I believe that it will be. Our hearts are like two great oceans. They are vast and very deep yet calm an peaceful on the surface. Our feeling run very deep and they are very strong. Sometimes we get afraid we will be pulled under by the current. I dream that our two oceans will meet in a powerfull wave that will shake the very earth. And when all is done there will be one vast beautiful ocean, beautiful, powerful and orever...one heart, one ocean. Shawn you have given me much more than you can realize. You are my prayer, my shelter from hopelessness and despair, only you can keep the spark in my soul burning bright. Write back as soon as possible. I'm waiting for your letter. And I'm thinking about you. Kiss you. Yours for ever, Anastasia.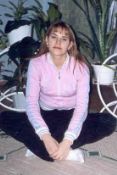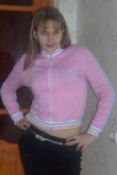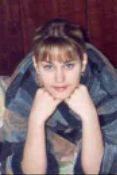 ---
Bobrova Olga Eduardovna (Cheboksary City, Russia)
I am a divorced 35 year old male and own my own store. This scammer contacted me via Yahoo Personals. Her profile had a picture even, which I'll include at the bottom. This one seems to be the same sammer Alyn ran into as you will see the email I got about her family is pretty much identical. She never got a chance to ask for money because I was leery from the beginning and this site helped confirm. She never got to ask for money because I kinda let on I was on to her. She did tell me she could get the Visa and such easily through her friend Sasha's aunt who worked for a Russian Travel Agency. William
Letters:
Here is her first email, recieved April 18th, 2005, From sweet-cherry1@yandex.ru (Olga)
Hi, William! How are you? Probably, if you have guessed, this is Olga:) I'm very glad to get your answer, William! First of all, please let me apologize for the delay in my response to you, William, but I was busy in last time. I'm happy so much that you have written me, believe me, William! Also, I'm hoping that my e-mail was so big surprise for you too, really? But most important, I would like to say to you that I have decided to write you through the Internet thanking to my best girlfriend Sasha. My girlfriend Sasha have met a good man through the Internet from Australia, Berlin City, by the the Internet too. Her boyfriend is Jim. Sasha and Jim are very happy together! I see that they are happy so much together, and I have decided to find a man from other country too, as Sasha did it :) Possible, you can ask me, why I didn't find a russian man? I will be very serious, I will answer to you, that I had a boyfriend from Russia from my City, I loved him very much, but he has thrown me in last time. He found an other girl, as I have understood. Also I have seen that he liked to drink an alcohol very very much, as many men in Russia do it, may be you know about it. I don't like this when men like to drink so much as my last boyfriend did it! I am non-drinking and non-smoking girl! Simply, I don't have a harmful habits! Also I want to say that on the words of my girlfriend Sasha, the men from other countries, especially from Australia and USA, are very good, and they can to appreciate and to respect women as considerable men too. It's the opinion of Sasha, and I want to agree with Sasha completely. Sasha has chosen her boyfriend Jim from Australia because she know German language a little. I don't speak German language, I can speak and write English language, and I have decided to find the man from USA and I have decided to write you, William. Well, William, let me to tell to you about me more... As I said you earlier, I'm 25 years old, I am "Aries" on Zodiac, I was born on April, 1, 1980 :) And when you was born? What's an exact date of your Happy Birthday? Tell me, ok? I'm White Russian girl on nationality. On religion, I'm Christian (Russian Ortodox), and I believe in God Jesus. I have never been married and I don't have any kids, I am a single girl. I'm a sensitive, a kind-hearted, a thoughtful and easily amused. On opinion of my close friends and relatives, I'm a kind, jolly, clever and intelligent, purposeful, sociable. About my City where am I live? :) I would like to tell to you that I live in Cheboksary City here in Russia. Cheboksary is situated around 1,000 kilometers from our Russian Capital Moscow City. The time zone of Cheboksary is GMT+4. Our City Cheboksary is one of the beautiful cities of Russia, I like my wonderful City very much. There are many beautiful streets, squares and other sights in our city. But it's so cold here, the frosts force the people to go on the streets in the warm clothes, and what about your weather? Is it for cold or warmly? Most of all I want to say to you that my favorite season is the summer! I like when the sun shine on the streets, it are many votes of birds, it's romantically so much. And do you like summer? :) Also I would like to tell to you about my education. I have studied in a Cheboksary Polytechnical University. I have ended the university in 2002. Also I want to say to you that I have learned the English Language when I have studied in the university, I can speak English without any problems, I think so... But I can see that I'm making many orthographic mistakes, I think so, I hope that you'll can to understand my English without any problems? Really, William? Please, tell me about this in your next e-mails, ok? Also I would like to tell to you that after the finishing of the university, I have gotten a diploma of a speciality "The Book Keeping And Audit". But unfortunately I didn't need my education yet, because here in Russia, as in many other countries, it's very difficult to find a good job on a good speciality. Now I'm working as a waiter in the bar. I like to work here in our bar, and our visitors are a good clients. Also I want to say to you, that I have an access to Internet by the computer which is situated in an cabinet of our boss here in our bar, because I don't have a computer in my home, and I have asked the sanction at our director for my using of the Internet, and he permitted me to use the computer in a free time from my job. Wowww, I have written so much! I didn't think that I can to write about myself so much, really. Probably, I'm finishing my e-mail to you. William, I'll be grateful so much, if you'll write me about yourself so much, as I did it. I would like, if you'll tell me, for example, about your family, is your family large? About your city where are you living, I have never been in other countries and in USA too, and I'll be glad to know about your country. Ok, let me to finish my e-mail, I hope to see your answer soon! I'm attaching my photo, I hope you will find my photo good. Ok, good bye, William, hoping to see your message soon! Take care, Sincerely, Your new russian friend, Olga.
April 19, 2005
Hi my friend William! I'm glad so much to receive your answer again! It's very interesting for me to read your messages, from them we are learning more about ourself, and I begin know more about you, William. My dear friend, of course, may be you want learn about our correspondence, about correspondence's essence too, really? As I want to tell that I have decided to get acquainted through an Internet due of my girlfriend Sasha which one year back has gotten acquainted with the foreigner German Jim, I have said you about this earlier. William, may be, possible, we will together in the future time, may be I would like to look the marriage too, if you will want this, I don't want to hide this so important fact, but we must to learn more things about each other more and more, it will reasonably and correctly, really, William? I hope that you will agree with me with this fact too. Please, tell me about this, ok? But in my opinion, again and again, we must learn about each other more and more, I repeat this! Please, agree with me, William! My dearest friend William, I would like to tell you about my family. I want to say to you that I have a large family too. This are my mom Marina, my daddy Pavel too. Also I have two sisters. They are Katya and Masha. My sister Katya is 21 years old. But Masha is smaller sister between me and Katya too, Masha is 10 years old. On professions my mom is a seller in the shop, and my dad is an engineer on the factory. My sister Katya is a student of the university, she is studing on the lawyer, and Masha is a schoolgirl. Our family are living without any conflicts too, we have a good understanding between our members of our family. Because, I think that our parents gave to us a good education. I think that it's so good and I'm so proud that we have my mom and my daddy. Also I want to say to you that I live with my family in one apartment. Also I want to tell that I have consulted with my parents about the account my acquaintances with you through the Internet, they have estimated it as positively because they care about my future life of course. My parents would want that I have a happy life, and would want that I will find my man. As I told you earlier, I have never been married. As already I spoke to you earlier, I work as a waiter in the bar here in Cheboksary City. It's a perfect and cosy bar. My job is very pleasant for me, people in our city are kind, and visitors of the cafe are not roughness to us, certainly there are cases when the visitors are not correct with us and spoil mood, but it happens very seldom. I'm very interested to learn about your work, William, and what do you do in free from work time? During our weekends, in my free time, we are with my girlfriends, also with Jim and Sasha sometime, go for a walk to the city, we like to sit in cafe too for a cup of tea. I like my girlfriends very much, especially my best girlfriend Sasha. She is as native sister for me! By the way I want to say to you that Sasha works as a waiter in our bar. Also I want to say to you that Sasha and Jim are living in Cheboksary City now. Sasha have visited Jim to Australia at last time, Jim asked Sasha to visit in Australia him after that when they have understood that they love each other. I remember, Sasha was so happy in this time. They lived together during two month in Australia. And then they have came to Russia, to Cheboksary City too, simply, Sasha said to Jim that she have missed about her parents, and that she want to visit on some time her parents, and they came to Cheboksary from Australia. They are very happy together, they love each other very much, I envy to Sasha and Jim slightly :) and also, of course, we meet with each other sometimes and spend a lot of time together. We are so good friends! Also I want to say to you that I have never been outside of Russia, I have never been in an other countries, but I would like to travel at once, it's so romantical, I think :) Well, William, I must to finish my e-mail to you, I hope that we will continue to correspond with each other and you will tell me much more about yourself, and I will try to tell about myself as more as possible in future e-mails. I want to ask you about more things, William, and I hope that you will understand my questions and will answer me for them. I want to learn more about your country, please, tell me about your family, about your friends. A great hello to you from my family, my friends Sasha and Jim too. I hope to see your message soon. Bye-bye... GOD BLESS YOU, YOUR RUSSIAN FRIEND, Olga!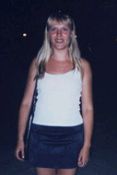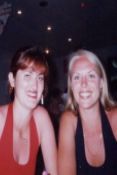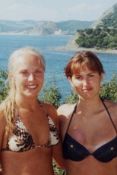 ---
Chichikova Nadezhda Vladimirovna (Yoshkar-Ola, Russia) and Tuda Tours (Kazan, Russia)
The following is a brief description of a group of scammers operating in Yoshkar-Ola their names are listed below. My name is David, a Canadian. I was first contacted by a Nadya (Chichikova Nadezhda Vladimirovna) on Canadian Personals a free website. and I have been scammed by this group but they have taken pity on me and now are my friends. They feel a little guilty for what they have done and are now trying to make amends with me. There are literally more than a hundred emails which are available and many photos. Since having confessed to their crime I have even had web cam based chat sessions with three of the group. They are trying to make amends by offering to introduce me to the young woman from the photos who according to the principles was unaware of the scam. I know the phone numbers are accurate as when called they do reach these people. I believe the addresses are real too. If further information is requested or required I will be happy to provide it. I am preparing to lodge an offical complaint with Russian authorities and would appreciate if you posted this on your websites. This was the typical scam young Russian woman contacts guy, falls in love soon after, is poor and wants to leave Russia. The scam is for fees for travel, visa etc. through Tuda Tours Kazan office. Western Union or Money Grams prefered methods of payment. Here are the roles played by the participants: Nadya - played by Oleg and with help from Andrey. Travel agency officals - Oleg and Andrey. Voice of Nadya - Elena. Photographs - Tatyana. Address of Oleg Pavlovich, Elena (Oleg's girlfriend) and where the scam work is done so Andrey (Oleg's partner) may be found there too. 876 Drusbi St. Apt. #34, Yoshkar-Ola, Russia, 424036. Address of Solov'ova Tatyana Anatolevna (woman in photos) 8 Ryabinina St. Rm. #427, Yoshkar-Ola, Russia, 424002. Email addresses: nadya_smile@list.ru, nadyagold@hotmail.com, oleg_pavlovich@mail.ru, tuda_tour@bk.ru. Elena's mobile phone number 7 905 724-3522, Oleg's mobile phone number 7 927 871-3171, Tatyana's mobile phone number 7 902 358-7157. Here are supporting emails including the 1st contact letter, money letter, and email confessing to the scam.
Letters:
Hi David! Thanks that you have answered my profile. It is very pleasant for me:) I at once want to ask you for what you want to correspond with me? As I want to explain to you for what I have placed the profile on a site of acquaintances on the Internet... I the student, study on a faculty of law, I finish the fifth rate. At me good family - mum and my senior brother. Mine the daddy was the militarian (served in special armies) he was the commander... he was lost two years ago executing a service duty (at clearing hostages in Moscow). I very much loved mine the daddy. him strongly does not suffice me: ((( My senior brother, his name Andrey studied at military university. Now he serves in special military group. he is married. Also lives îòäåëüíî from us. I live with mum. My mum this Hour anywhere does not work, - she the pensioner. Earlier she worked in militia.:) At me it is a lot of hobbies... I like to read, go to theatre, cinema, cafe, dancing clubs. I am engaged in dances, I go to pool, every Friday I go to go for a drive on horses. My favourite season is autumn:) I very much like my country (Russia) but I do not want to remain here.... Because in Russia the life every year becomes worse and worse... I want to meet the person who will be for me a support and my most favourite husband. With which I can create normal family and bring up children. In the person I appreciate the following: Honesty, Mind, Culture, Decency, Fidelity and Love. For me has no value appearance of the person.... The most important that the person was pleasant and open by soul! If you have questions to me that please, ask me I shall necessarily answer you! And now I have some questions to you, it is possible;-)? Whether you lovechildren? What for you the main thing in the girl? You the optimist? while all this my questions to you :) With the best regards, Nadya.
From : <Nadya_smile@list.ru>, Sent : March 3, 2005 4:17:55 PM
Hello my lovely David! Dear, I ask you excuse me that I could not to write to you the answer faster. Because I was very much borrowed. As I also have written to you I went to travel agency to receive the detailed information for trip. I went to the Ministry for Foreign Affairs. Talked to workers of the Ministry. I have agreed on reception with Minister International Have put. Minister has explained to me in detail that is required for trip. I have taken an interest about Travel agency at Minister. Minister has told that registration documents for trip to Agency is the best variant. I have asked Minister to recommend me Travel agency. Minister recommended me Travel agency which has good reputation and works together with the Ministry. The name of this Travel agency Tuda Tour. Minister was given me with the address of this Agency and I have gone to that Agency. When I have come in Travel agency I communicated with the Manager. I have explained that my favourite person invites me to Canada. And I want to meet it the man. I have told that my lovely name David. I have told that you very good person and I love you!!! The manager has listened to me. Also has told me that their Travel agency is engaged in registration of travel. The manager has told that if we make a decision on trip that you should enter contact to their Agency. And the Manager will give you the detailed information on trip and the price. I have asked the Manager as you can enter contact and their Agency. The manager has given me the address of e-mail Tuda_Tour@bk.ru. To this address of e-mail you can enter contact to their Travel agency. Lovely David, I am very happy that soon we shall together, I want to be with you. Dear, today in the afternoon I talked to mum about you. I have told mum that you have invited me, I have told about letters which you write me. I have told that you want to show me set of various places, sights, a falls. Mum has told that you very good, cultural, clever, the man. I have told mum that I thank the God that I have met you and I am happy with you!!! I love you David!!! Lovely David, I feel the happiest girl in the world because soon we shall together, and I can embrace you kiss and tell you that I love you!!! When I lie down to sleep I recollect your voice, I recollect your humour, I dream of day of our meeting! Lovely, today I have received your letter in which you have written that you have sent me a gift. David, and that you have sent me in a gift, I very curious, me very much would be desirable to receive this gift, not because I like to receive gifts, - that is why that I shall hold that in my hands that you held in your hands!!! Lovely, you asked me about that that I think of our rest? I shall be happy to be together with you and I shall listen to your stories about your city, the country, together we shall see many beautiful and historical places in your country. Lovely, how your affairs? How you will spend time? Love, now I shall go home and I shall think of you, tomorrow in the afternoon I shall check up mine of e-mail and I shall wait your letter! I send you the most sweet kiss, I love you David, yours Nadya.
From : Nadya xxx <nadya_smile@list.ru>, Sent : April 27, 2005 7:20:21 AM
Dear (exactly dear) mr. David Bell! It is a shame for me, but I have to tell you the following: I am doing it not because I am afraid something. I have to do it because you makes me respect you. During our dialogue I understood that you sincerely love me and that you are most disinterested and fair person I I have ever met in my life! My name is Oleg. I am the student of the State University. I'm 21. I tried to steal your money, and for this purpose I have taken advantage of the request of one familar girl Tatyana about the help for accommodation of her photo on dating sites. Tatyana my good familiar.... She has no skills of possession in computer. Therefore she has addressed to me. I am scammer! I have taken advantage of her photos to deceive you. However, during our dialogue I have felt that I CAN NOT and I DO NOT WANT to deceive somebody. I sincerely repent in that what I have made! I understand that I don't deserve any respect or indulgence of you. However I ask you to consider that I shall tell...... I have told to Tatyana about what I have made. I have told her about it yesterday, I have shown her your letters and photos. I have told her that you love her sincerely and very strongly! Tatyana was afflicted very much, and she damns me for that I has made. She has told that if she has met such person like you, she really would arrive to him for ever! Tatyana is 21 years old. She is from the countryside, from very poor family. For any girl in her position to leave to such man like you would be the beginning of new life. Please listen now my offer.... First of all I oblige to return your money, which you have sent for the tickets. I think that I can return to you this money within three months. And also I want to tell the second thing to you..... The girl whom you saw in the photos... she is really kind, sincere person. In my letters I have tried to reflect her character, after long conversation with Tatyana, I think that unique expiation of my fault would be your real meeting with this girl. Tatyana would like to get acquainted with you. That is all that I can promise to you! I can not promise you that she will love you. But, you are interesting to her as the person who has grown fond of her image. Mr. David Bell, I sincerely hope that you can understand the reasons induced me to write this letter. I really think that you are the person of HONOUR, capable of sincere feelings!!! I can help you to meet that girl with which you corresponded. If you have an opportunity to travel to Russia, I shall be glad to provide your meeting with Tatyana and I can SWEAR that it is not the next swindle! If you consider that it would necessary, you can address in police bodies and inform them about that you were deceived by me. Probably that your efforts in it will successful and I shall go in prison, however, in that case you can not meet Tatyana. I understand, David, that this letter shocks you, probably you hate me....... This is your right! However, before to make a decision, I ask you to think of that you can find that girl which you are dreamed about. And you deserve to be happy with Tatyana. I saw it in your letters. I do not ask you to forgive me..... That is impossibe to forgive the thing I have made.... I just ASK you to listen to your heart! I assure you, that all written above is the TRUTH. Probably it sounds not plausibly, but I can give you any proofs... Yours faithfully to you, Oleg (the person who has deceived you............................. BUT I CAN'T MAKE IT ANY MORE!!!!!)
Dear Mr. David Bell. We inform you that our travel agency answers letters according to sequence. You are interested with the information on trip to Canada of Ms. Our Travel agency gives you the information about the price for trip to Canada. We inform you, that it is the approximate prices for trip. Our Travel agency cann't told you to the cost of tickets on air flight because we don't know the exact date of departure. If you will inform us exact date on which you want to order air flight for Ms. we could inform you about exactair flight for concrete day and flight. Now our Agency specifies to you the price for flight up to Canada today. If you want to receive the exact cost of air flight, so specify to us the date and we inform you about the price of the ticket. By your inquiry we send to you the prices and conditions of tourist trip in Canada. Departure - ??? Returning – ???

1. Prices
1.1. International passport -----------------------: 85.00 USD
1.2. Tourist visa --------------------------------: 95.00 USD
1.3. Tickets from Kazan to Moscow (by train)-------: 59.40 USD
1.4. Tickets from Moscow to Toronto --------------: 791.40 USD
1.5. Medical travel insurance ---------------------: 80.00 USD
1.6. Services of our agency -----------------------: 120.00 USD
Total ----------------------------------------: 1230.8 USD
2. Details
Procedure of registration of the tourist visa and international passport takes approximately 30 days from the moment of entering payment and signing of the contract with our agency. The start is carried out from Moscow airport " Sheremetyevo - 2 ", arrival - at the International Airport of Toronto. We suggest you to take advantage of services of airline "Aeroflot".
3. Payments
Temporary we do not accept payment via credit cards. We accept payments by cash and on our Bank account.
If you have any questions about this trip we will be glad to answer at your questions by call or by e-mail. Thank you for using our services, Best regards, Travel agency "Tuda tour". Mailto: Tuda_tour@bk.ru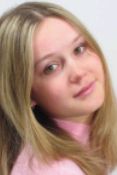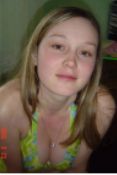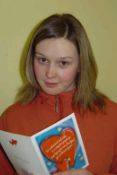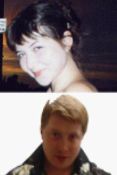 ---
Elvira Zaharova (Moscow, Russia)
I am a 40 year old male who lives in Michigan. I was contacted by this Russian woman through Yahoo personals. After about 10 emails, she finally asked me to send her money for visa and tickets. I did not send money. I knew she was trying to scam me, so I played along. I even asked her to send me nude photos of herself, and she did! I am sending you 3 photos of her, please post this on your website. Thank you, Steve, Michigan. Her details: Elvira Zaharova, street 12,EVROPEAN CLEARING BANK, Moscow, Vrubel. Email Address: Zaharova78@bk.ru.
Letters:
FIRST CONTACT EMAIL:
Hello Steve. On a holiday I congratulate easter. I am very glad, that you have answered on my letter. In this letter I shall tell to you a little about myself and I'll apply my photo to it. I have gone to Internet - agency to get acquainted with the man for serious relations. People in agency gave to me names of a site and a login where I could look many men. After long viewing, my sight has stopped on you. I have read your profile and have understood, that I should not search any more. You have liked to me very much. My name Jelvira. I am 26 years old. I have chosen you because you are older than me. I think, that men in your age are more serious in a question of creation a family. I want have strong and reliable family. I hope very much, that you like my photo. I live in Russia, in the city under name Voronezh. I work as children's tutor in children's garden. My work very much is pleasant to me, I very much love children. Though salary in Russia very small, I earn enough money to contain myself and to live in full prosperity. Though I haven't my own flat, I live with my parents in three room apartment. I love my parents, but in one day daughters should leave her parents. I think, time comes to me. Tell me more about yourself, please. What do you do in a free time? How you rest? Tell about your family. You can talk about everything with me, only in this way we can learn each other. I hope that my photo to like you!?!?! I wait for your answer. Zaharova Jelvira. mailto:Zaharova78@bk.ru
MONEY REQUEST EMAIL:
Hello my beloved Steve!!! Steve, now I have gone to the embassy and I have been said very "good" news, Steve. To put it more exactly, bad news, it is unpleasant news for us. They have told me, that when I'll go to the board of the airplane, I'll need to have no less than 1800 dollars in pocket and document, confirmatory this. Because I'll arrive to you with the work visa and I'll go to the USA as a worker. Your name and address are not pointed in documents, only it is pointed that I'll fly to USA. And this money is needed for a life in the USA for 90 days (since validity of the visa is 90 days). You lose nothing Steve! Because when I arrive you, I'll give you this money. Without this money I'll not be released outside of Russia. I have money for tickets, but I do not know where to take 1800 thousand dollars. They has told me that we need to buy round-trip ticket. I was very wondered, when she has said this since I was going to buy one-way-ticket, because it is cheaper than round-trip ticket. But she has told me, that with work visa I'll not be released from Russia with one-way ticket. This is explained that now there are too many emigres, wishing to leave our country, who do not return to Russia, and live in the USA with illegal rights. With ticket round-trip there are determined warranties that person will be back into his country. Especially, this is wide-spread for young women, not having children and relatives outside of Russia. Also she has said that I'll need to to make the insurance. I have to pay for my ticket here because if you will buy ticket in America, I shall have to buy insurance, which costs 956 dollars. But if I shall buy ticket here, then cost of insurance will be included in price of ticket. I went to the airport, 2 tickets will cost 1680 dollars. Steve, now I am very upset after these news. I know Steve, that money is much not only for me, but for you, too. I even begin to think that our meeting in person is impossible. I begin to feel myself worse Steve. Now Steve, we need to pass the last step and we'll be together. I love you Steve and want to be only with you! So I ask, that you have sent 1800 dollars The western Union, as it - the most safe way to send money. For this purpose You will require in exact address: Moscow, Vrubel street 12,EVROPEAN CLEARING BANK. Zaharova Elvira. PS. I shall try to call to you tonight. I necessarily today shall call you. Your ELVIRA!!! mailto:Zaharova78@bk.ru.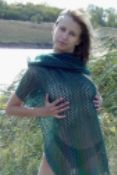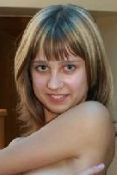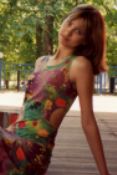 ---
To send your own story, please click here
Click here to support Black List
READ ALSO: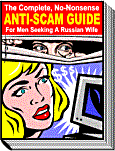 Met a Russian woman over the Internet?
Thinking about finding a Russian wife?
Russian woman wrote to you? Don't move any further until you read The Complete, No-Nonsense ANTI-SCAM GUIDE For Men Seeking A Russian Wife. Too many men were caught up in a scam and lost great deal of money - want to be one of them? Ensure your safety and peace of mind - read the ANTI-SCAM GUIDE.




Scam-free search - GUARANTEED! - Looking for somebody truly special but have had it with scammers and scam agencies? Let professionals to do the job for you.

The Universal Crib On Finding A Russian Wife - the most compressed, step-by-step guidance on finding, courting and marrying a Russian woman.
Dating Scams - The real picture of international introduction industry
Reliable Dating Services - where to look for a Russian wife
The shocking truth about Russian Brides - E-book by Marina Smiley. Find out things about Russian brides that marriage agencies will never tell you.
Why Russian Women? - If you decided to find yourself a Russian wife, you would be inundated with questions of the type "Why Russian Women?" from everybody you cared to share your idea with. Surprisingly, every Russian woman you are writing to will ask the same question: "Why do you want to find a wife in Russia?" After a while, you might start questioning your own sanity in doing the thing which everybody, including your dates in this Internet rendezvous, consider strange enough to request explanations. Here you will find some ready-to-use answers for your family, friends and Russian women you are writing to.
Cheap Russian Translations - Russian-English/English-Russian translation: fast and comprehensive. You are not sure she understands what you mean? Translate your letter to Russian! Reasonable rates and highest quality.
---

JUST RELEASED! New E-book by Elena Petrova:
"How To Find And Marry A Girl Like Me"
Comment from the reader:
"This may well turn out to be the best purchase I have made... I hope not too many of my competitors find this book!"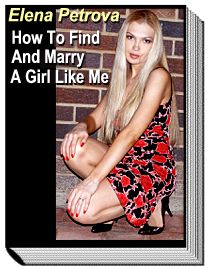 Discover how to find, court and finally marry a beautiful Russian woman!
This is the only book written by a beautiful Russian woman married to a western man - for more than 5 years! - and who is also the owner of a highly successful Internet dating agency.
Find out once and forever what Russian women are really looking for, why they are looking for it and how you can give them exactly what they want!
Get responses on your letters to beautiful Russian women - 9 out of 10, GUARANTEED!
With "How To Find And Marry A Girl Like Me" you'll learn knock-out techniques that will instantly boost your success rate in dating Russian women - online and in real life. You will have more beautiful girls that want to be with you than you can handle!
And not just ordinary girls! They will be beautiful, intelligent, but most of all - honest and sincere! You will be the one to take your pick!
STOP wasting your time and money in search for a Russian wife... Get it done - painlessly, easily, and certainly! Moreover, have lots of fun along the way!
Yes, you too can marry a girl like the one on the picture... Click here!
---
New e-book by Marina Smiley (the author of famous "The shocking truth about Russian brides"):

"Sex and Love With Russian Women"

Discover where so many guys fall short when visit their girlfriends in Russia;

Learn how you can dramatically improve your success with Russian women and win when others fail.

Most intimate questions answered by a Russian woman - Medical Doctor.
---
Comments, suggestions? We want to hear from you!
Click here to Contact us
Seek a reliable Russian Dating Agency? Why not check www.elenasmodels.com - RECOMMENDED
---