Ekaterina (Ozersk, Russia)

My name is John I am 40yr old and Im not to sure this woman is a scam.I have been corresponding with the woman described as Ekaterina Gulyanava (Kasli, Russia) flowerrr@doubleray.com since late Dec. My Ekaterina is from Ozersk. I cant remember what site she came from since I was on many dating sites and going through scams by the day.I have been on many anti-scam sites and always checked to make sure. As for the letters she has written me compared to all I have seen here only one comes close and that is the last I had rercieved ( aside from her tv blowing up). Her reservation was from MOV Russia she will be in GRB (Green Bay,Wi) at 10:15p. She has never once asked for money, or gave any sad story, or done anything that shows the signs of a scam. I am not saying she isnt I will know tomorrow when I go to pick her up. She knows already that I am broke living on unemployment, drive a beater pick-up and live in a very modest appartment. this is the woman I correspond with, I cannot for some reason see the one that is posted on your site.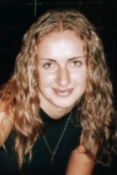 ---
Ekaterina gordeeva (moscow, cheboksary, russia)
I am single and found disaster I am american and 40 years old was looking for russian wife. she contacted me on the website date.com. she came on for a day got as many men on the list she could and was gone is my belief. we emailed each other for 1 1/2 months before I relized what was going on. I have soild proof of the whole thing, lets put it this way I stung her. so I know she is a fake. she wanted to have someone to be with and have children. I did to. the money was requested by ekaterina gordeeva, through western union. 1,500.00 first and 1,600.00 the second time . then when I felt it was a scam I set her up and she took the bait. she requested 800.00 more but I did not send it. she claim to buy airline ticket and visa the first time then she said that the custome needed to have $50 a day for her to show them before she got on plain that is where the 1,600.00 went. then she claims that the police got her for trying to smuggle red roe out of the country, she claims that she paid lawyer to get her out of trouble and hotel and food then she requested more 800.00 more because she spent money on the lawyer she needed to show she says the costums the whole 1,500.00 before she can fly to me. the final chapter is not done yet . thank you for your time, Robert N.
Letters:
Dear Robert! I find my soul mate (my future husband whom I will love with all my heart and soul), my love is not be confined by the borders of countries. My greatest desire for you, my beloved and IĎm ready to leave my life here and move to you. Without sharing these things with the one you love, life would be empty and lonely. I really fall in love with you, and you know, I canít image my life now without you and your love, your warm words and letters! I think about you every day and night canít wait our meeting! Each time that I read your letters, I find you more interesting, more loving and kind person, more and more! With every day I understand that we will be so happy together! Yesterday's evening I spent at home with my grandmother, we talked about ours with you relationships long time, and she has given me many advices, how correctly to build strong family. My grandfather has died very early, and unfortunately I almost do not remember him, because I was very small. My grandmother since that time didnít forgot about him, and tells to me, as they were happy together. I think she is right in many things, and I will follow her councils. In many respects she influences on me, and Iím really sure that love and care can create and keep family and warm relationships inside family between partners. I am so happy now, because you want to see me and I will make all for our meeting. I am ready to begin process of getting of the visa the nearest 2-3 days, all depends only on your opportunity to help me, all documents are available also, and it is necessary to give them to agency of travel only. I can stay with you1- 6 months. I am infinitely grateful to you for your understanding of my difficult situation. Iím regretting, that I cannot provide my trip to you by myself, and have been confused that is compelled to ask you about the help. I hope, that for you will not be too difficult to send me of money. At the agency they told me that the best way to send money is Western Union or Money Gram (www.moneygram.com). I visited the local office of WU and they gave me this information: Money transfer: amount Money amount should be send in words or figures. You should write the full name of the receiver and receiver's full address. You will need my address for this: 428031, Russia, Cheboksary, Lenina str, 14 build., 24 app. For Ekaterina Gordeeva Russia. I need the full name of the sender and full address (I will need it). It is also necessary to know MTCN (Money Transfer Control Number), it consists from 10 digits and Expected amount. Also you can send money through a site westernunion.com, but in this case your credit card will be necessary. Dear, I hope we will be able to manage with all this. Be sure, I will do everything for us. Hope to hear you very soon. Please say hello Sam and his wife, your mother. I want to meet them. I send you my warm kisses and wish to open my eyes on day in the morning and see you near with meÖ.Yours, Ekaterina.
My sweet love Robert!! How are you my honey man? believe that we will become closer in reality as soon as possible... Life is a miracle and our meeting too and we must try being together... I need you more and more and I dream about our meeting!!!!!!!!!!! Honey, you are so special for me!!! so special!!!!!!!!! I love you and it is unbearable to realize that we cannot be together now!!!!! I need just you!!!!!!!!!! You are my life!!!!!!!!!!!!! I'm so happy today, because I have so good news for you my love!!!! I got news from my lawyer; he said that I could travel to you now! I just should pay the fine, it is 240 dollars. As you know, I spent some money from that you sent me for customer, I tried to save them, but when I was in Moscow I paid for hotel (85 dollars per every night) and for meal. My lawyer is very good man, but off cause I paid him too, and as you see he took the money for good job. He asked about 300 dollars, but after he took just 230, I hope you are not angry to me for that expenses, I'm really sorry for that. Now I can travel to you, but have no enough money. I have 700 dollars that I save from your money, but as you know I should have 1500 dollars. I hope that it would be possible for us to have meeting. I know, may be it is difficult for you to pay for this, and if you say me "no" I would understand you, because I love you and want to be with you. I don't know what will you say when you would read this letter, but hope that we would b together!!!!!! I LOVE YOU WITH ALL MY HEART! Your baby Ekaterina.
Proof it was a scam. From: villagelady@inbox.ru, Sent: Monday, April 18, 2005 8:39 AM
Hello dear Michael! At first, I want to say to you, that I'm very glad to get answer from you. I am new person in the Internet, and I could not imagine myself, that my message to you will give result, and I'll get your letter so fast! Ok, my name is Ekaterina, I'm 25 years old, I won't begin to tell again to you all information, which was in my profile, I just want to remind you, that I'm from Russia, I was born in Russia, and I live there now. If it doesn't scare you off me, I'll be happy to continue our correspondence and I want to know more about you. I live in the nice Russian town. The name is Cheboksary. I saw your profile at the site, and I liked much. I wanted to write a letter to you. I wanted to get registered on the site, but unfortunately all my attempts was failed, when I tried to place profile from Russia, therefore I took another country. I want to ask you if you corresponded with women already? Have you ever been in Russia or may be contacted with Russian people? It's interesting. I finished Medicine College 5 years ago and work as nurse in the Central hospital. My work is hard, but when I see at the eyes of sick people gratitude, I every time think, that it was right choice, and I am not sad about it. I have no computer at home and every time I write you from the Internet caf?. I have one request to you; if you send me photos, please, try to do them smaller, ok? You know, I studied English at the college, but it is not perfect off cause, so, I should please you to excuse me for my mistakes. If I will have possibility, I would try to take some English lessons soon. You know, I write you this letter by myself, but sometimes I use special program for translation some words or sentence. You know, I'm really sorry, but I can't write you every day, so, please, don't be offended or worried if I would not write you one day ok? I will try to write you every day, but can't promise exactly, because this depends mostly on the amount of work that I have to do. I really hope, that I would get letter from you soon (if be honesty, I was not sure that I would have reply from you to my message, and I just wanted to check my e-mail and it was big surprise for me, thanks a lot). As I told you before, I'm really interested to know you better, so, please, tell me more about yourself, and if this is possible, send me some photos. I would like to see them, and you can see my photo attached too I can't send many photos in one letter, but I will send you another photo in the next letter too. I will be waiting your reply, with my best wishes, Ekaterina.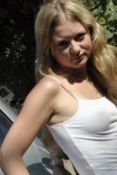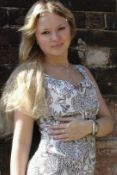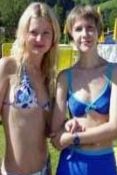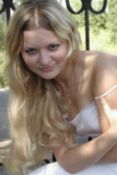 ---
Ekaterina Gulyanava (Ozersk, Kasli Russia)
Hi my name is brian, i am a single dad and i live in california. i am grateful that i have found your website and i got an email thru webdate.com from Ekaterina Gulyanava. I sent her 360.00 on March 21, 2005 thru western union. (see letter 1 below) Today, April 10, 2005 i sent her 700.00. (see letter 2) I first tried to send the money by credit card and western union declined the transaction stating that "Ekaterina Gulyanava" is on their list of know scammers. I didnt want to believe that my Ekaterina was the same one they were talking about! So I sent the money western union and after i decided to check the internet and i found your website. Before i gave her the western union tcn number i found the same passport photo and the same letter she sent to jim in phonex! i was able to call western union and reverse the money and i got my 700.00 back. sincerely, Brian Walker. i hope this email will help others from being scammed! Thanks to your website! http://www.womenrussia.com/
Letters:
Letter 1 - date: Mon, 21 Mar 2005 15:58:46 +0300, From: "Ekaterina" <flowerrr@doubleray.com>
My love Brian! Today I went to visas firm. I was told that my visa was ready at last,I was most happy the woman at that time. I also reserve tickets. The number of the flight on which I reserve the ticket, it would be on the April, 11 : 2:50 pm Depart Moscow (SVO) Aeroflot-Russian International Airlines 321 Arrive Los Angeles (LAX) 4:50 pm Nonstop flight My returning to Russia in 34 days, but I think information on it is not necessary for you.I reserve the cheapest ticket to Los Angeles and cost 939.86 American dollars. But I had no this money. Probably I not was in a similar situation, but I recently bought new TV. So I went to pawnshop and pawned silver and gold embellishments which I had from my mom. I with tears on eyes, pawned my jewelry which were unique memory of my mom, but all this for the sake of you. I got 190 USD But it is not enough for full cost of the ticket. I have paid in whole 580 USD. It was my last money.It is very difficult for me to tell you about it. But I have done everything I can. I paid visa, passport for travel abroad, payment for medical survey, etc.I have bought the ticket on a train up to Moscow. I paid a part of the ticket. But this money is not enough. I don't want to burden you. I want to reach you with my own money but unfortunately I have failed. Now I have to pay the remaining part. It is only 360 USD. I must pay this money before March, 23, Otherwise I will lose my money and reserve ticket. If you love me, and if you want to see me soon, please, send the money for the ticket before March, 23, morning. I understand that it is a difficult decision for you. Of course if you don't want you can not help me. It is bad but not fatal. I will lose my money and our meeting. I speak so because I am in despair and confusion. Now, when we are divided only with one step, I am afraid. I am afraid that you will not help, and all my diligence will be gone. I love you and I want to be with you. I have not calculated my forces. But together we are much stronger. It is much easier to go through difficulties and barrier together. I want to present you all my infinite love and fidelity. I did not want to ask you. I thought, that I can make all itself. The loneliness has made me strong. I have got used to live without the help, and to rely only on myself. I very seldom address to somebody for the help, but now I ask you to help me. I THINK, BOTH OF US WANT THIS MEETING, means also charges we should divide for two. I THINK IT FAIRLY. I have made a step forward. Make also you a step towards to me. I hope that has not offended you. I love you and I trust. I know, that you will not throw me now when there is only one step. My love is boundless to you. I am confident, your love to me too. The love is not measured in money, money it only a small problem for us now. Tell me Brian, can you help me? If you have an opportunity please help me. If you have really decided to send me of money. I have found out about the western union (It is company the engaged money transfer). Western Union has website, called www.westernunion.com. Probably it will help you with the greater information on it. the western union to Kasli city (It is the nearest city to me where I can use services
of the western union). You can send money to this address: KASLI, RUSSIAN FEDERATION 456830, CHELINDBANK, MARXA, 82 street. For Ekaterina Gulyanava. TO GET THE MONEY, I SHOULD TELL THE EMPLOYEE OF BANK :
1 your full name
2 your full address
3 exact amount money
4 confidential numbers (Money Transfer Control Number), which will be given to you, when you send the money. Without this information, I shall be not capable to receive money. Forever yours Ekaterina.
letter 2 - date: Sun, 10 Apr 2005 23:32:24 +0400, From: "Ekaterina" <flowerrr@doubleray.com>
Hi my Brian! I in Moscow, at the airport. I have arrived to Moscow and at once from railway station have gone to the airport. I have decided to have registration at once to not worry tomorrow. I have gone to a department of registration of tickets and the control of luggage. And I have one trouble. I have my visa and the air ticket. But it was insufficiently for visiting your country. The men from Airport Service has told me, that I should have extra money (not less than 700 USD) To be in territory of America. I have answered, that I haven't extra money, and it was the truth: when I've left my home I've had visa, air-ticket, the train-ticket and a little money(about 800 Russian rubles for a meal and other charges) They have explained me that extra money is necessary to convince the Government, that I'm a decent(right) girl, and when I will get on the American territory, I shall not become the tramp or the prostitute, and that I should have money for the hotel as any tourist. I have told them, that I really am tourist and I have shown them my tourist visa. But the man has smiled and has told me that he never saw tourists without money. These words have offended me very strongly. I have told them, that I will be met by my beloved man, and that I fly directly to him. I wanted to give them your phone number, but they have refused call to you. Unfortunately your phone number was for them not too convincing argument. He has told, that there can be something, for any reason you, cannot meet me. It can be, an automobile fuse, accident, breakage of the machine, or any accident. In any of these cases, I shall stay one in the another's country without money, and without anyone familiar. I shall be compelled, to beg or steal, or to be engaged in prostitution. I have been very much indignant and upset with these words. I swore at them, and spoke that not such girl. On what, he has answered me - all so speak, but it occurs, and is a lot of such cases. He has demanded from me to show him at least 700 American Dollars. And I have answered, that I have no such money. I was confused. I for a long time swore at them. But in any case I should pay 700 USD. When I shall have money, I will receive ticket on nearest flight in this day. Otherwise I will not get aboard the plane. But you should not worry, because I will get this money back, when I arrive to you. I shall not spend, any dollar. This sum is necessary for me, for crossing border. I cannot write much because I use the Internet of cafe. I should spend night in Moscow in a waiting room. It is much more terrible than I thought. Tomorrow I again will take advantage of services of Internet - cafe to receive your letter. My love Brian as soon as possible send me 700 USD. You may send me money using Western Union again. It is located not far from the Airport where I am. I am so frightened. I cannot be in Moscow for a long time, because I have no money for a meal and a for the night lodging. I only have slightly meal which I took from a house for my trip in a train. Now already evening. I should have money as soon as possible because I cannot be in Moscow for a long time. It is so terrible. But I try to keep calmness. Forever love, Ekaterina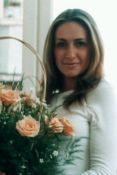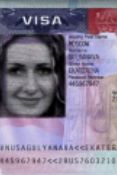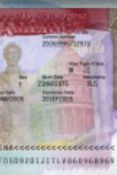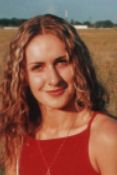 ---
Elena Koulikova (Novosibirsk, Russia)

Hello! Iím a German man and was scammed from an Elena Koulikova from Russia. Thank you from me and from other man for your good work. Elena wrote me to my e-mail address because of my advertisement in a newspaper. From her first E-Mail I was mistrust, but after some e-mail exchange I have send her later about 530 Euro with Western Union for booking a journey to meet us. But very shortly before our meeting she wrote me that she and her mother had become bad ill and must in a hospital. After some time she want a new meeting. Now I was very mistrust and of course I didnít send her no more money. I requested her soft to send me a copy from her pass and some others. She wrote me back that she would send me the copies. But still today I have never got a message from her. Ralf
Scammer details:
Surname: Elena
Name: Koulikova
E-Mail address: Lenina_2000@rambler.ru
Date of birth: 1. June 1981 (my be wrong)
City: Novosibirsk (my be wrong)
Country: Russia
Postal address: Str. Sovetskaya 11-75, Novosibirsk, 630099, (my be wrong)
Phone number: No phone at home
Letters:
Elenaís first mail to me:
Dear friend!!! I did find your announcement in newspaper and I very much have become interested in you and have decided to write to you. I will tell you about myself. My name is Elena. I am 23 years old, height 170, weight 53. I am girl enough clever. I have higher education. My speciality is book-keeper. Now I am working in library. I like to read books very much. I am intelligent, independent, honest, calm, carefull, kind, tender, sensitive with good sense of humour. I was never married, have no children, non-smoker, non-drinking, take no drugs. I am very domestic woman, I like home's cosy, tidy and decorate my flat, and very like cook. Best of all things I like cook, of course except one... ;-) I can cook a lot of meels and can do it very good. Espessially I like to cook meat, fish and pizza and of course every Russian meals. All my relatives and friends very like when I cooking dinner for them. I hope one day I will cook dinner for you! I am very romantic person. I very like nature, sea, mountains, flowers. I like sport, I do gimnastic two-three times a week and therefore I have good, beautiful and slim figure. Else I like to swim and go in basin, but I dream swim in the sea. I very like travel, but I have not possibility (because it is very expensive). I had hear many good and interesting things about your fantastic country, hospitable people, beautiful nature, romantic music, rich culture, and will be very happy to come to you in one day and to see your country together with you. I live in city Novosibirsk. It is the very poor and deserted city. The majority of the population are very poor, and most part of the man's population drinkins alkohol very much. I do not like to live in this place, but I have no an opportunity to change a residence. Region in which I live is most cold place in Russia. We have very short summer and very severe winters. Frosts is constant during all winter -40 - 50 degrees. It is usual temperature for our region. We have a lot of snows and the snow lays at us till June. In an apartment in the winter it is very cold as there is no heating. Very heavy life. All winter we go in an apartment in very much warm clothes, boots and cap. I very much do not like it. As I very much like warmth, flowers, beautiful nature. I too like animals. In my flat live cat. I am interesting in music, movies. I very good dance ( if we will meet I will dance for you)! And one more problem. I do not have home telephone number. But to the large happiness at my work we have one computer and we have an exit in the Internet, so we can correspond with you on electronic mail. I hope that you too can use the Internet. I with the large impatience shall wait for news from you. I want to meet a good, honest man and have long, strong and happy relationship and possible happy family. I don't like feminism. My opinion - woman must respect and obey husbend. I dream about it. I want to have relationship full of love, understanding and respect. I send you my photo. I hope you will like it! If you are interesting in me, please send me your answer to: Lenina_2000@rambler.ru. I am really very interesting in you. I hope I am woman what you need. Give me chance and you will be very happy with me. I know little German, so if you wish you can write in German. Your Elena.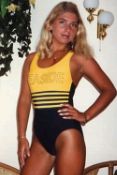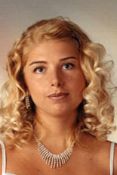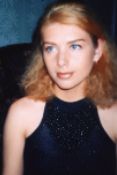 ---
Irina Tsaregorotseva (Kokorevo, Russia)
I am a single father 40 yr old, white, American, I work in plastics, I was contacted by Irina through yahoo personals,, the original letter came from another yahoo personal that had no photo but it had Brookston, MI. as a place of residence. Then came the letters from Russia. My contact only lasted about 4 weeks she (they) said that she was about to change jobs and had time for a vacation and would like to come to the United States and meet me to see if there was any future for us,, i also knew at the time she was writing to my brother about wanting to marry him,, she hadn't asked me for money yet,, but said that she had her plane tickets and sent me a copy of her visa, which I ran through the embassy in Moscow, and it came back as a fake, that was yesterday 4/19/05,, today they stepped up the pressure on my brother to hurry with the money. as of 4/20/05 this con is still running, I don't know how to attach the letters I received to this letter,, but here are a few of the photos they used and the visa.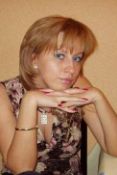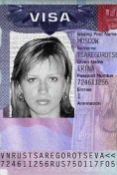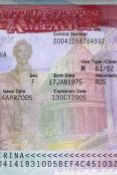 ---
Katya (Ekaterina) POLEVSCHICOVA (Russia)

Hi there. I am a divorced man in my early 40's living in Los Angeles Ca. I was first contacted by Katya in early March from Yahoo personals. Here first few e-mails were nice and I responded. But after the third I got a little suspicious so I googled, on-line dating scams and your website was the first hit! So anyway I kept corresponding with her and, just like the others, she never really answered any of my questions directly. I know it was only a matter of time before she told me of her un-dying love for me and the fact that she was going to come and visit me. So in the e-mail I am posting she talks about the fact that she has here tickets and her visa, which is dated 04/19 and has the Lincoln Memorial as you state the real one's have. But she cannot leave the country without the sum of $1500 and could I send it to her and she will give it right back to me when she arrives. Again she cannot live without me and it is our destiny to be with me. A couple of interesting notes- in her last letter it looks like a true form letter, my name and the city I live in are in different font's. Also this letter is in all caps as opposed to her other one's which were typed more correctly. Also I did give her my cell number, she called me a few weeks ago and talked just for a few minutes, and when the call came in the number was private. But then she called me on Monday, and the call was from area code 847- which is located in NE Illinois. Maybe some one sent her a pre-paid phone and that is what she used? I tried to call the number back and all I got was a busy signal. Bottom line I gave her no money so guy's BE CAREFUL!!!!!!!!! You have a fantastic web site and really do a great service, many thanks.
Letters:
GREETINGS MY DEAR Glenn. I ASK YOU READ MY LETTER Glenn I COULD RECEIVE THE VISA. I SHALL GIVE YOU THE COPY OF THE VISA. ALSO I LOOKED THE SCHEDULE OF FLIGHTS. PLANES FLY El Segundo Ca EVERY DAY. I CAN TAKE THE TICKET FOR ANY DAY. ALSO THE TICKET FOR ME WILL BE AT A DISCOUNT. MY DEAR Glenn, NOW I WANT TO TELL ABOUT MY PROBLEM. APPEARED WHAT TO ARRIVE IN THE USA NOT SO SIMPLY. IN THE BEGINNING I HAD TO PAY MEDICAL INSURANCE. IT COSTED TO ME 250 $ US DOLLAR. IT IS NECESSARY FOR THAT ME TREATED IN THE USA. ALSO I SHOULD HAVE 1500 $ US DOLLAR CASH WITH MYSELF. THIS MONEY IS PROVED TO EMBASSY BY THE USA, THAT I SHALL NOT BE WITHOUT MONEY IN YOUR COUNTRY. I DID NOT KNOW ABOUT IT. Glenn UNIQUE GOOD NEWS THAT THIS MONEY WILL NOT BE SPENT. I SHALL COME WITH THIS MONEY IN THE USA. MY DEAR I DO NOT HAVE 1500 $ US DOLLAR. I ASK YOU THE HELP TO ME. IN MY VISA IT IS NOT TOLD. THAT I GO TO YOU. ON ALL PAPERS I THE SIMPLE TOURIST. AND CONSEQUENTLY IS OBLIGED TO HAVE MONEY WITH ITSELF. MY DEAR I SHALL GIVE YOU THIS MONEY. I SHALL NOT SPEND THEM. Glenn I LOVE YOU. YOU MY DREAM I WANT TO YOU. OUR MEETING IS OUR DESTINY. I ASK YOU TO HELP ME. I WENT TO BANK AND TO ME HAVE TOLD. THAT THE UNIQUE WAY TO HELP ME IS THE WESTERN UNION. TO ME HAVE TOLD, THAT IT IS FAST AND RELIABLE. TO ME HAVE TOLD, THAT YOU CAN SEND MONEY FOR THE NAME: EKATERINA. SURNAME POLEVSCHICOVA. THE COUNTRY RUSSIA. Glenn I VERY STRONGLY LOVE YOU. ALSO I WANT TO YOU. I ASK YOU TO HELP. EXCEPT FOR YOU I COULD NOT BE HELPED. I LOVE YOU, REMEMBER I SHALL GIVE YOU THIS MONEY. YOU MY DREAM, MY PRINCE. Glenn I LOVE YOU. I ASK THE HELP TO ME. I SHALL BE IN INTERNET - CAFE. I SHALL WAIT FOR YOUR LETTER. IT IS A PITY TO ME, THAT I CAN NOT CALL YOU NOW. YOURS KATYA.
P.S. NOW I DO NOT SEE THE LIFE WITHOUT YOU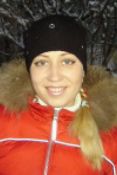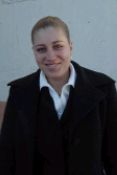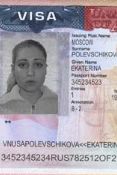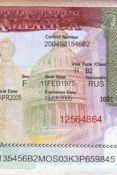 ---
To send your own story, please click here
Click here to support Black List
READ ALSO: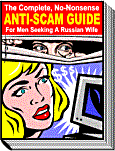 Met a Russian woman over the Internet?
Thinking about finding a Russian wife?
Russian woman wrote to you? Don't move any further until you read The Complete, No-Nonsense ANTI-SCAM GUIDE For Men Seeking A Russian Wife. Too many men were caught up in a scam and lost great deal of money - want to be one of them? Ensure your safety and peace of mind - read the ANTI-SCAM GUIDE.




Scam-free search - GUARANTEED! - Looking for somebody truly special but have had it with scammers and scam agencies? Let professionals to do the job for you.

The Universal Crib On Finding A Russian Wife - the most compressed, step-by-step guidance on finding, courting and marrying a Russian woman.
Dating Scams - The real picture of international introduction industry
Reliable Dating Services - where to look for a Russian wife
The shocking truth about Russian Brides - E-book by Marina Smiley. Find out things about Russian brides that marriage agencies will never tell you.
Why Russian Women? - If you decided to find yourself a Russian wife, you would be inundated with questions of the type "Why Russian Women?" from everybody you cared to share your idea with. Surprisingly, every Russian woman you are writing to will ask the same question: "Why do you want to find a wife in Russia?" After a while, you might start questioning your own sanity in doing the thing which everybody, including your dates in this Internet rendezvous, consider strange enough to request explanations. Here you will find some ready-to-use answers for your family, friends and Russian women you are writing to.
Cheap Russian Translations - Russian-English/English-Russian translation: fast and comprehensive. You are not sure she understands what you mean? Translate your letter to Russian! Reasonable rates and highest quality.
---

JUST RELEASED! New E-book by Elena Petrova:
"How To Find And Marry A Girl Like Me"
Comment from the reader:
"This may well turn out to be the best purchase I have made... I hope not too many of my competitors find this book!"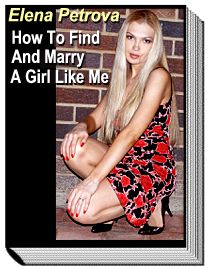 Discover how to find, court and finally marry a beautiful Russian woman!
This is the only book written by a beautiful Russian woman married to a western man - for more than 5 years! - and who is also the owner of a highly successful Internet dating agency.
Find out once and forever what Russian women are really looking for, why they are looking for it and how you can give them exactly what they want!
Get responses on your letters to beautiful Russian women - 9 out of 10, GUARANTEED!
With "How To Find And Marry A Girl Like Me" you'll learn knock-out techniques that will instantly boost your success rate in dating Russian women - online and in real life. You will have more beautiful girls that want to be with you than you can handle!
And not just ordinary girls! They will be beautiful, intelligent, but most of all - honest and sincere! You will be the one to take your pick!
STOP wasting your time and money in search for a Russian wife... Get it done - painlessly, easily, and certainly! Moreover, have lots of fun along the way!
Yes, you too can marry a girl like the one on the picture... Click here!
---
New e-book by Marina Smiley (the author of famous "The shocking truth about Russian brides"):

"Sex and Love With Russian Women"

Discover where so many guys fall short when visit their girlfriends in Russia;

Learn how you can dramatically improve your success with Russian women and win when others fail.

Most intimate questions answered by a Russian woman - Medical Doctor.
---
Comments, suggestions? We want to hear from you!
Click here to Contact us
Seek a reliable Russian Dating Agency? Why not check www.elenasmodels.com - RECOMMENDED
---