Elena Kashkova (Astrakhan, Russia)
Elena Kashkova, Astrakhan, Russia, 28 years old, born September 30, 1976, email lenchik987@yandex.ru

I'm 38 years old, single (never married), computer programmer. Elena contacted me through luckylovers.net. We corresponded for about six weeks from the last week of November 2004 through about the first week of January 2005. Our first few letters to each other were the normal, usual, get to know each other stuff. She started hinting about money in her fourth letter when she said she had use the Internet Cafe because she couldn't afford a computer or Internet access. In her fifth letter she said she wanted to call me at home but couldn't because she couldn't afford a phone. In her 6th letter she talked about love and by her 10th
letter she declared her love for me and said she wanted to meet me. By then I knew she was a scammer because I saw some of her photos on other antiscam
sites. However, I decided to continue to play along just to see how far she would go. In her 11th letter she asked for money. I was given the option of sending
either $342 for a two-month visa or $587 for a six-month visa. Her 12th letter included instructions on how to send money through MoneyGram, and in her
13th letter she wanted the money transfer control number, but there wasn't one since I never sent her any money. I responded to her last email with a nasty
note and I haven't heard from her since. I've included her 1st, 10th, 11th, 12th, & 13th letters.

Michael

Letters:

Letter #1
Saturday, November 27, 2004

Hello,
I have seen your profile on luckylovers.net. I very like your profile. I the attractive girl, the blonde. I want to find the person with whom I want to be my
stayed life. If you want to develop our acquaintance, pls, write to me: lenchik987@yandex.ru I shall inform about myself more and I shall send my photo, in my next letters. I shall wait your letter.
Elena


Letter #10
Monday, December 20, 2004

Hello my love, my sweetheart Michael Since the first lines of the letter I want to inform you that I love you very much, I want that you knew it and nothing in this world can not resist to this feeling, my love to you grows every day with each
minute I understand that you the most remarkable person which are on the ground. I want to speak it you constantly I want to be with you now. Yesterday I saw dream, it was so beautiful that I want to tell it to you. We were together only you and I, it was on seacoast, our hands was together and when you touched
me it was so real, I think that it happen ever, well I hope for it... We simply talked about that that we not could tell each other earlier that it is impossible
write in the letter we could to look against each other and nothing could prevent us, you have told me that you love me so gently and at this moment it seemed to me that you speak me good-bye I has become sad I did not want that we have left, and after that I at once have woken up, I so would like, that this
dream proceeded eternally, I have closed eyes and wanted to have a sleep a little more, but at this moment have rung alarm clock, time has come to go for
work. It is a pity that it only the dream... I have told about it to mum and she have told that if you want that this dream proceeded eternally it is not necessary to go to bed necessary to do something for this purpose, I think that my mum of the right, it is impossible to be on such distance if there are such strong feelings, I want to meet you, I want that we could tell each other about love looking in eyes, I love you my love Michael! You want that we have met? Write to me about it necessarily. I send you an air kiss, it necessarily will arrive to
you through thousand kilometers and you will feel it at yourselves on lips, you will feel it when will go from a house or will go to bed, my love will be with
you because the love does not know borders or time, she gently will cover you a blanket when you will sleep and will help you if that will be difficult for you, if you need me think of me and I shall feel it, I love you very much! bye my sweetheart
your for ever Elena

Letter #11
Thursday, December 23, 2004

Good day my sweetheart Michael!
I hope that your day really was good, I constantly thought of you, ideas about you did not leave me for one second, it strange, I read your letter not so long
ago, but I have already had time to become miss, I think that you miss about me also, but I can inform you that probably very soon we shall not miss, because we shall be together, I have very good news and I would like to tell to you about it. I wanted to inform you these news earlier, but for me it was very
important to know your opinion, when I have read your letter I have understood that you want, that dreams became a reality and that we have met also strongly as I want it. After words of my mum I have seriously reflected on our meeting, I did not find to myself a place, I have decided to go in travel agency and to find out that it is necessary to do. To me have told that I can arrive to you under the visa of the bride, this visa will allow me to be with you during 90 days and we
can marry in the future if we shall want it, but I can not receive this visa, because for it is necessary to present the proof of that that we met earlier for
example a photo where we together. I have told that we did not meet, and to me have advised to make the tourist visa and to arrive to you on some time, to me
have told that preparation and registration of all documents borrows approximately 2 weeks, we can meet in two weeks, it is possible to receive the tourist visa for the term of from 2 to 6 months, we can be together a half of year!!! To me have informed, what documents are necessary that begin this process, I can receive it and begin registration of the visa. What you think of it? These are good news? The truth, I have a not good news also, it is necessary to pay 342 dollars if to make the visa for 2 months with you and 6 months
will be much more expensive it 587 dollars, I not have so a lot of money, it difficultly for me is a pity that I not have 587 dollars, I can not pay so many
money. I asked the help the parents and at relatives also, but they can not help me, my love it very a shame to me to ask the help you but I do not see other
exit, you can help me with it? It will be certainly better if I shall arrive to you for ever, but even 2 months it is wonderful my love Michael! We can be together so
much how many we shall want and to us the computer will be not necessary for dialogue and I can embrace you and tell you as strongly I love you, the most
important that we shall be together my sweetheart Michael!!! When I spoke with my parents I have thought as you can help me, you in other country. My love
Michael, today I has thought why the god has not made so that we lived in the neighbour houses? We could be together at once, but then I have understood that we could be happy, god sends us tests, he has sent us test in distance, us it is necessary to sustain it, he helps us to feel our love when we far apart, I thank the god that he has helped us to meet on the Internet, I shall pray, that he helped us to meet, I love you mine sweetheart Michael. I want to be with you, I love you Your for ever Elena


Letter #12
Thursday, December 30, 2004

Hello my love Michael,
Today I again went to agency of the visa, I have specified, that the visa to 6 months of my come in your country really costs 586 $ (american dollars). To
me have told, that this cost includes all necessary documents that I could arrive without problems to you (inquiries from militia, from hospital and other necessary documents), therefore it costs expensive. Also I have asked in agency of the visa as it is better to send money from other country. To me have
told, that more reliable, fast and cheap way of transfer of money from other country - system of remittances MoneyGram. I have found out, that in my
city Sviaz bank has system of remittances MoneyGram. The manager of bank has told me, that this system works reliably and quickly. Money it achieve me if you will send me it, in some minutes. Probably, the address of bank in my city is necessary for you:

SVIAZ BANK
4 ZHELYABOVA STR
ASTRAKHAN,
RUSSIAN FEDERATION
414000

Also the manager of bank has told me that I could receive money if you will send, it is necessary for me to name your full home address and control number of a remittance (8 symbols). Also my full home address is necessary for you:

Russia, Astrakhan,
414000
Street. Lenina, 20,
apartments 4
NAME: Elena
SURNAME: Kashkova

I can not believe, that we shall together soon. Earlier I only could dream of it to see you really. But, now, I believe, that our dreams soon to be executed and we shall be together always. Sorry, I have overlooked to tell you, that today in the
Internet of cafe to me have told, that the Internet of cafe will not work some time because there will be holidays. Therefore I can not write to you my letters
some days. I shall miss your fine letters. But I believe, that we shall soon together. We can give each other our strong embraces and sweet kisses. I wait
with mpatience of the moment of our first meeting. I love you, I love you very much. Your love Elena forever


Letter #13
Wednesday, January 05, 2005

Hello my beloved Michael,
I am madly glad to receive your letter. I am glad, that we shall together soon. You ask, what when I shall arrive to you, we shall have sex? I think, that
it is very personal question. When I shall arrive to you, you at once will find out about it, ok? I want to make for you a surprise. I hope, that you will be pleased from it. You speak, what have sent me 587 $, using system of remittances MoneyGram? I wrote to you earlier that I could receive money which you have sent to me, I should name your full home address and control number of a remittance. But you have not informed me it. Therefore I could not receive this
money. I with impatience wait for the moment of our first meeting. I love you more than all my life. I hope, that in the beginning of new year we shall be
together. I love you, I love you, I love you. I shall wait your letter with impatience.
Your love Elena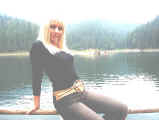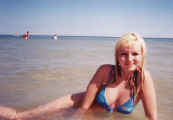 ---
Irina Galkina (Sokur, Russia)

im a single 62 year old white american truck driver i was contacted at yahoo by this girl 11/12/04 and the last i hurd from her was on 1/14/05 she stated out by
telling about her life in russia but it turned real fast into love and wanting to come to me in america she didnt take long asking for money for tickets to come like a dummie i sent her by western union $3220.00 on 4 different times. one week after her last letter i was looking around and found this site,russian women on black list low and behold she is listed under several names with some of the same letters she sent me,and some of the same pictures i have!!! i hope others can lurn from my mistake!! watch out for her shes a very good scammer!!!

Dale




---
Irina Kondrateva (Kazan, Russia)


Hi. I am 48 year old single man living Victoria BC Canada. I am gainfully
employed not poor, but certainly not rich. I am Italian and believe in
particular family traditions and looked over the internet for possible
others. I would never have selected someone as young as 29, although I've
written to a few 30+range. However, This person wrote to me as another fellow has noted on your site through yahoo personals but her email address was re-directed to: irinaaa@bk.ru

I have visited your site before but am not a suspicious person by nature,
and was shocked to read this person's account how this Irina (alias many
names) wrote to him. The letters were the same except for his name
substituted for mine it seemed. lol

There was no mention of money until about the 14 letter between us. The
warnings signs were their however, I became pre-occupied it seemed yet
couldn't figure out why she never answered specific questions (?) I raised
such as: her need to have in place a cellphone or phone at parents home so
she can contact them over here, to have family have computer and so on.
Letters were mainly "I LOVE YOU" over and over lol.

I did not send her money as she requested for visa & passport in 13th
letter. I wrote letter asking her it seemed strange to me that you (irina)
has no money for visa & passport, and what good are these if you have no
money for airline ticket? is she going to swim the atlantic ocean? or is
her country giving her free ticket to visit? what? Her following letter
never asked these questions, other than the fact she needed money for visa
and if we are truly going to be together I have to send to that particular
bank with this name she gave me Irina Kondrateva via Western Union.

I've enclosed the 1st letter and two most recent letters, detailing the
request for money. I've also enclosed pictures that differ from posted in
your site. Does this report confirming other reports of this one individual
go unpunished, and they change email addresses. Do these inidividuals, (not
associated with pictures they send us) ever get prosecuted? The hours I've
spent writing and feeling this is true, like so many others can't imagine
how many being scammed or scammed out of money, seems unbelievable!
yours sincerely

Philip

Letters:

LETTER 1:

Hi, Philip!
How are you? Probably, if you have guessed, this is Irina :) I'm very glad to get your answer, Philip! First of all, please let me apologize for the delay in my response to you, Philip, but I was busy in last time. I'm happy so much that you
have written me, believe me, Philip! Also, I'm hoping that my e-mail was so big surprise for you too, really? But most important, I would like to say to you that I have decided to write you through the Internet thanking to my best girlfriend Natasha. My girlfriend Natasha have met a good man through the Internet from Germany, Berlin City, by the the Internet too. Her boyfriend is Frank. Natasha and Frank are very happy together! I see that they are happy so much together, and I have decided to find a man from other country too, as Natasha did it :)
Possible, you can ask me, why I didn't find a russian man? I will be very serious, I will answer to you, that I had a boyfriend from Russia from my City, I loved him very much, but he has thrown me in last time. He found an other girl, as I have understood. Also I have seen that he liked to drink an alcohol very very much, as many men in Russia do it, may be you know about it. I don't like this when men like to drink so much as my last boyfriend did it! I am non-drinking and non-smoking girl! Simply, I don't have a harmful habits! Also I want to say that on the words of my girlfriend Natasha, the men from other countries, especially from Germany and Canada, are very good, and they can to appreciate and to respect women as considerable men too. It's the opinion of Natasha, and I want to agree with Natasha completely. Natasha has chosen her boyfriend Frank from Germany because she know German language a little. I don't speak German language, I can speak and write English language, and I have decided to find the man from Canada and I have decided to write you, Philip. Well, Philip, let me to tell to you about me more... As I said you
earlier, I'm 29 years old, my growth 5 ' 6, and I weigh about 57 kg, I am "Scorpion" on Zodiac, I was born on November, 20, 1974 :) And when you
was born? What's an exact date of your Happy Birthday? Tell me, ok? I'm White Russian girl on nationality. On religion, I'm Christian (Russian Ortodox), and I believe in God Jesus. I have never been married and I don't have any kids, I am a single girl. I'm a sensitive, a kind-hearted, a thoughtful and easily amused. On opinion of my close friends and relatives, I'm a kind, jolly, clever and intelligent, purposeful, sociable. About my City where am I live? :) I would like to tell to you that I live in Kazan City here in Russia. Kazan is situated around
1,000 kilometers from our Russian Capital Moscow City. The time zone of Kazan is GMT+6. Our City Kazan is one of the beautiful cities of Russia, I like my wonderful City very much. There are many beautiful streets, squares and other sights in our city. But it's so cold here, the frosts force the people to go on the streets in the warm clothes, and what about your weather? Is it for cold or warmly? Most of all I want to say to you that my favorite season is the summer! I like when the sun shine on the streets, it are many votes of birds, it's romantically so much. And do you like summer? :) Also I would like to tell to you about my education. I have studied in a Kazan Polytechnical University. I have ended the university in 1996. Also I want to say to you that I have learned the English Language when I have studied in the university, I can speak English
without any problems, I think so... But I can see that I'm making many
orthographic mistakes, I think so, I hope that you'll can to understand my English without any problems? Really, Philip? Please, tell me about this in your next e-mails, ok? Also I would like to tell to you that after the finishing of the university, I have gotten a diploma of a speciality "The Book Keeping And Audit". But unfortunately I didn't need my education yet, because here in Russia, as in many other countries, it's very difficult to find a good job on
a good speciality. Now I'm working as a waiter in the bar. I like to work here in our bar, and our visitors are a good clients. Also I want to say to you, that I have an access to Internet by the computer which is situated in an cabinet of our boss here in our bar, because I don't have a computer in my home, and I have asked the sanction at our director for my using of the Internet, and he permitted me to use the computer in a free time from my job. Wowww, I have written so much! I didn't think that I can to write about myself so much, really. Probably, I'm finishing my e-mail to you. Philip, I'll be grateful so much, if you'll write me about yourself so much, as I did it. I would like, if you'll tell me, for example, about your family, is your family large? About your city where are you living, I have never been in other countries and in Canada too, and I'll be glad to know about your country. Ok, let me to finish my e-mail, I hope to see your answer soon! I'm attaching my photo, I hope you will find my photo good. Ok, good bye, Philip, hoping to see your message soon! Take care,
Sincerely, Your new russian friend,
Irina.


LETTER 13

Good afternoon mine love Philip

In your letter I have seen a lot of your love to me! I very much appreciate it!
But you would know, how hardly to me to write this letter. I today called in the Canadian embassy in Moscow and learned there how I can arrive to you, to me
there gave such answer, that the best variant of arrival to you it will be registration of visa B-2, its validity of 90 days from the date of arrival in Canada, and registration in very short term, only one or two days, but I am very strong frustration when I have learned its price, a total cost of the visa of 390 American dollars, the visa costs only 65 dollars, but plus to this it is necessary to pay 150 dollars on consular gathering and as on medical insurance and all this together makes about 390 dollars when to me have told this price, at me on cheeks
flew tears... I explained them, that Philip, he is that person without which I I can not to live, and I very much would like it to see, they have answered me, that anything do they may not, all of them understand, but rules are rules, on another in any way it is impossible, but they have told me, that I might ask this money to the visa for you, they me have told, that loving person should pay for
the loved, I in him has told, that it slightly is not polite, but they to me have explained, that all of you will understand, I very much hope for your understanding. In embassy to me have told, that it will be the best to send me money through system of translations Western Union, it is very reliable system of remittances and she is in each bank that I have received them, I should inform you the address of bank in which I of them to receive, and you should inform me of 10 figures of a remittance. I have learned the address of the bank nearest to me, the address: Russia, Kazan, AkBars Bank Kremlevskaya,
8, for name Kondrateva Irina, please, send to me money today, I really do not present the further life without you! And I ask you, do not take offence at my request, to me so have told, that you should understand it. But as soon as I to you to arrive, I shall be arranged to work and necessarily return your money, it
will be for me a point of honour, I hope, that you understand me. Very much I wait from you the answer and as I wait for your translation, you are necessary for me! You mine LOVE!
Your eternal love Irina.

I LOVE YOU!!!!!


LETTER 14

Hi my love, you do not represent as I is glad to receive from you the letter. I every day dream of our meeting, but all this dreams. I am very much grieved. Hector, I love you!!!!! My love to you does not know borders. Please help me to buy the visa that I could arrive to you. I so to want to be your lady and yours princess in life. I so strongly to miss on you, my love, that I to not represent life without you. Today I to go on the exhibition French the artist. I to see there a
picture where the girl kiss with the man. I long to stand and look on this picture and to present us with you. I to close eyes and to present, that we to be on a coast the river only two. The breeze blows, the years sun, water in the river very quiet shines. The herb easily shakes and the cane rustles. We sit two on a coast the river and we are happy. You to hold me in the hands and to us so it is good, that more than nothing it is necessary to us also we are ready to sit
so all life. Then we to lay in a herb and long long kiss. Ours kiss to dement us and we may not constrain our desires and we to engage love. I was so am excited my ideas, that I might not look a picture any more and I at once to write to you. It is very a pity to me, that it only my dreams. I to want to be with you and to carry out them. You to want it? You to want to see me? I love you also I can not without you. I very much to ask you, that we to be together fast. I am very strong to want to be with you. I to trust, that you to want me and to make
everything that we to be together. I shall wait your letter, my love. I love you my Prince. 10000 kisses from me
your wife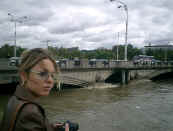 ---
Marina Parhomenko (Tambov, Russia)

Hello all and thank the good Lord for this site! I am 30 years old and my name is Jesse. I am a single male from Manitoba, Canada and I am in the middle of "Marina" trying to scam me. She also goes by the name Vaselina and her address is vaselinka2@yandex.ru. She found me via Metrodate.com. I received about the 10th e-mail from her yesterday, finally asking for the money to pay for her visa. I was not to sure about this and thankfully my ex-girlfriend is a travel agent so I called her up to ask her some questions. She said this has "scam" written all over it. I didn't want to believe her as Marina sounded so sincere in all of her letters. But then I started thinking of how fast she was "falling in love" with me. Well, I took some time out to pray then had a nap in the evening for about an hour. I awoke from some kind of crazy nightmare that I can't quite remember. I took it as a sign to start doing some more research. I had given her my phone number but she has yet to call me. I started out trying to find some information about her online when I came across this site. I then picked the first "Marina" name that I saw and low and behold there were the exact same lines written in the letter I was reading to the ones that my Marina wrote to me. If you look at http://www.womenrussia.com/blackpage299.htm#firsova you will find some of the exact words written to me in the latest letter I received yesterday. I just thought "oh wow!!" how lucky am I that I came across this site. I was almost going to send this girl the 300 USD that she was asking for her visa. Thank you God!! And thank all of you who have made this blacklist site possible. Well now I am going to have a little fun with this girl and play with her for awhile. I will see how long I can string her along. Here are some of her letters and the two pictures I have of her.

Letters:

Letter #1 January 4/2005

Hello Jesse!!! At first I want to thank you, that you have found time and written me a letter. I do not know what to begin with to tell you about myself. OK, I will try to begin. I want to tell to you that Vaselina is my pseudonym. My present name Marina. My friends also sometimes name me Vaselina. The name Marina has taken place name Vaselina (was transformed) from ancient. I am 29 years old. My birthday is on the 30th of June. My height is 170 sm. My weight is 54 kg. I live in Russia in city the Tambov. It in 450 kilometers to the south from Moscow. It is enough far from Moscow but I think that I live in not bad place. I began to get education in the secondary school. After I finished it I entered the University. I work with high school. I am the teacher of physical training. As for my hobby I like to see films. My favourite film is Titanic. Then I like to listen music. I prefer to listen to classical music. I like to be in good company and I like to live with open heart and with good mood by life. I like to love and love to be loved by people. I love to live!!! I like to have fun and I hope that you are the same. I love romantice... It is the best thing that people invented....I have never been married before and have no children but my desire is to have one or two some day! I do not smoke and drink a little on holidays as may be New Year or my birthday. So if you are intersted I hope to find a letter for me in this e-mail. I'll wait very much. You may feel free ask what you want - I'll try to answer for any of them. I cannot communicate through MSN, I write to you from Internet - cafe and for me it is expensive. I hope for your understanding. Bye! Bye! Marina.


Letter #6 January 24/2005

Good health to you my dear friend Jesse! I know - this sound a little strange for you but this is literal translation of famous greeting in Russian. I want only to say that I'm very excited to find a letter for me with your great warm words! It takes to me a great pleasure to read your letters and to know that someone far away waits for my letters too. I feel happy to find news from you my dear friend! With each letter between us I feel that feeling between us is growing and becoming stronger. It is very strange to understand the fact that two people can feel closer without even ever meeting but it is really so!!! It makes a good mood and you are waiting for something you can even describe... But what am I?.. I feel that I have a great desire to come to you to see you in reality some day. It may sound a little crazy but I really would love to meet you some day, to say you "Hello" in person, to shake your hand. It should be so romantic meeting!!! But from another side of the world it seems to be crazy dream only - you see - we live so far apart that it makes me unhappy that such a usual girl as me have no chance to move there where she want as easy as it is possible in fantasies... I hope this letter doesn't bother you - I have a not very great mood. According to this I want to tell you about my love from far youth. I wanted to tell this much time before but I was a little confused and didn't feel enough trusting - it is very personal for me... He was a boy of my age. His name is Nikolay. I loved him
so... so... But our love story finished very sad. He exchanged me for the career. I know it sounds very sad but it was the greatest heart wound in my life from my early childhood. He has left for Europe and lives now there. I suffered so much. We were meeting for almost three years but he drop as... I can't recall this without tears. I almost forgot him. It happened a five years ago and now I found you in so far!!! I hope that you are not bored with my stories? It seemed to me that I feel for you growing feelings. What is it - I don't know. I think that the time will show!!! But you can't deny the fact that our hearts becoming closer. I hope that I don't make a mistake thinking this. I really feel something new in my soul! I'll finish now. I spent too much time already at the computer but for the final I'd love ask some questions. If you don't want you may not to answer them. Firstly I'd love to know about your first romantic love. Who was she? Was she beautiful? Why did you get apart? You can tell more to me about the women living in your country? I can't imagine them. It's really hard for simple Russian girl. Else I want you to tell me how do you feel about our future. Is there any chance for us to meet someday? That is all for today. Marina.


Letter #8 January 27/2005

Hi my love Jesse! How do I pleased to hear from you!!!! Your letters are really necessary to me to feel better every day of my life!!! I love you and expression of this fact is in my thoughts of you! It was a strange time I lived after my last letter to you. I was very excited in waiting of my next chance to read your words and answer for them... I wasn't sure for the reaction for my previous letter to you my love! In the same time I had a very serious conversation with my mum about the chance for me to go away from Russia. It was very ambiguous conversation. First time my mom said that it is dangerous and awful to go away from homeland to the man which you even don't know in the person! It was very difficult to convince her that you are very good man who will protect me and take care of me! My mum are very conservative but I'm sure that I'll convince her to trust you! I love you so much and can't wait for the moment we'll meet together in person! I want to change my life! It is so great to dream about going away from here to you! I want to be with you my dear! In my dreams I thought up a perfect evening that we will spend someday tet-a-tet with you my love! First of all. I would invite you over for dinner. I'm cooking. First I would you to shower me with my favorite flowers. Dining room table would be set with the best dishes, best flatware, bascily the best of everything because you deserve it. Two candles in the center of table they would be the color of red as the symbol of love. Classical music playing on the CD Player. Lights turn down low. We have a fireplace in living room totally brick. So fire would be crackling. So basiclly the setting would be good music, good food and good atmosphere. You would come over to my side of the table and ask me to dance. I take your hand hold you close as we would stay to the music. Holding one another passion stiring with-in. You look into my eyes I look deeply into yours trying to read each others
thoughts. We would dance for a while not to worried about the dinner. Just knowing we are together talking, spending time with one another becomes the event of the evening. Then after dancing we could sit next to the fire. Then maybe if the mood is right and all the signs are visible then maybe not you never know. We kiss for the first time. Hoping and wishing that the night will never end. New thoughts and emotions stir with in us. I place my hand on your cheek. As I looking longingly into your eyes. Sending a mental thought as you read my mind. Hoping you are thinking the same as I am. Then we may kiss some more. Filling the night with endless passion. Then we should go to the bedroom. And then... You can only imagine how wonderful night can we have together!!!!! Well what do you think? Sound good? Well there is more nights and days that could sound just as or more romantic. So I think we could make quite an interesting life together once the time has come. I hope I don't seem like I am pushing you or rushing you to think something your not ready for. My point is someday if things become more romantic between us that these things could be a possibility. This is dreams... But reality tells me that every dream can come true! I have learned a little about the visa and papers but it isn't all. I'll go tomorrow to know more and in my next letter I'll try send you all information about how can I get the visa to you. I'm so love you. I'm waiting for something that can change my life, that can make me the happiest woman in the world! I love you my dear! Your
Marina!


Letter #10 January 29/2005
(this one has many exact lines from a lot of others I read)

Hello my love Jesse! Hello my Angel !!! I have received your letter and I understand that I am only begin to live. At us with you still only begins. Now I find sense in life. I not represent any more life without you, my Angel! I love you, and I am ready to repeat these words again and again! Please, to not think poorly of me, simply it overflow my feelings. Today I talked to mum about us with you and about our future and that probably I soon leave in other country. You do not think that I solve it spontaneously, I very long think of it. I talked to mum and she is very happy for me she even bless me. It can is silly sounds, but today I represented our meeting. I think out very many interesting pictures. In the street there is a fine weather and you stand and wait for me in the airport and worry for my arrival. Then you approach to the plane, we look around And we search eyes each other in crowd, then with to become transfixed hearts we find each other and to rush into strong embraces. We stand having embraced, and all look at us. And for us as though nothing exist. Only you and I!!! It was a great day when I received the first letter from you I thank the God and I know that I found you and I love you. I am pleased with an opportunity to meet you soon, and I want it very much. I think you want it too, your letters was the ray of light in my life. At first I was not interested in moving to other country but I will do it because I found my love and it's YOU!!! We have firm in our city which makes the documents for people who want to leave the country. I asked about moving to your country and I got the answer that I need the visa, foreign passport and some other documents for registration. We have defined a type of the visa and it's type which allows to marry in the future but if it will be not realize I must return to my country after ninety days it's limit for visa. I asked about prices and was very surprised, first I ask about time of performance and they said that there is many people who wants to make documents and leave the country. But if I'll make the application now, and pay for it now, they will make all documents not more than six weeks, and if I'll not make the application, documents will be prepared not earlier than four or five months because there are many people who wants to do it. I was very much surprised with the prices of services. It cost 335 american dollars. It's make me little suppressed and disappointed I don't have so much now. I was make application but I must pay for it. I asked my mother about our savings she said that the money should not be a barrier between two people which love each other. I counted my sum and I found out that I have only about fifty dollars and my wages will be not soon. I asked my friends about helping me and they said that have not at the present moment. I asked the advice my mother and she said that maybe you can help me because you loves me. I asked her how he can help me, because he is far from me. My mother said that you can send the money through company which make this service. I asked about it, on my work and I know now, that exists reliable and fast company which makes remittances in world and it's Western Union. I remember that I saw advertising this company on tv. I take a directory book and found the address of it and it's not far from me. I went there and I asked them about service. They said that sender must go to the Western Union, give them information: the name and last name of receiver, country they make transfer and bring the ten digits secret code to sender. The receiver must know ten digits, also a surname, a name and the address. for receiving money. They say that the branches of it must be everywhere worldwide. Here is the information about me:
Russian Federation, city Tambov
Parhomenko Marina
I must know your full name,address. You must know that I decide to ask you about it because I love you and trust you very much. I decide to come to you because I feel this way and you are very necessary to me, I decided to come to the unfamiliar country and i never be outside my country. But I decided to do it because now you are part of my life and I trust you in all. I think you trust me too and love me too. You must inform me the closest airport to you I'll ask the help with ticket from my relatives. Please don't forget to tell me the closest airport. My love I need 300 dollars I think you will help me because we found our love and we want to meet closer. You must inform me ten digits and I can receive it. You must know we must hurry because I can receive the documents soon and if we lost the time it is necessary for a long time. Now it's very difficultly to receive the visa to your country, and it's fact, but if pay now I think I do it. I think about sense of money, and I'm very sad if this paper can prevent people to meet each other. In most cases the money play a main role in life but it's not right! I'm sure. And the quantity of money was and will not important to me always not aspired to material enrichment and don't search specially for rich male. I appreciate human qualities and relations and I love you Jesse!!! I love you all my heart, I want to be with you now... I want to be with you forever. If it's mutually we will be very happy in our life. I think you love me too and we will meet very soon. You are my love, my Angel. My heart is yours. I'm waiting good news from you, I hope everything will be all right and we will be together soon. Every day I think about our meeting, and I think it's real, we must use this
Chance of destiny. We shall decide together as for a long time I shall be at you. I LOVE YOU!!!!!!!! Your love Marina.



---
To send your own story, please click here
Click here to support Black List

READ ALSO: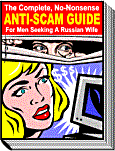 Met a Russian woman over the Internet?
Thinking about finding a Russian wife?
Russian woman wrote to you? Don't move any further until you read The Complete, No-Nonsense ANTI-SCAM GUIDE For Men Seeking A Russian Wife. Too many men were caught up in a scam and lost great deal of money - want to be one of them? Ensure your safety and peace of mind - read the ANTI-SCAM GUIDE.




Scam-free search - GUARANTEED! - Looking for somebody truly special but have had it with scammers and scam agencies? Let professionals to do the job for you.

The Universal Crib On Finding A Russian Wife - the most compressed, step-by-step guidance on finding, courting and marrying a Russian woman.
Dating Scams - The real picture of international introduction industry
Reliable Dating Services - where to look for a Russian wife
The shocking truth about Russian Brides - E-book by Marina Smiley. Find out things about Russian brides that marriage agencies will never tell you.
Why Russian Women? - If you decided to find yourself a Russian wife, you would be inundated with questions of the type "Why Russian Women?" from everybody you cared to share your idea with. Surprisingly, every Russian woman you are writing to will ask the same question: "Why do you want to find a wife in Russia?" After a while, you might start questioning your own sanity in doing the thing which everybody, including your dates in this Internet rendezvous, consider strange enough to request explanations. Here you will find some ready-to-use answers for your family, friends and Russian women you are writing to.
Cheap Russian Translations - Russian-English/English-Russian translation: fast and comprehensive. You are not sure she understands what you mean? Translate your letter to Russian! Reasonable rates and highest quality.
---

JUST RELEASED! New E-book by Elena Petrova:
"How To Find And Marry A Girl Like Me"
Comment from the reader:
"This may well turn out to be the best purchase I have made... I hope not too many of my competitors find this book!"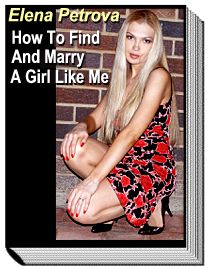 Discover how to find, court and finally marry a beautiful Russian woman!
This is the only book written by a beautiful Russian woman married to a western man - for more than 5 years! - and who is also the owner of a highly successful Internet dating agency.
Find out once and forever what Russian women are really looking for, why they are looking for it and how you can give them exactly what they want!
Get responses on your letters to beautiful Russian women - 9 out of 10, GUARANTEED!
With "How To Find And Marry A Girl Like Me" you'll learn knock-out techniques that will instantly boost your success rate in dating Russian women - online and in real life. You will have more beautiful girls that want to be with you than you can handle!
And not just ordinary girls! They will be beautiful, intelligent, but most of all - honest and sincere! You will be the one to take your pick!
STOP wasting your time and money in search for a Russian wife... Get it done - painlessly, easily, and certainly! Moreover, have lots of fun along the way!
Yes, you too can marry a girl like the one on the picture... Click here!
---
New e-book by Marina Smiley (the author of famous "The shocking truth about Russian brides"):

"Sex and Love With Russian Women"

Discover where so many guys fall short when visit their girlfriends in Russia;

Learn how you can dramatically improve your success with Russian women and win when others fail.

Most intimate questions answered by a Russian woman - Medical Doctor.
---
Comments, suggestions? We want to hear from you!
Click here to Contact us
Seek a reliable Russian Dating Agency? Why not check www.elenasmodels.com - RECOMMENDED
---