To send your own story, please click here
DISCLAIMER: This page is compiled from visitors' comments only. All messages posted tell about personal experiences of their authors, and not necessarily reflect the position of Russian Brides Cyber Guide
Dear Scam report,

I just thought I would forward this to you. Thanks to your site and Black list I was able to Identify a scam in its early stages. I sent the e-mail below in response to the information I found on your sight. I guess it does not qualify as a scam as she never asked for money, but I have forwarded my emails with her and they are almost identical to the ones I found on your sight and the pictures are.

Thank You for your valuable service, And I look forward to meeting a sincer women looking for love ....possible from Russia

Sincerely,
Mark A.
Sent 1/24/05

Dearest Elena,

Thank you for your beautiful and compasionate emails. I am a sincere man looking for sincere relationship. Like any person it is important to research and protect myself. After a quick search of your story I found the letters below on the internet site that has you listed as someone who is not honest.

I am sorry to find this. Thank you for the short lived happiness.If those pictures are of you...you are very beautiful. If you know of a wonderful women who is truely looking for love, I hope that you will introduce me to them but please tell them I will check out their stories, employment etc.... I wish you good luck in life, and your "Business"?

Best wishes
Mark A. Crutcher

A True Man and Honest Person
Elena Volkova (Cheboksary, Russia)
I am a widower, white American, 50 years old, Information Technology Manager. The correspondences with Elena Volkova started on November 23, 2004 from my profile on MatchDoctor.com and continued to this date, 21 December 2004. I was asked for $390 for VISA and $1272 for air fare. I sent the VISA money and then started to see inconsistencies in her story. She even called wanting the air fare so that she could come to me. I did not send the air fare and I have reported this incident to Western Union and the FBI. Elmer L. K.
Letters:
1st Message, From: Elenamiss, Date Sent: 7:06:10 PM, Tuesday, November 23, 2004 EST
Hi the new friend!!! I saw your announcement on a site in the Internet. There there were many good people. I do not know why I have written to you, probably something inside has prompted me to do it. I already during long time wanted to find to me directly people, but not from Russia. As in Russia very many bad people and are very difficult to find such person, which will serve me as a fine half. Simply me the girlfriend has advised me to go in the Internet of cafe to search for persons outside Russia. My best girlfriend has found to itself through Internet good people Which has invited her in the country, and now they live together 2 months It also has pushed to find me to itself of the satellite Though I also do not believe life in it, that it is possible to find love through The Internet I should hope for it up to the last. Now it - is slightly about me: My name - ELENA. I the simple Russian girl who search for a basis The person from abroad for serious attitudes in the future for Creations of family. I live the Russian city Cheboksary. It - very beautiful city In which I live. I very much like to help people and therefore I have chosen trade on heart the doctor. I am long brave to write to you and have written in hope which you will write also to me I hope for it, and I shall look forward to hearing from you.
P.S. If I though have slightly interested you, please write to me the answer. On mine E-mail:elena2121@mail.ru I shall hope, and I shall wait, that you nevertheless will answer it soon. I shall send the image in the following letter. With hope your new familiar Elena.
2nd Message
Hi, Elmer!!! How - you? It is probable, if you have assumed, it - Elena, I - very much Pleased to receive your answer, Elmer. First of all, please let me to apologize for a delay of my answer on You, Elmer, but I were borrowed last time. I am happy so much that you Have written to me, trust me, Elmer. Also, I hope, that my E-Mail was so the big surprise for you also, Really? But the most important, I would like to speak you, that I have Resolute to write you through gratitude of the Internet to my best Girlfriend Sasha. My girlfriend Sasha has met the good person through The Internet from Germany, the Berlin City, the Internet also. Her The friend - Jim. Sasha and Jim are very happy together! I see That they are happy so much together, and I have decided to find persons From other country also as Sascha did it: Possible, you may ask me why I did not find the Russian person? I shall be Very serious, I shall answer you, that I had the friend from Russia From my City, I loved it very much, but it has thrown me in last Time. It has found other girl as I have understood. Also I saw, that it liked to drink alcohol very much very much, as It is a lot of people in Russia do it, there may be you, know about it. I do not love it When people like to drink so much as my last friend did it! I Teetotal and the girl for non-smokers! Simply, I have no harmful Habits! Also I want to speak that concerning words of my girlfriend Sashy, People from other countries, it is especial from Australia of USA and Kanada, Are very good, and they may to estimate and respect women as Significant people also. It - opinion be relative Sasha, and I want to agree With Sasha Completely. Sasha has chosen its friend Dzhim from Australia Because she knows German language slightly. I do not speak the German Language, I can speak and write the English language, and I have decided To find persons from abroad and I has decided to write to you, Elmer. Well, let me to inform you me more. As I have told you Earlier, I - 27 years of age, I - "Sagitarius" on the Zodiac, I was born December, 21 1977:) And when you Was given birth? What is - exact date of your Happy Birthday? Inform me, well? I - the White Russian girl on a nationality. On religion, I am a Christian ( the Russian Conformist, and I believe in God Jesus. I never was Married and I have no any children, I - the unique girl. I - a Sensitive, kind, thoughtful and easily surprised. On opinion From my close friends and relatives, I - a kind, cheerful, clever and Intellectual, purposeful, sociable. About my City, where I alive?:) I would like to inform you that me Alive to Cheboksary here in Russia. Cheboksary it is located around 800 kilometers from our Russian Capital the Moscow City. Ours Cheboksary - one of beautiful cities From Russia, I love my remarkable City very much. There are many Beautiful streets, squares and other sights in our city. But it - so Cold here, frosts compel people to continue streets in Warm clothes, also what concerning your weather? It for a cold or is warm? Most of all I want to speak you, that my loved season Summer! I like, when the sun shines in streets, it - is a lot of voices Birds, it - is romantic so much. And you love summer?:) Also I would like to inform you about my formation. I studied in ?aaiena?neee Medical University. I have finished university in 1998 Also I want to speak you, that I have learned Englishmen Language when I studied at university, I may speak the English language Without any problems, I think so. But I can see, that I do many Spelling mistakes, I think so, I hope, that you will may to Understand my English language without any problems? Really, Elmer? Please, Inform me about it in your following electronic mails, well? Also I would like to inform To you, that after the termination of university, I have received a The diploma of a speciality " Storage of the Book And Audit ". But Unfortunately I did not require my formation nevertheless, because here in Russia, As in many other countries, it is very difficult to find good work on Good speciality. Now I work as the waiter in bar, though on a trade I the doctor. I like to work here in ours bar, and our visitors - good clients. Also I want to speak you, That I have access to the Internet the computer which is located in Study of our boss here in ours bar because I have no a The computer in my house, and I have asked the sanction in our director for My use of the Internet, and it has allowed to use to me the computer in a Free time from my work. Wowww, I have written so much! I did not think, that I can to write About me it is direct so much, really. Probably, I finish my E-Mail to You. Elmer, I shall be grateful so much if you will write to me about Independently so it is a lot of, as I did it. I would like, if you inform me, for Example, about your family, whether really your family big? About your city Where - you residing, I never was in other countries, and I shall be pleased to know about your country. Well, let me to finish My E-Mail, I hopes to see your answer soon! I put my photo, me The hope you will find my photo good. Well, good bye, Elmer, hoping to See your message is fast! Care, Sincerely, Your new Russian friend, Elena.
Email asking for money
Greetings my love Elmer!!! Having read I has understood as strongly I you have grown fond of your letter, and with what not patience I wait for your E-Mail. I am ready for the sake of you on everything though I very much love children I think, that I can to live this life and without them, but near to you and your support which for me is strongly necessary. Also there is a hope, that you when be will decide not and want children. Concerning animals, I adore domestic animals and I have which cat very strongly I like, I not that have no against animals and I like when it is a lot of them. Yesterday I to study all as to my arrival to you. I have gone in internet cafe to inform you that all well. I am written down on reception in the transport company on Tuesday. I need to issue my visa, the passport and the document of insurance of health. They will be ready in 15 days after payment. I shall be capable to be in your country only 90 days but if you will be strongly borrowed I can come back home earlier. Such opportunity to me drops out time in life to be at you so soon on a visit. My daddy also finds out on the account of tickets. As I to have inquiry to you. I need in your help. Send to me 390 dollars, for registration of my documents. At us everywhere quotations in the American dollars. Simply the visa for 30/90 days costs 390 dollars, and still it is necessary on any expenses. I need to pass medical inspection and to pay for the insurance and the passport for travel abroad. Then I shall learn (find out) on the account of tickets and to speak you. This money by to Monday or Tuesday that I have paid my expenses for documents on Tuesday are necessary for me. If you may send money to today so to me I will be quieter also shall not worry, that something I not shall have time. Also my love Elmer, as Jim said me, you will need in some datas from me, you will need my full name, if you remember, Elena Volkova, also here is an address of the nearest bank where is situated the sistem of Western Union in Cheboksary: VNESHTORGBANK Ivanova,80A Cheboksary, 428018
My dearest Elmer, I want to ask you, when you will sent this recourses 390 dollars, it will be necessary for me, that you must to send me an important information which required at a parcel of money. (Money Transfer Control Number-MTCN). This number you will have in the receipt which work operator will give you. My dearest Elmer, you will must to send me this so important data in e-mail. Without this data MTCN I willn't can to get the recourses which are necessary for my coming to you my dear Elmer. My love Elmer, I understand completely that it's a large money, but to me any more on whom I can to rely and on this I ask you about your help with this charges. My love Elmer, we are me and you love each other very much and we will together, simply, I sure in it my darling Elmer!!! I'm waiting and I'm dreaming for a moment of our meeting in your airport my Elmer. I will cry in this moment, when I will leave from an air gangway and when I will see you my Elmer, because it will from our happiness my dear Elmer. I close my eyes and I am imagining about this so happy picture. My love, I dream as we will live together my darling, to go for a walk, keeping for our hands my love Elmer. I want that you will show me your native land, a places where you like to go for a walk and where you like to spend a more of your time, also I want to get acquainted with your relatives and closest friends so much! I want to be with you very much, so much my love Elmer! I love you Elmer, and I miss you my dearest love Elmer! My dear Elmer, I want to say to you that I have spoke with my mom and dad, also with my sisters about us again and again, especially about my coming to you. I want to say to you that my family have so many happy smiles for us and they approve our close love feelings with you my Elmer, they are so happy because we love each other very much, simply they have said me that we will happy with you and they wish us a large happiness together! They see my feelings and my happiness from our love with you, and they understand me that we with you can't without each other and wish us a great love in this time and our future life too! Simply great greetings from my family to you, Elmer, please, accept the love from my parents, they love you as a relative son! Also hi from Sasha and Jim to you too! I so thank Sasha and Jim, because they are my closest friends and because thanking to them, especially to Sasha, we have found each other, Elmer. Well, my love Elmer, let me to end my e-mail my dearest Elmer, I'm waiting for your messages so much my love man Elmer!!! Wanting to be with you so much my love Elmer, Truly, your love lady for ever....Elena. mailto:elena2121@mail.ru
Final Message:
Greetings my love Elmer! Forgive me please what to deceive you. I understand, that to me there can not be pardon, would not know who could forgive me after that. It is not justified to what explanations, but I nevertheless shall tell for what to me it was necessary to go on such bad act, as a deceit. I have grandmother which is very strongly sick also to it money for operation urgently are required. I I do not know, that I shall do if with it there will be a misfortune, you see I so strongly love her. I understand, that it does not justify me. My dear during our correspondence I on the present have grown fond of you, I know, that you do not forgive me, but nevertheless has decided to write to you the truth. Which I asked money you on tickets wanted to spend for the visa and to tickets, it would suffice on all. Thought, that you do not learn it and from my grandmother and us all to develop in life. Know that I love you and I shall love all life Elmer. Once again one thousand apologies though you also do not forgive me, know, that I love you!!!!!!!!!!!!!!!!!!!! The simple Russian girl loving you Elmer. mailto:elena2121@mail.ru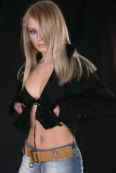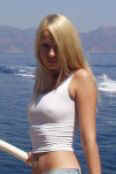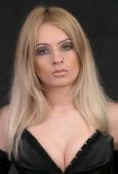 ---