---
Dynasty of Hearts Internet Club / Elena Artemieva (St. Petersburg, Russia)
Their address: Gerasimova St. 101, 2nd floor, St. Petersburg 871331 Russia

This is to let everyone know about what I guess is the new face of an old scam. I have been looking to find someone special that I can build a good life with and have decided that the internet would allow me to increase my options 1000x. some of the most beautiful women on this planet come from the former u.s.s.r. and brazil, but this is about a Russian scam that has been going on for quite a while as i understand.
If you choose to use love@aol.com be very careful. I found someone I liked from St. Petersburg Russia and emailed them. The original letter sent to me was a picture of a woman that you have blacklisted on you site, I did not know this at the time and found out later. after the first letter was sent I received another letter saying that the wrong picture was sent and that they were sorry for the misunderstanding. I think they know her picture has been blacklisted. I received a different picture of a different girl with her parents and then a picture of her alone. After I wrote her a letter I received a email from the company that "represents" this pretty young lady, as well as a letter from her, saying that her visa application is about to expire and if i wanted her to be able to come to see me I had to act now. they requested 1850U$ and gave me a breakdown of the price scheme. I will forward all this for you to see as I do not like to see people getting ripped off, especially me. there are various names that i have written down here and will send with this letter.
The account manager is Svetlana Orlova
The president is Pavel Alekseev
The new girl is Elena Artemieva
The end of this story has not reached a climax. I am still waiting to receive my next letter as I do not think they are aware I know. If anyone has any way I can nail these bastard please help. I have not receive a letter back yet as I did not want her to come directly to Canada. I live in Asia right now and what her to come here so that we could travel through Thailand and south Asia together. Oh well guess that won't happen but it is probably for the best.
Andrew Gelder
crazycdn@hotmail.com
Letter 1 from Girl
Hello what is you name? if you in US, let me to give my pray to what has happen in you country :(.. I very sad about. i hope you not affect to you or you family. I sorry be late with reply and thank you for reply to my ad. I speak and write English pretty good, but not perfect. I learning very fast. I do not have a computer at home. I can not click to hyperlink either. :( I use agency to send and receive e-mail. When I not able to reply quickly, this is problem. Please not worry about I forget to you ok. I am look for a sincere relationship. Men my country are mostly drunken or do not want to make commitment and to have family. I only 23 years, but I very mature and I help with home of my parents and my brother. I would like to start a new life and have family of own. I speak to my parents and they wish best for me, but don't believe its possible sometime. They think I silly find love on internet. They think no man in other country will send for me and that man only to play internet. This has not stopped me. I have talked with agency that can make for my documents, visa, tickets, etc. This my dream! :) I told my father of what I planning, and costs, and he cannot afford for costs. Agency can make for me visa and plane fair under special program. It called foreign student exchange. I would be allowed into foreign country for 3 months. If I become married or obtained a work visa, I could stay longer or always. I don't want to scare you away with marriage of course. :) But I want to be sincere and honest with you of what I want in life, and hopefully, we match. I think i need only look in you eyes once, and I think then I know for sure :~). If it not work for us, I would atleast make chance meet you and try make a life with you. I would really like to come to you country and meet. I have friend who put ad like this and meet for her soulmate. She then fly to other country to meet he. They since become married and plan for family together. They live California. I would love for this to happen me. :) I am very dedicate, honest and treat love with great sincerity. I hope that you sincere. I would love to meet you. I have enclosed a photo for you. do you have photos you? If you are sincere with meeting me and want woman with good value and respect to you, and to know her place as woman, I would hope that you reply to me again, and that we can meet very soon. I don't have any doubts or hesitation about my choice to make this step in life. I know this what I want. And if could, I would leave today to meet for you if I could. :~) I also ask if you interest me, that you not to write for other girl. I not very jealous, but I give all my heart and effort to decision and want same from partner. I am client at agency that can help me with leave Russia. I have cousin who work this agency and am wait for hope to meet my soulmate and leave very soon. Once my account pay, I can leave less 2 weeks. J So you see how to serious I am I hope. Please send me you address, and all name. I would like try send to you a souvenir from my country. Where exactly you work? Do you have telephone i can to call. I do not have phone, but I may have chance to use friend's phone or phone at agency. send you number and I will try to call you soon. Love Elena
Letter 2 from Girl
Honey agency send wrong photo me >:(. I hope you not like other girl more me. :) i not have chance to stop they send. but they apologize me. hope not confuse you. they work with many other client and make mistake. Love Elena
Letter from Agency:
Dear sir:
My name is Svetlana Orlova, account manager for Elena Artemieva our client. She has informed us that you may not have receive this information and that you may be interested in her arriving to your country to meet with you. Elena's account costs is $1850. This will cover all of her legal documents, visa and travel costs.
Please be aware that Elena has a deadline of October 5, 2001, to begin her process to your country, otherwise she will have to reapply. This deadline is set by government sponsoring these programs. To reapply, her process could take between 6-10 months to be approved again and there is no guarantee that she would be approved once again. Elena is currently preapproved and can be made ready in 5-7 working days time from start of process. Because she is quite close to her deadline, if you decide you want to sponsor her, please inform us right away via e-mail, and we will forward you the information on how to make payment arrangements.
Meanwhile, we will need the name of the International Airport you would need Elena to arrive to. Once we retrieve payment, Elena will be processed and ready for travel to your country within 5-7 working days.
For your convenience, I've included a breakdown of cost below:
*********************************************
Service Description Cost
Open Acct Preparation of New Account 300
Visa Enrollment Foreign Student Exchange 200
Qualifying Process Process confirmation of physical test, interview and background checks 100
School Registration Enrollment to school w/30 day
waiver to attend 300
Airline fee Tickets to any International Airport 700
Misc/fees Embassy, E-mail and various other process fees, etc. 250
CURRENY = U.S. Dollars Grand Total 1850
************************************************
Elena will arrive on Student Visa status. However, she will not be obligated to begin any schooling for 30-days. This means if you two would like to become married or engaged and reapply for marriage visa or fiancee visa it will supercede the restrictions of student visa. Elena is looking for serious relationship with you of course. She does not expect more than that. Our process is simply avenue to put you two together. Do not worry, we will be sending many instructions, along with all of your options as packet with Elena,
>both in English and Russian language. If you have any questions, please feel free to forward them via e-mail.
Sincerely,
Svetlana Orlova
Account Manager
______________________________
Dynasty of Hearts Internet Club
Gerasimova St 101, 2nd floor
St. Petersburg 871331 RUSSIA

Pavel Alekseev, President
Please contact Dynasty of Hearts for more information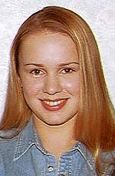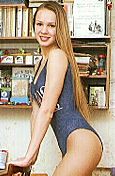 ---
Ekaterina Smirnova (Salehard, Russia)
So much of what I'm seeing on this page is familiar. I actually think this is the work of a group, because the faces in the pictures change, but the texts of the e-mails remain the same. I suspect someone went out and photographed some Russian models and is using them as "bait." I was contacted through kiss.com by a woman calling herself Ekaterina Smirnova. She claimed she lived with her "mum" in Salehard and worked in a grocery. She sent lots of photos, in some of which she had an expensive-looking camcorder around her neck, and I wondered how someone who made $40 a month in a grocery could afford a camcorder like that, not to mention the designer clothes she was wearing. After four or five e-mails she began declaring that she was passionately in love with me. Here is a sample of one of her messages, and it's exactly, word-for-word what some other guys have received, only with the names changed:
Letter
YOU ARE VERY NECESSARY FOR ME!!! I very much LOVE the letter, which you have written to me, it was long erthan most of all and VERY INTIMATE HEATING!! It did(made) my HEART And SOUL GOOD!!! It has given me very warm feelings inside, downwards is deep in my SOUL. I want more than life directly for YOU to be WITH YOU! I am very lonely here without YOU! Everything, that I have - your letters to hold me by progress. I come back and I read them, when I am lonely for YOU. But then it does(makes) me is sad, because I can not be with YOU NOW! I WANT OUR UNION MORE THAN THAT - BE, that I HAVE EVERYONE REQUIRED In LIFE!!!!!!! IT HAPPEN!!!!! YOU - very much thing, about which I could ask in LIFE, YOU CARE, LOVE, UNDERSTANDING, And HONOUR!!!!! I LOVE YOU VERY MUCH MY LOVE. I had no such feelings of love in very long time. I can inform YOU, that YOU ARE THAT FOR ME!!!! UNIQUE(SOLE) I WANT!!!!!!!! NOBODY WILL FORCE ME TO FEEL a WAY, WHICH YOU DO(MAKE) by!! MY EMOTIONS STRONGEST FOR YOU And YOU ONLY!! I DO NOT WANT TO LOSE YOU!! THEY - MINE of SYMPATHY YOU, And WE YET HAVE NOT CAPTURED!!! SO, WHEN WE COVER, MY FEELINGS WILL BLOW UP!!!!!!!!!!! IT WILL BE the HAPPIEST MOMENT of MY LIFE With FROM a QUESTION!!!!!!! Now I can only dream of this time, but soon real soon it is going to happen, and I SHALL BE the HAPPIEST WOMAN In the WORLD And YOU HAPPIEST MAN!!!!!!!!!!!!!!!!!!!!!!!!!!!!!!!!!!!!!!!!! PLEASE, PLEASE WRITE to ME, FREQUENTLY I NEED In YOU!!!!!!!!!!!!!!!!!! I LOVE YOU WITH ALL MY HEART!!!!!!!!!!!!!!!! NOTHING WILL STOP ME FROM a PRESENCE(FINDING) With YOU!!!!!! A PLENTY of LOVE FROM YOUR FAVOURITE WOMAN Ekaterina.

Whoever this person really is, she actually called me one night, all the way from Russia presumably, and left a message on my answering machine. She asked me to write her again. I was highly suspicious, the more so because although I repeatedly asked her for information about herself, those requests were ignored and instead she just kept telling me how much she loved me and wanted to be with me. Finally she started asking for money, presumably to "buy" a visa. When I explained to her that "buying" visas is illegal, she brushed that aside and kept asking for money. Two or three e-mails later I made it clear that I had no intention of sending her any money, and she abruptly stopped e-mailing me. Sorry to hear that some guys were actually ripped off by this bimbo or by the group that's using her image. One of the reasons I think a group of people is doing this is because this "Ekaterina Smirnova" screwed up one day and sent one of her e-mails to me from the "Maria Belyaeva" e-mail address. I think "Maria Belyaeva" and "Ekaterina Smirnova" are the same person or persons.
Kelley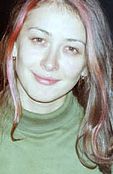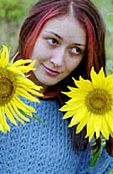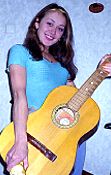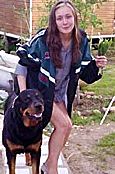 ---
Irina Amialchuk/Vladimir Koniukov/Tamerlan tour (Baranovichi, Belarus)
I am a 46 year old male, never married and no children with a personal profile posted with Kiss.com.
Originally contacted on Jan 5, 2001 via Kiss.com email my a introduction letter as a young Russian women wanting marriage and a family. About 2 months passed before she started replying to my return messages. Several months passed before we established a commitment to each other. She waited for me to offer to pay for a way to meet her. I arranged via a travel agency of her choosing Tamerlan tour and Western Union for her to come to my home as my guest in the USA. After receiving payment for the trip she sent me fraudulent copies and pictures of a car accident she claimed to be responsible for and asked me to send her $4800 USA dollars to pay for it so she could come. I wired money 3 times to Belarus via Western Union to the name of Vladimir Koniukov totaling about $4200 USA dollars to pay for her trip. Money for Plane tickets, Insurance, Visa and Passport fees and Traveler checks.
After telling her I was not sending anymore money, Irina or the SCAMMER stopped sending Email to me.
Letter about accident
Hello my dear, Les!
Today I went to the police and took the report and picture about my accident. Do you see the car, which can be called" Mercedes" even some days and this is what has left from it after this terrible accident. The other car has less damage then mine it was slight look and I wasn't seriously wanted and my health is ok. But the policeman, said that: Mercedes" can't be stored, so I have to pay for the damage. The total cost is 4820 $ USA, I asked to translate the report from Byelorussia into English, so you will get both. If don't pay for damage I'll have to go thought the court and I'll be judged. And there is also a period of time during which I have to pay. It is 25 days. If I manage to do this in time, everything will ok and the case won't be passed to the court. If anyway the case is in the court. I'll not be allowed to leave my country for 3 years and you understand: dear, Les that our dream to meet each other in person won't came true. Dear, Les it's terribly hard for me to find way out from this situation, especially in that time, when I've finally found my real love. You're my dear Les the only man, whom I've ever loved, you know I think that new life has started for me, because you came in my heart. But alas! All the dreams, hopes, desire are broken with this damned car. Oh, my Cod nobody could help me here. My love, only you can decide and tell what I have to do. My mother is also at loss, she want me to be happy with you, so she even has make her mind up to sell our flat. It cost 7000$ USA is but it takes some months to sell it, but I have to pay for damage for 25 days. Dear, Les it only could help me so I could come to you, and during this time my mother will sell our flat and send back money to you. My love Les, you know that we have been waiting for happy moment of our meeting, we write you so tender and beautiful letter, where we say: I love you" to each other. So, we fall in love. Please, my love, don't leave me alone in this trouble, if I could say in words how much I love you and need you. You're my only hope in my life. The warmest hugs and know that my love is only for you. Yours forever Irina.
Last letter
Hello my sweet Les!

I am very happy to hear from you. I re-read your letters again and I think of you always! I desire as a life partner only the man that can communicate with me their feelings, thoughts, desires and wishes and you dear I feel from our correspondence will continue to have a very good ability to communicate and share our lives. You are a very special man, you complete my world, you are my world, and you are the greatest and the only very special man in the world for me! I love you, miss you, and think of you always!

I pray that I may always make you the happiest man in the world in the love I am able to give you and that I may always communicate my love for you always in my words and my actions!

Well, dear, I love you, your letters did make me very happy but now I see ton mistrusting in them & it make me very sad. Now I feel myself very bad, even my Love man don't support me in a difficult minute. Every advices you have told me to do, here everything are unuseful. As for the fax, I was said in the bank that I can't receive money so.

Les, I am so unhappy. This man is very serious. All his relatives work in the Police. And he said that if I am not pay by the end of the week, he will go to the court on Monday. I can't leave country & maybe I will be in the prison. Dear, help me. The only way in this situation to pay to this man, but I can't because of I haven't so much money. If you help me then you & your family will see that I needn't your money & the only thing I need is YOU!!!!!

I hope to hear from you soon!

All my love, hugs, and kisses, Irina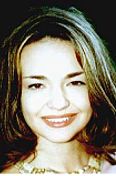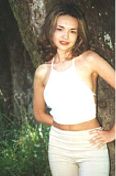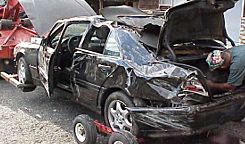 ---
Irina Kalinina (Irkutsk, Russia)
Hi, I'm Tim. I'm 42, lost my wife to heart failure in 1999. Lonely. Posted my personal ads on singlesloveconnection.com. Received an e mail from "Irina Kalinina" in Irkutsk. Duh. Same thing as Olga Sivkova. Same pictures. Cost me USDOL1400.00 'nuf said.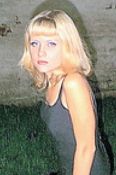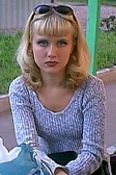 ---
Irina Kuznetsova (Tyumen, Russia)
(a.k.a Maria Rogova - Kalingrad, Natalya Novikova - Irkutsk, Elena Kruglova - Tyumen, and more I'm sure)

I am a divorced father of 1, white American 37 years old. I was contacted by Irina through match.com. I had been to this site before but did not recognize the scam right away. I first wrote Irina about a month ago. Each letter was accompanied by a photo that was semi-professionally taken with a digitally imposed frame. The photos kept getting sexier. What made me suspicious besides the photos is that Irina did not answer my questions in her letters. One letter was customized and put me at ease but the next few raised my suspicions again. About the 5th letter she asked for money for a visa. She said she had an uncle who was a pilot in Moscow. Her birth date was when we started writing one another. So I decided to send her flowers and get a picture of her receiving them. She didn't have a phone so I had a telegram sent first to arrange a delivery time. The courier could not find the address. This is a great way to discover scams! I was only out the telegram cost which was about $5. She insisted the address was correct. The clincher was the email I received today where she signed her name Zinaida. So I came back to this site and saw the exact same letters with different names. She even tried to call me once and left a short message. Her voice wasn't what I imagined by her photo. Her Match.com page is not there anymore.

Address:
625001, Russia,
city of Tyumen,
Lesnaya Street, 2-4

Here are a few letters. Notice that only the names have changed to protect the guilty.
Letter1
Hi! My name is Irina. I am very glad that you answered me. I like your profile on this site very much and I have decided to write to you. I search for the person with which I could conduct all my life. My intentions are very serious. I live in Russia in city of Tyumen. It is not very far from Moscow. The time difference is two hours from it. Our city is not small but I already have despaired to search the person for life. I shall tell to you about myself. My growth is 168 centimeters, weight is 53 kgs. I'm 27 years old. I was never married. I have education of the cook and higher education on a speciality economy and marketing. But in the present time I work by the cook in a restaurant. I have no children. I have very beautiful eyes, I think that you will estimate my sight on a photo. I like sport. I often go in an exercise room and in fitness club. I like to keep myself in good form. I do not smoke and I do not drink alcohol. I consider that my body must be in good health. I hope that you agree with me. I hope that my photo will be liked by you. If you can please send me yours. I think that appearance is not most important, but it is very interesting for me to see your photo. I live with the mom. I has said her, that today letter has come to me from person from America. She has said what is it well, but it is impossible to trust at once. We should understand each other. We should pass long way that in the end we shall understand together whether or not. But I think that we will good know each other! I shall help you to study about me. I do not so well speak English. While I shall use a translation program to understand your letters better. I think that you can understand all my letters. If something to you will not be understandable, say to me about it. Your letters will help me to learn your language better. I have no the home computer, because it's too expensive for me. I shall write you from the Internet Centre. Some words about about city I live in. I was born and has grown in it. It's population is about 600 thousand people. It is very beautiful and old ( born in 16 century). I like my city. I like to go for a walks on its streets, to visit museums. We with the girlfriends often visit cinemas and we look various films. My girlfriend has advised me to look for someone unique in Internet for me. I did not expect that you will answer me. I thought if is it simply joke. I hope that we will learn one another better by the computer.
Visa costs letter
Greetings my love Steve! My full name is Irina Kuznetsova. I have received your letter, it is full of emotional heat and sympathies to me. I think that for the time we are write each other we are very much pulled together and the feeling has appeared between us. I visited your web-page! I love it!!! I think that we are necessary to each other. I constantly think of you, you have taken a place in my heart. At work I began a little absent-minded and my girlfriends speak that I am in love. Yes I love you!!!!! I talked about it to mum and she speaks that it is well, she thinks that I shall be happy. I think that we should meet, we should see each other, look in eyes because through the Internet emotions are lost and it is difficult to understand each other. We became frank with you and I think that you want to learn about my sexual experience. In Russia all men only dream to drag you in bed, but I do not want it, I do not want to be given the first comer to make him pleasure. Love it something from above, it is given to the person to learn happiness in this life, and men imagine love only as sex. I think that it not correctly and I hope that you agree with me. I protect the virginity for that only man with which I shall feel beloved. I shall be given to him completely both a body and soul. We'll learn together all depths of pleasure. Our passion will be poured out for limits of carnal love and we shall enjoy each other hole life till last moment of our existence. I spoke with my parents about that I probably shall leave to America, they only were glad for me. Mother blessed me, she thinks that this is my happiness. Today I thought only of you all day, about that as we meet with you. I imagine it to myself, as you meet me at the airport, as we search each other by eyes, we find and we rush in embraces to each other. I have found out about cost of the visa, it costs 270 dollars. My girlfriend has found this information, she works in a travel company. Today is perfect summer day, but I am sad because we are so far apart with you. There is huge ocean between us, but in my mind I am with you. Today I have day off and we with the girlfriend walked at city, went shopping I impatiently waited for the moment when you will write me the letter and I have waited for it. I feel that our hearts are beaten in one rhythm. Do you feel the same? I wait for your letter, whether it is important for me to know if you share my ideas.

Today's letter (about the terrorist attacks in the eastern US):
I'm so sorry for your terrible event in America. I think that this horrible story with bad terrorists is the worst thing that could be happen!!!! I was so busy last days and now when I have known about this by TV I was affrad for you! Here in Russia American Event has a great resonance. Evrybody knows and we are all with you -Americans. We are so sorry for that people who are died under fragments of buildings and who was in those plains! We are you in our hearts! I beleive that punishment will come and alll terrorist will be destroyed all over the world!!! Please sorry for this is too short but I have too few time now. I will write more some later.
Grieving Zinaida...
p.s. I attached a pic I found in Internet. There's wrote in Russian "America, we are grieve".
What a relief to know the truth!
Steve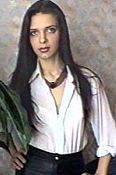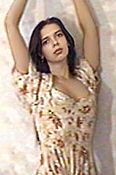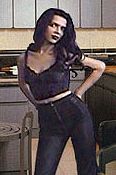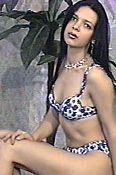 ---
To send your own story, please click here
Click here to support Black List