---
Aljona Dementeva (Russia, Ivanovo)
Aljona Dementeva Russia, 424000, Ivanovo, She contacted me like all the others so far, on my Yahoo personals ad. Aljona has been more persistent than the other scammers I've run across. She's usually pretty responsive to the questions you ask her, but typical scammer, she fell head over heels in love with me after a few letters. Even after I told her that I was concerned about sending her money because the address she gave me was listed on several blacklist, unlike many others that would have given up and gone away, she remained persistent and even said in a letter that her parents would pay for the trip to the USA if I would just send her $237 for a visa. She must be new because I haven't seen her name or pictures anywhere out there, but the address matched a known scammer, Elena Novoselova. She's been the most convincing so far outside of a few typical things scammers pull. She's still writing, but sooner or later she (if she is in fact a she) isn't getting any of my money. Be careful out there.
Letters:
Hi my love!!!!!!!!! I want to tell you good news. People who work in agency have told to me that there are no problems with the visa. I need to make the foreign passport at first. I made a photograph and brought the reference from my work. I should pass interview in embassy to receive the visa, will be no problems with it. There is a visa for the bride, but it's not the best variant for us because we didn't meet and we have no photos together. They will not allow to me arrive to you as the tourist, but it is possible to receive the labour visa, for working. They will give to me this visa easily and quickly. The agency will find a work for me and will make all documents. But it's problem for me, that I don't have money for the visa. It costs 237 dollars, it is expensive for me. Tell me, have you such money??? If I'll start to postpone, will pass a lot of time before I'll save up this sum. If you can send me this money the visa will be ready in a month, and it will be necessary to think about tickets. So, that all depend on you. I want to meet you very much, but it is expensive for me. Present, that through a month we could be together, it is dream for me. I have found out about transfer of money. The best way to send money it's Western union, it's the fastest and safe way. I can receive money in bank near my work. It's only your choice. I love you and I hope you trust me. My address is: to Aljona Dementeva Russia, 424000, Ivanovo, Petrova street, 87-65. PS. I shall try to do the utmost to call you.
Hi, my dearest man in the world! I often dream as we with thee together. I even don't know what will be the first thing I do when I see you. I will die from the happiness, I will be kissing you all the time till you feel tired. I still can't believe that my dream is coming true. You and mewe will be together day and night. Every day I will meet you after work, cook for you and nights.we will make love and it will be an unforgettable time for us. It's like a fairy-tale and soon I will be a princess who will see her wonderful prince and they will have long and happy days till the rest of their life. I adore you, my sweetheart!!!!!!!!!!!! Take care for me. With love Aljona!!!!!!! PS. RUSSIAN AGRICULTURAL BANK SUVOROVA 44 IVANOVO This bank is nearest where I can receive the money.
Hello my dear xxxxx! I do not know that occurs. I always spoke only the truth. Elena Novoselova it is the distant relative of my mum. She came in the summer and some time live at us. But I do not know her well and I do not know than she is engaged. I knew nothing up to this day about swindlers on the Internet and I hear it for the first time. I never was engaged in it and I do not gather. I hope that you believe me. You should me trust because I very much love you and I do not want to lose you. I would not began to deceive the favourite person for any money. I hope that this accident will not separate us. I very much love you and I hope that we can overcome all obstacles and be together. Your and only your Aljona.
Hi, my sunshine Clay!!!!!!!!!!! I to have pleasure on the person when has received your letter. Your letters bring to me the big pleasure in soul. I any more do not present the life without you!!!! I LOVE YOU!!!!! I frequently dream of that as we shall be together with you. I think it will be cheerful, because I do not like to miss!!!! You with me will be boredom never!!!!! Let's dream together of that as we shall be together!?!?!? Present that in the street evening and it is dark. We with you are in the Cozy house, about a fireplace. There is a table and burn candles. We have supper with you. Pleasant music plays. We drink champagne. Then you invite me to dance slow dance. We dance with you. You kiss me and gradually you undress me... Then take me on the hands and carry in a bedroom. We are engaged Sex... I hope it of you does not frighten, that I to write. I like to dream. I hope to you it was pleasant how to write????? On it I stop to write the letter to you. Because my time in Internet-cafe comes to an end. I MISS YOU!!! I LOVE YOU!!!!! PS. I dont have a phone at home and I tried to call you from some places. But it is impossible as no one wants to help me. And it is very difficult to find a time suitable for me, you and the person who would allow to call me. So, I hope for your understanding. But I have thought up exit of this position. I ask in the Internet-cafe to write down me on a microphone and then to send this file to you. I hope you it will arrange..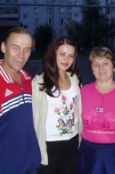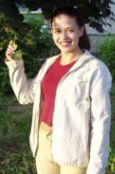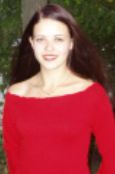 ---
Anastasiya Pershutkina (Samara, Russia)
I have been getting Emails for the last three weeks. Russia, Samara 692500. street Sovetskaya, the house 49 apartment 57. Pershutkina Anastasiya. This is another scam. I have also found on the black list, that this person has identical photos posted under different name / city as well. Same story, in that after about 10 Emails, they wanted me to send $400 to help them apply for their Visa. The Emails become romantic very quickly expressing deep love and attachment, and no matter how many questions. I asked, none of them were addressed. This entry is also already in the black list for fraudulent address in trying to deliver flowers. Please add this to the black list. How ever this individual is, they need to be shut down. Gary. Sadieville, KY.
---
I am a single white male (28) from the bay area California, USA and responded to Anna's posting on "Craig's List" (CL) bay area classifieds and personals site (she posts on New York's CL as well, both have since been deleted by that site). Her email is <polonne@seekslove.com>. She responded to me with the first -Hello Wonderful Stranger!- letter and explained herself to be a doctor for kids who had it all except for a man. All of her info. she provided is legit!! So be warned. She is the best con I've seen so far. Universities were legit, address seemed legit, even being careful to never use the word "love". The new Craig's List version of these cons is the real deal, new and improved techniques, as she offered me her address before I even offered mine. Including an offer to visit her... which eventually changed to her wanting to visit me and please help pay $975 USD for a visa and round trip ticket. We wrote daily for 1.5 months, and she (as others) claimed to not have a computer at home and would only write on weekdays (never on weekends) sometimes from Internet Cafe's as well. I did NOT send any money. But plan on sending this link to her for kicks. Thanks to your awesome web-site, she was only able to steal my heart =( Signed, Aaron
Letters:
INITIAL LETTER:
<<Hello wonderful stranger,:) You can't imagine how I am glad to find a letter from you!!!! Thank you that you found the time to answer my post on CL. I'll be happy to know you better. But I have never corresponded earlier and to tell the truth, I don't know what to write and from what to start. :) Perhaps, today I'll tell you a bit more about myself. Well, my name is Anna. I was born on the 27th of October 1978. My height is 175 cm and my weight is 55 kg. I have never been married and I don't have children, but I dream about these very much. I live in Minsk, the capital of Belarus. I hope you have heard about such a country. :) (It was one of the republics of the former the USSR. But now it is the independent country.) I like my life in Minsk, though I was born in Novogrudok, it's a small city in Belarus. My parents have still lived there. I like the town where I was born. It's very green, with an ancient castle and beautiful parks. But after the graduation from the University, I decided to stay in Minsk. I like my life here, but sometimes I feel myself a bit lonely. I so dream to meet a man who will love and care of me. Unfortunately, I have not yet found him in this country, so I decided to look for him abroad. I am glad you've answered me. :) I like to meet new people. And I hope, that our correspondence will help us to know more about each other. I think, it's enough for today. I hope, you also will try to tell me as much as possible about yourself, your life and your habits. I am very interested in you and in our further correspondence. Thank you very much for your picture. You are a very good-looking man. I'd like to know you better. Write me. Have a nice day. Waiting for your reply. Bye. Anna>>
ADDRESS LETTER:
<<Hello Aaron, How are you? Dear, I am sorry, but today I don't have a chance to write you a long letter. I have problems with my computer at work, so I dropped at the Internet cafe only for a minute to write you that I am fine and I am thinking of you.:)) Internet cafe is not very close to my work, so soon I need to go. I'll try to write more tomorrow. Hope to hear from you also. Dear, by the way, I want to give you my mailing address. I think, It will be very romantic to correspond by the snail mail also. Here is my full name and address: Anna Polonne Golodeda Str. 39/1, Apt. 104 Minsk, 220077 Belarus I'll be happy to receive a postcard from you and I'll be glad to send you my letter if you give me your address. :)) I have never received any mail from a foreign country. It will be very exciting... So, write me, I'll be waiting for it with a great impatience. Have a nice day. I kiss you. Till tomorrow. Yours, Anna>>
OFFER FOR ME TO VISIT HER:
<<Hello Aaron, How are you? I hope you are fine. I have a small break between my work and I decided to write you. Nothing interesting happened with me yesterday. My work is fine. I am a kids doctor and I really enjoy my work. :)) I think it's a very noble and rewarding profession. When I see the result of my work.., when I can make a kid smile and forgot about the pain... I am really happy. Their laugh is the best prize for me. I am glad that I chose such a profession. I am glad that I have a good education and if it is necessary I'll manage to support myself, to earn for living. Though I am not a carrier oriented person. I need to feel near by me a strong shoulder, a reliable man. In the future, I'd like to care about my husband and our children. I consider men should be a breadwinner, but women should keep a house. Though at the same time I'd like to feel my husband's help in everything. (like in cleaning a house, so in taking a decision). I think when two people love each other they want to care and help each other. Do you agree with me? But certainly if the financial situation in the family is not good, I think a wife should work to help her husband. It's the life... That's why I am glad that I have a good education. And I think, it's always pleasant to talk to an educated person. :)) I enjoy our correspondence. You can't imagine how I am glad when I see a letter from you in my mail box. Your letters make my life brighter. :) I am not a vegetarian. I like to eat meat and chicken. I adore sea food and pizza. I eat everything, but not too much. I want to look great. If one day you come here I'll show you Minsk and we'll visit Poland. I think it's a nice country also. Bye-bye. Waiting for your reply. Anna>>
MONEY LETTER:
<<Hello Aaron, How are you? I am fine, I feel myself better today. Dear, today I have a very interesting news to tell you. Wow, I am so excited that I even don't know from what to start!!! Yesterday I met with my aunt (she is my mother's sister). We talked a lot about you, about our correspondence. She is a very nice, intelligent woman and she works as a dean at one of the Universities in Minsk. She loves me like her own daughter. She was so happy that I've met you and she proposed to help us to meet. She told that in November will be the last student's tour in this year to the USA and she proposed me to join to this tour. Can you imagine??? I have not still believed. :)) She told that it's not so easy to receive a visitor's visa to the USA, so it's the best chance for me to come and see you. The tour will be for a month and all that period I'll manage to be with you. I can't believe!!! It'll be a good chance to check our feelings and to understand if we are a match. :) What do you think of that? I am so excited!!! I think it's really a good chance to meet. The tour costs 975 USD. Here is included the cost of the round trip ticket and the visa. The price is not low and without your help I will not manage to pay for it, but I think if we try together, I'll manage to visit you. That's why I need your help. Tell me, what you think. I so want to visit you!!! I don't know what to tell you more, I am so excited!!! Have a nice weekend. I'll be waiting for your news. Kiss you and hug. Yours, Anna. P.S. Sorry, I'll not manage to write you on Monday, but on Tuesday I hope to see a reply from you. Tell me what you think.>>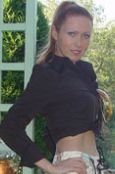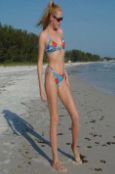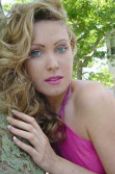 ---
To send your own story, please click here
Click here to support Black List
READ ALSO: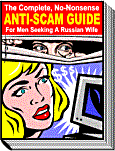 Met a Russian woman over the Internet?
Thinking about finding a Russian wife?
Russian woman wrote to you? Don't move any further until you read The Complete, No-Nonsense ANTI-SCAM GUIDE For Men Seeking A Russian Wife. Too many men were caught up in a scam and lost great deal of money - want to be one of them? Ensure your safety and peace of mind - read the ANTI-SCAM GUIDE.




Scam-free search - GUARANTEED! - Looking for somebody truly special but have had it with scammers and scam agencies? Let professionals to do the job for you.

The Universal Crib On Finding A Russian Wife - the most compressed, step-by-step guidance on finding, courting and marrying a Russian woman.
Dating Scams - The real picture of international introduction industry
Reliable Dating Services - where to look for a Russian wife
The shocking truth about Russian Brides - E-book by Marina Smiley. Find out things about Russian brides that marriage agencies will never tell you.
Why Russian Women? - If you decided to find yourself a Russian wife, you would be inundated with questions of the type "Why Russian Women?" from everybody you cared to share your idea with. Surprisingly, every Russian woman you are writing to will ask the same question: "Why do you want to find a wife in Russia?" After a while, you might start questioning your own sanity in doing the thing which everybody, including your dates in this Internet rendezvous, consider strange enough to request explanations. Here you will find some ready-to-use answers for your family, friends and Russian women you are writing to.
Cheap Russian Translations - Russian-English/English-Russian translation: fast and comprehensive. You are not sure she understands what you mean? Translate your letter to Russian! Reasonable rates and highest quality.
---

JUST RELEASED! New E-book by Elena Petrova:
"How To Find And Marry A Girl Like Me"
Comment from the reader:
"This may well turn out to be the best purchase I have made... I hope not too many of my competitors find this book!"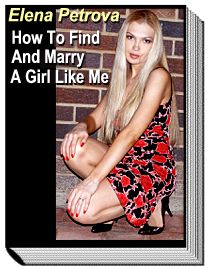 Discover how to find, court and finally marry a beautiful Russian woman!
This is the only book written by a beautiful Russian woman married to a western man - for more than 5 years! - and who is also the owner of a highly successful Internet dating agency.
Find out once and forever what Russian women are really looking for, why they are looking for it and how you can give them exactly what they want!
Get responses on your letters to beautiful Russian women - 9 out of 10, GUARANTEED!
With "How To Find And Marry A Girl Like Me" you'll learn knock-out techniques that will instantly boost your success rate in dating Russian women - online and in real life. You will have more beautiful girls that want to be with you than you can handle!
And not just ordinary girls! They will be beautiful, intelligent, but most of all - honest and sincere! You will be the one to take your pick!
STOP wasting your time and money in search for a Russian wife... Get it done - painlessly, easily, and certainly! Moreover, have lots of fun along the way!
Yes, you too can marry a girl like the one on the picture... Click here!
---
New e-book by Marina Smiley (the author of famous "The shocking truth about Russian brides"):

"Sex and Love With Russian Women"

Discover where so many guys fall short when visit their girlfriends in Russia;
Learn how you can dramatically improve your success with Russian women and win when others fail.
Most intimate questions answered by a Russian woman - Medical Doctor.
---
Comments, suggestions? We want to hear from you!
Click here to Contact us
Seek a reliable Russian Dating Agency? Why not check www.elenasmodels.com - RECOMMENDED
---