---
Ekaterina Belyh (Narva, Estonia)

Surname: Belyh Name: Ekaterina City: Narva Country: Estonia Postal address: Postal index 20303, Narva city, Tallinn Rd., 13 apartament 3 Phone number: no phone Which website you contacted her through: She sent me a message on the sa.matchmaker.com site. I got a message at sa.matchmaker.com from the member Karamelka275@Alabama saying: Hello, my name is Kate as you've already understood. I found that your profile and made a decision to offer you to be friends! I hope you aren't against of it. Sorry for so short question, I just want to be sure you are still interested! I'll be happy to get your answer! And, please ifyou can, give me your e-mail to answer you, and my e-mail address is karamel09@mail15.com. Thank you, Kate.! I sent an e-mail response saying basically I don't know if someone was really trying to get in touch with me or not but I got a message on matchmaker with this e-mail, so I guess right me back if you meant to talk with me. They sent me an e-mail from rina24@pochta.ru but I didn't look at it because it had an attachment and also I had two different accounts on matchmaker and a different message from a different Russian chick was sent to both of my accounts, so I suspected the Ekaterina message was probably mass e-mailed as well. A few days later I noticed a second e-mail from rina24@pochta.ru without an attachment, so I read it. I will enclude all of her e-mails. She/He says they are 5'5", from Narva, Estonia, naturally a blonde but dyes it different colors, and you can read all the specifics in the e-mails. Basically, we corresponded everday for about 5 weeks. For the first three weeks I was wary that it might be some kind of a scam, simply because I'm a cynic, but then I began to trust her because of how happy she seemed to be from getting my e-mails. I figured it was just some Estonian chick who wanted to come to America and saw me as some kind of a saviour or knight in shining armor or something. The funny thing is that she actually said in one e-mail something like "I think the reason why you trust me is because you can see how happy your e-mails make me." Anyway, I obviously wanted to believe that she was genuinely interested in me. I've always been a hopeless romantic and wanted to be in love, but women don't like me. So I began to trust her more and actually started to get attached. We began describing our affections for one another and I began to really care about her. However, I became suspicious again ealier this week when I noticed in three different parts of her/his e-mail, they wrote "...my !!!" as if it was a form and they had missed a few places where they were supposed to type in my name, and it thanked me for comments on a poem that I didn't comment on. Three days ago, after around 5 weeks of corresponding almost everyday, she/he told me she/he had good news, that her friend could help her get a visa and she would like me to help her with the expenses so she could come and visit me. As soon as she asked for money, red flags went off because of my initial suspicions. So I ran a search for her name and found a website http://www.lavasoftsupport.com/index.php?showtopic=23584 where a guy had posted a message in on a message board about a girl from Narva, Estonia named Ekaterina Belyh who had asked him for money. I sent him an e-mail asking for more information on her. I continued my online searches and found your page, which has an Ekaterina Belya from Narva, Estonia who supposedly lives in the building next to my Ekaterina. I continued searching and found more Russian scam sites and looked through thousands of pictures for the picture that was sent to me. I found a profile of hers on another dating site here: http://212.59.22.113/prof/per.asp?pcode =134629&Login=&Info=DfJePp&kod=A4519081 and there was another site I found in the search using metacrawler for "Ekaterina Narva Estonia personals" (or singles instead of personals, I can't remember) that had a very similar description but no picture. I saw how similar my correspondence was to many other people's. I decided to play along and sent Ekaterina an e-mail saying, "sure, send me the account number" She/He just sent it to me an hour ago, so the account is still active and I still have her/him waiting for money to be sent. I don't have much going on in my life, so I was thinking of dragging this out for them as long as I can, telling them I'm saving up the money and almost have it. Feel free to write me back if you have any other questions. All the e-mails were sent from rina24@pochta.ru I have many more but only included the main ones that you mentioned. Roddy
Letters:
Hi, Roddy! I was very glad, when has found out your letter in my mail box. Roddy, you the first man, with which I correspond on INTERNET. The charter from ordinary life, I have decided to light the leisure to acquaintance to the man from other country. Me 24 years. My Birthday April, 21 I was not behind the husband. It would be desirable to learn little bit more in detail about your birth, and, can, and the origin of your family had historical character? At us in Estonia the people love to praise themselves, but it only on words. Roddy, you, probably, would like to learn more in detail about my character. I can tell about it only,according to mine familiar. When I studied at university, my teacher of the English language spoke, that I too open, simple man, that someone can take advantage of it in the purposes. I itself can tell precisely, that the sociable and purposeful woman. I love to be in a circle of the cheerful, clever, cheerful friends. In a circle of the people, with which I communicate, I have not found the man, with whom would b possible to connect the destiny. I work in female collective, where I hear about married life so many that as though itself behind the husband was. Each day only also I hear, how someone complains that the husband has not come or drunk has come again. It is heavy to listen to their groans each day. It is very a pity of my girlfriends, and would like to connect the life with the man from another The country, where, in my opinion, is not present such attitude to the women. It would be desirable to tell some words about my family. My family consists of four members, it is the mum, daddy, I and mine the younger brother. The daddy works the driver, the mum works the seller, and brother to study at university. I have ended university some years back. Roddy, you know, that my student's years were happiest in my life. And you, Roddy, what can tell about the student's life? We had cheerful, friendly company, which had time simultaneously well to study and to have a rest. My parents always put me as an example to my brother. They speak, that we could have fun without spirits, cigarettes and especially without drugs. I very seriously treat these problems. The world to be rolled not clearly where and it is difficult to tell, that that against it. Many families in the world this problem has mentioned and they can only be pitied. It would not be desirable to speak about sad, Roddy, probably, with me agree? I live in small, country town Narva. Though it and small on the sizes, I very much love to visit our museums and theatres. Write to me, Roddy, please, about your city. I speak in slightly to your language and I own rules of a spelling. But I very much would like to know, that you think of my knowledge of your language. I want to apologize for mistakes admitted in my letter. I hope, that in a near future I shall begin to write more competently. With INTERNET I work also for the first time. My brother has acquainted with work in INTERNET slightly. Difficultly something to speak about it, you see you, Roddy, first man, with whom I communicate with the help INTERNET. In our country about computers began to speak absolutely recently, but nevertheless Estonian people to aspire to learn this clever machine. I write the letter to you not from houses. I to write you, from INTERNET CAFE. I can use INTERNET daily, I go in INTERNET CAFE, as soon as at me is free at work. I shall be with impatience, I shall wait for your letter. I hope, that my photo is pleasant to you. Your new Estonian friend, Ekaterina
My dear Roddy!!! I see you have the same attitude to me. I am struck with your letters and my heart is full of blood. I'm much interested in your letters. You made a fire inside me that I don't want to be put out. I wish this flame to blaze more and more. I'd like to dedicate one poem to you. I feel your breath, My thoughts get blunt, Fantasy is not madness, You are coming closer. Red fire flares up, Covers my shoulders. My body this flame Treats from offences. Feeling your breath I guess thoughts of yours. Fantasy is not madness And you know it too. You've won my heart and I am happy to this. I hope I won't be disappointed in you. You create a tiny world where I'm living now and devote my energy to. At present I'm looking through the information on correspondence over Internet. I am reading lots of interesting stories about Estonian women. There are many of them to have written about their suffering after they come to their correspondents. Those taunt Estonian ladies. I hope you aren't such a man. I want to hug you to investigate your kind and sensitive eyes. I often think of you and me and picture us together. Let's consider what love is. Love is an intimate and deep feeling, tendency towards another person, human commonness or ides. Ancient mythology defines love as space power like gravity. In Plato philosophy love is Eros that is impellent of spiritual rise. In ordinary use of the word platonic love is free of sexuality. Sexual love in its modern form of individually selective feeling is the result of historical development of human personality. I want you to comprehend everything coming about between us and be aware of that. Desire of interpersonal union is the strongest striving in man. This is the most fundamental attraction. This is the power that makes members of human race, clan, family and society keep together. Failure in its achievement leads to madness or destruction - destruction of oneself and others. Mankind couldn't survive one day without love. However, calling interpersonal union love we face with the serious problem. This union can be achieved by different ways, difference of which has no less meaning than that common thing peculiar to various love forms. Should all of them be named love? Should we keep the word "love" only for special kind of union that gains an ideal value in all great humanistic religions and philosophic systems of last four thousands years of West and East growth? Love is an active interest in life and growth of that person who we feel this sense for. No active interest, no love. I wish you to write me your ideas on this. I want to say to you that I miss you so badly, and I want to say to you that you became on the first plan in my life! I love you and I can't without you my darling, and I decided that I must near with you my . It's so necessary for me my . I so love you Roddy! My darling, I hope that you have a great desire of our meeting my love Roddy. I so want it my love, I love you and I miss you badly . My dearest Roddy, also I have a good news! I want to say to you that I have a good friend Natalya in Tallin which, possible, will can help me with an information about my coming to you in your country in future soon! Our friend Natalya works in one of the individual travel firm in Tallin City. It's so positively for us because she will can to help me with all important detaled things of information about all necessary documents for my future coming to you in your country my love . I will try to connect with friend Natalya in Tallin soon on the days, and will ask about all important information too! I am really excited from this so good news! I so love you my darling, I'm sure in my love with you so much, and I want to say to you that with every day I want to be with you more and more my Roddy, I do love you so much dear, I can't without you my Roddy you are so necessary for me , I love you,Roddy!!! I think that the Internet is the assistant in everything, in Internet people can find any information, and it's inportant that the people can to fall in love by the Internet, realy my dear Roddy??? Also my Roddy, on days, possible tomorrow or after tomorrow, I want to go to the church that I must thank God that we found each other my love, I so thank our God, I know that God helped us to find you my Roddy, I know about it,Roddy! My darling, on this I will end my e-mail to you, I will wait for your next emails with my great love desire!!! You must know,Roddy, how I feel so happy myself when I read your messages my darling! Well, I must be off my , I will think about you so much, I love you, and I want to be with you as soon as possible my love Roddy!!!!! Truly, xoxoxoxoxoxoxoxox kisses and huges your love,Ekaterina P.S. And I need to know one important thing. Money will be necessary. It is exact. In this case you may help me? It in our interests. I should know it. As to me be unable to pay all charges for official registration of papers and travel. You trust me and like on so much to send me money? I have settlement account in bank. It is very convenient. To me transfer the salary on his this account. At us in Estonia so it is accepted. And so, I can give you number of this account. YOU may transfer money to this account if certainly you want that I have arrived to you.
Hello my love Roddy!!!!!!!!!!!!!!!! I recently have learned the new information. Also be in a hurry to send you the letter. YOU have received my last letters? My Roddy, you are my life,Roddy, I want to hug you so much, to feel your warmth, to look into your kind and tender eyes, to feel myself happy and safe near you, dear. I'm sure everything will be well and the destiny will work for us and we will be happy together my Roddy. I often think bout us and try to imagine our life together. Sometimes I feel you so near and close to me. I even feel you on the distance. I feel when you are in a high spirit and when you are sad. I am happy when you are happy, my love Roddy. You should not have occasion for anxiety. I shall not die. Doctors speak, that this disease meets very much frequently, but from him do not die. Simply when I have attack, it seems to me, that I shall die. I should conduct a correct way of life. It is less to work, it is more to be on fresh air. I need to eat and have a rest in time. I know that our hearts will together always, because our love is eternal, this great feeling connects the another people and us through a continents. My dear, my love Roddy, as it seems, this feeling great love which includes a three basic feelings. Roddy, my dearest love man!!! I have a good great happy news for us my darling !!! The fact in that my friend Natalya have learned about all information for my coming to you! Natalya has informed that she has learned how much cost a visa and a foreign passport too. Natalya have connected with Embassy and there have said to her that it will be better for us with you, Roddy, if I will have the visa of a tourist. This tourist visa B-2, the visitor visa will valid during six months. On this type of visa I'll can travel till USA without any restrictions. The price of this visa, as Natalya was informed in embassy, is 115 euro. Besides the process of the registration of the visa costs 60 euro. By the way Natalya as has taken an interest about other kinds of the visas too, as to her have said, that there is a set of kinds of the visas. For example, visa of a bride. Natalya has thought that this visa of bride approaches to us, but her in Embassy have said that this visa costs more expensively and visa's registration costs a lot of money. It's around 750 euro and the registration of the visa will during seven months, it is very long and expensive! From it because the tourist visa B-2 is the betterest variant than visa of bride now for us my love Roddy! My love , I want to ask you one thing my Roddy, I will need to ask your help with a financial charges for the getting all necessary documents for my coming to you, Roddy. As probably, may be you know an economic situation in our country, simply it's awful, and at our bar don't give the salary to work personal during a long time. Our government explains it to those that simply they don't have a money, it's a difficult financial situation, and they don't have a recourses on the salary for the any kind of the job in total. My dearest, my love Roddy, I have a great desire to come to you, to see you at last and only recourses separate us from each another. I love you so much, honey, and I don't want to lose you. Nobody can't help me with it. Of course, I asked my parents and friends to help me with this charges on the necessary documents for my coming, but my mother and father doesn't have such money though they would like to help us,
My dearest Roddy, in generally I'll need for 295 euro. It's certainly large money, you probably have thought what is it more than the total price of the visa and visa's registration, but I will must to get the foreign passport too of course the price of which is 65 euro. Also I will need to pay for medical exams too, it will be 55 euro By the way Natalya will try to find the cheaper prices of the air ticket for the fling to you. I want to ask you, Roddy, what is the nearest airport (name of the airport) from your city? Also, please, tell me about the approximate price of the airplane ticket too, ok? Please, Natalya will need this datas! As Natalya will try to find a cheaper airticket! I so happy from this so happy news from Natalya! But now, at first, my Roddy, I will must to begin a process of the registration of all necessary documents, in total I will need 295 euro as I said, Roddy. If you want to send me money transfer to me money to the settlement account. The data of my bank and the account. Write to me when will send money! Intermediary Bank Deutsche Bank Trust Company Americas, New York, USA SWIFT code: BKTRUS33 Beneficiary`s Bank Acc No. 04-416-804 Beneficiary`s Bank A/S "Akciju komercbanka "Baltikums"" M.Pils iela 13, Riga LV-1050, Latvija SWIFT code: CBBRLV22 Beneficiary EKATERINA BELYH Beneficiary`s Acc No. LV81CBBR1310165100010
My dearest , I want to ask you, when you will sent this recourses 295 euro, it will be necessary for me, that you must to send me an important information which required at a parcel of money. My love Roddy, I understand completely that it's a large money, but to me any more on whom I can to rely and on this I ask you about your help with this charges. My love Roddy, we are me and you love each other very much and we will together, simply, I sure in it my darling Roddy!!! I'm waiting and I'm dreaming for a moment of our meeting in your airport my ! I will cry in this moment, when I will leave from an air gangway and when I will see you my , because it will from our happiness my love Roddy . I close my eyes and I am imagining about this so happy picture. My love, I dream as we will live together my darling, to go for a walk, keeping for our hands my love . I want that you will show me your native land, a places where you like to go for a walk and where you like to spend a more of your time, also I want to get acquainted with your relatives and closest friends so much! I want to be with you very much, so much my love! I love you , and I miss you my dearest love! My dear, I want to say to you that I have spoke with my mom and dad about us again and again, especially about my coming to you! I want to say to you that my family have so many happy smiles for us and they approve our close love feelings with you my , they are so happy because we love each other very much, simply they have said me that we will happy with you and they wish us a large happiness together! They see my feelings and my happiness from our love with you, and they understand me that we with you can't without each other and wish us a great love in this time and our future life too! Simply great greetings from my family to you, Roddy, please, accept the love from my parents, they love you as a relative son! Well, my love , let me to end my e-mail my dearest Roddy, I'm waiting for your messages so much my love Roddy!!! I learned about the prices for the ticket in your country. The prices all different, but is required about 800-900 euros. I do not know how many it will be in dollars. But 1 dollar is approximately equal 0.9 euros. Well it means about 1000 dollars! Approximately how many money is necessary for me to arrive to you. I hope this letter have not frightened you. Money to the icket can be sent later while there is a process of registration of the visa. I give you the full information that you knew what difficulties arise at me for travel to you. Soon my birthday. To me it will be executed 25 years. Certainly best my gift would be - a meeting with you, night with you. But I am afraid it it is impossible. But it will be pleasant for me to start process of registration of the visa faster! The next week! To be faster with you! It will the best gift to me at date of birth which you can make! I hope for you. I want to be happy in Birthday. Only you may make me happy!!!My birthday tomorrow!!! I think, it becomes for me happiest Birthday from all 25! Best your gift is your letter!!!! And our meeting! I to find the happiness near to you!!! YOU want to give me such gift? This gift - our happiness!!! I love you my darling !!!!!!! many many my warm kisses and hugs for you! forever, your love Ekaterina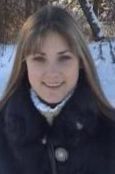 ---
Elite Brides-International Dating Club

I'm an European man from UE, I'm 42 and I have a very close friend (from Russia). This girl went to Spain some years ago to visit my country and she liked very much. She travelled for the US and many other countries of Europe. 3 years ago she started to search a man from Eastern Europe and now she is married and she has a wonderful baby. Well, she told me one day why don't try to find a Russian woman. At the beginning it sounded for me like a joke, but she insisted telling me a lot of stories of her compatriots. Last moth I started to search for a Russian woman but I had very bad luck because I see a girl who is a fraud, the same as the "Phantom" Enterprise named Elite Brides- International Dating Club I saw the profile of pretty a woman, Julia Mirnaya ID 277 and I felt interest in that woman immediately. Then I wrote my 1st letter (email) address to 2001reallady@list.ru and they answered me the next day asking me for $20 for her telephone number and address or $50 for those things and for her email and to see all the profiles they have.
The letter was written by a "person" telling me this:
You must pay by moneygram or by Western Union to: Ludmila Domashneva Novaya Street, 16 164900-NOVODVINSK RUSSIA On 17/March I sent the money by W.U. ($50) with MTCN: 1046259000 and I have constancy they got the money on 18/March. Then I think…if "someone" went to a Western Union office, obviously they must to show its identification!!! The days were passing on and I hadn't any answer. I became to be angry and write letter to them but nothing. At the end of March they sent me another letter (the same I've seen in you web) telling me I MUST PAY!!! But in this case to other address and person: To: Inga Volkova Elite Brides Lenina Street, 48 163002-ARKHANGELKS RUSSIA
I was tired to have no news of this sh… of Company, and anxious to contact with her and then I decided to send the money another time but now to the 2nd address hopping they were a honest persons and they solve "the mistake". Then I receive the 2nd and last email from Julia Mirnaya (it was a copy of the 1st but adding I could re-start to write her all I wanted ( north-beauty@list.ru ) As you can understand I've paid for 2 times (I'm 2 times stupid!) The 2 letter I received were the same as Jeff's letter: PS: I must only say 2 more things: 1) those 2 women I sent money must show their identification. I think it could be very easy to catch them by the police 2) Excuse me for my English I know I speak very badly but I hope you can understand what I tried to tell you My 1st name is Fernando, not Angulo, this is my second name Regards Fernando Angulo Madrid-Spain-Europe (ECC)
Dear Angulo Me have told, that you are interested to get acquainted with the Russian girl and I has decided to make attempt. I guess that I should tell you about myself. My name is Julia. I am from Russia. I have been living in city Arkhangelsk all my life. I have never been abroad. I write to foreign man by Internet for the first time now. I don`t think about it before. But recently my close friend married foreign man and went abroad with him. She is very happy now. She sends me enthusiastic letters, tells me about her husband, her new home, her new relatives. She advises me to begin to correspond with foreign man. I was born on April 15, 1980. I`ll be 24 years next month. I'm single, without children. My height is 170 sm. My weight is 53 kg. I have long beautiful hair. My friends say that I am very attractive woman. But I don`t know. It is very difficult to tell about myself, but I think I am sincere, intellectual, clever, tender, honest, loving children and family orientated person. I have a great sense of humor. I have easy-going character and I like to communicate with people, I feel that people enjoy communication with me as well. I am kind-hearted and open, sometimes romantic and dreamer. I am looking for a real love. Life is short and it is important to realize that true love, mutual respect between man and woman along with shared hopes and dreams, are much more important than material things in the struggle to survive and achieve true happiness in a fast moving world. Life and love are far too important to get wrong. I speak English well and German a little. I shall finish University and receive higher education this year - children psychologist. I prepare the protection of the diploma. I love my profession very much, and I dreem to bring help to the people. I like to dance very much and I dance very well. When I studied at school I went to the dance school. Also I like to cook. I like to cook for close people.. My friends describe me as an intelligent and ambitious person, kind and considerate and very sensitive. I am an an optimist and a bit of a dreamer and idealist. Sentimental at times, and usually spontaneous. I also care deeply about spiritual things in life. I am somewhat adventurous and like to try new things. I enjoy people. There is so much to know bout each other as well as the fact that we come from such different parts of the world. I like my city and my country, all my friends live here and I enjoy by dialogue with them. In my native city we have white night in the summer - now it is very beautifully. At the night also lightly as well as day, only sun does not shine. However in winter we have very short day. I very much love summer, sun and easy clothes. I love to float in warm water. Except for training I give a lot of time to sports employment. I love swimming and fitness and I think, that it will occupy the important place in my life always. And this sports have learned me discipline and persistence, but I am romantic and pensive and the strong man's shoulder beside is necessary for me. I would like to enjoy life to the fullest. Life is short and every minute of it is worth living and enjoying. Also, I like to think and I have many dreams..? One of the dreams is to meet a wonderful man who will bemy best friend and love, with whom I can share the rest of my life through good and difficult times. I hope, that you will become this man for me. I also dream to receive good, worthy work in the future and it to benefit the people. I dream to meet with a serious man, reliable, faithful, understandable, tender, who can see a wonderful creature, a friend in a woman. A man who I can share my life with in good and bad times and give all my love, tenderness, attention and care. I know that international marriage is special kind of marriage when the confluence of different cultures and languages is held. It's rather sad to part with parents and friends. I know that on removing to another country I will have to change many outlooks and life style. I will close for now. Thank you for reading my letter. I hope you will not leave it without any attention and will answer me. It will be interesting to me to find out more about your country, your family and your life. Write me letter to address north-beauty@list.ru ( for Julia Mirnaya ). Sometimes I shall call and to ask: whether there are letters for me. Hope to hear from you soon. And please send me some your photos. Julia
---
Galya Volkova (Vladmir, Russia)

I'm a 38 yo single white American truck driver from Virginia.I was contacted by this woman who called herself Avenya. She later told me her real name is Galya but that Avenya was a nick name used by family and friends. She said she had gotten my e-mail address from a friend. I thought it was odd but figured what have I got to lose. We corresponded for about a 7 weeks total. She stated that she was seeking a husband and wanted to try doing it online. So her friend gave her my e-mail to try. Still don't really know how she got it. she started proclaiming her love for me pretty early on within the first 3 or 4 weeks that we were communicating. Which was a red flag for me right away. But I played along to see what she would do next. About 6 weeks into the messages she asked for money to come and see me. She said a friends husband was a lawyer at the embassy and could get her all the documents and do it very quickly. She saidshe needed 340 usd to get a visa and passport and all her paperwork done to come and see me. I told her I couldn't send her money but I would reimburse her for part of the cost once she arrived here. She got upset at first but then said she could get the money from family. very soon after she wrote me stating she needed money for airfare it would cost 900 dollars. And that was on some kind of discount. But we had to purchase it quickly because the discount would end very soon. I again stated I would be happy to reimburse her part of the cost once she arrived here and I could see her. I received only one more message after that and then no more contact from her. I guess I was luckier than some but I think my cautious nature was the main reason. And the fact that not long after we started corresponding I found this site. Although I wasn't scammed I wanted to let the rest of you know who she is. So that will not be able to continue to try with others. Here are her e-mails and a couple of pictures.

Letters:
Hi, Darrin! Well that you have answered my message. A pleasant surprise. I did not expect that you will answer so soon or in general will answer. I am a little sceptical about relation to internet. My first contact with internet was not long ago. I want tell you about me. I am Russian. I am 27 years old. My birthday is n the February 25. My physique: height - 5 ft 6 in, weight - 120 lbs. I have blue eyes and light brown hair. I don't smoke and don't drink. I keep active life. I like dancing and walk in a park or forest. My education is a teacher's training college. My occupation is teacher. I am working in primary school. I like children. I have never been married and I have no children. I like to listen to music and to read romantic books. Also I like cookery and knitting. Myintentions is to meet good man. I would like to meet man who will be understand and support me in arduous conditions. Tell me about yourselfand what you think. Waiting for your reply. Avenya
Hello, Darrin. Thank you for your message. I am very glad to get your letter again. Please tell more about your life. It's very interesting for me. I am very sorryfor my delay in responding. I am using Internet at my work. We had sometroubles with local network and there was no Internet connection.Administrator told don't care about it this no repetition. As for my work. I am teacher who is working in primary school. I teach mathematic for children. I can't say I like my work but it's a good work in our city and I like children. Our school is open every day but I don't know can I write you also every day. I don't have computer at home. I am working only 5 days at week.I think I can write you at weekend, but can't promise it, sometimesschoolcan be closed. Also I want tell you about my city. I live in Vladimir. It's small city. It has place at west part of Russia about 300 km from Moscow. The life here is as usual as in the another russian cities. Vladimir is famous as city have a big number of churchs and cloisters. I must say that it is nice. I also would like to know about your place. I can read and write English, and slightly speak. I don't have a good knowledge about English. I take a lessons ofEnglish but still use dictionary. What you think about my English? Smile. Theschool where I'm working was connect to Internet about three weeks ago. I like to travel at Internet, it is very interesting. I must say I ambeginner with Internet. So don't be strict if I'm no understand anything. Well, Iam a little confused and I don't know what to say. I hope all this stuff is not tooboring to read. Smile. Darrin, I has told you that I want to find someonethrough Internet. I just wanted to say that it is my serious intention. I am interested in you and I want us to be good friends. To my mind you are respectable and honest man. I think we can understand each other. Waiting for your letter. Avenya.
Hello, my dear friend. I am glad to see your message again. Thank you for your letter and your interest to me. Darrin, a placees in a message where you write about yourself and your life is very interesting for me. Please tell me more about yourself, your friends and of all what you do. What is your day today? And if you have any questions to me ask me about it. I will be answered to you. I get your picture, thank's for it. It's very nice. You are attractive man. I enjoy review your photos. I want tell you any more about me. I said I like cook. My favourite food is ravioli. Ravioli it is piece of meat packaged in dough. It's very tasty dish. Also I can cook rather many dish: soups, salads and any confectionery. I think I'll prove it in sometime for you. Smile As for fun I like walking in a park also I like sporting actions: swimming, cycling and play any game. Also I like to listen any music. But most of all I like dancing. Formerly I was dancer. I did visit school of dancing. Now I don't to do it. I dance classic and modern dances. I don't think that I am professional - I am an amateur. It's my hobby. Smile. I still no said you about my family. I want to do it now. I have good family. I have a mom and dad. I live with they in two-roomed flat. It's not big flat for three mans, but I have my room. And we live a friendly all together. I tried to rent separate flat, but we decided that it is expensive and I stayed to live with my parents. My mother is a doctor oculist. She treat eyes in a city hospital. And father working is a architect. I had enough strict upbringing. I had been not allowed many thing until I got 21 years old. My parents are old-fashion people. I think it is not bad, but sometimes it hurts when your parents can't understand you. Fortunately we almost understand each other. I love my parents and respect them. We don't have any conflicts. I always try to understand them. They love me too and just want me to be happy. Yesterday I had talk with my parents about you. I said them that I meet a man on dating service in Internet. Also I said that man is not Russian living in other country. My parents said that it is great. I asked them what they thinks if I would like to visit this country and maybe to move there one day. Of course it was not very serious talking and they said that it is OK, if I feel I want it. So, I hope it is not boring to read. Smile. I want only simple things. Happiness, good family, careful husband. I am not looking for better life or getting rich. I am looking for full life. Why I can't find husband here in Russia? I can, but I don't want. I see on my parents, other people who live in Russia. My country has a bad economics and I don't want to live here. I love my Motherland but I don't like the State. I want to have comfortable life and don't always be in searching good job and better salary. I want to dedicate my life to my husband and my family. I don't want to say that I am lazy. I like to work, but I don't want to dedicate my life to my work. I hope you understand what I am talking about. I see that many russian women try to go out from Russia looking for better life. They marry to foreigners to get citizenship of another state. Then they divorce. I don't like them. I believe in marriage for life. I want to marry for love. Darrin, I want you to understand me in full, until we will make some next steps. Tell me what you think about this all and what else you would like to know. Now I must close my letter. Yours Avenya
Hello, my dearest Darrin. I have thought a lot about us and came to conclusion. Darrin, I wanted to say that we must meet in person. I want to touch your hand and see into your eyes. Really. I thought is it really so hard for us to meet? We live on the same planet, just in different places. Darrin, I have the crazy idea. I want to visit you. Would you like to meet me in person? Would you like to see me in real? I want. I think if we both will want it we can do it. We met in virtual space. We found out that we have common thoughts and ideas for living. We both need someone in our lifes. We like each other. So we must meet. We ust meet to see if we are persons who we see in our letters and our thoughts. We should meet to learn each other more, to talk, to feel each other. We should check up our expectation in real life. I don't see the sense to continue our corresponds and to make image of our relationship in our minds. I think we must meet and see if the things will work out between us, see if we will fall in love with each other. Without meeting in person we can't create full understanding of person. I want to meet you and to develop our relationship. I know we met in Internet but we met each other. It means a lot. Darrin, I want to meet you. And I want to visit you this year in March. I can take vacation for March and I think it would be good time to meet. Tell me what you think about it? Darrin, I really feel nervous right now. To be honest I am afraid the only thing, that you said something like "Let's stay the friends. I am not interesting to know you closer." You see it is not enough for me. I want more. You may think I am crazy, we never met. I understand. But can't do anything with it. My friend's husband works as a lawyer in Moscow. I will learn about what papers I need to make and then I will tell you. I don't know how long it will take me and how hard it will be. Darrin, I want also to enlist your support. Can you help me if I need something from you? I don't know what exactly, maybe some information about you or something else. Do you think it is possible for us to meet? I think yes. I believe in fortune and I think it smiled on us. If we could meet each other in nternet we can meet in real. I am sure we will have happy future together. Darrin, I am so excited thinking of it. Yes, I surely want to embrace you and I will everything that depends from me to make us met. Please, write sooner what you think. It is all for now. With love. Yours Galya. p.s. I want to visit, but who know maybe I will stay with you. Smile.
Hi Darrin. I want to tell you very serious thing. Darrin, I have done some research for coming to you. And I have good results. I told that I talked with my friend about it. Her husband works as a lawyer in travel agency in Moscow. His company helps people to solve all questions about travels, organized tours and immigration. They also make all paperworks and passport required for travels. I got his professional advice about my wish to come to you. He said that I would need visa and passport to come to you. His company can make all these papers in 10 days. This company is connected with American Embassy. That's why they work so quickly. I asked what I would need to do and he told me about all stages in this process. At first I need to apply for visa in this company. They will make an inquiry into embassy in Moscow. Usually it takes about two days. After they will receive authorization for my visa I will need to contract for their service. Then they will start their work. I will get visa, all papers and passport in 10 days. Then I can get ticket for a plane and fly to you. This service costs $340 USD. I know this is a lot, but it is fast and reliable. The lawyer said I can try to get visa by myself but it will take more time, about 8-12 months. I will need to come to embassy and apply for visa. The pay is about $150 USD. Then I will need to come there some times to sign different papers and wait. You see it could take more time, money and nerve finally. What do you think of this occasion? Ithink it is great chance for us to meet. There is the reason we must hurry with it. This company have a licence to issue visas. But the government of the USA decided to limit number of visas since next quarter. This company will not issue visasany longer since April 1, 2004. The only way to get visa will be the embassy and it is very hard, almost impossible for lonely young woman. So I will not be able to get visa next quarter. Also the lawyer said that they have limited number of visas they can issue for this quarter. This is the rule of US Embassy. Now they have few visas they can give. He said if I want to get visa I must do it as soon as possible. You see we must hurry if we want to meet in person. I must say that I have already applied for visa. Don't you mind? Darrin, I love you and I need to meet you in person. We must do it as soon as possible. You know I haven't $340 USD. It makes me so sad. What can I do? I hate I have no this money. If I could pay for it I would do it without any doubts. I can get about $40 USD for visa but I need another 300. Darrin, I know we will be happy together. Please, help me with visa money, help us to meet. As for visa's period of validity it works for 3 months. I can prolong it if I will need. And I also can marry you if we will decide to do it. Darrin, please, think of it. It is our chance, we can't miss it. I must pay for visa in next week. You see they take payment in advance usually. But the lawyer made an exception for me, because his wife is my friend. And I promised to pay in these days. I can't let him down. Trust me Darrin. It is the best way we can meet. If you want to meet me, please send money these days. I count on you to help with the expenses. I have no one to do it. Use western union. We ave several western union agents locally here. So I will be able to receive your money without any problems. I have some opinion about this company at my friends. They are very fast and reliable. You will need to put in order my name and location. Name: Galya Volkova Location: Russia, Vladimir. I will also need your data to receive transfer. - money transfer control number (MTCN), you will get it in the receipt. - your name and address (as it appears in transfer order) - control question and answer (if you will use it) Write me this information in your email after you send money. Also you can send money online from www.westernunion.com if you have credit card. It is much faster. Darrin, I understand that it is maybe too fast, but we need it. We can meet and we must se this chance. I know it is much money but I can't get them here. I was trying o borrow this sum, but I couldn't. My friends don't have such sum. Darrin, you see it will be the first step to our future. I must get visa at first. I understand that it may take some months to save money for ticket. I will try to find them here, at least part of them. But I can't find money for visa in such short time. Help me. I do it, because I love you and I trust you. I believe in our future, I believe in you. you doubt in me? Can you trust me your life? Write me. I feel very nervous about your answer.I love you.Your Galya.
Hi Darrin. I still feel uncomfortable for asking money from you. Probably I hadn't do it. I don't know. Darrin I can imagine how you feel. But see I have a risk too coming to you. I have told to many people about it. And I have heard some negative stories about girls coming to another country. The usual wasabout Americans who invited Russian girls to come to America. Then Americans took girls' passports and made them to work as prostitutes. It was very hard decision for me to come to you. I thought a lot about it. And it is not irrational decision. I understand you are careful and you can't trust me completely, but what can I do to prove you my intentions. I just was trying to be completely honest with you so you could see my real soul. I am sorry I couldn't do it. I know only one thing. If you want to get something you should do it by yourself because no one wants to help you. I've done big work to find the way to come to you, I've prepared all papers. To be honest I expected your help. I don't know if you will help me with money or not. I don't care about it. I will do everything by myself. I don't know if I will find money here or not. We will see it this weekend. I must pay for my visa paperworks next week. I will write you later and let you know if I have visa or not. arrin I just can't understand your words. You said come to me. But you don't believe me. How can you know that we will be happy together and I will not run from you with all your money. I ask myself why people are so distrustful. Is the reason money? I hear words about love and trust about future life but when matter is money I become a fraud. I hate it. Money rules the world? Do you think so? When the matter is money other things disappear. Why? You can check me, my words, my background. I don't care. I am not afraid because I am honest with you. But it is annoys me when I know you do it. Well Darrin I finish my letter. I don't want to say something offensive for you. You are the adult and you make your choice. I can't judge you. Your love Galya.
Hi, Darrin. I am really glad to see your letter. It is the only reason for me to check my email box. Today we have good weather. I have a great mood. Darrin, I must say to you some words. I love you. I don't know how you react to it. But these words are sincere from me. I told you about my mum's words. She advised to hear my heart. You see my heart says that you are my right man. I had some doubts. But I decided to say it to you. I understand that it is too fast to fall in love with the man that you have never met in real. But also our meeting started not from flirtation but from honest words. We have been sincere with each other. We both need some one in this life. We both like each other. We started our relations from learning our thoughts and dreams. We both know what other wants. We hared our thoughts and we have a lot common. I don't know what do you think now of me. Maybe you think I am crazy or you share my opinion. You see if the man knows what he wants he must do something to get it, but not to sit and think of it all time. I know that I love you. I know you are careful, honest and strong man. You cannot deceive me. I know that you are the man that I have been searching for. To my mind this situation about Internet helps us to develop our relations in shot time. We just jumped the long period of acquaintance and adaptation to each other. At first we started from the point that other people reach in some months or more. See Darrin, people meet, adapt to each other. Then after some time they begin to consider their common goals and intentions. Then they decide possibility of living together or having some kind of relations. So the endpoint of this situation is exchange of thoughts. We reach it without preparatory stage. To my opinion, the most important thing in relations between man and woman is spiritual contact and understanding without words. Other things are less important and some have no importance at all. For me love is the thing you can't describe. It comes from inside of you. You just want to make happy the man you love. And there is no any criterion of appreciation to it. Well I said enough for now. Darrin, I love you. You see it is true. I will think of you and wait your reply. With love, always yours Galya.
Hi, my Darrin. I am so happy to receive a letter from you. I miss you whole days. I am very excited to see an e-mail from you! Darrin, I am dreaming of you constantly. I have told my friends about you, and they are also excited for me. I dream of touching you and sleeping with you in my arms. I want to be with you, to keep you warm, to hold you and never let you go. I want to be with you forever, and I know that the time will come true. We just must do the things that depends from us. And finally we can overcome all obstacles. Darrin, yesterday evening I thought of you and wrote a little poem. I don't know how it is correct and right. But I think it can express my feeling very well. My dear, dear, dear, dear! I want to see you and to hear! My life is filling with the mean When I found you, and you found me. I want to hold you by the hand. Oh, man! How much I want your hand! I'd like to touch all your fingers I feel the sorrow, I'm sad singer. y friends said me: "It is a rise! There is the happy in your eyes!" But they don't know why I'm such. It is, because I love you much! But I'm sad singer (I wrote you) I can not hear and see you I can not hold you by the handBecause I know how far is your land! Well, don't be very strict judge. I am just a beginner. Good news. My visa will be done very soon. Darrin, I asked my lawyer to check prices for plane ticket. He said that I must have the discount for plane ticket. You see my father has good services and great experience in designing our city. So he could have the discount for one flight in a year for him or for any member of his family. I have already talked to my father about it and he is eager to help me. It works at Russian airlines company Aeroflot. My father will need to request to his trade union for some documents and then my lawyer will help me with papers and orms to get this discount. I need to know what is you nearest airport. My lawyer must know it so he could formalize the papers. Darrin I think I must try to get this discount. It is about one third of full cost of ticket. I feel very uncomfortable you have such expenses for me. I want to help you. See what is exact prices for ticket from your side. I want to see how much they cost here. Maybe it makes no ense to get this discount. Darrin, I don't want to cut my letter. I'd like to write it forever. See you soon. I love you. Galya
Hello, Darrin. I love you. I miss you very much. Your letters do make me feel good.My parents really happy for me. Smile. Darrin, I have learned about plane ticket prices. I can buy ticket from Moscow to Norfolk Virginia for 900 USD. It is the prices with my discount. But I have bad news too. My lawyer said that it is special offer from Aeroflot. It is time limited. It works for Russian citizens until April 1. The tourist season is begin since April 1 and they will rise their prices and this special offer will not work until winter. My discount also will not work until winter. He said it works only in winter and first part of spring. The lawyer said the better way will be to reserve ticket in advance and try to buy ticket until April 1. We can buy ticket for any day in month. I think we must obtain this discount. What do you think? I am ready to come to you at any time I get a ticket. If we reserved it I would be sure we will meet soon. Write me what you think. Yesterday I had very nice day. I met my old friends. We were friends about 10 years and a year ago they moved to St. Petersburg. They are Natasha and Sergey. Very happy couple. Natasha's mother lives here and they came to visit her. In the evening they invited me and few another friends. We had very warm talking, nice supper and relaxed atmosphere. I enjoyed the evening and thought about you. I thought how it could be if you were here with me. Of course in short awhile everyone noted my mind absence. I was with you. Smile. Yes, I still hadn't told anything about you to Natasha and Sergey. Then I told them everything. They were happy for us and said that they would be glad if we could visit them in St. Petersburg one day. Natasha were happy sincerely. But Sergey told me to be very cautious. I assured him that you are very reliable and careful man and I trust you. But Sergey asked me to give him your phone number and let him know when I come to you so he could call to me and make sure I am OK. Darrin I have so strange feeling. I am already not here and I am not there with you yet. I can't wait to meet you. Today I had a conversation with Maria Ivanovna. She is a teacher of the English language. She is my mother's friend and often come to us. She lives alone and we are like her family. Maria Ivanovna is 65, she's going to retire on a pension. We discussed with her the problem of language barrier. She has told me, that when she was on training in England, she has fallen in love with an young teacher (Englishman). They had a love-affair. In that time she had poor nglish, but her friend understood her. When they remained alone, she did not use her knowledge of English. She understood him without any words. Smile. he said it is not a problem to communicate in English when you are in language atmosphere. She also thinks that I have very good skills in English. To her opinion I will need only about a couple of weeks to adapt the situation and then I will speak fluent English. It is a psychologic adaptation. And it is all right. Now I am sure I will not have any problems with English. Also I hope, you will help me to take possession English in perfection. Well, I close my letter. Think of me. I think of you constantly. I get very excited thinking of our meeting.I love you. Avenya
Hi my love Darrin. Today I thought of you the whole day. I love your name very much, as well as you. Your name reminds me something very good. I know, that you are very good and kind person. You are my choice and I'm your choice. And I am very happy with it. I love you very much my dear. I'd like to tell you it again and again. Do you believe in my love? I see you have already told it, but I want to hear it again. We must fix feelings personally. I so hope to see ou soon. I will be ore happy, when I will see you near to me!!! My mom said Hi to you again! She is very happy for me, because I have found my love. She wishes us to be together and have happy life. I often dream about our meeting, when you will meet me at the airport, and we will go and we will talk. I think, that we will understand each other, because it will be language of love. Please write me your answer as soon as possible. I will wait for your response. Please, don't worry if I can't write you soon next letter. You know I don't have constant access to Internet and sometimes it is difficult to check my email. But I will try to write you everyday. I love you very much! I will think of you Darrin. Your Galya.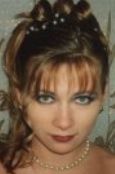 ---
Prospect Oktyabrskiy 45,apt. 69,Nikolaev 54018 UKRAINE Phone number:+380512558732 Agency details: This lady also has her pictures and profiles in many other gaencies as well. But the agency I had correspondence with her is indeed a member of Anti-Scam Program. Their response was that I should make a scam report and they will immediately remove the lady from their system as a scammer and block her from trying to join any other agencies.
I went to Kiev to meet this lady and one day she had accidentally lost her wallet in a metro which she showed to me the day before that.There was this picture of her and her mother.She vwas devastated and told me that something like this happens to her all the time and that she lost her money last year. Then the next day I found this letter in my apartment I had rented during my Ukraine trip:
Letters:
"Hello,dear Kim,I came to your flat at three hour o'clock afternoon,but you don't be there.I'm sorry,that I don't call to you today.I can leave my study early,so I come.I waiting for you to 16.30-to four and thirty minutes,but you don't come.I can't wait so many time,because I must do my presidures(injections).I call to you today and I'll try to come,because I need you help.I'm very ashamed about it.You'll see,one week ago I give to one woman money,because she very need it.And I told when I need a money,you must give it back to me,because from this money I must pay for my hotel and I must live one month.So,yesterday,in the evening,I try to find this woman,because I need a money,but she go to anothersity,and I understand that she don't give back to me money.My mother don't know about it.Kim,if you can,of course,could you help me and give memoney for some period,after one month I'll give it for you back.I'm very sorry,that I ask it about this:I'm sorry,I can't waiting.I'll go and try to come today,tomorrow I come at 14.30.Waiting me,please.Thank you very much!A kiss for you.Natali." The letter was a huge dissapointment to me I think but I decided to trust her and I asked her some details about this.She stated that she needs 700 Ukrainian hrivnias which is about $ 130.00 to pay for her University and hotel for students.She promised to send me the money to me via Western Union and she wrote down my full name and my passport number.She talked very much about the money as if she was nervous if I wouldn't give it to her.Well,I finally gave her the money but I've never received it back from her but when I left Kiev and went back to Helsinki she stated that there is no future for our relationship.So,it was all about money and scamming. Luckily,it was not so much money.I just hope that she won't be able to screw anyone else like she screwded me from the very first beginning. Sincerely, Mr. Kim
---
To send your own story, please click here
Click here to support Black List
READ ALSO: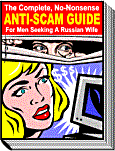 Met a Russian woman over the Internet?
Thinking about finding a Russian wife?
Russian woman wrote to you? Don't move any further until you read The Complete, No-Nonsense ANTI-SCAM GUIDE For Men Seeking A Russian Wife. Too many men were caught up in a scam and lost great deal of money - want to be one of them? Ensure your safety and peace of mind - read the ANTI-SCAM GUIDE.




Scam-free search - GUARANTEED! - Looking for somebody truly special but have had it with scammers and scam agencies? Let professionals to do the job for you.

The Universal Crib On Finding A Russian Wife - the most compressed, step-by-step guidance on finding, courting and marrying a Russian woman.
Dating Scams - The real picture of international introduction industry
Reliable Dating Services - where to look for a Russian wife
The shocking truth about Russian Brides - E-book by Marina Smiley. Find out things about Russian brides that marriage agencies will never tell you.
Why Russian Women? - If you decided to find yourself a Russian wife, you would be inundated with questions of the type "Why Russian Women?" from everybody you cared to share your idea with. Surprisingly, every Russian woman you are writing to will ask the same question: "Why do you want to find a wife in Russia?" After a while, you might start questioning your own sanity in doing the thing which everybody, including your dates in this Internet rendezvous, consider strange enough to request explanations. Here you will find some ready-to-use answers for your family, friends and Russian women you are writing to.
Cheap Russian Translations - Russian-English/English-Russian translation: fast and comprehensive. You are not sure she understands what you mean? Translate your letter to Russian! Reasonable rates and highest quality.
---

JUST RELEASED! New E-book by Elena Petrova:
"How To Find And Marry A Girl Like Me"
Comment from the reader:
"This may well turn out to be the best purchase I have made... I hope not too many of my competitors find this book!"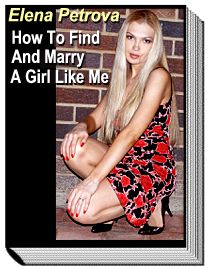 Discover how to find, court and finally marry a beautiful Russian woman!
This is the only book written by a beautiful Russian woman married to a western man - for more than 5 years! - and who is also the owner of a highly successful Internet dating agency.
Find out once and forever what Russian women are really looking for, why they are looking for it and how you can give them exactly what they want!
Get responses on your letters to beautiful Russian women - 9 out of 10, GUARANTEED!
With "How To Find And Marry A Girl Like Me" you'll learn knock-out techniques that will instantly boost your success rate in dating Russian women - online and in real life. You will have more beautiful girls that want to be with you than you can handle!
And not just ordinary girls! They will be beautiful, intelligent, but most of all - honest and sincere! You will be the one to take your pick!
STOP wasting your time and money in search for a Russian wife... Get it done - painlessly, easily, and certainly! Moreover, have lots of fun along the way!
Yes, you too can marry a girl like the one on the picture... Click here!
---
New e-book by Marina Smiley (the author of famous "The shocking truth about Russian brides"):

"Sex and Love With Russian Women"

Discover where so many guys fall short when visit their girlfriends in Russia;
Learn how you can dramatically improve your success with Russian women and win when others fail.
Most intimate questions answered by a Russian woman - Medical Doctor.
---
Comments, suggestions? We want to hear from you!
Click here to Contact us
Seek a reliable Russian Dating Agency? Why not check www.elenasmodels.com - RECOMMENDED
---