---
Elena Patrusheva, Novosibirsk (Berdsk), Russia

Hi I'm a 44 year old american male living in Seattle Washington. I'm father of 2 girls and have tried several different internet match/dating sites. On American singles I received an email from Elena Patrusheva that soon grew into a 3 week long email relationship. She was very clever and despite my instincts that it was to good to be true I fell for it. Thank goodness for the WesternUnion man. He alerted me to the fact that multiple transactions had recently occurred with this person receiving money. She had acted like she didn't even know what WesternUnion was, except her cousin Nadia came to her rescue. I didn't send the money and shortly after find this web site. While my heart was abit battered for a time I can now see it for what it was, just a scam. Who really knows who she was or even if it was a she. Now though I am interested in learning more about Russian ladies and who knows, maybe I will continue my search by including international potential. Thanks for the web site, as much as I didn't want to believe it the facts were to hard to ignore. I have attached a few of her emails and pictures. Andy
Letters:
Hello Andy! I so ready today to receive a mail from you! And I so glad to see, that you received my mail and answered!Thank you for pics.it is like me very much. And I so happy that you understood my entire letter! I would like to continue our correspondence and I hope you too! So, I will write you more.
Dear Andy, I understand most in your letter! But I not sure now I have no much time to read it more carefully. I undesrstood all words but I dont know grammer well. So, I have to write you a little about my situation. As you know I live in town that named Berdsk. It's a very small town and only a couple of people here have their own phones and Internet access. But we have Internet club here and its very popular. The only way for me to write you is to get here and pay for time at computer to write you. But I so happy to do it! I printed your letter and I will read it more carefully at home with dictionary, w! hen I will have more time. I hope its ok, but I can miss some of your questions, please don't worry, I will write answer in one of my next letters. And sometimes (for example some parts of this letter I will prepare at my work and just then type it to you). So I think I have to tell you more about me and what I am doing here. I can't describe myself, its not easy but I will write you all that my riends say. They say, that I am very cheerful, attractive and devoted woman, and I will not leave my friend in trouble. I do not smoke and I don't drink often. I can drink Champaign, vine or a little bear. But I don't drink a lots, only sometimes at holidays. I was not married and I have no children. I like only honest and open people even if its bad. My father works likes driver in hospital. He has a lot of business trips. They are not very far, but sometimes he trip to Novosibirsk. Everybody knows him in my town. I have no moth! er. Its not easy for me to say about it. She died when she gived bi rth to me. My father love her very much and its a very big loss for him. I know a little about she, only from my father told me. Now my father has another family, but we love each other very much and I am always going to him at weekends. Now I living with my aunt. When I was a young girl I lived with my father. And all home businesses depended on me. That's why I think I am independent woman. I am proud for this, because it helped me to find out how to cook and how to make homebusiness. I like to cook very much and I am cooking always only by myself. I like to cook something unusual. I like to prepare fish and meat delicious for my guests and guests of my father at holidays. He always asking me to help him because he know that i coocking very good. I hope I can be good housewife. And I would like to find a man to give him all my care and love and to get this back. Most of all I like fruits like grapes, persimmon, peach, appricot.! I would like to tell you about how I get idea to write you a letter but its seems I have no much time now. I will write you about it at my next letter. Its very pleasant for me to write you letters. I like it very much. Looking forward to hear from you, Elena
I am so happy to get your letter and I am so happy that we becoming closer to each other. All night I thinking about you and about us, I turned on few times the light to read and reread your letters. Its very great that people can meet each other throught Internet and write letters to each other just every day which can let them know more about each other, to make fellings and empathies. I am so gald to meet you in my life and I am planning to meet you in person. I am very serious in my choice. I dont think that longterm correspondence will help us as much as personal meeting. I dont like to speak about financial, it does not good in Russia, I dont brought up such, and my parents teach me to consult with it only by myself, and if I ask someone about something, it mean that I thought a lot about wheather to do it or not. So I thought a lot about is this good or not to ask you about help, but I hope for your understandi! ng because I do it only for both of us and for our happyness. My dear, during the time of our communicating, I understood that we have feeling to each other that I can call LOVE. Such feelings between people become not only from nothing and from lots of thought, analyses of relations, understanding and mutual help. With every day I am becoming surer in my choise and in you. And I sure those if I do some mistake you will understand me and forgive me and I can say it about myself too. Looking for our relations I understood that only destiny of my heart is to meet you in person. And I believe in mutual feelings. I was at cash of airport department today askingabout cost of the tickets. I dont think that tickets can cost so much! I dont sure in choice of date, but I asked about cheapest tickets that exists. Its costs about 900 US dollars. So, here is information about ticket: it is costs: $909.00 Depart Novosibirsk (OVB) 6:50 am ! Arrive Seattle (SEA) 12:50 pm Tue 20-Apr Airlines: Aero flot-Russian International Airlines 722 / 323 Unfortunately for that moment its really big money for me. As you know, I saved up some money, its about 400 dollars for the ticket and all money for the visa. So I need about 500 dollars more. Its really ard for me to find now such money bymyself, it will take about half of year more. Will you help me with it? What do you think about a date of our meeting? Which is the best? The easiest for me is to take vacation in next month. Please write me your opinion. I dont know a lots about how to send money but I will ask it from my cousin, she sent money few times for my aunt from another countries. I am waiting your responce with impatience and I hope for soon meeting. I am sure that meeting in person will be better then thouthands of letters. But it big money and if you cannot help that I can understand you . It my mistacke. Everything is Allright. Yours, Elena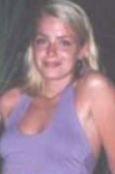 ---
Elena Revtova

I had been contacted by one of your Russian scam artists. I was sucked in and and accidently came across your web-site, she was listed under another name. I was contacted by Elena Revtova aka Albina Pushkavera, Natasha Komarova, Tatyana Biryvkova. She contacted me at yahoo.com and we started to exchange e-mail. I did not realize she was sending form letters and found it odd she did not answer questions I asked. We were setting up a flight, visa and passport. A company known as Siberian Travel Agency contacted me to pursue travel arangements the contact was Aeksander the owner was supposed to be Michail Popov. The TRAVEL AGENCY "Siberiatravel" 620066,Russia,Ekaterinburg,Lenina street 57 tel: +7-343-266-77-21 email: siberiatravels@bk.ru www.siberiatravel.ur.ru The Western Union Payment for Invoice No 13-5390-0689 I happened to have a problem with the date suggested and tried to contact Elena. Nevere heard back. Luckily I never spent any money, but came very close. Below are the e-mails sent to me. I also have a few pictures she/he used if you are interested.
Letters:
Hello , I am Lonely girl about 29 years old. I have seen your ad and it seems to me we have enough many similar dreams and hopes. To be fair I think that one eal meeting is much more better than thousand letters . I would like to see your picture and to hear about your dreams ,and if we have a lot of common we may meet each other one day soon. I want to love and to be loved ,I want to make you happy and to be happy myself,I think our life is too short to spend time to write a lot of letters.I am not too good english writter but I do hope you understand me.I am enough tall,my weight is 50 kg and I have blue eyes,I am natural blonde and I have not had a lot of boyfriends.I am too strong,and there is not my right man among them.If you have time and wish to learn me better please feel free to ask. A little about my dream,he is wonderful man,a lot of muscle ,very kind,very romantic,don't look at different girls,love only me,and have a lot of similar hopes and dreams.Of course I see it is only my imagine of my man and you may be different man but be my love,of course a lot of muscl is not very important thing.I only want you to know about my dreams.my english is too poor to express my feelings,I want to meet my right man. And I will do my best to meet him! Well,I think it is enough for first time,if you have the same wishes please reply to my direct email address flower1974r@bk.ru or write me your email address. Bye, Bye Lonely Flower

Hello my new friend Steve, I`m very happy to write you now!!! I like your photo so much, you very hansome man!!! Today is very nice day and weather. In my profile This my first time looking for man in Internet and I have wrote you message and I'm very happy receive answer from you, now I don't have profile, cause I was something wrong with my regestration and I have deleted my profile. In Profile I wrote that I'm looking for serious relationship. It's very strange for me to look for serious relationship in another country. My girlfriends adviced me to do it... Some of them have a correspondence with men from abroad. One girl Ekaterina is going to visit her man soon to Germany. My parents told me if I live in another coutry and I`ll meet a good man, they will be very happy!!! My parents permited me to look for a man in another coutry. My name is Elena. I can write and speak English without anyone's help. I'm 29 years old (1974, 30th Marth). I live with my parents, I live in Russia, Urals, Ekaterinburg. I don't have a boyfriend here, I have few boyfriends, but russian men don't want to take care of their children (some of them don't want to have children at all ) and they can't provide a stable future to their wifes. Maybe it's boring but I want to know what will happen to me tomorrow. Some people don't like to think about the next day.. as for me I want to have a stable future.I like to write letters (usually I do it by hand, I don't have any foreign friends but I have many friends in Russia). My granny told me that she wrote letters to my grandfather when she was young . It was time of The Second World War. Now she is very happy that they didn't have computers and telephones because now she has letters from her husband (he was killed in the war). I know that sometimes she is sitting in her room, she read his letters and cry... My grandfather was the only man in her life, my mother loves only my father and I want to find "my man". Please write me a full information about you, your work, where you live and e.t.c. You can send me your photos and photos of your city if you want!!! . I have few questions for you. What do you want from our relationship???? What weather is in your city?? Do you like animals? I don`t have a computer at my home and I use an Internet Cafe in my city. Oh... sorry for my long letter.. I'm very romantic person. I like to write long letters. Now I`ll go home and will prepare supper for my parents and me and tomorrow morning I`ll go to Internet Cafe and I`ll look an e-mail from you!!! Please write to my direct email flower1974rus@bk.ru Many Kisses for my friend!!!! Elena
Hello my dear Steve, I'm so happy to receive an answer from you! I like your photo so much, you very nice man!!! Your email made my day! I hope our relationship have a future... Today is the 17th of Marth, the weather is very nice +5C Degrees. Yesterday I told my father about my email to you and about you, my parents are very happy that I met you. My father sent you hello!!! I decided that I wanted to correspond only with you and I don`t want to look for anbody else. I hope you will do the same. You are very special for me. I have very strong family values. My mother taught me how to be a good woman. I respect my parents very much and I thank God every day that he gave me such parents as I have. Now I know that you are interested in my person and I can tell you more things about me. It's very important to know each other better. I`m very glad to ead your email. I'm ready to tell you more about me. My height is 168 cm (5.6) My weight is 53 kg (115-116) My measurements (bust-waist-hips): 92-60-92 cm I'm in a good shape because I take care of my body, because I like sports. Every morning when I get up, first I take a hot shower and then a cold shower.. and I'm full of energy till the end of my day. After shower I do morning gymnastics. I have neither time, nor money for gym and I prefer to do gymnastics at home. I'm not lazy! I like to swim in the Swimming pool very much. I wish we had the sea here! I like the sea! I finished The Ural State Univercity, journalistic faculty but I don't work on my profession, I used to sit at home and to do all housework: to help my mum, to cook for my parents. I want to tell you about things I like: I like to cook for someone. I like vanilla and strawberry ice-cream. I like to look at stars in midnight. I like walking hand in hand in park. I like warm weather. I like honesty. I like you. Also I want tell you about my dislikes: I hate furs. I hate boiled onion. I hate cold and rainy weather. I hate lies and unfaithfulness. I hate that I'm so far from you. What I like in a man: faithfulness, honesty. He have be open- minded nd open-hearted, also easy-going. I have an idea, What do you think about phone conversations? Could you call me ? I want to hear your voice and talk with you so badly. If you can do this I`ll write you the time and date, ok? Please try to check the time difference between Russia, Ekaterinburg and your country. Please write me your phone number too ( home or cell ) and I`ll try to call you too. I hope that we can talk by phone soon. Steve, I want to find a "right" man and spend with him all my life. Tell me what qualities do you appreciate in a woman? Today I`ll send you few photos to you ( my parents and me and photo from Univercity ) Darling, I have to go home now because I'm very tired and hungry. I hope you have a place for me in your heart and your mind... All my thoughts will be with you. Let the sun shine today in your city, let your day be as good as you want! ... and keep smiling to make me happy for you! This night I will try to come to your dreams.... and I will smile for you! Yours, Elena
Hello my sweet Steve! I'm happy to write you again! I miss you very much! I like photo, thank you!!! Yesterday with my parents we visited my granny , She live in Village near with Ekaterinburg. She send you Hello, and she give me warm sweater for you. I returned to city today morning and now I came to Internet Cafe, thank you for your last email. I like to read your email. I want to know all about you. It's very hard to know a person through writing emails, without meeting and personal contact. I want to do all my best to tell you all things about myself. My favourite food is Italian. I like Russian kitchen also. It's my hobby to cook Italian dishes. I like to cook pizza. My favourite one is pizza with mushrooms and tomatoes. Do you like pizza? What is your favourite pizza? I like to cook lasagne also. Some days ago I tried to cook lasagne with chicken, it was very tasty. Have you ever tried Russian dishes? borsch? pelmeni? vareniki? I like to eat ice-cream. We have here Baskin Robbins and I think that ice-cream is very tasty there (but very expensive). When I have money I like to eat ice-cream in Baskin Robbins. Do you like ice-cream? What is your favourite juice? I like grapes and cherry juice. Do you like coffee? I don't like it. I like to drink green tea. My favourite colours are red and blue. My favourite flowers are lilias. I like to ski and to skate at winter. I like swimming. I adore beautiful nature, I like to go to the nature with my friends in summer. Tell me about your favourite things. Today it's very nice weather in Ekaterinburg +3 - +5 C degrees, and very sunny. What you think about our meeting? I really want to be with you. I hope, you can understand that we can't conversate only in letters. To know each other we should meet face to face. I'll very happy meet you someday, maybe you can visit me in my city? I can show my city to you and you can meet my parents, or if you don't have free time now for trip, maybe I can fly to you? Write me name airport in your city and I'll check plane and tickets for my flight to you. My kisses and hugs, yours, Elena
Hello my sweetheart Steve! I miss you very much. I`m thinking about you all time. I understood that I love you, I realised that I want to be with you. I dreamed about our first meeting... I'll tell you my dreams. I come to you, I tought your hair, shoulders... I begin to kiss your back... Your hand tought my eyes and lips... I want to kiss all your body. I want to make love with you. I want you'll be near me, I need you. I told my dad that I found my love and he was very happy when he heard that. Yesterday thinking about you I decided to draw something. I didn't know what to draw but I felt something and I don't know how to describe that feeling, so, I took a sheet of paper and a pencil and I began to draw. I didn't thought about what I was drawing I thought only about you. Do you understand me? I don't know how to describe it but I hope you'll understand me. I'm so happy I found you. I'm so happy that you are exist and I can write you emails. I can tell you everything what I feel. I can tell you all my dreams and routins. I think about you all the time. I think about you everywhere. Today, when I was walking in the park I thought about you. I imagined how we are going there together, we take hand in hand and we are laughing. I was very happy at that moment. now I can tell you that ou are the man of my dreams, You are the ideal of my man. Are you happy to hear that? Tell me more about your feelings and about your dreams. Now let's start lessons of Russian laguage: Ya te'bia lu'blu = I love you. Ya te'bia ho'chu = I want you. Ti mne nu'zhen = I need you. Dosvi'dania = Good bye. Today I visited travel agency, my parents used this travel agency for flight to Island Cyprus 2 years ago. I talked with travel agent, his name is Aleksander, I told him that I want to fly from Ekaterinburg to you. I gave him your email address, he will check today information about visa, tickets and when I can fly to you and he will write you this information. I'm very happy that I can fly to you and be with you, I'm ready for our meeting. Maybe we can chat online? I have installed ICQ, this special program for chat online, you can download this program from ICQ.com, my ICQ number is 328650958, I hope we will chat today or tomorrow. I have very good news, maybe in Wensday or thursday I'll have cell phone and I'll give my number to you and you can call me in any time,ok? I bought a gift for you and I'll present it to you when I'll come to you. My kiss and hugs, your Elena
---
Inna Rybakova/Inna Sergeevna (Stavropol, Russian Federation)

My name is James (not really, but, whatever) and I am a single father of 3 children from Indiana. I am a victim of a scam that is probably the most common one in this list. I have done extensive research into this site to find 20+ times that this scam has been reported. It appears to be evolving. They are actually starting to add text to the letters to answer a few select questions as the scam progresses. I recall asking about her surname when she sent me a copy of the Visa she had. I remember asking about it because I always thought a surname meant married name. I was not going to send any cash at that point because she had said she was never married. Of course, she set me straight on that. Here is a incomplete list of the other aliases that were used. Elena Filipova Anastasiya Karpetc Anastasiya/Nastiya Chelombitko Ekaterina (Katya) Zaytseva Ekaterina tepanovka Tatyana Eremeevna Solovyova Ekaterina Skobeleva Irina Alekseevna Melnikova ve! tlana Lezhnina It has been reported 4 or 5 times just so far this year. They contact though almost every site I have heard of, and a few I have not. She got me through matchdoctor. It is a pretty extensive scam, runs about 6 weeks before asking for a few hundred dollars to finish paying for airline tickets. They even look up the flights to find a for real route and valid flight numbers. She claims to be paying for most of the trip herself, just comes up a few bucks short. Then as it progresses to the point where she is to arrive, she hits for more cash (usually just a few hundred more) for insurance or some kind of cash to be able to leave the country. From the last few letters that I got from them, it looks like they are trying to keep the scam going from there. She claims to be hurt in a mugging while waiting for you to send her the second payout. Then the letters from the hospital come in. Looks like most of the time, the scam falls apart at that point. I had figured out what was u! p by that point because of a lot of reasons I won't get into. I have been trying to contact anyone who may have the original letters from her so that we can try to track down whoever is doing this. I would like to send them a care package. The last few letters, the ones that came when she was supposed to be traveling from Stavropol to Moscow, actually show up from the east coast of the US. At least that is where the IP originates (Comcast home cable network) The earlier letters are routed through Moscow somehow. They always come at the same time each day, so they are batching them out. But the ones that came while she was traveling came in the morning. I think back to when I first started writing to her and there was a weekend that her mailbox was full.I should have seen the light quite a few times, but, I guess I didn't want to believe it. I really fell for this, hook line and sinker. I was head over heels. I am just glad I called Delta to find out if she was on that plane. Otherwis! e I would have been in Chicago waiting for her to come off the plane. I tryed to keep it going, but I think that figured out that I was on to them. This is all a shame too, because I find Russian women facinating. I don't think I am going to seriously pursue another Russian woman. Not that I wouldn't LOVE to find one. But, at least with a local woman, I can look her in the face as she is taking my money. I was contacted by another one today, I am sure it's a scam, but I am going to have some fun with them. Maybe they will enjoy going to pick up money that is not there a few times.
Letters:
Hi my new friend! My name is Inna. I for the first time use this kind of dialogue and I apologize beforehand if I'll write something not correctly. I sincerely hope that my letter will become the pleasant message for you. If to be frank, I don't know what to write in this my message to you. Maybe I should explain what has forced me to write to you this letter? I am not sure if you are looking for the same that I am, but I hope! I am looking for partner in a life, who would fill my heart. Once upon a time, the loneliness has knocked on my door, and I have opened a door. And since then the loneliness lives in my home. The loneliness establishes own laws of life, the sunlight ceases to bring joy and shine and a life is filled with sadness and disappointment. I am looking for my second half to share simple pleasures and together take off from the soul a weariness, a pain and sadness given birth by loneliness. I am looking for a friend first of all to go on road of a ! life together, rejoice to a rain together and together wait for arrival of a golden autumn. I don't know as far as really possible to find soulmate in such way. But I know that many people not been able to find happiness in the usual life, have found happiness in this way. I am happy where I'm. But my happiness is lifeless because I couldn't find here such man who will "bring a spring" into my heart! And I have decided to make this courageous step. And I ask you, if you are not serious, please don't answer me because I write in all sincerity . But I will wait for your answer all the same. I'll share with you my picture. I apologize if my message has found you in a bad mood. My personal e-mail address: inna@novogireevo.net

Hi James! I so waited your letter. I worked today in the day off with hope to receive your letter. But you have not written. I do not know why. You have no time? I did not receive your letters two days. I so wait your letter. Please, tell me why you hav! e not written. You are not interested in me any more? Or I have offended you somehow? If I have told something incorrectly or if I have offended you somehow, please, forgive me. But I ask you, if the reason of your silence is your unwillingness to communicate with me anymore, please inform so I did not expect your letter vainly. Though nevertheless I hope that you simply had no time and now you will write to me. Please, write to me that you OK! Maybe you did not receive my letter? I wrote to you and so waited for your answer. If I have offended you, please forgive me magnanimously. With the best regards and with hope to receive the letter from you. Inna.
Hi, my dear friend James! I hope you not object that I say so. Thank you for your letter. Day by day I feel more need in getting your letter. My mood has become better again when I have got your letter. I should say that when I have good mood I hear gratitude from my patients much more often (smile). Therefore, now the health of a Russian women depend on your letters(smile again). By the way, when I came to work today, my mood was bad, because my friend Snezhana fell ill and now she is in the hospital. The saddest thing is that she has birthday today. She is 30 years old today. Unfortunately she will spend her birthday in the hospital. But have already talked with a doctor and I will be allowed to spend evening in the her chamber. In the evening I will bake a cake, I will buy balloons and go to the hospital. I hope very much that she will have good mood on her birthday. She is my best friend. B! y the way, she works with me in the clinic. As matter of fact I have only two real friends - Snezhana and Albina. Snezhana is a lady who is in the hospital. Albina also lived together with us in the Saratov Area. She is an alumnae of orphanage and she is an orphan. She has arrived here to us several months ago because she could not live in Saratov without us. Now she works here. I and Snezhana were very happy when Albina has come. We friends since the childhood. Snezhana and Albina are not married too. We are friends for 20 years already. Snezhana and I are like sisters. Snezhana and I like to walk. Usually we walk in the park. But also we like to spend time in Snezhana vegetable garden. She lives in an old wooden house. I don't know if you have seen such houses. This are the houses which were built before the second world war, in the fortieth years. These are very old houses which don't have bath and running water. So people have to take wa! ter outside in the well or in the pit. In modern world such conditions seem very terrible, but this is really so. We like to spend time in Snezhana vegetable garden. There she grows the potato, tomatos and cucumbers not to buy them in the market. Every winter Snezhana and I together erects a big Snowman in her vegetable garden, using a big snow spheres. We put a carrot instead of nose and potatos instead of eyes. It is very funny. All neighbor's children came to see it. By the way, if we want to fool about, we put carrots not only instead of a nose but also below..... (a hint and a smile) First time we made such a Snowman 18 years ago. Since that time we make it every year. It is a tradition for us. We poured it with water to cover with ice. So it could stand for the whole winter. I like Blagodatnoe. Almost all people in our village now each other. We have little buildings - maximum 2 floors. Snezhana says that she wants to live in a big ! city. I don't know where is better. Big city is a big traffic, fast rhythm of life, garlands of fires, lightnings of shop windows, high buildings, fountains, cinemas, parks, attractions, theatres. It is wonderful, of course I like it. But our village is a fresh air, a lot of trees and birds, silent and comfortable, cosy, quiet place, no hubris and vanity inherent for big cities. We have a lot of small and large lakes and rivers. The places are very beautiful. Ifthere was no criminality, it would be paradise. But alas, the criminal in small cities, as well as in the big cities is an integral part our life. Unfortunately criminal in Russia is situated on a very high level. But I don't want to tell about sad things. Several times, Snezhana, Albina and I went to the festival of bard song. This is a place on the coast of the river where a lot of people come from all country. At night the coast is covered with thousand lights from fires. The scene - huge raft having the form of a guitar and established right on water and everybody who wants to sing together with famous bard singers, goes on this raft and starts to sing and all thousands people become silent and listen to this singer even if he is absolutely unknown. It is the unique festival. I have to finish my letter. I don't want but I have to do it. Today when I will come to Snezhana we will talk about you. She likes to ask about you and I like to tell her. I wanted to ask you what makes you happy James? What was the best gift from a woman you got? Sincerely yours and with best wishes. I send pictures, the first - I and Snezhana. If you cannot find me, I will help you - I am not blonde!(smile) The other picture - I at work. If you cannot find me, I will help you - I am with long hair! (Smile) Inna.
Hi my James! Oh, how I am glad that I could to receive your letter. I have feeling that I waited for your letter the whole eternity! Earlier I have not believed, if I would have been told that I will wait for someone's letters every day more than a holiday. But now I miss you even at the fact that I have not met yet you. And now I so wait an opportunity to receive the letter from you because it's a only one string which connects us. I know that I outstrip you in the time, and it's mean that I meet day tomorrow's before you, I say goodbye to sun before you. And when Ialready in the future, you in the past for me. And when I meet the first beams of the sun, I ask that the sun has sent you the same warm beams! I go to the future before you, and it mean that I can predict for you the future!!! I am really so happy that I could to receive your mail! Now it's a part of my life, a part of my soul. Already the end of th! e working day, but I am happy that I all the same have had an opportunity to write to you the letter. Today at 15 o'clock all electric illumination suddenly was switched off. Completely in all a building have disconnected the electric power. Our cabinet practically has no natural illumination. Therefore our cabinet became very dark. I so long waited an opportunity to receive your letter and to write to you. And suddenly this failure. I was so upset! Boss has let off home all workers because was informed that there are problems with electric wires and the problem will be eliminated not soon. But I have decided to stay and wait. I thought that if a problem will be removed earlier, I can write to you the letter. And I was not mistaken. Several minutes ago an electricity was included again. By the way, Snezhana has stayed to wait for result with me. She worried as well as I. When the repairman tried to fix malfunction, I every minute asked him: " Wh! en you will finish? Soon or not?" And when his nerves were on a limit, he has shouted: +If you will not shut up, small problem can turn to catastrophe!; I am so happy that your surgery is executed excellent!!! Your doctor undoubtedly a best doctor and I am happy that exactly he handled you! Thanks for such fine answer to my question! I adore your individuality! I believe that if I will be married, my husband will be an ideal for me and then there can not be a speech about flirtation. Decent lady not begins to flirt. I cannot admit flirtation. If I will give to husband an oath, for me it will be sacred. If another a man will want to be with me I will tell: " What for you want lady if you cannot touch her legs and hands, why you want lady if she without heart, without reason, without a body? Without it I'm a simply lady you can simply to look on me, because my body, my heart, my reason belongs to mine H! usband." I think after that, the guy will smile and will understand that in this life has luck not he. James has luck in this life! (Smile) What crazy days I have now! I spent every day and all day long on my legs. Already two days since I go to various services to collect a various information from Housing-Municipal Services, to collect extract from out-patient cards and an extract from a work-recording book. I have no any free minute. Snezhana has sent inquiry to the university where we studied. I should receive the characteristic and the petition from the Professor of Gynecology Faculty - our favourite teacher. When I come home, I simply fall on a bed and with a smile on my face, and just looks at ceiling. Every day I try to imagine our meeting. Oh, James! You can't imagine how now I dream to get massage, simply soft gentle massage. I so often think of it and I imagine you making to me massage. James, now I know precisely, that if we will me! et, you will not get rid of me until you will not give me massage!(smile) I am glad that i could write. I send you my hot kisses. Snezhana sends you Big HELLO! With my tenderness. Inna.
Hi my James! Thanks for your letter. I am so happy. Thoughts about you heats my heart. I so waited for this opportunity to write you to tell what happened today. But first - good news. Today is a very important day. I worry very much. Today I got a invitation on the conversation with the commission which deals with giving visas. It is the most important in the process of getting visa. The commission will make a final decision after the conversation - to give me visa or not. The conversation is very difficult but I am prepared. It is a difficult test which I have to go thru. But I am ready. I want to meet you very much and my desire will help me. Where there is a will there is a way. Children from orphanages where I help already for several years, together with tutors have written letters for the commission to support of me, the petition and the characteristic. It will help me when the commission will ! make a decision. I am sure that all will be OK. I read your letters and cried, because you have touched my heart and soul. You have hit me in the heart. I cannot find the words to express all my feelings to you. I cannot find the words to explain what I feel. You have won my heart. It was not possible to anybody. I am happy, that I have found you. I cried with happiness. I have already found happiness. Likely if I will see you, I will go mad. I think, yes, I think that in my heart was born the new feeling, which people call No, I will not tell it now. I will tell it when I meet you. I will tell it when I will see your eyes and when you will see my eyes. Thanks for your fine words. Probably I the most successful lady on our planet because I have found a kindest and gentle man who is capable to make so that my heart have been overflow with feelings and my soul aspires to cross space and ocean and to ! rush into his life, to be united in a single whole with his soul. I must tell you what happened today at night. Today there was an awful night. At night when I already slept, I have heard some gnash. Someone tried to open my door. I have heard that someone tries to open the lock n my door. I was frightened very much. I did not know what to do. I got up, but couldn't said any word. I was frightened very much and afraid to comenear to door. Legs didn't obey me. Then this sound has disappeared, but one who was behind of door apparently started to try to break a door. The tree crackled and crunched. I have begun to cry and did not know what to do. I always considered myself like a courageous lady, but during that moment I was in confusion. The door already was almost opened, because the door's skeleton already was broken. But I stood like petrified and could not even shout. But then suddenly all has stopped. Probably one who tri! ed to break my door was frightened by something and simply run away. I sat on a bed and have been frightened very much. I switched on a lamp in a room. I knew that if someone will want to penetrate into my apartment, I cannot call somebody to the aid at all because I at all have no phone. The door in my apartment is very old and not strong. Neighbours never will go to help because in our region the robbery of apartments happens very often. And not only when owners outside of a home but also when somebody is home. It is enough to open a door. Basically criminals - young guys who only 16 - 18 years old. Many of them - drug-addict. They at all do not choose rich - whether apartment, or not rich. They take away everything, what is possible to sell. I was frightened as never before. You do not represent, as it is terrible to live, when anybody beside is not present and nobody can protect. I have felt completely defenceless. I thought of you. I th! ought, that you now there, far, and at all do not know, how I am frightened. I lain in a bed with included lamp and thought of you. I could not fall asleep this night any more. It was bad night. But now everything is all right. I will finish my letter. I send you all my tenderness James. I kiss you 1000 times. Your Inna.
My love James. Only a few words. I have a deep longitudinal crack in an rib at the left and breakup in a spleen. It means that I will be in hospital for long time. The doctor has told that a maximum - 2 weeks. I hope you will wait for me. I cannot without you. I could not find the person who has teach me how to receive your mail. But tomorrow I necessarily will ask that to me have helped to receive your mail. I cannot without it. I absolutely alone. I all time think of you and it helps me to forget about my pain. There is nothing more awfully than thought that I cannot receive your letter. I need your words and your support. I so wait tomorrow's day. Now my body swathed by some firm fabric. It is very difficult to breathe. Many people wait a computer. I hope that you write to me and think of me. Please do not throw me now. Yours Inna.
Hi My James! I till now cannot receive your letters. It is so awful. It is worse than any pain. I at all do not know if you write to me or not. Maybe you have forgotten about me. Today the programmer promised to come to me, but till now has not come. But I wait for him. I spoke with him and he has promised to help me, but till now has not come. But I wait for him more than anything. Today I lay in a bed all the day long. I have not been allowed to move, but I all the same rise and I go when the doctor does not see. I cannot lay.I communicate with two ladies who also lays with me in chamber. They are was in the Moscow water park that was collapsed. They very good. I have told them about you and about me and about what has taken place with me. They have told that if the love will overcome all obstacles then becomes immortal. Please, wait for me. When I will recover, I will rrive to you because all my documents are legally confirmed and when I shall leave hospital, I at once shall receive the ticket. I do not need in anything. I have paid for everything. Now I only should wait when I shall leave hospital. Most of all now I want to find out if you write to me or not. I so want to receive from you even two words. I write as though in nowhere. I am sure that you receive my letters. Therefore I will keep you in course of events. Your forever Inna.
Here is what I received from Western Union when I asked them where the cash was picked up from:
Hello James, Thank you for contacting Western Union. Our records indicate that the money transfer was paid on 02/25/04 at 07:27 EST in Nizhny Novgorod, Russia. If you have any further questions, please do not hesitate to contact us again. Sincerely, Cole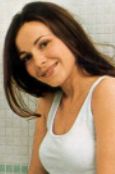 ---
Lena (Moskow, Russia)

This woman is very good and i wish there was away to let all men know of her. I would say clever, well spoken, good english and she defies all scam alerts. if it wasn't for your site I would have been scammed for lots more that 400.00 dollars.this woman contacted me at americansingles.com. She claims her name is Lena, she is from Moscow but she is living with her uncle in Armenia. her known email addresses are lenochka766@yandex.ru and there is another wich can be the most recent mineforever@rambler.ru be very careful as she will even go as far as to call you and send you e-cards. I have gotten qhite a few emails from a few women who are scammers so I am aware now of them, here are some of the letters and some pics. if you need to know more please feel free to email me at mvgajr@aol.com, I am Mike. IAM HOPING SHE GETS CAUGHT, IT IS NOT REALLY THE MONEY BUT HOW THEY PLAY WITH PEOPLES' EMOTIONS.
Letters:
Hello my sweet dearest Michael:) i am realy very happy get your answer so much sincere and kind letter thank you very much....So its realy very difficult find person whom you can share your life. sweetheart I feel the same way as ou..may be I am also a little girl who fell in love with her price?:) About our meeting I realy think from your letters that you are very sincere person... and you think very far and serious, its realy nice. my dear i never care about age difference..it is not important for me..I need you..and it is all I want.. you are lucky:)you have kids whom you love:)I know I can become good frined for them if no more,of course if they want:)) your mom is sweetest woman,because she wants to see you happy that is why want to marry you:) today my uncle was in agency which prepare visas for education in USA this is government programm for exchange and my uncle ask for a! ll, this programm gurantee to get US visa 100% without problems, this programm is onre time every year and for this year the registration time is limited till 03 of April I vcan come direct to you as soon as I get visa, this visa valid in USA 6 month and after it may be continue,I have saved money and my uncle can give me which I can use for comming to you, but its not enough sum, the full programm including ticket,visa, travel charges, taxes and programm al together cost 1850 dollars, I have my only 1440 dollars all together with my uncle savings... Tell me your opinion? , gency prepare visa during 25 days max time... but if we deside we need hurry as I said the time for registration is limited... So I need 410 dollars for have complete sum for comming to you... Are you able help me arrange this way comming to you? this is only way I can get visa... May be you will prefer come here to Armenia meet me? and afte! r we go to USA together...? Tell me which way better for you meet we will do so for me its like a dream meet you and start relations, and I make my fingers cross for all be ok:) So I am realy happy to get your letter. I wait your letter yours Lena p.s.sweetheart thank you so much for e-card,I know I love you...my man my uncle don't have phone at home:(i will try to call you from post office..although it is far from mu place but i am ready to do everything for you:)
hello my lovely Michael!!! my sweet man my uncle was in bank and they told the easiest way money get here is westernunion,they told him after you send it it will be here during some minutes... my dear for money send you need address and name here,so i will give you my uncles name and address:) my uncles name is Avagjan Areg my uncles address is Republic of Armenia,Yerevan Zejtun 36 str,bld 23,aprt 33 sweetheart you ask me what i will do when i meet you?i can't stop thinking about that momnet..i know first of all i will kiss you,no i will kiss you twice:) and than i hope iwill feel your arms my man...i am dreaming about that moment so much!!! my sweet soon we will be together and i know that we will ike each other:)) cutie boy,i will come here tommorrow for read your e-mail...love you more and more...yours Lena
Hello my dearest Michael:) How are you? I miss you much and think of you alot, I am happy we can meet and start relations... So everything is ok my uncle get money and we finish complete payment in agency! and all is finishes for my omming... But there was an unforeseen problem wich make my mood bad:( Agency said everyone who go USA by this programm must have at least 150 dollars chash, not for spend simply this money I need show in agency for proof that I have enough founds to enter USA, my dear I am confused dont know what to do... This conditon was writen in papes I miss this moment not understand it was writen in English all:( I am so nervious and don't know what to do:( If I dont show it in agency thay will not prepare visa for me, I need show it as soon as possible! Tell me are you able borrow this money and send and I will bring it wi! th me when I come, I have few jewelers I can ask my uncle sale tommorrow but they little and bring very little money I think... Wait your soon reply your sincerely Lena.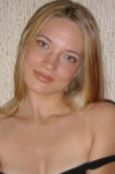 ---
Nina Simonova (ninushka@fromru.com)

I'm a 44 year old Immigration Officer from Nebraska. I have already reported this lady once. Now, I have a better picture and last name to add. Every couple of days, She asks me for money. One day She needs money, I don't send any and somehow She finds the money for the thing She needed, but wants more for something new. ninushka@fromru.com

Letters:
My darling William, Again... There is one more problem. I can't leave my country without having $100 or $150 money cash with me. There is the rule of the custom. I think that is done only for Russian people and for the citizens of the third-party countries. A person should prove that he has enough money to come back to his country and that he has money for the back way ticket. That is very important. I will give this money back as soon as I meet you. I just need to have it with me while going through the custom. I already have everything, visa, ticket. That is the last thing we need to do. I hope you understand and will be able to help me. That is the last step on our way for the happy future. I love you and wait for your soon reply. Nina.
Sunshine William, I do not know that to me to do, and where I can take money. Probably, I should go back in my city. It is a pity, that my visa of all is valid only 1 month. Why you do not trust me?????!!?? You do not want to send to me money of what you do not trust me??? It is very a pity, because my visa is valid, only 1 month, and I to spend money and time for it Vainly. My hopes were not justified, and I pay because of it!!! To me that you do not trust me is insulting not for the spent money and time, and. Very sadly to hear, when to you do not trust and count you the liar. I shall come back back to the city. Because for me there is no sense more to be in Moscow. You use double system of standards, on the one hand you consider, me very good, and with another you do not respect me and do not trust me!!! I need you so much. It is so hard to be far from you. I need you, rally need you so much. You drive me crazy. I can't think about anything, only about you. How did I live without you my life before. I don't know what is going on with me. I just want to be with you so much. I can't wait till the time I will be with you. I need to touch you so bad. To understand that it is not a dream but you are real. My friends say that I am a weird one already. As I can speak only about you, about our future. I am sure the time will work for us and everything will be fine. That is my inside feeling, that it is our destiny and we willbe happy. Just we need to wait for some more time. As soon as everything is ready, I will come to you and the new life will begin for us. I love you. nd you are the only one I need in the whole life. Take care. Nina.
Hi, honey William!!! To me has not sufficed on the ticket because it is necessary to buy a roundtrip ticket of trip at once!!! I did not know it. To me will sell the icket only one way because it is your local laws of immigration. Without the return ticket of me will not let in your country. I did not know about it!!! You should understand, that I have no place to take more money. I in a desperate situation. My visa is valid only 1 month!!! And it will quickly pass, therefore my works to be will be vain!!! I can hope only for you!!! Please, understand and help me!!!! I shall wait your money. All this time I shall live in hotel in Moscow. Because I see sense to go home, and then to come back back to Moscow. You will send to me of money??? It is exact??? You can send money: Nina Simonova " Alfa bank " Ostashkovskaya 22, 129224, Moscow, Russia. or " Moscow Industrial bank " 1 Novokuzminskaya 21, Stroenie 2, Moscow, Russia. I can receive it without problems. You can send in any Moscow bank. For me it is necessary, there will be only your address and MTCN to receive money. I wait for our meeting!!! The first thing I would like to tell you is that I love you so much. I never I thought I could have such feeling like this. This is great!!! Love to you makes me feel the happiest woman in the world. And though we are still far from each other, there is only a distance.You are always in my heart and that makes me closer to you. No money or wealth can make a person happy. But love!!! And I feel rich as I have you and I love you and I want to hear from you that you love me too. I can tell you every minute how much I love you. And only this feeling makes me complete. And the only thing I need now is to see you in person, to touch you. To do everything what can do people being in love. I hope you understand me and don't think that I am weird!!!! I love you with all my heart and soul!!!!!!!!!!!! Hug and kiss you. Nina.
My sunshine William!!! Do not worry about me. I am in Moscow already. I have the visa!!! All has passed well and without problems has received the visa. I want to write to you earlier but I could not do it faster because here are a lot of people. I have never seen such lot of people. I think about you everyday, every minute and it is very pleasant that we will be together soon. You can't imagine how hard it is to be without you here. I want always to be with you. And i don t want ever lose you. Life without you will have no sense for me. I love you so much. I get all the information about the tickets today. There are no problems with the tickets yet before the holidays so we should hurry. I am confused to ask you but I don t have money for the tickets and I hope for your help. I have a problem. I am so much upset. I don't know what to do. You are the only one who can help me right now. I didn't expect it will cost me more. But I don't have enough money for ticket. I need 217$ and I should get the money as soon as possible. They will not wait for me in the ticket window. They told me I only have some days to pay for the ticket. So you are my only hope now. Please, do something. We can't miss this chance........ The ticket costs 847 $ for me. It there and back. It is a trip of an airplane from Moscow up to Omaha. It is a trip on April, 10. It is the cheap ticket. I to find it through travel agency. It is a trip Aeroflot. It is cheap the company. I consider that this version better and more cheaply. Money as soon as possible is necessary to me. Or it is the ticket will sell to other person. Therefore to decide to you. I LOVE YOU. And it will be better to pay for the ticket this week as it is reserved already. Dear, we will be able to see each other so soon. Just one more attempt. I love you... I need you... When I went to Moscow I slept and I saw a beautiful dream about our meeting... The girl who sat near me said after that I smiled then dream. I said to you about us and she said that it is very romantic story. I was proud for us. I understand them also... I love you.... I miss you... I adore you... Nina.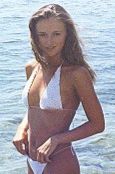 ---
Oksana Mamasheva (Penza, Russia)

Hello My name is john and I would like to warn people about a scammer by the name of Oksana Mamasheva.I wrote to her for two weeks.I noticed in her letters she never answered my questions but instead wrote about her days activities.Ihave enclosed the last letter requesting money for a visa to visit me.She said that she studied at medical university and her mother was to arrange plane tickets through the Kazan ministry of education where she worked. After I refused to send the money she stopped writting. I have some photos she sent to me.Also I found her profile on an Odessa marriage agency.All for love.
Letters:
My love! Very good evening on a visit at my parents yesterday was. My mum to prepare for a fish with vegetables. It was very tasty. Also to my parents there has on a visit come her girlfriend. It was very opportunely. After a supper I to speak with my mum about you and that you very much like me and that I to want to visit you abroad. I did not expect, that my mum so will quickly approve my decision. She has told, that will help me with my visiting. I need to legalize only my papers (the visa, the passport and to receive the insurance document). Mums the girlfriend works in a travel company as the adviser. She was yesterday during a supper too. She has told, that problems are not present and that she can help to legalize papers in short term. She has suggested me to issue the visa for 2 months. This time will be enough to learn you. She has appointed to me date of reception in a travel company. It is necessary for me on reception on Friday. I will need to pay documents and to pay promptness of their registration. Cost has made 170 $. At us in city all quotations in dollars. For me it is strange. My mum has told, that my tickets will pay through the Ministry of Education. She also has told, that you have helped me with my visiting too. We with my mum ask you that you have sent me 170 $ for registration of my documents as my mum will take other charges all on itself. I saw the announcement on TV about system of remittances western union. It is very fast and reliable. You can send me of money in any branch of Russia for my full name and a home address, but I also have learned the address of bank which is located not far from my house where is present western union. I allow to you the information which to you will be necessary by transfer of money resources. Oksana Mamasheva. 440600, Pushkina 3-38, Penza, Russia. The address of bank where is present western union. Vneshtorgbank Moskovskaya 9.Penza. 440600, Russia. Tel: (7) (841) 2553958. Also for me are necessary your information necessarily correct. Your full name. The name of the airport where you are capable to meet me. It perhaps everything, that is required. Tomorrow I shall make out the holiday for the period f two months but if you to want that I to leave back home earlier, it will be sad for me, but it will be your will. Nearly has not overlooked, please send me of money today or tomorrow that there were no problems with payment of my documents on Friday. I wait for your letter and ours with you of a meeting. Love! Yours Oksana.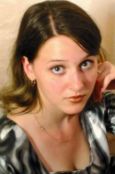 ---
Olesya Ignatenko (Lugansk, Ukraine)

I am a 34 year-old man trying to meet a nice Eastern European woman over the Internet for a while. This experience and the great information about scams posted here allowed me to see through her even from the first letter. She, or whoever is using her name, claims to be Olesya (Lesya) Ignatenko. Her profile says that she lives in Simferopol, but on the third letter she told me that her address is: 22/8 kvartal Bakinzev Lugansk , 91068 Ukraine
I wrote to her after finding her profile at the site bride.ru, but I never reported her. Her email address is lig@ukr.net

I knew from the beginning what she was looking for, but I followed along to find out how much she was willing to do or say before asking for money. She was in love with me from the second letter, but she never answered my questions. Her letters spoke about her with no relationship to what I had written her. It was clear what she wanted. She sent me a picture with every letter. I am including the best three. t the end of the story she hit me with the Travel and Visa scam. Unfortunately for her, I know how to find accurate information in the Internet. She said that her visa to the US was going to cost her $80 and she needed $300 for the passport and commission of the travel agency making the arrangements for her. She asked me for $380 in total (never sent). She stopped writing when I replied that her Travel Agency didn't have the right information, because the application for visa to the USA at the consulate in Kiev, Ukraine is $100. Besides that, the woman needs to pay $65 to be granted a five-year multiple-entry visa. She understood that I couldn't be scammed, so I never heard from her again. Be in the lookout for these red flags and you will be safe from these scammers. I wish there were something else we could do to make their lives a nightmare. I did my best to annoy her, but I am sure that my story is not going to deter her from trying it with an easier prey.Following is a copy of her last letter. Thanks for your help.
Letters:
Hello,my dear ******! I'm sad to hear about the situation at your job. I wish you all the best! Soon everything will be better! I feel it,dear. What is new in your life? I hope all is well and your mood is better today?!I'm thinking of you every minute and you are always in my mind. I know when we meet ach other we will be happy! My dear, I went to the best travel agency which is connected with the embassy in Kiev. I know all the details about the trip and I can get the visa.Its cost is $80. But I need $380 as I will have to get the passport and to pay for the agency service. The most important is to do everything in time and to visit the consultation often. I will do my best to arrange everything in a short period of time as I look forward to spend the time together! I appreciate your help with the trip. I went to the bank today and I have found out how you can send me the money. I was told that the best way will be Western Union system. It must be in your bank. To make the trunsfer for me you need the following details of myself...my full name Ignatenko Lesya and my address is 22/8 kvartal Bakinzev Lugansk , 91068 Ukraine I will be able to get the money the same day. Let me know what do you think of this way?! I had a good day . I spent most of it at university and than I was sent to practice to school. I work as a teacher already but today I had to give lessons in another school. This is like a credit on my practice. I did it very well. I communicate with children without any problem. I love them and age doesn't matter. In the evening I played tennis with my mother. She is a great player but this time I was more lucky and I won! My parents send you a big hello and they always ask me about you. I want to wish you a good evening and how wonderful it would be with you giving a relaxing message.I do it very good. When we meet I 'd like whatever you want. The most important is to be with each other. I like to be outdoors very much. I enjoy traveling. I like to go to the theatre,cinema . I like walking very much and my dream is to walk with you to the places you would like to visit together! Ok,dear I need to go now but I will think of you a lot! Always yours,Olesya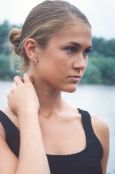 ---
To send your own story, please click here
Click here to support Black List
READ ALSO: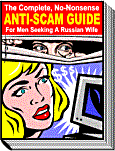 Met a Russian woman over the Internet?
Thinking about finding a Russian wife?
Russian woman wrote to you? Don't move any further until you read The Complete, No-Nonsense ANTI-SCAM GUIDE For Men Seeking A Russian Wife. Too many men were caught up in a scam and lost great deal of money - want to be one of them? Ensure your safety and peace of mind - read the ANTI-SCAM GUIDE.




Scam-free search - GUARANTEED! - Looking for somebody truly special but have had it with scammers and scam agencies? Let professionals to do the job for you.

The Universal Crib On Finding A Russian Wife - the most compressed, step-by-step guidance on finding, courting and marrying a Russian woman.
Dating Scams - The real picture of international introduction industry
Reliable Dating Services - where to look for a Russian wife
The shocking truth about Russian Brides - E-book by Marina Smiley. Find out things about Russian brides that marriage agencies will never tell you.
Why Russian Women? - If you decided to find yourself a Russian wife, you would be inundated with questions of the type "Why Russian Women?" from everybody you cared to share your idea with. Surprisingly, every Russian woman you are writing to will ask the same question: "Why do you want to find a wife in Russia?" After a while, you might start questioning your own sanity in doing the thing which everybody, including your dates in this Internet rendezvous, consider strange enough to request explanations. Here you will find some ready-to-use answers for your family, friends and Russian women you are writing to.
Cheap Russian Translations - Russian-English/English-Russian translation: fast and comprehensive. You are not sure she understands what you mean? Translate your letter to Russian! Reasonable rates and highest quality.
---

JUST RELEASED! New E-book by Elena Petrova:
"How To Find And Marry A Girl Like Me"
Comment from the reader:
"This may well turn out to be the best purchase I have made... I hope not too many of my competitors find this book!"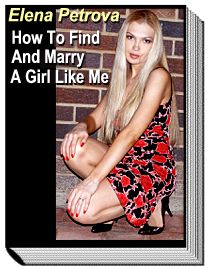 Discover how to find, court and finally marry a beautiful Russian woman!
This is the only book written by a beautiful Russian woman married to a western man - for more than 5 years! - and who is also the owner of a highly successful Internet dating agency.
Find out once and forever what Russian women are really looking for, why they are looking for it and how you can give them exactly what they want!
Get responses on your letters to beautiful Russian women - 9 out of 10, GUARANTEED!
With "How To Find And Marry A Girl Like Me" you'll learn knock-out techniques that will instantly boost your success rate in dating Russian women - online and in real life. You will have more beautiful girls that want to be with you than you can handle!
And not just ordinary girls! They will be beautiful, intelligent, but most of all - honest and sincere! You will be the one to take your pick!
STOP wasting your time and money in search for a Russian wife... Get it done - painlessly, easily, and certainly! Moreover, have lots of fun along the way!
Yes, you too can marry a girl like the one on the picture... Click here!
---
New e-book by Marina Smiley (the author of famous "The shocking truth about Russian brides"):

"Sex and Love With Russian Women"

Discover where so many guys fall short when visit their girlfriends in Russia;
Learn how you can dramatically improve your success with Russian women and win when others fail.
Most intimate questions answered by a Russian woman - Medical Doctor.
---
Comments, suggestions? We want to hear from you!
Click here to Contact us
Seek a reliable Russian Dating Agency? Why not check www.elenasmodels.com - RECOMMENDED
---