---
Elena Votrina (Ekaterinburg, Russia)
Hey Guys,
My name is Bob and I live in St. Louis, Missouri (U.S.A). We should dedicate a complete page just for this one. After reading this Black List, I've seen her picture plastered every where. I received my first letter from her on June 15, 2001 when she responded to an ad I had in FriendFinder's personals. And I'll admit, at first I believed what she had to say, I had no reason not to at that point. She told me the same stories I've read here that she told to other guys. How hard of a life she has had , that her income is only $40 a month, and of course all of her dreams about love and raising a family. Never answering any of my questions I might add. And I actually felt sorry for her. However, I did think she was just looking for a free ticket to the U.S. of A. Then in her 6th letter, she told me how much she loved me and wanted me to be her husband. In her 7th letter, she told me how she went to the embassy and learned that it only cost $350 to get a visa to America. That's when the light really clicked, and I thought this girl is scamming me big time. So I started doing some research and found this site, which by the way I think is the greatest thing since Harley Davidsons. It didn't take long before I seen her picture and read some of the stories from you guys. I really feel for the guys that have sent money. Anyway, I continued to write Elena, or Natasha, or Natalia, or whatever she is going by now, and told her everything she wanted to hear. My intentions were to turn this scam around somehow and have her send some money to me. Even if it was only a dollar, I wanted her to know that she had been scammed. I told her I had a friend that worked in the stock market and could turn one hundred dollars into three to five hundred dollars in only a matter of days. And that I was going to put this money in a separate account just for when we could be together. Then a letter or two later I would mention it again very subtly so I wouldn't scare her off. I told her if she had any friends or family that would be interested in investing, I would be more than happy to help and I left it at that. Unfortunately she never went for it. She sent me a lot of nice pictures, and her letters were very convincing if a guy is really vulnerable. So be careful guys, realize what your emotions are going through before falling for any girl, scammer or not. I finally got tired of writing to her when they became boring with these stupid poems she said she wrote, and there were no more pictures coming. So I told her that I knew she was trying to scam me from the start, and sent her links to this site and some of the other sites where she had other personals posted. Oh yeah, I also told her to send me some more pictures, preferably showing some leg, or I would turn her into the Russian authorities, stop her account with Western Union, etc. But she still hasn't sent me any more. So needless to say what my next step is. I am going to contact every authority I can in an attempt to stop this scammer.
I think we should all get together and figure out a way to stop these girls. From what I've read in this site, it cost these people money every time they download a picture if they are using the Internet Cafe. They pay by the Kilobytes !!! So guys, when you send them a picture, send the biggest damn picture you can make. Continue to lead them on for awhile before letting them know what you are doing. It cost them every time they use the computer, so make them spend some of it. And of course turn them into the authorities mentioned on this site, and stop their accounts at Western Union for sure. And if you seen them in a personals add, contact that server and inform them of what is going on. If you have any questions concerning letters I have received, feel free to contact me or if you have any ideas of how we can get back at these people, please let me know. This girl currently has a listing with Friendfinder.com personals under the user name of: Ele-v2001
Here is the address she sent to me:
Elena Votrina
Shevchenko, House of 8
Apartments 47
Ekaterinburg, Russia
And to send money via Western Union (in Uralvneshtorgbank0062)
Chebysheva, 4v
Ekateringburg, Russia
She never did send me a phone number.
I removed my address from the letters below, because I have another Russian
girl that may be trying to scam me now. And I don't want to take the chance
of her seeing this and running, (if she is a scammer) before I can get as much information from her as I possibly can. Her picture has NOT been posted
anywhere yet, but so for she does fit the scammer's profile. So I may have a
new one to post soon. Either that or I'll invite you all to my wedding. Letter number 6: (Dated 6/25/01) Telling me she loves me and wants me to be her husband.

Letter 6
Hi my liked Bob
Today I with impatience hurried in internetcafe more soon to check up the electronic letter box. I have found your letter and my heart was filled with a heat and to knock with unknown force. During our correspondence I have understood that you very good person. Also that you stand my attention. Also I hope that I stand yours too. You the man which I searched for all life. And when I have seen casually your structure I at once have fallen in love with you without memory. I became similar to the mad girl, raving love. First I was afraid to admit to you it, thought that when you at once will hear these words you will laugh at my feelings. You see I then did not know you so well ass now. But during our dialogue I have not kept the feelings inside myself and they have escaped outside. Now I do not hesitate to admit to you it. I love you very strongly also want to leave for you in marriage!!!!!! I for ever yours. I hope you you will not break my dreams concerning you. Also you will be my husband in the future. I do not want you to lose for anything!!!! With love Elena!!!!!!!!

Letter 7 (Dated 6/28/01) Explaining how she learned the cost of a
visa.

Hi my love Bob.
I was very pleased to accept from you the message. When I read your message, in me even were on eyes of tear of pleasure. I see, that we are necessary the friend the friend. Not seldom I visit (attend) (visit) (attend) church, and concerning me ask concerning you and ours concerning occurrence. How you there without me? I here very much without you the people. You in ideas always with me. You show very strong interest (percent)((interest)) to me it very pleasantly to feel. I began very much to think of us with you, which waits for us forward. Write to me all questions, which you interest. I shall be very pleased to answer to you them. You now, second man (man) in this world, that to me is necessary most of all. The first man (man) - my mum. I very much hope, that, that estimate ours meeting the future, bears (carries) from (spent) (is supported). I am very grateful to you, that you trust me. Through the Internet it - as it is not natural, we should take each other in hands and consider(examine) the friend the friend in eyes and speak concerning it, as the world is perfect. In me very good mood. I want to know all. To me you are very important. When I began to correspond(meet) (correspond)(meet) with you, I had it, that hope, that in us with you everyone will be good. With each your message I have understood, which I have found, that the man (man), that to me is necessary. I as well as you want to see, that you will trust to me very faster this, it would be desirable. I want to grasp you tenderness. I research (believe), that the building of spiritual emotional establishment of the man (man) is exact, and this meaning the purposes of formation(education) of family. I want to you to inform, that my feelings and words concerning you always were, I sincere also am always perceived(always recognized), that we put a lot of trust (trust), that our union would be, when it is real. Now I am sure concerning all 100, to which I can to you to trust. And you, that the man (man), that to me is necessary. When I read your message, I saw in it your sincerity and behaviour of the appendix to me. I have made your message for me immediately large conclusion, which is possible(probable), owes to expressed in three words " (O), I LOVE YOU". Today I even felt so highly, in me all went to so easily, because my ideas were directed concerning you. I as knew, when I think of you, and you think of me, and it has heated up mine, I soul also body (body). I feel, that our attitudes are under construction on trust (trust). But we should trust to each other, without it we simply can not exist (breathe). Today I had rehearsal with the schoolboys. Rehearsal it, when we have prepared with children musical numbers, as, informs to poems. Today with children to me was so ridiculously. Children - such accomplished(perfect) of essence, when they in small age. Today, when I have continued a path (route) home, I thought of it so much to me to recognize you concerning it. Today for the sake of interest I went in embassy and has learned(found out), that visa, which it is necessary to do(make)to arrive to you there is $350. It very much has afflicted me. Because I to not have so much money, I you see earn only 40 $ per one month. You see between us there should be a complete trust (trust), and we should know rather each other all. I do not know how to inform you, but me - virgin. You probably think, which I research (consider)((examine)) such not modern, but I (expect), that for the first time, when I should have affinity with the fond man (man). Now in me the large inclination to you, I do not know, why, but it - true. Sometimes such dreams dream me, that is they was of a shame to me to you to speak concerning it. This dream dreamed me today at night. "We have supper with you in you, at home and then we go to you in dream, and we begin to be engaged with you love. " But in term (term) of a storage I know about rather very small sexual, only on TV Membranulas and would like to study (find out) maximal with you concerning it. Excuse me, that I speak with you so sincerely, but I think, that you should know concerning me only. I would be happy to visit you - limen of my desires. I shall look forward to hearing from you very much.
Yours
Elena
---
Elena Bartseva (Yoshkar-Ola, Russia)
I am a 35 year old single male in Toronto, Canada. I was contacted by Elena "Lena" Bartseva using the handle "sveta112233" through Asia Friend Finder (an affiliate of the Friend Finder network)... Here are some quotes from "Lena"...
"A message from "sveta112233" to "InterceptorJ":
Hello, my name is Elena. I'm from Russia. Maybe you could become my friend, e-mail me, and we will have a chat with you."
(I wonder who "we" is...)
"You know that I'm looking for a man to marry him, and it seemed for me that you could be good candidate to take my hand."
"In my dreams I see a friendly family with couple of kids walking on the beach and holding each over hand in hand."
So far you have read the first two emails she sent me. It gets better... She claims to be a fashion model who wins prizes when she does fashion shows (?!)
"Now it seems, that my dream come true, and I can have a rest. And guess who wins the first prize? Yes, give me your congratulations."
Here are some quotes from the seventh letter...
"Sorry, but I don't have a phone. I think, that we could continue to write letters to each over forever and ever, but I suppose it's time to move our feelings to the new level. I want to meet you, I want to look in your eyes, hold you
"Dear John! I think that they could use I-Cafe as I used it right now. I hope it won't be difficult to send mail from you as you are doing this now. John, try to understand, I'm going to visit YOU, but a country you are living in. I'm patriot of my country, I love Russia. But I'm falling in love to Canadian man a perfect prince from my dreams, it's you. So if you love your country I'll be loving it too. I'm glad that Canada is so full of opportunities, but right now I'm thinking of you. It seems for me that you are offering to send money after my arriving to you. But I told you that it will be too difficult for me to gather1200$ by my own. Even if I'll borrow money from all my relatives and friends I'll have not more than 700 $. So, I'm thinking that gathering all summ could take 1 year or close to it. Are we ready for such along waiting? Anyway I'm waiting for your letters and missing you. Yours, ELena." "Dear John! It could be not difficult fopr me to send you a copy of my passport. But what will happen next? You will send me tickets and when I'll receive them I'll be unable to use it. I told you that there is some extra cost for making a trip. I live in Yoshkar-Ola, and international aeroport is in Moscow. I have already spend a lot of money on making visa and passport, I don't have anymore. Going to Moscow, covering food, transportation. One day at hotel at Moscow. You know, Moscow is extremely expensive city. So I don't know what to do next. Give me your advice. Elena."
I ask her about these ambiguities in her letters and send her a link to your blacklists. She sends me this letter...
"I saw that webpage. You think that I was playing with you. No. I found another man. Sorry. Elena."
I tell her I think she is a scammer
Visa's do not cost $300. They cost $75.
Visa's can only be obtained with a signed original invitational letter (I sent nothing)
She kept asking me for money when I told her that I WOULD NOT send any.
She says she has no phone.
She knows way too much about the workings of Western Union money transfers.
She fell waaaaaay too quickly in "love" with me.
She dumped me when she realized she was NOT GOING TO GET ANY MONEY.
There is more, but I'm sure you get the point. I'm glad to have seen your site. I probably would not have let her scam me anyways, but it's nice to see that someone is doing something about this situation. Here is the information and some pics (with original pic names... hmmm...) "Lena" had supplied me with..
Elena "Lena" Bartseva (Asia Friend Finder "sveta112233")
Russia
Republic Mari-El
Yoshkar-Ola city
Lenin street 32-240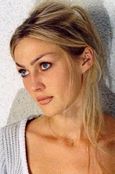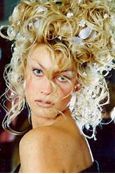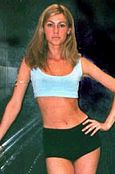 ---
My story :
Scammer : ELENA KIRIENKO
City : OMSK . RUSSIA
Address : 644109 RUSSIA
OMSK
MOTORNAYA 14, APT 3

Contact from : ABSOLUTE AGENCY
FIRST CONTACT THE JUNE 14TH 2001

Money request by western union on the scammer's name , she ask 460 $ , I don't sent money, just after she asked me for sending the money, I reply that I want to have the coordinate of her travel agency and bank coordinate for control all is clear and that I prefer to send the money directly from my bank to the account of the travel agency, after she was very angry, and want to stop our correspondence
I hope to contribute your necessary database, thank you very much.
Eric
Letter 1
Dear Eric,
I hope you now at office and can read my letter! How you spent this week-end? You thought of me? Yesterday we celebrated day of youth. In city centre the known Russian executors and also known Russian groups acted. Later we have visited restaurant. I was with my friends. We spent very pleasant day!
Eric, now I am at job therefore I can not write much. I want I shall say that I am happy to visit you in July in France! I can take holiday and arrive to you for 2-3 weeks, certainly if you have no anything against! But I need in your financial support because I can not pay all trip, it is expensive for me. Today in morning I called in travel agency and there have said to me complete cost of my trip in Paris. It costs $460 US. You agree to help me? Eric, I hope for your support very much!
I hope to see your answer when I shall come back home from job today in evening! Also you can call me today. I shall be very glad to hear your voice! A code of my city: 3812, my telephone number: 42-45-46. You can call me after 20.00 evenings of my time. A difference in time between France and Omsk 5 hours. That is, if in Omsk 20.00, in France 15.00. I shall wait........ I tenderly kiss you! With Love, Your Elena.
P.S. Thank you for photos!!!!!!!!!!!!!!!!!!! Your son is simple charm!
Letter 2 (after my lawyer advised me to request coordinates of her travel agency)
Dear Eric,
I did not expect from you of such mistrust! Yes, mistrust! If someone deceives someone in this world, it not my fault! I shall not do as your lawyer wants!!! It is simply ridiculous! There can be you want to check up the information on me and my family before you will send me money? There can be you will check up my job and my bill in bank? Why to you to not make it? You prefer to send money to the bank bill of agency, than to send them to me personally! If you have no trust to me now, it will be never! It is humiliating, when you do not believe, and it is even worse when check you! You are not even as you have offended me! I did not expect similar from you! I simply do not have words! I do not want more to hear similar from you! Therefore you should decide for yourselves, you trust me whether or not! I think if there is no trust, means there is no future! Excuse for my frankness but I the honour woman and I have no any reasons to deceive other people! Elena.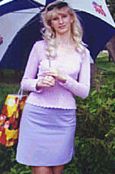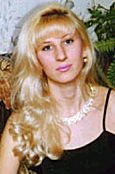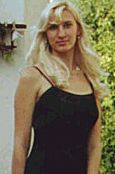 ---
Glamour Agency and Newlife Marriage Agency ( Lugansk)
Glamour Agency
I am in my 40's from Australia and have learnt so much over the last 18 months about Russian women and the many scams going on. The learning curve cost me $1200 in airfares to Ukraine but I was very careful in not sending money.
The Glamour Agency has been known by a few names and more than one email server. I knew of "Alex" from the agency known as Snow White, same line given "We work for you 7 days a week no holidays etc." Alexandra's name always appeared somewhere. There were occasions when an email was returned so quick that it was obvious the agency had answered it. I believe they have had a few name changes as well.

I think the lady I was corresponding with was genuine but she was prompted and controlled by the tactics of this agency. The usual request for money was made to be paid to the agencies bank account of course, after I refused to send via Western Union. After a while it became obvious to them I was not going to pay them a cent and as the lady could not afford the translation fees correspondence stopped. I didn't mind sending her money direct but they made sure everything came through them.
I was very surprised to get another letter from this lady a few weeks ago (8 months after my last letter from her). I have no doubts this came from the agency not the lady concerned, ........hoping to generate more business of course.
Newlife Marriage Agency
I corresponded to another lady in Lugansk through Newlife Marriage Agency. After 8 months I went to Lugansk to see my lady. I only saw her for 3 hours at a restaurant and she seemed genuine and everything seemed in order. The next day I was brought to the office and asked by the manager Elena Surakova to pay $1500 before I could see my lady again. No mention was made of this 'fee' before I departed for Ukraine or at any other time. I am still not sure that my lady actually new about this or not but I gave her the benefit of the doubt. The fee was 'demanded' in a way that made it look like it was payment for a self invited airfare to Australia. But I was under no doubt, until I paid the fee my relationship with my lady was over. I can understand why they waited until I got to Lugansk before the demand.... I was caught between a rock and a hard place. But I decided to walk and left Lugansk.
I received 4 more emails from my lady through a yahoo email address she had set up before she wrote and told me she had 'shared her love' with a man she met on a train about 3 weeks after I got home. That was the last time I heard from her or the agency. Although I will not say directly this agency are scammers I do say to other men to beware of them. Their main scheme is to get the man there and to forcefully promote marriage and a wedding which they organize of course for that magical figure of $1500. I am sure a tidy profit is made from this scheme. I found both of these ladies profiles thru American Singles.
One wiser man.
Aussieguy
---
Irina Speranskaya (St. Petersburg, Russia)
I have found a scammer from St. Petersburg using the following corresponding address,
Irina Speranskaya
Ul.Stahanovtsev 10-3-1
Sant Petersburg 195196
Russia
My name is Alan, I found advertisement of a woman called Nadeshda in the LOVE@AOL personals. We have corresponded for a few months before she asked me for money to be sent on the name of Irina Speranskaya (supposedly her sister). She told me that her leg was broken through her sister and father. Just before I wanted to send the money to help her out of my sympathy, I had found your web-site.

Her letters ----

Letter 33
Hello Alan!
In tears and in a mountain the mum Nadeshda writes to you. The misfortune, which happened with my daughter, has brought much sufferings to her and me. Whether now it is necessary a question to be to her the invalid on all life or we can to her help. Problem with a leg in the field of a knee, the doctors insist on operation, which will enable a leg to be bent in a knee, otherwise leg will not be bent. For this operation is necessary 2000 $, it is the very large sum. We have appeal behind the help to all relatives, friends, colleagues on work. Everyone has given, how many could, but necessary sum still is not. I appeal your kindness and mercy, help, how many can. My parent gratitude will be boundless, up to the end of the days I shall be pray for you. With hope and respect to you all our family. Our address:
Irina Speranskaya
Ul.Stahanovtsev 10-3-1
Sant Petersburg 195196
Russia

Letter 34
Hello Alan!
It is the sister Nadeshda writes to you Irina.
I just was in hospital at the sister, we spoke about you.
She has written to you the letter, I send it to you.
Dear my Alan!
I very much suffer because of the happened misfortune with me.
Pain physical it anything in comparison with a pain moral.
At the night in hospital I long not can fall asleep, I much think about us with you. Any silly ideas creep to me in a head and it becomes very terrible. I see myself in an invalid armchair young and beautiful, but not able to go. I am afraid, that such wife will be not necessary to you, if I shall not get former health. Love is a risk, but it is worth it, because I think that you are kind, and loving, passionate, and romantic, of course. Romance is the foundation of intimacy. Romance breaks all the barriers of timidity, and shyness. Romance reveals the beauty of love in two innocent people of the opposite sex to love and love forever, till the end of time. Romance is a mystery of true love. Romance is the most important ingredient of true love Romance is true love. Romance a heart beat of true love. I know, you very kind, sympathetic, you answered the request the mum. The mum so admires you, she has uplifted you in the angel - keeper my. But I spoke her, that it is not very good idea, to ask you the help. I should be independent and try to get from this gorge independently. However from me a little that depends, I only assiduously carry all recommendations of the doctors. From the financial party I not can help myself, therefore I feel powerlessness complete. But we already have sum in 150 $ and it gives me hope, that my future will be happy. I only need 1850 $ With love and sincerely yours Nadeshda. We told her, that you are ready to render the financial help for operation. But we not told her, that you ask to send a copy of the passport, for confirmation of the address, because your doubt will be harmful for her. To send a copy of her passport, it is necessary to duplicate on the copier, Then to scan, to reset on a diskette and only with a diskette to reach in the cafe - Internet and to send to you, for this purpose are necessary and time and superfluous money. The address we sent to you of our family, all we live there. If you will send money, which us so does not suffice, I shall be receive them under my the passport, therefore and written to you a name Irina Speranskaya. Our address:
Irina Speranskaya
Ul.Stahanovtsev 10-3-1
Sant Petersburg 195196
Russia

With faithfully to you our family.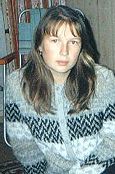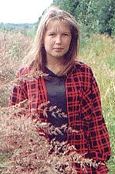 Nadeshda
---
Irina Kiseleva and Myriad of Hearts Internet Club (St. Petersburg, Russia) - aka Alena Fedorovskaya
Hello Gentlemen......she's back, but under another alias.
Whatever her name is, I found Irina Kiseleva from St. Petersburg on Love@aol under alenagirl1220 screenname, although she has quickly deleted this profile, probably has her hands full with the family con game. She is now using alias irina980 and the Myriad of Hearts Internet Club for collecting her funds. Following are her letters asking for $1850 to visit me in America, although I will be in Moscow next month, that was not a city of travel interest! Also some photos of her and the scam gang. Funny how she wants my phone number but not provide hers. Enjoy!
TK Colorado
Letter 1:
Hello Tom!! :) I sorry be late with reply and thank you for reply to my ad. I speak and write English pretty good, but not perfect. I learning very fast. I do not have a computer at home. I can not click to hyperlink either. :( I use agency to send and receive e-mail. When I not able to reply quickly, this is problem. Please not worry about I forget to you ok. I am look for a sincere relationship. Men my country are mostly drunken or do not want to make commitment and to have family. I only 23 years, but I very mature and I help with home of my parents and my brother.
I would like to start a new life and have family of own. I speak to my parents and they wish best for me, but don't believe its possible sometime. They think I silly find love on internet. They think no man in other country will send for me and that man only to play internet. This has not stopped me. I have talked with agency that can make for my documents, visa, tickets, etc. This my dream! :) I told my father of what I planning, and costs, and he cannot afford for costs. Agency can make for me visa and plane fair under special program. It called foreign student exchange. I would be allowed into foreign country for 3 months. If I become married or obtained a work visa, I could stay longer or always. I don't want to scare you away with marriage of course. :) But I want to be sincere and honest with you of what I want in life, and hopefully, we match. I think i need only look in you eyes once, and I think then I know for sure :~). If it not work for us, I would atleast make chance meet you and try make a life with you. I would really like to come to you country and meet. I have friend who put ad like this and meet for her soulmate. She then fly to other country to meet he. They since become married and plan for family together. They live California. I would love for this to happen me. :) I am very dedicate, honest and treat love with great sincerity.
I hope that you sincere. I would love to meet you. I have enclosed a photo for you. honey please send you photos one at time. i can not to unzip. :(
If you are sincere with meeting me and want woman with good value and respect to you, and to know her place as woman, I would hope that you reply to me again, and that we can meet very soon. I don't have any doubts or hesitation about my choice to make this step in life. I know this what I want. And if could, I would leave today to meet for you if I could. :~) I also ask if you interest me, that you not to write for other girl. I not very jealous, but I give all my heart and effort to decision and want same from partner. I am client at agency that can help me with leave Russia. I have cousin who work this agency and am wait for hope to meet my soulmate and leave very soon. Once my account pay, I can leave less 2 weeks. J So you see how to serious I am I hope.
Please send me you address, and all name. I would like try send to you a souvenir from my country. Where exactly you work? Do you have telephone i can to call. I do not have phone, but I may have chance to use friend's phone or phone at agency. send you number and I will try to call you soon.
Love Irina

Letter 2:
Hi Tom :) THANK YOU FOR VERY NICE PHOTO YOU!! :o))) and for write again.. :o))). I was hope you send to me you telephone so i may to call to you. :) i glad you are sincere!! I really want meet and hope we find happy future together. In begin relationship, I want to tell to you all. So I start with let you know about problem with my account and process is come close to deadline. I not expect you help me pay to process so that we to meet, but i hope you to consider if it really you want meet me. Well, more information me. I am 23, I've never be married and I not have children. I live city St Petersburg in Russia with parents in apartment house. I have a dog I love very much. She is very pretty and cute. I do not have a computer or telephone at home. My father is supposed to buy telephone soon but it is big investment in Russia to have own phone. I use my friend telephone when I can. It's not easy for me to get around. I have no car, and life here not hold many promise. By nature I a very romantic person and believe in real love. I looking for my soulmate and I know that if search for real love I will some day to find, even this way on internet J. I optmistic and I have good sense humour, I full of energy and love and ready to share my life with someone special. I am raise be comit to one man. I would like find a man like my father and with his value. Although many young man try talk to me, I am more interested in a secure man who is knowlegable, kind, loving and true to me. I will never leave a man like this, not matter to some age or looks. i not this shallow.
My country condition much different than yours. A woman is not common to leave man. Its usually the other way. And the woman goes on for a long time after by herself. with meet you, I am not seek citizenship in US. I want to be happy like any person else. I want chance in life to be a good wife with good family. I can be very happy with husband who love me no matter age. I just expect that he respects me and loves me and family and take me out sometimes :~). But mostly, I want to serve my husband as he probably works really hard to support me and family. I don't like games. and I not play games. I am very honest and considerate. I have very good heart and I dream alot about love. Each night I hold my Teddy. But now I want hold my man. :) I want to spread wings as woman and I want to do this with man who will love me and protect me always. I know I be taking my chances with a new man, but in life we can find no happiness unless we are willing to take chance. So I guess you can say, I have to trust that you will love me, at least I will do all to earn you love and I hope you will spend some time letting our love grow together when we meet.
I not looking for casual friend or penpal. Correspondence is expensive for me and so I take it very serious. I do not want play on internet. I want to start my life with partner. I don't know what else to write you about myself. If you have questions, I will answer to my best. Please remember, I cannot always reply very next day. E-mail is expensive for my poor budget, besides, I hope we can save some conversation for when we should meet or that I may to call you sometime from friend's or agency. :) You can ask me everything and we can be together building life, a family and fulfilling our dreams. I get so excited about this life. I want you to think of me as I think of you. We do not have to be apart. Why should we? Life is short. I want as many years with my partner as possible. Your heart will tell you. If my fate, of what believe to be fate is correct, your heart may belong to me even now... ;) Am I right? :) When I am with you, I should tell you, that I will not let you go easily. If you are good to me, I will not let you go at all. ;) I'm not like some woman, who are bouncing from one guy to the next. I give EVERYTHING in my heart to make my relationship work. I have only had 2 boyfriends in all. They were both too immature. But I hurt for a long time after each. I don't want to through again such immature relationship or to hurt this way again.
There is way we can to meet very soon. In my process, I can obtain visa and obtain place in student exchange program to meet you in you country. My process is 1850 usd. I have not to prepare for this cost. It is almost impossible for income in Russia make this costs. :( I only to hope you able help me with agency cost. :) i receive cost of living check after 30-days from program for 1100 usd, and then for 2200 usd next 30 days. I can to repay you with stipen fund once I arrive. If you want know more about process, i have agency send to you details. My deadline to process is come soon and i hope i find right love, because i ready to leave russia now. :)
With all love, Your Irina

Agency Request:
Dear sir:
My name is Svetlana Orlova, account manager for Irina Kiseleva our client. She has informed us that you may be interested in her arriving to your country to meet with you. Irina's account costs is $1850. This will cover all of her legal documents, visa and travel costs.
Please be aware that Irina has a deadline of August 16, 2001, to begin her process to your country, otherwise she will have to reapply. To reapply, her process could take between 6-10 months to be approved again and there is no guarantee that she would be approved once again. Irina is currently preapproved and can be made ready in 5-7 working days time from start of process. Because she is quite close to her deadline, if you decide to make payment arrangements, please inform us right away via e-mail, and we will forward you the information to make payment arrangements.
Meanwhile, we will need the name of the International Airport you would need Irina to arrive to. Once we retrieve payment, Irina will be processed and ready for travel to your country within 5-7 working days.
For your convenience, I've included a breakdown of cost below:

*******************
Service Description Cost
Open Acct Preparation of New Account 300
Visa Enrollment Foreign Student Exchange 200
Qualifying Process Process confirmation of physical test, interview and background checks 100
School Registration Enrollment to school w/30 day waiver to attend 300
Airline fee Tickets to any International Airport 700
Misc/fees Embassy, E-mail and various other process fees, etc. 250
CURRENY = U.S. Dollars Grand Total 1850
********************

Irina will arrive on Student Visa status. However, she will not be obligated to begin any schooling for 30-days. This means if you two would like to become married or engaged and reapply for marriage visa or fiance visa it will supercede the restrictions of student visa. Irina is looking for serious relationship with you of course. She does not expect more than that. Our process is simply avenue to put you two together. Do not worry, we will be sending many instructions, along with all of your options as packet with Irina, both in English and Russian language.
If you have any questions, please feel free to forward them via e-mail.
Sincerely,
Svetlana Orlova
Account Manager
______________________________
Myriad of Hearts Internet Club
Gerasimova St 101, 2nd floor
St. Petersburg 871331 RUSSIA

Pavel Alekseev, President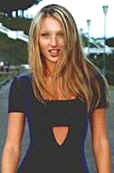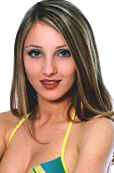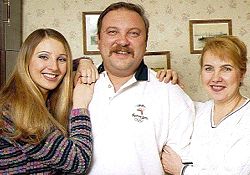 ---
Julia 247 (aka Natalia 247, Natalia Nikitina) and Ludmila Domashneva (Arkhangelsk, Russia)
Hello, you may want to add this letter to your black list page. Her photos are already there under a different name. Thanks
Ron
Letter
Dear Ron
Let me introduce myself. My name is Julia. Probably you will be astonished a little at receiving this letter. I was born on September 12 in 1977 v now I¦m 23, soon will be 24 y.o. v in city Arkhangelsk, which is situated in the North West of Russia, where I have been living all my life. I speak English and German a little. Some days ago I came to an International marriage agency in our town. I want to meet a man from other country for friendship and may be for marriage in future. My girlfriend has left to England recently through this agency. I think it¦s time to start telling the story about myself. I¦m pretty young lady with dark blonde hair and blue eyes. I¦m single, without children. My height is 168 cm, weight is 52 kg. I have asked to send you my photo with this letter. I shall finish University and receive higher education this year - teacher of physics and mathematics. I prepare the protection of the diploma. I love my profession very much, but I don¦t want to continue my career in Russia, unfortunately trade of the school teacher is rather badly paid.
I¦m an intelligent Russian woman. I am communicating, energetic, sincere, open, caring and tender. I think it will never be boring with me, because all troubles of family life exist when two people are bored and don;t listen to the opinions, feelings, anxieties of each other. Most of all I value in people their moral qualities: intelligence, sense of humour, the beauty of spirit, thoughts and behaviour.
I dream to meet with a serious man, reliable, faithful, understandable, tender, who can see a wonderful creature, a friend in a woman. A man who I can share my life with in good and bad times and give all my love, tenderness, attention and care. I will close for now. Thank you for reading my letter. I hope you will not leave it without any attention and will answer me. It will be interesting to me to find out more about your country, your family and your life. Please ask me any questions. Send me some your photos. Write me letter to address of agency: nwc_dating@fromru.com Only it is necessary to write in subject line: for Julia 247 v it is my individual number at this agency. Sometimes I shall call and to ask: whether there are letters for me. They will give your letter to me immediately. Hope to hear from you soon.
Julia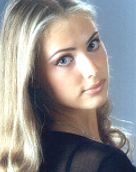 ---
Lyli Marriage Agency (Lisichansk, Ukraine); and Natalya (Lisichansk) aka Elena (Stahanov, Ukraine)
I am a 46-year old CPA, divorced Caucasian in Los Angeles, California -- no children and have no contact, legal or otherwise with my ex-wife. I have been using the internet for about one year to try to find a good woman to have a long-term relationship with, eventually leading to marriage. In searching AbsoluteAgency I came upon the beautiful Natalya from Lisichansk, Ukraine. We exchanged two very warm e-mails. Almost immediately, I received e-mail from Lyli Marriage Agency asking for money to continue my correspondence with Natalya. Being too trusting at the time, I sent $105 via Western Union to Lyli Marriage Agency's Svetlana Baymut and I never heard from Natalya again! I copied the e-mails leading up to my "gotcha"!
Besides involving at least "Natalya", Lisichansk, Ukraine, [aka Elena, Stahanov, Ukraine], the scam appears to directly involve Lyli Marriage Agency, Lisichansk, Ukraine and its manager Svetlana Baymut.

I originally wrote to Natalya as found at the following URL:
http://p.absoluteagency.com/profile/person.asp?pcode=&kod=A690135
Lyli explained that Natalya had been badly injured/crippled in a street brawl, but I discovered the apparent lies and wrote them as follows to which I never received a response!

Dear Lyli Manager,
Today I received a general e-mail from Adult Singles in which one of the advertised ladies is "Elena" at Profile Code D351266, and the date of entry is July 9, 2001, at URL: http://p.adultsingles.com/person.asp?kod=D351266
Her photograph is identical to your "Natalya" id046. But, Elena is listed as being in the city of Stahanov, Ukraine, whereas Natalya is supposed to be in Lisichansk, Ukraine. Also, Elena is listed as being 173 cm, whereas Natalya is listed as being 168 cm. Elena is listed as weight of 54 kg, whereas Natalya is listed as weight 50 kg. If Natalya be hospitalized, then how could she be listed within the last two days in another city, with a different name and different physical measurements? Please explain.

Sincerely,
Ron, USA
Letter from Agency 1
Dear Sir Ron,

Our Lady Natalya is very much interested in you. To keep up your correspondence with her you have to become our client and create your account at our Agency. We would be happy to have you among our clients and provide you with our serveces. We are happy to assist you in your communication and create most benevolent circumstances for you to be happy in love.
Sincerely,
LYLI manager.
_________________________________

OUR SERVICE & PRICE
How to open the account?
You just have to transfer money into Ukraine on the name of Baymut Svetlana and will be able can receive them in the nearest department of the bank Western Union.
You have to write on your money Western Union transfer form:
Ukraine, for Baymut Svetlana
In order to find the location of the nearest bank to you please look at the page: http://www.westernunion.com
Notify us about your payment by E-mail :
You Name:
You Surname:
Money Transfer Control Namber:
Pay to: Baymut Svetlana
amount:
Send money online now. Western Union.R
The fastest way to send money worldwide.SM
Please, send the copy of the payment assignment to the name of the director
of the agency
E-mail services

The first letter for you is free of charge.
The cost of 1 letter for your lady - 6$
The cost of 1 letter written by your lady to you - 6$
Attention: we have the system of discounts if you order at once several letters
10 letters - 55$
15 letters - 80$
20 letters - 105$
30 letters - 160$
50 letters - 240$
We consider one page to be one letter. If you write two pages it is counted as two letters. And so on. If you want to correspond with more that one lady you are just to establish one account to pay for the services of all your ladies. You only have to inform us the names of your ladies. Printing your photo & scanning the photo of your lady - 7$
The present for your lady
It is well known that the way to the woman's heart comes through the attention & care from the man's side. Don't forget that just a small present that you can make for your lady can change her opinion about you in the best party. Be sure - she will remember your present all her life.
Flowers (11 roses) - 35$
Perfume - 50$
The collection of cosmetics - 60$
Langerie - 110$
Champagne or wine -25$
Box of chocolates - 15$
A cake - 25$
Greeting card to your lady - 10$
The order of congratulation for your lady through the radio - 20$
The order of congratulation for your lady through the newspaper - 20$
Teddy Bear (small) - 25$ / (big) - 50$
You can also present your lady with a season ticket to a beauty saloon, health center or gym for 80$ a months 2 times a week. This present will definitely make her happy and will let her feel a real woman.
The services for you (transport services)
1. The services of the guide/translator - 7$/hr
2. Our interpreter will meet you in Kiev and escort you to Lisichansk - 150$
3. Our interpreter will meet you in Donetsk and escort you to Lisichansk -
50$
4. A room in the hotel for you to stay with 3 meals a day - 85$
5. The rent of a flat for one day - 25$
6. The guard for one day - 12$
The membership in our agency:
If you want us to help you to find the lady of your dreams (according to your tastes, interest) you can become our number. The membership cost is 100$ a months or 500$ a year.
Other services
1. Advanced video - 150$
2. The advertisement in the popular Ukrainian newspapers and magazines:
10$ - single advertisement
40$ - 5 advertisement weekly
3. Language courses for your lady.
We can offer you and your lady various language courses :
Express-courses/ English/French/German - 1 month, 4 times a week for 3
hours - 300$
Advanced English/French/German courses - 3 months, 3 times a week for 2 hour
s - 450$
We are always happy to cooperate with you & we will consider all your suggestions.
Best regards,
Lyli General Director.
_____________________________
>>> Lyli Marriage Agency <<<
Sovetskaya srteet 60
Lisichansk
Luganskaya oblast
Ukraine
Letter to agency
From: Ron
To: Lyli
Sent: Monday, July 09, 2001 6:10 AM
Subject: Natalya id046 in hospital
Dear Lyli Manager;
I am sorry to hear that Natalya (id046) is in the hospital and I wish her a speedy recorvery from whatever affliction she has. It would be helpful to know exactly what she was hospitalized for and why the doctors expect her to be there for one month, which, in my experience is quite a long time to be hospitalized. Could you inquire on my behalf as I would worry less if I knew more of what was going on.
Most sincerely,
Ron
Letter from agency 2
From: Lyli
To: Ron
Sent: Tuesday, July 10, 2001 1:01 AM
Subject: Re: Natalya id046 in hospital
Dear Sir,
Natalya got messed up in a street fight. It was a mere occasion. But the consequences are terrible indeed. She was pushed into a shopping window, which crashed and the falling upper part of the window cut her ankles off. So, you understand that situation is very difficult for her and not only in physical regard. It's very depressing for a beautiful young girl to become handicapped in the beginning of the best part of her life. Anyway, we all hope that doctors will invent something to make things better. Thank you for your concern and not running away in a difficult situation. If you help Natalya to get through this ,she will appreciate.
Sincerely,
LYLI manager.
__________________________
>>> Lyli Marriage Agency <<<
Sovetskaya srteet 60
Lisichansk
Luganskaya oblast
Ukraine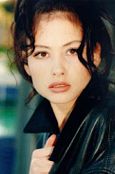 ---
To send your own story, please click here
Click here to support Black List