---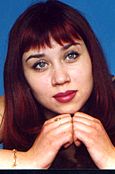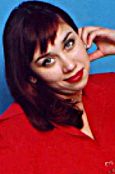 ---
Elena Krasnyakova (Lugansk, Ukraine)
I am a single professional, 47 living in Florida. I found "Elena" 4 months ago on the site "Absolute". She and I wrote frequently and then started speaking with daily on the telephone for over 2 months. Her telephone number in Lugansk (mobile) is 380 6423 38743. During that time I sent $200 for telephone/internet expenses by Western Union to the name of "Elena Krasnyakova" in Lugansk. On April 8th, 2003 I went to meet her in Kiev and sent another $300 for her travel expenses. I ended up meeting someone named Svetlana who looked completely different and told me that she had "fallen in love with me" and hoped I would understand the difficult times in Ukraine and that I would be interested in her instead. She told me that "Elena Krasnyakova" is really a man (mafia) named Dimitri who uses a few girls in Lugansk to correspond with and scam American men. He has someone in a bank in Lugansk that gives him the money from the Western Union transfers. The photos were bought from a model in Ukraine.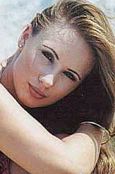 ---
I am a 35 yo uy living in Australia. I subscribed some time ago to www.absoluteagency.com attracted by the large number of beautiful women they have posted on their web site. I contacted a few of those girls, and one of them is the so called "Jana Chimke" On that web site she advertises as a 24y.o (soon 25). The address of her details is: http://212.59.22.113/prof/per.asp?pcode=&kod=A3376823 We start talking about two weeks ago and I sent her about 10 letters, and she sent me back 6 letters so far. Probably, by the time my email will be posted to the black list, she will be sending me a few others :-) I am sure I won't enjoy them as much as the first six... She advertised she is a dermato venerology doctor and you can notice she is stunningly beautiful. My first feeling was that her photo is too perfect for a normal girl who wants to get married, and I decided to ask her some details related with a disease I knew a few things about: syphilis. She managed to give me a detailed answer and it contained pretty much the information I knew about that disease, therefore I trusted she is a medic. Out letters went really great and despite all my susceptibility about her, I start feeling attracted by her. But I kept searching on the internet about all the details I received from her. I searched for her name, postal address, even fragments from her letter and nothing appeared. I also searched for the email address of the dating agency she was using, to have her letters translated (bride@inbox.ru - it is possible this is also equivalent with bride@mail.ru, because when I access www.inbox.ru I get redirected to www.mail.ru) During my checkings I found this web site, www.womenrussia.com and a wealth of information about scammers and the way they work. After reading the article of the regreted Anatoly Neverov, I got convinced she is a scammer. What is funny is that I even told her there are so many scammers on the internet that it is very difficult to me to trust anybody. She said she doesn't know anything about all this, but (of course), I can trust her :-) After her first five letters, I considered she is a special person to me and because I knew she translates her letters, I offered to do a Western Union payment for her. But I didn't do it, because I decided to rethink all the situation and now I am very happy I did that. Today finally I did another check with one fragment from of her last letter, which I considered it is very nice and a scammer might not have discarded such a nice story and I discovered her photo, and some similar letters she wrote me, plus some other ones which I haven't received (yet). I consider the letters she wrote me are much nicer than the ones I read there, she must have improved her skills meantime :-) Here is the link where I found her: http://www.womenrussia.com/blackpage131.htm Her previous name was Yana Solovtsova (Tomsk, Russia) and the photo from the middle corresponds with the one she sent me. I didn't receive the other two photos from her. I didn't contact www.absoluteagency.com about her yet, but from what I have read on the internet already, they won't remove her profile. My case is a happy case, because I didn't lose any money, thanks to the blacklist you kindly posted. I will attach here a few letters from her:
Letters:
Hello Nicolae! It was such a nice surprise to get your letter,but it has so short so i hope to know more about you in your next letter. What i think is that we should try to know about each other as much as possible, so now I'm going to tell you more about myself. As you know, my name is Jana. I was born on May' 18, 1978, so I'm Taurus. I was born in Russia, in the city of Tomsk. My high is 172 cm, weight is 54 kg. I like to wear the elegant clothes, which fit myself closely. Last year I graduated from the Medical university, the department of dermato-venerology. Now I study at the internship and work at the local clinic as a dermatologist. I love my job as I may help people to be healthy. I live my mum. She is a pensioner. In my free time I read, meet with friends, listen to music. I like Demis Roussos, Celin Dion, Julio Iglesias, Frank Senator, Joe Dassin and others. I am kind, merry, responsible. If I start doing something I do it up to the end. If anybody needs my help and if I can do it I'll help for sure. I love children. I value honest, merry people, and people with a sense of humor. I'd like to meet a reliable, responsible, kind, loyal and loving man, with how I can share bad and happy moments of my life. Nicolae,I would like to ask you some questions if you don't mind. How serious are your intentions? Do you want to have children? Tell me please more about Australia and the place you live. I hope you will answer me. I will tell you more about myself in the next letter. If you have any questions, please ask. I would be very glad to answer them. Send me please your photo. Warmly, Jana
Hello Nicolae! Many thanks for your nice letter and explaining of your previous question about syphilis. I also heard of dishonest women in Russia, but I also heard of men who are playing with feeling of our women or decieve them. I did not called myself your bride :) It's just a name of the firm where I'm corresponding with you. I have no my personal e-mail and using the services of this dating firm. But they seem to be honest, though I know them just for some time :) I may write you several times a week, but on weekends they are having days off. That's also why i can't see your photos in Internet. Please, send me them by e-mail, OK? I'm happy to hear you wait to have children. It's not even a question for me. I don't think the life comes with all it's joy and love without children. I don't worry about all the troubles women go through- some are afraid to loose good figure or calm life. You loose something more important then this if you don't have children! Of course i want to spend may be sometime with my love and my husband alone, but as soon as we understand that time has come and and we can give a good life to our children - that's it, we will be the happiest parents! I would love two have more then one child - if the condition allows, maybe two, or even three - if we decide we want. I know that being in love with each other we can creat a wonderful, cosy and sweet family and bring up our children to be a good people. I also understand that it's big responsibility and it'll take a lot of energy and sometimes will be hard- but life without that can be meaningless. Of course the decision to have children should be made with both of us equally and the children should be raised with attention and care of both of the parents. Thanks a lot for telling me so much about Australia. It was extremely interesting for me. What was the main reason you moved there from Romania? Why do your parents want to move there too? Just to live closer to you? Is life in Australia better then in Romania or not? Nocolae, here is some questions for you. How do you spend your usual day? When you get up? How much do you work? What kind of music do you prefer? What programs/movies do you watch on TV? What is the latest book you read? What food do you eat and what are your favorite dishes? I hope you'll answer me soon, sending you my warmest regards, Jana
Hello dear Nicolae! Many thanks for all your wonderful letters. I enjoy getting them a lot! I must confess my letters are translated in the dating firm, as my written English is not too good :) But I translate your letters myself with a dictionary at home. Nicolae, I got really many letters (but not a hundred of course:), but as your female friends say lots of men are looking just for sex and not interested in serious relationship. You were the one who were interested in my job and did not asked me to send "sexy" photos. I corresponded with another man from the USA before you, it seemed to me that he is a nice person as he seemed to be very serious. But then he stopped writing me, I don't really know why. Then you came into my life and I don't regret... I liked your photos a lot! You look very handsome indeed! I'll bring 3 other pictures of me to send you. And I hope you'll like them too. A bird on your hand is so beautiful too, we have no so colored birds here! As for your paintings, they are wonderful too! maybe a girl really looks like me a bit, maybe it's fate? You've asked for my e-mail, but I guess you have it already as you are writing me. Maybe you meant my hoe address? But if you sent me a CD I will not able to see the photos from there or it'll be difficult. But I would be happy to see real photos, if you may send me them by post. here is my address: Russia, 634050, Tomsk, Matrosova st. , 3-4. For Jana Chimke. Nicolae, I was very touched by your words about children, it's just what I thought to hear back from you! I think we have a good understanding between each other and we both know what we want and dream to reach in our lives. It was interesting to know a bit about your life in Romania and your family there. Thanks for explaining the reasons of moving to Australia and telling me more about your day. All you write is very interesting for me, I read your letters with a really great pleasure. If you ask me what I like to do in my free time it'll take me a lot of pages to write down. The reason is there is so much to do and to see, so many things to try and to imagine. That's a wonderful point about life- it can get as colourful and bright as you make it. I'm not afraid to experience even if the result isn't good, I'm afraid to live through life and then to look back and to understand that I've wasted it, made it boring.I'm also afraid to be trapped into daily routine. I know a lot of people who are great personalities but they are so into daily life that they never reveal how special and passionate they are. They slowly become narrow interested, always do things in one way and the most thrilling experience of their weekend is TV. It's paiful for me to see that some of those people become not only ordinary, but they don't even notice the changes in their mentality and expectations. Of course, I know lots of my friends are people who are willing to do lots of things but lack of money doesn't give them opportunities. But there are tons of things which cost almost nothing but give you priceless experience.I adore spend time with people I care about. I'm not a loner, I tend to share everything with those who I love. Sometimes we go in the country with my friends and make picnics (our favorite dish is shashlik- kebab, marinated meat on sticks), I love to be out in nature and sometimes it's just great to go simply for a walk and have a good long talk about things that just come out of nowhere. In winter we often go cross- country skiing and skating. As you can imagine Siberia gets lots of snow- so it's no problem to ski from November till March. Plus not only it keeps me fit; it is just so much fun even we are falling a lot. In spring, fall and summer I like to do jogging, sometimes we visit banks of river Tom' (if you can call it a beach) with my friends, we get tan and play volleyball (and never swim! The ecology is way too bad for that!). Since I've studied 8 years in music school (when I was little from 6 to 14years old) and play piano I love all kinds of music and listen to it a lot. I like to go to concerts. We have a very nice performing academic symphony ochestra in Tomsk and lots of famous russian artists visit our city. So as far as the tickets are not too expensive I listen to Shopin, Rahmaninov, Chaikovsky, Rimsky- Korsakov, Bize, Mozart, Beethoven (and other favorite composers), love to listen to italian operas. Just recently had been on a great jazz- concert (was lucky to get a ticket as a present), and it was as special as good jazz music can be. Of course, I have some singers and groups I like- those are Sting, Madonna, Jamirocquai, Sade, Dido, etc. Sometimes we go to dance-clubs with girlfriends to have a good nignt of dancing, which I like a lot. Thanks to my Mom who decided it would be nice if sudied ballet. I've spend a year in it and then switched to ball-room dancing which very popular among yang people in Russia. There I practiced for about 6 years and now still watch tournirs and as I lready said really like to dance. By the way I could teach you waltz or tango. Do you mind? I also really like to read. It gives me a lot of new ideas about life and people in general. I read various authors. At the moment I 'm reading Nabokov's "Dar"("Gift"). There are so many of those who I consider to be my favourite, some books i like for the style, some for the ideas, some for the culture they describe, some for just be swept away by the imagination. I like to discuss books with people, that way I see the ideas I didn't pay attention to or I start to understand this person better by his or her reaction on the book. I like to cook a lot. I wish you could try the cakes I make. I like all different kinds of food, and try all different recepies. Sometimes my friends say that being a student taught me to cook everything out of nothing. What I like to do is to cook something delicious and to invite some good friends of mine to have a nice dinner and a long captivating talk afterwards, feels cozy and safe from all troubles around the candle- lighted table. Sometimes I like to spend my free time at home and sometimes I like to go out and see new places and people. It all depends on the mood, but I'm always open for new experience and like to spend time with my friends even if our interests are different, we share them and that brings fresh ideas. On Friday we we a conference with the immunologists. You know dermatology, immunology and allergology are jointly working on the deceases such as dermatitis, urticaria and other allergodermatitis. Tehre was lots of reports about modern diagrams of allergy's treatment and new preparations in this firled. These conferences are very useful for practising doctors and I like to participate in them. I hope you are doing well and will able to answer me soon. Sorry if I made you wait for my answer, but I did a good job too writing you a detailed letter :) So now a translator should do her best to let you understand all I tried to share with you :) I send you my warmest regards, Kisses, Yours, Jana
Hello my dearest Nicolae! Many thanks for your wonderful letters and photos! I can't even imagine how happy I am every time i get the news from you! Your photos are so natural, so nice, you are so handsome indeed. I'm so happy we found each other and staying in contact. I'm happy to hear that your colleagues liked my photos, it's so pleasant for me, but what is most pleasant is that you like them! All you told me about your life, past and present, your family, everything is so interesting for me and yesterday I could not stop reading your letters, as it was really late even. Australia really seems a nice place to live in and I hope your parents will able to move there. My mom always has said that she wants me to be happy and never she stand on my way to find my love even it's really so far. My uncle (her brother) lives in nearby village he is willing to take care of mom. They have their own children and he is younger then mom. He always invited her to live in the village even when I was young, so I'm happy that I have someone close to rely on if I leave. But please,Nicolae, be honest with me, will I able to visit mom once in a while (of course if I work too and earn money for that)? What to know more about my life here? It all depends here on how much you earn. The difference is great between wealthy people and average level. We have everything in the stores now, we can travel to any country in the world, you can build a beautiful house, you can establish your own business, firm but for everything you have to have much money. The average to whom I belong usually has many some financial problems. We can't go travelling, can't efford to by a flat, lots of clothes. The entertainment is pretty expensive too, but actually my friends and i try to have fun. The price of a movie ticket 5$ seems not to be expensive for you, but if you earn a little more then 100 $ a month and you also need to pay the bills, buy groceries, pay for the public transport and sometimes you need to buy something for yourself. Life is hard here, because you need to work so much, but at the same time it teaches people to be brave, strong and smart. For me it s important not to lose my heart and soul, my friendly, loving, fun nature, my inner smile in daily routine. I understood and experienced that money can't buy love, friendship and respect. Of course, I would want to make a career, to earn more money, but i don't think money can ever change me because I've learned a lot from life, from real one. I've never been jealous of other such money and I always was sure I would never be with a person because of his money. I can't believe it's finally spring here. The winter was so long- 6 months of snow, cold wind and red noses. Can't wait to take my warm heavy clothes off (or just a hat) and feel warm breeze on my cheeks and hair. I do like winter, skiing, skating, beauty of whiteness and silence in the forest, but it's time to gloom for everything. I miss the birds sing and rains, green grass and small yellow flowers on it everywhere. The river Tom' is still covered with ice! You can walk on it. Soonit'll start cracking up and it'll be a fascinating view of ice-cubes flowing down. Each spring I do get feeling that something new is starting. If I have a bad mood it goes away as soon as I get out in the street. I feel like I could smile to everyone and have a hope that if spring comes I'll find my love, and after all bad there will be good. I notice that people do start be more friendly with each other as the days are sunny and warm, I wish the weather wouldn't affect them that much. If only we could hold the spring in our hearts all year round, probably there would be less problems and quarrels. Sometimes when I see how spring changes me into dreamer again, I feel that the nature itself shows us how silly we are being so into problems and competition and bad mood because it'll go away one day and life continues, after each winter comes spring, after each summer comes fall. Understanding of that actually helps me to negociate with people. I know it's better to compromise and never try to make people think my way, because everybody has his point. I also know that someday the object of a quarrel will be forgotten but the broken or hurt relationship will be harder to make fine again. Spring sun and warmth make me sure that optimism is a best way to think. I know all is possible and as a spring all really wanted can come true. It's great we are talking so easily to each other and I would love to share much more things with you, but I'll stay that for the next letters :) I'm sending you my warmest regards and wish you good luck in everything. Hope your parents are doing well too. Say hello to your colleagues and don't let them to joke on me :) waiting for your answer, Kisses and hugs, Jana
Hello my dearest Nicolae! I was so happy to get your letter! You know how much joy you bring into my life! I was touched by your letter really deep! Nicolae, thank's a lot for your offer to help me with translation costs! It's so kind of you You should not have! You are a real gentleman! Thanks for believing me and taking our correspondence and communication as serious as I take it! I saw the advertisement of "Western Union" and know that it works here in Tomsk too. The translation costs about 2 usd for 1000 symbols, so I pay about 2-10 usd for translation of each letter, so it depends on its length. that's really expensive for me, but I would afford these costs myself even if you had not offered me to help. The address you have is write. So, you may use it. Please, let me know when should I go to the bank, OK? Thank you very much for your care and understanding. I was very glad to read everything you wrote about people who met each other through Internet. I know nothing about these stories. I bring my letters in Russian to the agency and a lady who work there translates this letter and send to you by e-mail. Dear, I'm corresponding only with you now too. I'm very interested in you and all my hopes about the future are connected with you. Even I had a wish to write to someone else I would never able to afford it financially, I mean to pay for correspondence with two people. You said you'd like to see my handwritten letters. I have all of them as well as all yours printed. I could send you my original letters by post, is it OK? Or I could order to scan and you'll see my handwriting. Do you believe in detecting of person's character by handwriting? Nicolae, I did not ignore your question about spending holidays together. I think of that and hope I will finish my studies in May and then we'll able to plan something. I would be really happy to meet with you. Correspondence is a great thing, but to look into each other's eyes may mean much more then thousands of letters, do you agree? Where and when would you like to meet? How do you imagine our meeting? Would you able to come to Russia? What do you think about meeting in Turkey or Egypt? I' really serious about you and always try to make you sure that I'm serious about our relationship. I do believe you and really hope on best. My hopes for us as future together rise with every letter you write. I haven't even partly imagine how much i would like you from first letters. Then this feeling was growing day by day, the time i was thinking of you, dreaming and finally realising that's not only a letter romance of yours but you are serious as i am and you are worse waiting all this time to meet with you, I would even wait for you longer because you will be still worse it. Now i believe that all is possible and our relationship is a dream that is becoming true. I'm afraid sometimes that circumstances may rise between us, the dream is so gentle and so great that I'm afraid it will be ruined and nothing left. Of course i'm afraid for this first time seeing each other. Although we will meet as friends, I still want us to experiance this special feeling looking into each other eyes as i experianced reading each of your letters. Those things can't be done intentionally so it will be a point when we can realise how much we were meant to be together. We also can understand it only with time so I'm ready to spend it with you and I think we won't be bored- I'm sure about that! And the last one I should say. I'm so glad you found a camera in Internet where you may watch Tomsk! It's truly wonderful! I can't still believe that it's possible, you may see the street which is so far from you in real time! Krasnoarmeiskaya is one of the main streets in Tomsk. Our city will celebrate its 400-th birthday next year, so I guess this project is for that date. The city is becoming more beautiful, the roads are being made, the buildings are being repaired, some new parks are already opened and everything is being done to change the city for it's 400-th anniversary. I hope one day you'll able to come here and to see my city, to meet with my mum, my friedns and relatives. Nicolae, I think of you really often even we know each other less then month. But I liked you a lot for that time and already miss each letter from you! It's really cold today, the weather is about zero again and it's snowing. What a surprise the spring brought us :-)) Now it's a but warmer again, but in the morning it was even below zero. But it's Siberia, today we may have +15 C and tomorrow - 5 C, so we used to these weather changes. But to tell the truth I love warmer climate. When I was little Mom took me once or twice to spend the summer with my Grand-parents. Guess where they live? In Kirgizstan! As you know it was one of Soviet Union sisters-republics so a lot of russian people lived there(still lots of them are there). They lived in a village , not far from the capital -Bishkek. It is very picturesque because it lays under the mountain chain. It wasn't very big, so it wasn't dangerous for the village to be there. I remember a big house , which was built by my grandpa almost all by himself with a great russian stove , which in winter heated the whole house they had a lot of chicken, a pig, a cow. Also there were a big garden, with lots od strawberry and potatoes and tomatoes and all kinds of fruit trees. it was a whole world for me full of great things to do. I spent the whole summers there, there weren't many children around, but there wre my relatives with also two little girls. so.. That was a village life with all it's benefits. My favourite times were to listen to my grandpa's stories and walk with him somewhere far in the mountains. We climbed up the chain each time not reaching the top a little bit... We were supposed to see a beautiful valley behind it, but too bad we couldn't sleep in mountains , because there were snakes and my grandma didn't want me to get hurt. So we had to come back each time before it was getting dark. I guess it always be in my memory like something i haven't reached, but really want too uncontiounasly, so the mountains are always a great scenery for me a place to rest , to admire and to relax, my dream is to visit someday such kind of place. One russian poet said once :" Better then mountains, can be only mountains" Isn't he right? Then my grand parents got sick so they decided to move to Tomsk, sold their house, bought a house here, where my uncle lives now with his family. They both died and even that happend long ago I still miss them as much. I hope I did not get you to sleep telling all of that. I'm looking forward to our news, Sending you my warmest kisses and hugs, Yours, Jana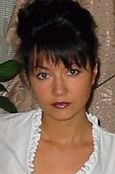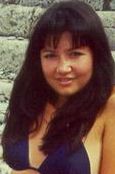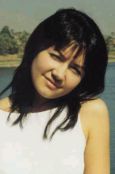 ---
Katya Maslova (Surgut, Russia)
Hi.My name is Glenn .I am a 47 year old,single musician . I have another "Katya story.I had been corresponding with 'Katya" for about 3 weeks after she contacted me about my profile on yahoo.com .No harm was done (yet) but I had been talking about stopping there on my way to somewhere else.Glad I saw this site! Here is a copy of the last e-mail(4/6/03) she sent.Same address as Ronnies letter.Also,the e-mail address she used is:girl_look_forlove@kengu.net.Enclosed also are two photos. Hope this helps someone. Glenn drumgap@aol.com
Letters:
Здравствуйте, Drumgap. Good morning my love, Glenn ! So it is pleasant for me that you write to me. I am happy from idea, that I have you. How at you an affair with work, all is good? The closest airport in Moscow - international airport SVO. In Moscow from my city is better to reach aboard the plane as it is rather far. At me it is a lot of Has put on her, I very much to get tired, at me am simple to not suffice Time to have a rest. But I always to find time To write to you! I always with impatience to wait that of you letters, when it To appear in my electronic box, for me To come pleasure. I to hope, as for you too. You to know, up to a meeting with you my life to be monotonous. At me to not be happiness with former love. I that To search for love, but on it my searches to not stop, Because I In it to be disappointed very much, very much. I each day To look back on life and to realize, that I of nothing To cost in love in this world and and for me it was very bad. But now I to not want to recollect it, therefore more That we to find us, you and I. I to want to tell you, that you To fill my heart with sense and love and if you To disappear, it on always to remain empty. You to answer me, my English to understand to you? I so for it to worry, but you to not worry, because I To learn his each day, all right? I to want to tell you what today to read in the newspaper. In her it was spoken, that one of these days our operative Employees of militia be to detain to know whom? I to think you it to interest, as it to concern To your country. The big group of people which were engaged Swindle connected to the Internet, in particular They contacted to foreign people on means E-Mail. And further to take away at them money. I very much to be pleased, that them to catch. It is a shame to me with them, That they so to act. I to not understand as it is possible so To act. It is necessary you see to finish itself up to such condition, Yes? All here is not told in detail, but to begin me it Interestingly and I to try to find information on it It is more. Interestingly, how many to them to give years of the conclusion in Prison? I to inform about it in the following letter. Well I I shall not be about bad! I know, that you to see my love and trust to you. And to want me. We to similar the friend the friend and we should To be together. I to wait for it the moment, and you? To write to me please, that you to think about our meeting! It is necessary for me to know it. I love you my prince ! Yours forever Katya. С уважением, girl_look_forlove mailto:girl_look_forlove@kengu.net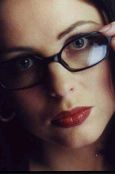 ---
Lilia Chichivitskya (Ekaterinburg, Russia)
I have been writing to this girl for several days now and she has been trying to get me to send her money under to pretence that she is going to get a visitors visa from Russia and come to America to marry me. She has asked me to send her $1100. for International passport, visa and plane tickets so far to the U.S. . Sh won't give me her address or phone number. I have asked several times. Also when she sends me her photos, they look like a different girl sometimes. She claims she is very poor and lives with her family in a 2 room apartment. Her Code # is A3360970. She first appeared on March 11th,.2003. Her profile name is Lilia0290. Her real name is Lilia Chichivitskya. Would you please take her off your service before she hurts someone who doesn't know better! I am reporting her to the Russian Blacklist of scam artists as well. I will include 3 of her letters and photos sent to me! Thank You, Bill
Letter #1
Hi dear Bill, I guess you already know the general information from my profile , and here is a bit more. As you already know, I live in Russia, Ekaterinburg city. I was born here in Ekaterinburg and after finishing school i got a higher education at one Economic University, though the situation in the family was really tough and so I went to work. Now I am working at one small company as a manager and help my parents. At the university i studed economics, marketing etc. I live in 2 rooms apartment with my parents, they are both hard working people. I normally spend my free time with my friends and we walks in parks, watch TV... go to movie theatres and discos. I am learning English by myself and try to reach a good level. My written language is not so bad, but as for the speech it's worse because I do not have communication. (practise) I also like to cook and read. But the main dream I have is to create a happy traditional family with a person I love and have children ....I think it is what anyone dreams of..isn't it?I am a very simple but kind and open person, I rarely get angry and thesimplest things can make me happy: a sunny day, a candy, the face of somebody special...I loath lies and betrayal and I always try to treat people right. I am a very romantic and tender person, vulnerable at times. I need the love and support alot and if I get it I give twice as much. I think I can be a good wife and mother and ...after all nothing really matters except to love and be loved in this life and if you are you manage everything I believe. The financial situation is rather difficult but I believe in better times, self making and waiting for the right kind of guy and not trade myself left and right as many do nowdays. I may seem too straightforward but I am just honestly warning who I am :-)) and I also may repeat myself ...well, I was eager to express what I had on my mind :-) Tell me, what else you would like to know about me and could you please tell me more about yourself too and send me your photo. I am looking forward to hear from you, sending you some photos of me, send you more later. Sincerely yours, Lilia
Letter #2
Thanks Bill , I was waiting for your letters, i got it, thanks for the photos i like you very much. I am fine and here is little bit more info about me and some photos with me my friends and brother hope you'll like them. Now i will tell you more about me. I am romantic person and i would like to meet special, kind, loyal person and create a family and children. Several weeks ago i found out about internet dating site and found you. Hope it works :-) I hope that we'll learn each other by mails and maybe meet in a person in the future. I prefer to visit you in US and can take a vocation and fly to you in the end of April. What you think? As for the children, i would like to have two (boy and girl). I live with my parents in 2 room apartment and also i have a grandmother here, but she live in the village near by Ekaterinburg. Every weekend we spend time together. She is old women and she have a problems with a health. I have a older brother, he is 25 y.o and he is already married. I included a photo. My mother's name is Anna and she is 48 y.o. She is working at one college, she is a literature teacher. My father's name is Egor (52y.o) and he working at the police. He have a very danger job :-( The most important qualities i am looking in my future hasband. Faithfulness, honesty and loyalty. I want that he support me, care me,love me, respect me and enjoy me always. Money is not important for me at al. We are not rich people, but we love and respect each other.And here some more information about me. My full name Lilia Chichivitskaya. I am 22 years old (my birthday 2th of May 1980) I have a lot of hobbies : cooking, fashion, music, theatres, books, movies,and sports. I regularly visit a gym sometimes swiming pool. I like to eat healthy food ( salads, vegetables, fish, seafood and chicken. Also i like traveling, i visited many cities of Russia, but i have never been abroad. I like classical music(Mozart,Buh) and also Russian pop and rock music. I don't have a home computer at home and i am writting you from Internet cafe or from work. So if you not receive a quick answer from me please do not worry, Ok? Hope to hear from you soon. I heard about US and think it's country with high economic level, also we have ocean. How far is ocean from you in CA? If you have a questions please ask and i will answer with great pleasure. Write to me back soon, Many kisses Your Lilia
Letter #3
Hi dear Bill, I am really happy to hear from you, i think we will have a good time together. I am thinking about you all the time too. Today in the morning i have been at the American Embasy and asked how to visit US for a month. It's more then simple and i can fly to you in 10-15 days, now i need to obtain a visitors visa and recieve an international passport i don't have a passport because i have never been abroad, also in process i need to buy a round-trip tickets. i have seen in letters that you live near by San-Francisco. So if i fly to SFO it'll be good, Yes? For example round-trip tickets on April,17 from Ekaterinburg to Moscow and from Moscow to San Francisco costs 210 USD for the first one and 720 for the last one. Also visitors visa for one month and international passport will cost me 180 USD. And total amount of money: 1110 USD. People at the Embasy told me that tickets must be bought only in our Russian aircompany from my name and only round-trip they must be sure that i come back to Russia after one month visit US. In other case i can't obtain a visitors visa. It's everything so good and seams to be real but one thing all this jorney will cost me much and i don't know where to get this money. is it possible for you some how help me with expences? I'll be very pleasant to you because my income today less then 100 USD in a month. It's quite early to talk about love because we so far away from each other but tell you the truth i have some feelings and i am thinking about you all the time. This meeting for a month will help us to learn each other and take a right decision about future. If all goes well we can get married and recieve American Marriage licence or fiance visa with your help, if not i'll come back to Russia but i am not interested in last one, hope you too:-) I talked with my parents about you and me they know about our relations and my mother told me that she feeling that you are right person. Please do not worry about our age difference is not important for me at all, i prefer to live with older guy, because all young guys have a wind in a head. I promise to send you more photos but i don't have a scaner, i'll do it later. Thanks for the beautiful photos of your area, i like them very very much, i dream about spending time with you there. Now everything depends from you honey, i am ready to come there, if you have a questions please ask and i will answer with great pleasure. I have to work now Hope to hear from you soon Million Kisses and hugs With love, Your Lilia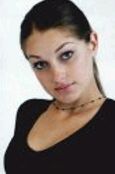 ---
To send your own story, please click here
Click here to support Black List

READ ALSO:

Scam-free search - GUARANTEED!

The Universal Crib On Finding A Russian Wife - the most compressed, step-by-step guidance on finding, courting and marrying a Russian woman.

ANTI-SCAM GUIDE - Secure yourself against Russian brides scams! Read how to make scammers to leave you alone, and choose the right girls from the very beginning.

Dating Scams - The real picture of international introduction industry
Scam - Article by Anatoly Neverov
Reliable Dating Services - where to look for a Russian wife
Russian dating agencies - how do they make their money?
Cheap Russian Translations - Russian-English/English-Russian translation: fast and comprehensive. You are not sure she understands what you mean? Translate your letter to Russian!